Happy Friday everybody! What better way to celebrate the official start of the weekend and the beginning of my favorite month of the year than to give you guys some more juicy eye candy with Chris and Dena's Ahmanson Ranch wedding. This ranch-themed wedding was chock full of handmade, personal details as well as some serious style! One of Chris' friends brought up a classic Lincoln Continental and Chris pulled out one of his grandfather's license plates to complete the look, so we were lovin' life!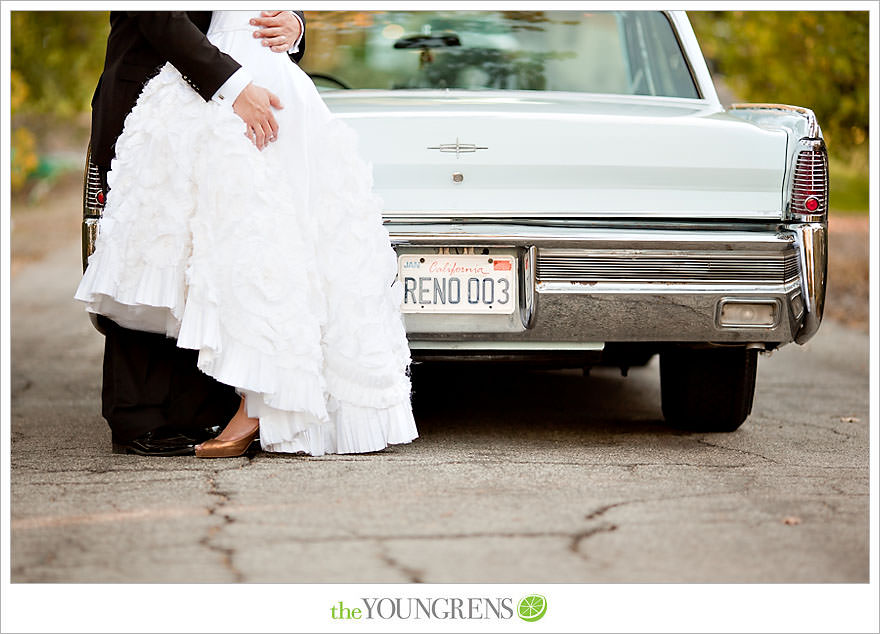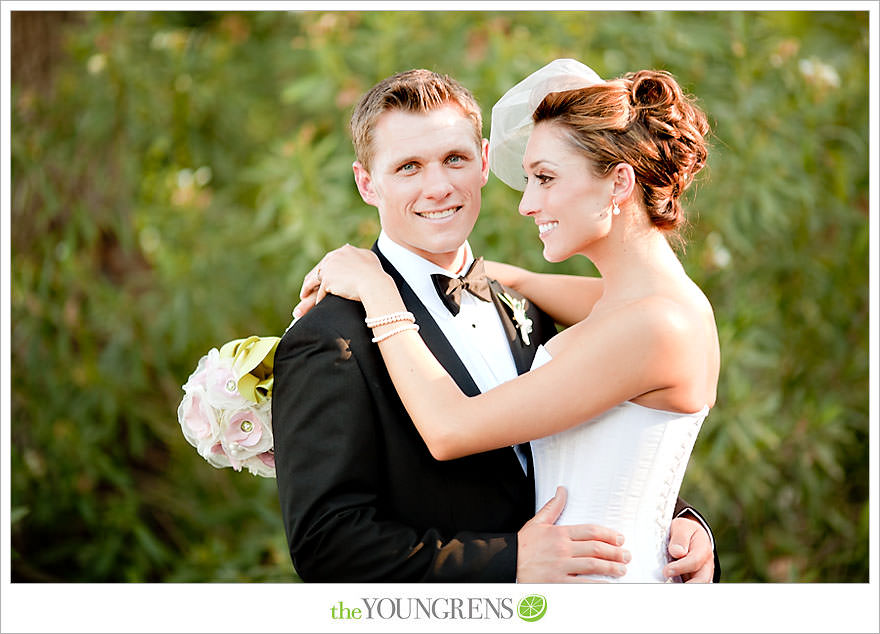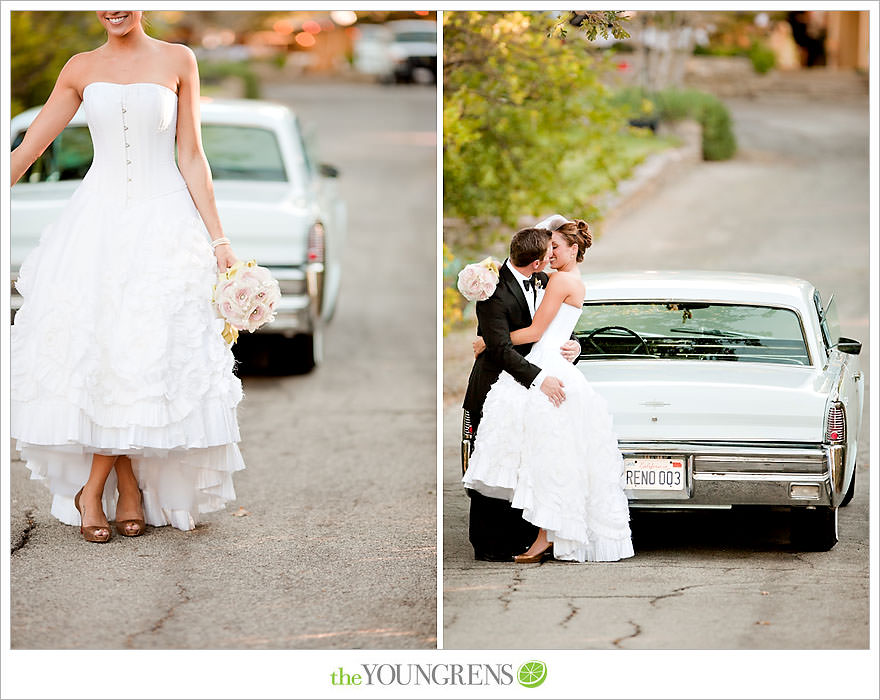 What a perfect day.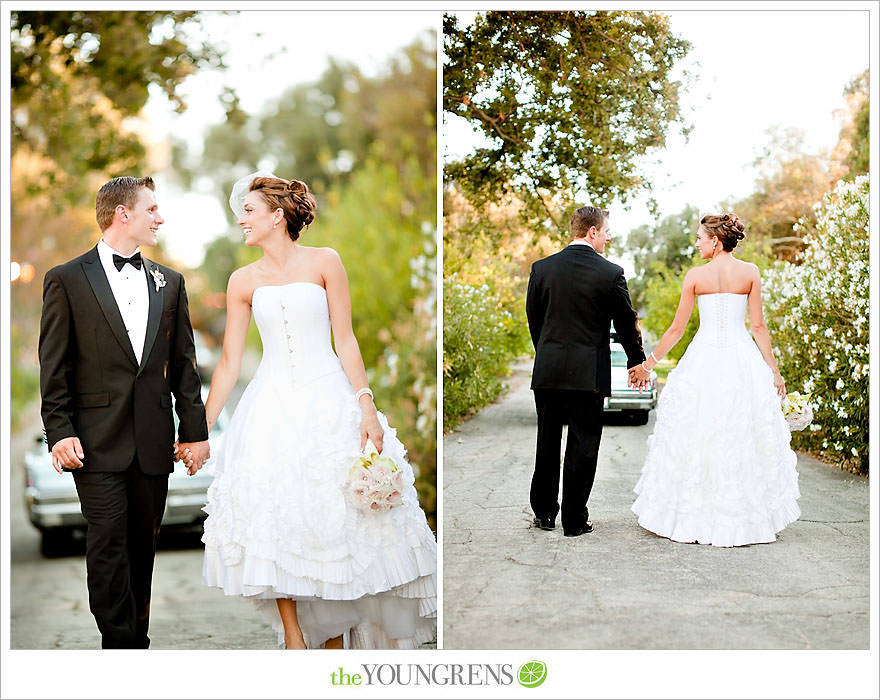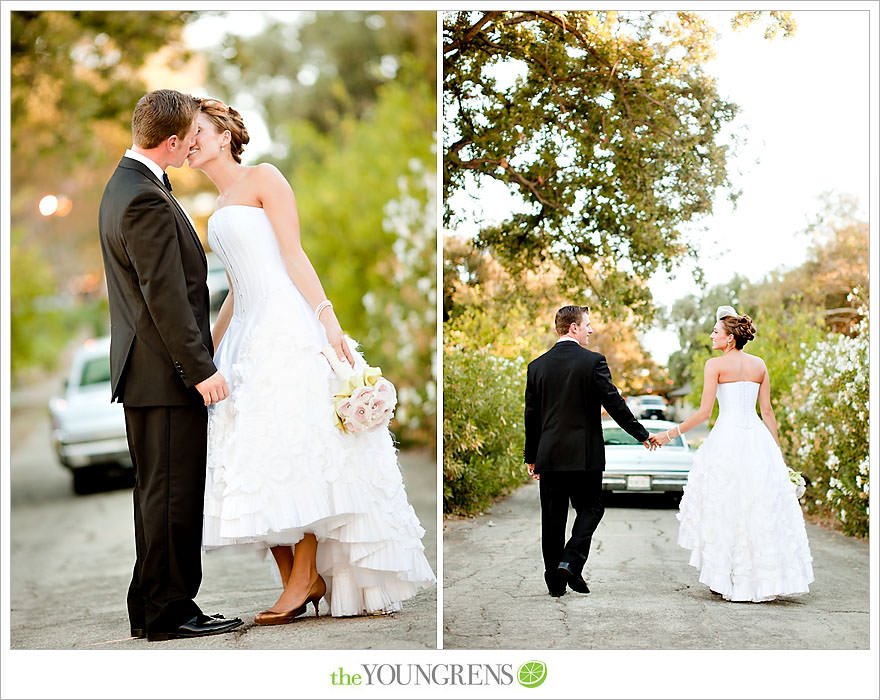 Amazing car, gorgeous girl, and some rockin heels = happy Youngrens!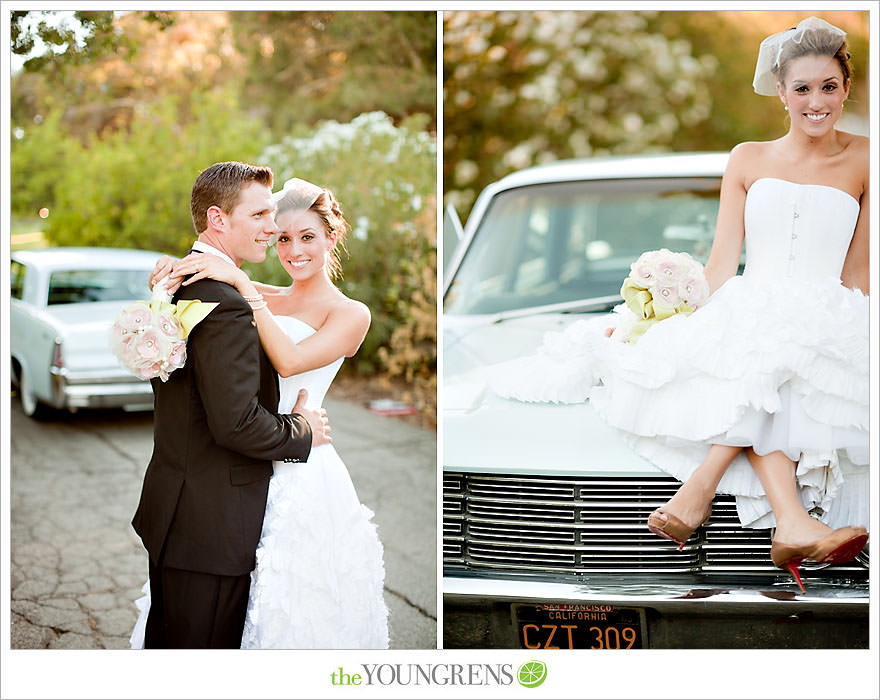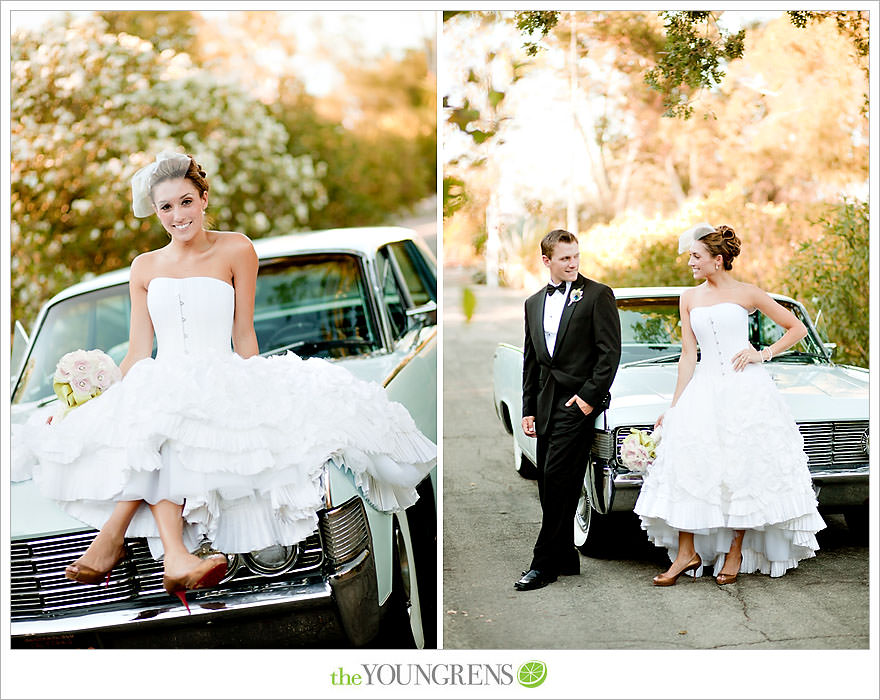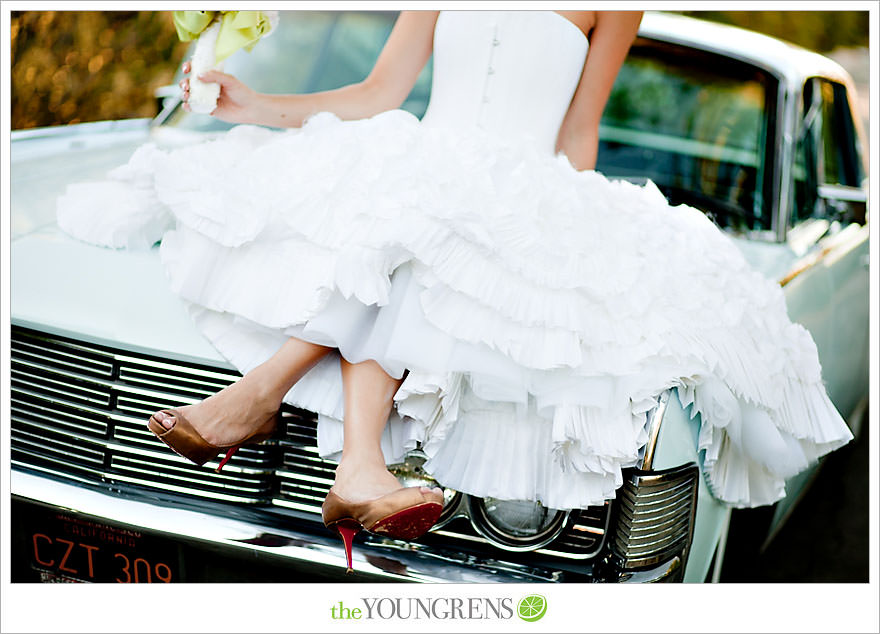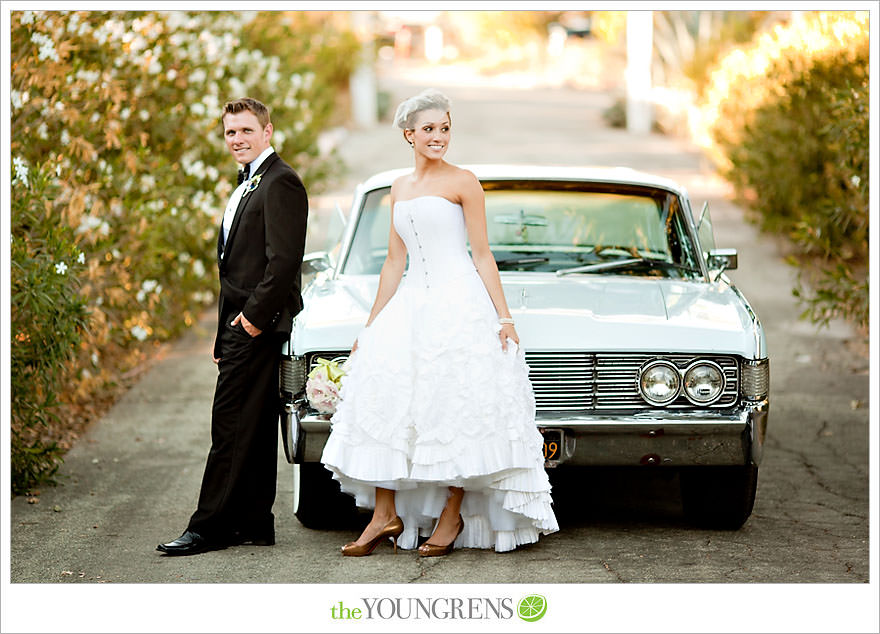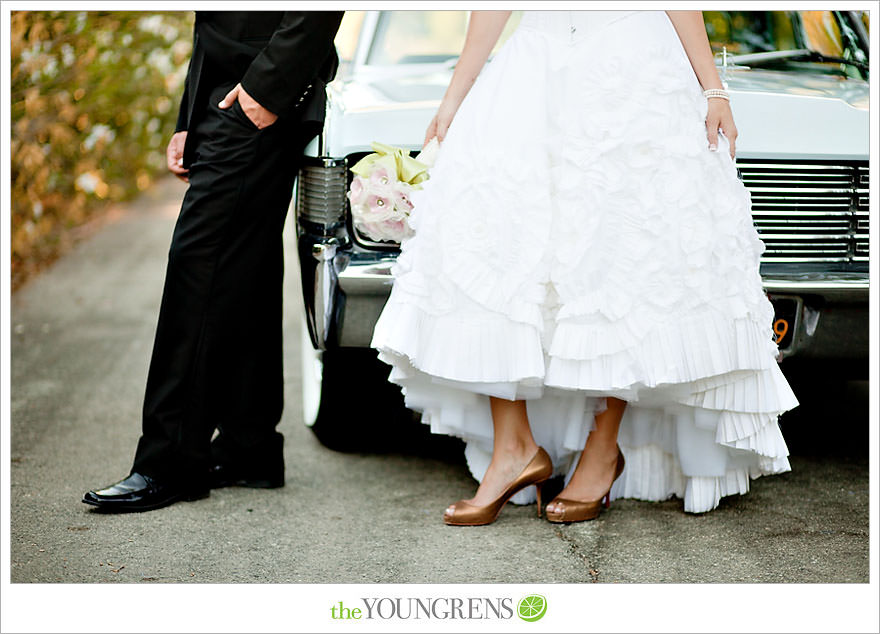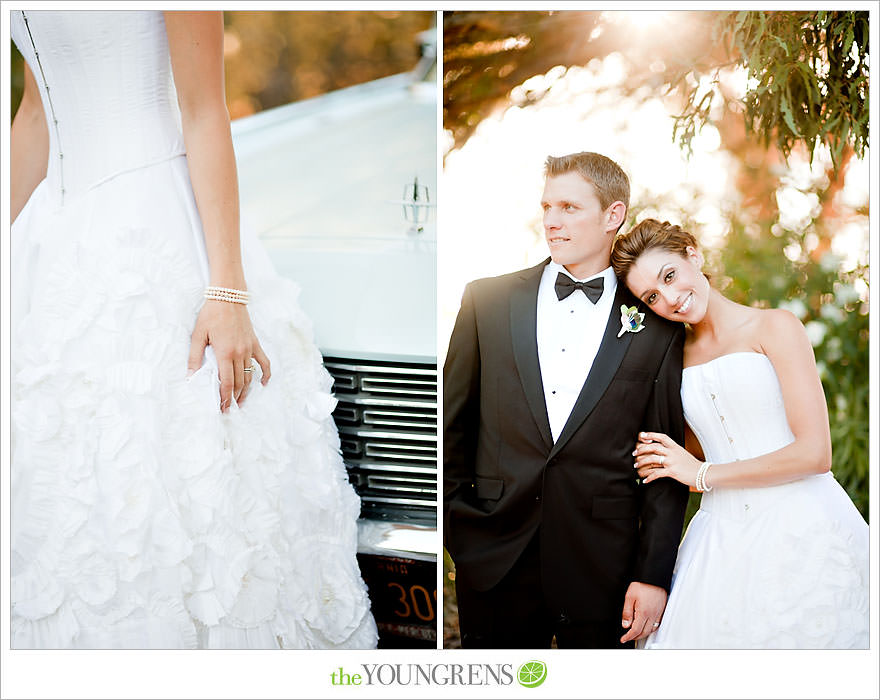 I love these two.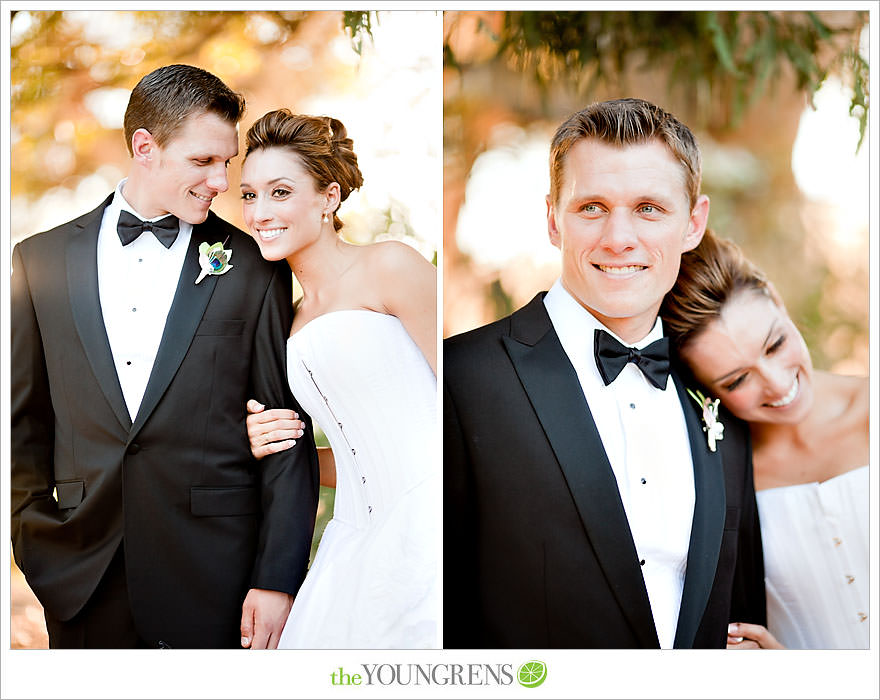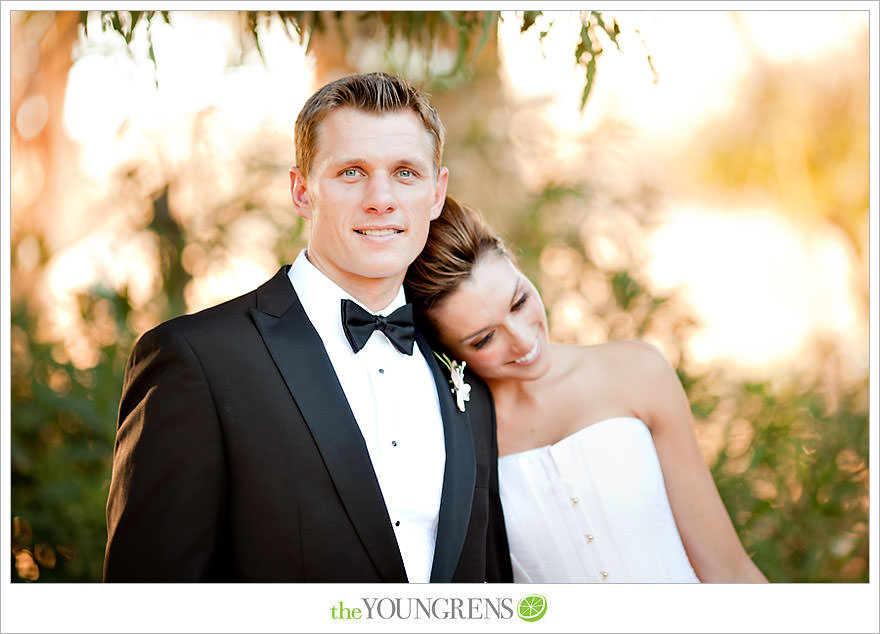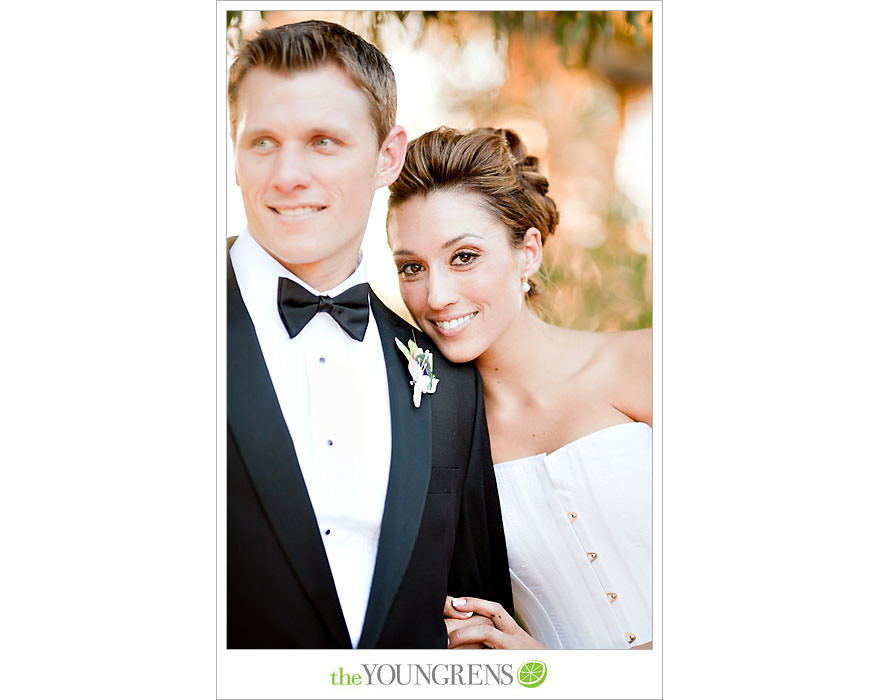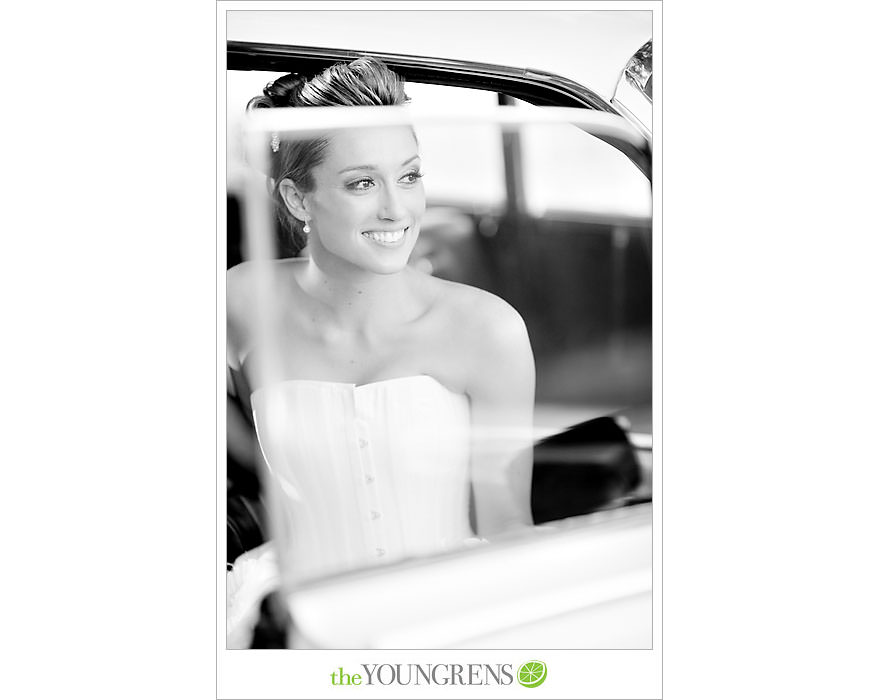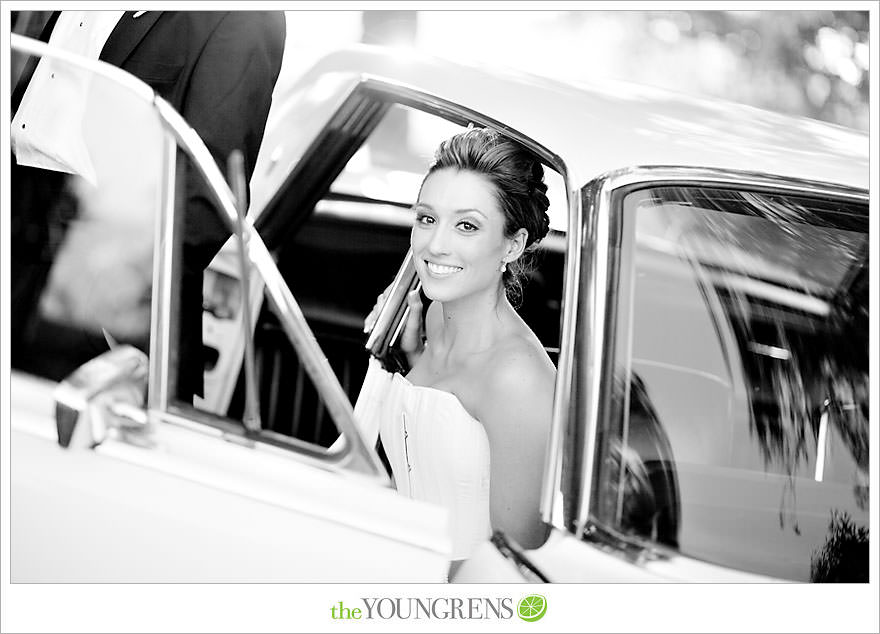 The best thing about a Lincoln Continental? The sweet coach doors…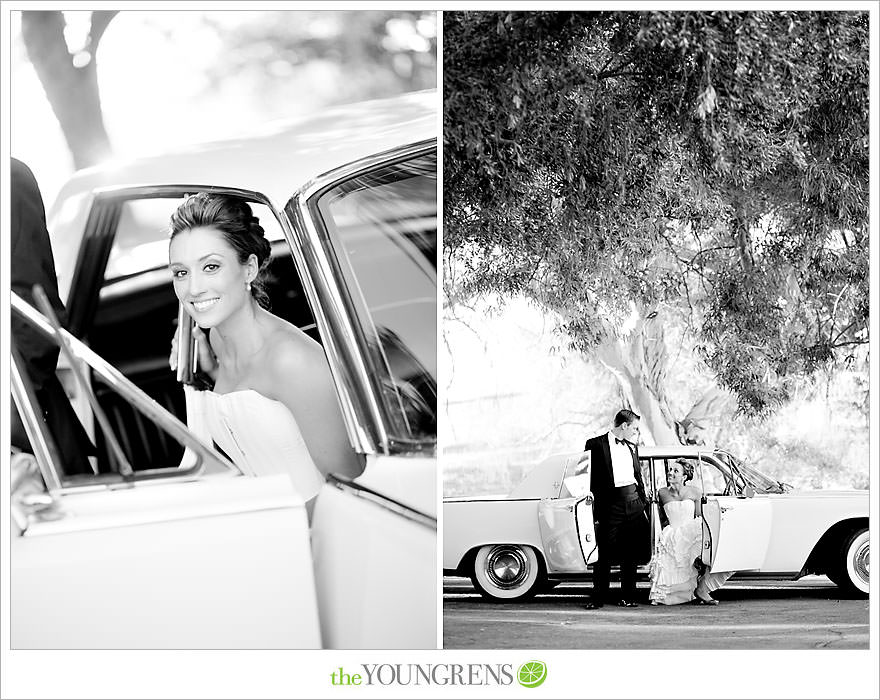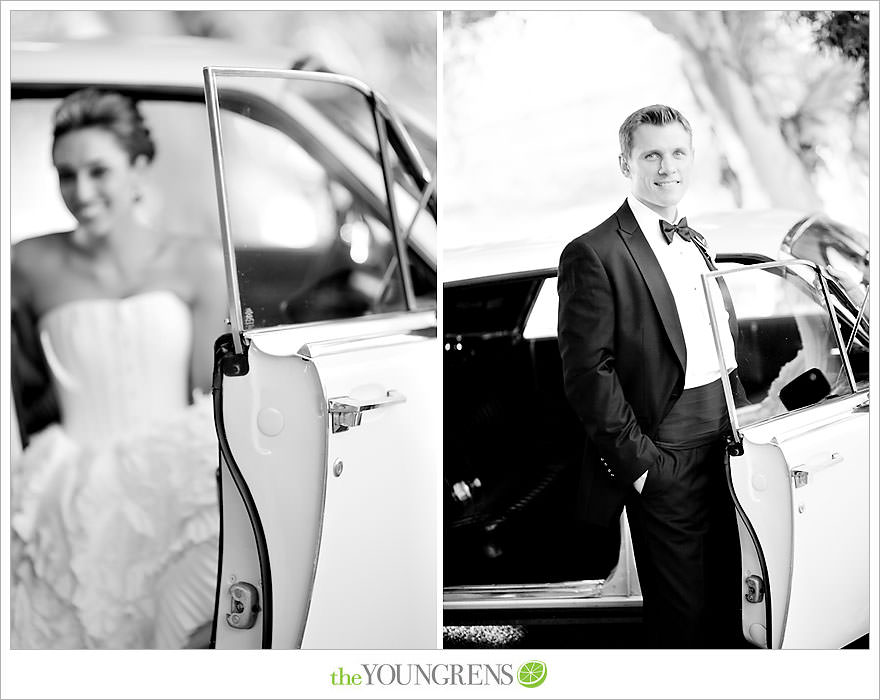 So classic – I love these!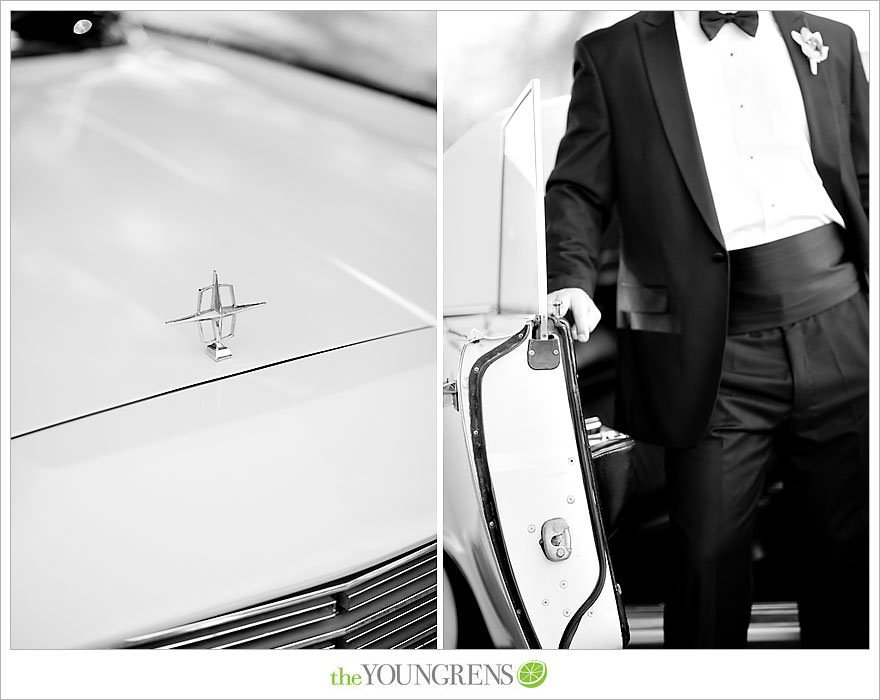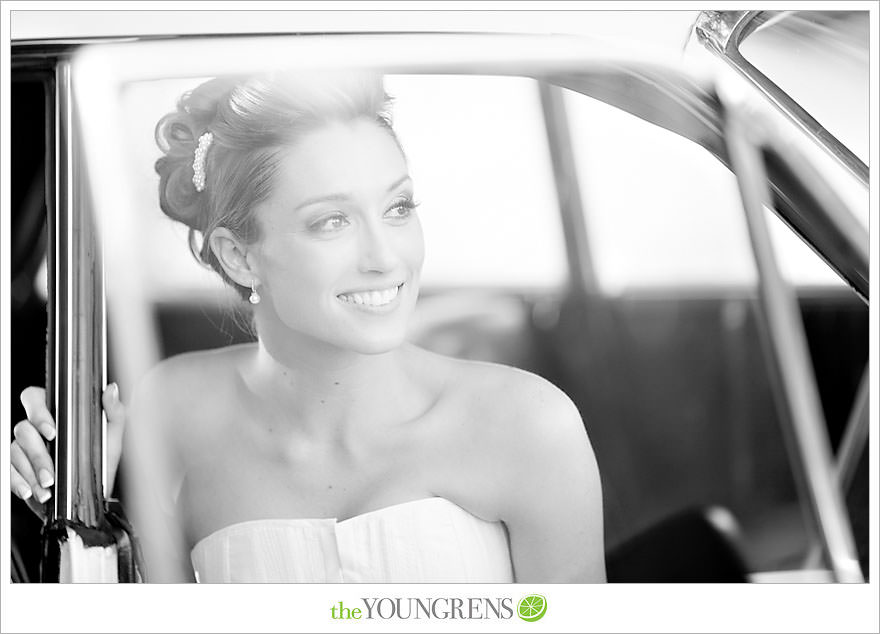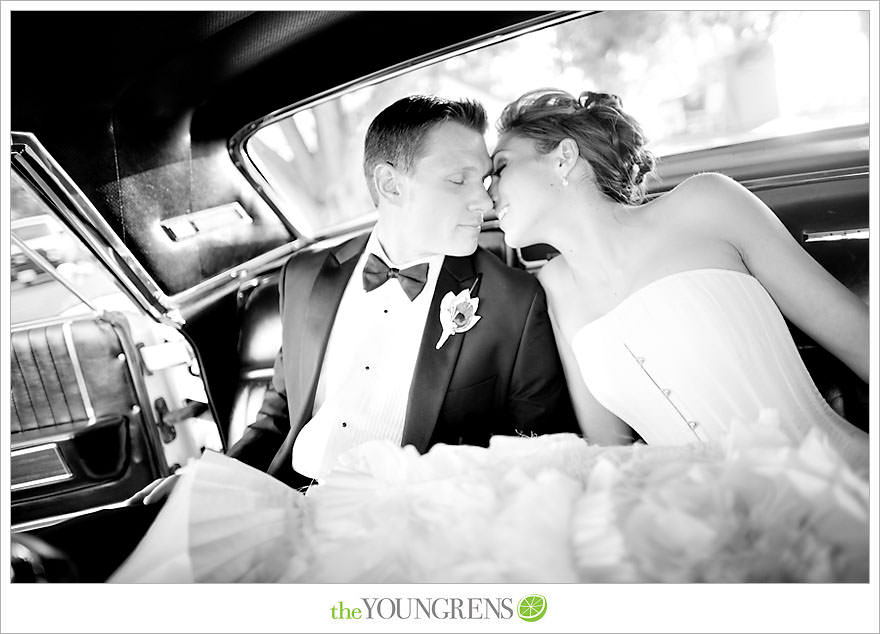 Once we had our fun with the Lincoln, we had our fun with the details, which began with the cutest favor idea I've ever come across – the Muglies. Dena and Chris spent their entire engagement collecting tacky, weird, forgotten, silly, lovely, old, or just plain odd mugs from thrift stores, online, and their own kitchen cabinets. Each guest got to pick one out when they arrived and it became their glass for the rest of the evening. It was so fun watching everyone walk around with their own personal Mugly!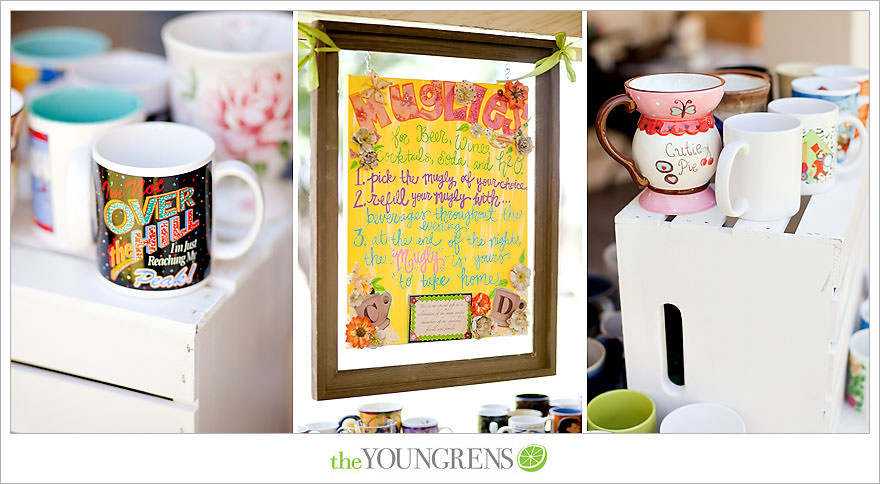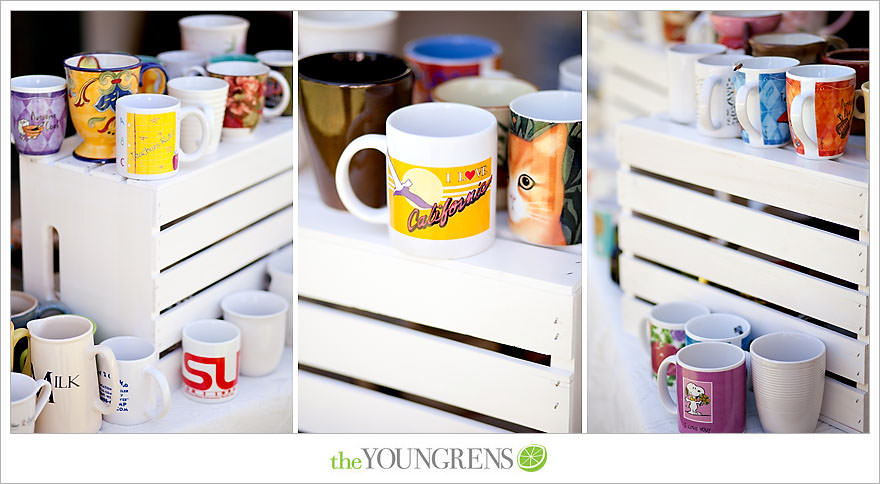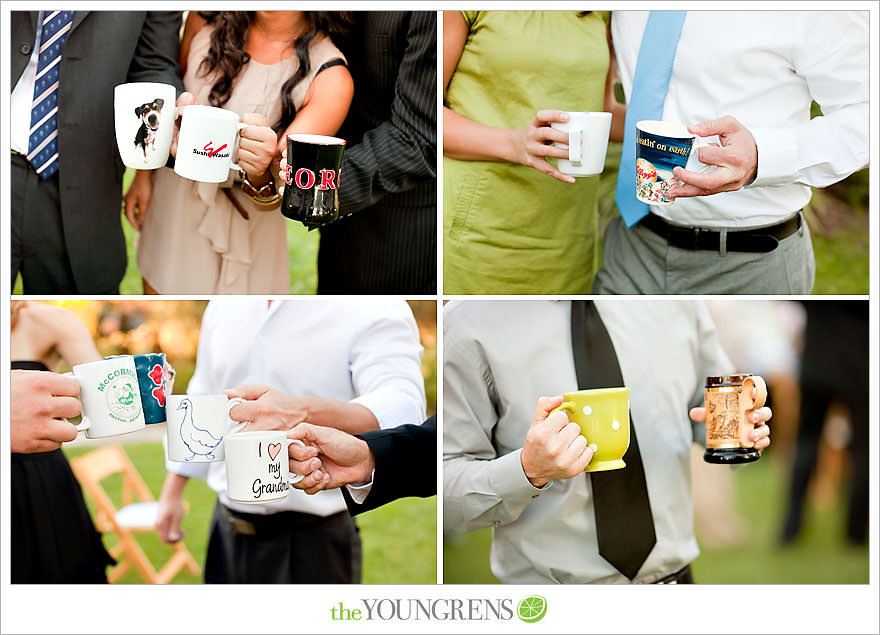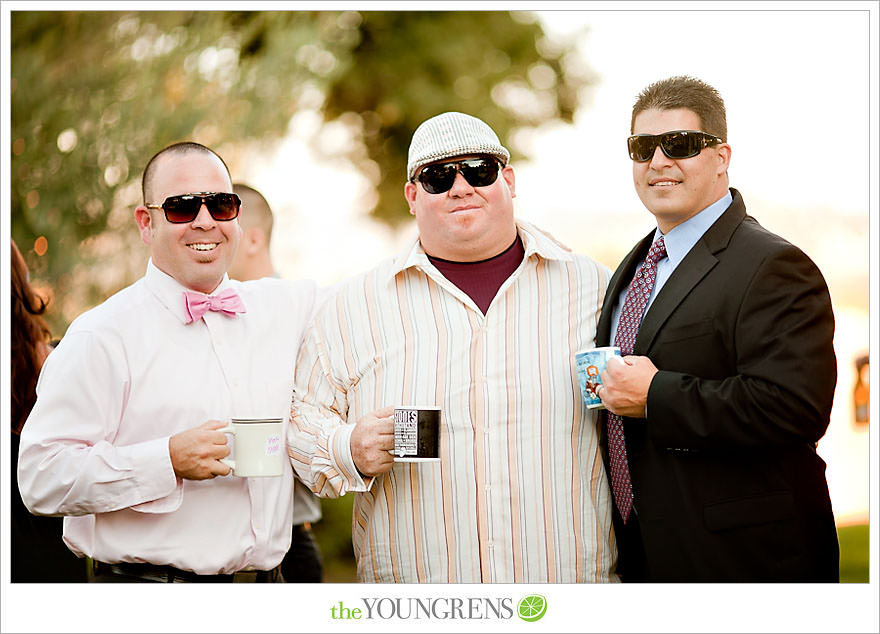 Chris and Dena chose their very own mugs from Anthro for their own toasting glasses. So sweet!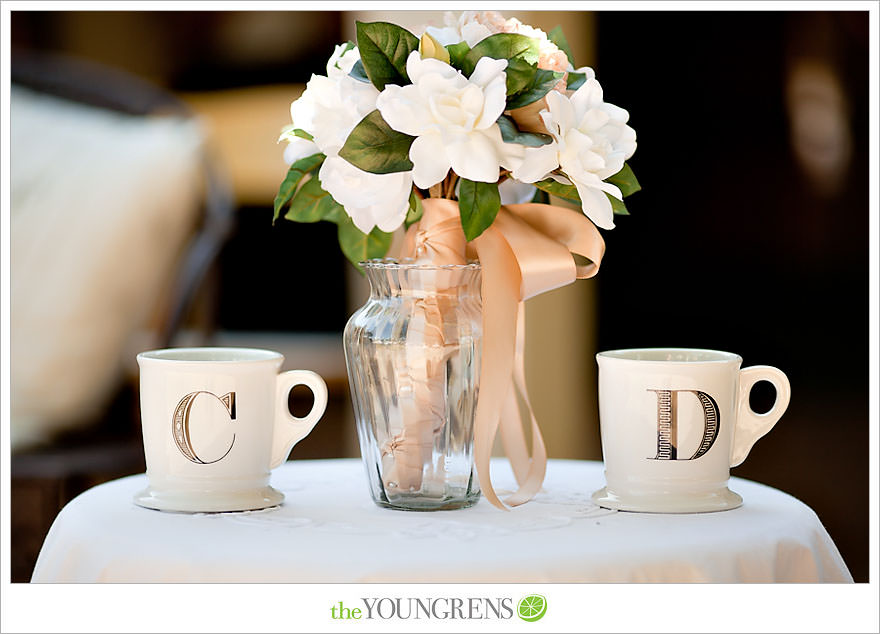 Dena and her mom made the Mr. and Mrs. sign that sat in front of the sweetheart table, and they got to cuddle on a comfy bench for an evening of food, toasts, and mingling.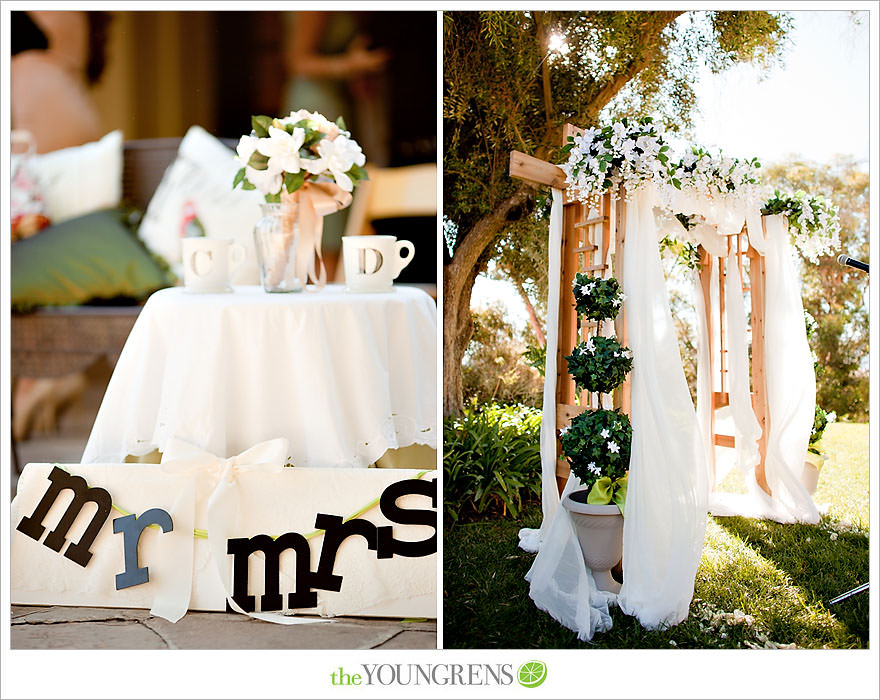 I loved all of the feather details.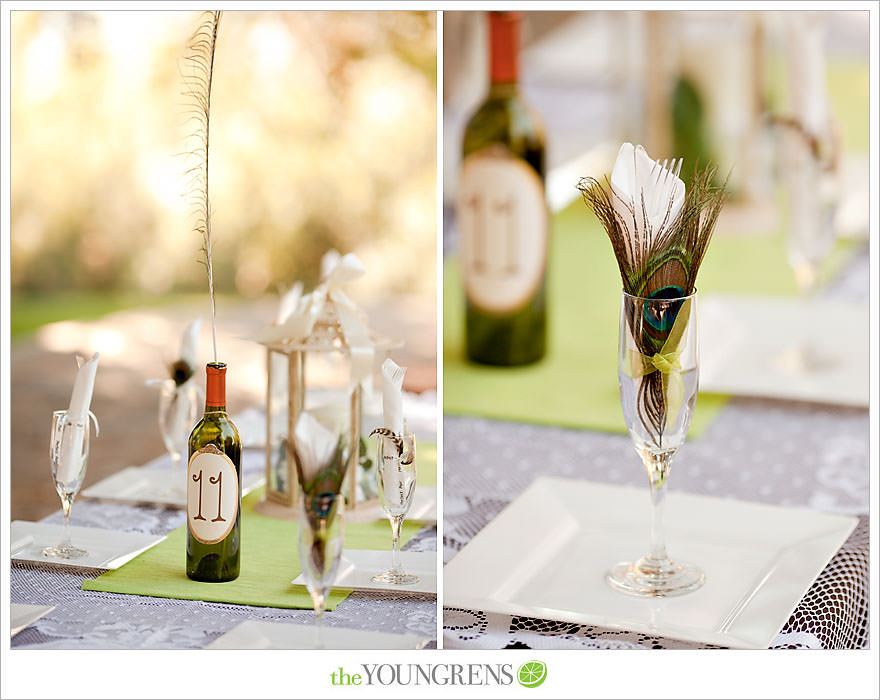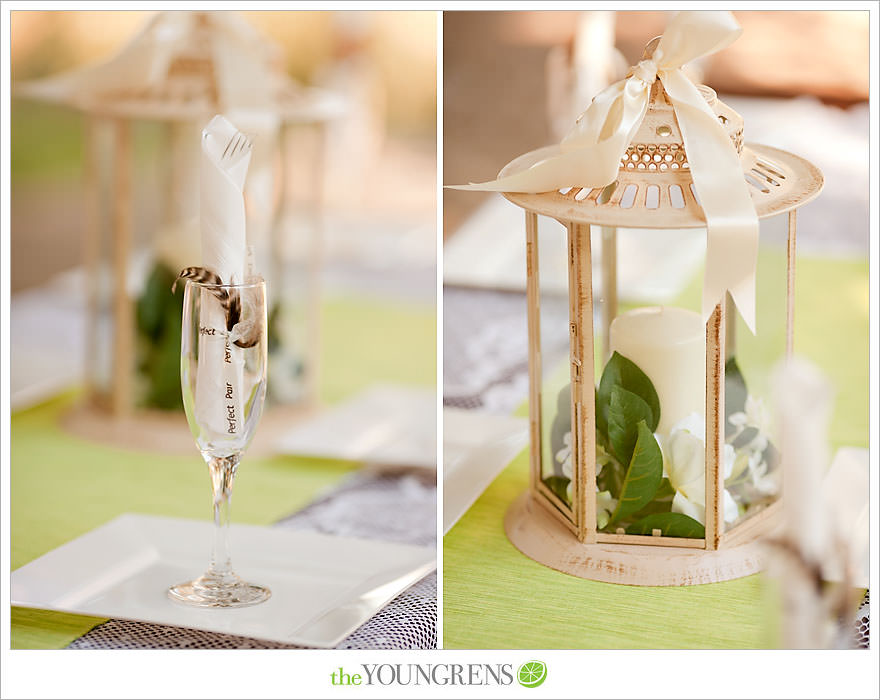 Porto's Bakery provided the adorable cake and for dessert Dena's mom made her famous brownies!  They also set out a bunch of Dena's favorite cookies from her favorite mexican restaurant, Sharky's, as well as fortune cookies with special messages written inside.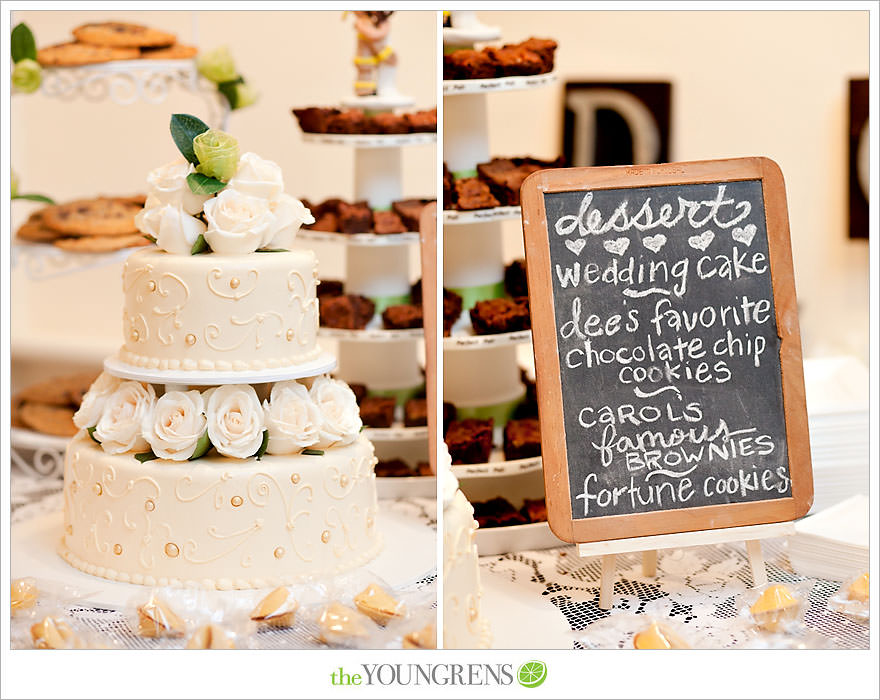 I loved the brownie stand that they made to look like a spool of thread, and since Chris is a firefighter, they found the perfect cake topper.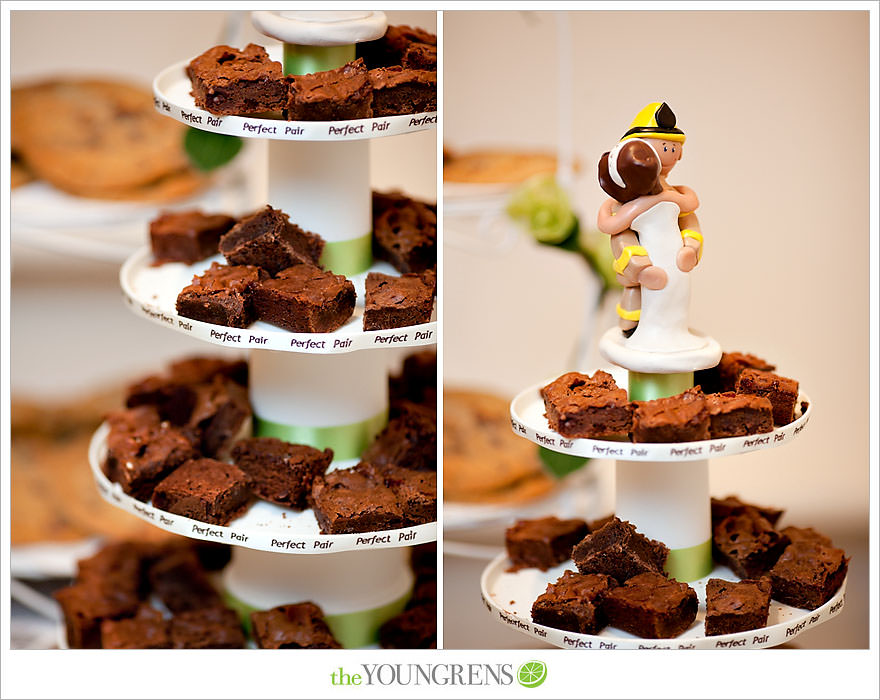 The evening began with a sweet first dance to the song that Chris proposed to Dena to.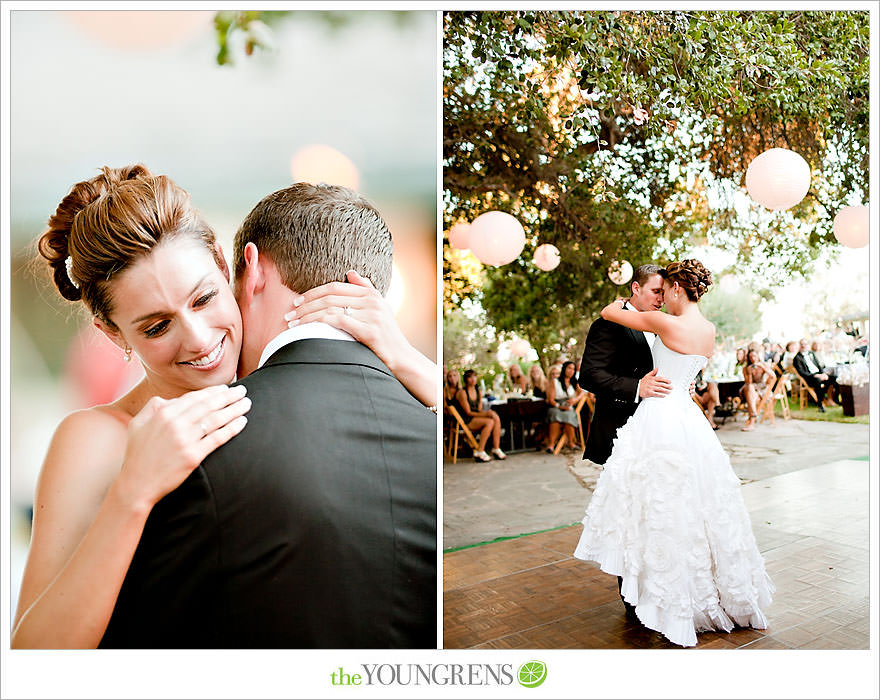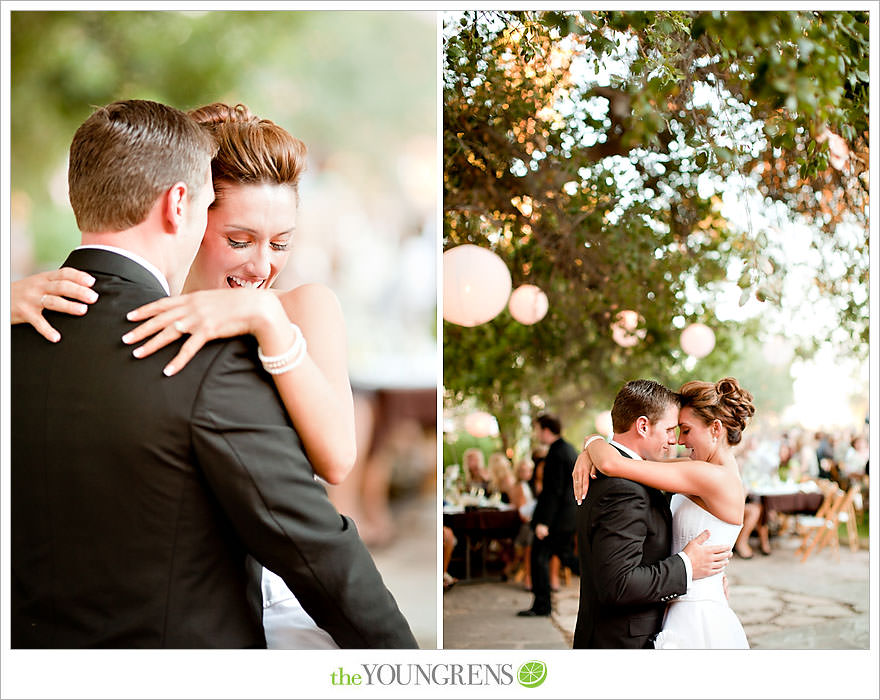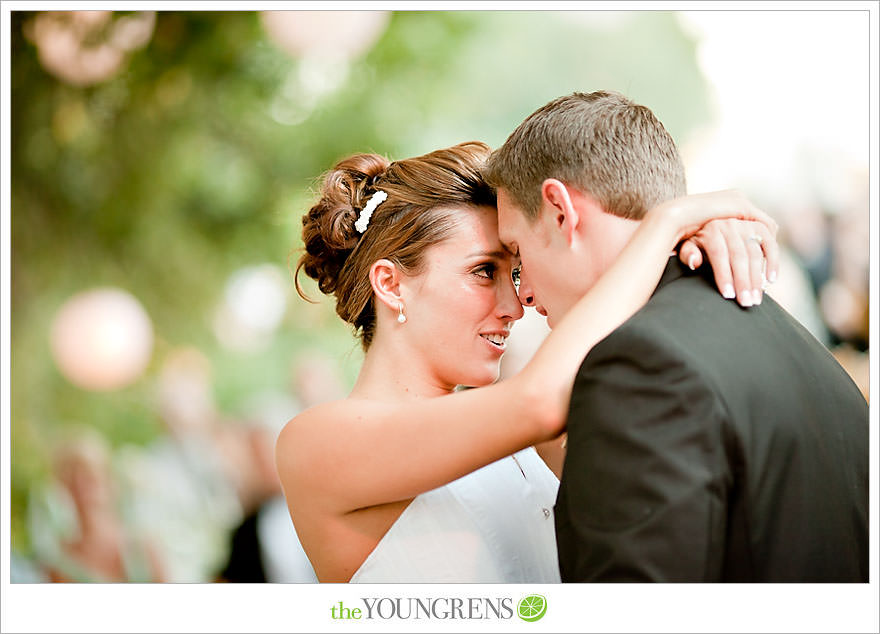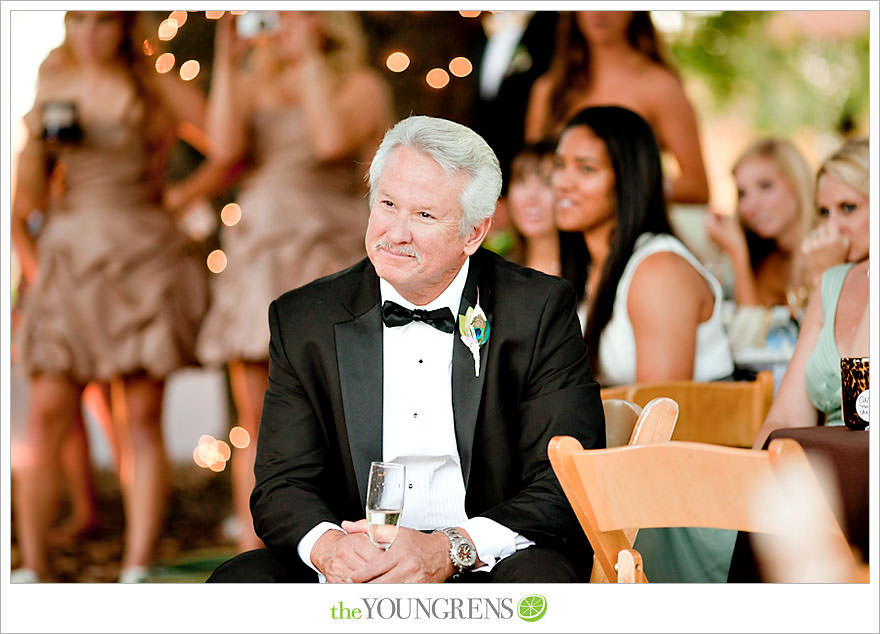 The toasts kept everyone in tears or in laughter.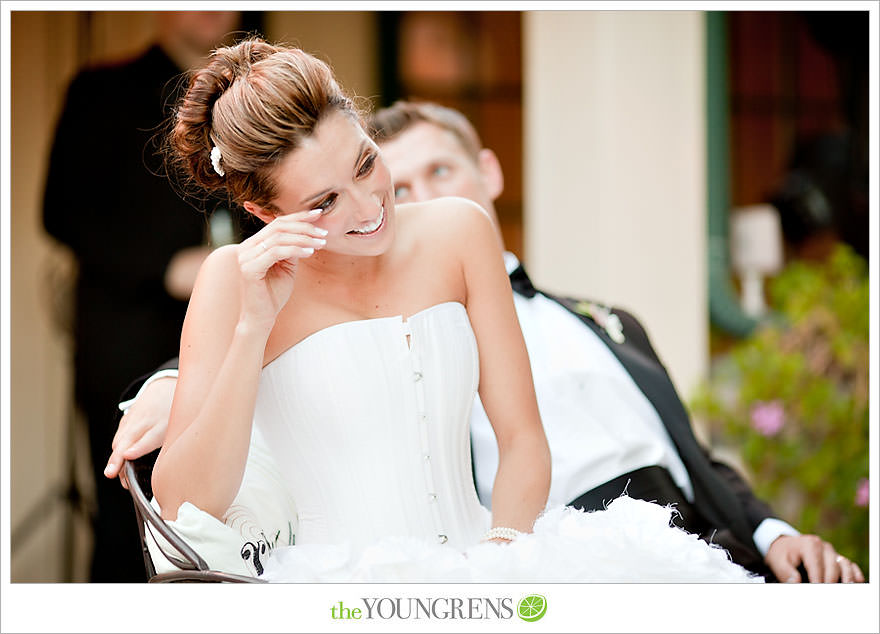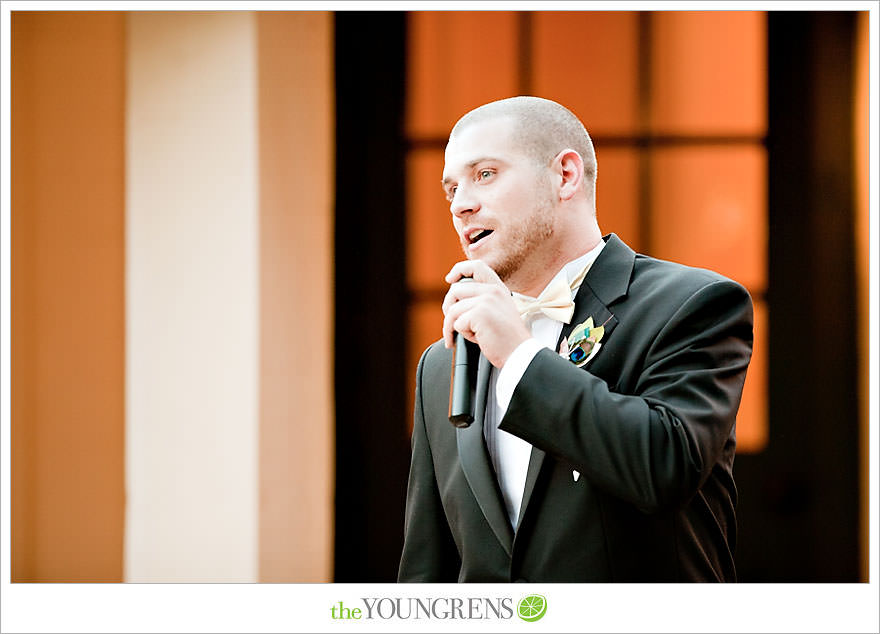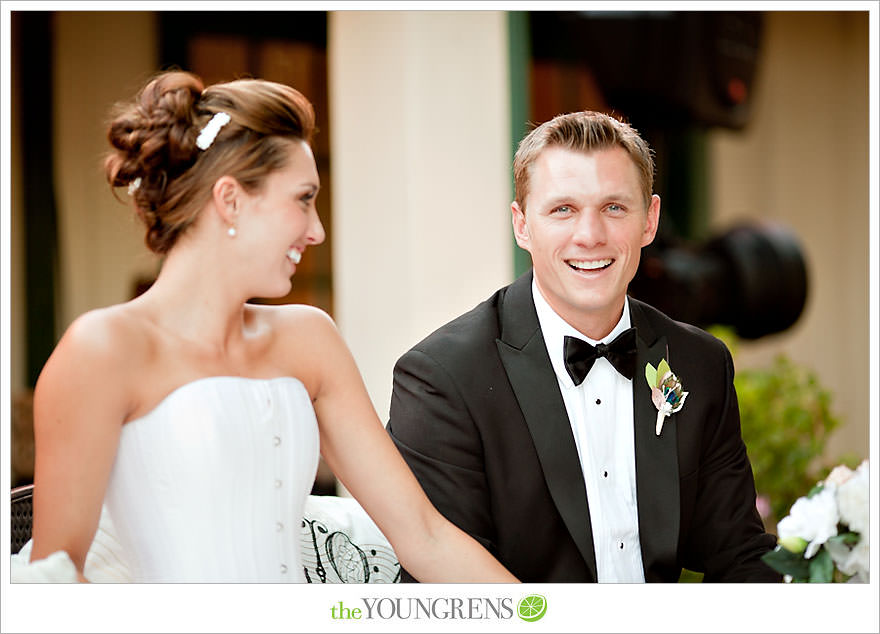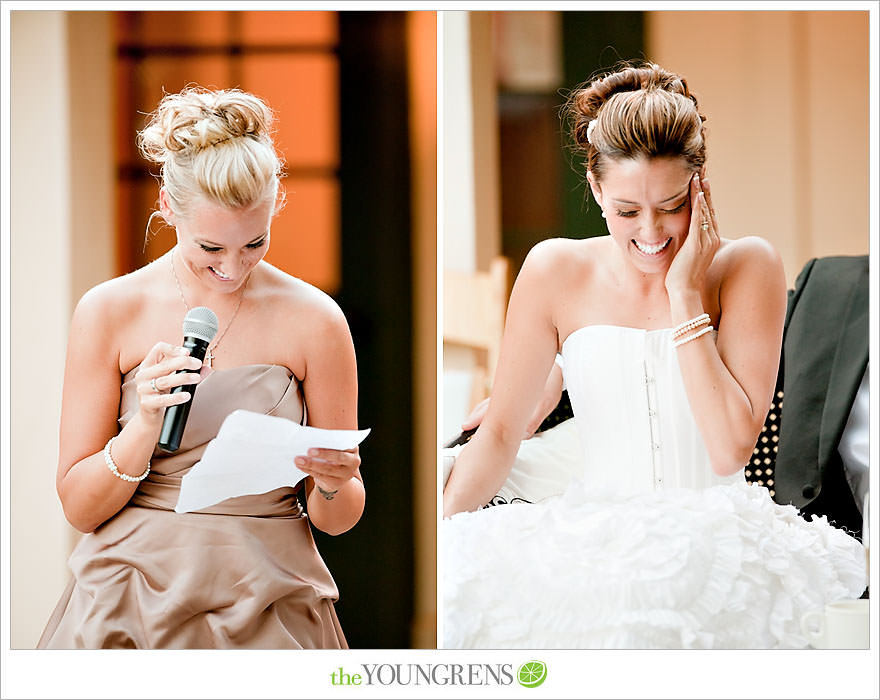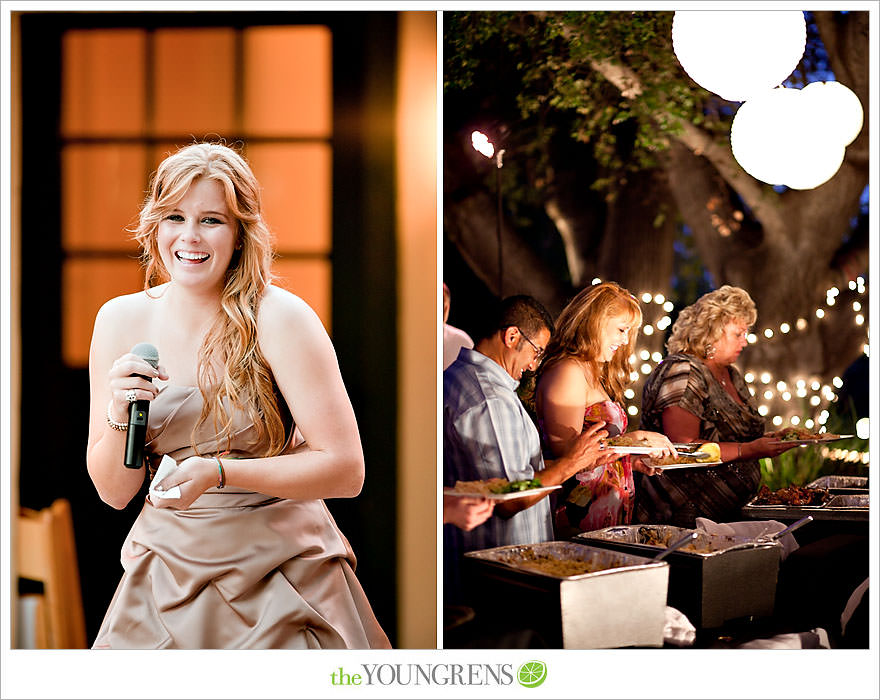 Then day melted into evening…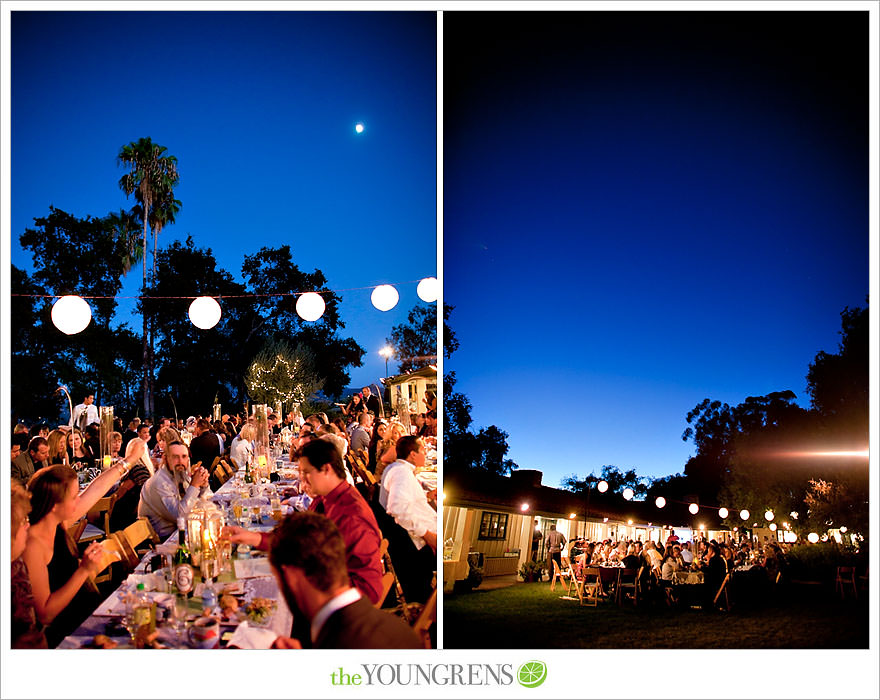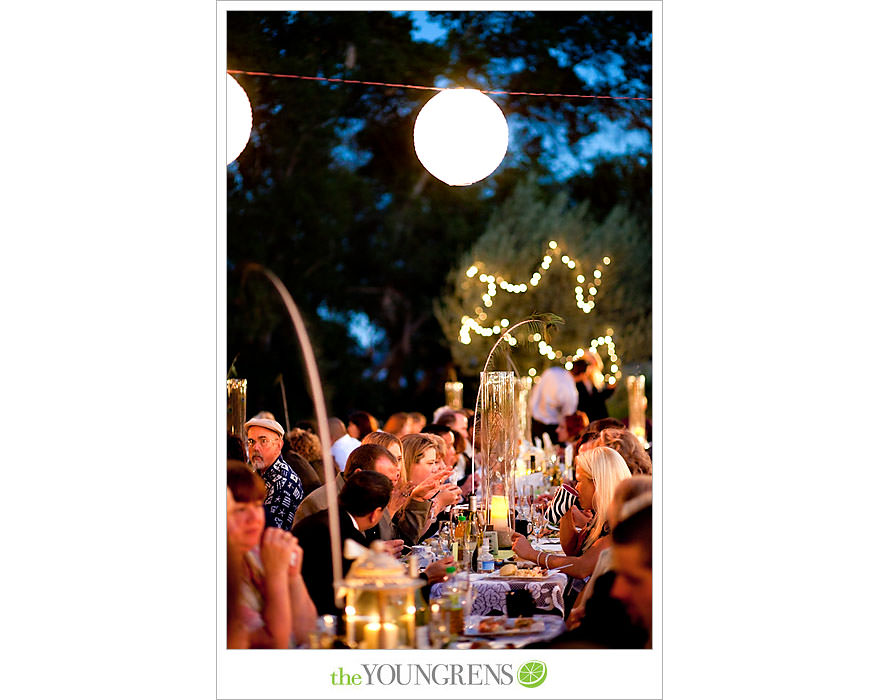 And evening melted into night…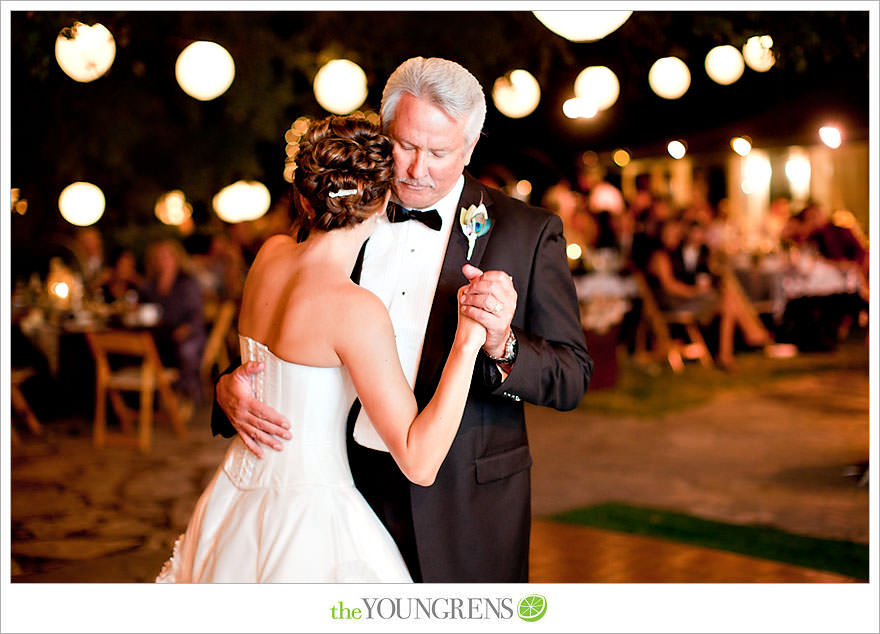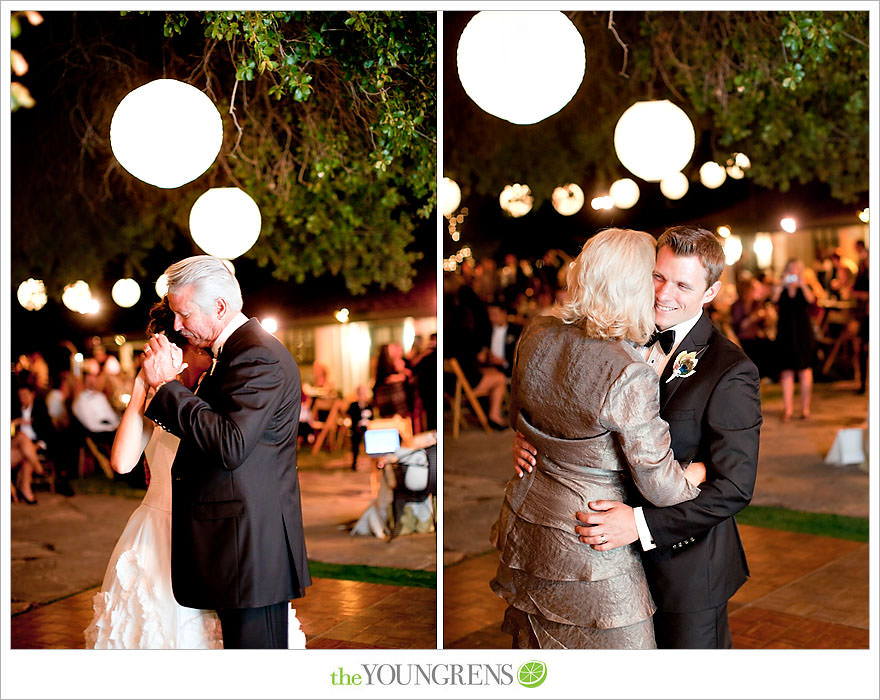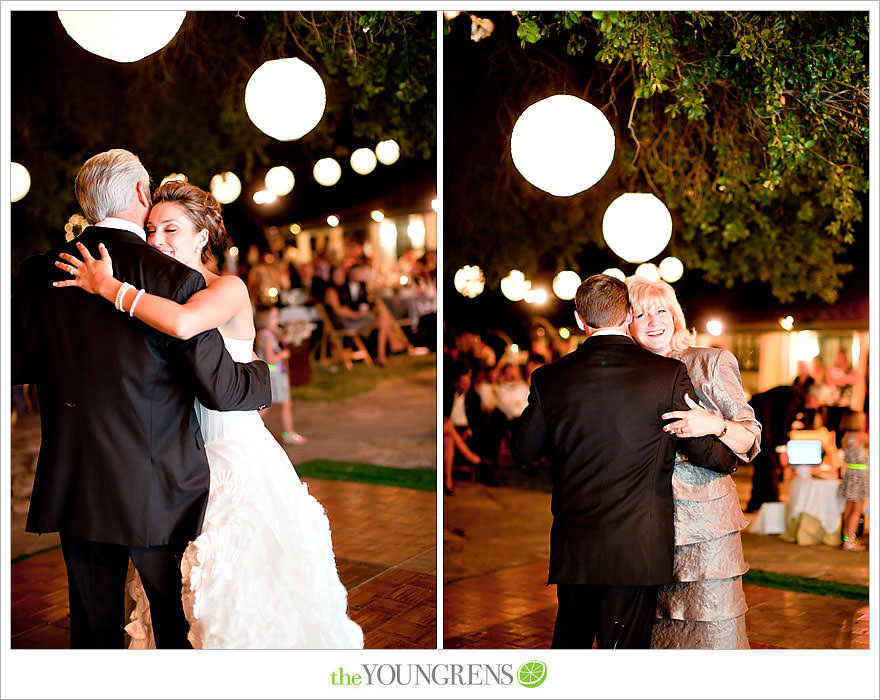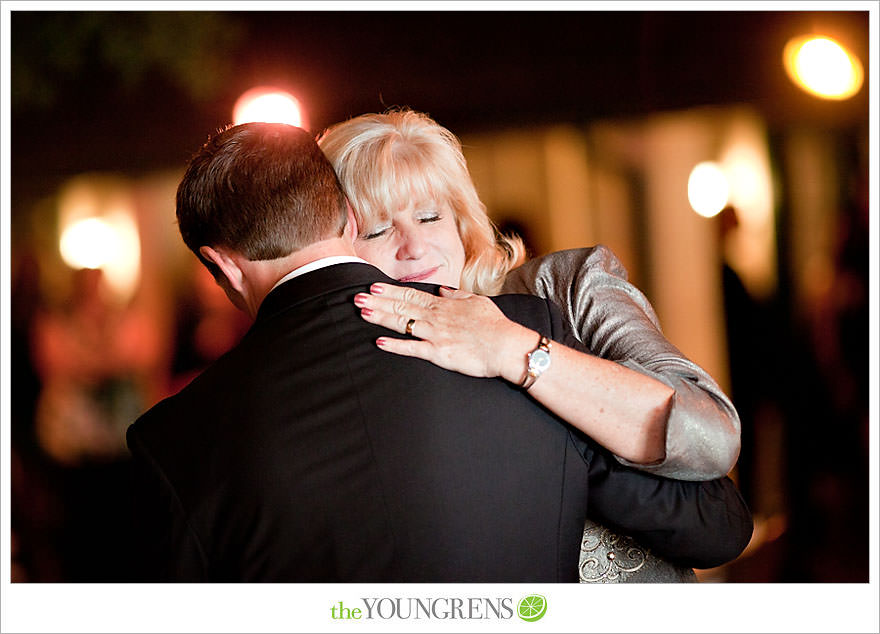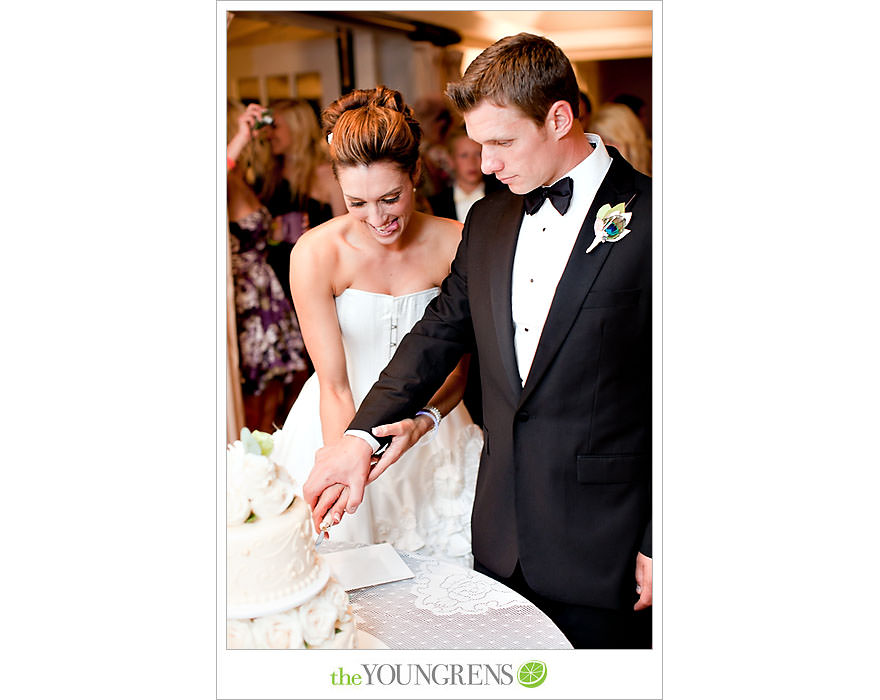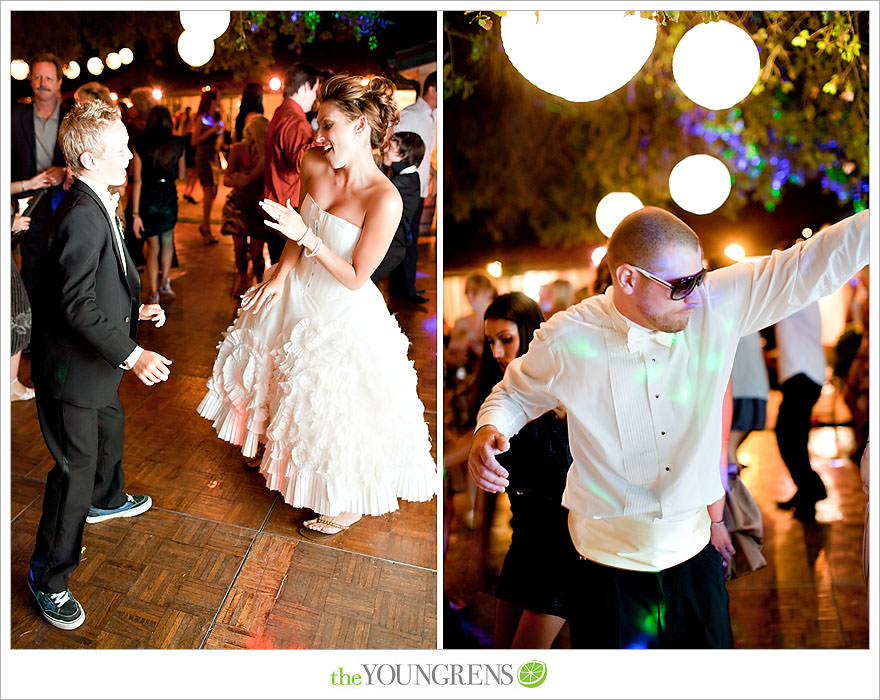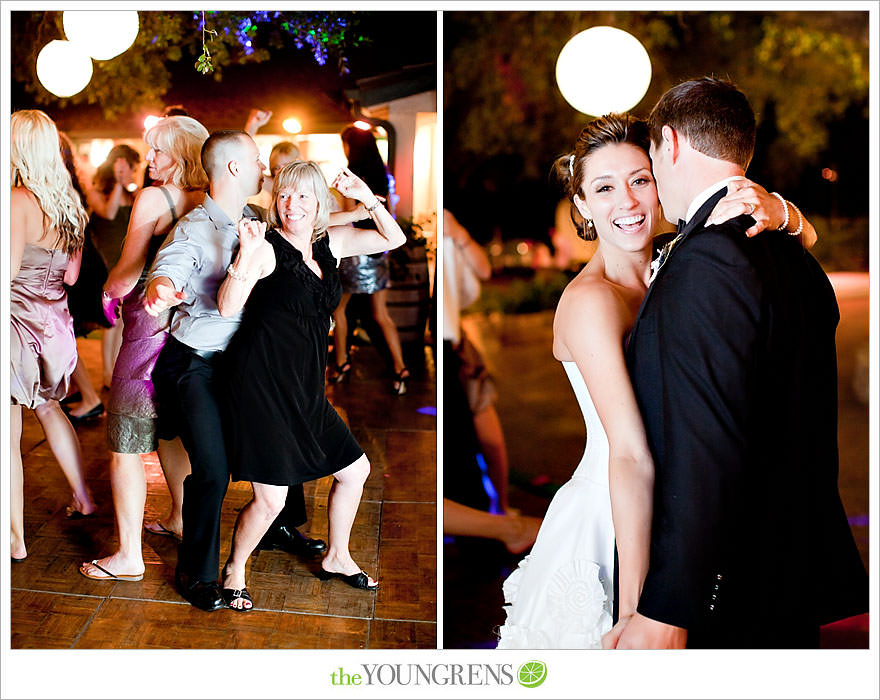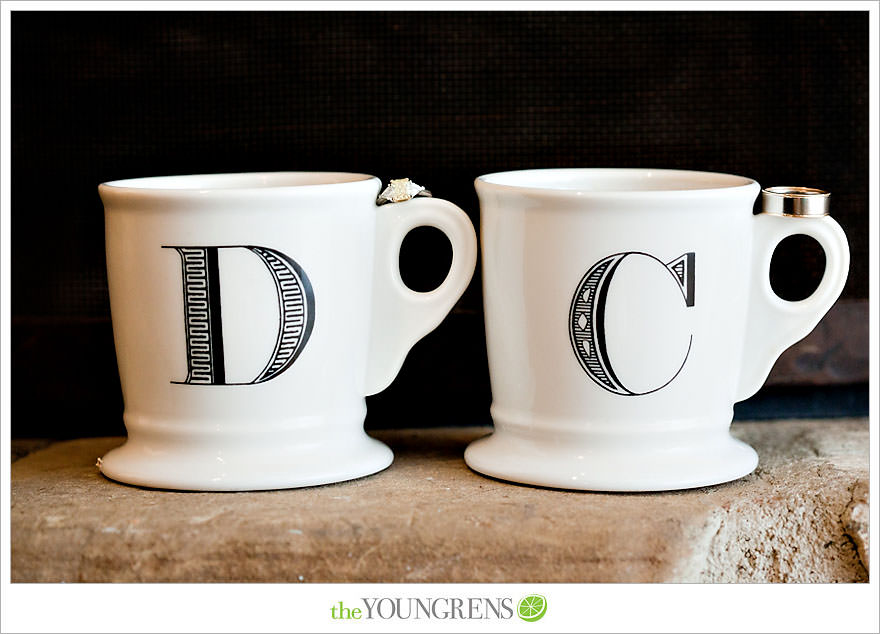 Chris and Dena: You guys are simply wonderful people and we were so blessed to be a part of your lives. You guys have amazing friends and incredible families that love you dearly – if we find ourselves to be loved half as much as you are by your friends and families, then we'll consider ourselves seriously blessed!