Welcome back to Chuck and Laura's Costa Rica wedding at the lovely Quinta del Sol just outside of San Jose. Their ceremony took place during sunset, so they adorned the area with soft touches like paper lanterns and candles in soft tropical colors to reflect the natural surroundings, and Laura used local tropical flowers in all of the florals. Chuck's dad also built the gorgeous alter that you see here, which honestly just makes my heart melt!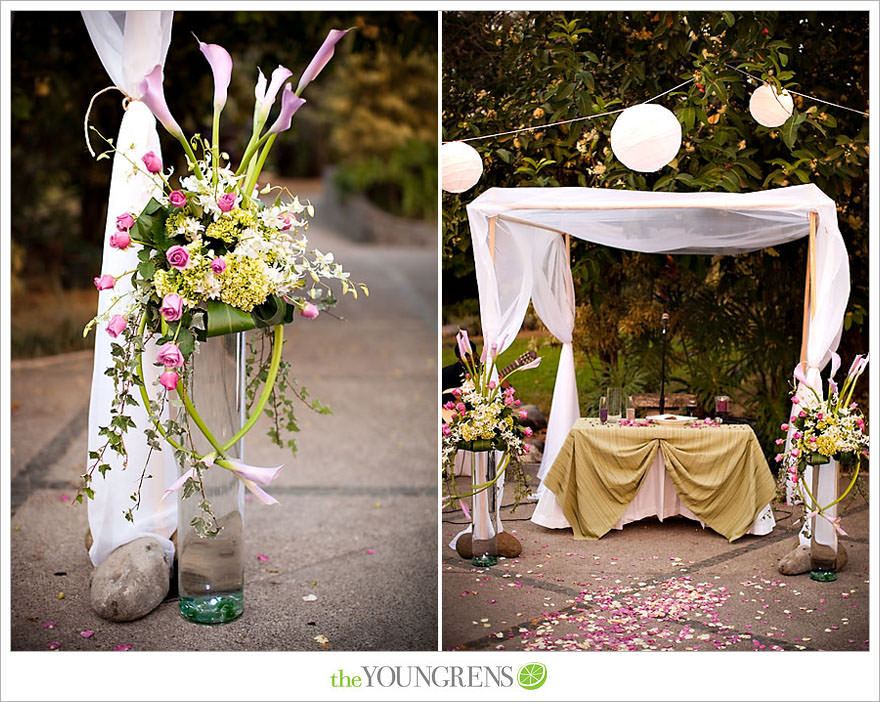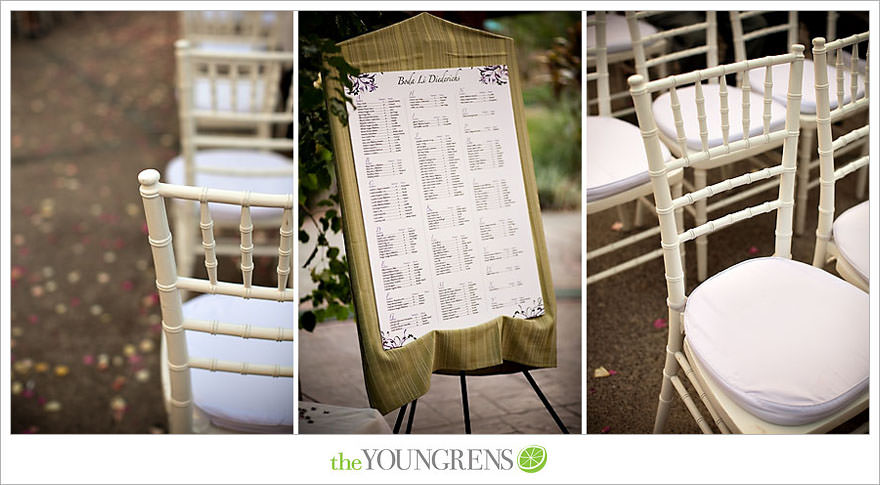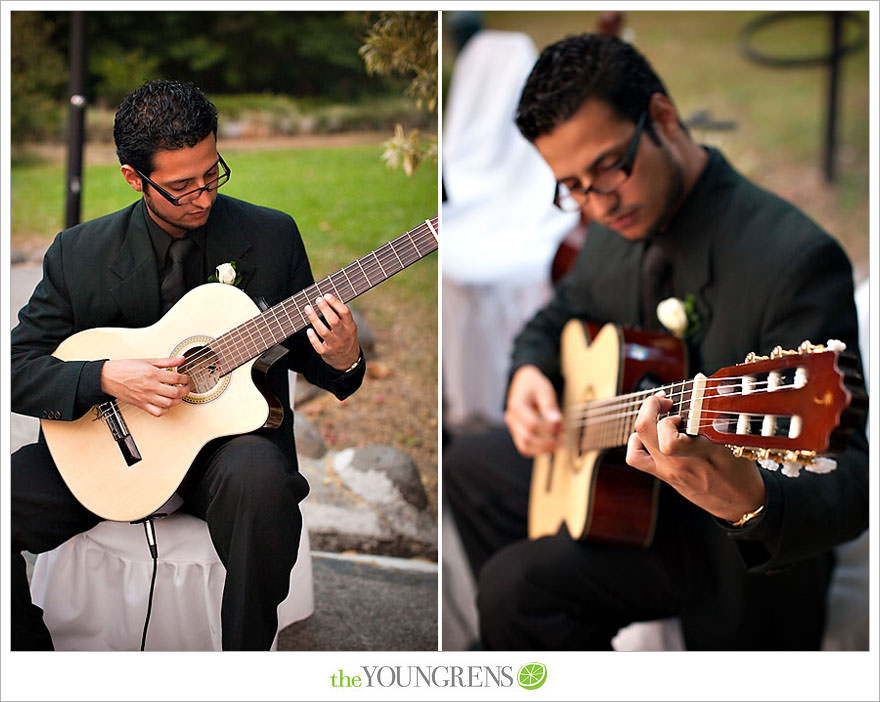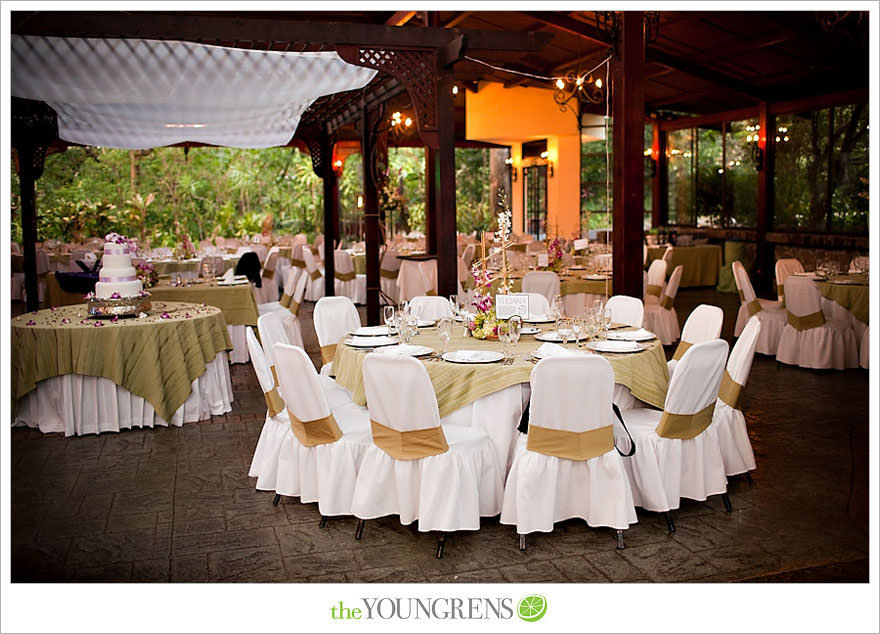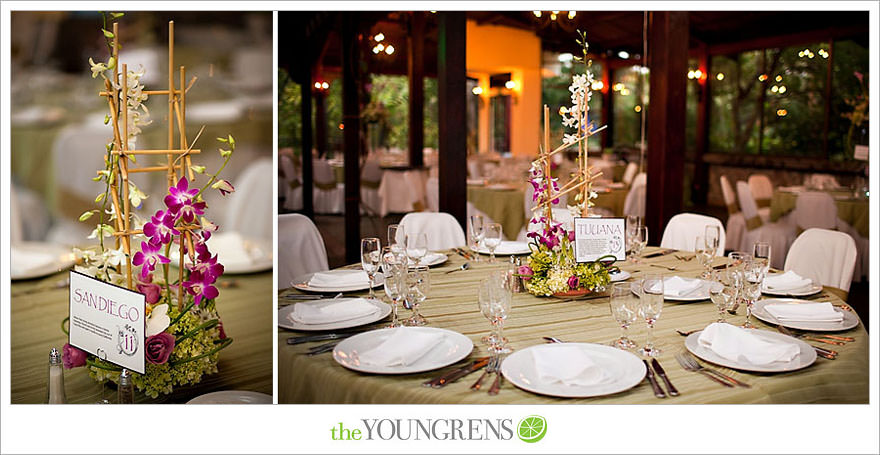 The tables were named after significant places that Laura and Chuck's relationship had taken shape, and they included stories about each place (in both Spanish and English) so guests could learn a little bit more about their relationship.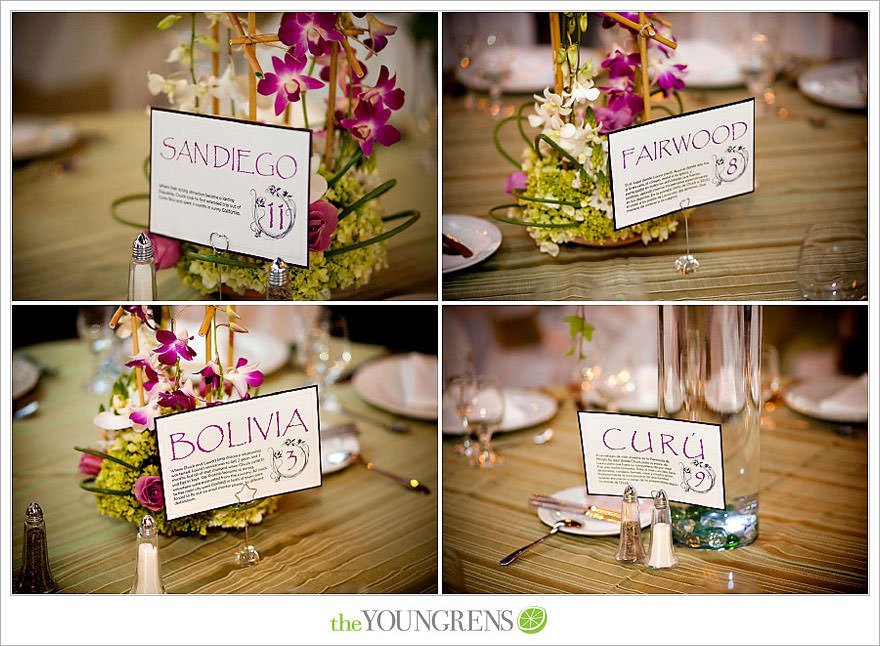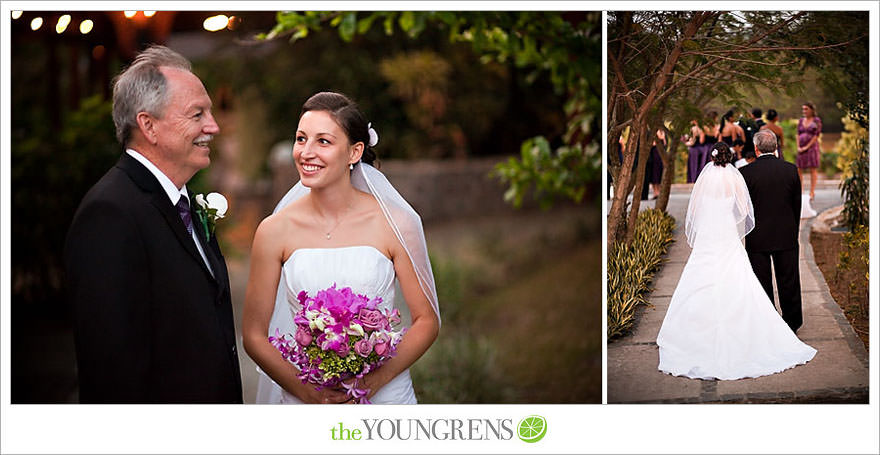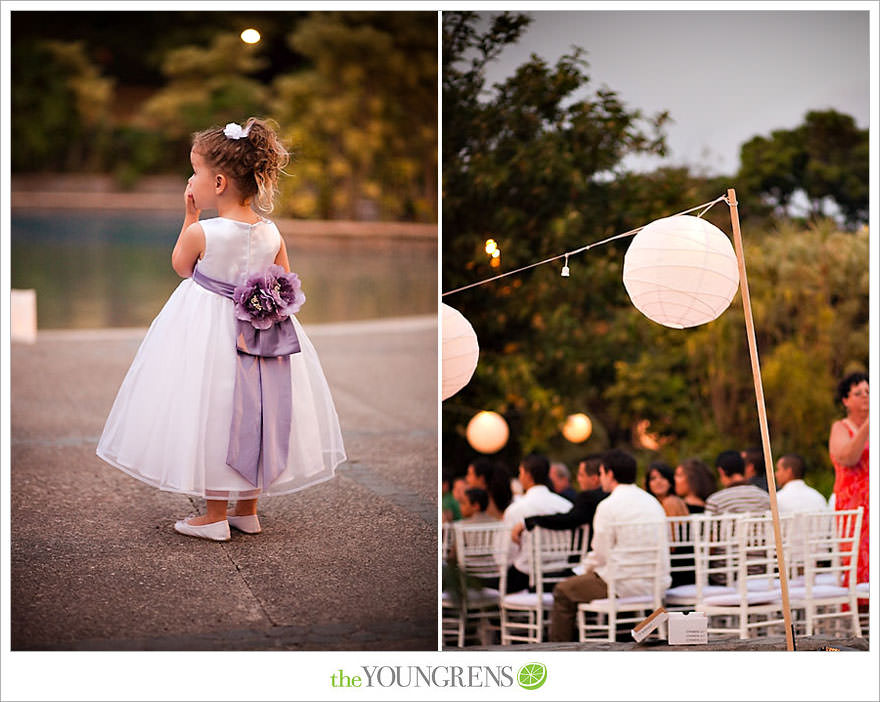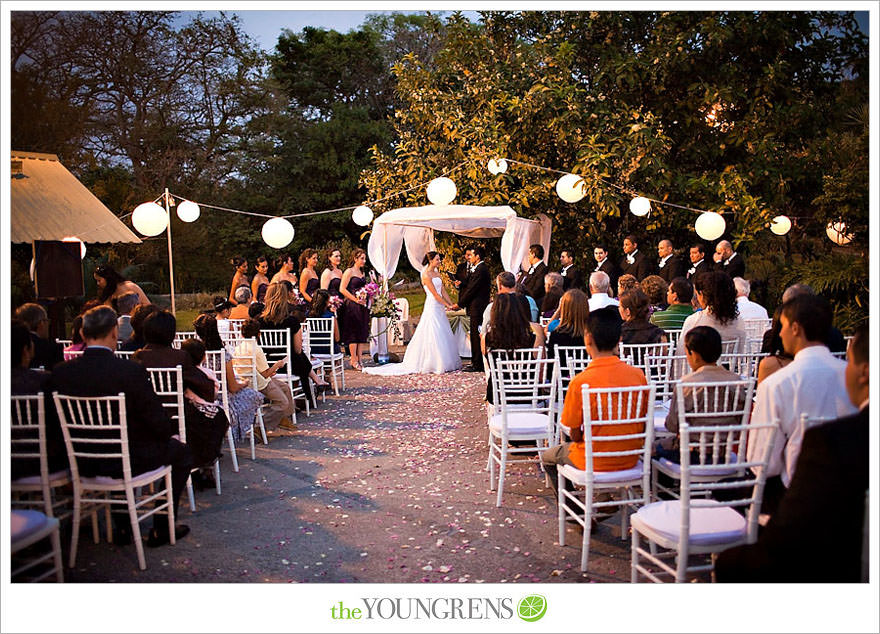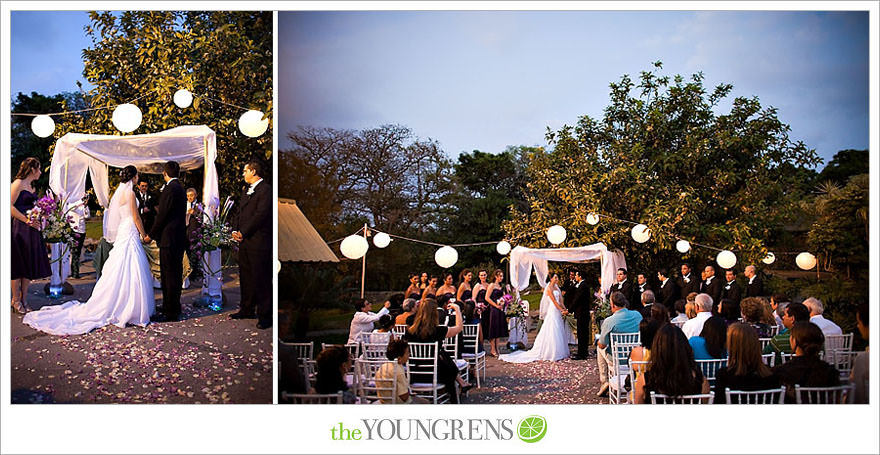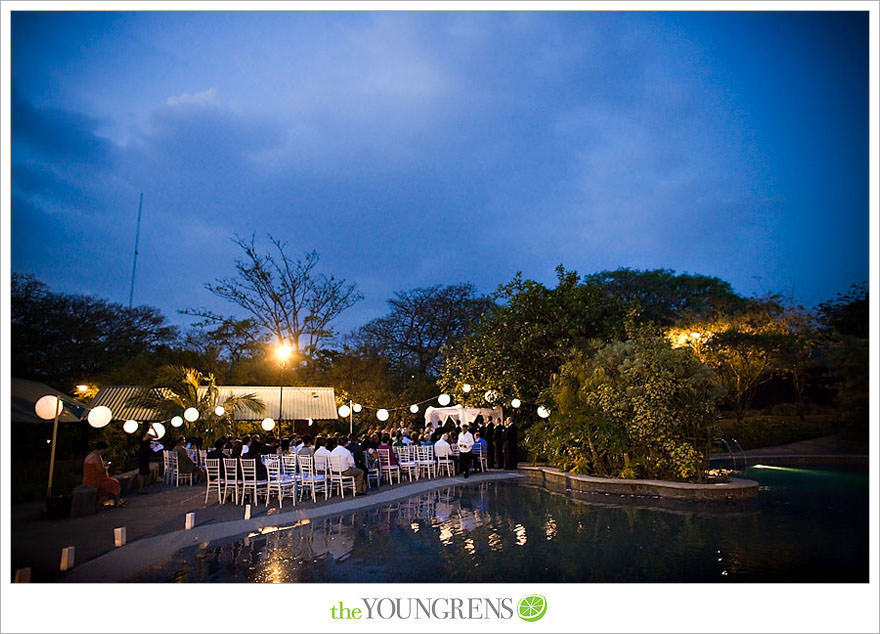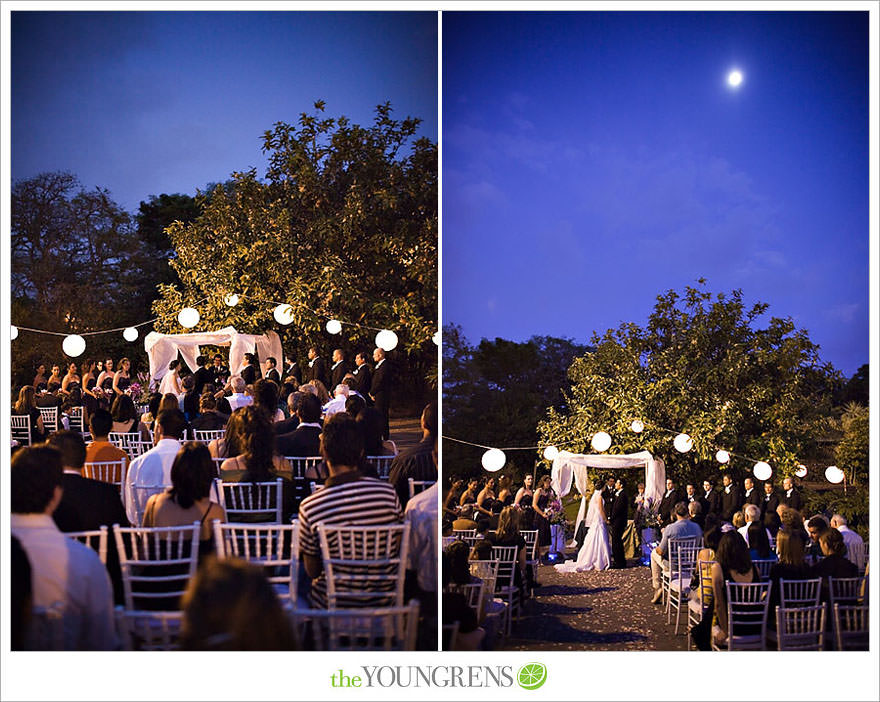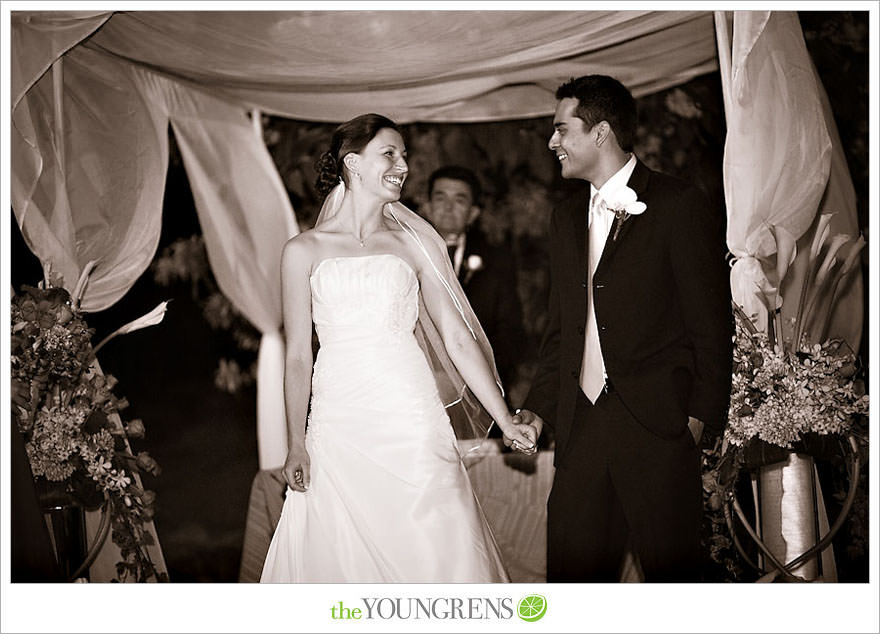 Married!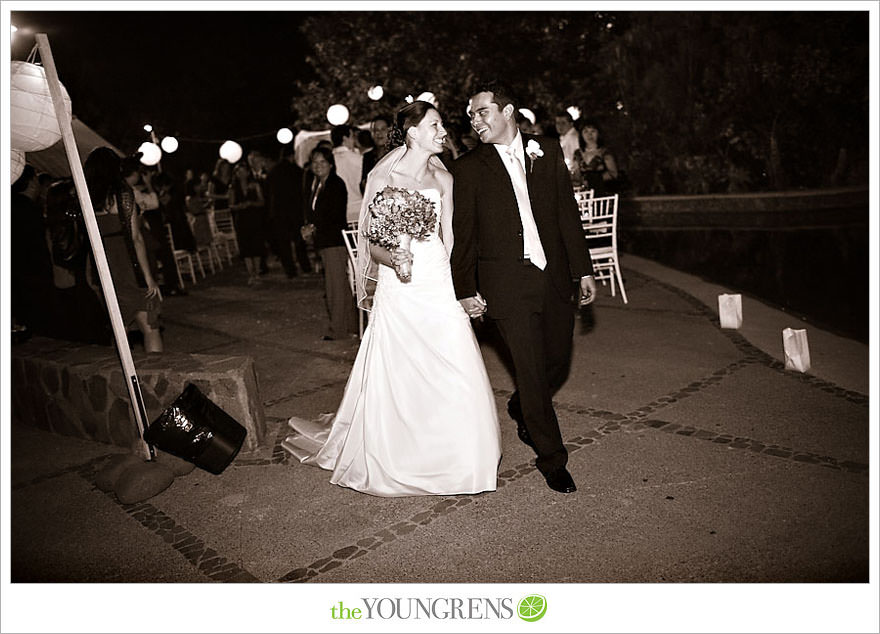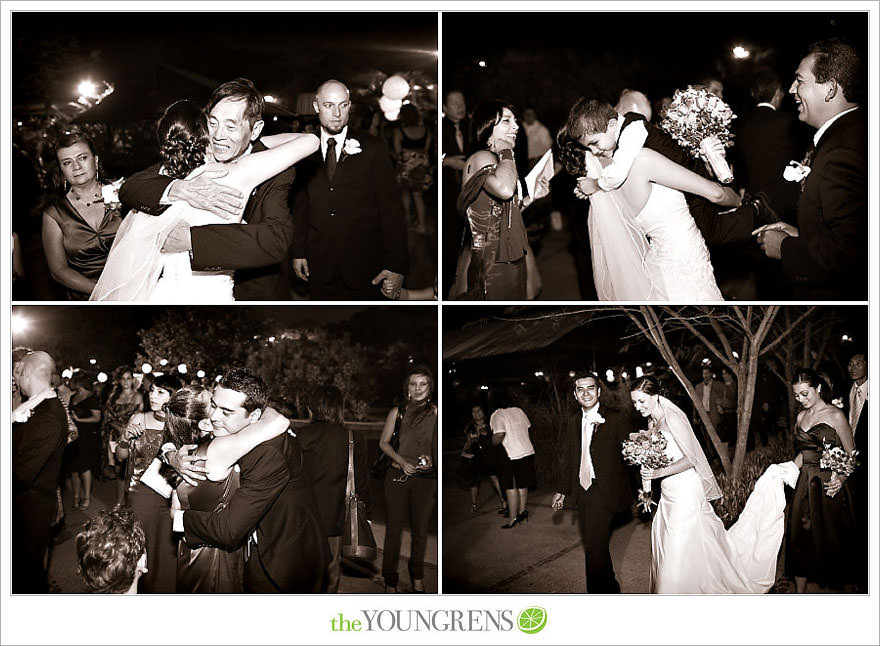 Laura brought the candy bar tradition to Costa Rica, and the guests loved it!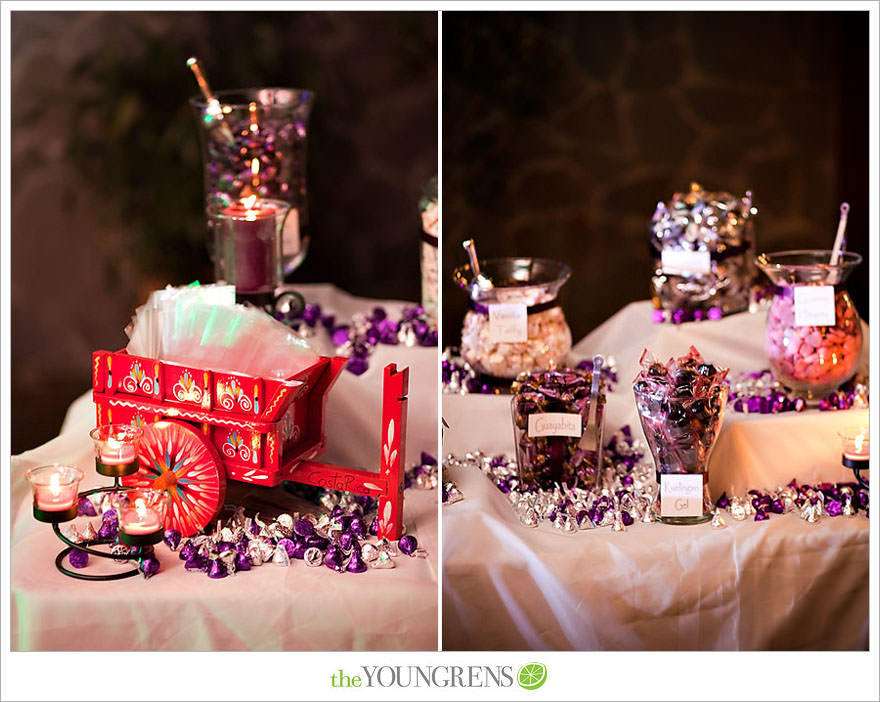 Love this shot of the rings that Jeff masterminded.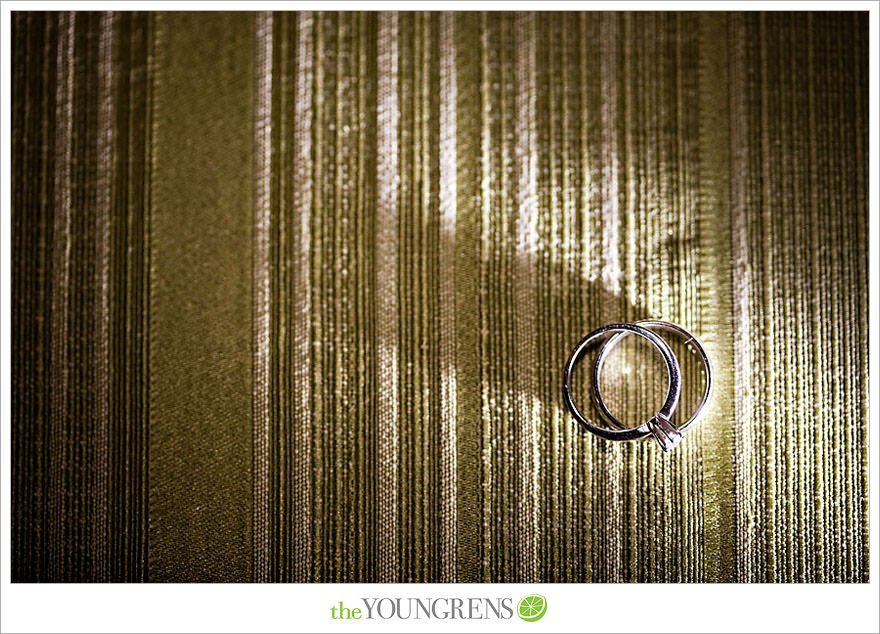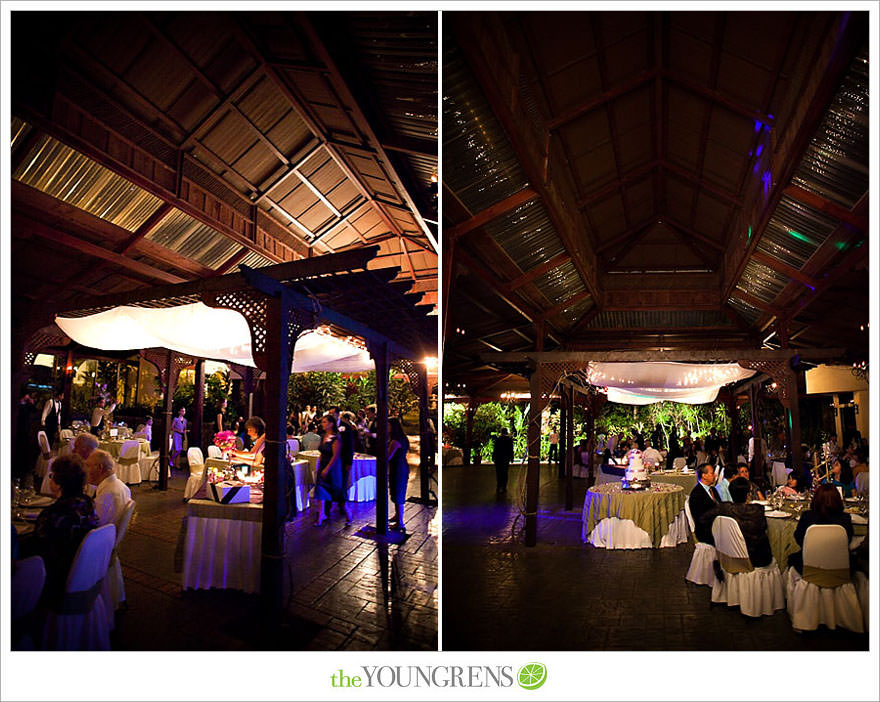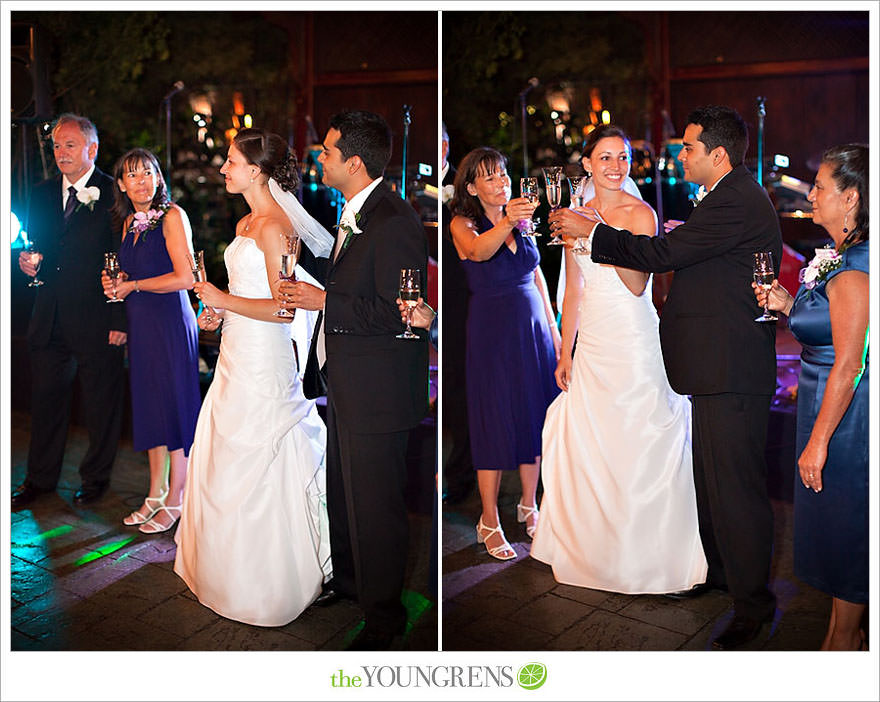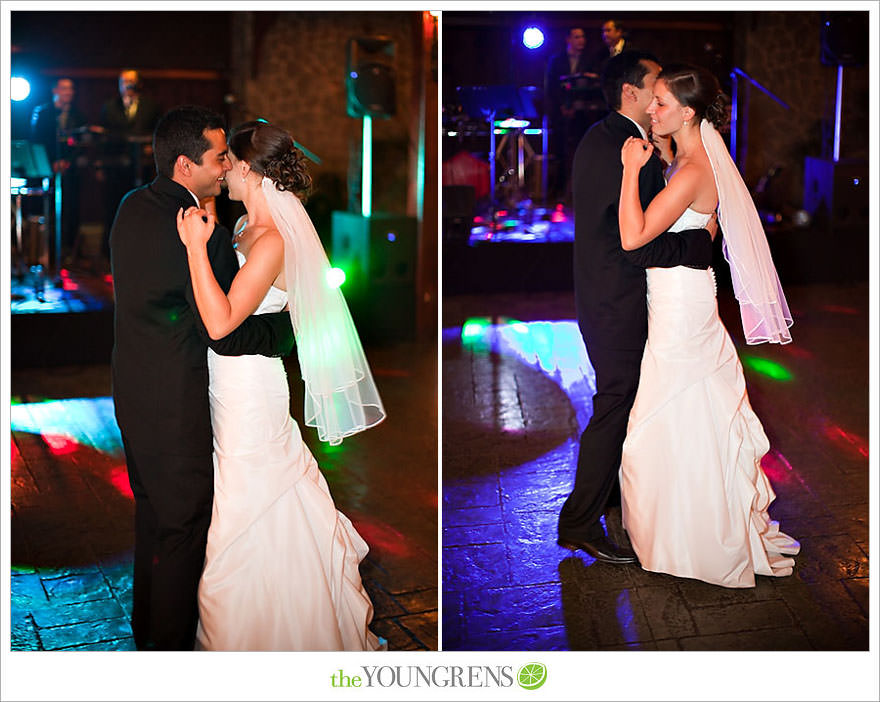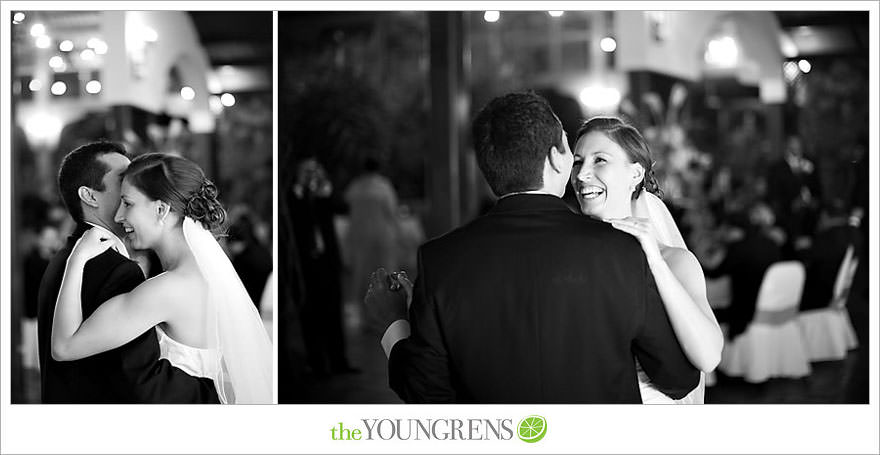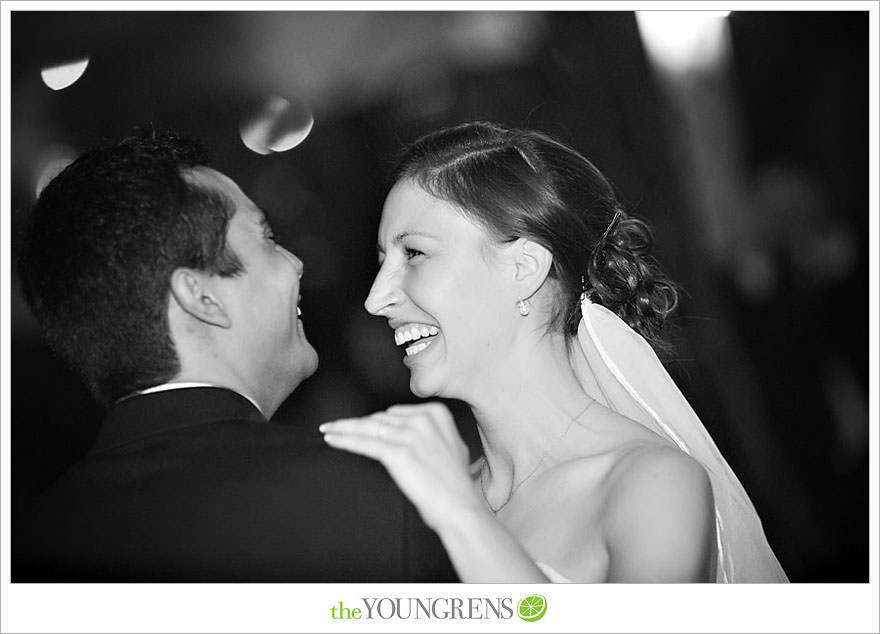 There's just something about father/daughter dances that I love so much.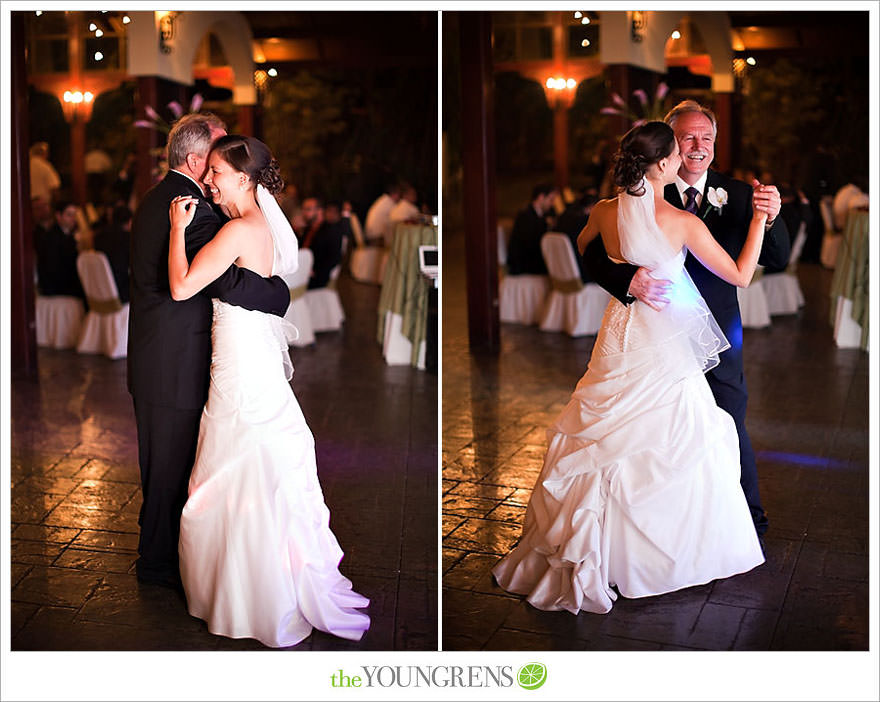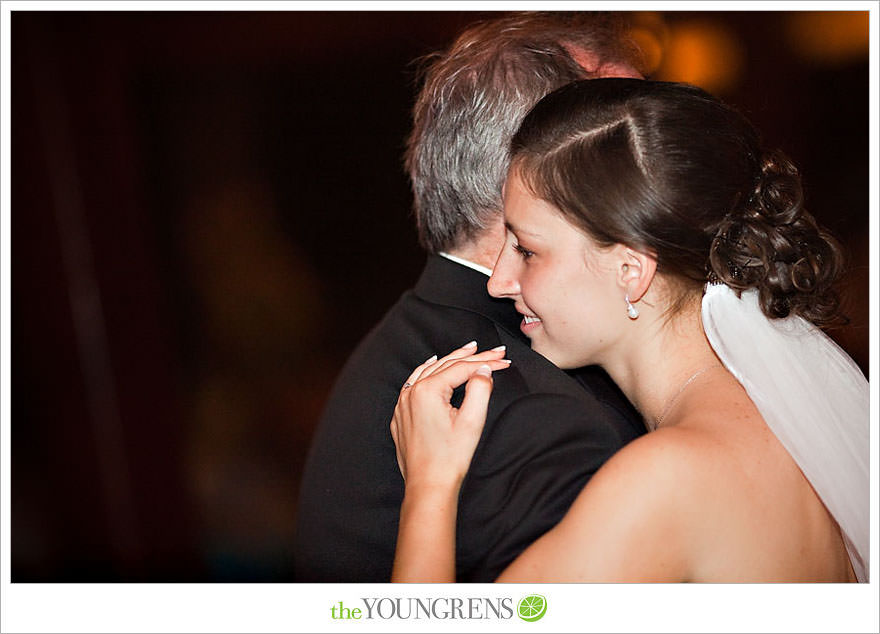 A little toasting from a best friend…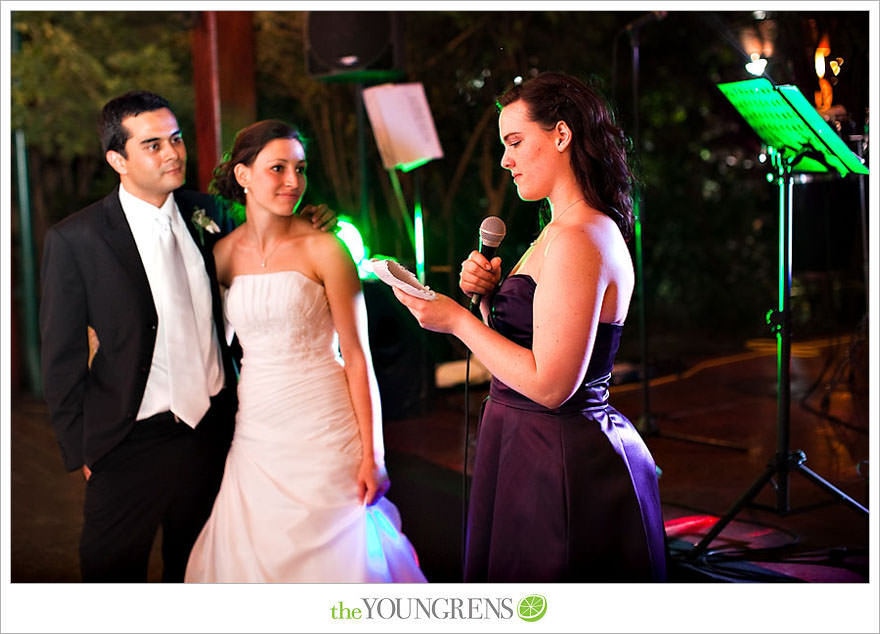 A little cutting of the cakey-cake…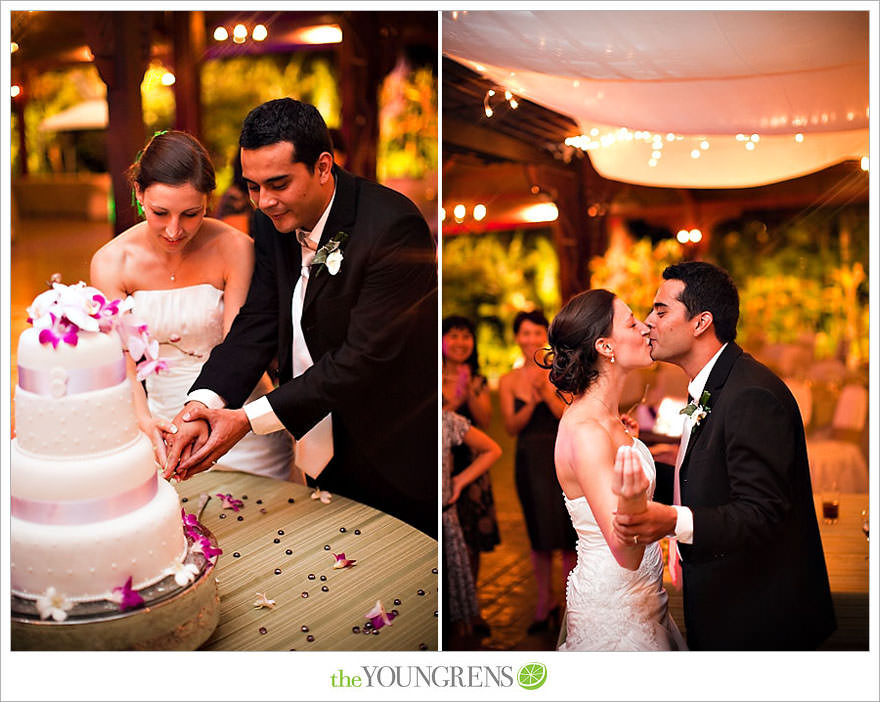 A little dancing of the Salsa dance…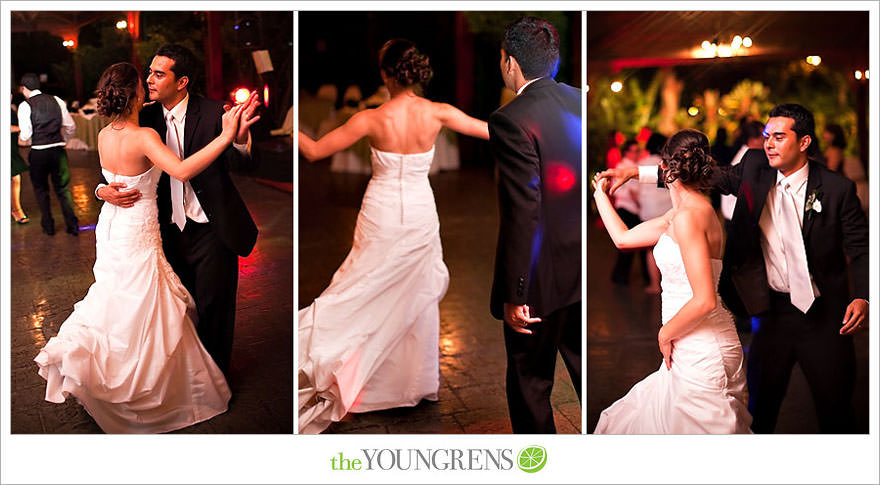 Some tossing of the garter…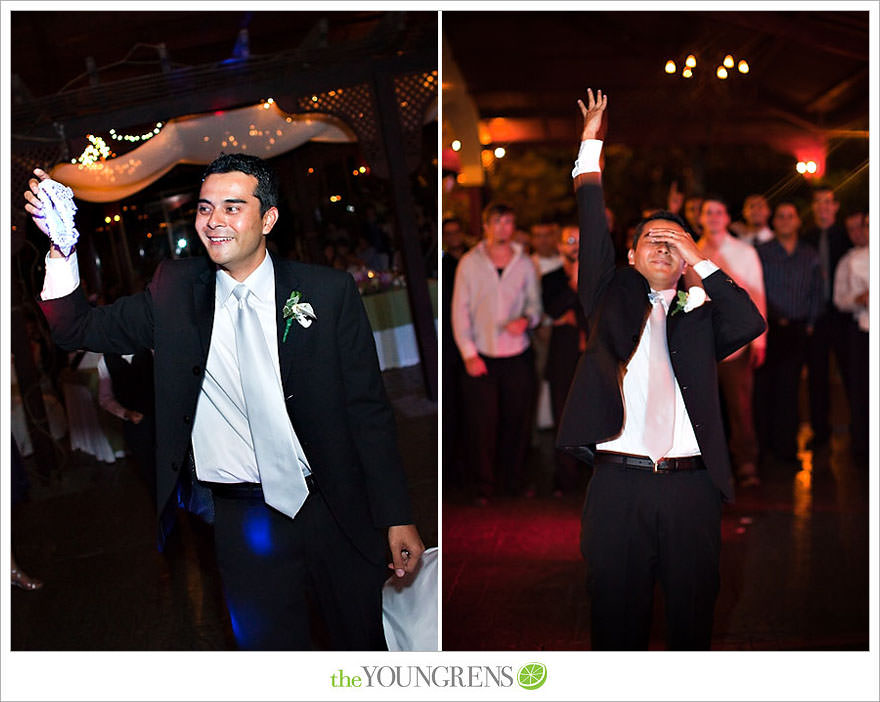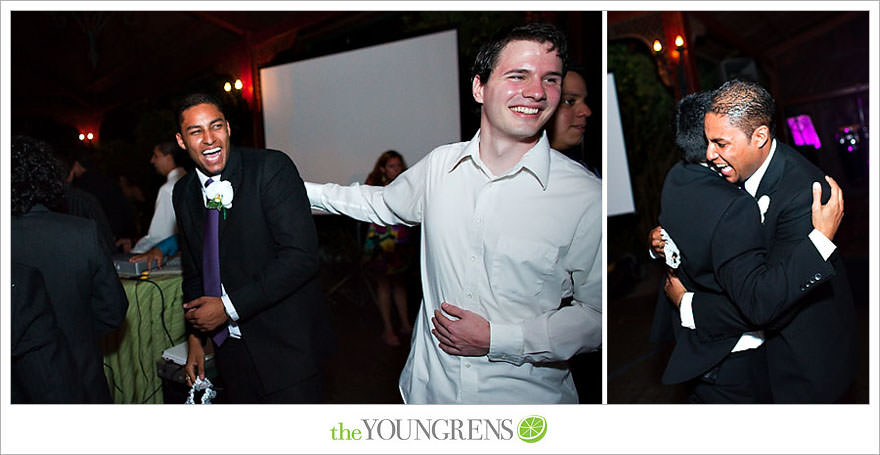 And a whole bunch of awesomeness from the evening's rockin' latin band, Kalhe! These guys kept the dance floor swinging all night! Chuck and Laura LOVE to Salsa dance, so they burned up the dance floor with some sweet salsa moves!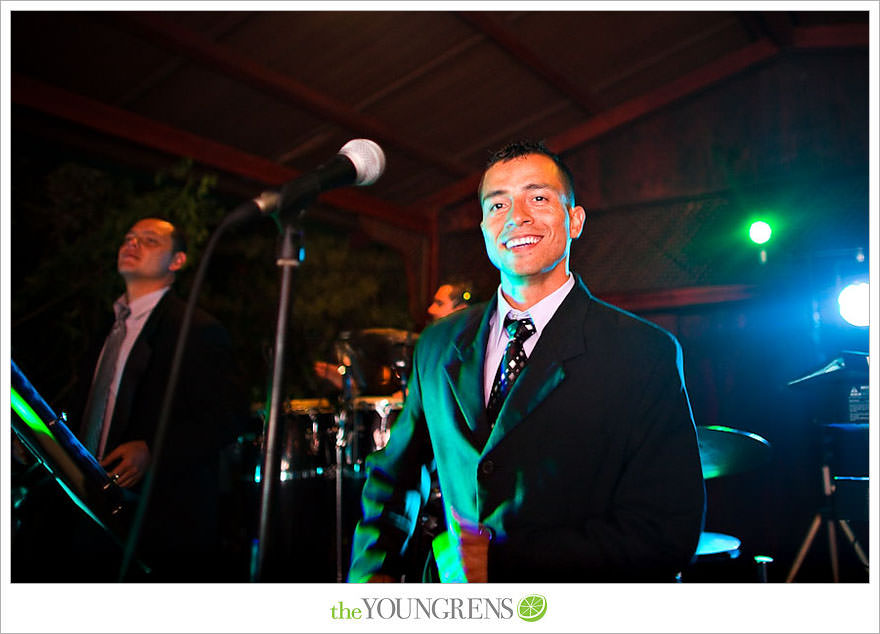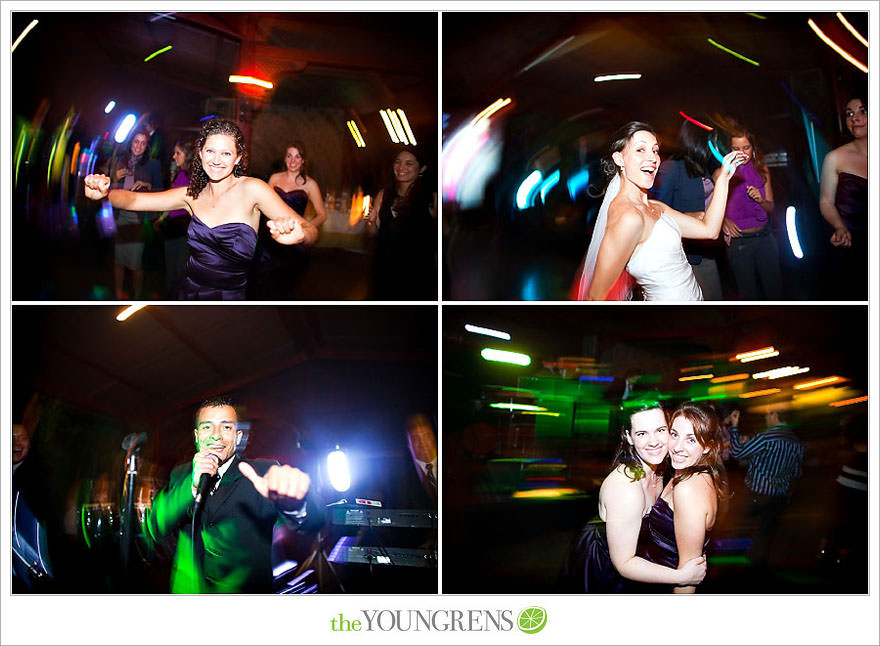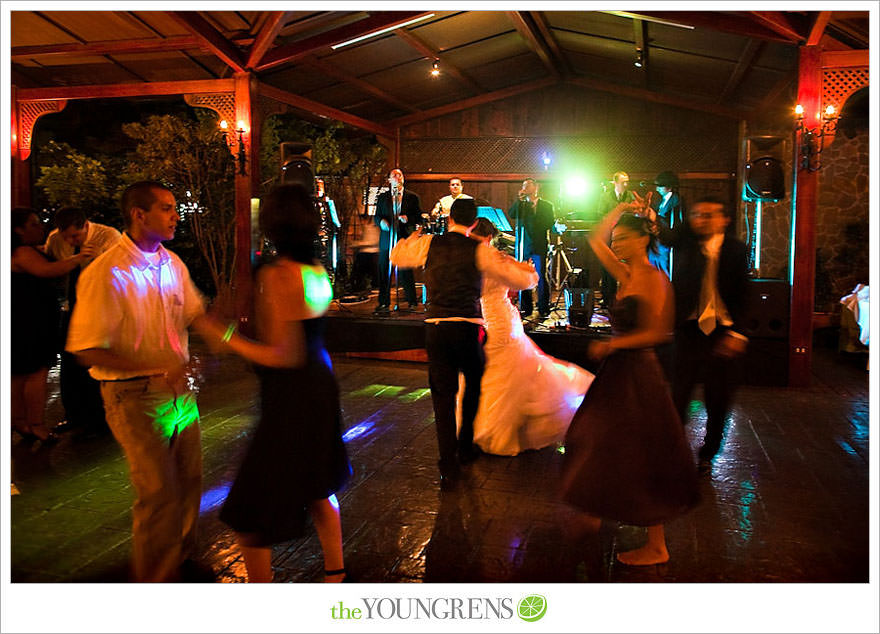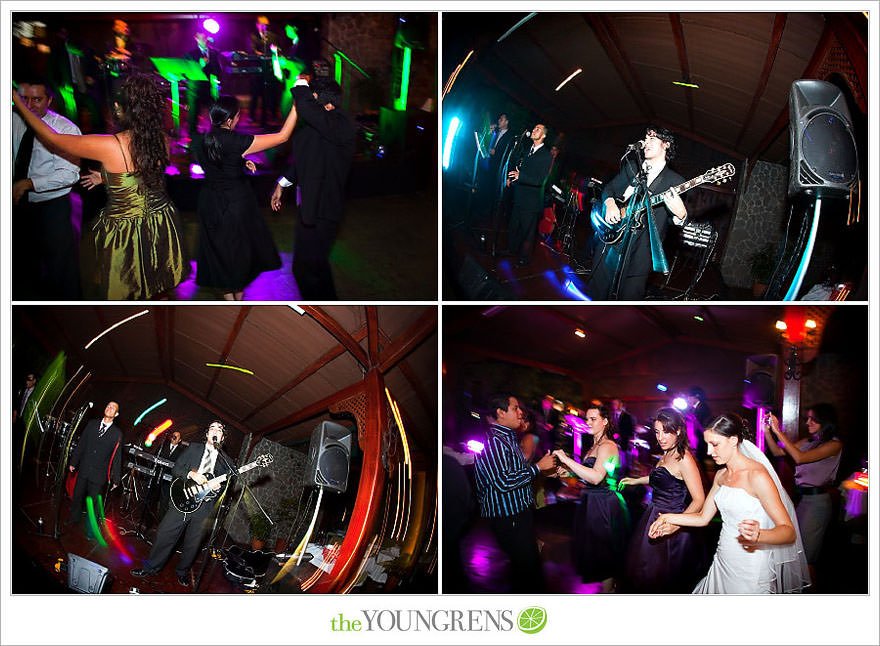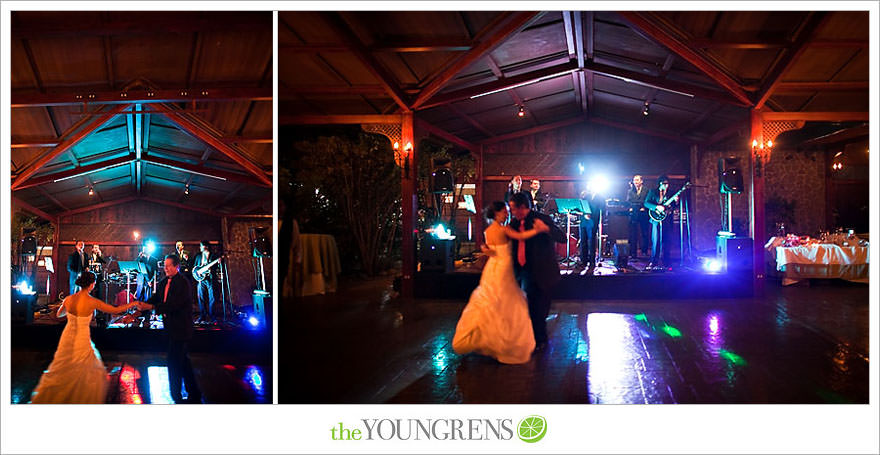 And then Laura and Chuck shut the place down. Once you get these guys moving, they don't stop!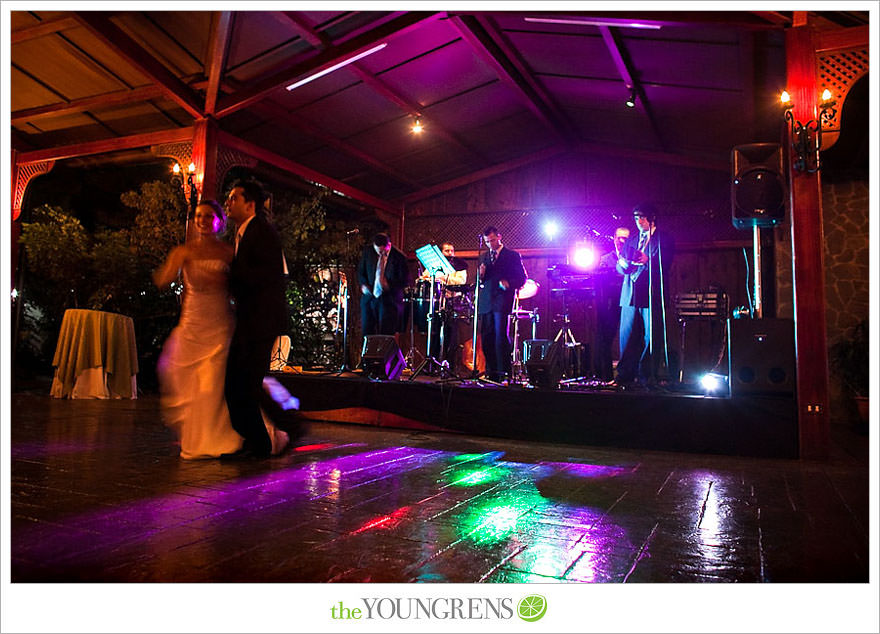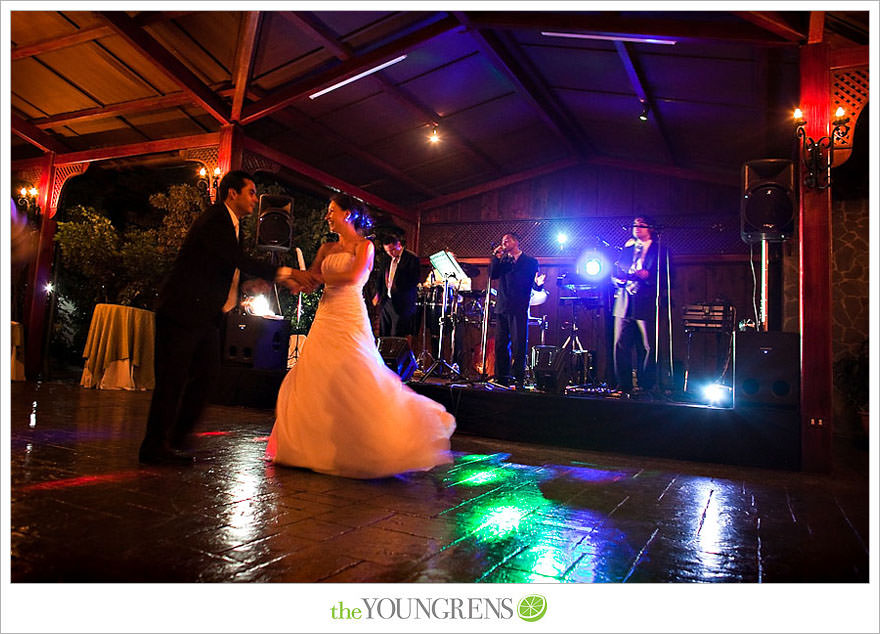 Thanks for stopping by Chuck and Laura's fantastic wedding, but the goodness isn't stopping here. Ho no! We've got their incredible Day After session in the streets of San Jose coming to the bloggy blog tomorrow, and these two seriously channeled some inner rockstar model talent for that shoot! See you then!