Nothing could dampen their day. Marilyn's eyes searched the sky as gray clouds loomed in the distance and talk of rain buzzed around the room, but her face showed something much different than worry. She seemed full, as if her chest had suddenly become too small for the wonderful emotions inside. She had that gorgeous look of joy. And excitement. And nervousness. She wanted to take in every single moment and never let it go, hold it in the palm of her hand forever so that it would never slip by.
James and Marilyn experience life with their hearts on their sleeves and their souls wide open. Nothing could dampen or hold back their intense JOY at finally becoming a Mr. and Mrs. Not even the clouds or the rain drops could distract any of us from their incredible excitement. It was all we could see or feel that day as they fiercely pulled us into the warmth of their deep love.
James and Marilyn absolutely fell head over heels in love with Crestmore Manor, a plantation-style estate venue on the outskirts of Riverside. With it's southern-like charm and huge oak trees, they envisioned a romantic DIY wedding with no detail left behind – and boy did they deliver! Marilyn put in hours upon hours crafting the perfect DIY wedding and the final product was a beauty! Even though a spring rainstorm came through causing them to tent the outdoor ceremony and reception, it was still unbelievably cute, cute, cute! In fact, the classic white tents made everything even cozier! I love that these guys were so chill and ready to go with the flow throughout the entire day – I think they were just so excited about marrying each other, that nothing else mattered!
On to the fabulous day! I fell in love with Marilyn's something blue on her shoes – so cute!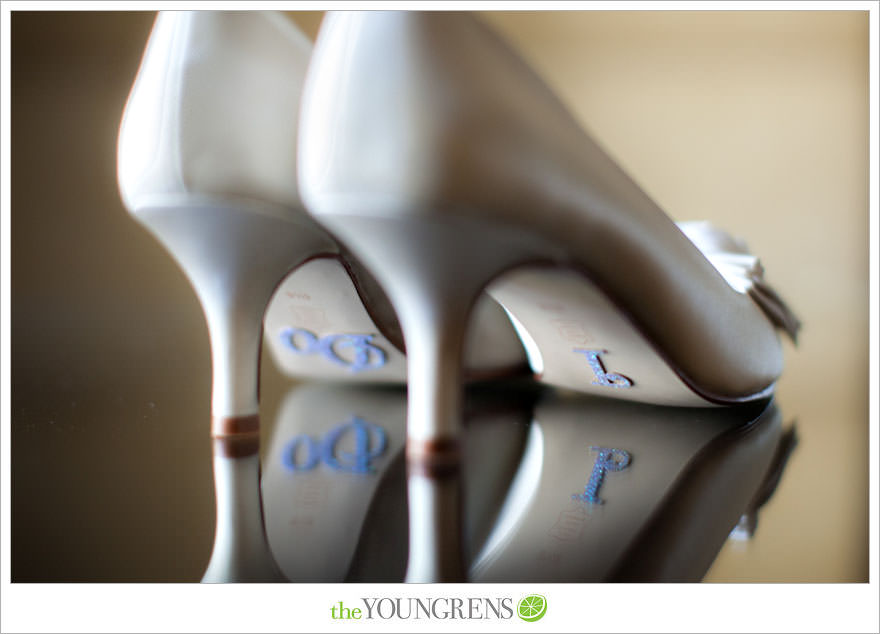 The ring bearer carried an old family bible from the mid-1800s with the rings attached. These kinds of details are always so meaningful!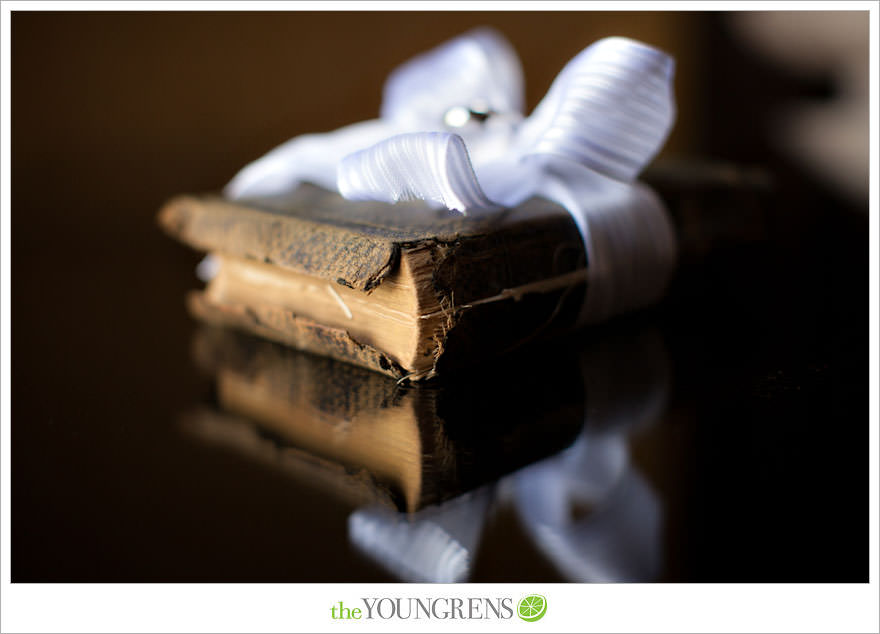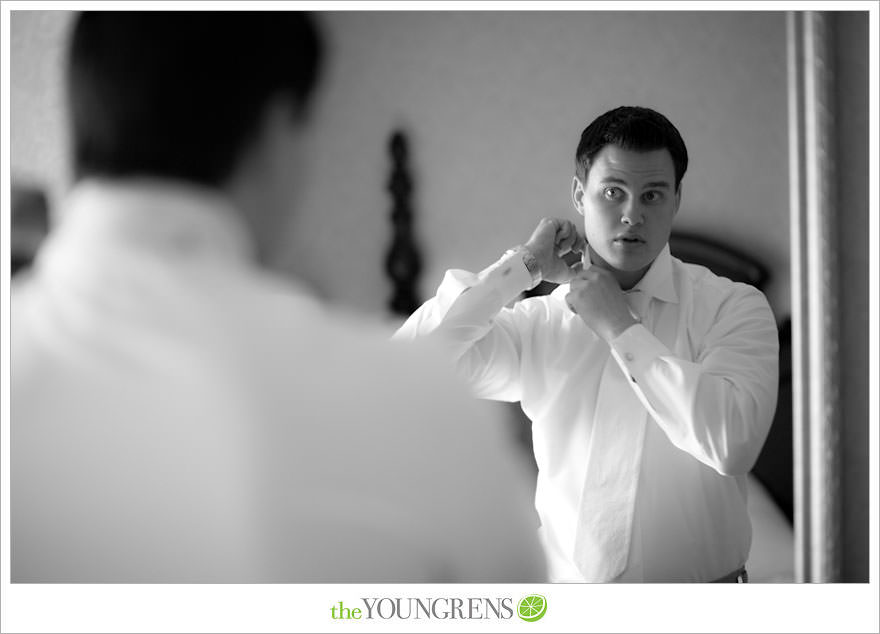 Love, love, love Marilyn's classic Mori Lee dress. The detailed belt was the perfect final touch.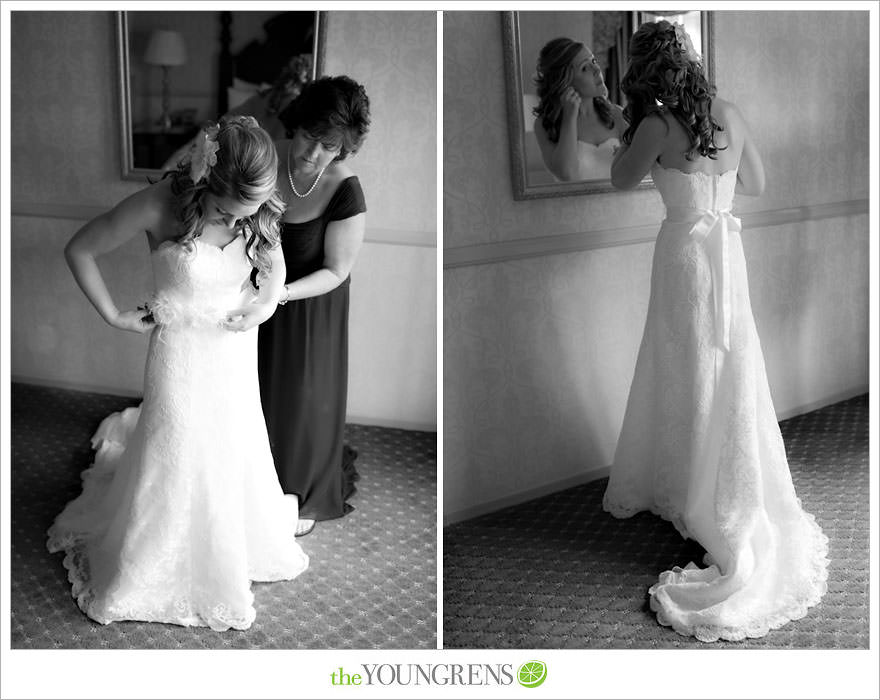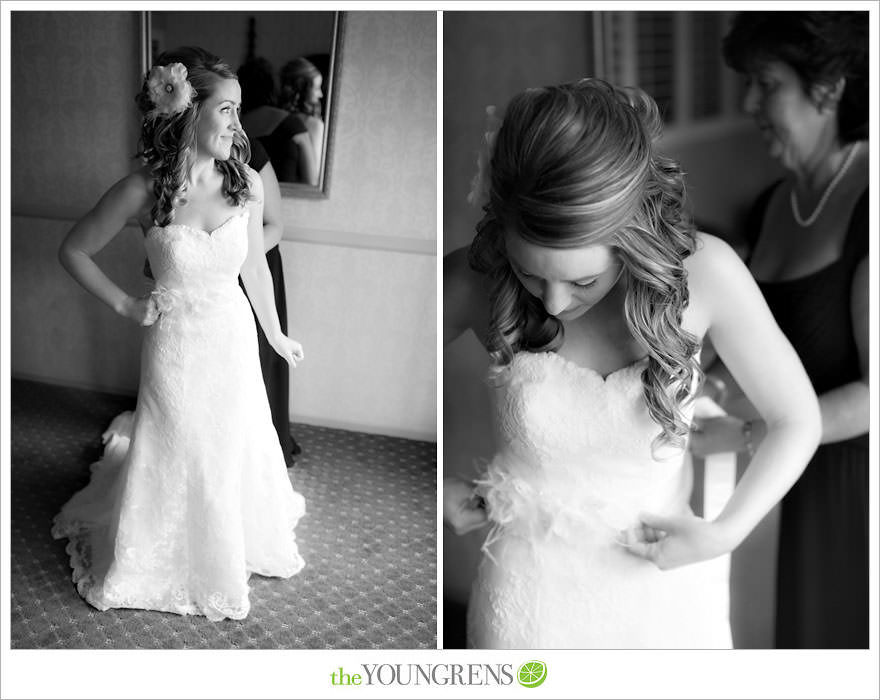 Marilyn's mom surprised her by embroidering her wedding date on the inside of the dress. So cool!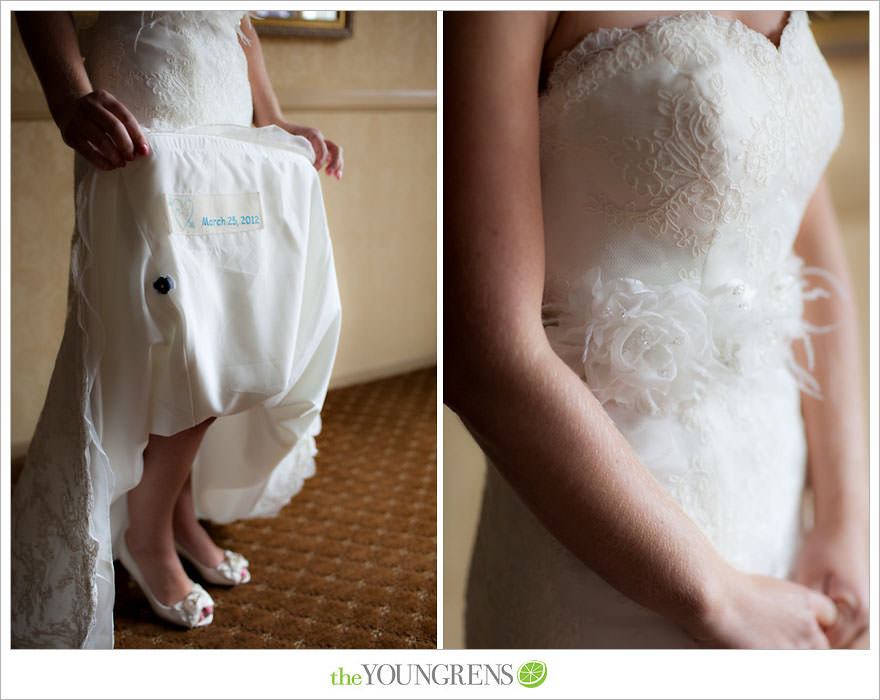 The girls stopped to FaceTime with a best friend from across the world that couldn't make it to the wedding. A family bible, a surprise gift from mom, and moments with a best friend – aren't you totally falling in love with Marilyn right now?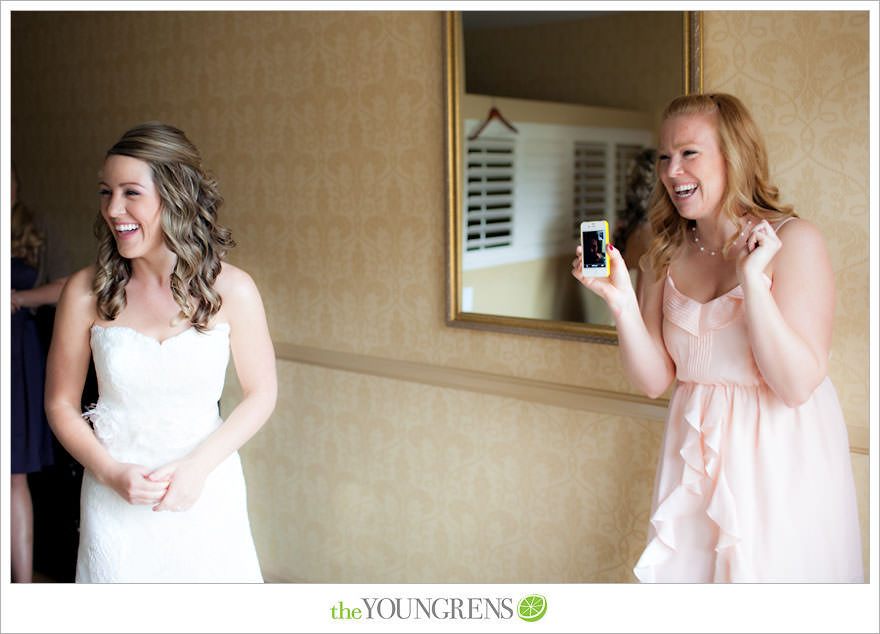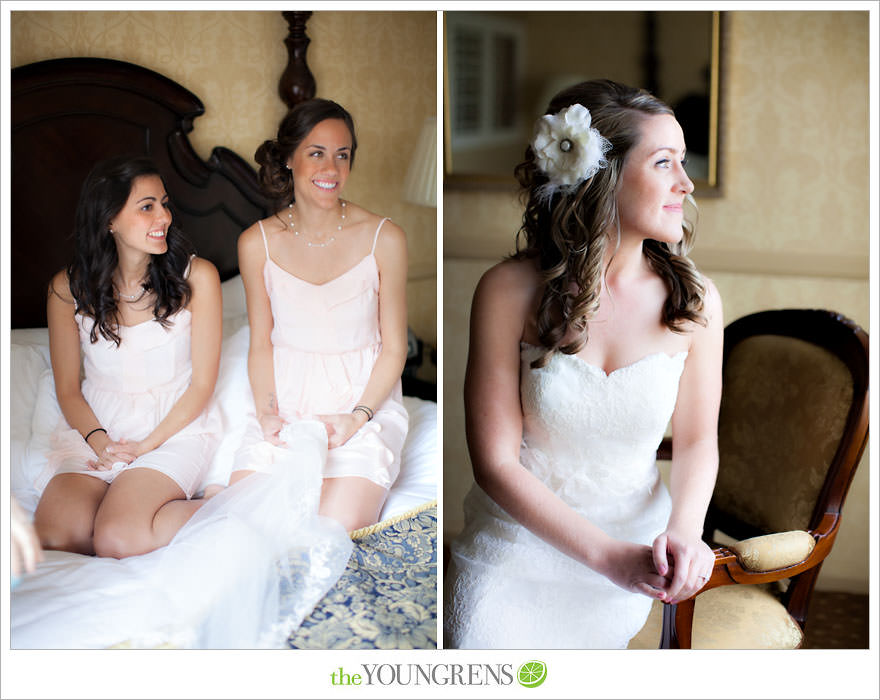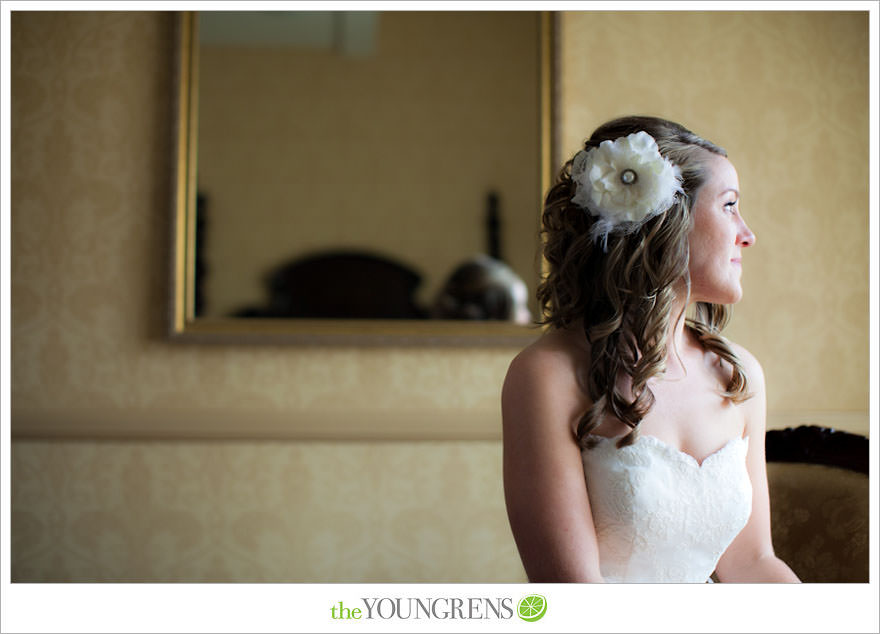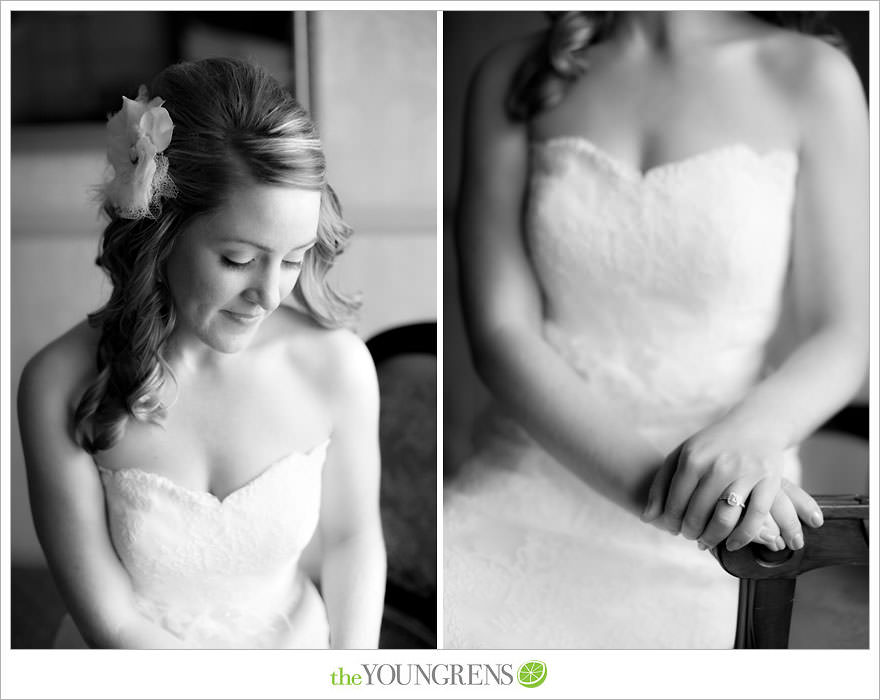 As we sat for a few moments to take pictures, Marilyn started thinking about James and she just couldn't hold back the joyful tears! She was SO EXCITED to see him! It's girls like this that totally melt your heart.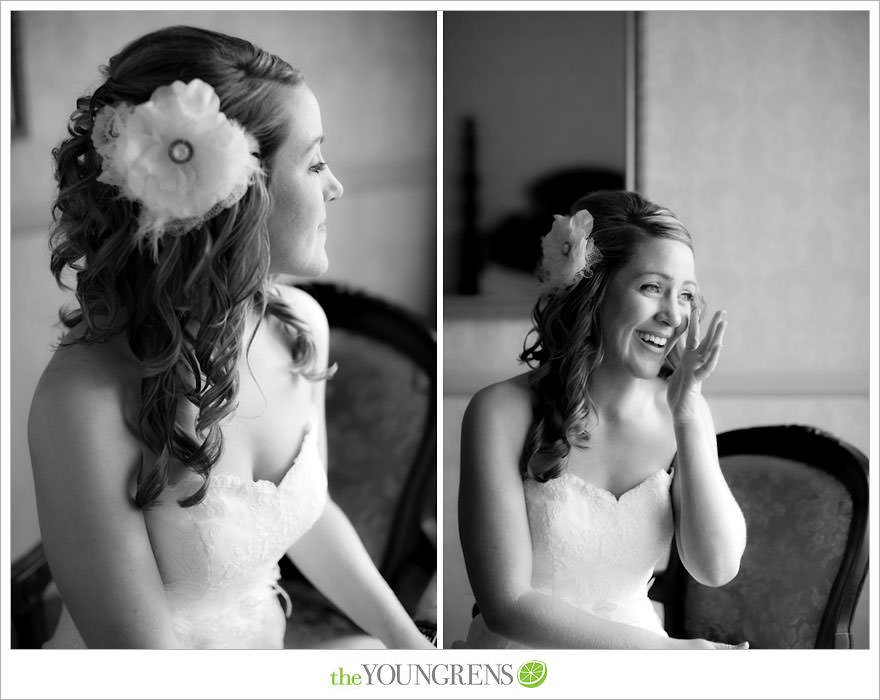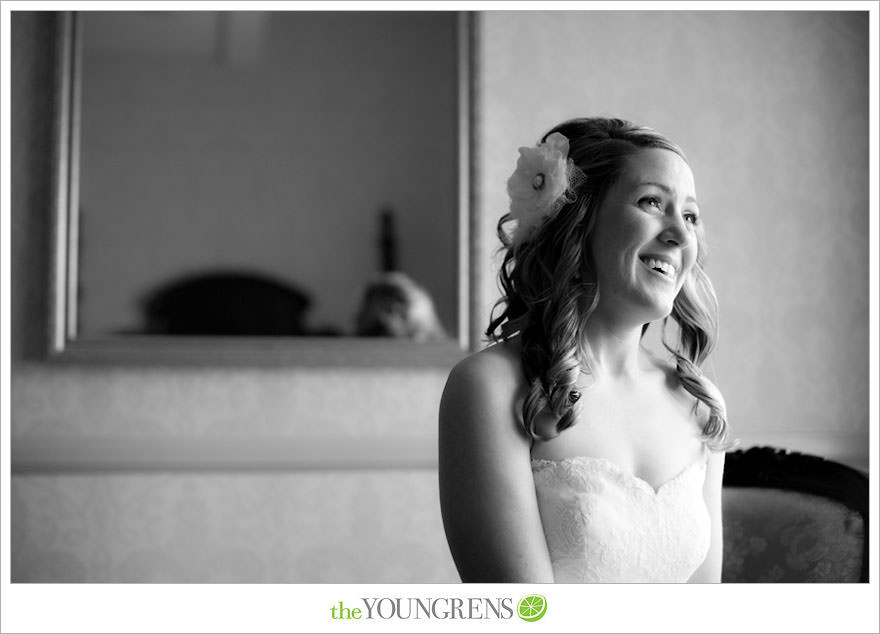 James and Marilyn were both super emotional to see each other and their first look was incredibly powerful. Get your tissues ready folks!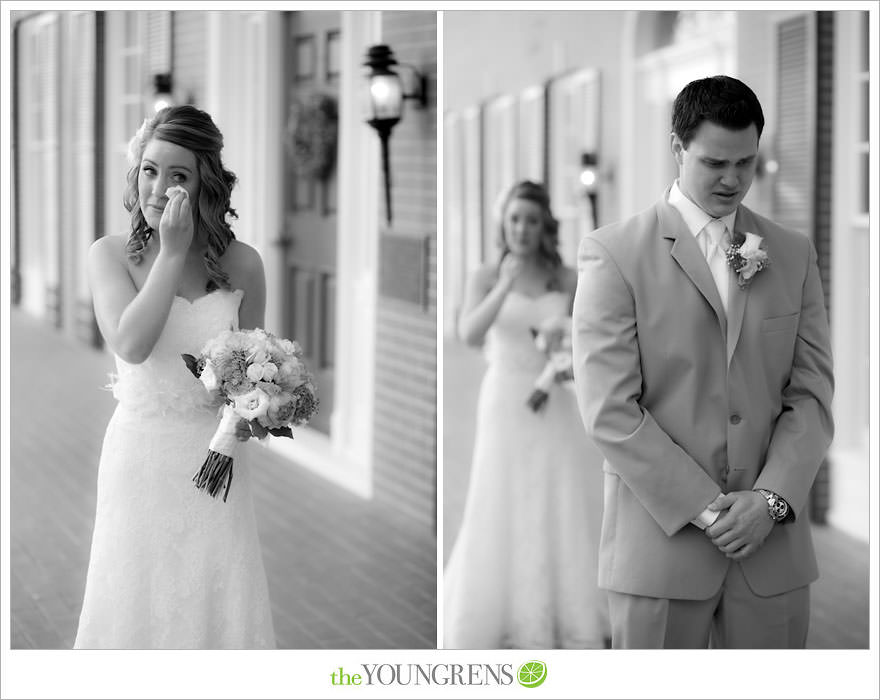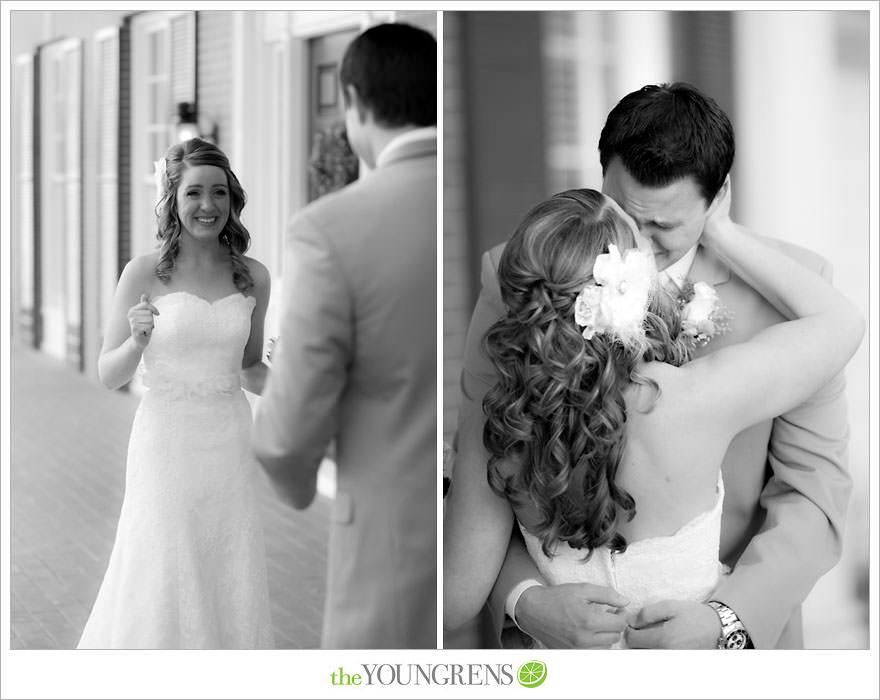 Awww! Some of my favorites!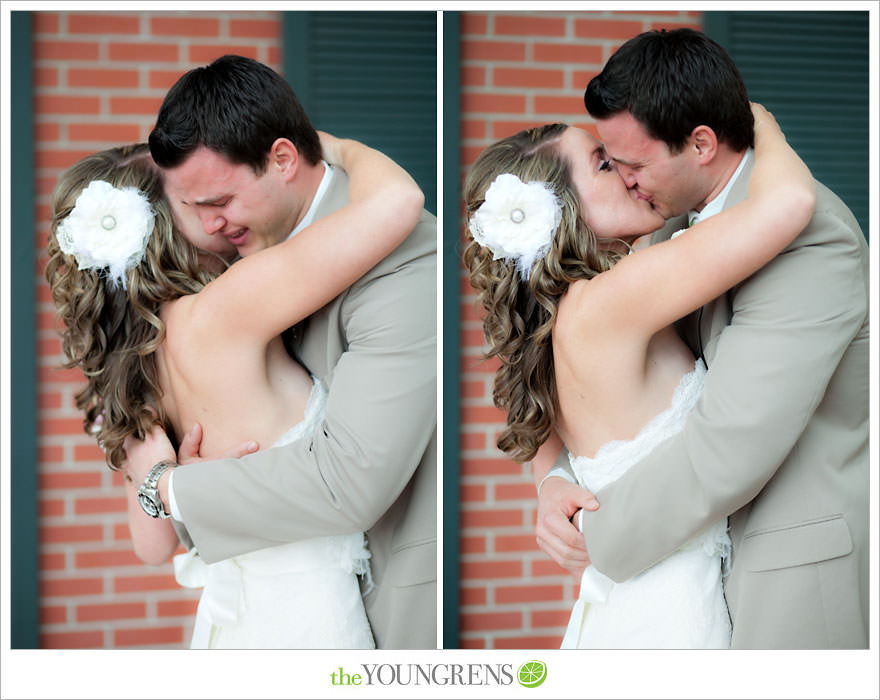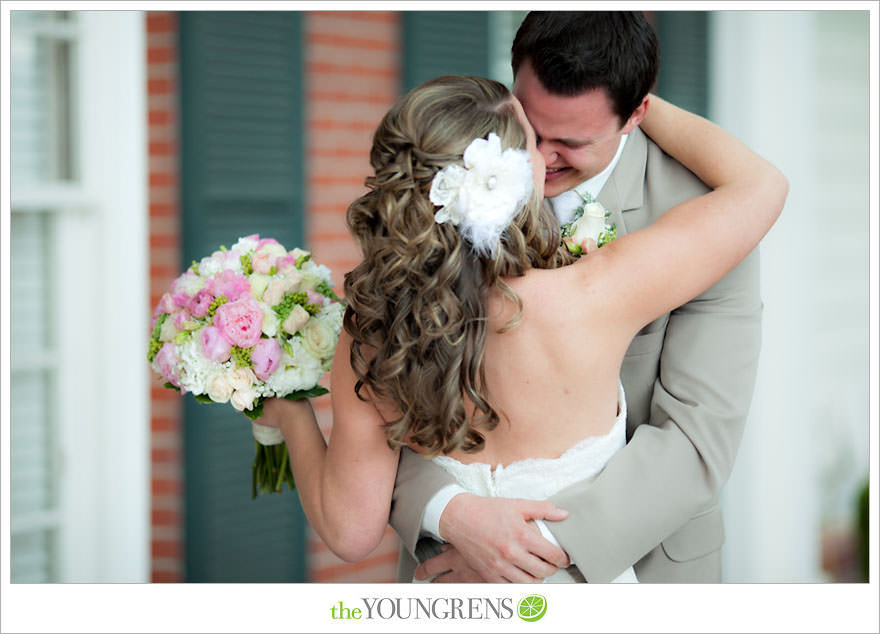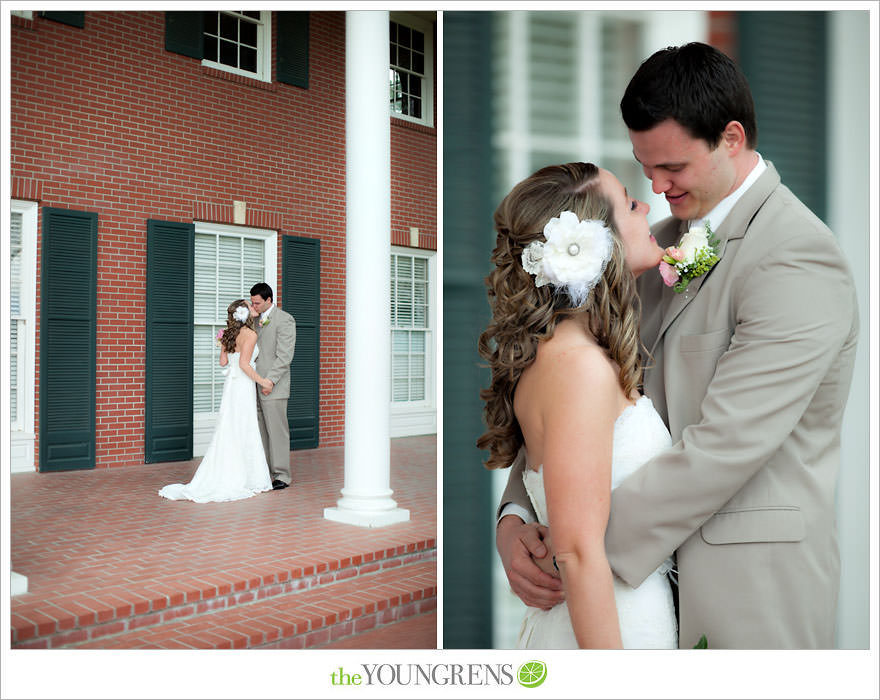 So handsome!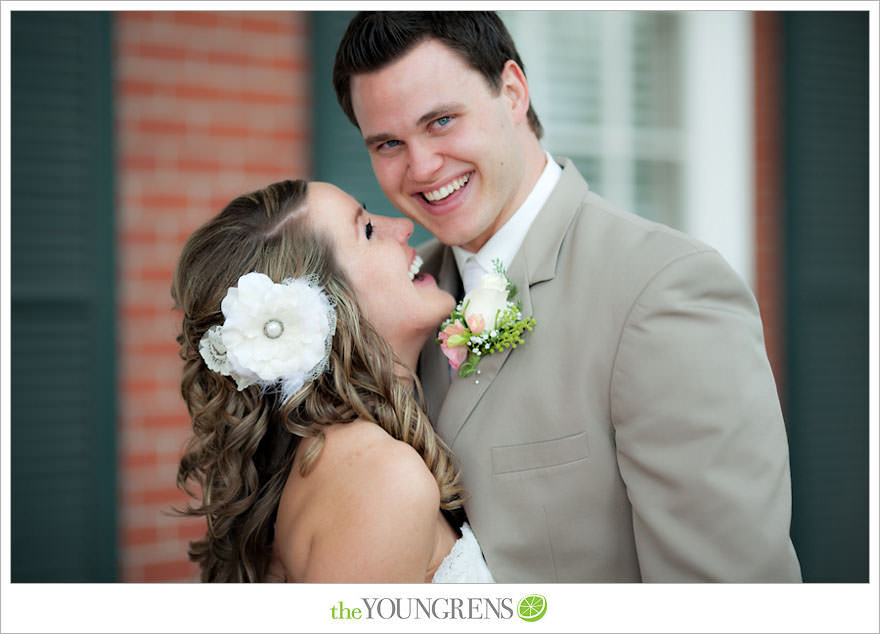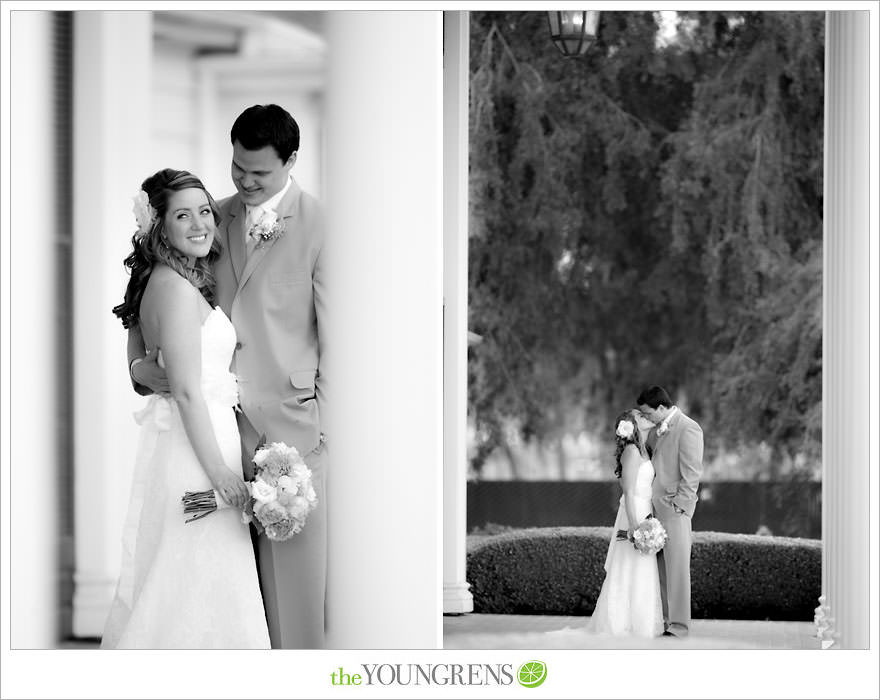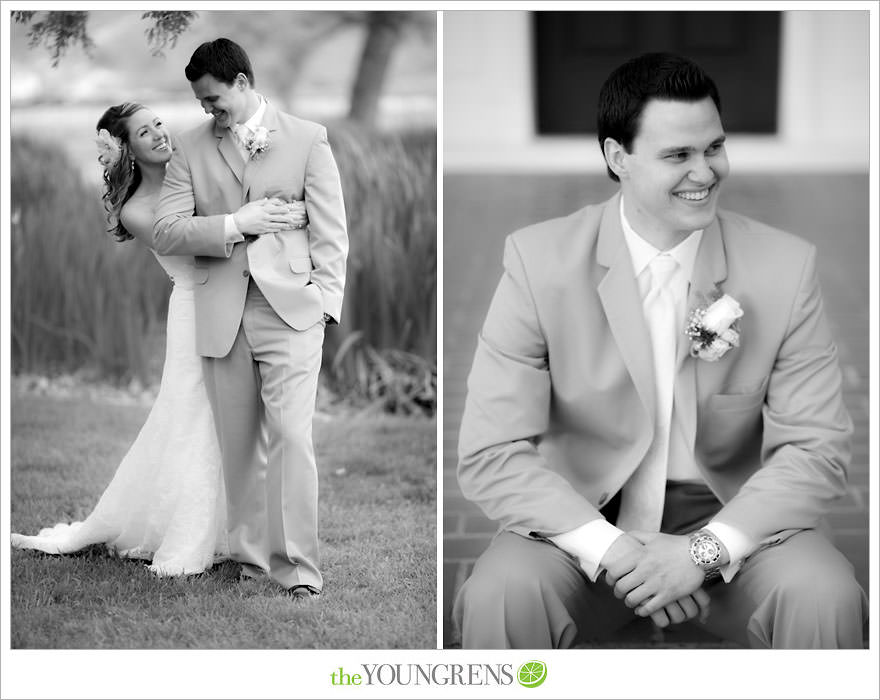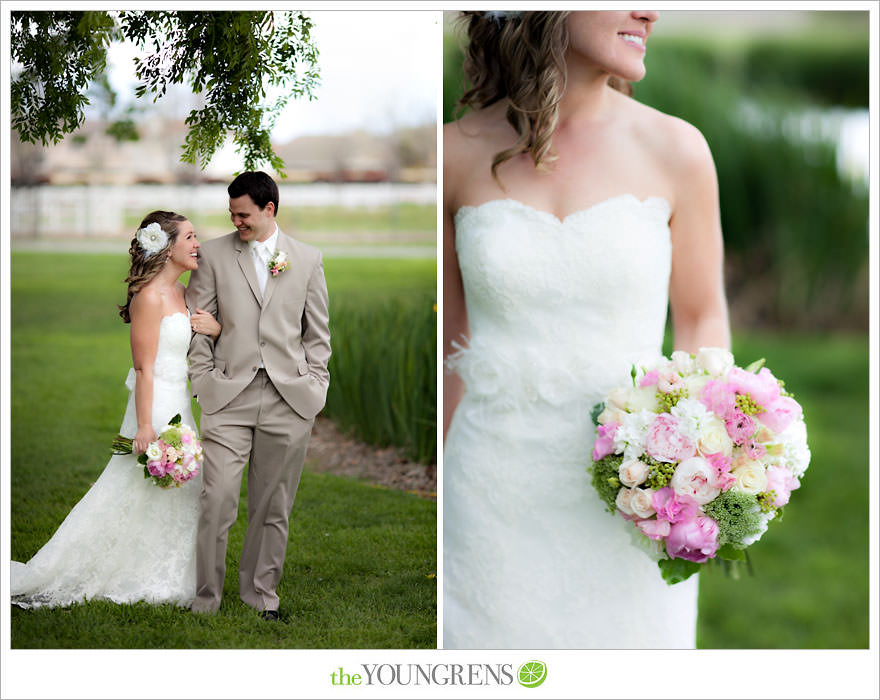 The trees around Crestmore Manor were so beautiful and romantic. The perfect backdrop for the perfect day!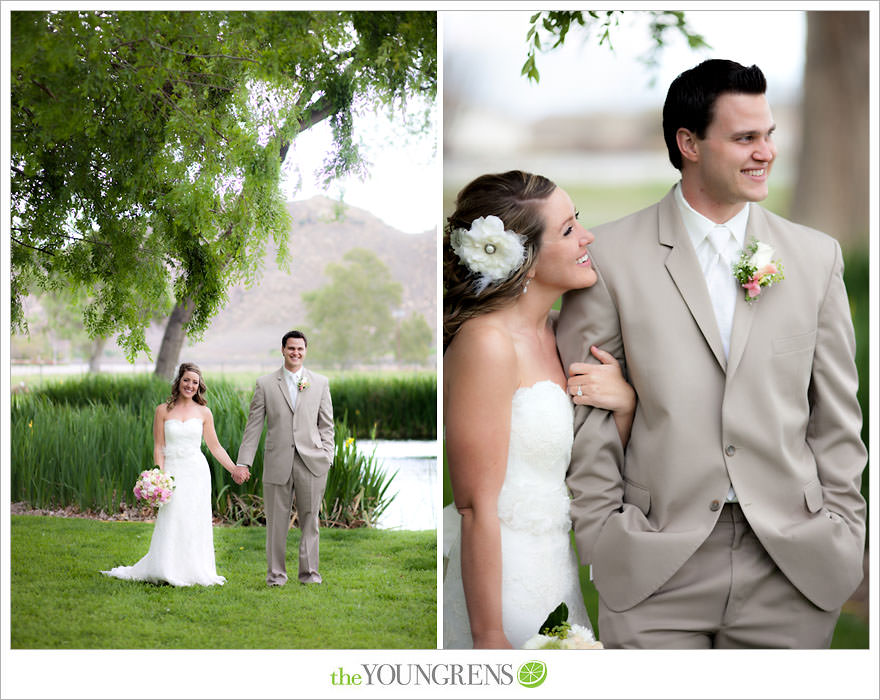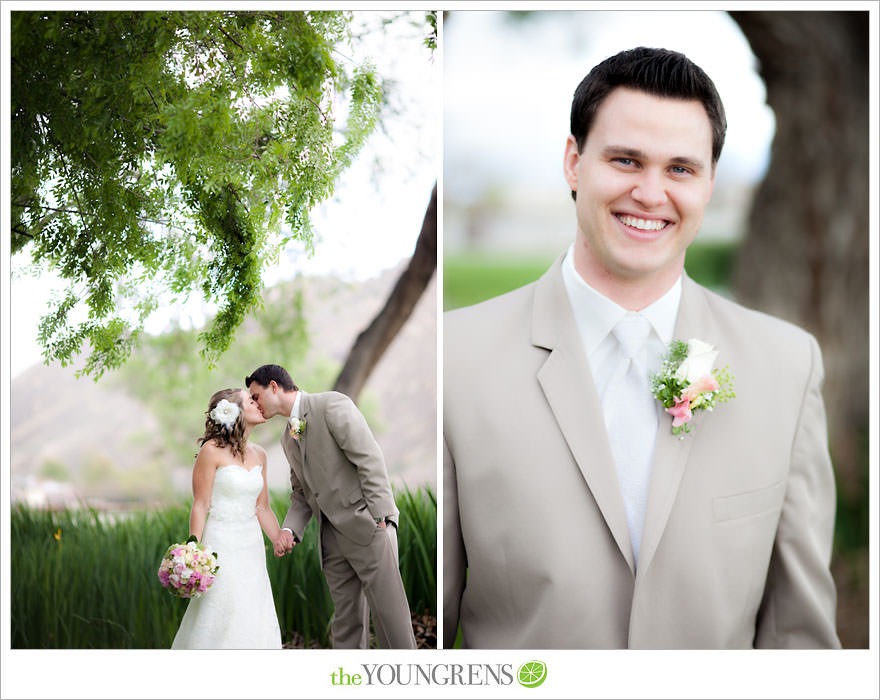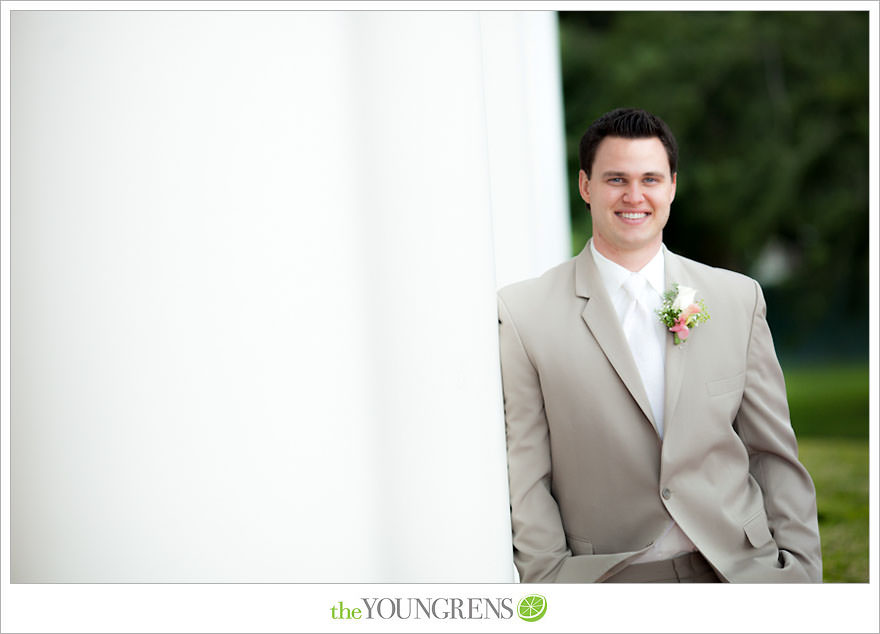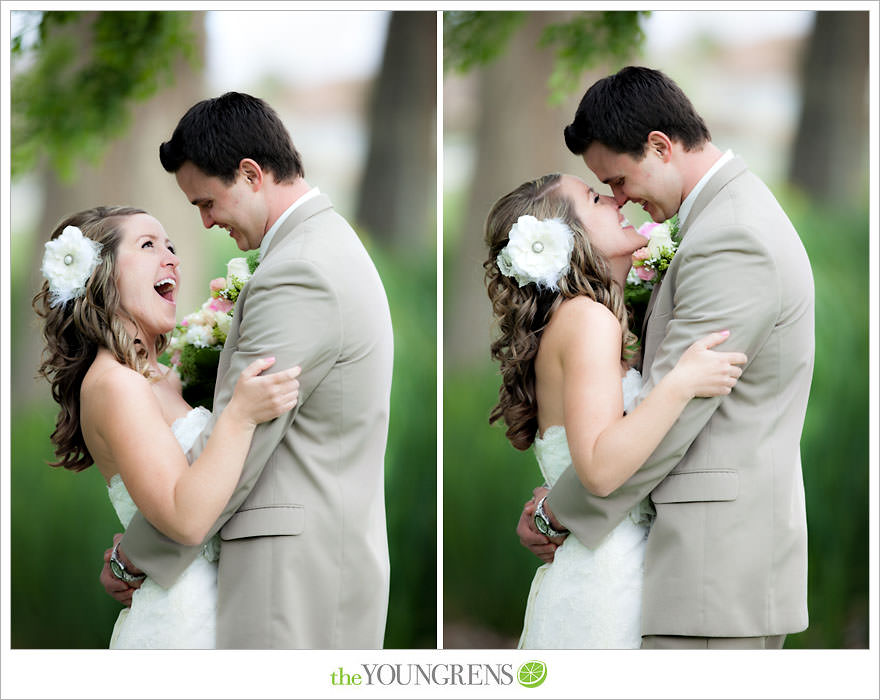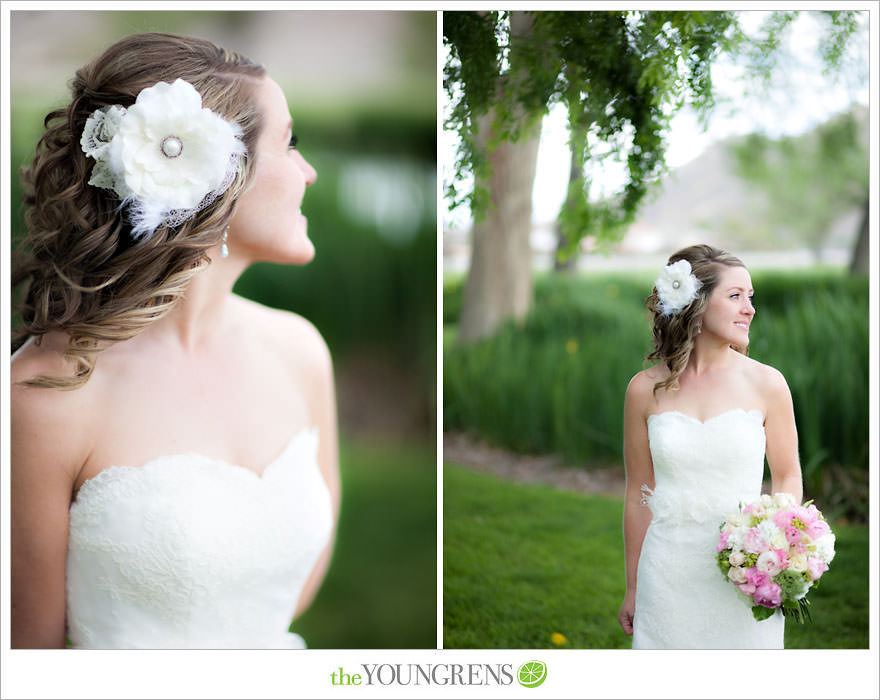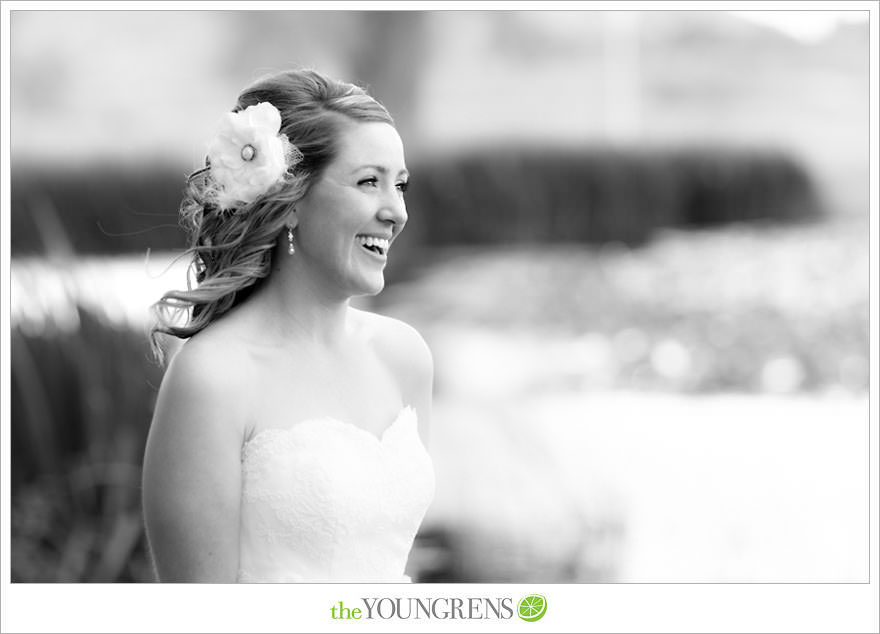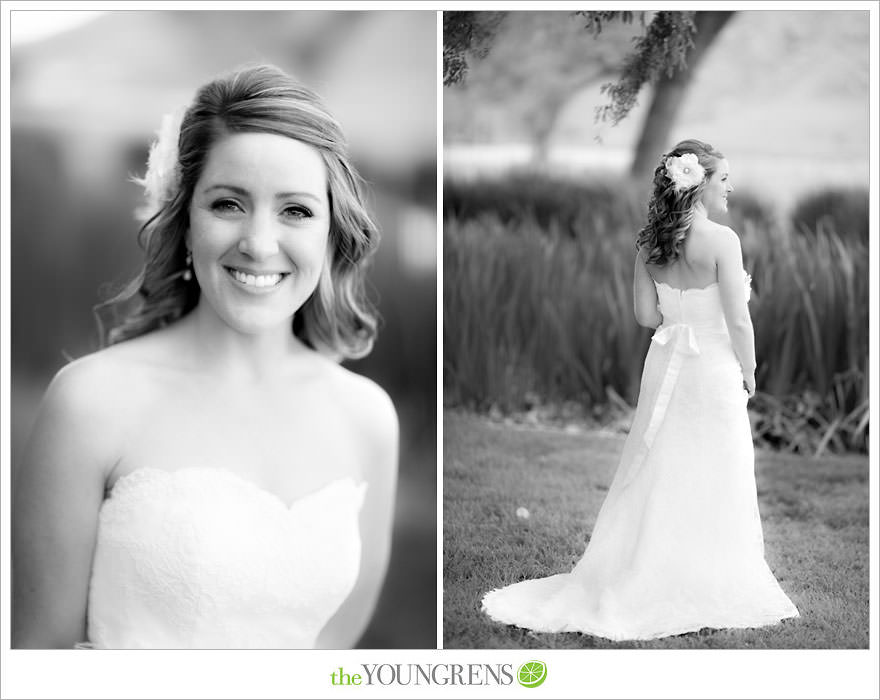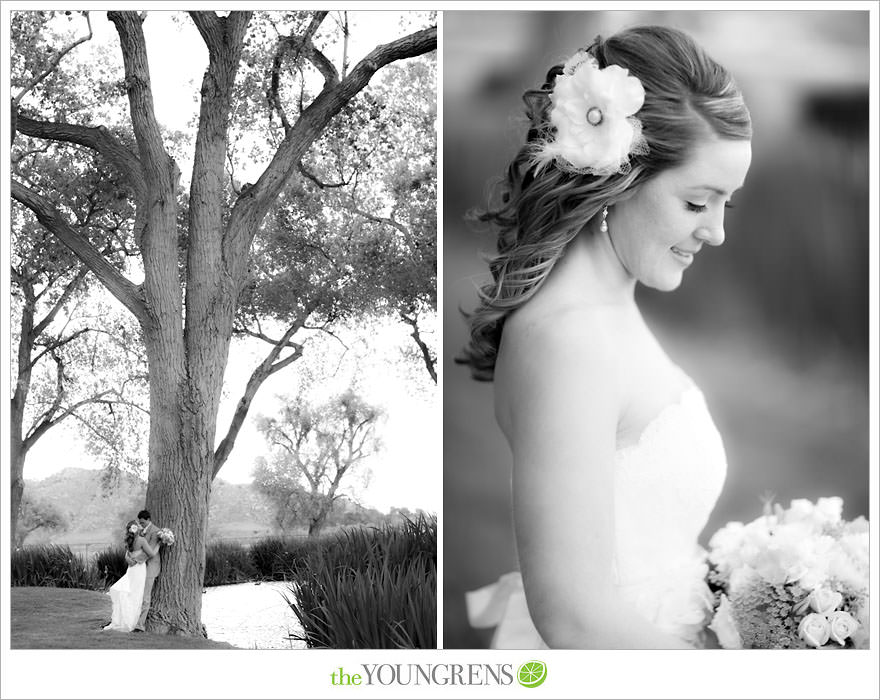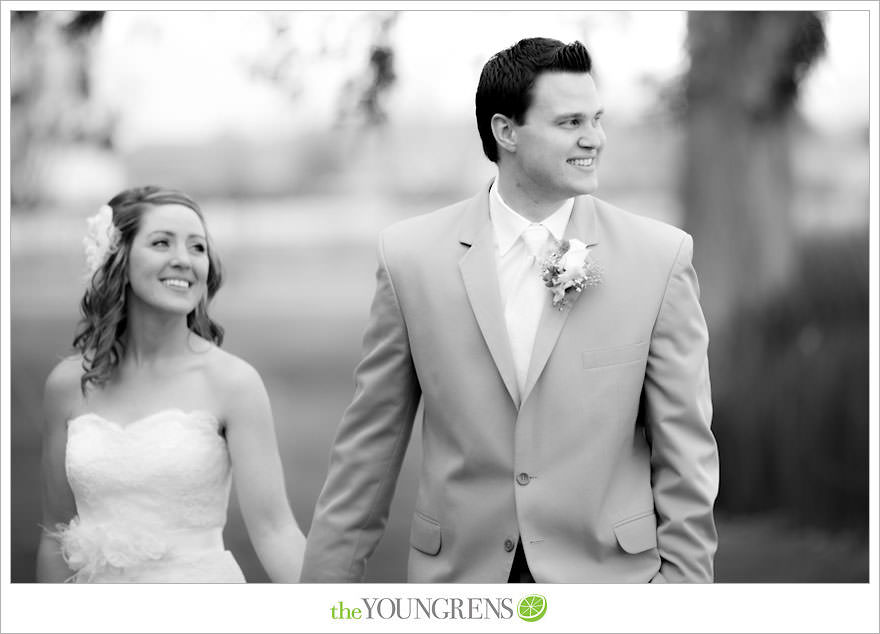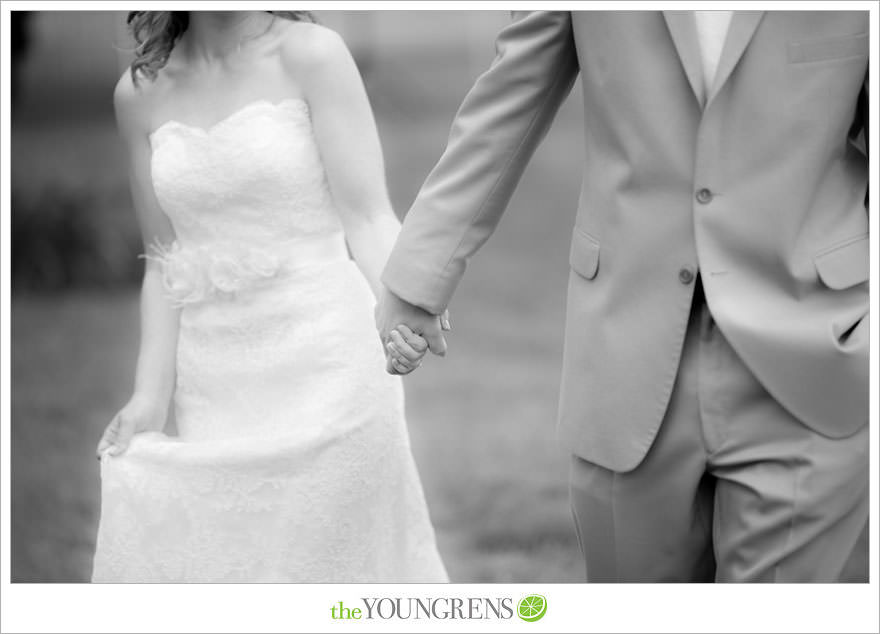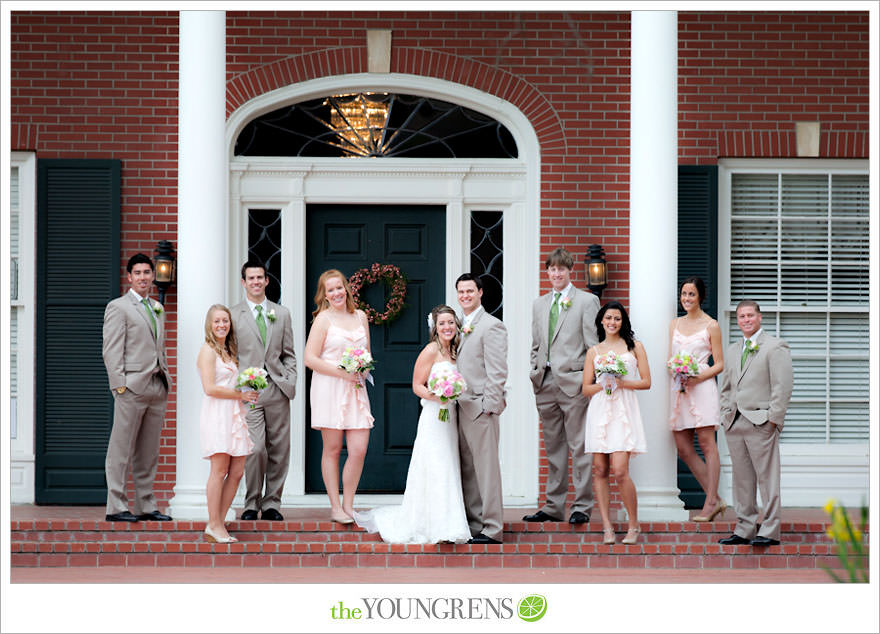 The bridal party looked so cute in their summer dresses from Bloomingdale's and patterned ties.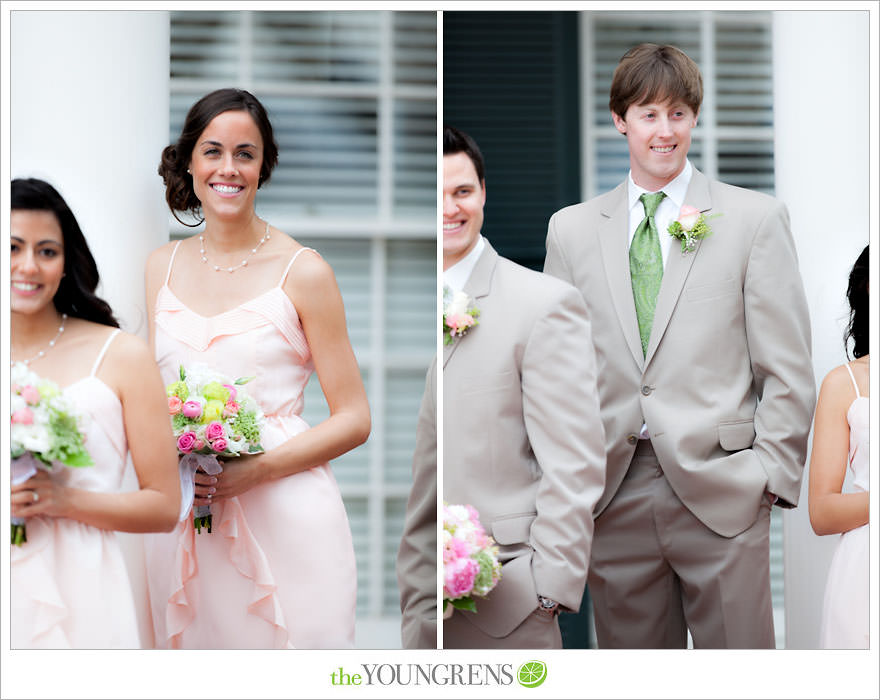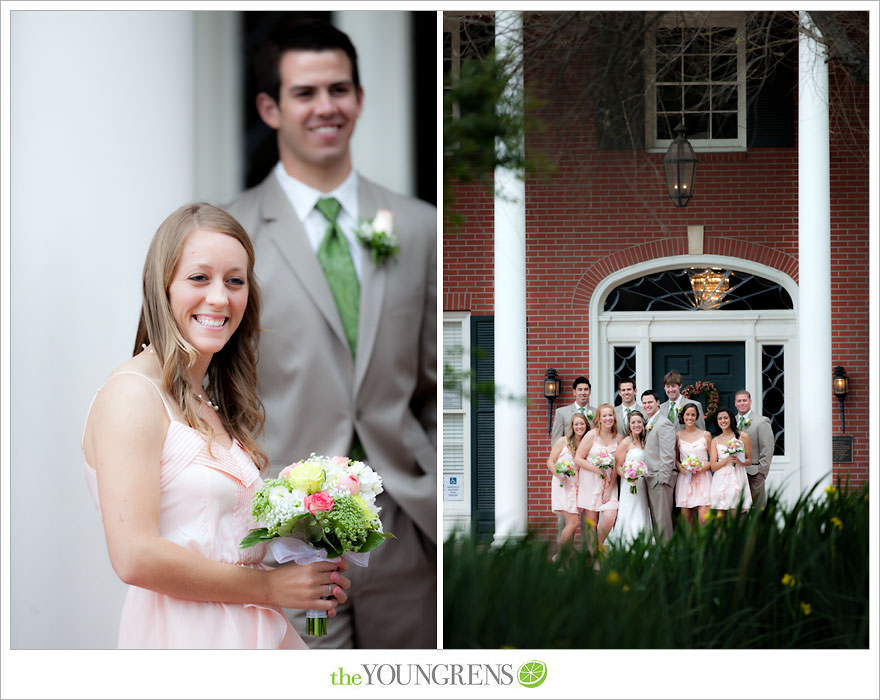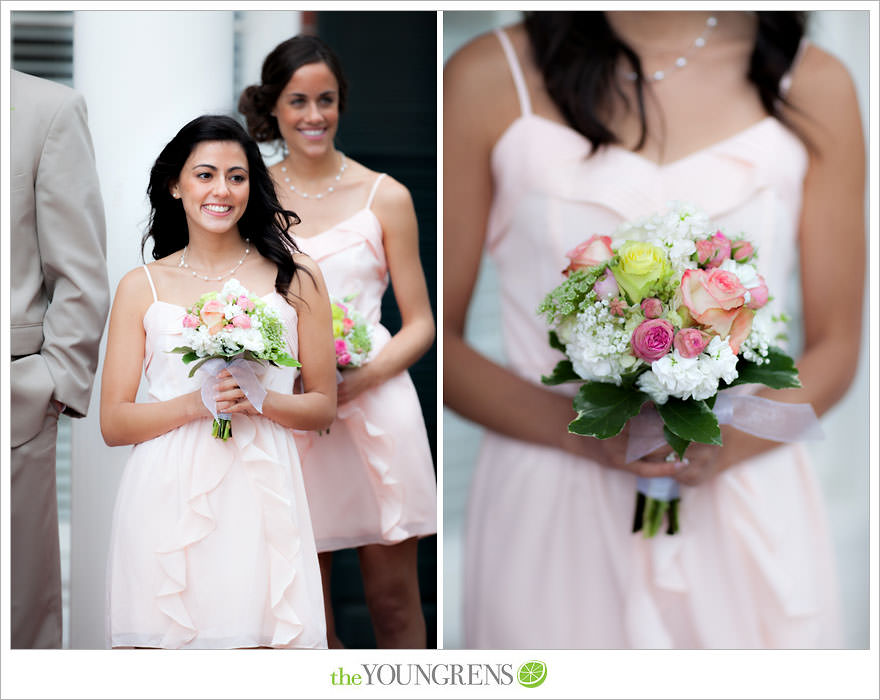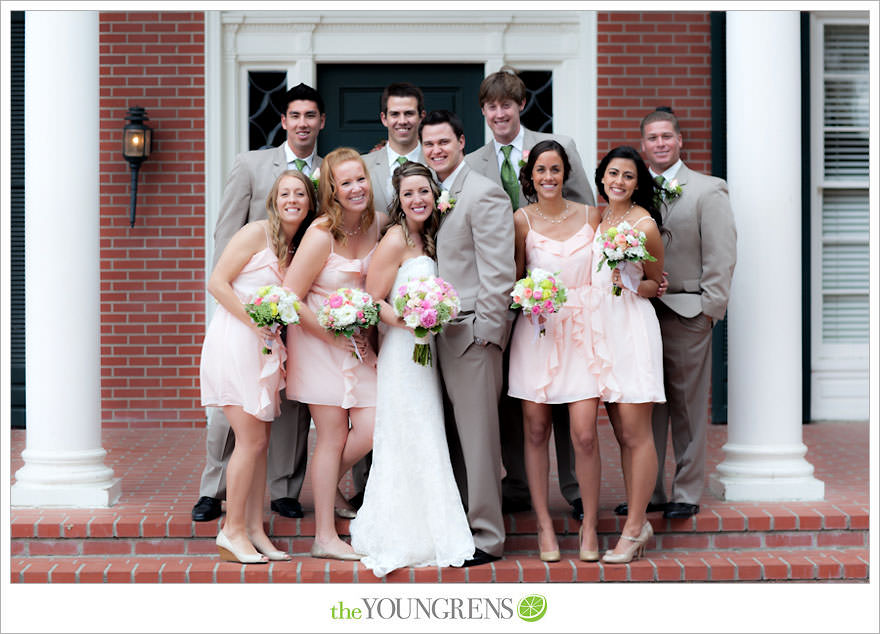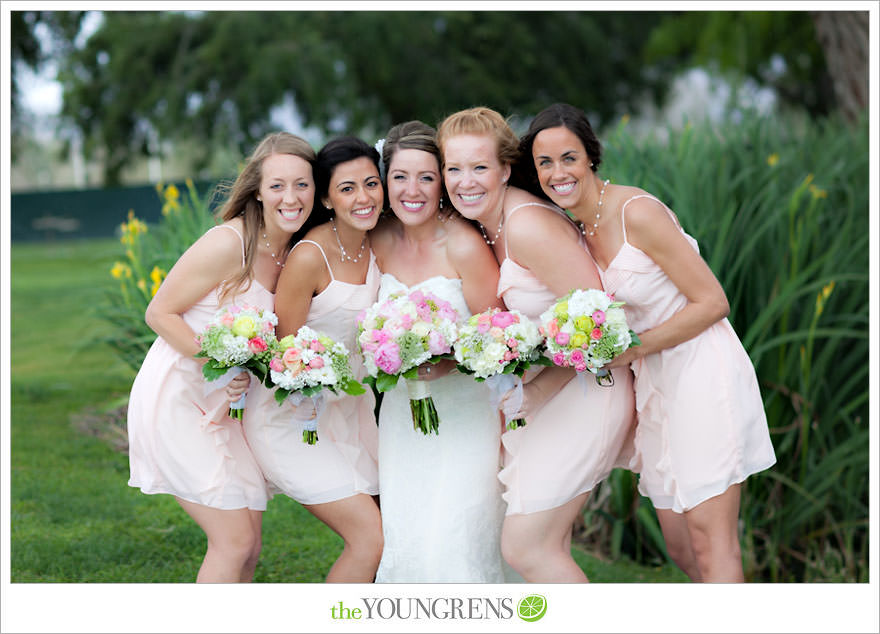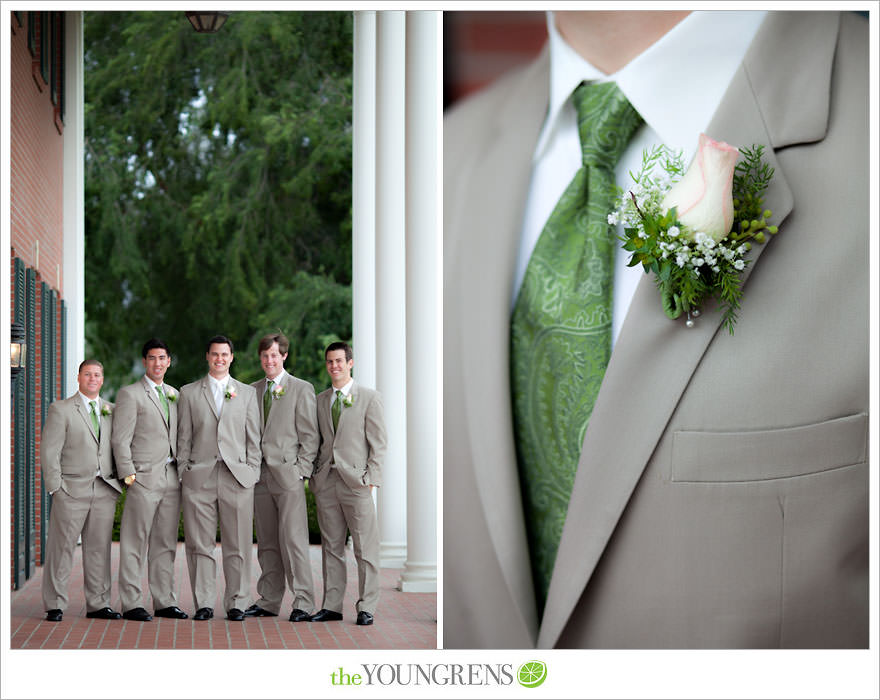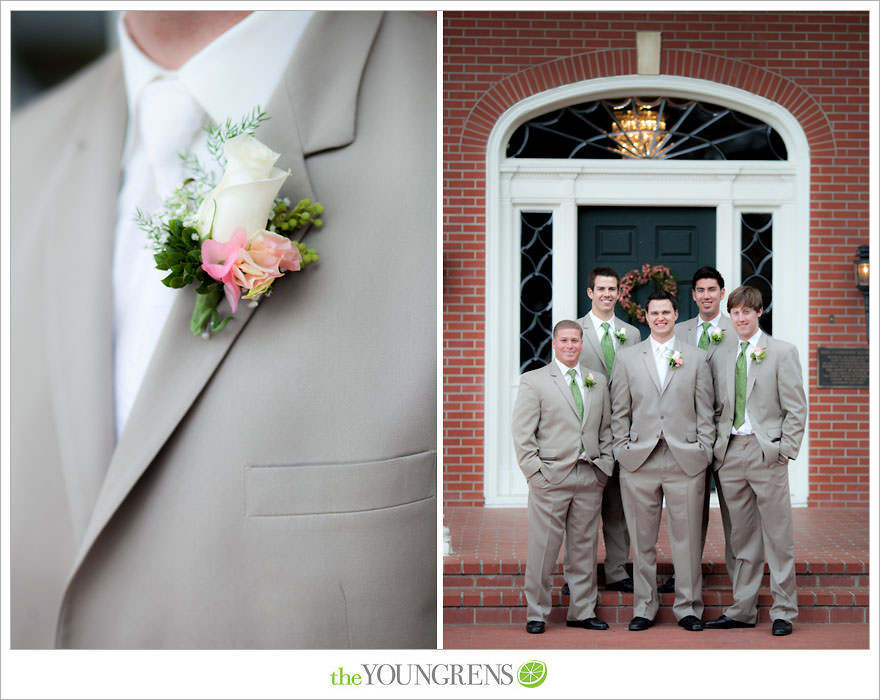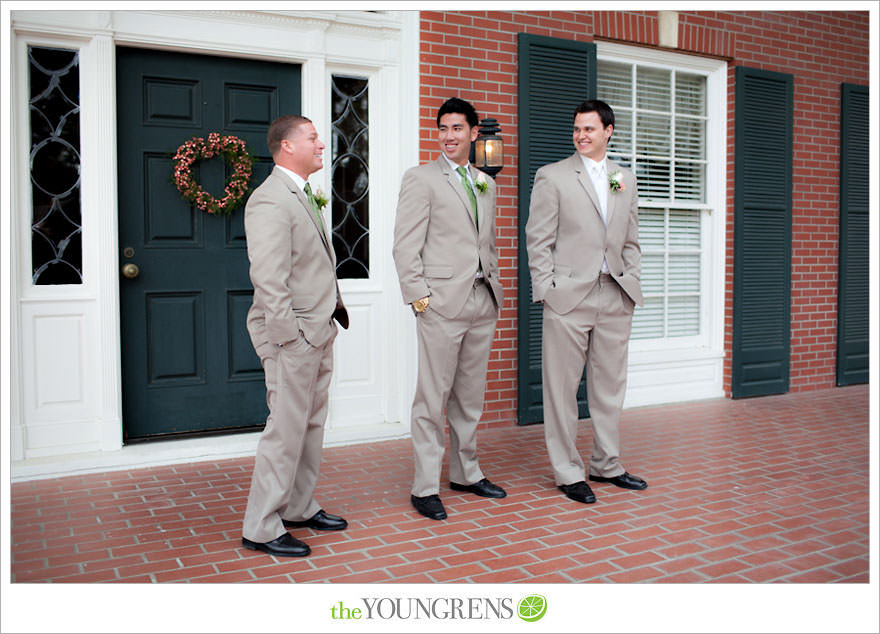 The ceremony was nothing but pure joy and smiles.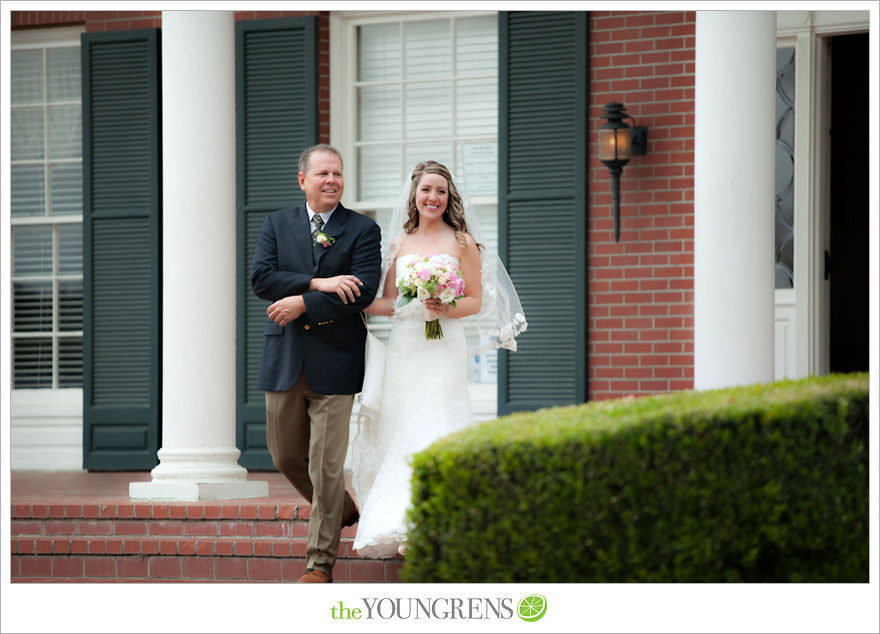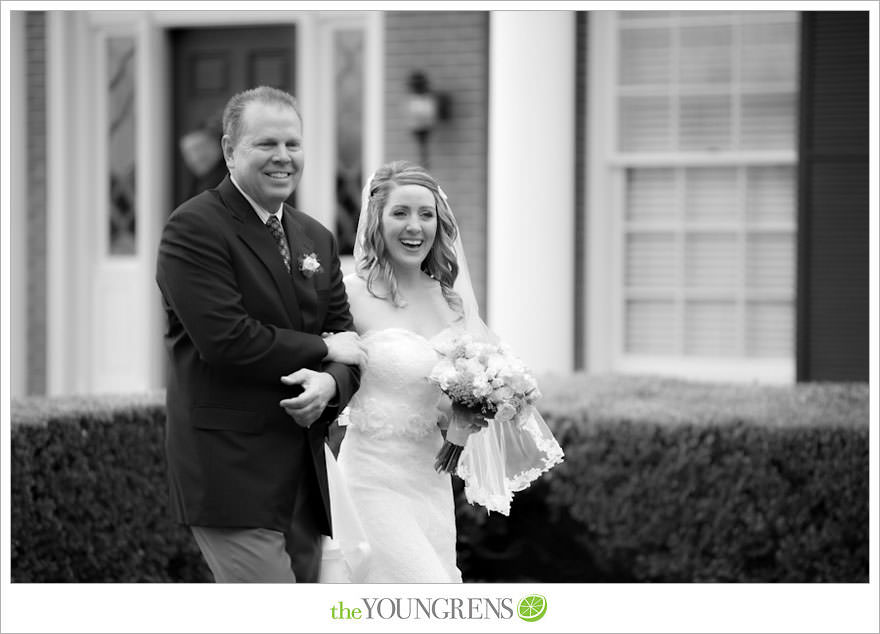 Right??? How romantic and beautiful is Crestmore Manor??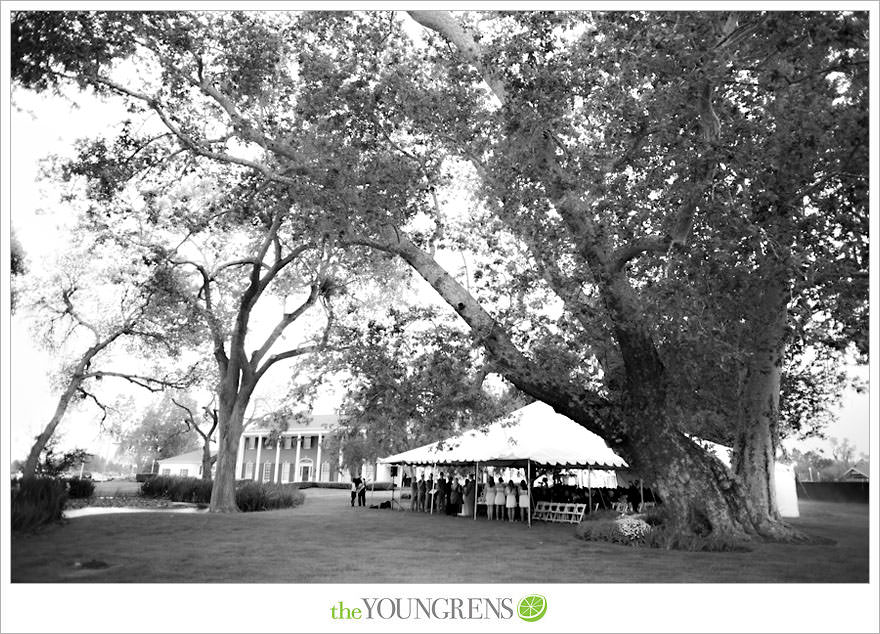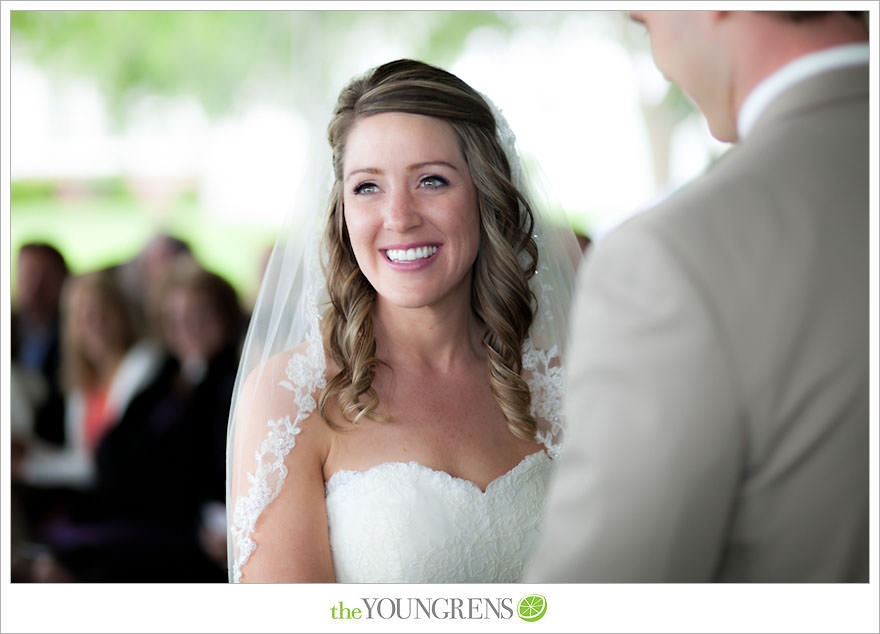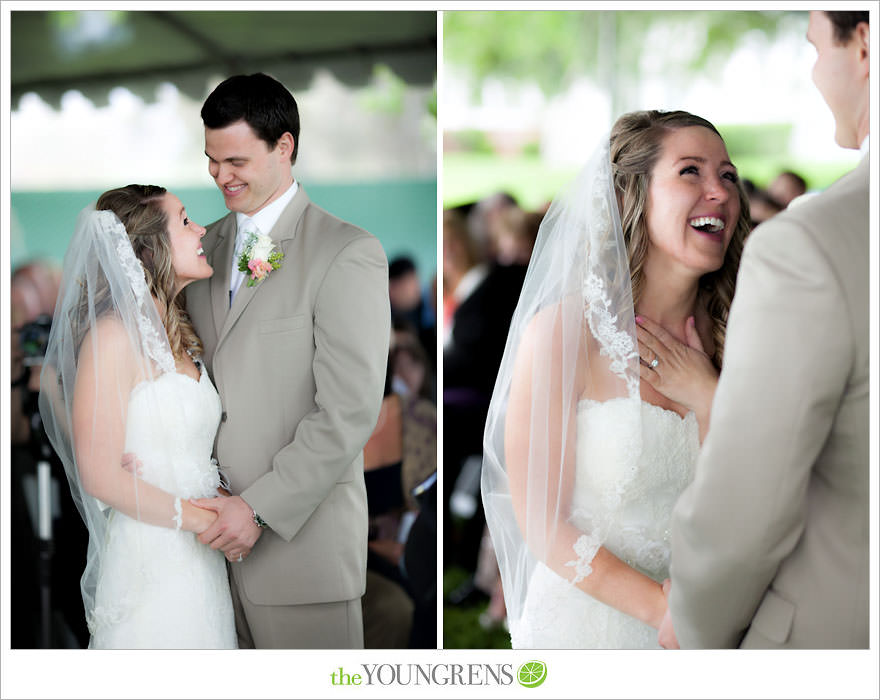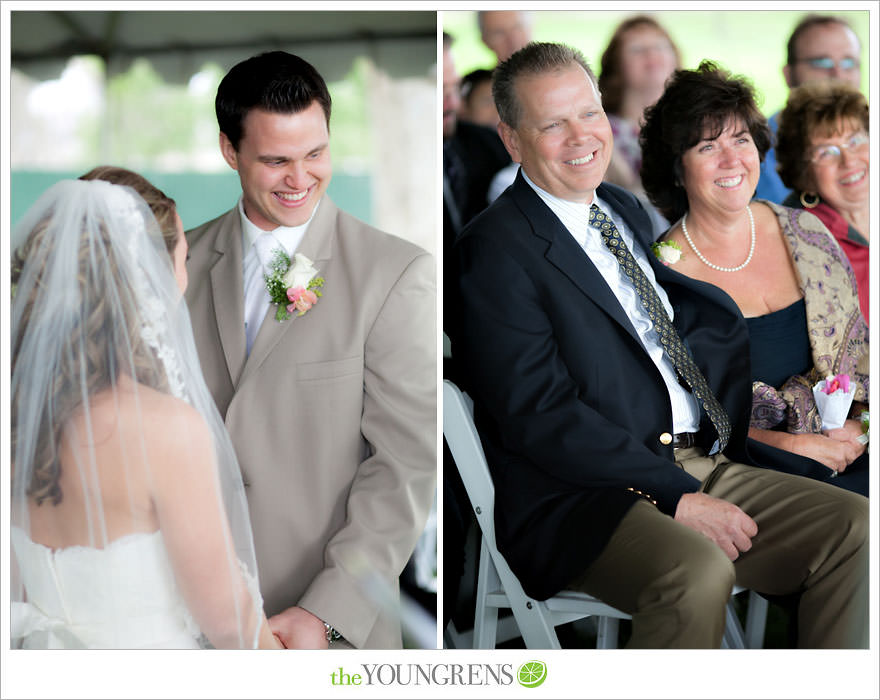 Loved this moment when the bridal party and family gathered around James and Marilyn to pray.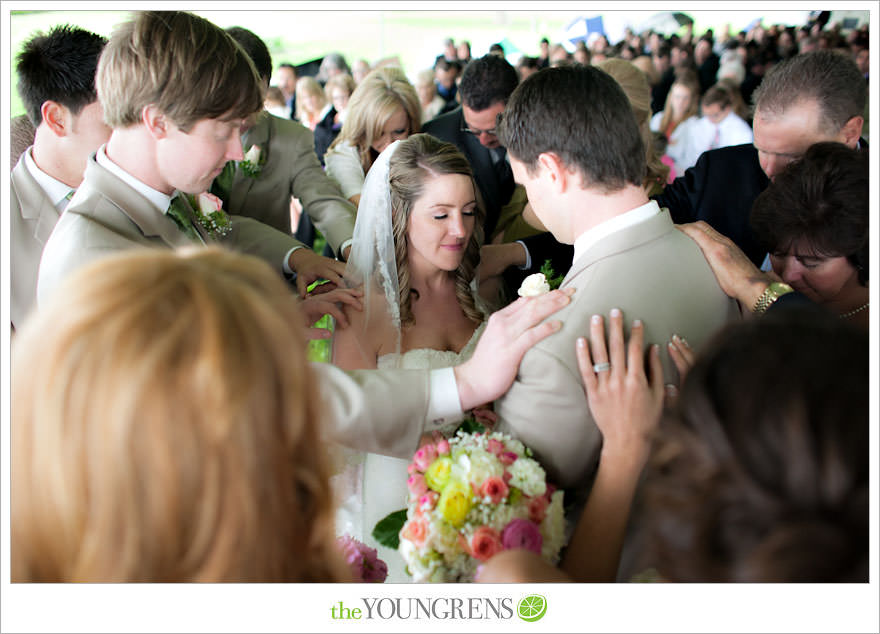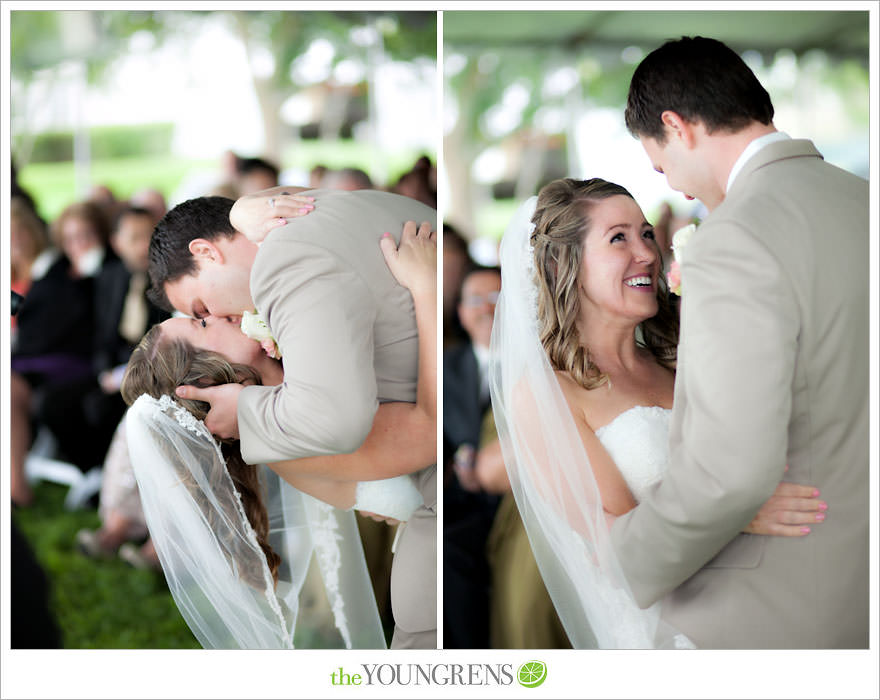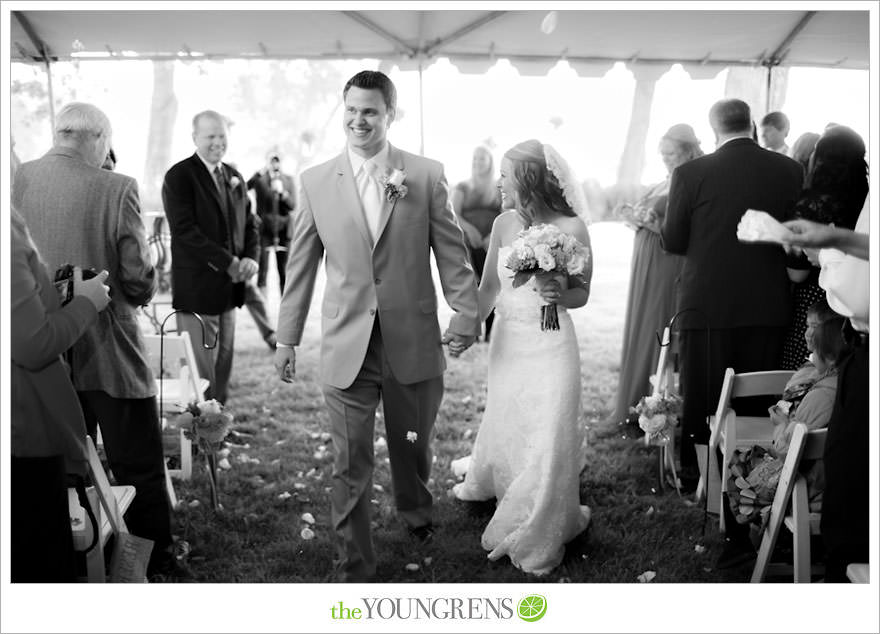 This is how crazy romantic James is – he spontaneously scooped up Marilyn when they left the ceremony and carried her across the lawn in pure unadulterated excitement! There wasn't a dry eye in sight!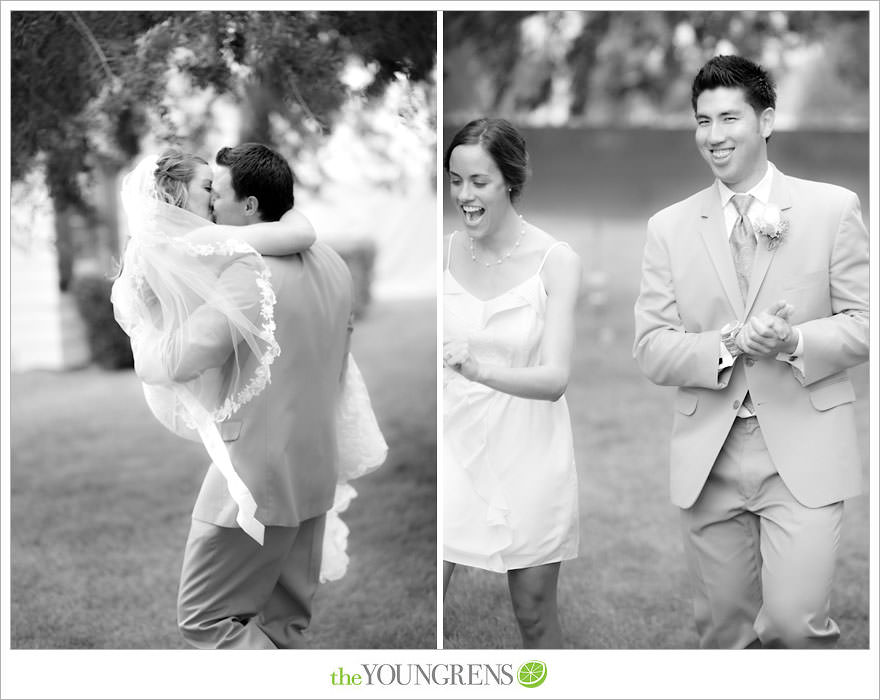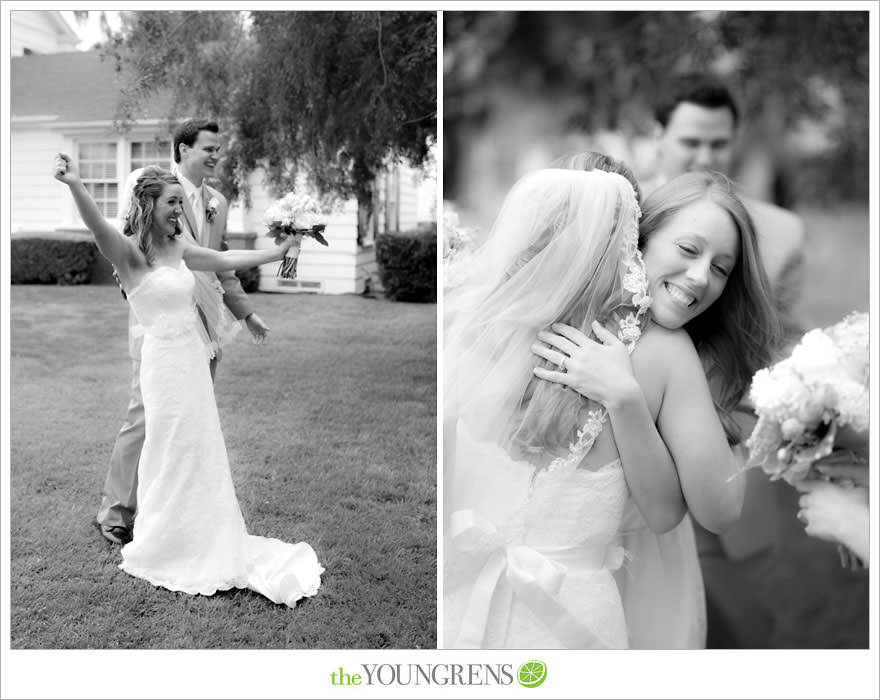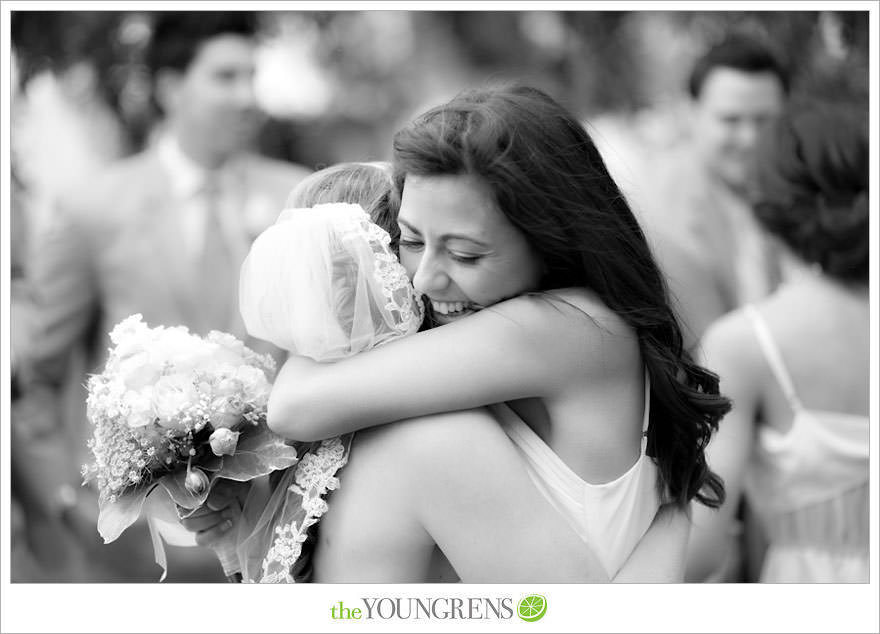 If you haven't fallen completely in love with James and Marilyn then check your heartbeat. Because these two are the real deal and there's so much more to come! Tomorrow we get to show off the mountain of DIY details from the crazy stylish reception, so don't miss out! We'll see you right back here in the morning!
Hugs,
Erin
---
Wedding Photography : The Youngrens | Ceremony Location : Crestmore Manor | Reception Location : Crestmore Manor | Event Coordinator : Elite Stage & Lighting | Floral Design : La Petite Fleur | Cake : Vrej Pastry | Dress : Mori Lee by Madeline Gardner | Shoes : Caparros | Bridesmaid Dresses : Bloomingdale's | Make-Up : Fox and Hair Salon | Hair : Jaclyn Gonzales | DJ & MC: Elite Stage & Lighting | Reception Lighting : Elite Stage & Lighting | Catering : Canyon City BBQ, Gale Banda | Wedding Videography : Two Spoons Productions
---