The two sides of Richie and Kathy are a contrast between sexy classy and awkward goofy. Between Kathy's picture perfect smile and Richie's tailored look, when they get all dolled up in a swanky suit and a cocktail dress, these two could make their home right in the pages of Vanity Fair.
But it's their adorable goofy side that everybody falls head over heels in love with. Kathy's bright laughing eyes will melt your insides faster than a bowl of chili and Richie's sense of humor will reduce anybody to tears. Together, they're the perfect blend of down to earth chic.
Richie and Kathy's wedding criss-crossed downtown LA with the ceremony at the old and majestic Immanual Presbyterian Church, a photo stop at the Italian gardens of the LA Library, and a big 'ol Vietnamese reception at the Kyoto Grand (and I mean BIG). Sara Ramirez of Planning Forever Memories coordinated the day flawlessly and we couldn't have done it without her! To start the day, we hung out with the girls and guys in their suites at the Kyoto Grand.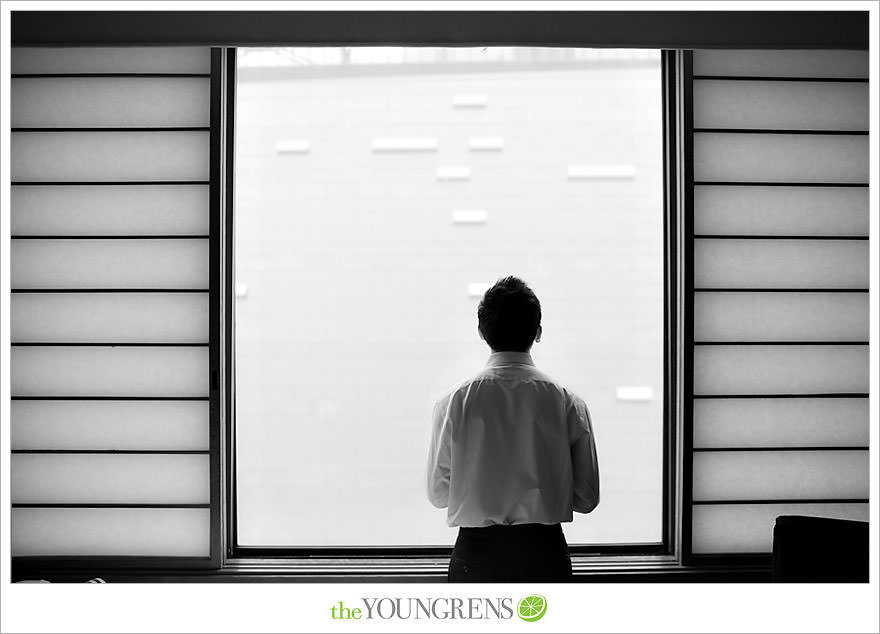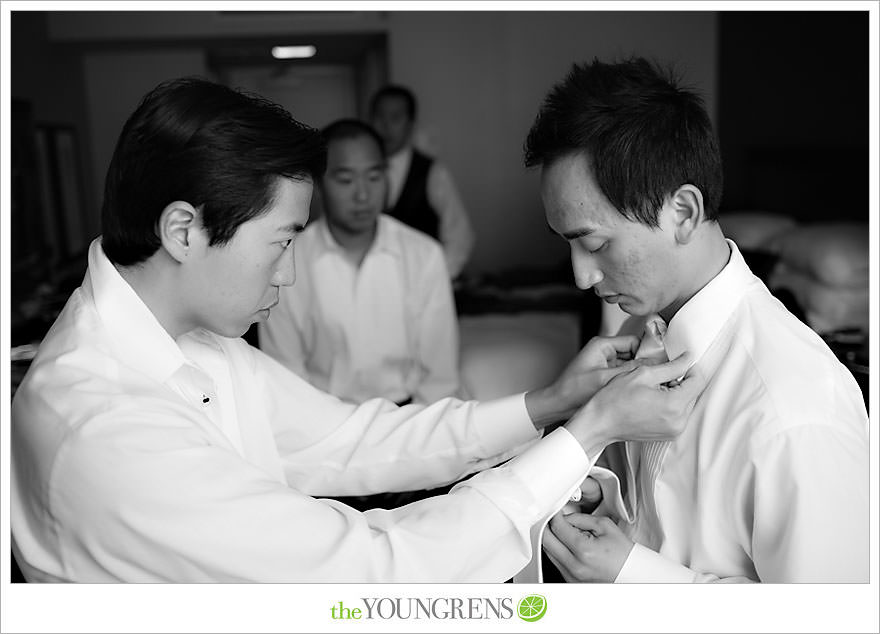 Checking the sky to see if the clouds would clear up. They totally did and it was totally awesome.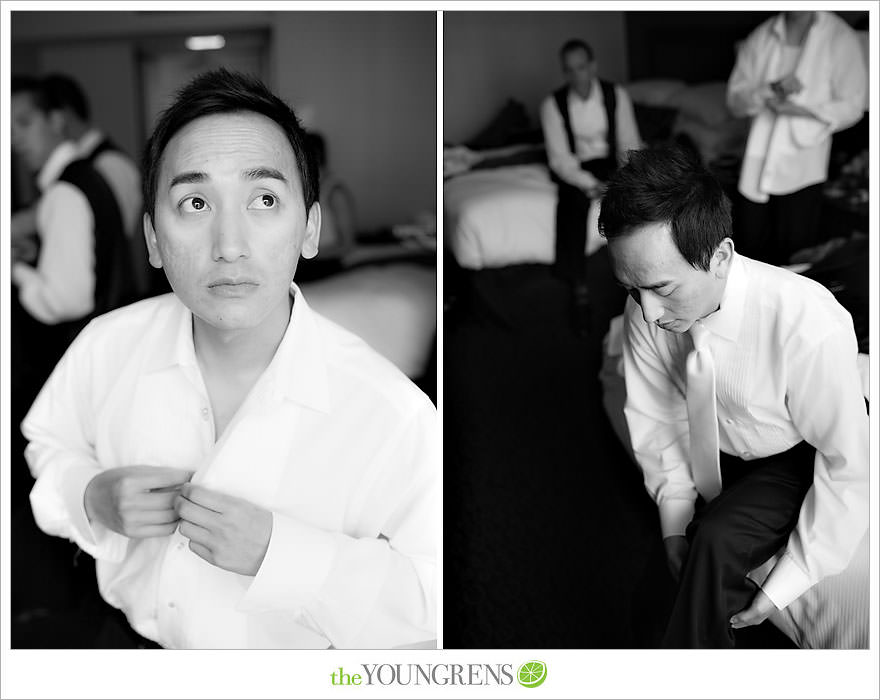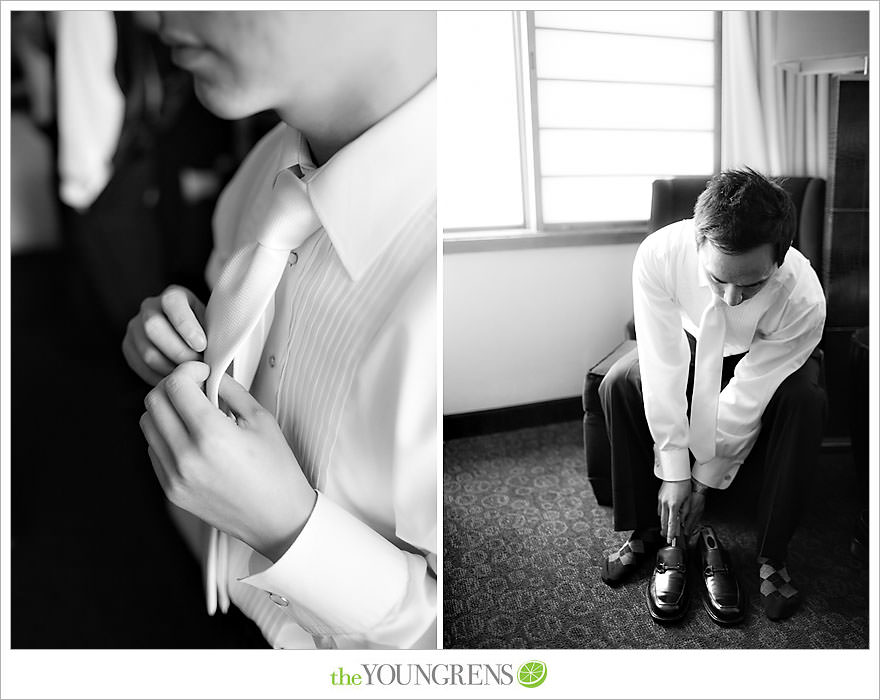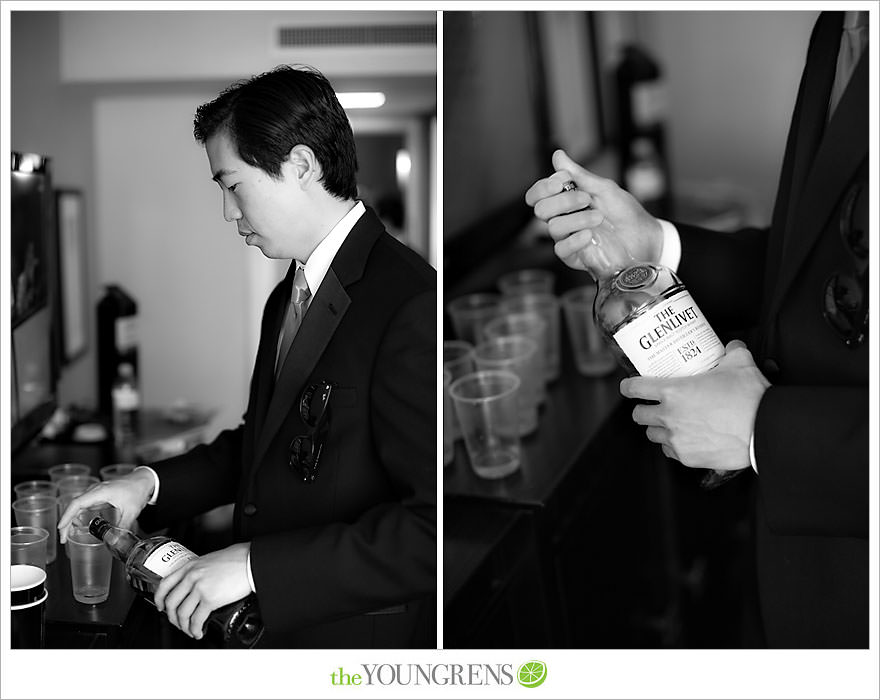 Meanwhile, Kathy was getting her prep on with the ladies of Design Visage. I'm a huge fan of Design Visage – they always do an impeccable job!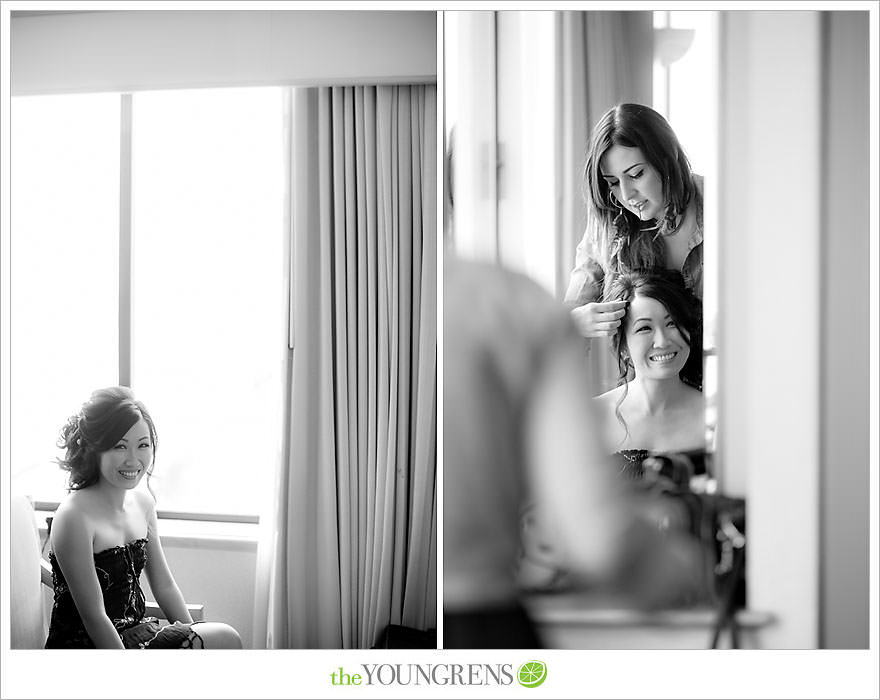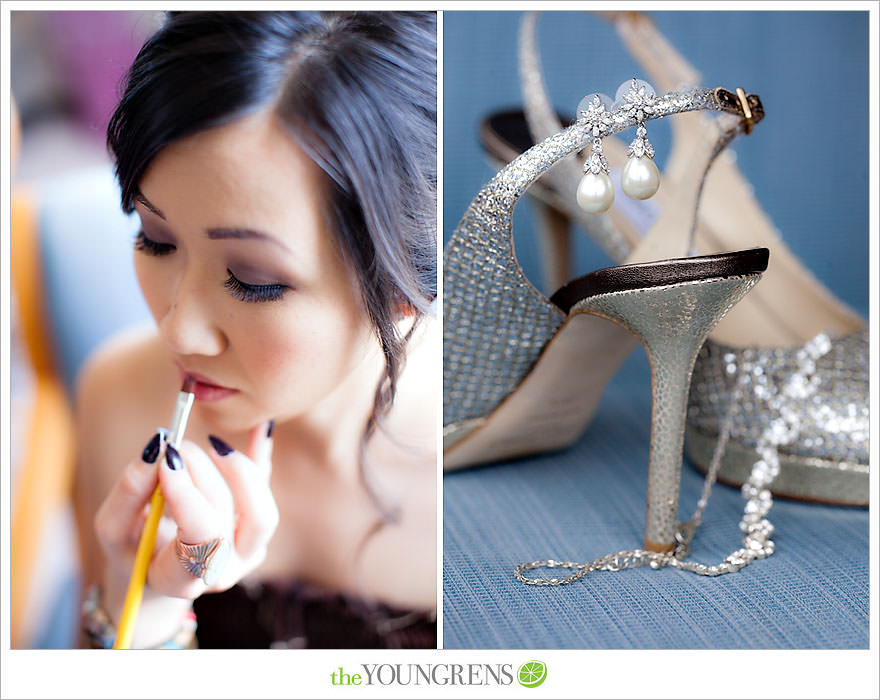 Loved Kathy's sparkly Jimmy Choo's. In Kathy's words, "I just HAD to." She wore a white ball gown from Pronovias for the day, but changed into a traditional Vietnamese dress for parts of the reception. *love*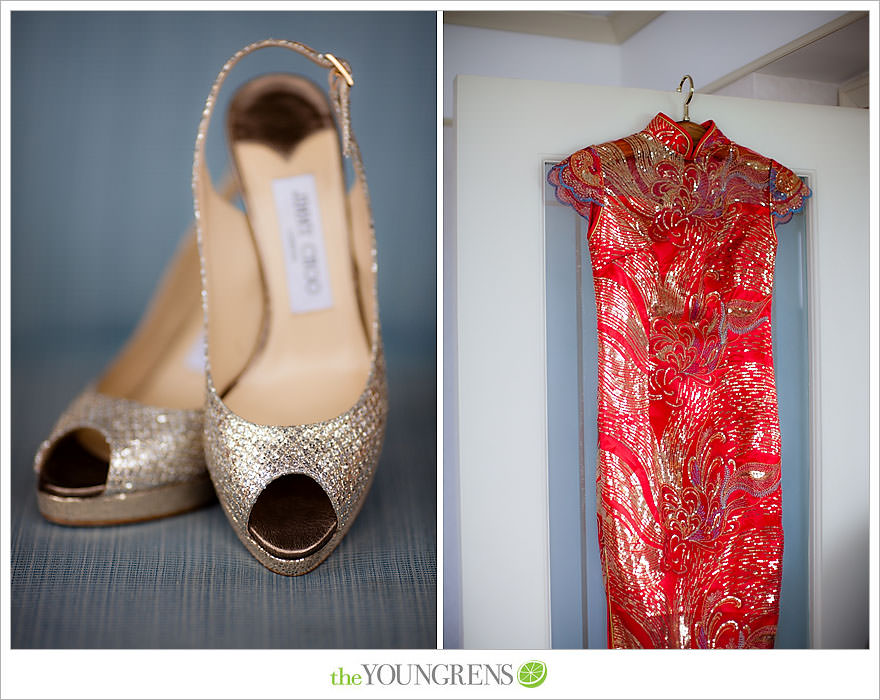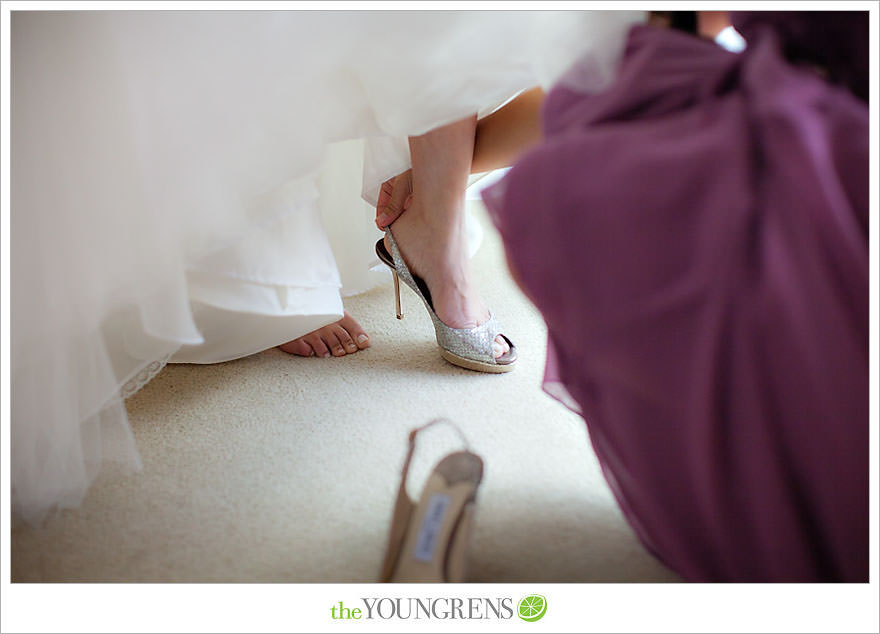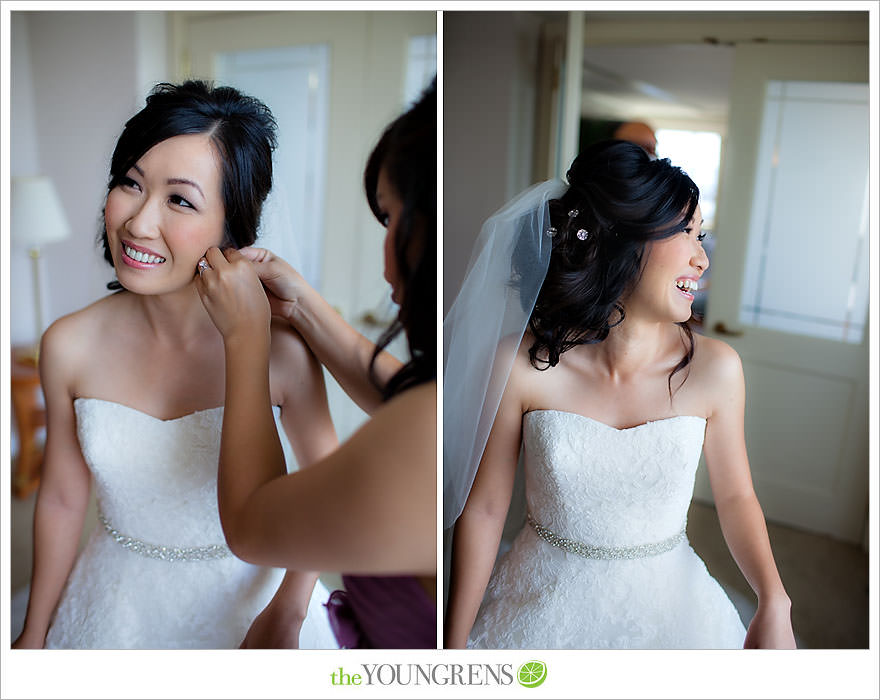 We headed over to the church for the First Look.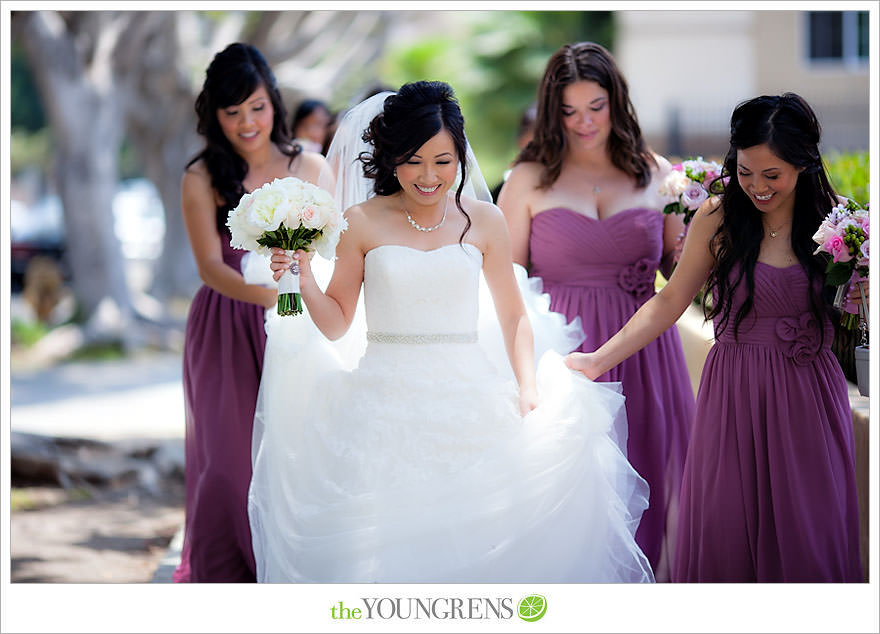 Normally, we tell our grooms that they can turn around whenever they'd like, but these two asked if Kathy could tap Richie on the shoulder. So cute!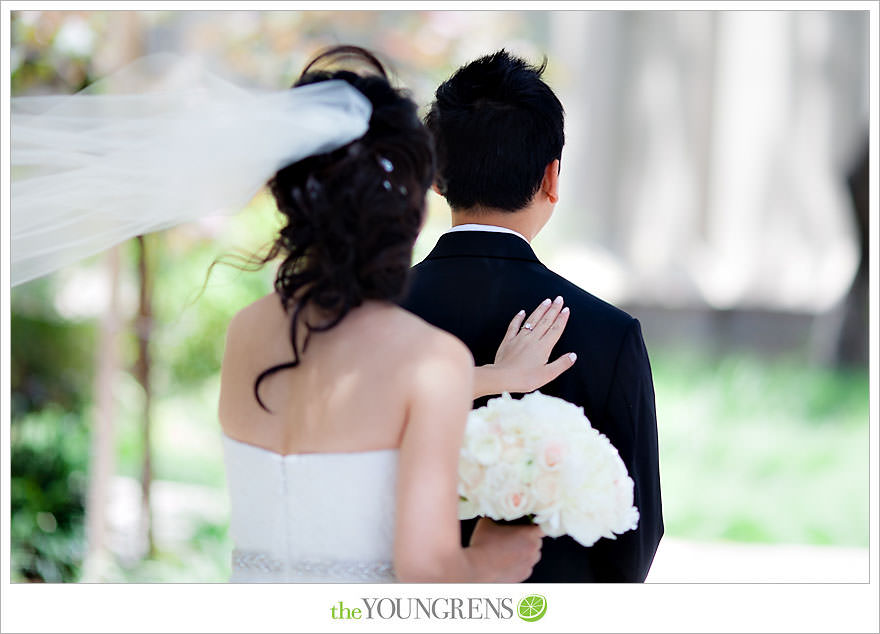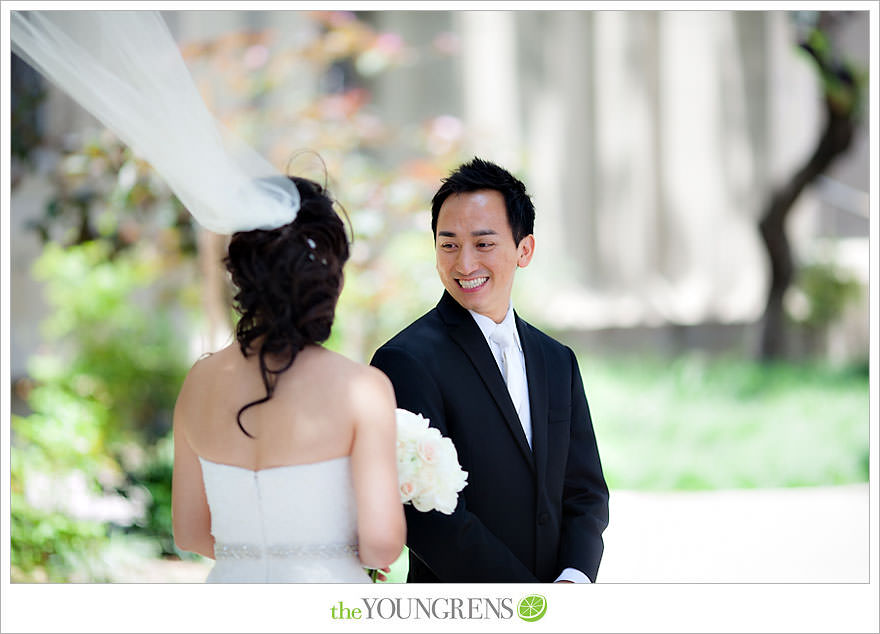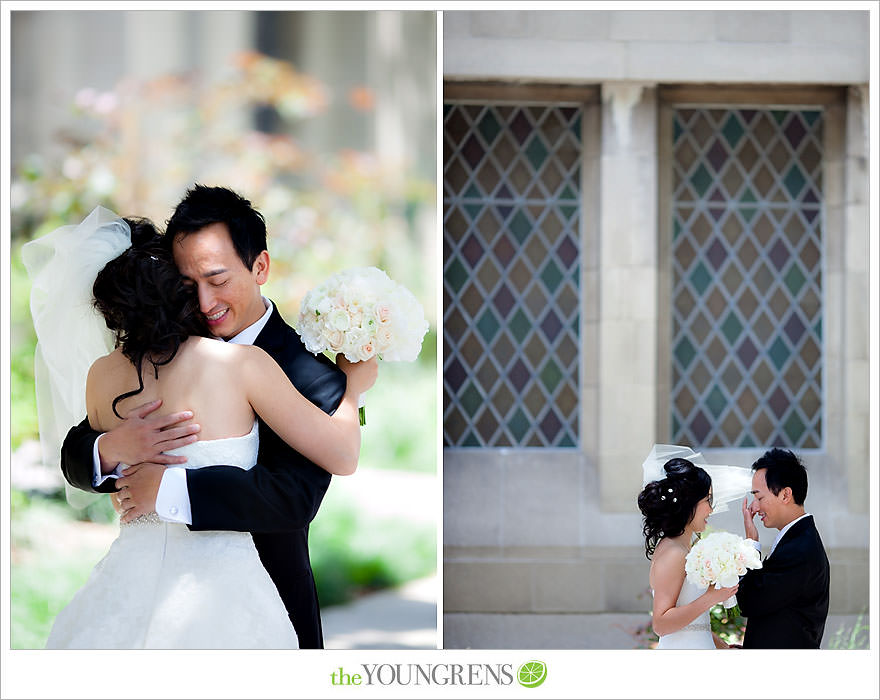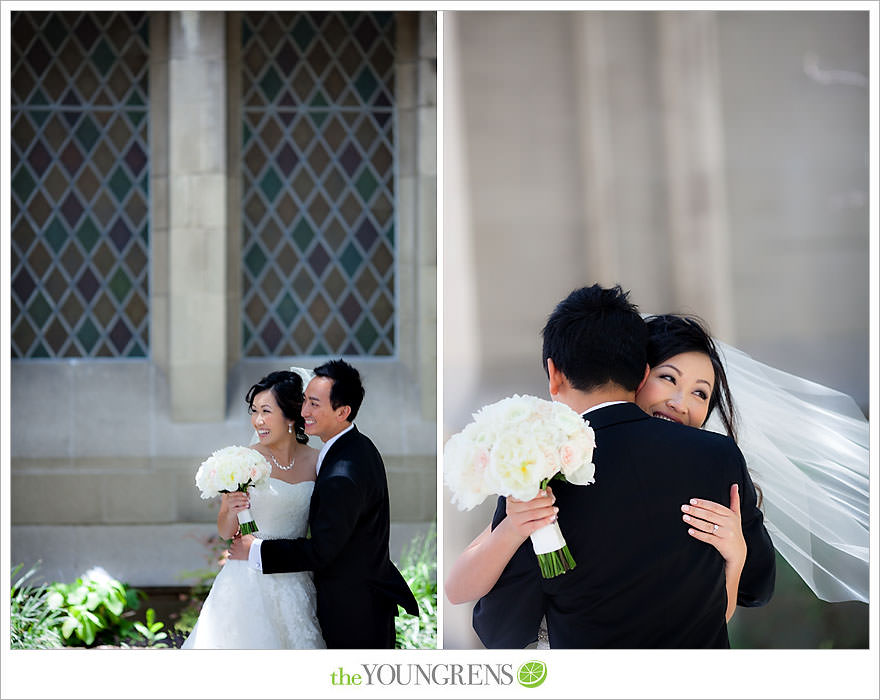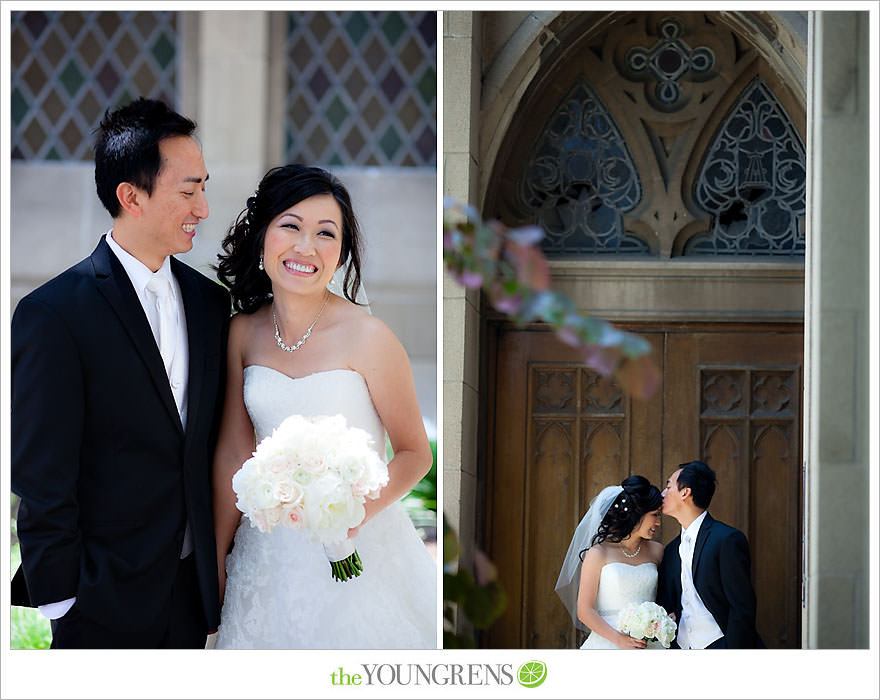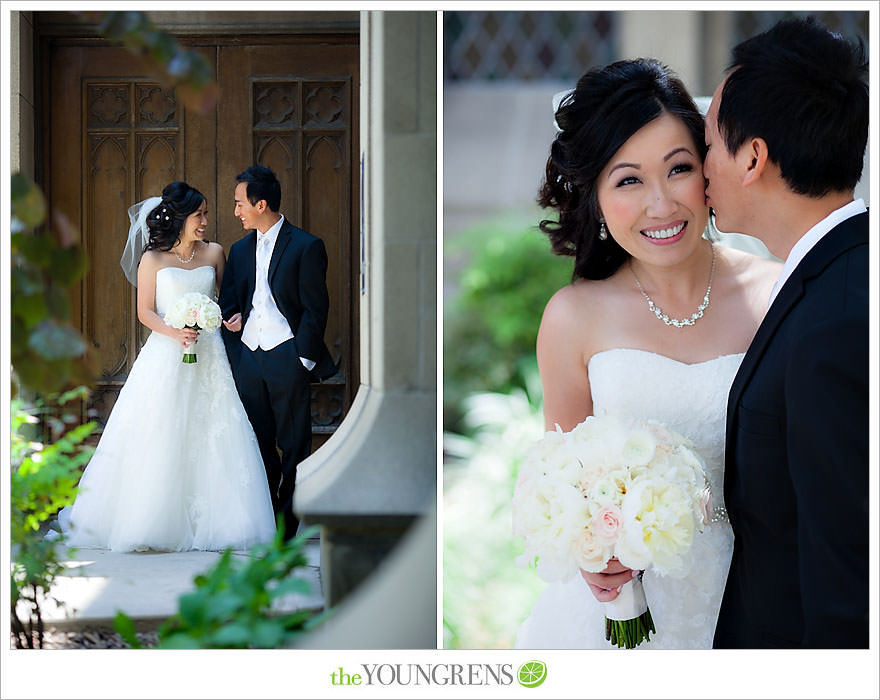 My favorites!!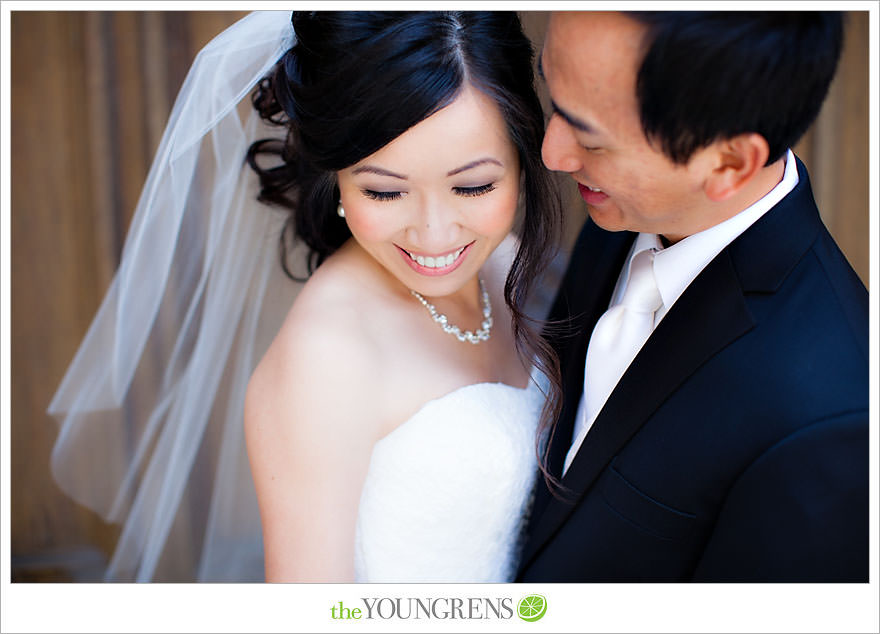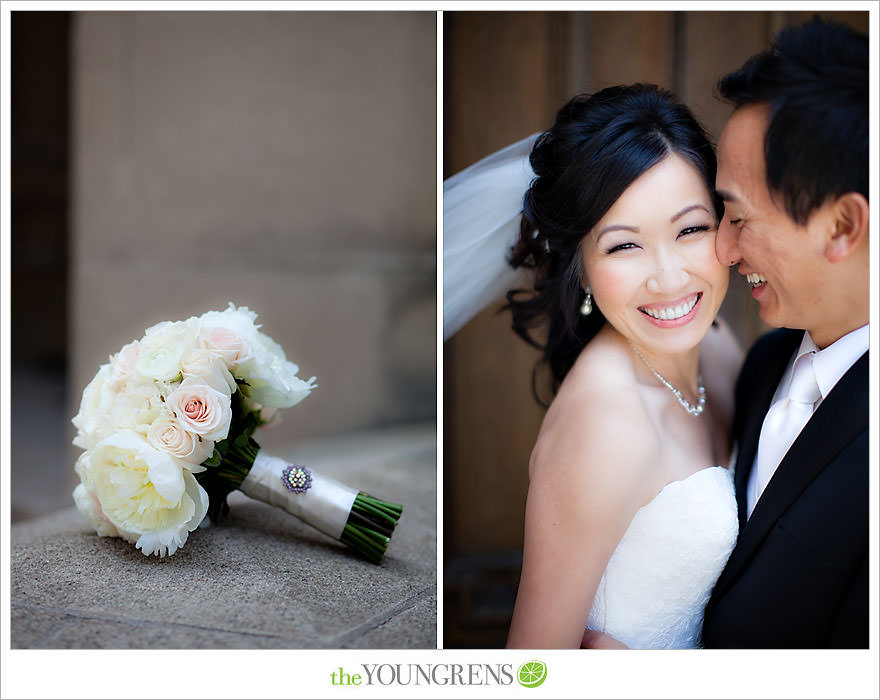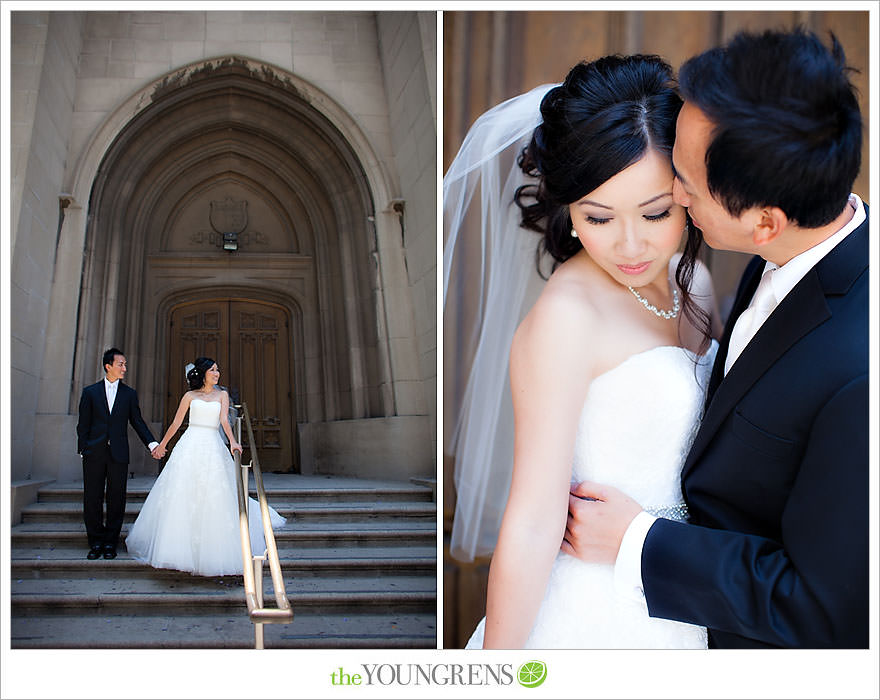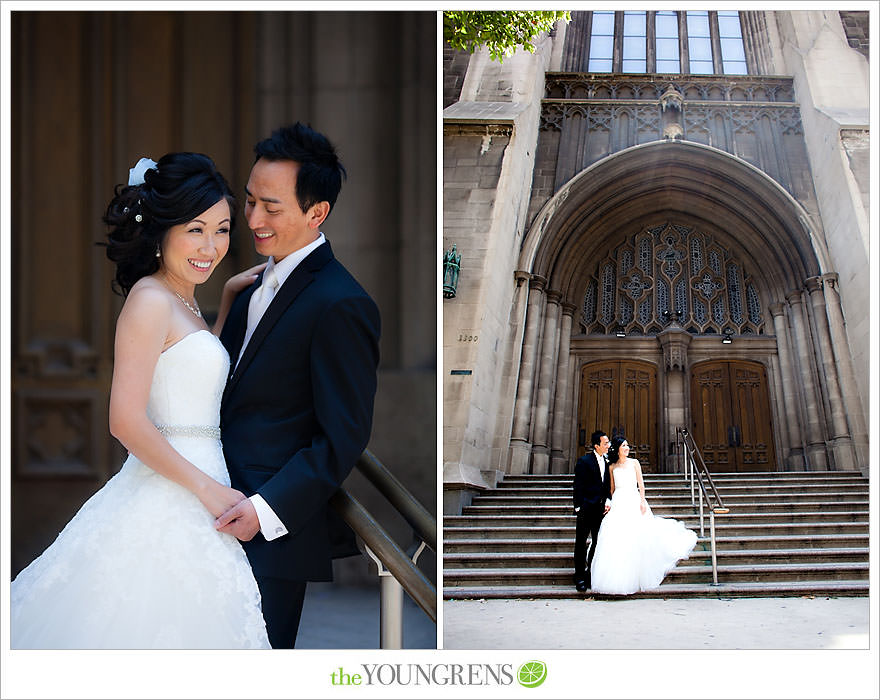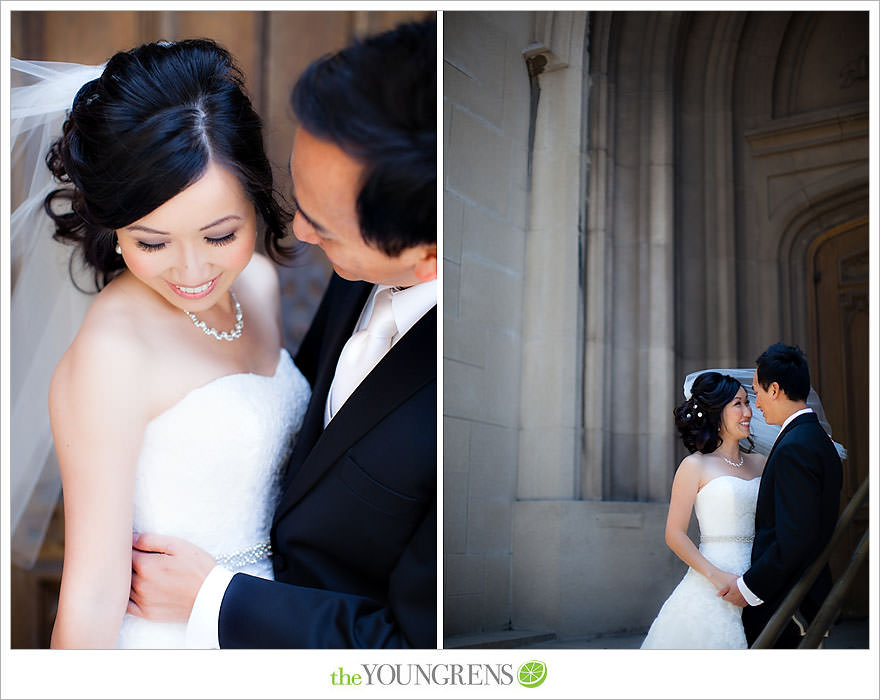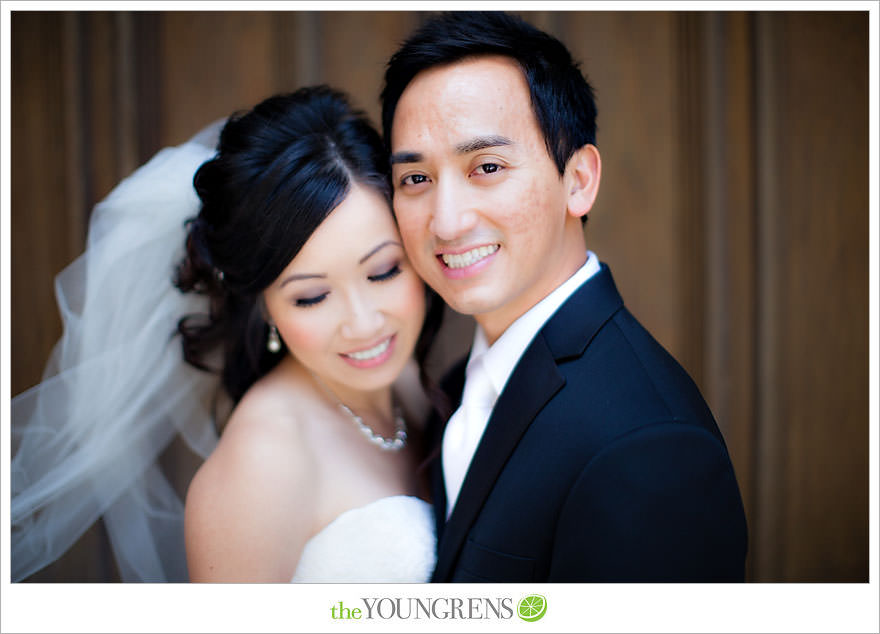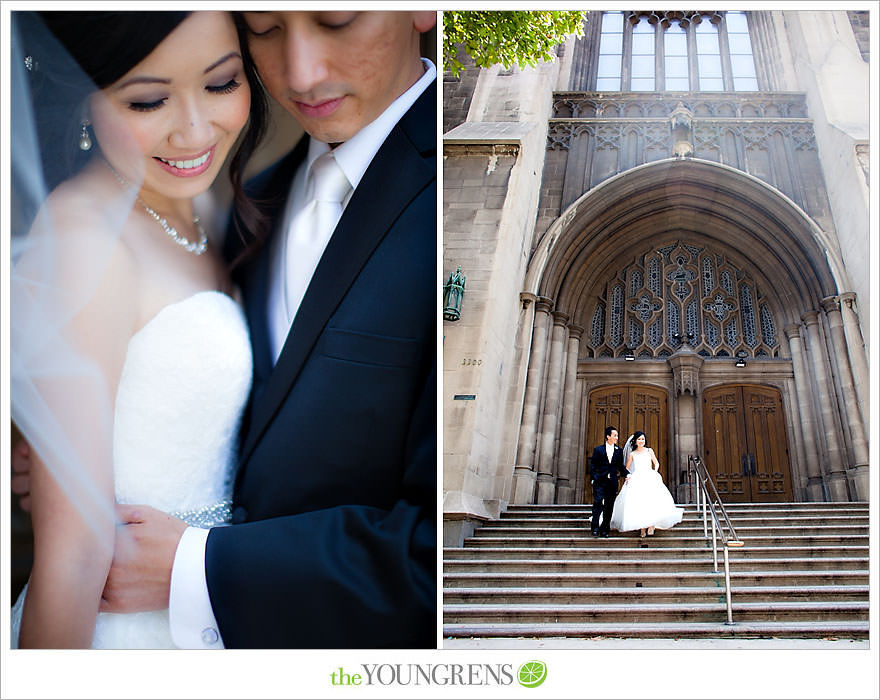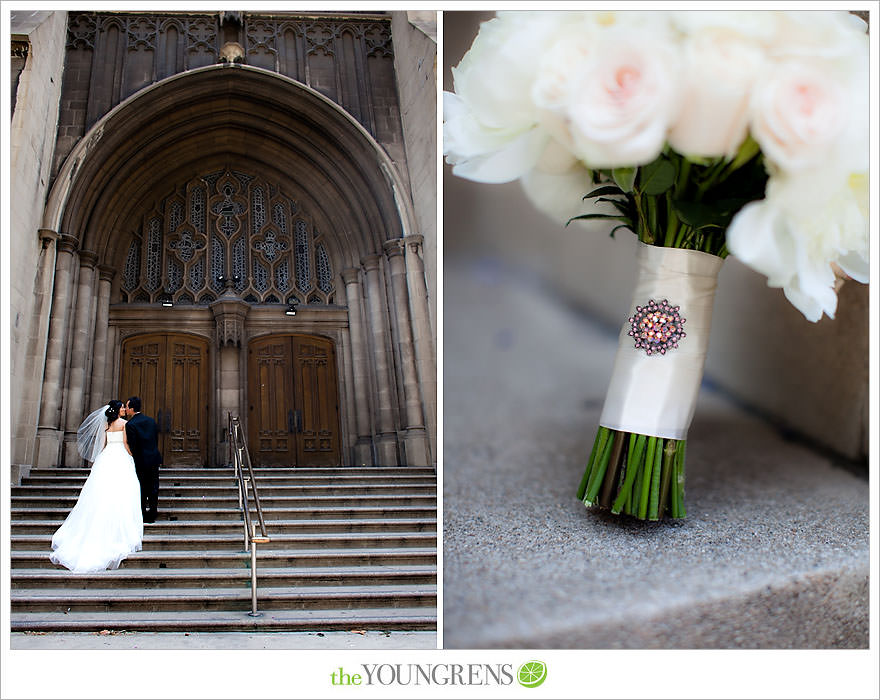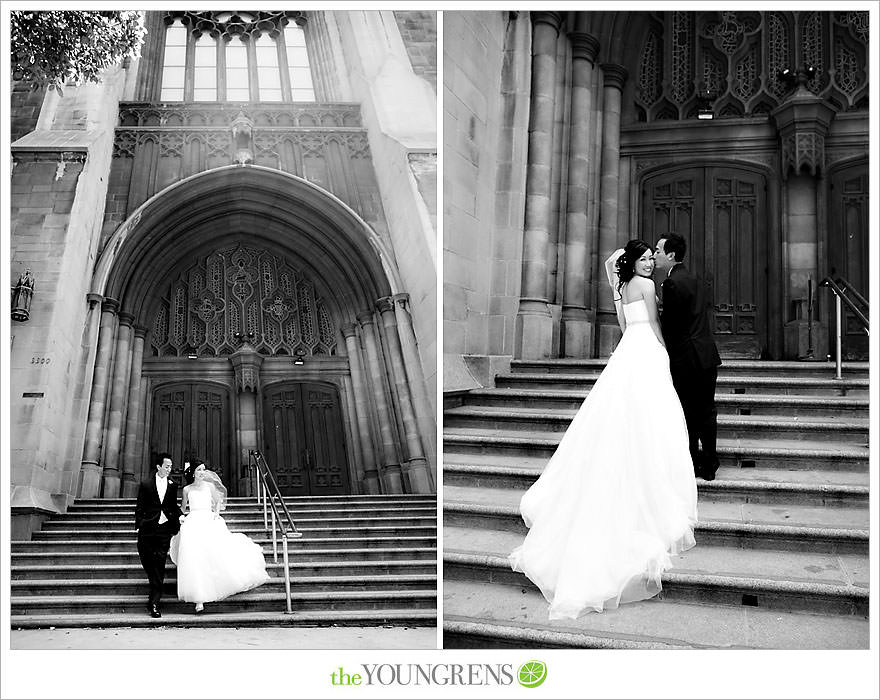 Such a FUN bridal party. Love these guys!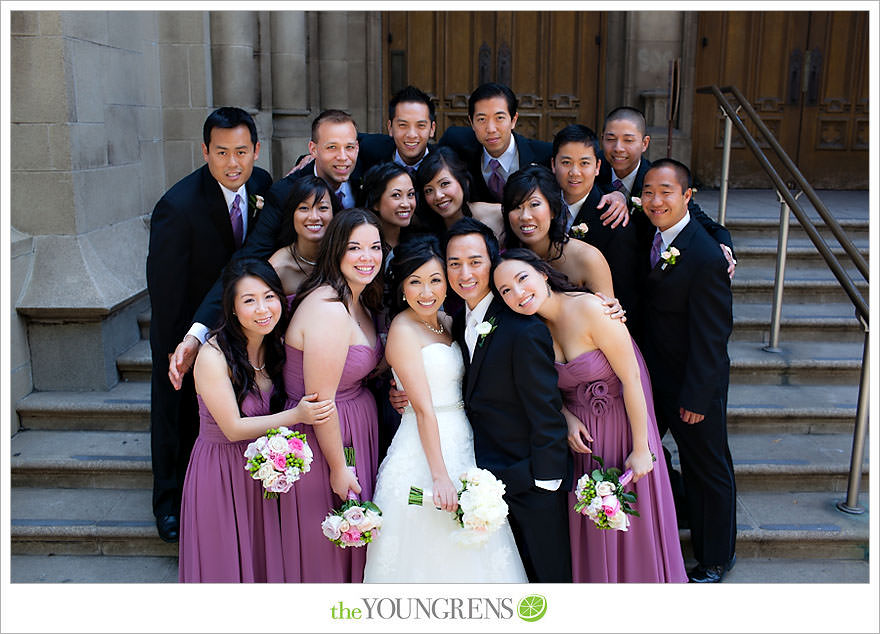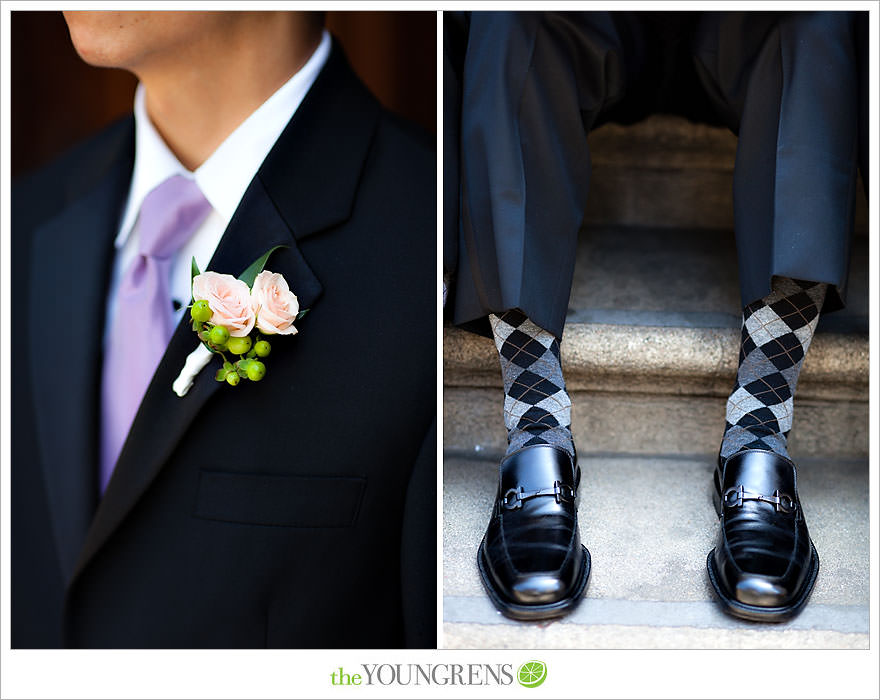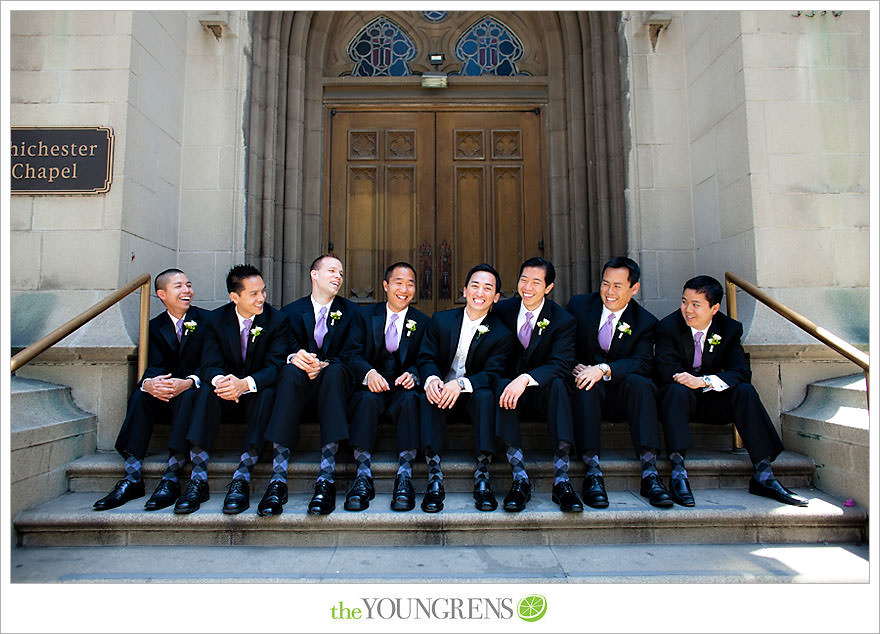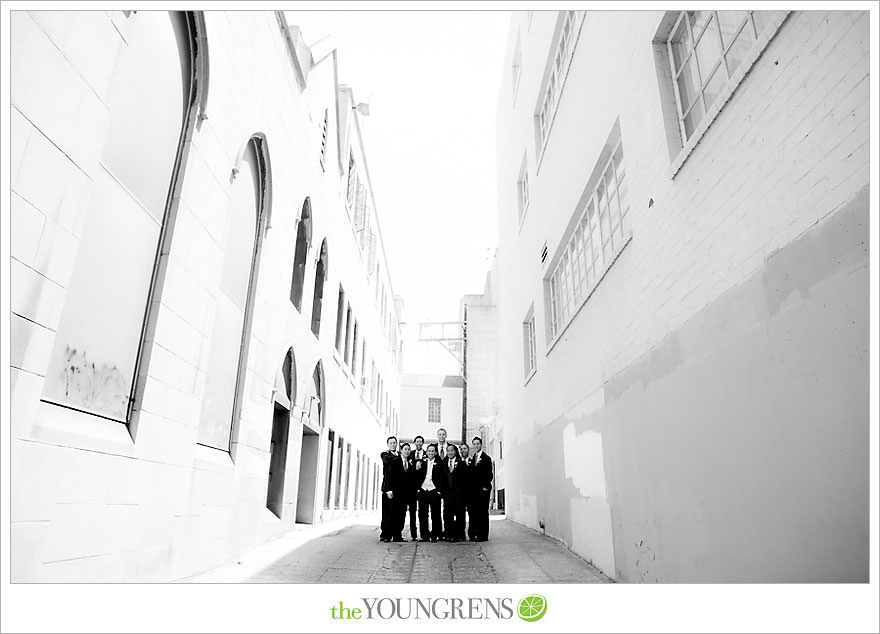 These were basically the most adorable flower girls ever.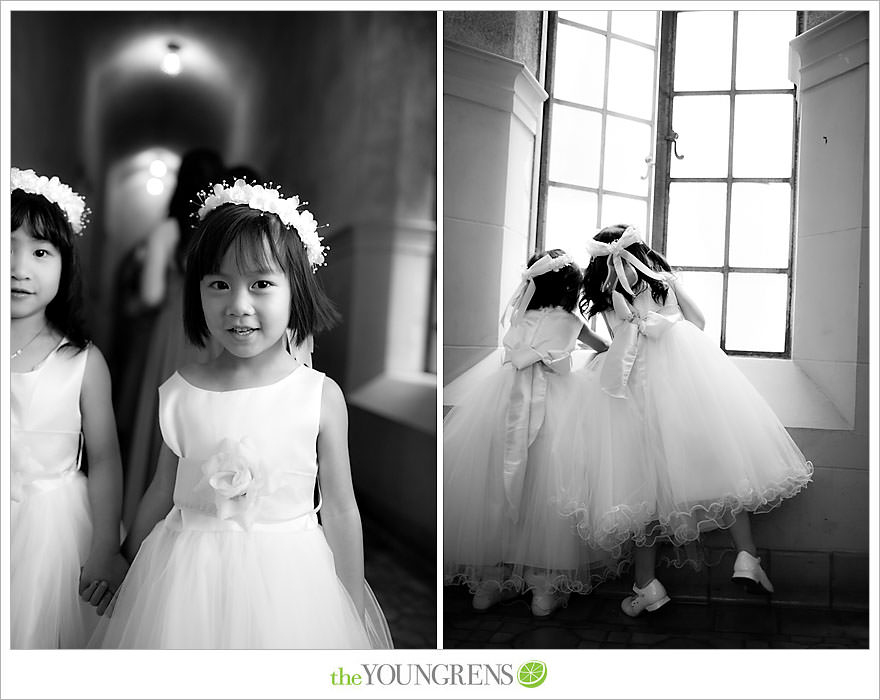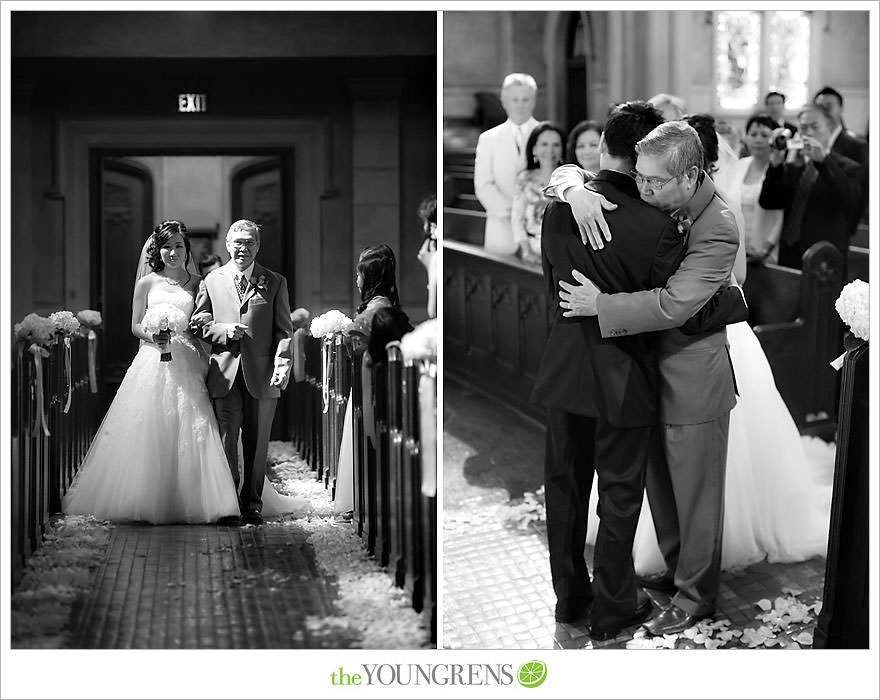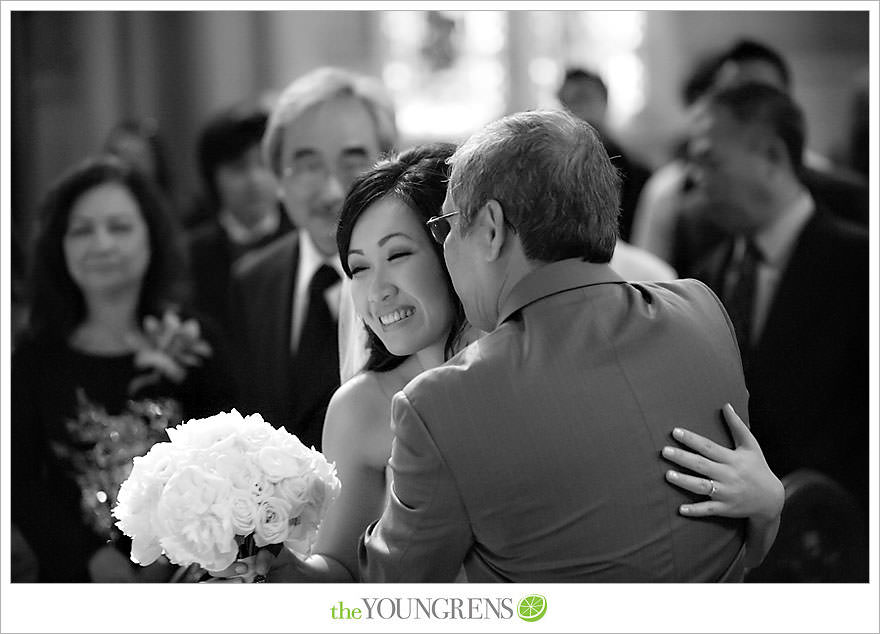 Gorgeous riiiiiiight??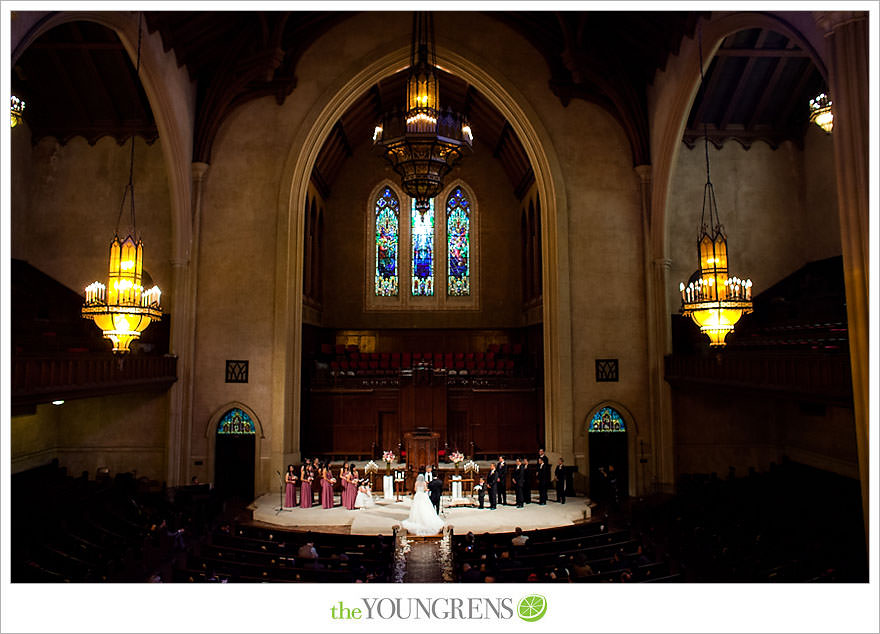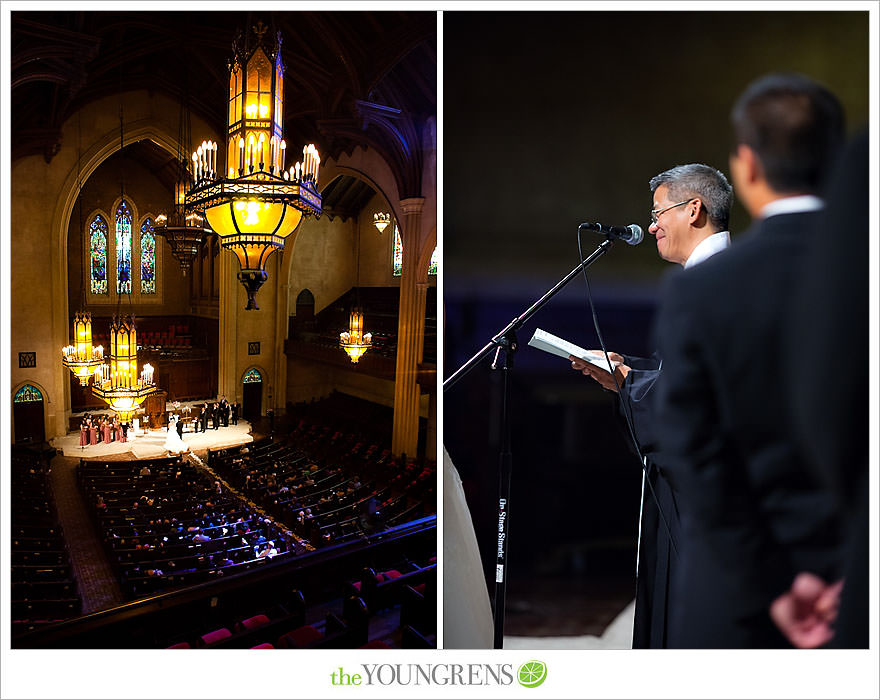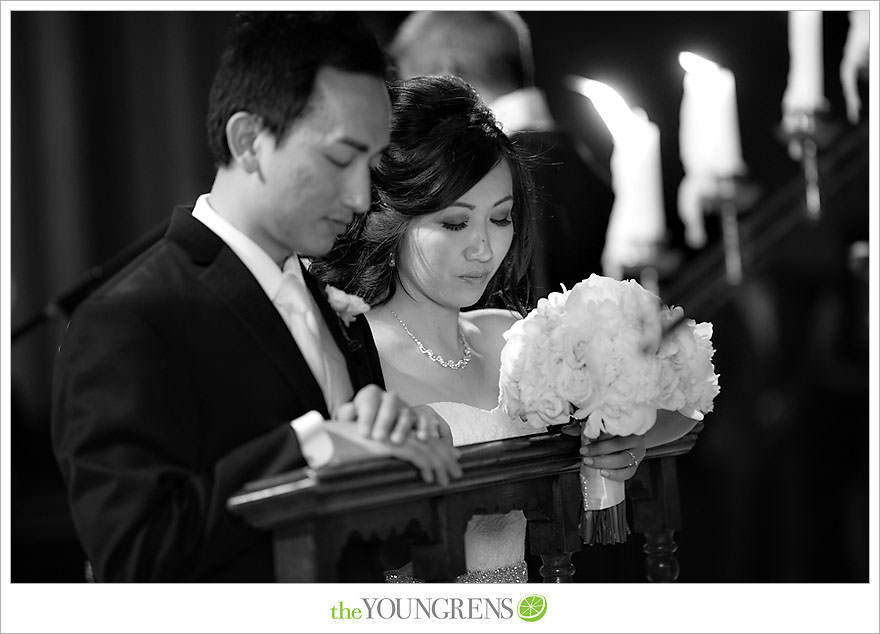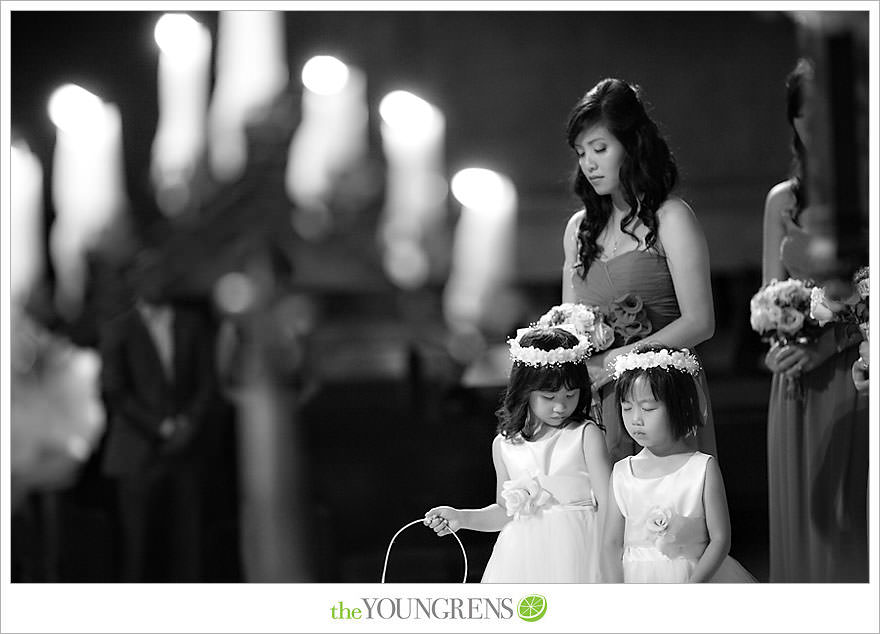 Married!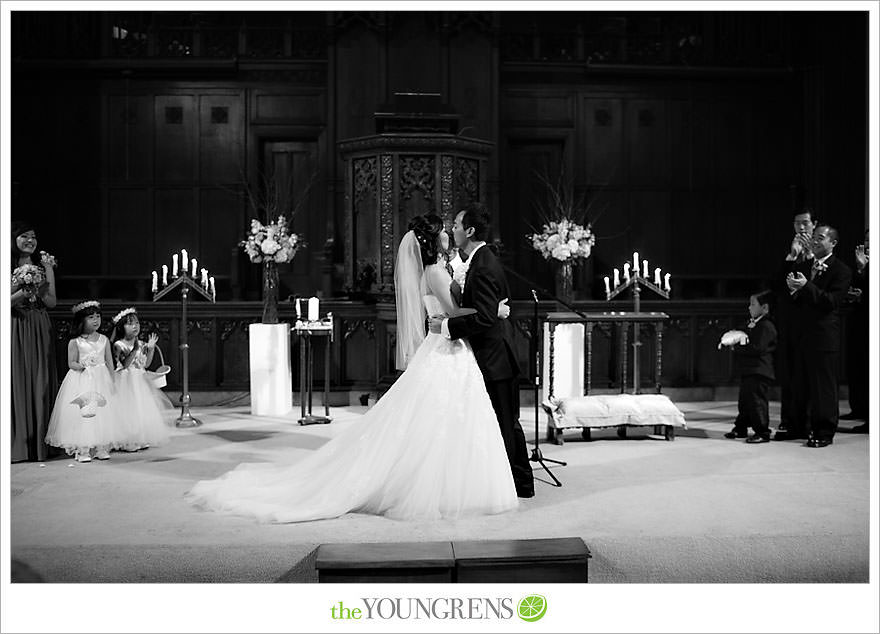 There's so much more to come from Richie and Kathy's wedding so hold tight – we've got the best of the day yet to come to the bloggy-blog tomorrow!!
Hugs,
Erin
---
Wedding Photography : The Youngrens | Ceremony Location : Immanuel Presbyterian Church, Los Angeles | Reception Location : Kyoto Grand Hotel and Gardens | Event Coordinator : Sara Ramirez, Planning Forever Memories | Floral Design : My Wedding Blooms | Cake : Jana's Fun Cakes | Dress : Pronovias | Shoes : Jimmy Choo | Hair & Makeup : Caren Lazarus, Design Visage | DJ : XL Entertainment | Reception Lighting : XL Entertainment | Wedding Videography : Joshua Dao Productions | Photobooth: Prestige Photobooth
---