I just have to ask… are you ready for this awesomeness today?? Because Richie and Kathy are a big 'ol helping of gorgeous with a side of quirky cute and you'll most likely need to sit down for this. Consider yourself warned…
After their sweet ceremony at the Immanuel Presbyterian Church in downtown Los Angeles, we stopped by the very Tuscan-esque gardens surrounding the Los Angeles Library on our way to the rockin' reception at the Kyoto Grand.  Richie and Kathy wanted to incorporate the look and feel of downtown LA into their photos and this spot has the perfect mix of urban texture and soft romance. Again, a big thanks goes out to Sara Ramirez of Planning Forever Memories for her rockin' coordinating skilz all day long!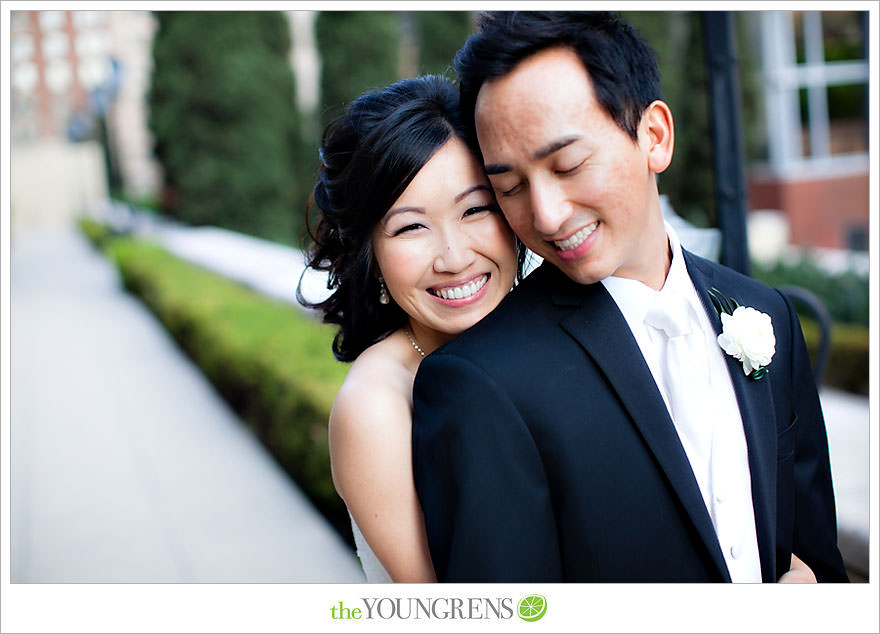 I'm in love with this soft series at 50 f/1.2.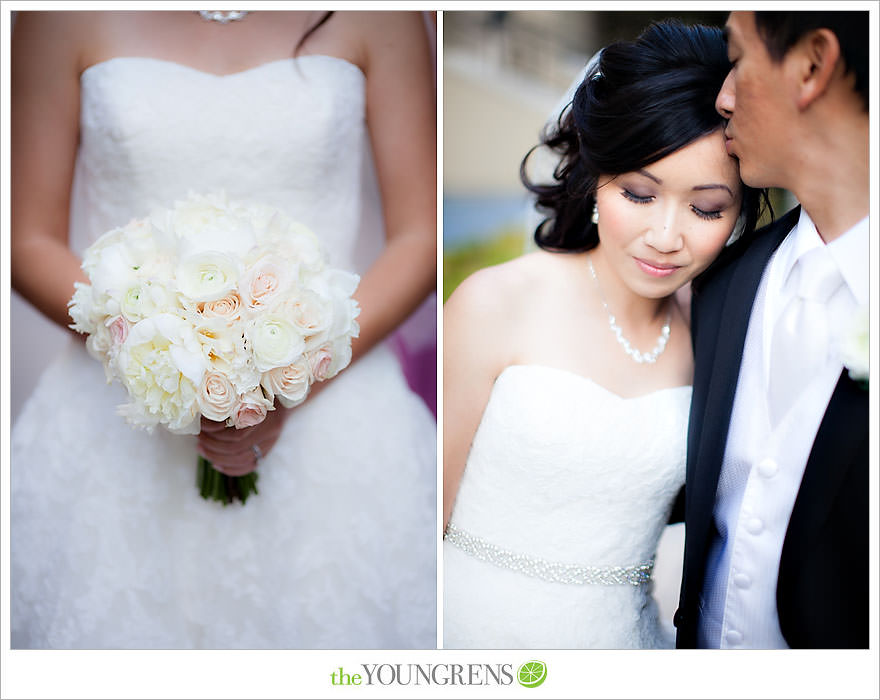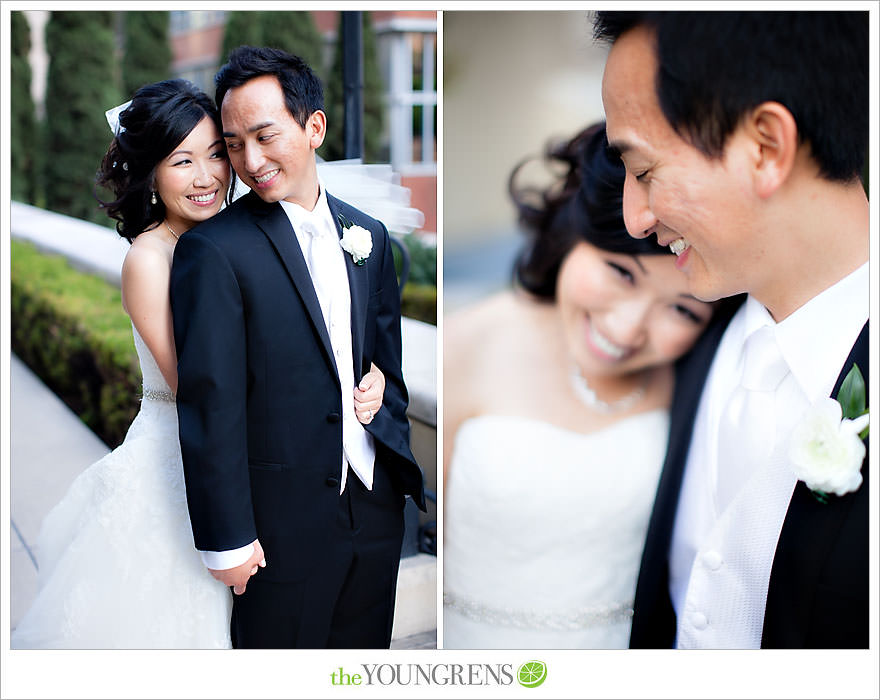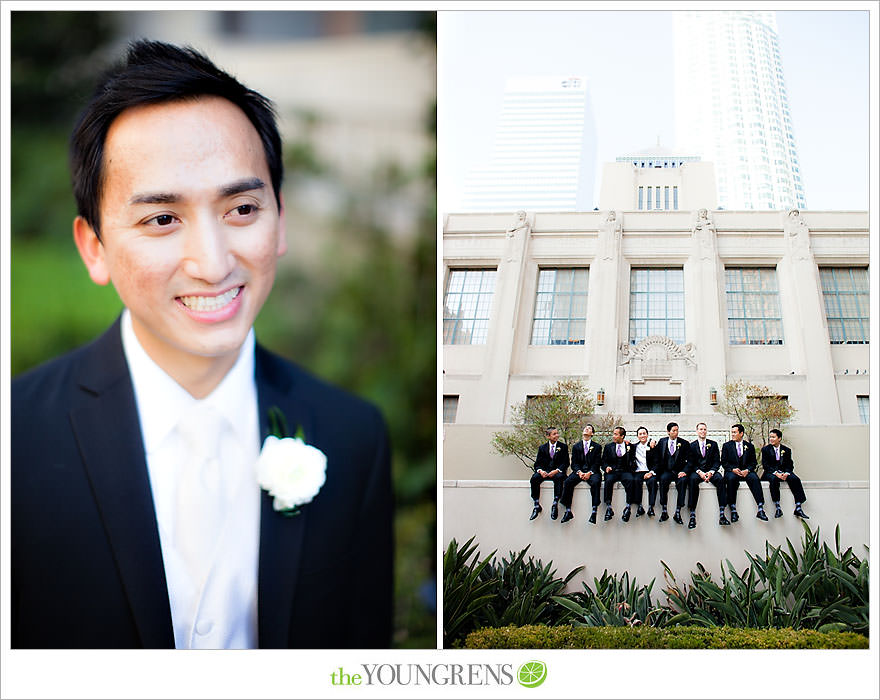 The boys were so awesome! This is definitely one of my favorites from the day.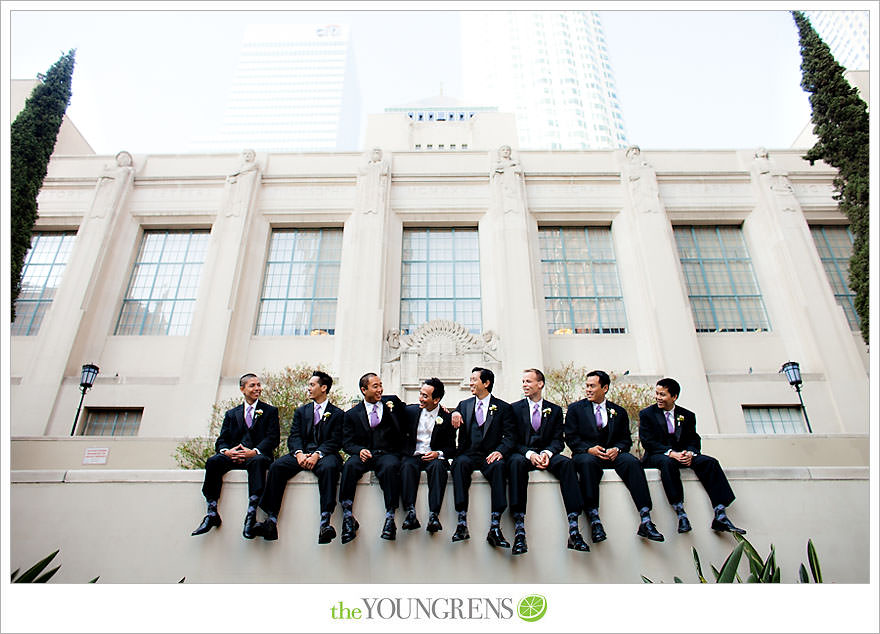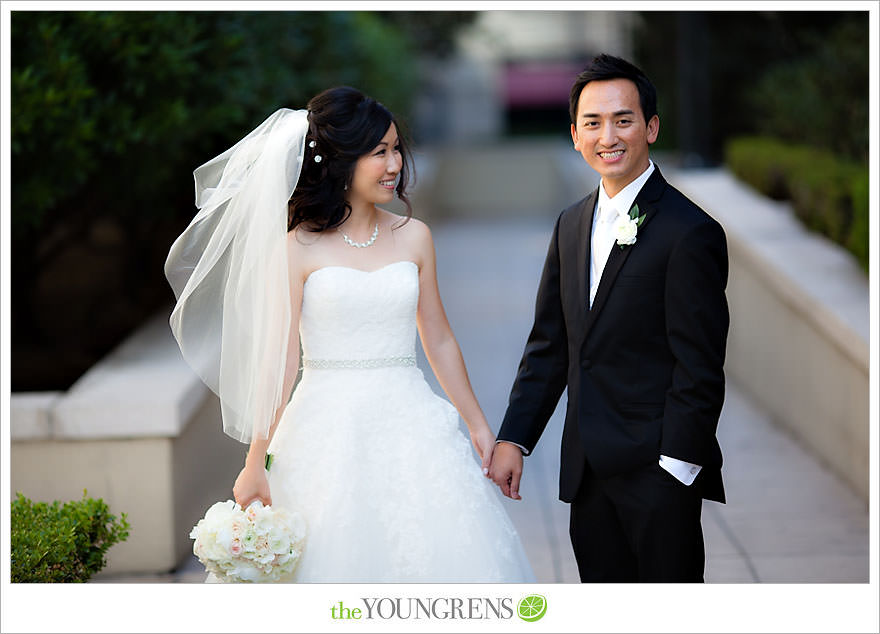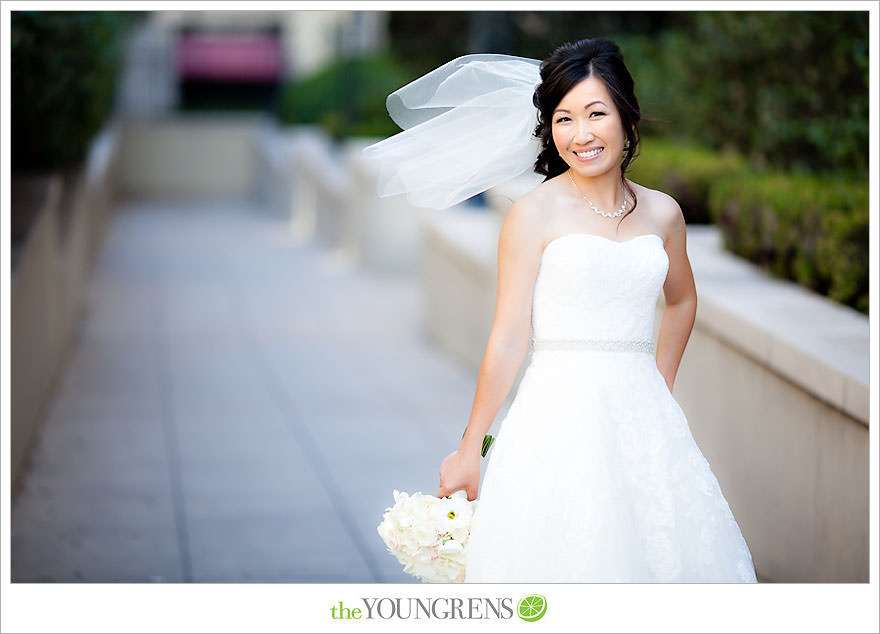 I loved the girls long sweeping dresses and My Wedding Blooms did an excellent job on the florals.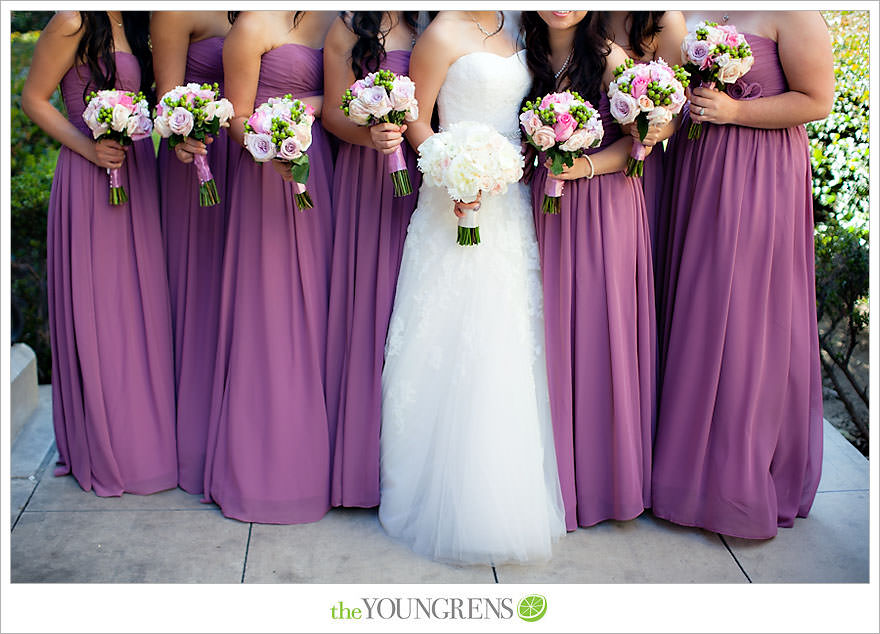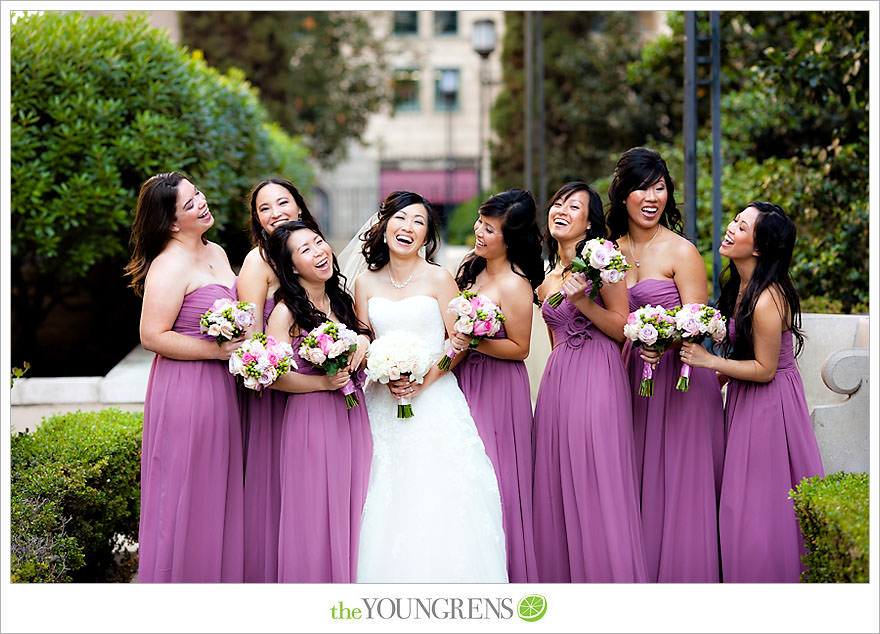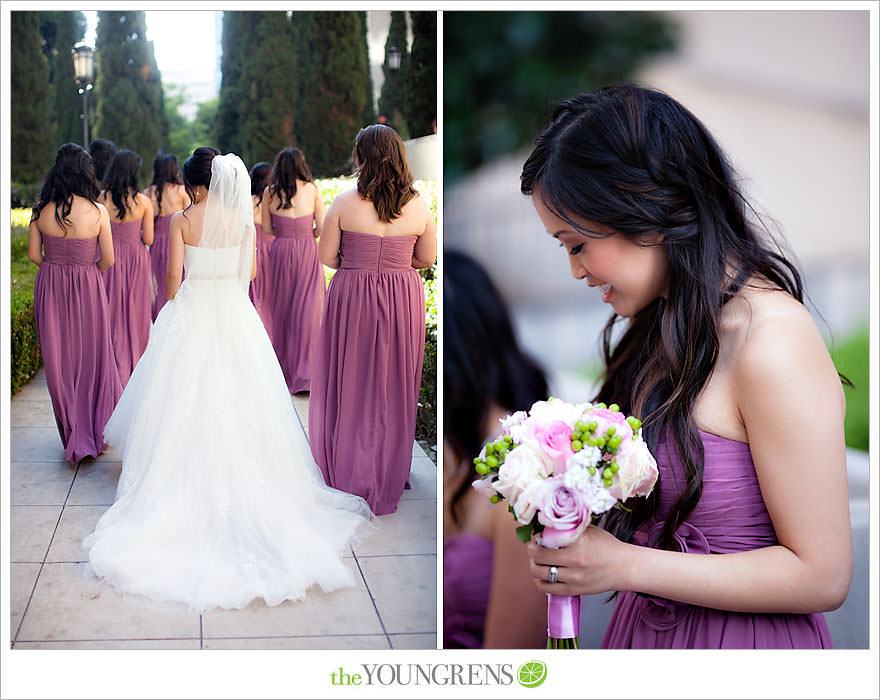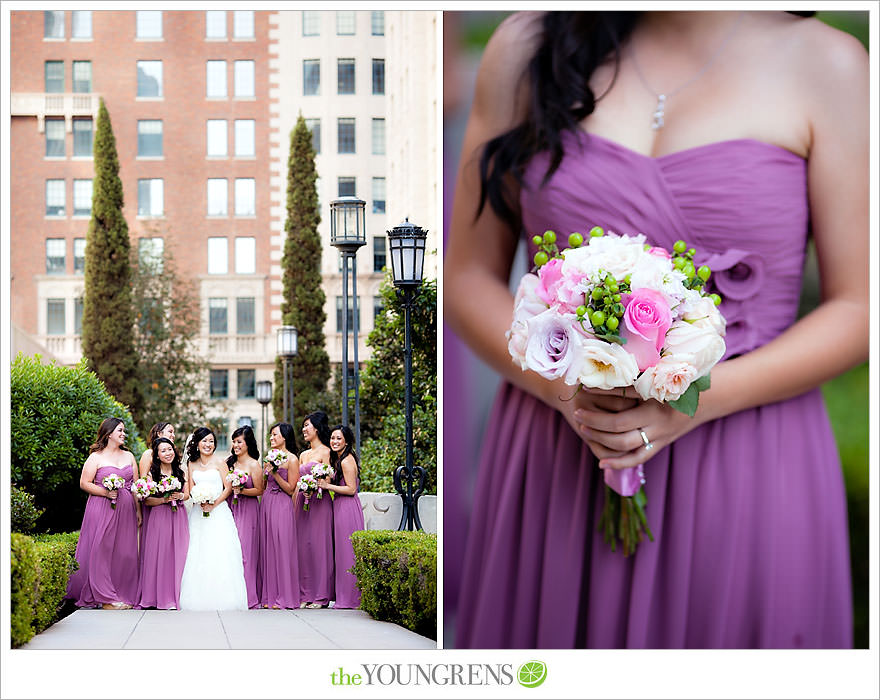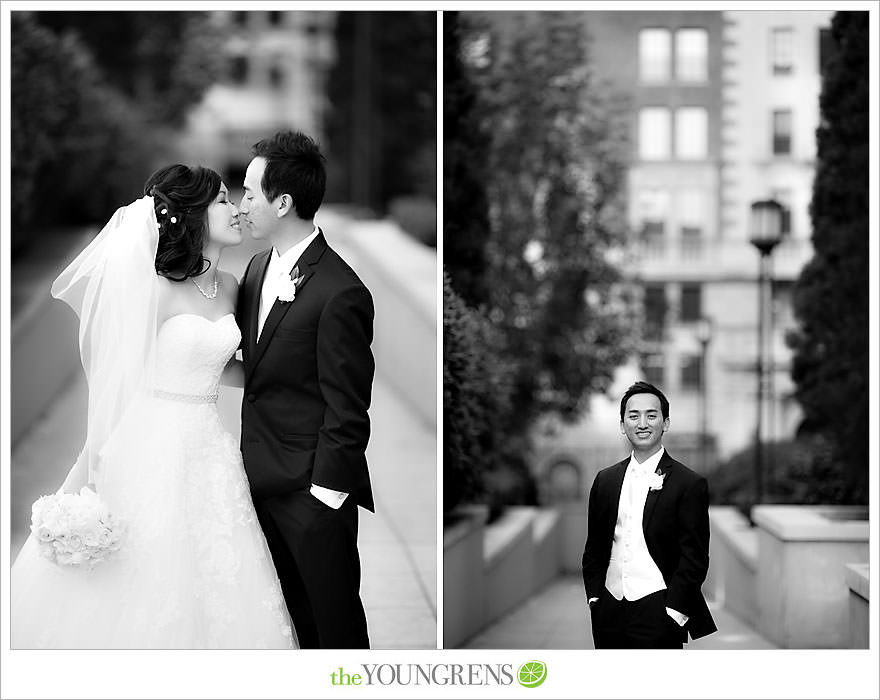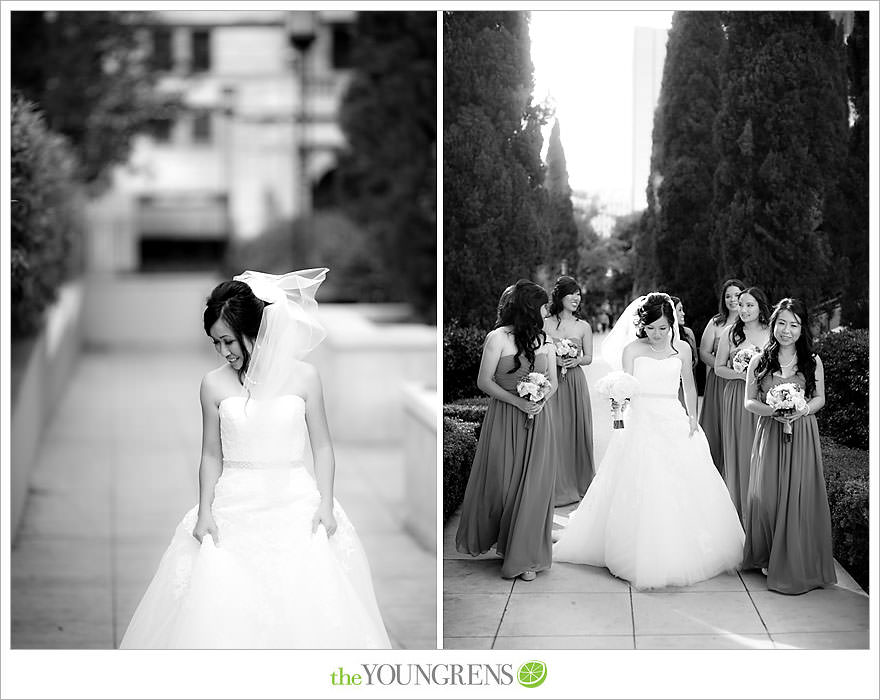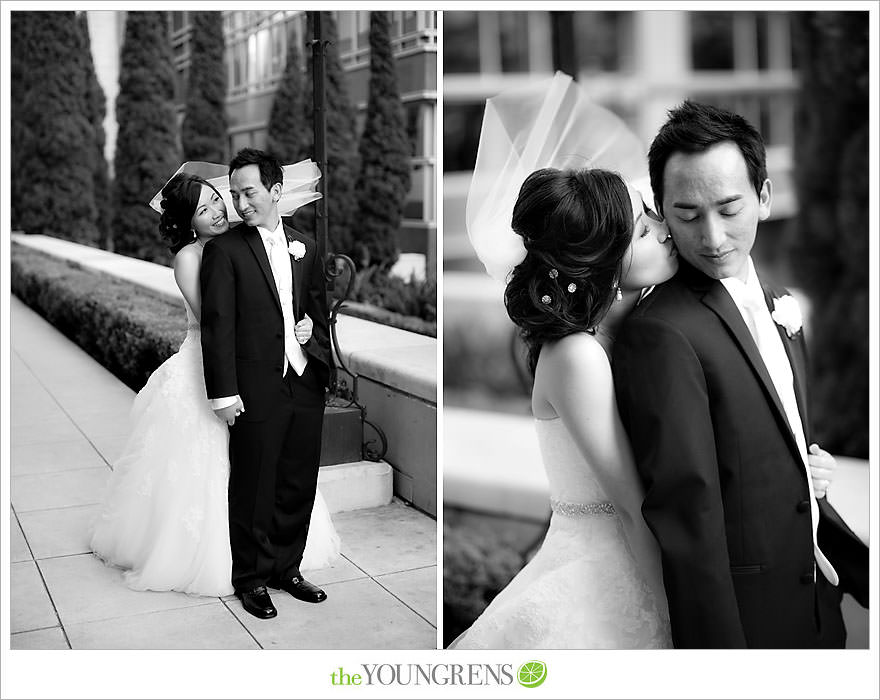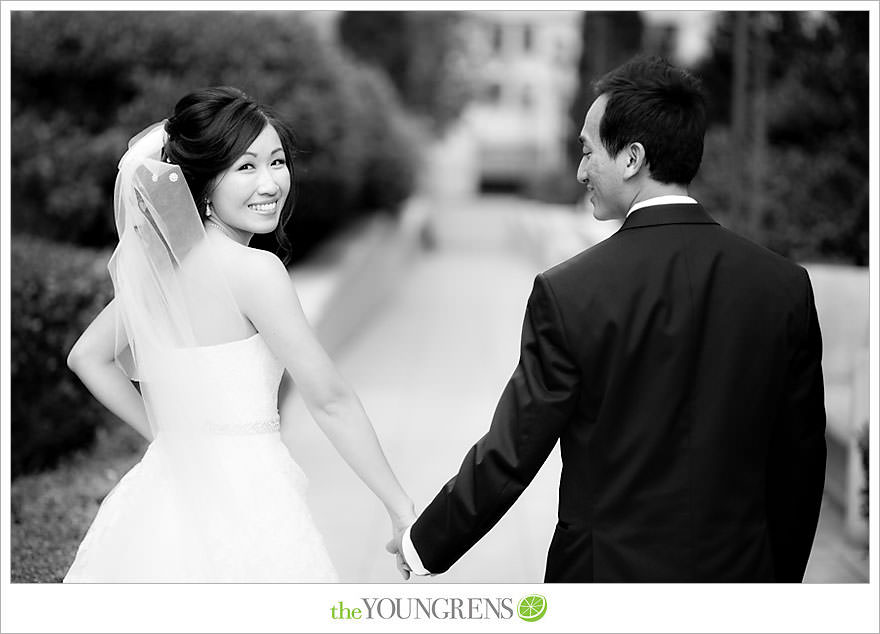 While Kathy and I were waiting for Jeff and Richie to bring around the car, I asked Kathy if she'd had the chance to spin around in her dress yet. She said no and started spinning right there on the street. I love this girl!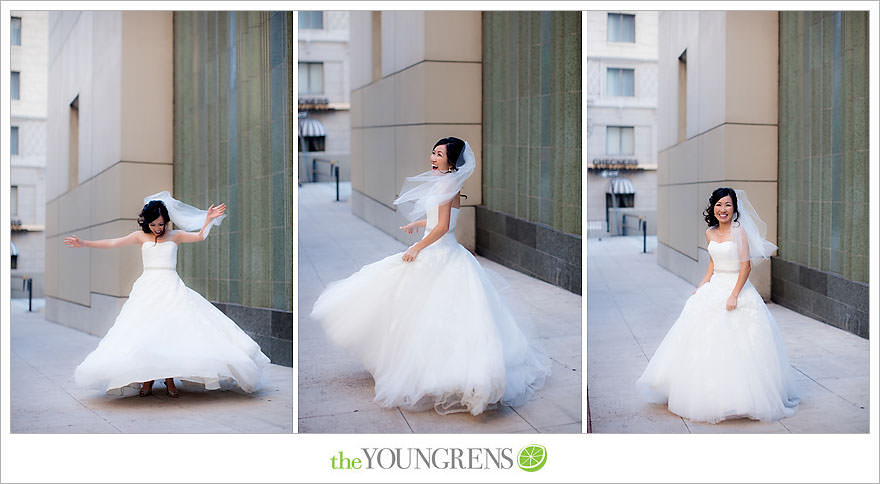 And then I asked if she wanted to run… so cute!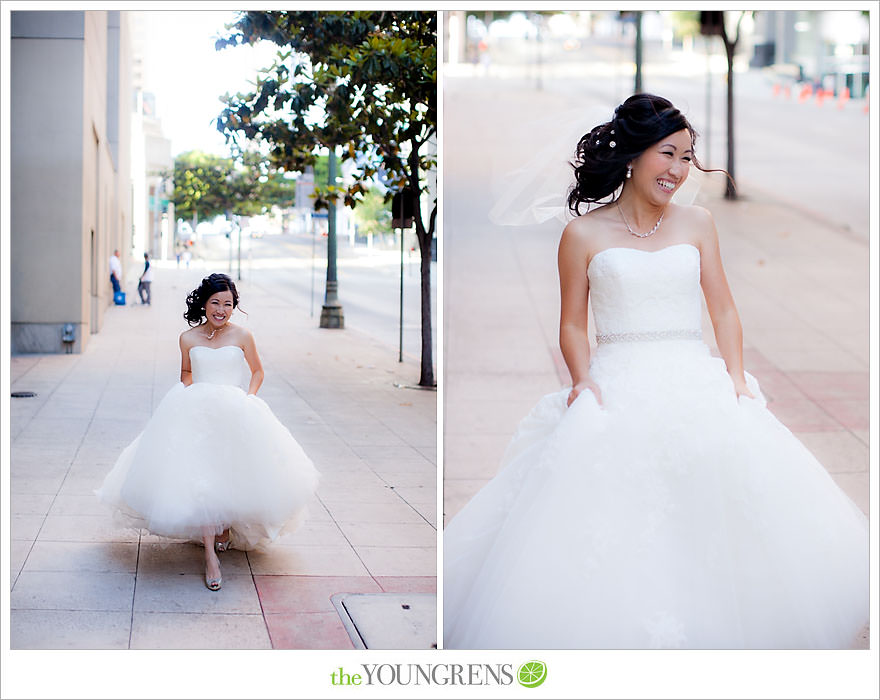 Back at the Kyoto Grand, we popped up to the gardens to capture the beautiful LA skyline.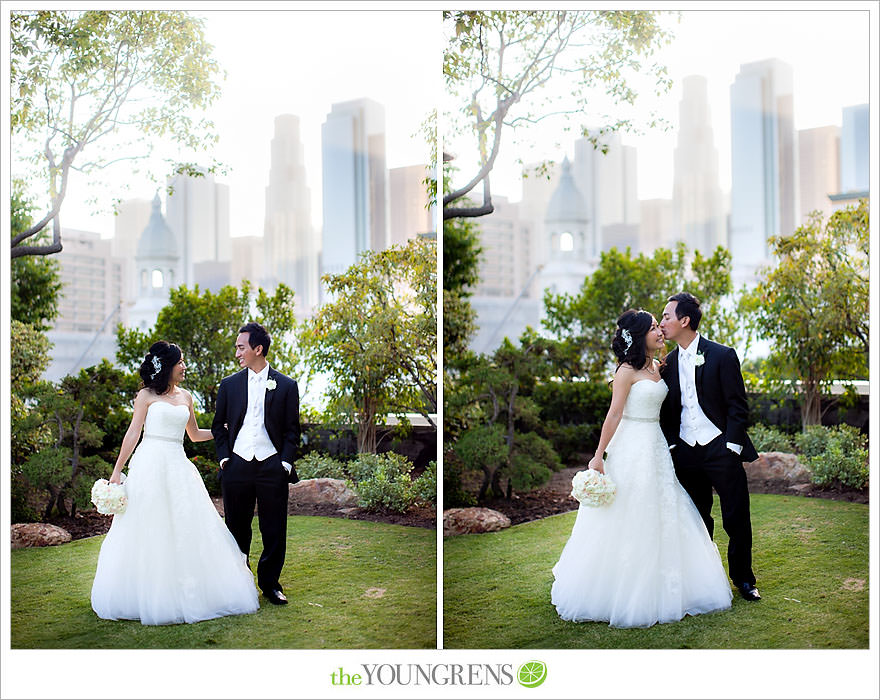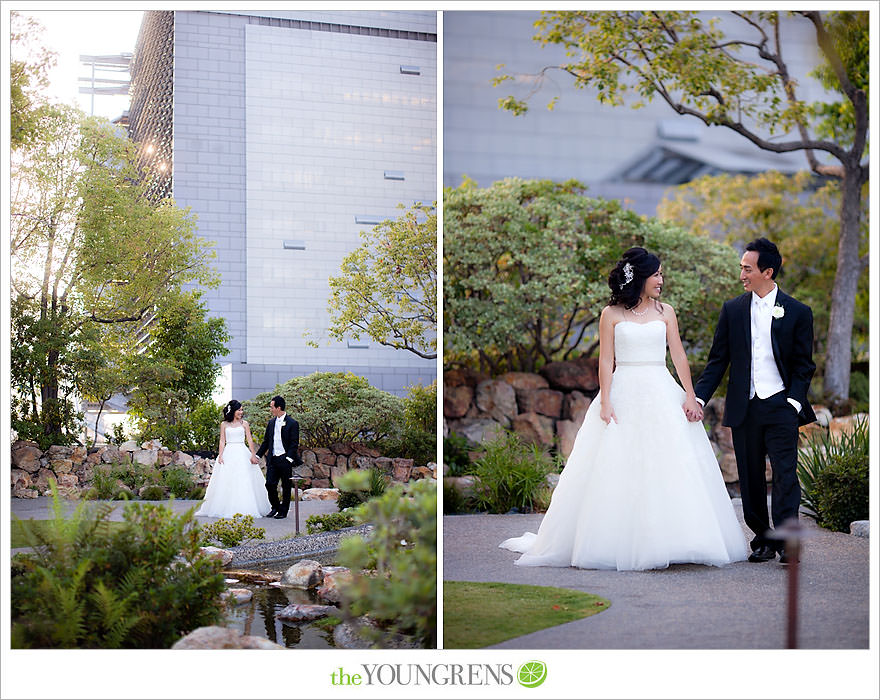 Meanwhile, Sara and her team were putting the final touches on the reception. Ummmm, yeah. This looks dynamite! XL Entertainment provided the swanky lighting and the stunning projected monogram.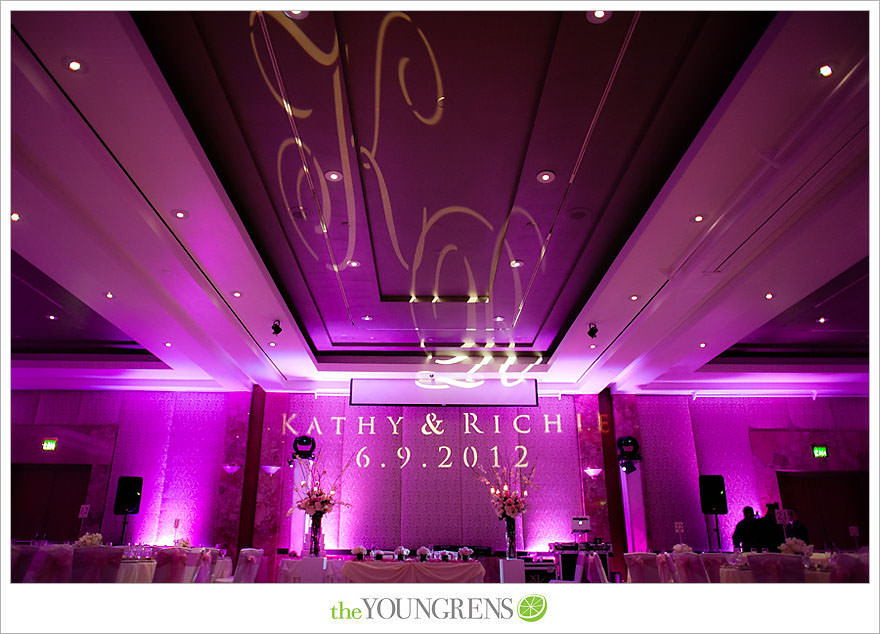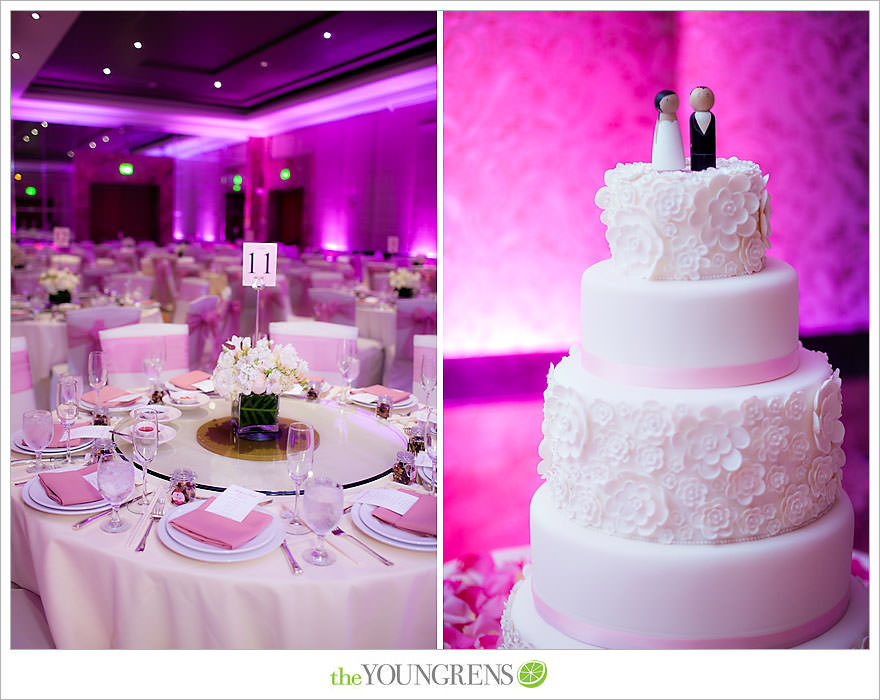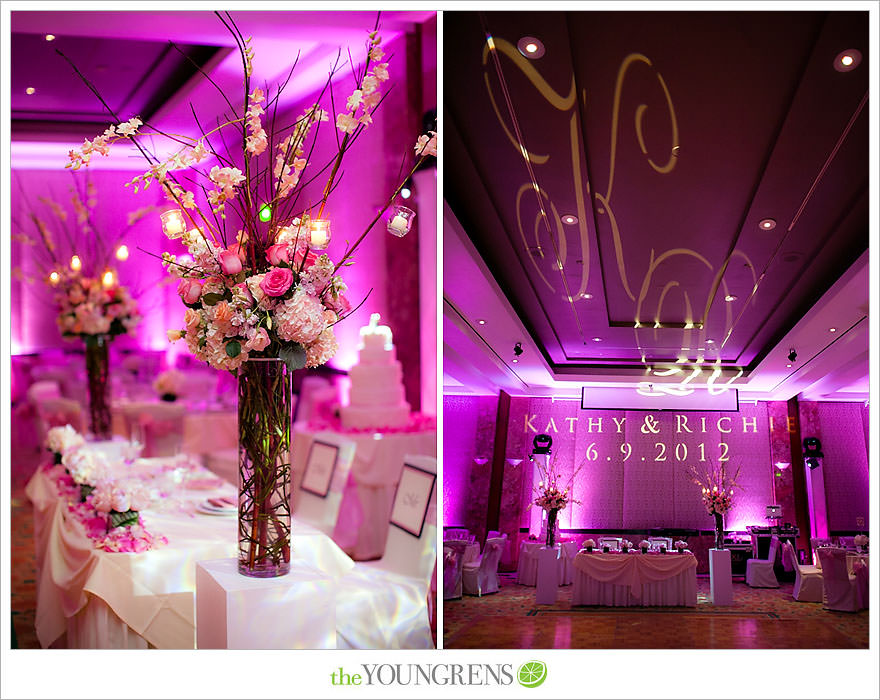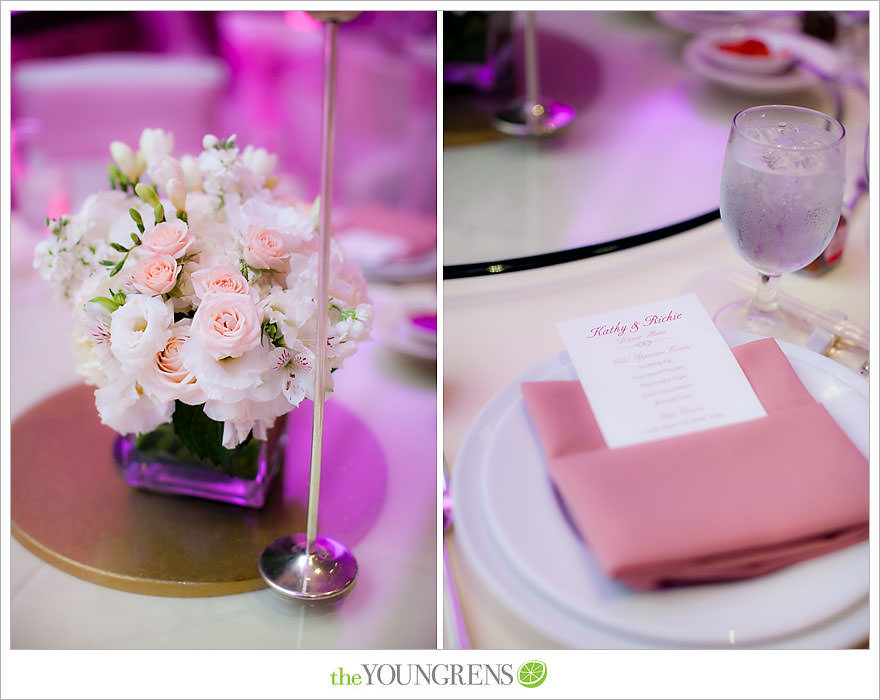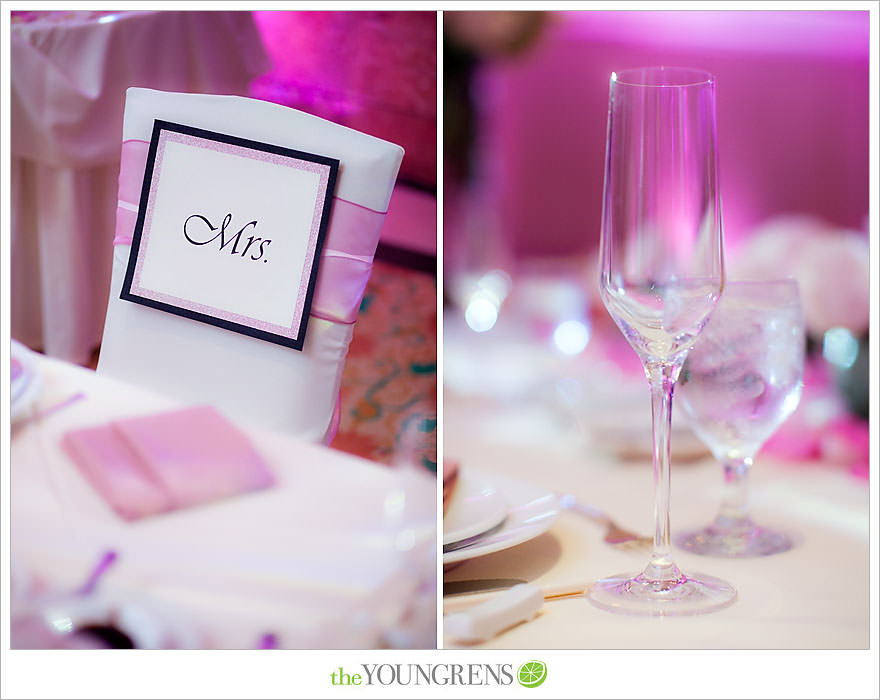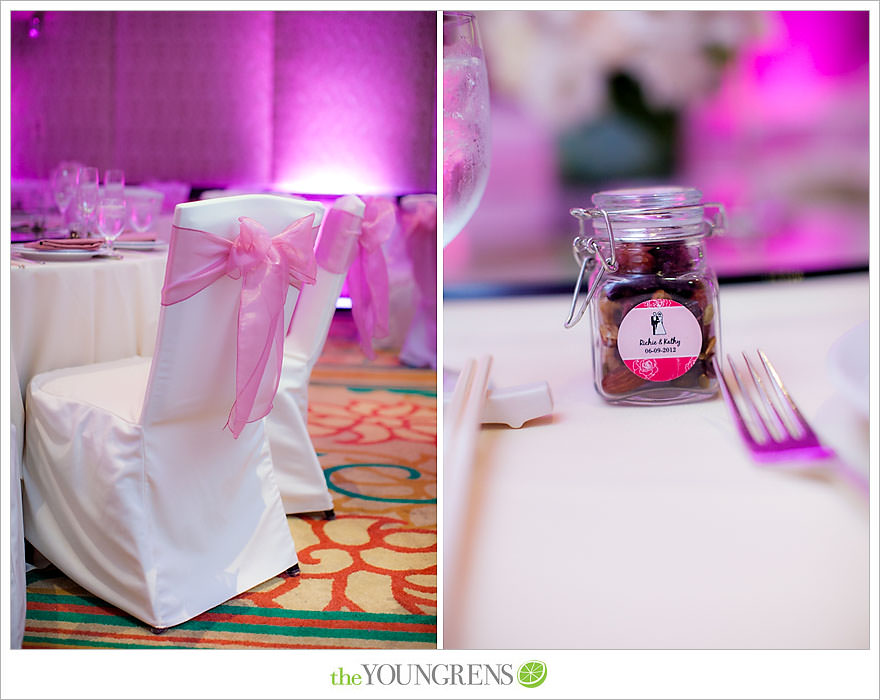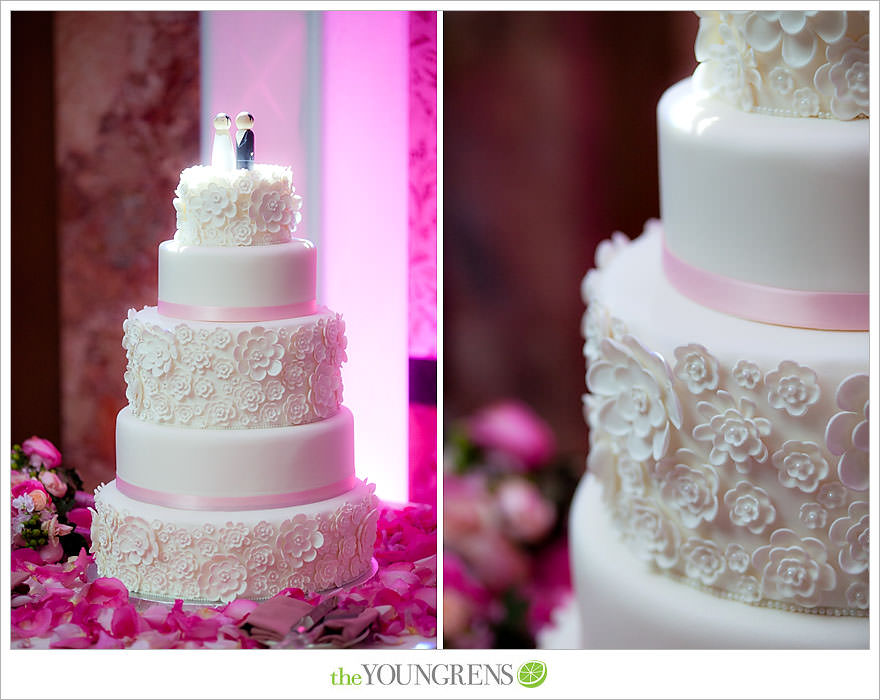 Do you recognize these two?? They're the infamous Jeff and Erin from two years ago with their epic Sydney engagement session (complete with kangaroos) and their multi-cultural Marvimon House wedding. There is no greater honor than for a past couple (especially one we love SO MUCH) to pass along our names, and when Jeff's brother, Richie, got engaged they immediately called us. We love this family!
***Side Note: We're also super proud because after their wedding Jeff and Erin began their very own husband and wife wedding photography business in Australia and have been killing it!! Check them out and send them tons of love! Ok, enough bragging about our amazing couples!***
The party started off immediately with some dancing…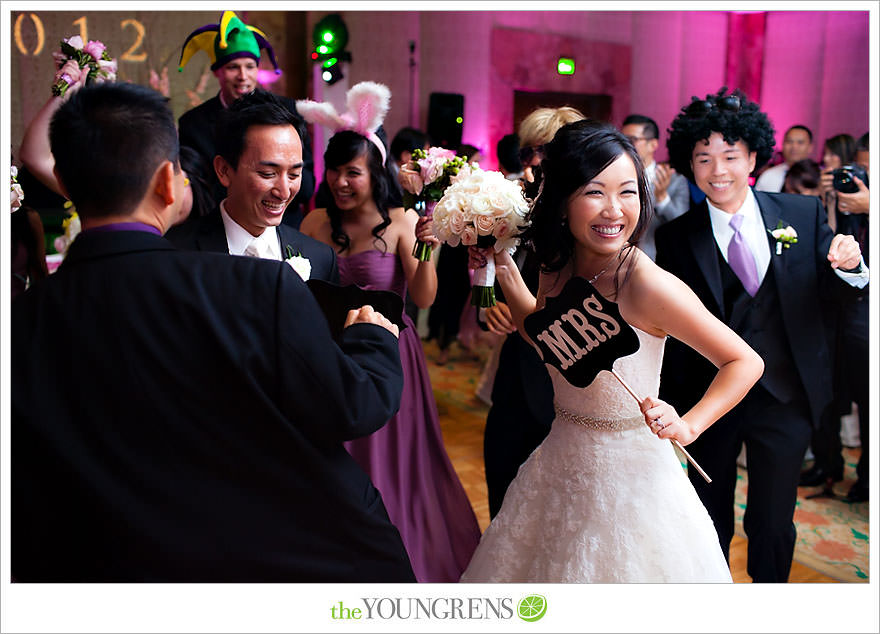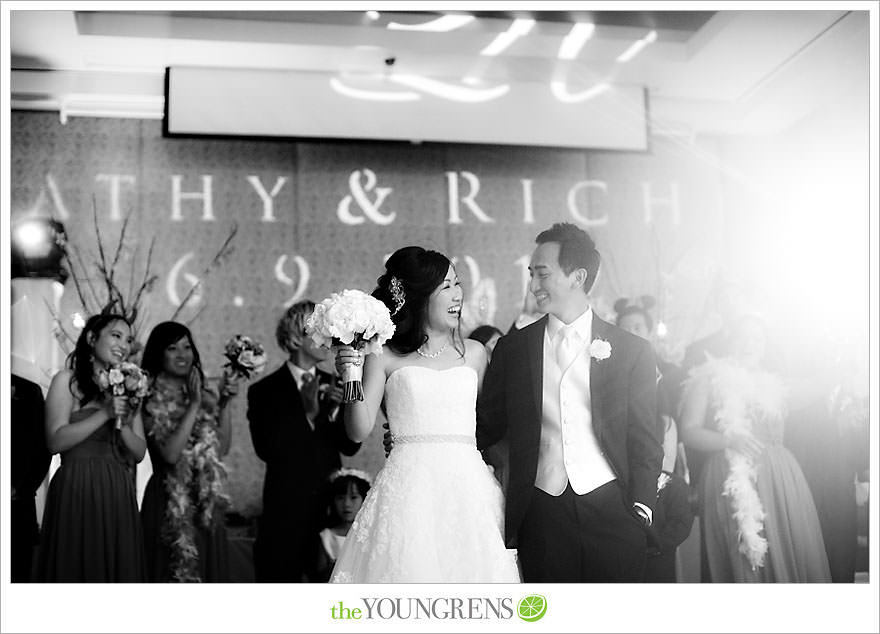 Toasts…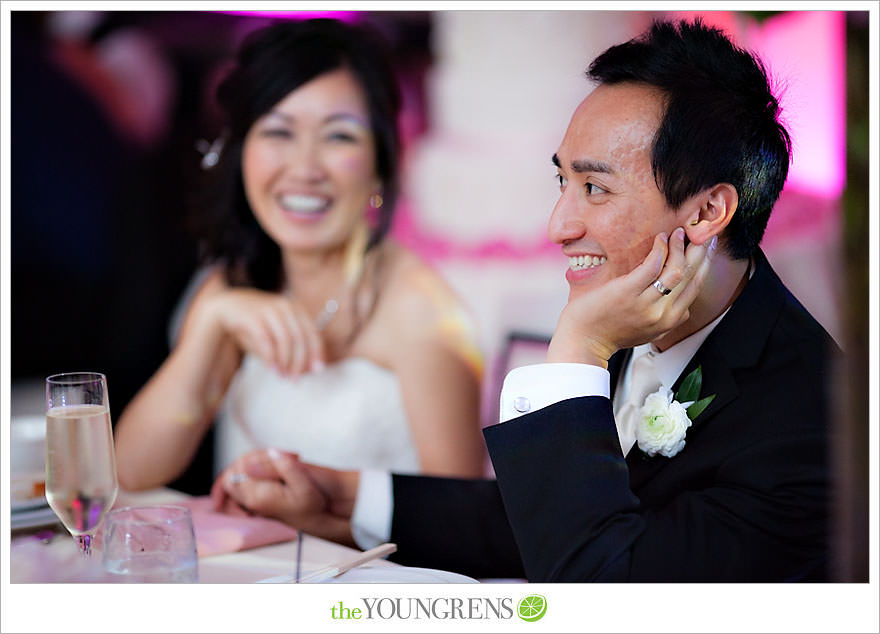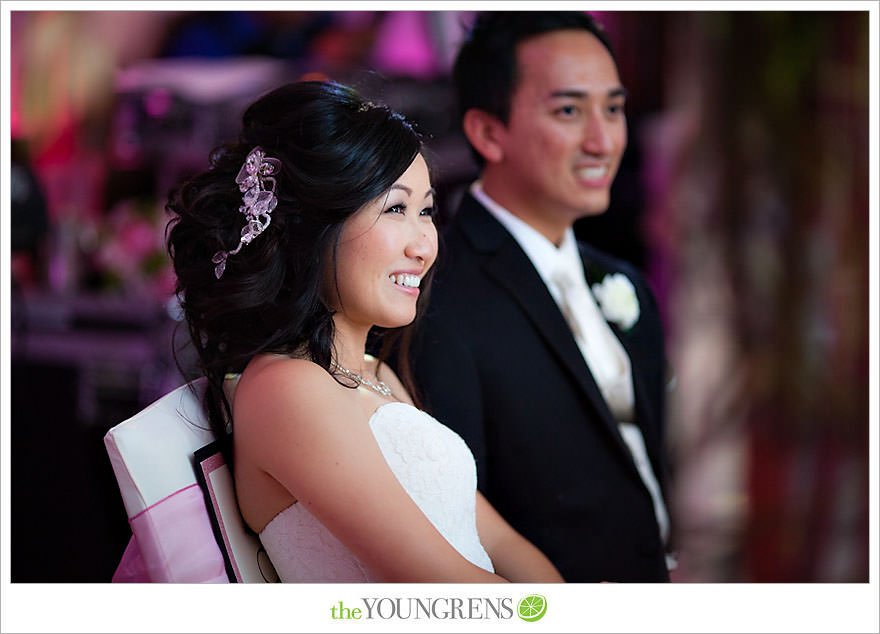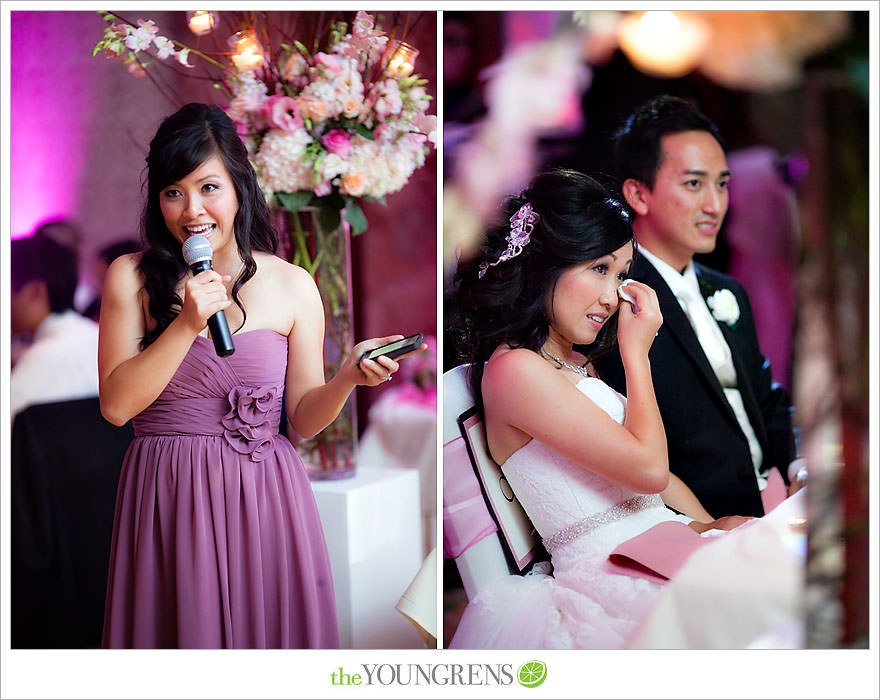 An outfit change and a beautiful choreographed first dance…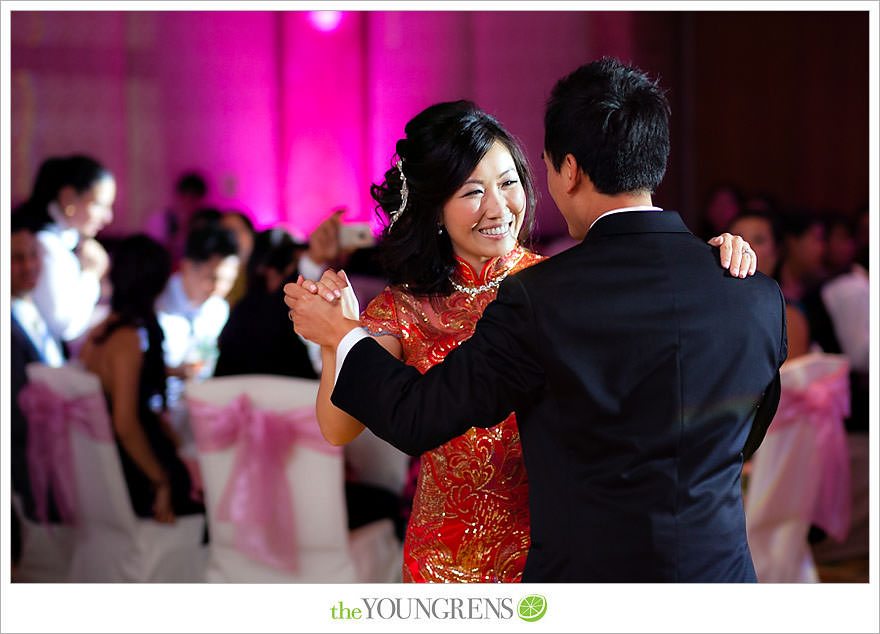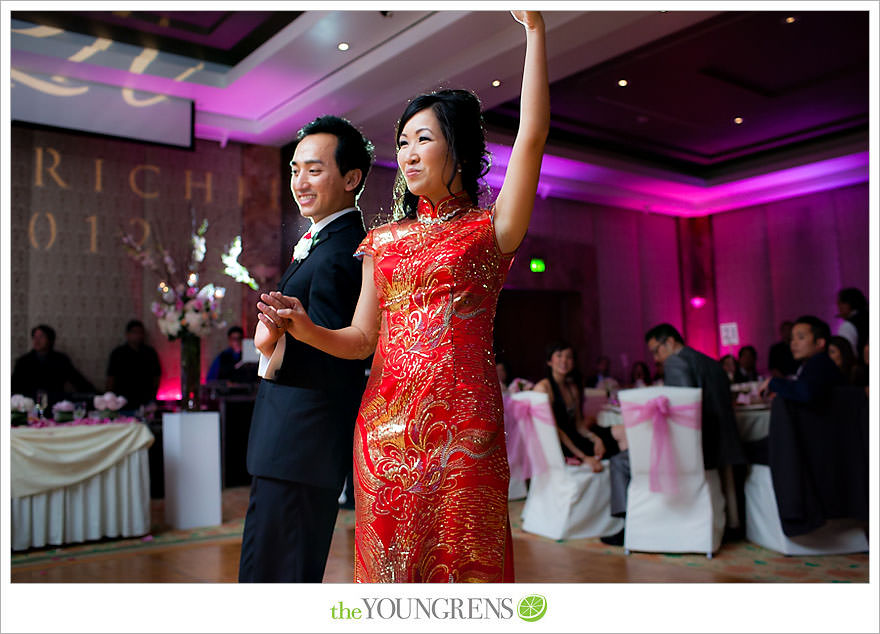 Tons of karaoke and dancing…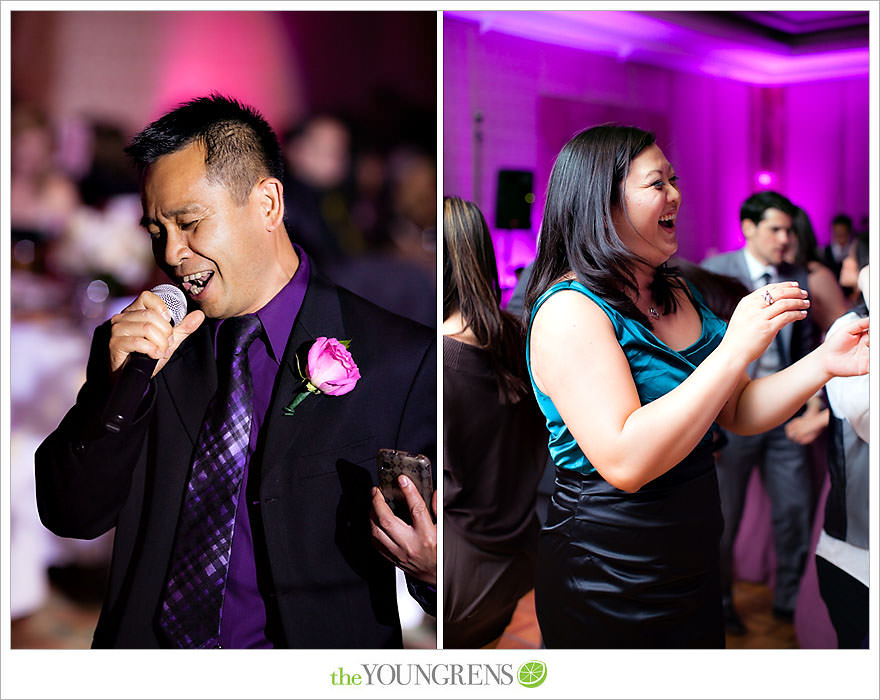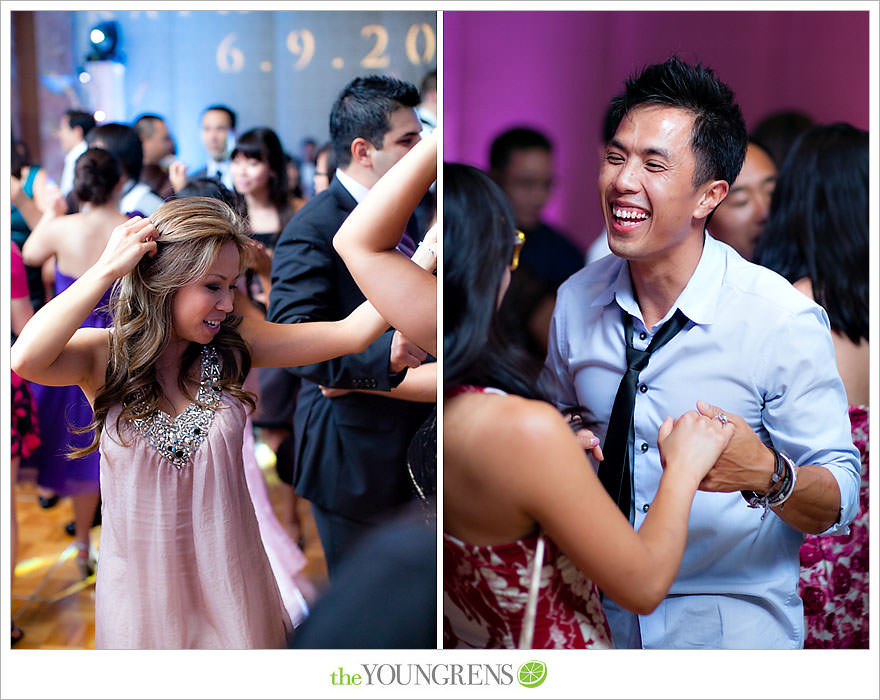 Another outfit change and one of the best slideshows I've ever seen. Richie recorded the entire proposal with the intent of showing it at the wedding short film style. It included a picnic, a helicopter, and lots of big smiles from Kathy. Ha!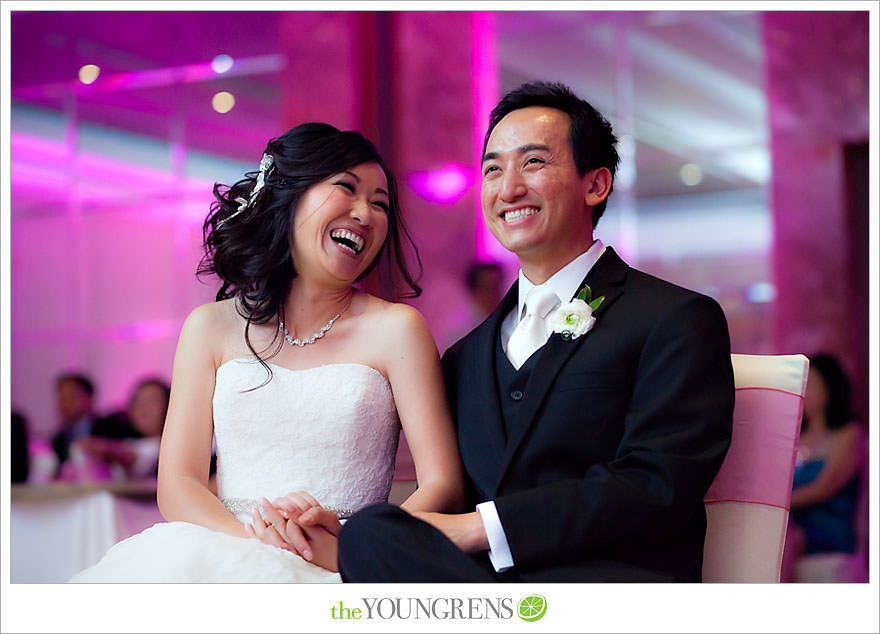 XL Entertainment kept the dance floor packed all night!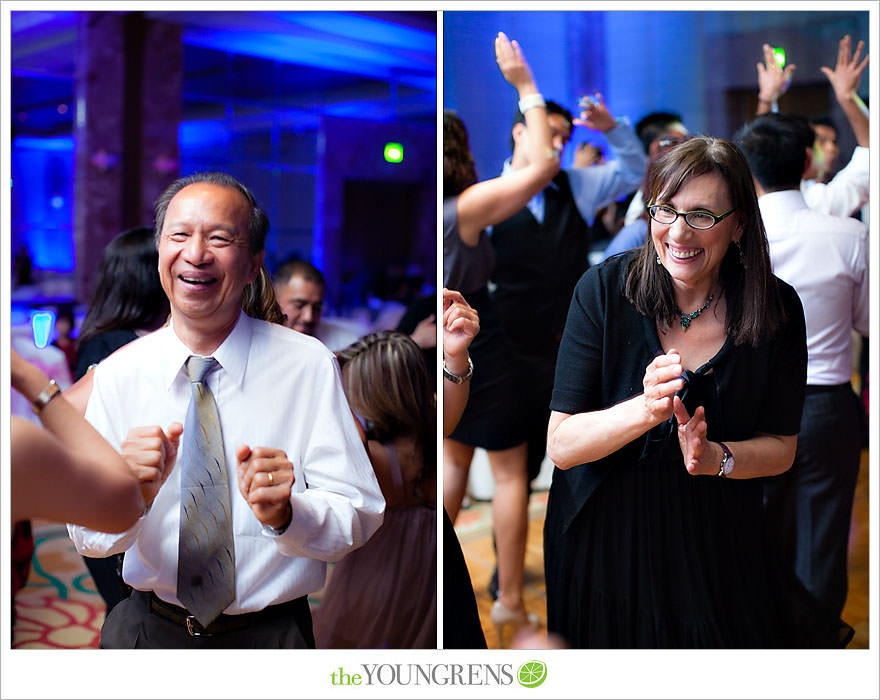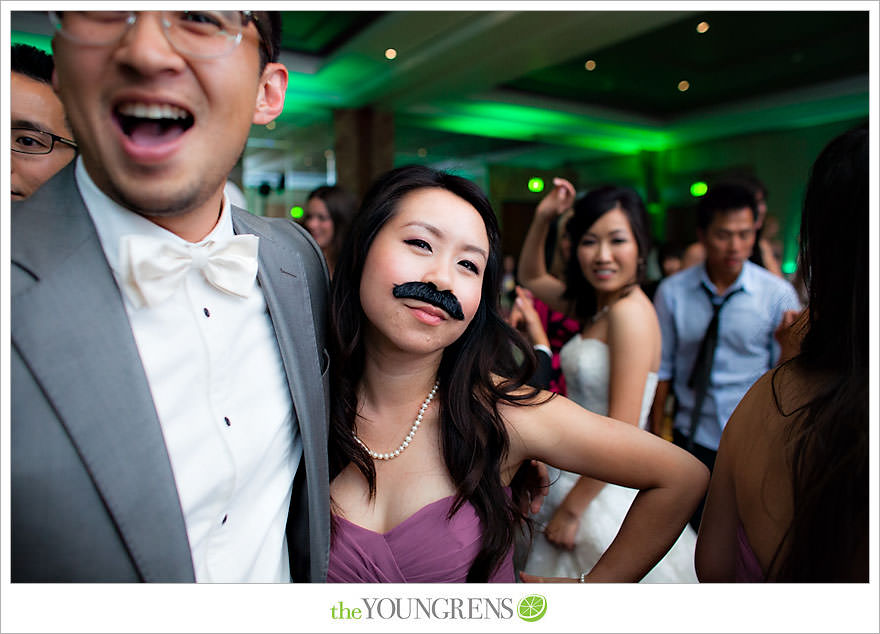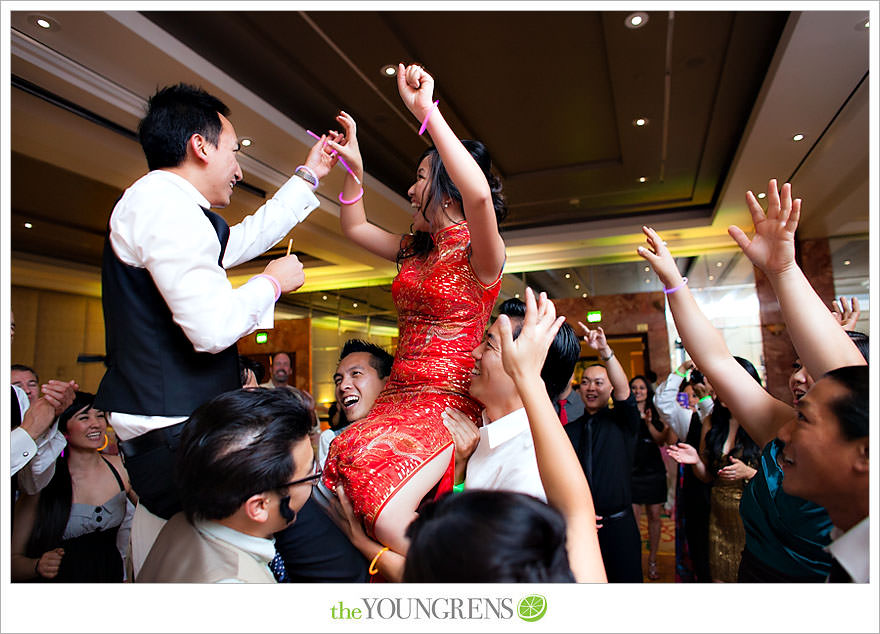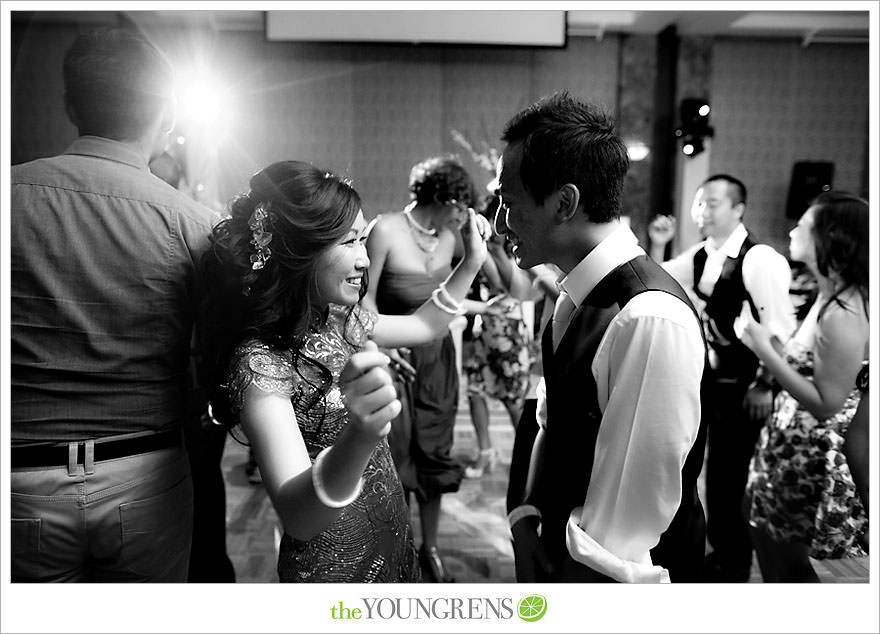 Richie and Kathy: Thank you so much for welcoming us into your family and treating us with your friendship! You guys are seriously a hoot to hang out with and I hope you never lose your big beautiful smiles, your delightfully awkward moments, and that irresistible charm!
Hugs,
Erin
---
Wedding Photography : The Youngrens | Ceremony Location : Immanuel Presbyterian Church, Los Angeles | Reception Location : Kyoto Grand Hotel and Gardens | Event Coordinator : Sara Ramirez, Planning Forever Memories | Floral Design : My Wedding Blooms | Cake : Jana's Fun Cakes | Dress : Pronovias | Shoes : Jimmy Choo | Hair & Makeup : Caren Lazarus, Design Visage | DJ : XL Entertainment | Reception Lighting : XL Entertainment | Wedding Videography : Joshua Dao Productions | Photobooth: Prestige Photobooth
---