The word that keeps coming to mind with Stephen and Michele's wedding is 'promise.' God gave both of these individuals a promise years before they ever met each other, and what makes Steve and Michele such incredible people is that they were faithful to that promise. The promise helped them to know – truly deeply know – that they couldn't settle for anything less than the person that God had prepared for them.
Their journeys weren't always easy. Sometimes they were tough, but Steve and Michele are tough people. They're fighters when it comes to this thing called life and they kept their eyes on the path laid out before them. So when they met, fell in love, and realized that they had discovered God's promise in each other, they also discovered the kind of overwhelming joy that only exists in the heart of a promise fulfilled.
Both of Stephen and Michele's personalities are upbeat and positive so when it came to the most amazing day of their lives, everybody knew it was going to be a partay! Not only did joy seep into the pores of the day, but love burst out of every heart of those present, including ours. They held their ceremony in downtown San Diego at the old and beautiful First Presbyterian Church and the reception took place at  Maderas Country Club, an elegant venue tucked into the peaceful rolling hills of Rancho Bernardo. The ladies of Fresh Events did a fantastic job coordinating and designing the entire event, which incorporated an elegant and simple take on the white winter season.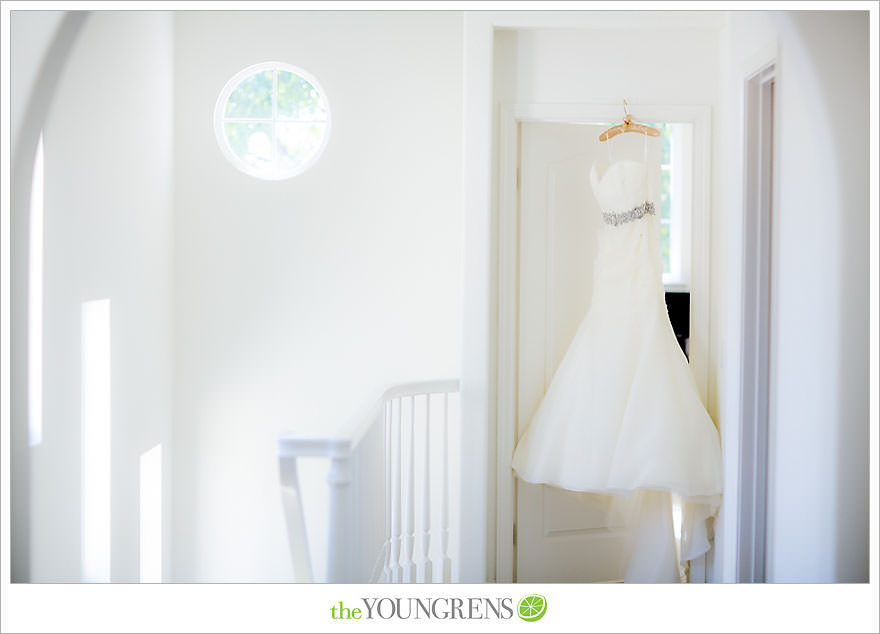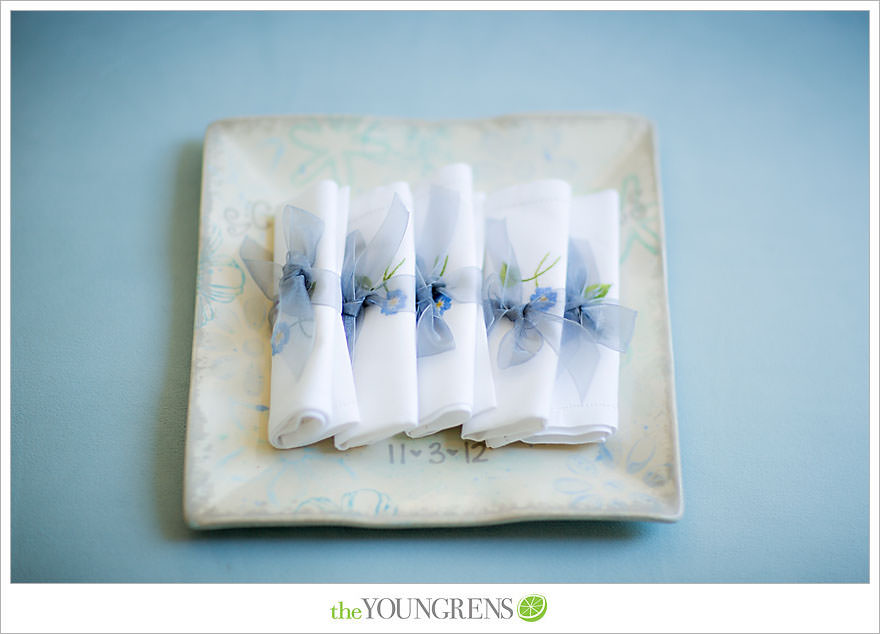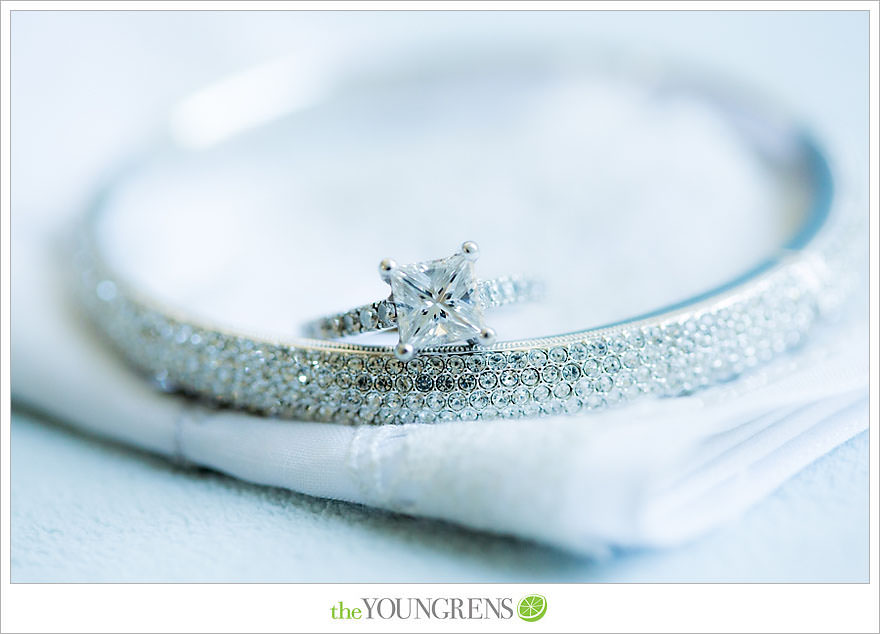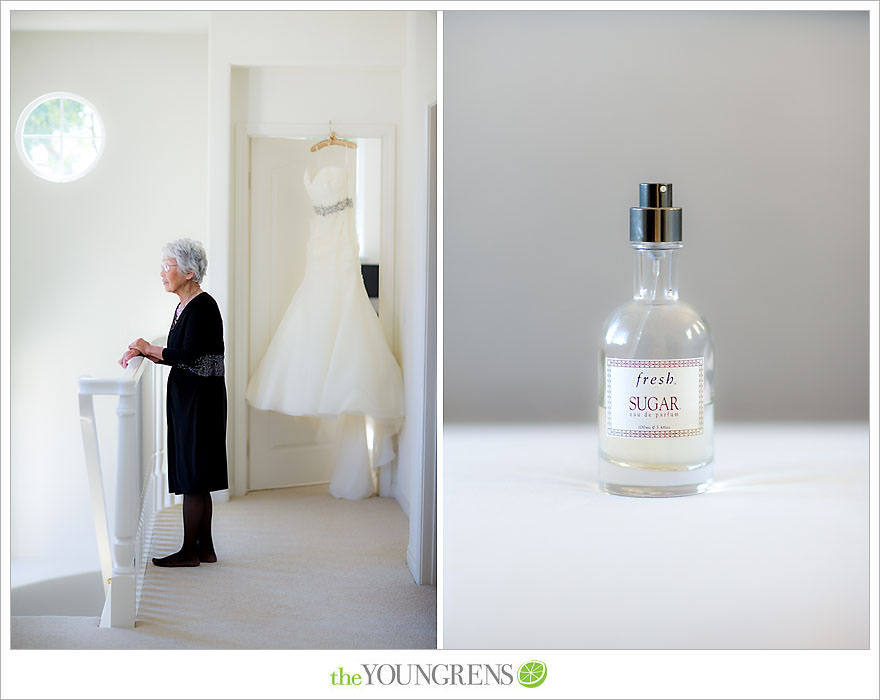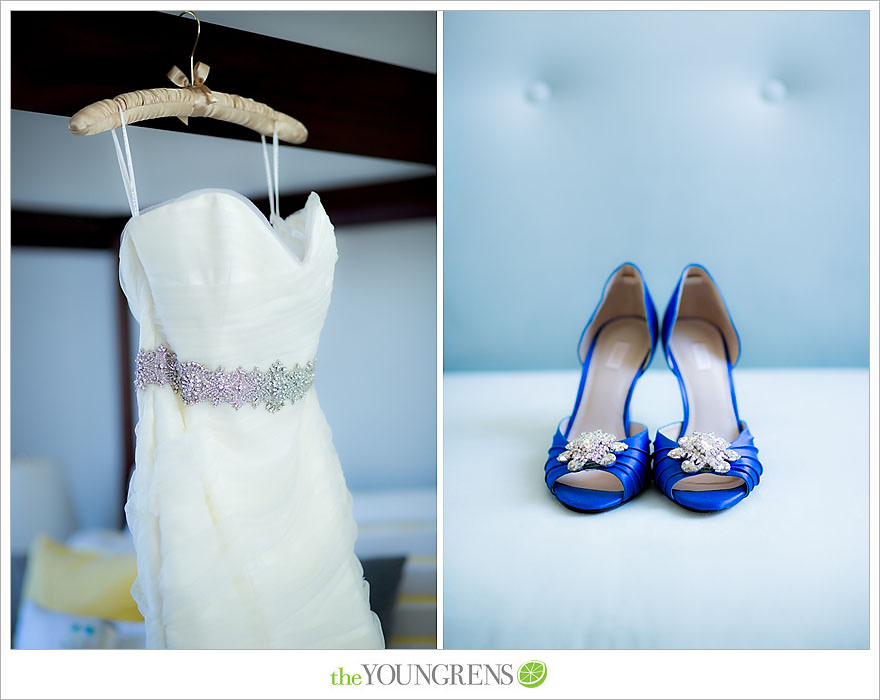 How gorgeous is this girl? She's beauty, style, and elegance wrapped up in a crazy sweet package!Gotta love Grandma!! She was soooo adorbs!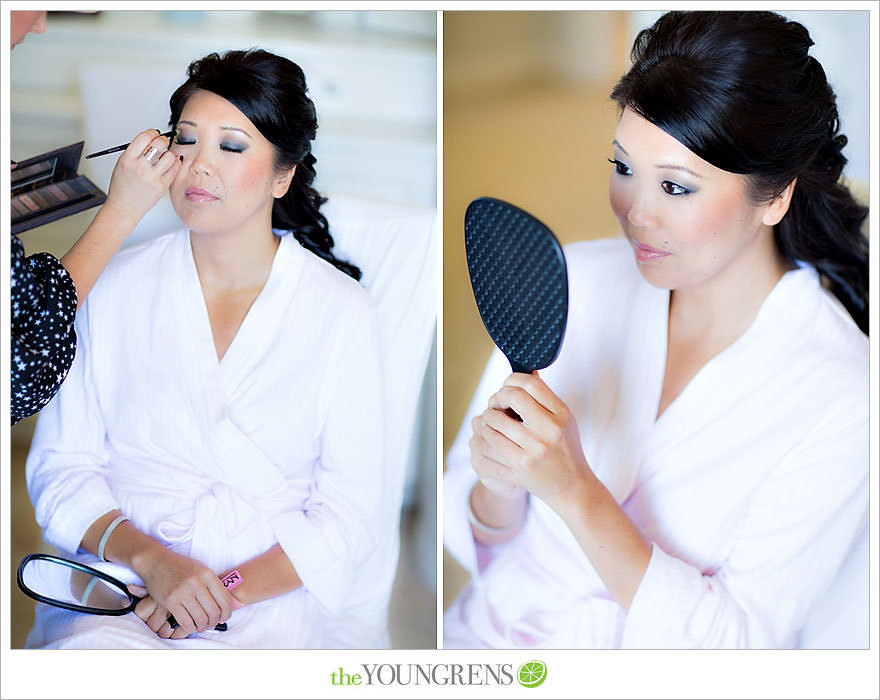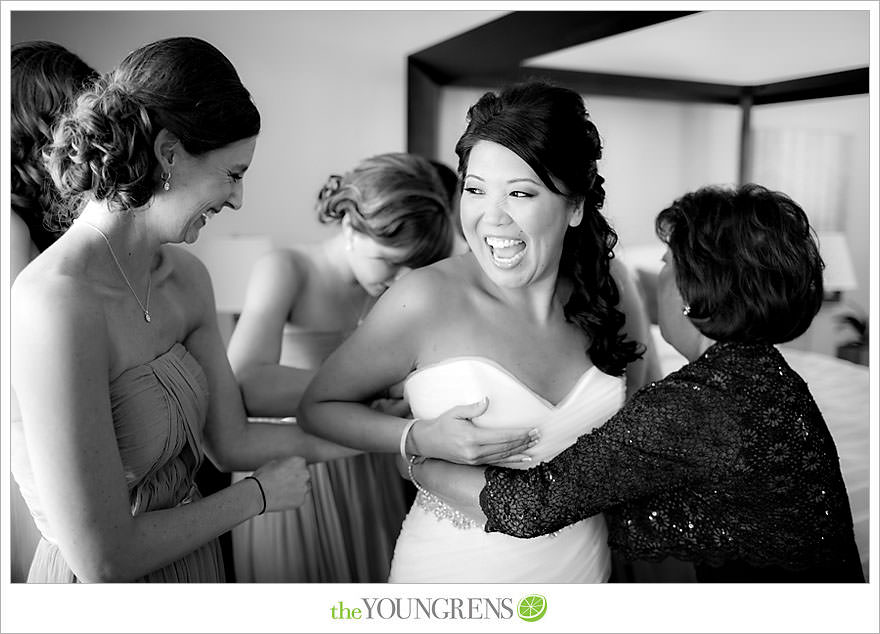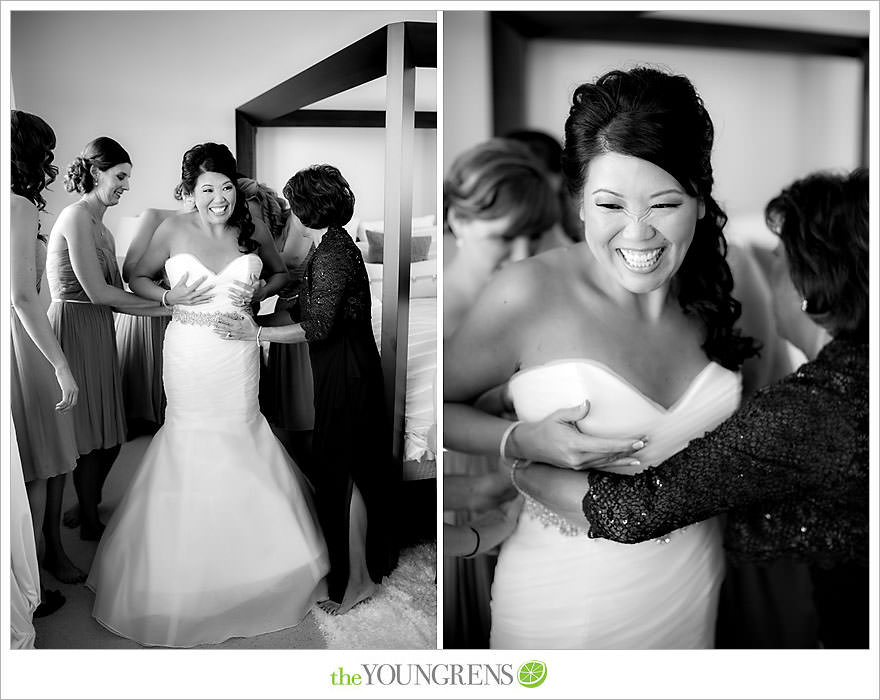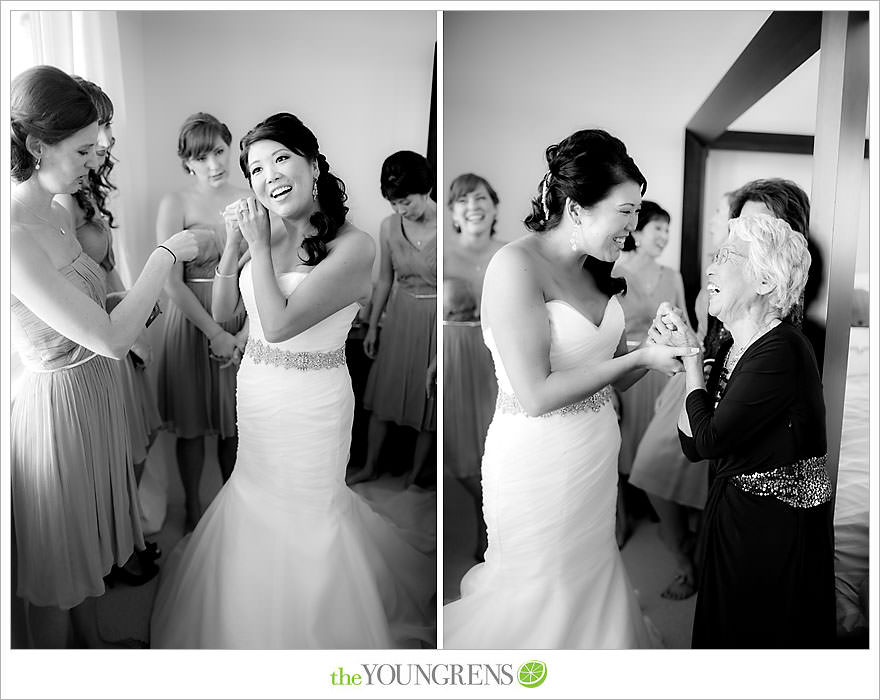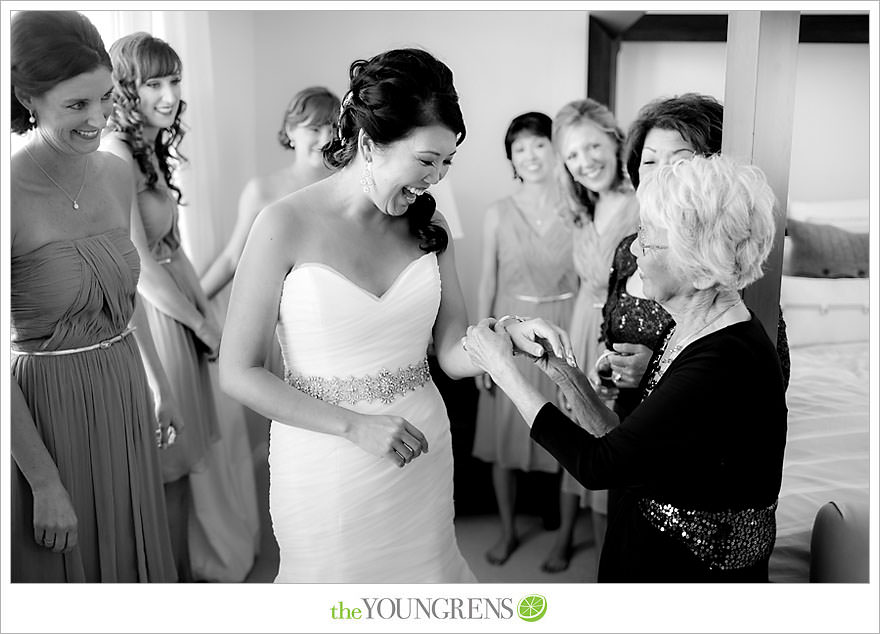 Michele put on her finishing touches down at the historical church where Jeff also met Stephen and boys for their prep.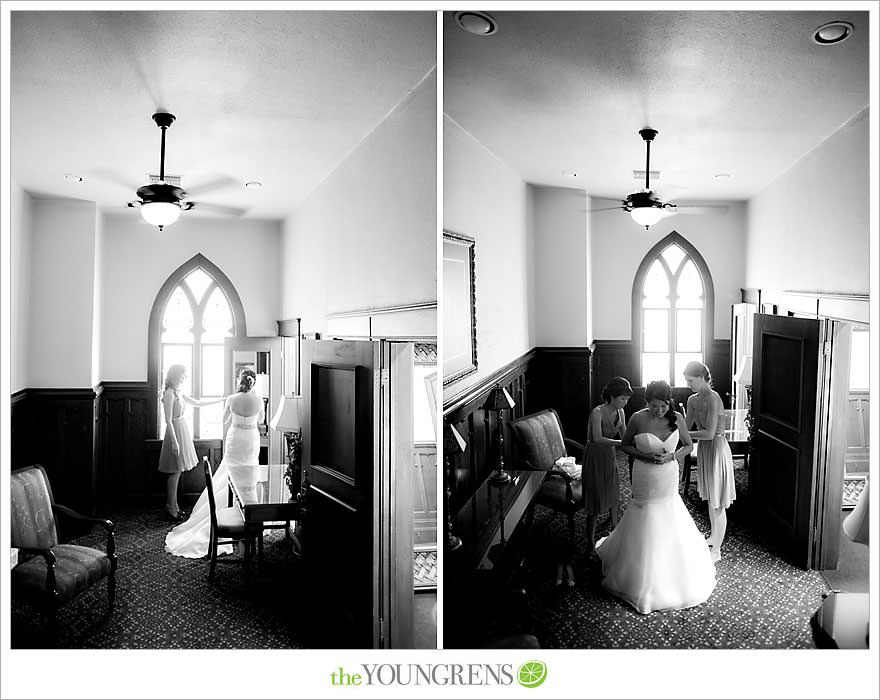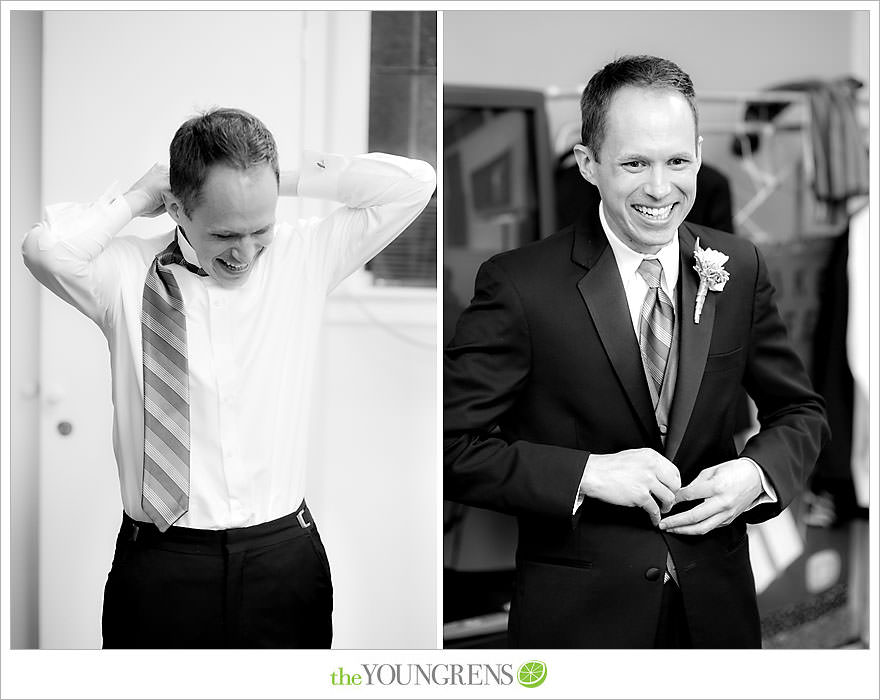 Get your tissues ready folks, because this First Look is a doozy! Stephen has a crazy emotional heart when it comes to Michele and his joy was BURSTING at the seams.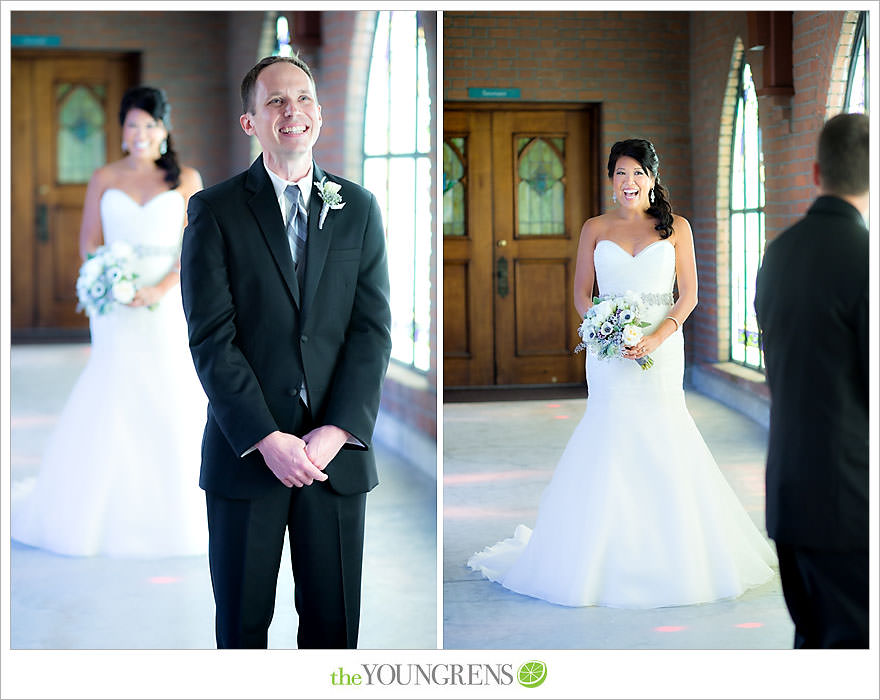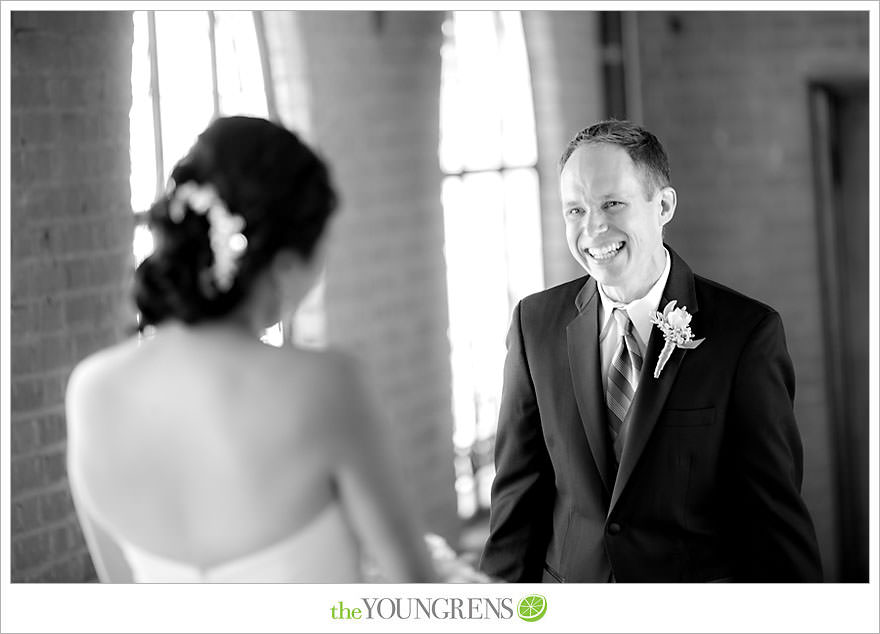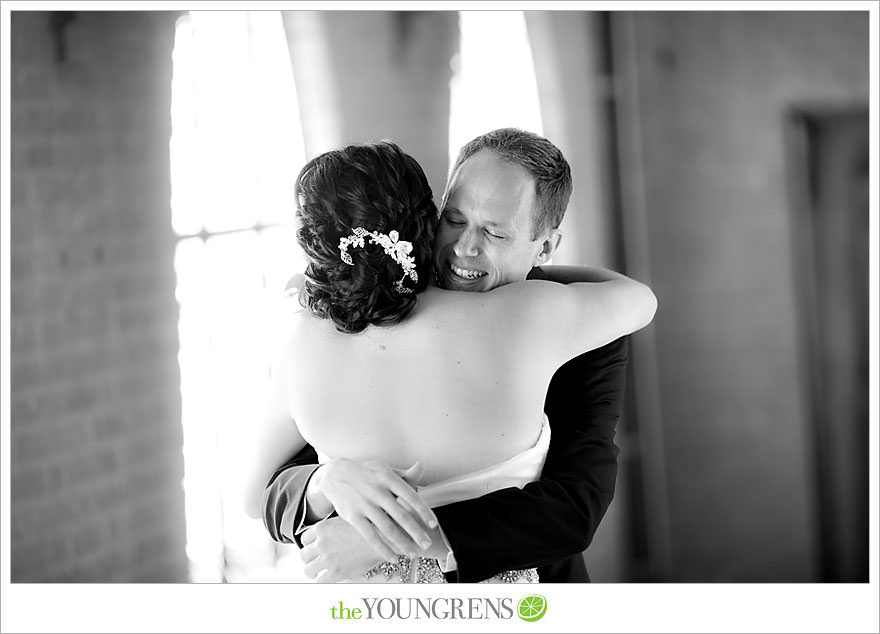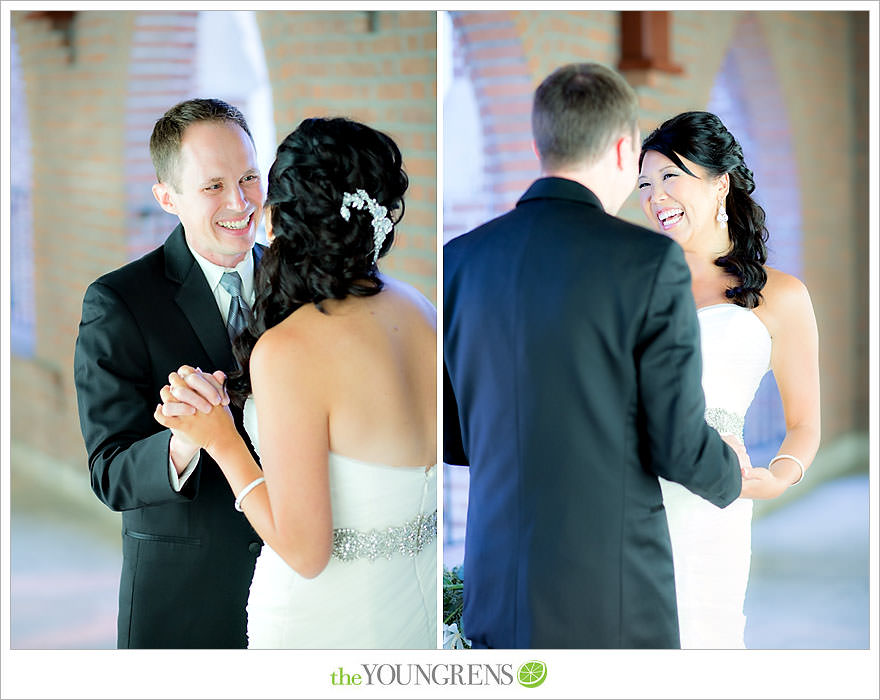 Stephen was so giddy, it was like a five-year-old boy on his birthday. He was even so excited about Michele's rockin' heels!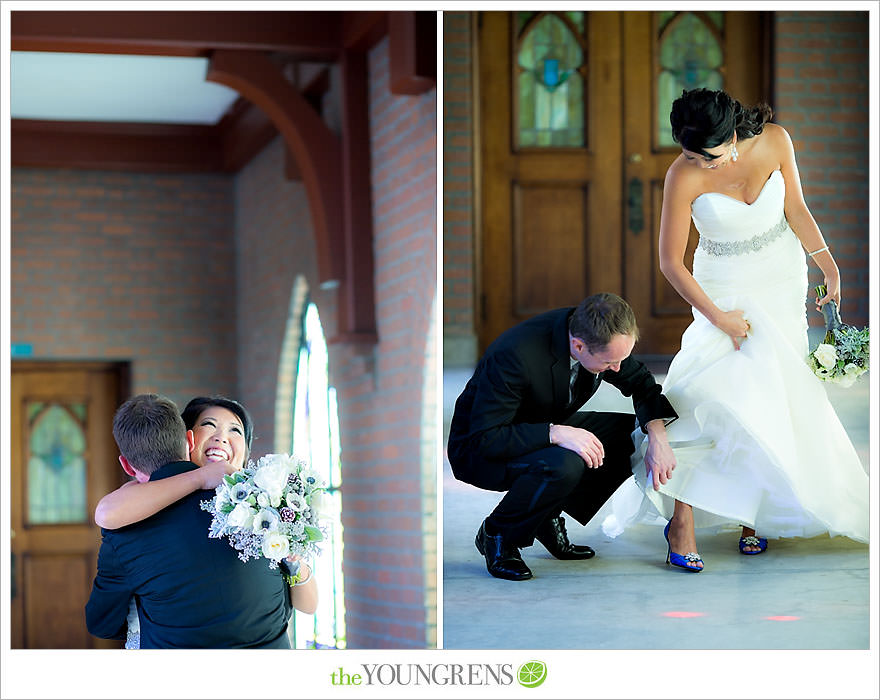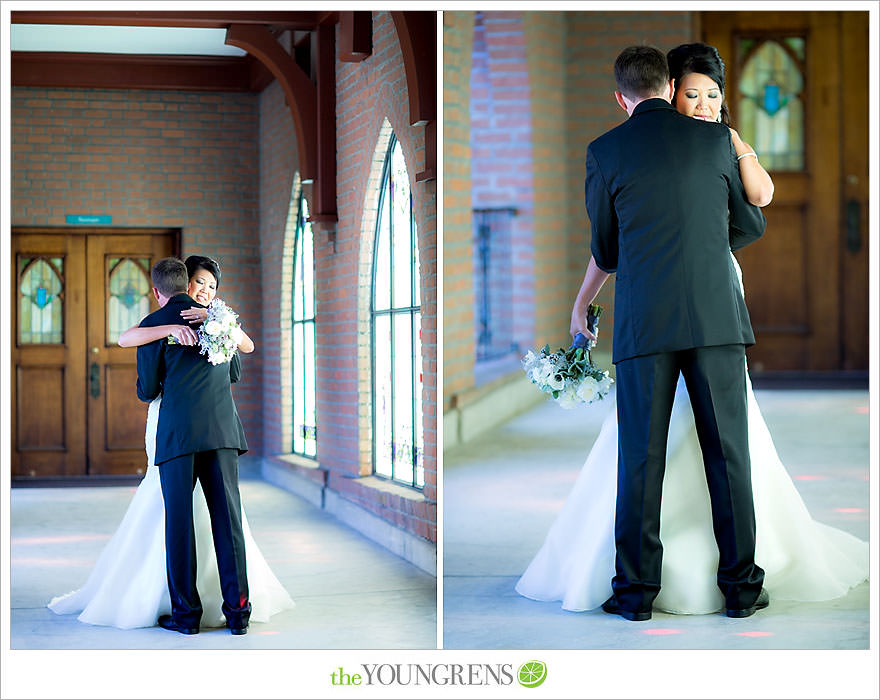 After praying together…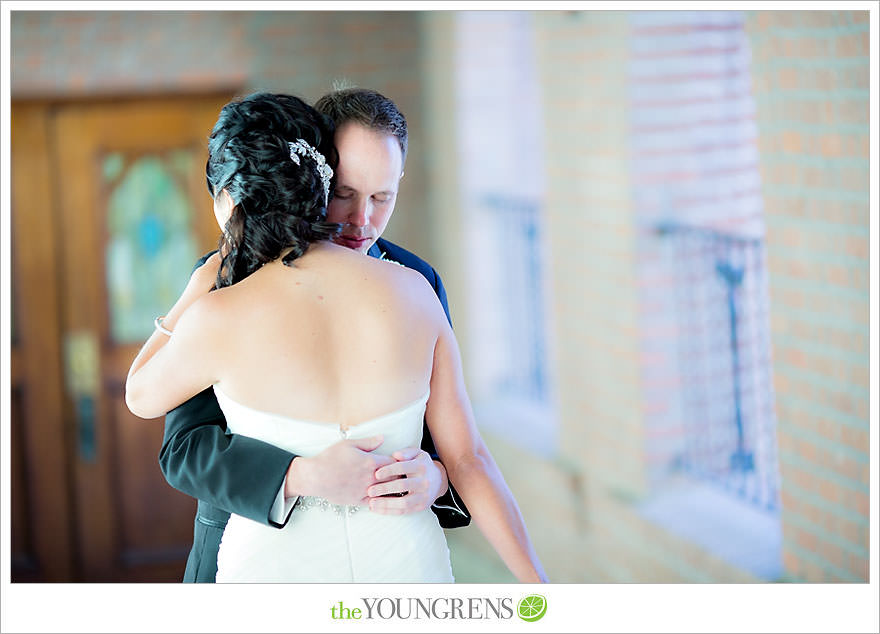 They used the First Look as a time to give each other gifts, which brought all of us to tears again. We were emotional wrecks watching these two!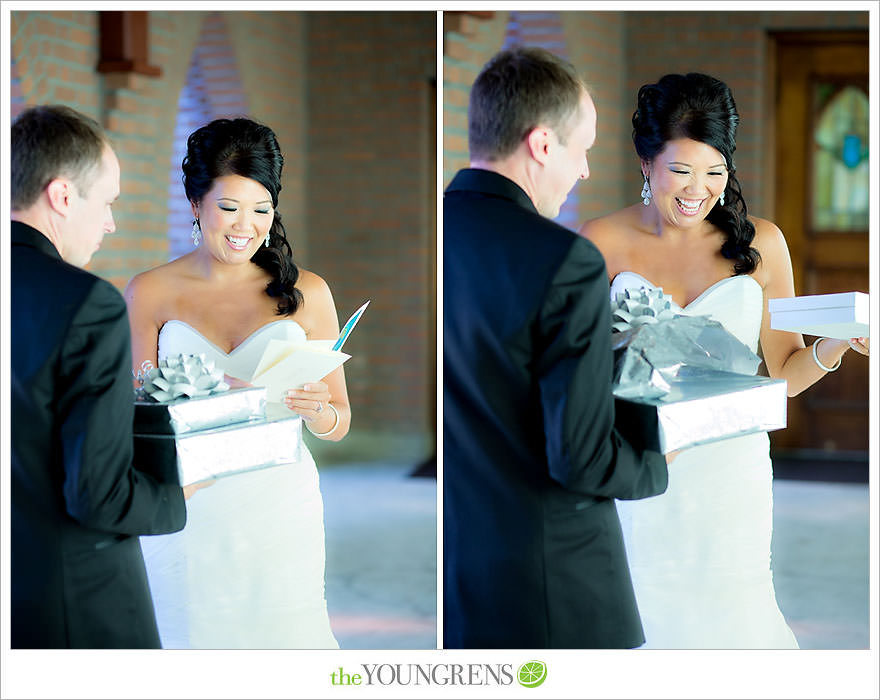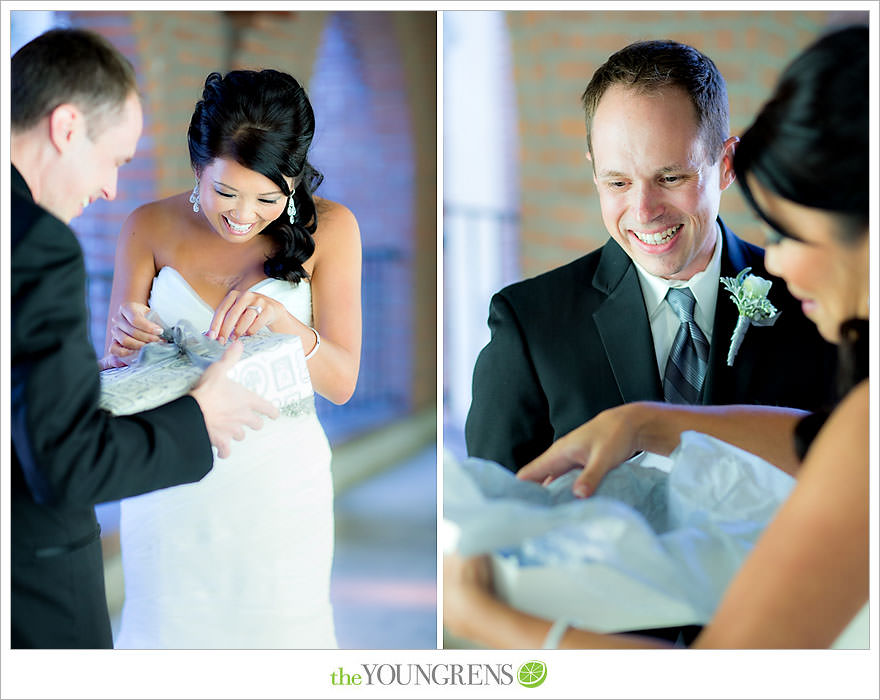 Stephen gave Michele a bible with their combined family histories and legacies written on the inside as their first family heirloom together.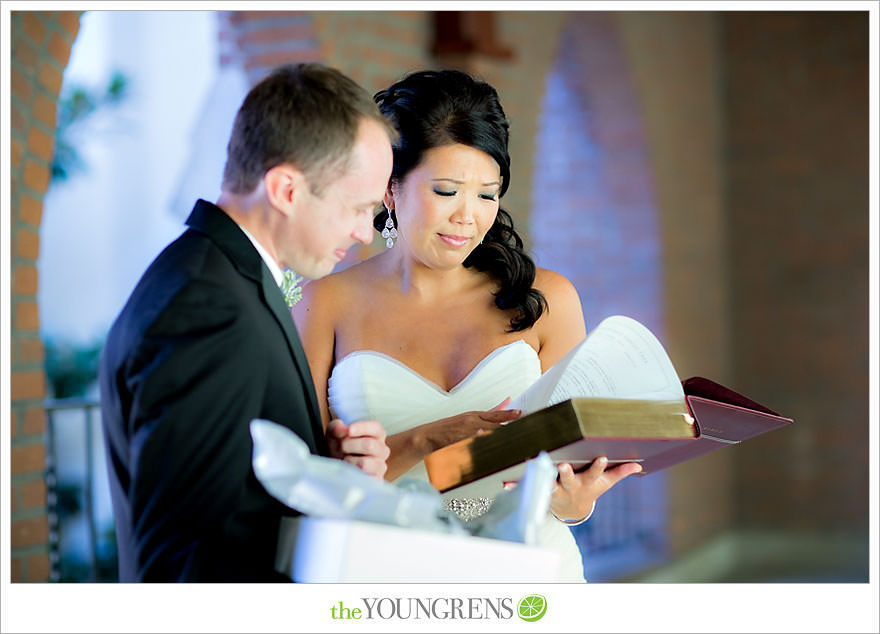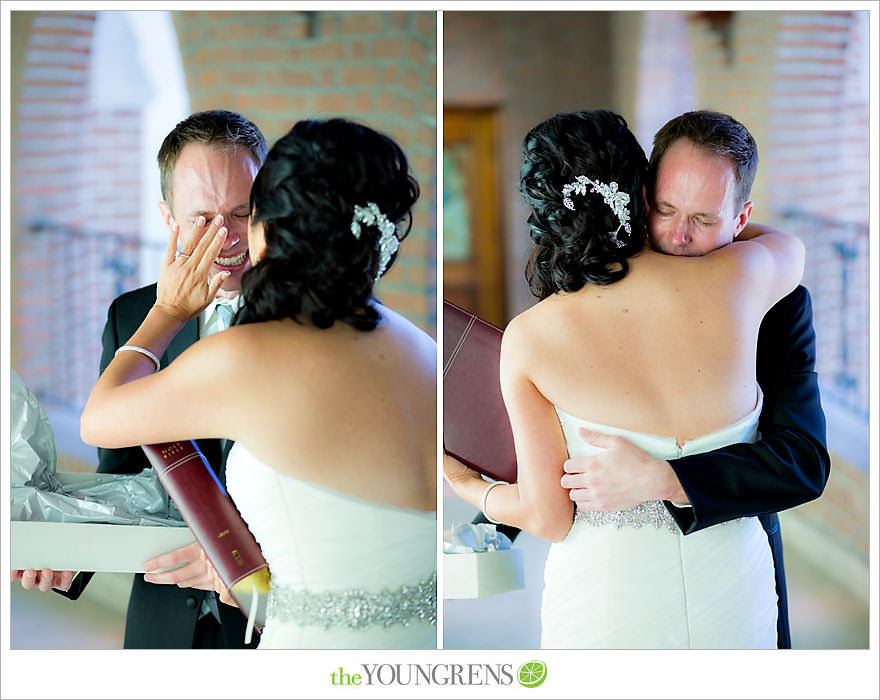 Then Michele gave Stephen a journal she began writing just after their first date and it chronicled their entire courtship. *love*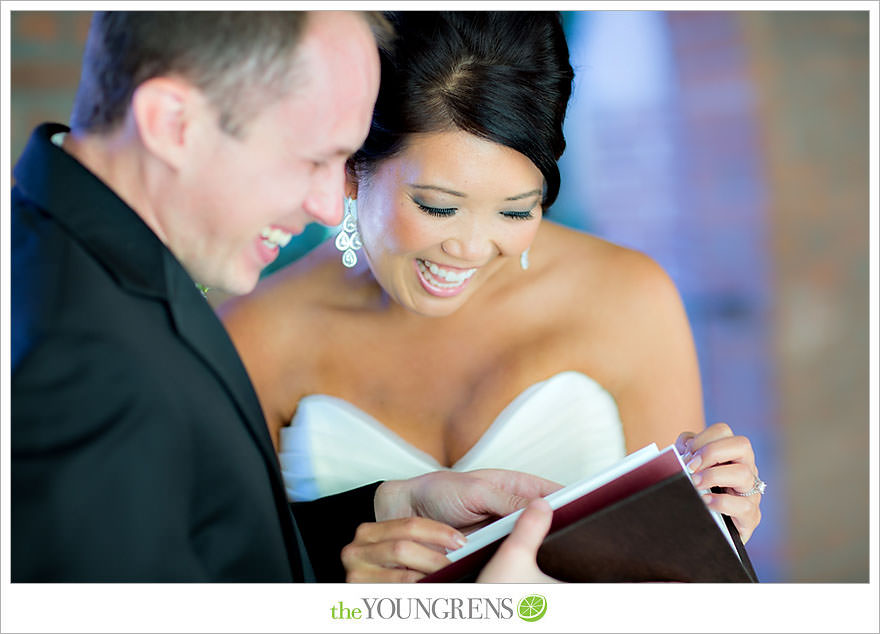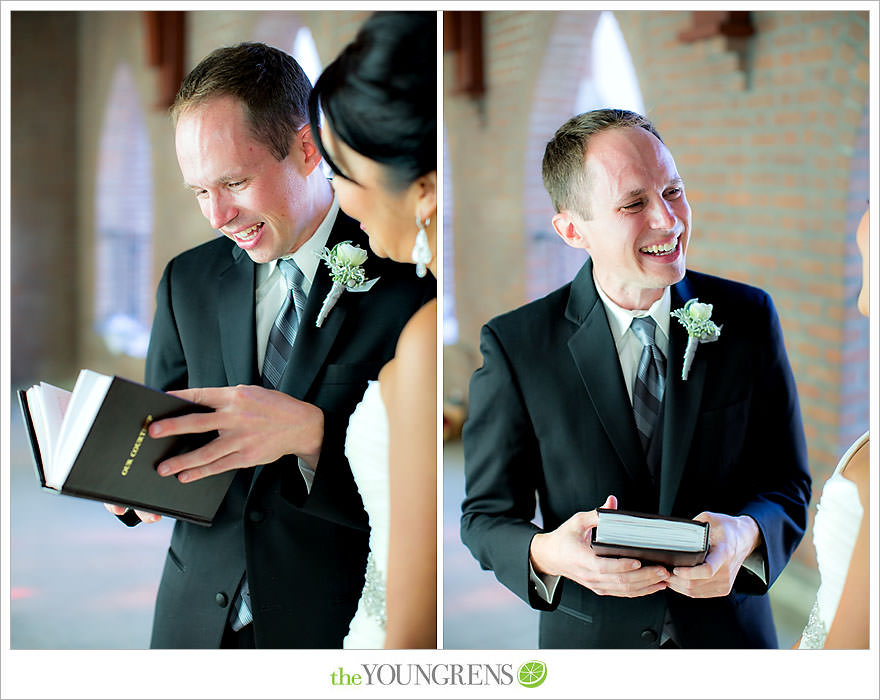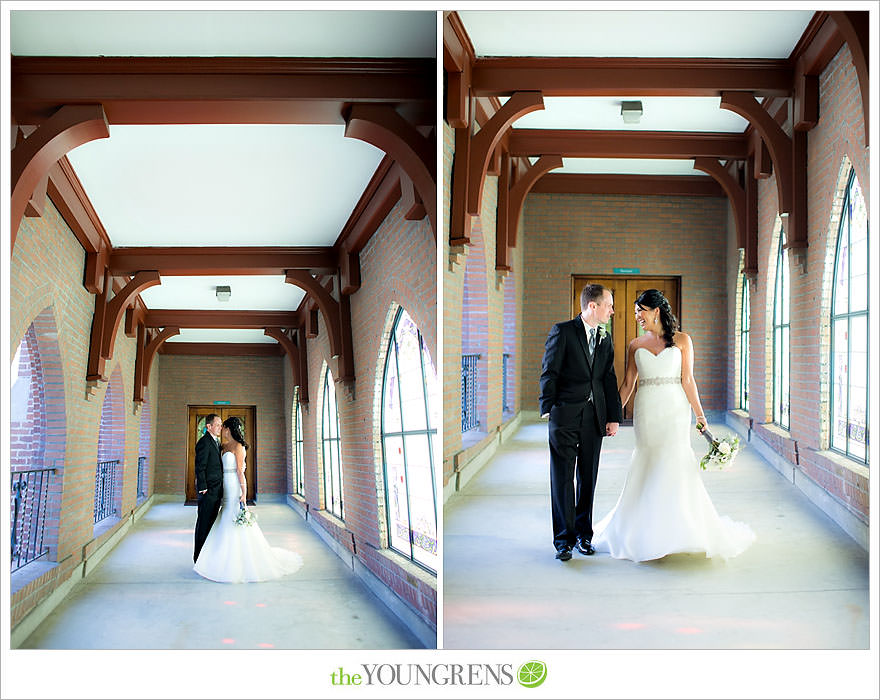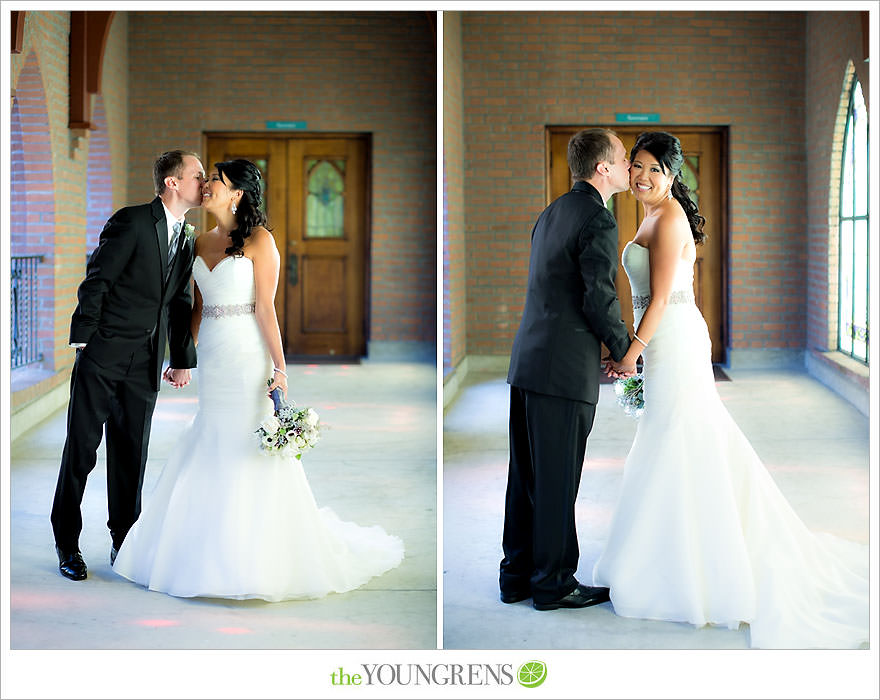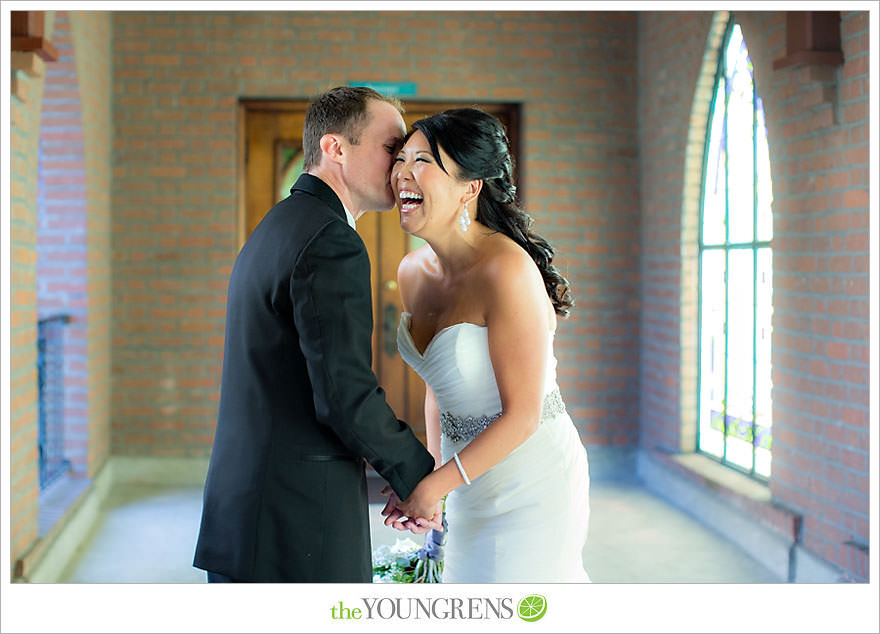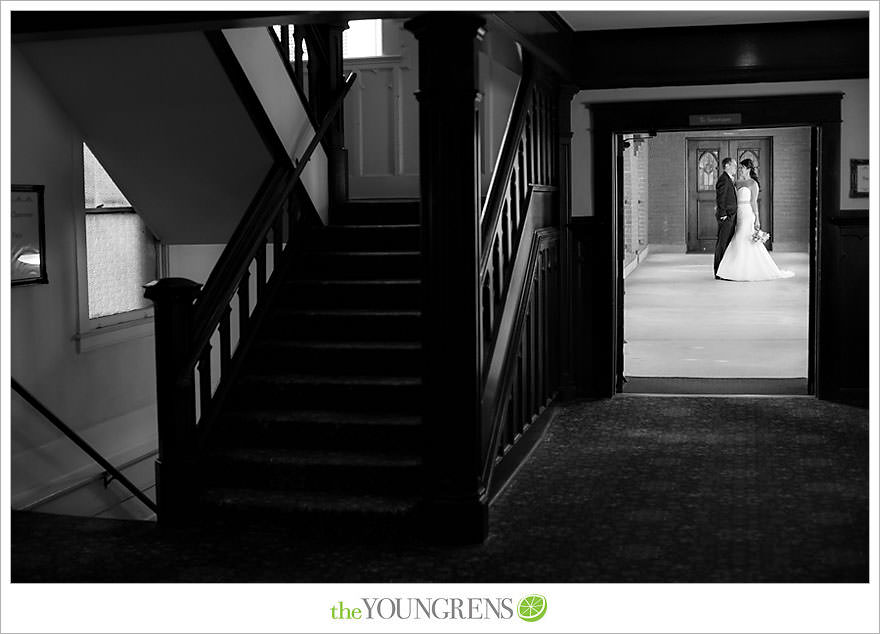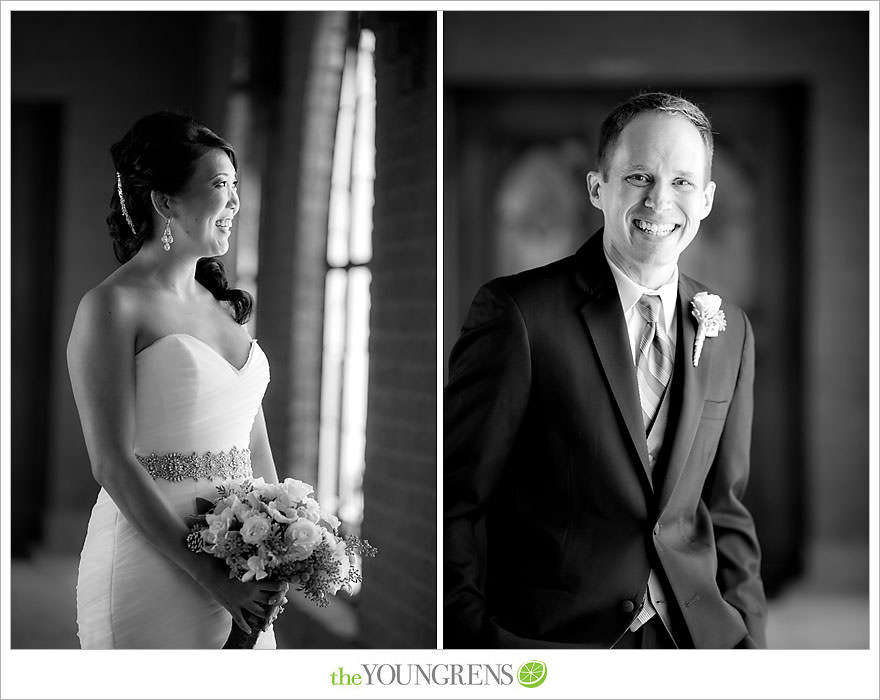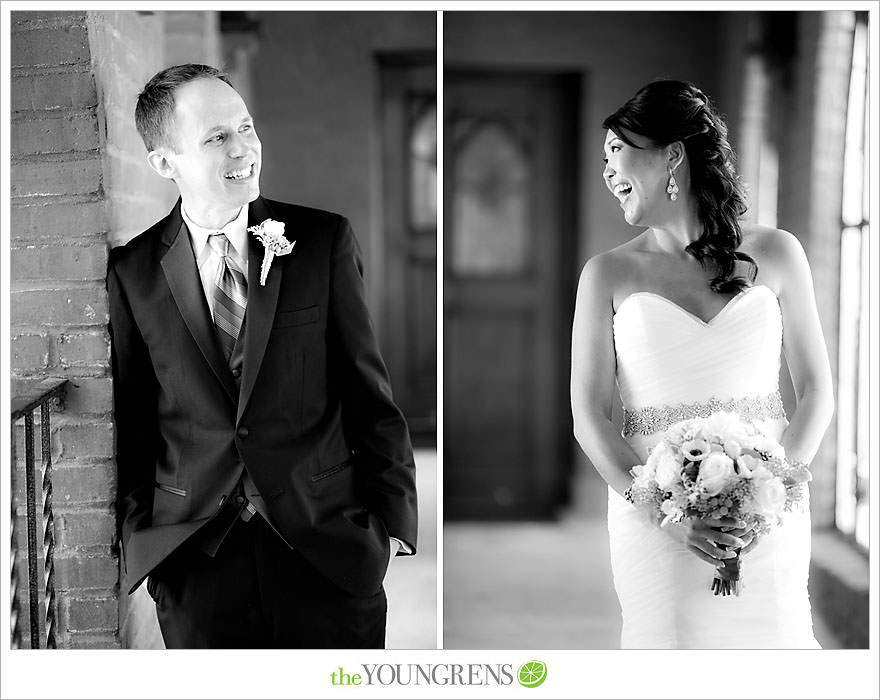 I am absolutely in love with these bouquets. Michele wanted a winter vibe that was still fresh and bright, and Bloomers of La Jolla nailed it with this soft mix of sage and pinecones.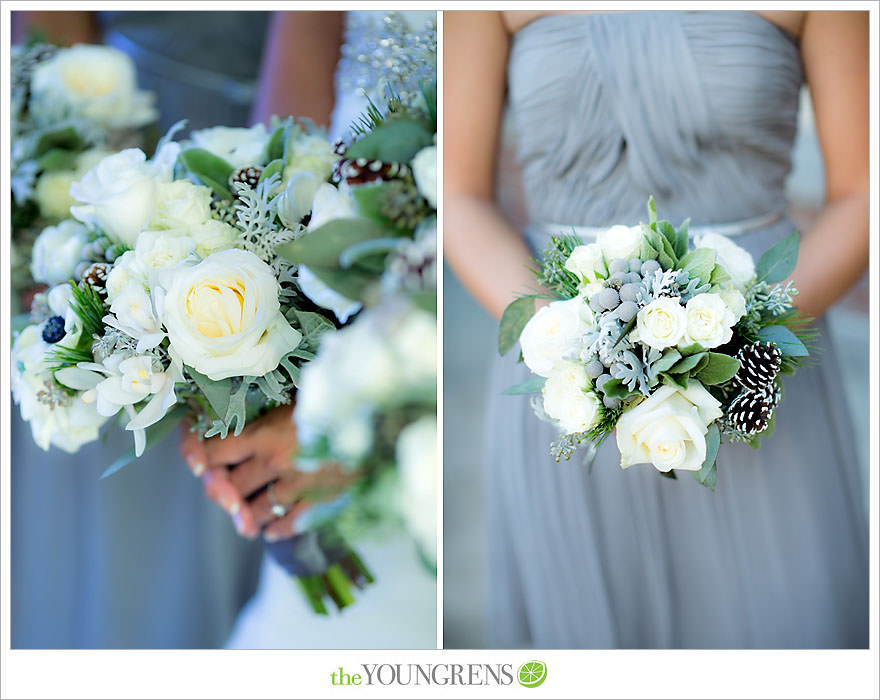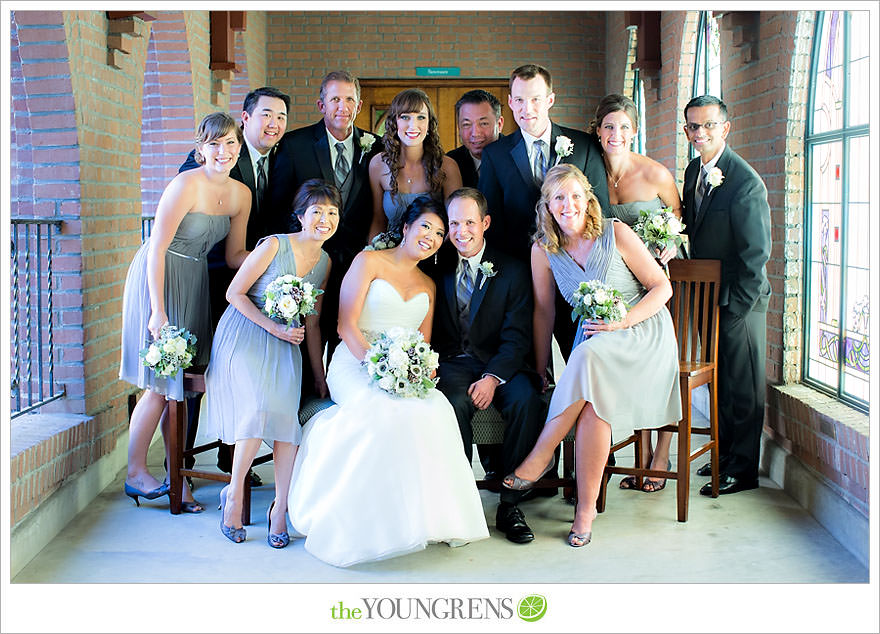 I'm also in love with these Donna Morgan bridesmaid dresses. They make any bridal party look totally gorg!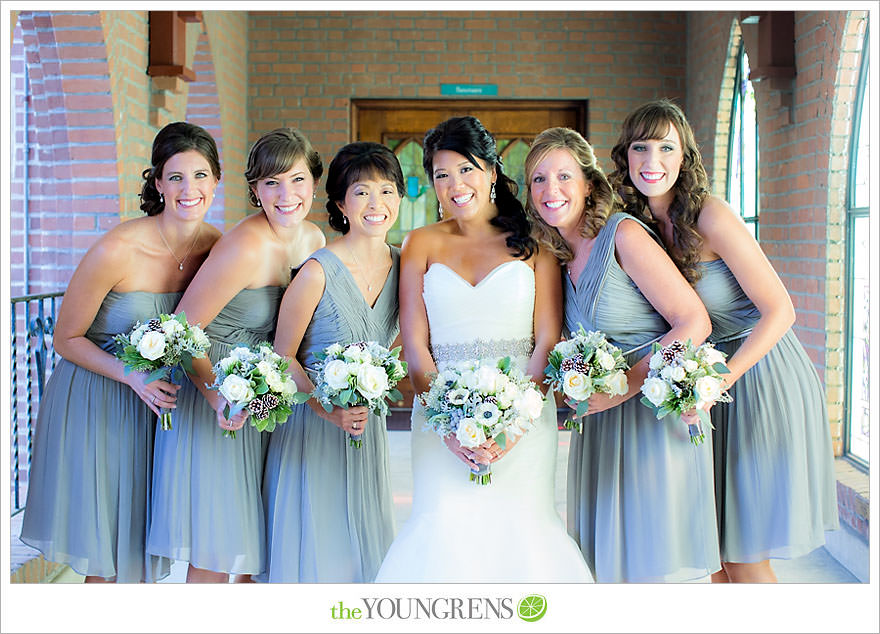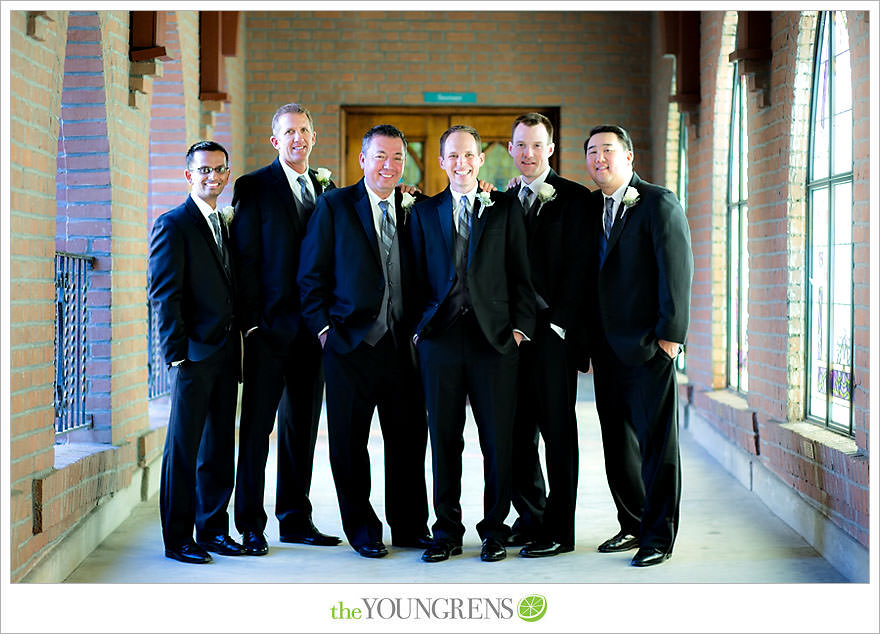 The heartfelt ceremony inside the beautiful church was filled with music, laughter, and tradition.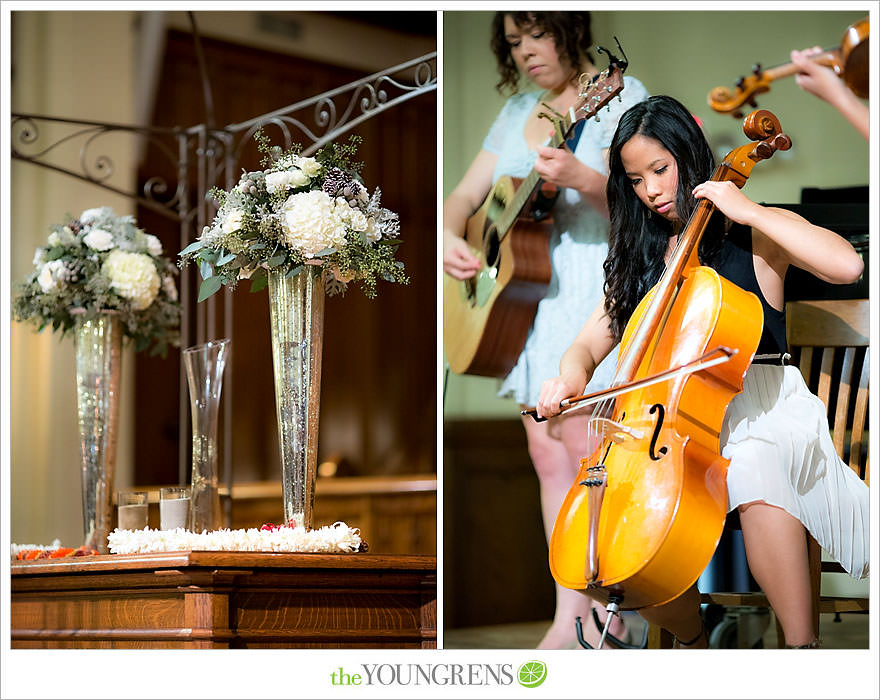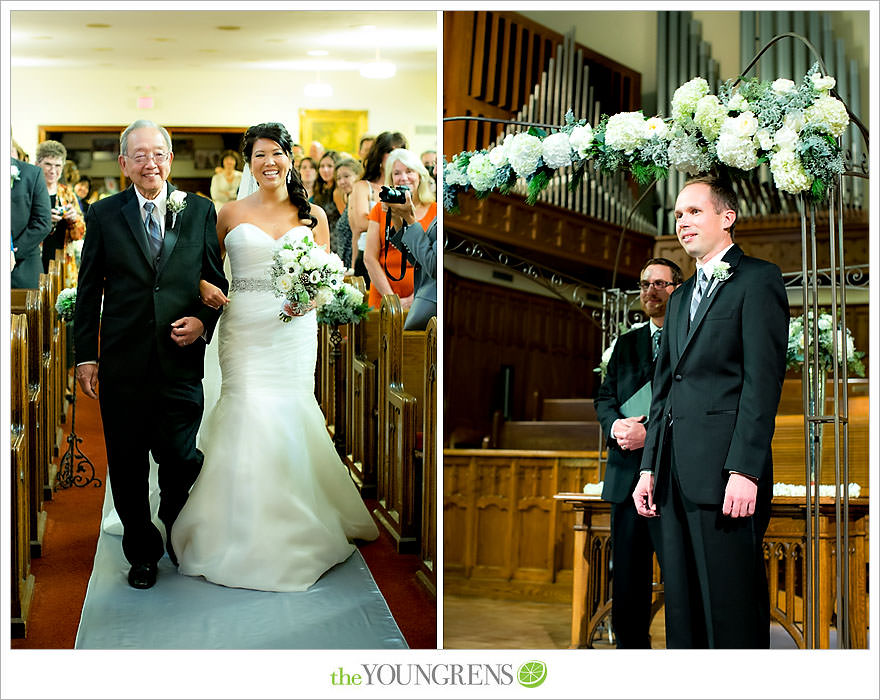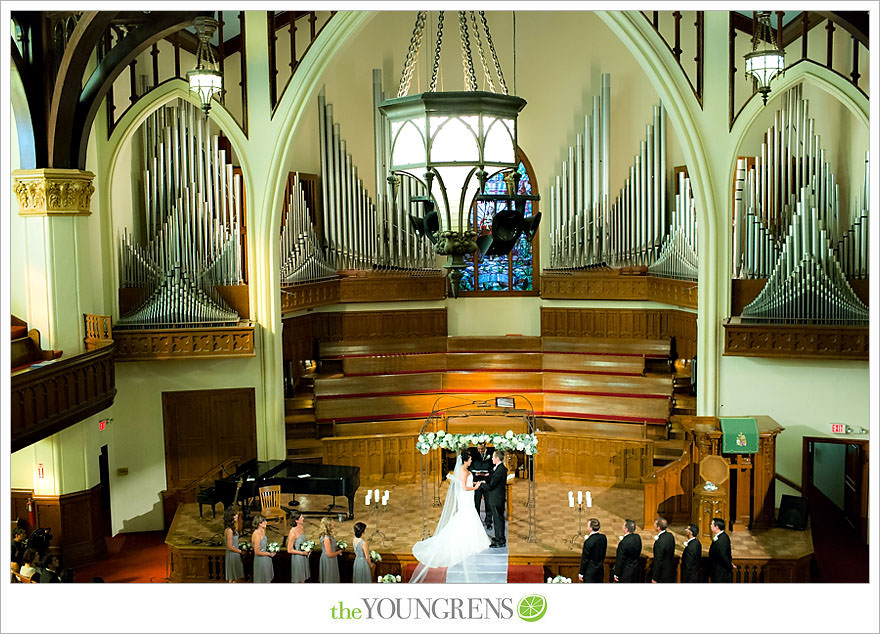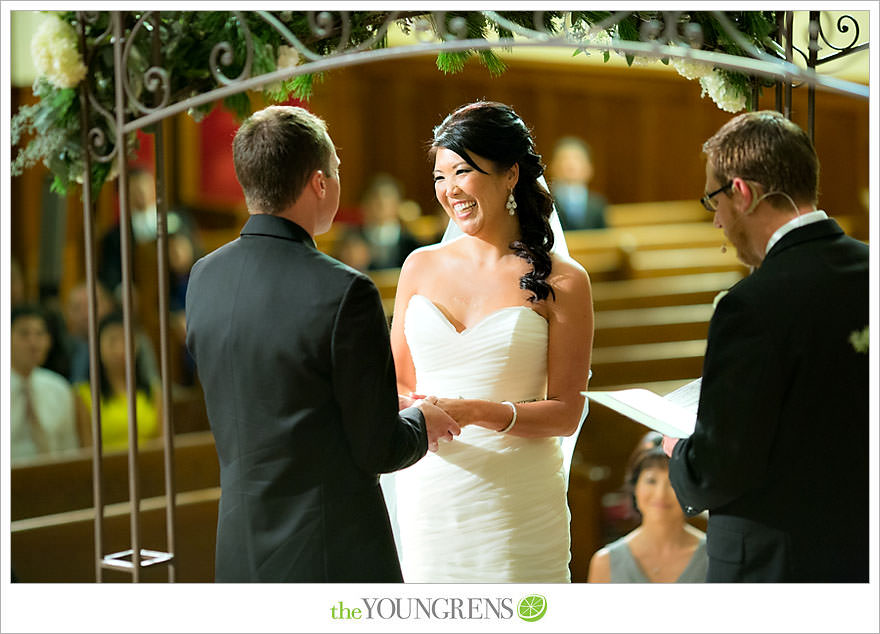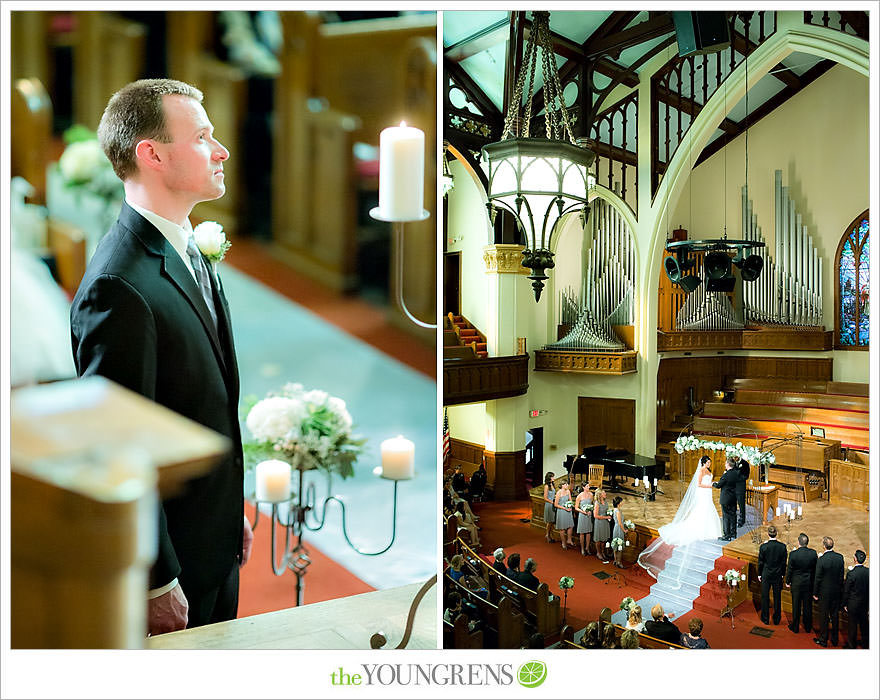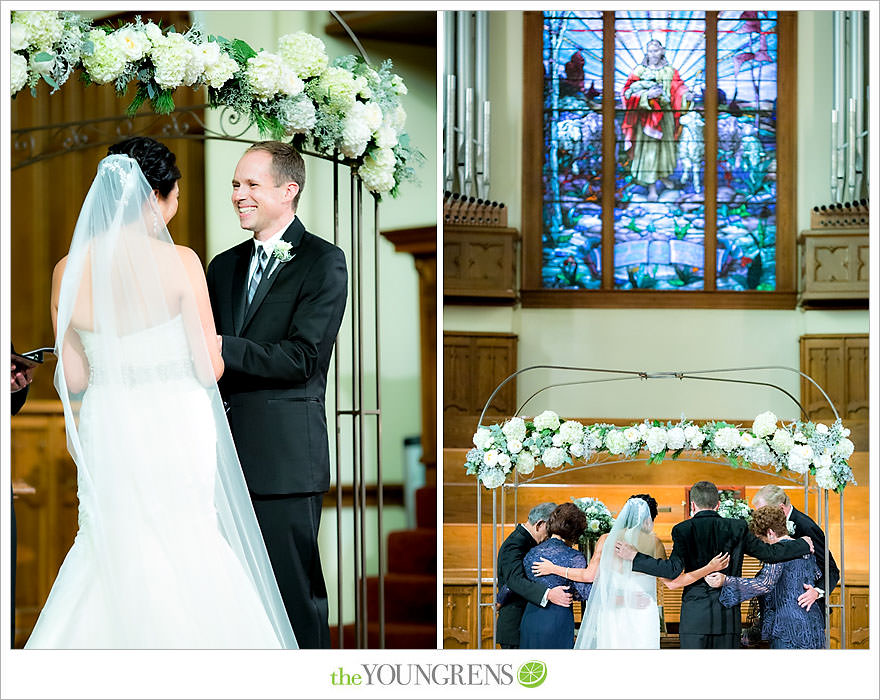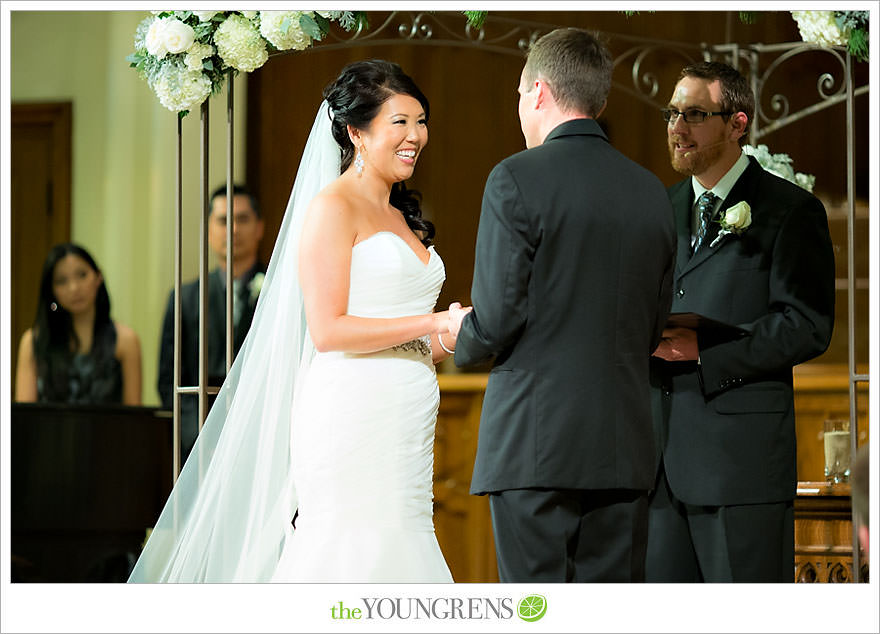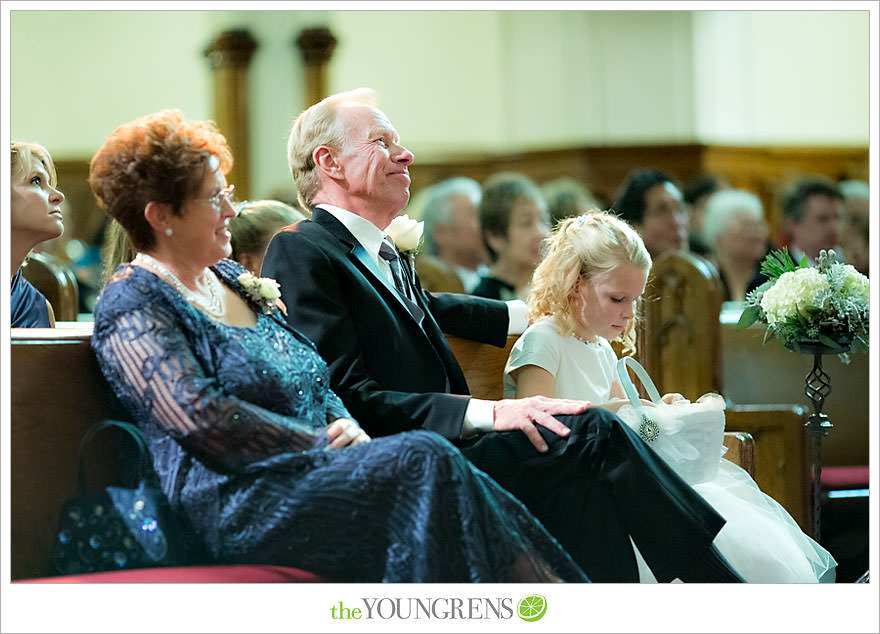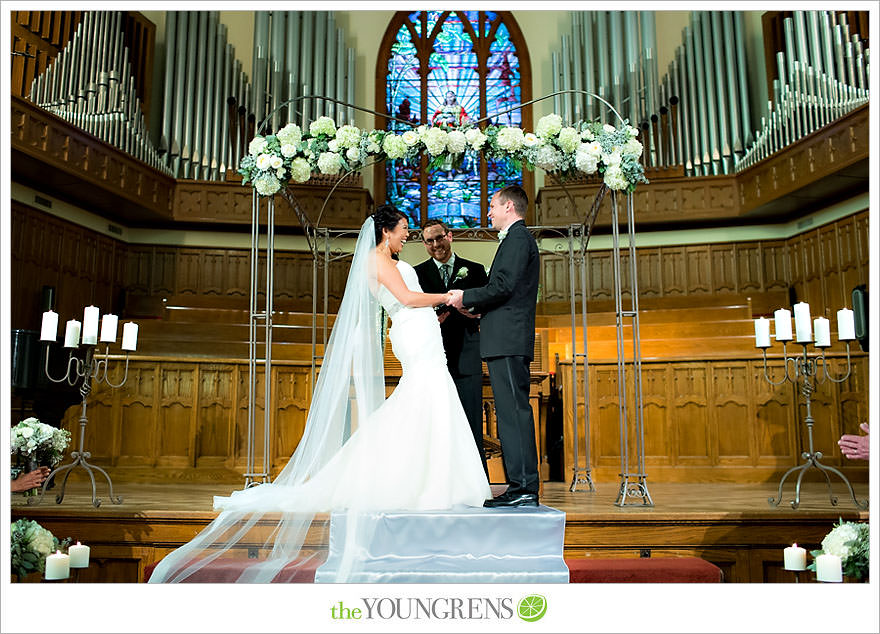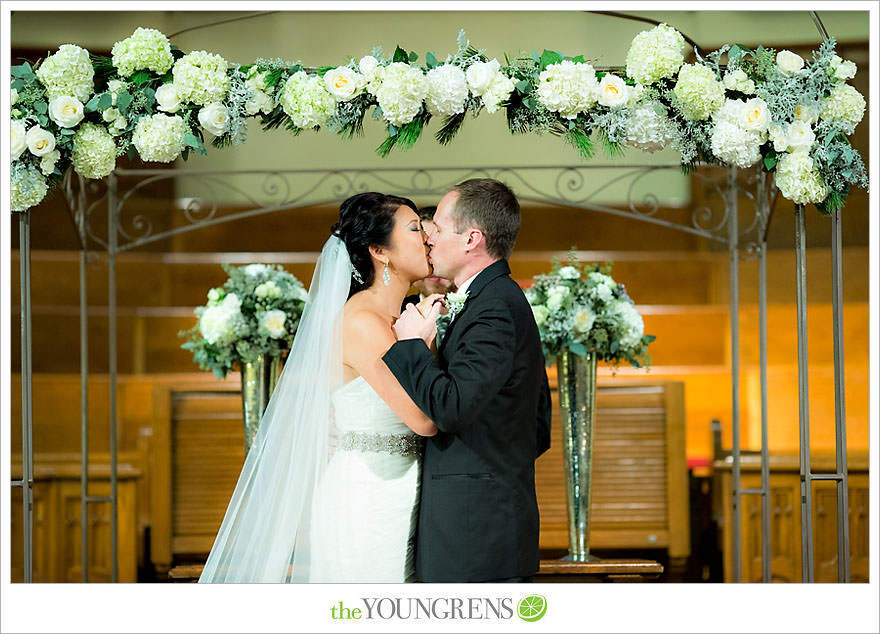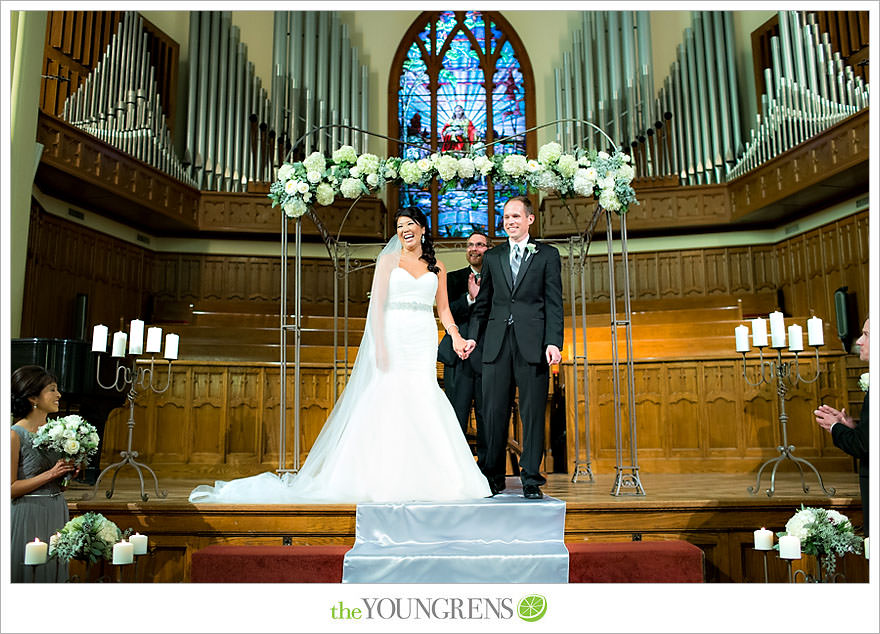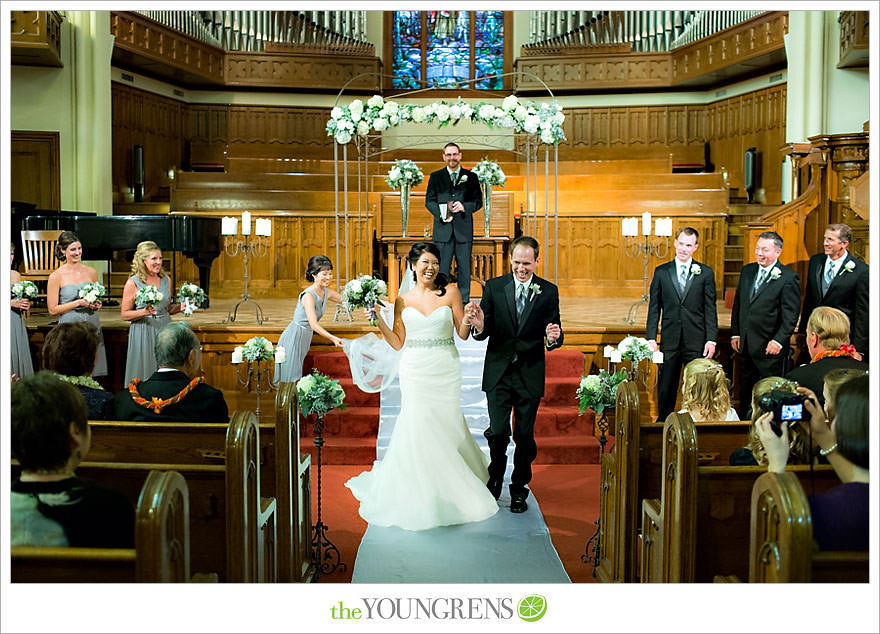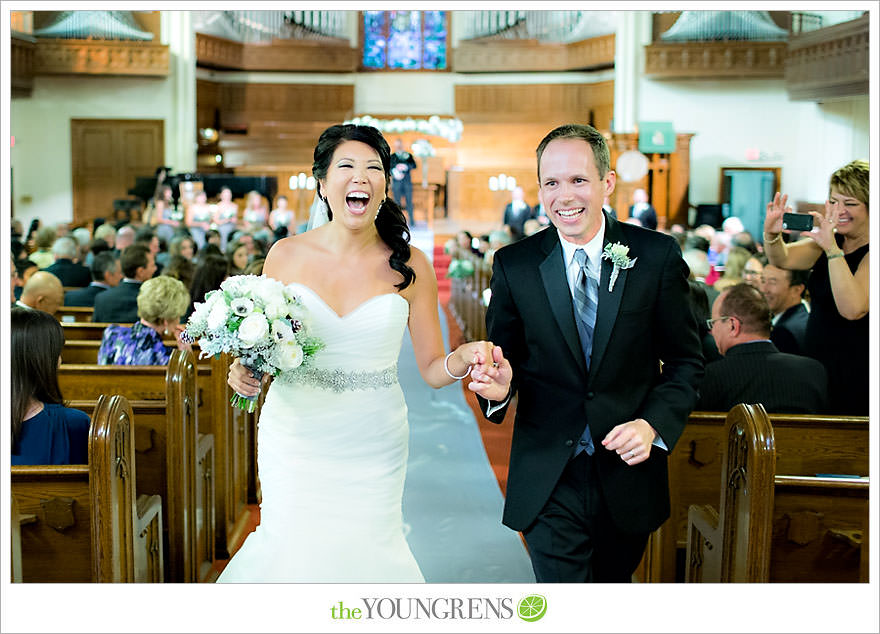 Can I just hire this wedding party for every wedding??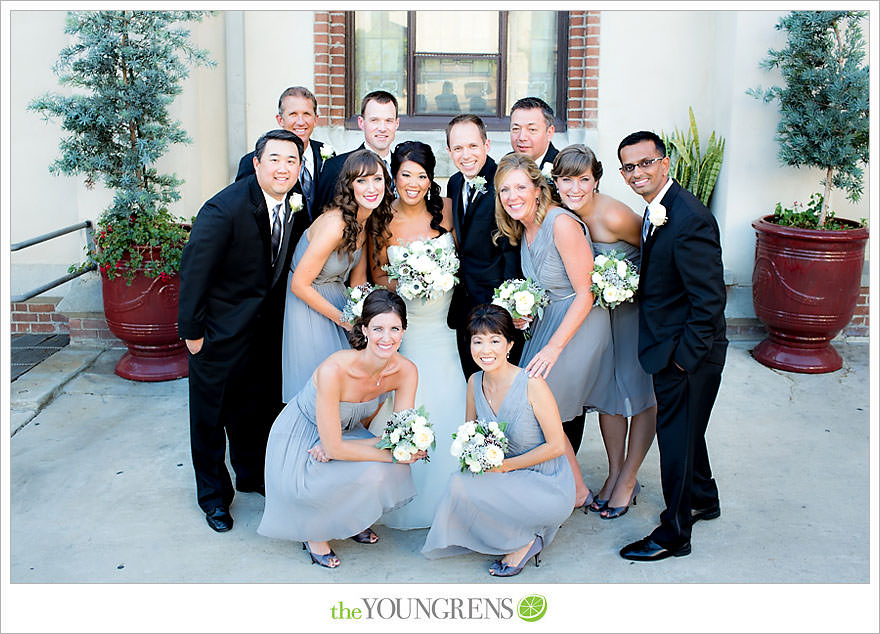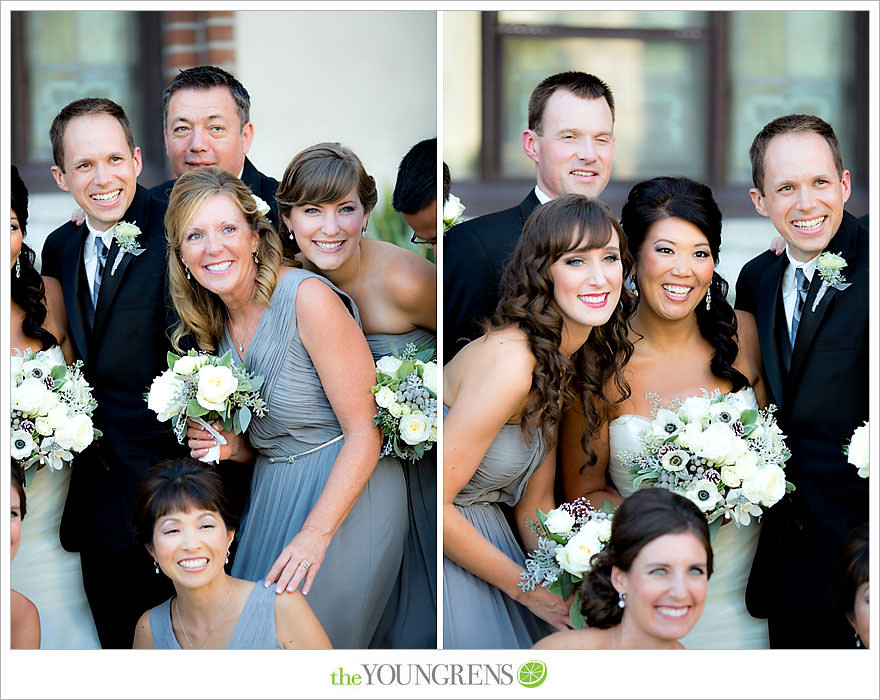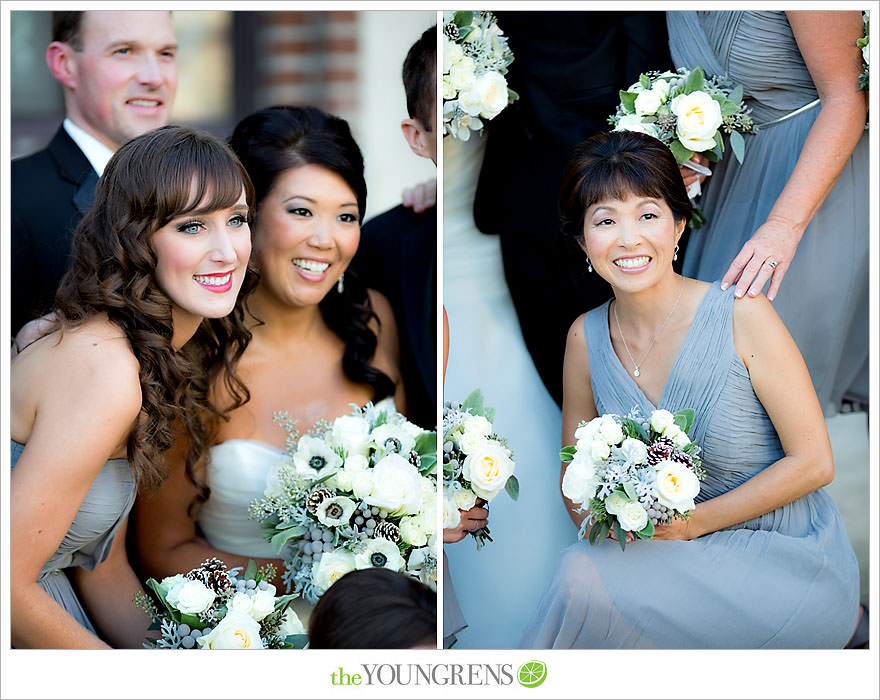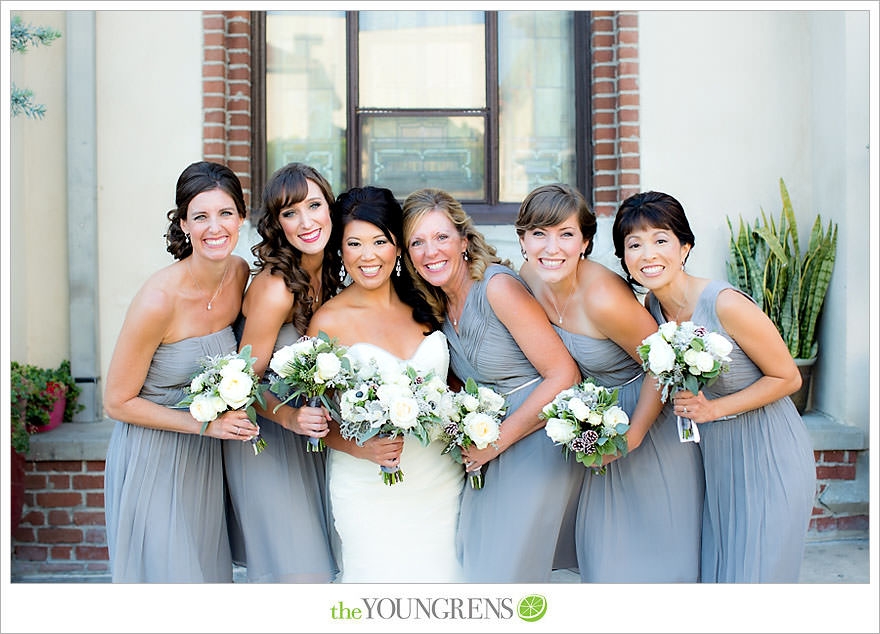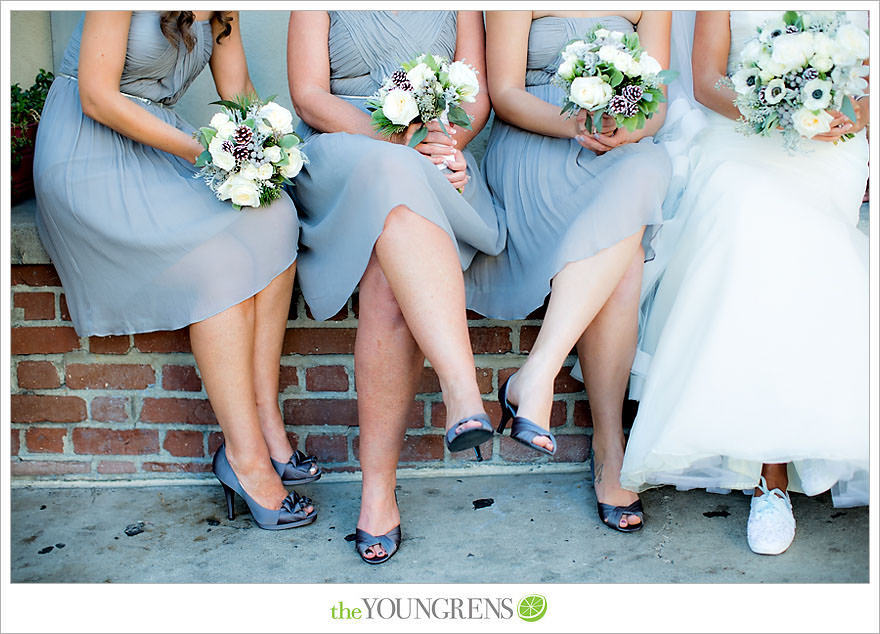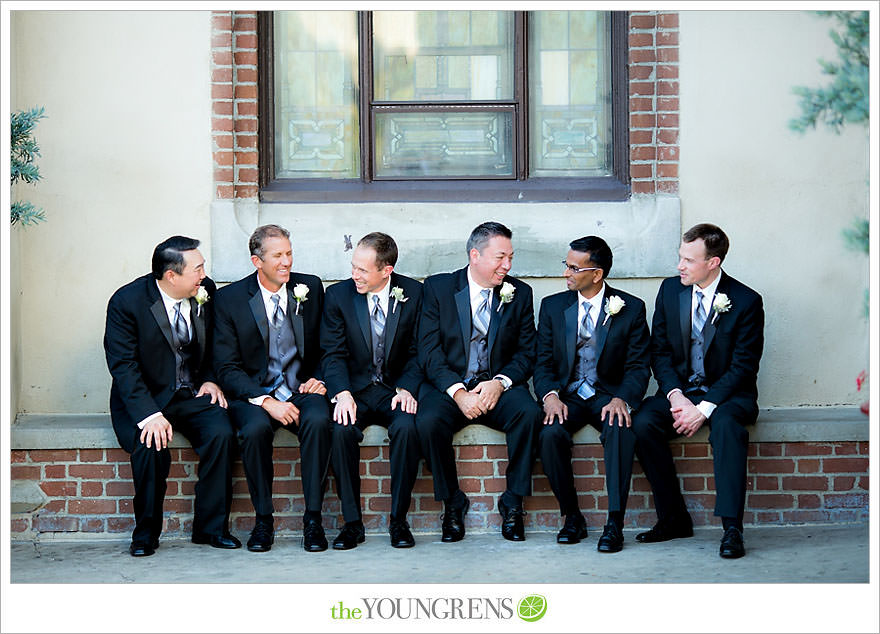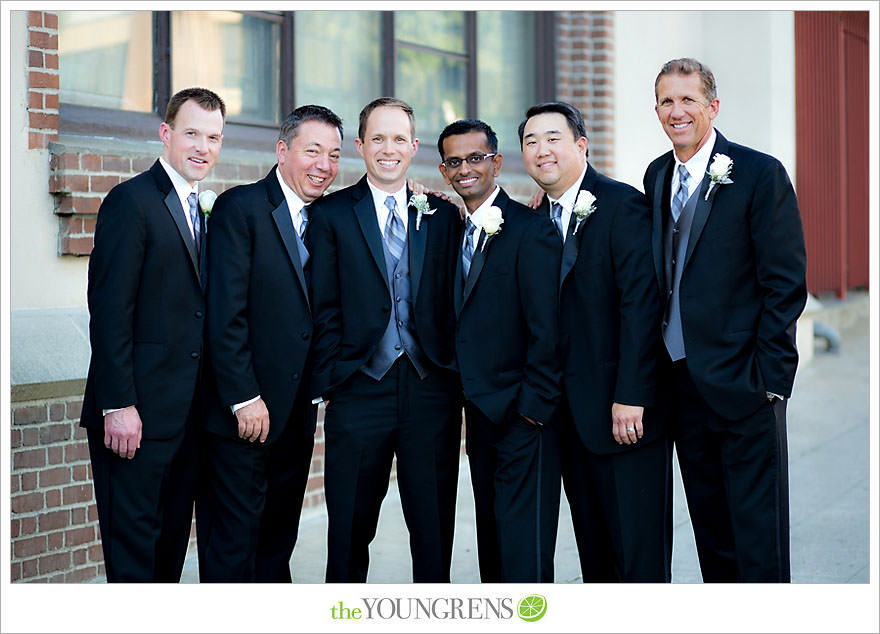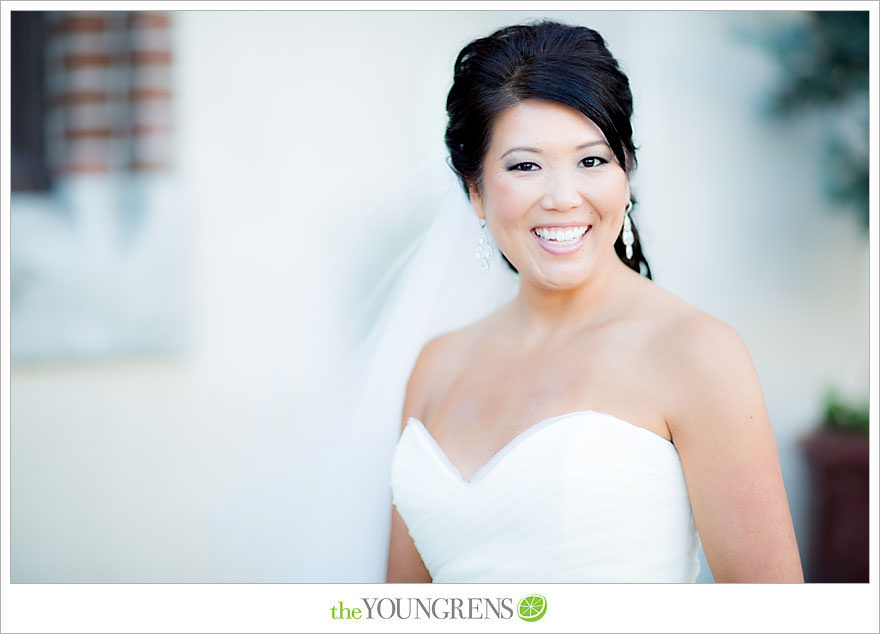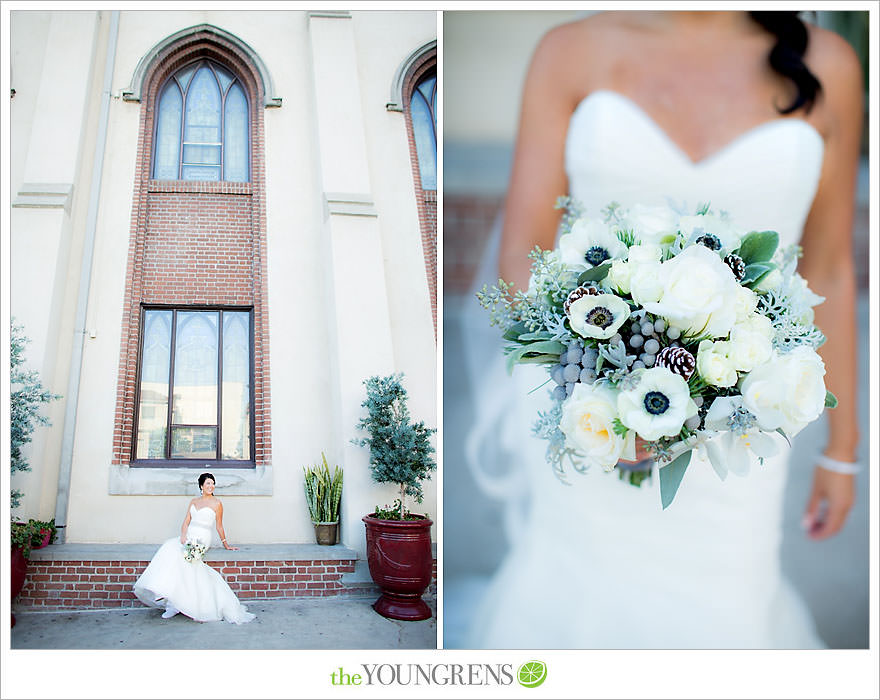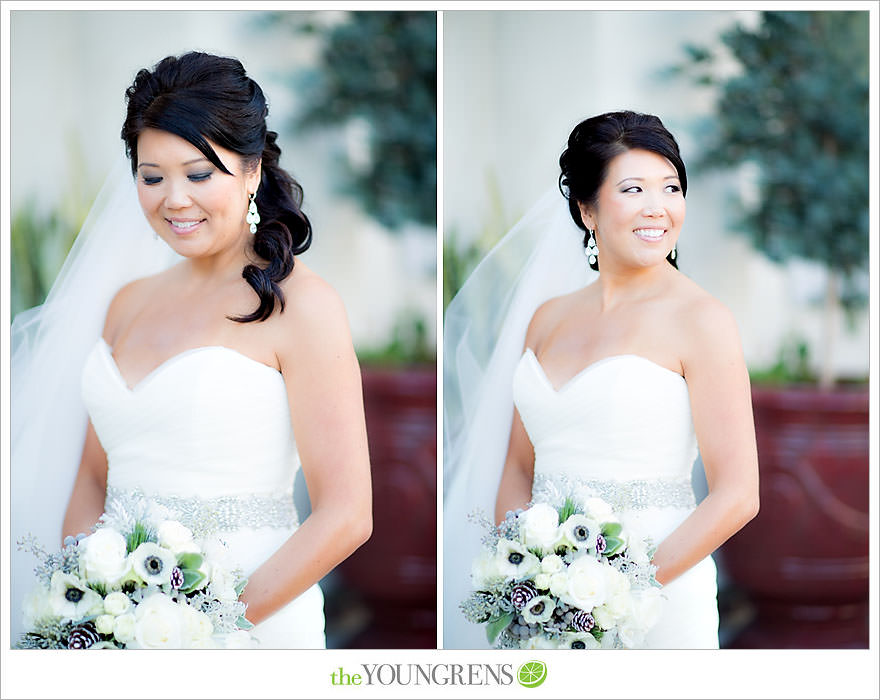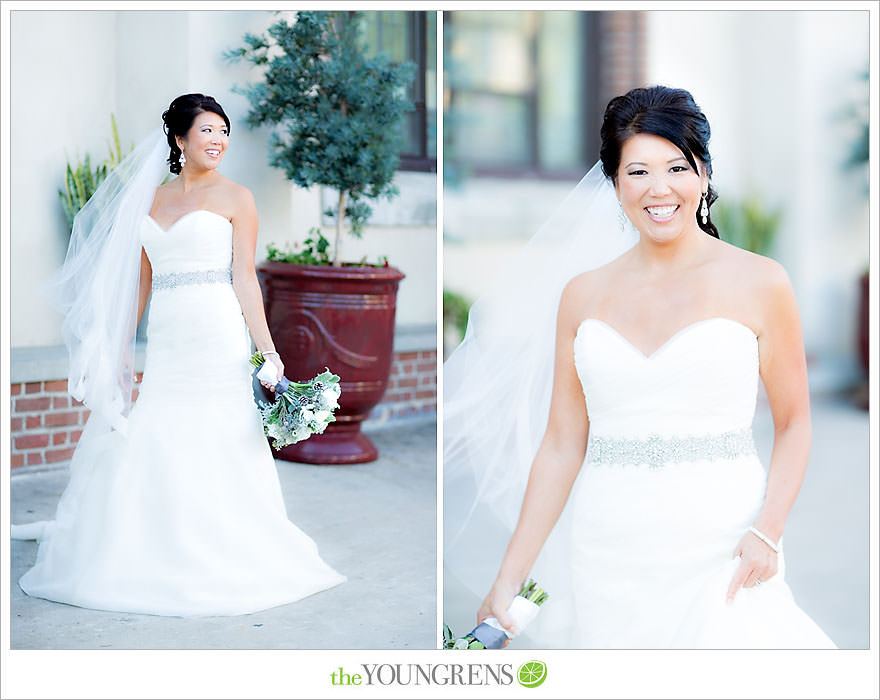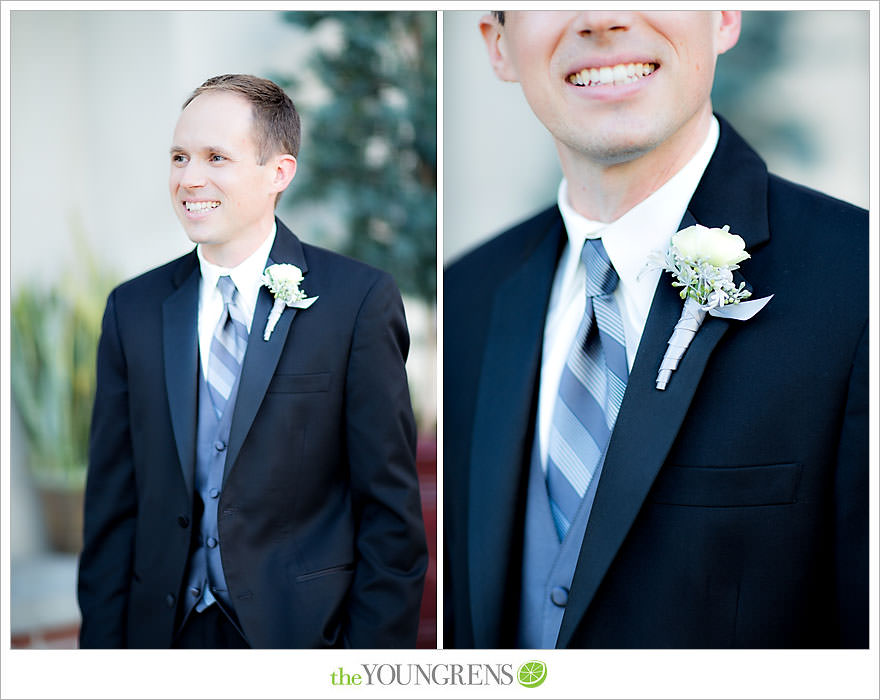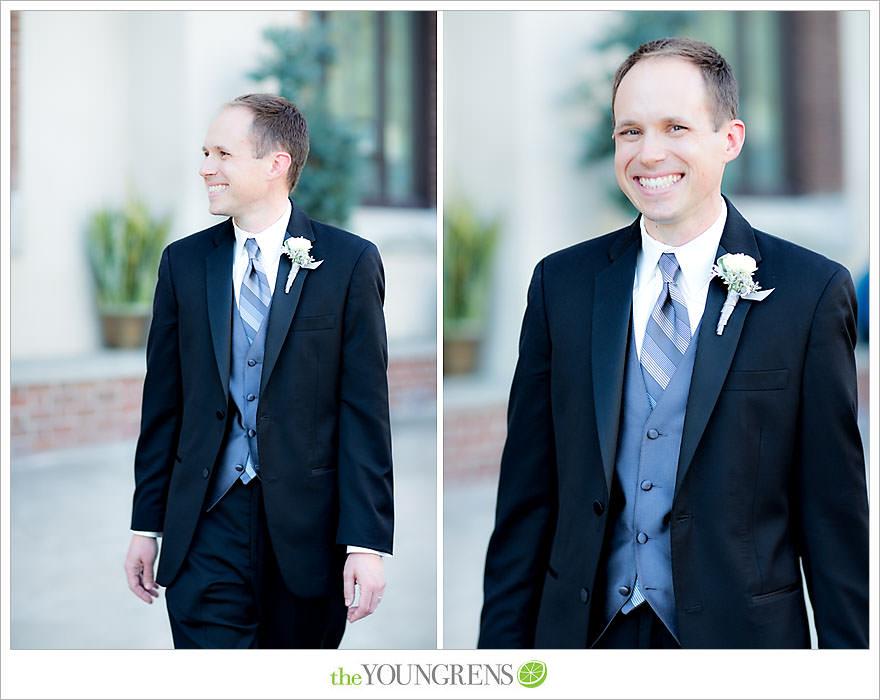 Just in case you haven't gotten your fill of Stephen and Michele's infectious smiles quite yet, we've got round two coming up bright and early tomorrow! The reception at Maderas Country Club makes me smile just thinking about the lovely details! Stay tuned!
Hugs,
Erin
---
Wedding Photography : The Youngrens | Ceremony Location : First Presbyterian Church | Reception Location : Maderas Country Club | Event Design : Fresh Events | Floral Design : Bloomers of La Jolla | Cake : VG's Bakery | Dress : Here Comes The Bride | Shoes : Glint | Bridesmaid Dresses: Donna Morgan | Make-Up : Tara Rene Makeup | Hair : Glamdolls | DJ : Tim Altbaum Productions | Reception Lighting : Tim Altbaum Productions | Rentals : Celebrity Weddings | Stationary : Elite Graphics
---