I'm so excited to share the rest of Dwayne and Shannon's elegant downtown wedding at The Westgate Hotel in the heart of San Diego. After their beautiful ceremony at the Immaculate Conception Church in Old Town, we spent some time capturing downtown at its best. Major props go out to Dwayne and Shannon for standing in the middle of the street while we waited for the trolley to go by. Totally worth every second!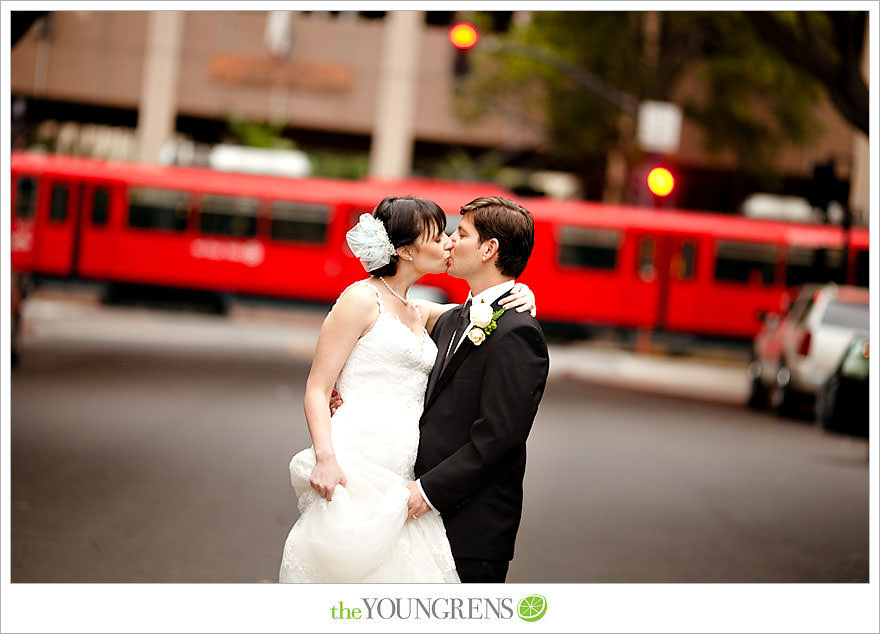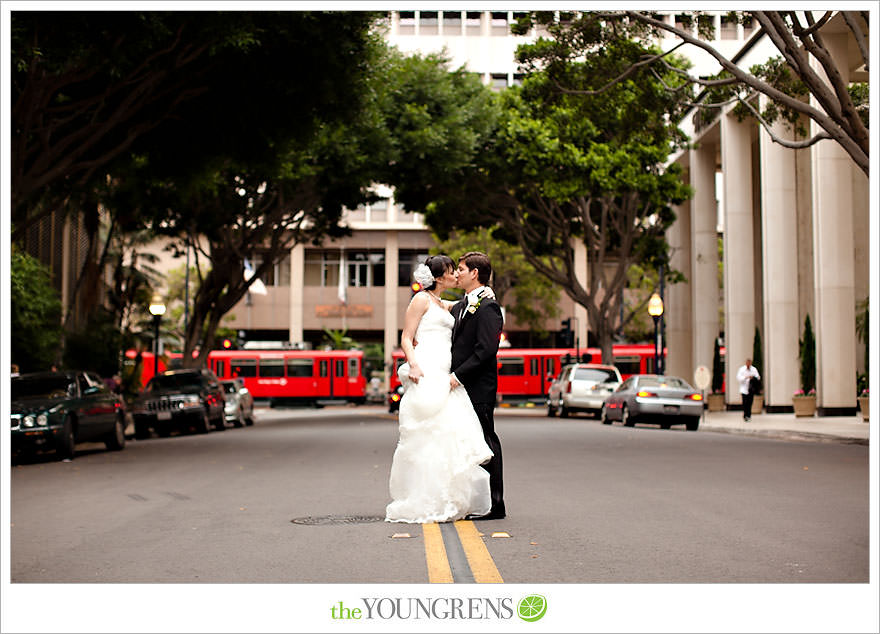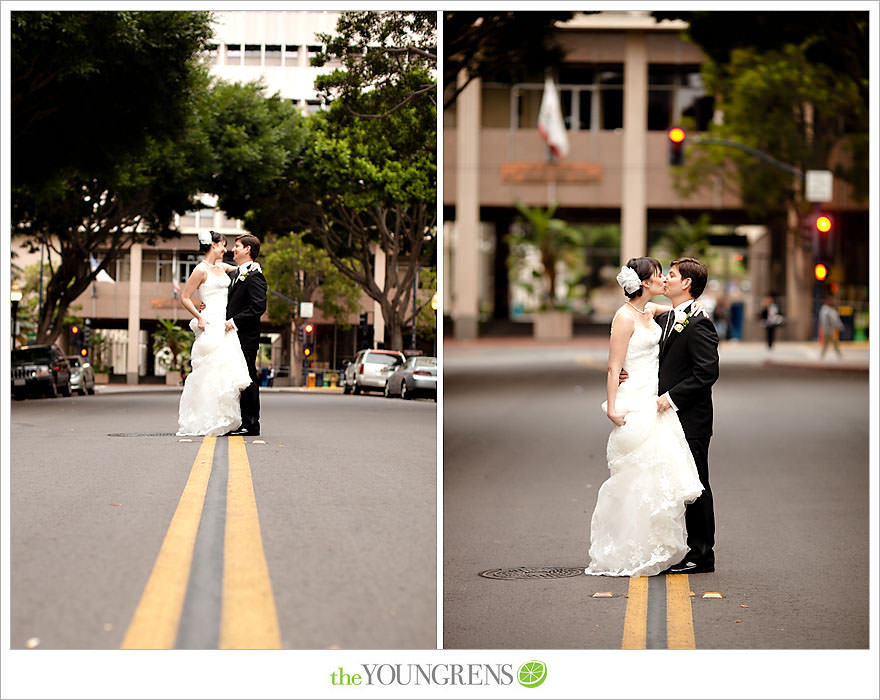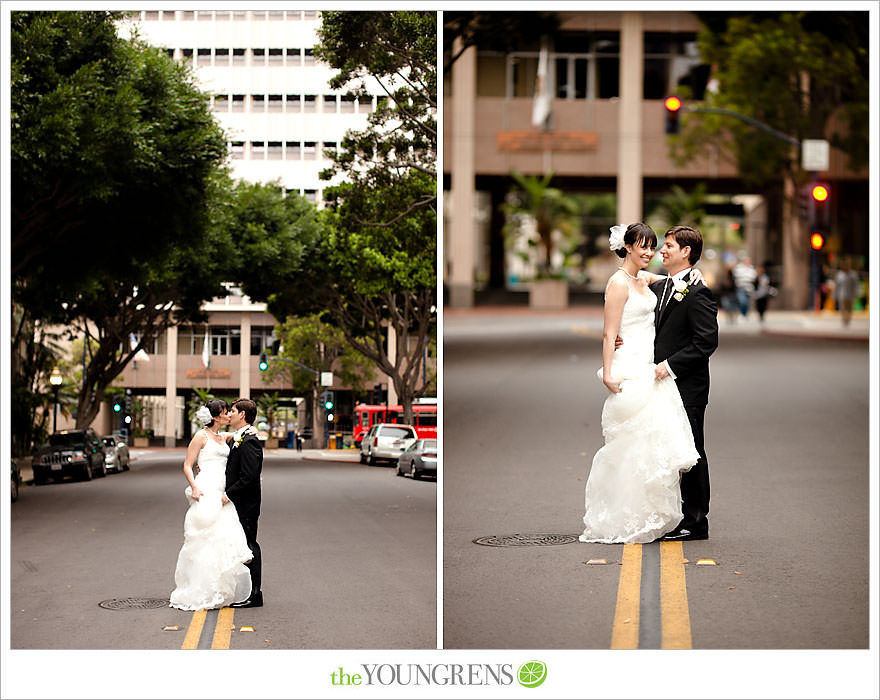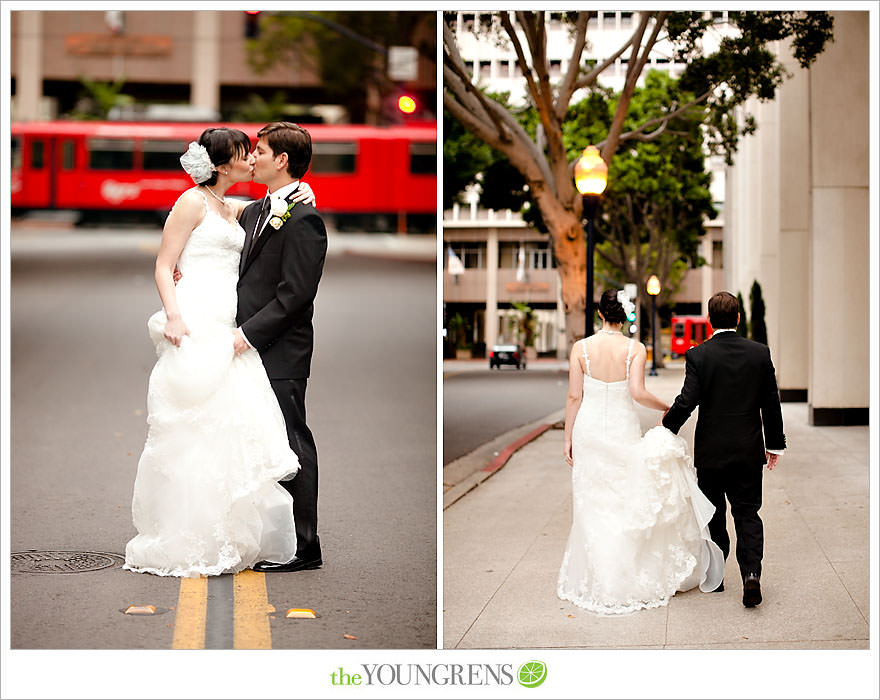 One of my favorites!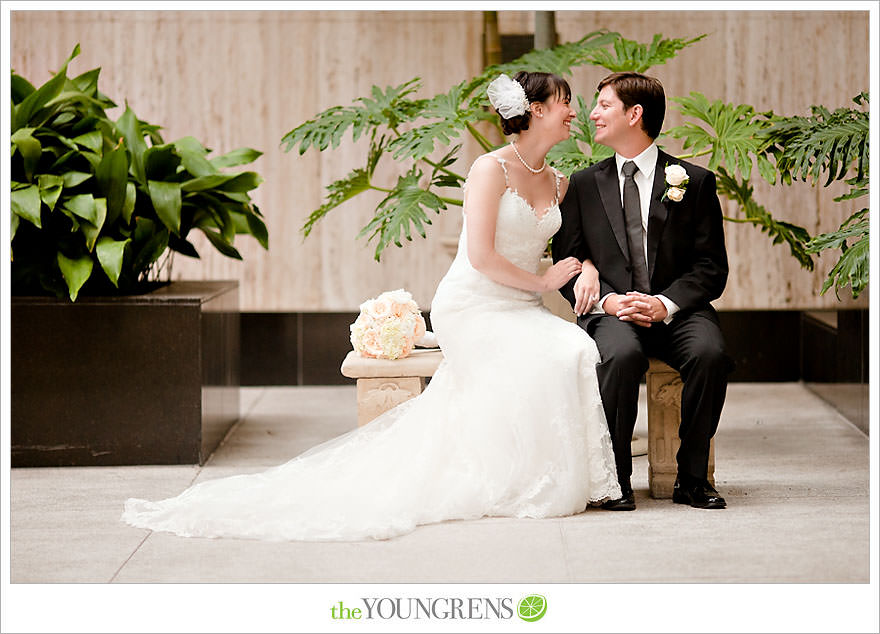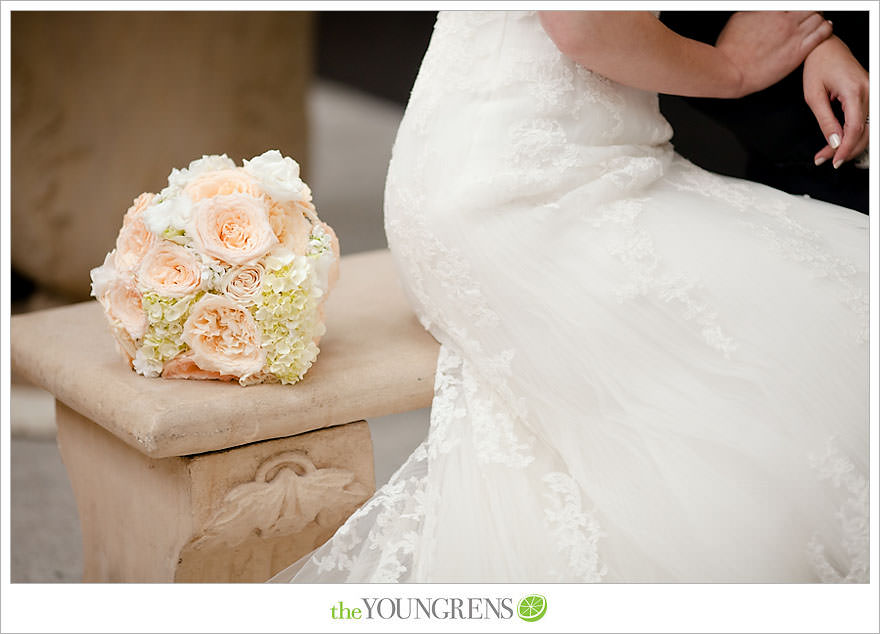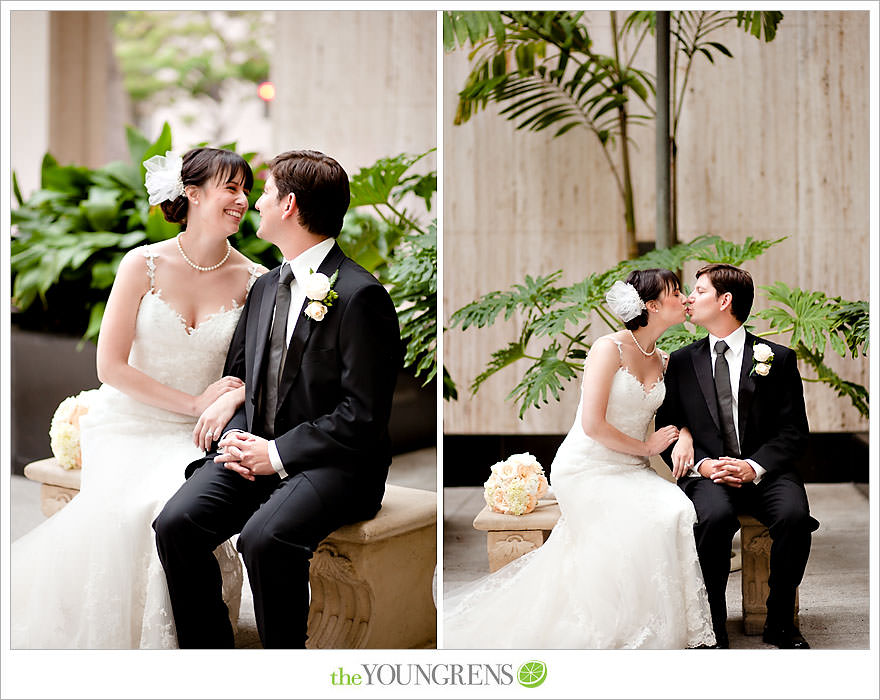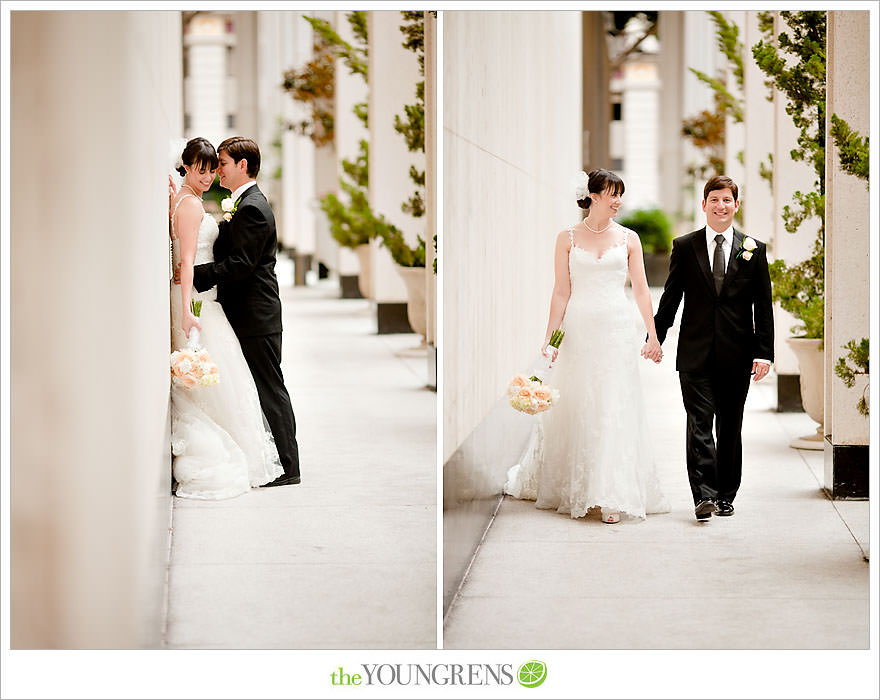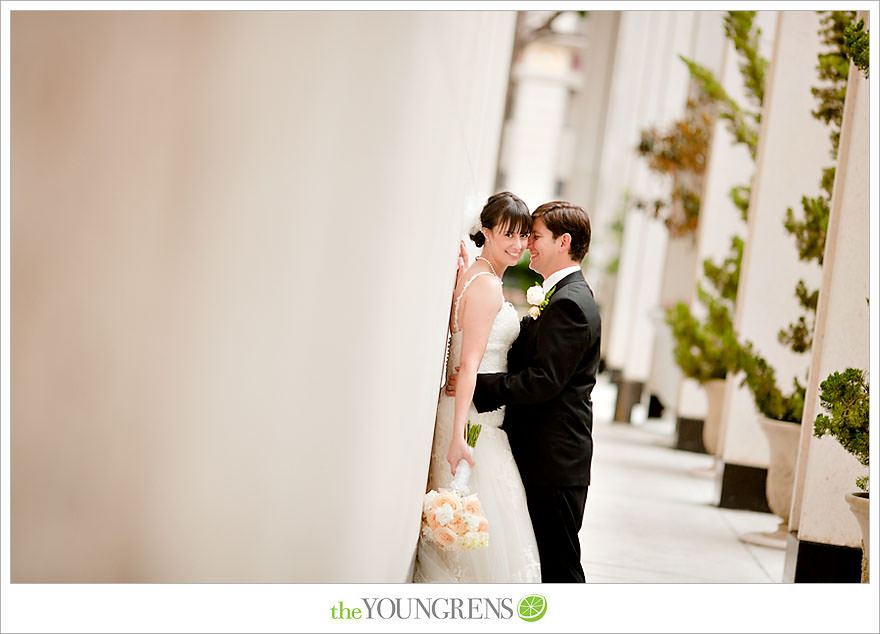 This hotel is chock full of elegance and style.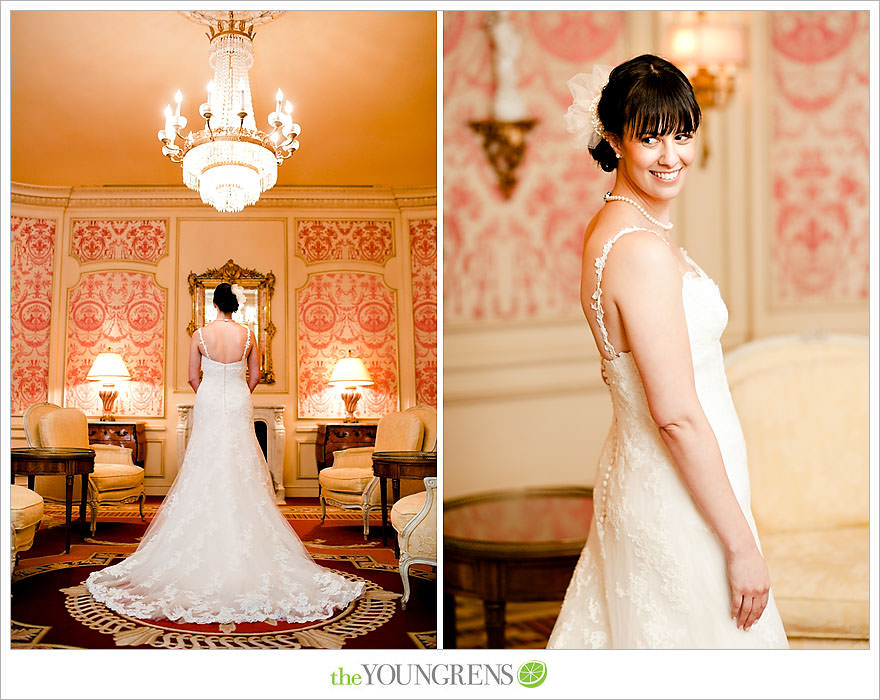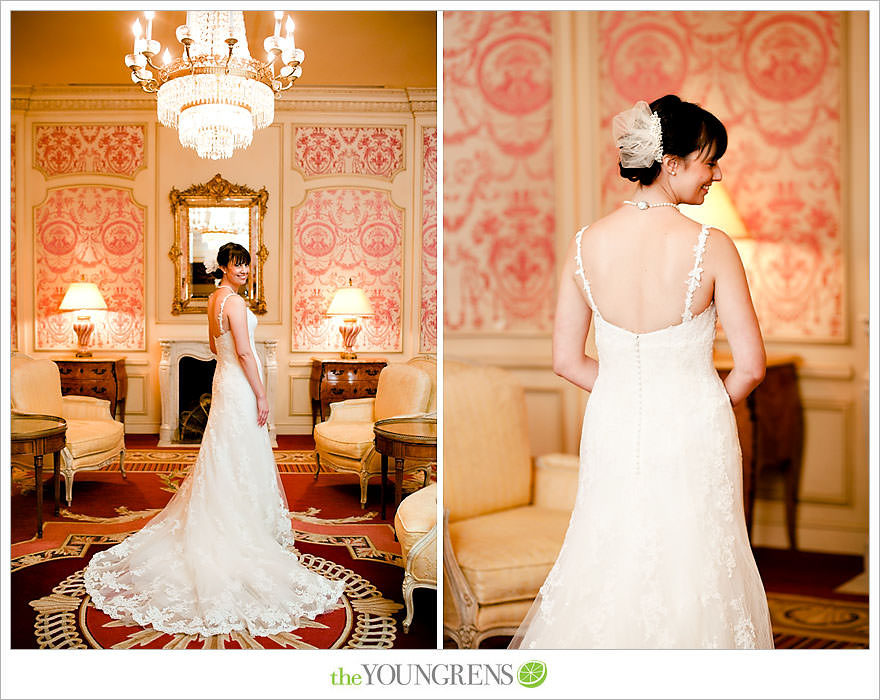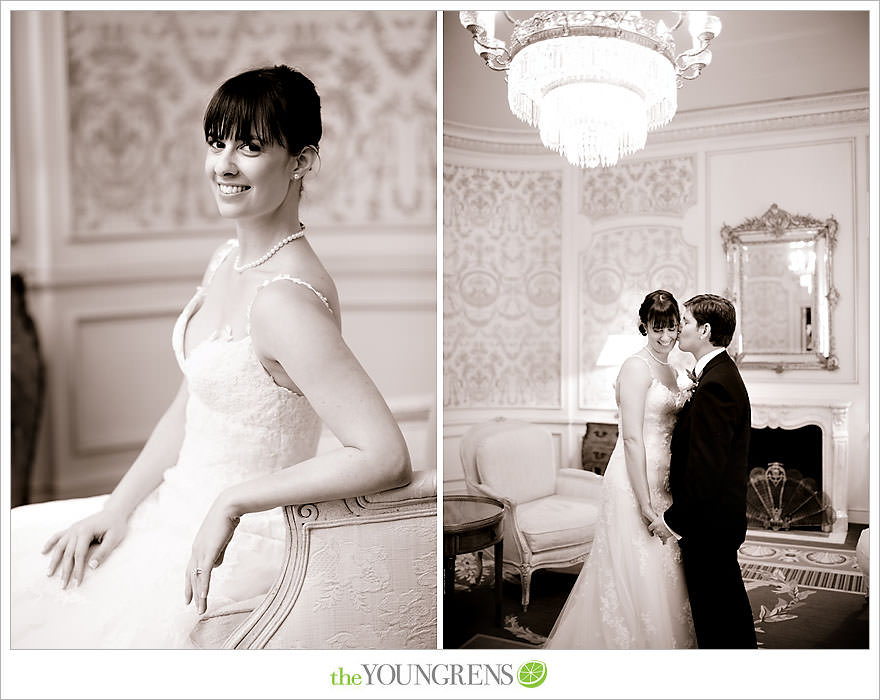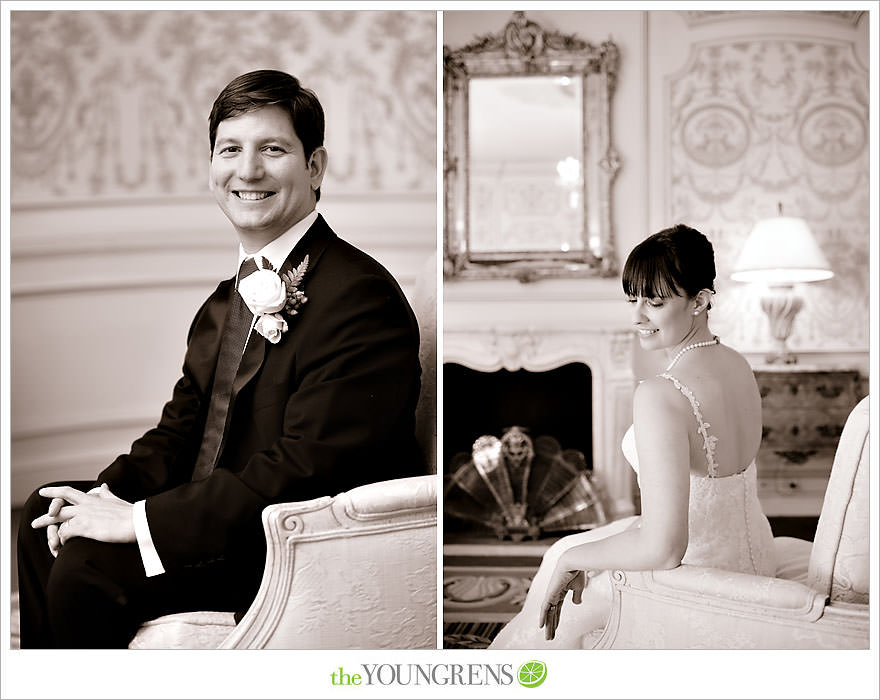 Love, love, love the chandeliers!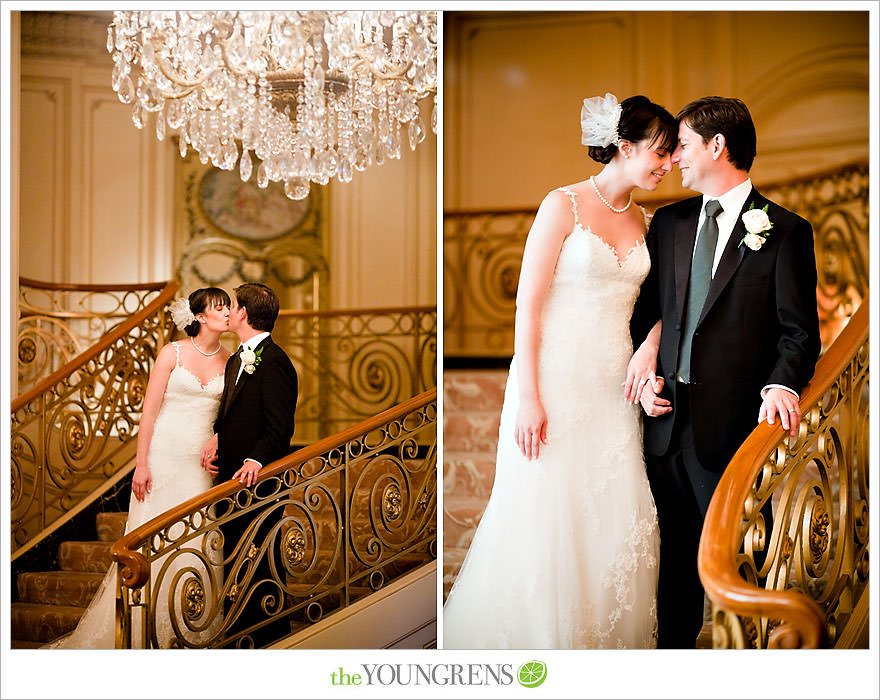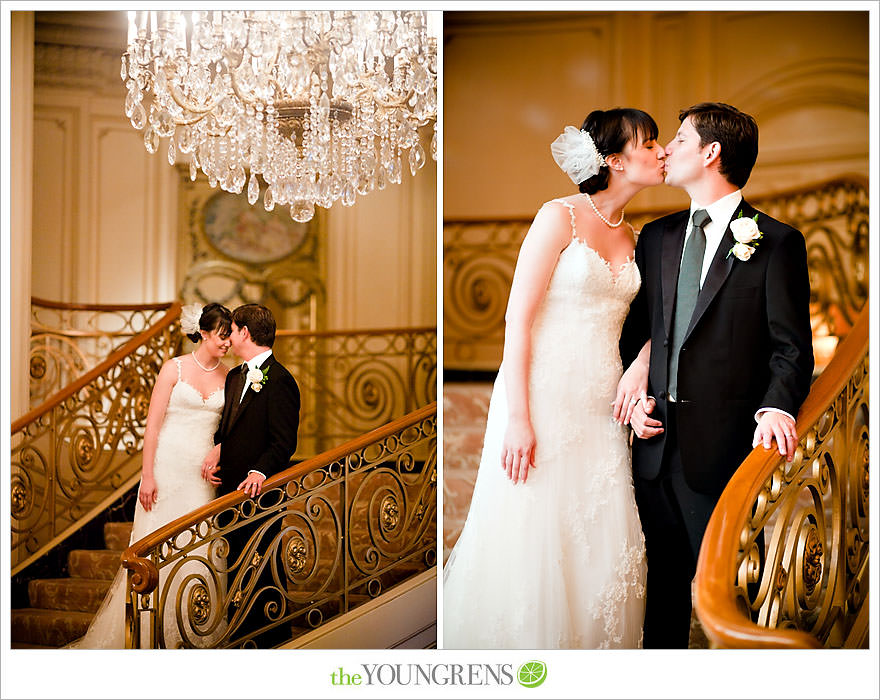 What a gorgeous ballroom – everything was so warm and beautiful. Perfect!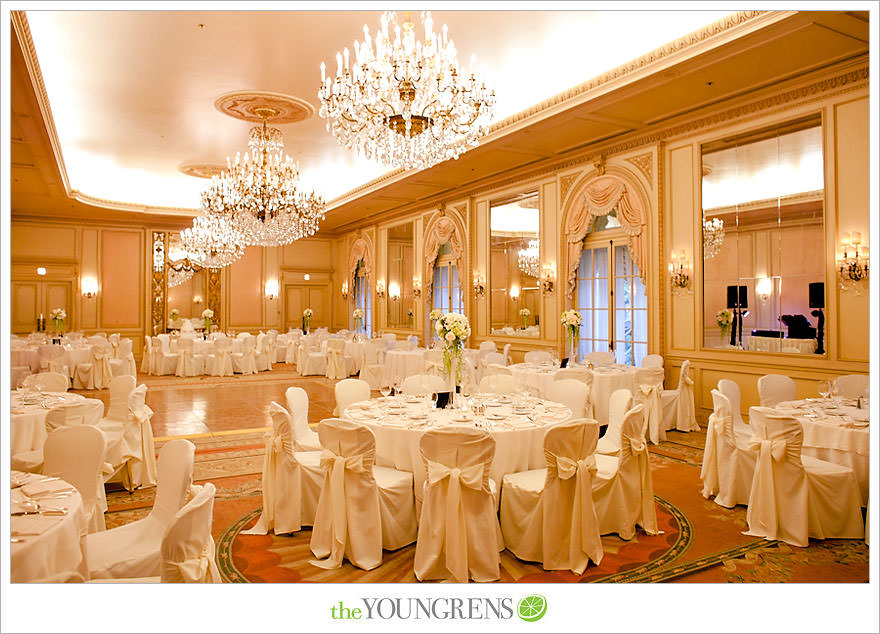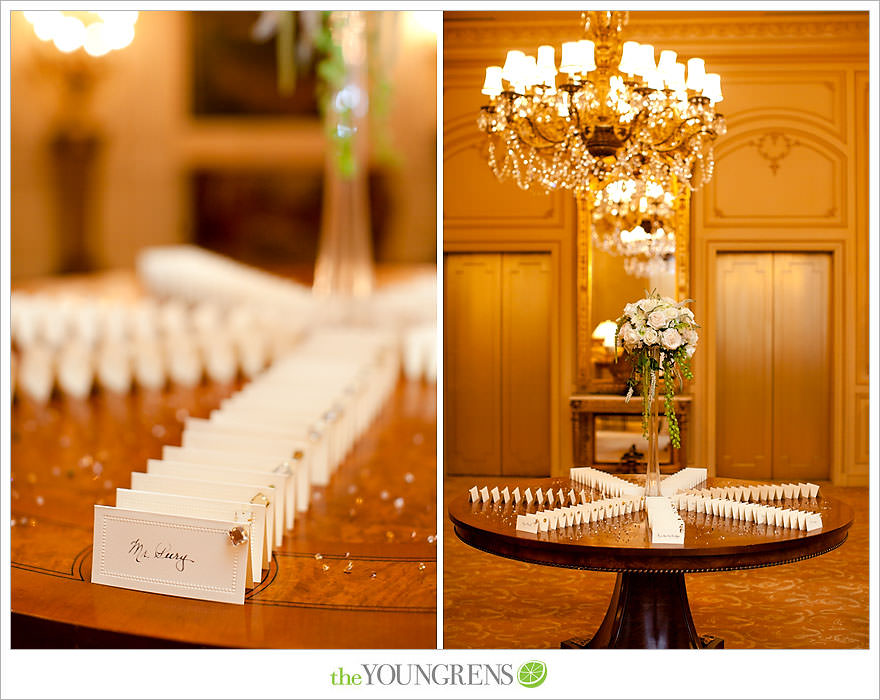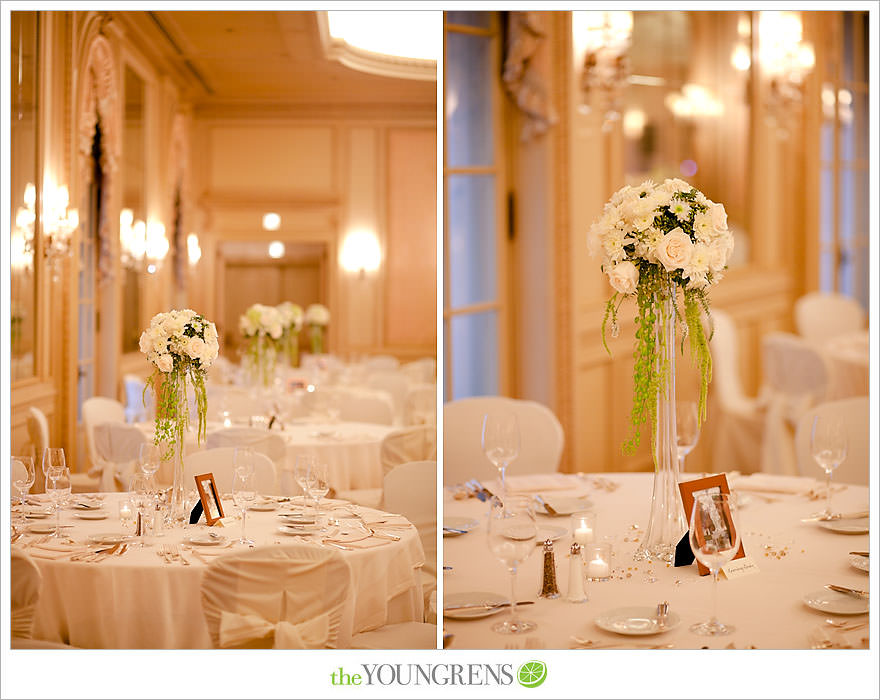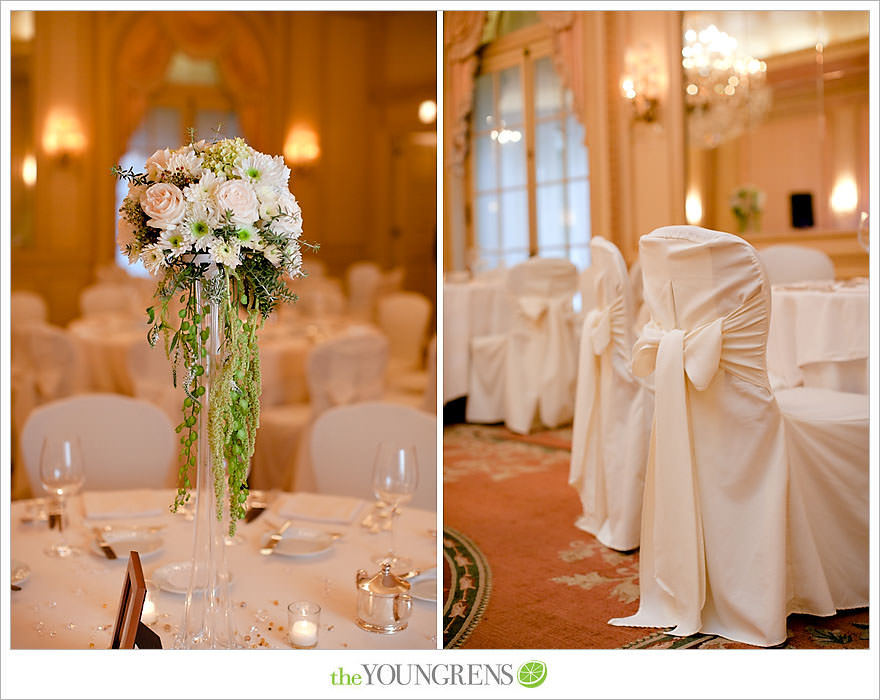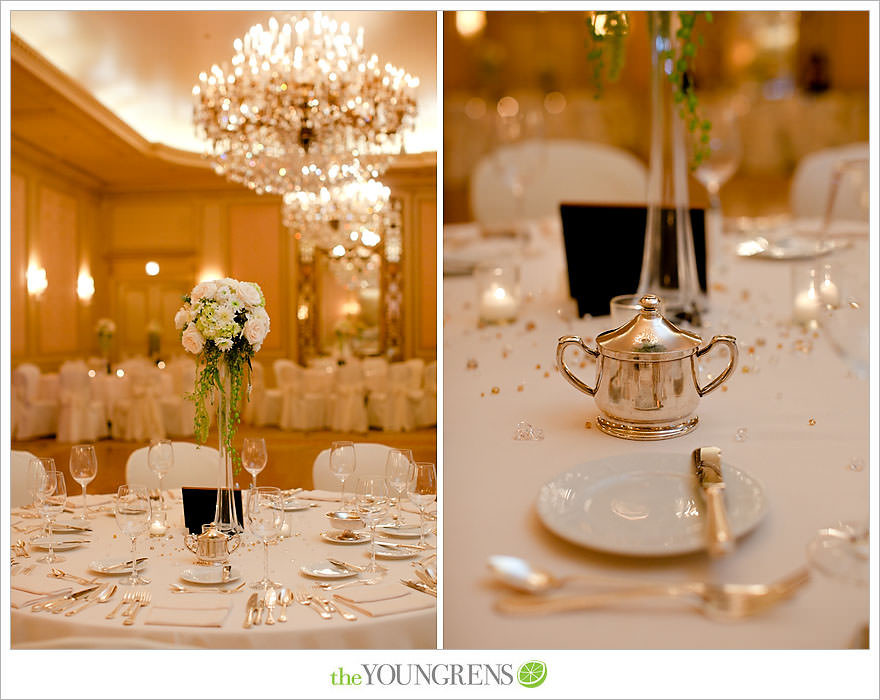 Edelweiss Bakery provided the extraordinary cake.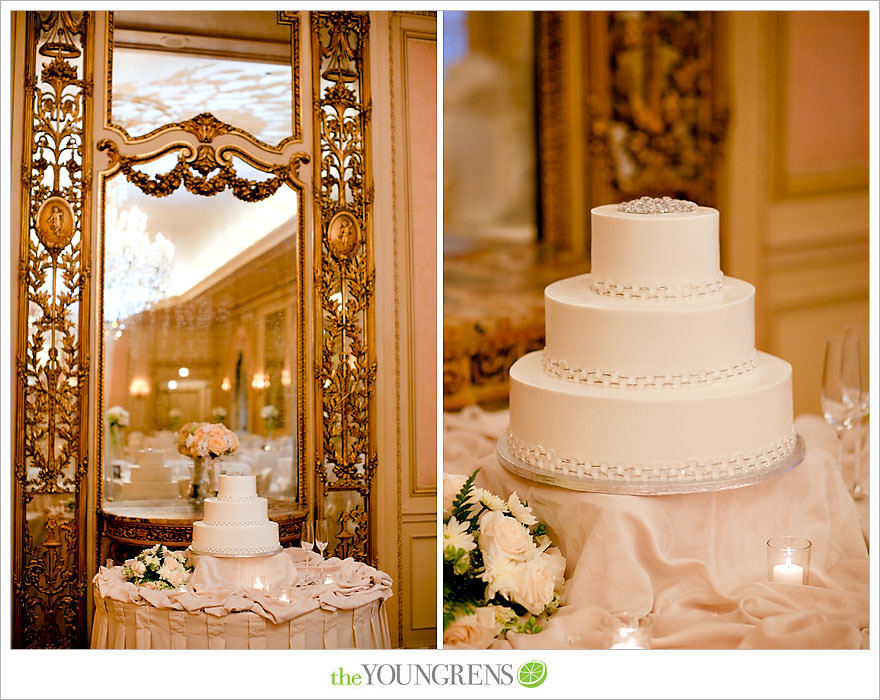 As with everything else, these two laughed their way through the first dance.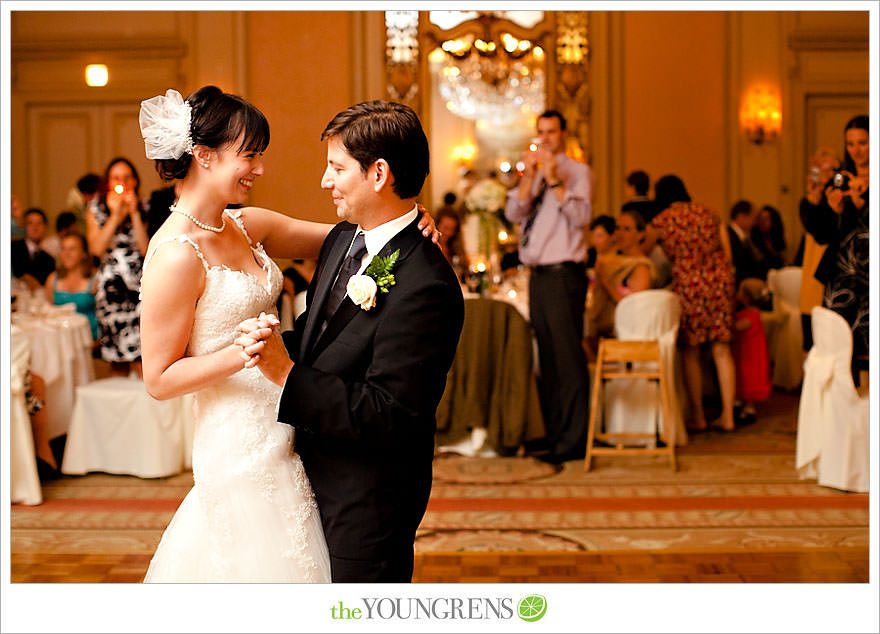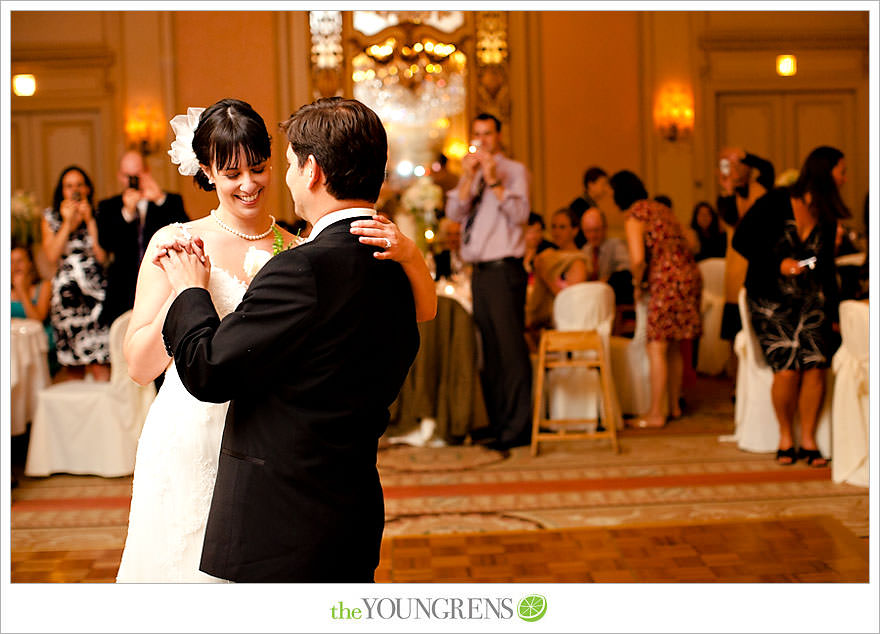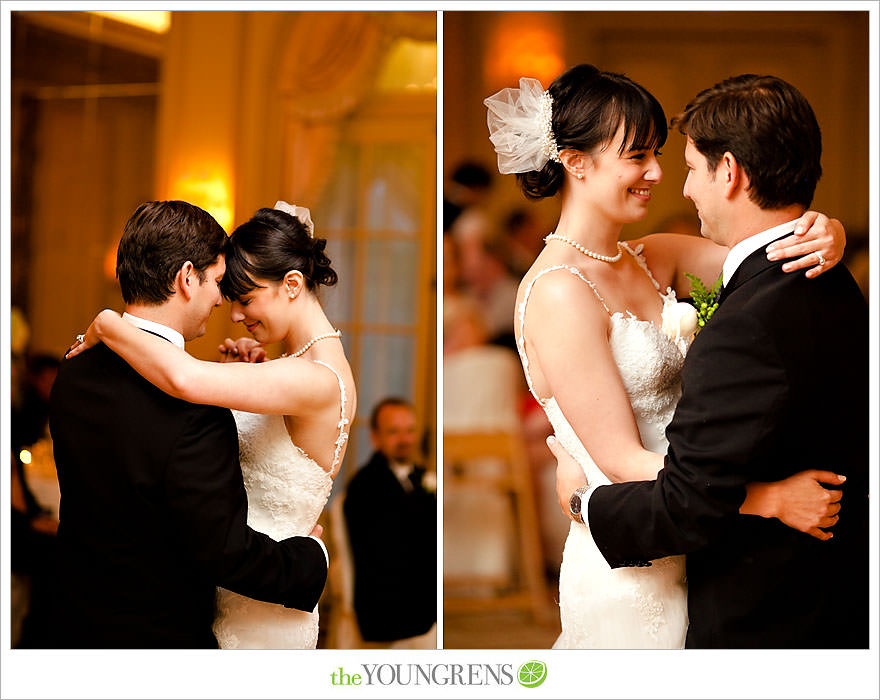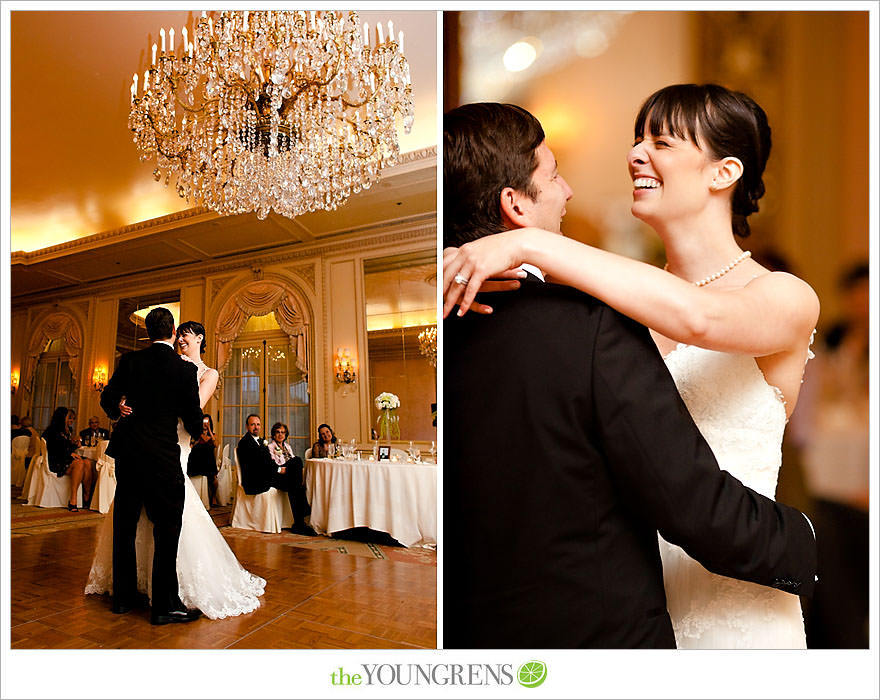 And through the toasts…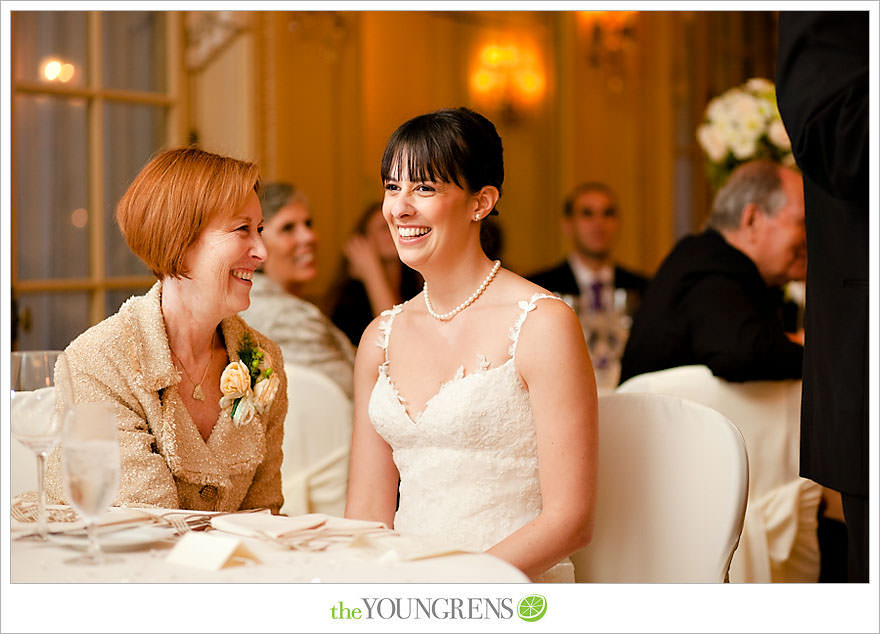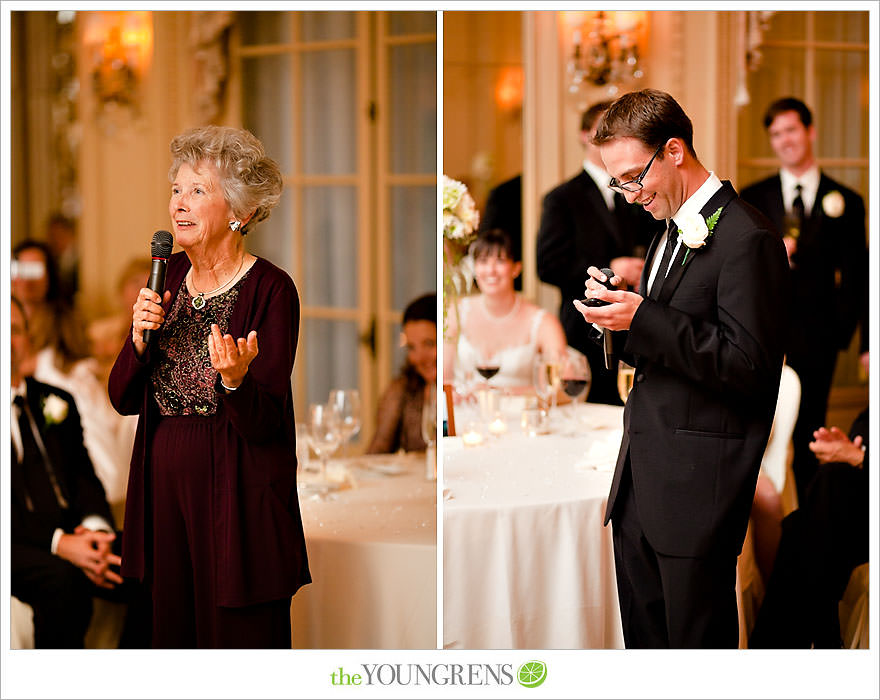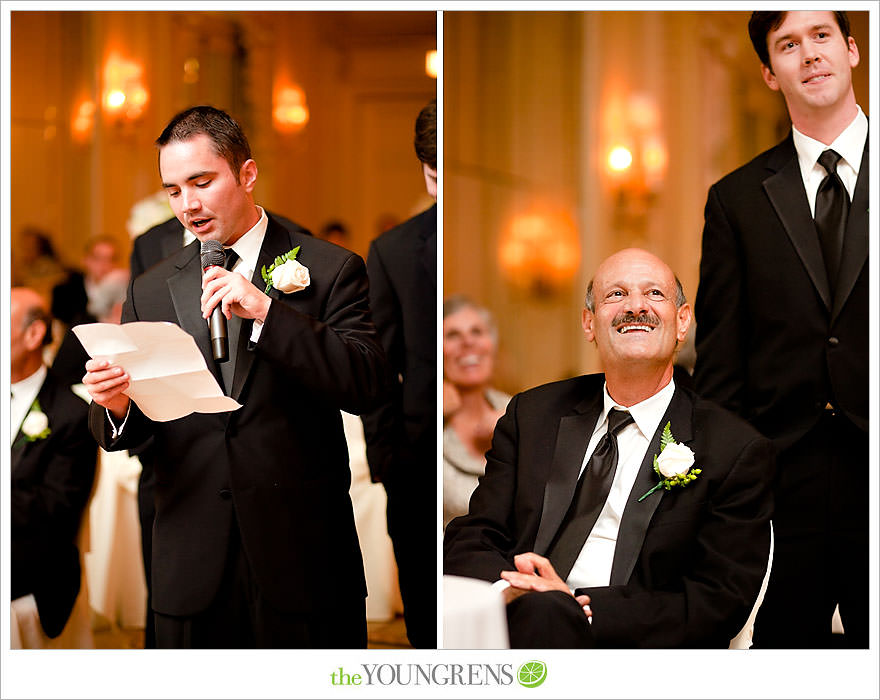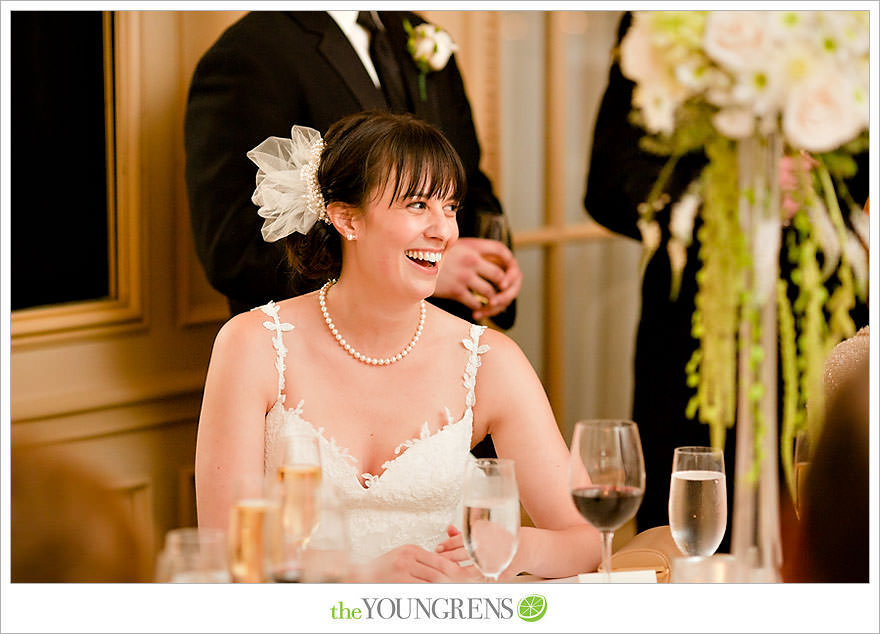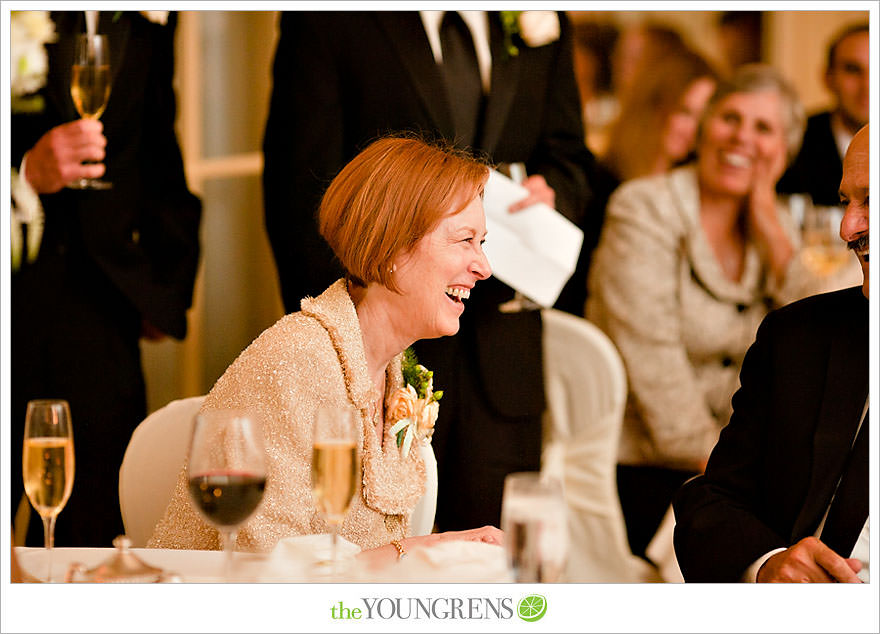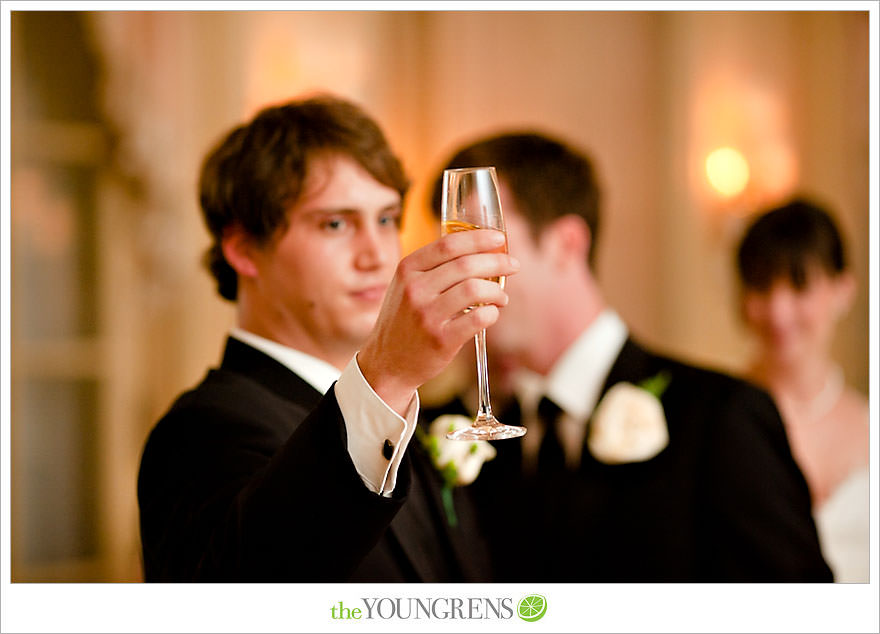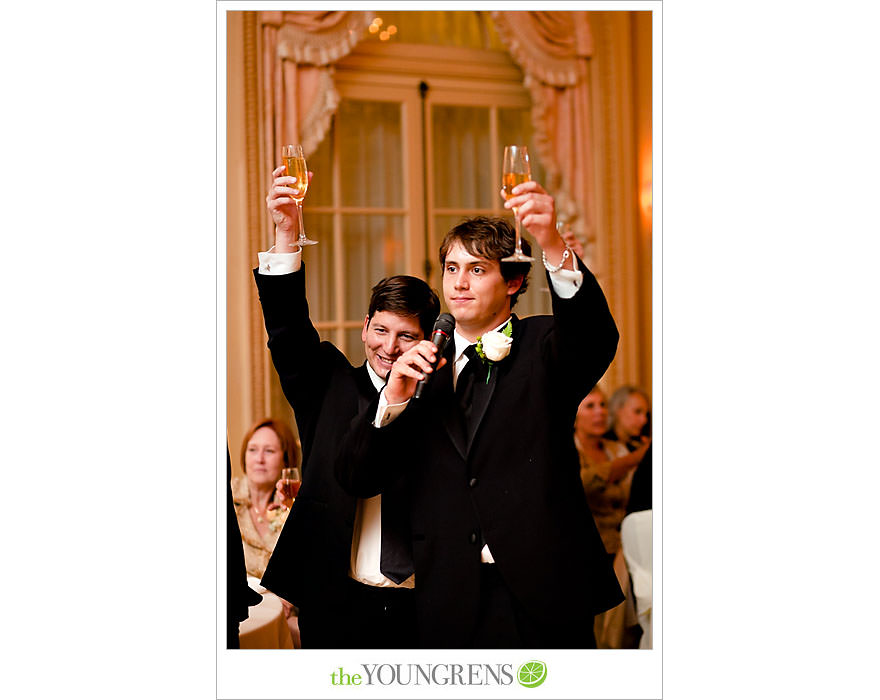 And with Mom and Dad…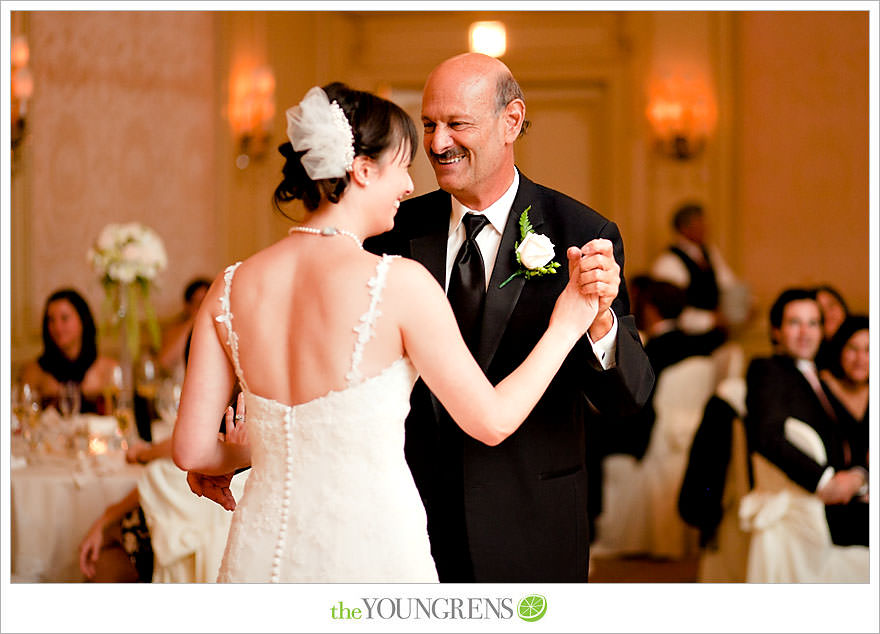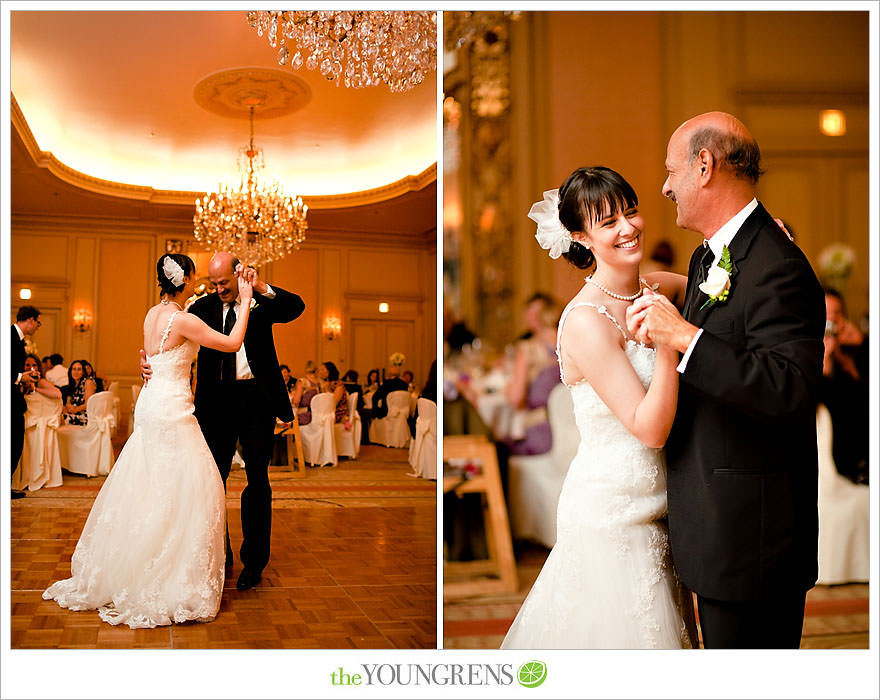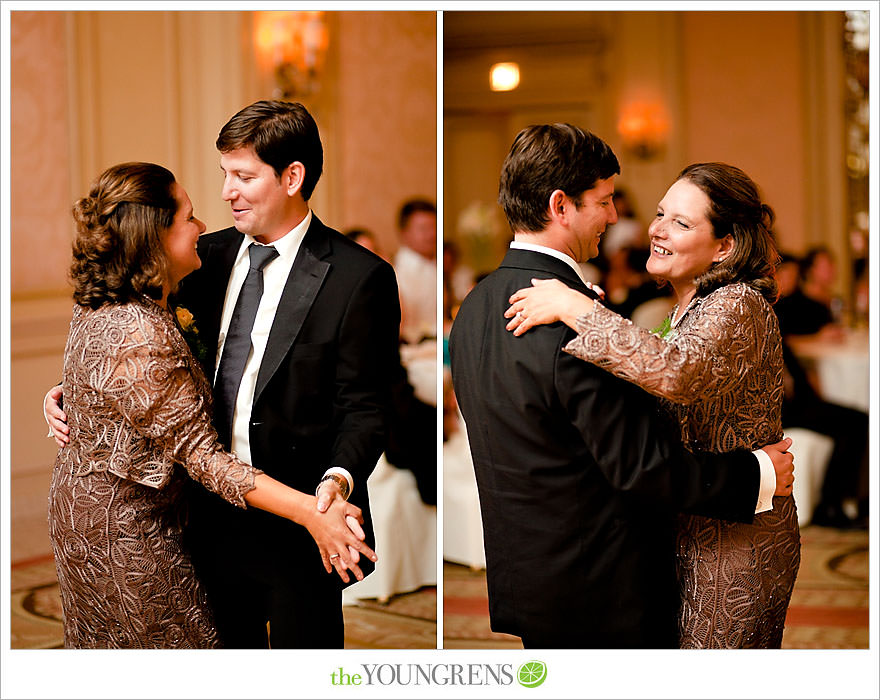 And through the rest of the night!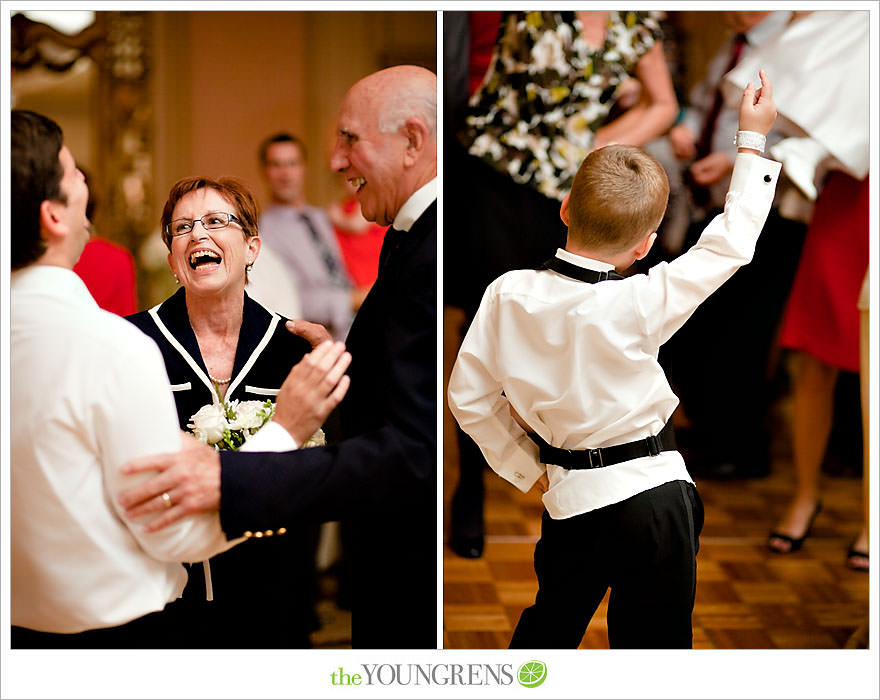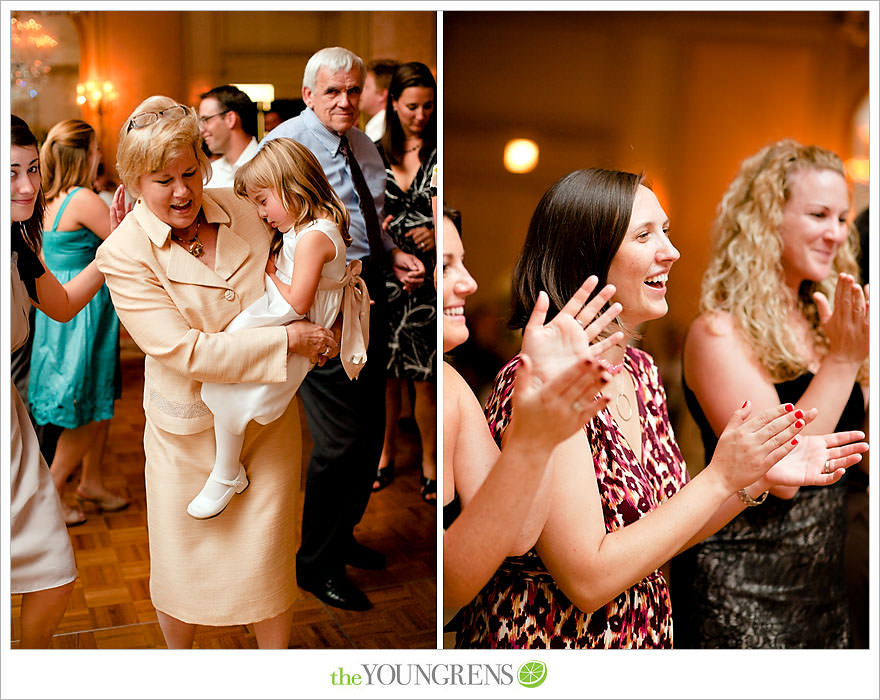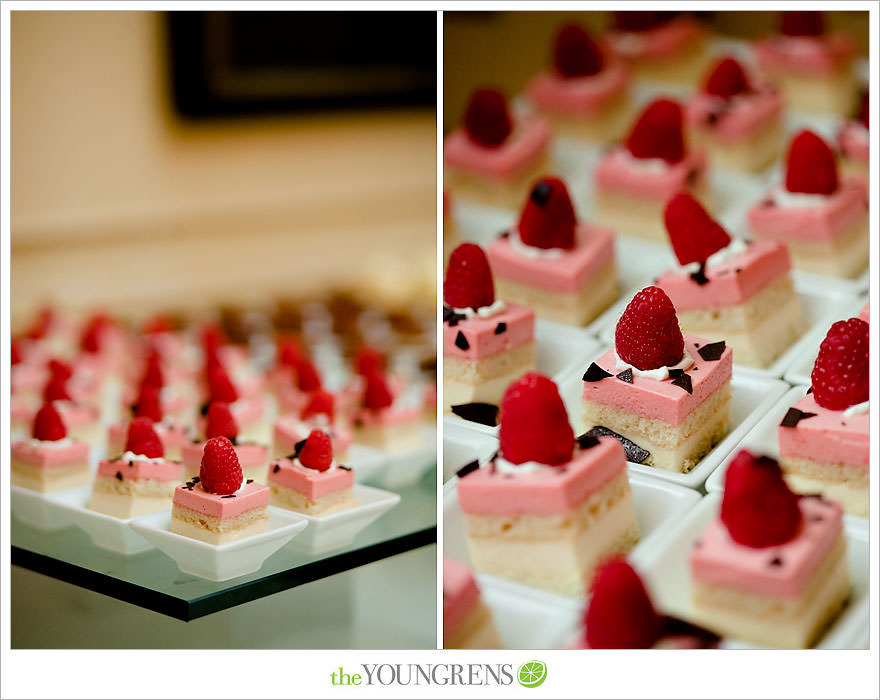 Gorgeous, gorgeous, gorgeous!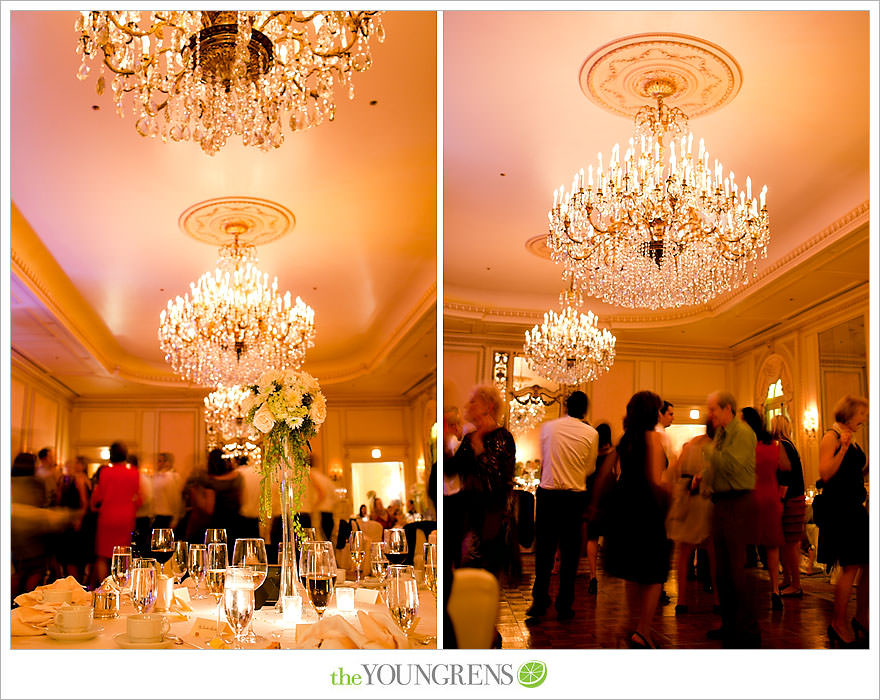 A big 'ol thanks goes out Jay Brannan of Brannan Entertainment for keeping the dance floor packed all night.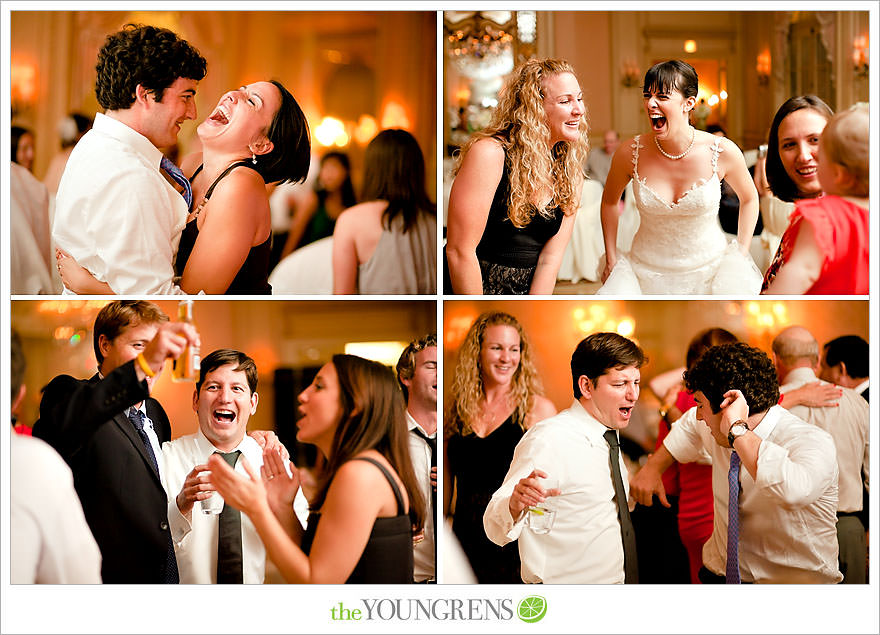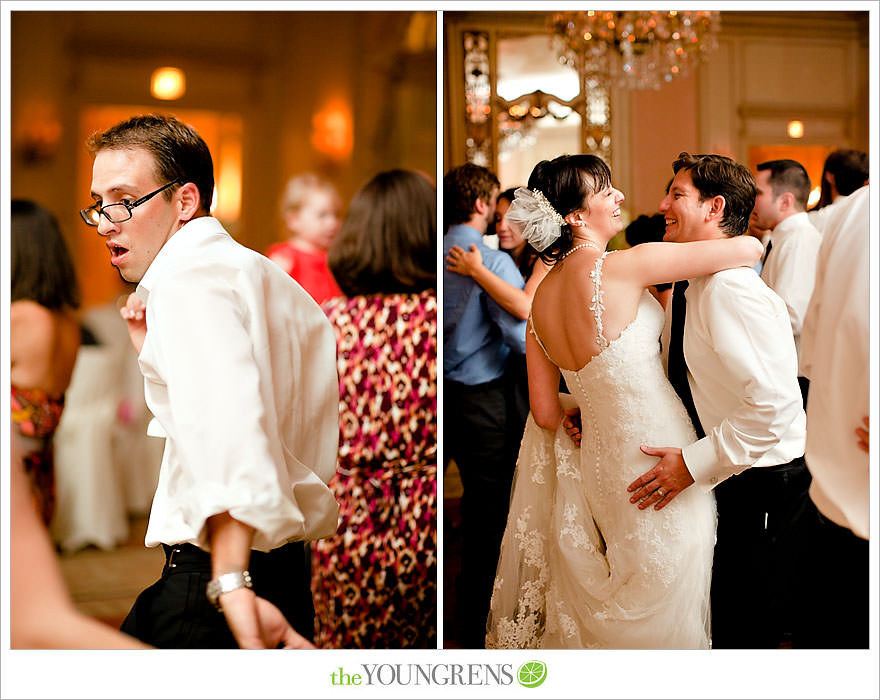 Dwayne and Shannon: Thank you so much for letting us into your special day – we enjoyed every single minute of it more than you know! Thank you for being so open with your love and your emotions. You guys are simply the best!