So I totally and completely LOVED Part One of Dylan and Christine's soft and chic wedding at L'Auberge Del Mar, but Part Two gets even better! This wedding was all about beachy meets elegant meets whimsical – and it all came together beautifully. I mean, just look at that dress. It describes Christine perfectly. It's touchably soft, a bit quirky, and definitely drop dead gorgeous!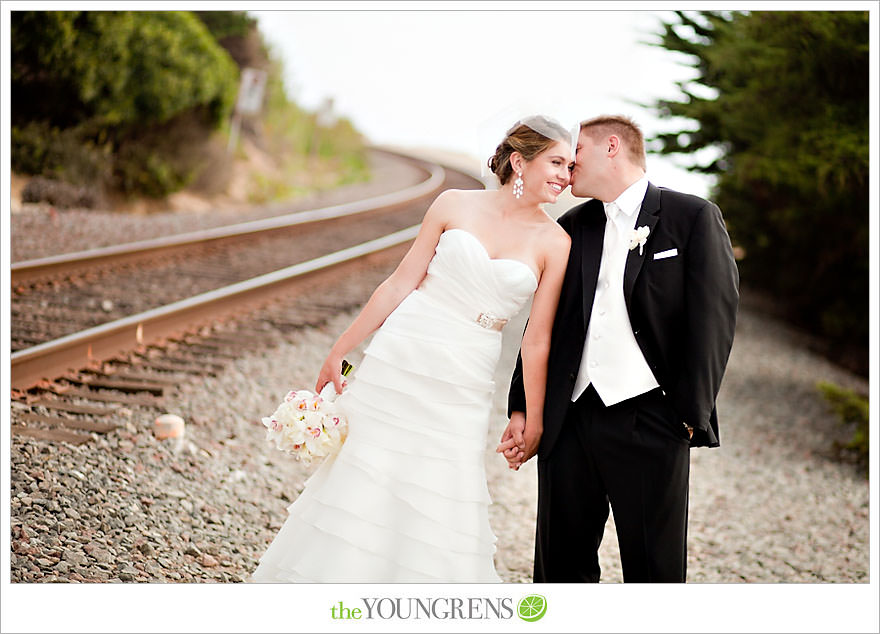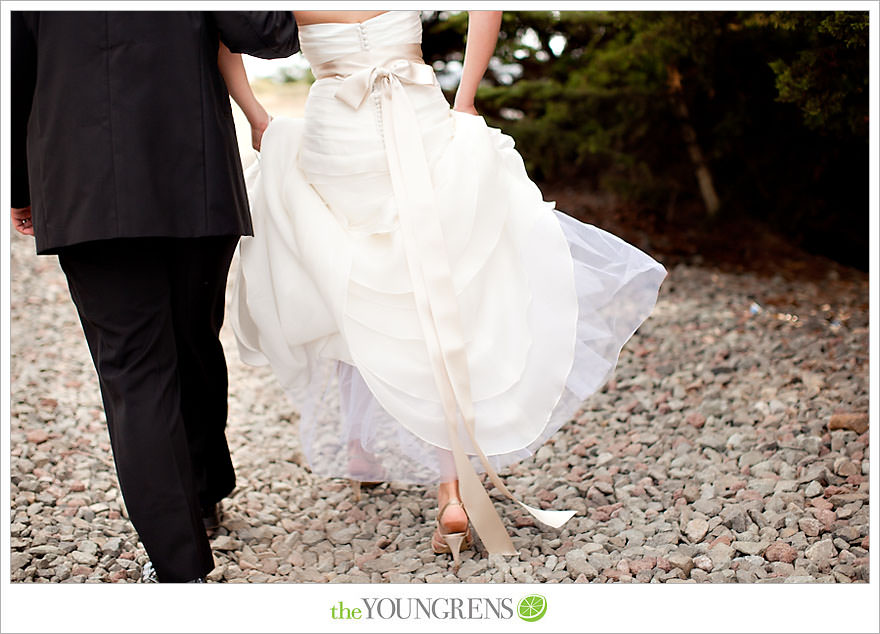 Cute, cute, cute!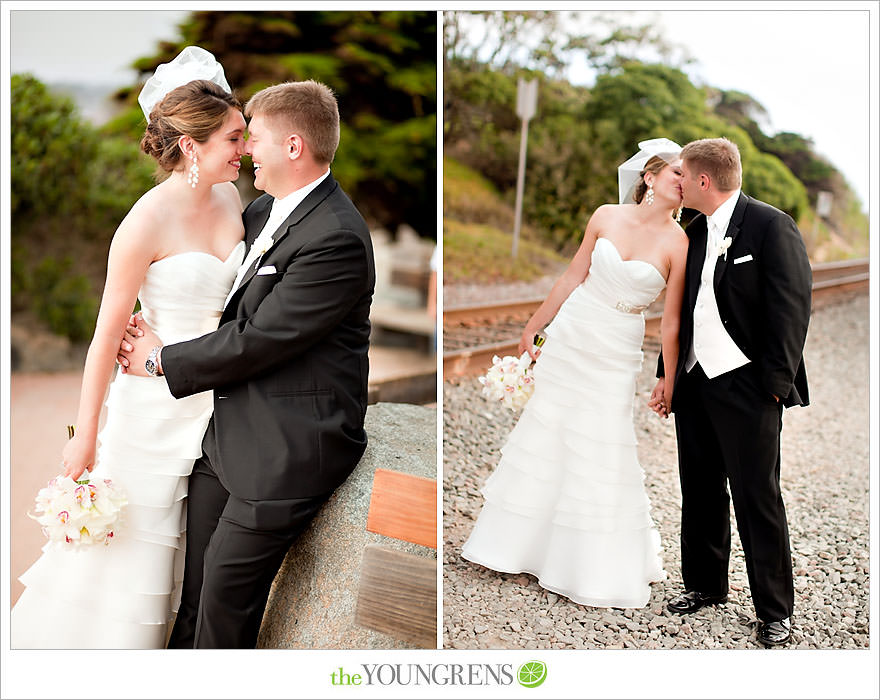 Aaaaaaaand more cute!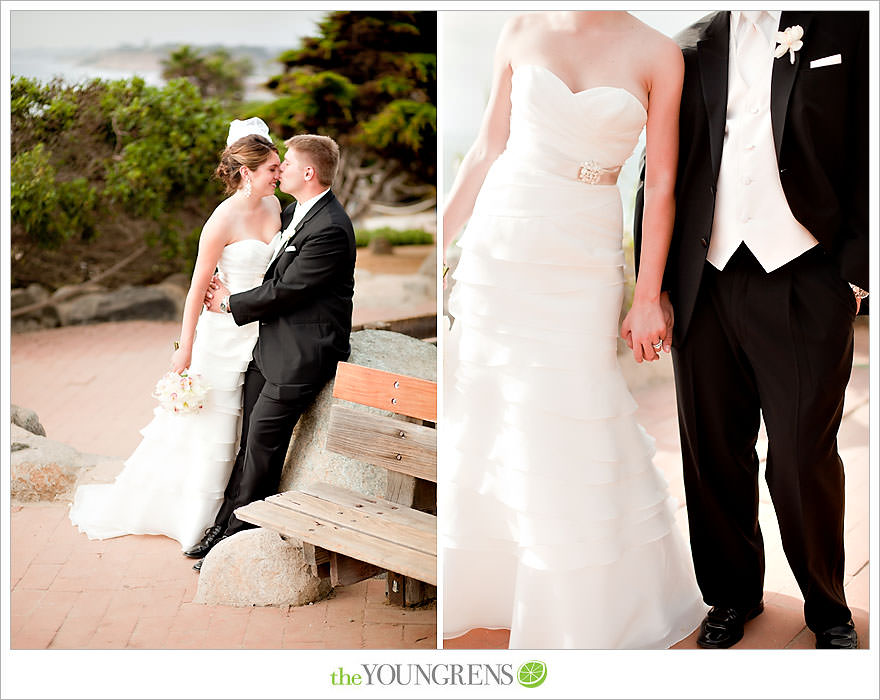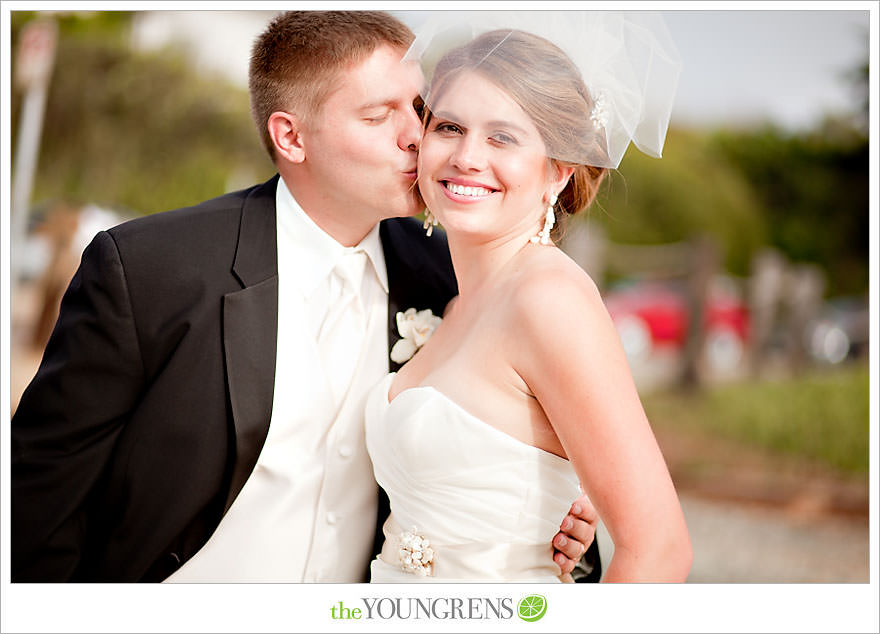 My favorite series of the day – major props go out to Christine for trekking down to the perfect spot for us, and to Dylan for being such a good hubby and helping her out. They're total rockstars.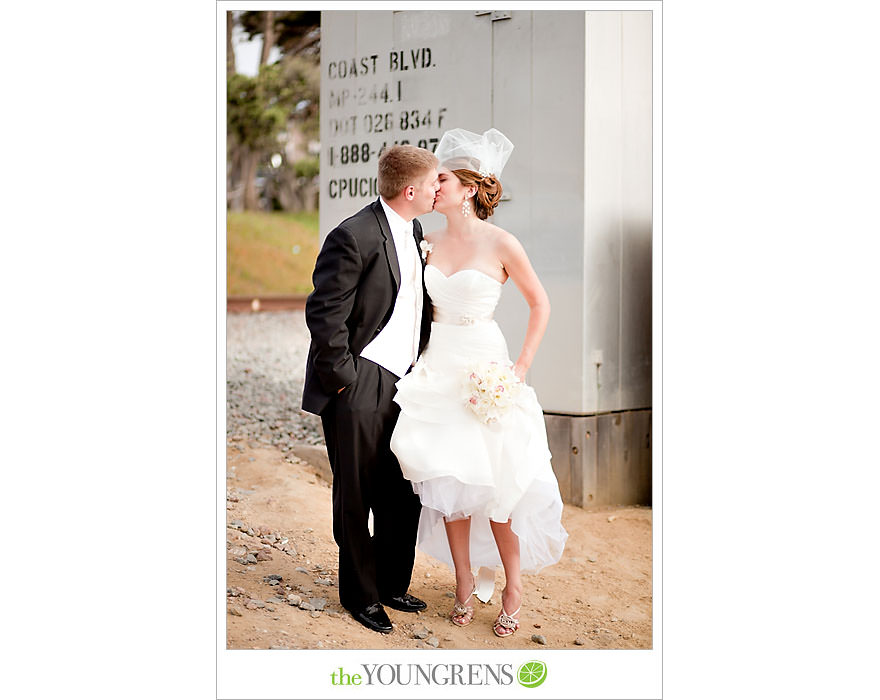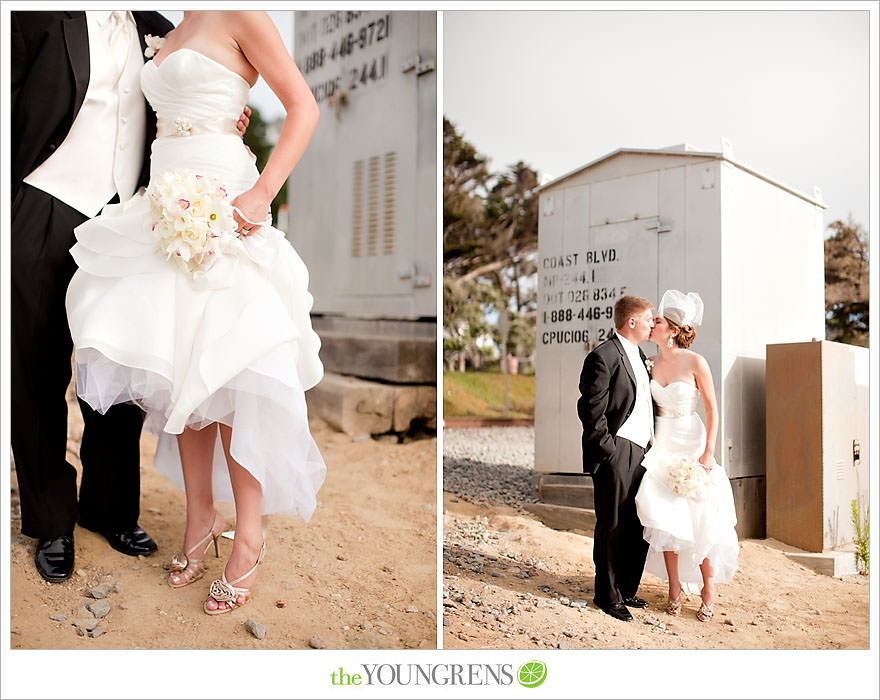 We have the handsome Dylan…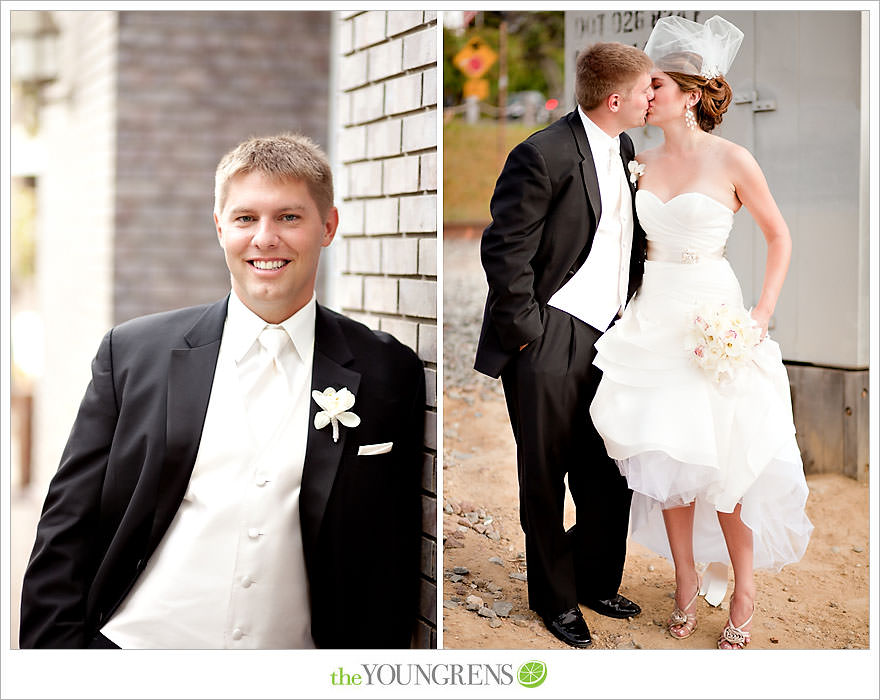 And the absolutely delightful Christine.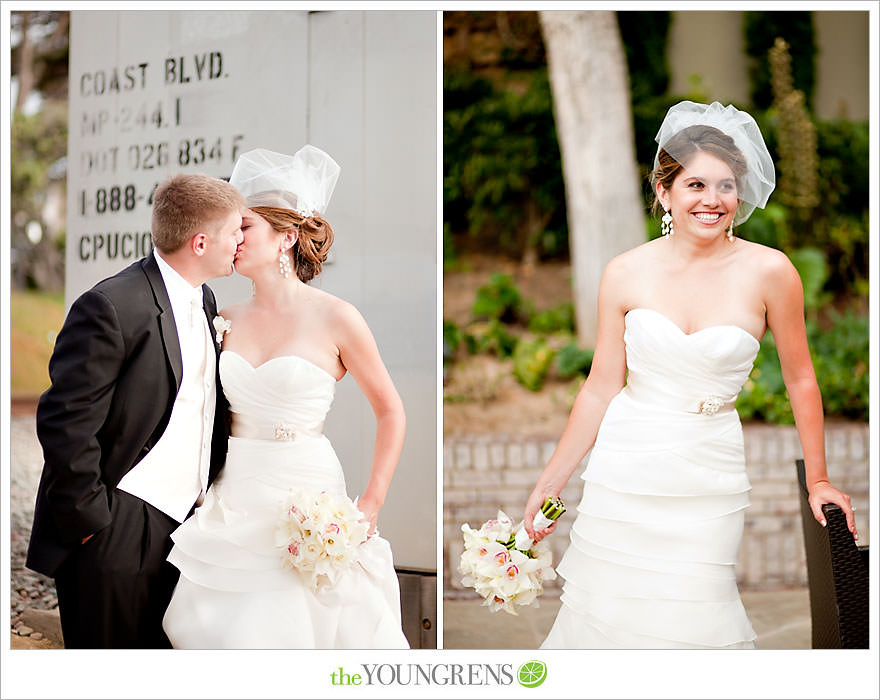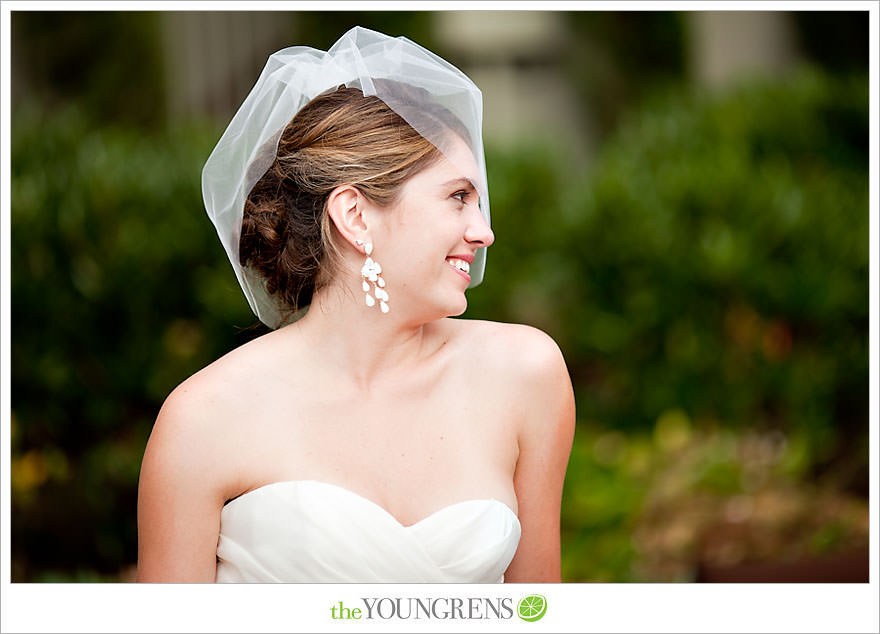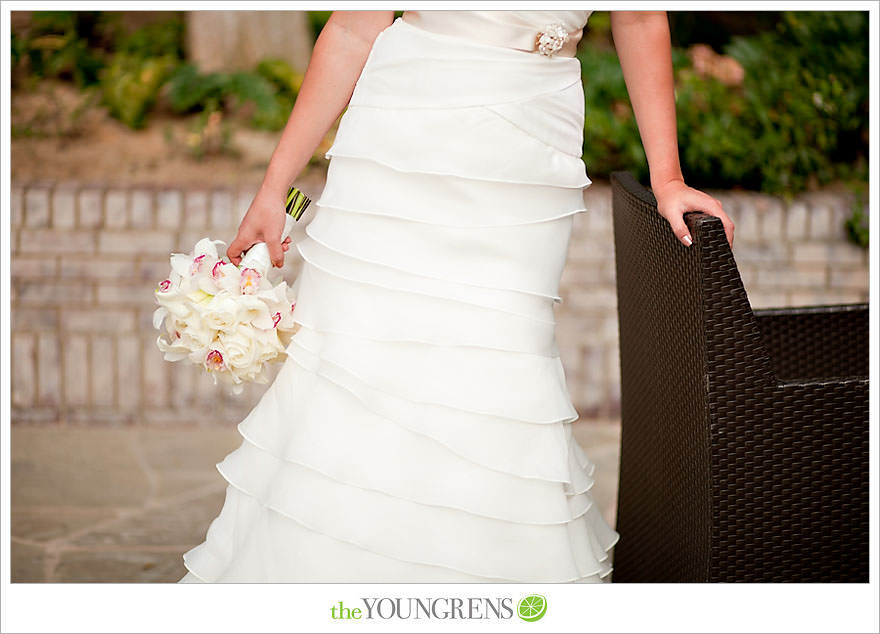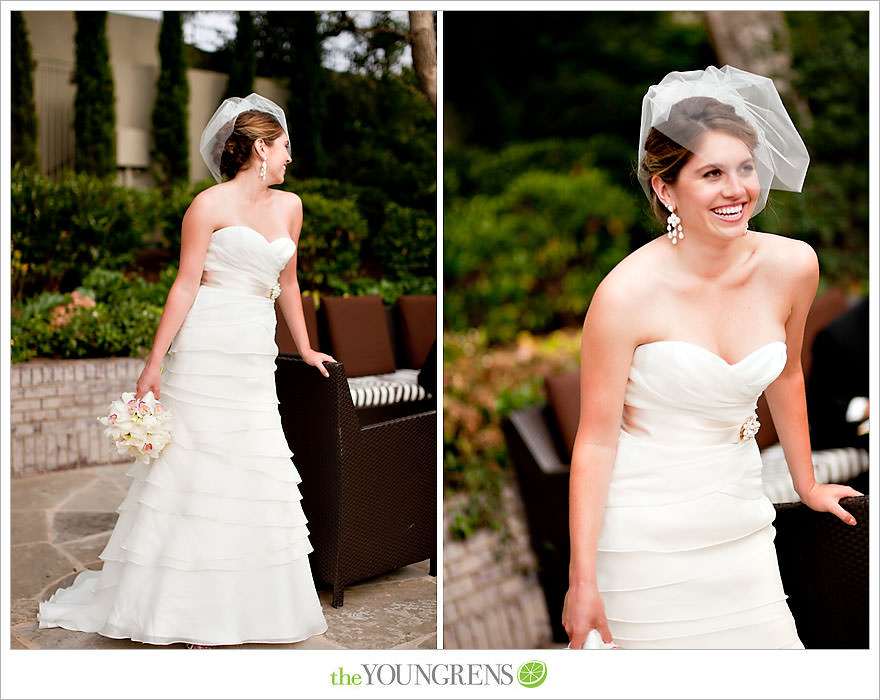 For these images, we must thank Lindsey, Christine's Maid of Honor, for making Christine crack up. It doesn't take much to make this girl laugh and it's absolute heaven when she does!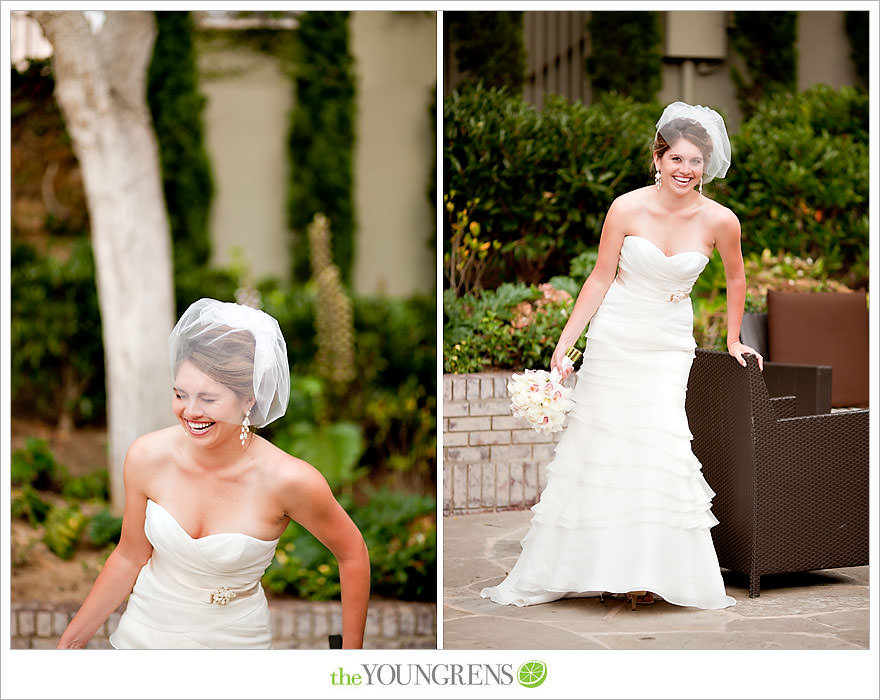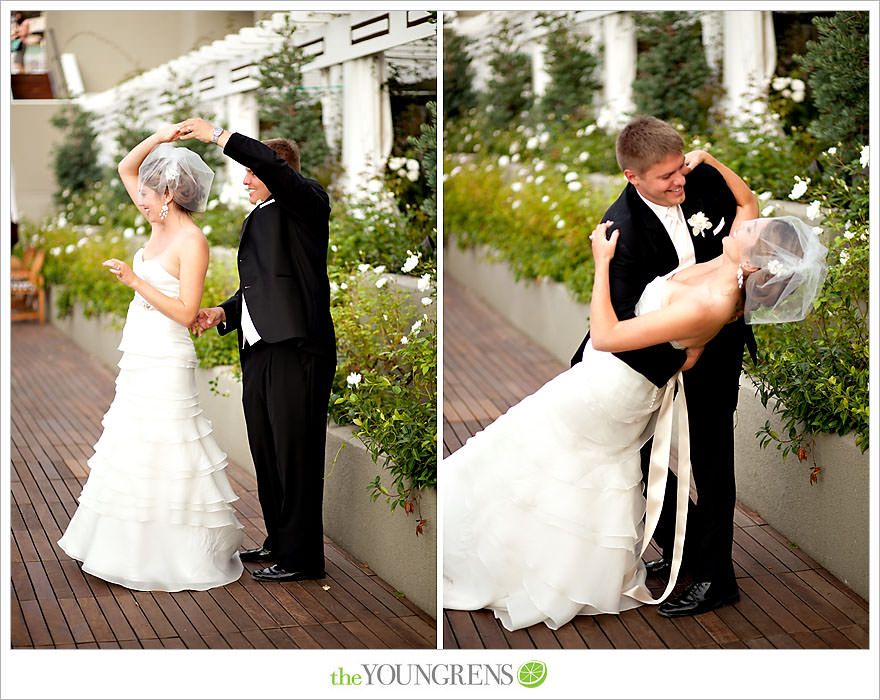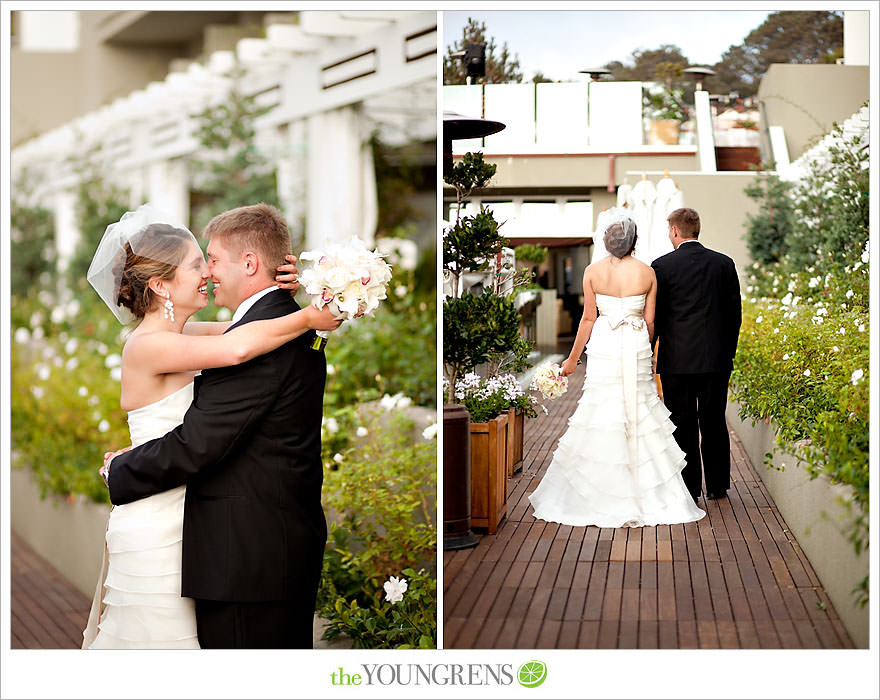 Here's another shoutout to the fellas at Botanica for all of the design and decor. When you work with such fabulous talent, our job becomes pretty easy!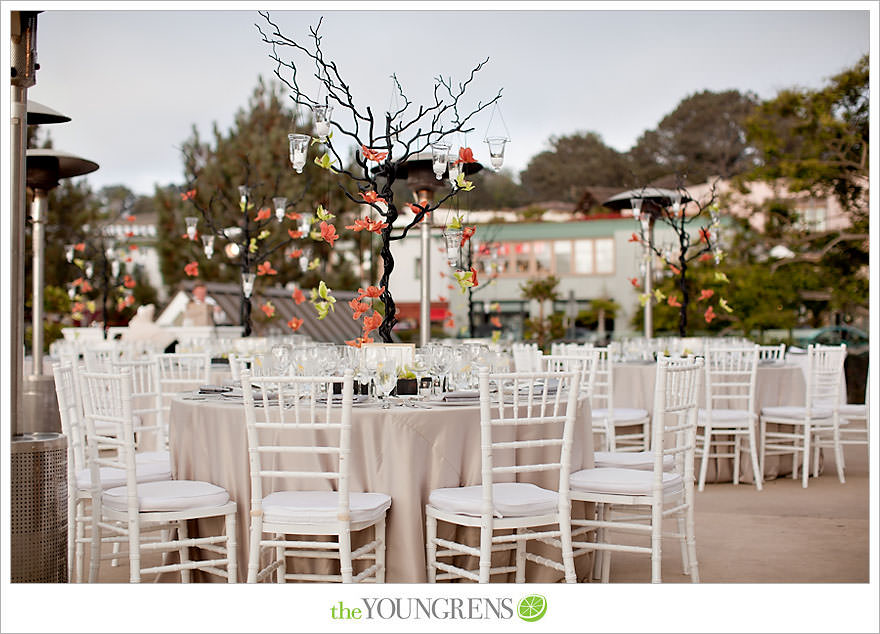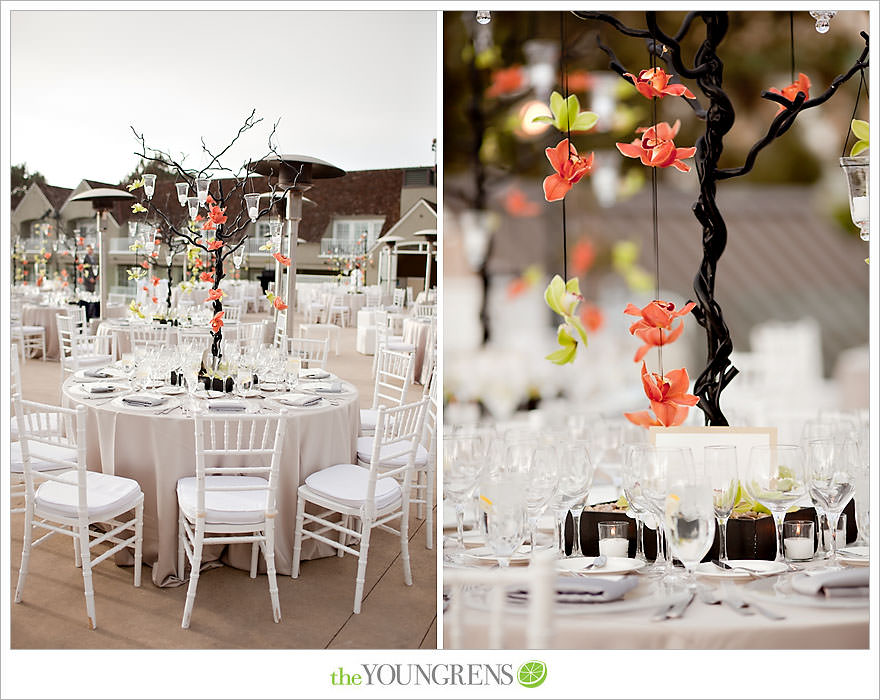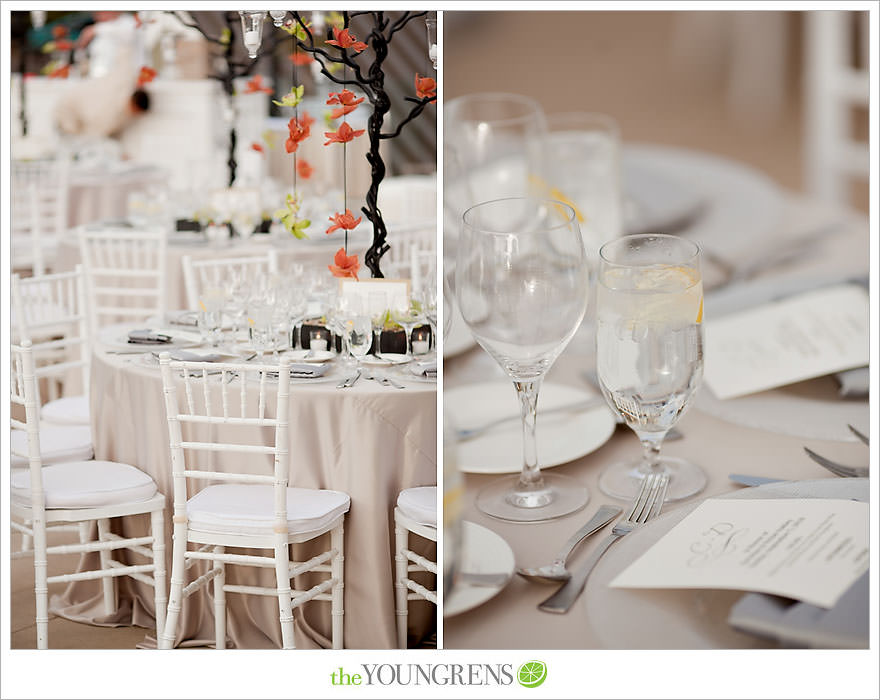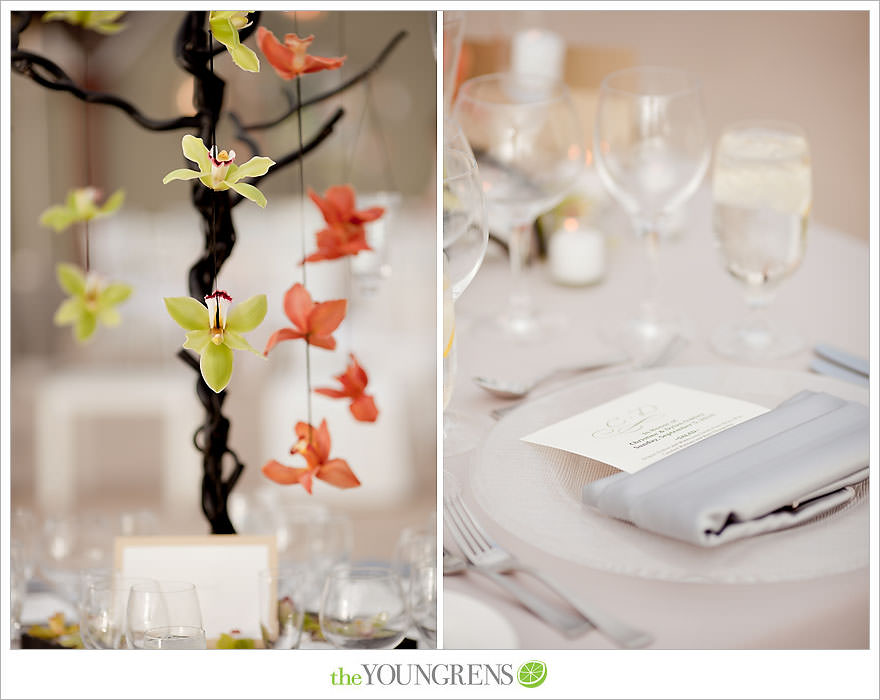 Fab Cakes provided the lovely cupcakes that were topped with personalized M&M's. Yum!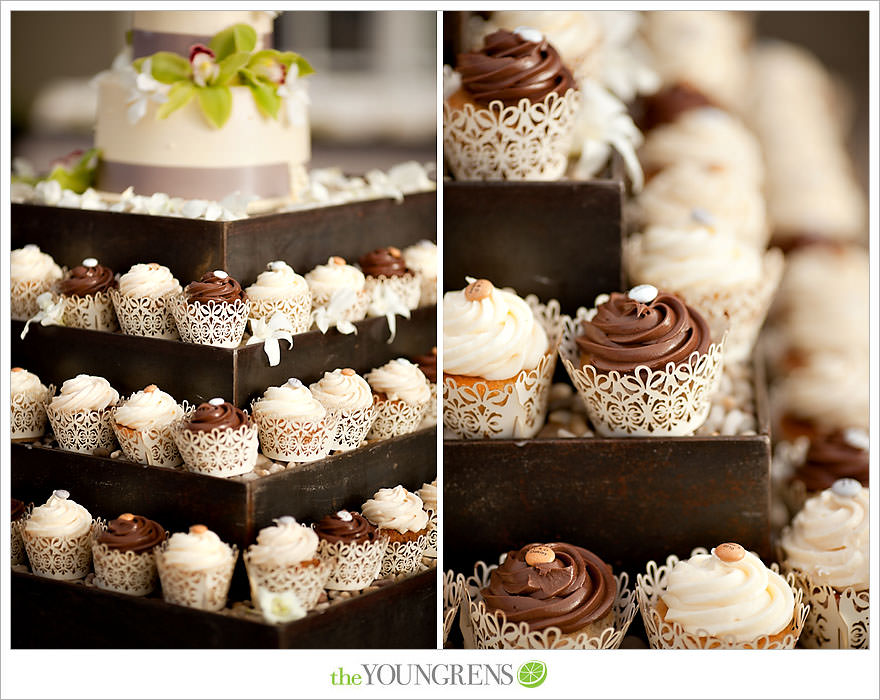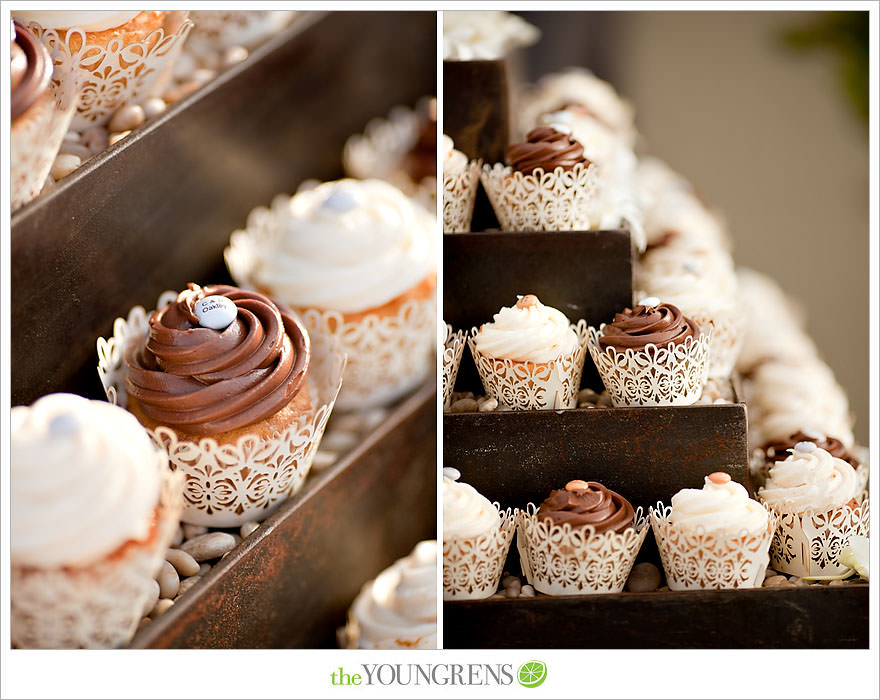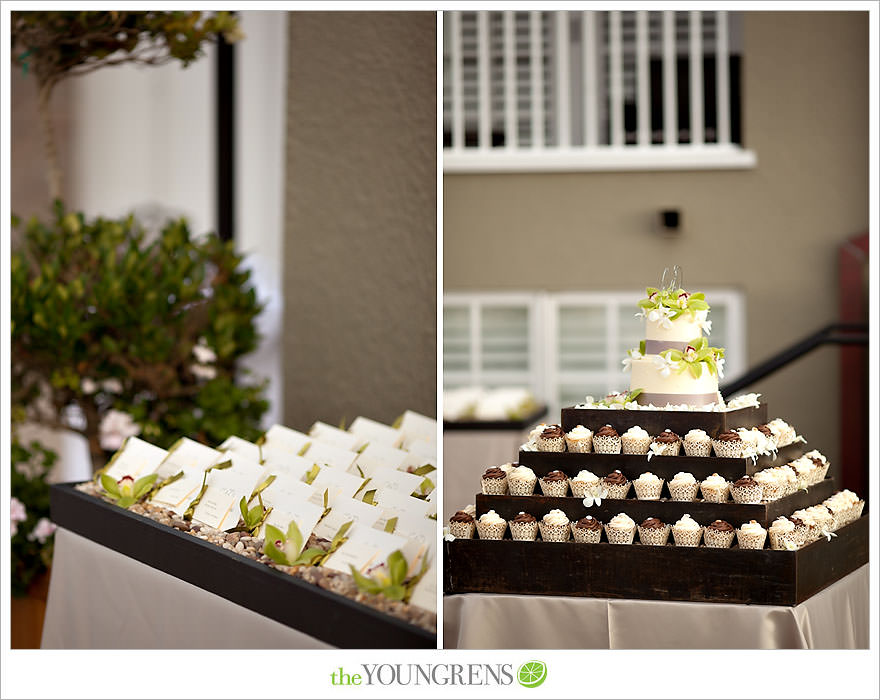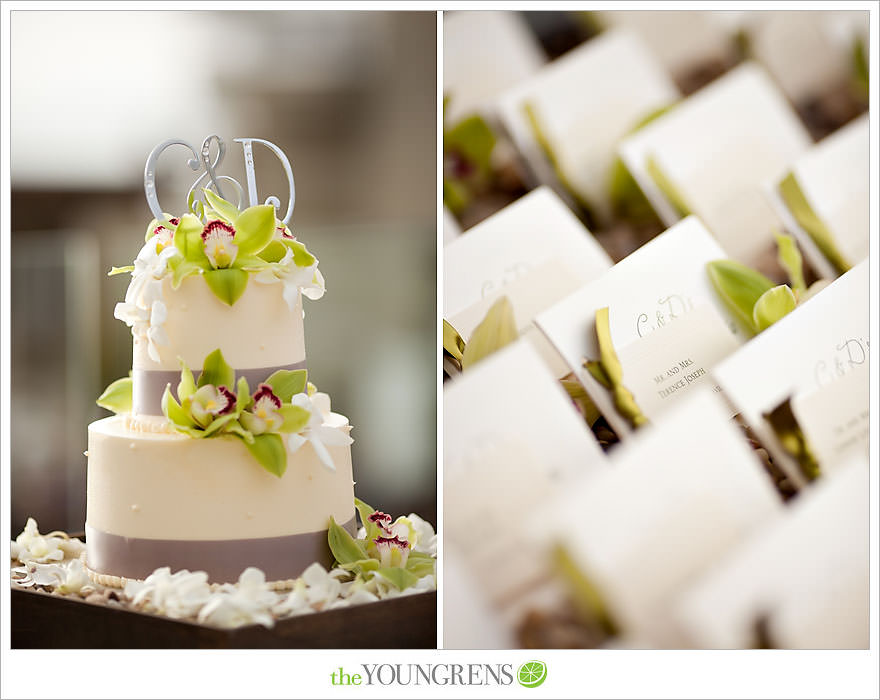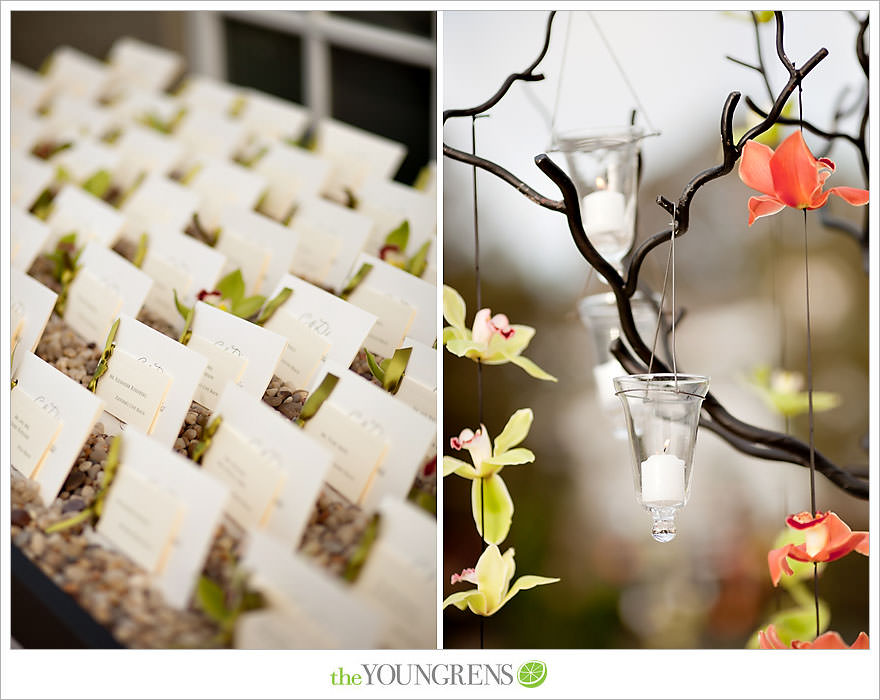 For the favors, Christine and Dylan put together a cute booklet of their favorite summertime recipes, including their special recipes for guacamole, mojitos, and turkey burgers. So cute!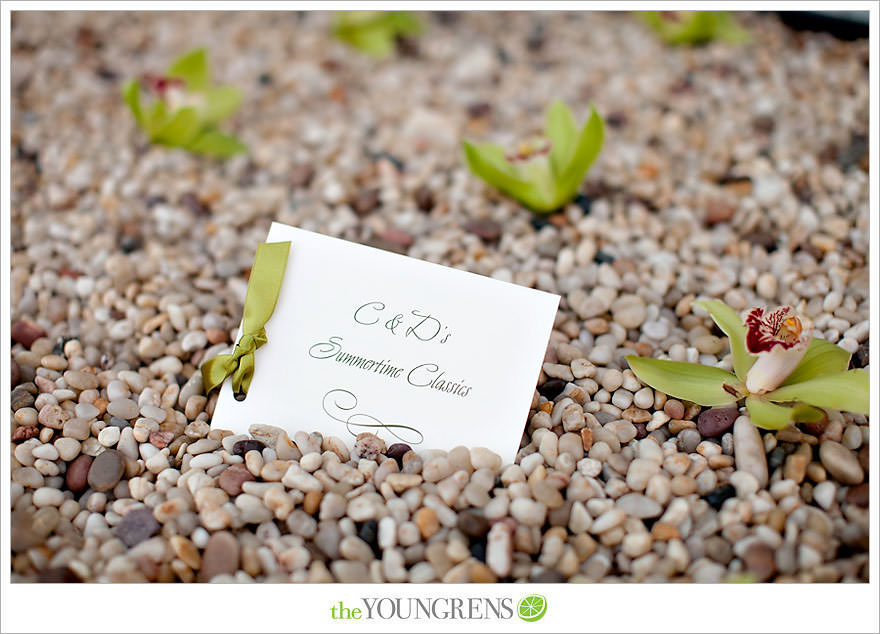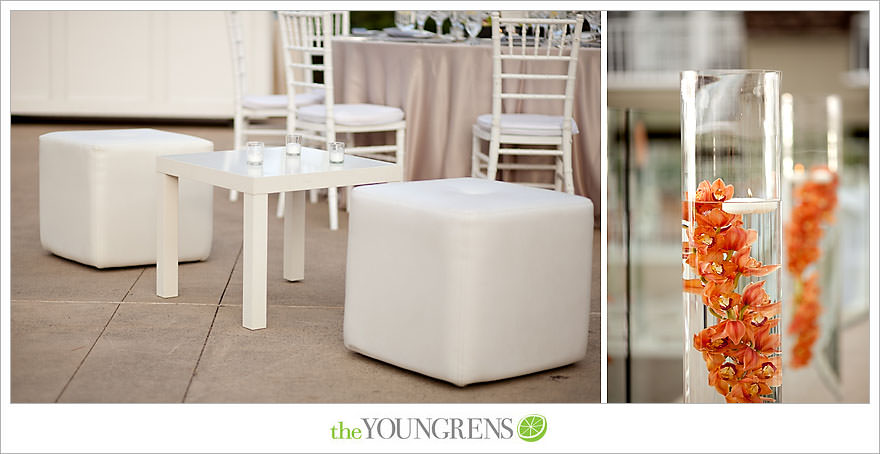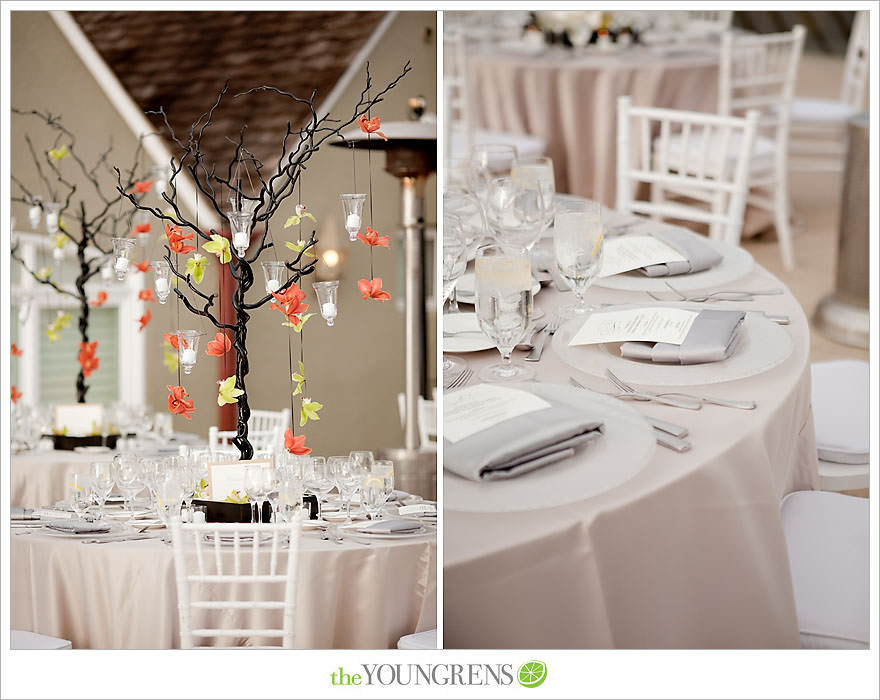 I love when couples put special touches on everything from the cupcakes to the table names to the cocktail hour. Their special cocktail was Lover's Lemonade, a mix of muddled mint, vodka, and lemonade.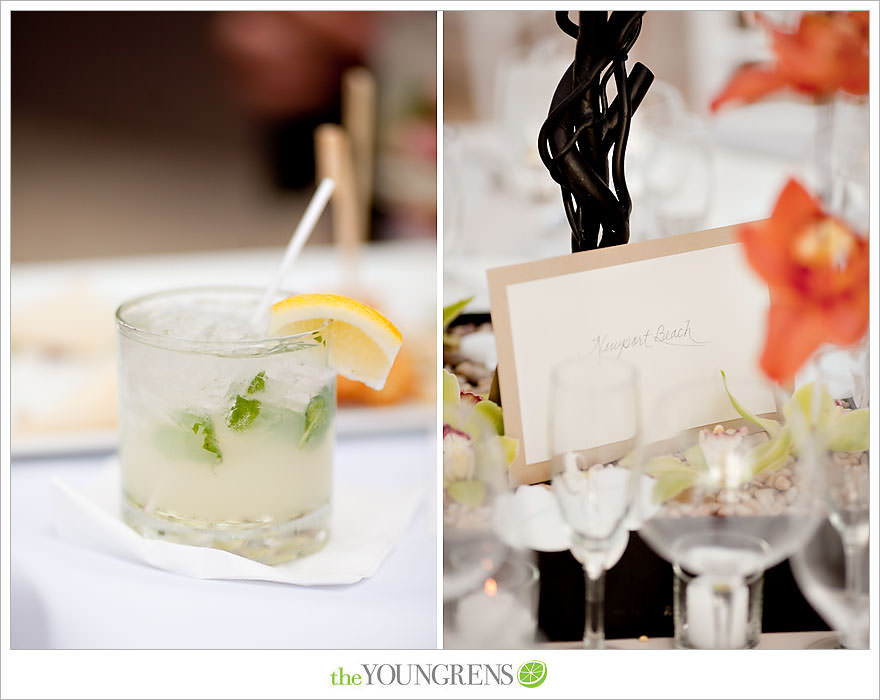 L'Auberge always has the best views and most relaxing scenery for cocktail hour.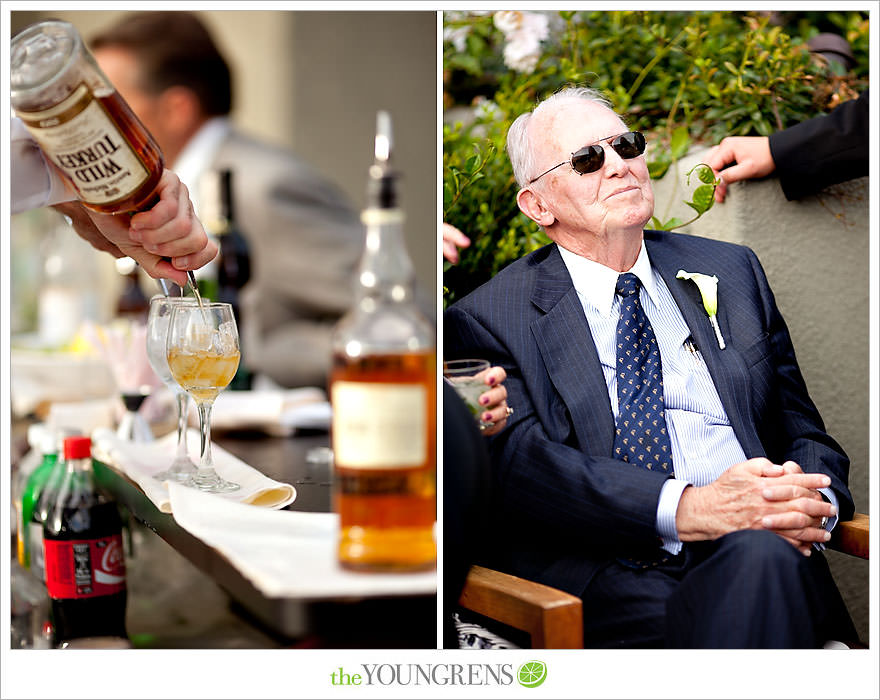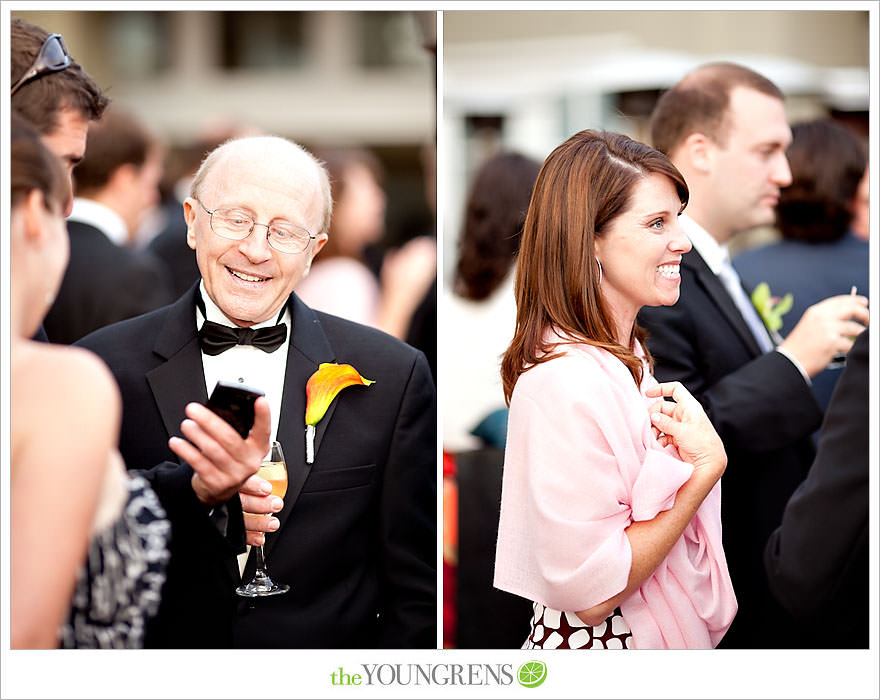 The first dance as the sun sank down to a beautiful sunset.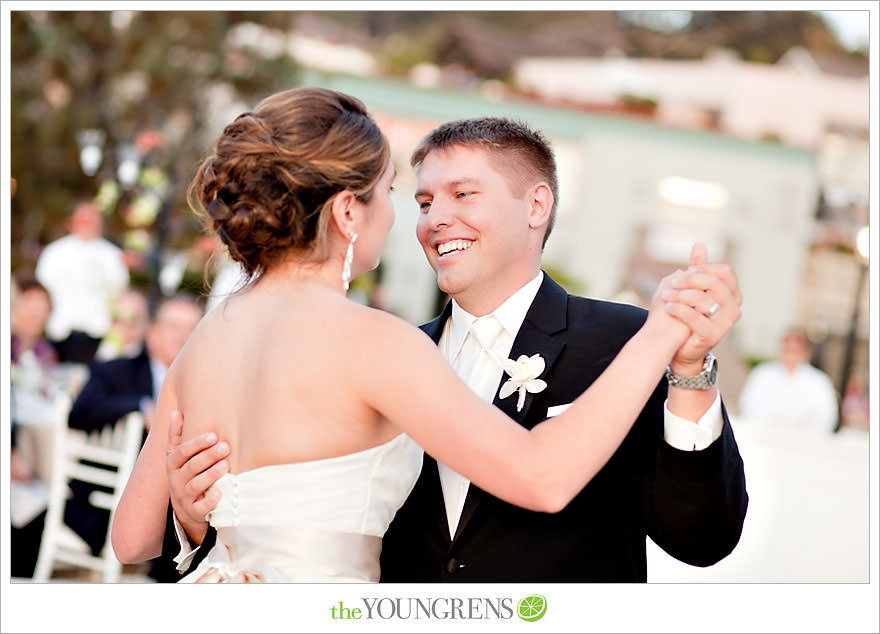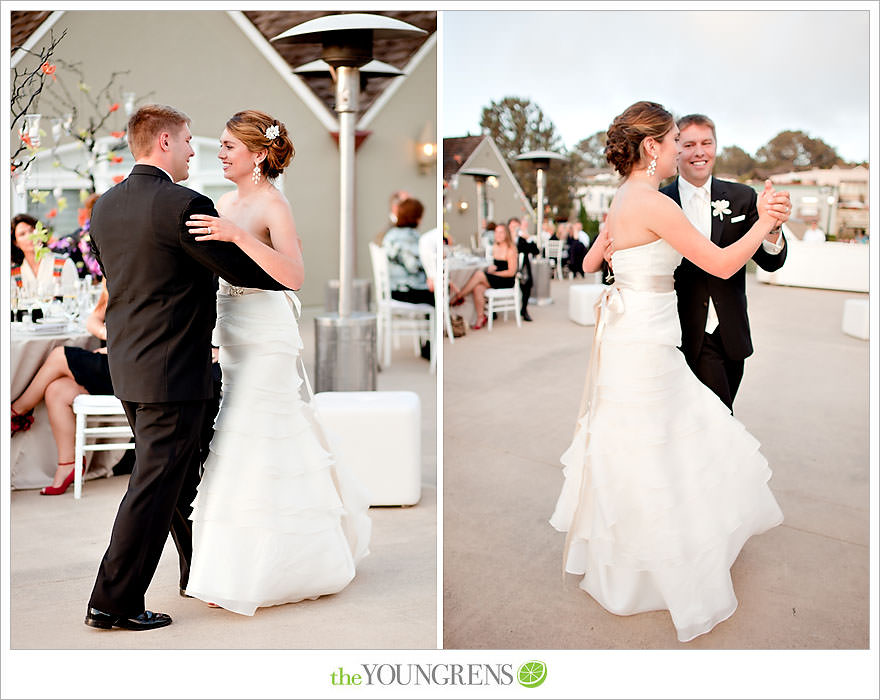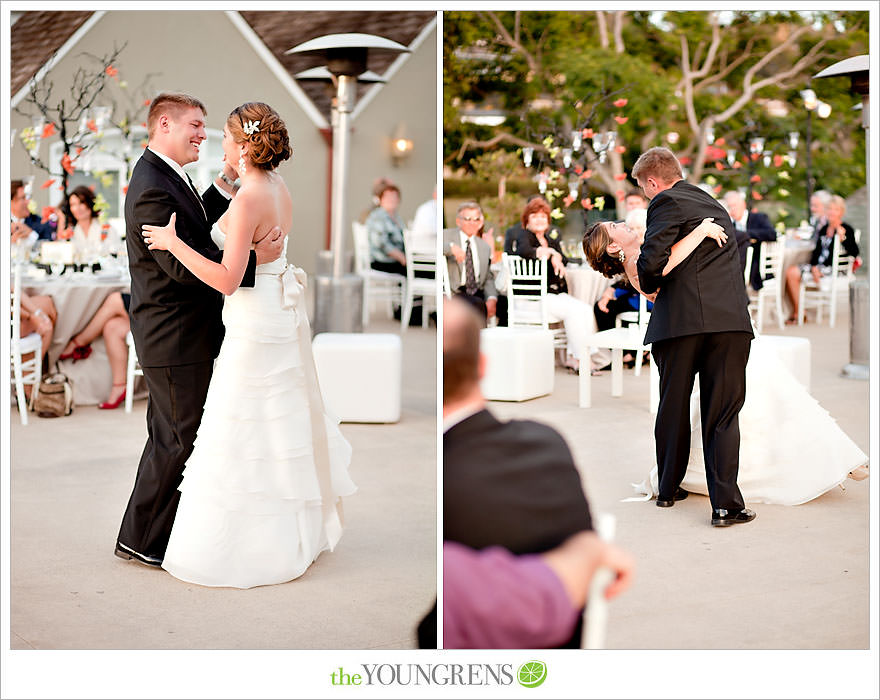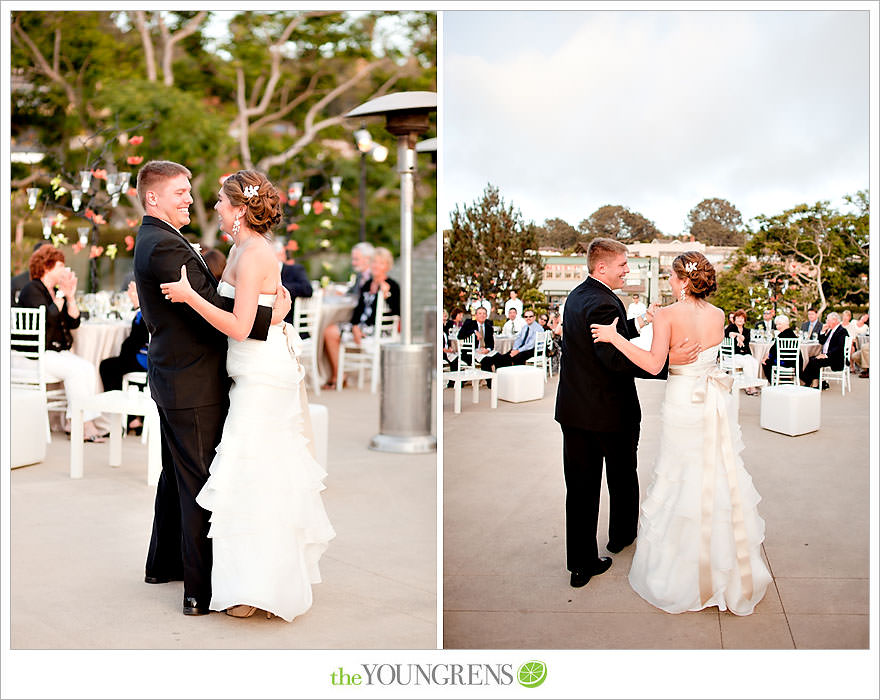 Followed by the sweet toasts.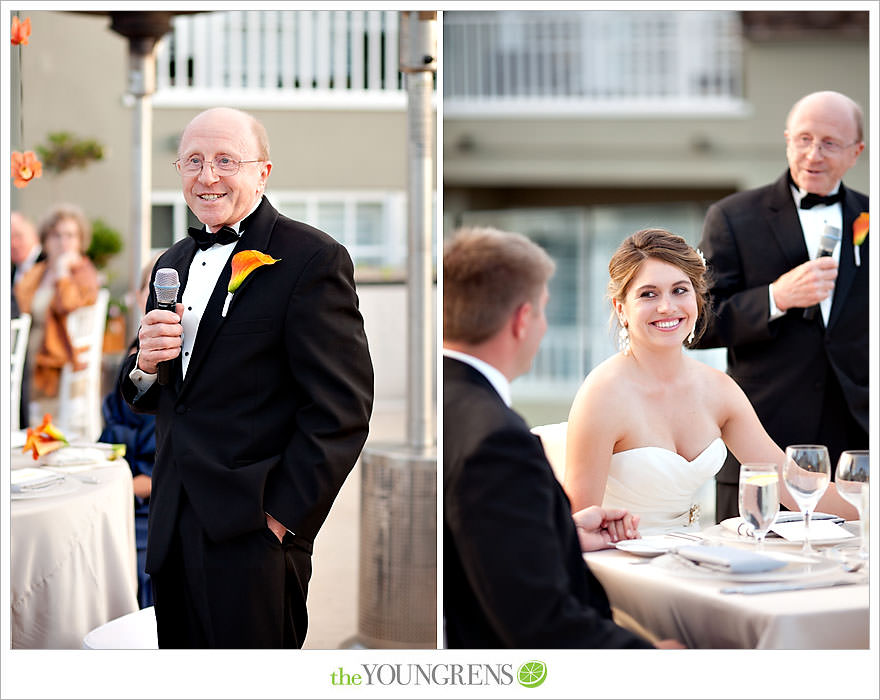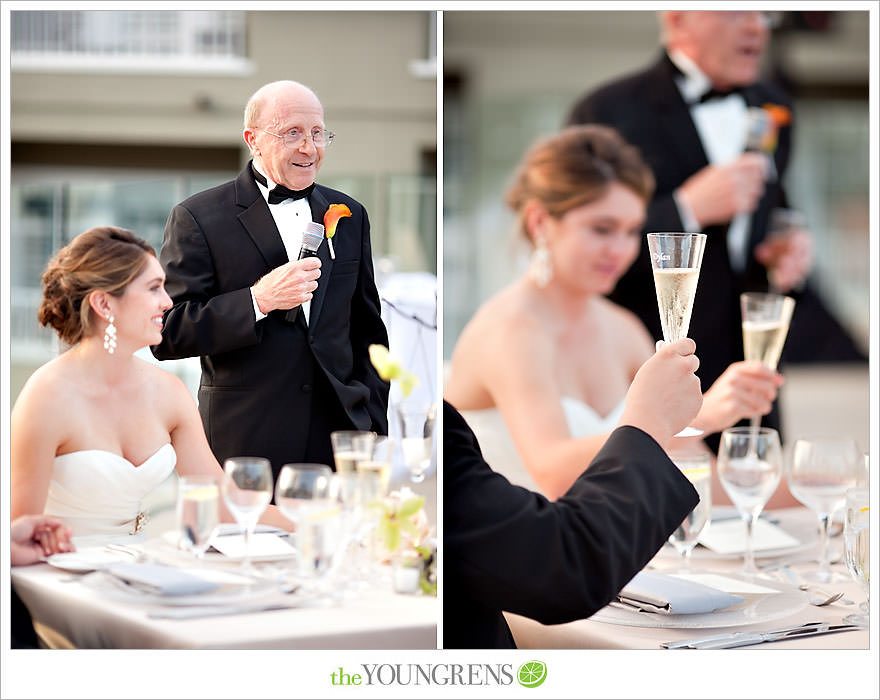 And then it was time for day to melt into night over a warm, wonderful dinner.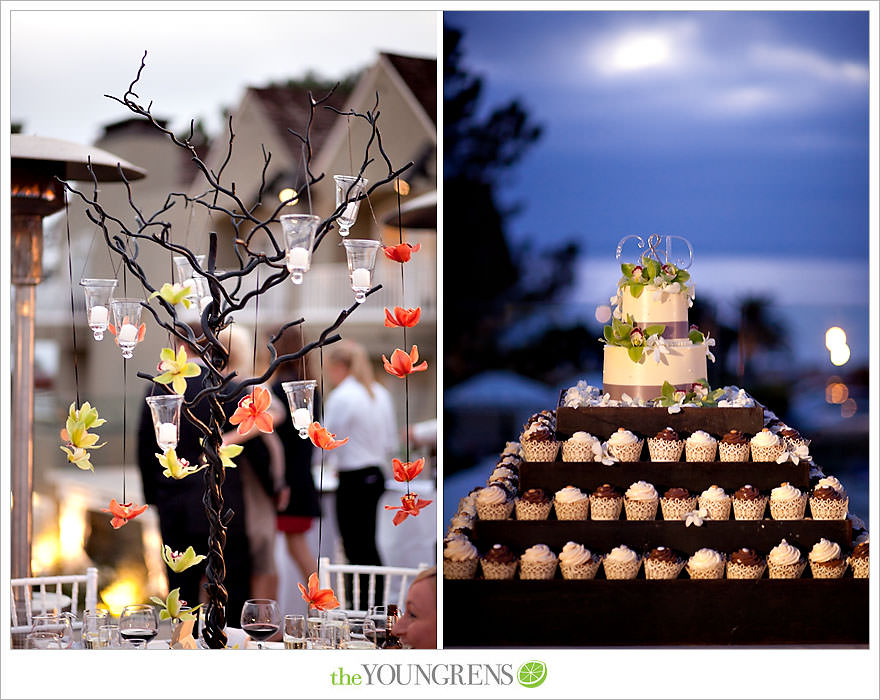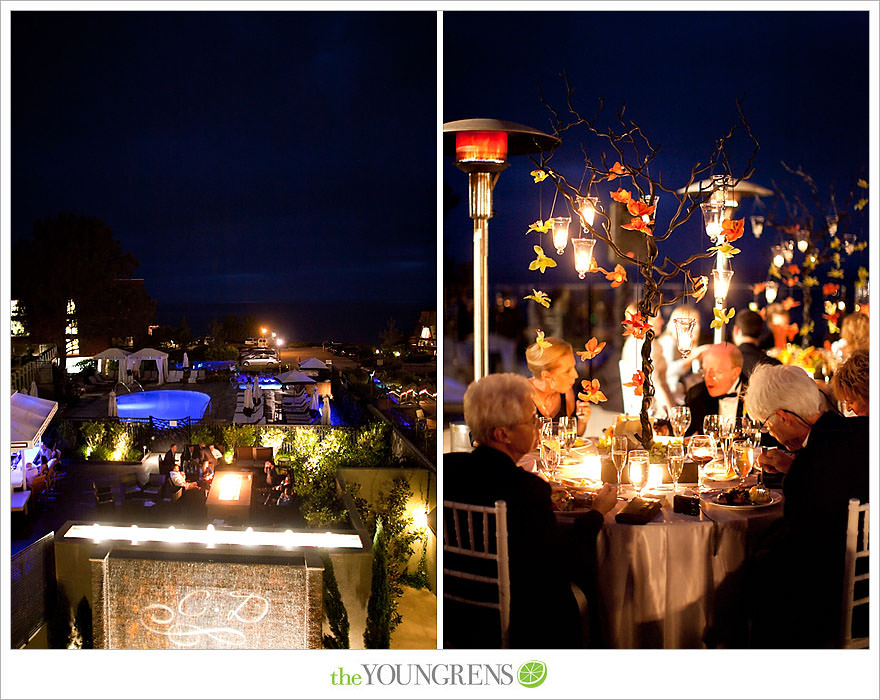 Once the stars and lights started coming out, it was time to begin dancing.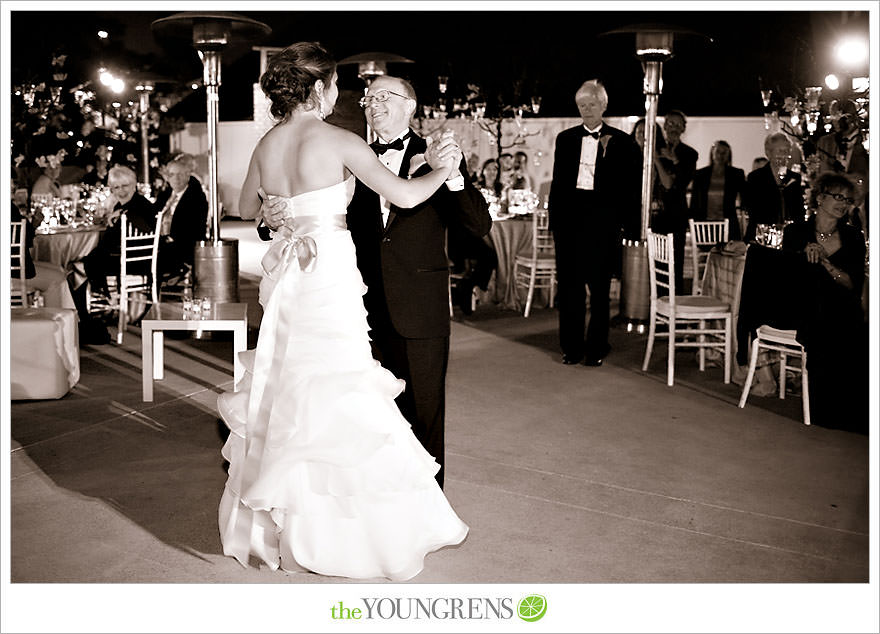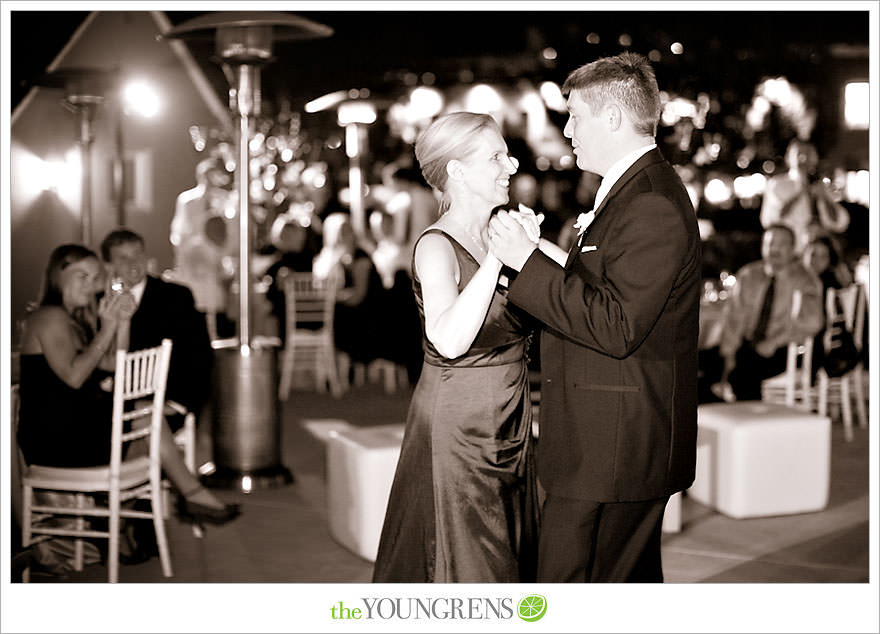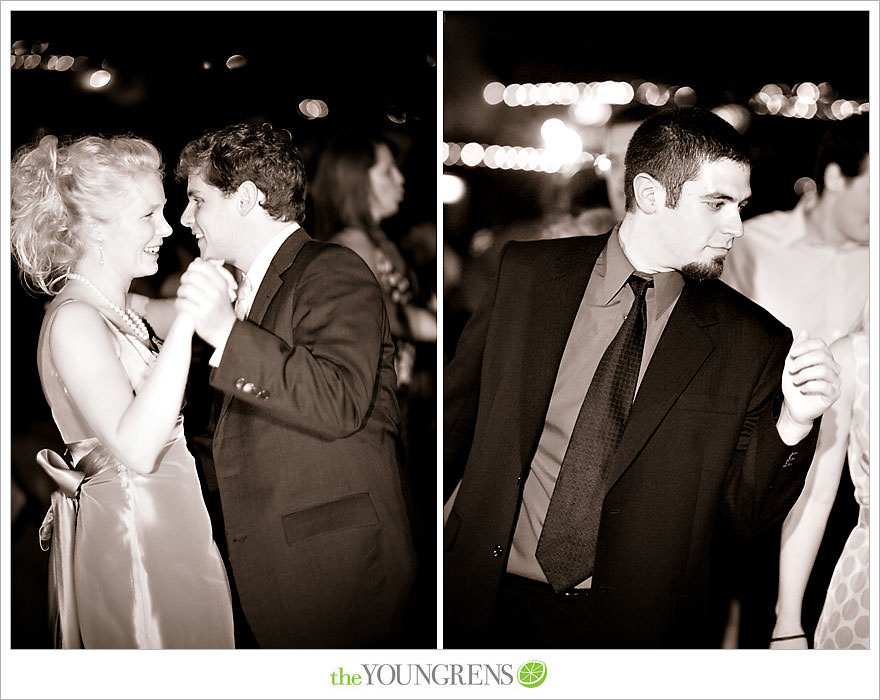 Another big thanks to Tim Altbaum for keeping the dance floor moving all night.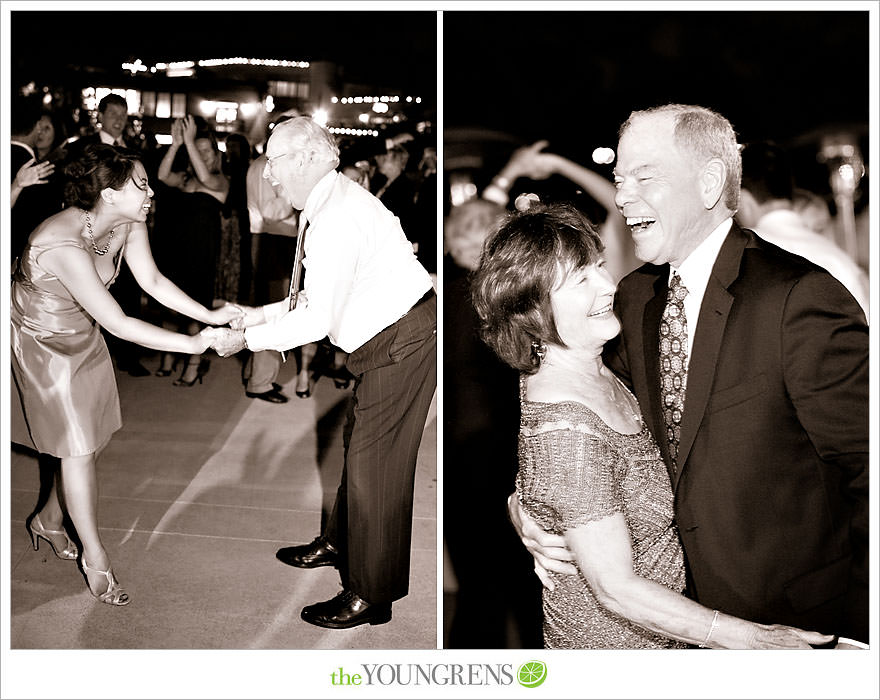 I just had to end with one more (super) sweet kiss! What a great night!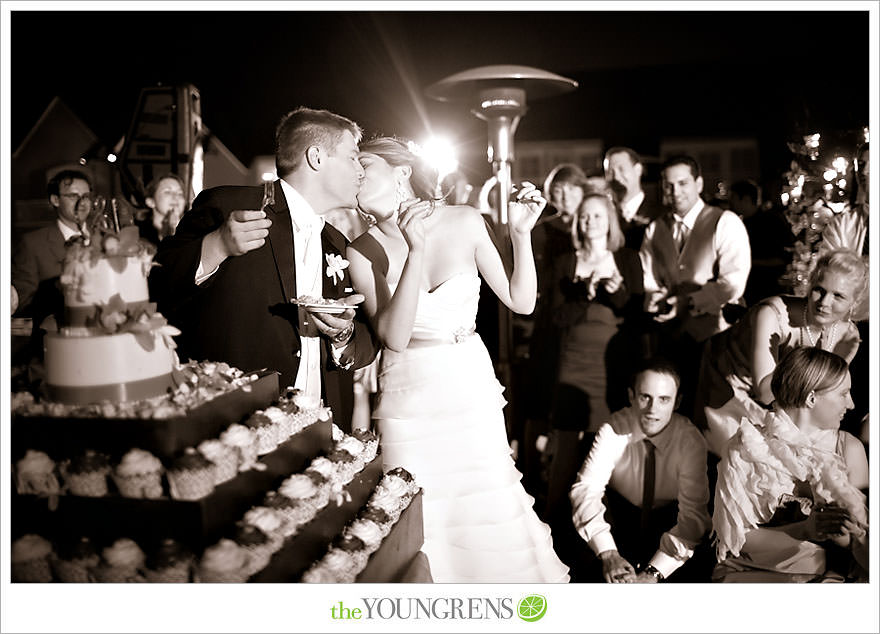 Dylan and Christine: You guys are absolutely fabulous and we love your hearts, spirit, and chemistry. Every time I want to giggle I just think of your sweet smiles, so don't lose that wonderful joy that both of you hold! Love you guys!