We recently made a fool of ourselves at the grocery store. We had been having one of those average working days where we played with Gracie a bunch, sipped on some tea, and wandered out to the grocery store to ruffle up some dinner for two.
And then we did a dual happy dance in the magazine aisle. People stared. A few of them rolled their eyes. But for some reason, that just doesn't phase us anymore.
We've been waiting on pins and needles for the Spring/Summer 2011 issue of Exquisite Weddings Magazine to hit newsstands, and we are so honored to have not just one of our lovely weddings featured in the issue, but TWO.
First: Christian and Nicole's doggy-themed wedding at The Thursday Club. A huge thanks goes out to Heather of Amorology for designing and coordinating this gorgeous wedding.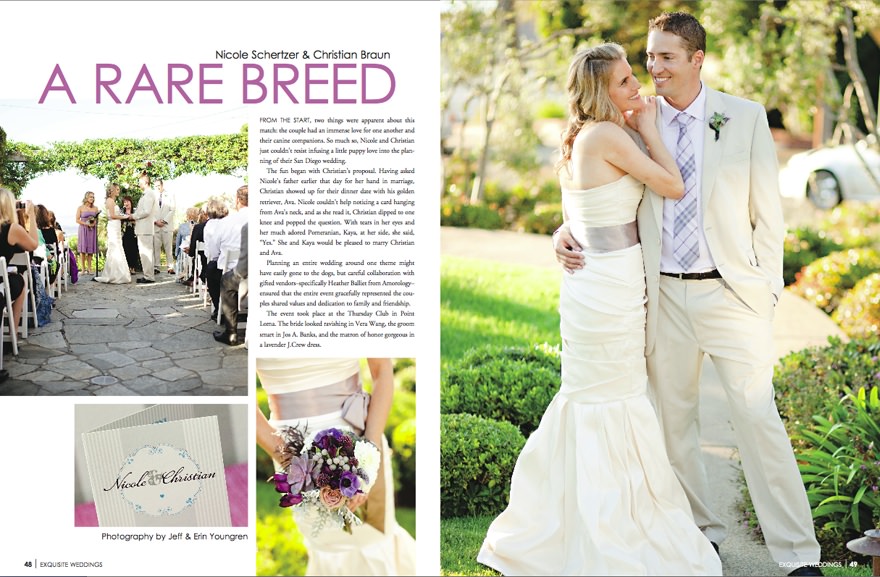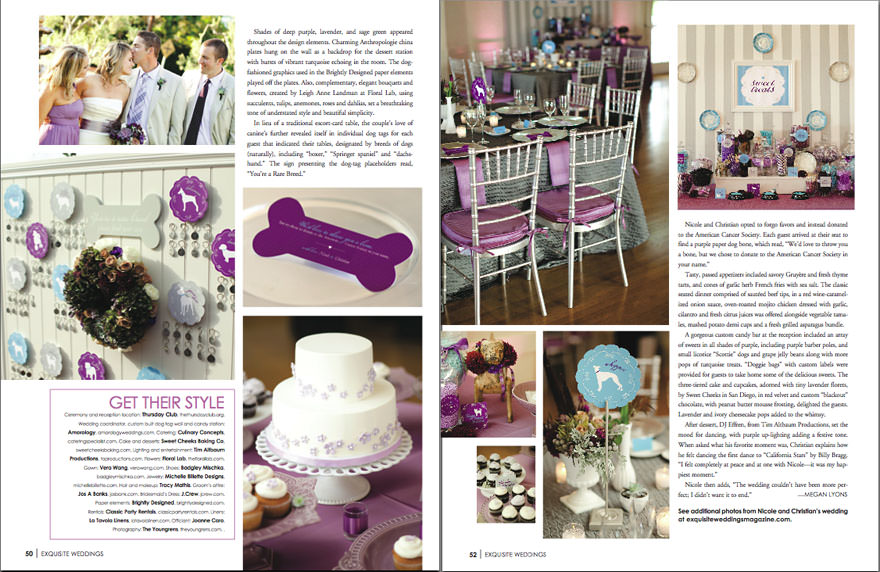 Second: Mike and Beth's winter wedding at the North Island Naval Base. Melissa Barrad of I Do… Weddings! was the brains and talent behind this lovely affair.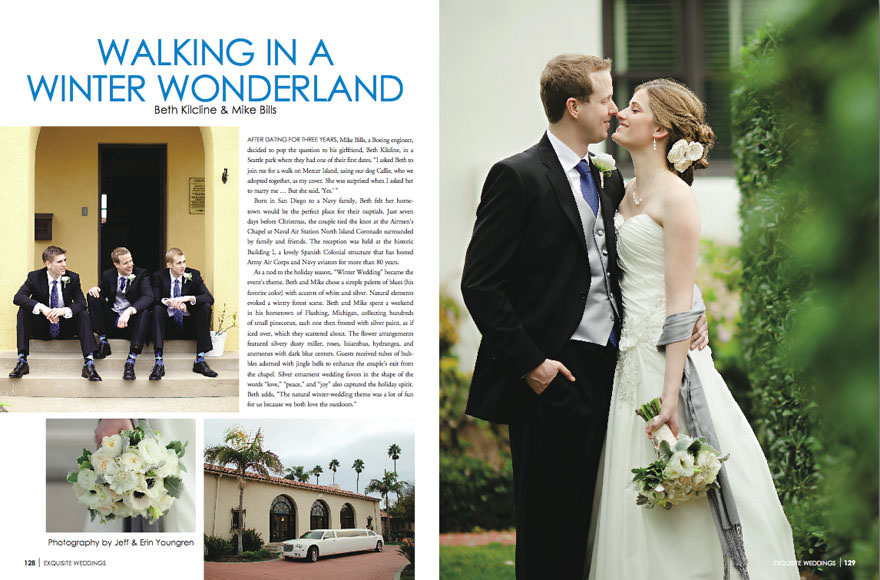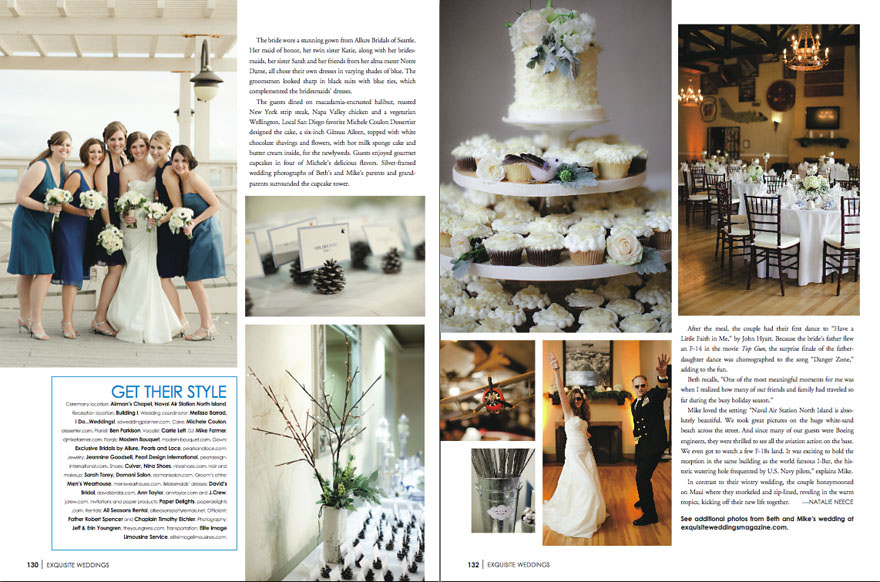 To view more images and features from the Spring/Summer issue, check out Exquisite Weddings here.
Hugs,
Erin