Oh my goodness, Jeff and I have the biggest news to share with everybody!! We're so honored and excited that Brian and Susi's destination wedding in Lake Tahoe is featured in the current issue of The Knot Northern California magazine! This lovely wedding overlooking Lake Tahoe was off the hook in sweet personal details designed by the wonderful and stylish bride, Susi, and coordinated by the keen eye of Merrily Rocco of Merrily Wed. This wedding takes the cake in combining casual backyard romance with refined elegance. Our brides and grooms are so stinkin' talented so I have to brag that not only did Brian and Susi knock it out of the park with style, but they are one of the few real weddings in the current issue with two double-page spreads! Holla! Congrats Brian and Susi!
View Brian and Susi's entire Lake Tahoe Wedding and San Francisco Engagement Session on our blog.
You can also download a PDF of the feature here, and make sure to support your local wedding publication by stopping by a newsstand to pick up your copy of The Knot!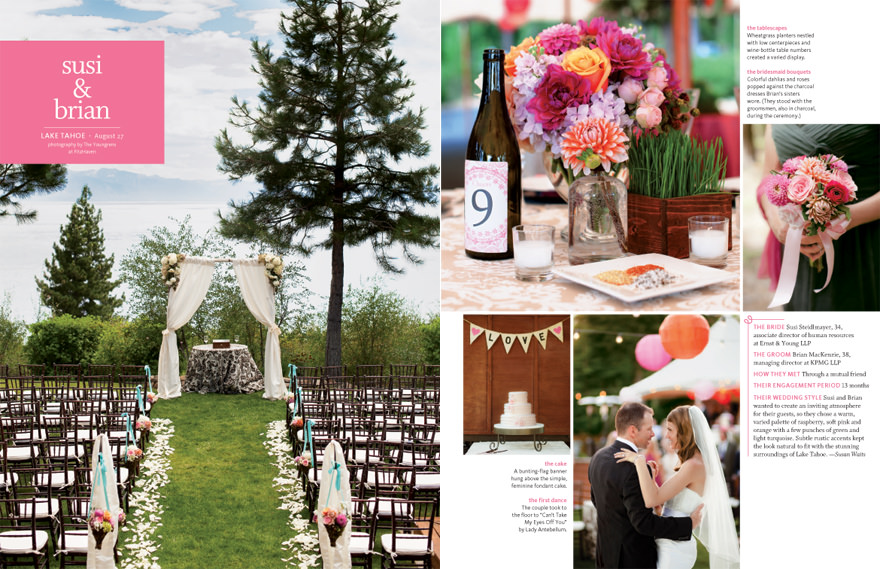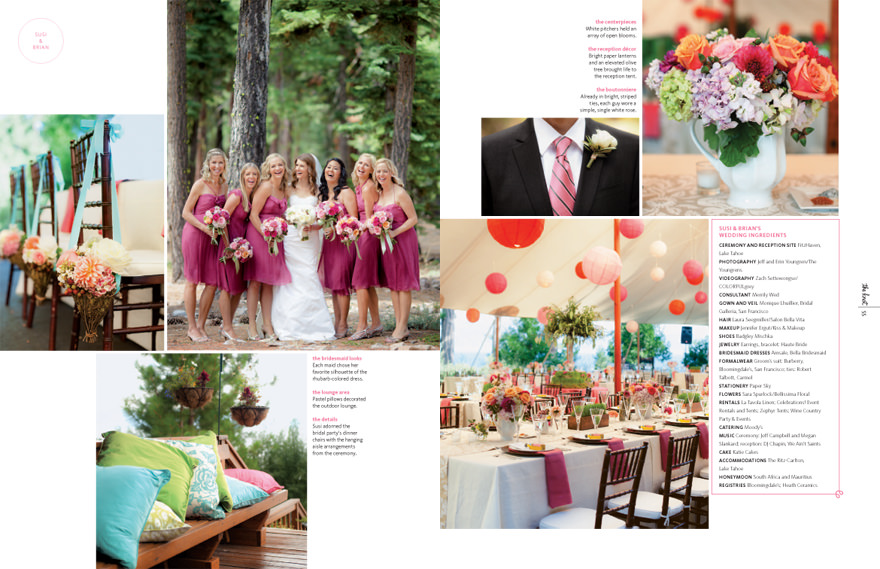 Hugs,
Erin