He makes her laugh. She lives for his smile. Their love is comfortable. They don't expect a lot from one another – they just make each other feel good. Not just good. Great.
And they help everyone around them feel pretty great too. Hanging out with Jared and Liz is like walking into a cozy winter room with a cinnamon candle filling the thick warm air wrapping you like a blanket. You just can't help but take a deep breath as soon as you meet them – the fullest breath you've taken all day, making your shoulders sink and your feet slow down. And I think it's because their love makes you take notice. It's just a little bit different, a little bit deeper, and a little bit truer.
Jared popped the question to Liz in Santa Barbara, so it made perfect sense to hold their wedding in the town where it all happened. Their classic, timeless wedding at the upscale Four Seasons Biltmore Santa Barbara was all about family legacy and meaningful memories and it hit all of us right smack dab in the center of our hopeless romantic hearts. Robin Sonner coordinated the day and Jared and Liz's families welcomed us in as part of the celebration immediately. As soon as we arrived, we know that this wedding was all about family tradition, including this special jewelry from past generations.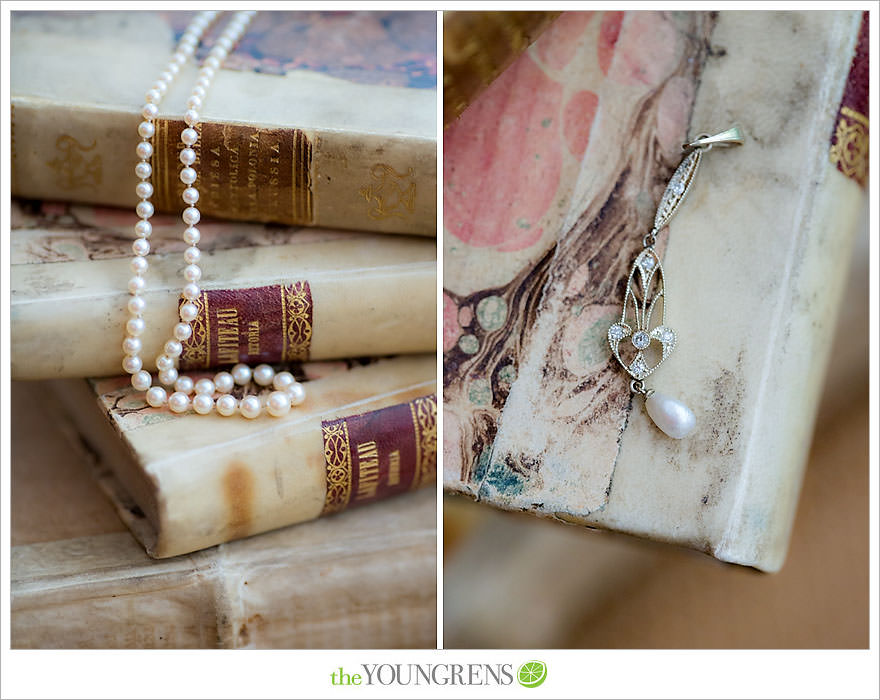 Plus, we had a very special appearance by Jimmy Choo in the form of gold sparkly wedges. *love*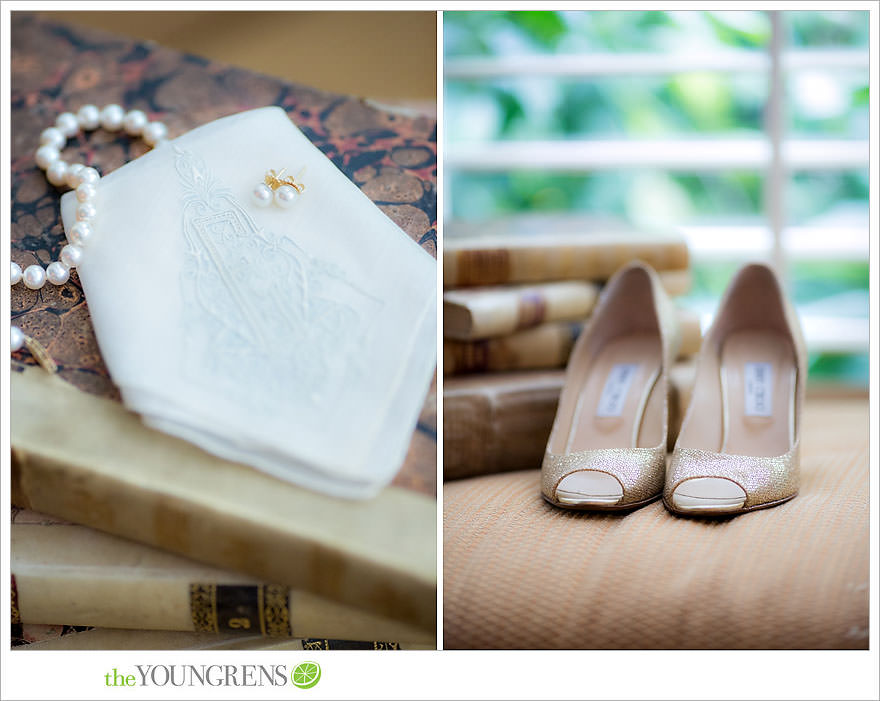 All of the girls were bursting at the seams with joy while Liz got dressed.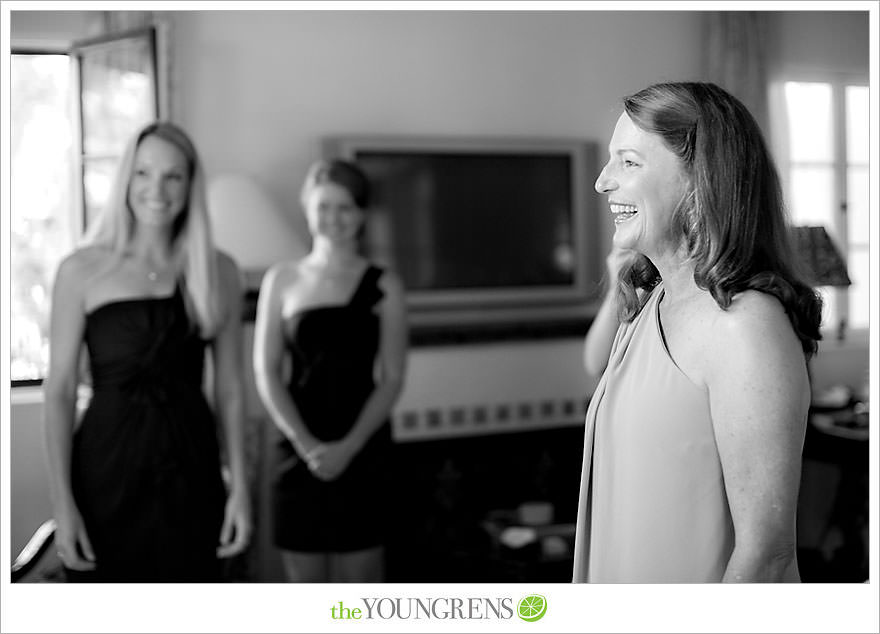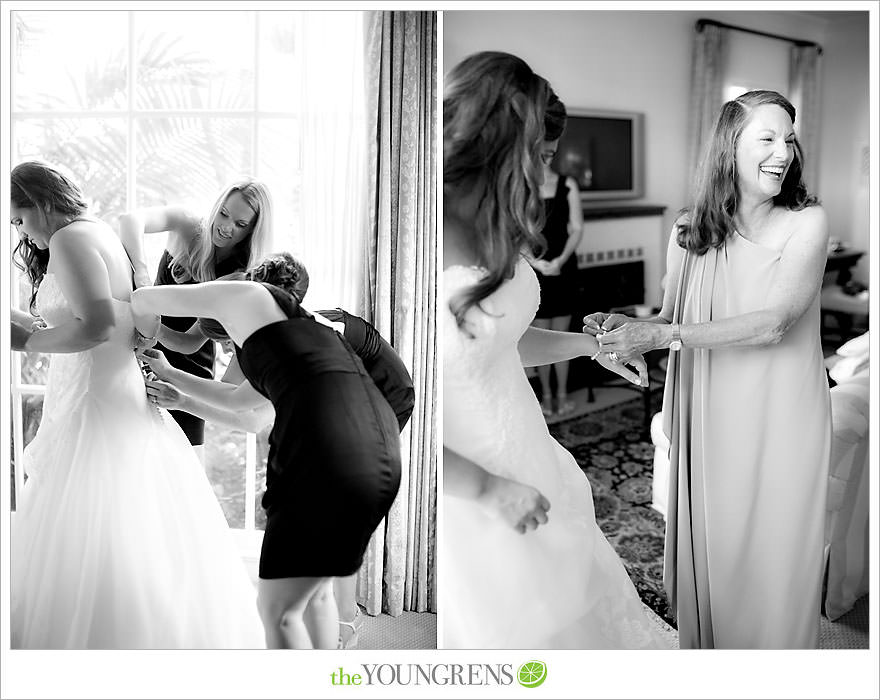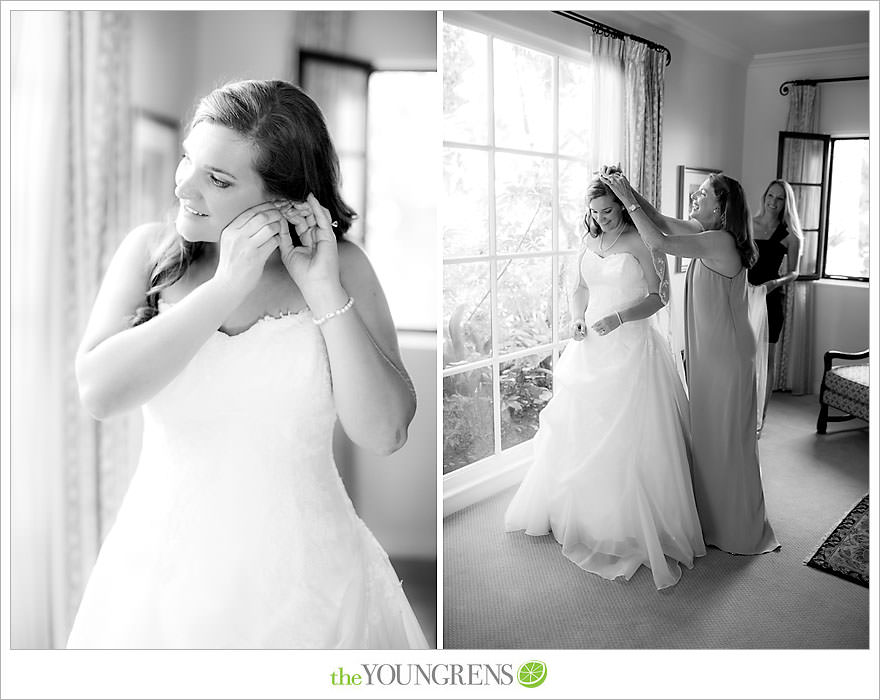 Liz wore a long beautiful family veil that was worn by her great-grandmother, grandmother, and mother at all of their weddings. Amazing!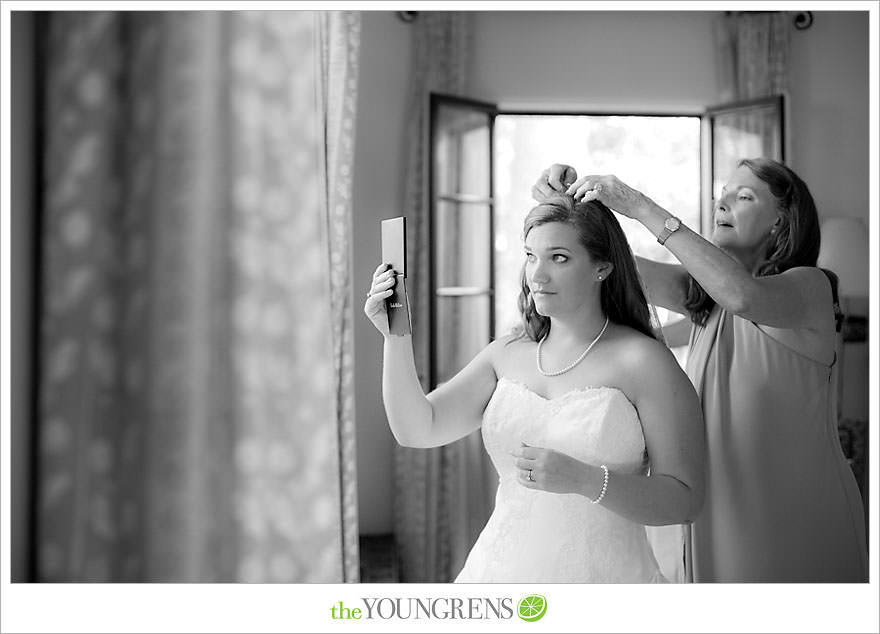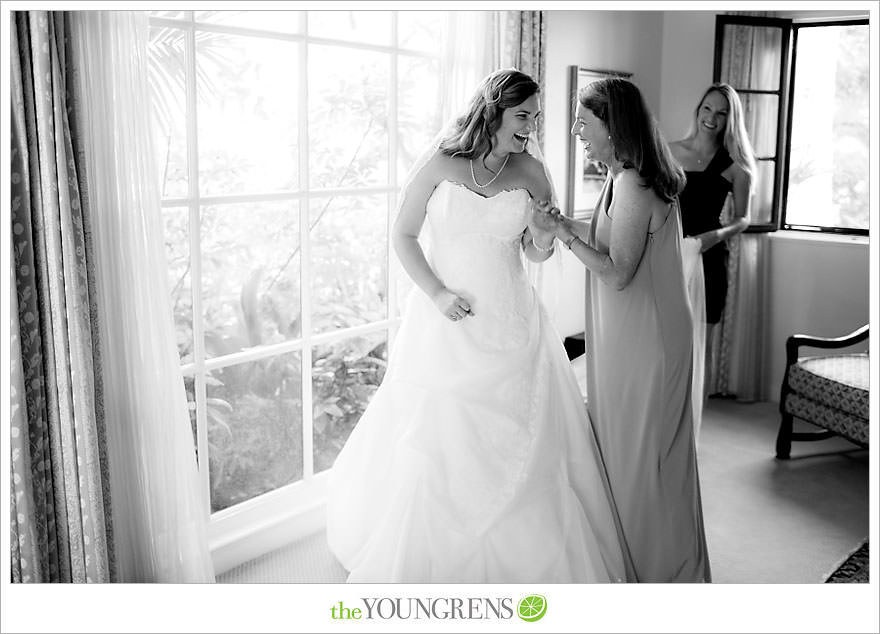 Heck yes! The girls were a dream to work with! Can I hire you ladies for all of our weddings??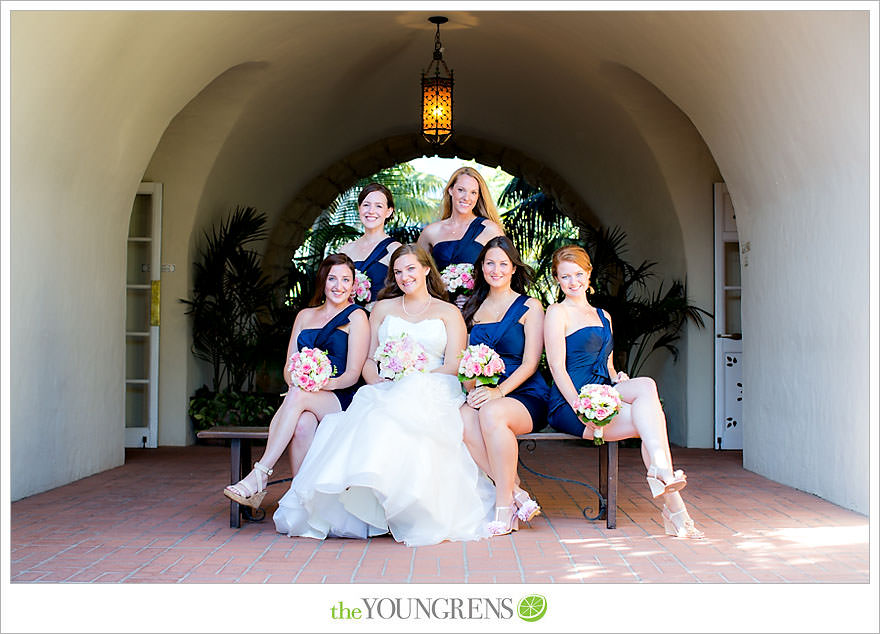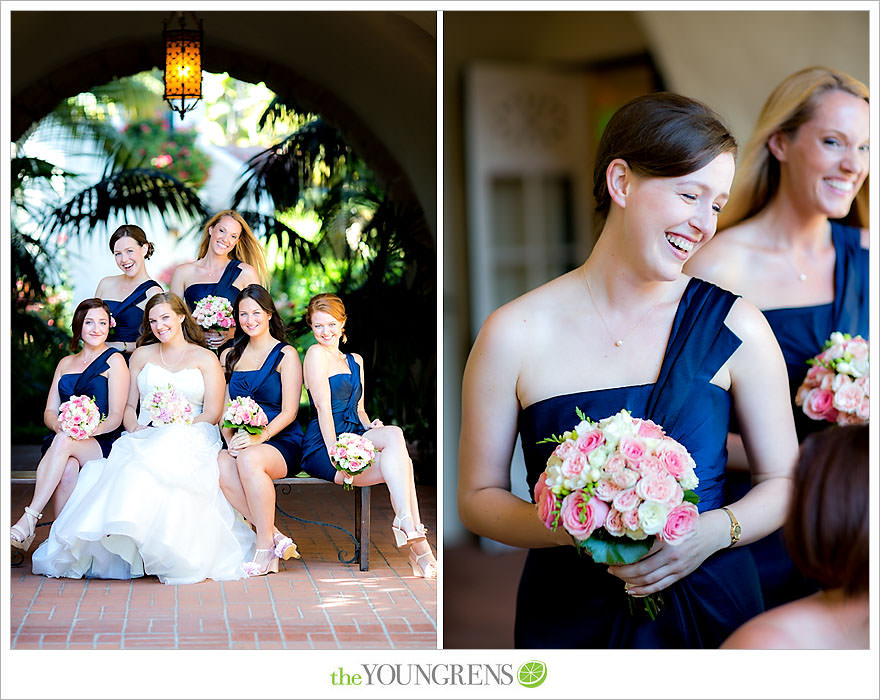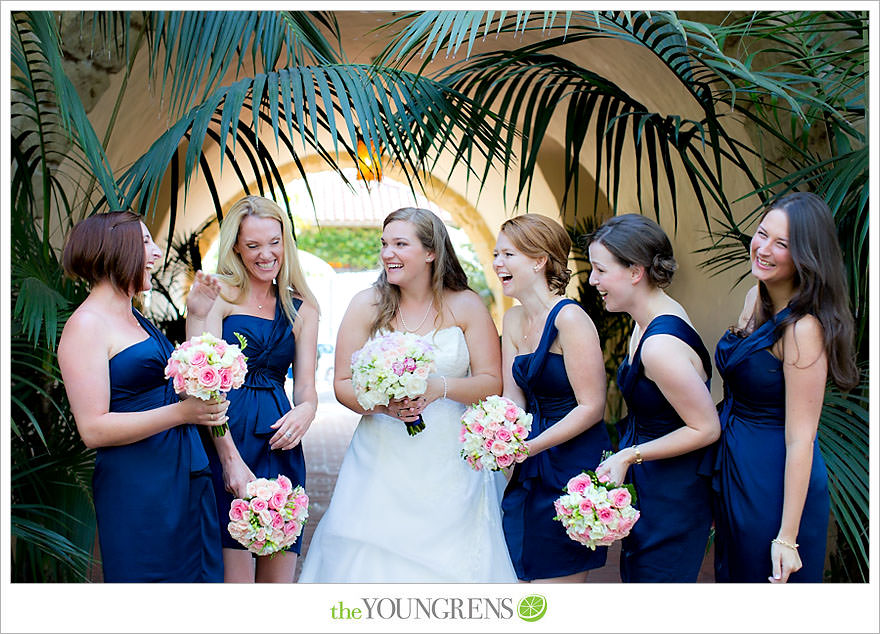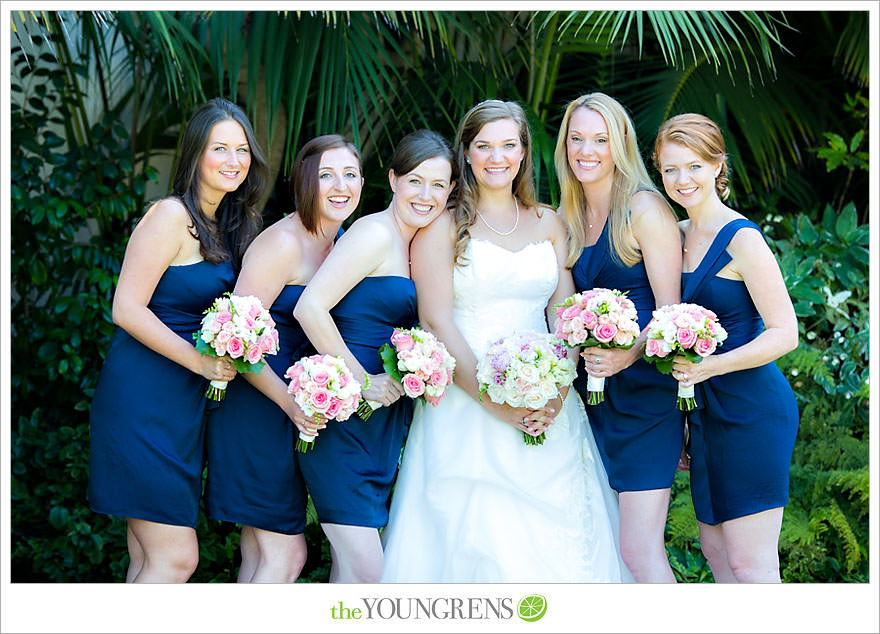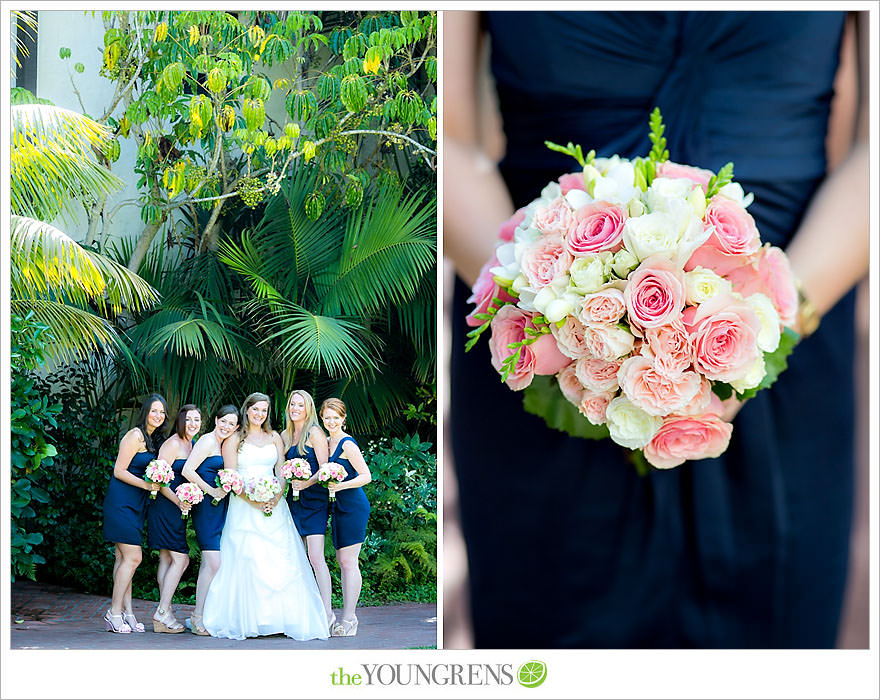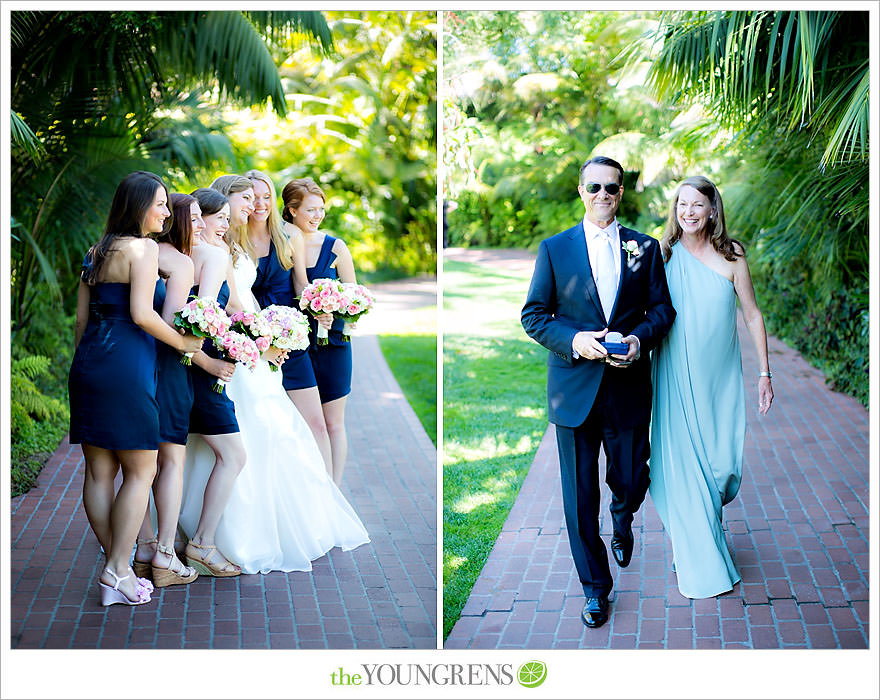 Liz was such a genuine bride that GLOWED on her wedding day.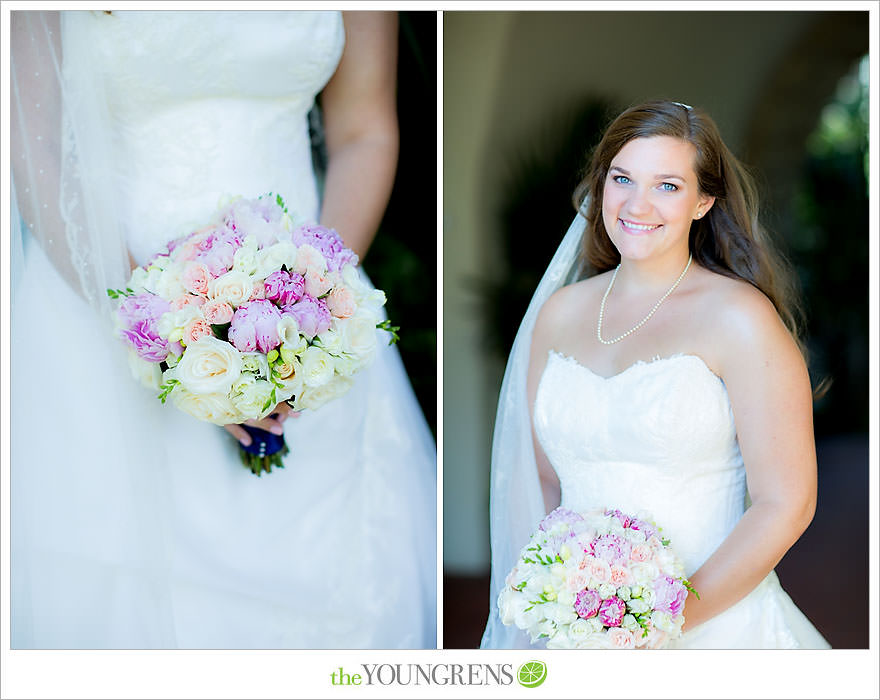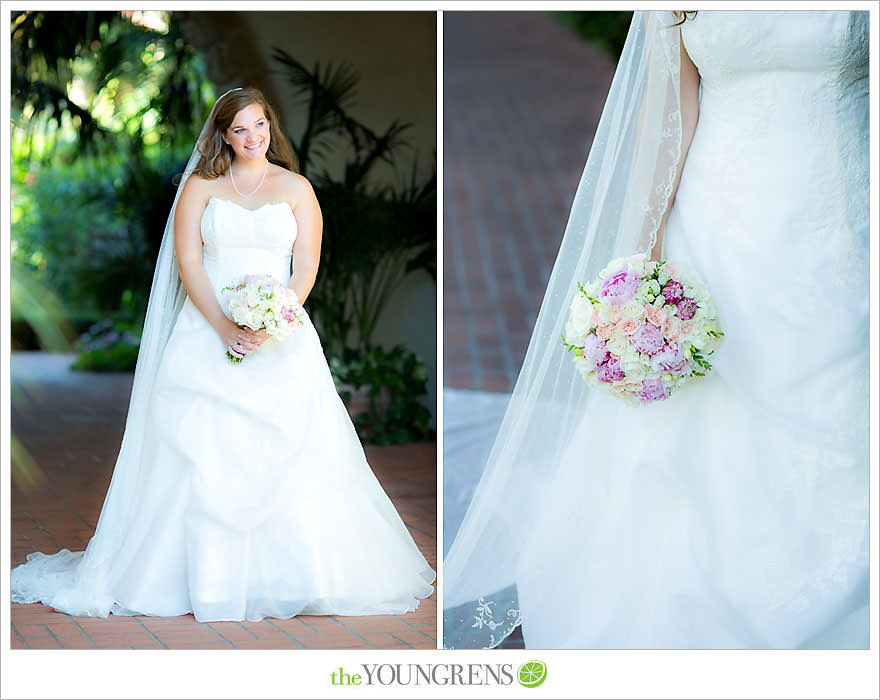 I'm shocked at the amazing condition in which this antique veil has been kept. It looked just as beautiful as I'm sure it did a century ago!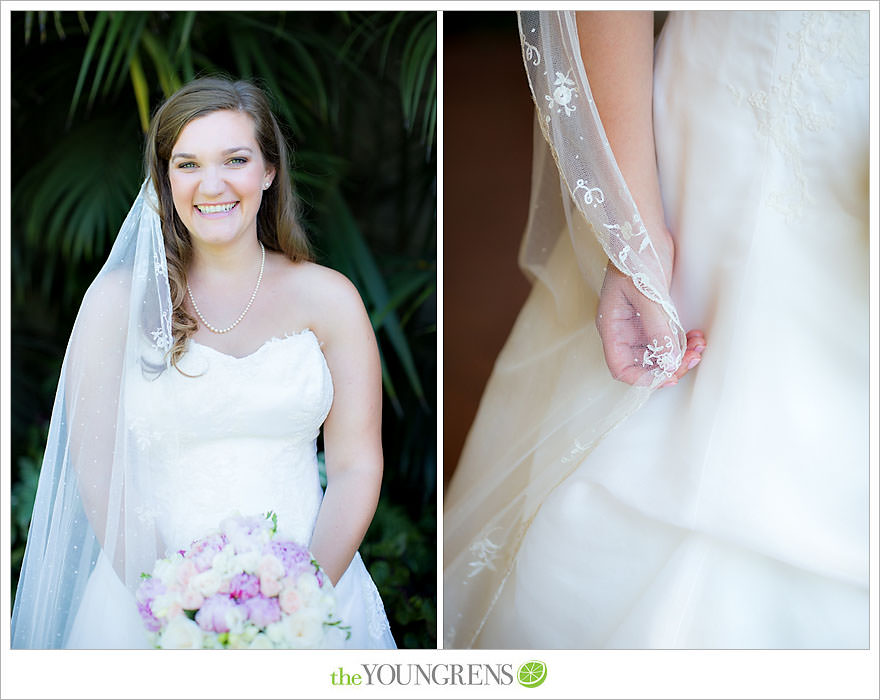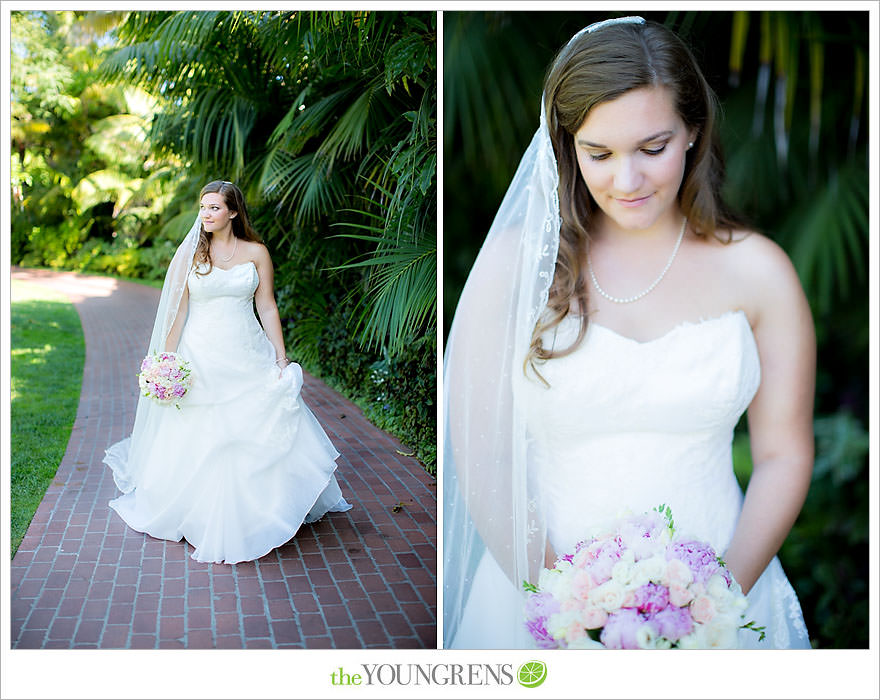 We loved that the guys weren't afraid to show their personalities.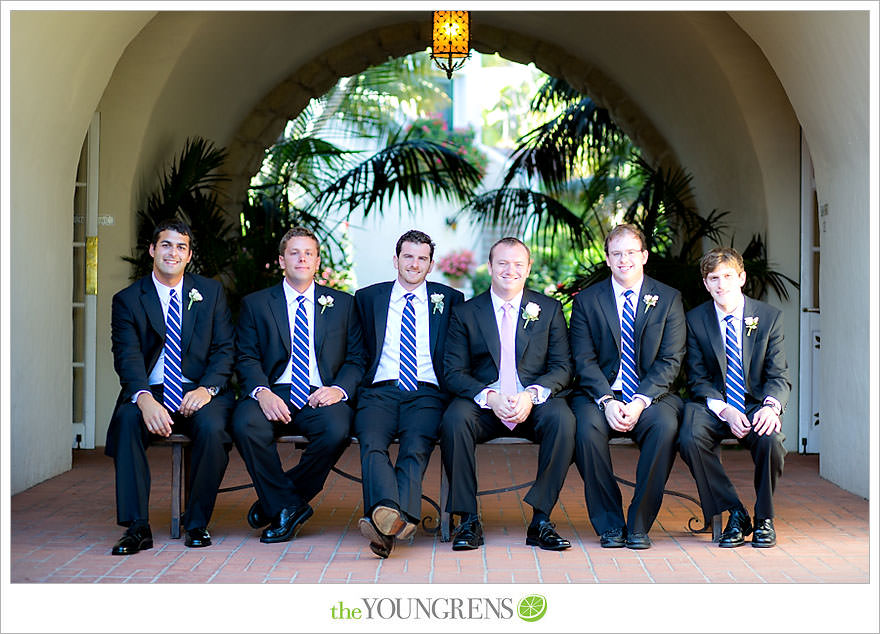 I also loved the striped ties with the summer suits.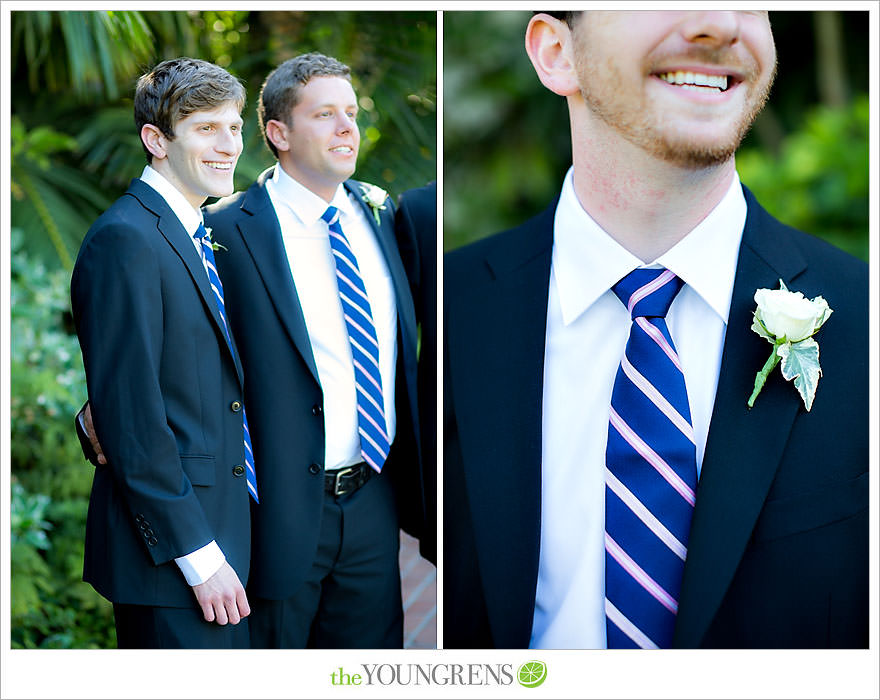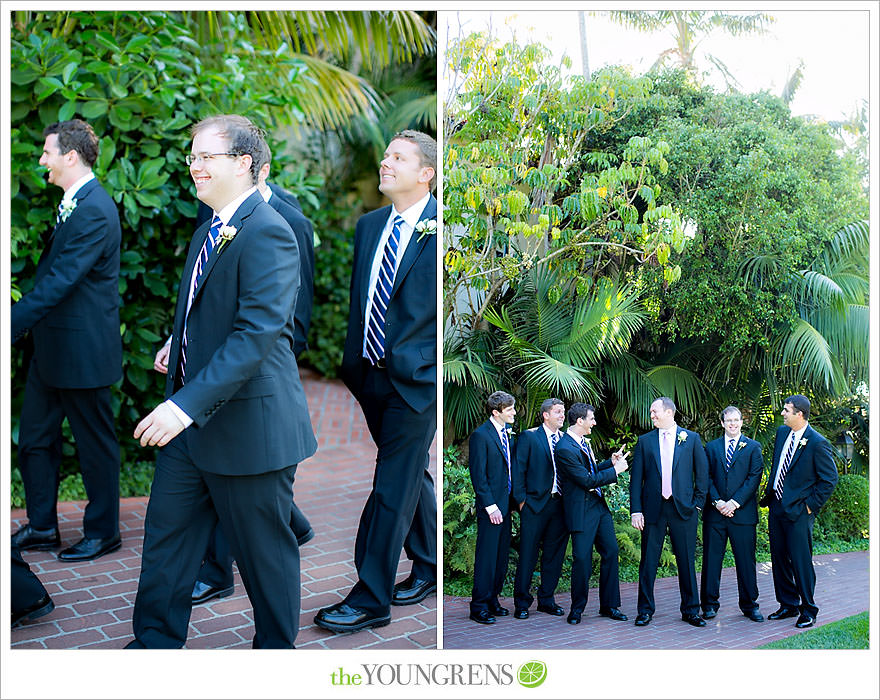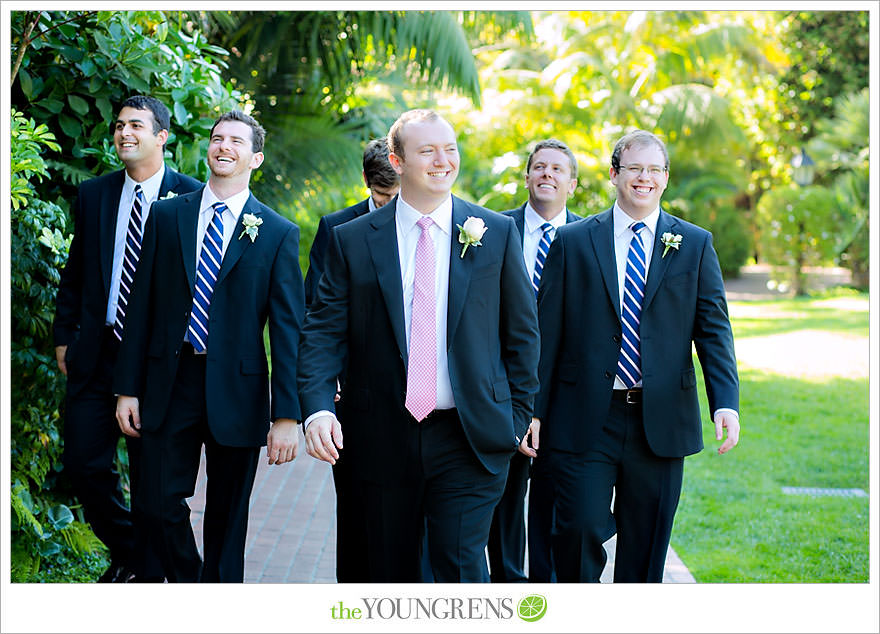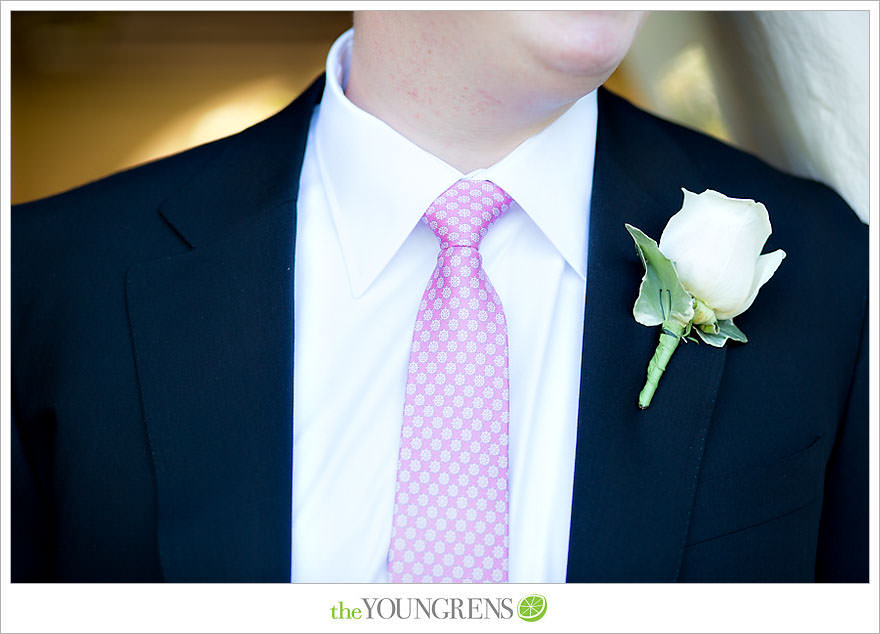 What more do you need than a seriously dapper groom with a charming smile and killer blue eyes?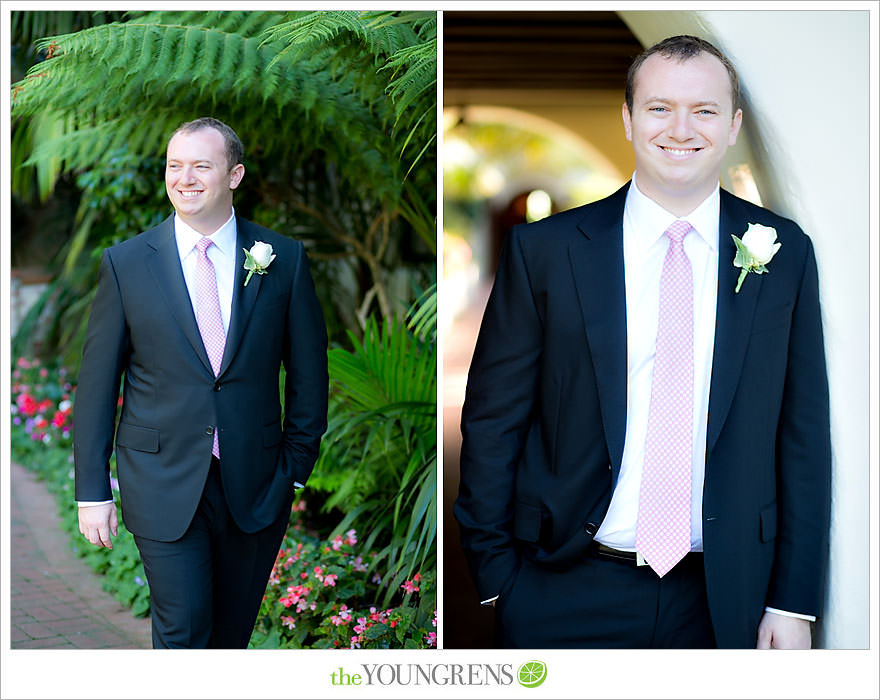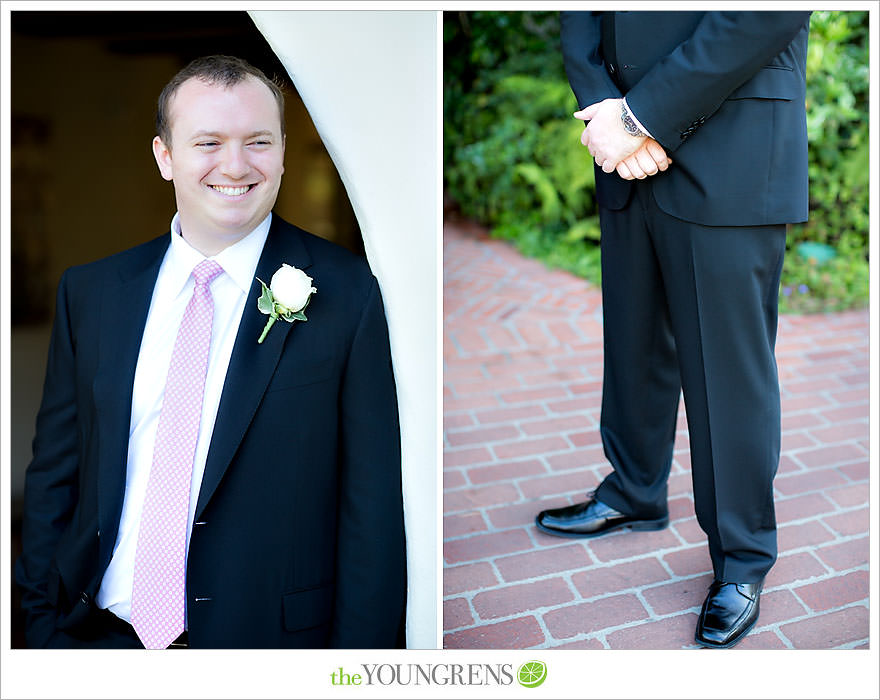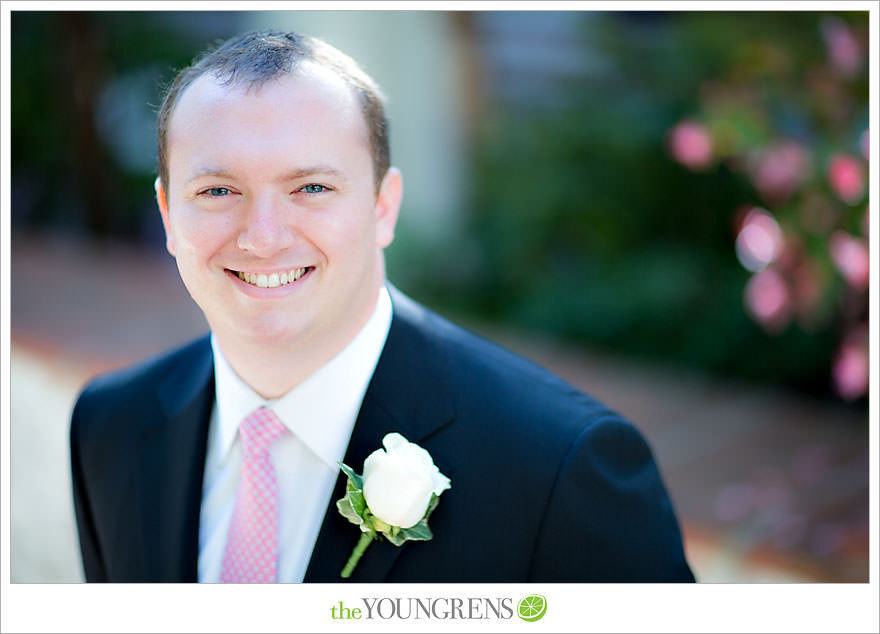 The ceremony was as simple as it was sweet.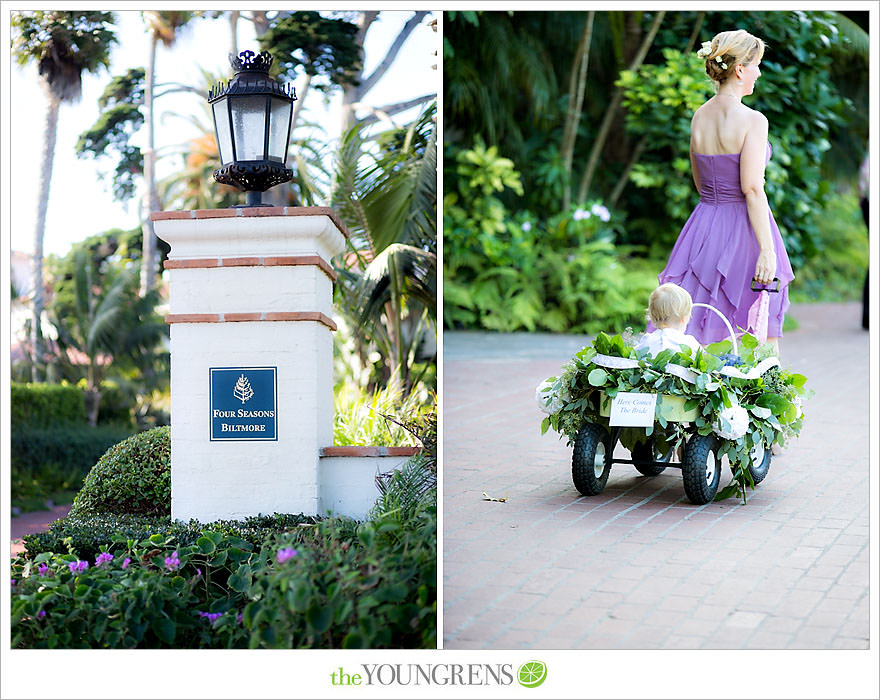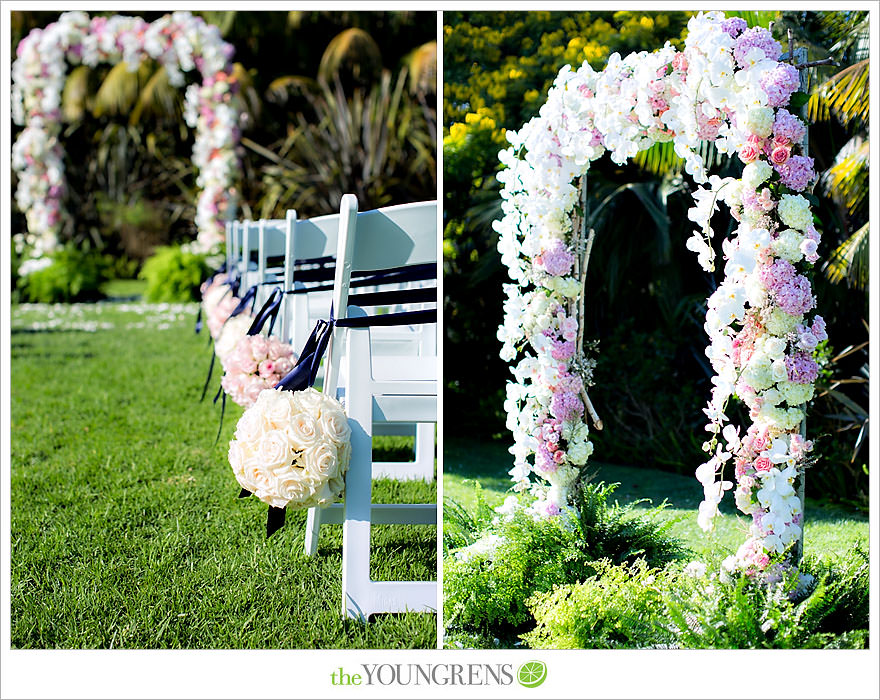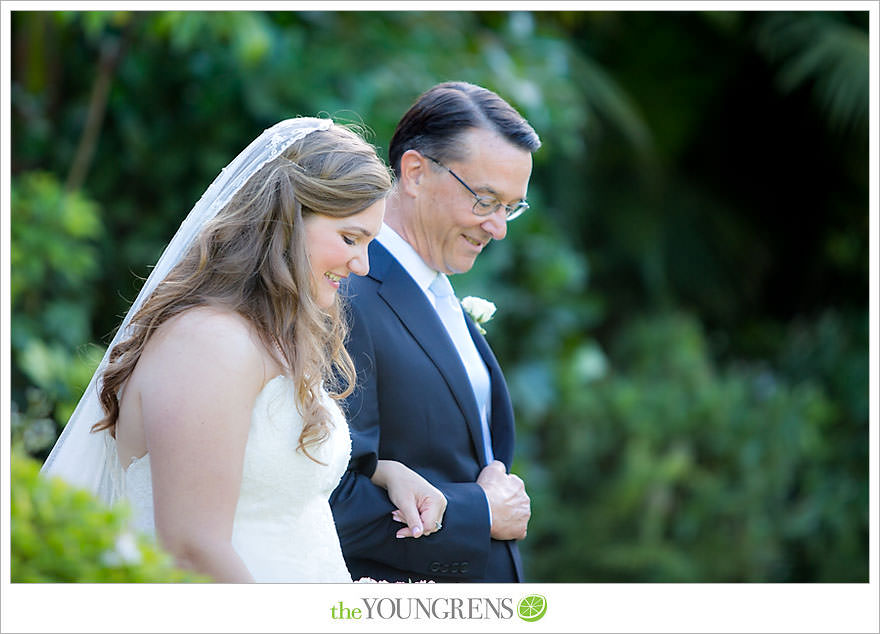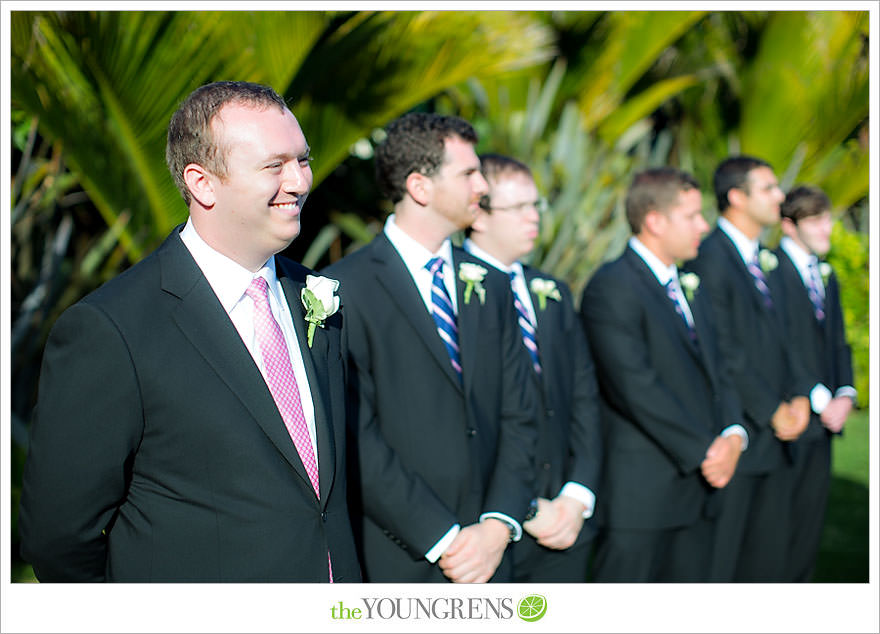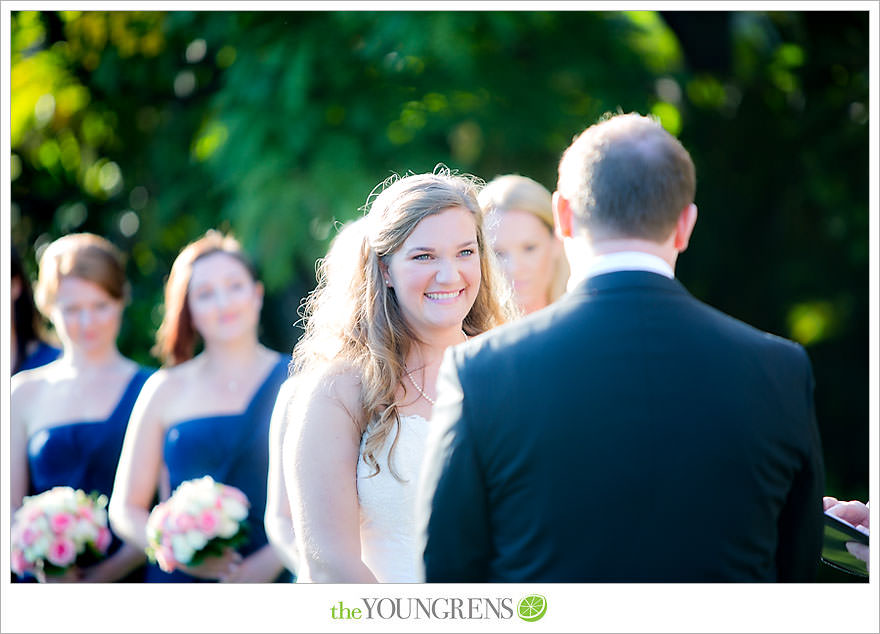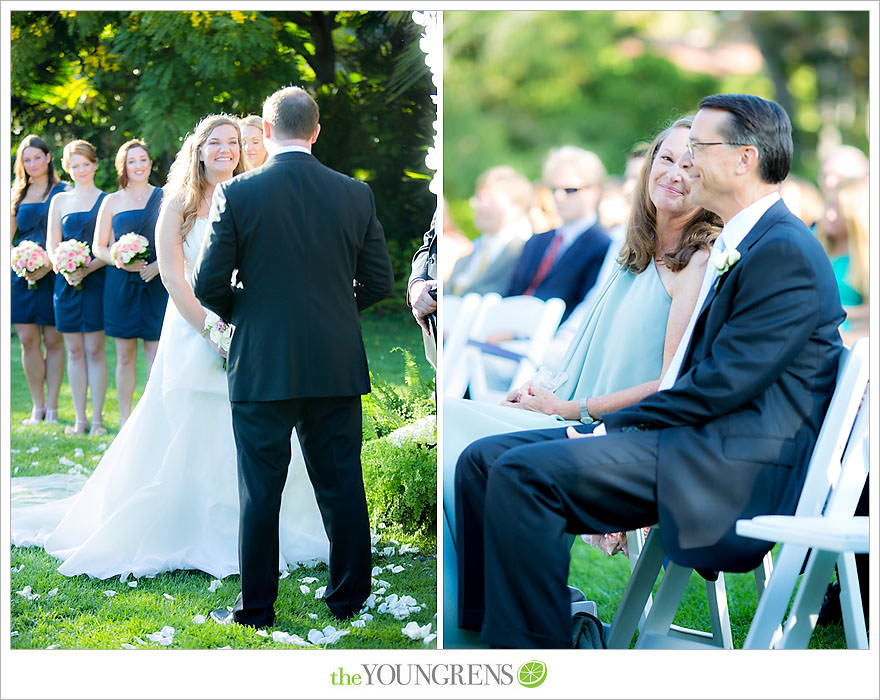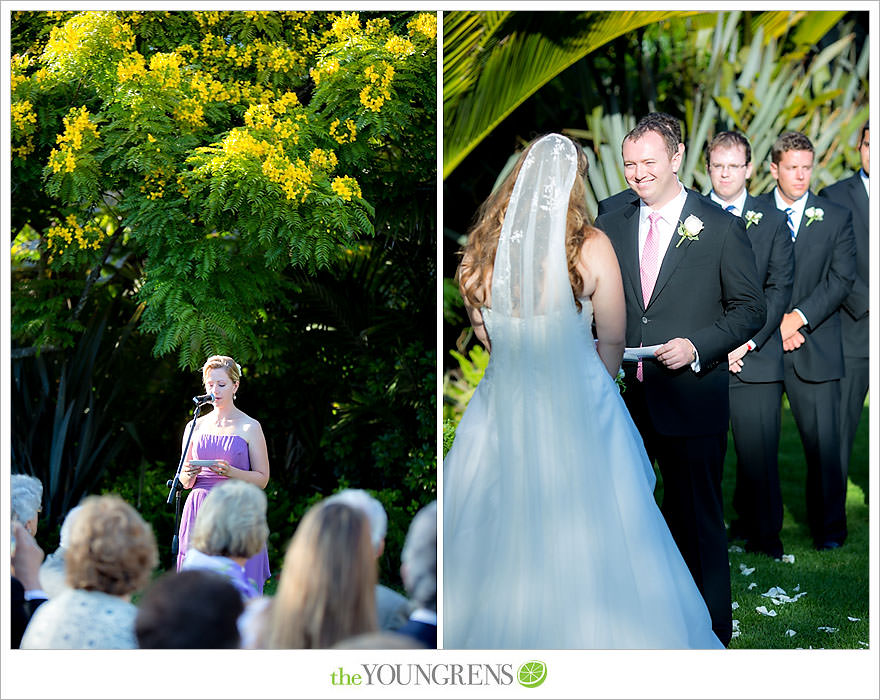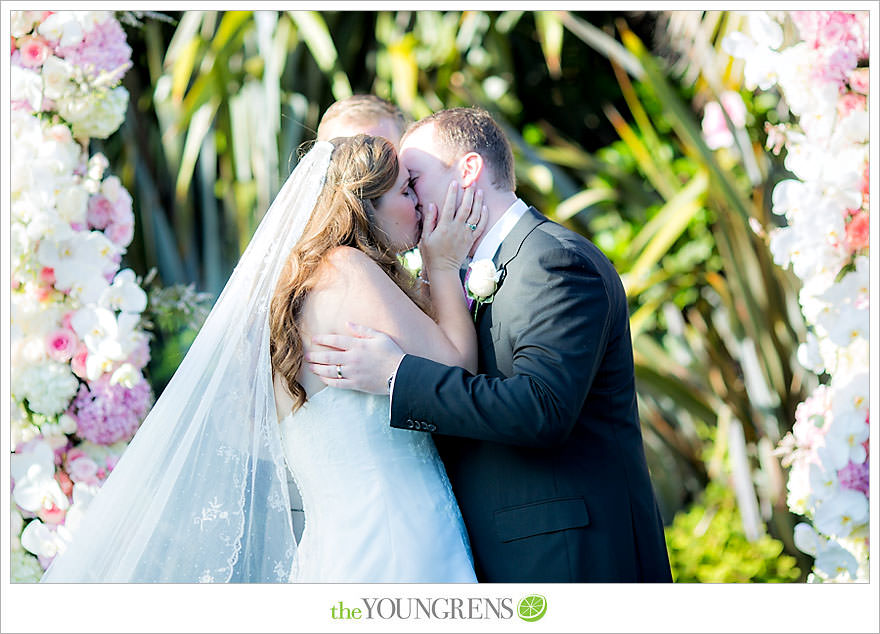 Married!!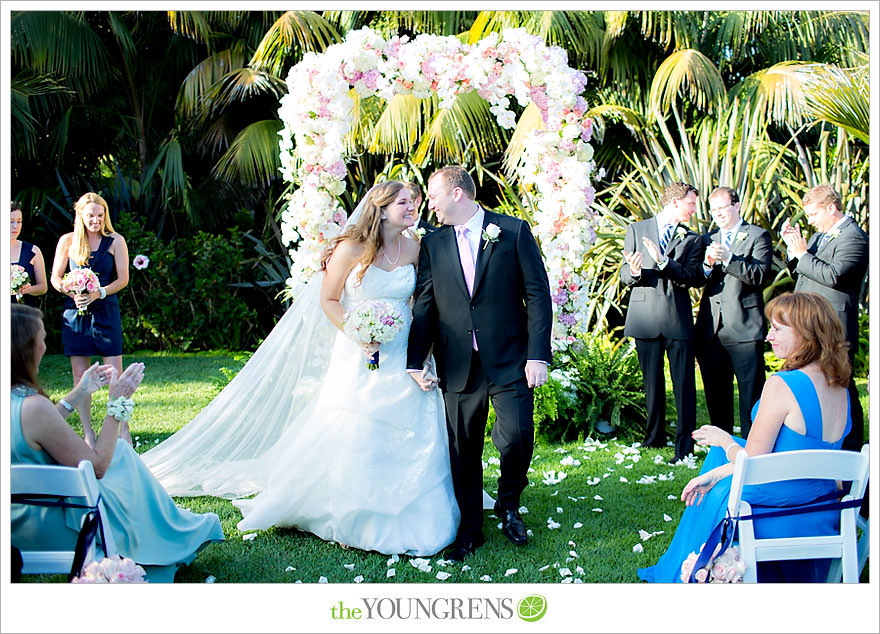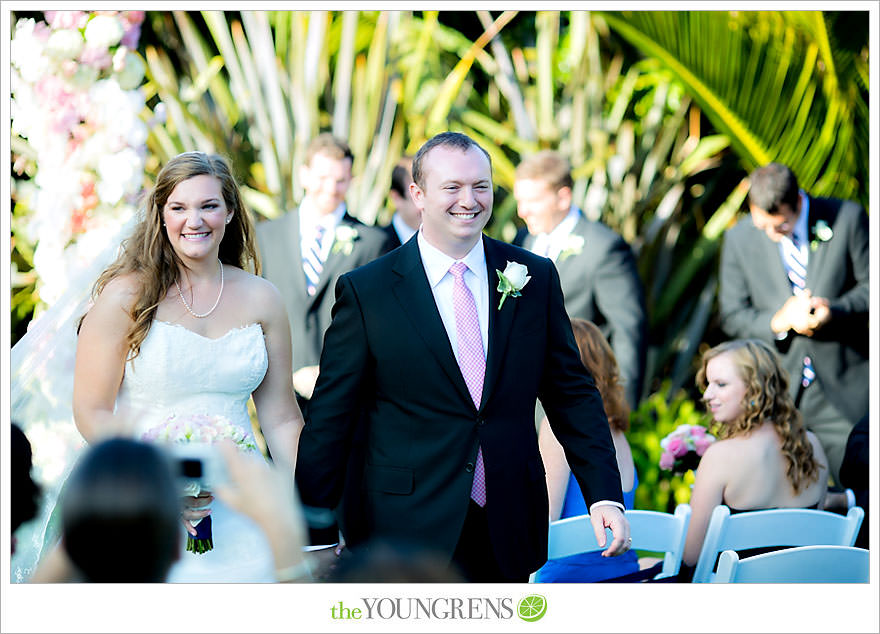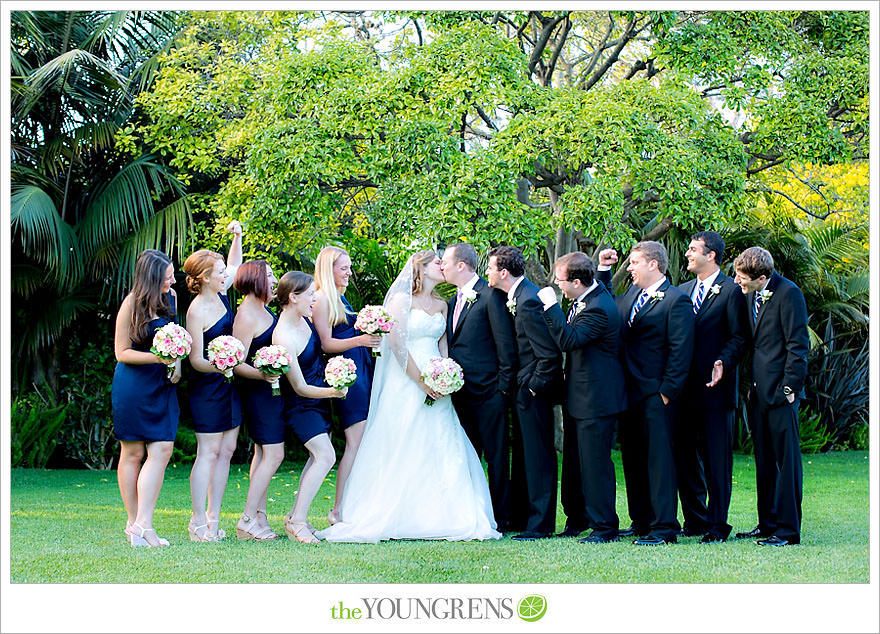 Loved this crew of peeps.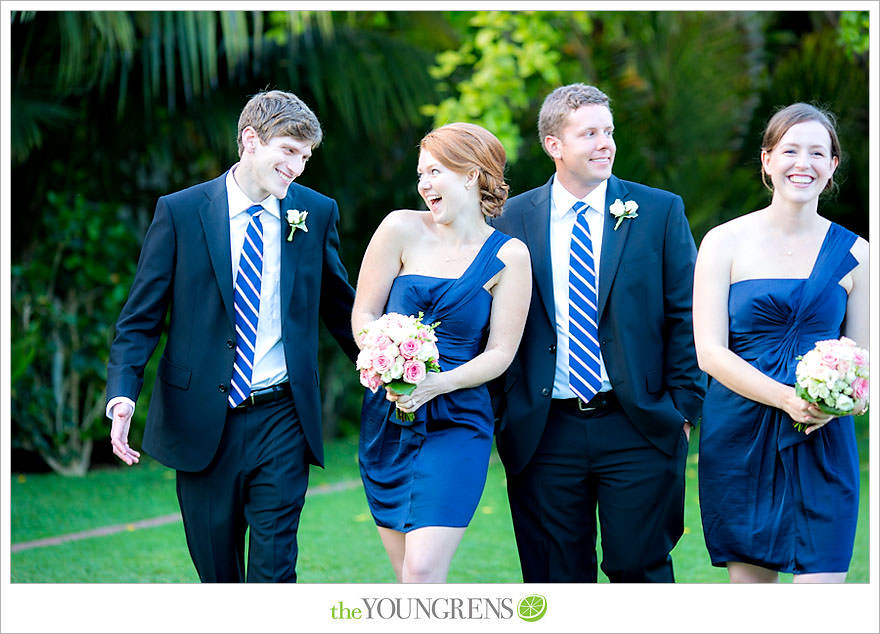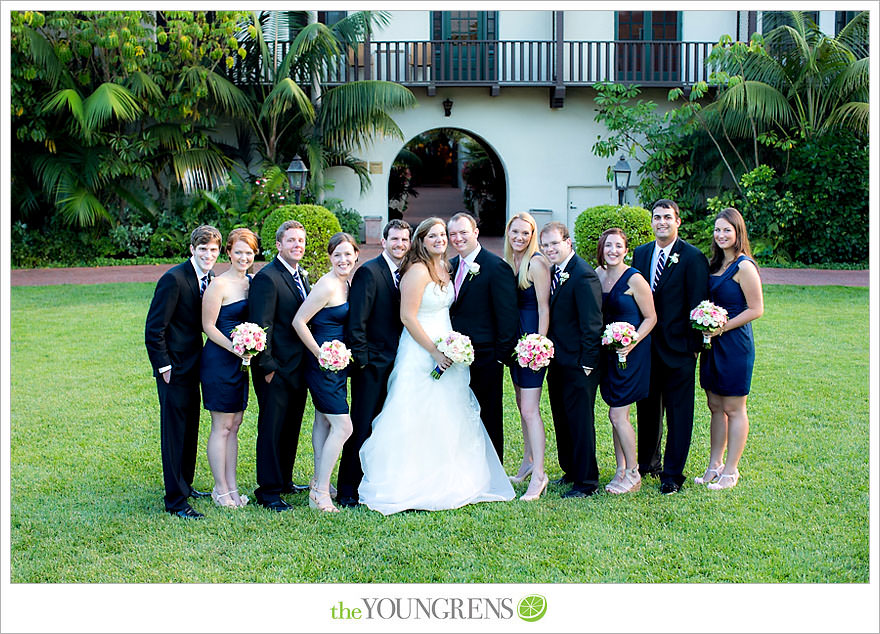 Tomorrow brings even more sweet goodness from Liz and Jared's classic wedding at the Four Seasons Biltmore in Santa Barbara. Just wait – the bright and fresh oceanfront cocktail hour overlooking the California coastline will melt your eyes and your hearts!
Hugs,
Erin
---
Wedding Photography : The Youngrens | Ceremony Location : Four Seasons Biltmore | Reception Location : Four Seasons Biltmore | Event Coordinator : Robin Sonner | Floral Design : Pattersons | Cake : Four Seasons Biltmore | Gown Boutique : Panache Beverly Hills | Bridesmaid Dresses : BCBG | Shoes : Jimmy Choo | Hair : Salon at The Four Seasons | DJ : Music by Bonnie | Reception Lighting : Ambient Event Design | Wedding Videography : La Tavola Linen | Rentals : Town and Country Event Rentals | Stationery : Black Ink | Transportation : Santa Barbara Airbus | Cigar Bar : Santa Barbara Cigar & Tobacco
---