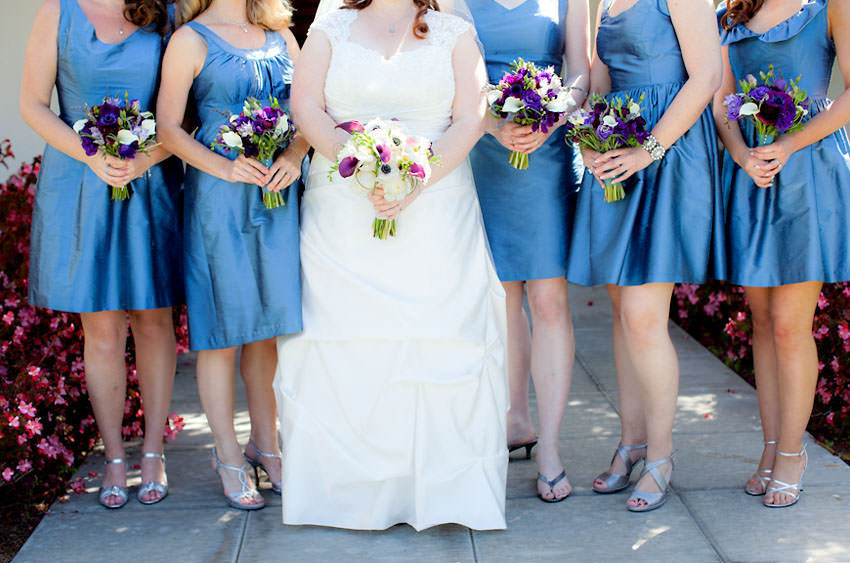 Immaculata Wedding, Part One |Michael and Jennifer
Michael and Jennifer's wedding was a calm, lovely morning affair at the grand Immaculata church at the University of San Diego. There was the usual flurry of activity – an iPhone playing music in the corner, clouds of hairspray, puffs of perfume, and a beautiful dress hanging in the window. And there was the usual 'to-dos' – make sure the programs make it to the church, pack the suitcases, organize cars, and pin stray hairs. But if the day was a river, it was less of a rapid current and more like a lazy stream moving wonderfully along.
And what I love the most about Michael and Jennifer is that they could tap into the calm of that river while the flowers arrived and family asked questions and grandma gave a hug. When the moments quieted between group photos and guests arriving, these two stepped outside of the wedding activities – like swimming to the bank to rest in the sun while everything else floated on by – and you could feel each other in their eyes even though they hadn't seen each other yet. They glowed.
Michael is a deep, thoughtful, sensitive guy with a heart that thrives on significance and an undying love for Metallica. Jennifer is a spunky chick that knows what she wants with a fierce loyalty to her friends and a family. Together, they're the kind of pair that makes your heart melt into a pool of buttah.
Their day began at the Sheraton Harbor Island where Jeff spent a few minutes with Michael.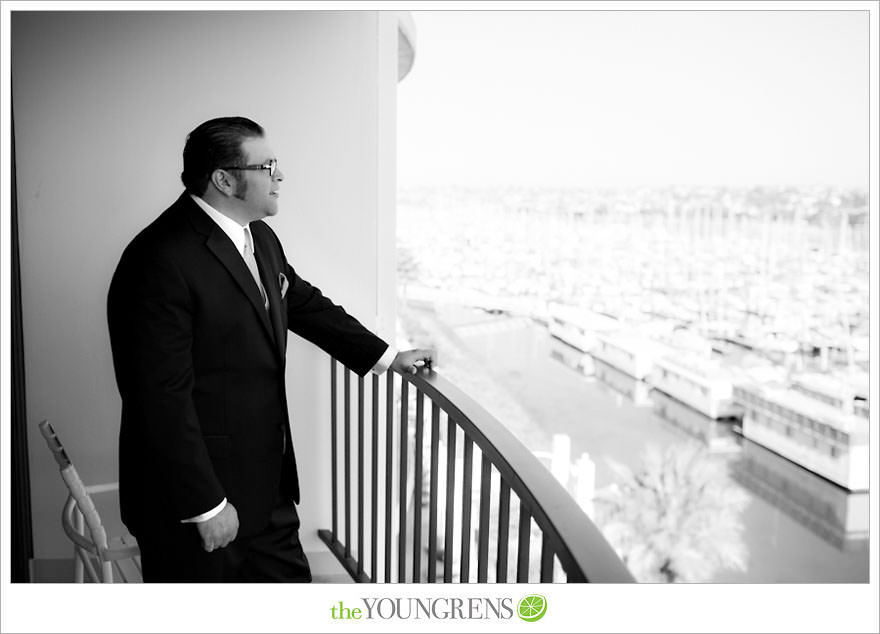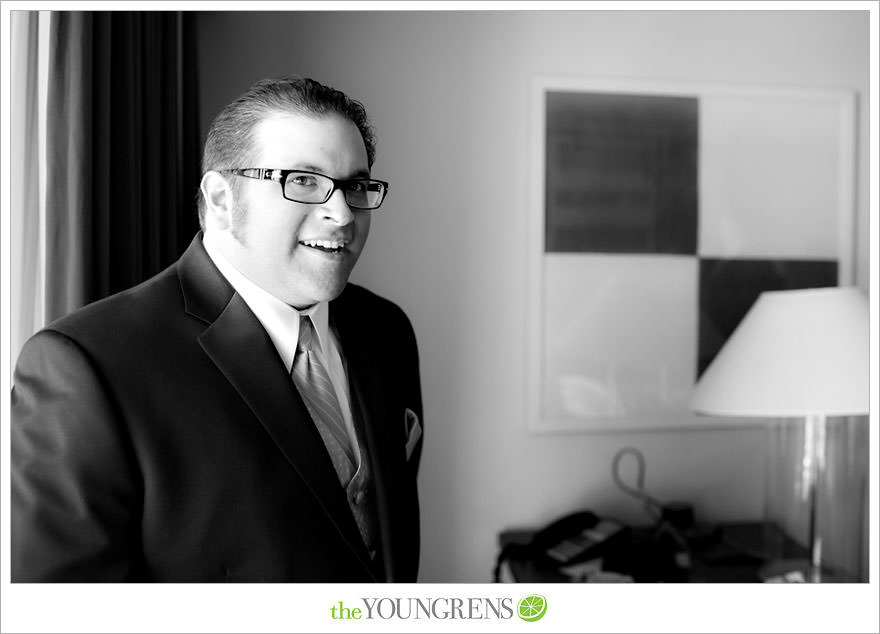 Jennifer sent an envelope to Michael and Jeff played messenger. So cute!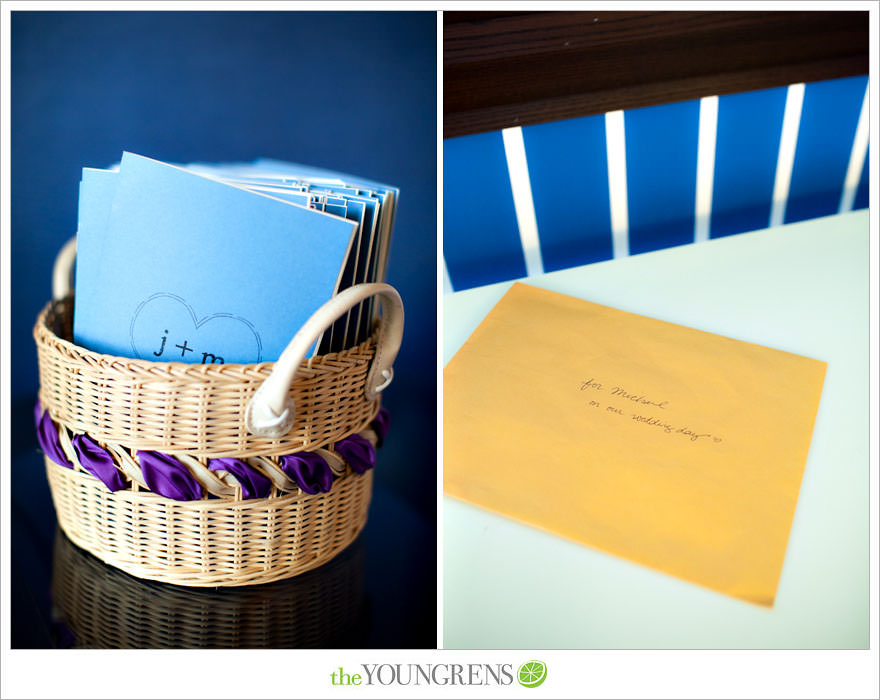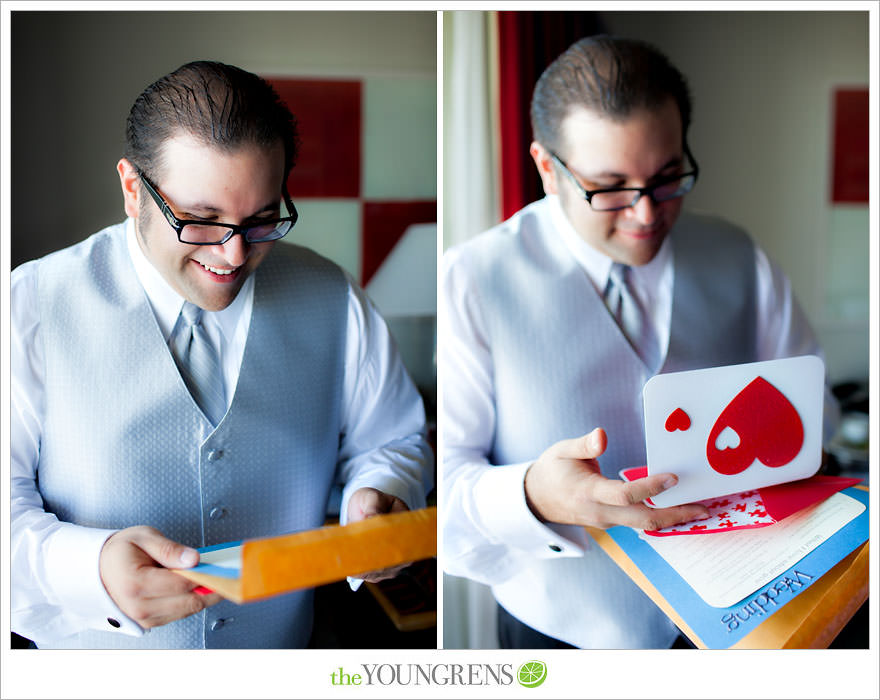 Michael's late grandfather left his watch to Michael who absolutely loves watches. When it came time to pick one for the wedding, there was no question which one he was going to wear.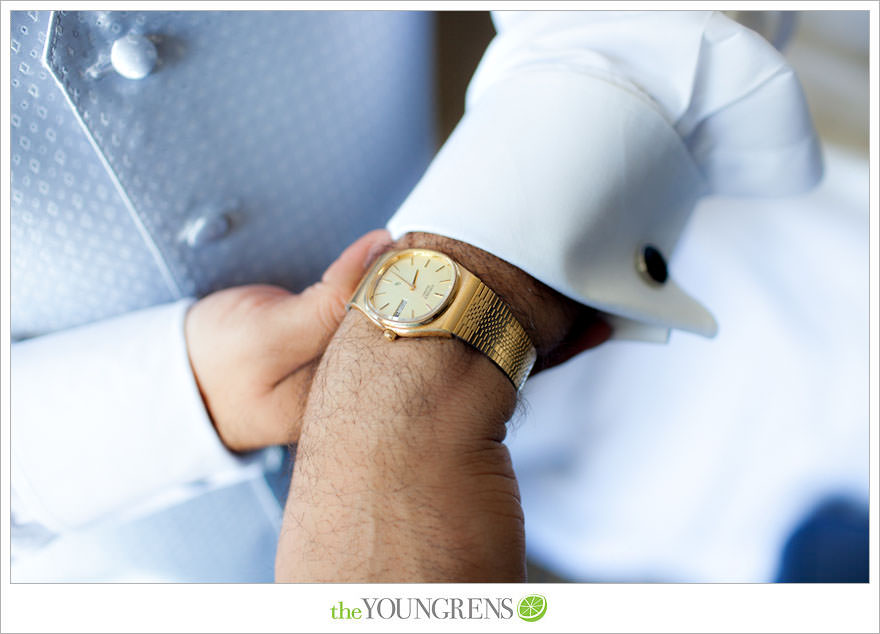 Meanwhile, the girls were putting on the final touches.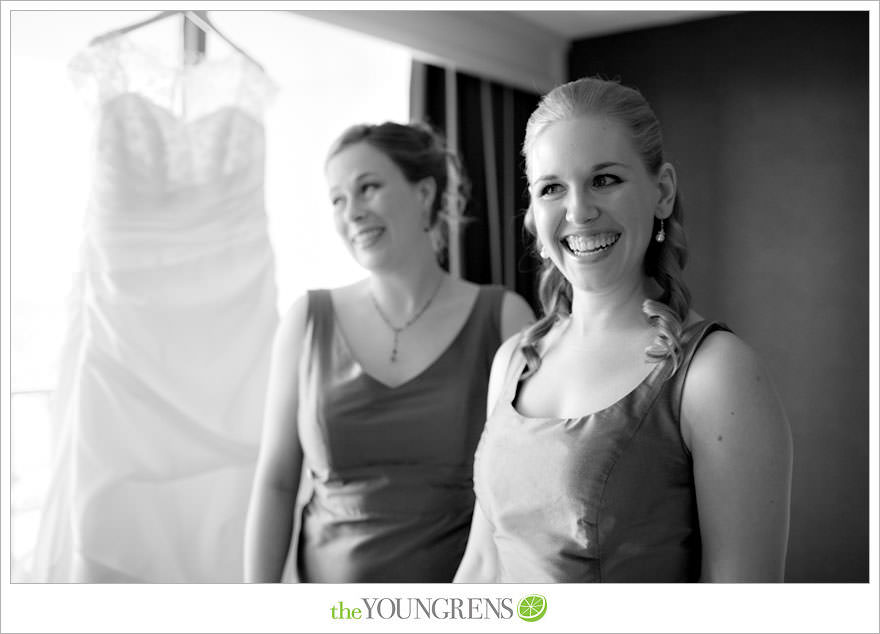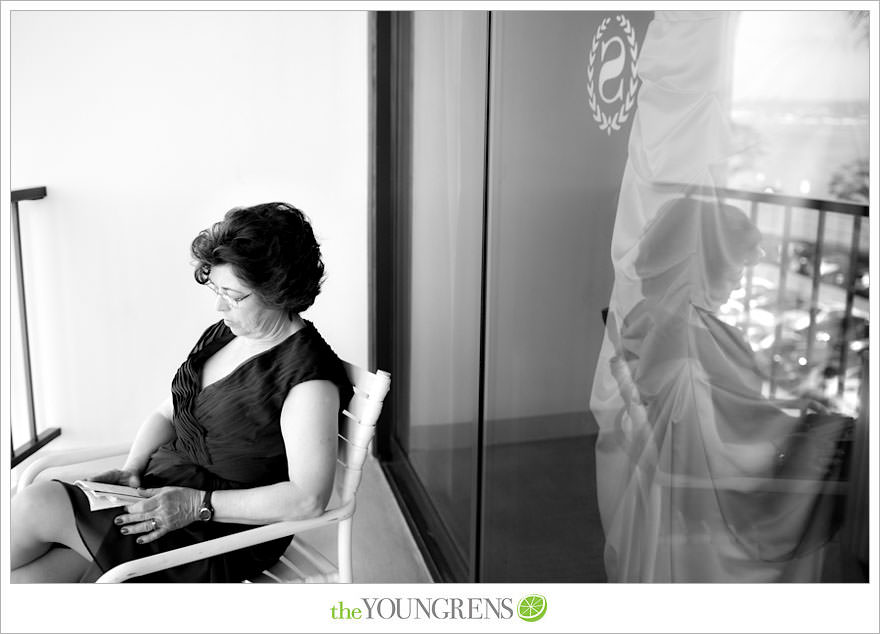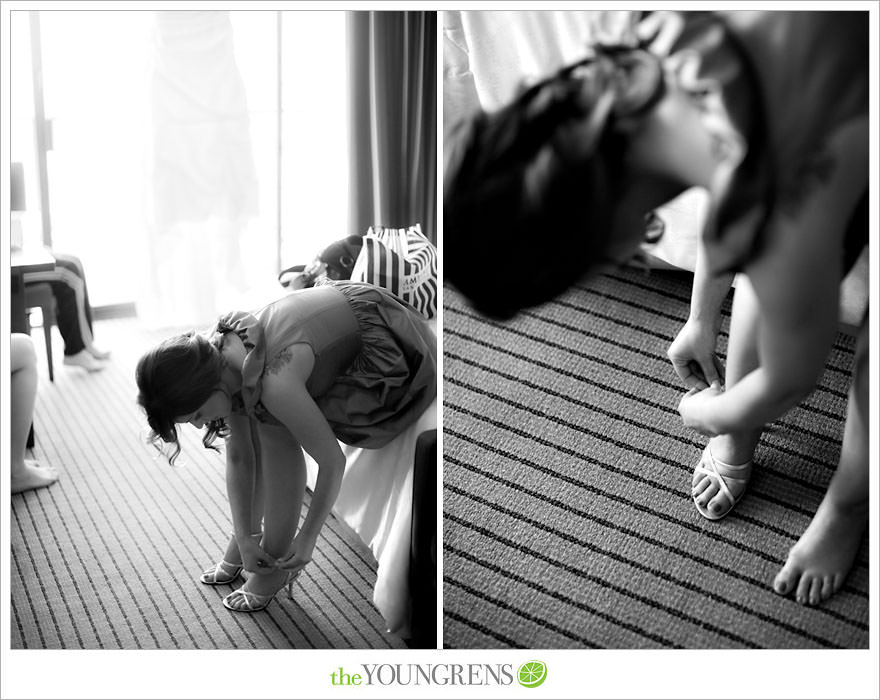 The necklace is Jennifer's great-great grandmother's and will be passed down to her. But her grandmother says that she still loves wearing it, so Jennifer could wear it for the wedding, she's not officially passing it down just yet! Ha!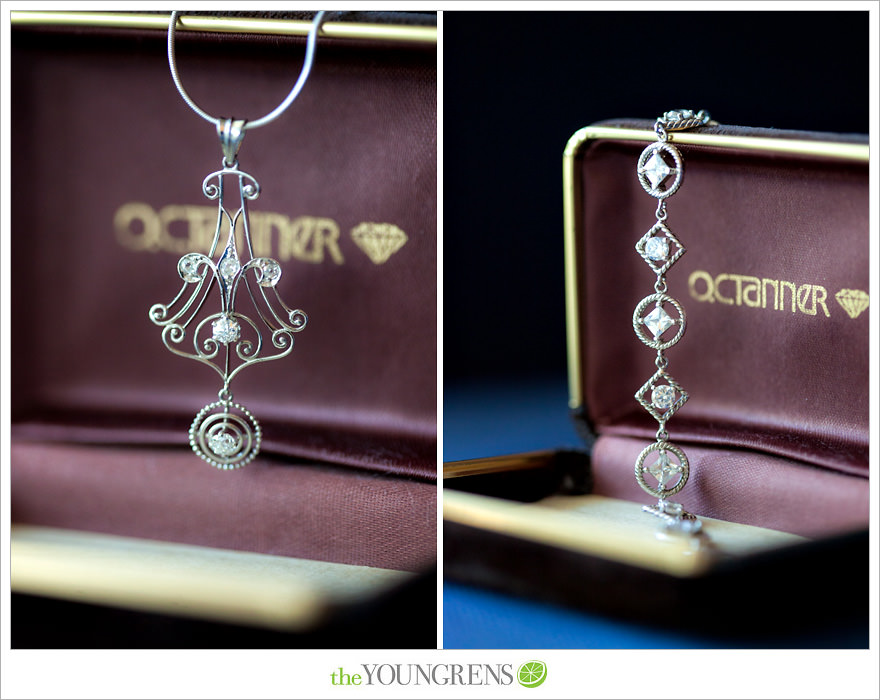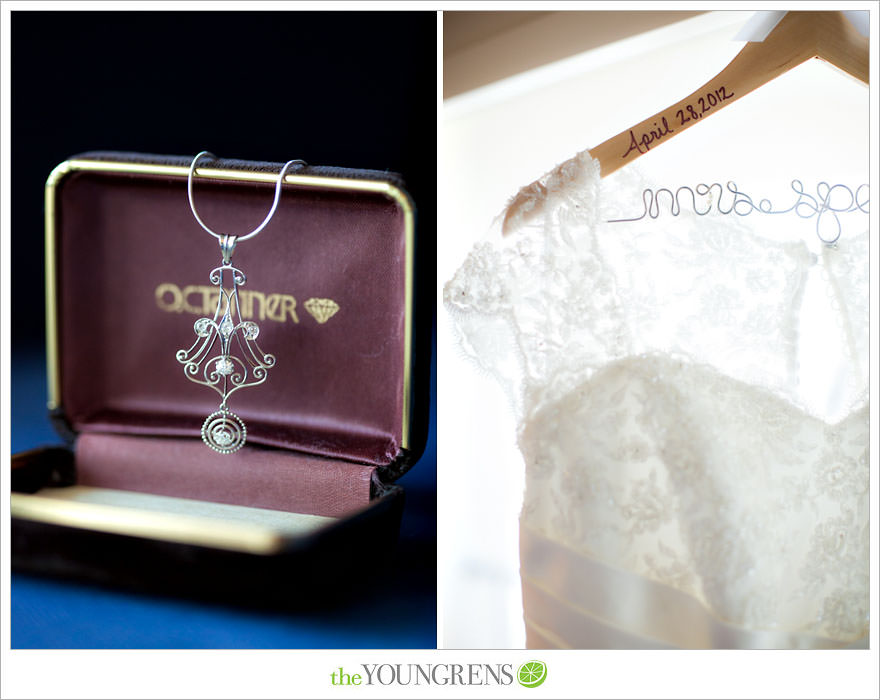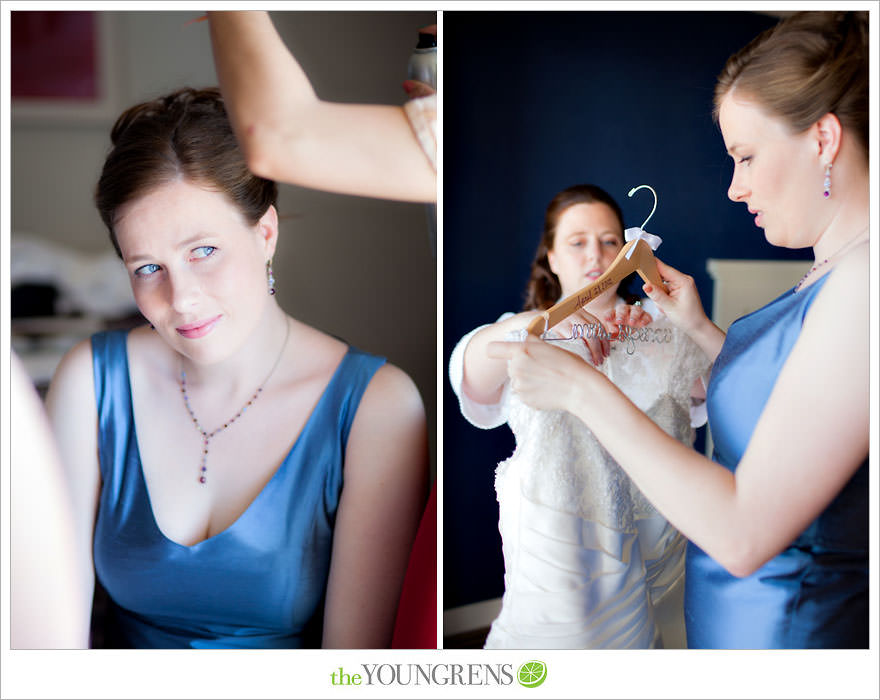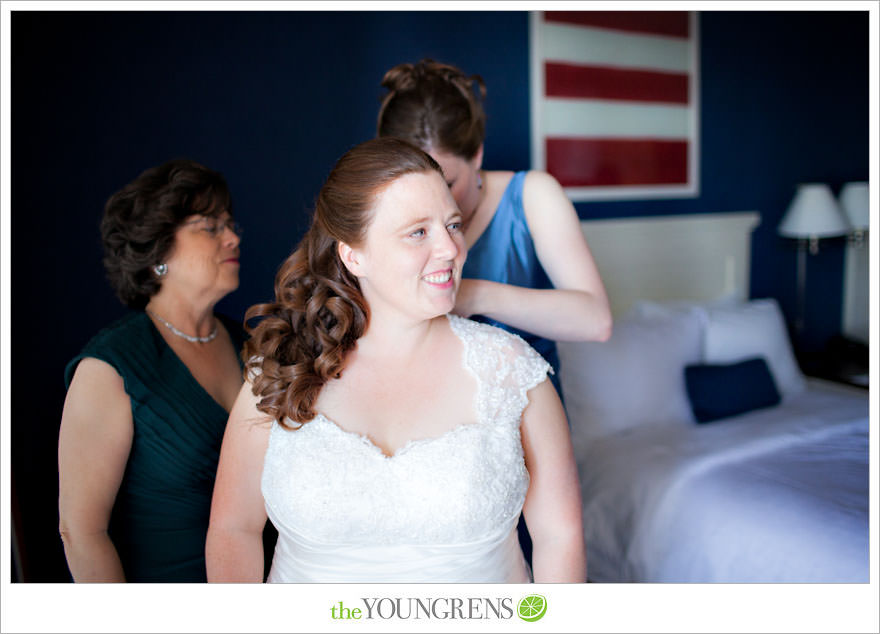 So stinkin' lovely.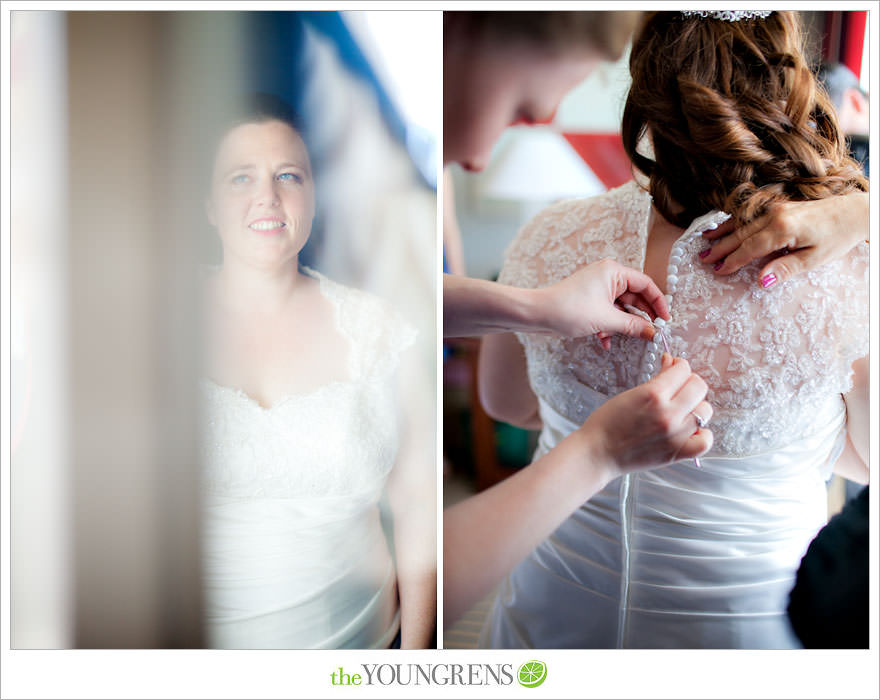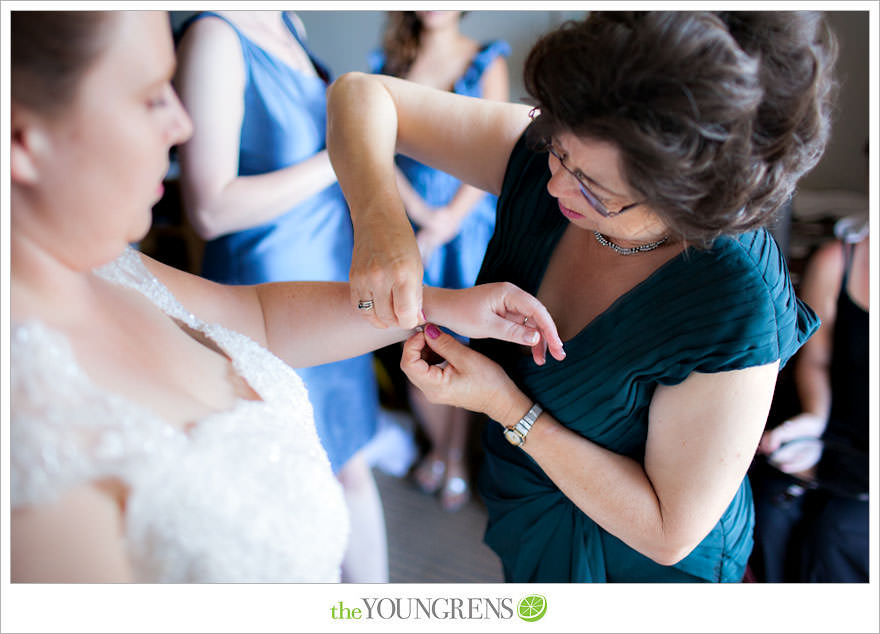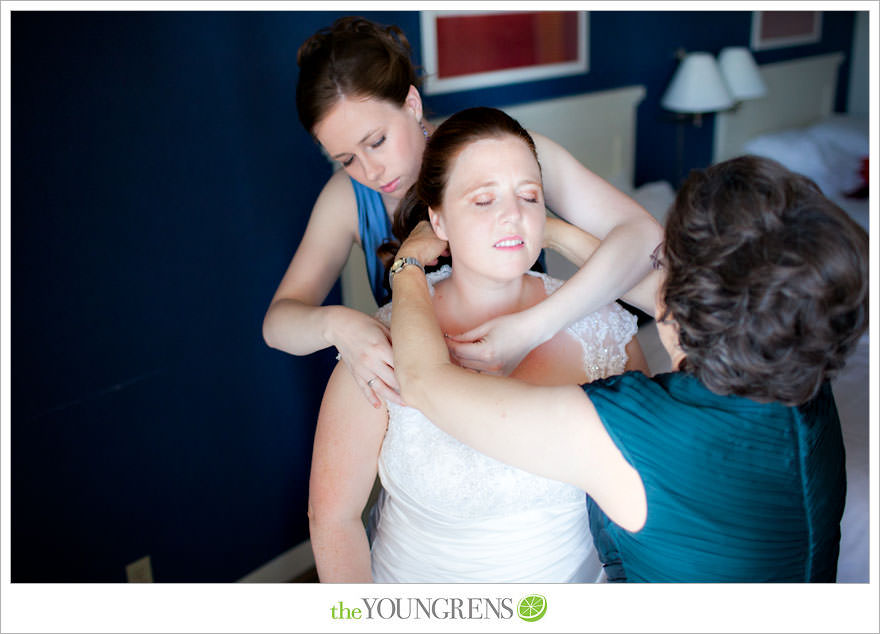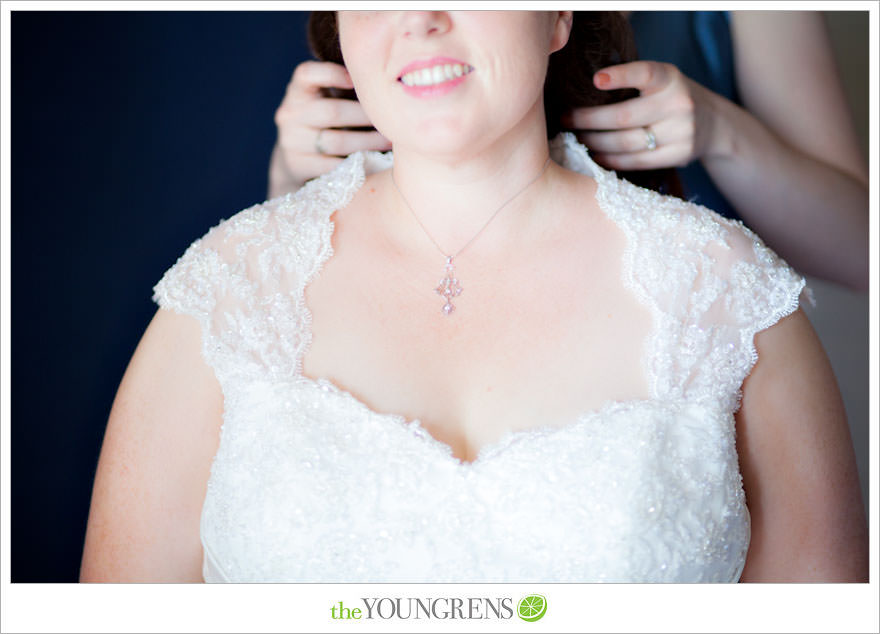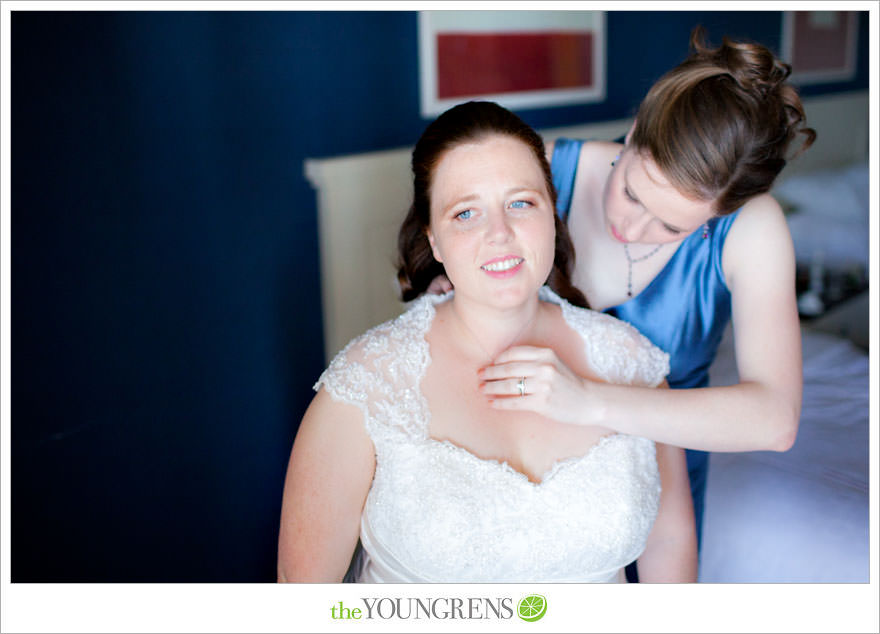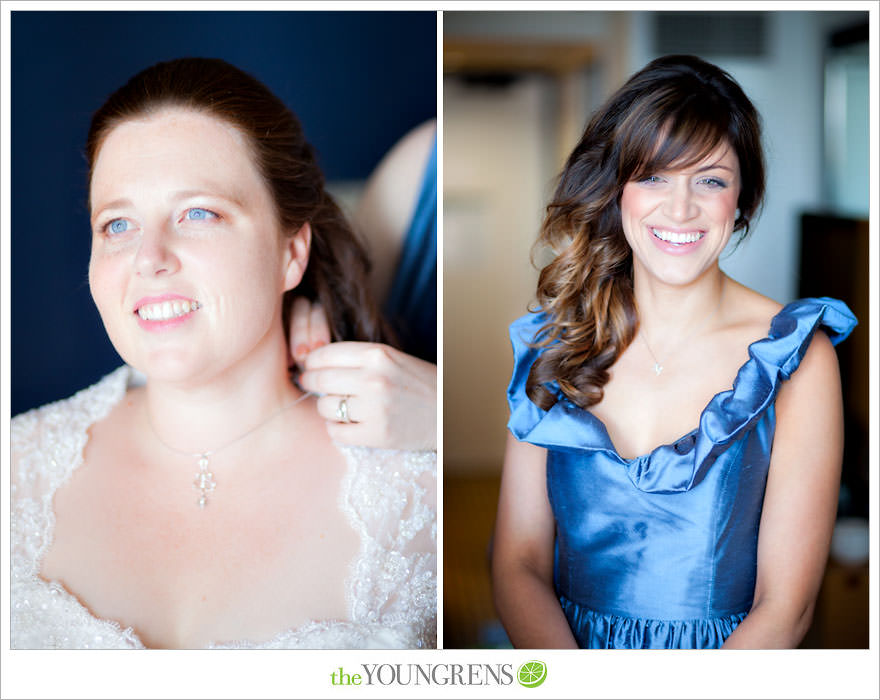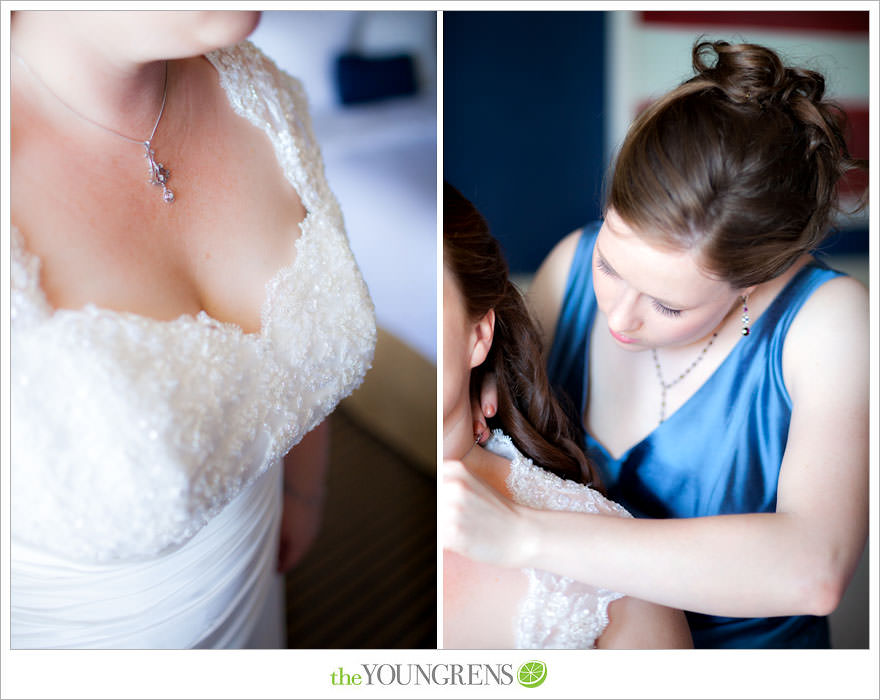 The Immaculata is a gorgeous Catholic church on the University of San Diego's campus. I'm drooling over that buttery morning light!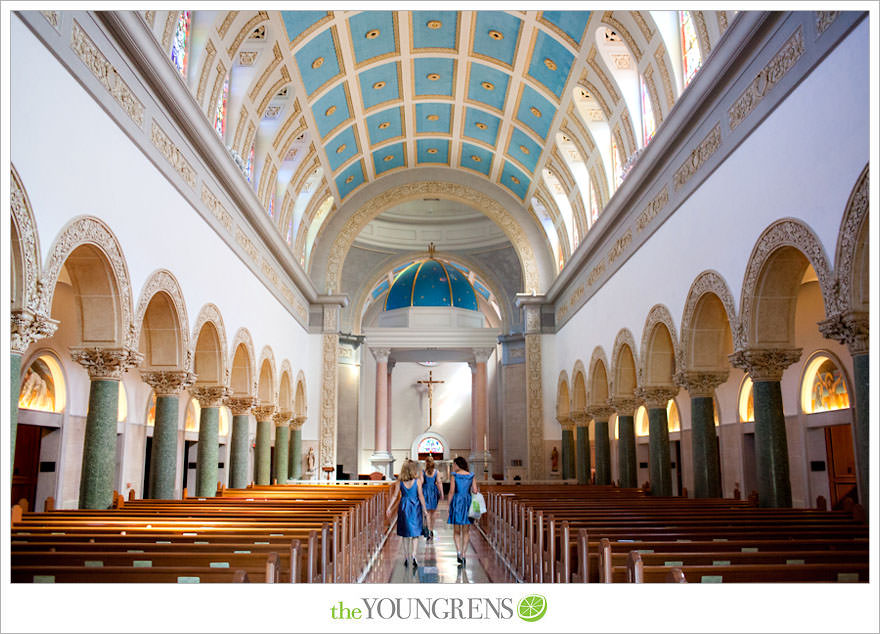 Yeh-yah! I love me some adorable girls!!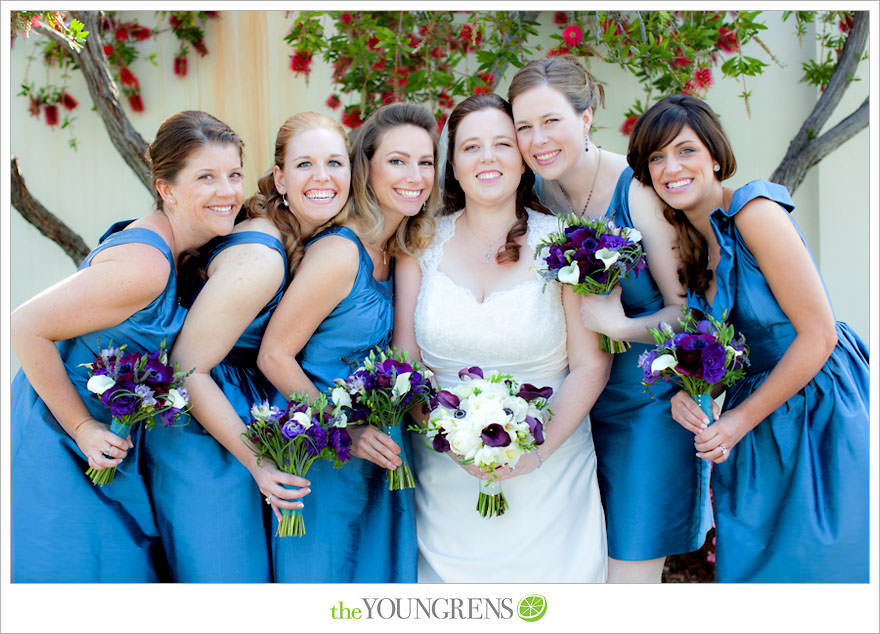 An enormous thanks goes out to Diane of Whimsey Florals for crafting the lovely textured spring florals. Jennifer RAVED about her bouquet the entire day – we absolutely love working with Diane because she makes our couples sooooo happy!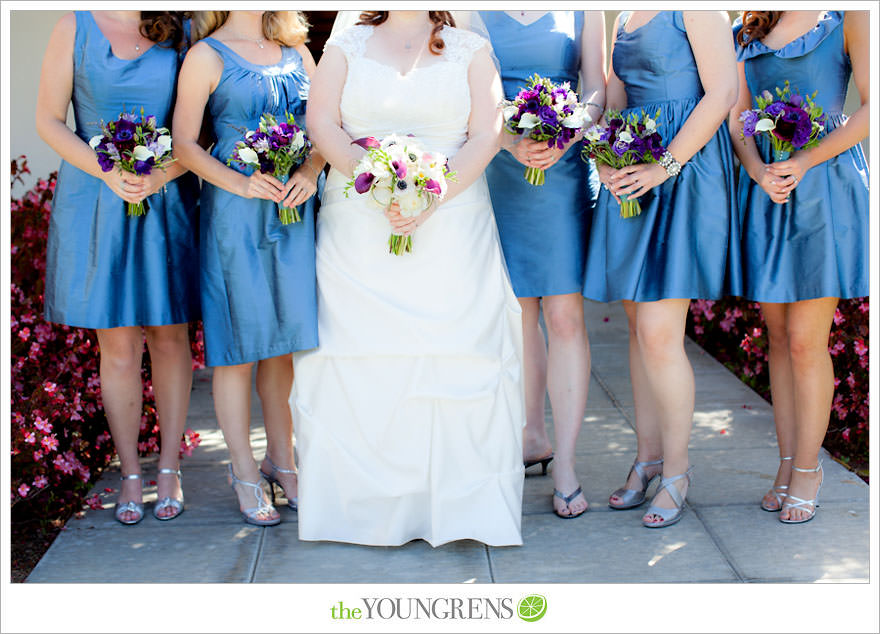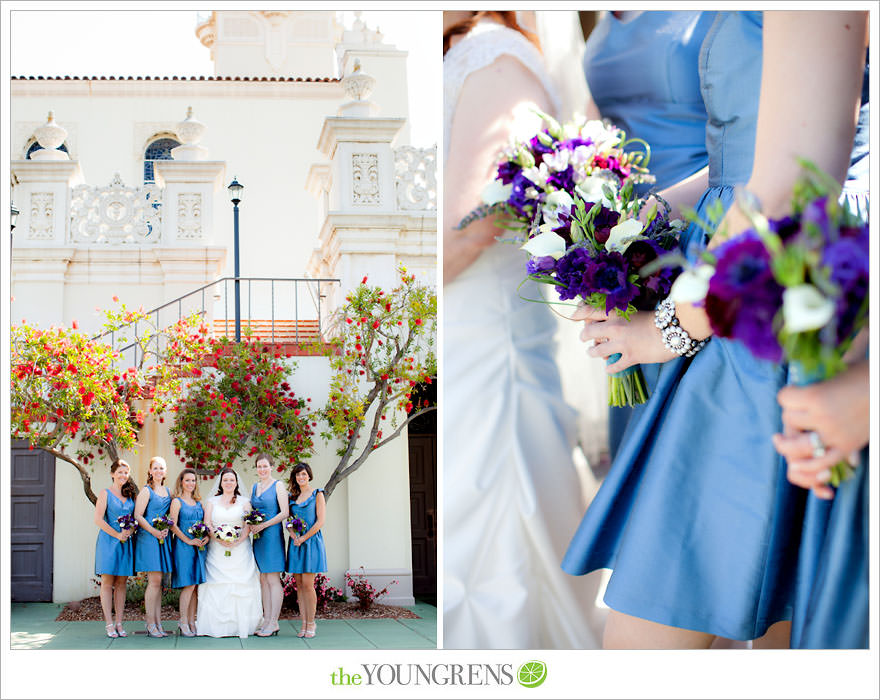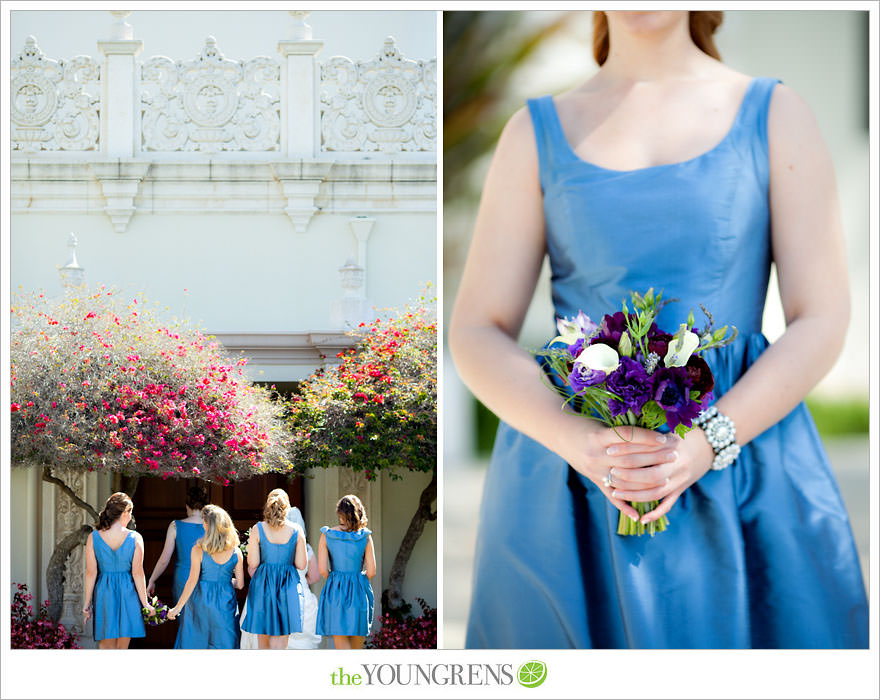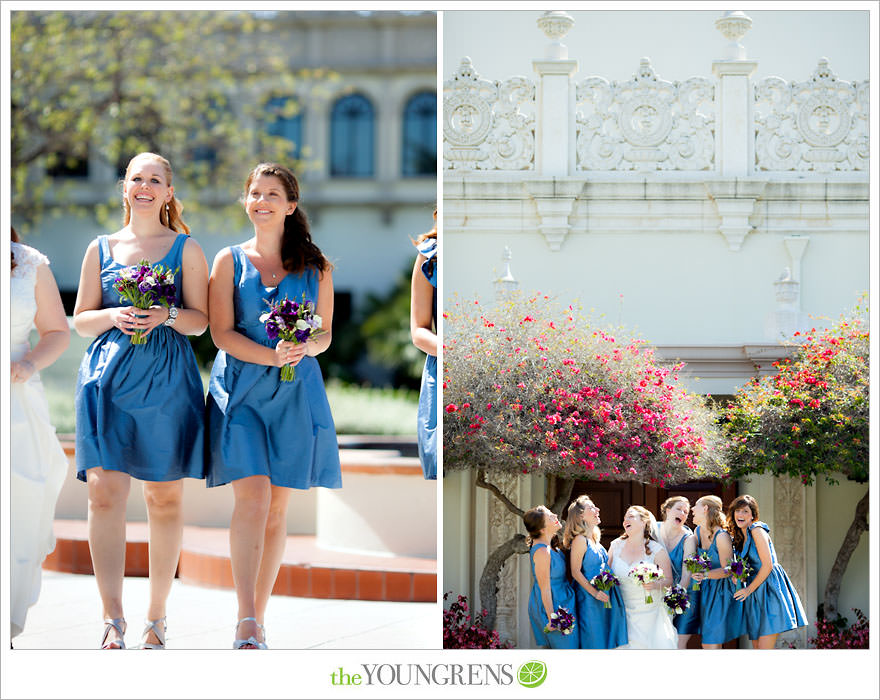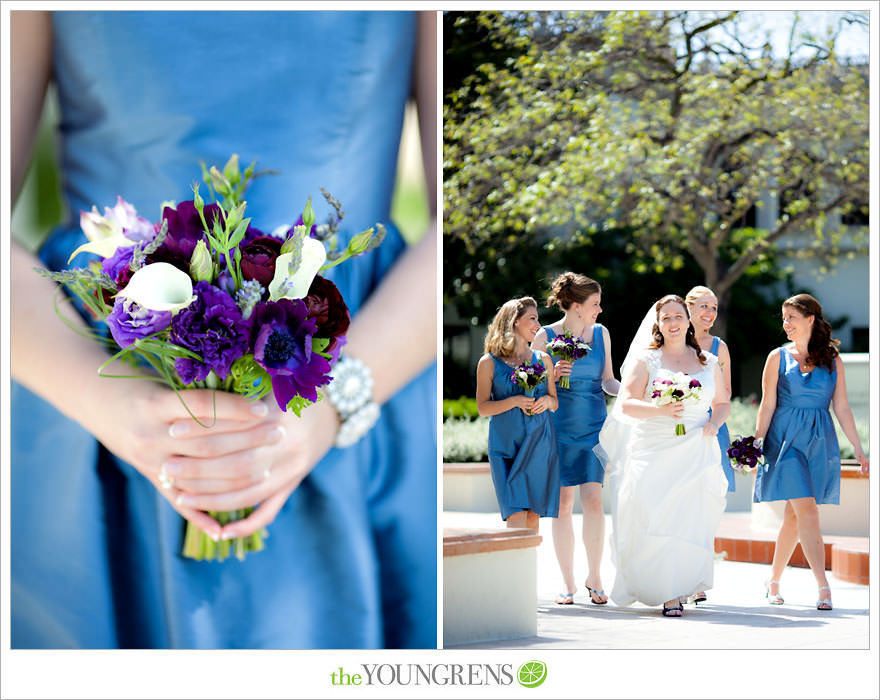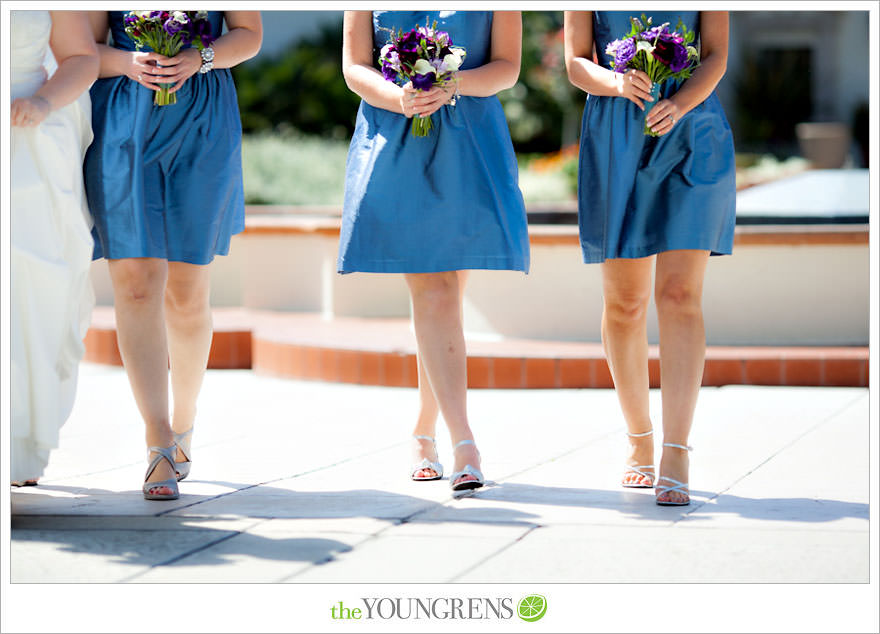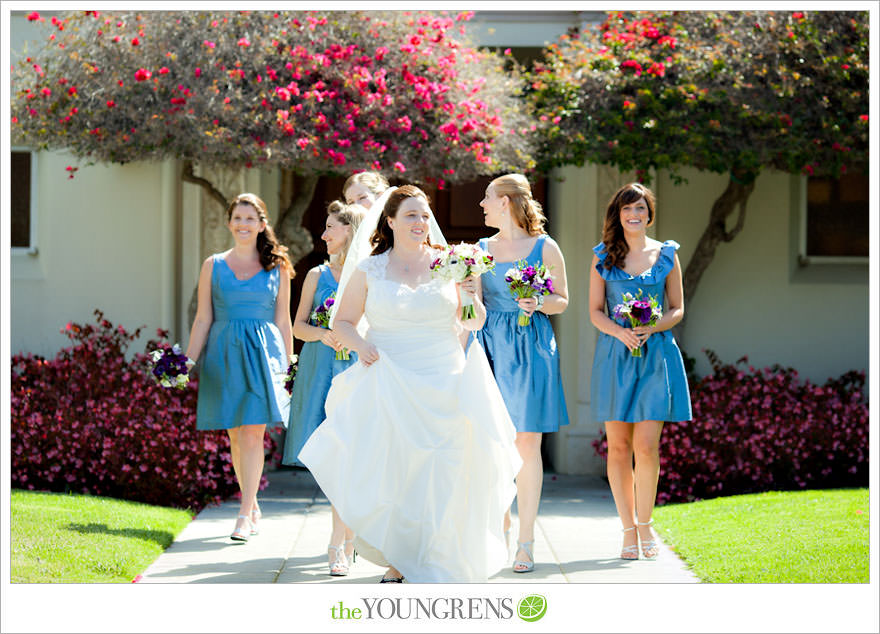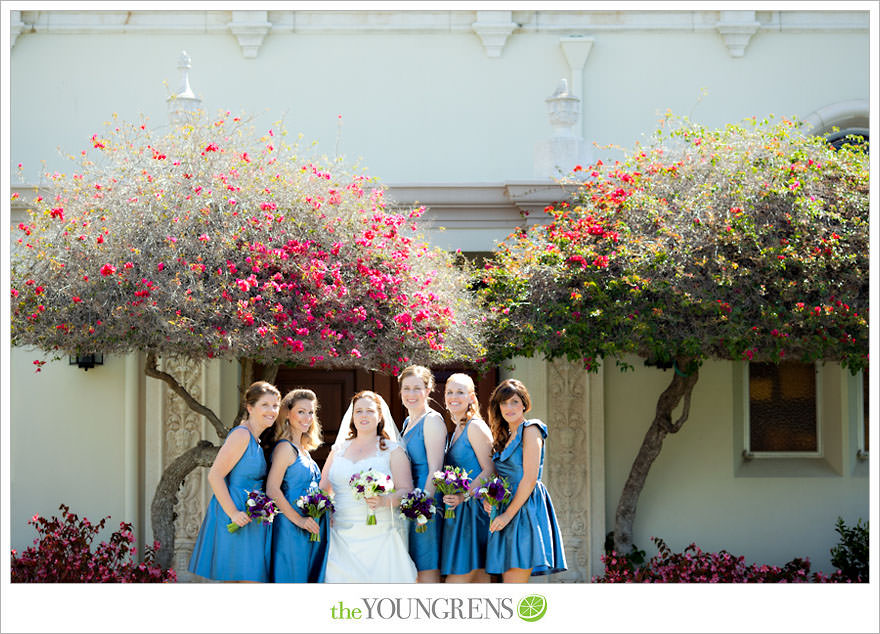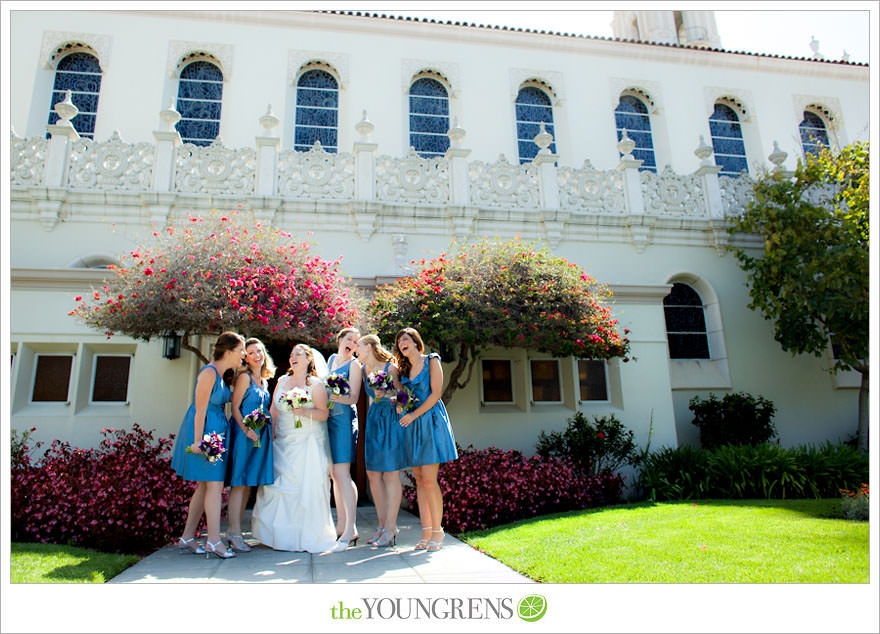 Spring is totally in the air – the sky, the flowers, the sun, and the breeze were all so perfect and the gorgeous Jennifer took it over the top!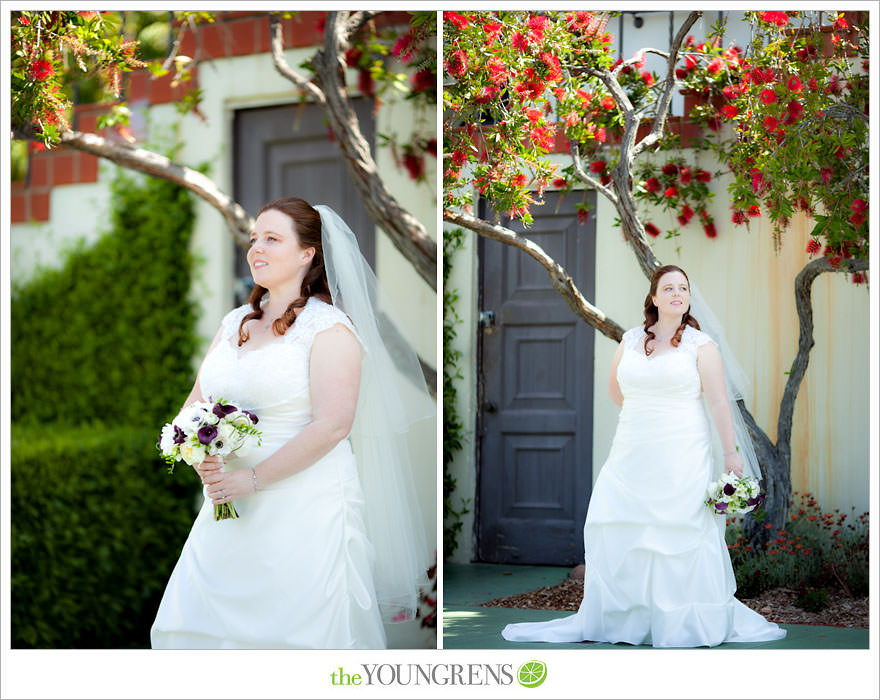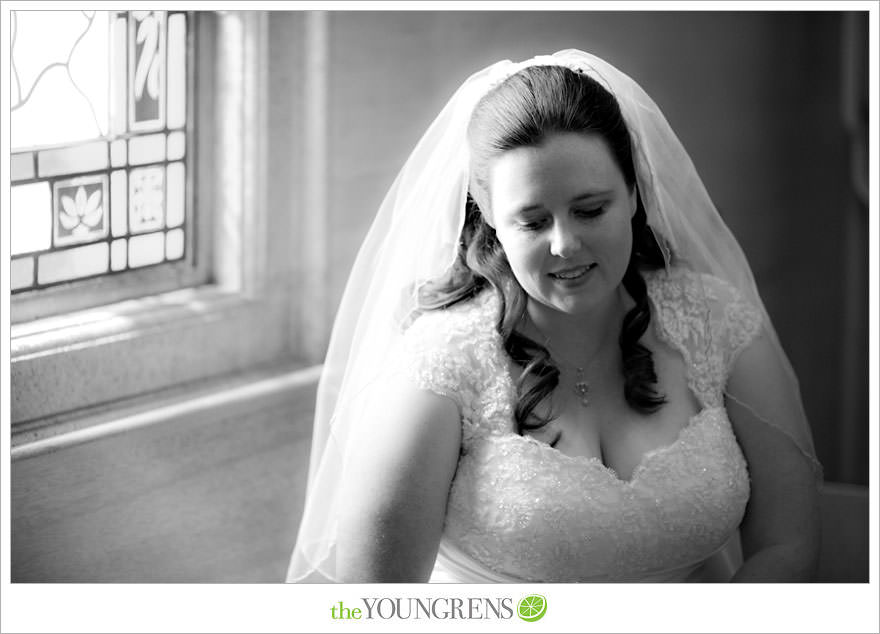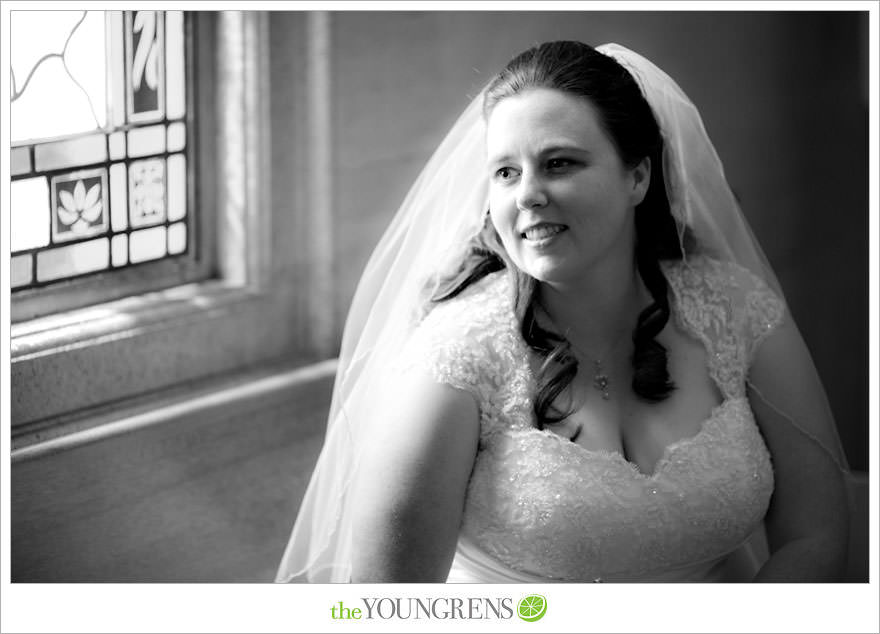 While I was kickin' it with the girls, Jeff hung out with Michael and his boys.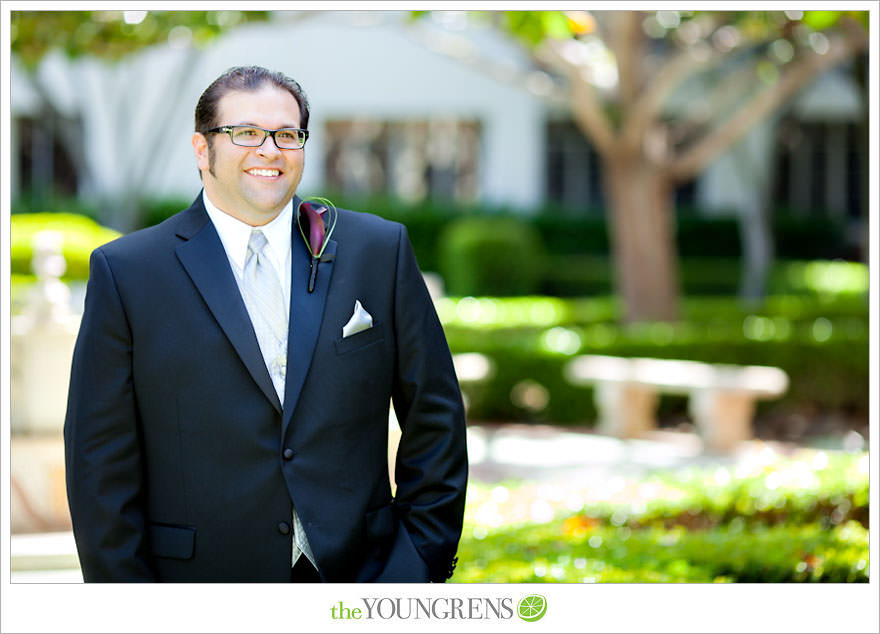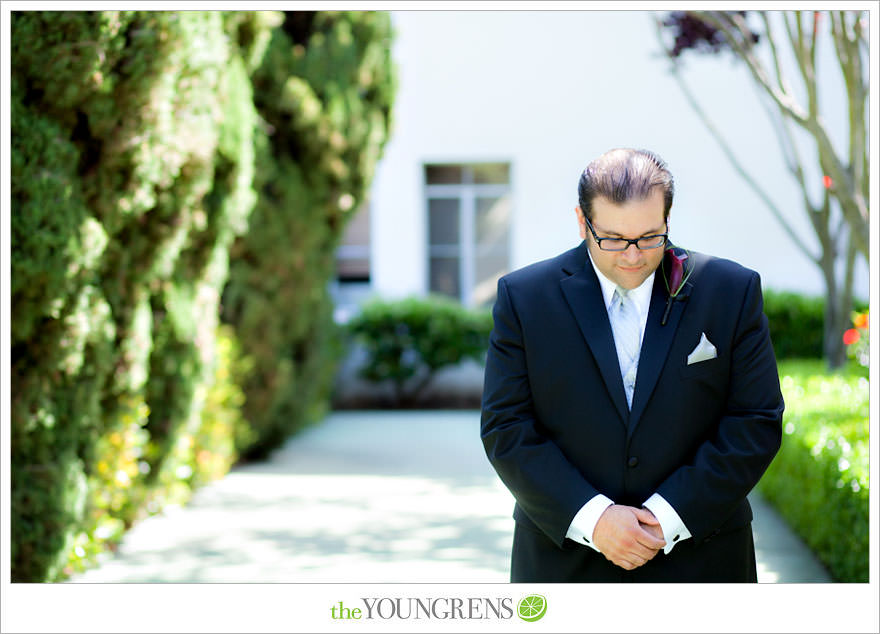 It was so special how much this watch meant to Michael. It felt like his grandfather was with him the entire day.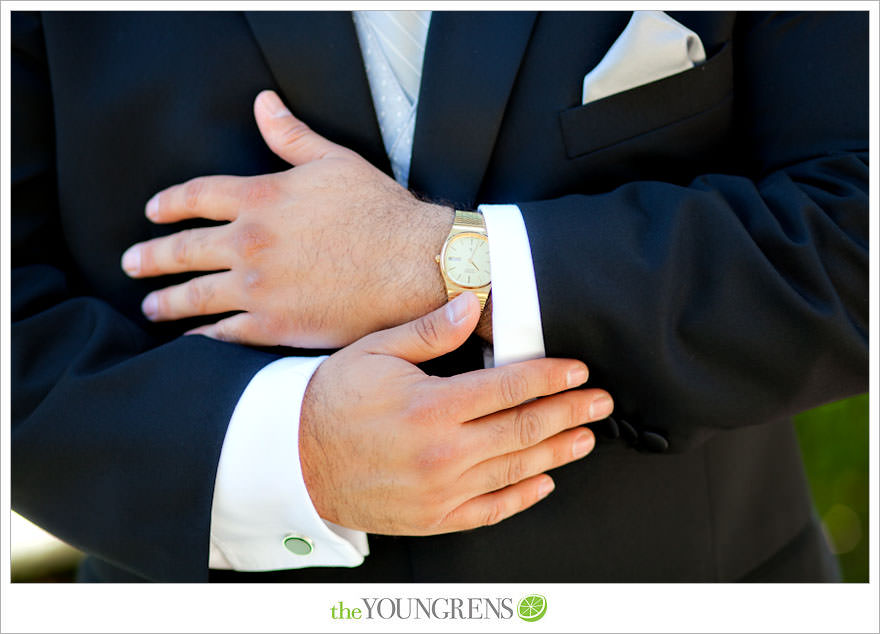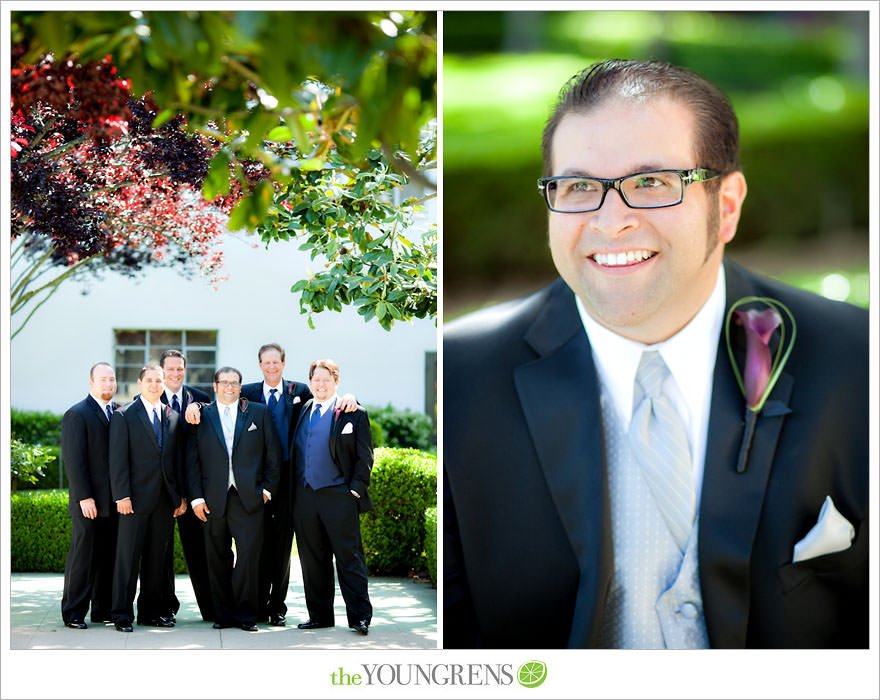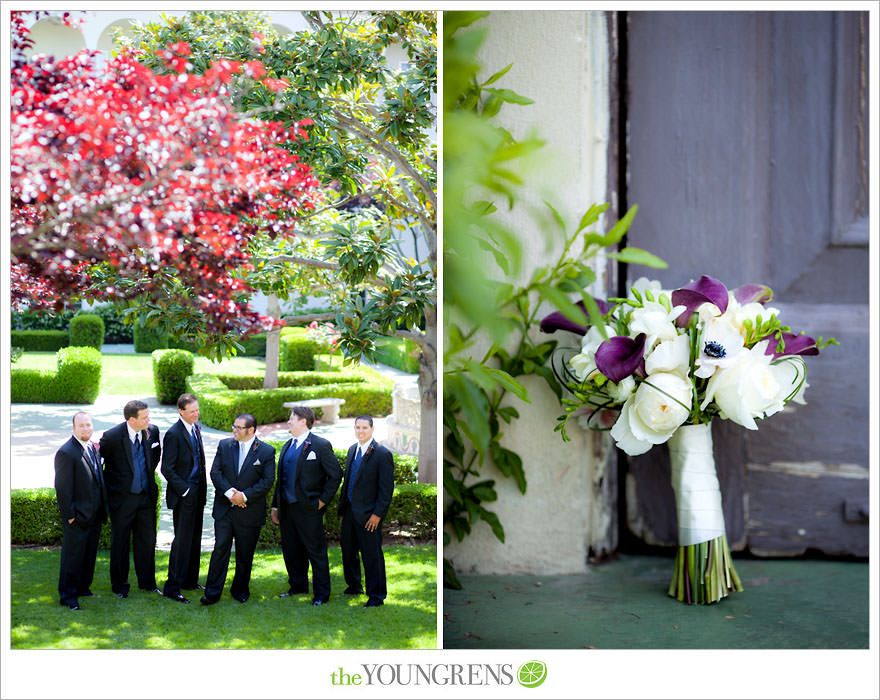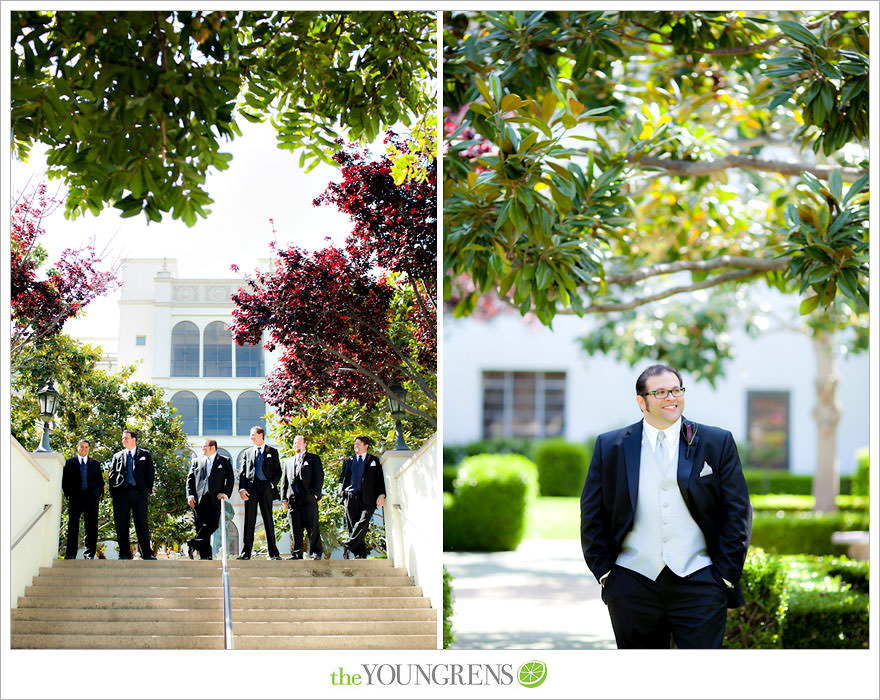 Lookin' GOOD.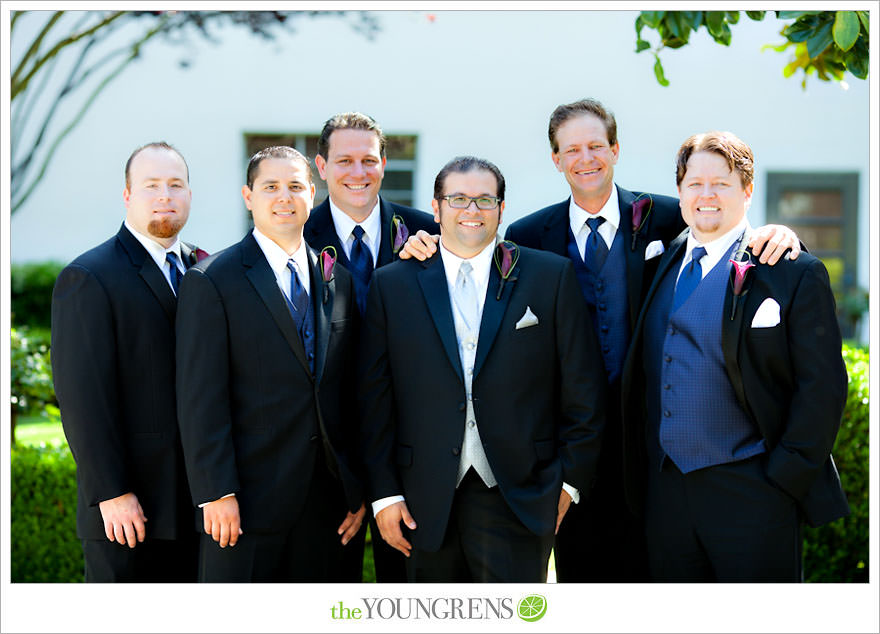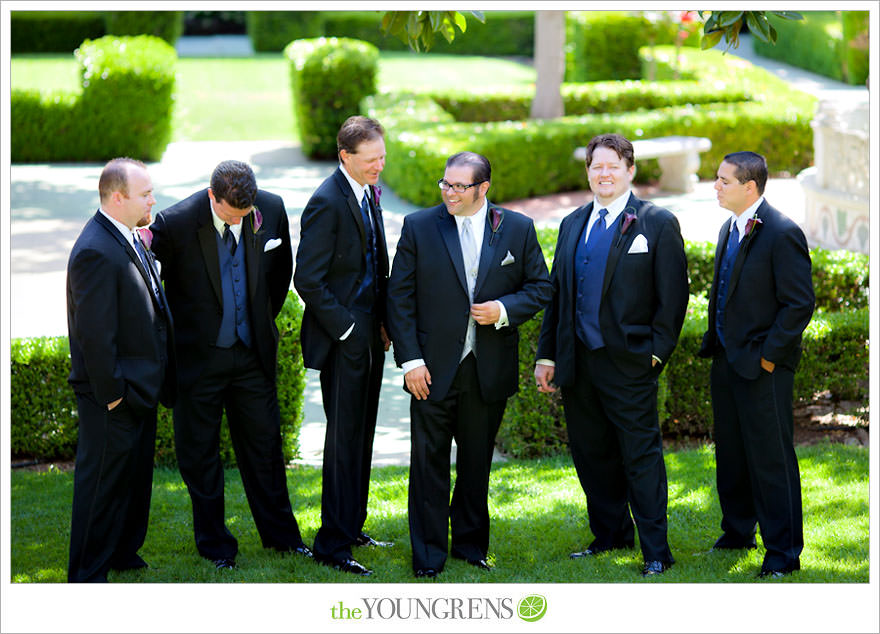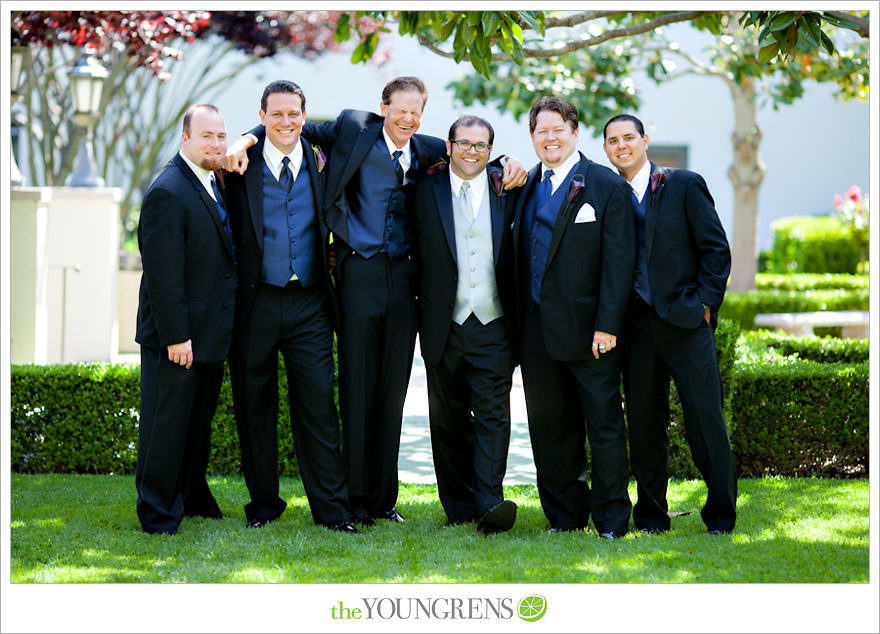 Ok, how amazing is my hubby? I love this series of images that he made with Michael.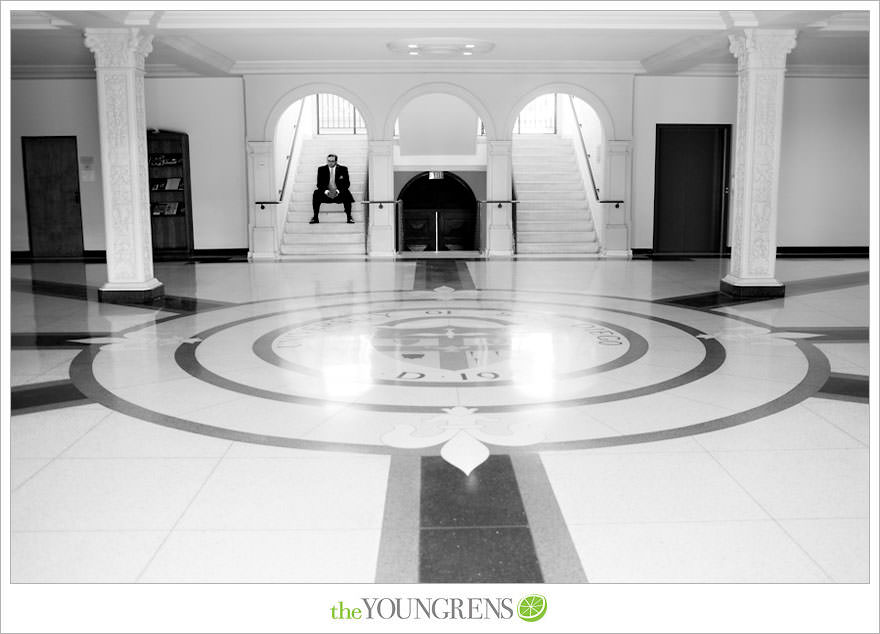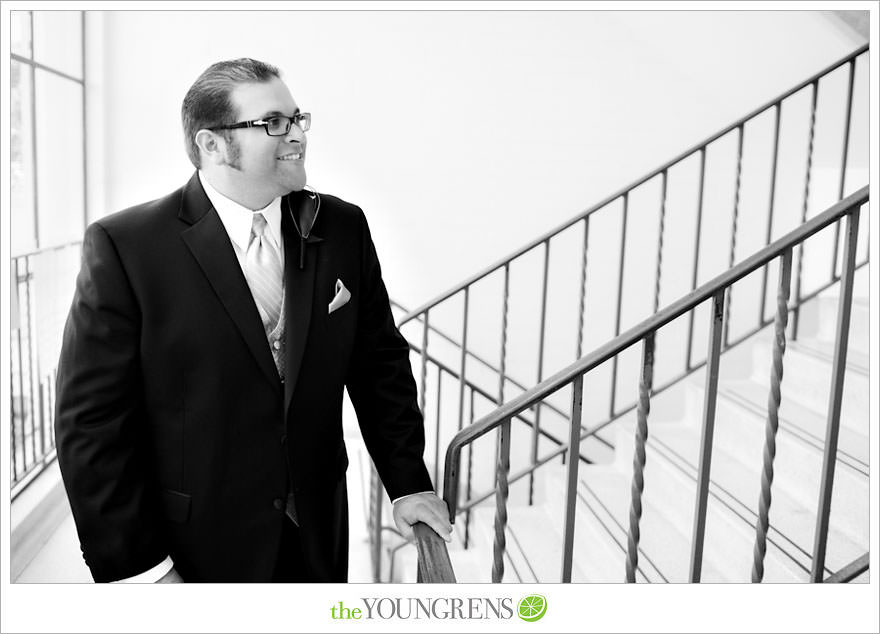 My favorite.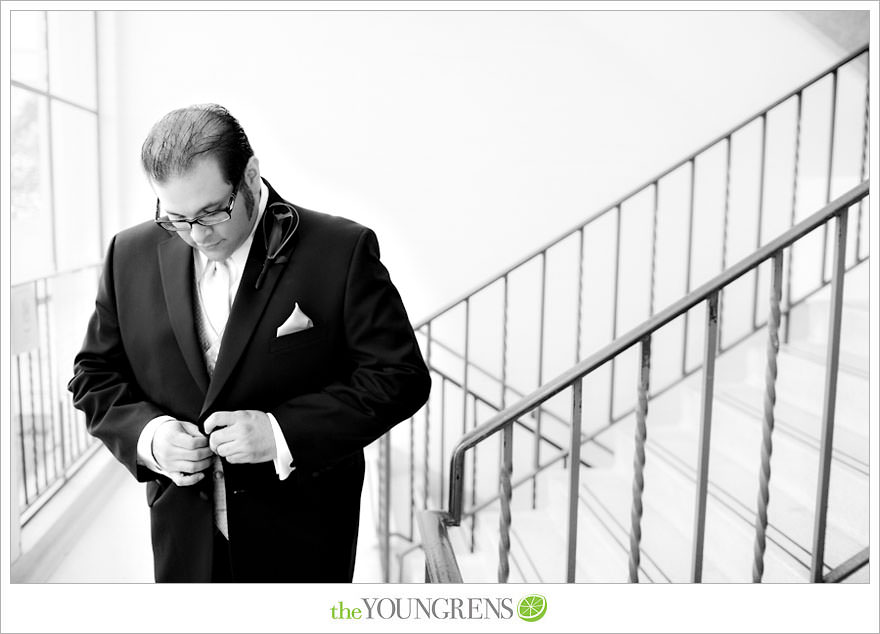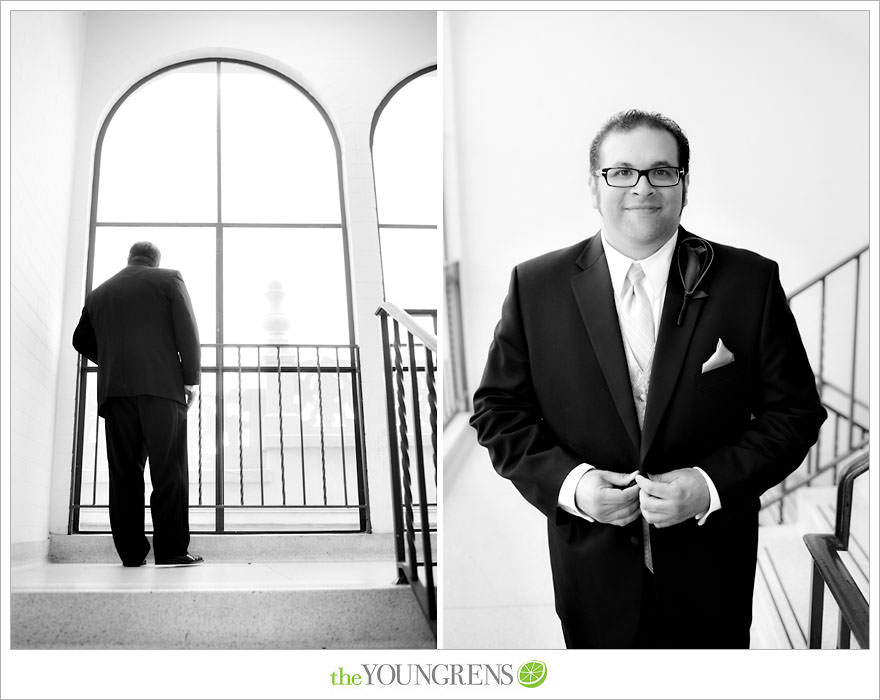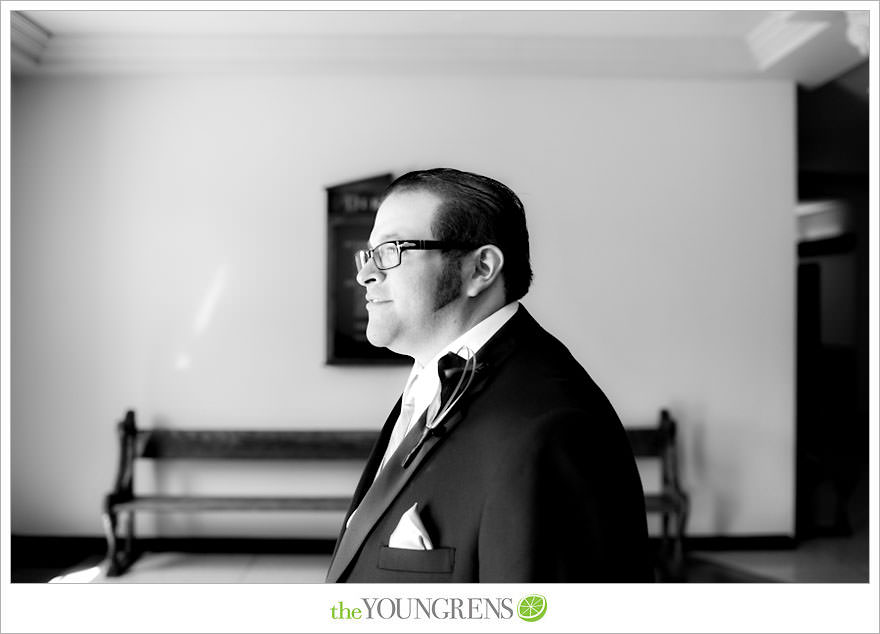 Guests arriving…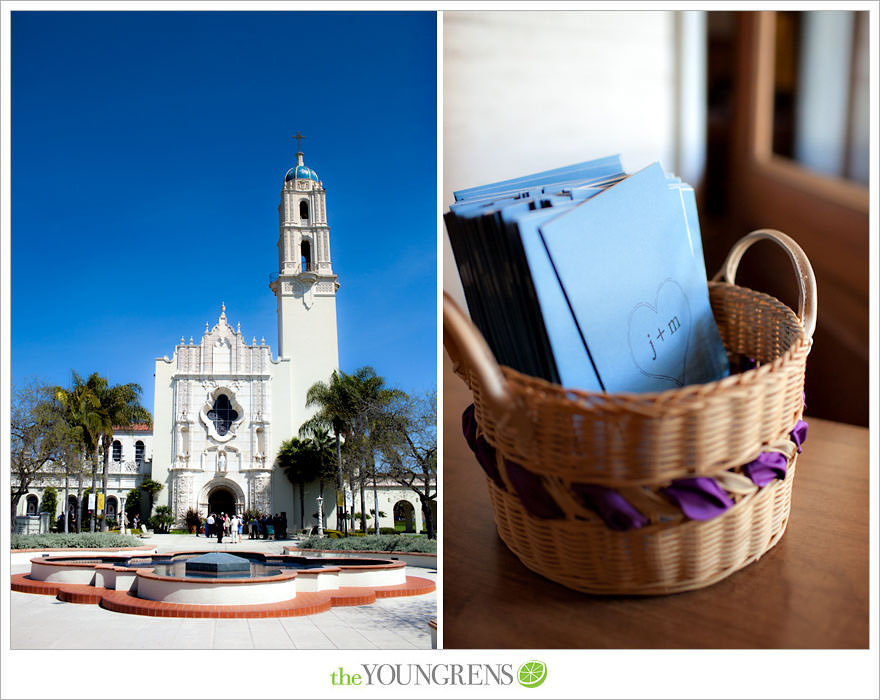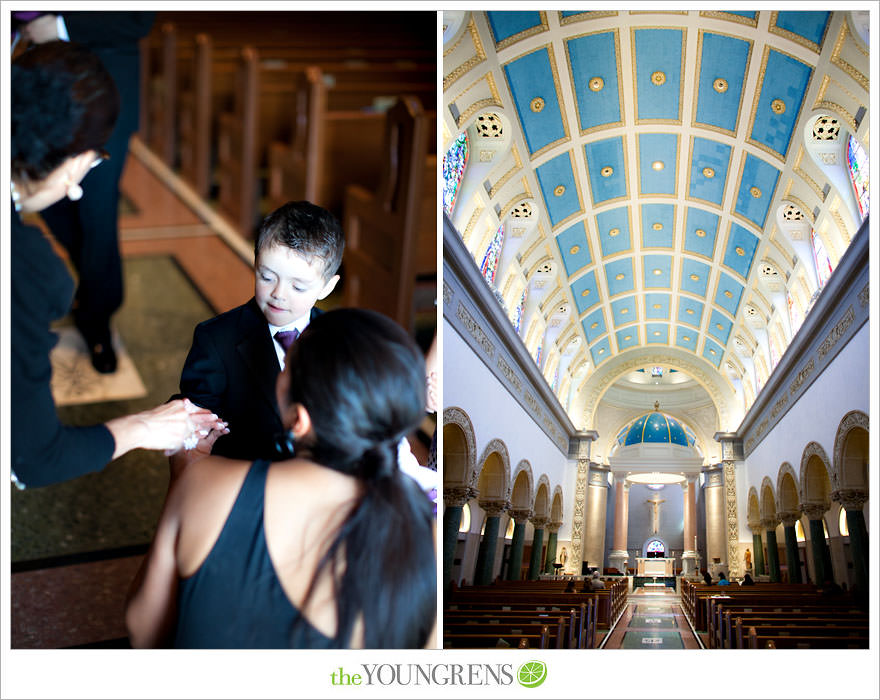 Lining up for the processional…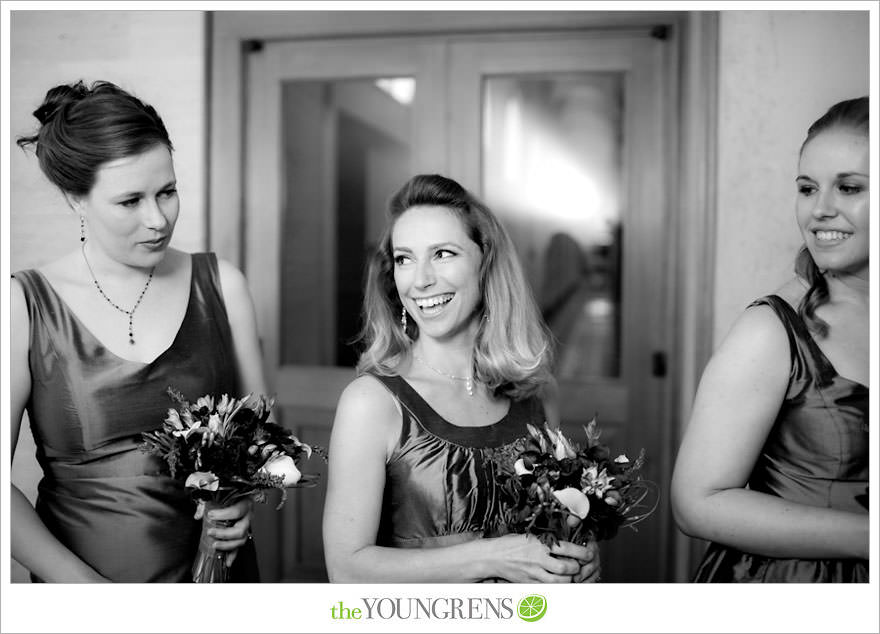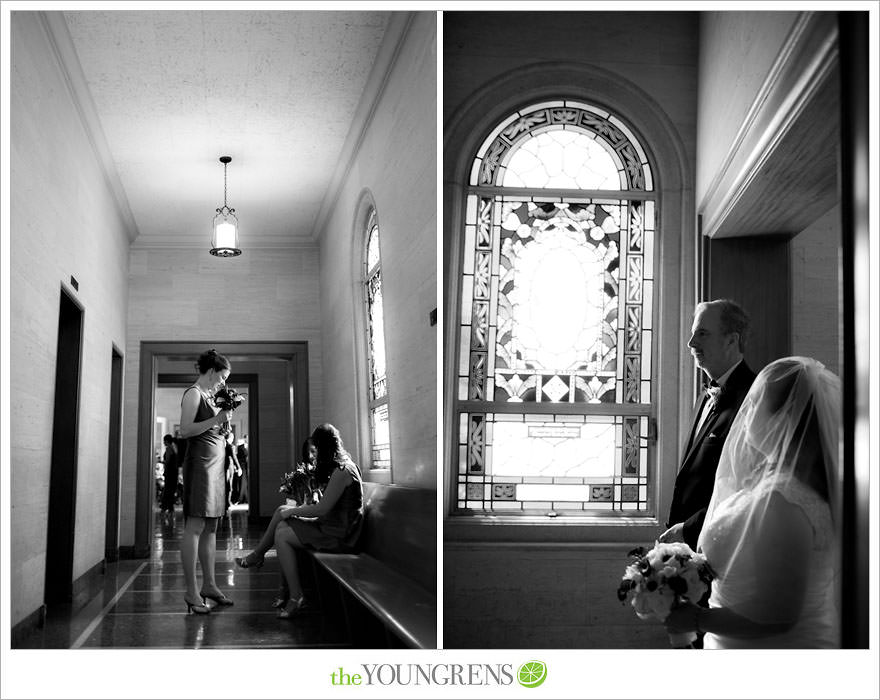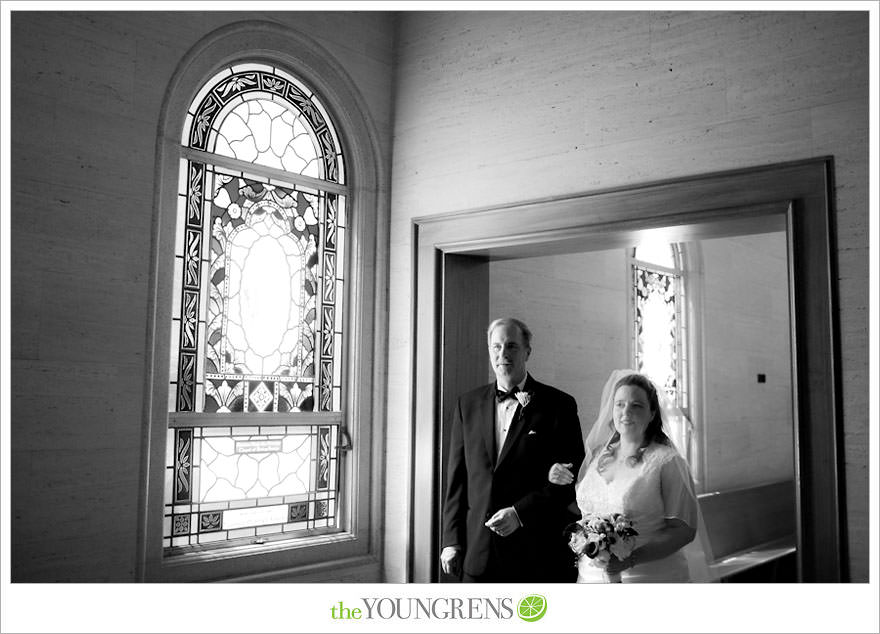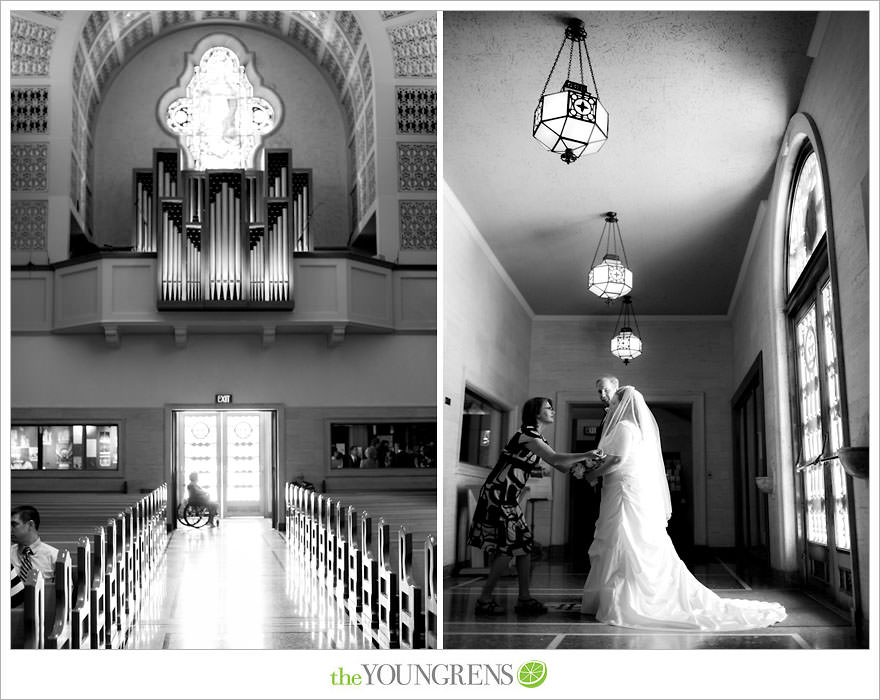 And walking down the aisle.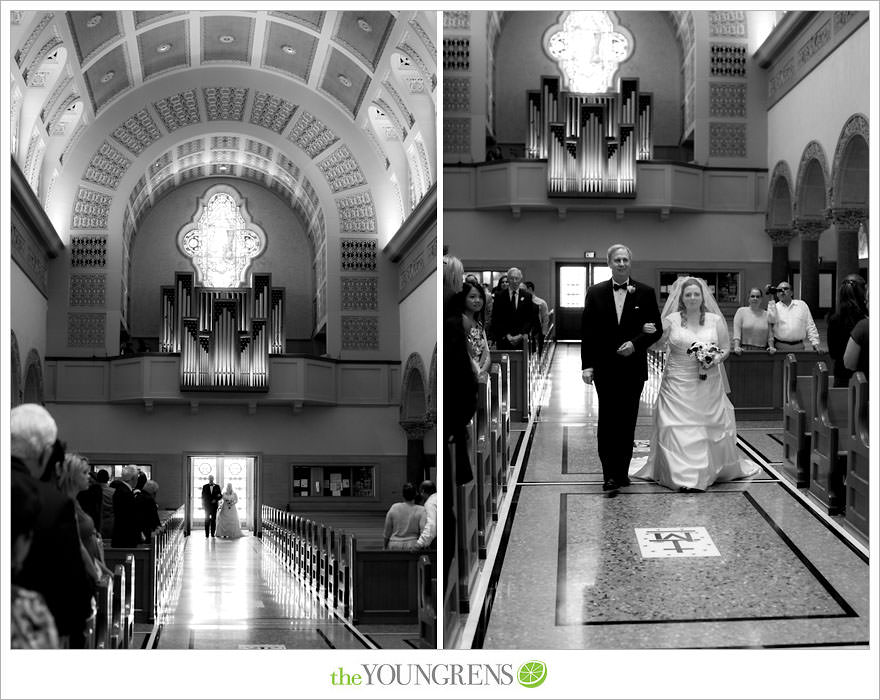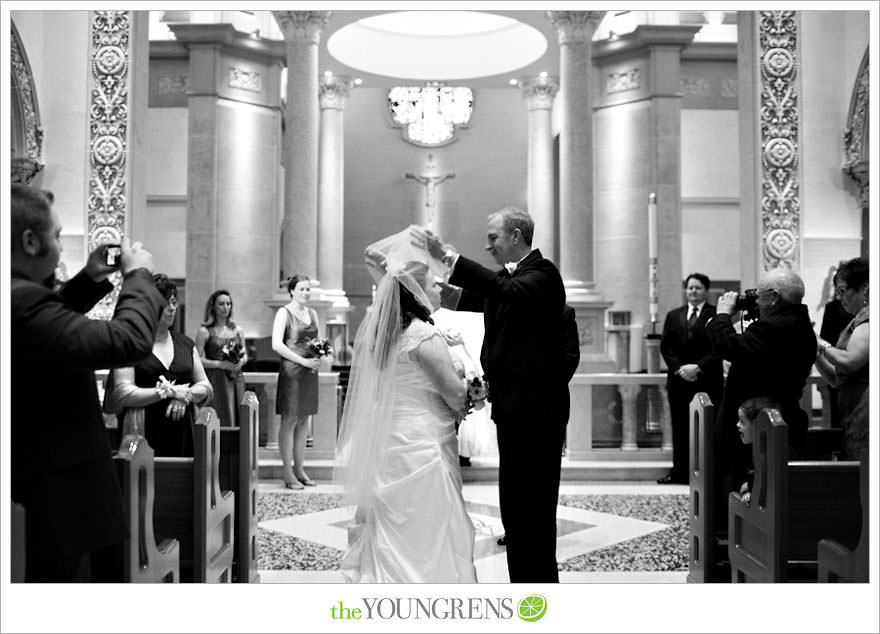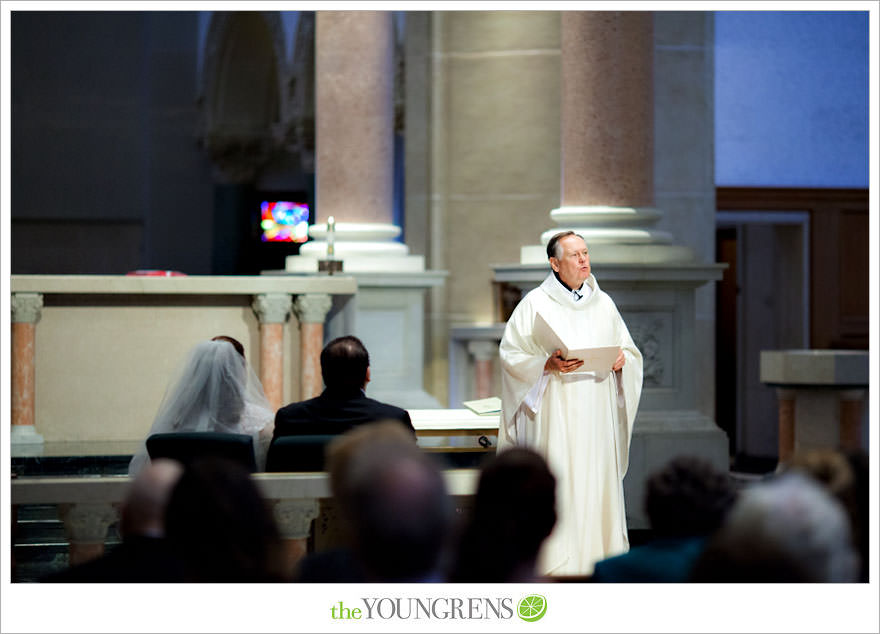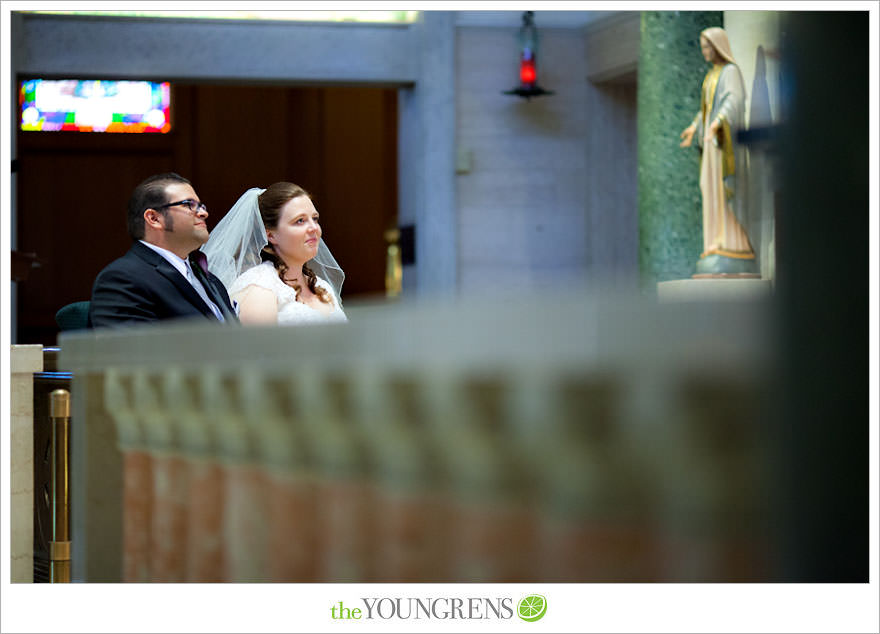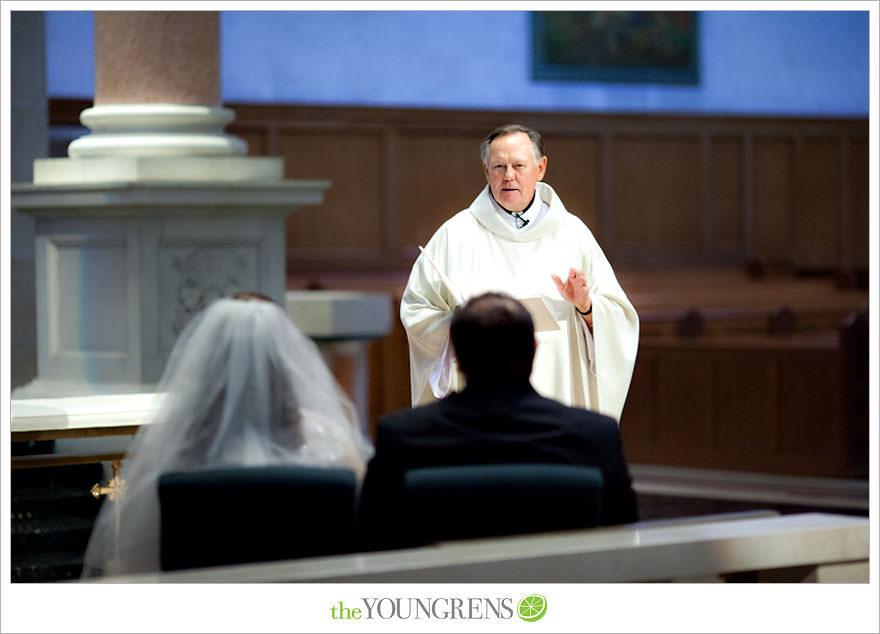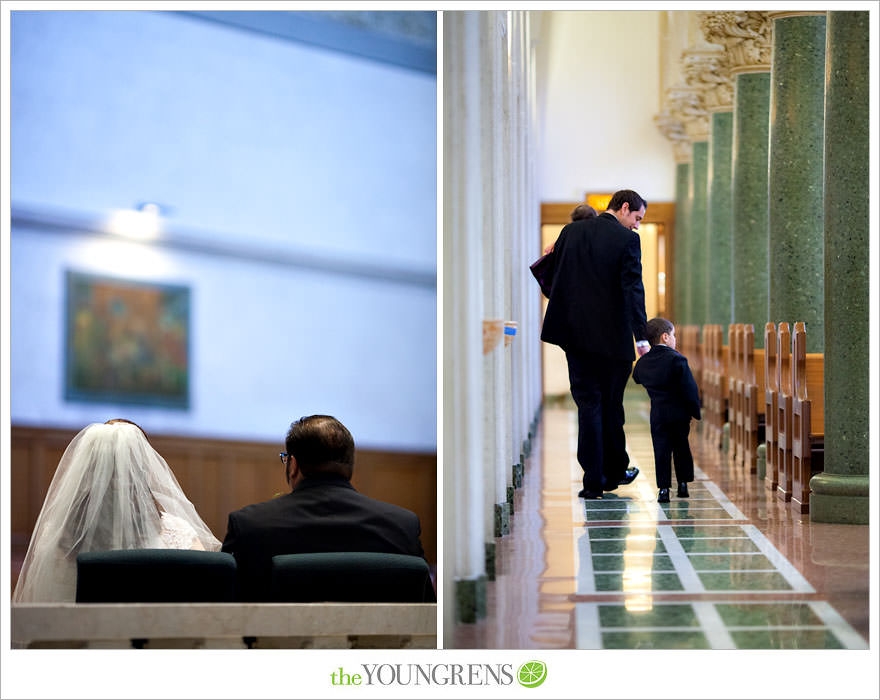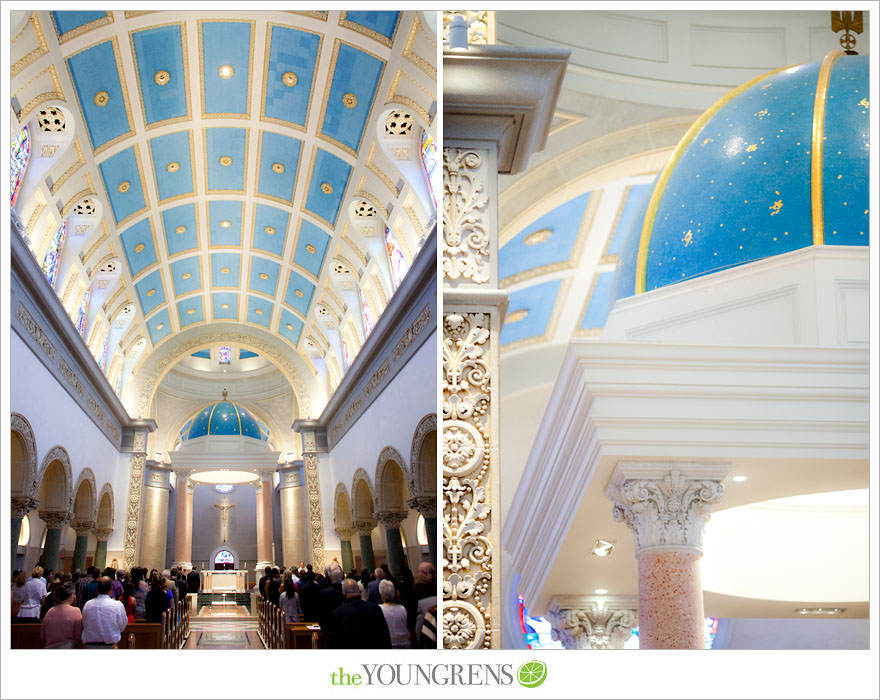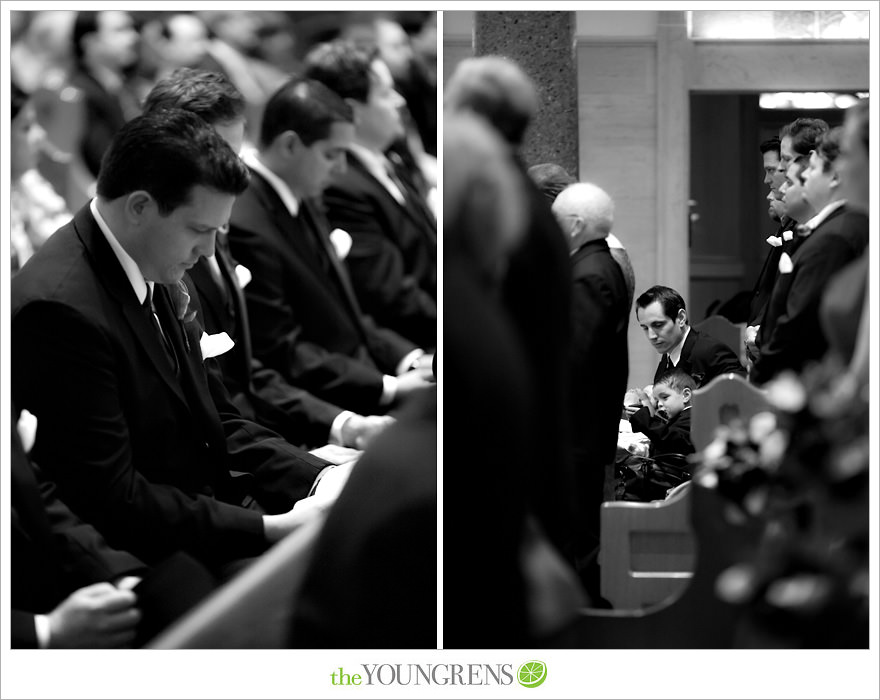 I love the reverence and tradition of Catholic ceremonies.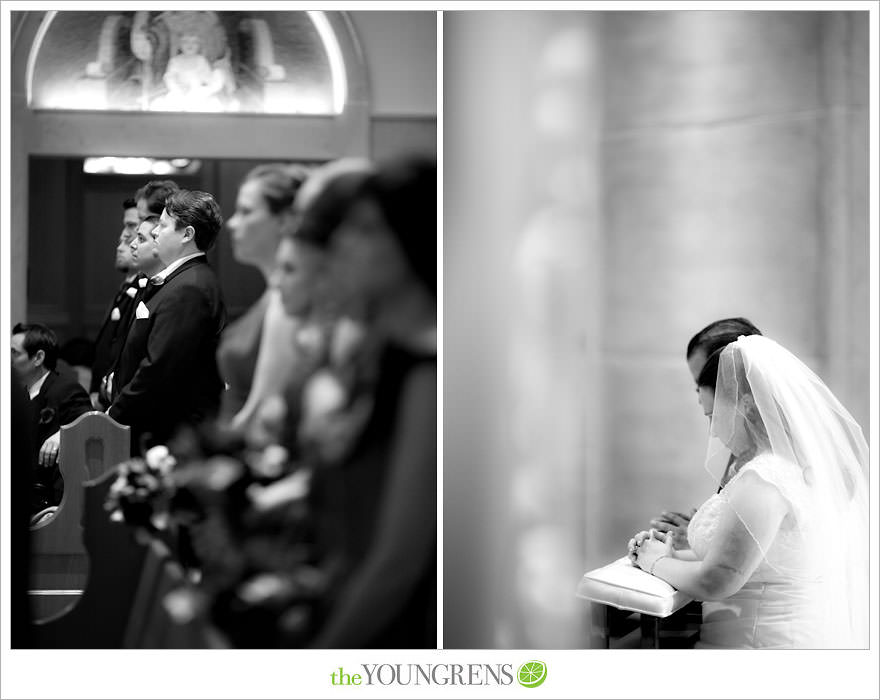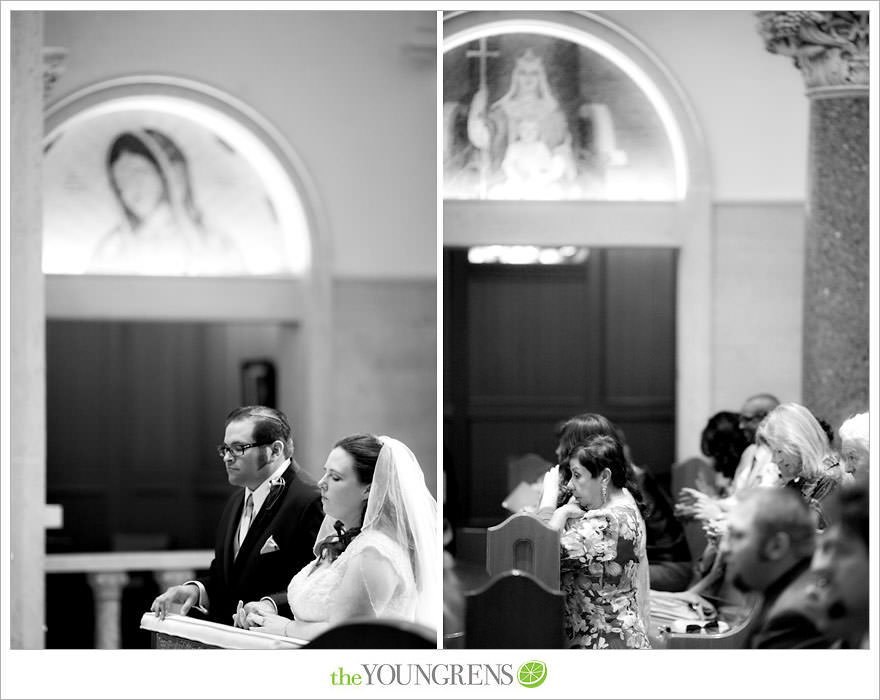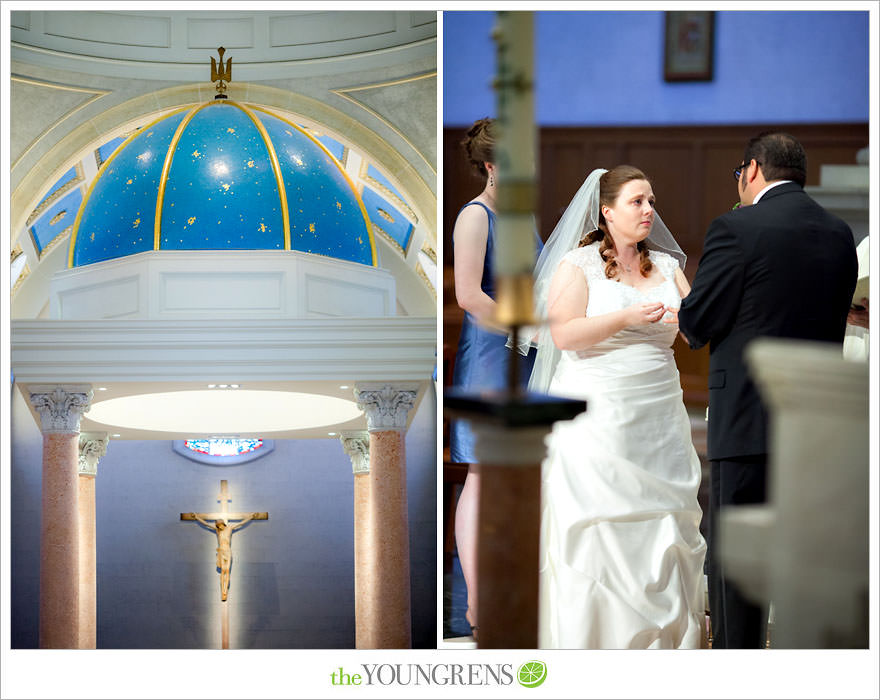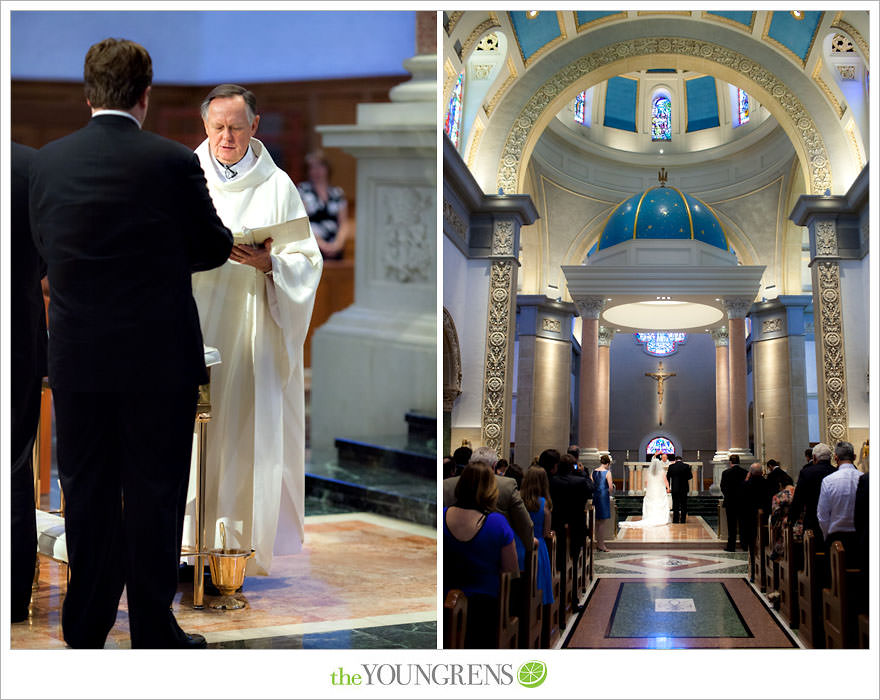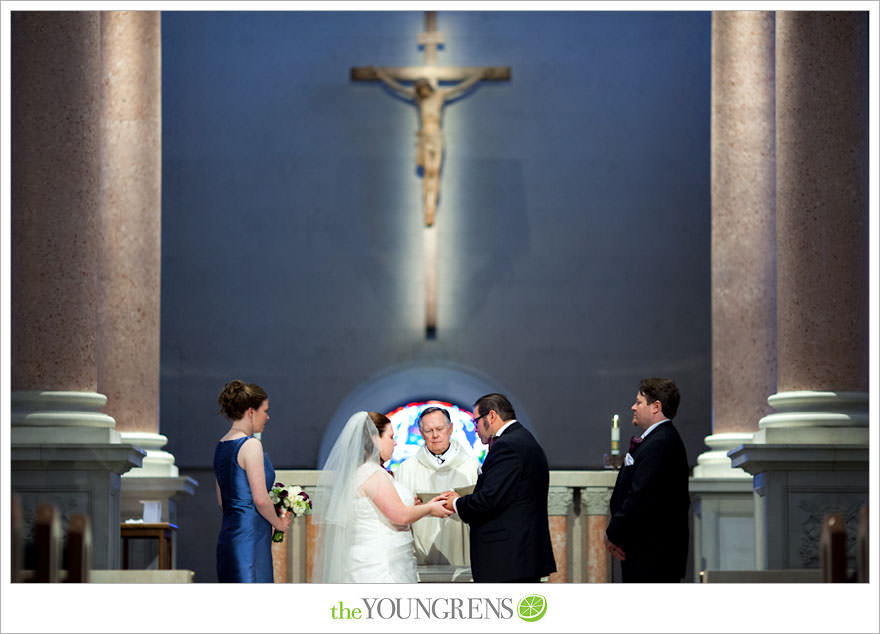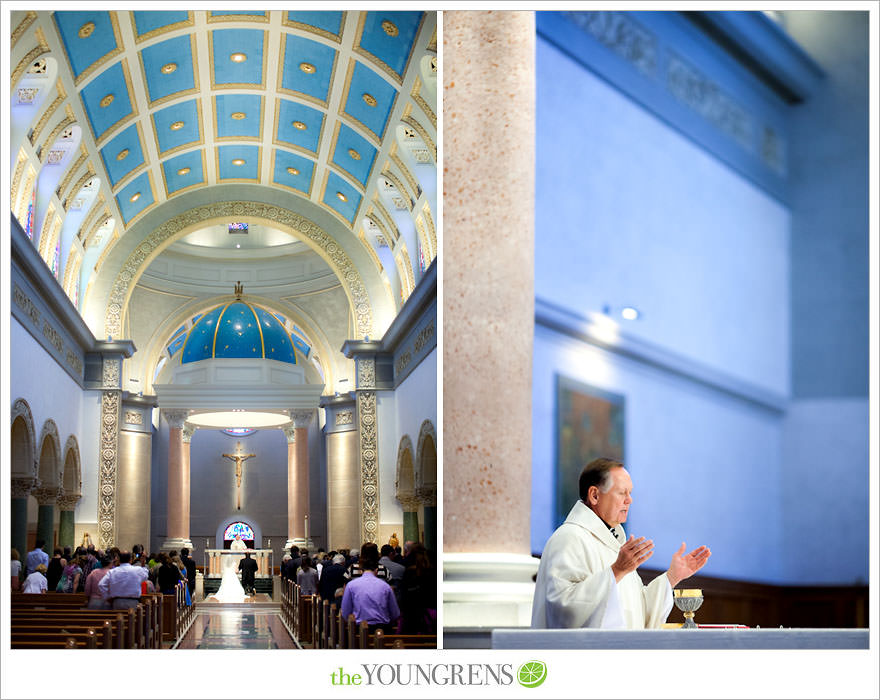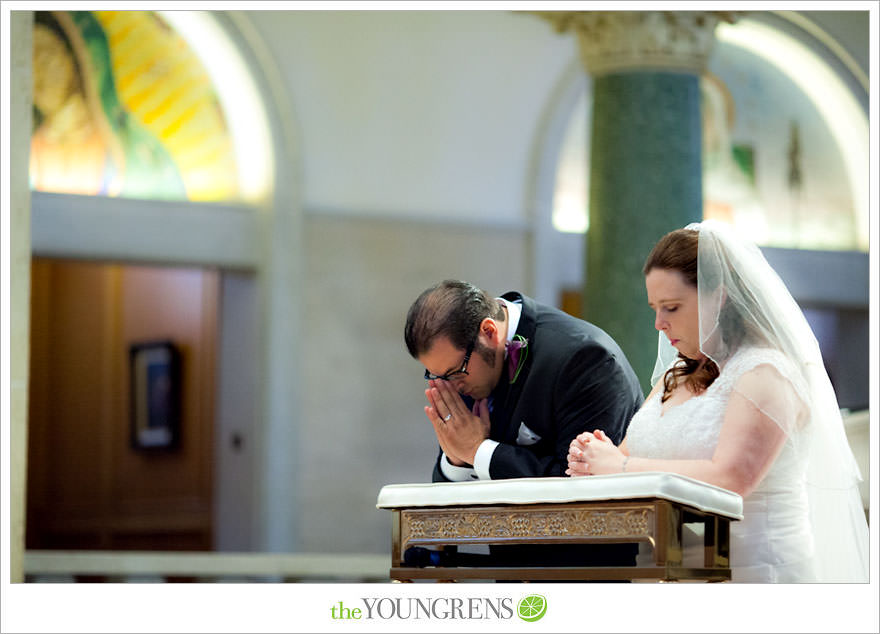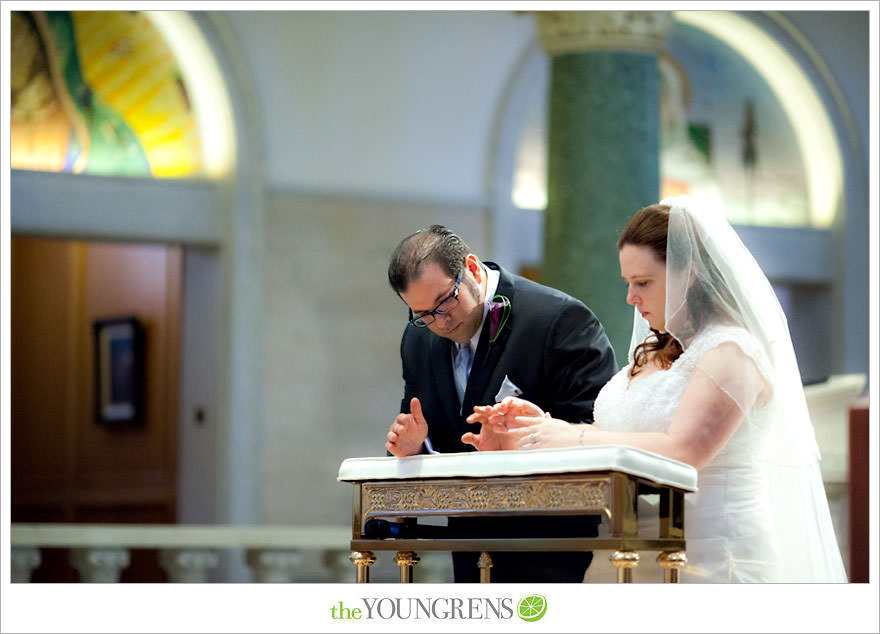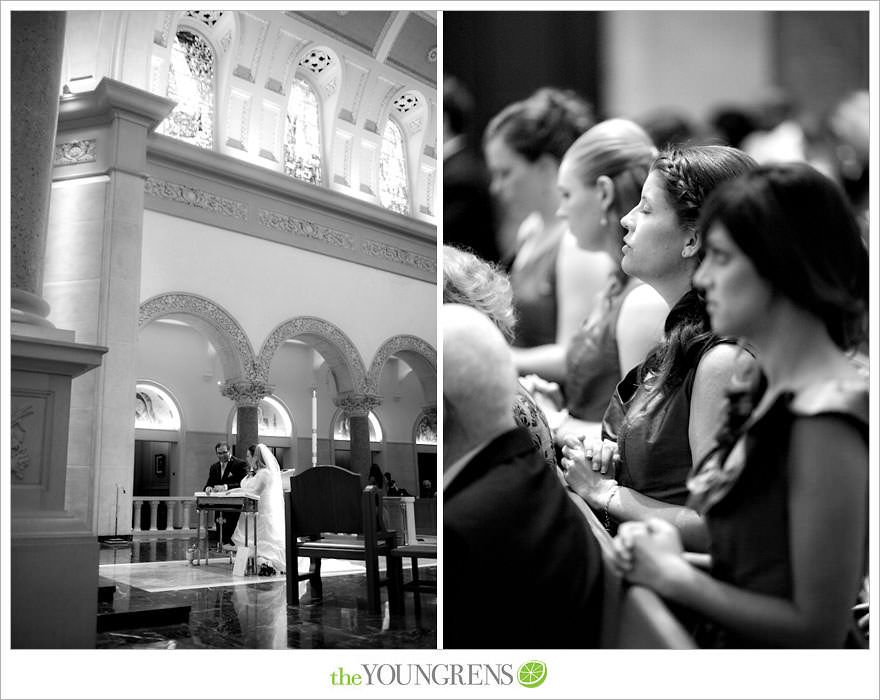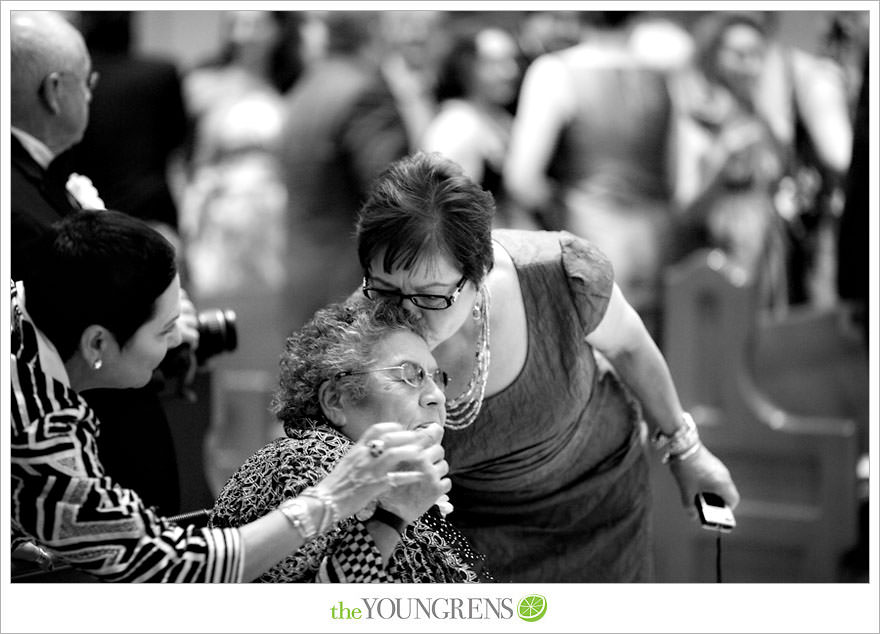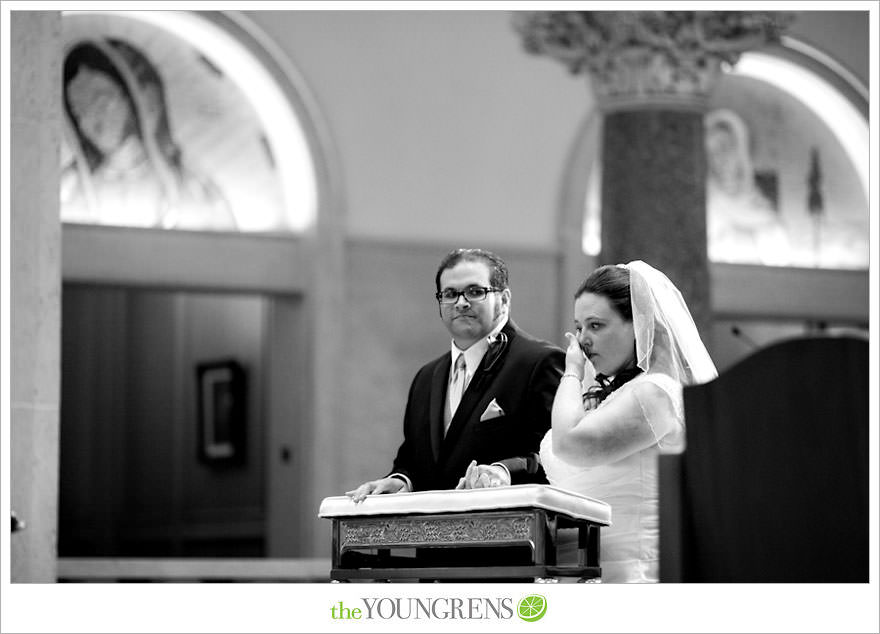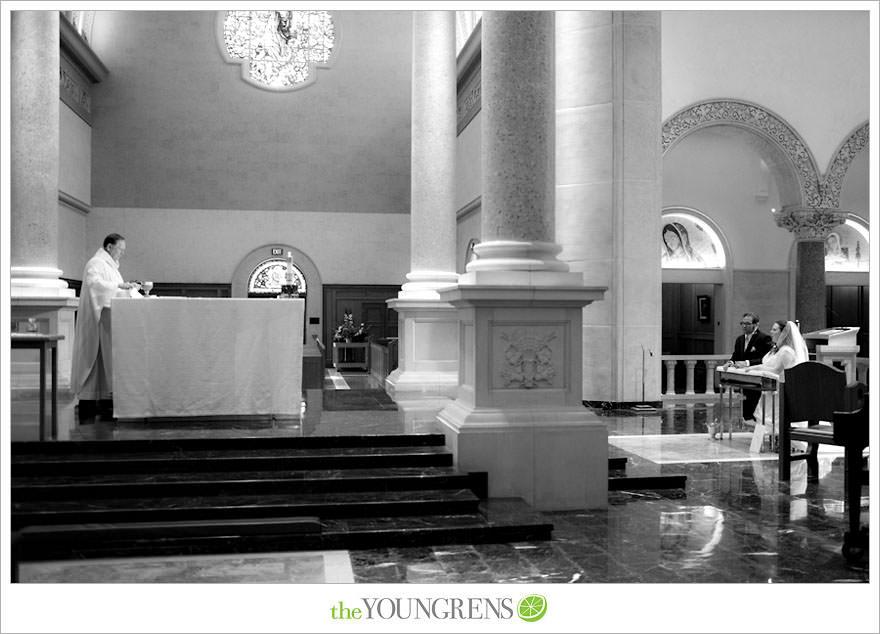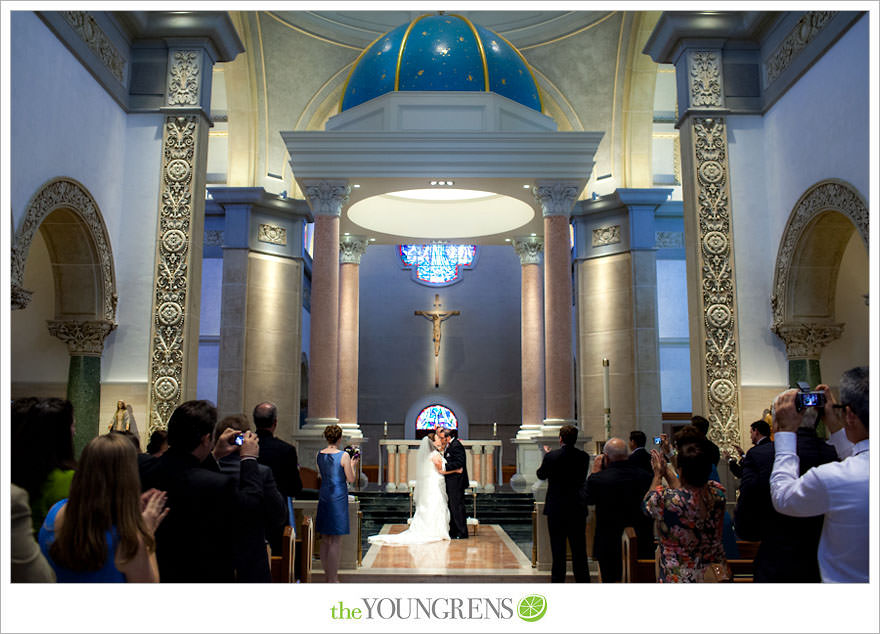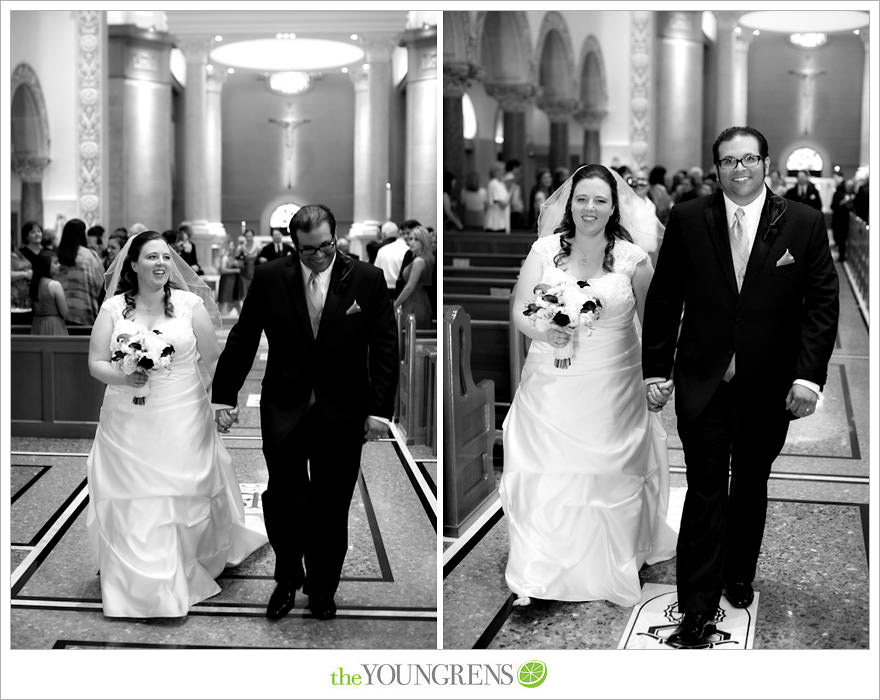 Married!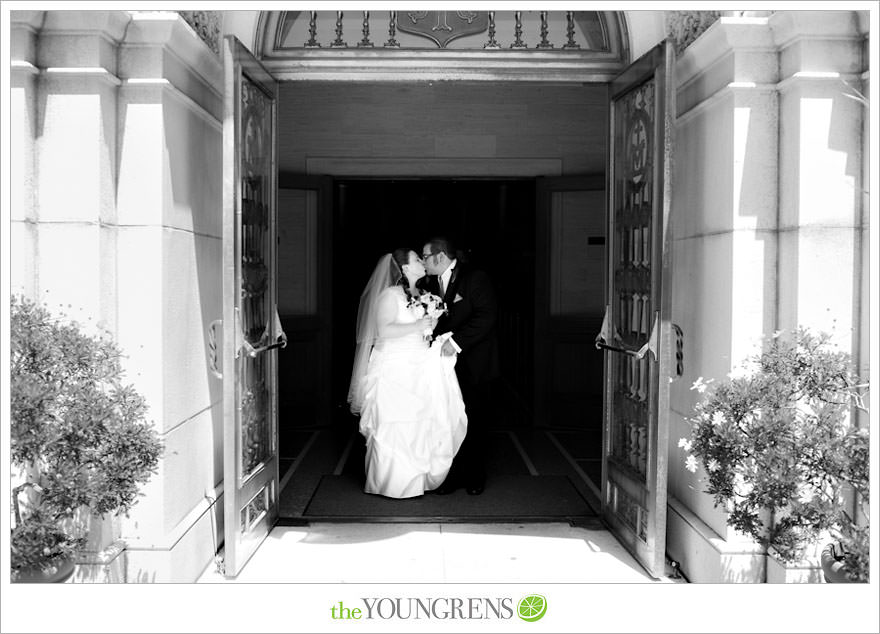 What amazing people huh? Tomorrow we'll be posting the rest of Michael and Jennifer's wedding at the Immaculata, along with the reception at the Sheraton Harbor Island. See you then!
Hugs,
Erin
---
Wedding Photography : The Youngrens | Ceremony Location : The Church of the Immaculata | Reception Location : Sheraton Harbor Island | Floral Design : Whimsey Florals | Cake : Flour Power | Make-Up : Mish Mucho | Hair : Mish Mucho | DJ : DJ Mark James. Magical Moments | Officient : MSGR Dan Dillabough
---
OUR FAVORITE WEDDINGS
the portfolio
Loving our work? Check out our favorite weddings we've ever photographed
VIEW HERE
OUR MOST HELPFUL WEDDING PLANNING TIPS, STRAIGHT FROM THE EXPERTS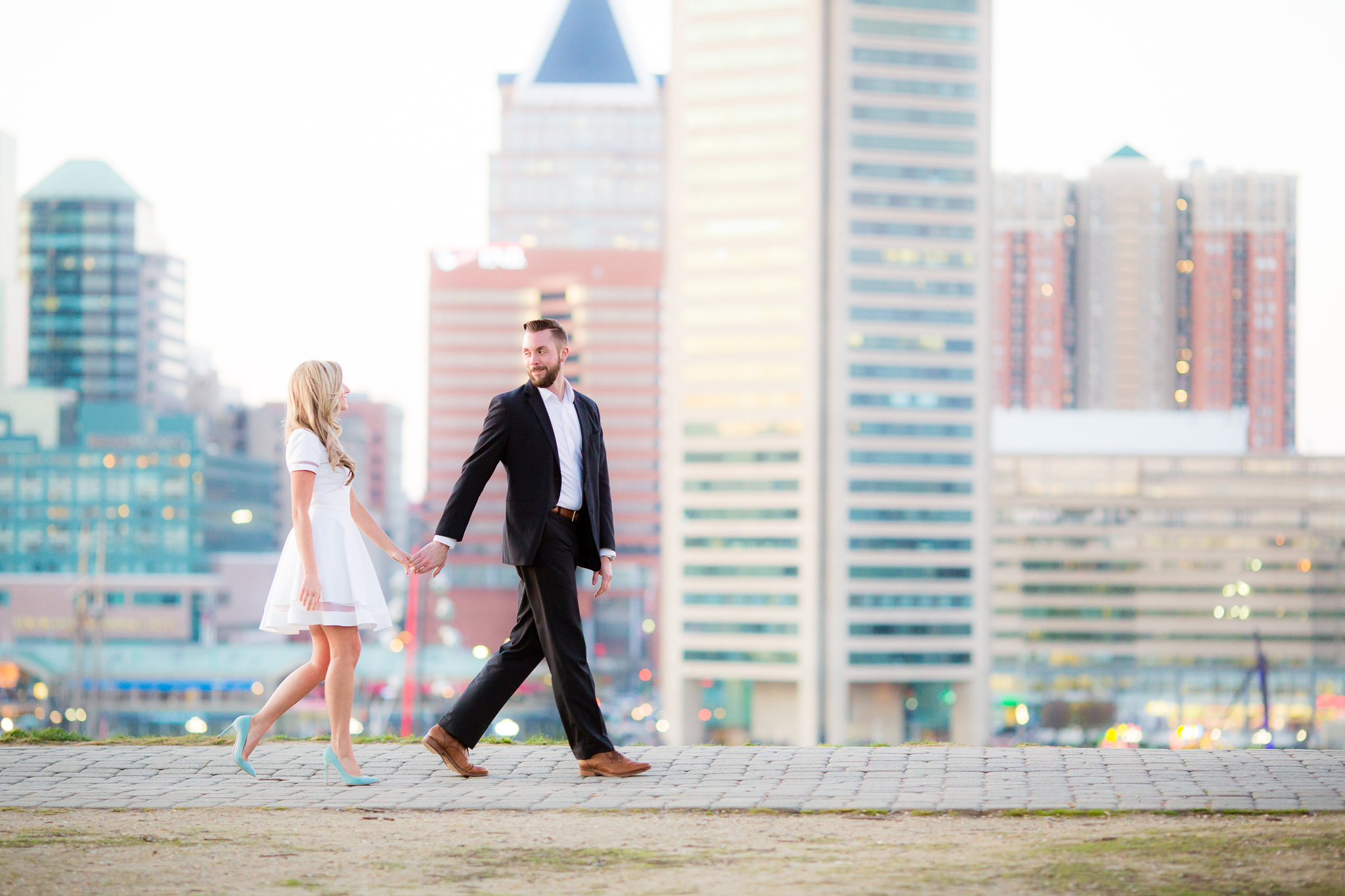 Our Formula for the Perfect Engagement Outfit
Picking the perfect outfit for a photo session can be one of the most difficult experiences BUT it doesn't have to be. I've seen enough outfits that work and don't work that I've cracked the ultimate code for our couples...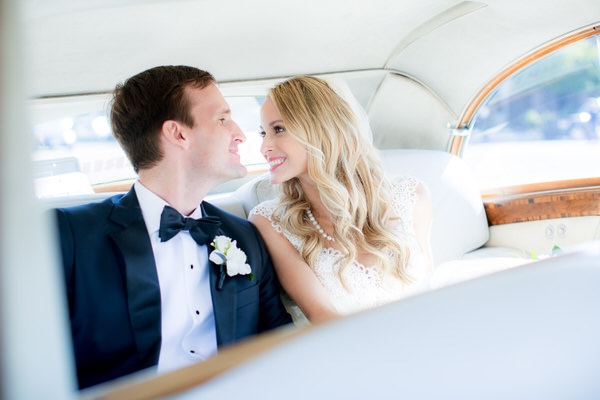 Our Stress-Free Wedding Day Timeline
There's nothing better than a stress-free wedding day when everything runs smoothly, your guests have the time of their lives, and you soak in the day with your sweetie. Though it sounds too good to be true, you can...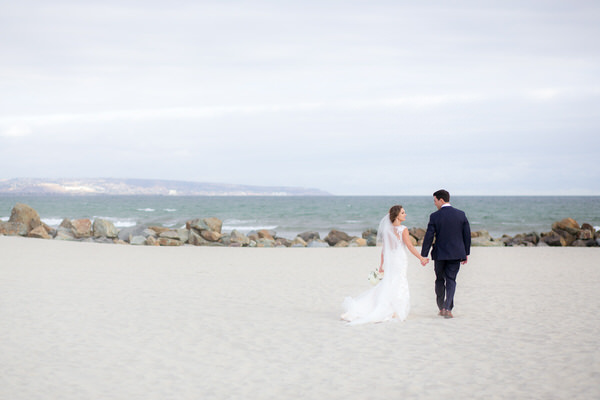 10 Foolproof Tips to Get Gorgeous Wedding Photos
It's the #1 question brides ask: What can I do to get the most amazing photos on my wedding day?
Having been through the in's and out's of countless weddings, I have loads of tips to share, so let's...
We're Jeff and Erin Youngren, a hubby and wifey team that photographs amazing couples and their incredible weddings. Hopeless romantics, BFF's, and mama + daddy to James, we're obsessed with traveling, podcasts, Oreos (Erin) and whiskey (Jeff).