Couple: James and Danielle
Venue: La Jolla Financial Building, La Jolla Cove
Wedding Date: March 28, 2009
Coordinator: Rae Peterson, About the Bride Weddings
Florist: Sweet Pea Flower Company
DJ: Gary, Sounds Perfect Entertainment
James and Danielle built one of the most creative wedding venues we've ever seen. Yep, they built it. From scratch. Danielle had always dreamed of a one-of-a-kind wedding, so she found a completely empty balcony at the La Jolla Financial Building overlooking the gorgeous La Jolla Cove and transformed it into an adorable space with tons of cute details and personality for their La Jolla wedding at sunset. They had specialty cocktails served in mason jars, named the tables after their favorite action movies and chick flicks, and adorned the place with feminine pinks and greens to create a soft and lovely space for their guests. When the sun went down, the place lit up into an all-out party that went well into the night!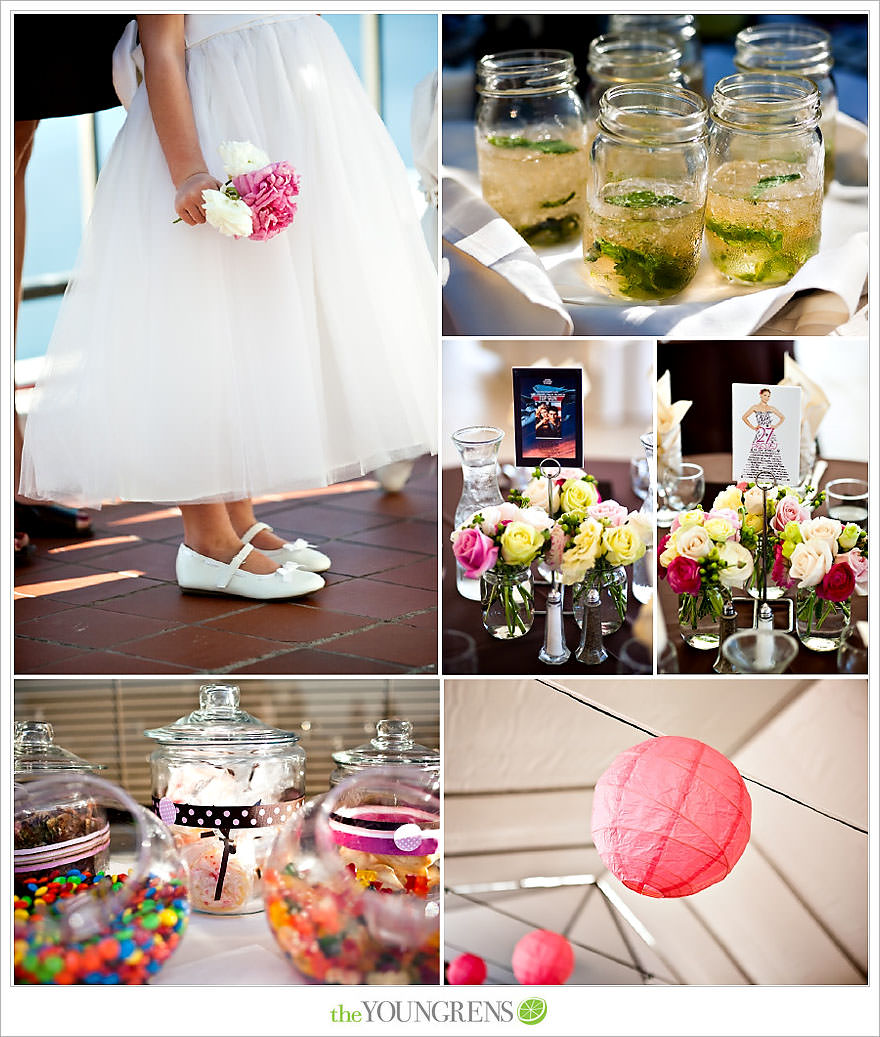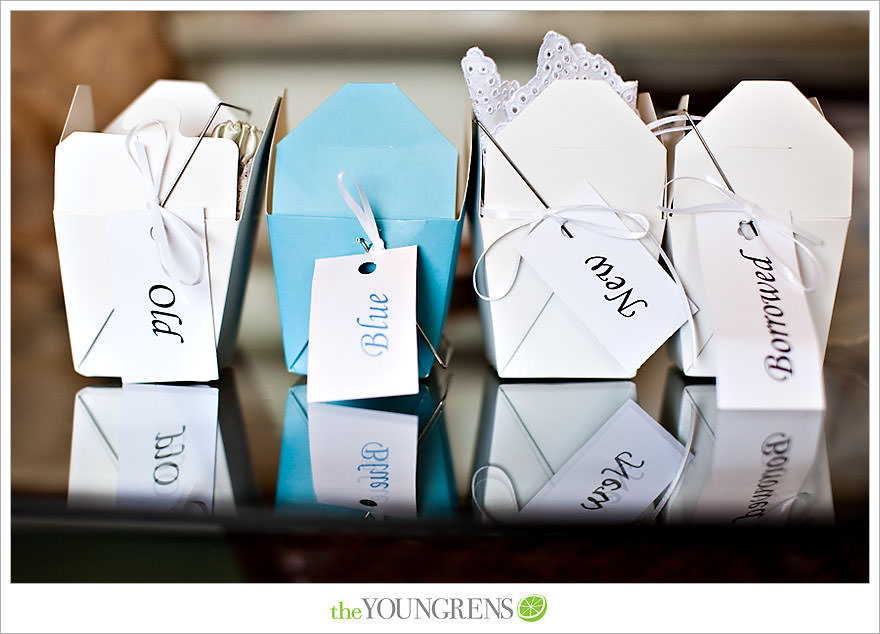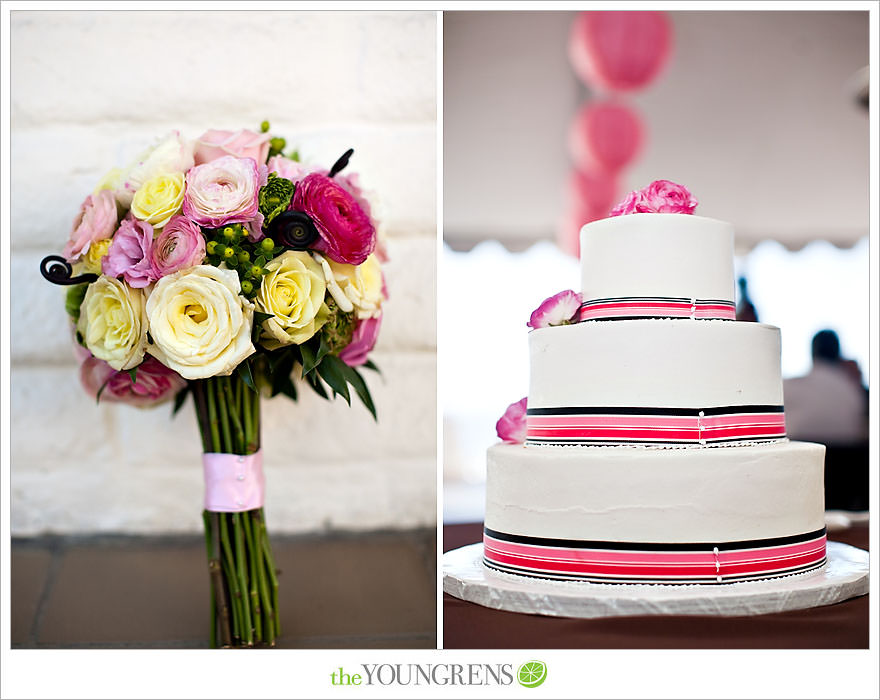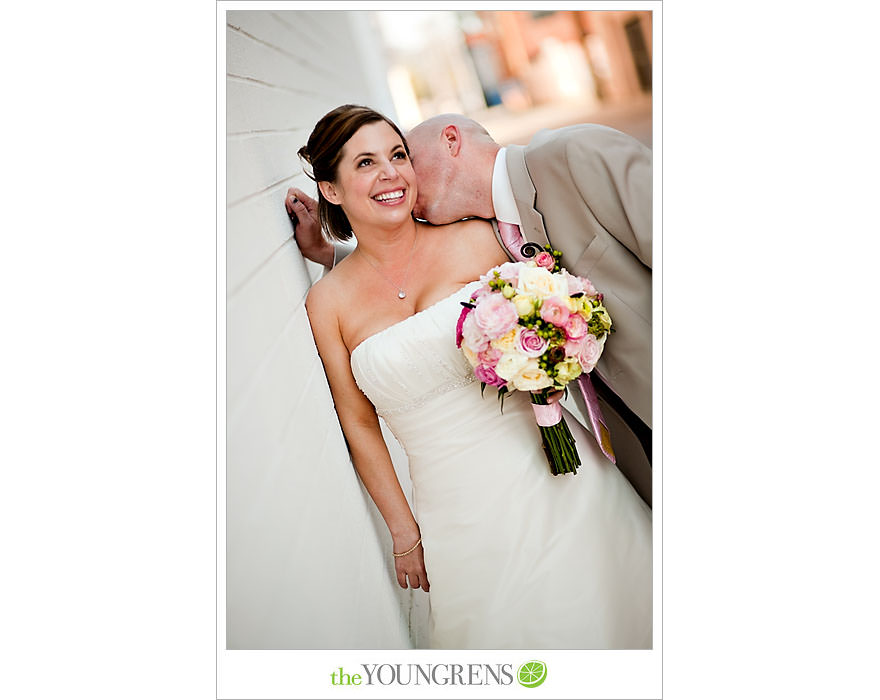 The food was served fresh, hot, and made to order right off the grill. Guests loved it!
James and Danielle wanted to have a gorgeous sunset for their wedding, and there is no place in San Diego with more beautiful sunsets that La Jolla.