It's the story of a west coast boy and an east coast girl. He's quiet and thoughtful, she's lively and energetic. He's strong and reserved, she's outgoing and affectionate. He rides bikes, she drives a Jeep Wrangler. He grew up in Southern California, she grew up in the heart of Maine. And together, they're perfect. Because behind his calm smile are eyes that look at Jessica like the whole world comes together in her arms. As if there is nothing more precious than the sound of her infectious laughter and the feel of her delicate hand in his. It's like he could stand and watch her for the rest of his life and never feel anything but joy. And I have a feeling that he will do just that.
Friends and Family: To be notified when the rest of the images are online, please sign the guestbook here.
This was our very first time to the great state of Maine, and to be honest we didn't really know what to expect. We knew that Maine had lobsters and trees and this cute boy and girl name Johnny and Jessica. What we also found was some of the most BEAUTIFUL scenery we've ever seen with the cutest seaside towns, glassy lakes, and docks and canoes – basically an amazing backdrop for the perfect New England wedding!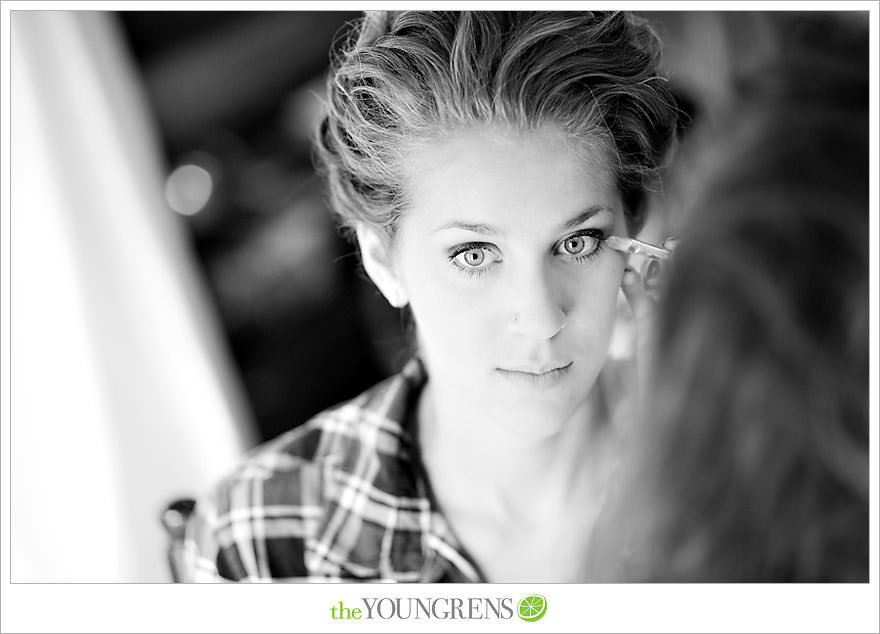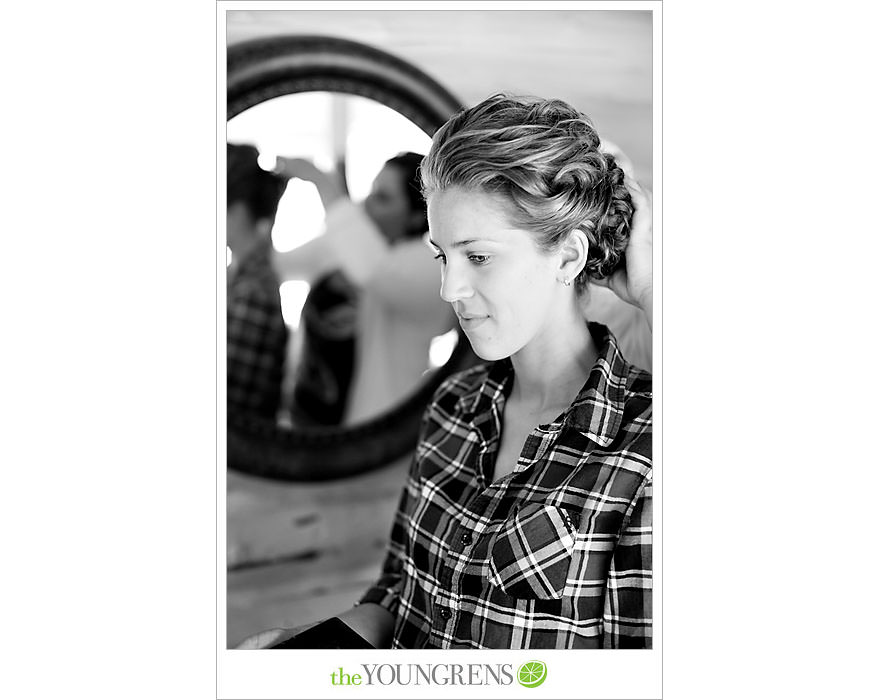 Jessica fell in love with J.Crew's line of wedding and bridesmaid dresses. While all of her bridesmaid dresses are straight from J.Crew, a super talented family member custom designed her dress based off of her favorite J.Crew design!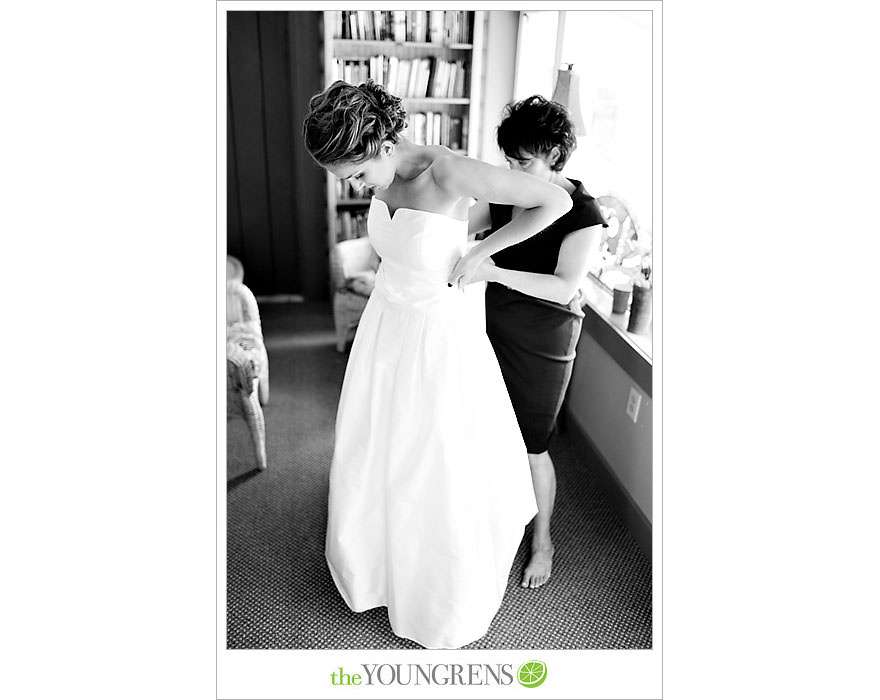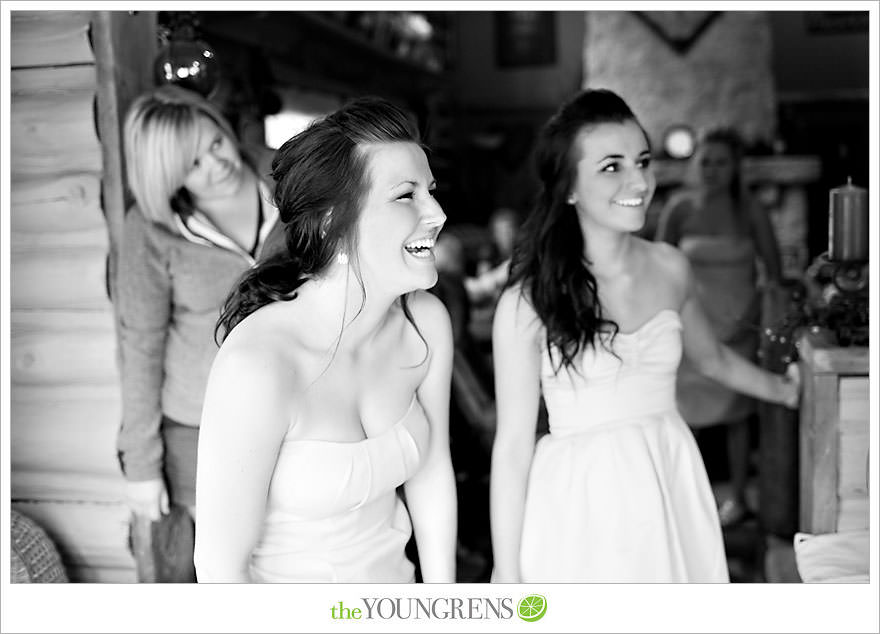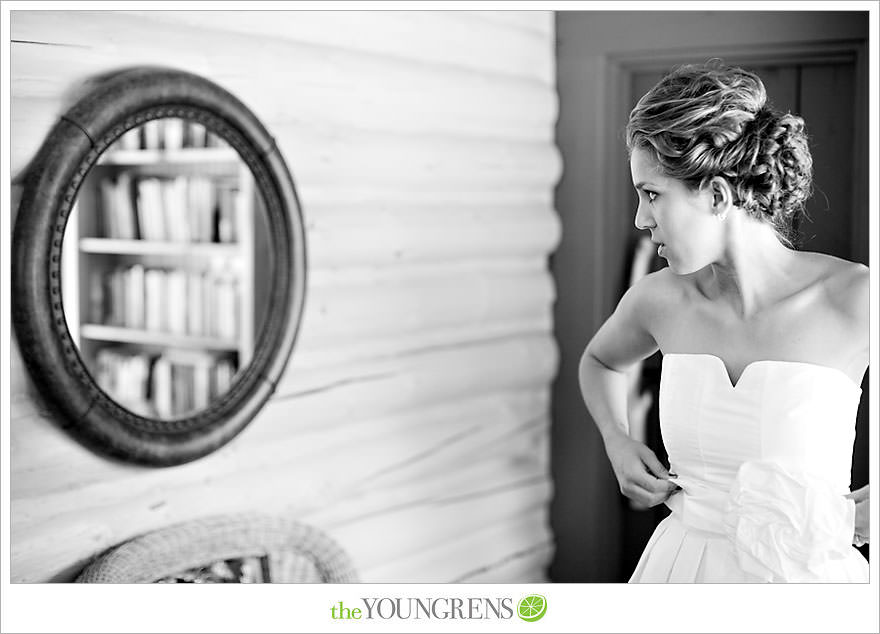 I love seeing the images that Jeff captures with the guys when I'm hanging out with the girls – its always so random and cracks me up! I just love the getting ready process for the groomsmen!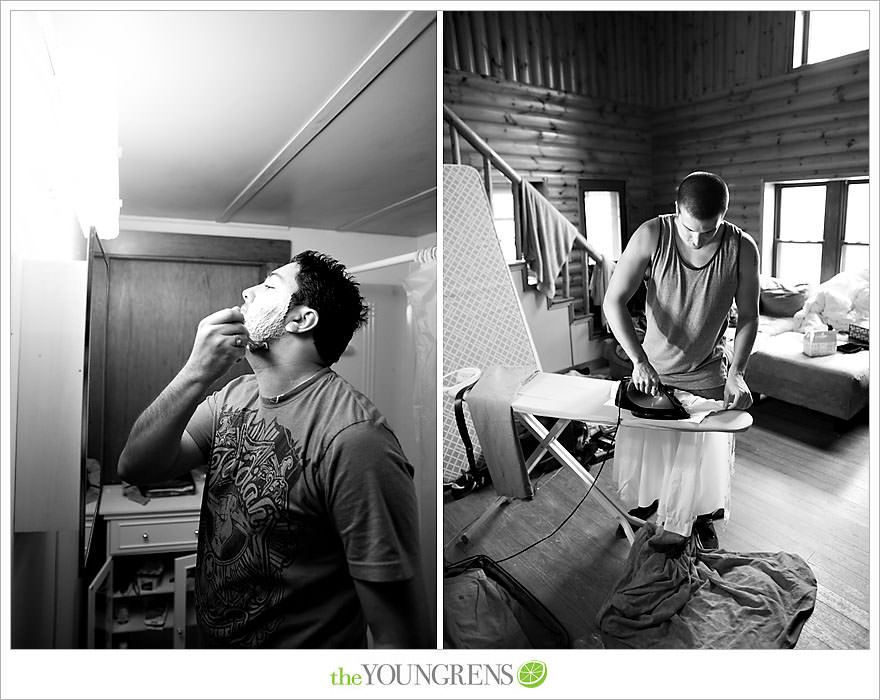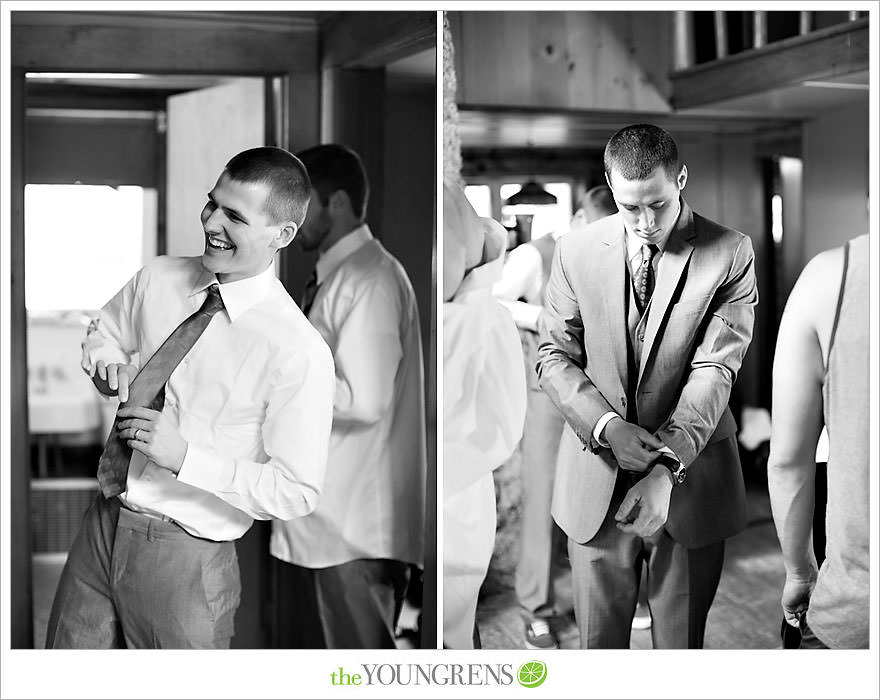 All of the guys wore a different pair of Vans, so Johnny had to test out his new pair.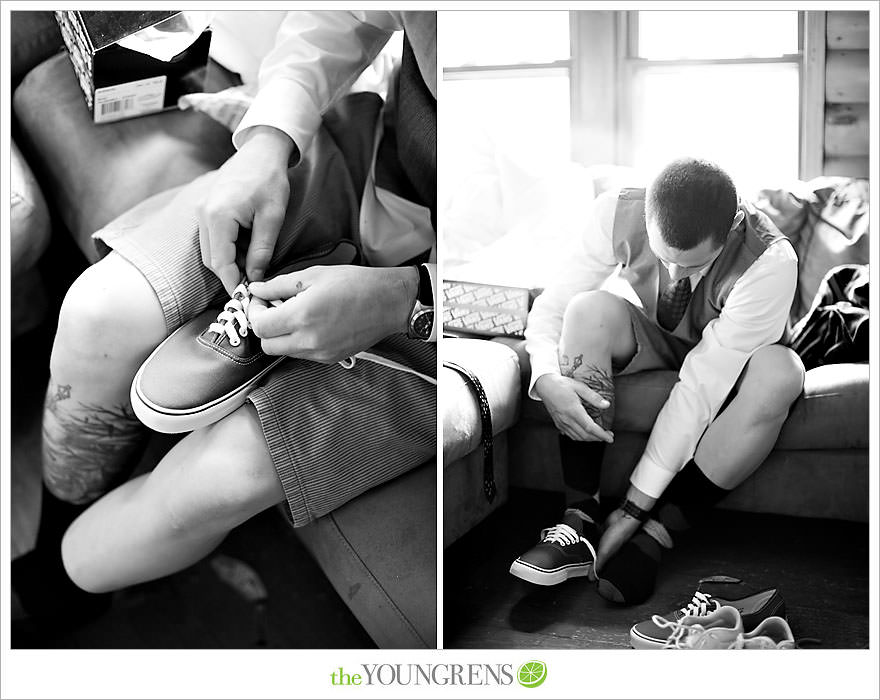 Love these two! What a handsome guy.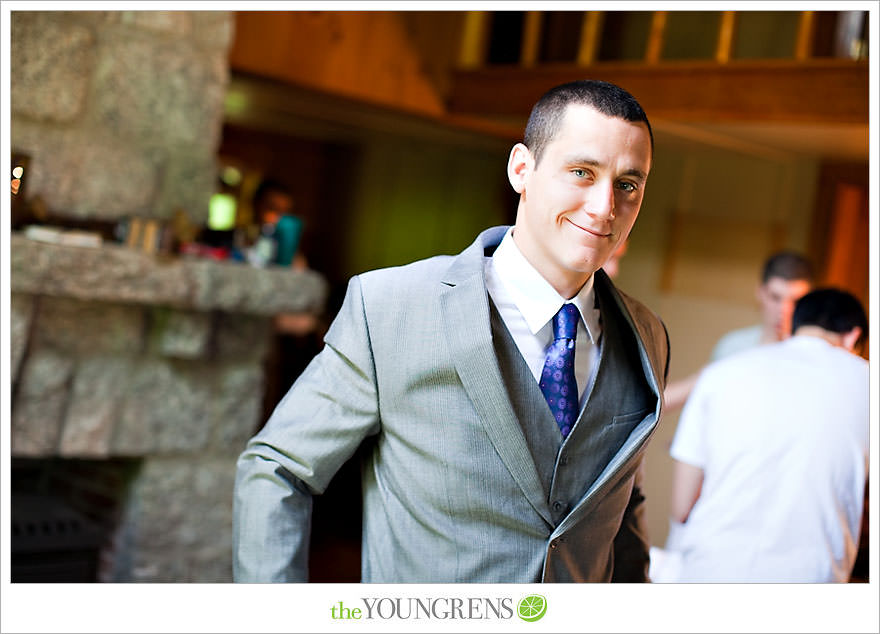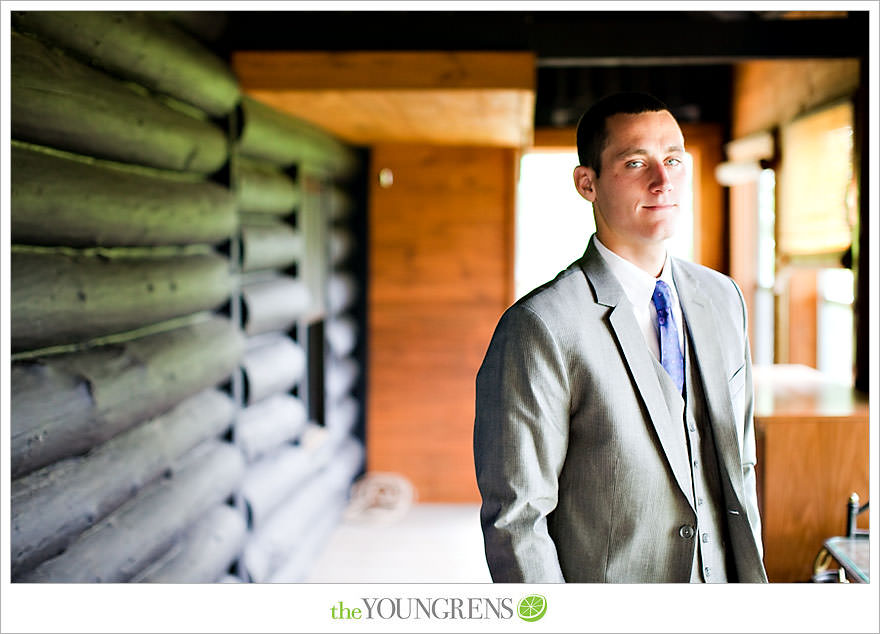 I like to call this image, "The Essentials." The best part is the little bite taken out of the donut in the corner. Who only takes a tiny bite out of donut hole and then puts it back? Ha!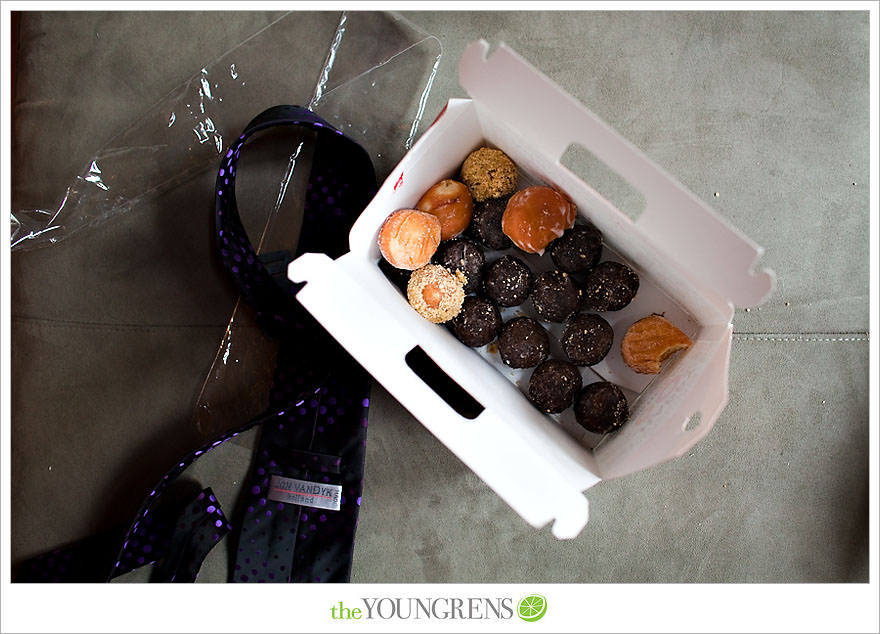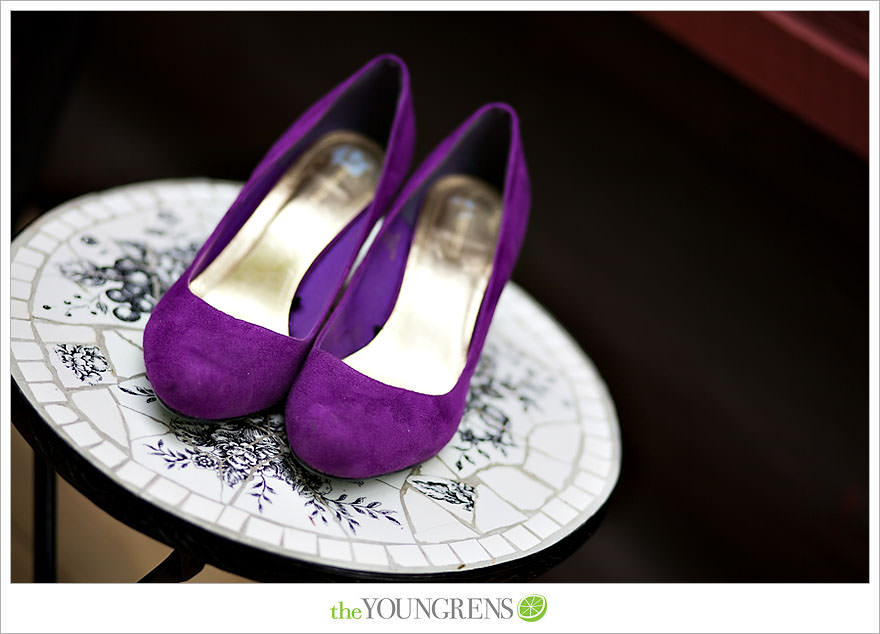 I love the colors Jessica chose for her girls, and she let each girl pick a different design for their J.Crew bridesmaid dresses.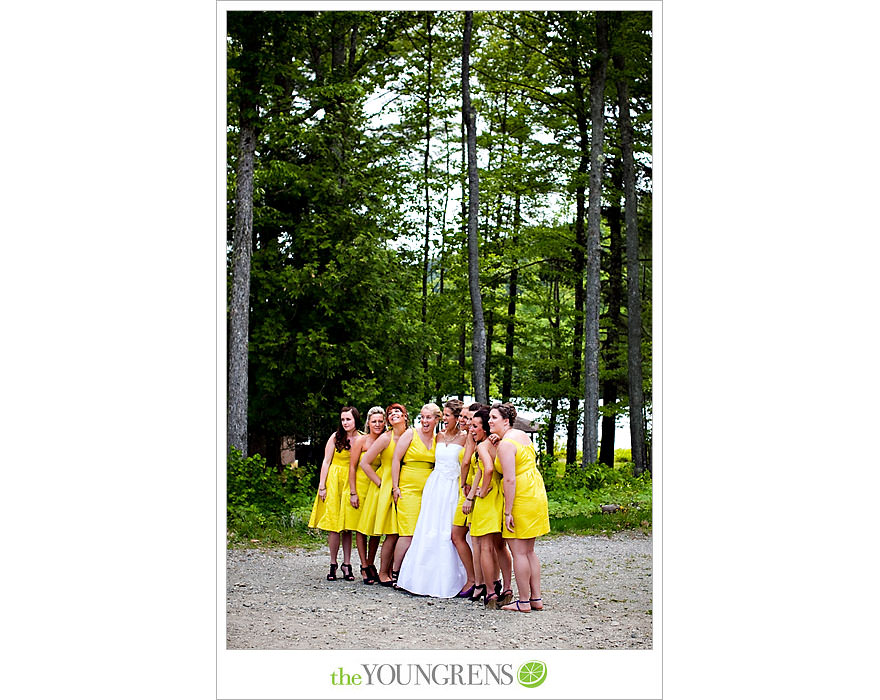 As their bridesmaid gifts, Jessica gave each girl a different pair of purple shoes that matched their personalities. So cute!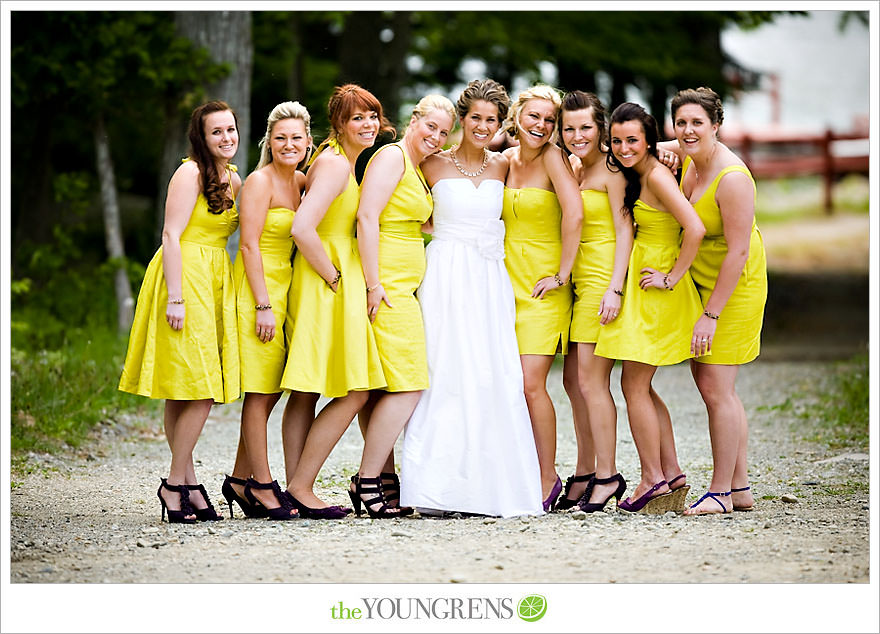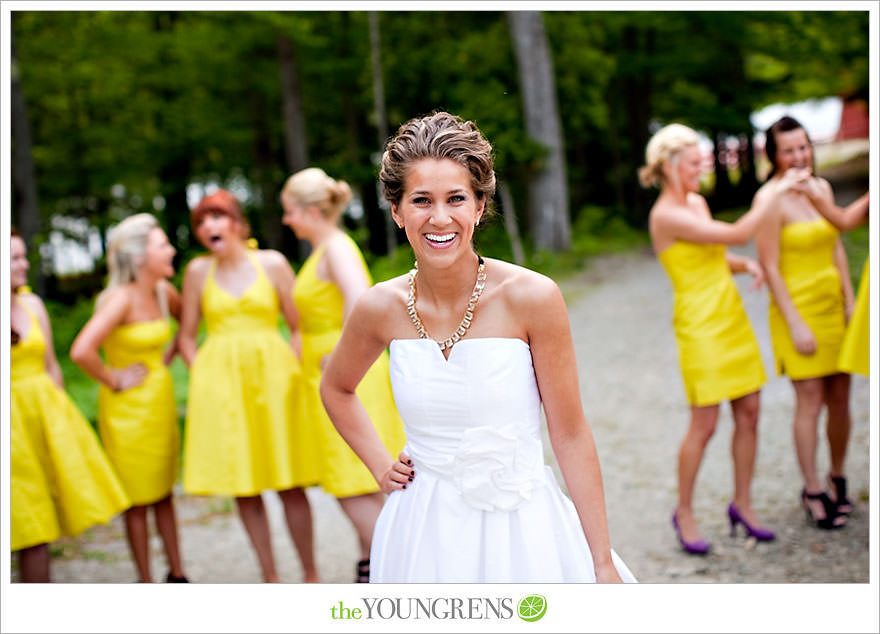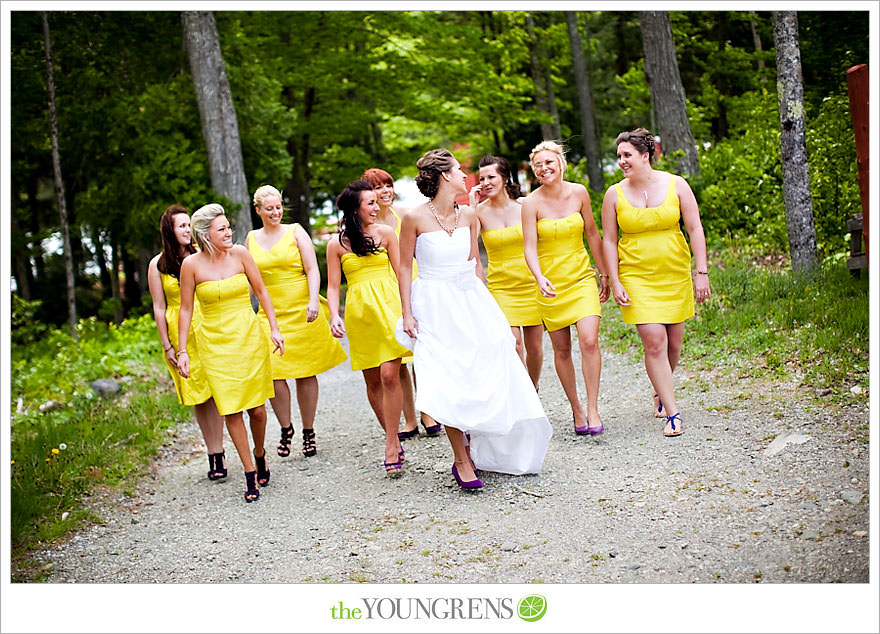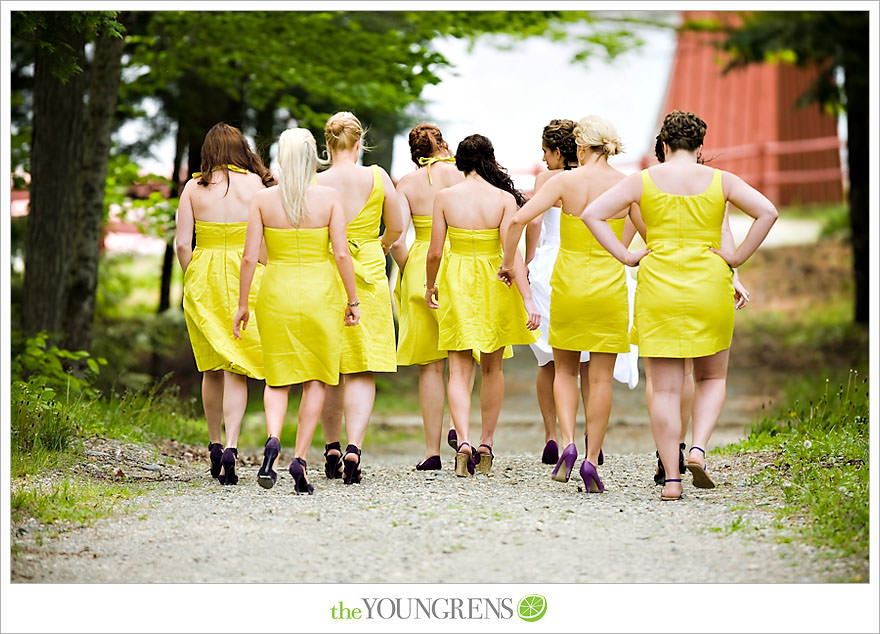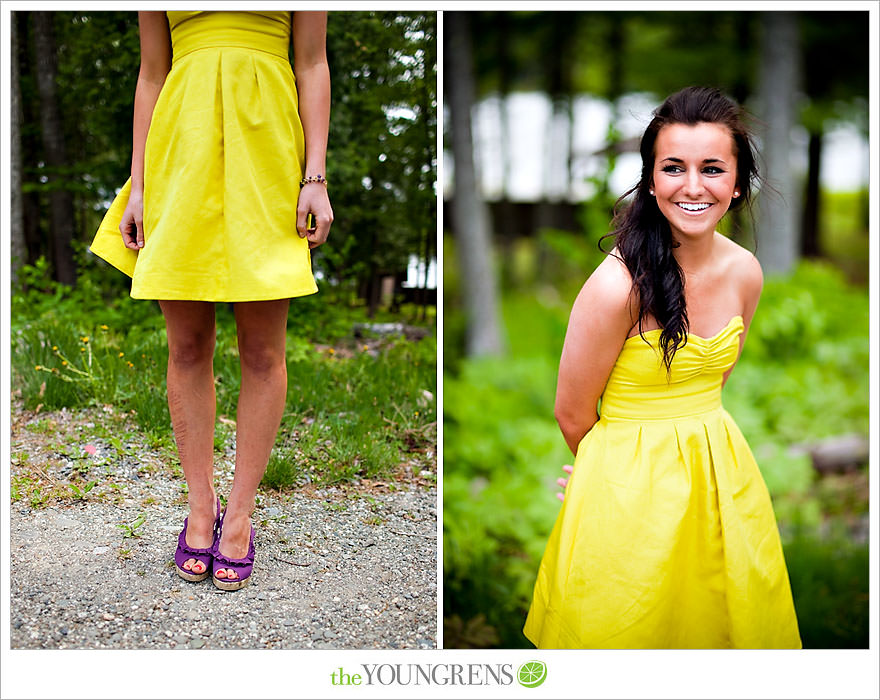 After hanging out with the girls, I asked Jess if she could walk to the end of the pathway and come back towards me. Without hesitation she said "Yup!" and turned around, hiked up her dress and RAN! LOL! I love this girl!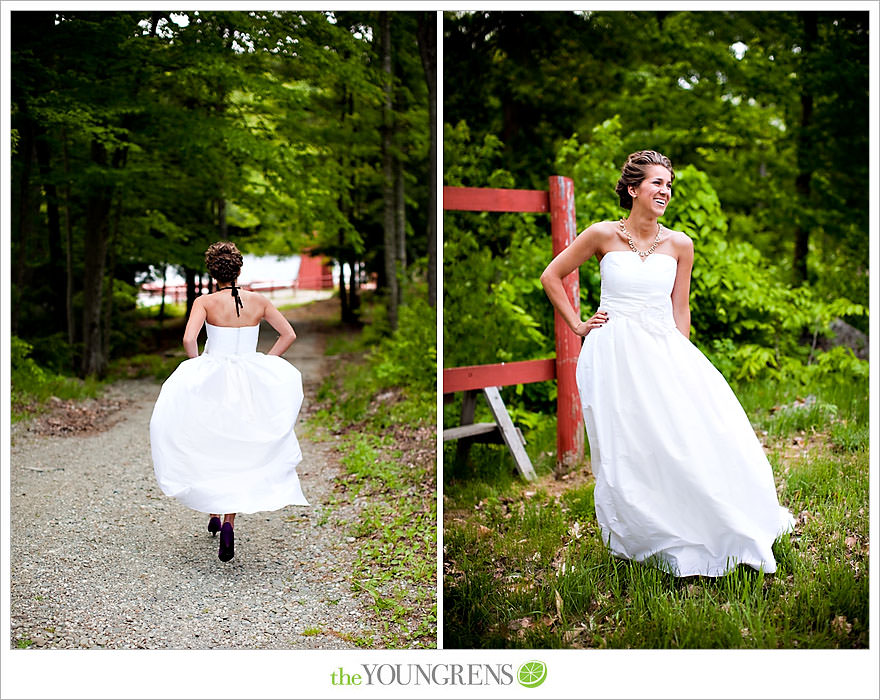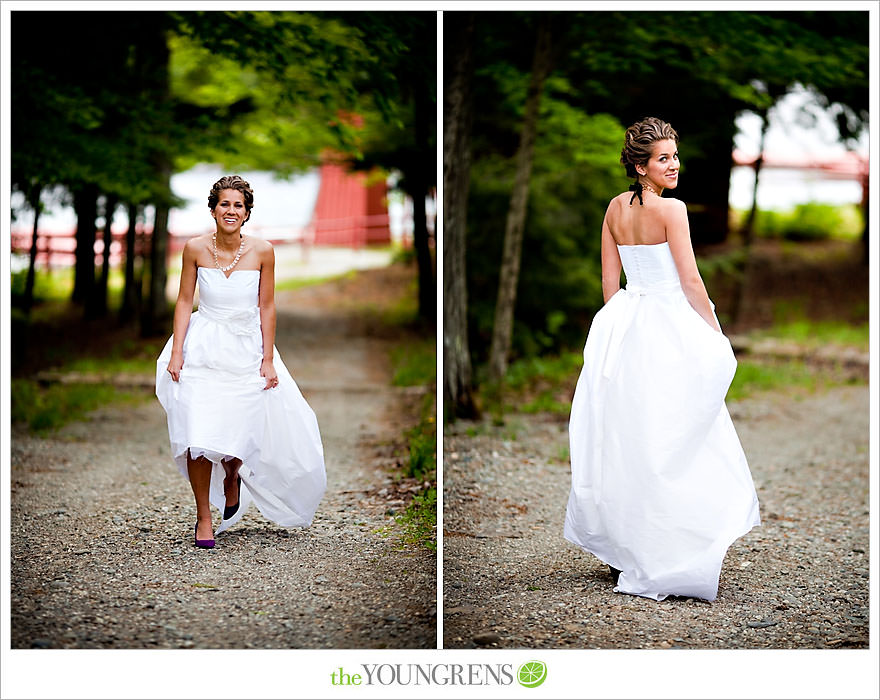 Gorgeous.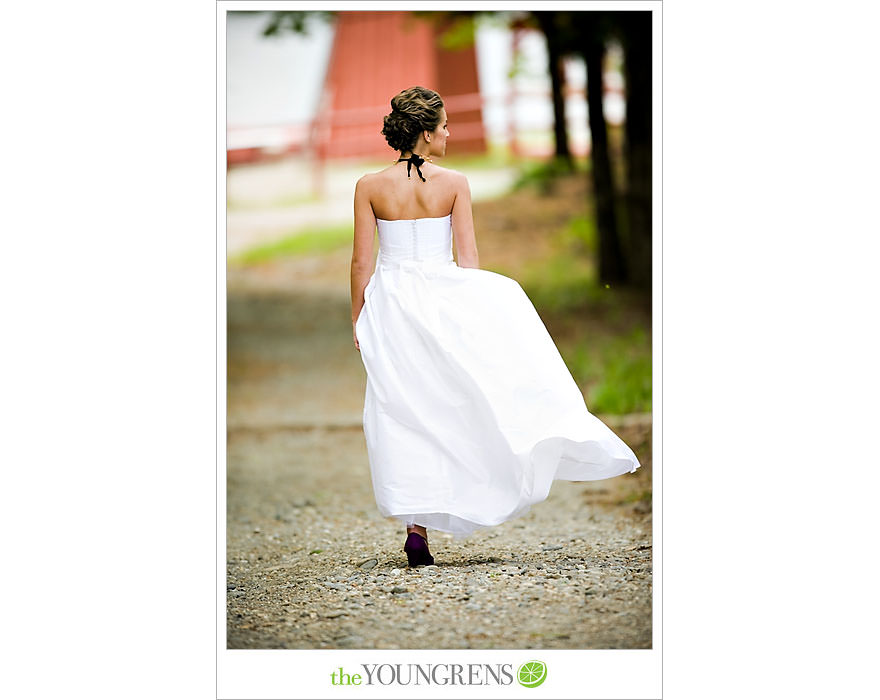 Along with the cutest bridesmaids ever, we had one good-looking group of guys. Instead of tuxes, they bought their suits and ties from Express. I love them!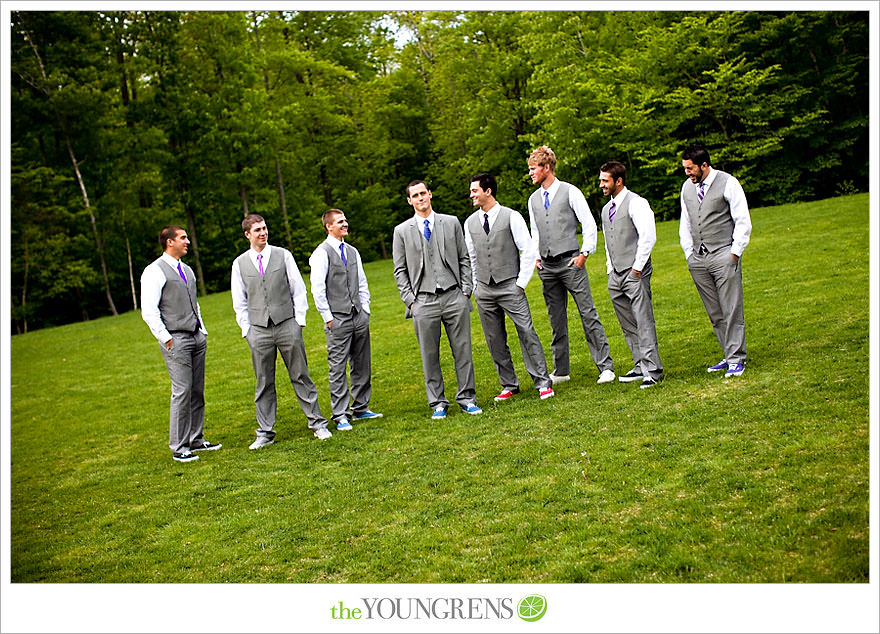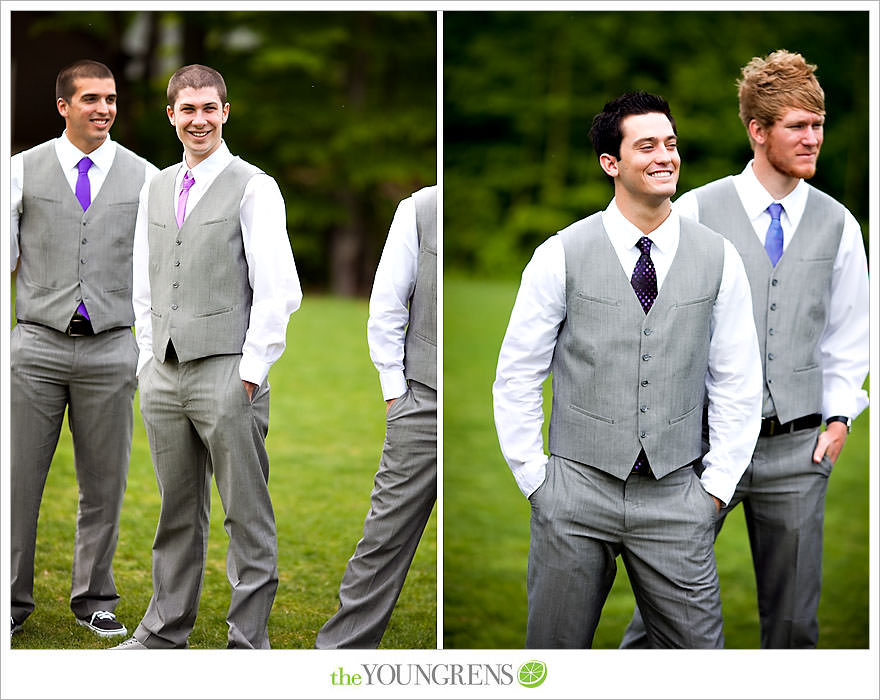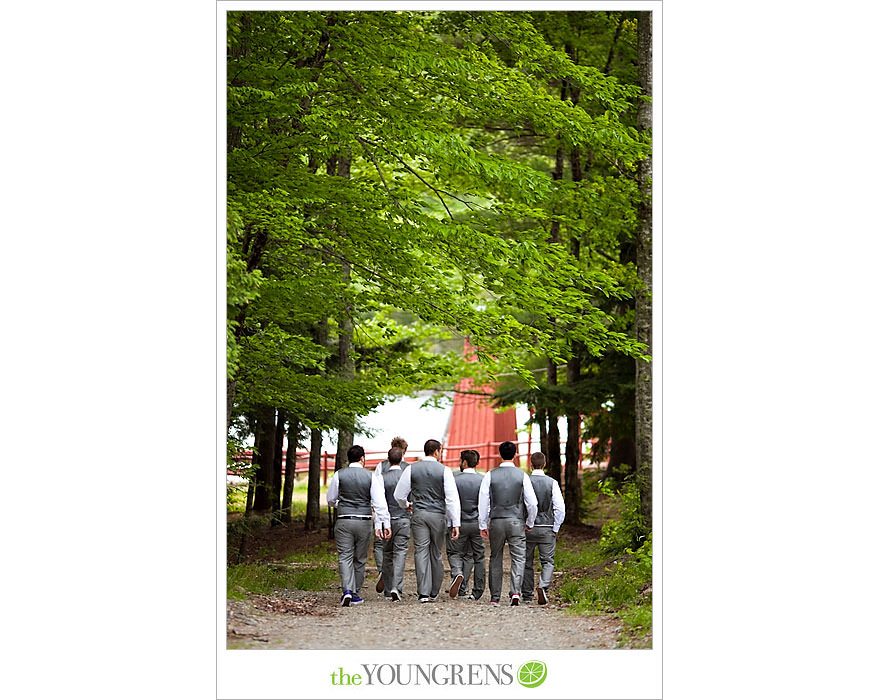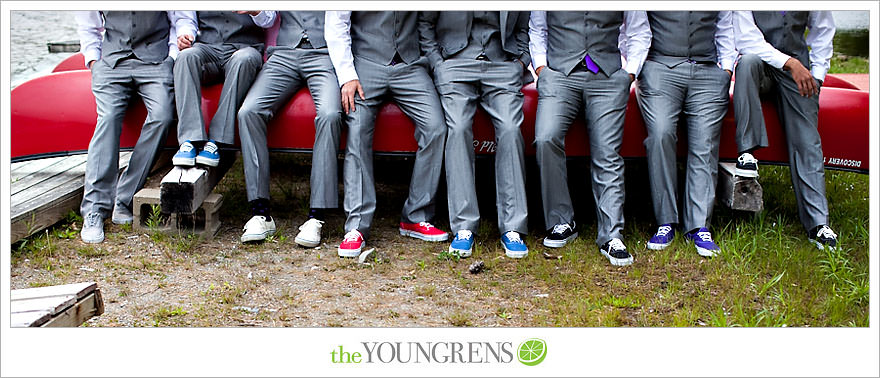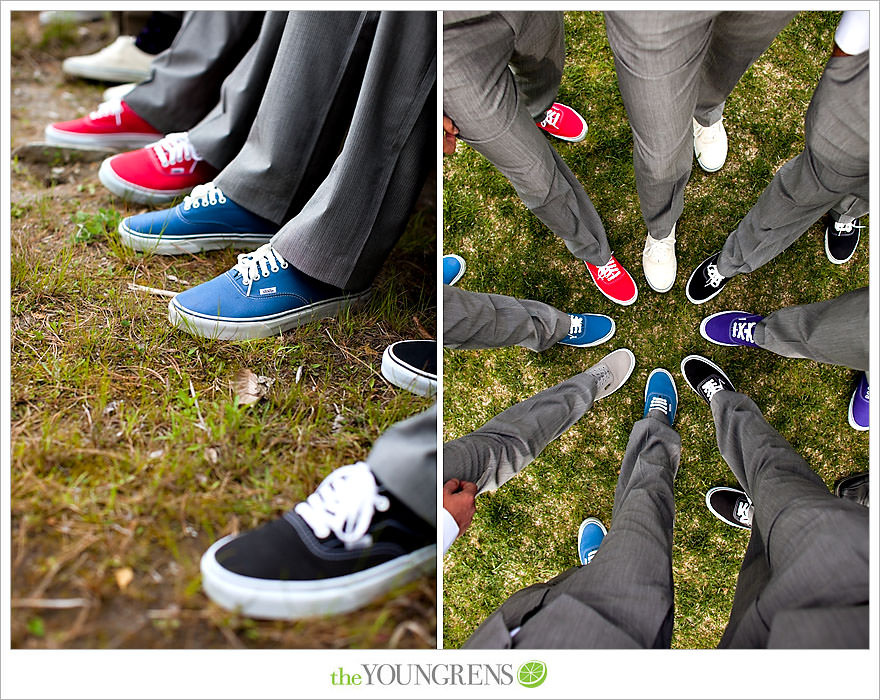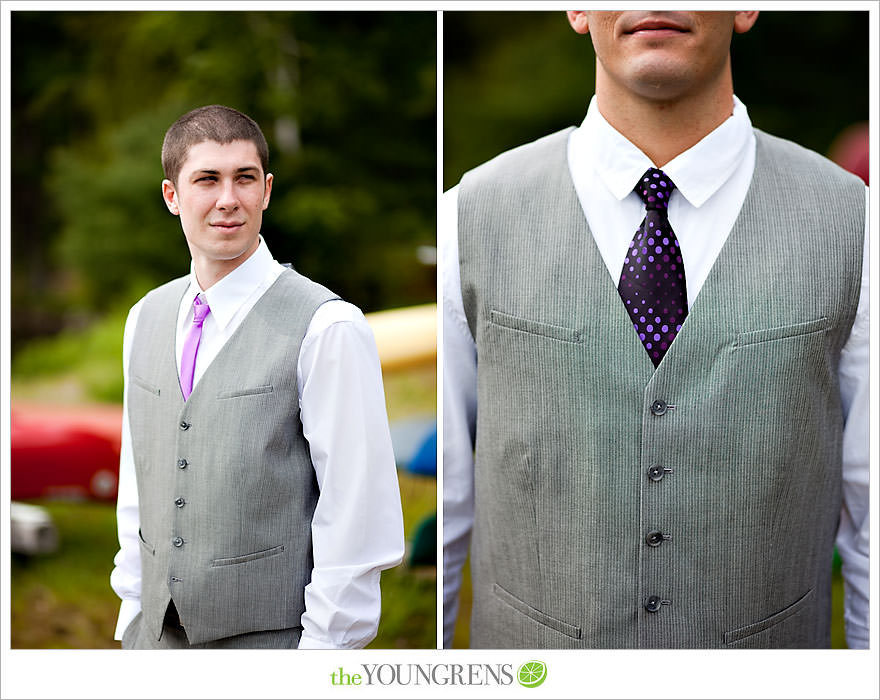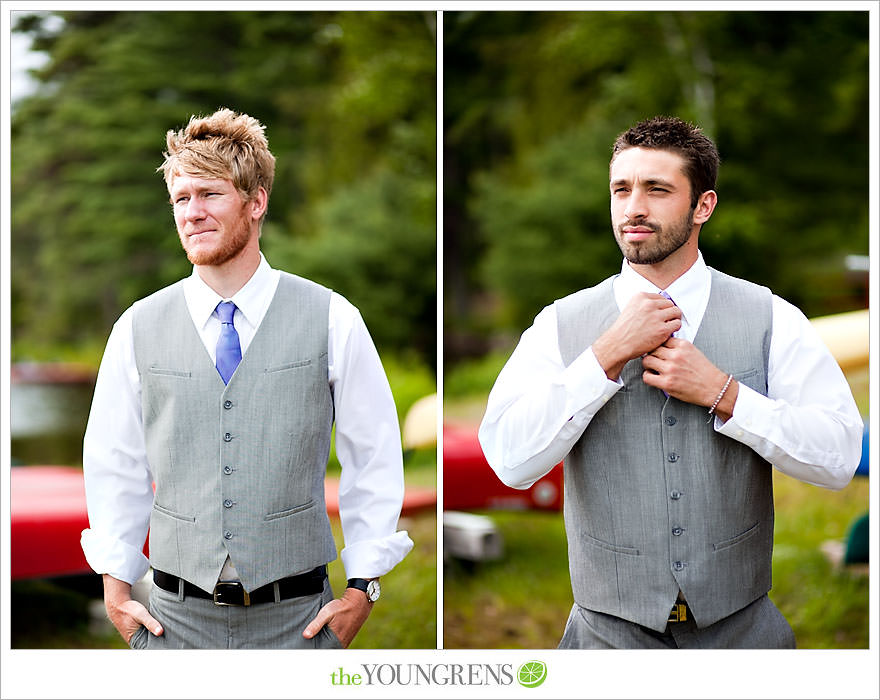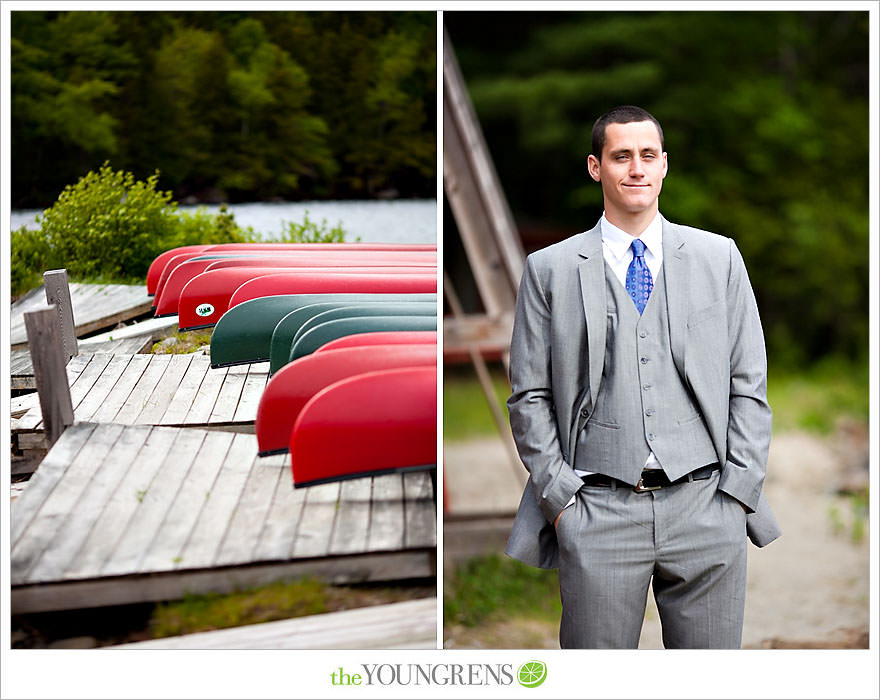 My favorite image of Johnny. This guy is HANDSOME!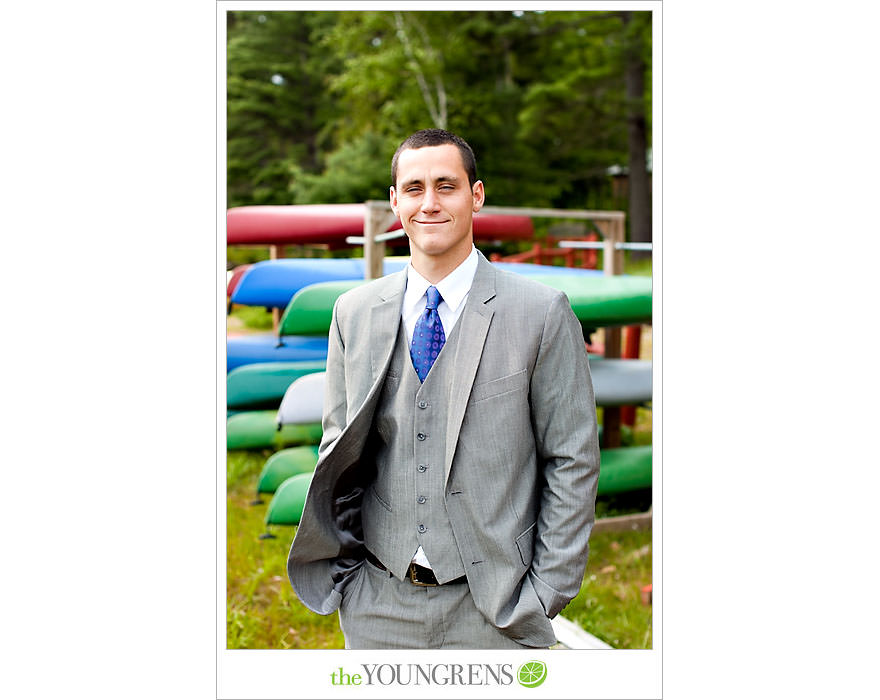 After playing around the lake and canoes (yup, we're in Maine!), we headed to Jessica's home church for the ceremony.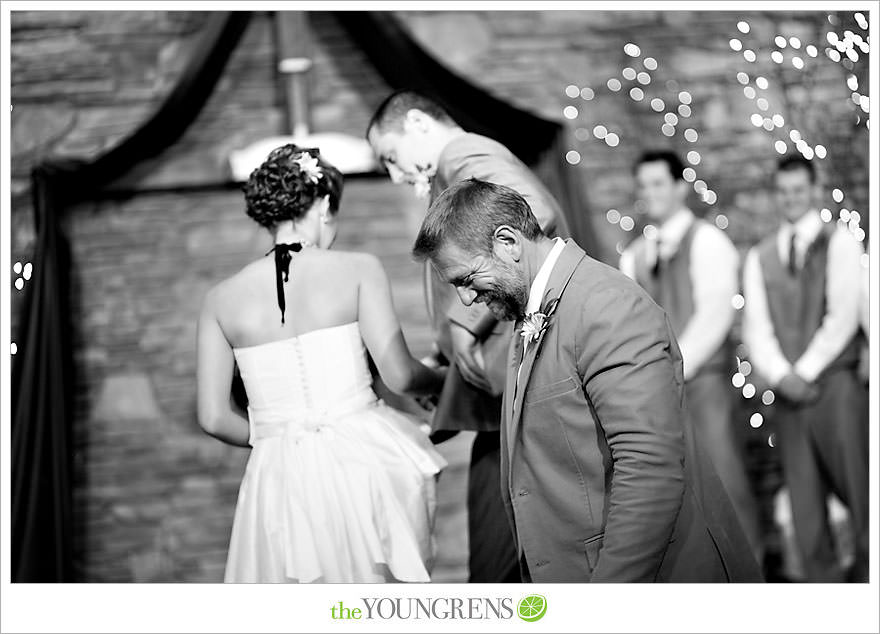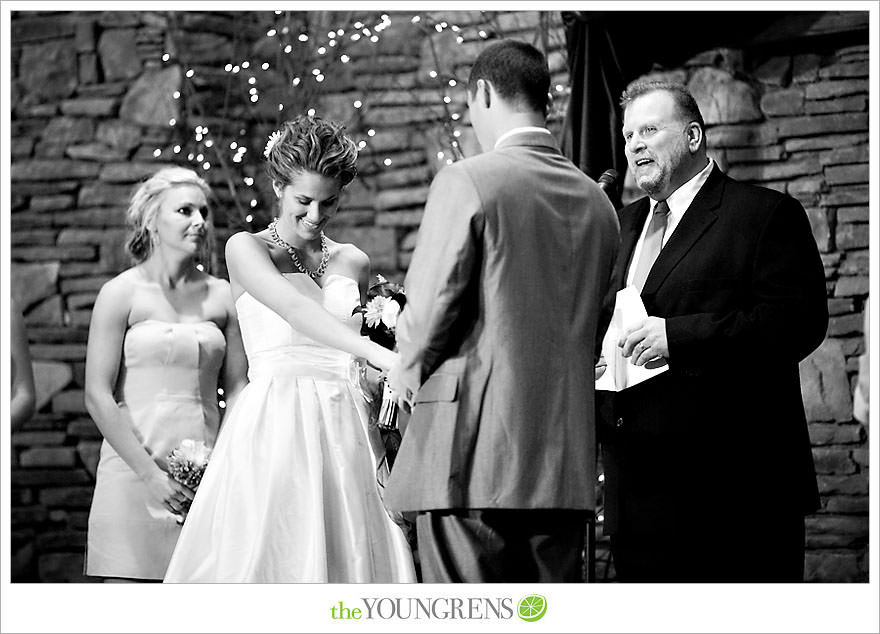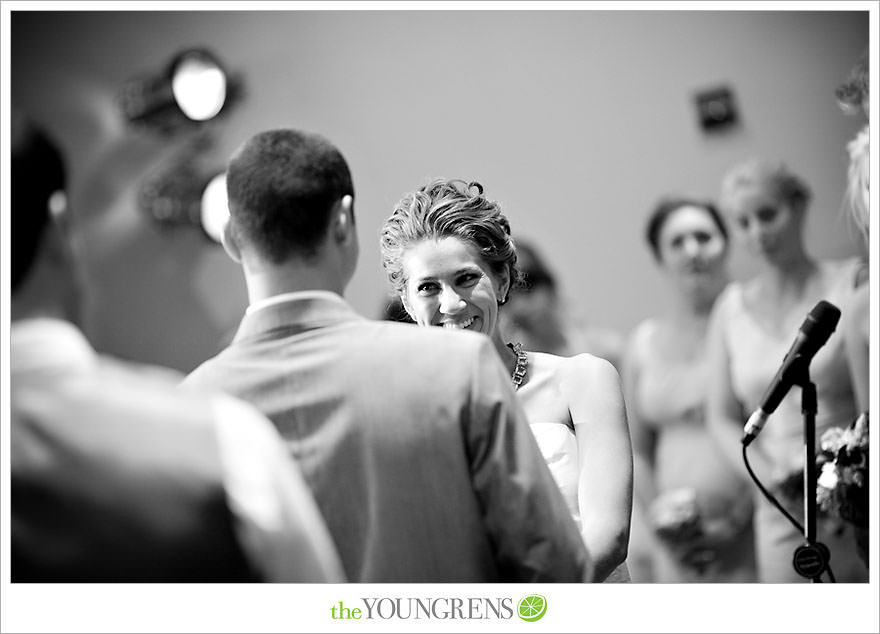 Jessica's dad, Ken, is the pastor of the church, and performed the last part the ceremony. There were a LOT of teary eyes!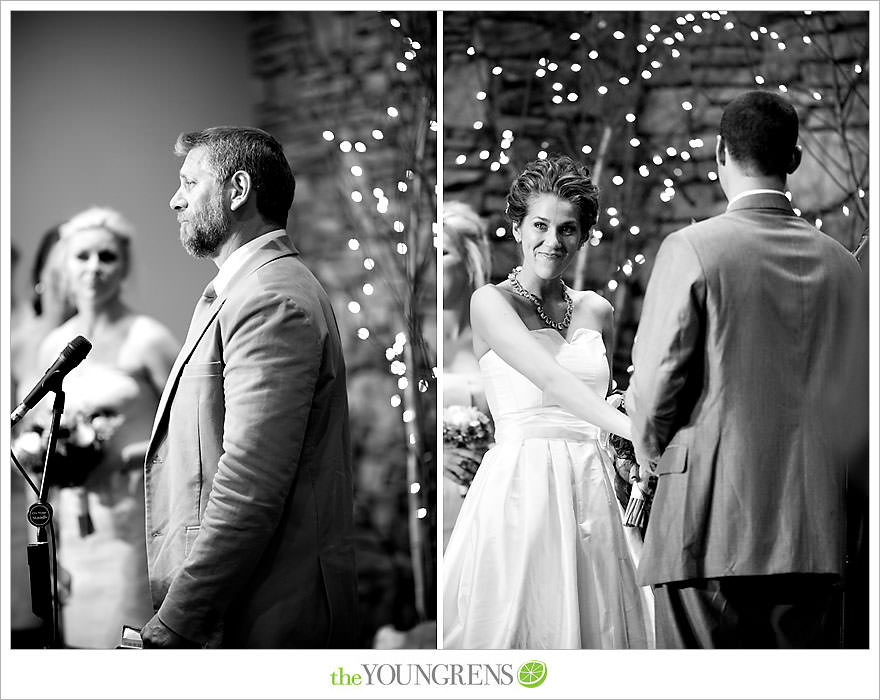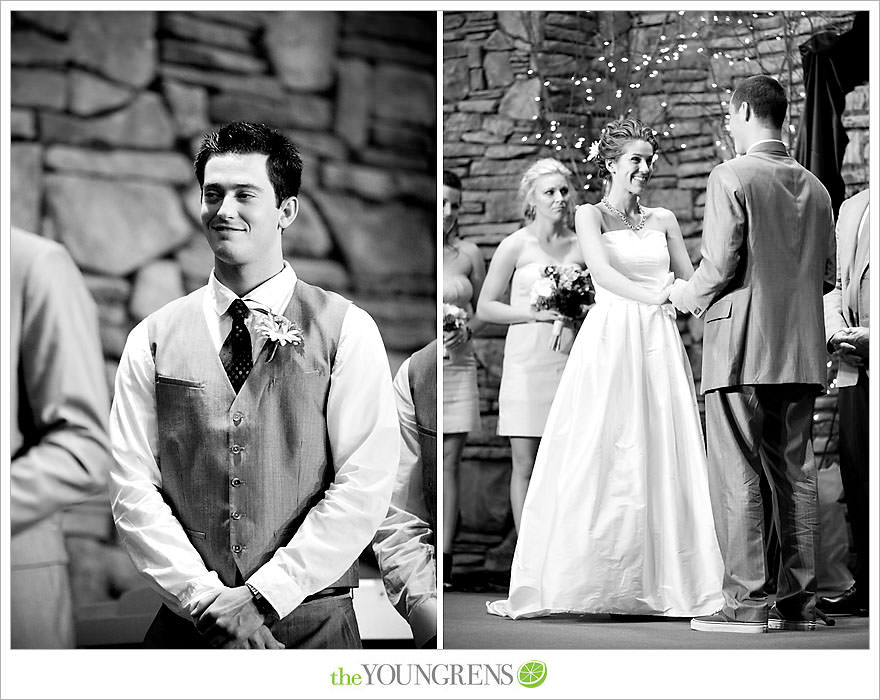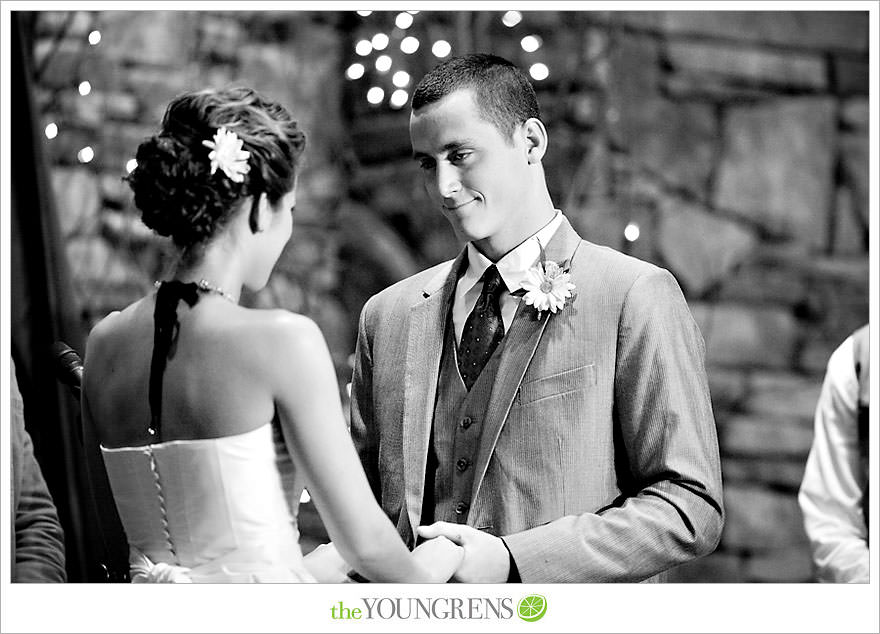 This is why I love Johnny so much. After the first kiss, this is how he reacts. Just look at how he adores her!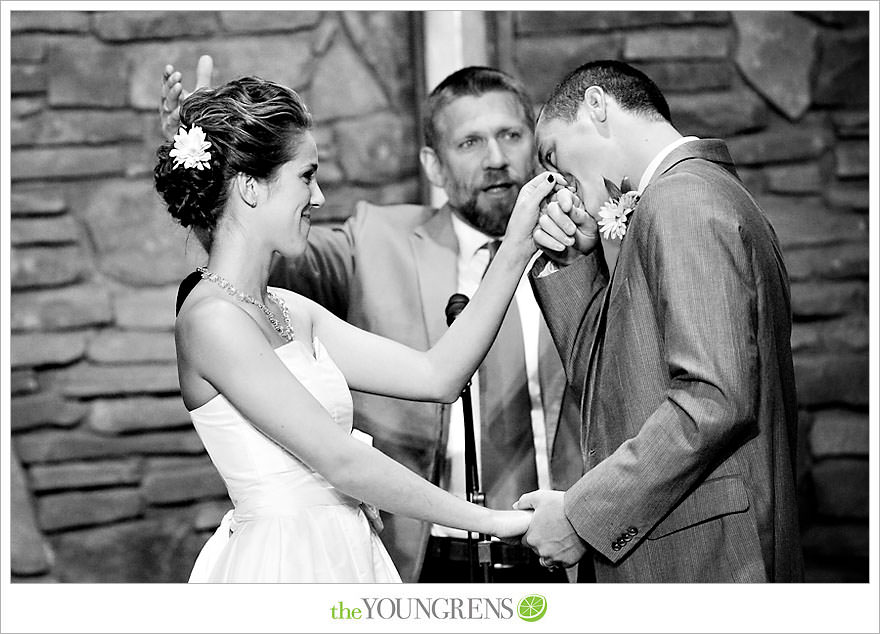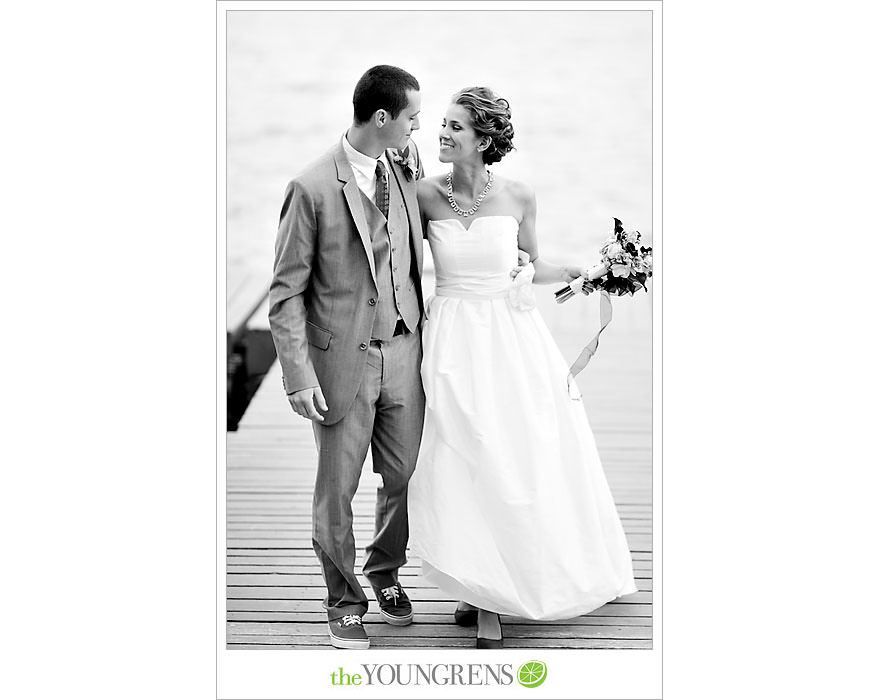 We've got so much more goodness from Johnny and Jessica's wedding to share, including a father/daughter dance that goes in the record books! See you tomorrow!