Welcome back to the second half of Josh and Emily's Santa Barbara wedding at the Canary Hotel. After the ceremony, we snuck away with Emily and Josh and found ourselves some lovely little corners on downtown State Street, which just so happens to be one of our favorite places in all of Southern California.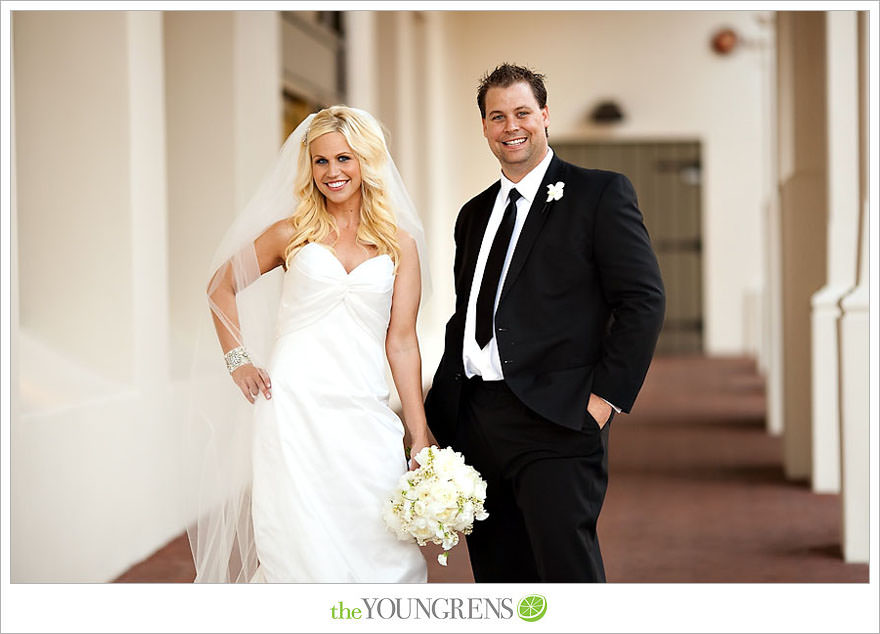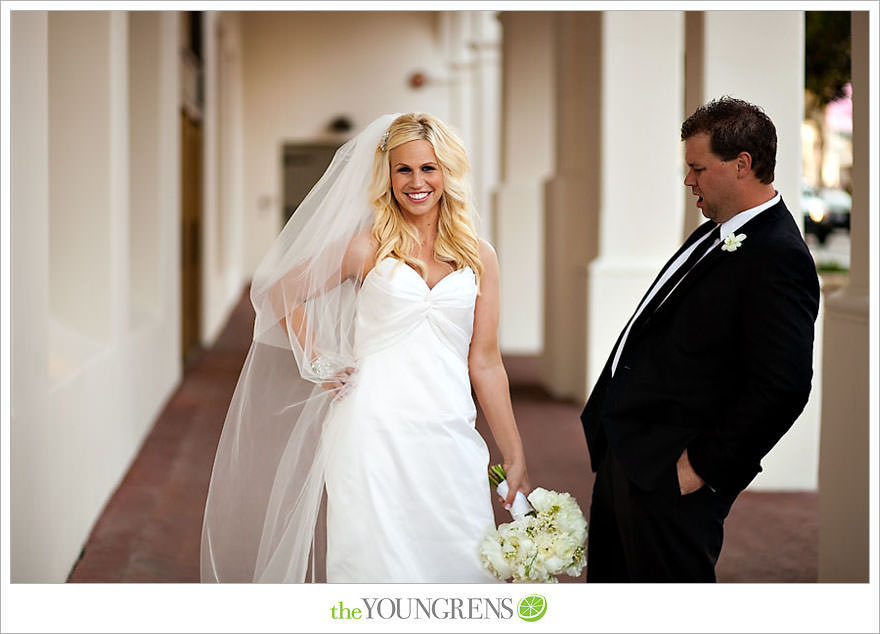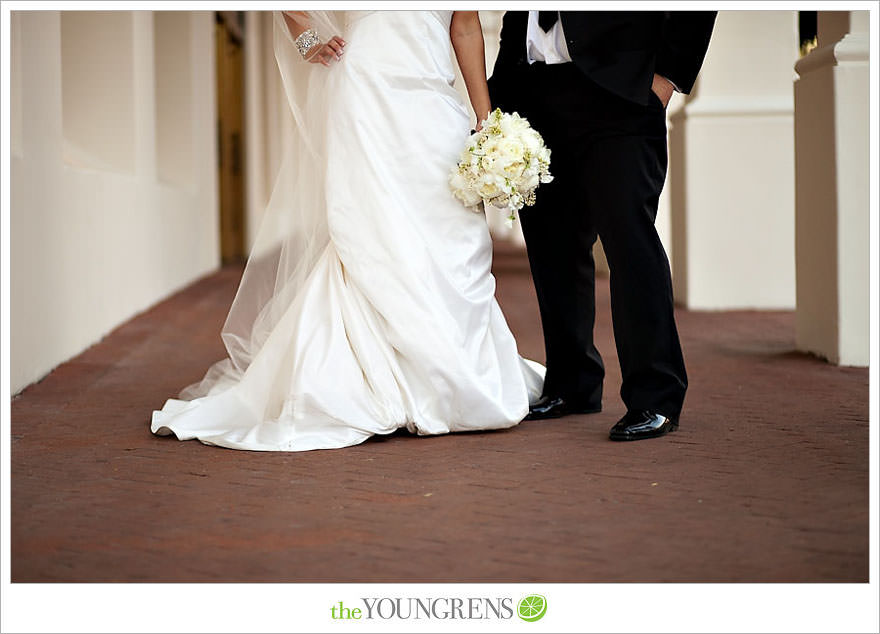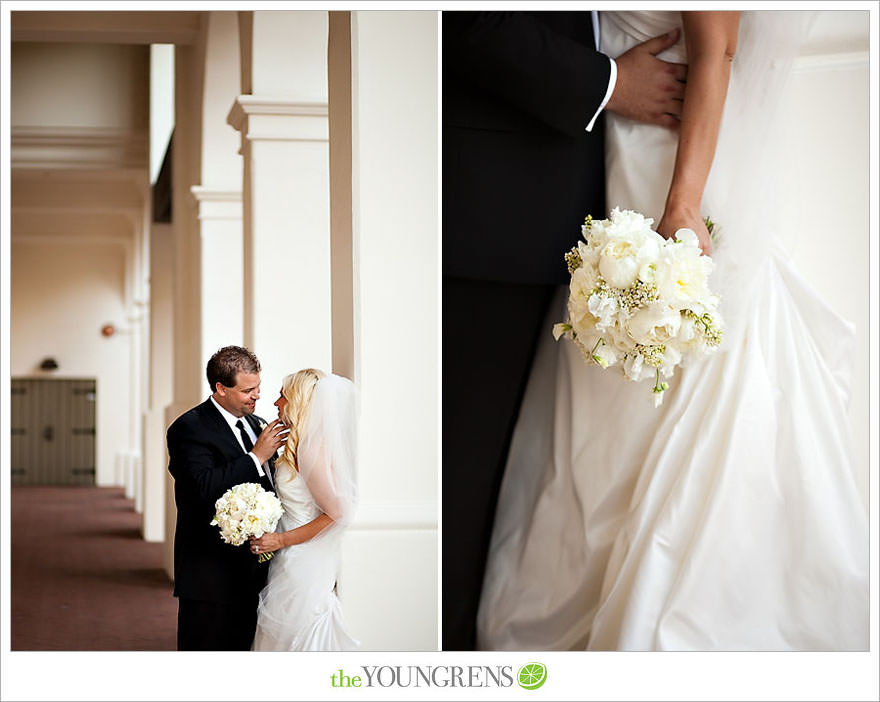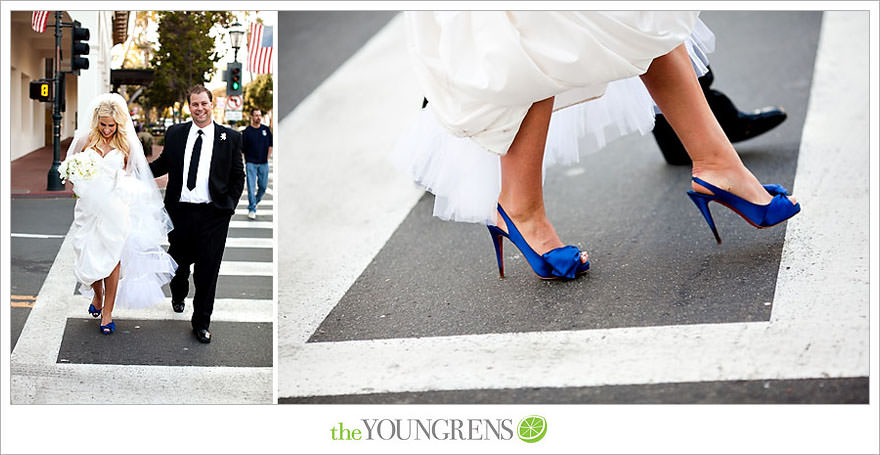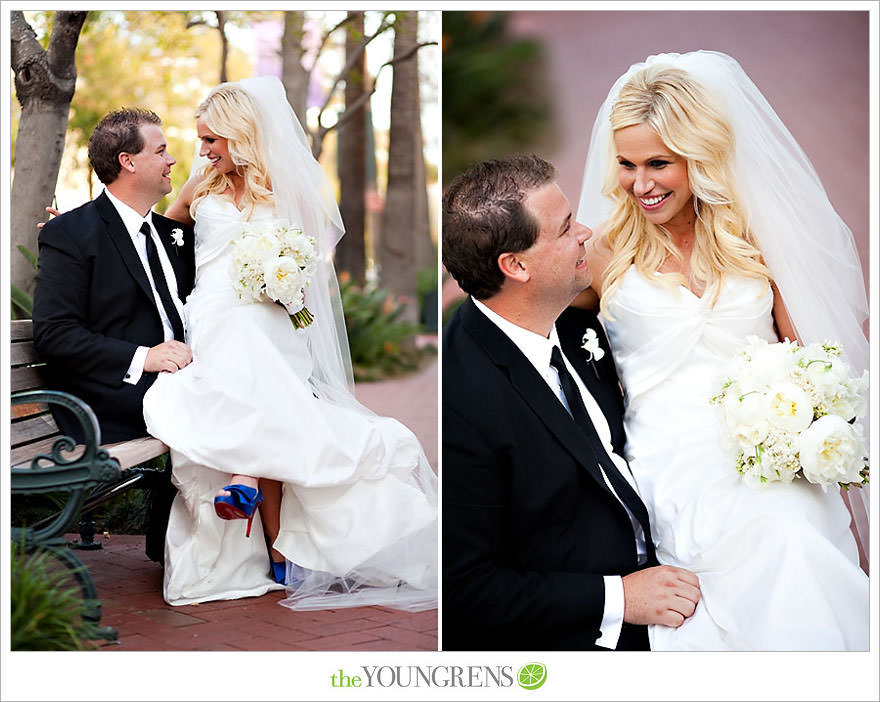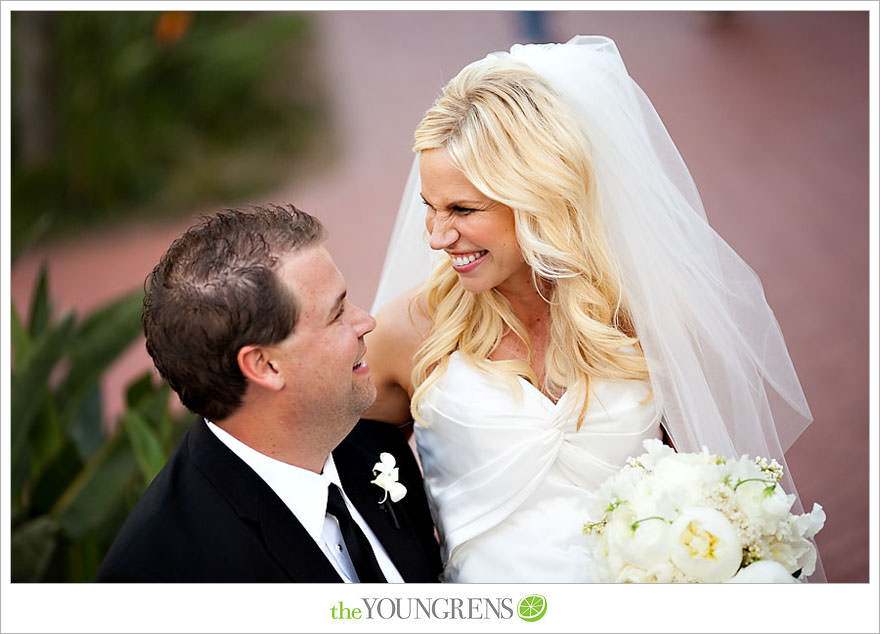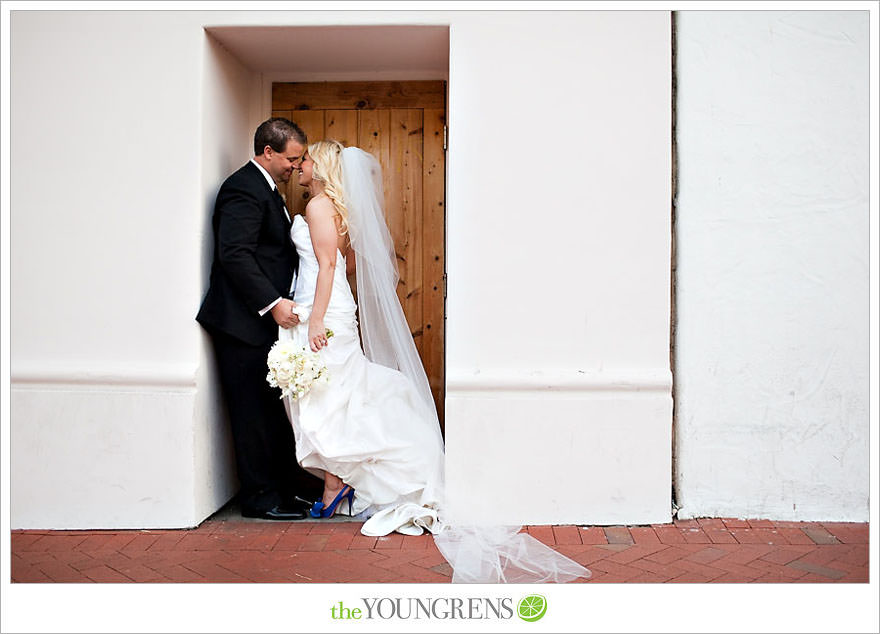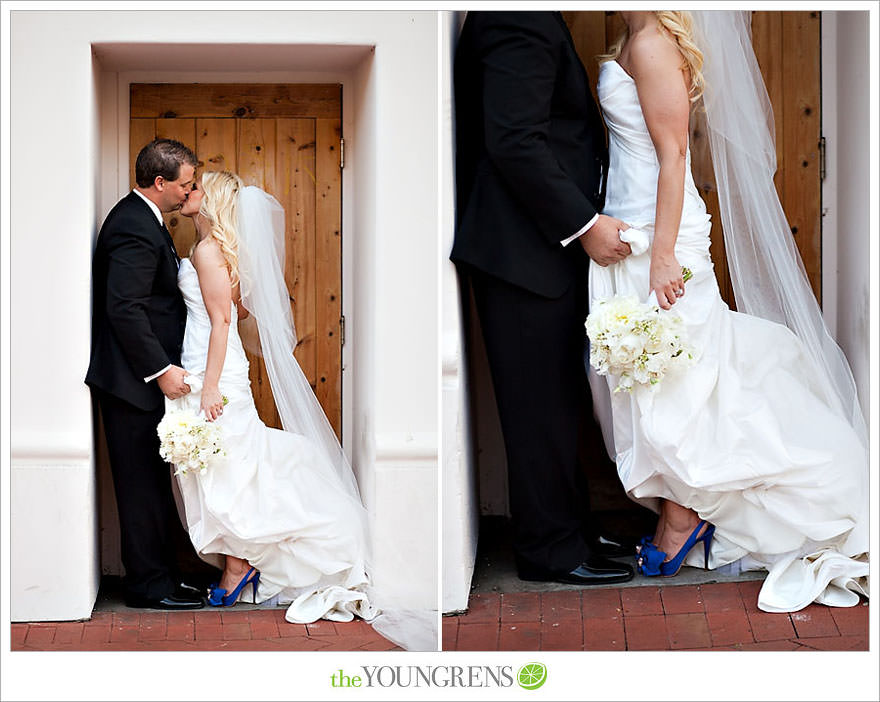 I love this one because I asked Emily to "totally work the doorway." Ha!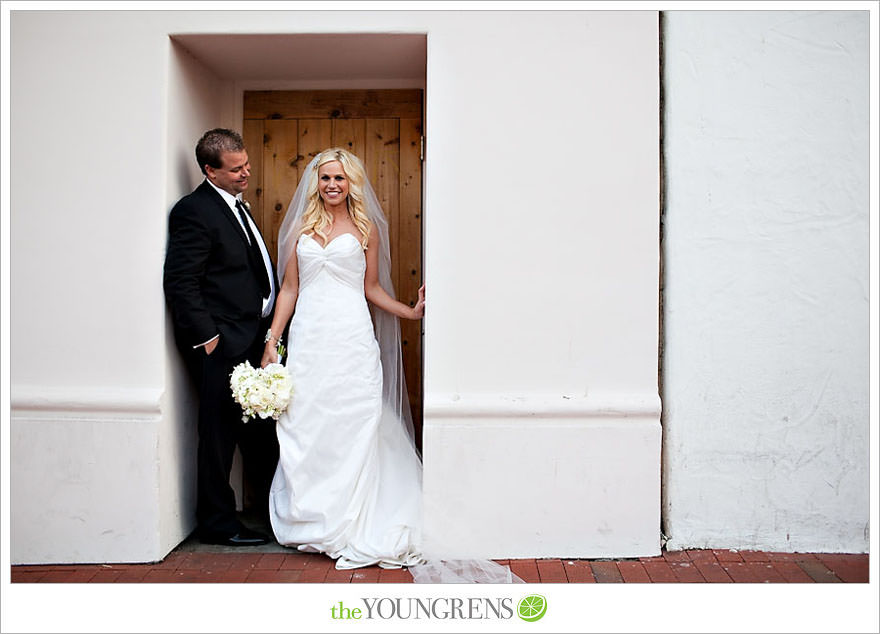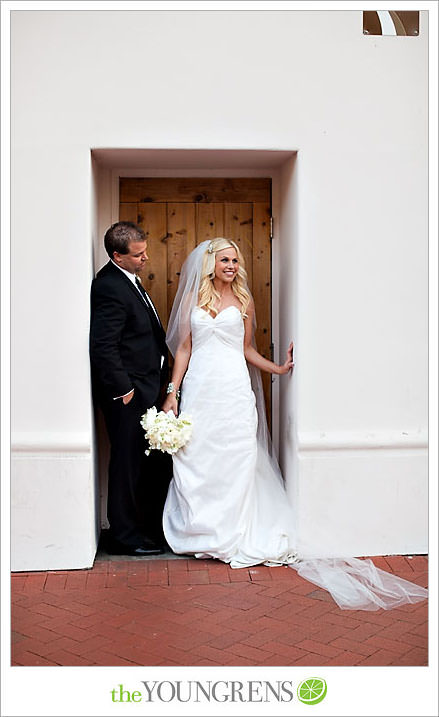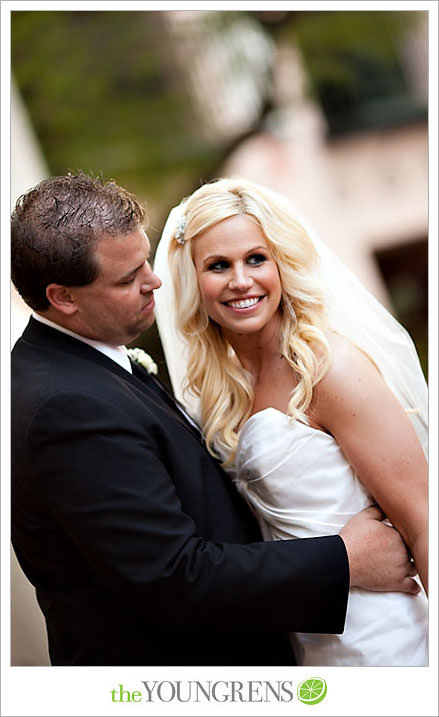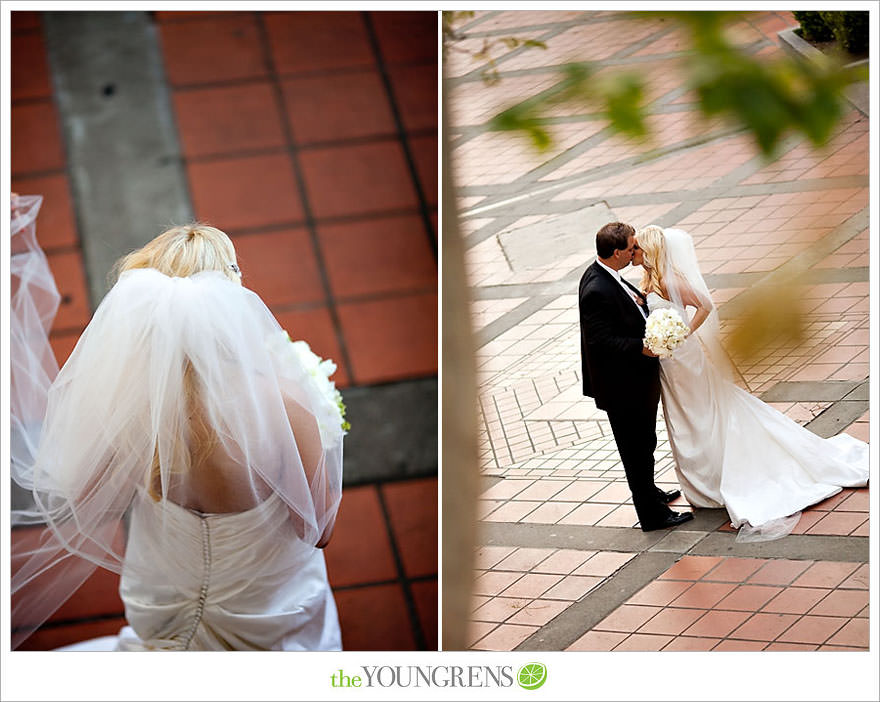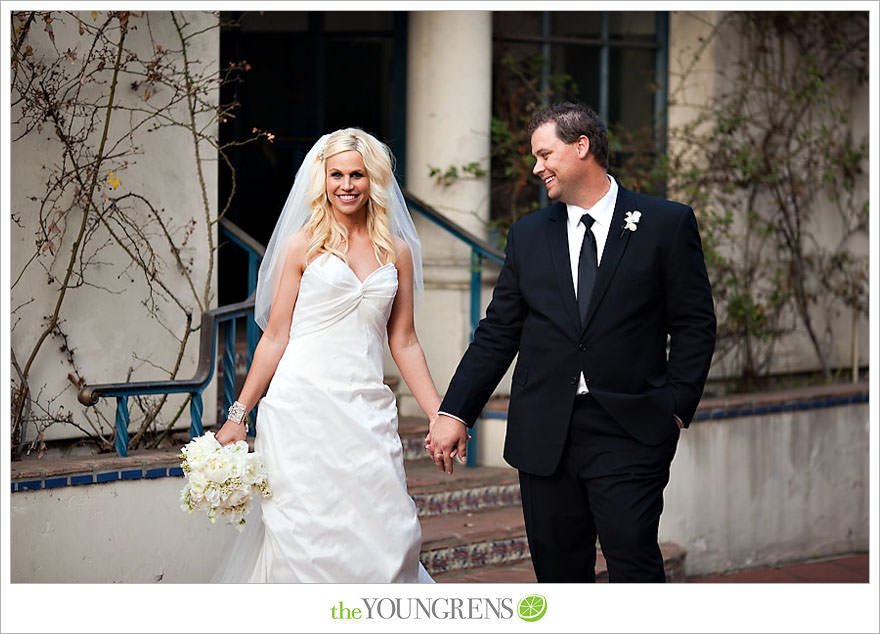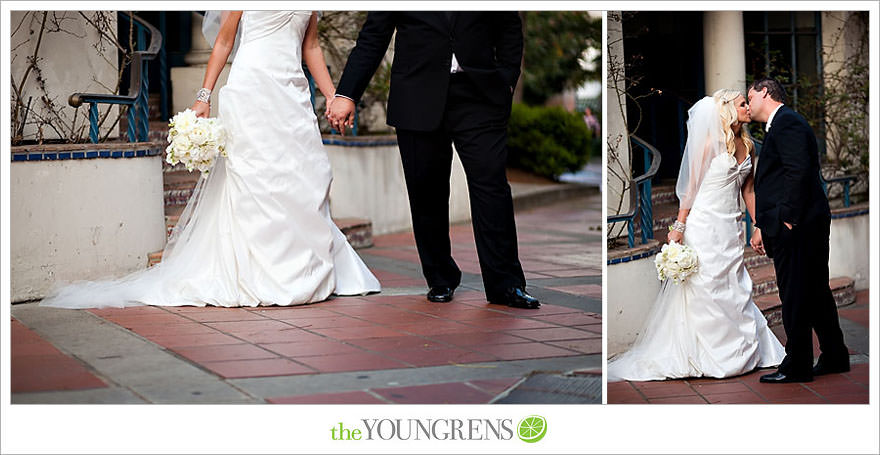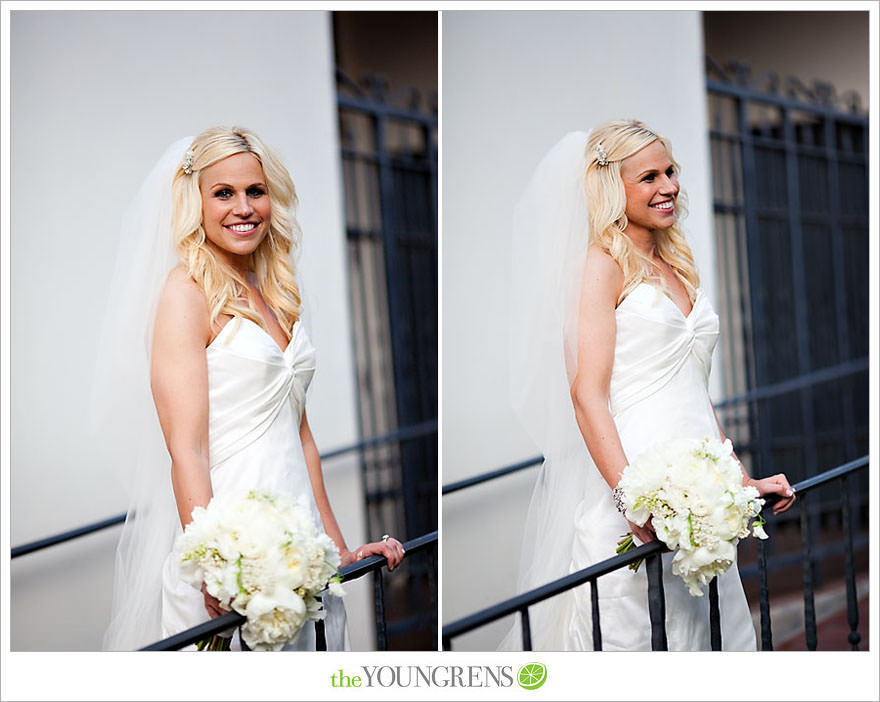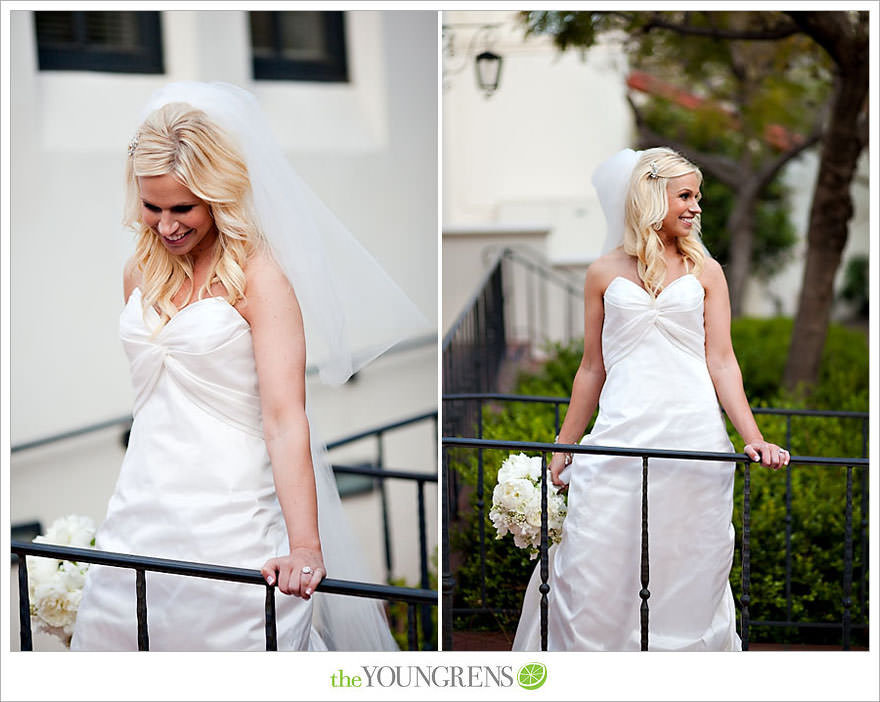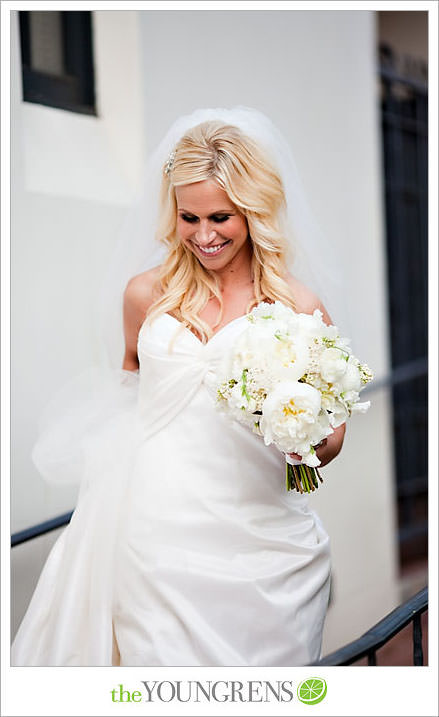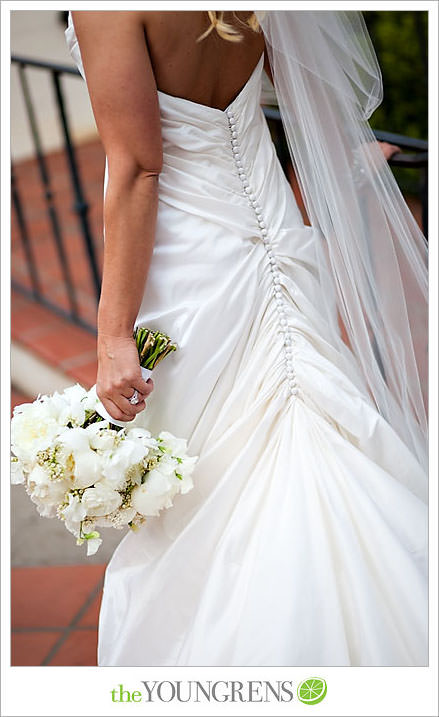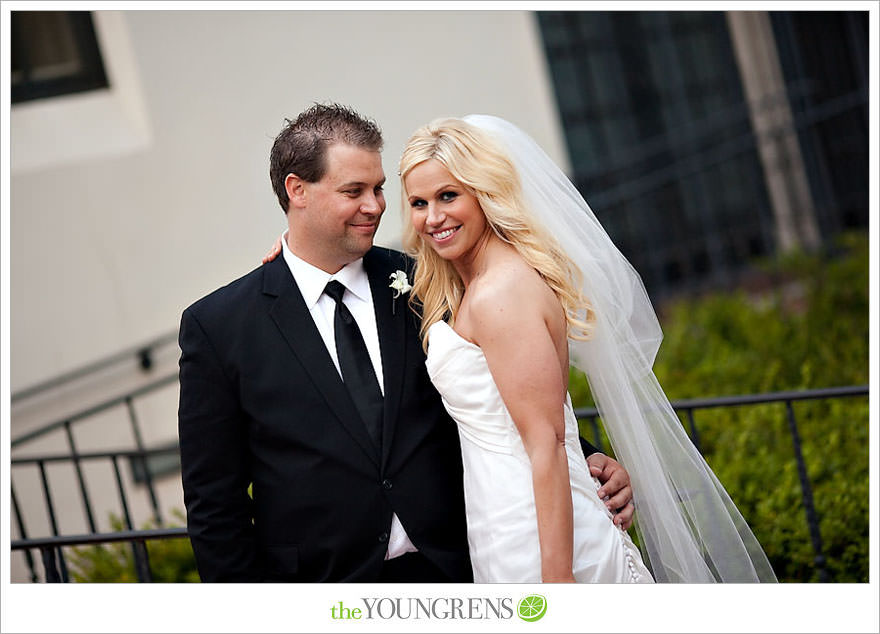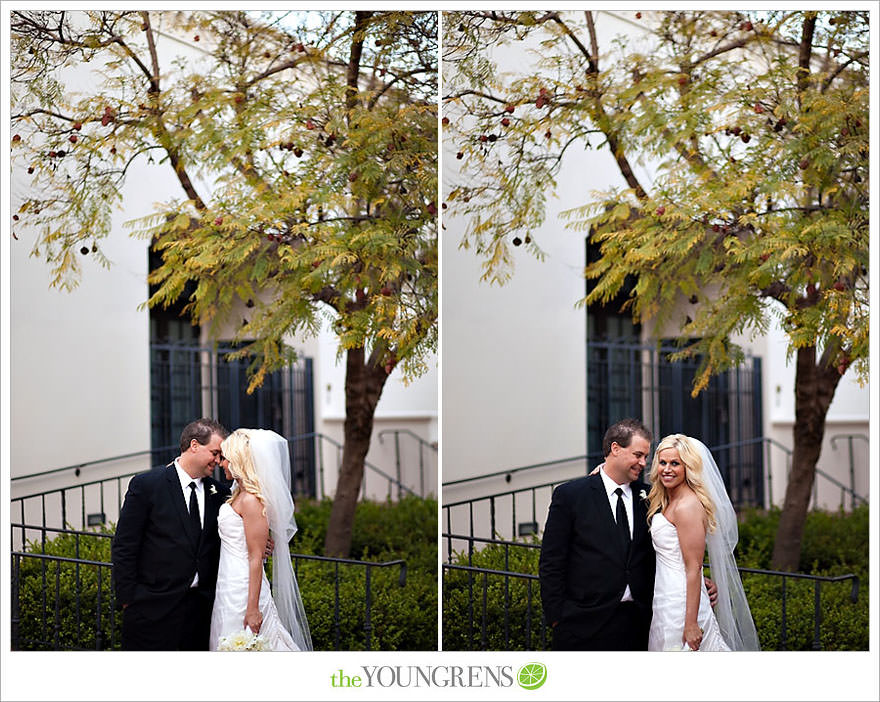 Jackie Combs of Jackie Combs Floral Design did an amazing job with Emily's champagne pink reception decor. I loved all of the unique white vases that Jackie incorporated into the simple and elegant design.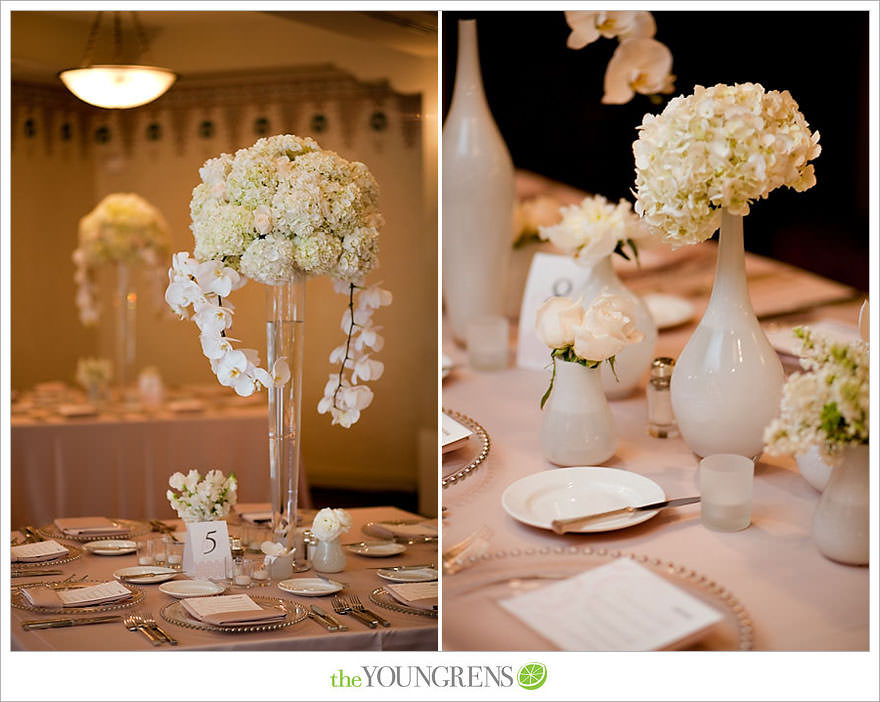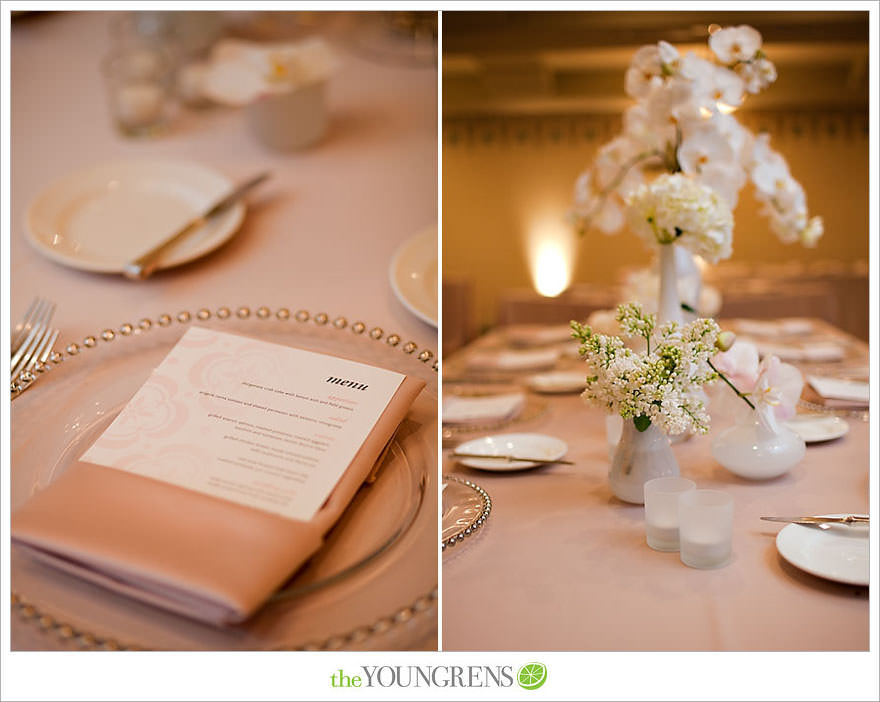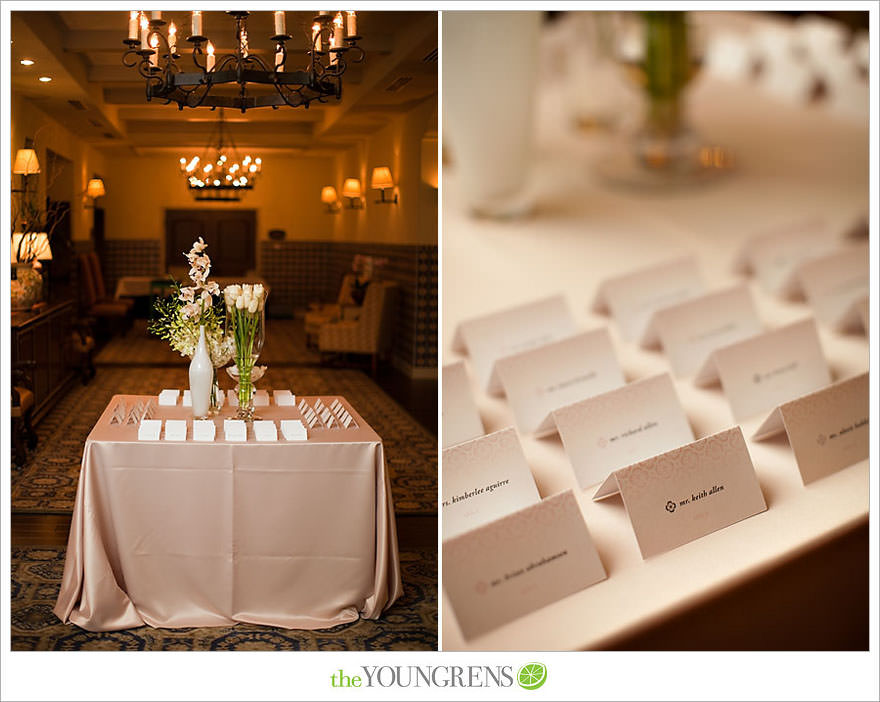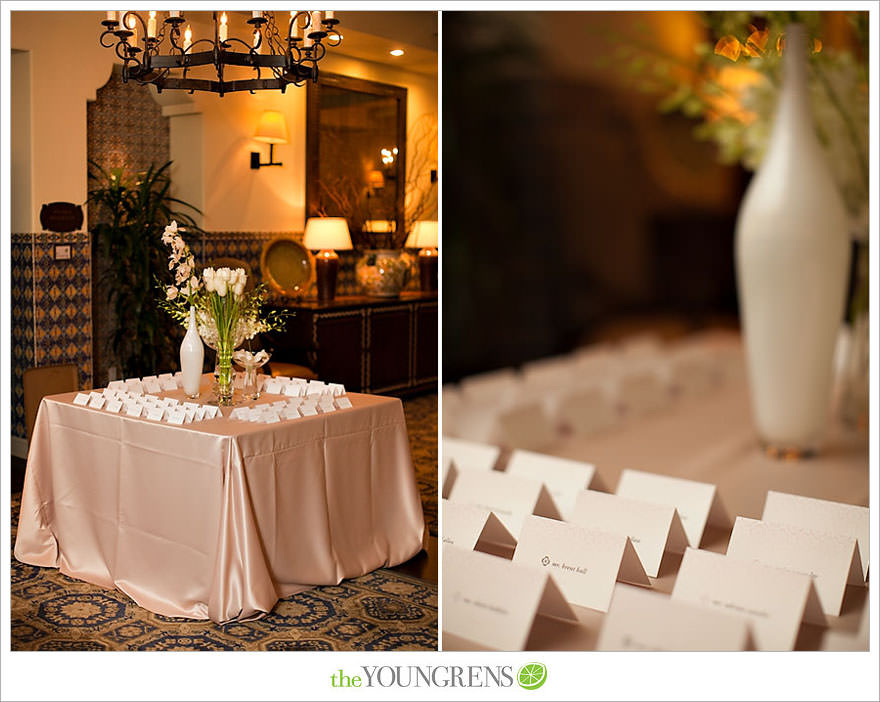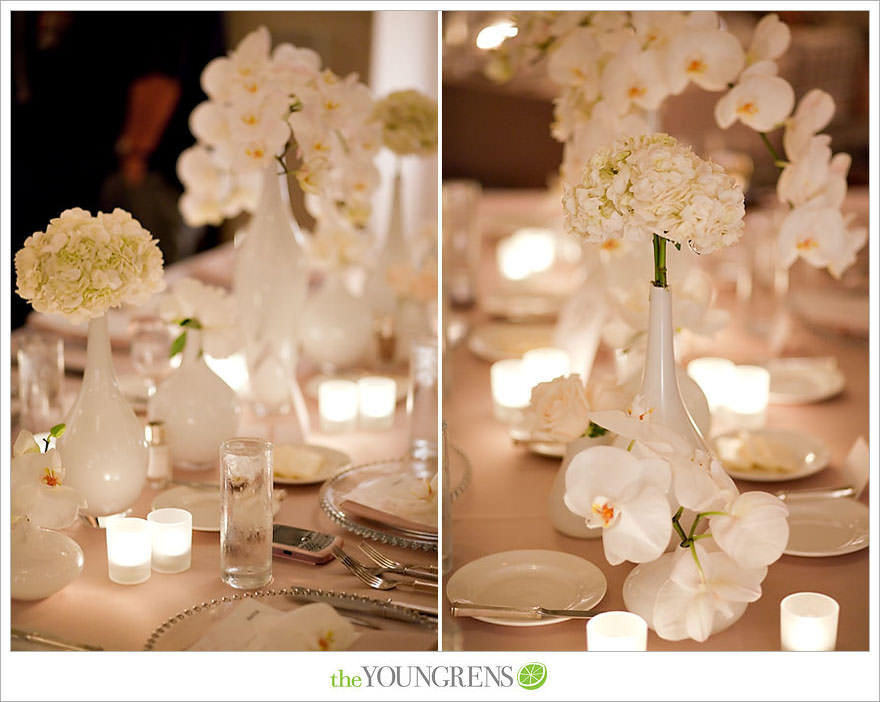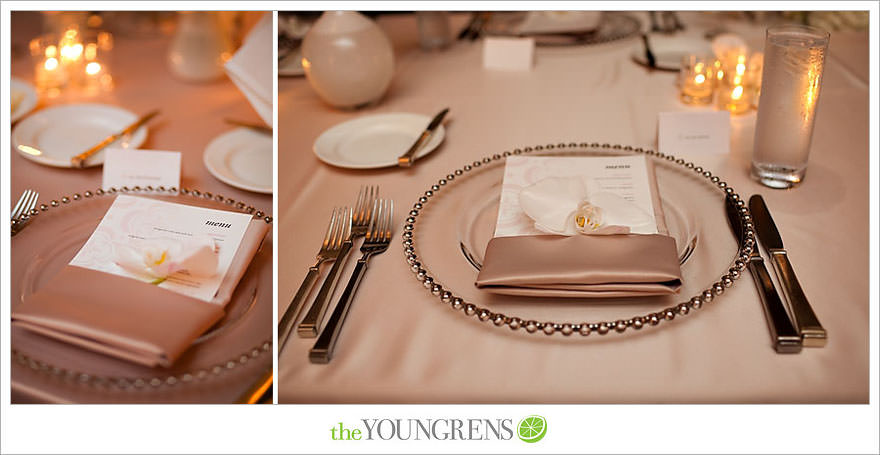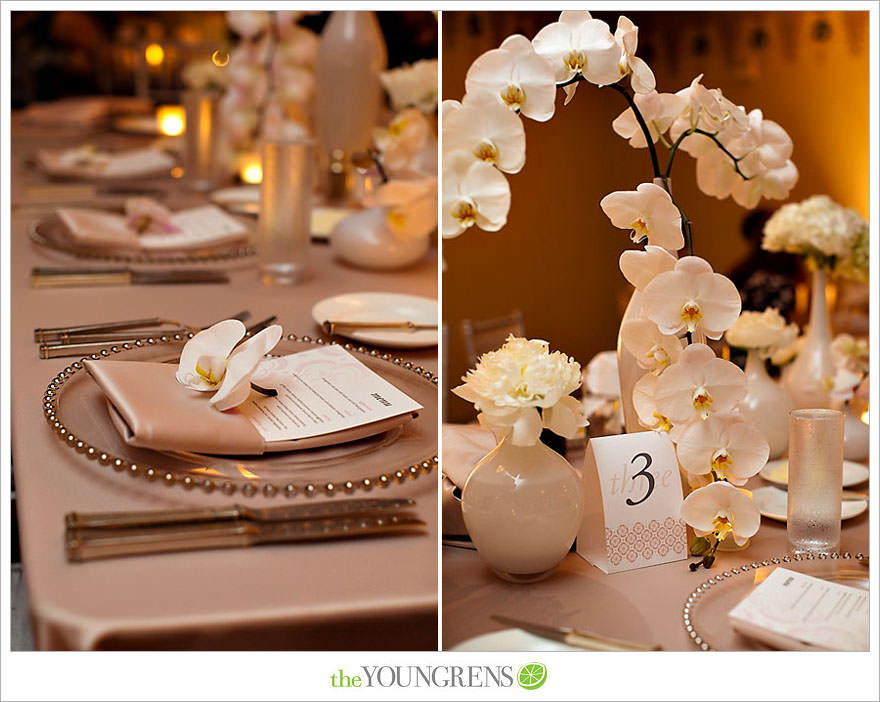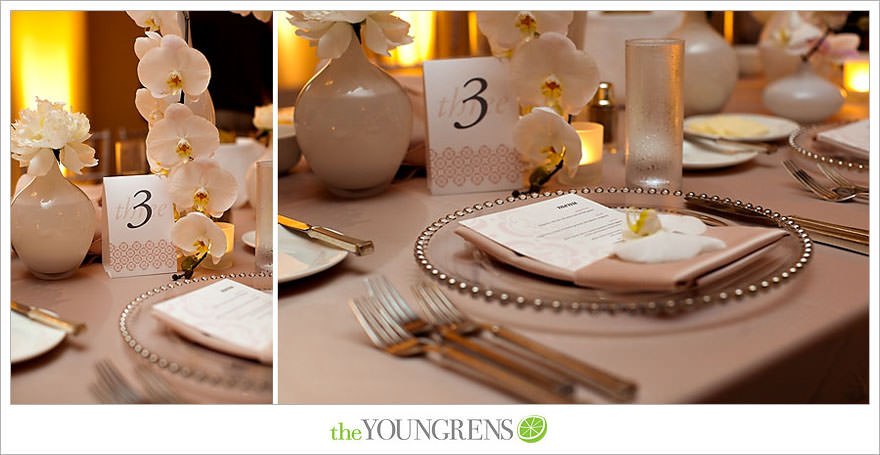 You can't beat a venue that has a rustic mirrored wall built especially for the cake.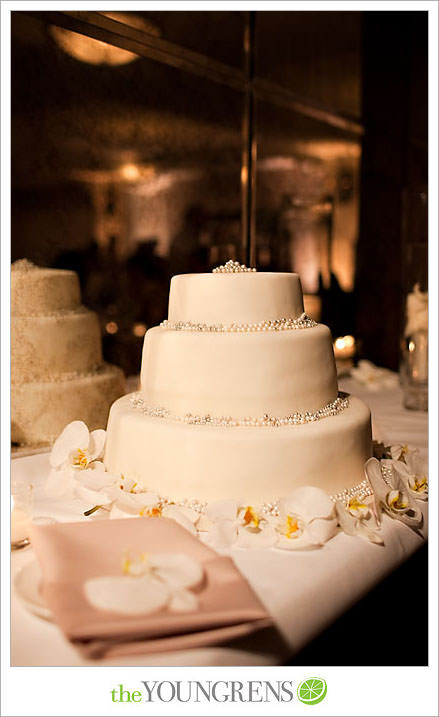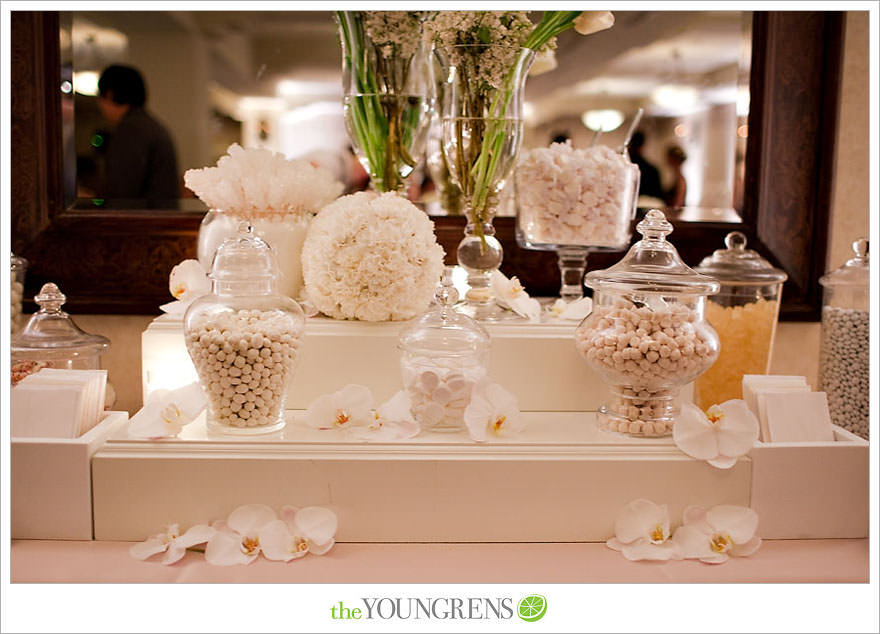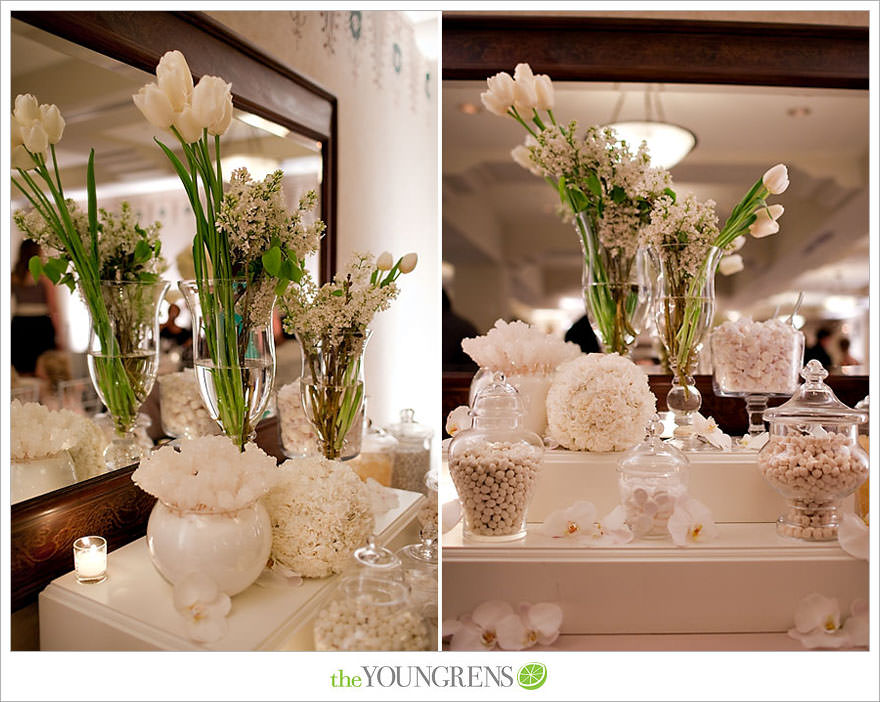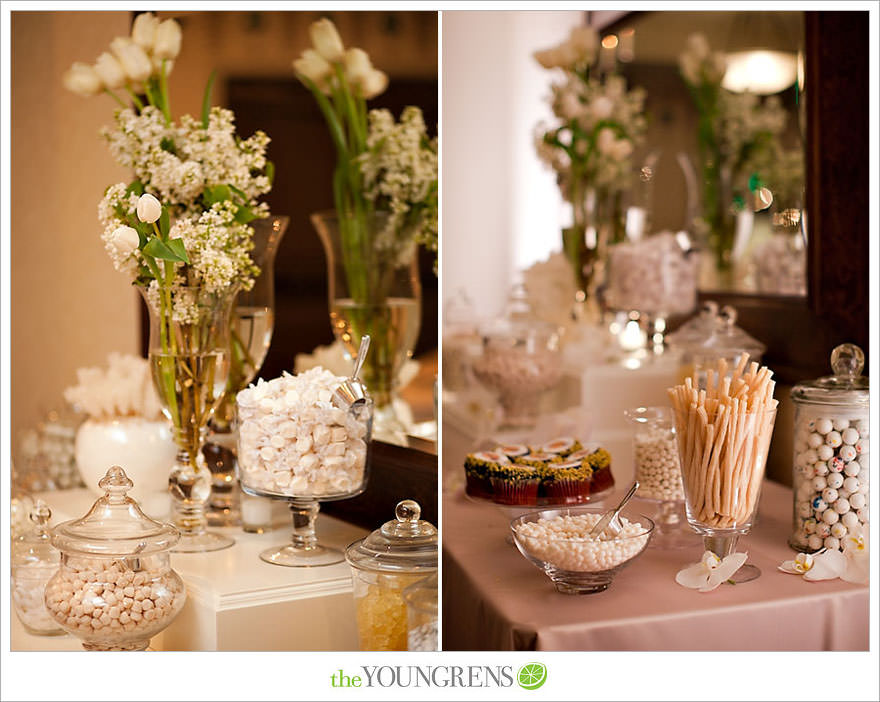 Josh is a HUGE fan of the Lakers, so Emily surprised him with some custom cupcakes.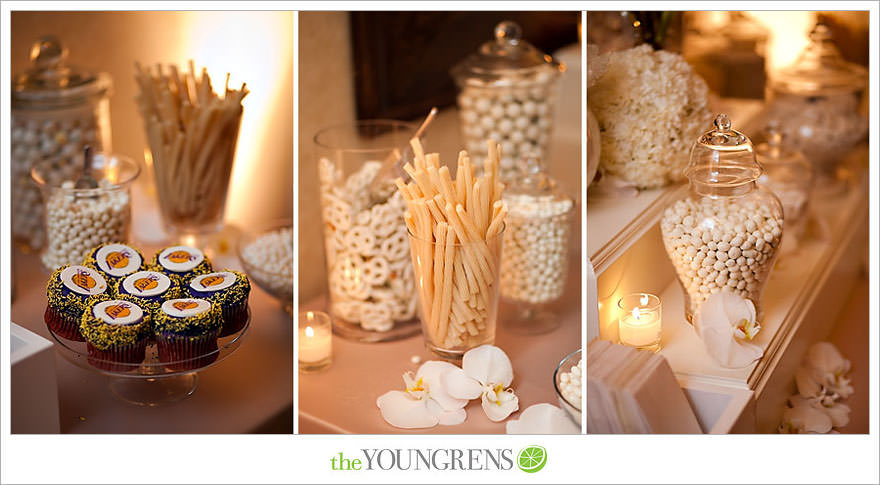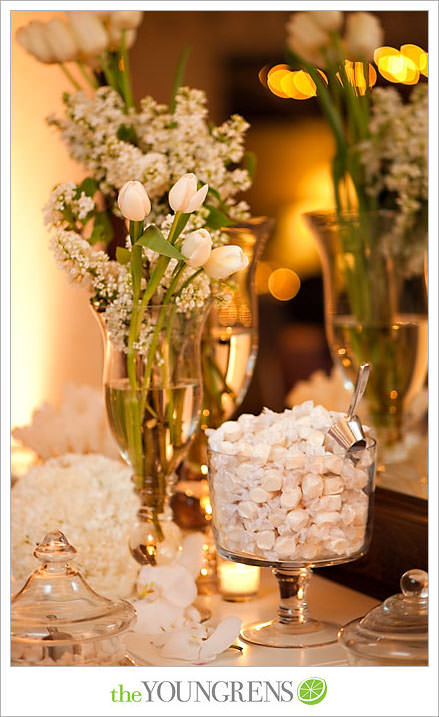 Emily and Josh had the room lit with warm, cozy lighting, which made everything feel super romantic and intimate. Of course, everything actually was super romantic and intimate with Josh and Emily around!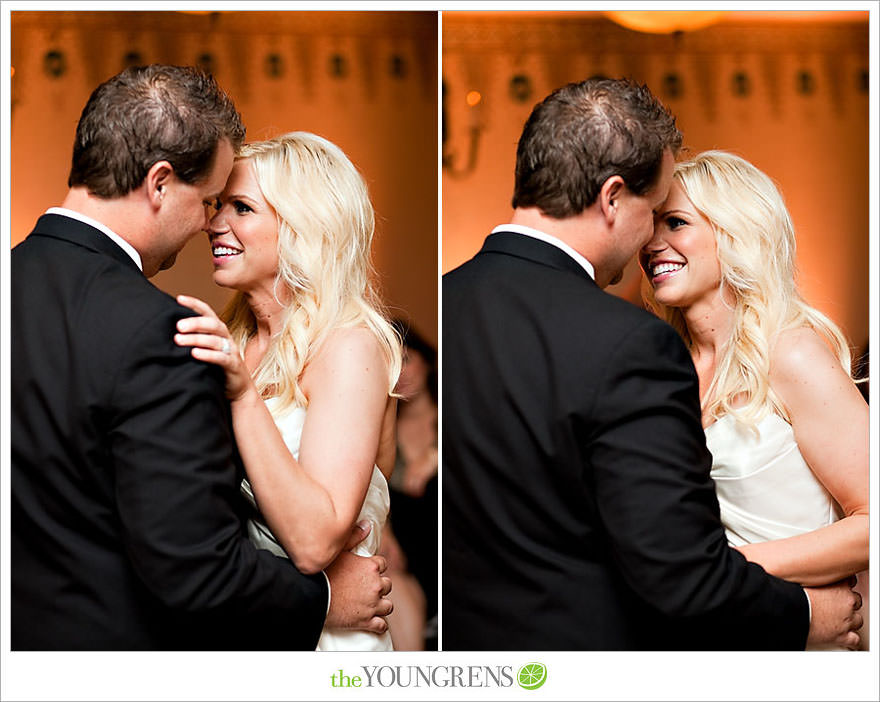 Some emotional toasts…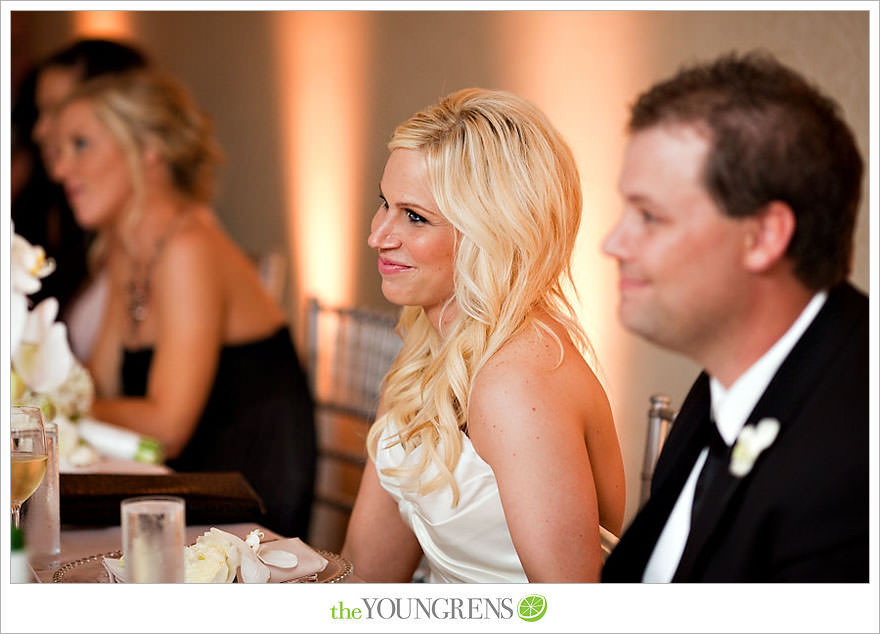 A blessing for the dinner…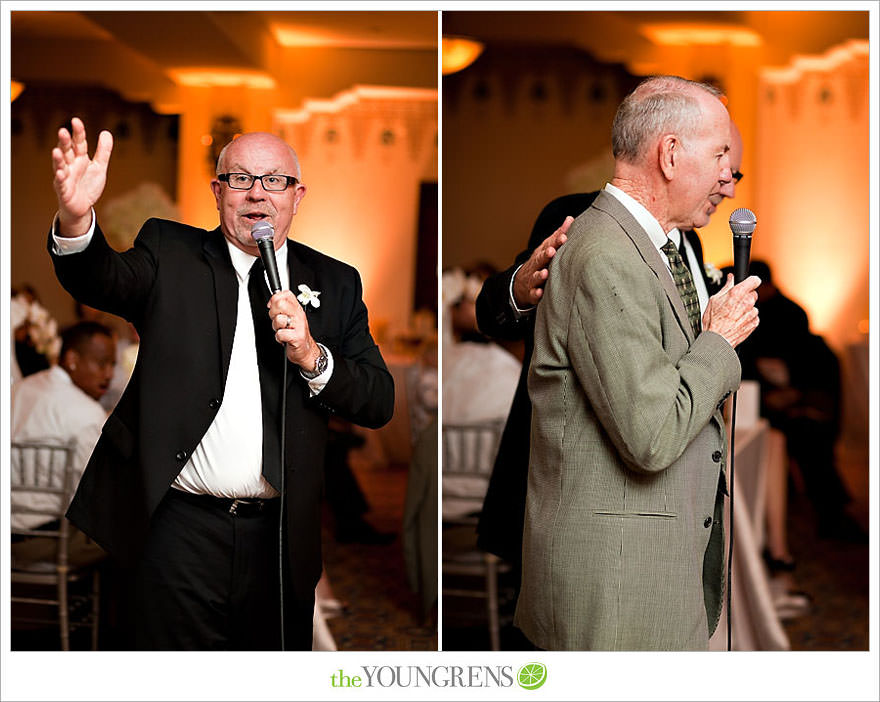 And it was time to have fun! They reserved an additional room for the dancing portion of the evening, and they wanted to treat their guests to a fun lounge feel. I love when our couples invest in lighting! It adds so much character to the night!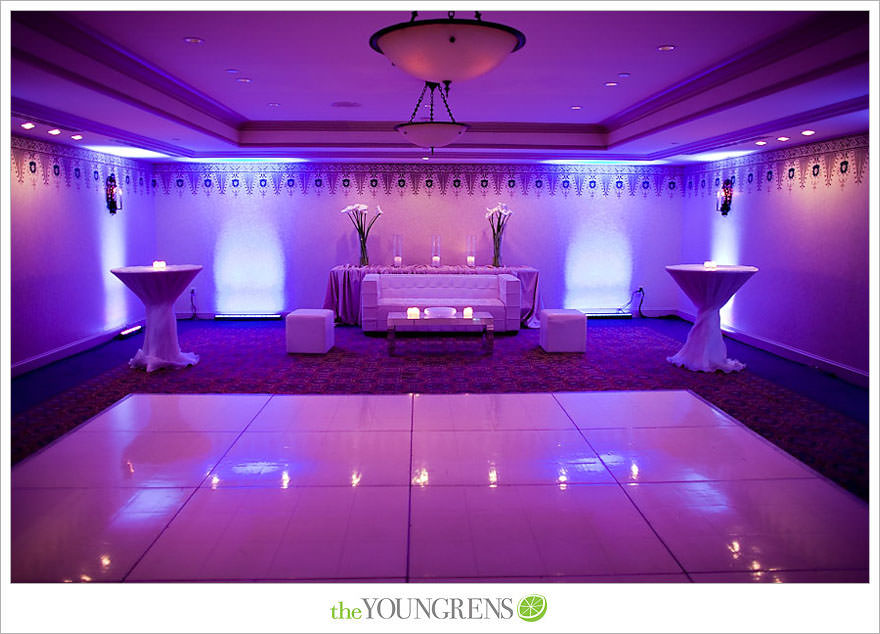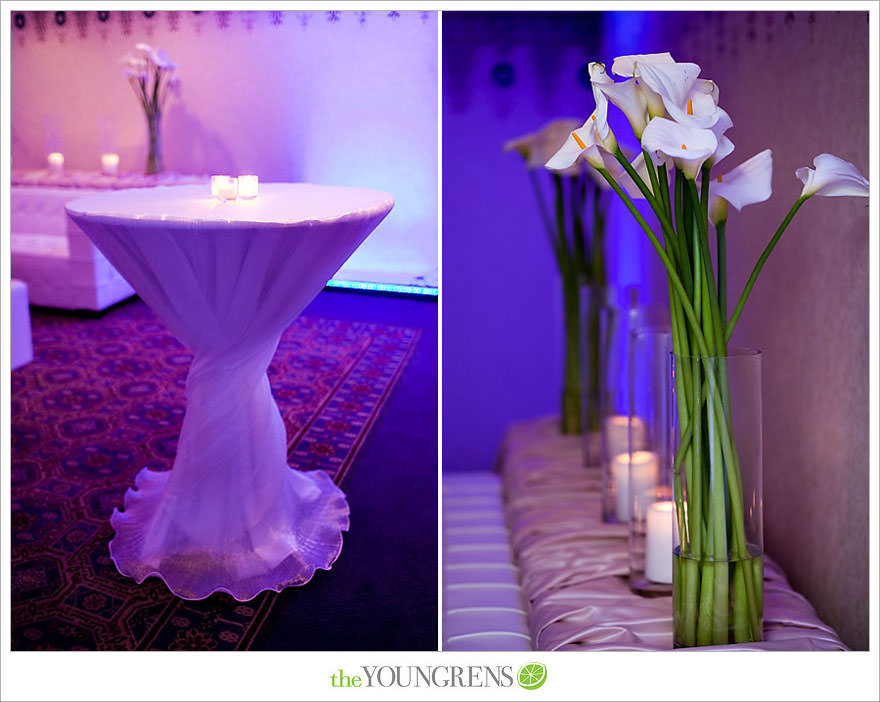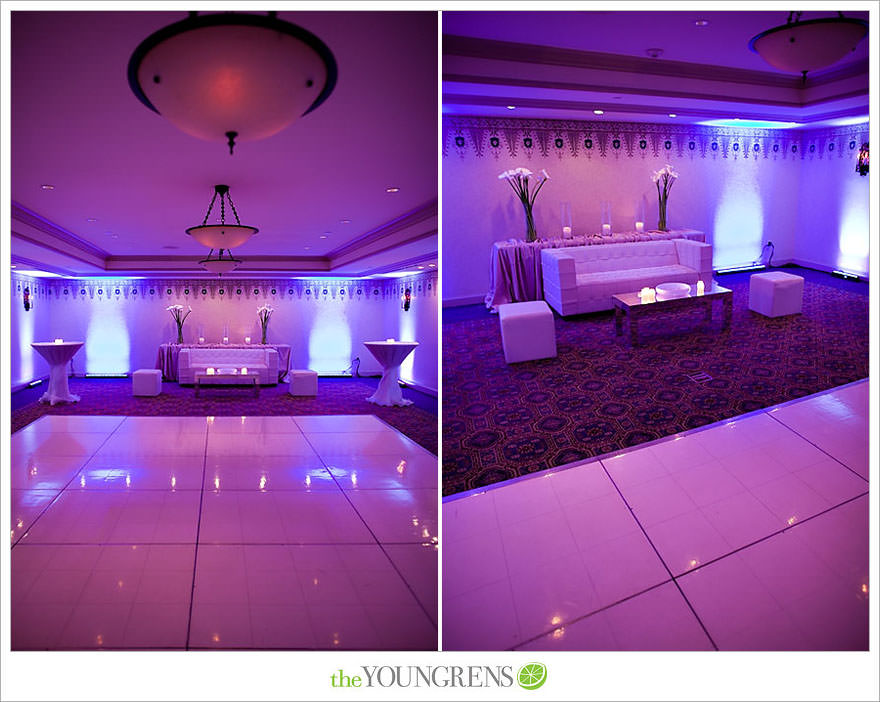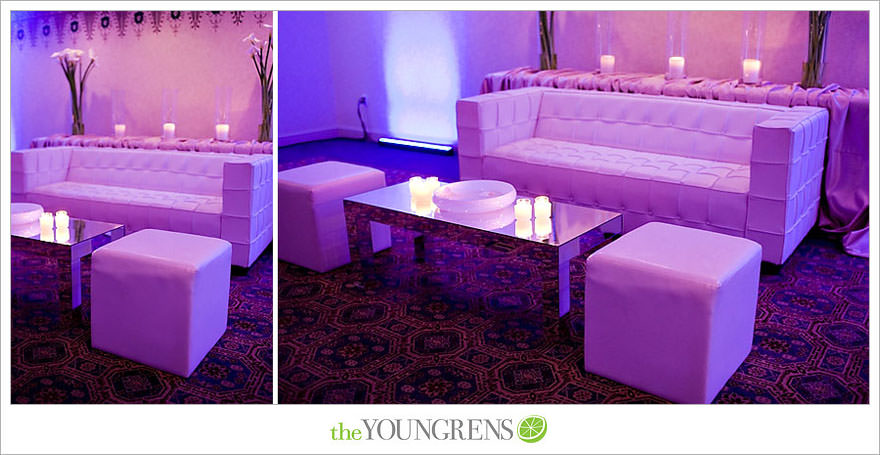 Our couples are basically the coolest people ever, and when we get to photograph entire groups of really awesome friends, our job just can't get any better! So I can't talk about this wedding without giving a shout-out to some of our favorite couples of all time that were totally in attendance. You may recognize Sean and Steph from their Pasadena wedding last year?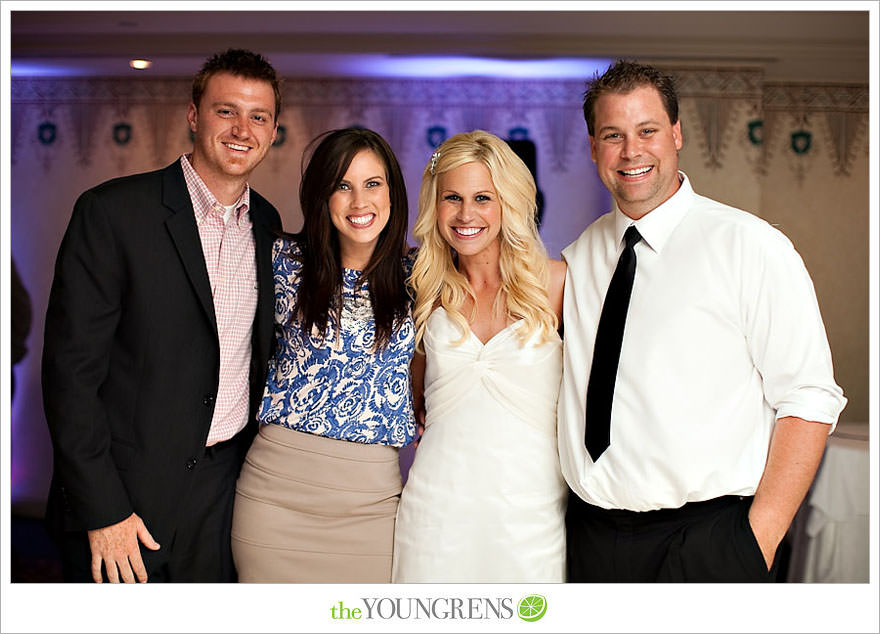 Don't remember them? I'm sure you'll recognize them bustin' a move! These two are HYSTERICAL!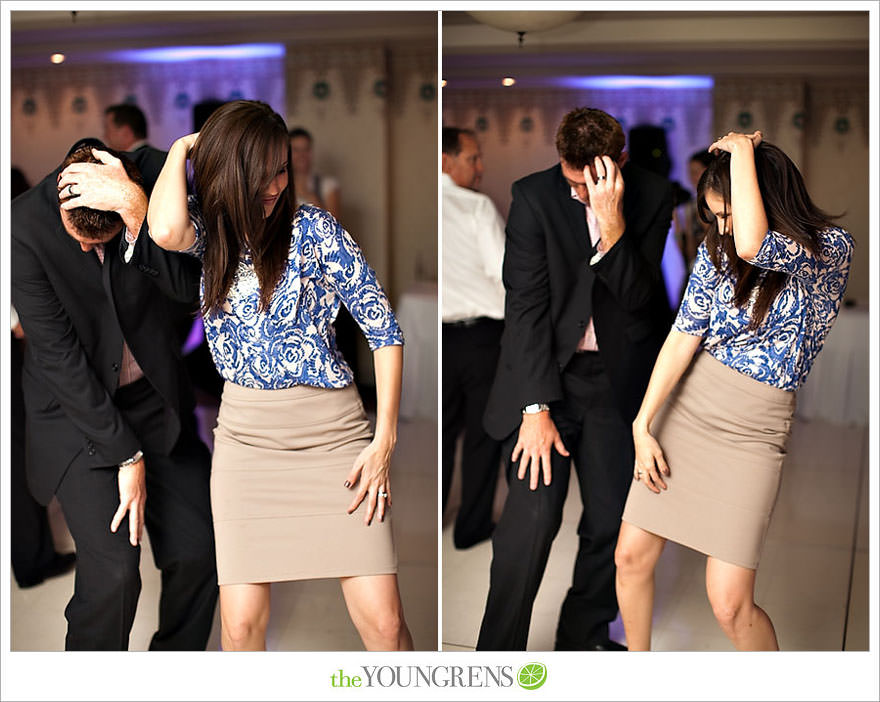 And then there is the darling Meredith and Jeff from their San Juan Capistrano wedding, and they're expecting their first little one in a few months!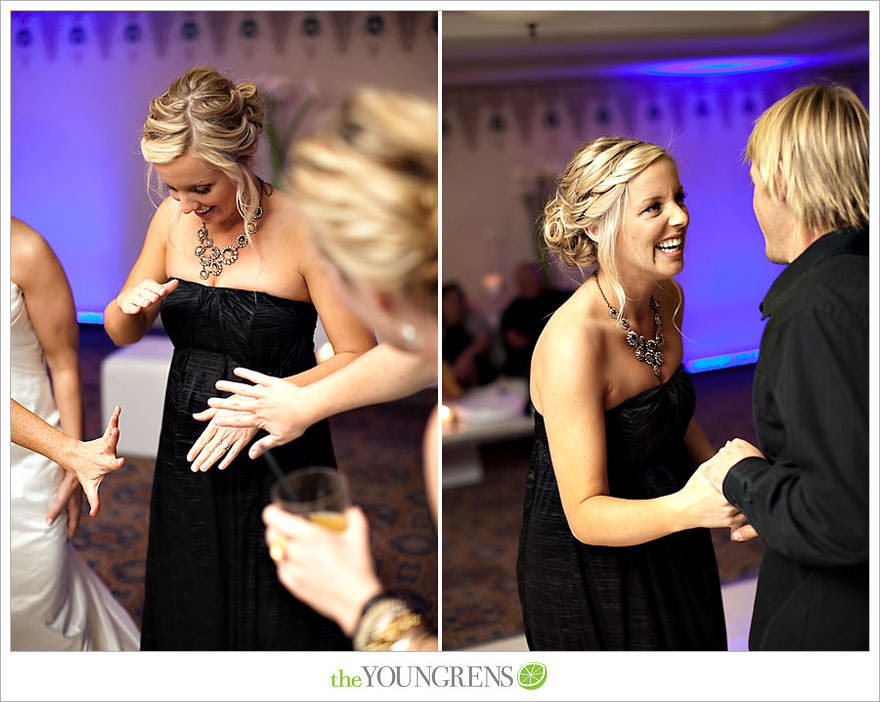 I LOVE these guys!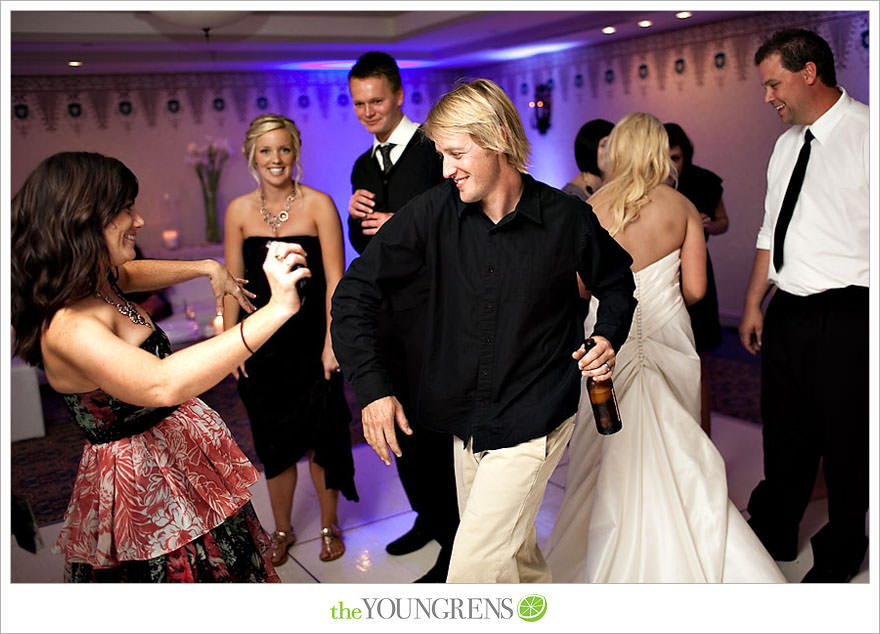 Soooo, you probably heard around the interwebs and Twitterlands that Jeff and I bought an iPad. Well, the rumors are true, and yes, we totally brought it to their wedding! We always have a slideshow of images from the wedding day running at the reception on our Macbook Pro, but this time we also put the images on our iPad. Let's just say that guests LOVED it! We had to finally take it away from Josh!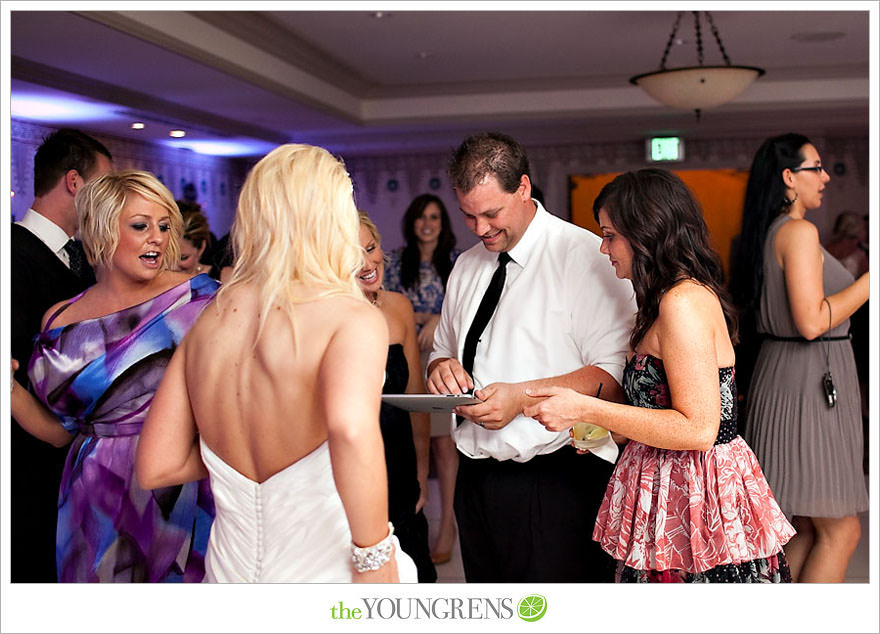 And if anyone questions why we would ever buy an iPad, this image makes every cent completely worth it!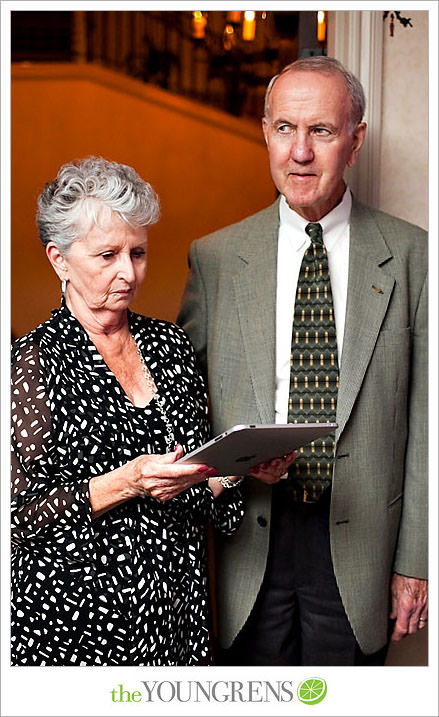 But they put the iPad down, it was time to PARTAAY! Nobody could resist the good times and the mood lighting… HA!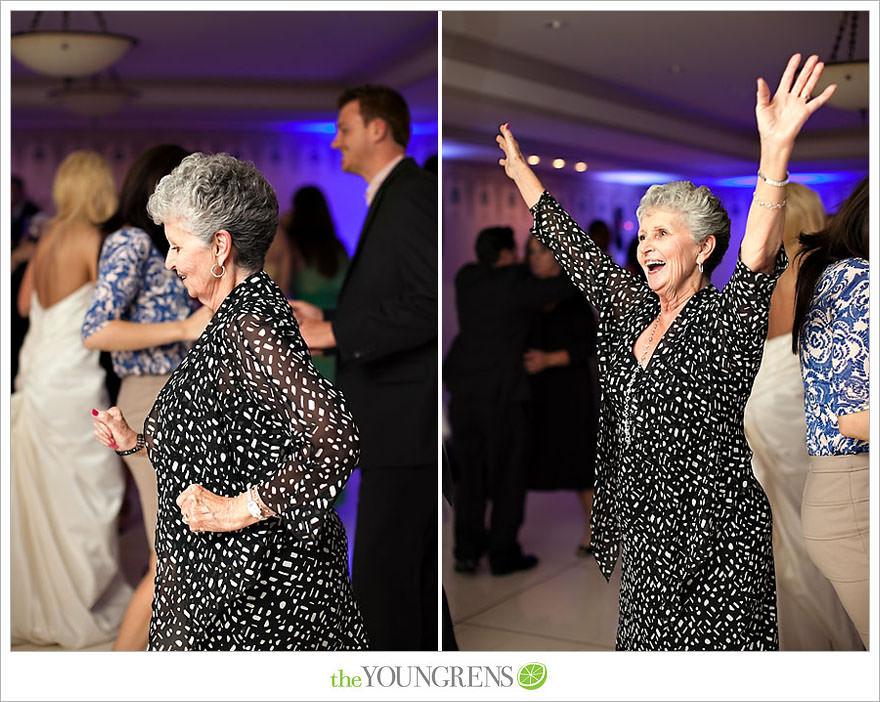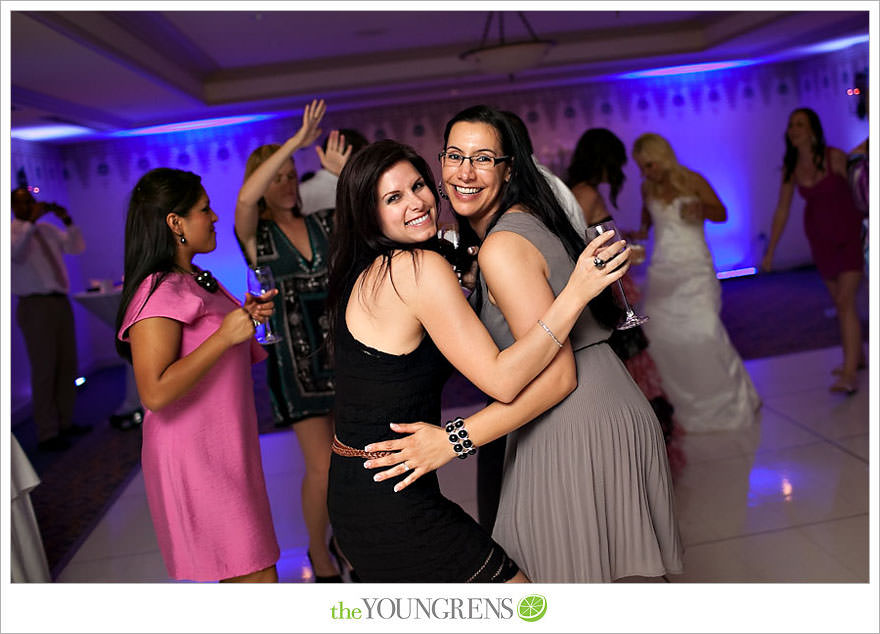 Josh and Emily treated their guests to some late night yummy appetizers that kept the night going.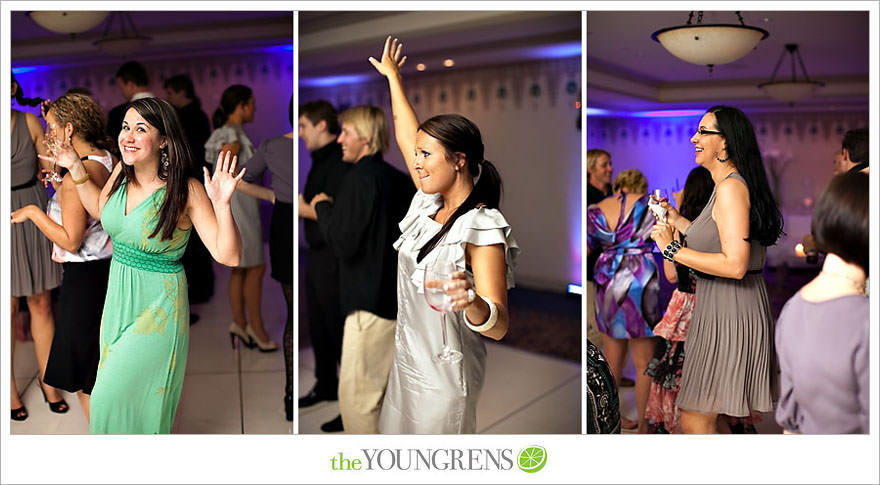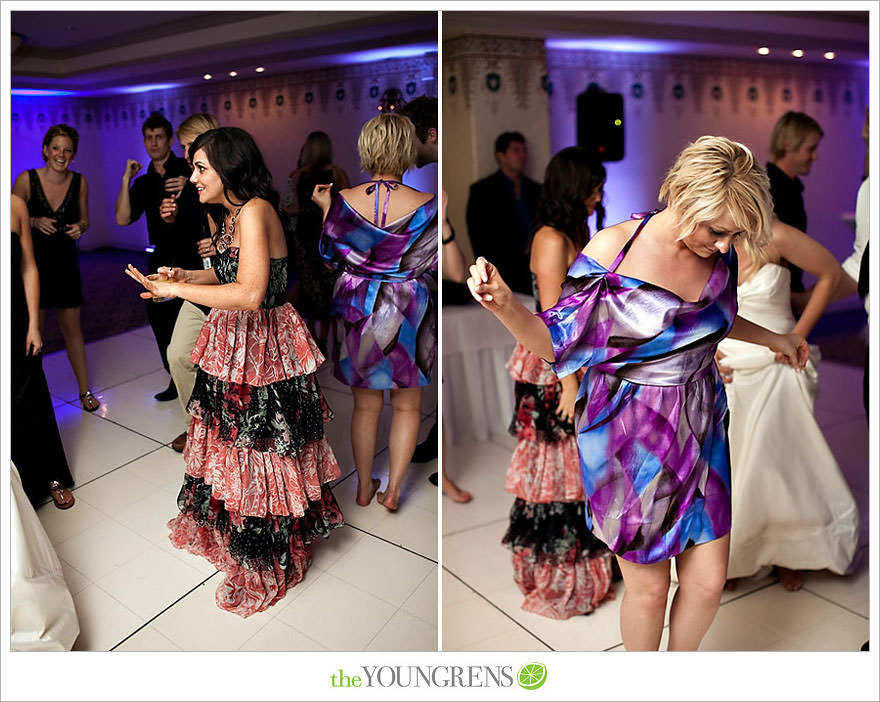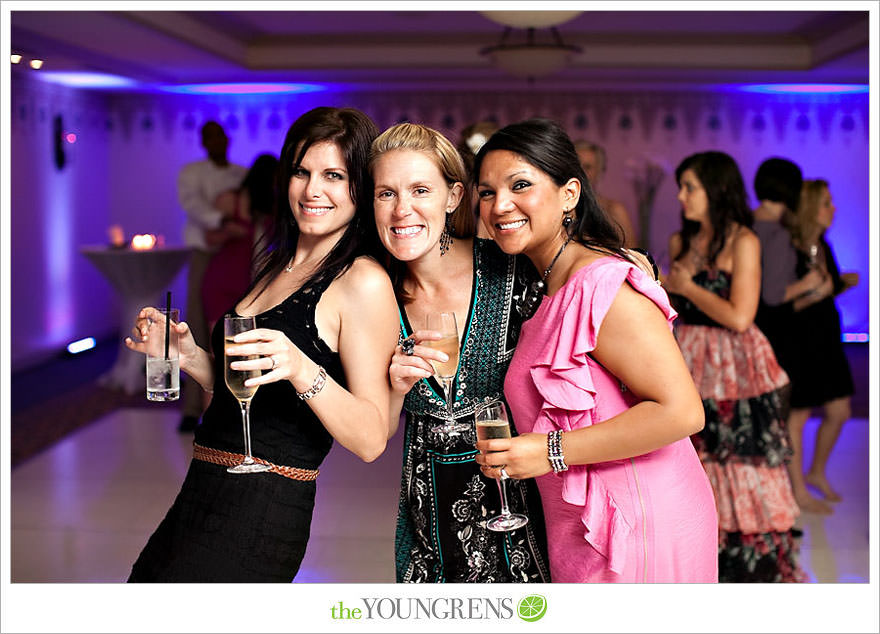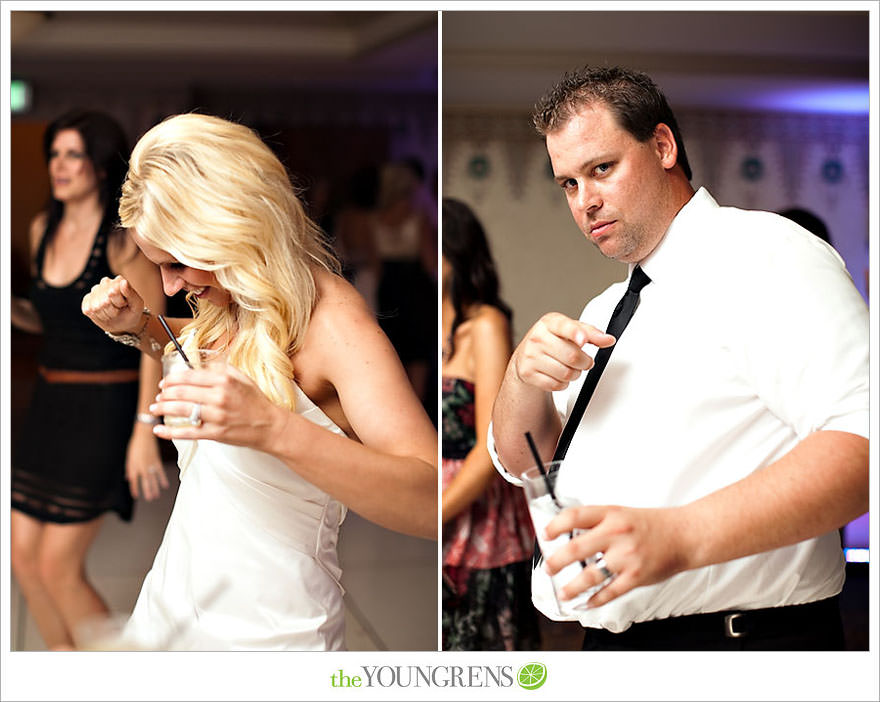 Josh and Emily: You guys inspire us. Seriously. We will never forget your amazing day. Thank you so much for being so open and honest in front of our cameras – there is no doubt whatsoever in my mind that you guys are going to be just as head over heels in love at 40, 60, and 80 years old! We love you!
Hugs,
Erin