The world moves a little bit slower on days like this. The bustling streets outside the Canary Hotel in Santa Barbara relaxed into a warm afternoon's stroll while a hotel room of girls flitted around the calm and serene Emily inside their suite. Kisses of sunshine and California breezes flowed in through the window, while kisses of friendship and laughter flowed throughout the hotel. It was the kind of day that you could remember forever.
As Josh stood with his back to Emily later that day, he thought about the world around him – the trees, the birds, the smell of spring wildflowers. He thought about his wedding day and all of the moments that were to come in just a few hours. But most of all he thought about Emily. He thought about her kisses of love and sweet adoration. He thought of her smile, and he felt her touch. He thought of the rest of his life next to this beautiful woman he adored so much. It was the kind of moment that he could remember forever.
Because days like this move a little bit slower when it comes to Emily and Josh. And when Josh saw his bride for the first time, I don't think he'll ever forget the way he felt. I know Jeff and I won't ever forget the look in his eyes and tears that came down. It was one of the most amazing First Look moments we've ever experienced. It was the kind of love that we'll remember forever.
Friends and Family: To be notified when the rest of the images are online, please sign the guestbook here.
Emily and Josh fell in love with the boutique and stylish Canary Hotel in Santa Barbara, and Jeff and I were totally smitten with this gorgeous place! We were also so blessed and honored to work with the lovely Jackie Combs of Jackie Combs Floral Design, who recently designed the florals for Jason and Molly's wedding on The Bachelor. Jackie put together a chic champagne pink wedding for Emily and Josh, and we'll have all of those lovely details featured tomorrow!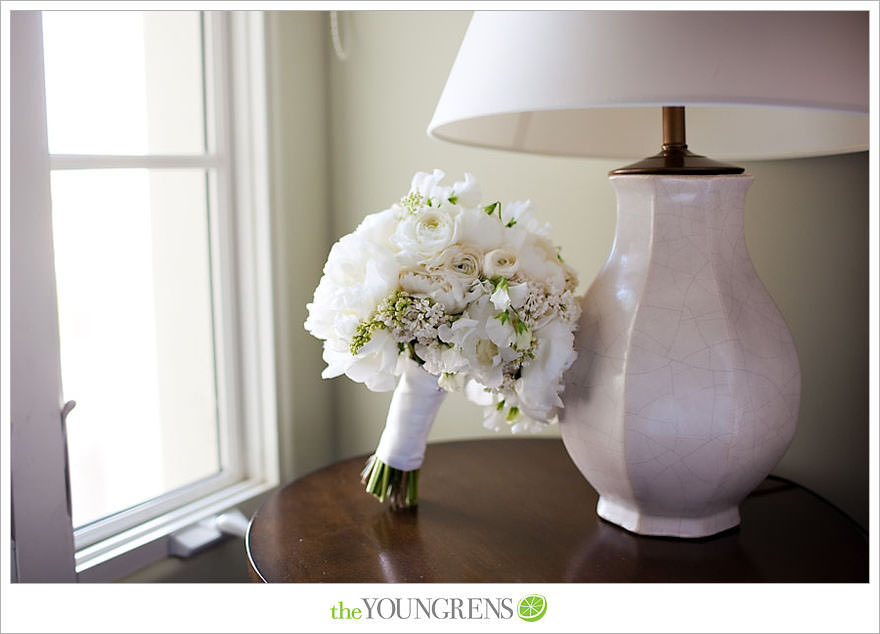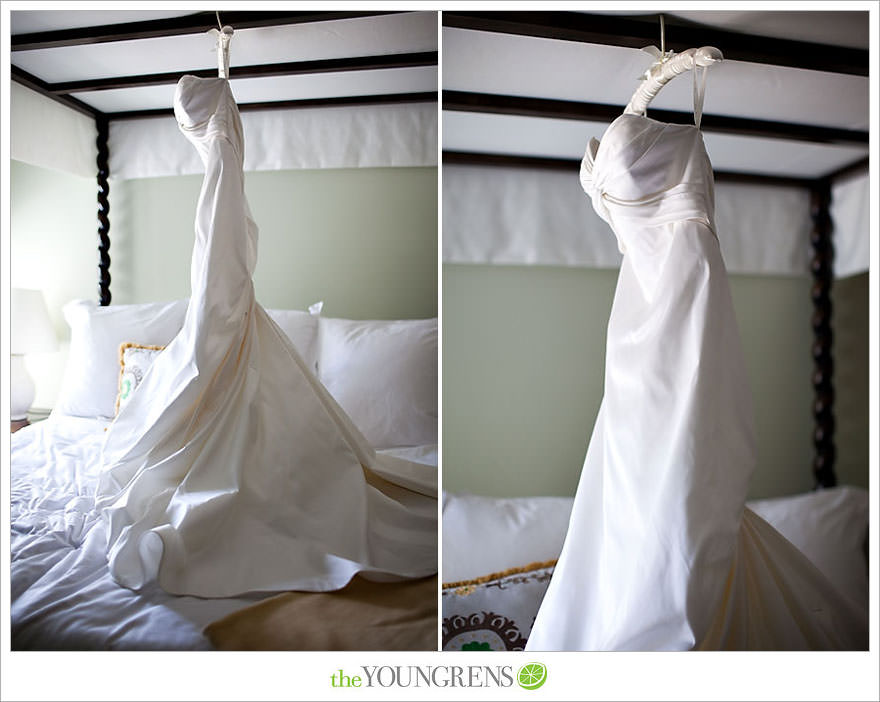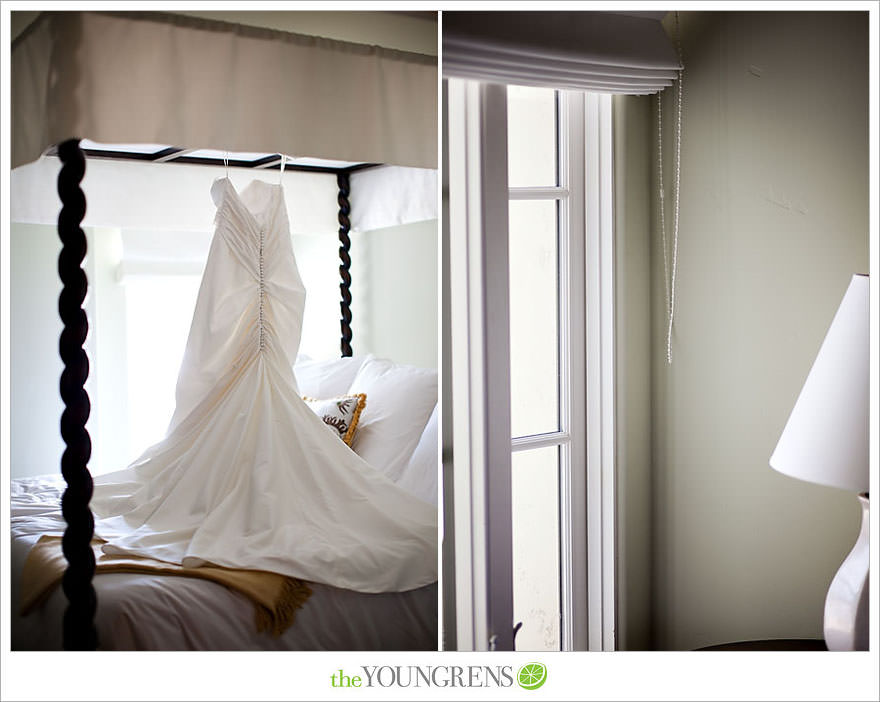 After a few dates with Emily, Josh knew that he wanted to marry this girl. He bought her this pair of blue heels (yeah, Josh is pretty much the perfect guy), and Emily never wore them until her wedding day. She knew immediately that they would be her "something blue." I just about melted when I heard that story!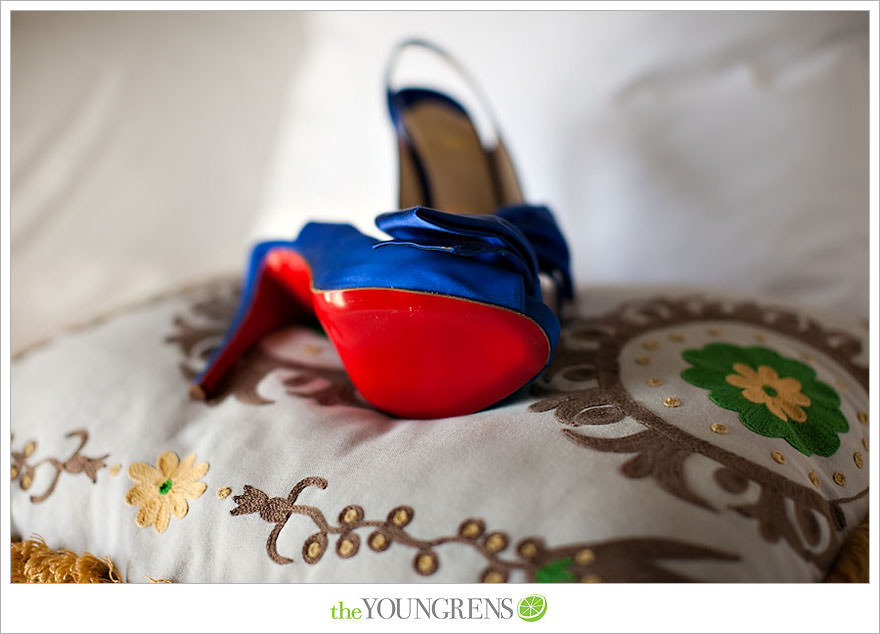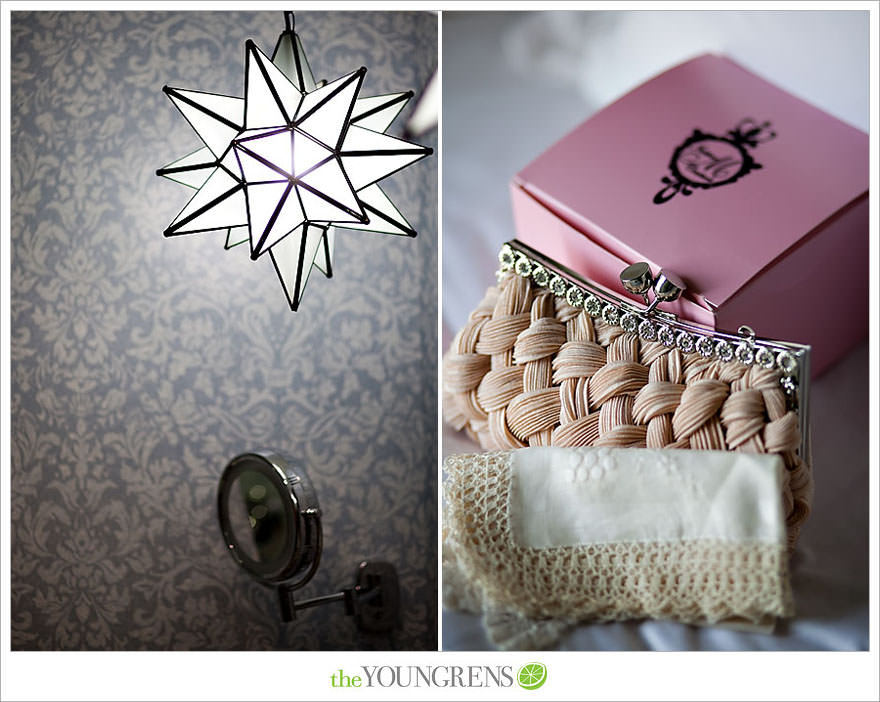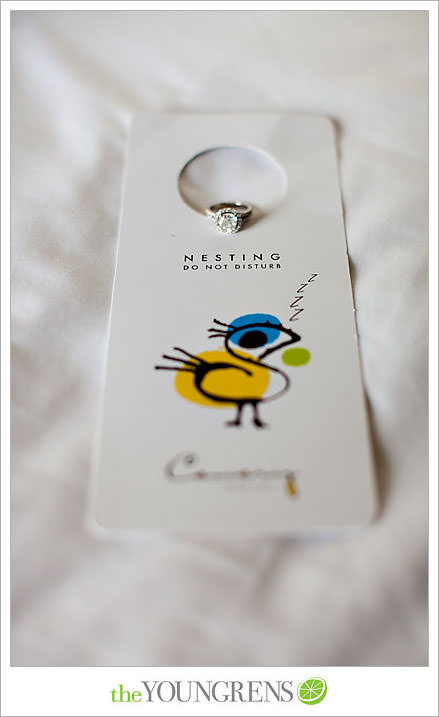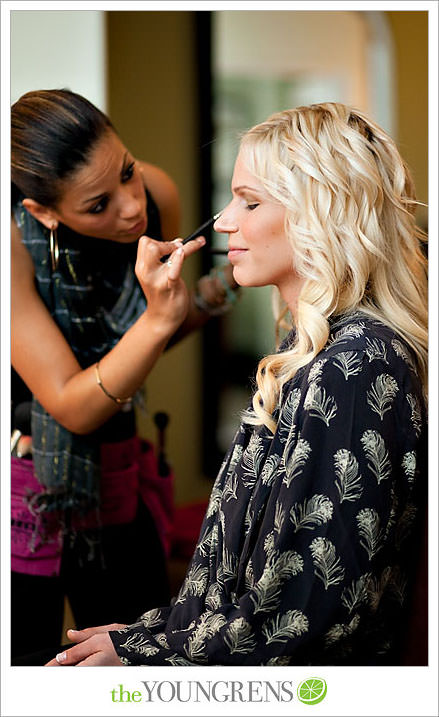 Gotta love fabulous lashes!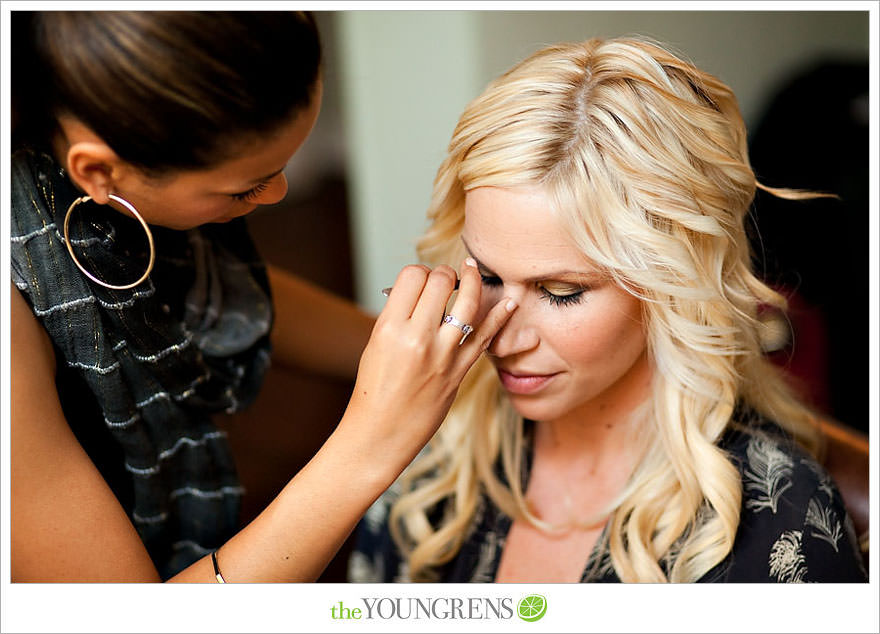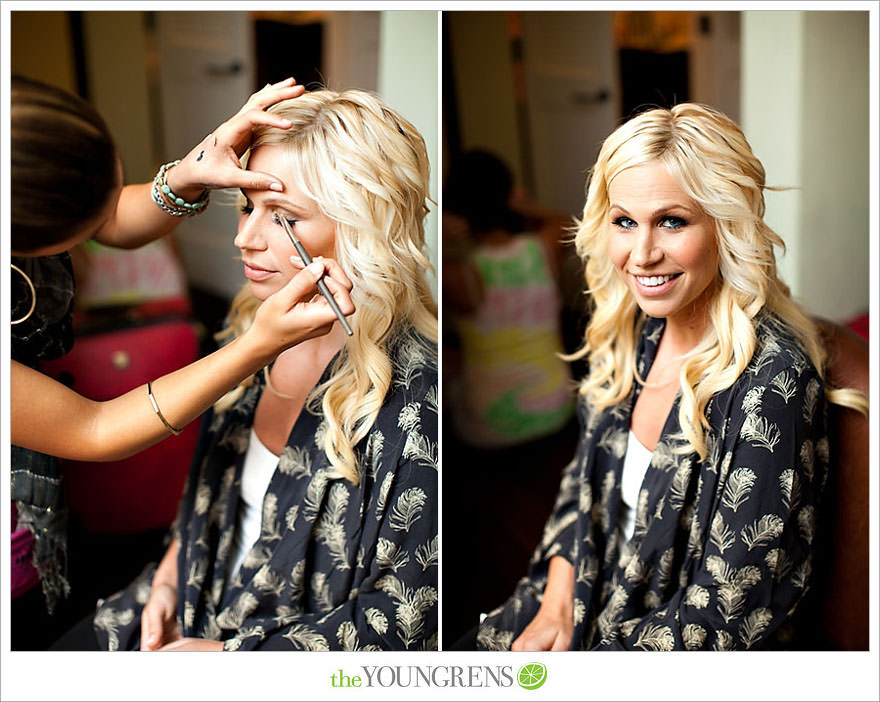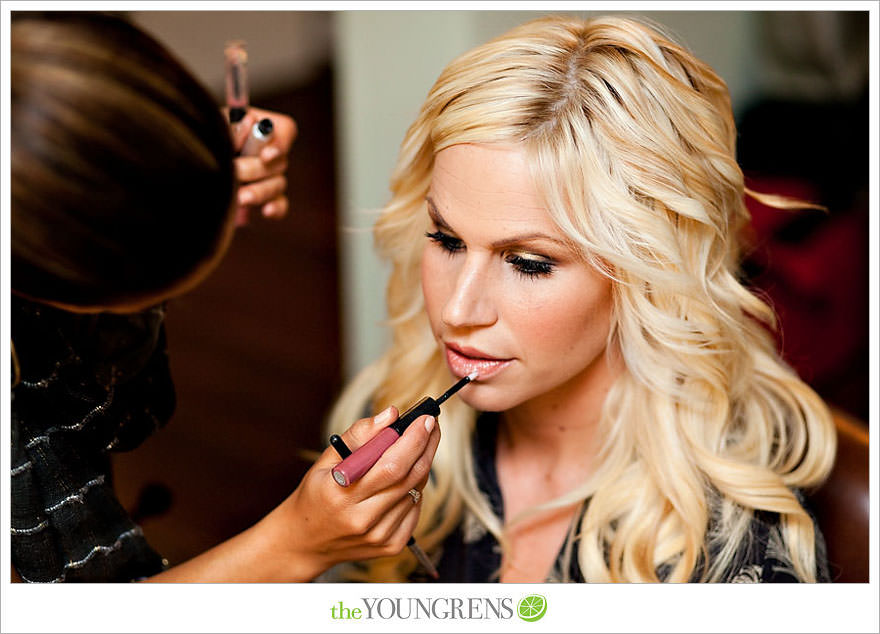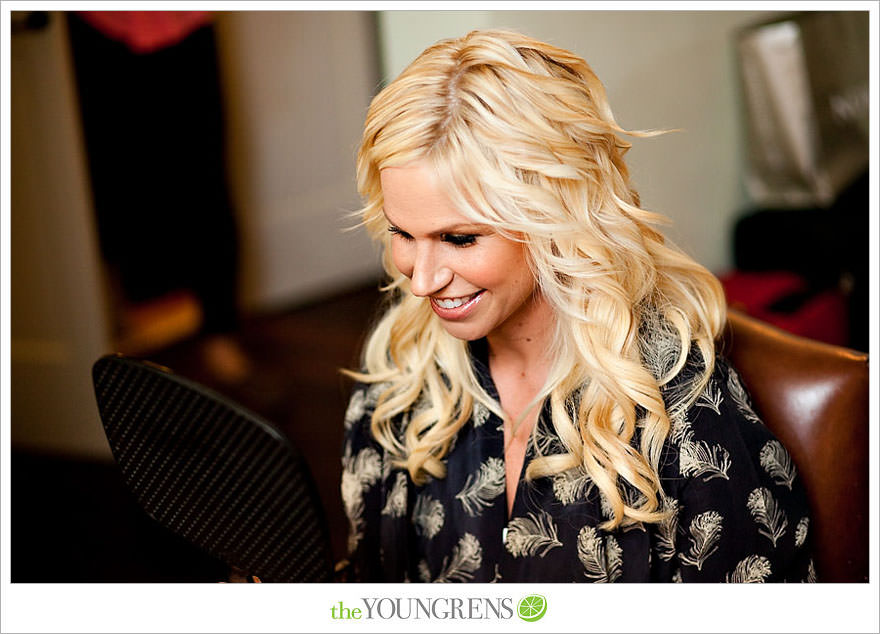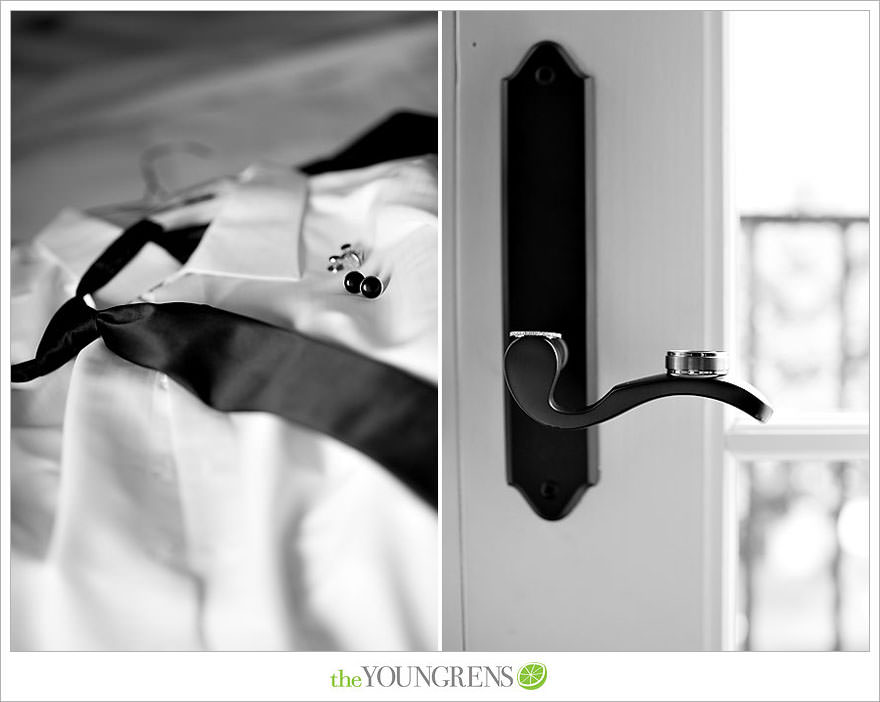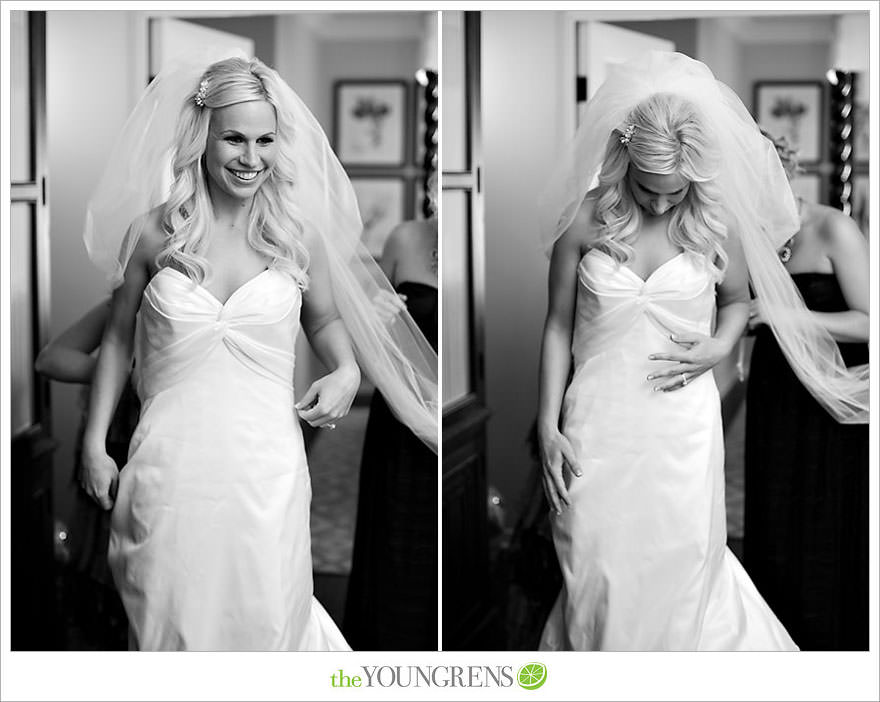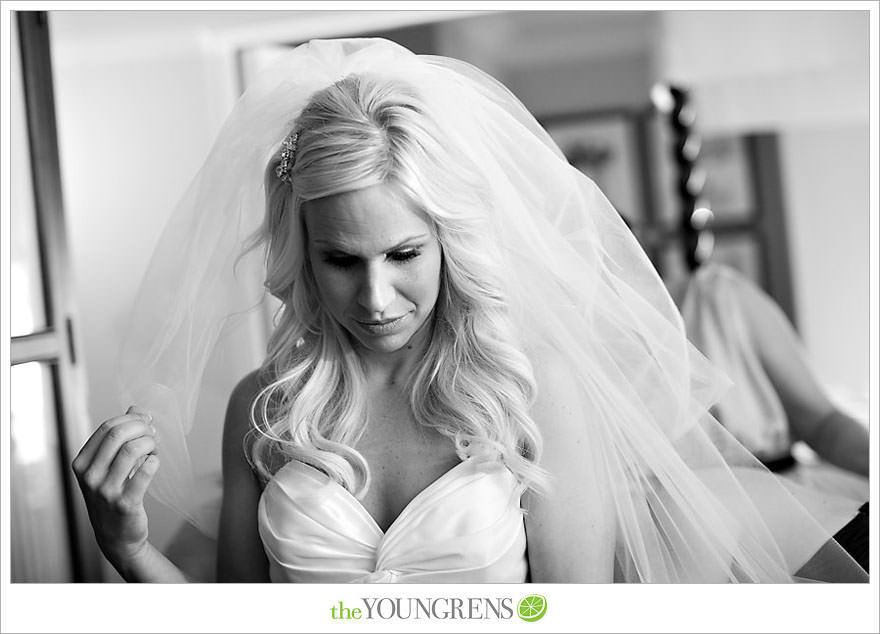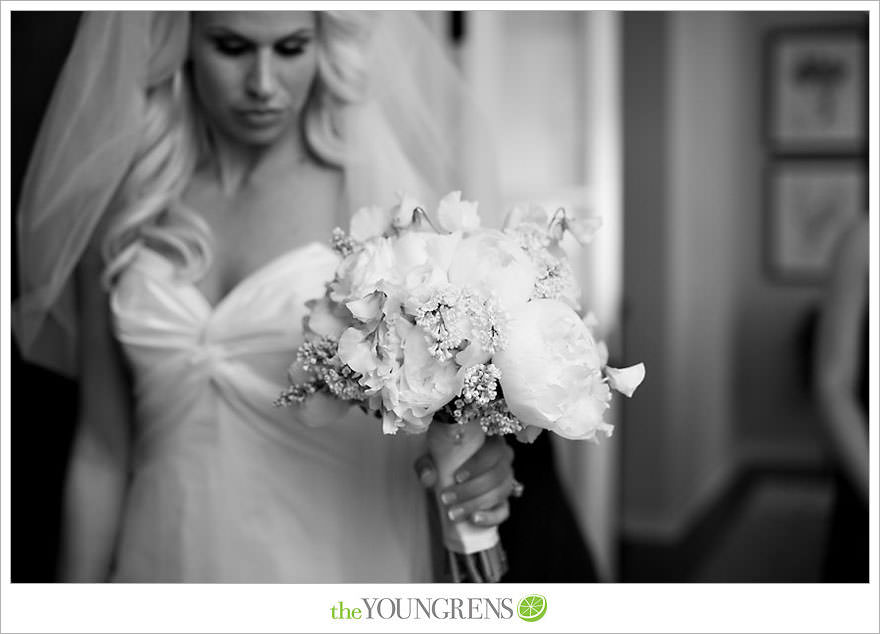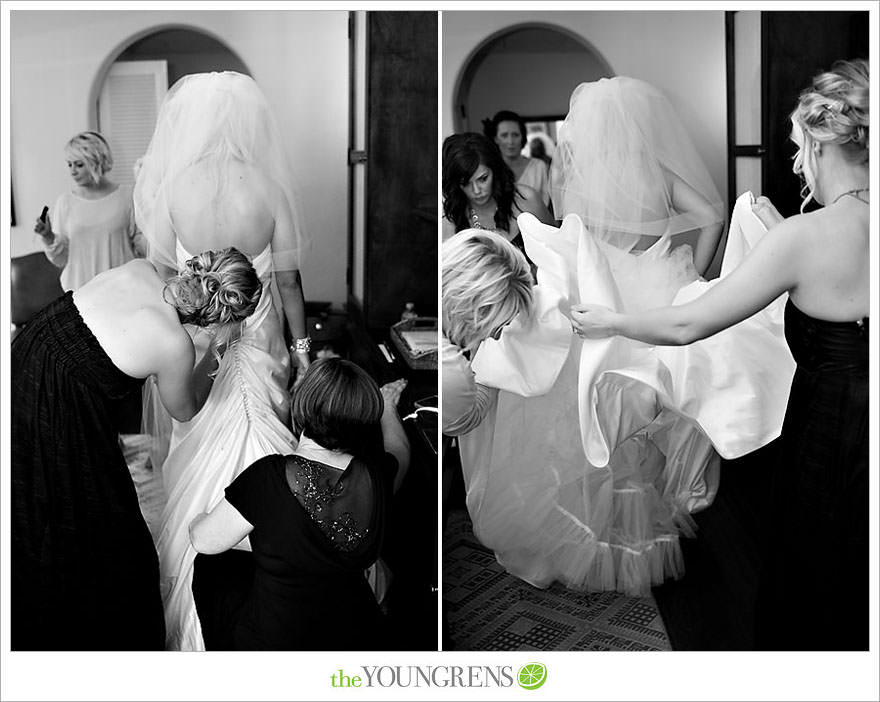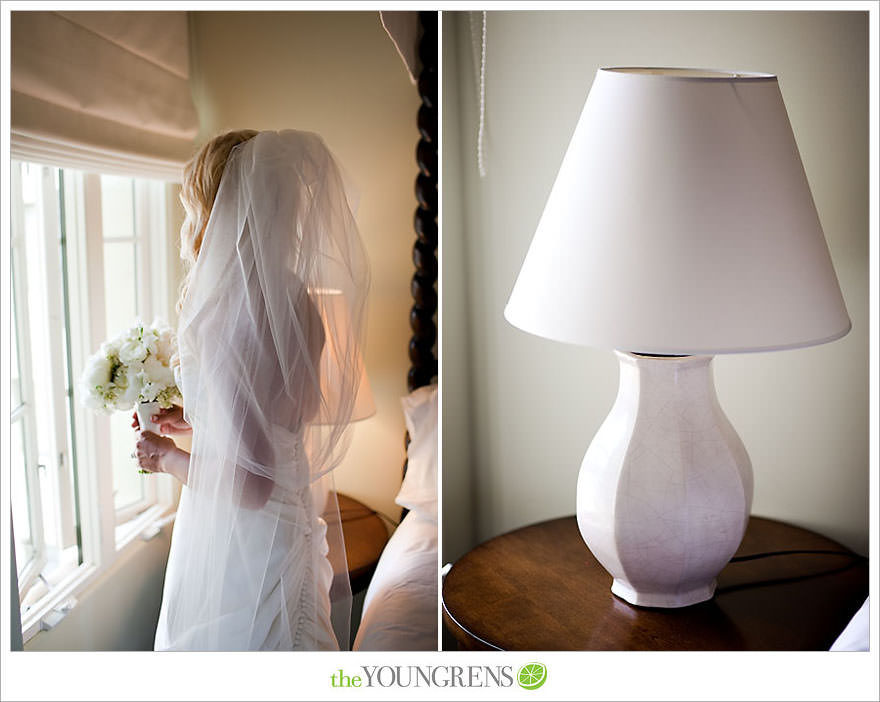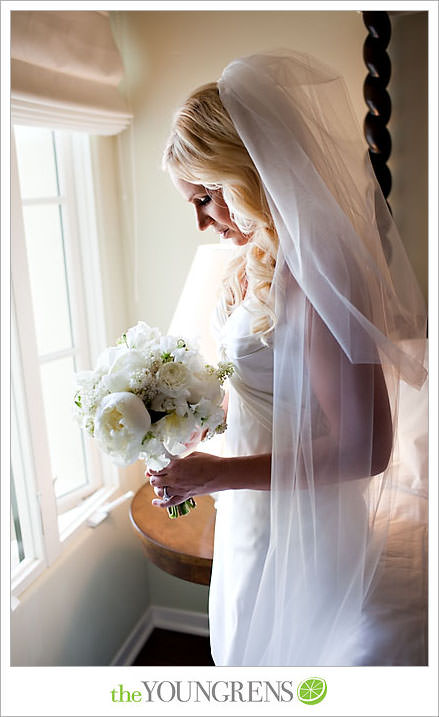 While I was hanging out with Emily putting on her dress, Jeff met up with Josh at the Santa Barbara courthouse.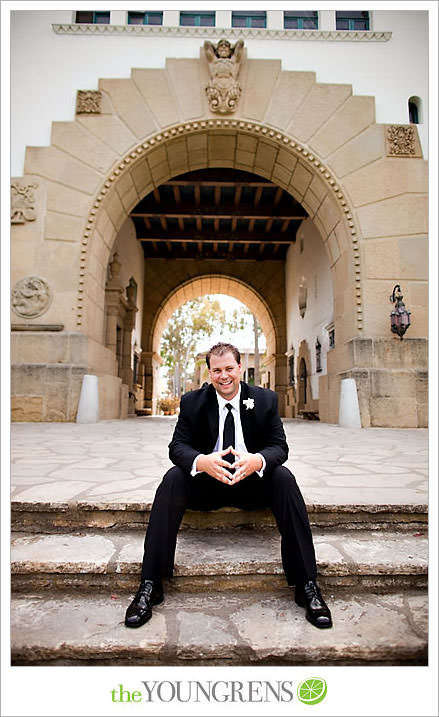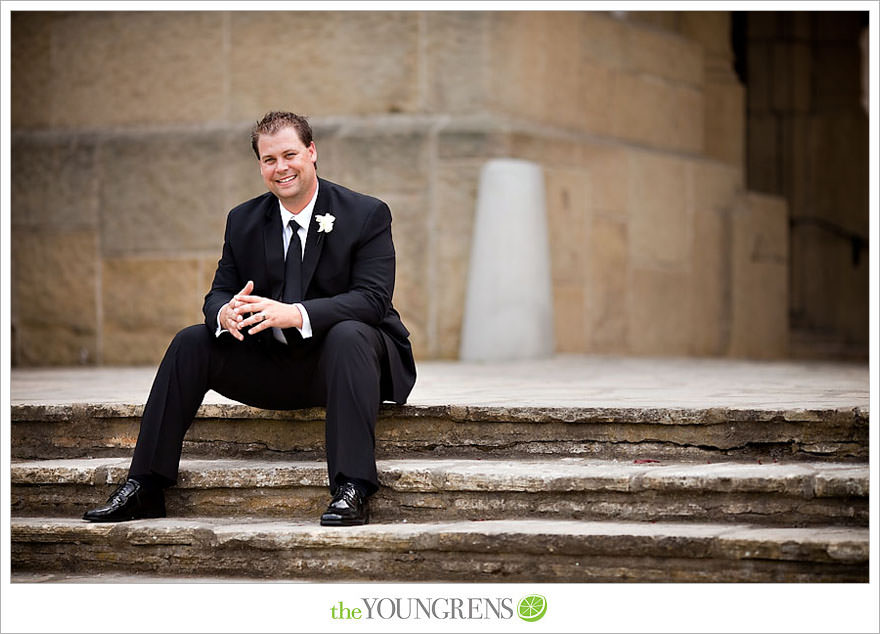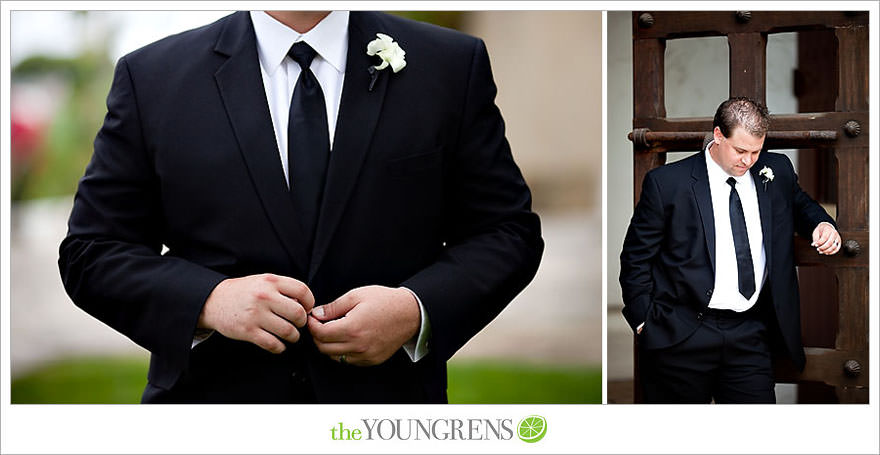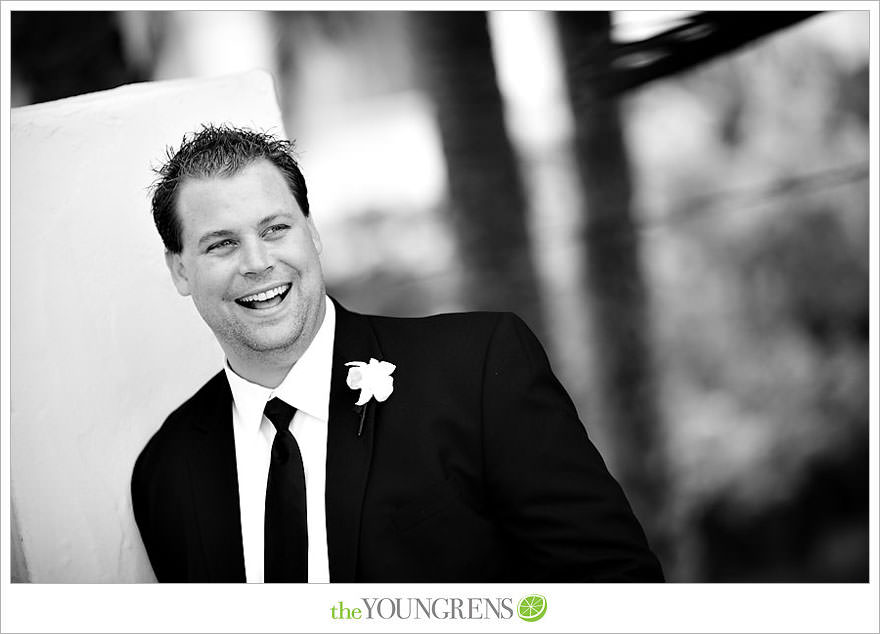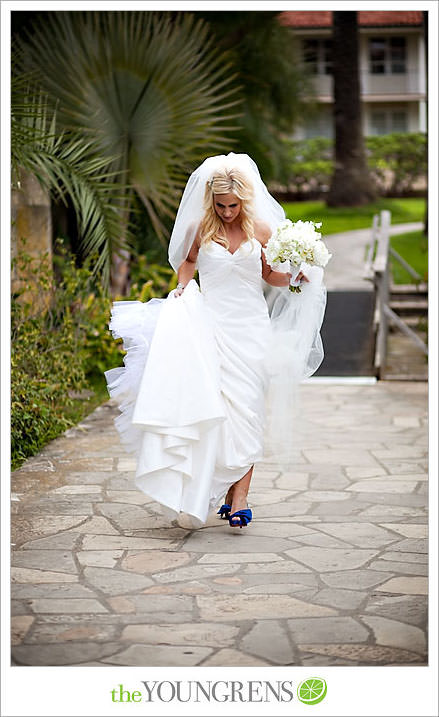 Prepare yourselves… this one was on the raddest First Look moments ever. How amazing is this guy?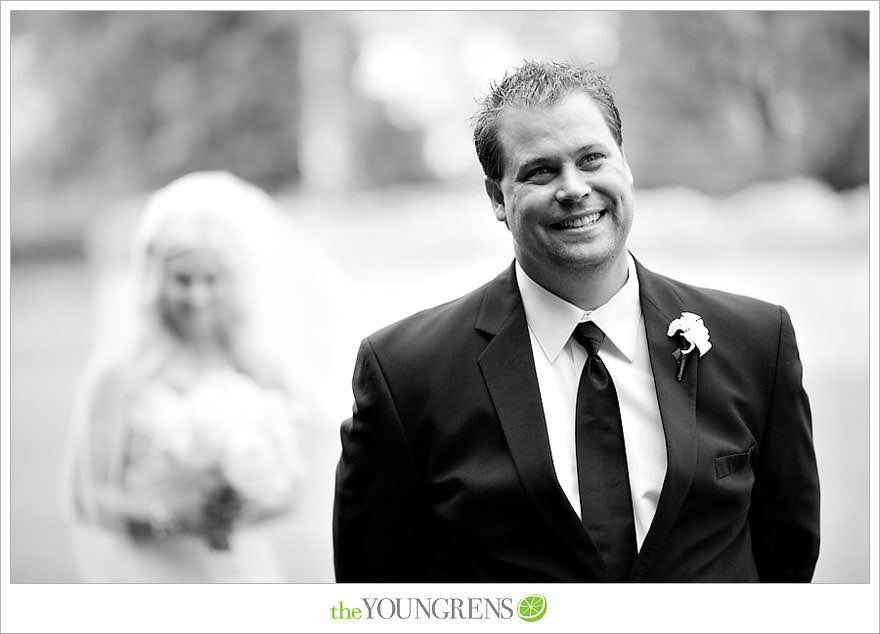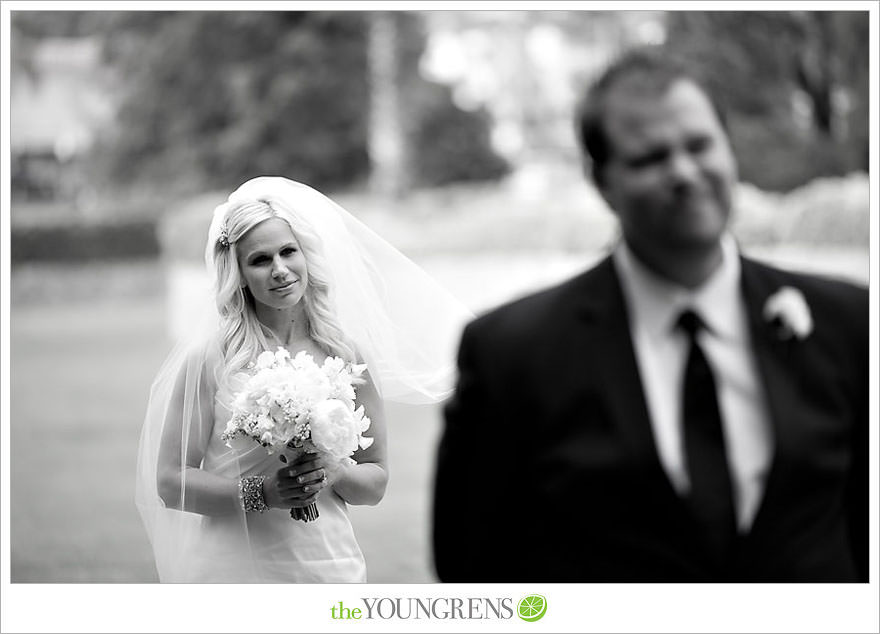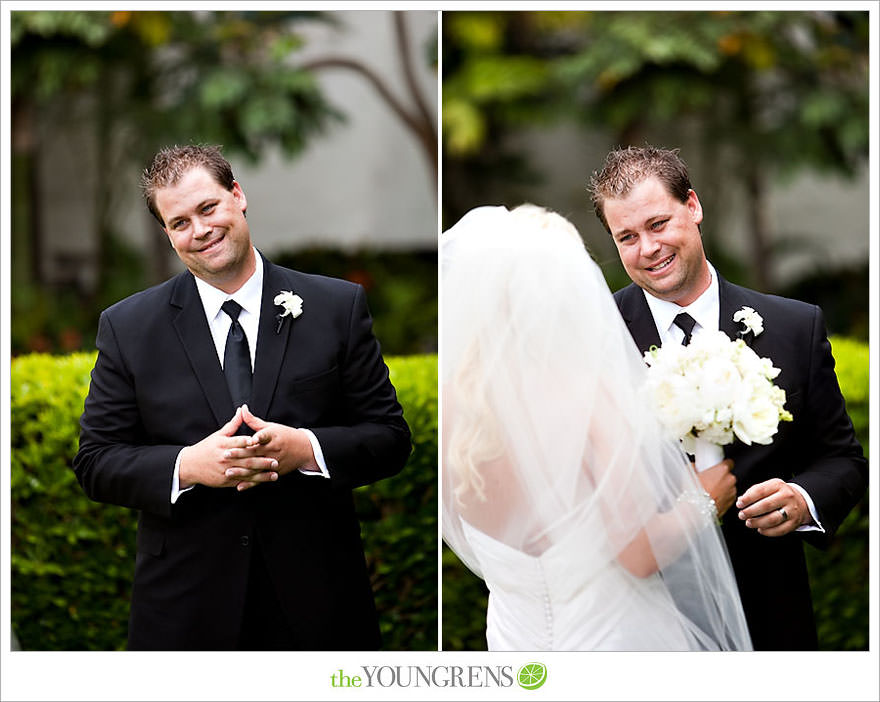 Thank goodness for auto-focus, cuz Jeff and I were definitely wiping a few tears away!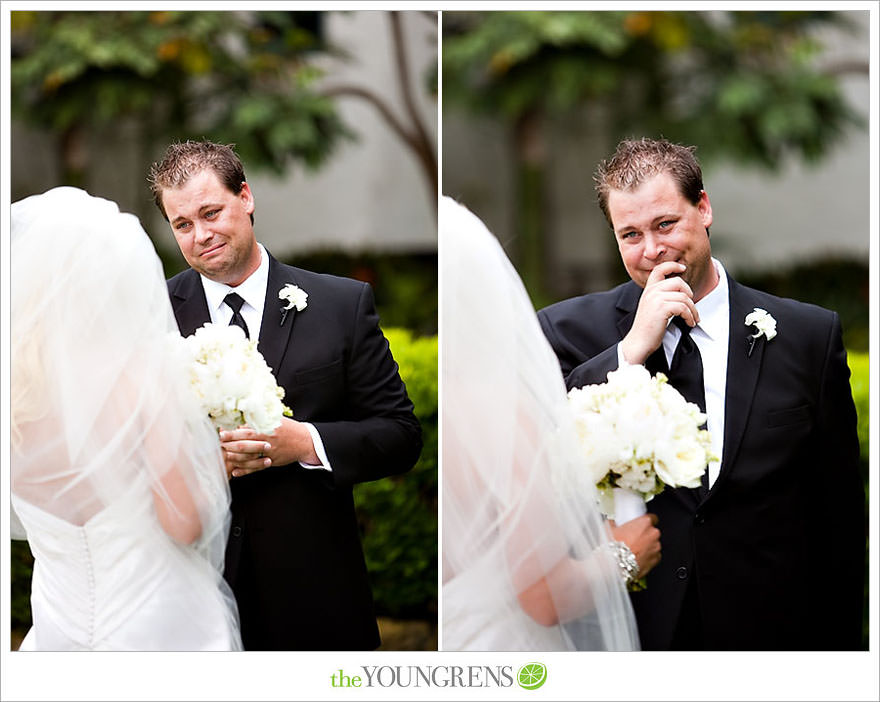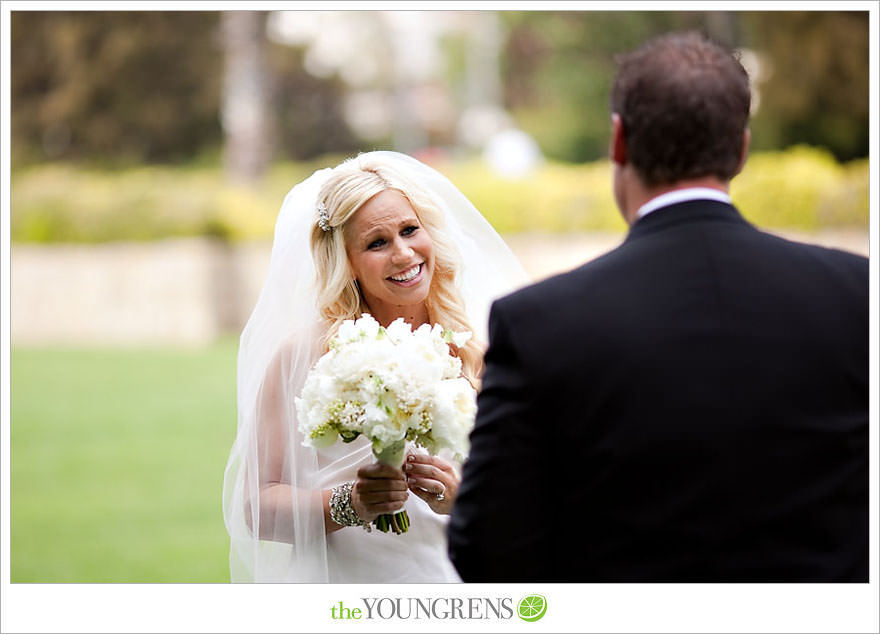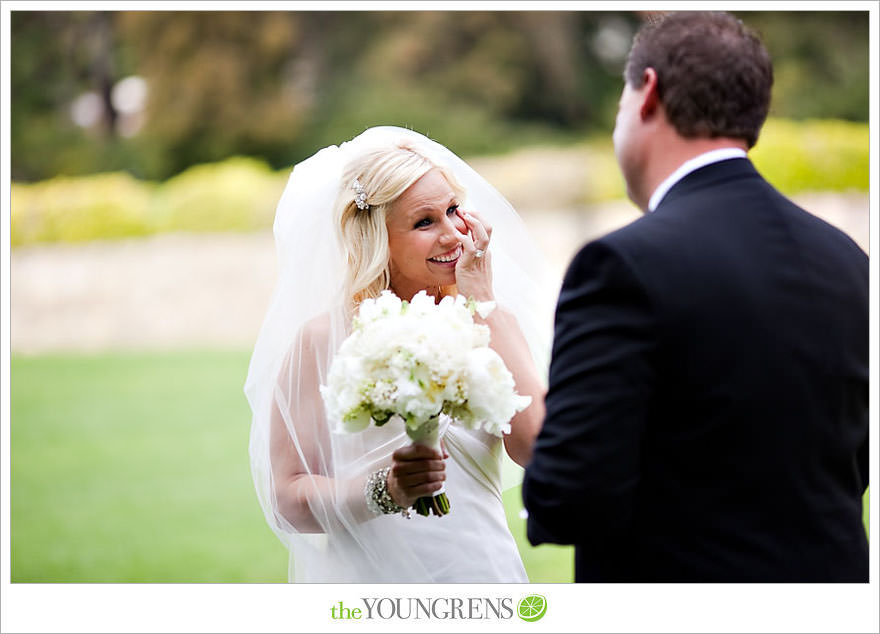 This guy is IN LOVE!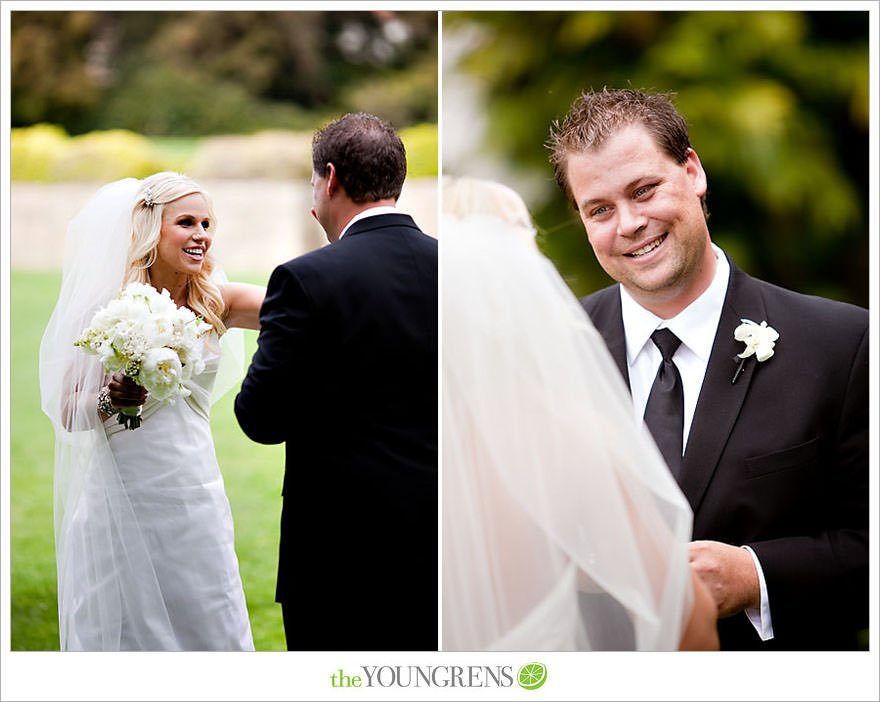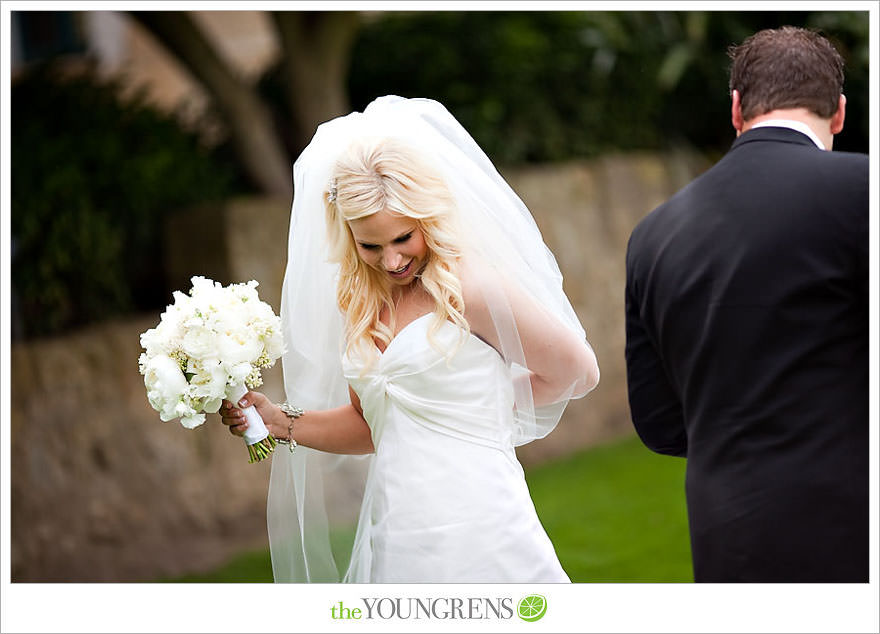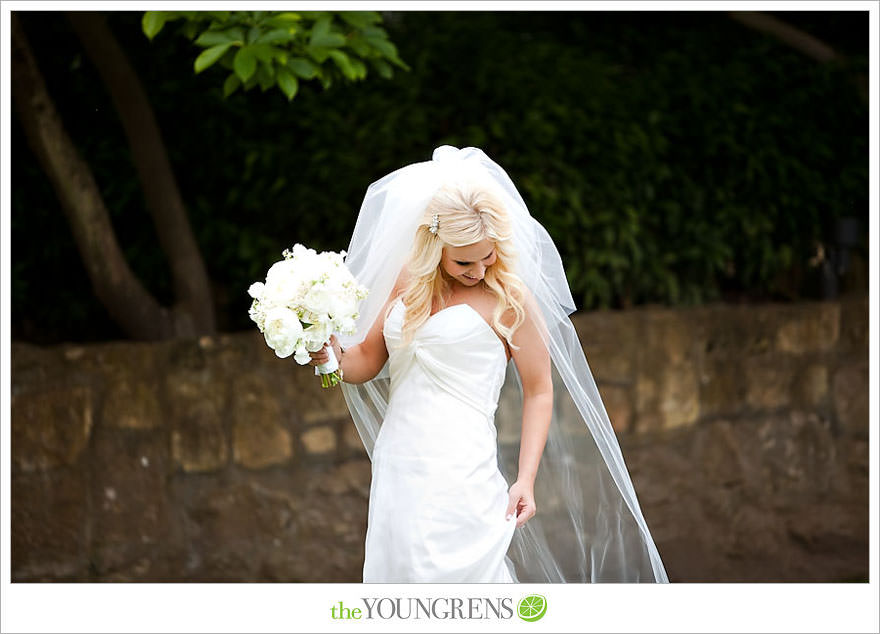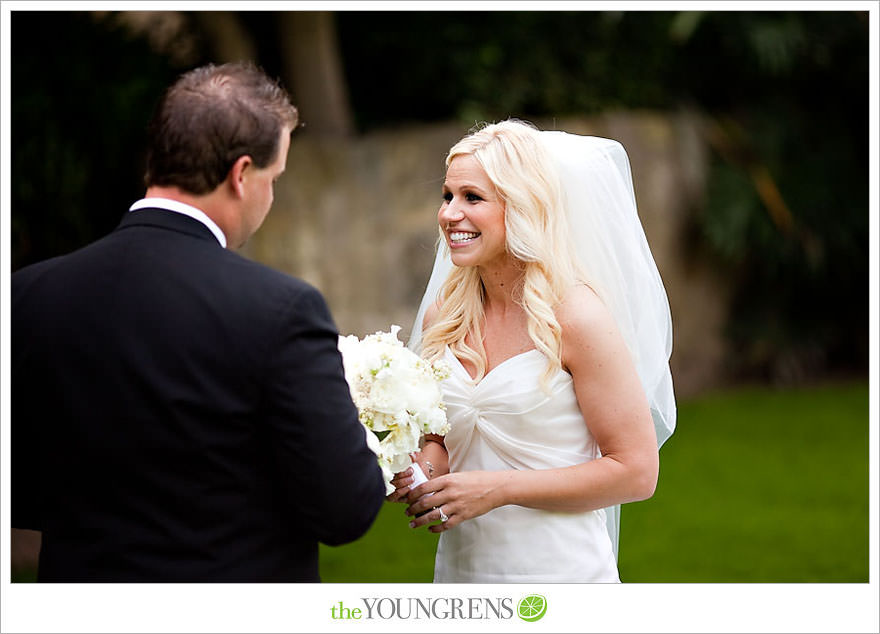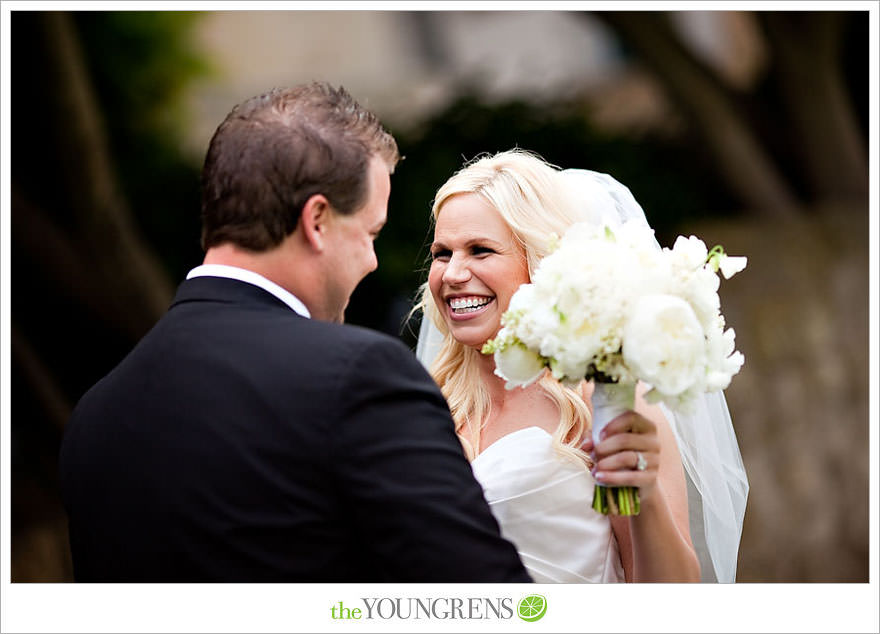 There's always a dilemma when there's sticky lip gloss involved! Ha!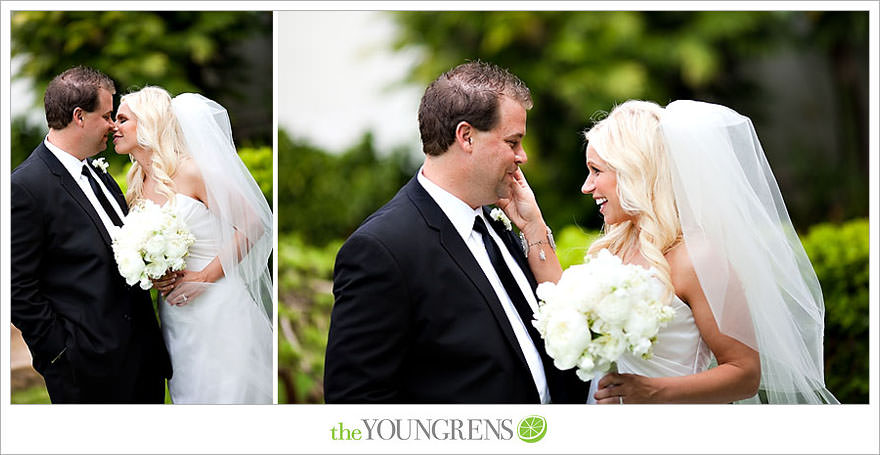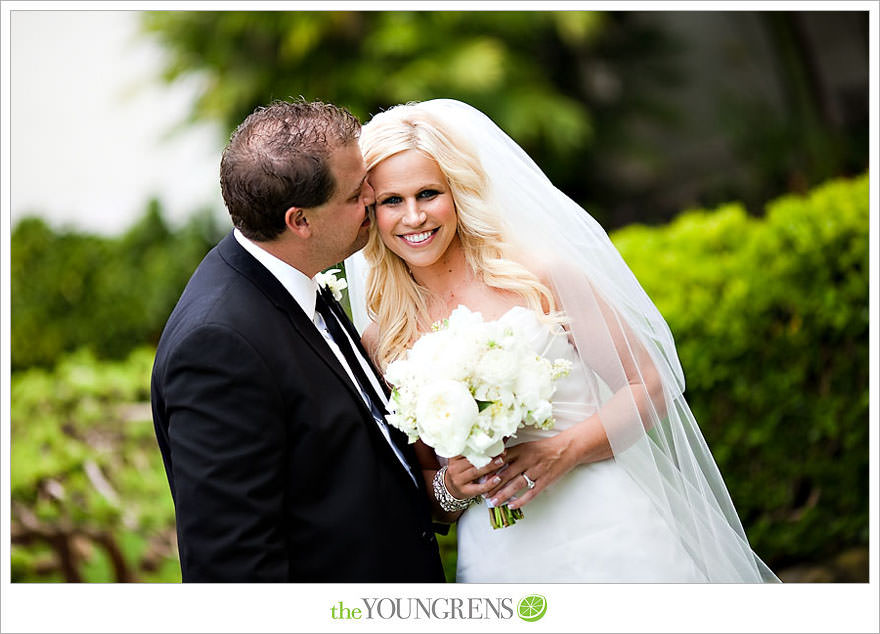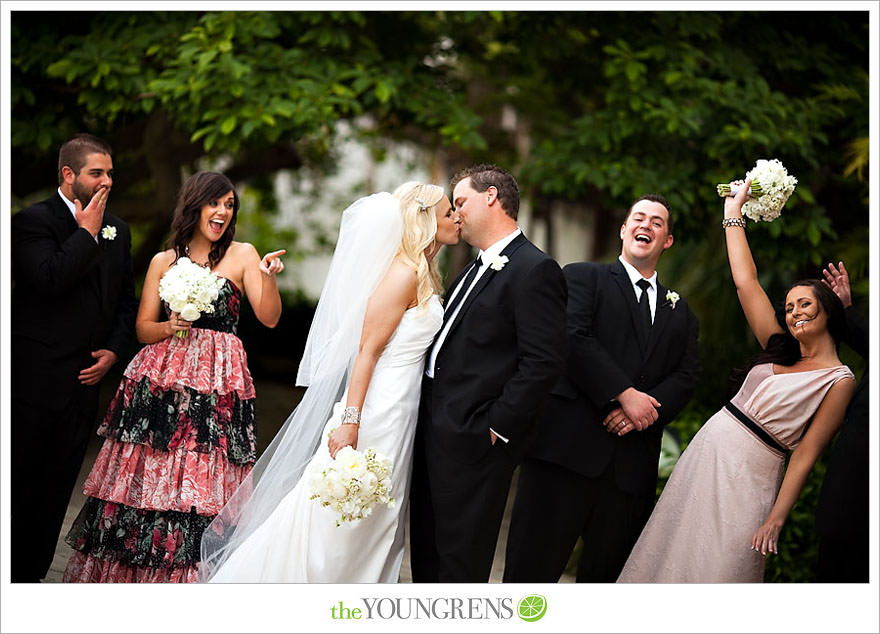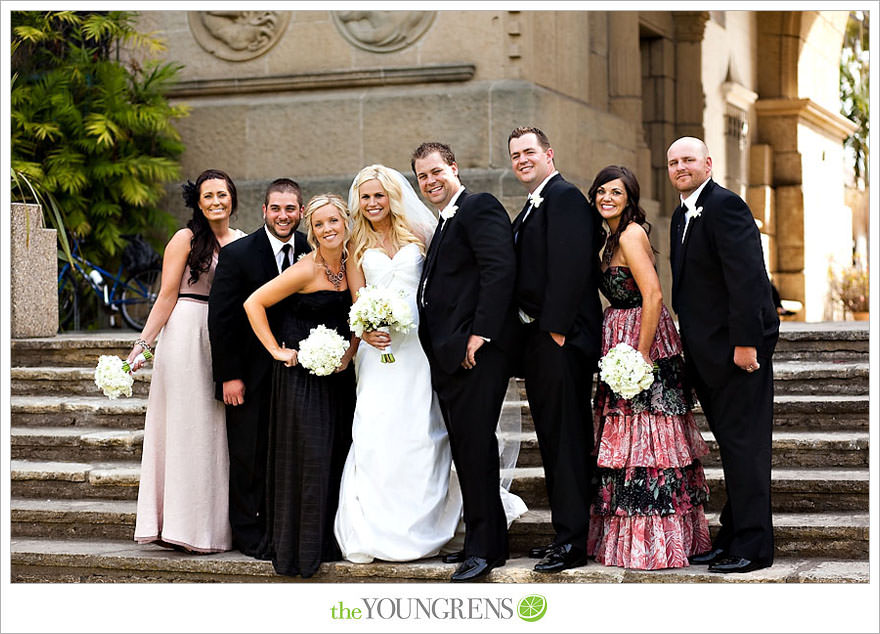 Emily had each of her girls pick out a different pattern for their dress, and then Emily chose the fabrics. I love how they turned out!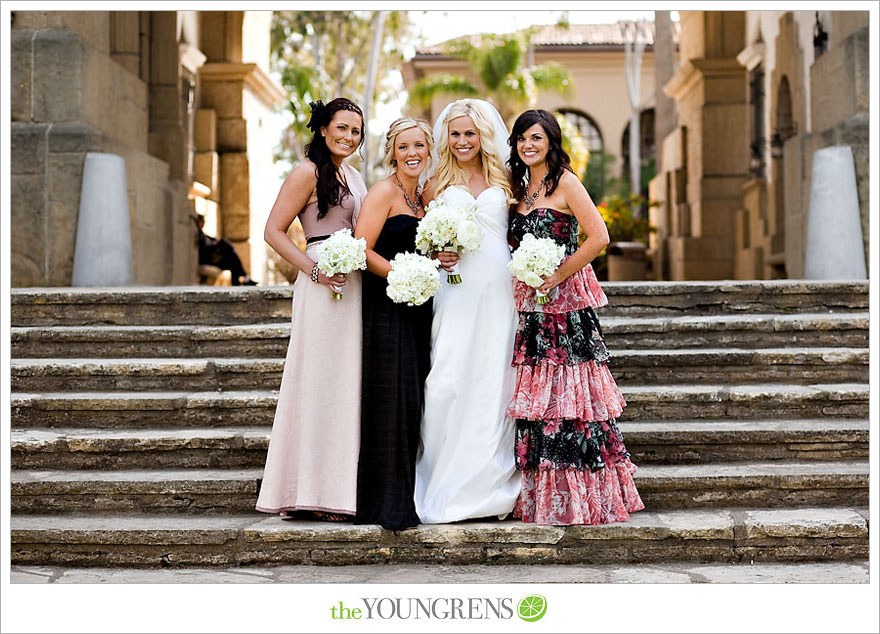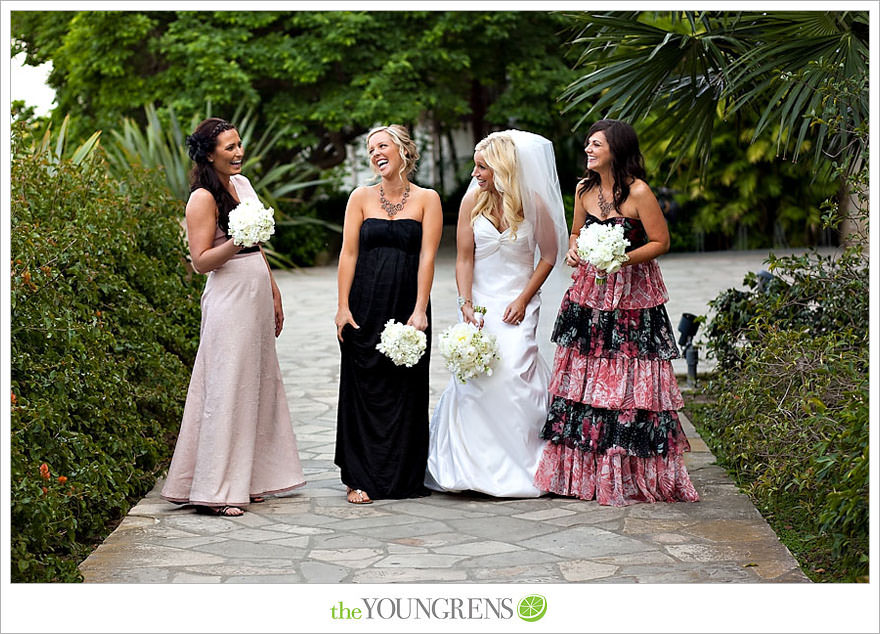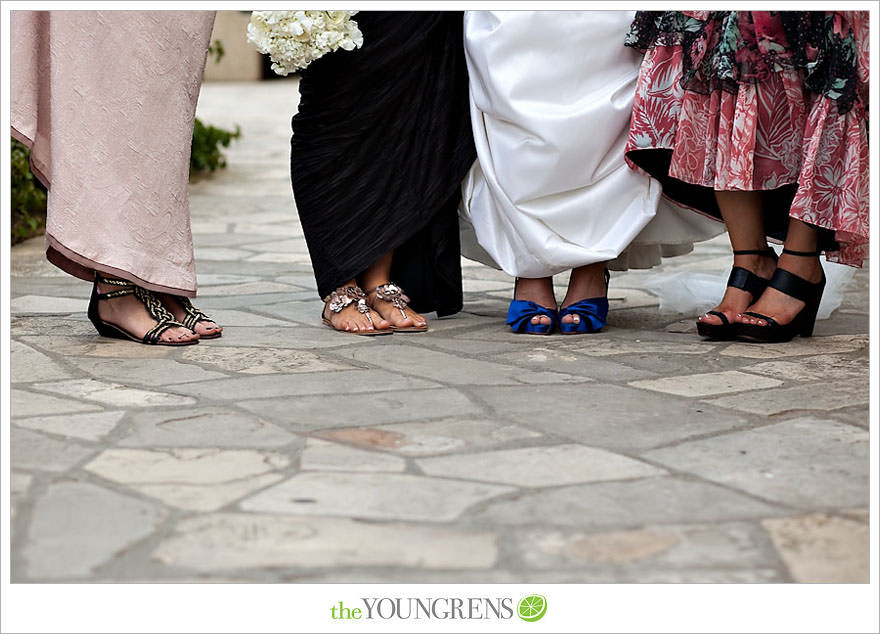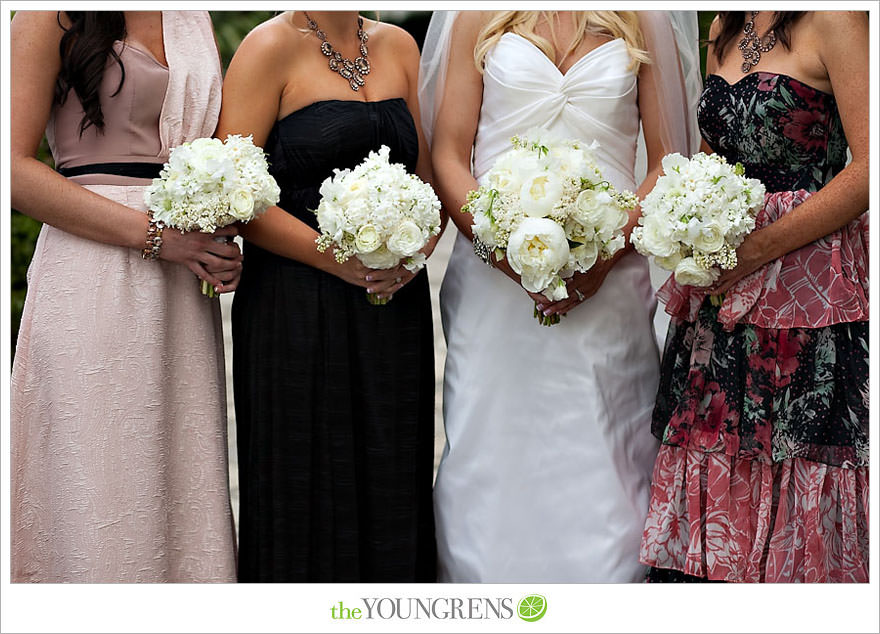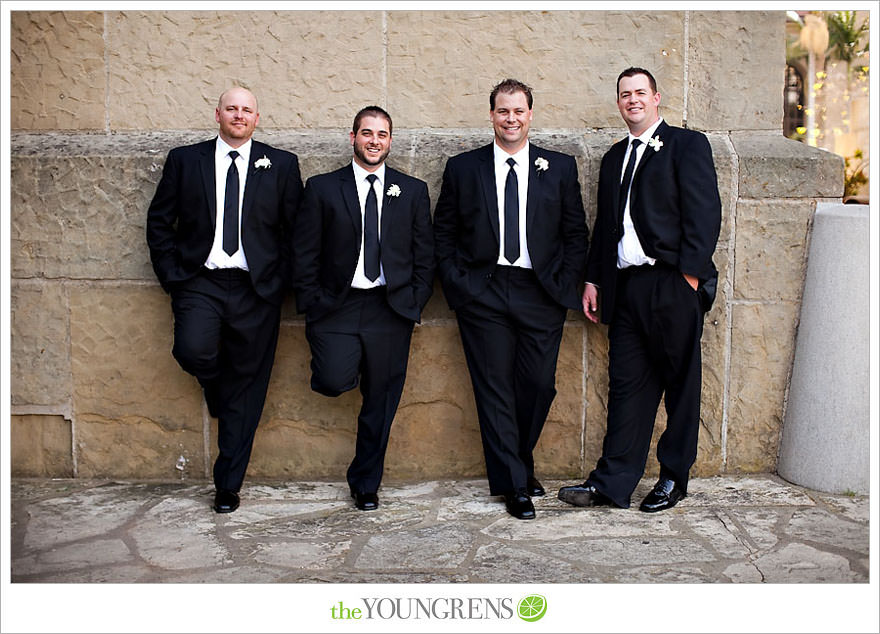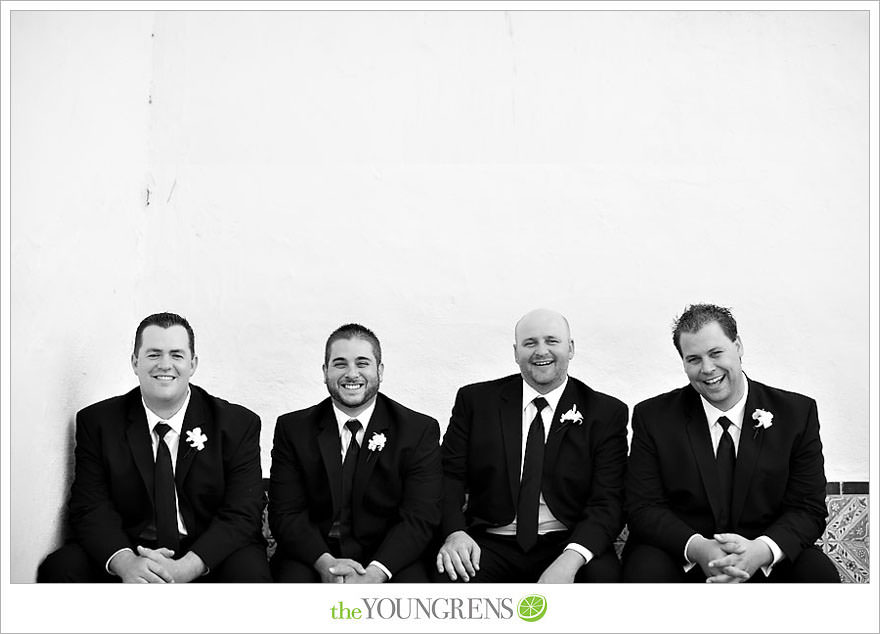 No that's not the groom they're pointing to, but there's a really funny story behind this one! You'll have to ask Josh about it…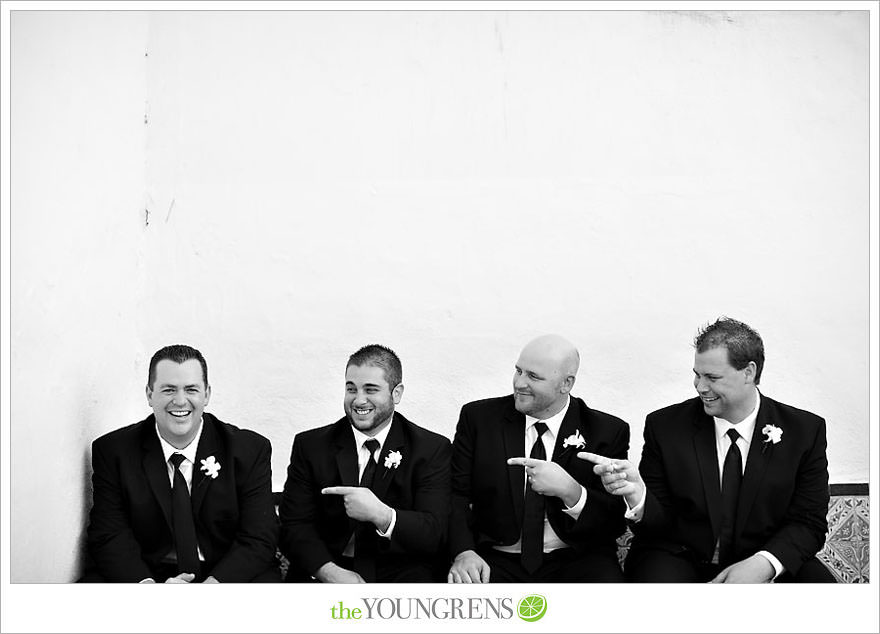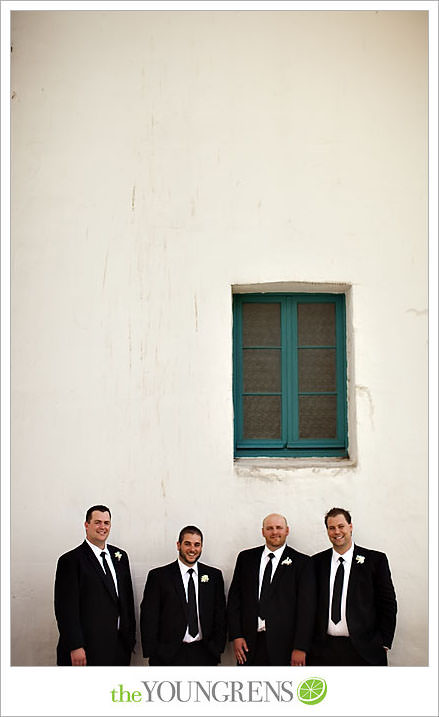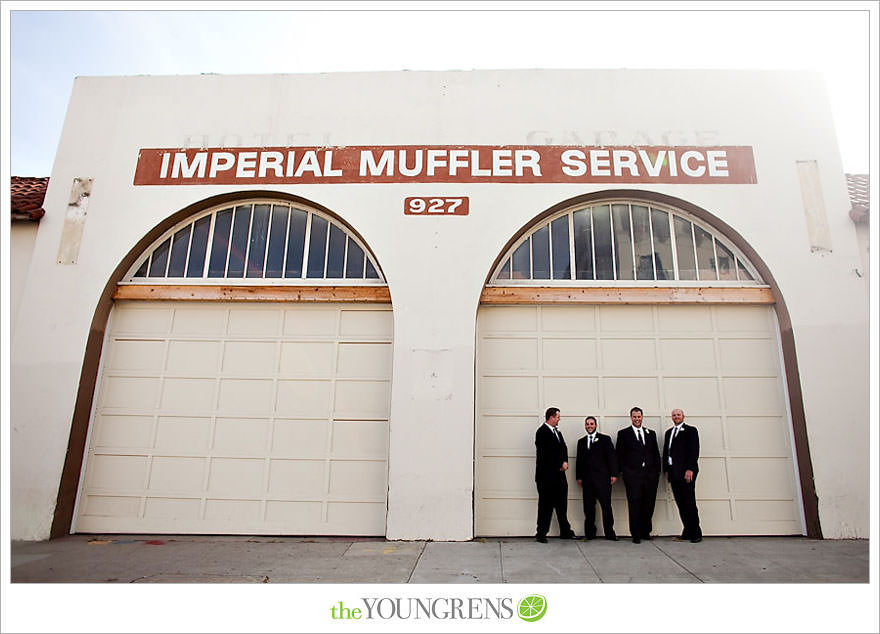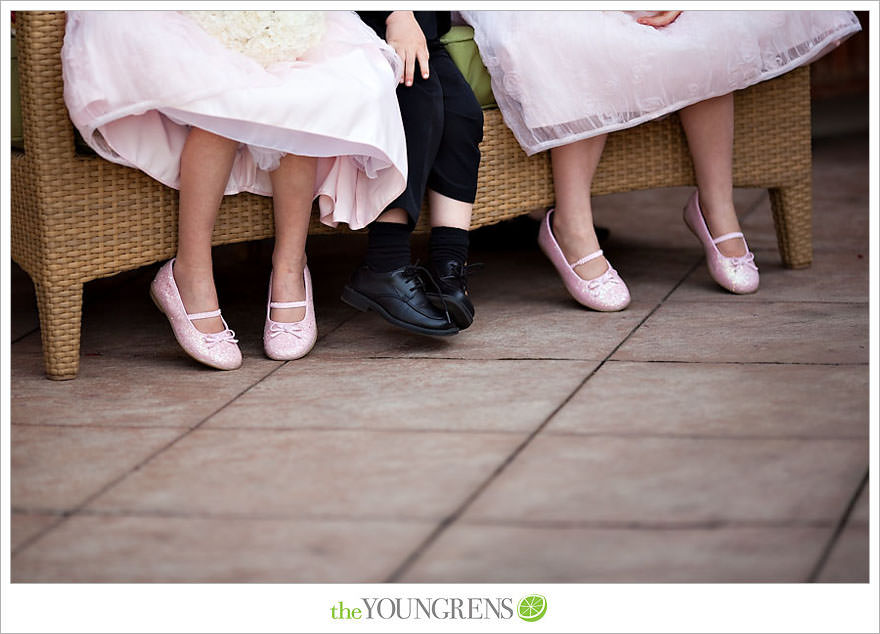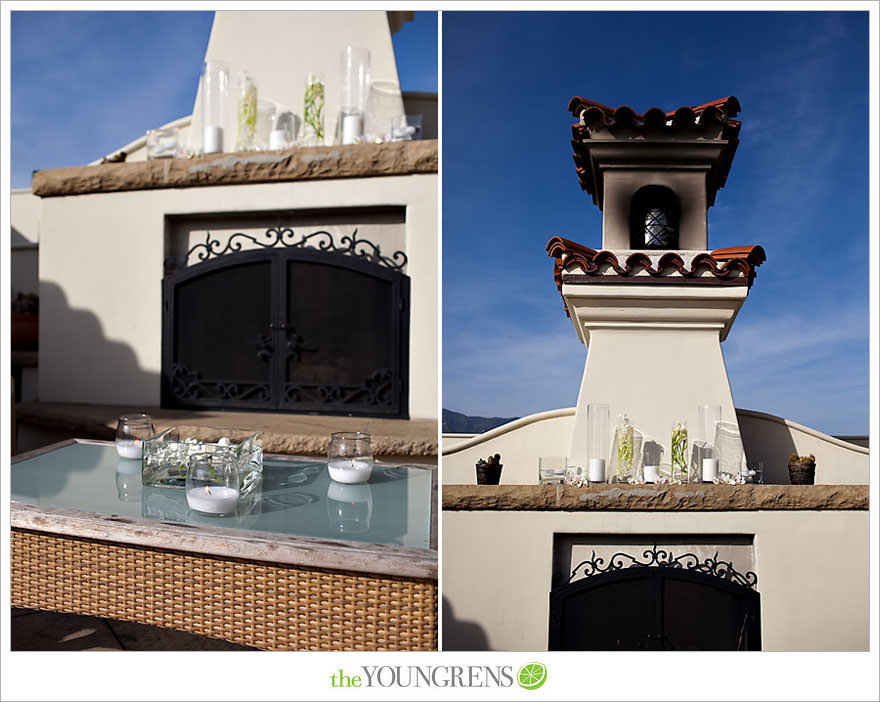 Emily's father officiated the ceremony, which I thought was so meaningful.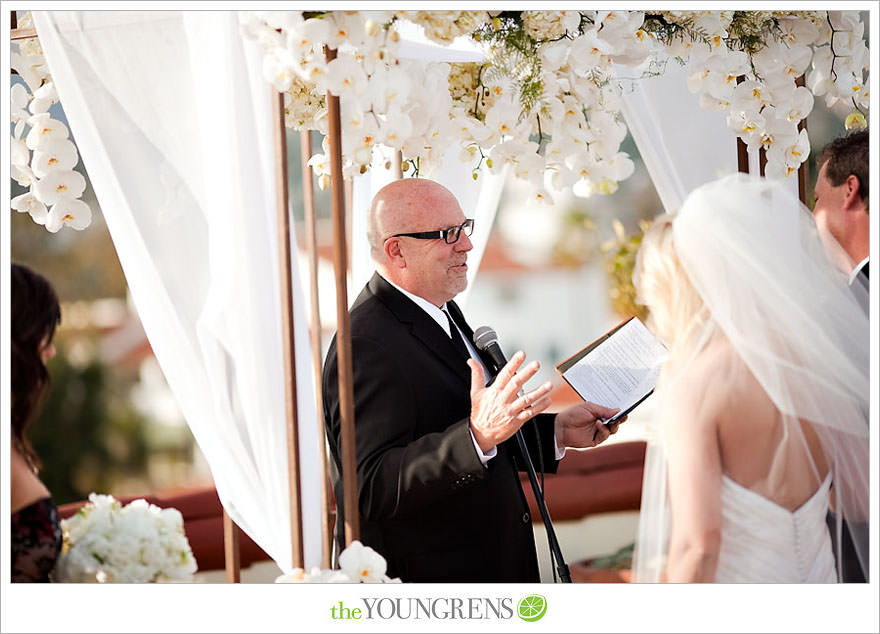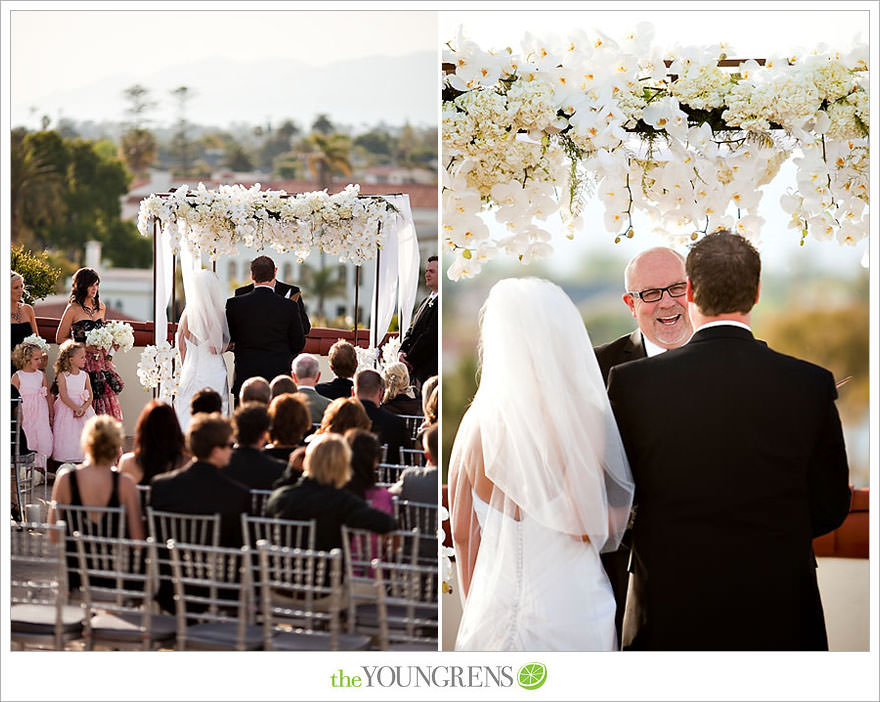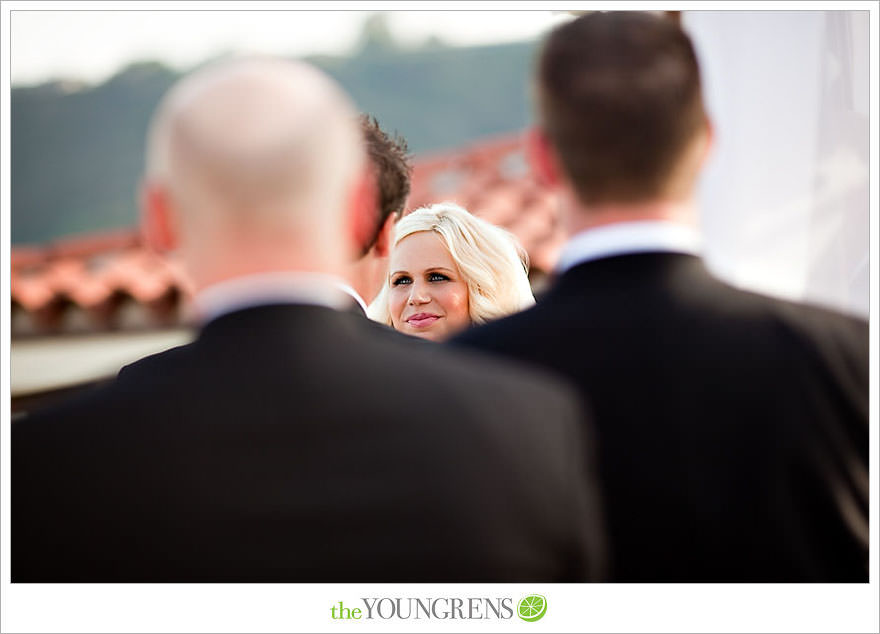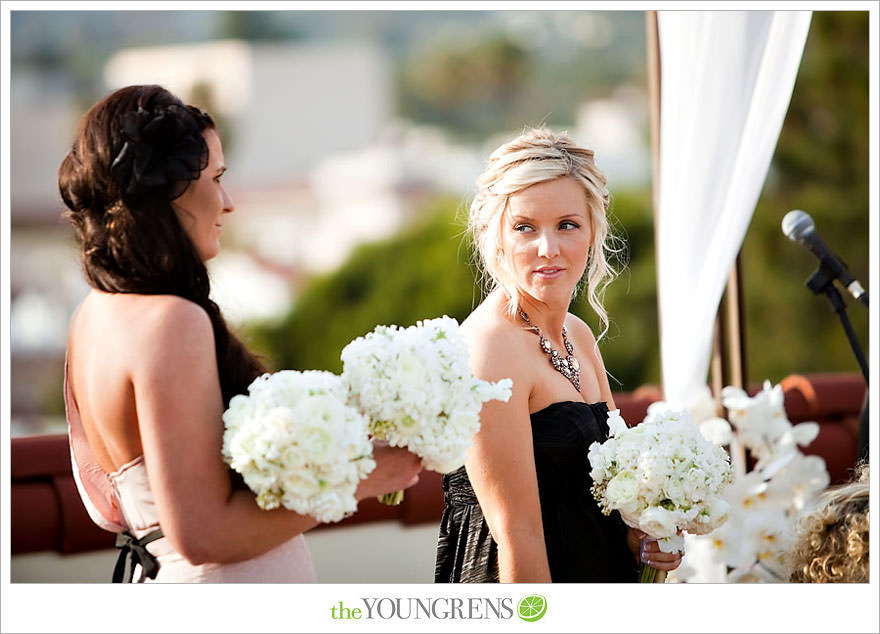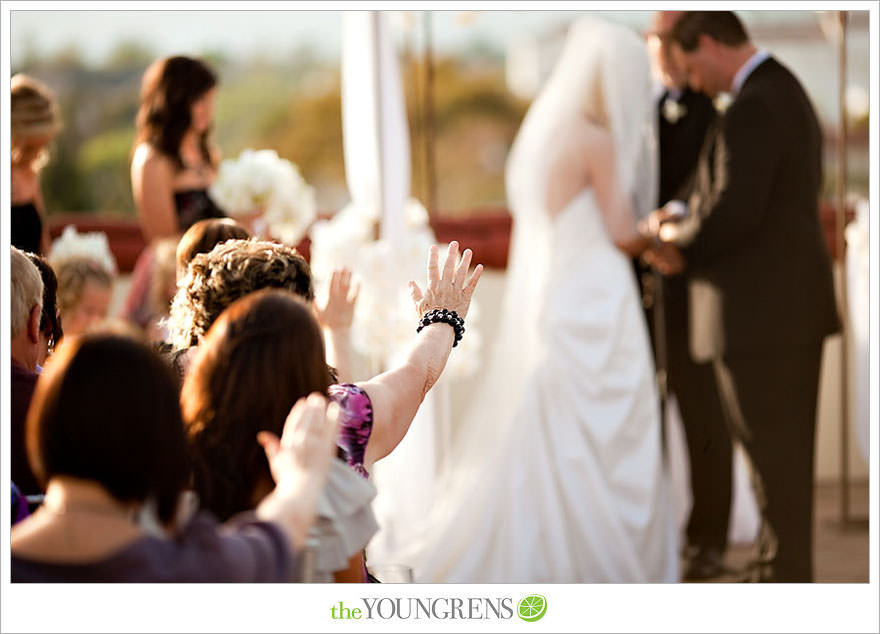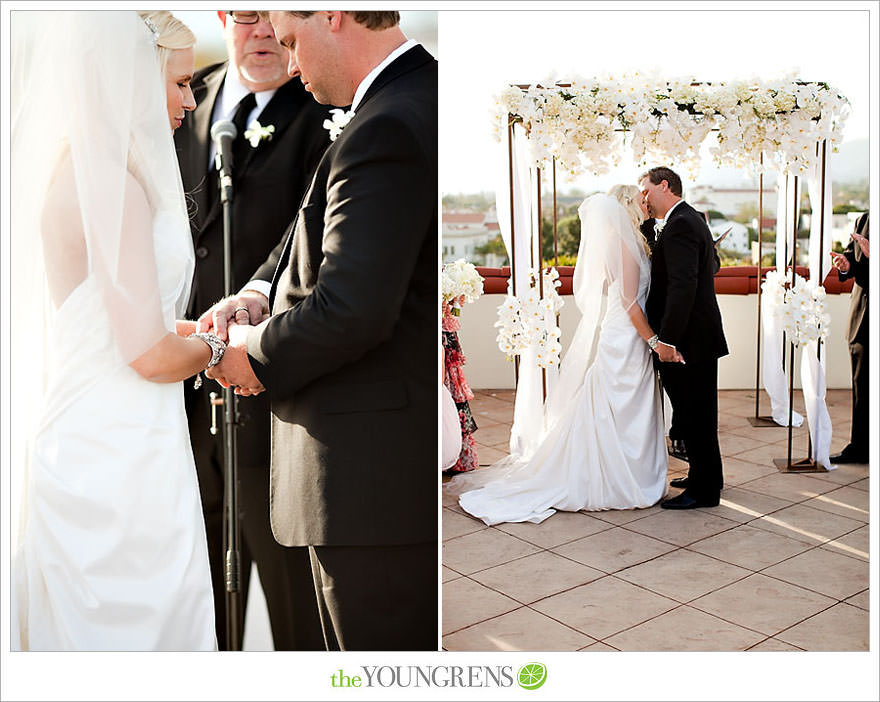 Again, the sticky lip gloss gets involved! I love it!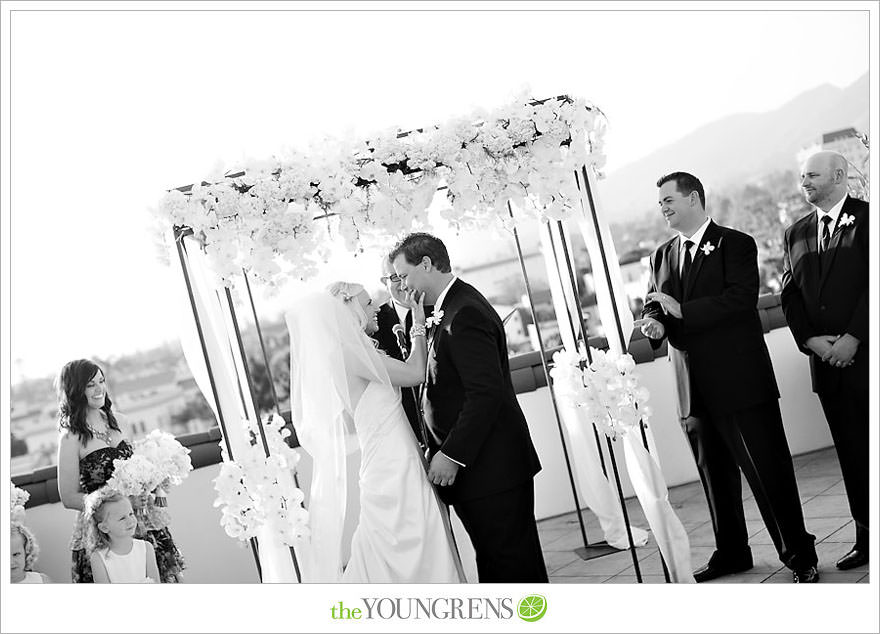 I can't wait to show you the amazing details from their reception and more of the fabulous Emily and Josh! It's all coming tomorrow morning to a blog near you, so stay tuned!
Hugs,
Erin