Eric and Rachel got married in a small seaside ceremony in La Jolla. It was just them, their parents, and their pastors on a little bluff overlooking the ocean. The summer crowds had left earlier in the month so the coastline was peaceful.  Beneath us, the water rolled along the beach, tumbling into the golden cliffs that held this little party of 12. The waves felt like massive sighs, ushering in the fall season with a breath of cool air. From the street above us, our intimate gathering must have looked teeny against the landscape.
But from within, the ceremony was teeming with emotion. Even though the people were few, the moments were big. The tears were plenty, the anticipation was palpable, and the delight was overwhelming. It was every bit as exciting, beautiful, monumental, and downright amazing as a wedding should be – big or small.
Eric and Rachel's intimate wedding was a pure DELIGHT to photograph. They held their ceremony at Cuvier Park in La Jolla, a small bluff also known as The Wedding Bowl that overlooks the San Diego coastline. Before the festivities began though, we hung out with Rachel as she got ready at the Grande Colonial Hotel on Prospect Street.
I loved Rachel's Dalia Macphee wedding gown and Michael Kors wedges that fit perfectly with her beach ceremony.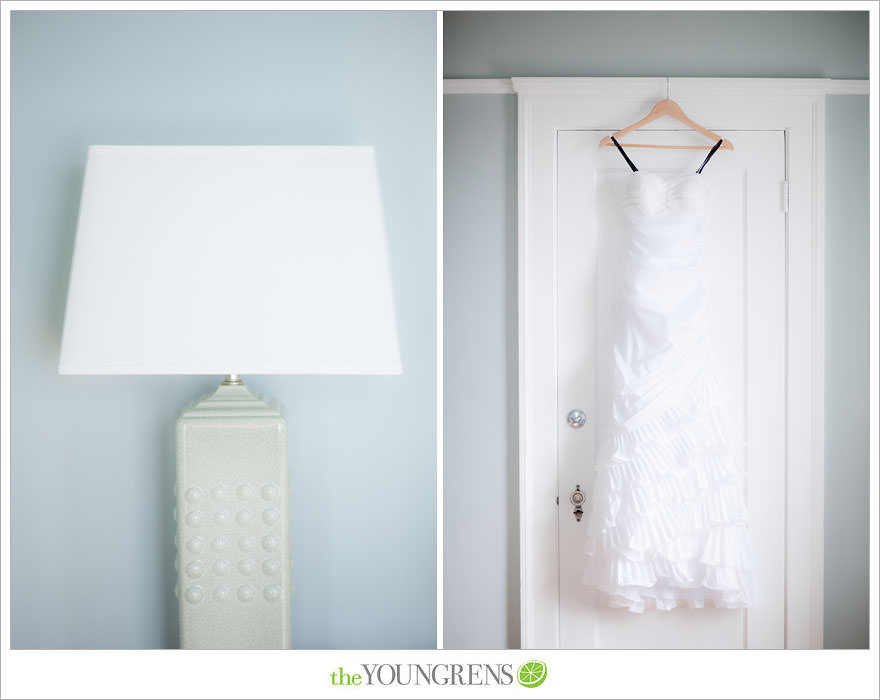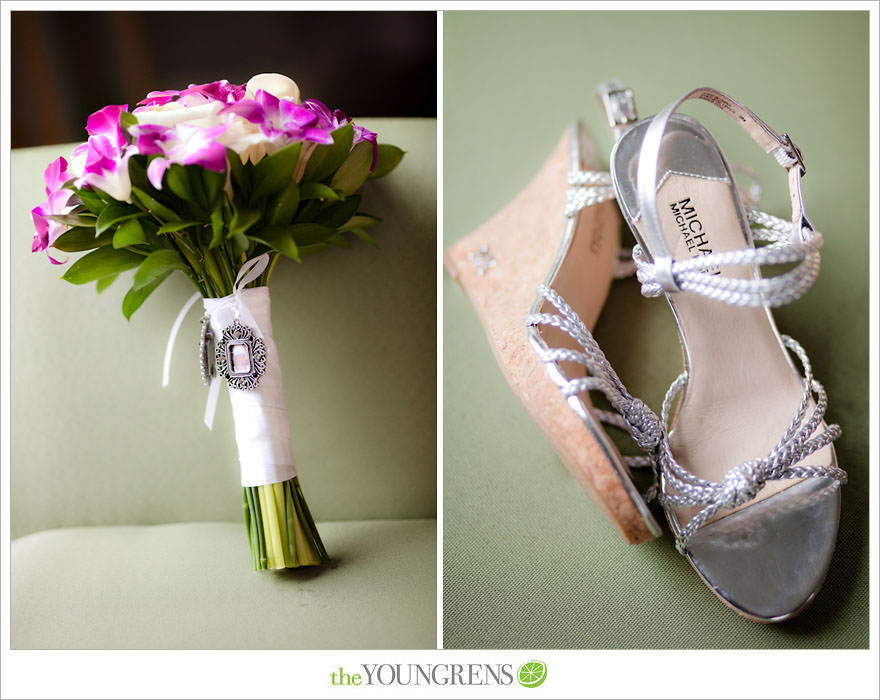 Rachel attached photos of her grandmothers to her orchid bouquet.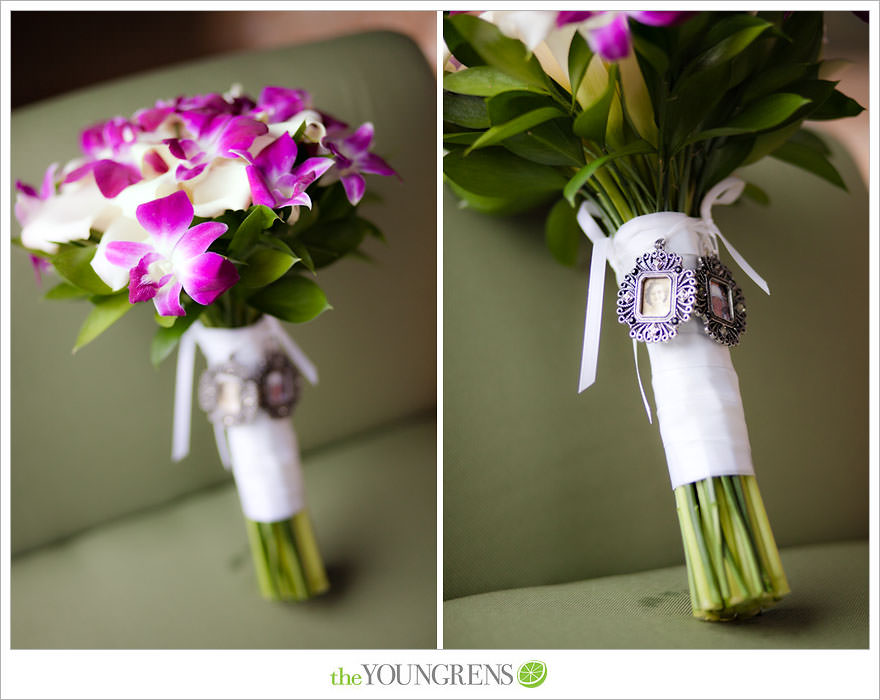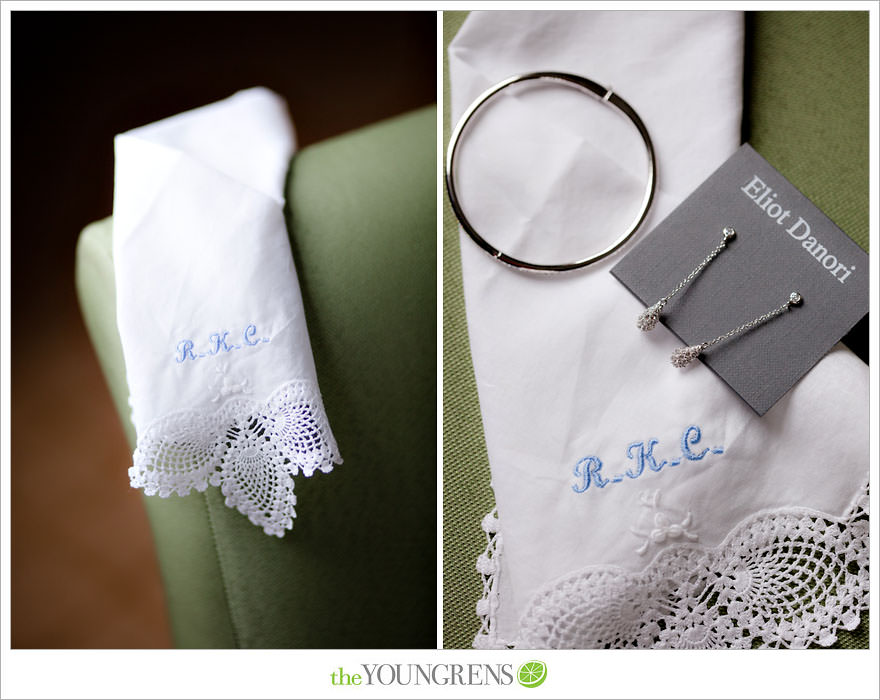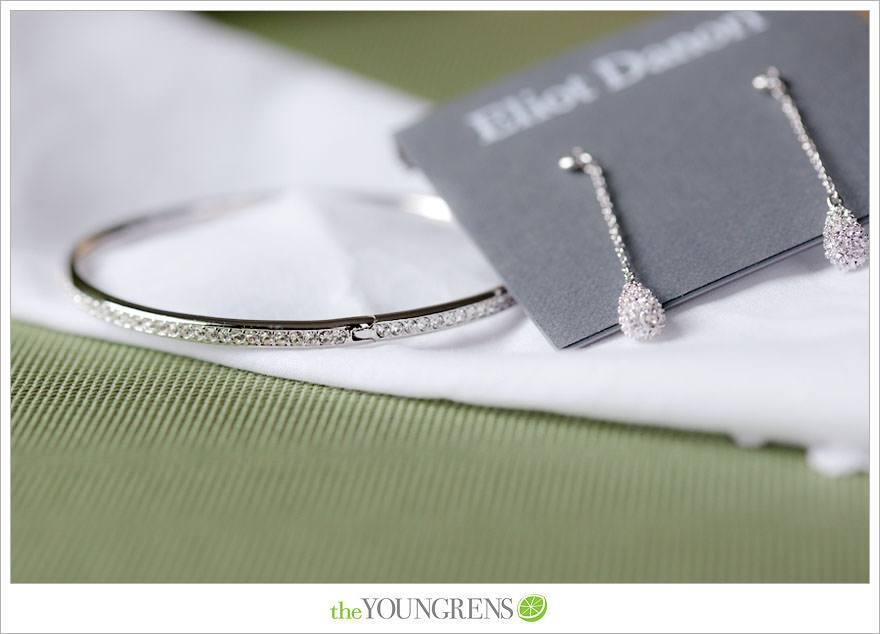 Eric's band from Kinekt fit his thinker/engineer personality perfectly. The gears actually move! Wouldn't every guy love to have this?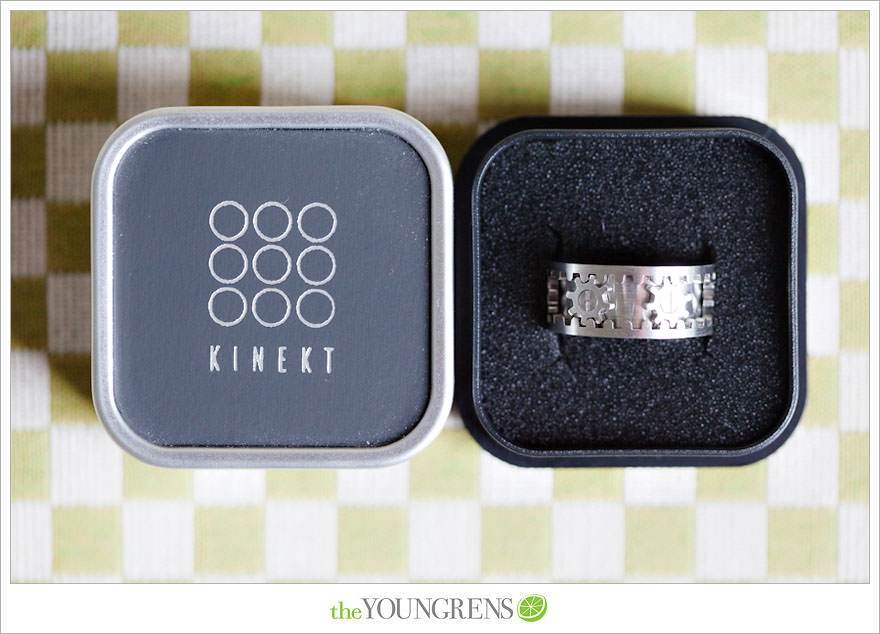 The talented Tahnee was the brains behind Rachel's fabulous 'do.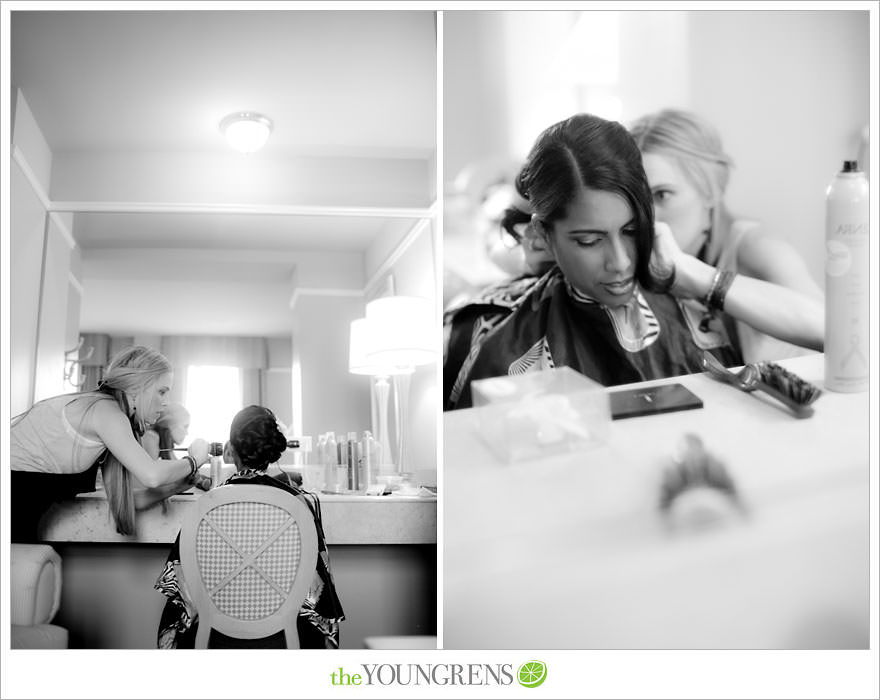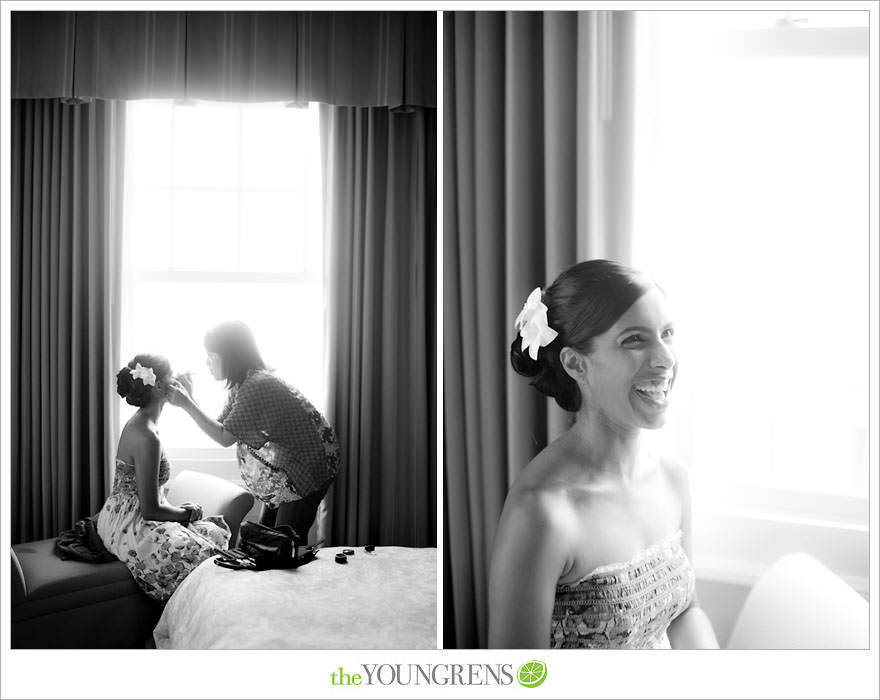 Rachel is STUNNING. She's got class and elegance that goes on for days.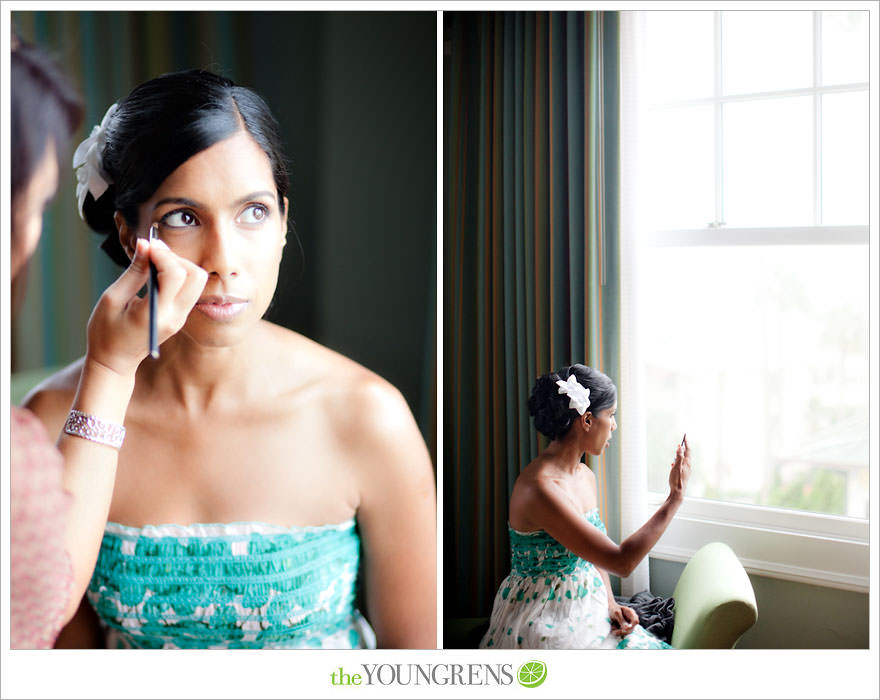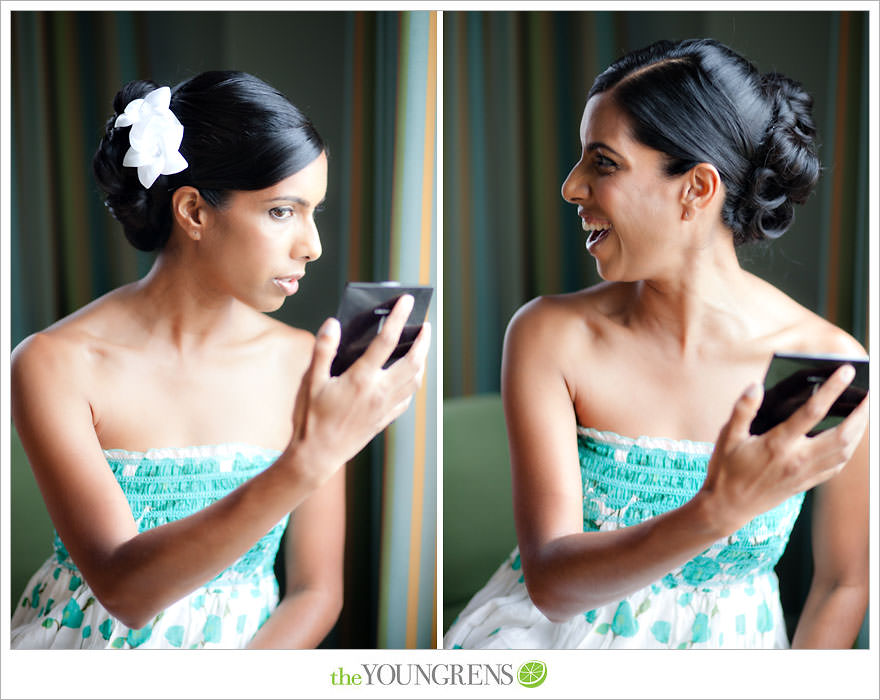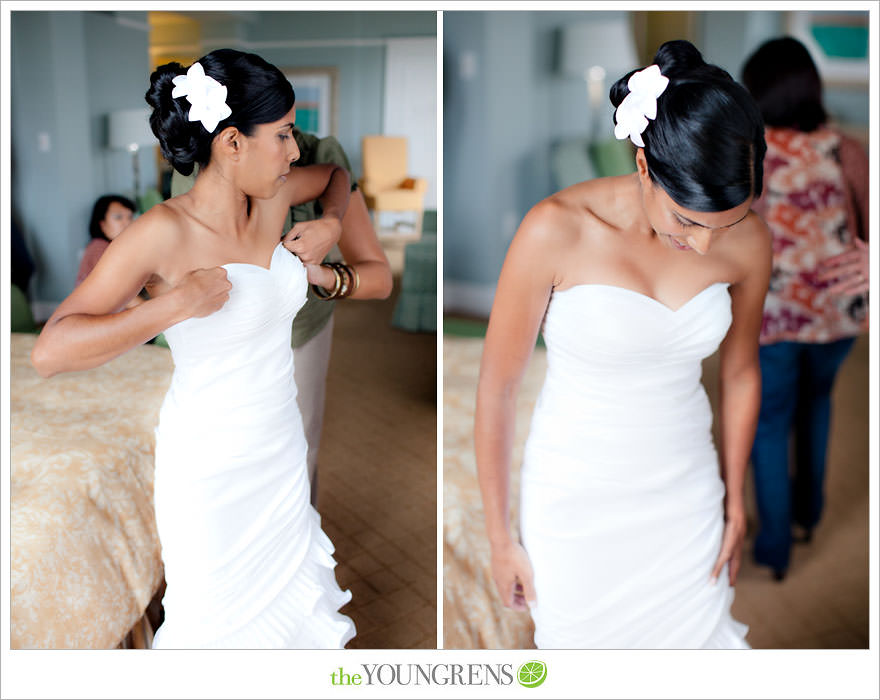 Her gown fit her teeny body and chill personality perfectly.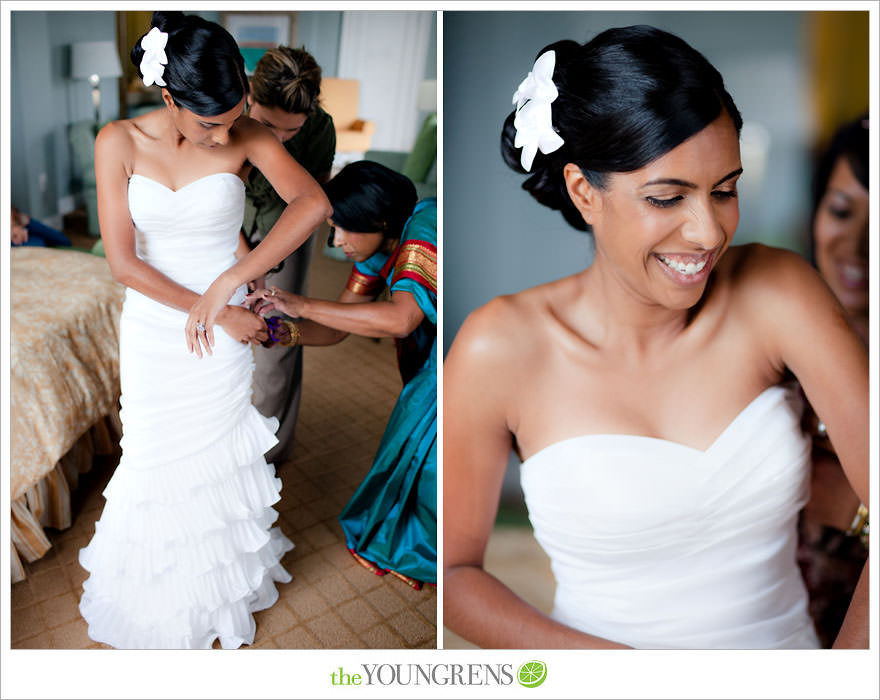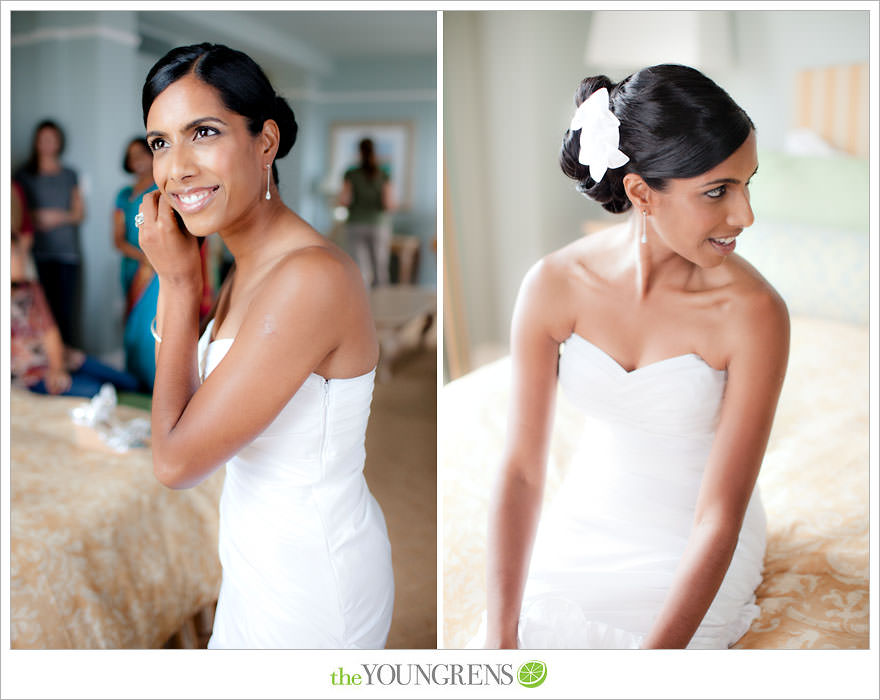 Three words to describe Rachel: Bee. You. Tiful. Hee, hee.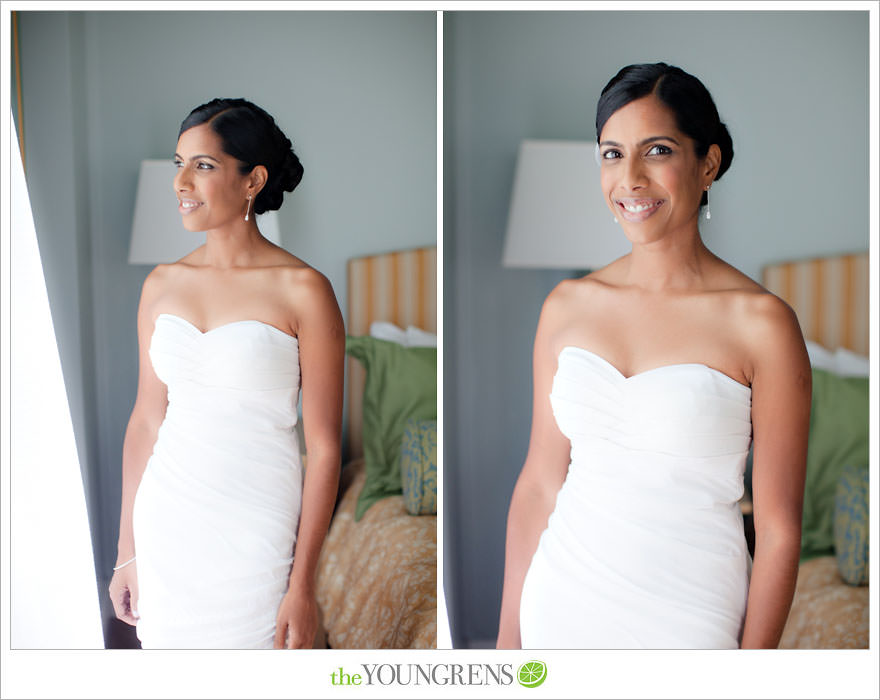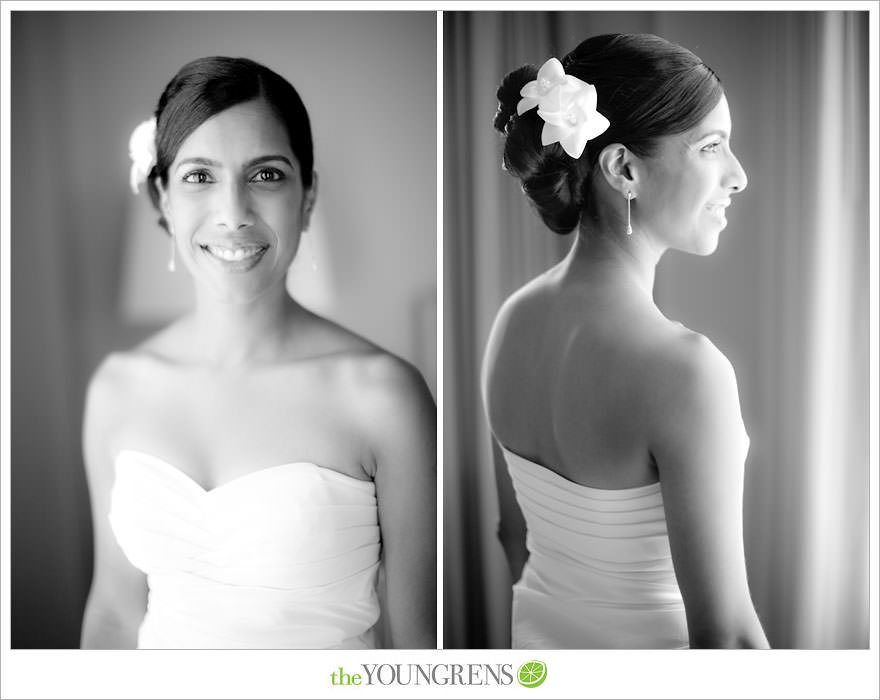 Meanwhile, Eric waited for his bride down at Cuvier Park. Two of Eric's longtime mentors were co-officiating the ceremony and waited with him.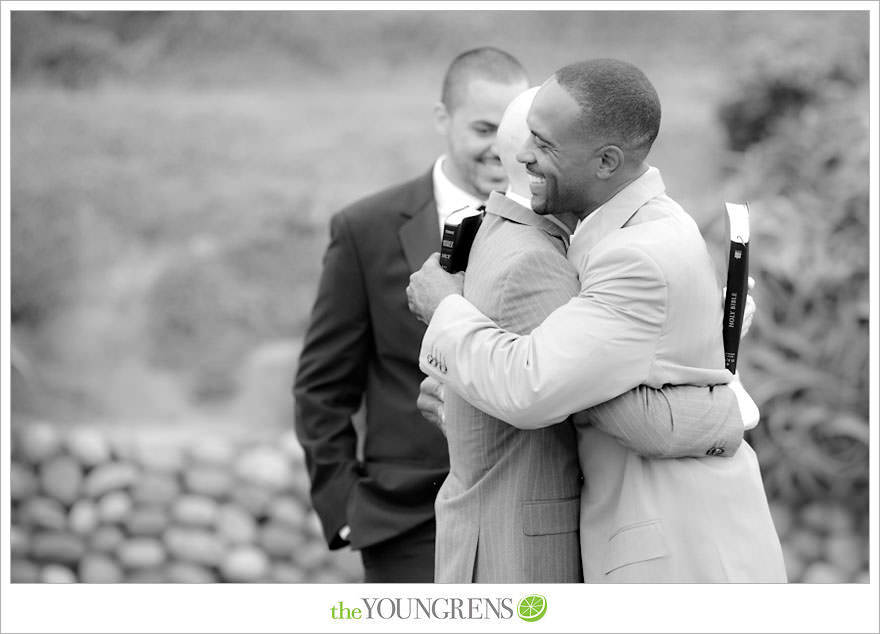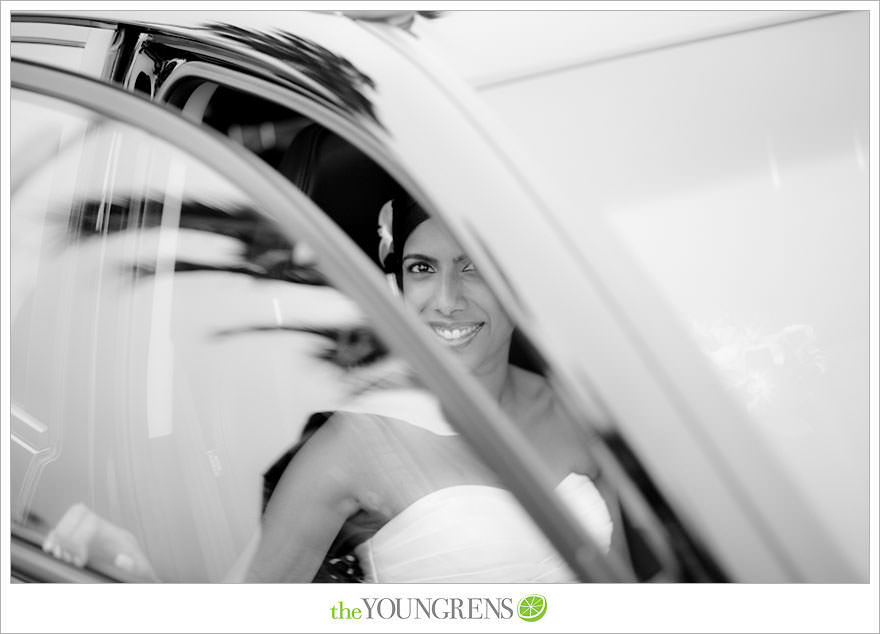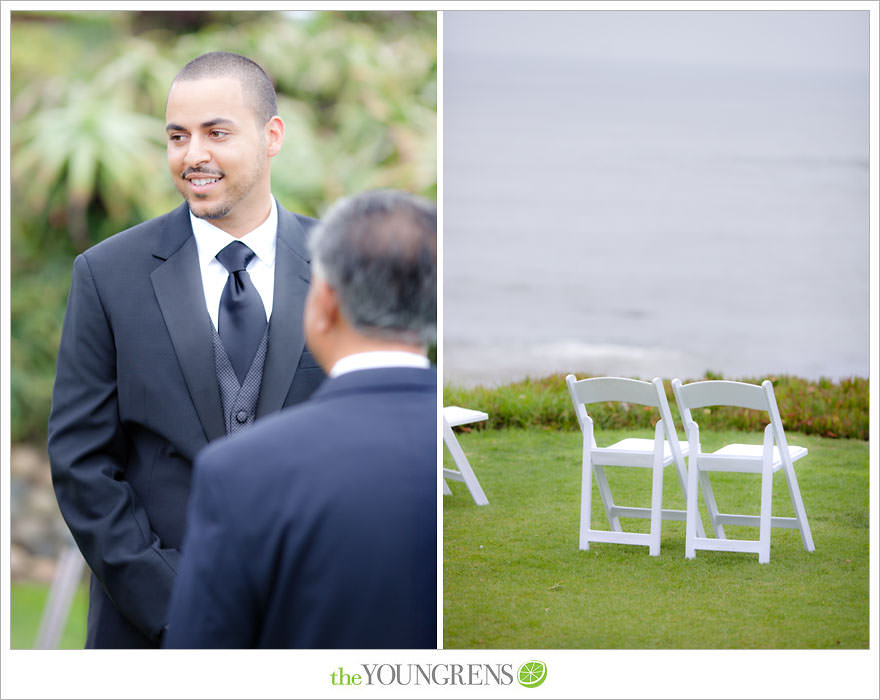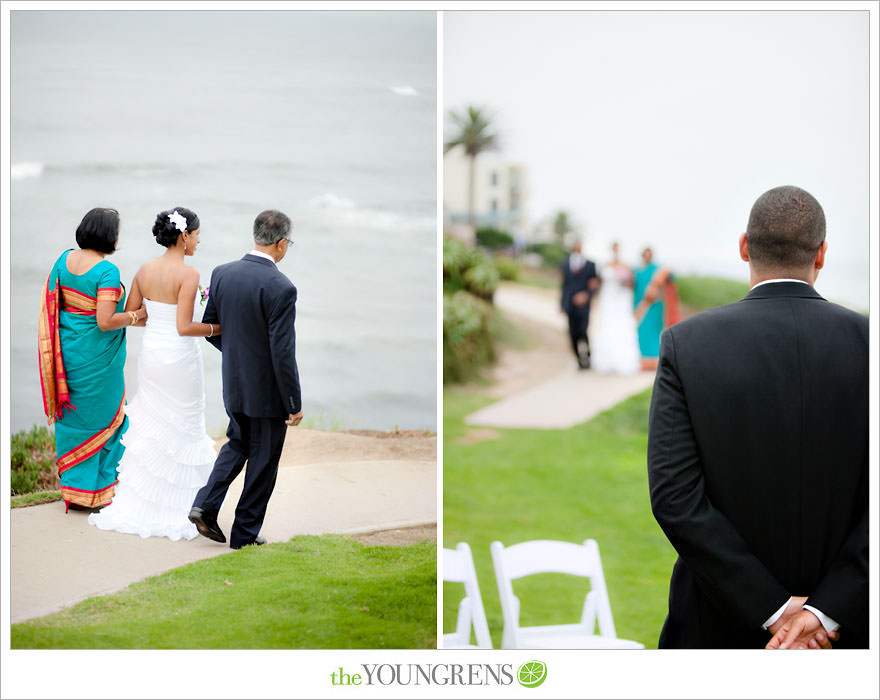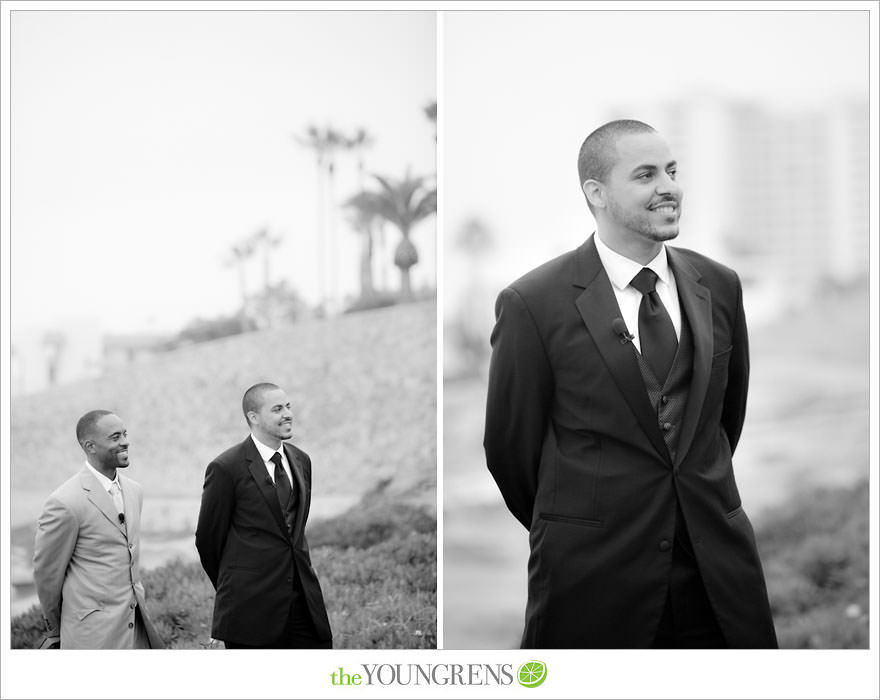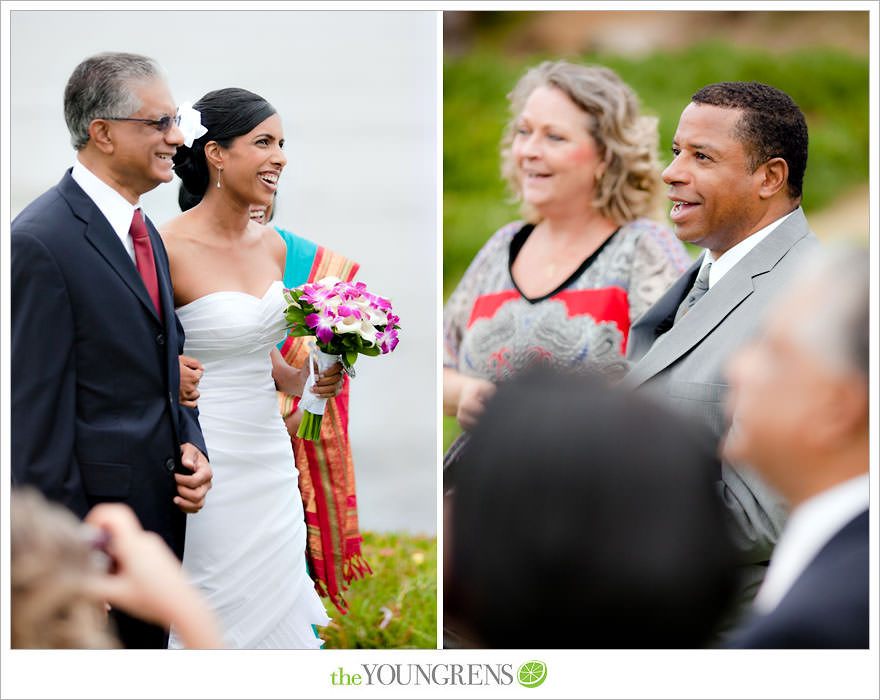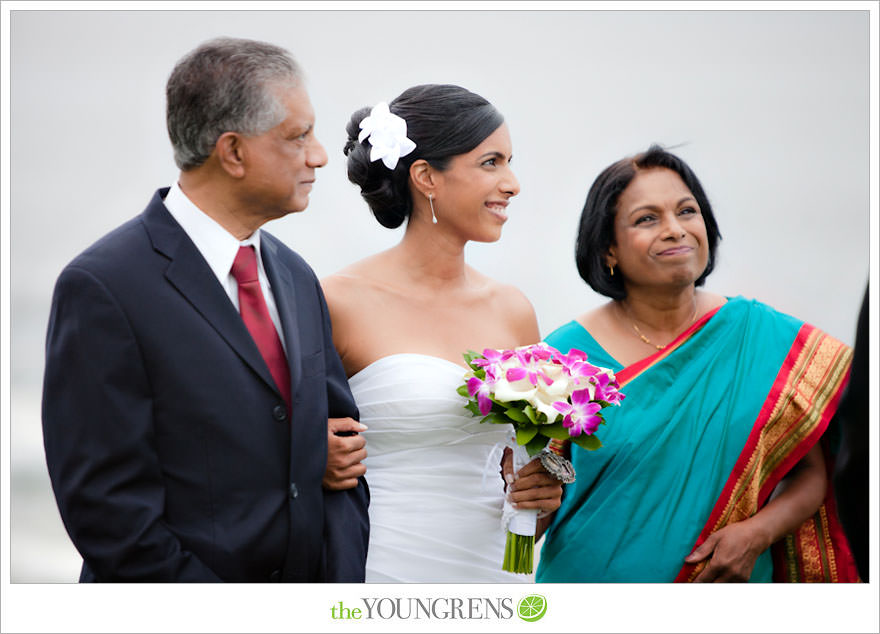 The simplicity of the ceremony totally tugged on my heartstrings. It was so emotional watching these two commit to each other in front of their parents.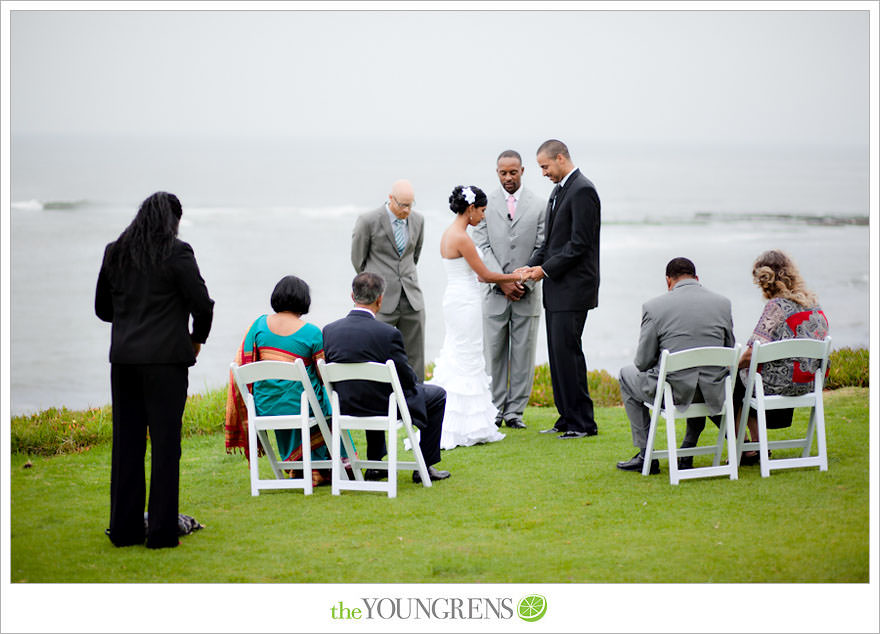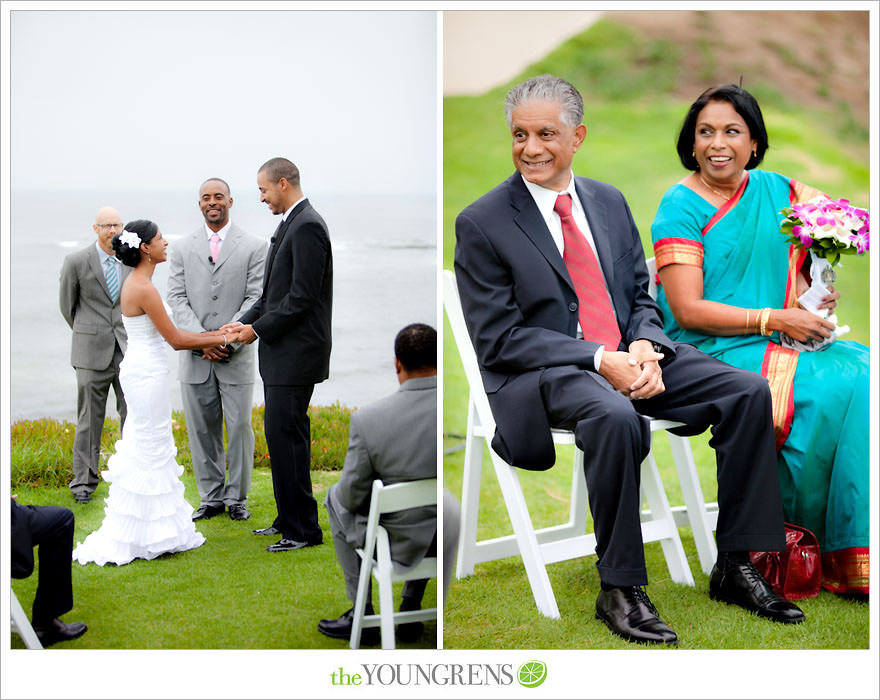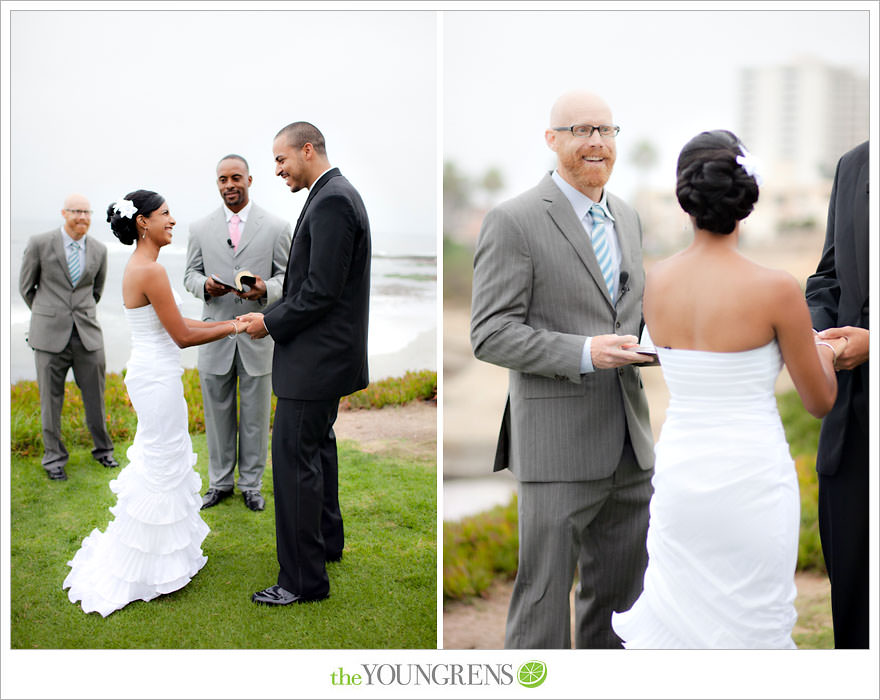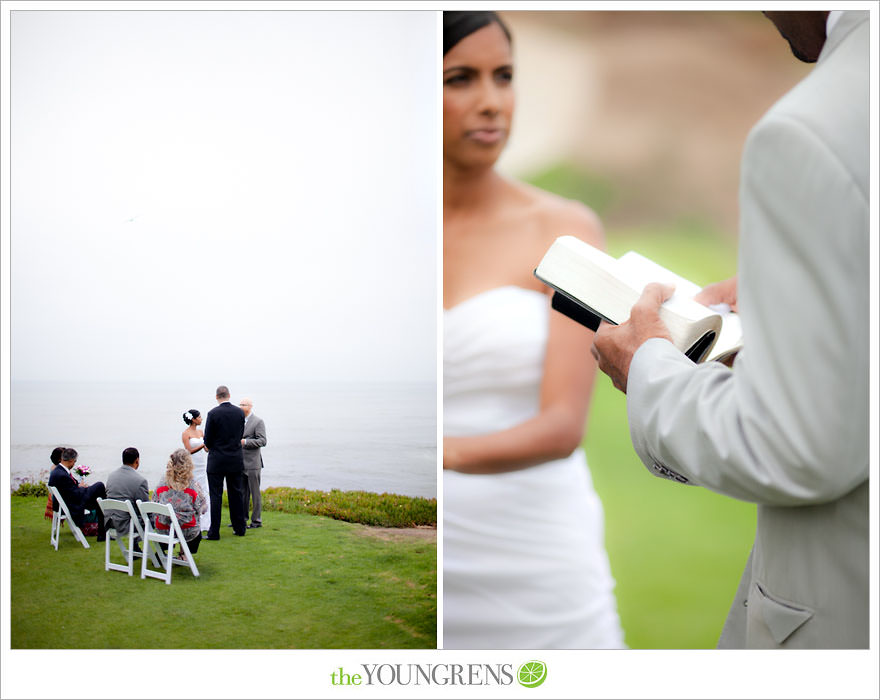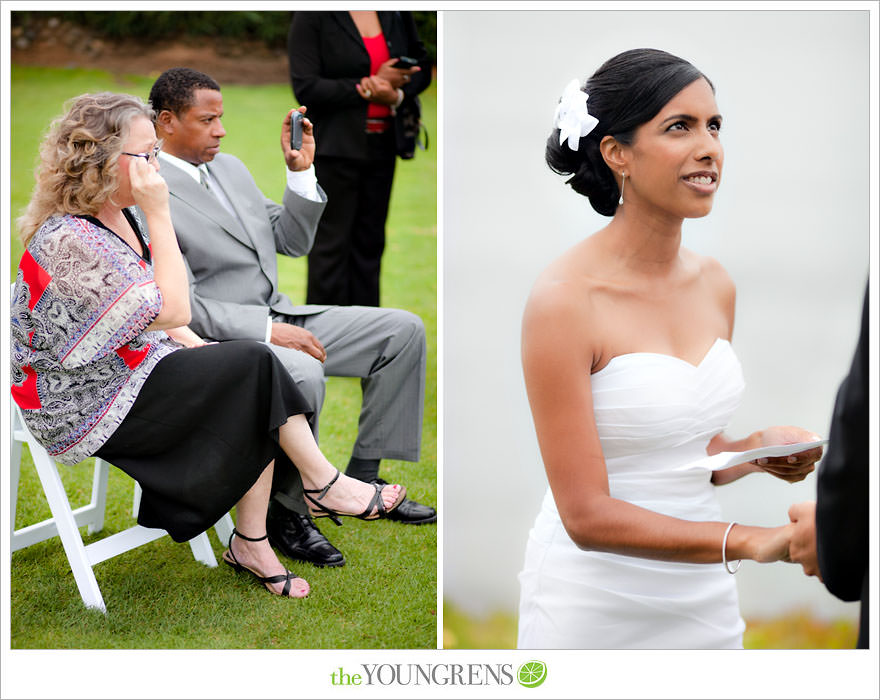 I love that Eric makes Rachel laugh at all times!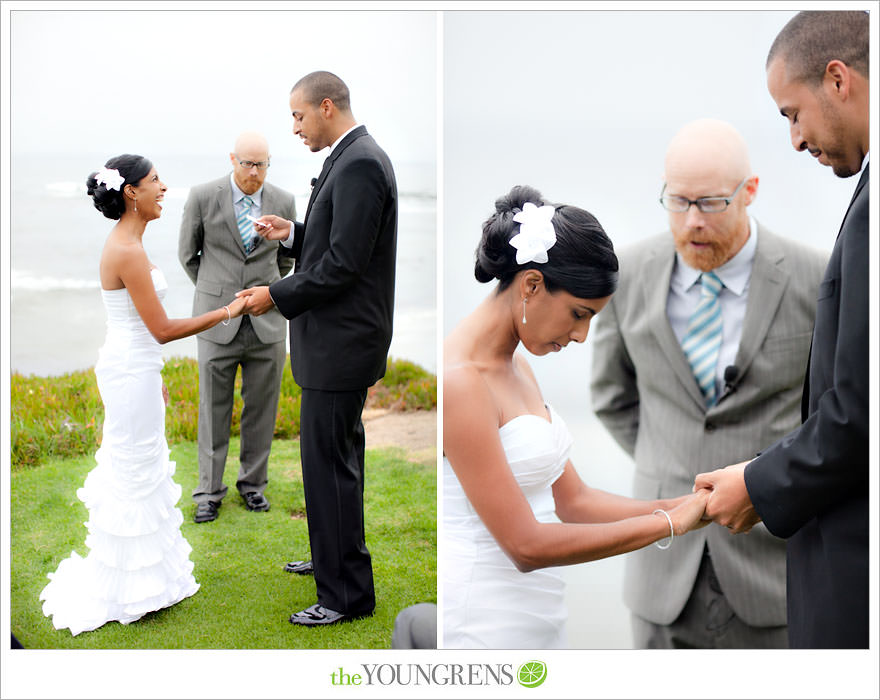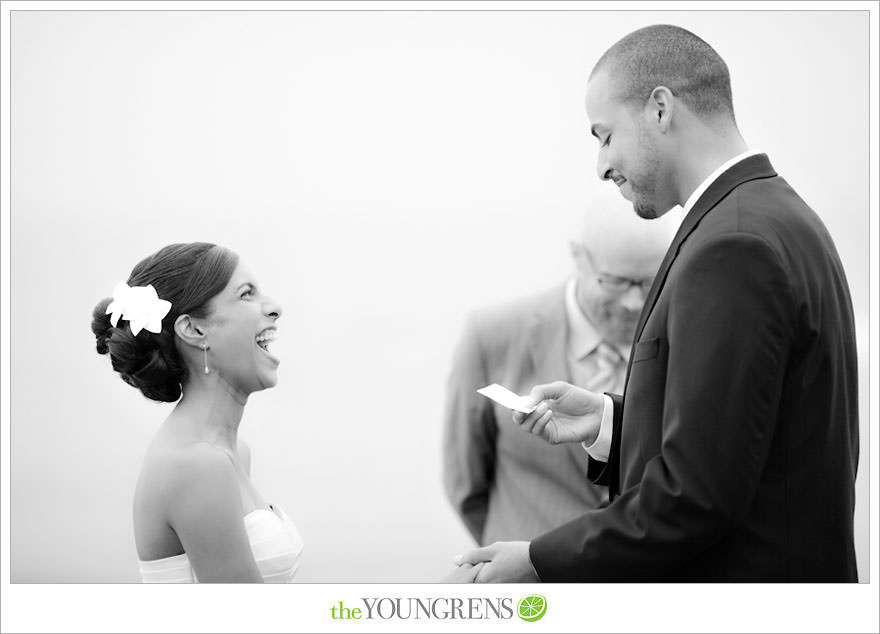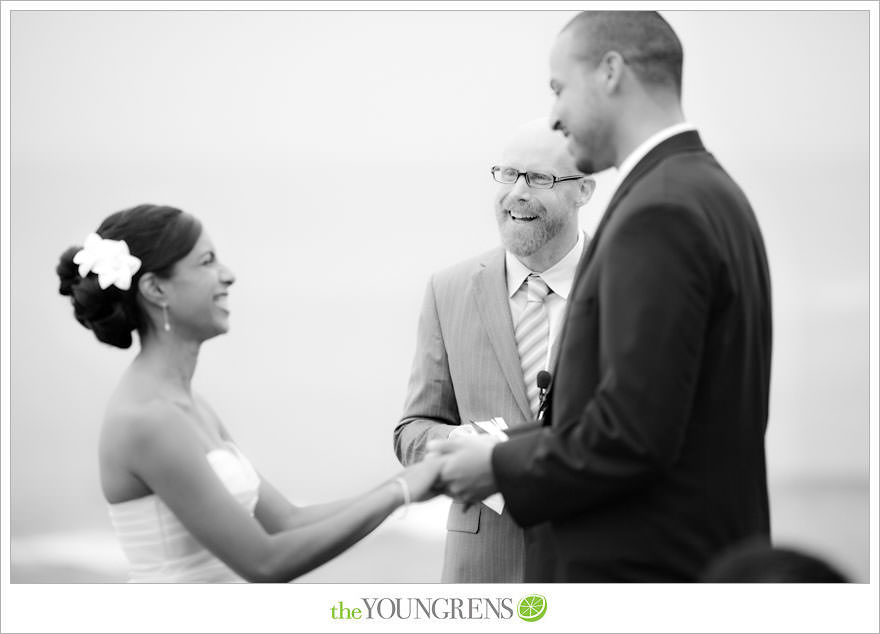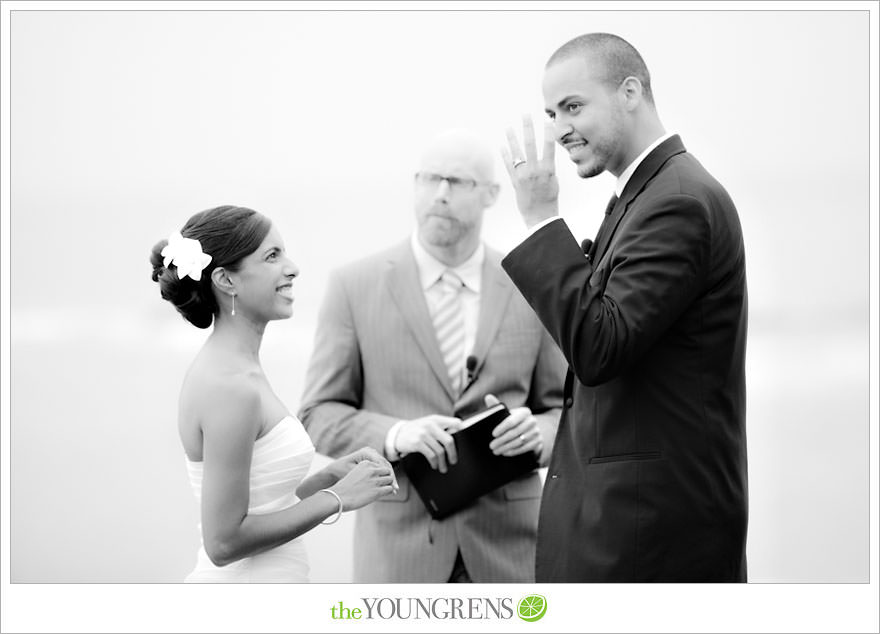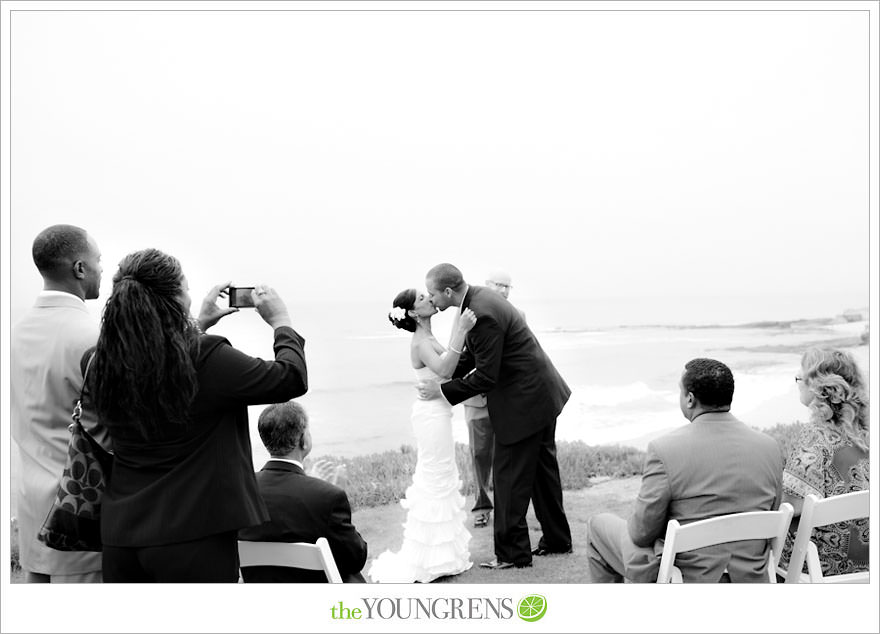 Married!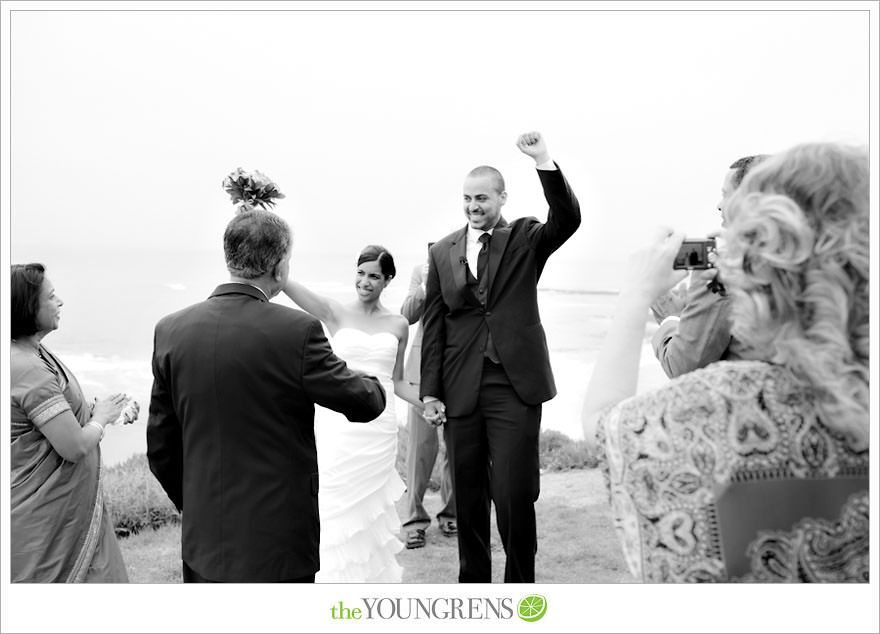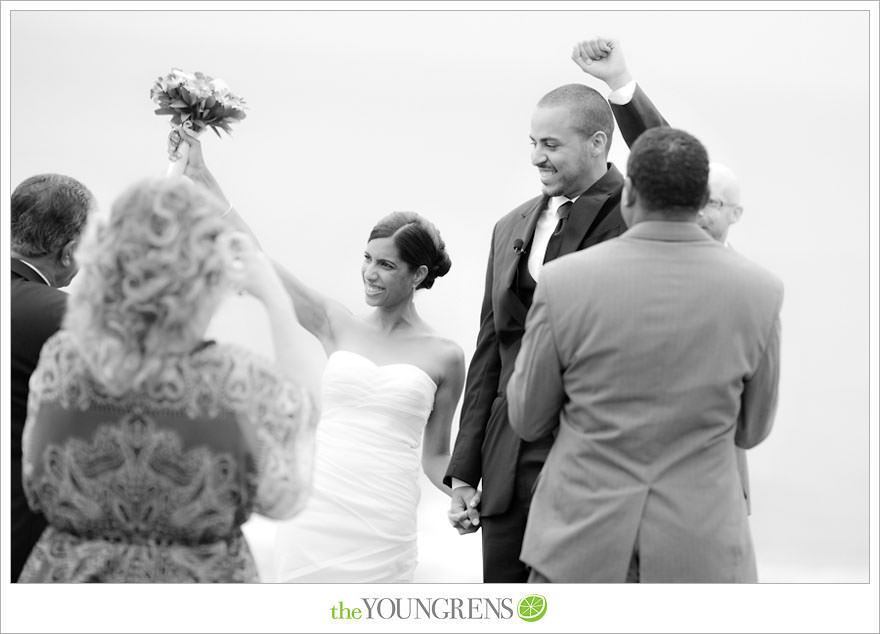 Gotta love that awesome ring!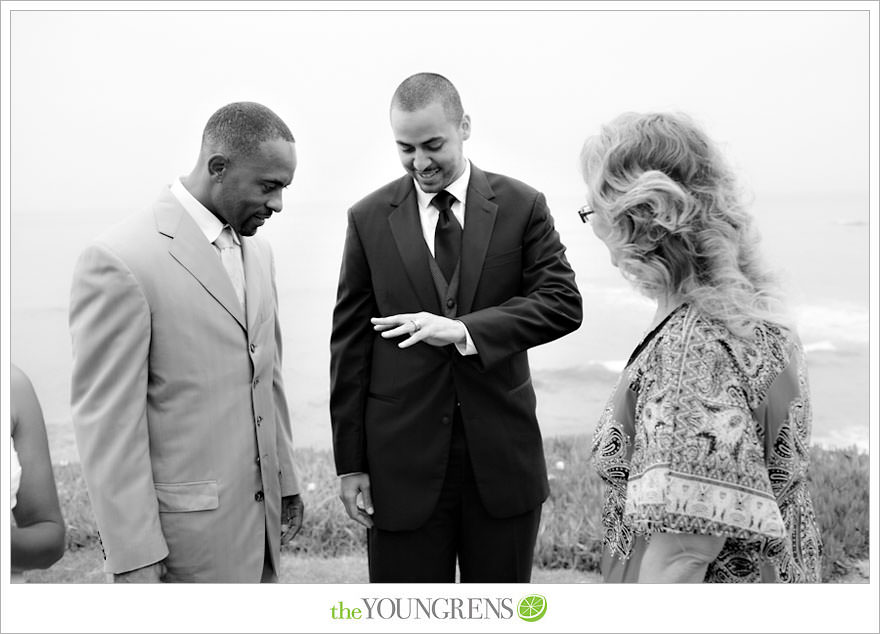 Everybody celebrated that evening with a dinner at Nine-Ten at the Grande Colonial, but before the sun went down, we spent some time photographing the newlyweds.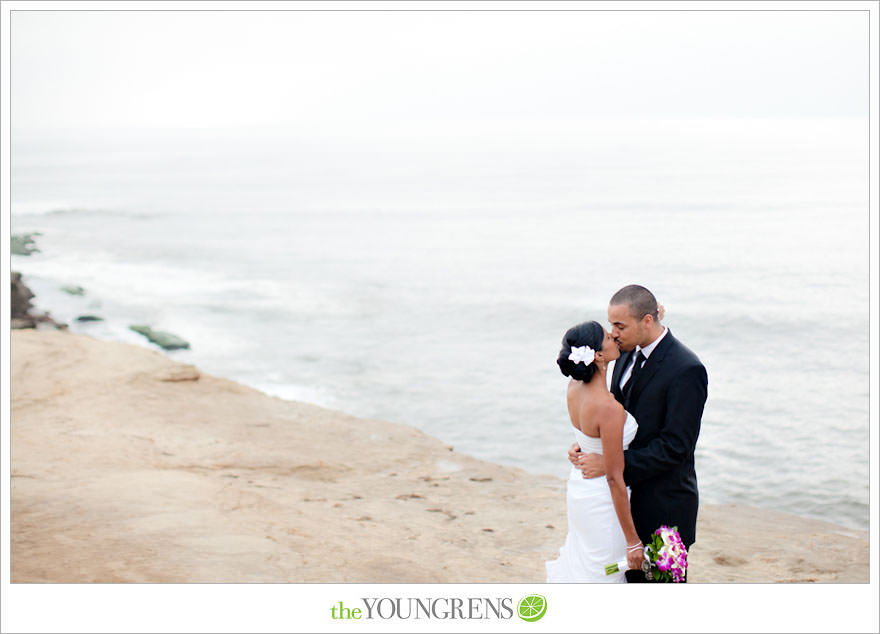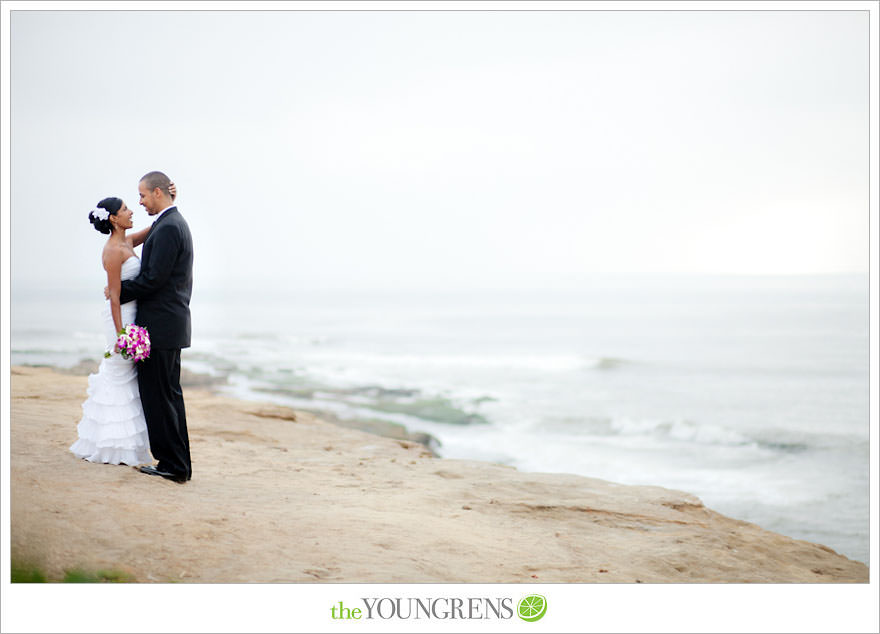 These two can be super cuddly…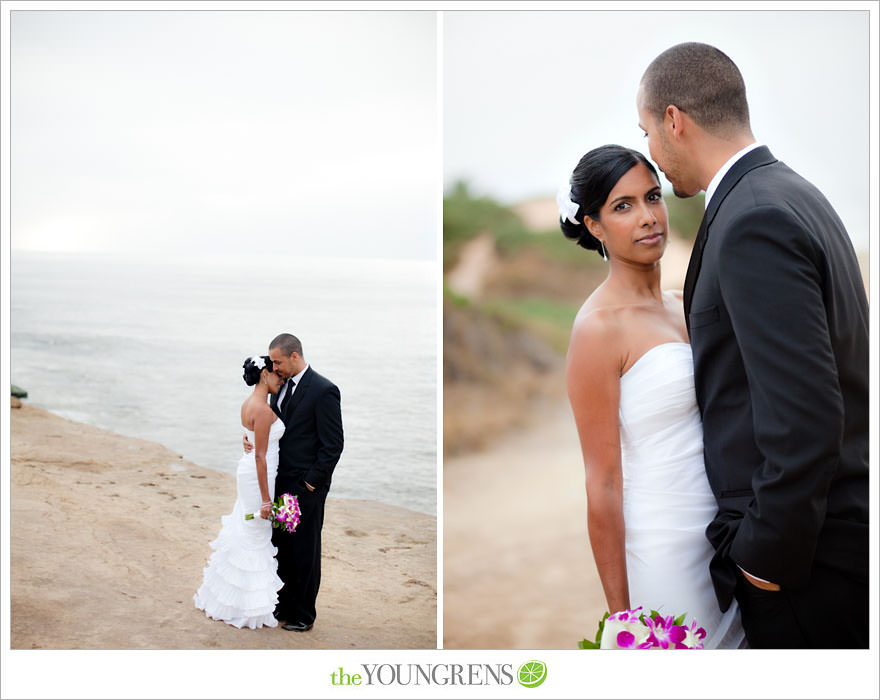 Super hysterical…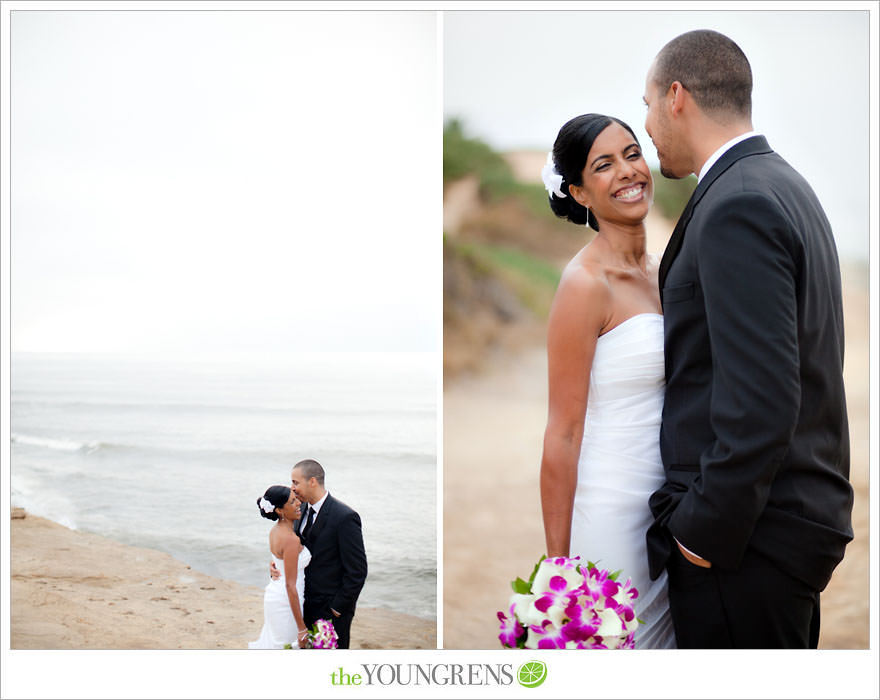 And crazy elegant all at the same time! I'd say that's a pretty dynamite recipe for awesome-sauce!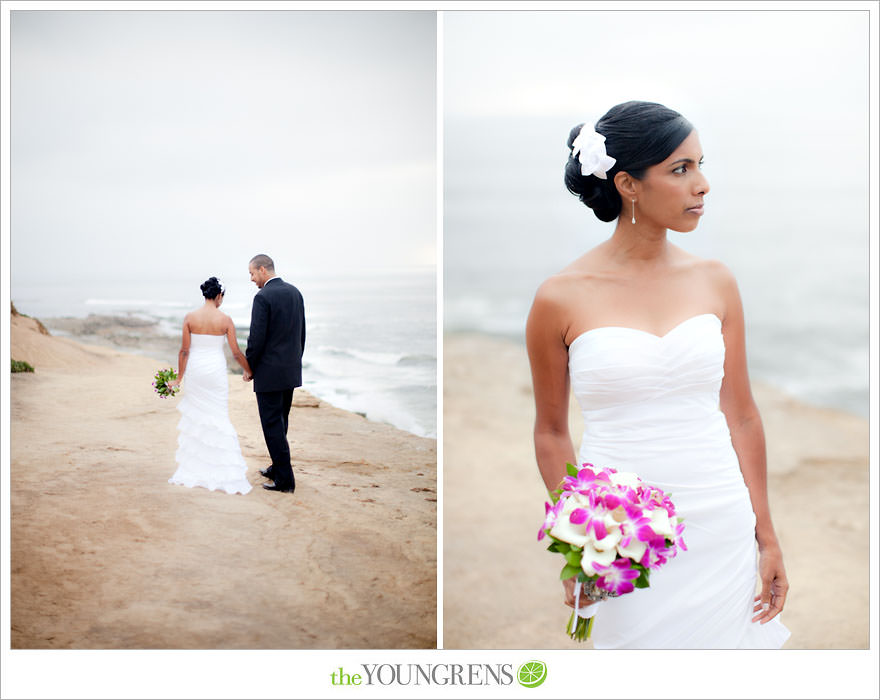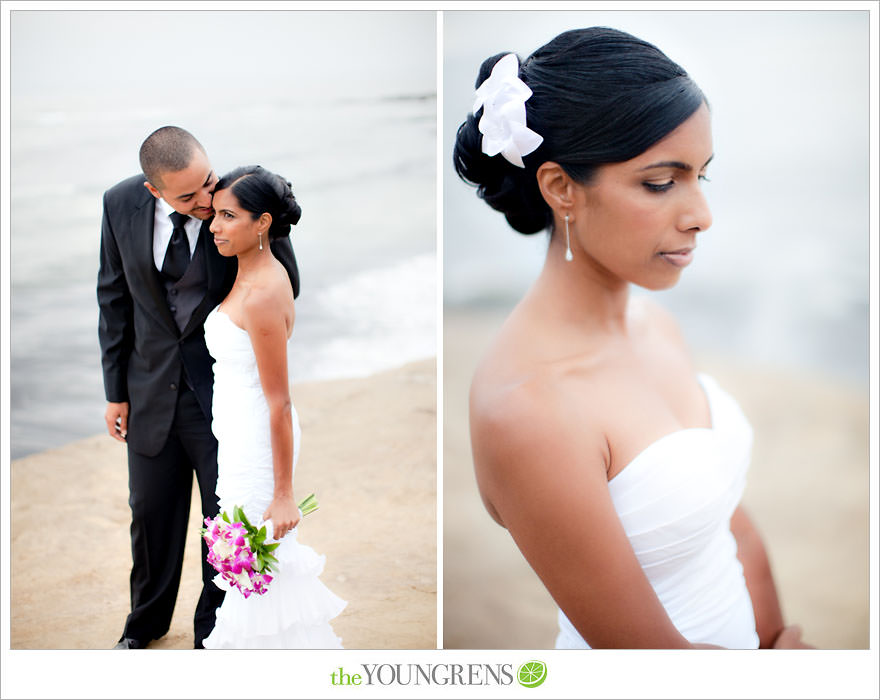 Love, love, love! I am totally swooning over these creamy beautiful portraits!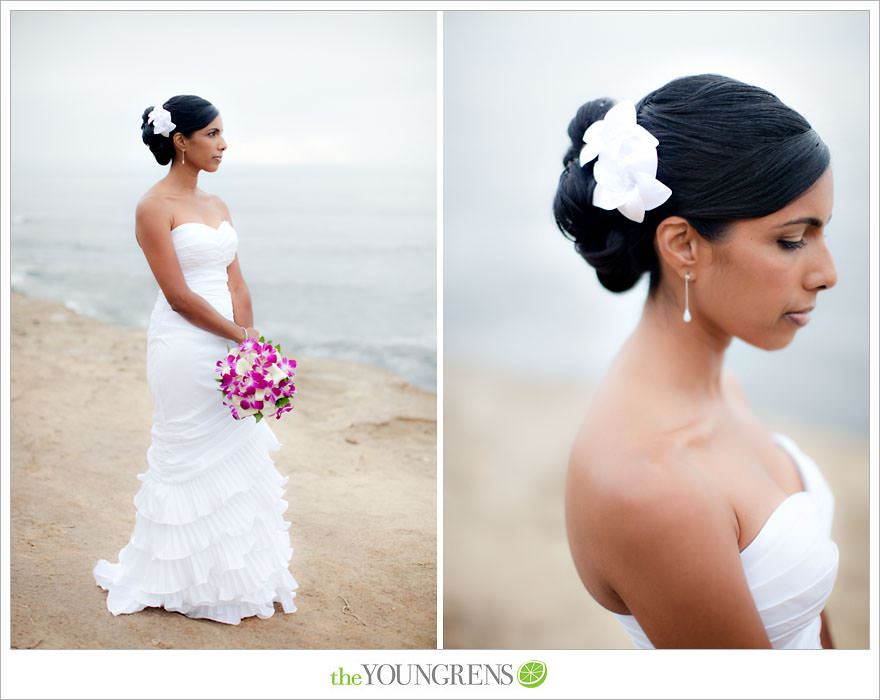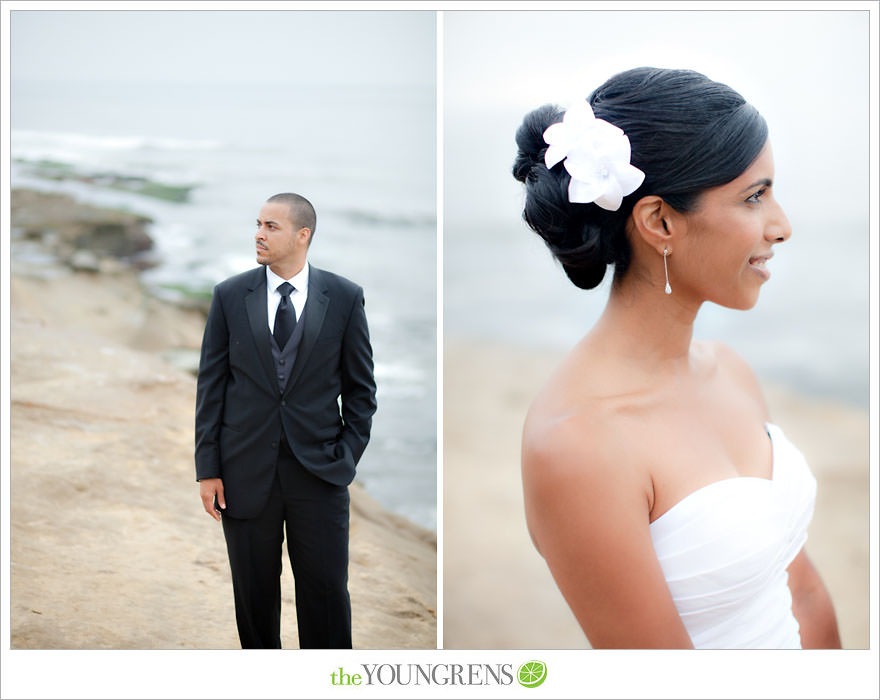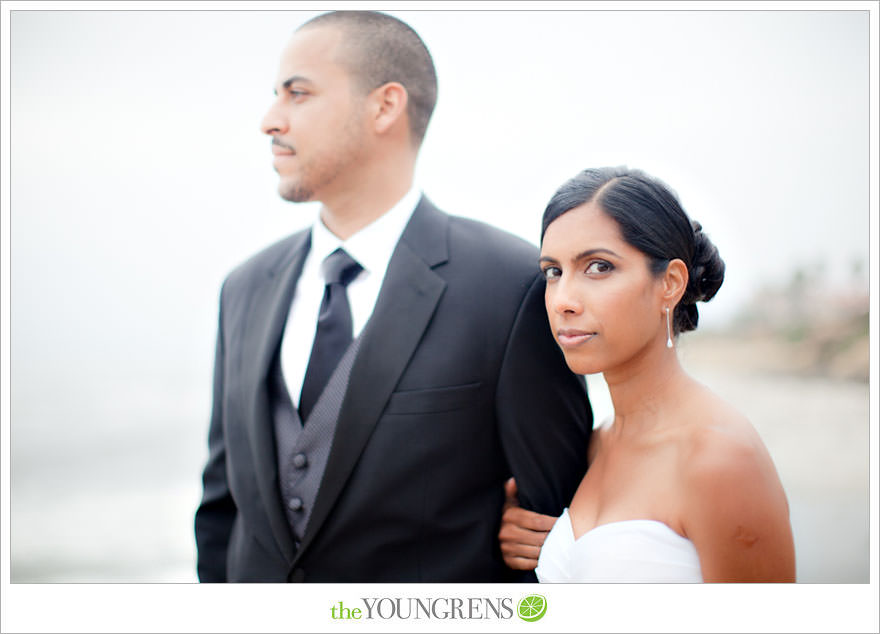 Ha! Eric is always full of smiles!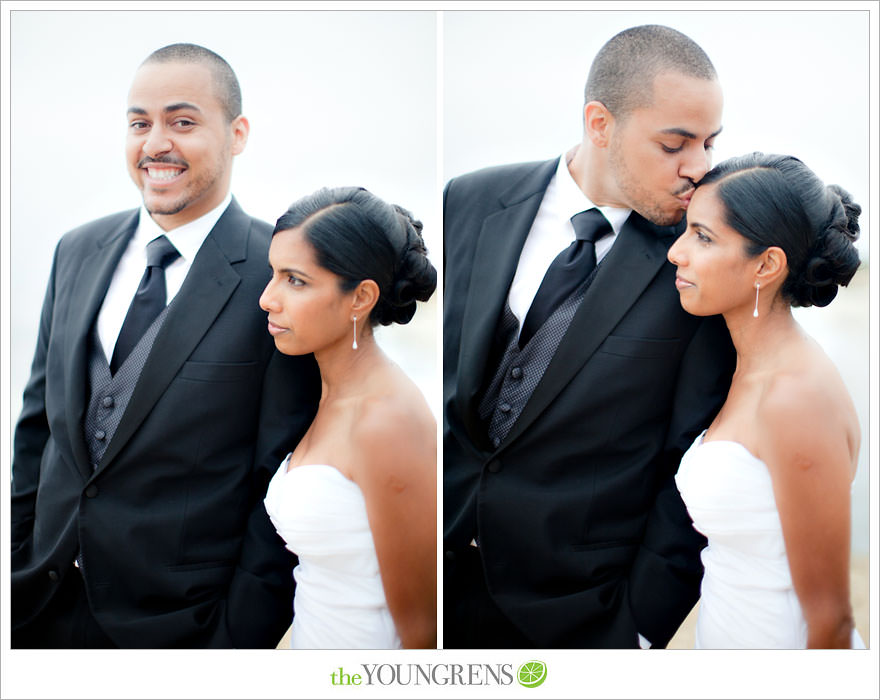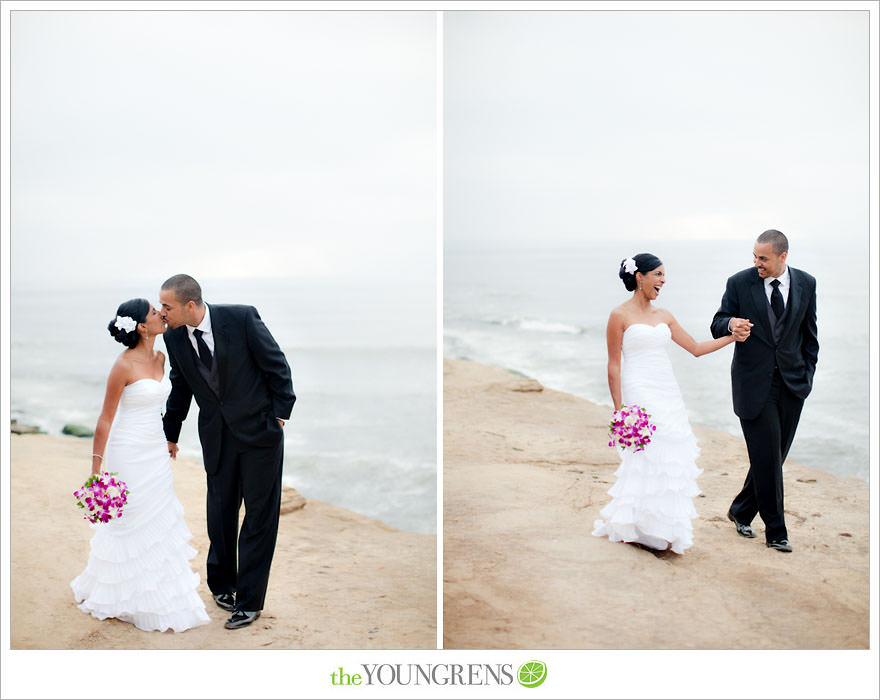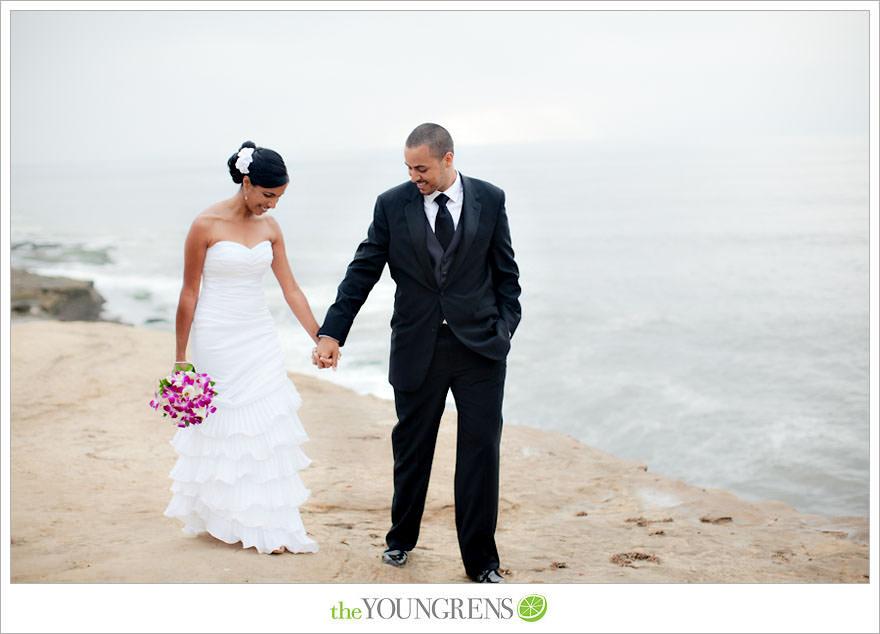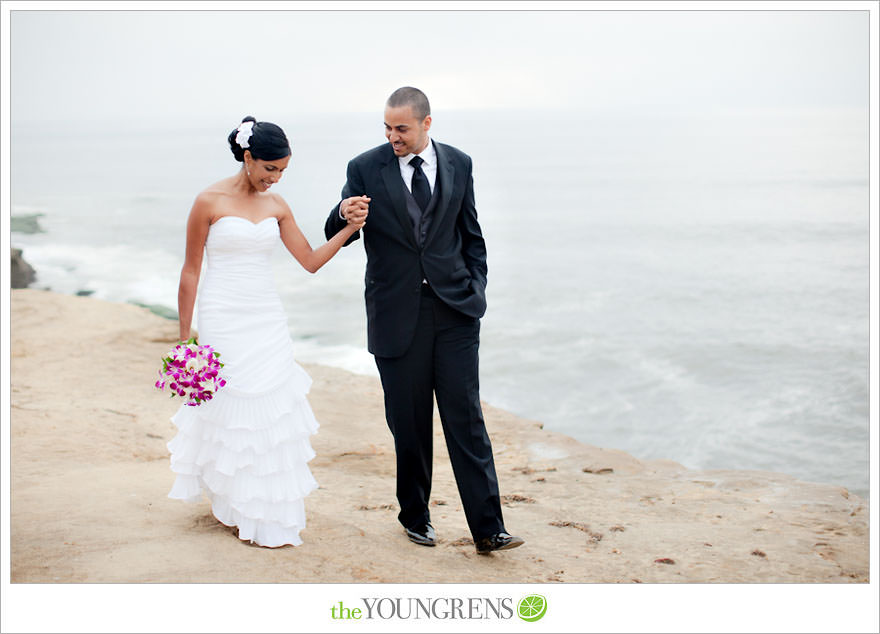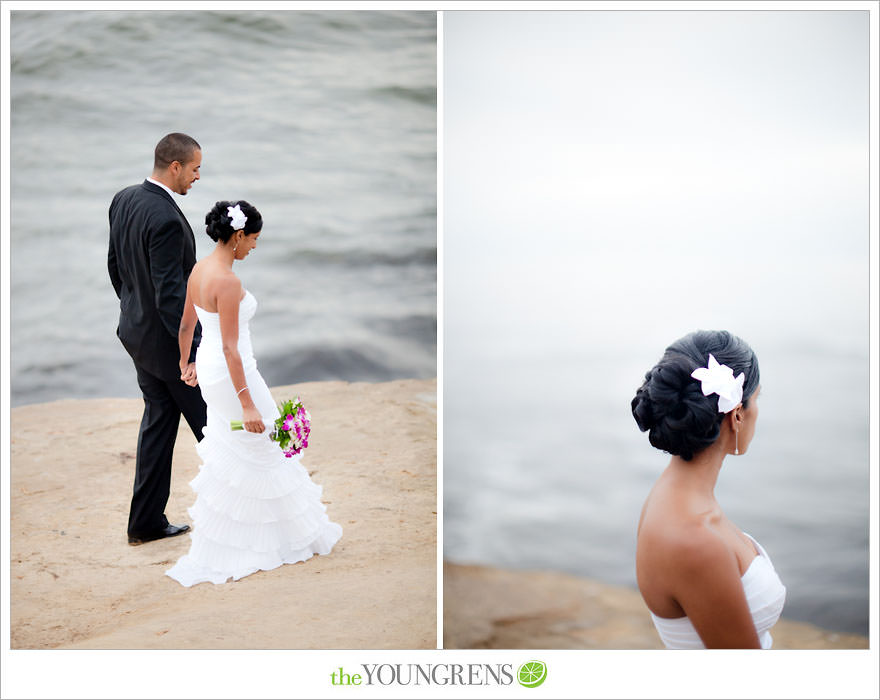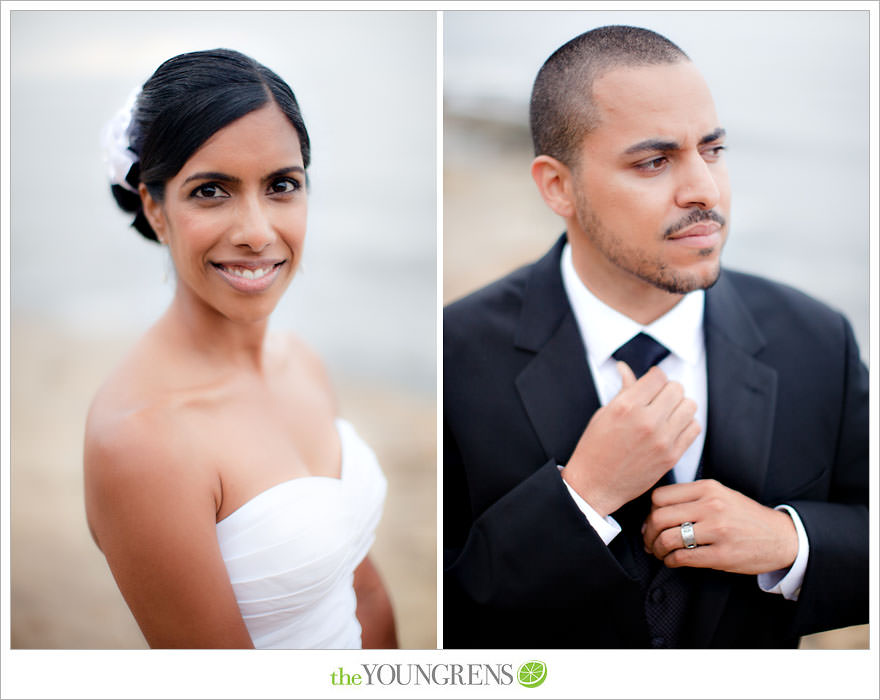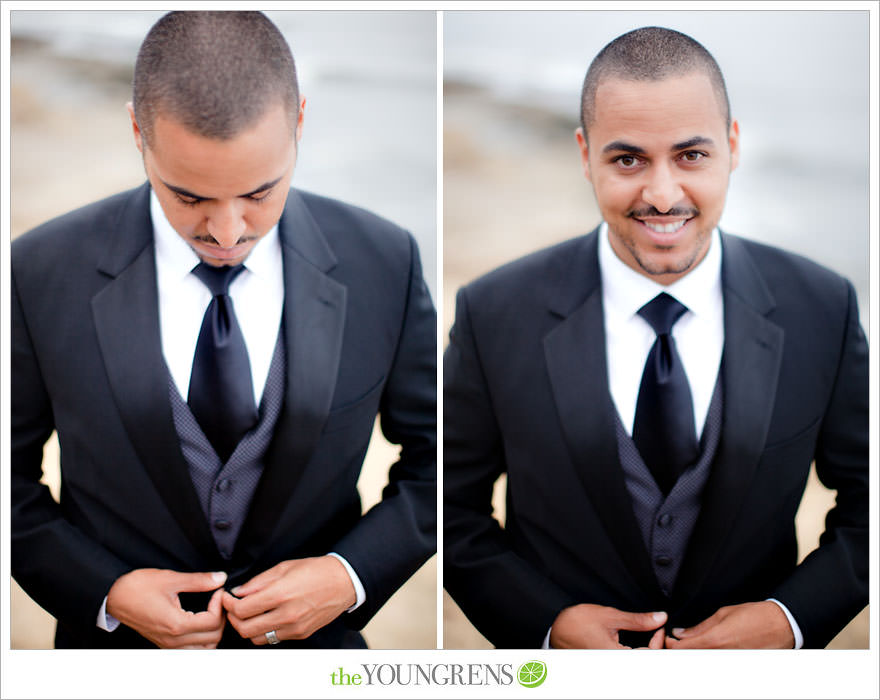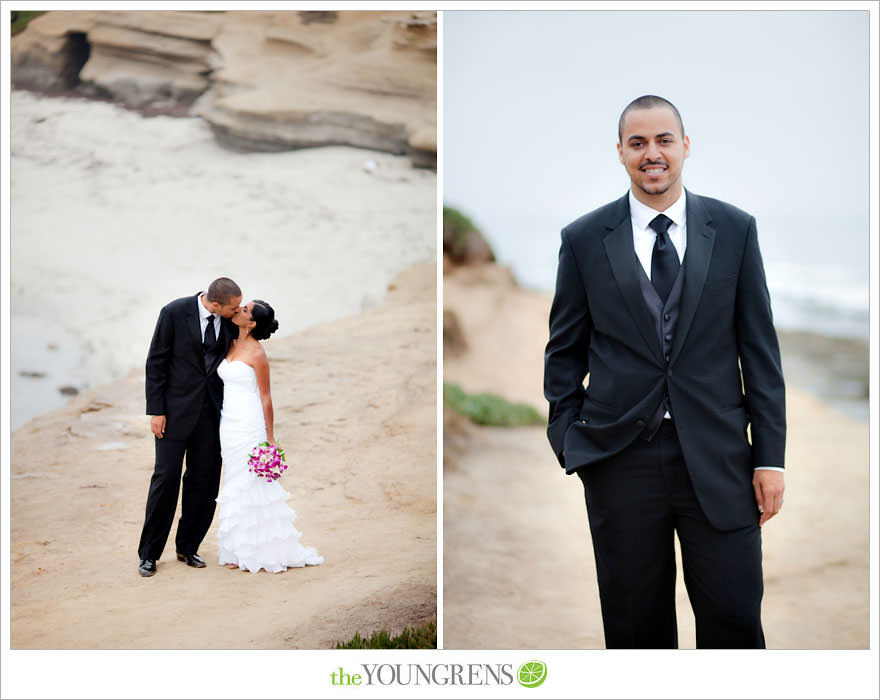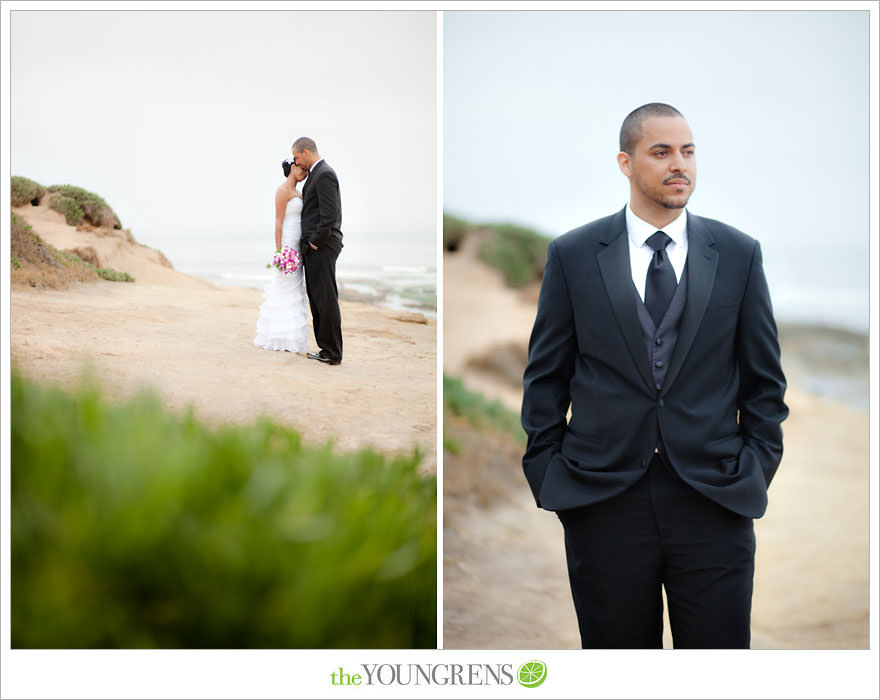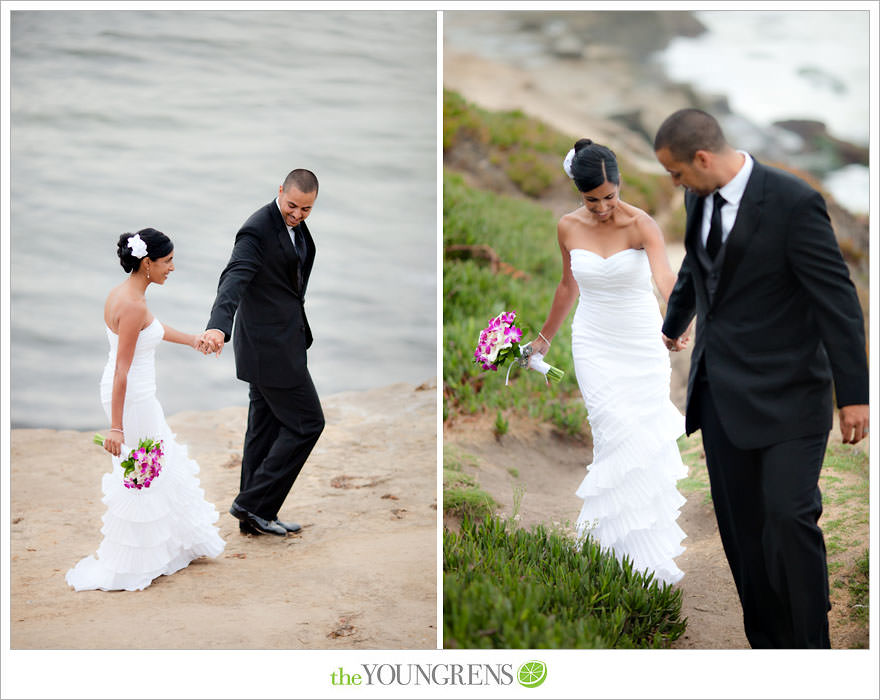 Totally a fave!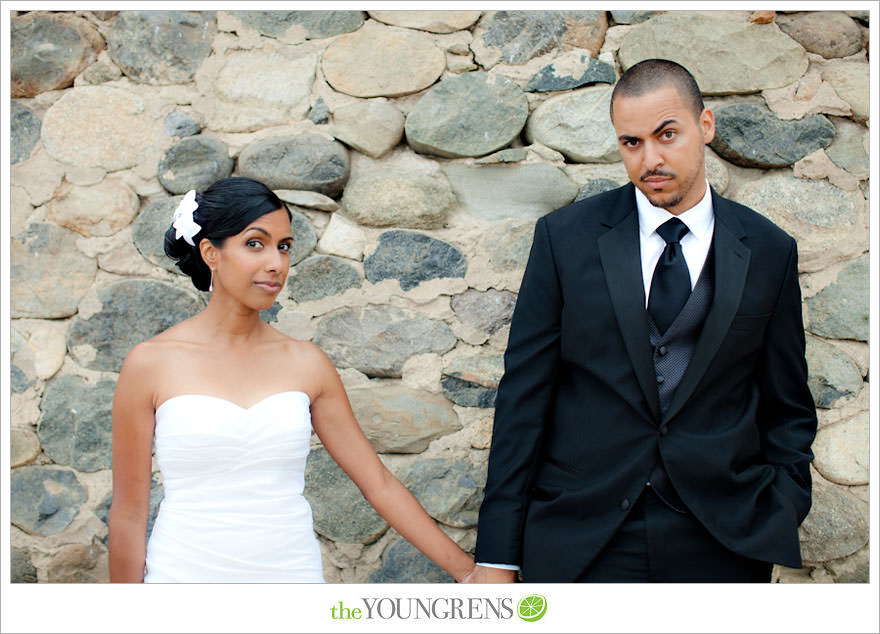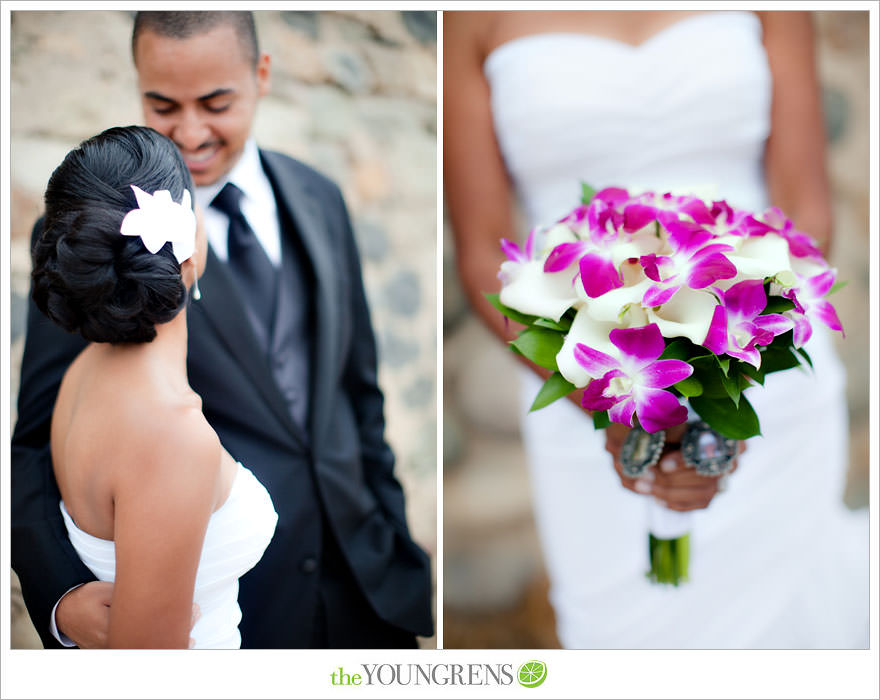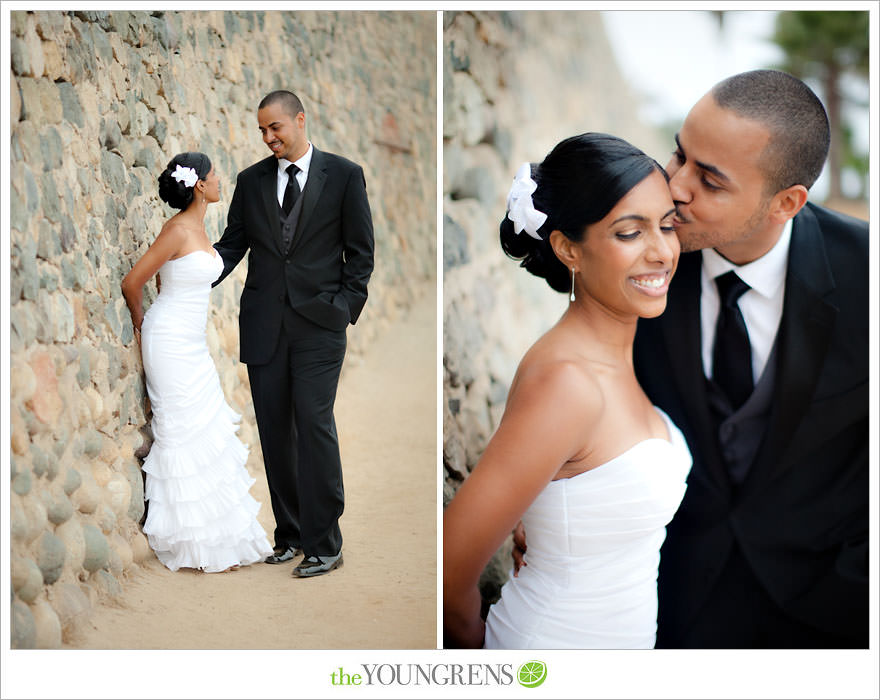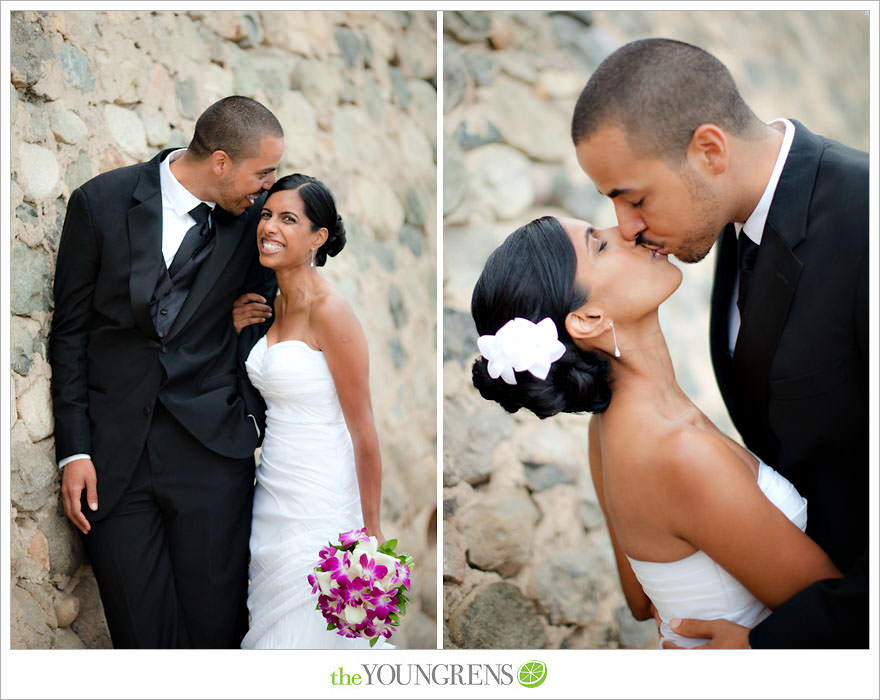 As the sun dipped down, Eric and Rachel headed into Nine-Ten, the restaurant at the Grande Colonial, to celebrate with their parents.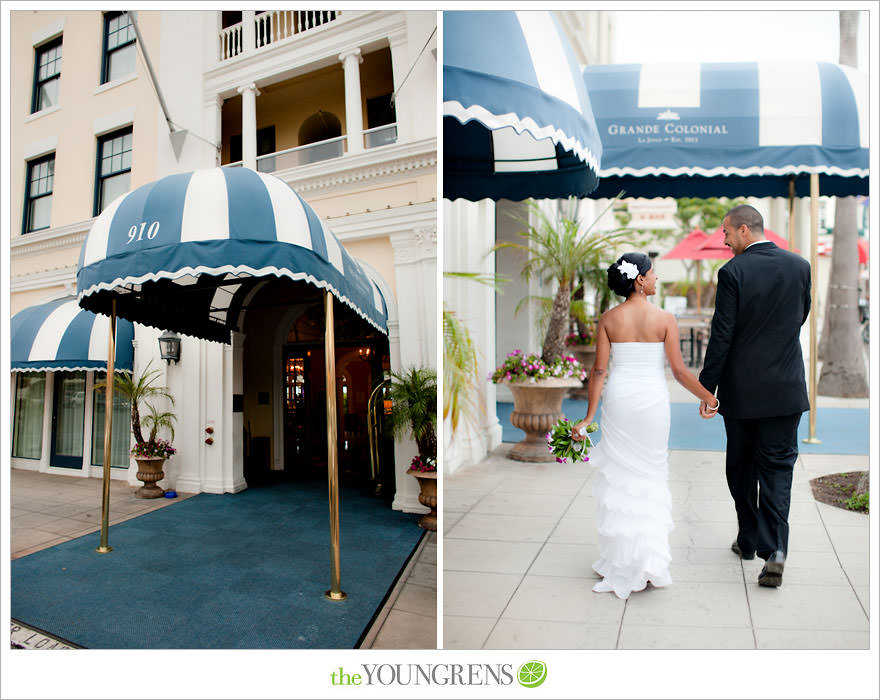 Congrats you two!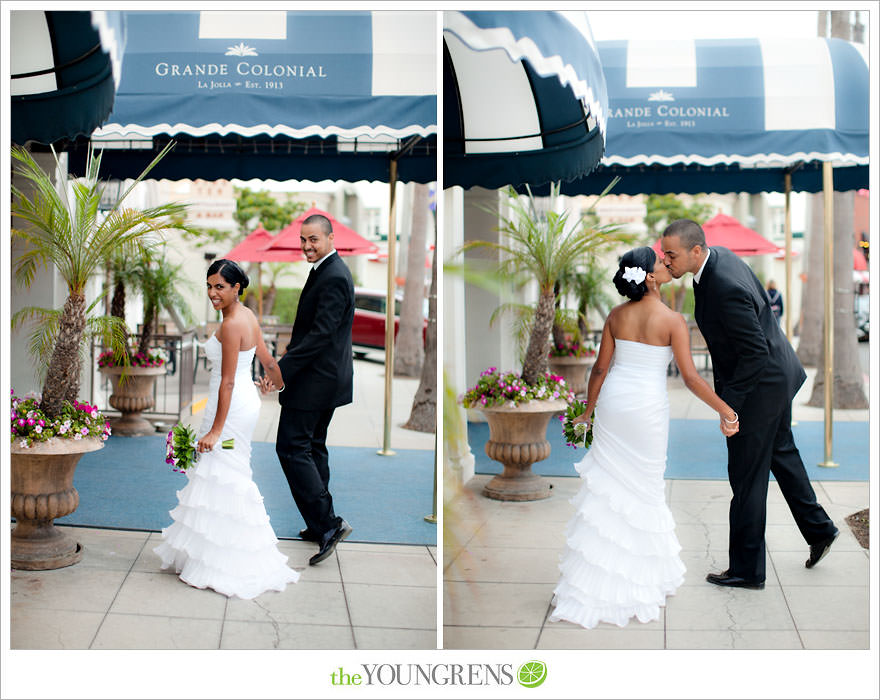 Eric and Rachel: Thank you so much for your generosity and tenderness towards each other. Your sincere hearts, joyful spirits, and simple love are truly inspiring. You guys are going to be best friends for life, and we're so excited to watch you guys grow closer and more connected with each other as hubby and wife! Yay!
Hugs,
Erin