Nicole is a classic beauty. Chris is a handsome charmer. They're both incredibly cute and make the perfect pair when they're playing board games together or riding their tandem Schwinn around town. I wouldn't be surprised if they spend their married days meandering through the park, holding hands and licking vanilla cones while sunshine bounces off their cheeks and an entourage of onlookers cranes their necks to get a sneak peek of Mr. and Mrs. Adorable.
But what I love about these two isn't their dashing good looks and brilliant smiles – it's their quirkiness. Nicole is fiercely competitive, particularly when it comes to the game of Risk. Systematically dominating the world is her idea of a well-spent afternoon while Chris constantly tries to figure out how to beat her – to no avail of course. Their idea of a vacation is hiking the jungles of Belize with howling monkeys serenading them to sleep at night, not afraid to get a little dirty in the name of adventure.
But the best part about Chris and Nicole is that their offbeat senses of humor match deceptively well. They make each other laugh constantly with quiet quirky remarks and sideline inside jokes. And that's when you know two people are perfect for each other. Not when they can battle it out at board games or give everybody a run for their cuteness money. Two people are perfect for each other when they can laugh together for the rest of their lives.
Chris and Nicole had one of those super small intimate weddings with only 40 of their closest friends and family, which meant that they could put every ounce of their heart and soul into every classic vintage detail.  Emily Smiley did an amazing job designing and coordinating this soft and elegant seaside wedding at L'Auberge Del Mar, and with the keen eye of Karen Tran working the floral design and Platinum Pro providing the chic rentals, we got work with a dream team of vendors to make this wedding a smash hit! In fact, there's always so many incredible details when we work with Emily and Karen, that Chris and Nicole's blog feature is officially a three-parter! So get your "Love This" fingers warmed up and tuck yourself in for the long haul 'cuz this is going to be epic! Let's begin with Nicole and the girls getting ready at L'Auberge.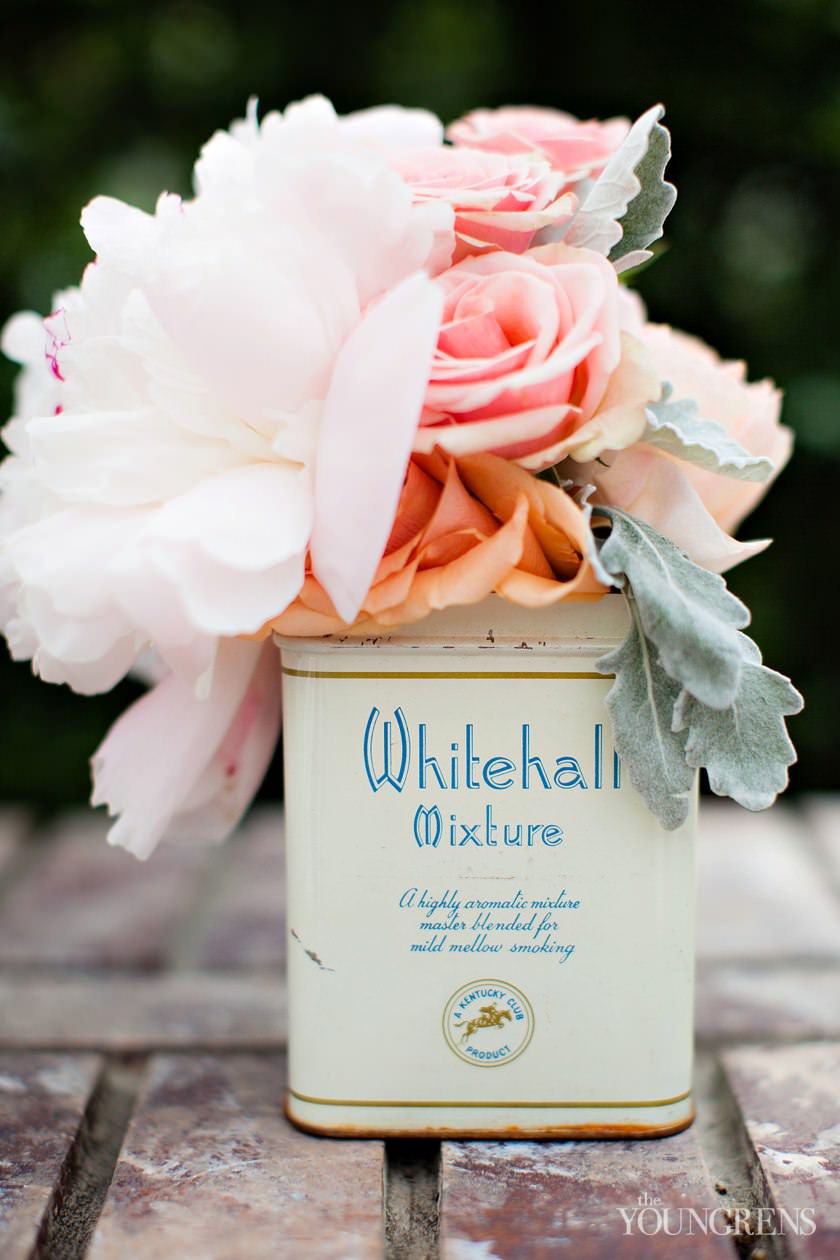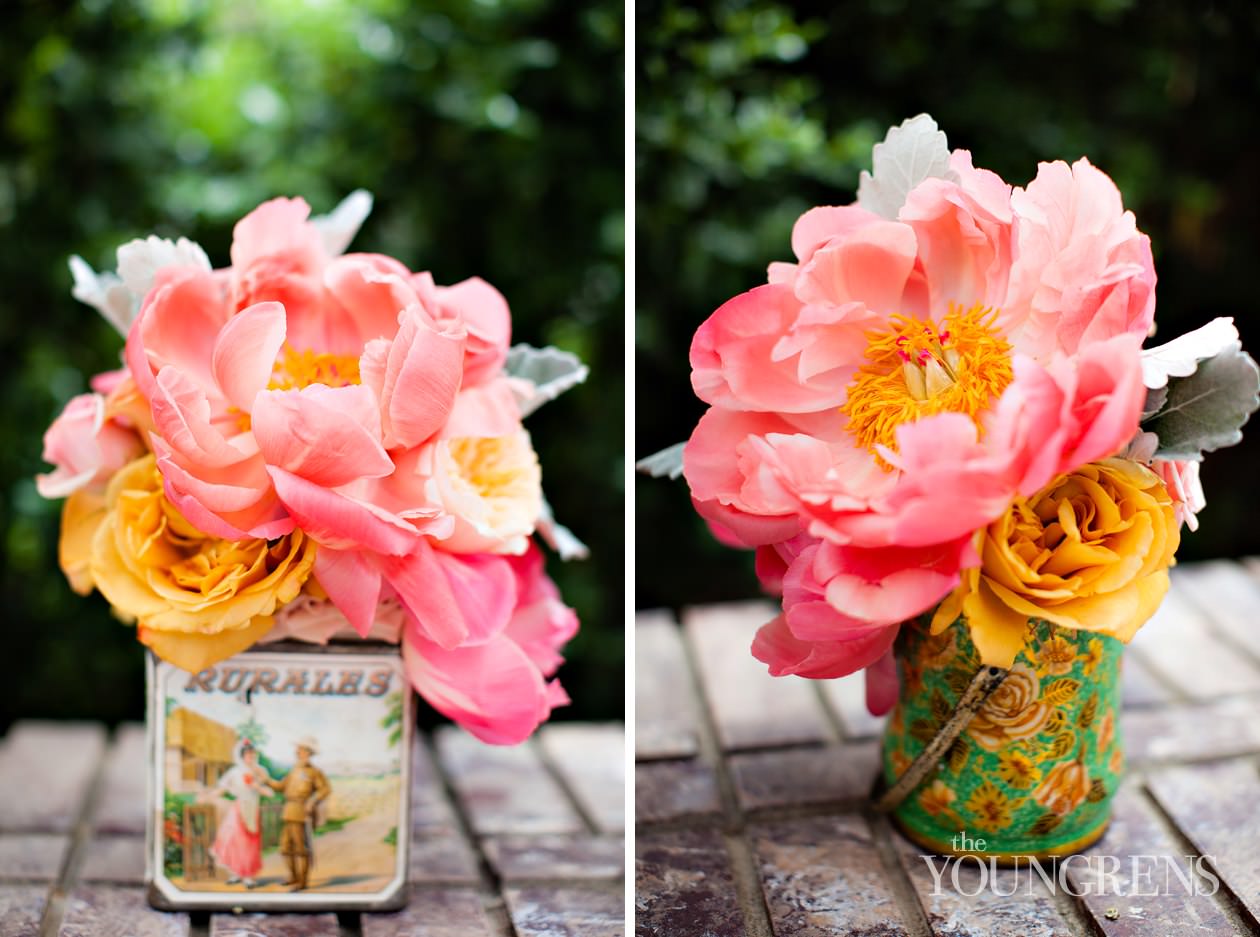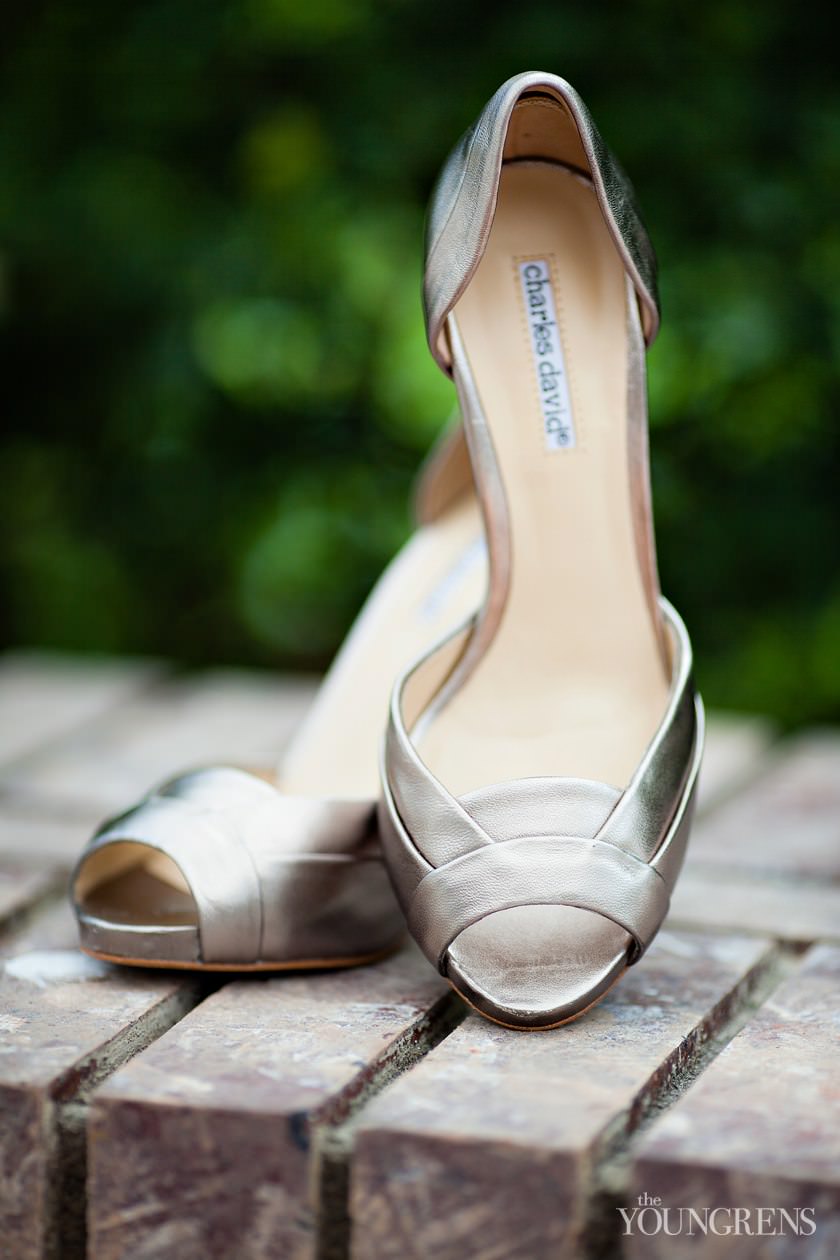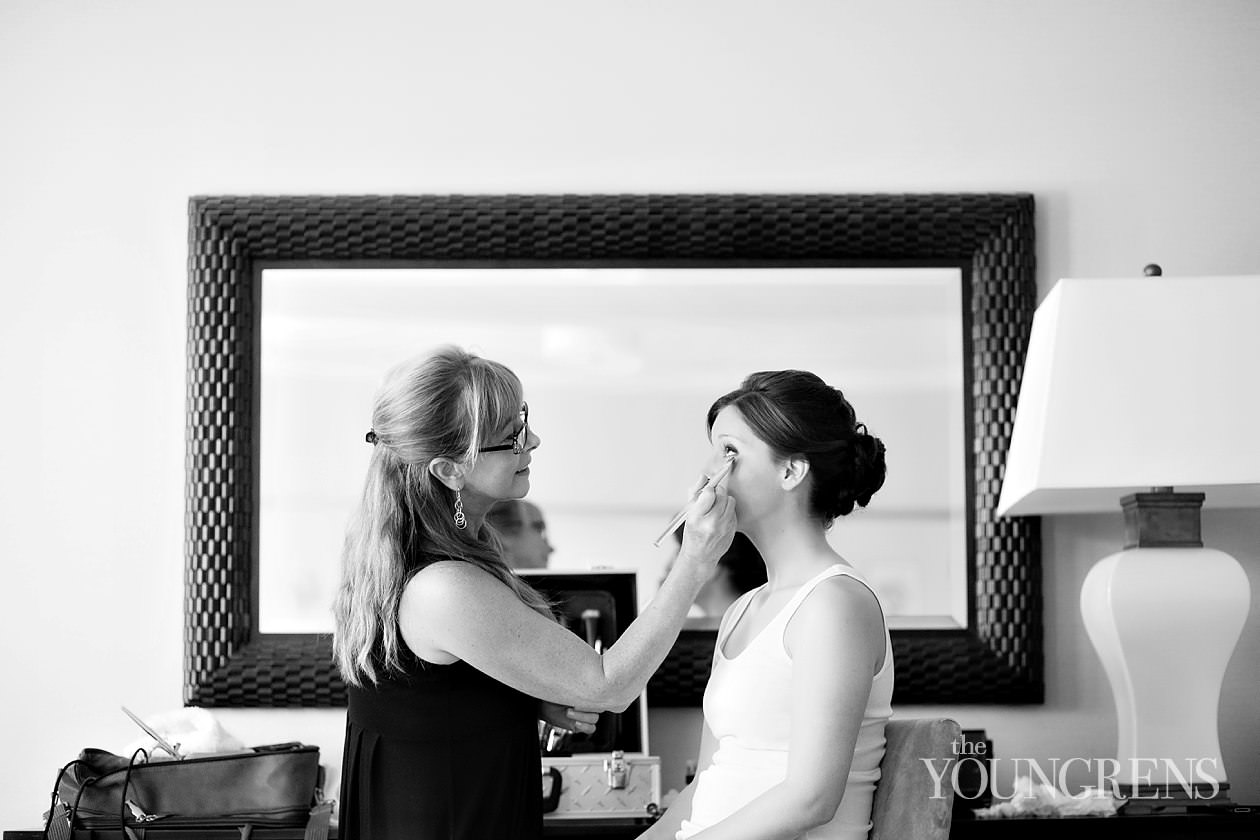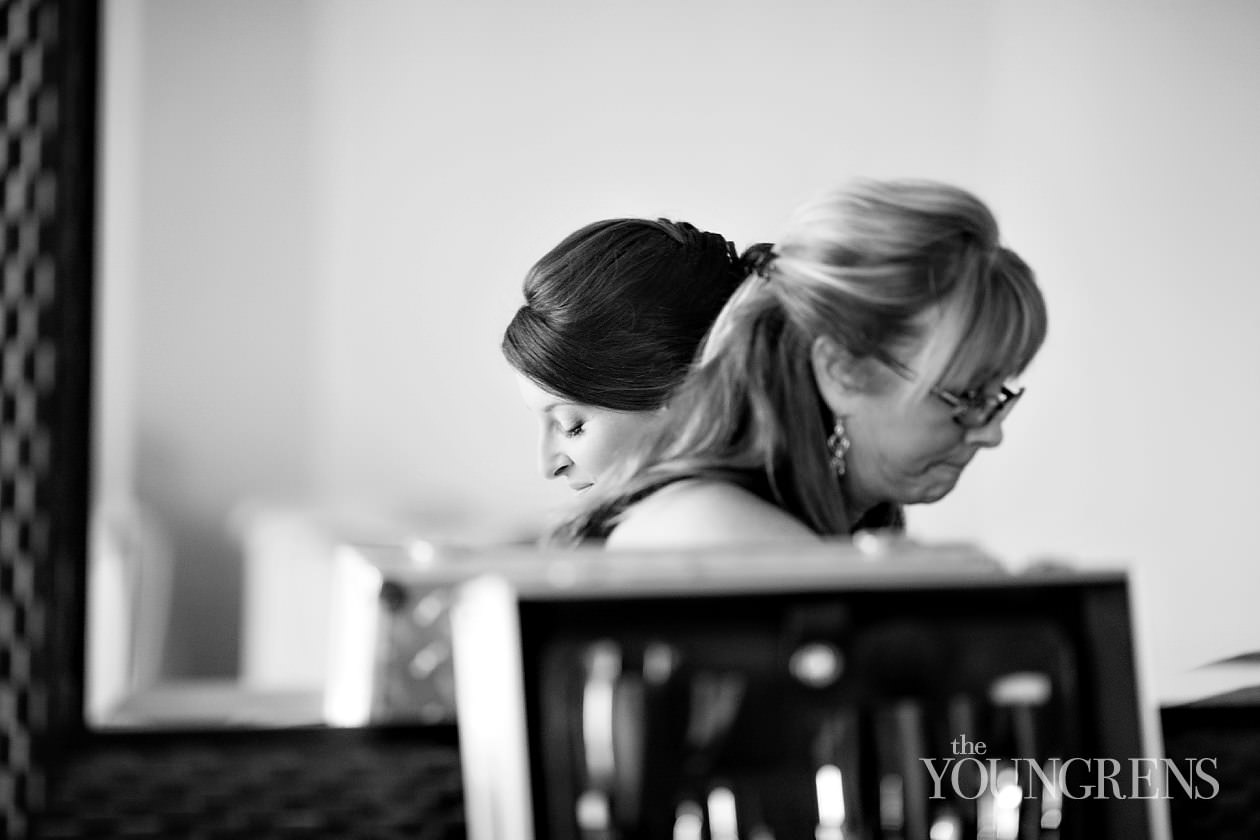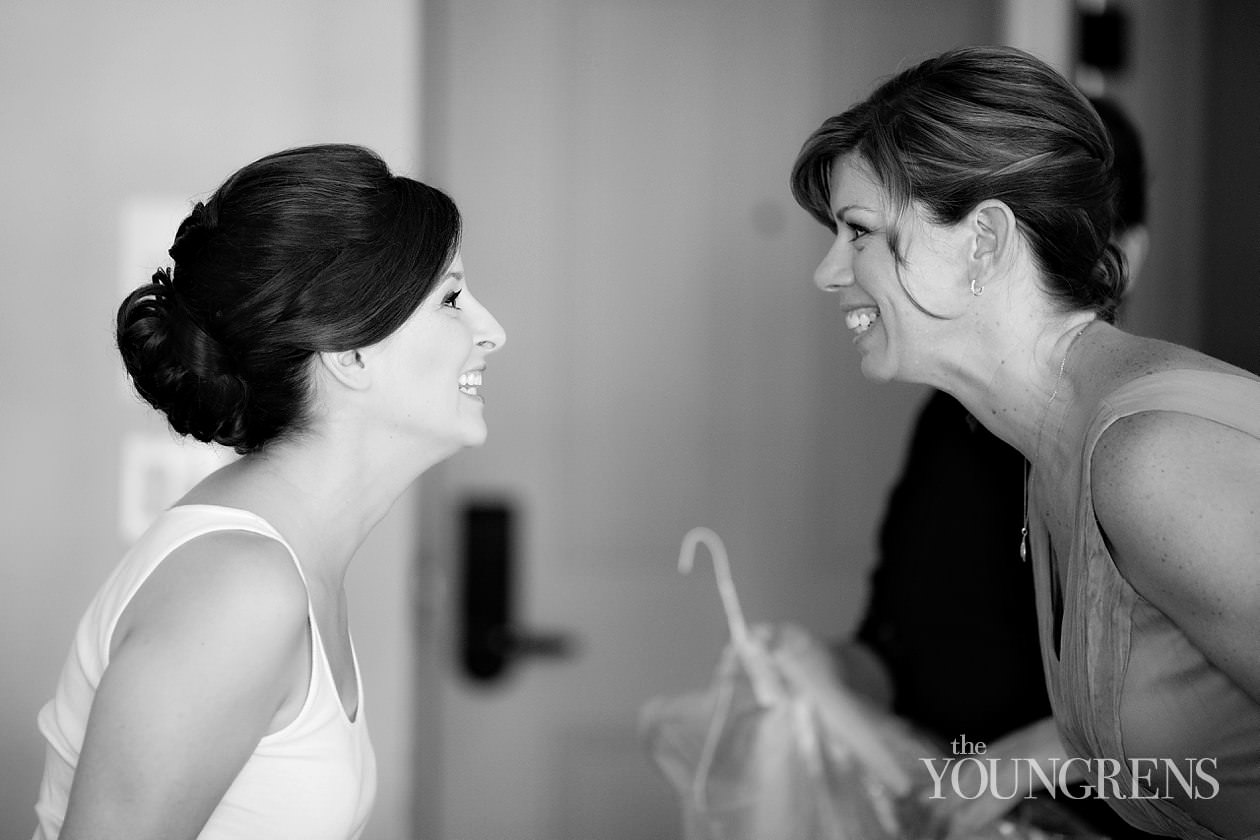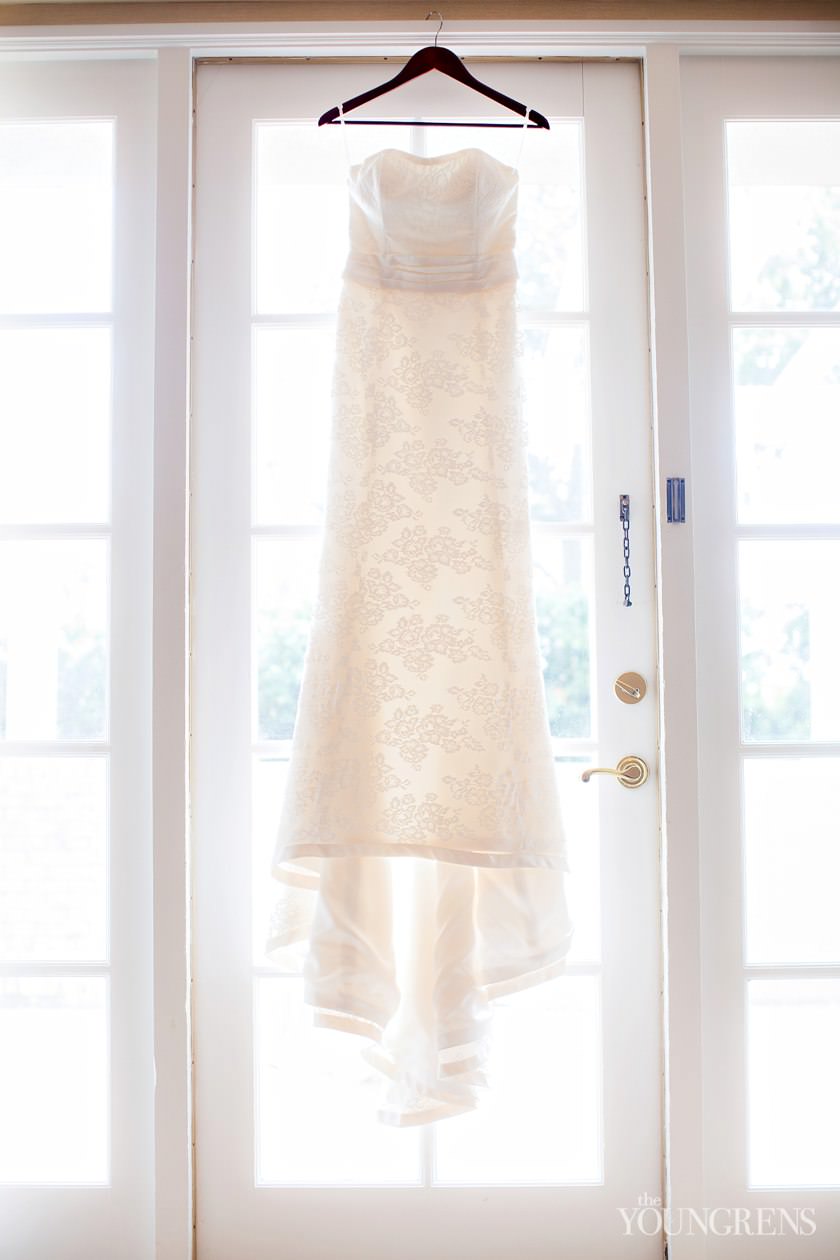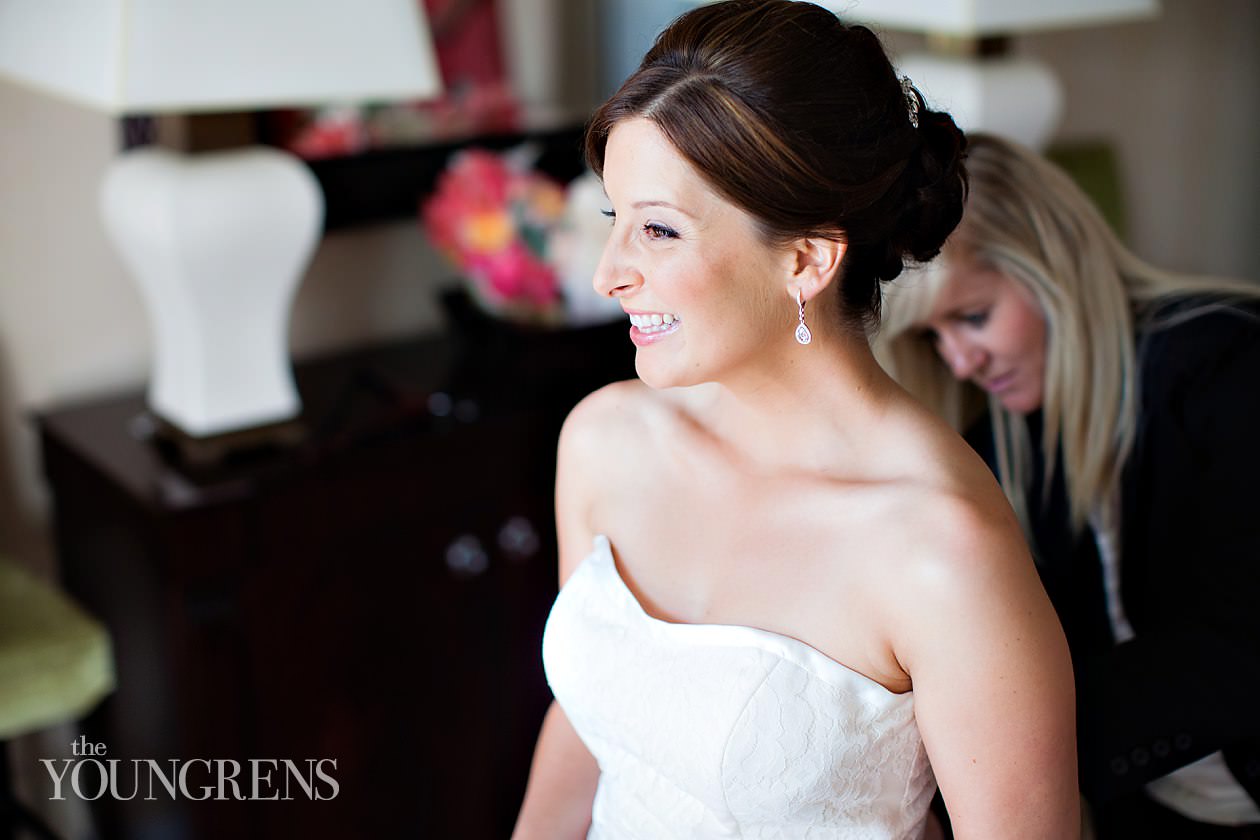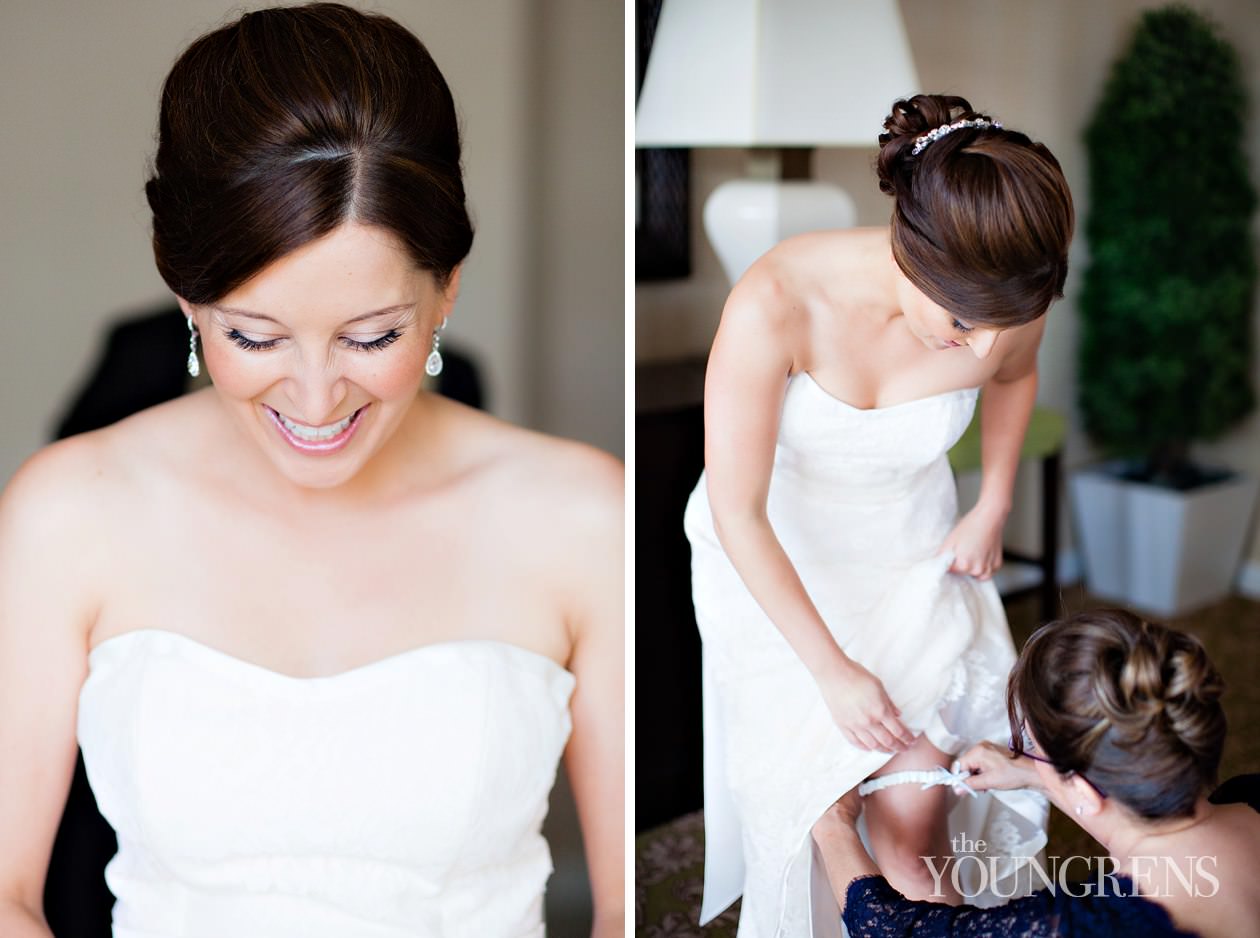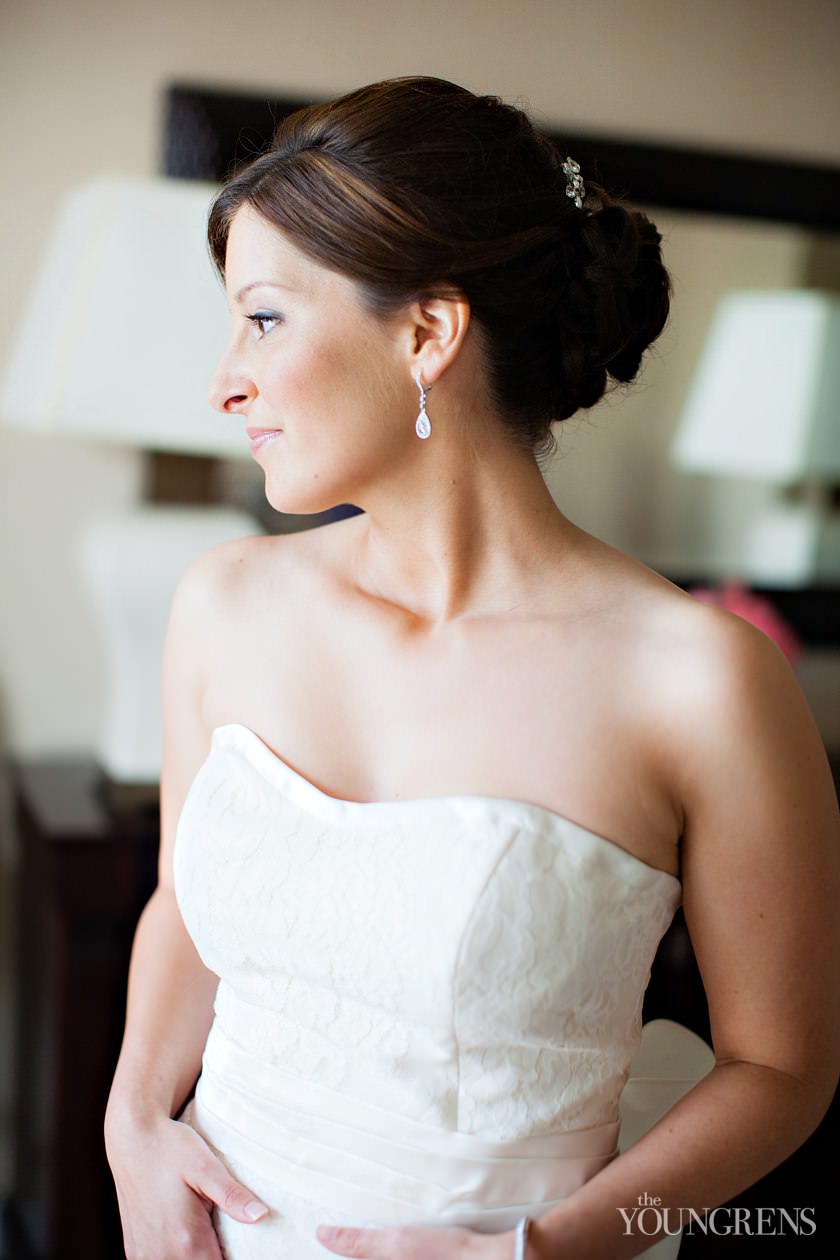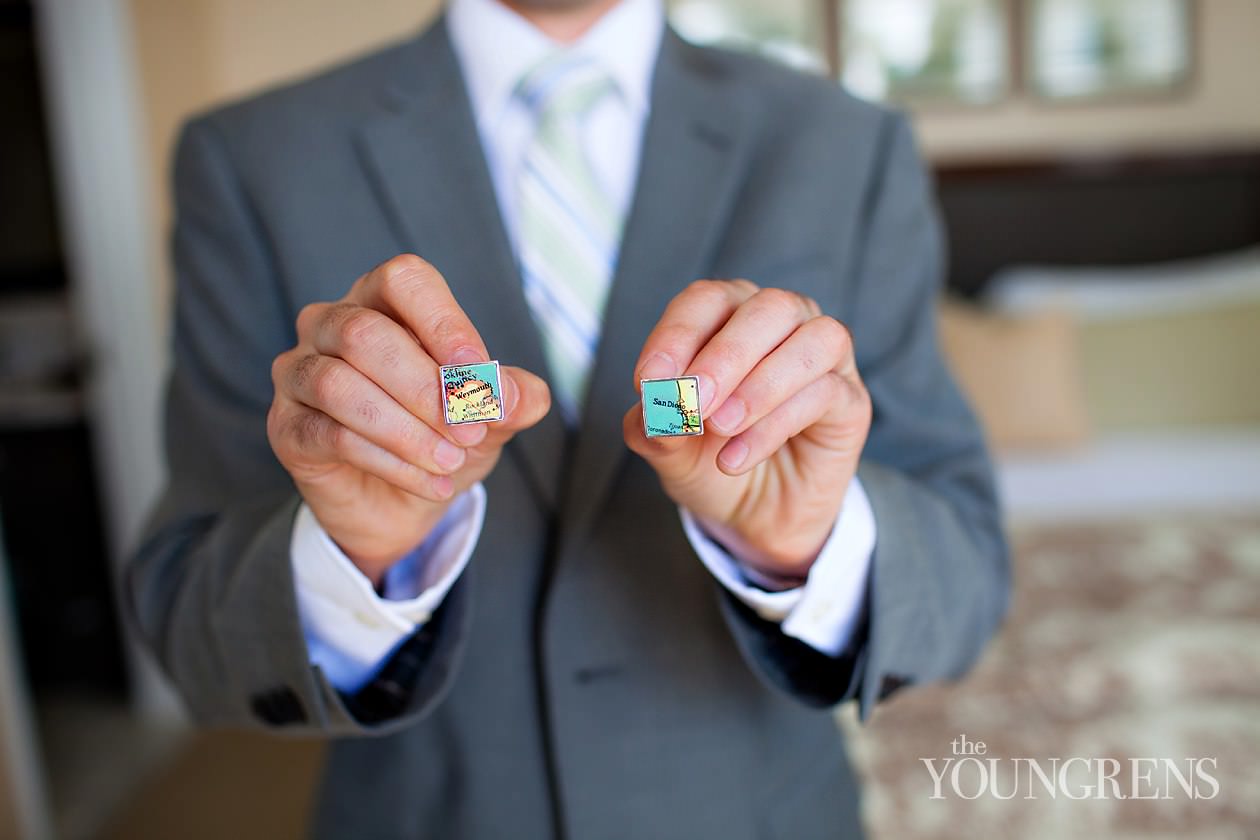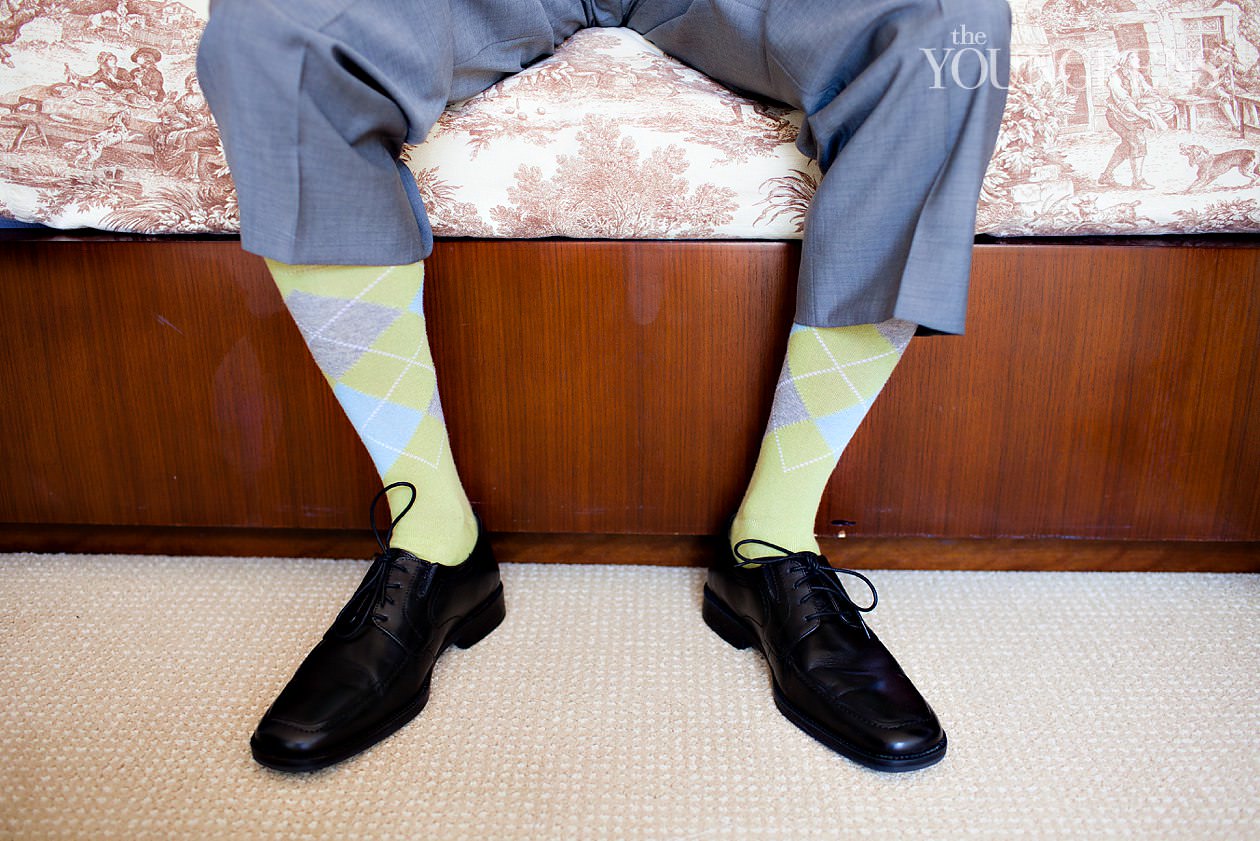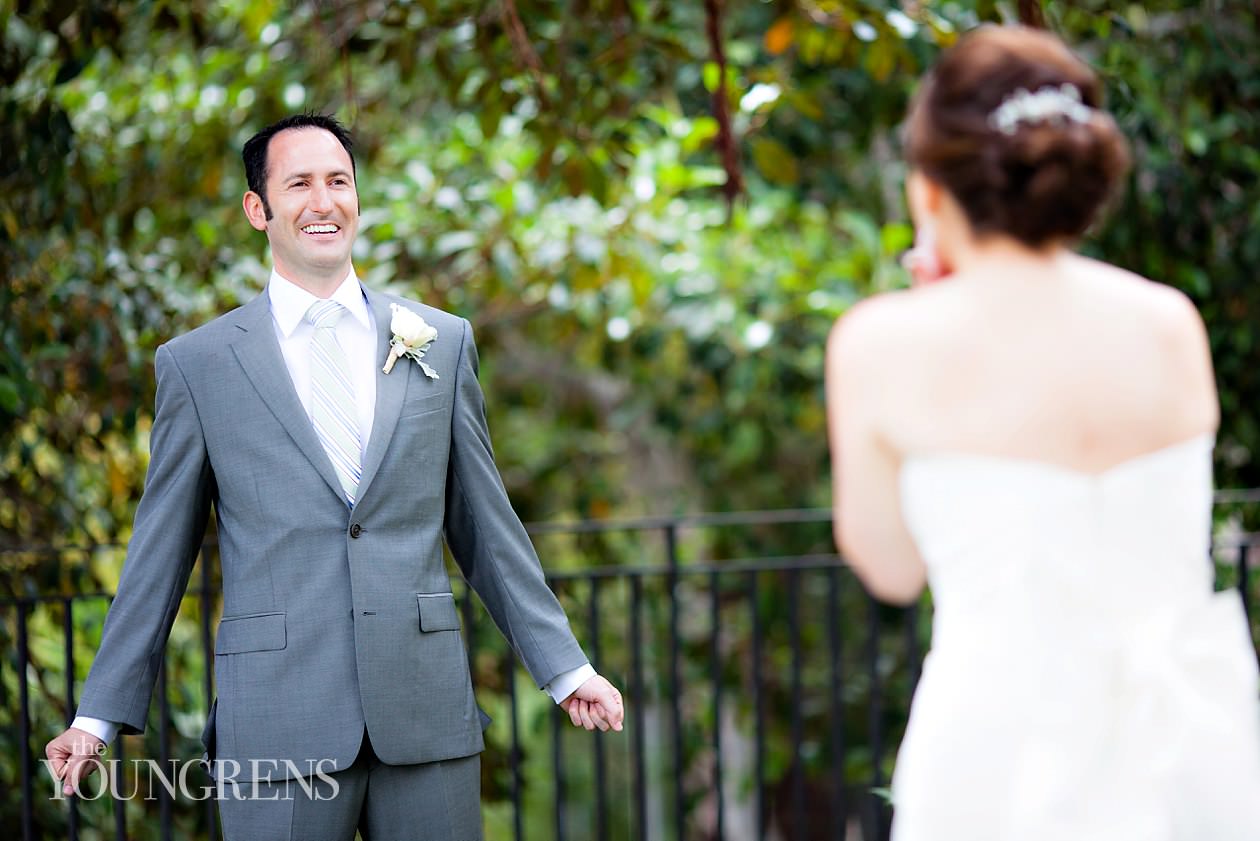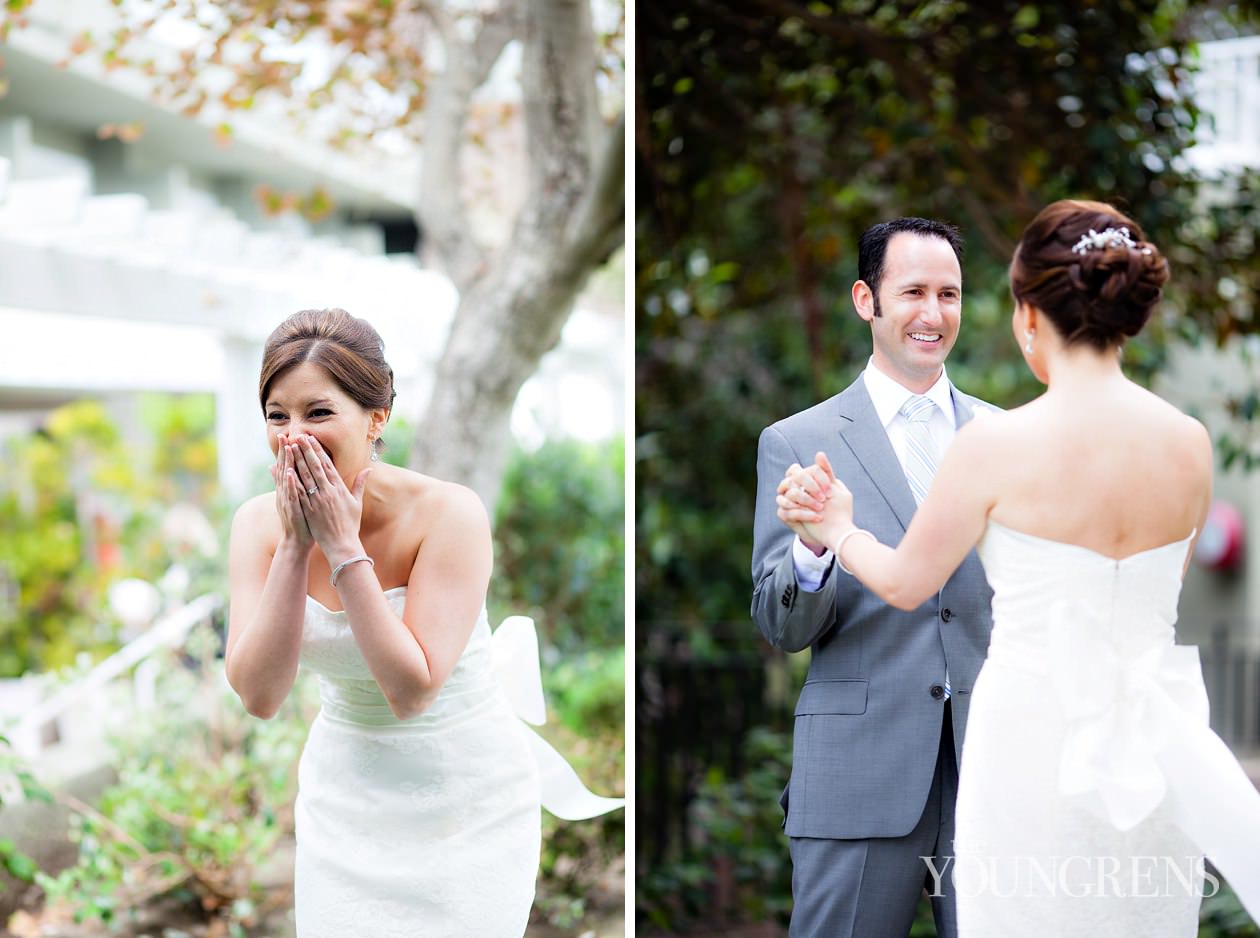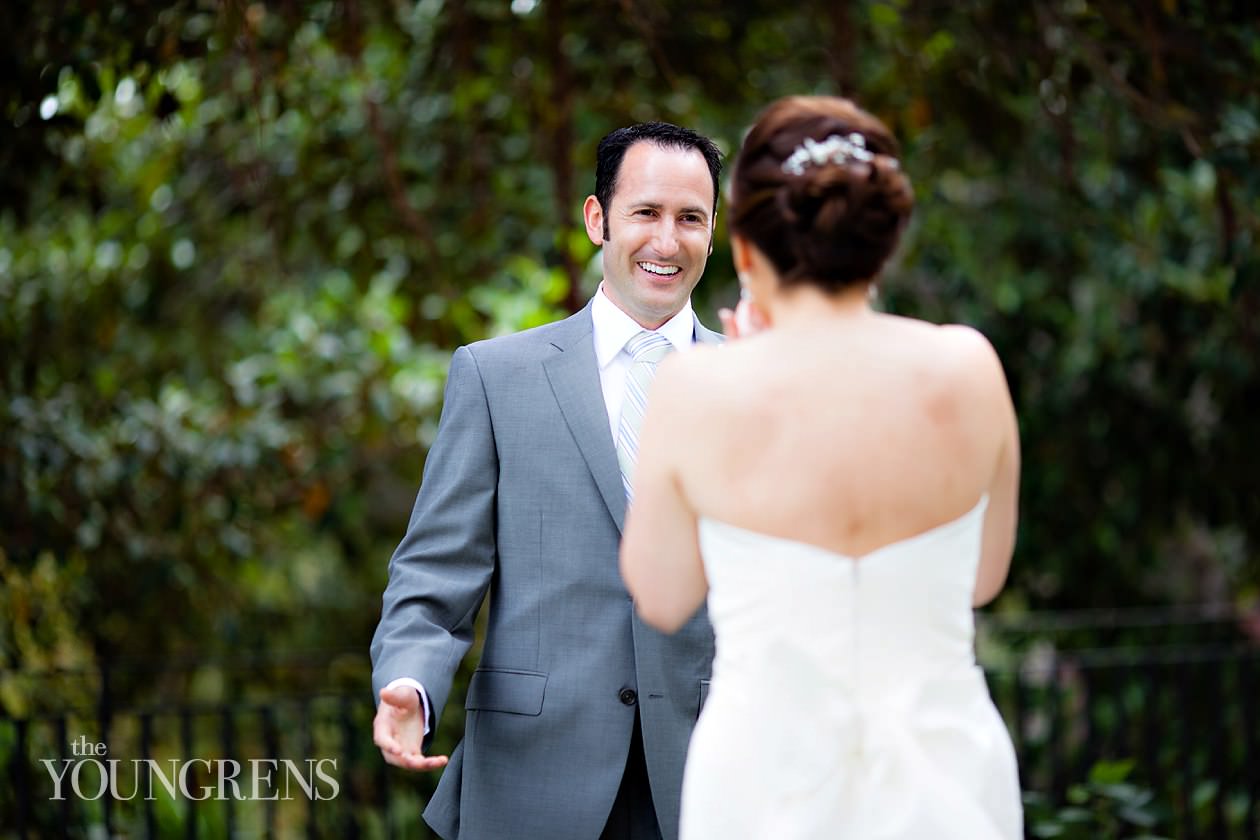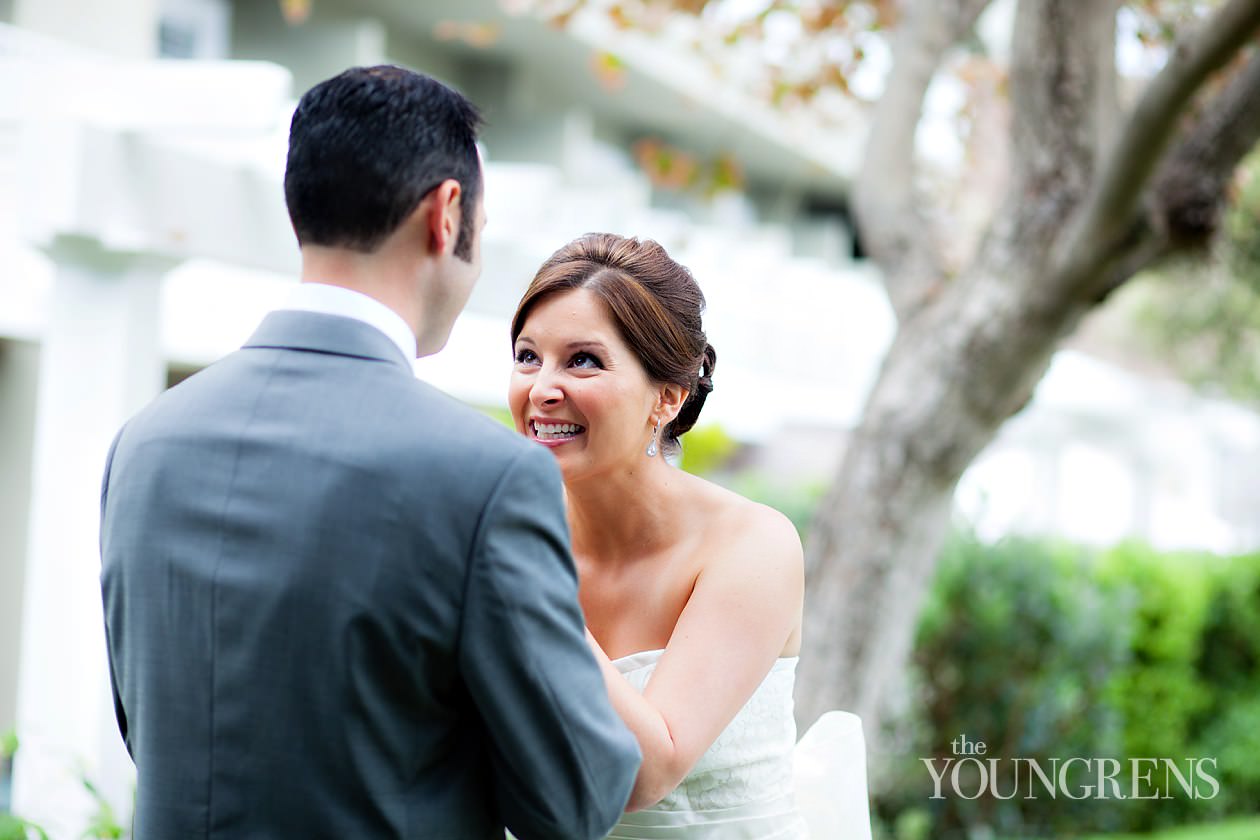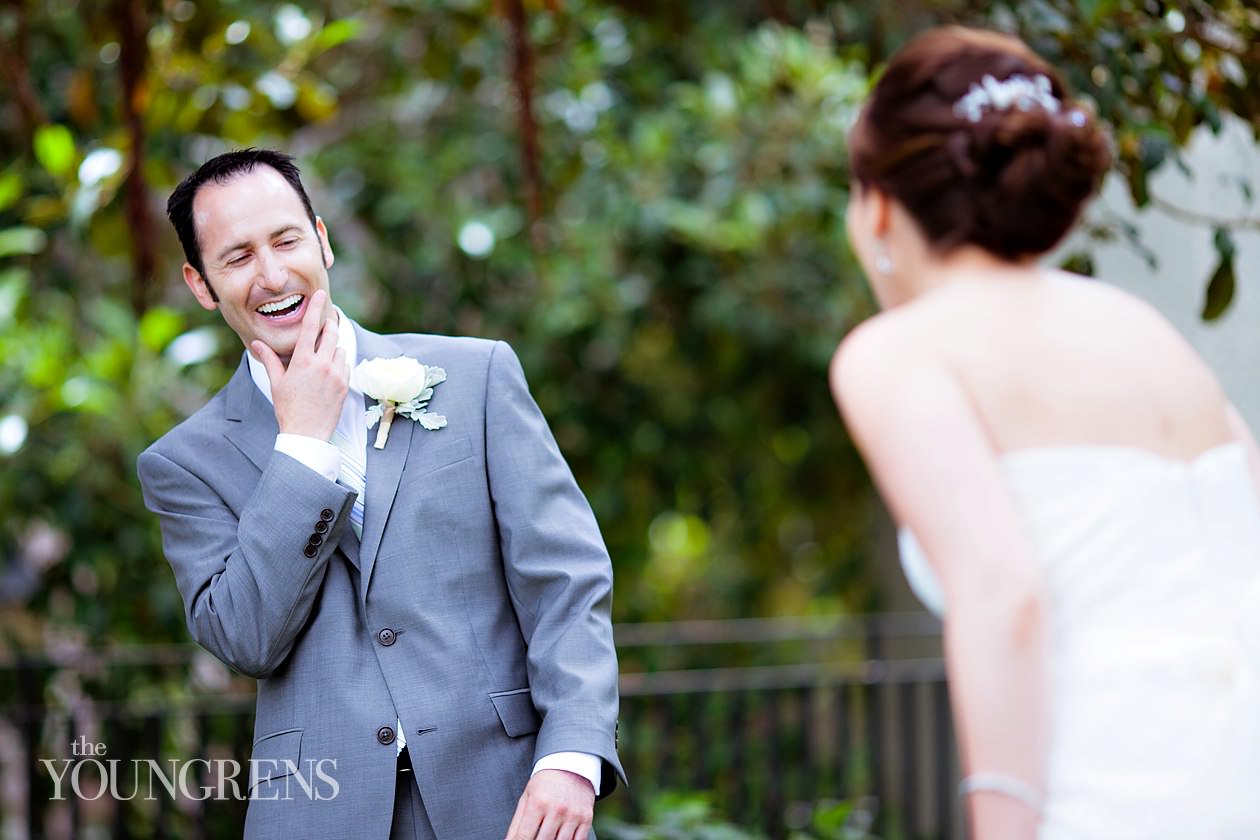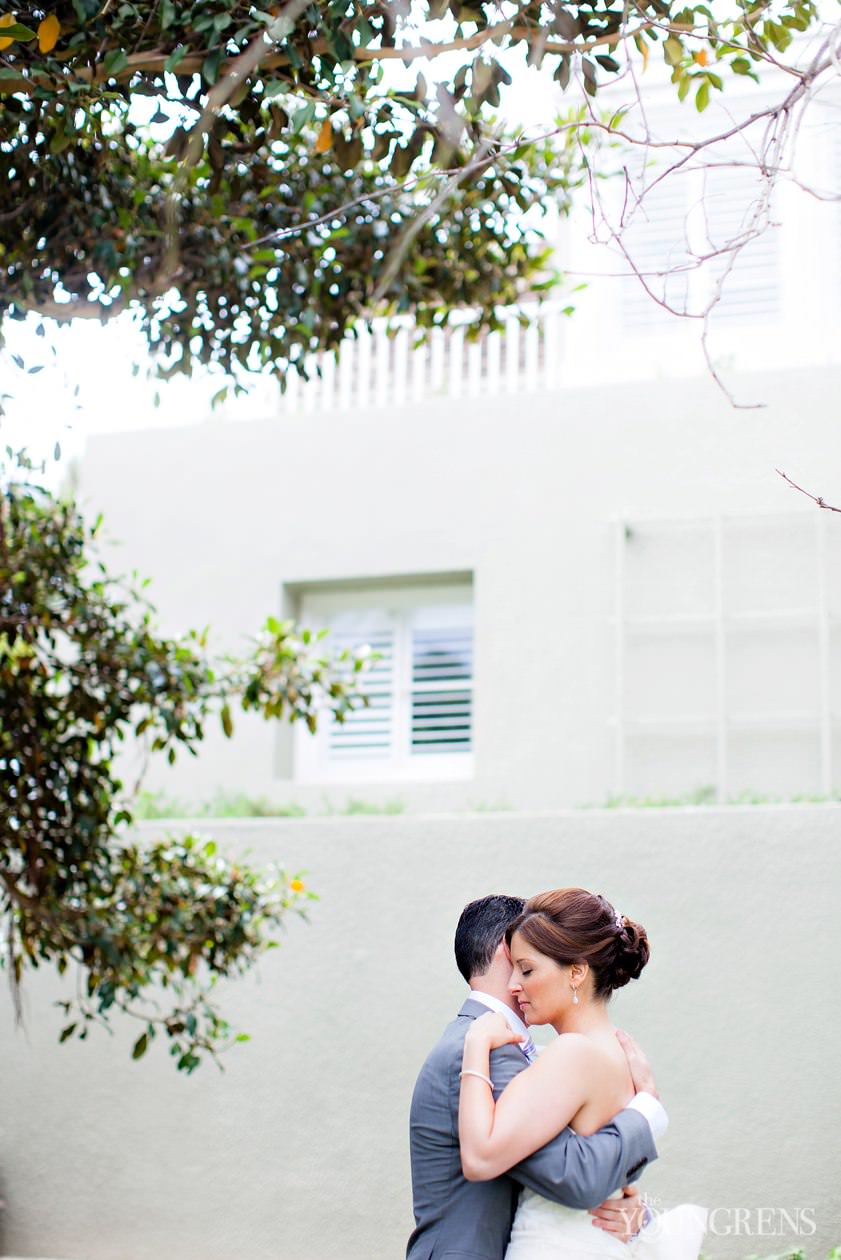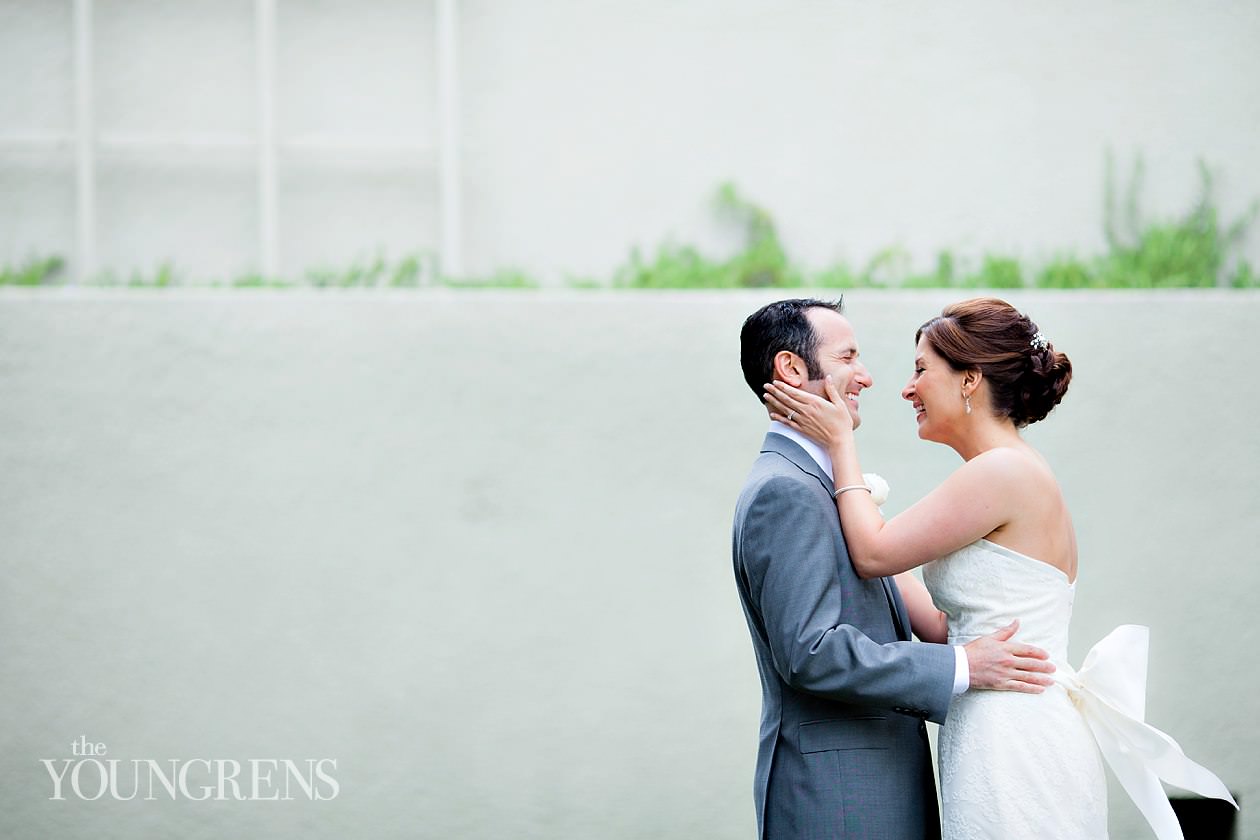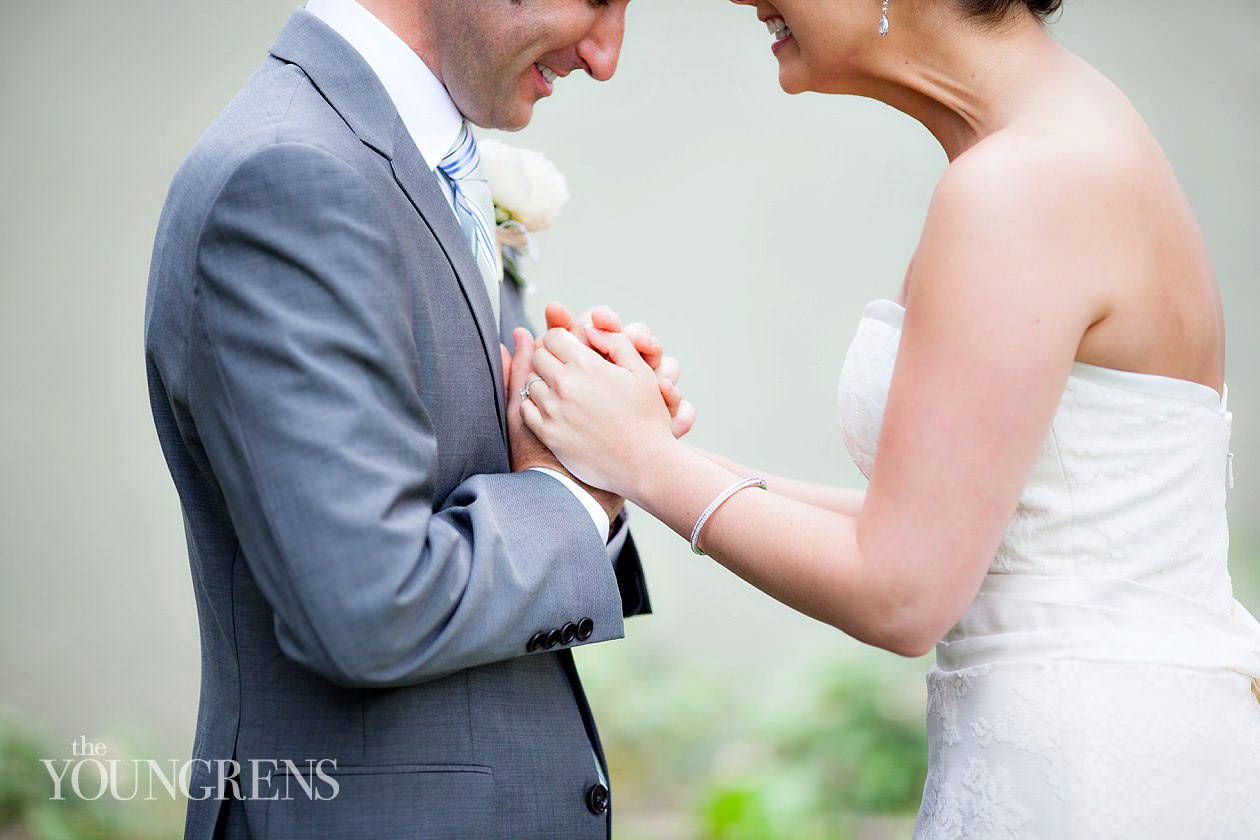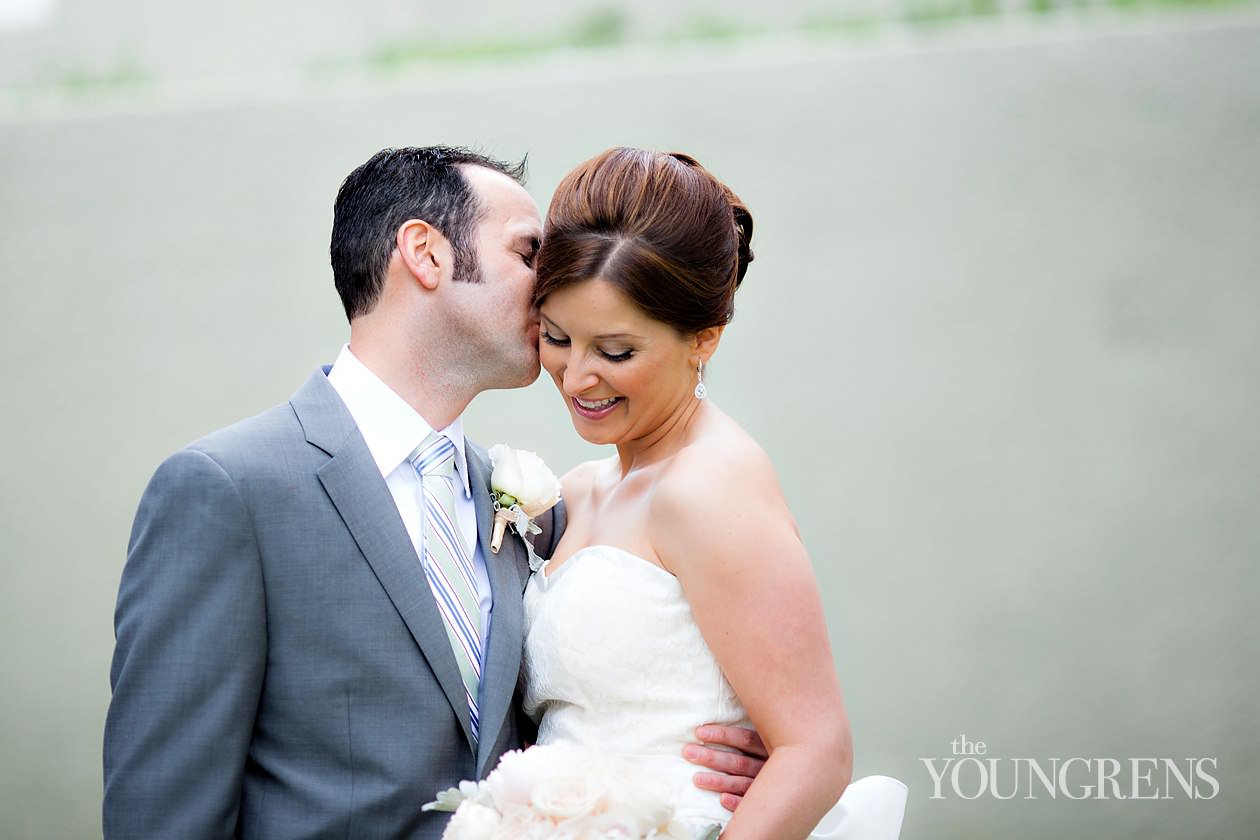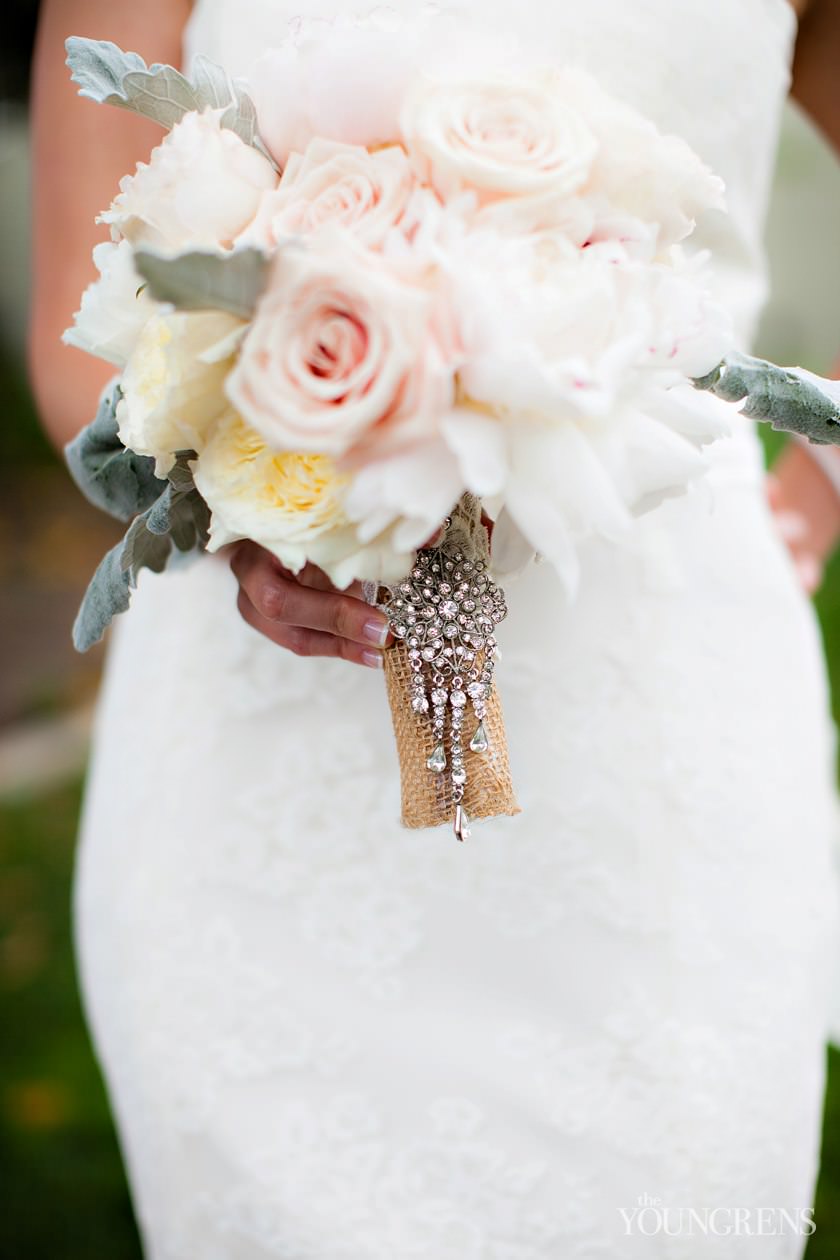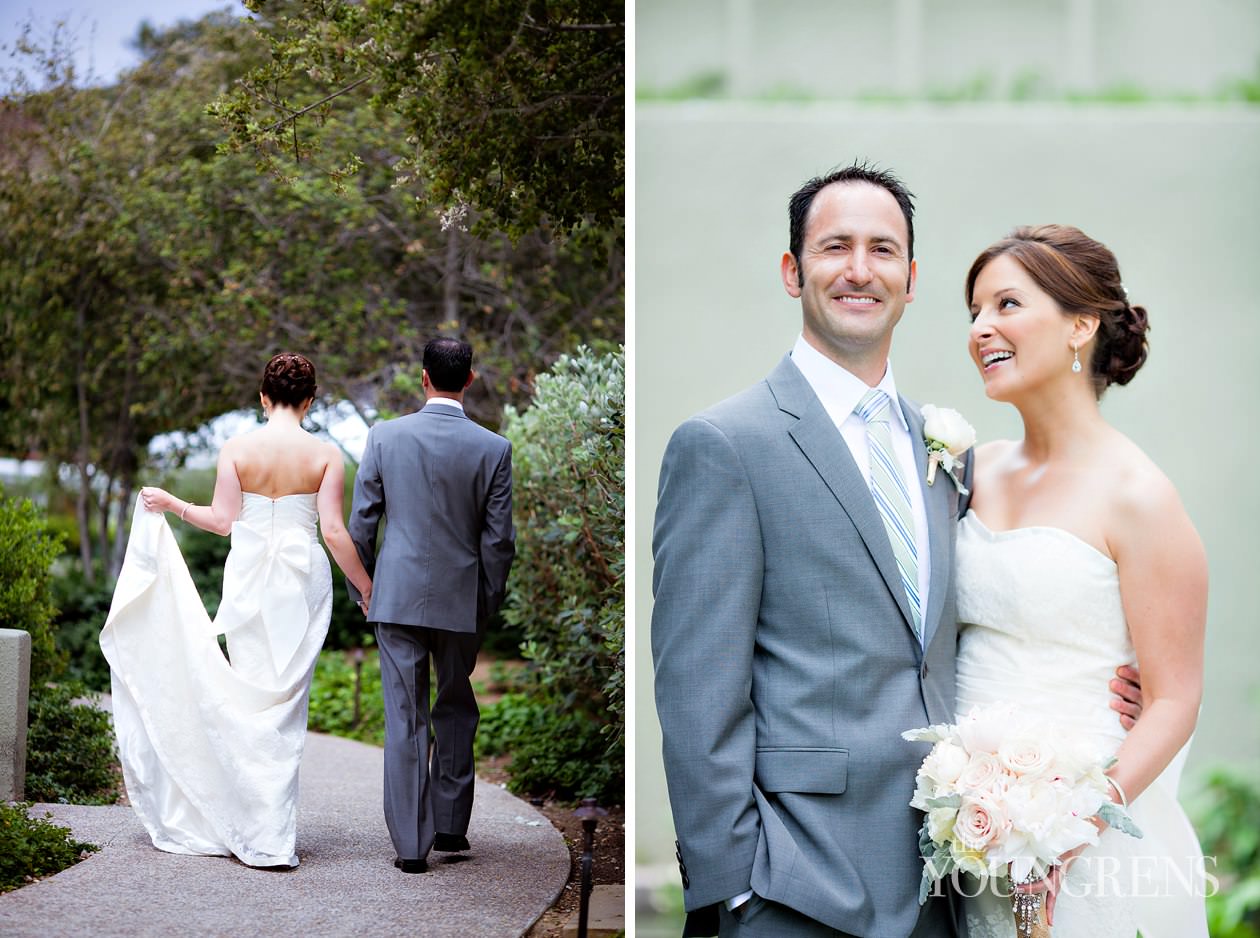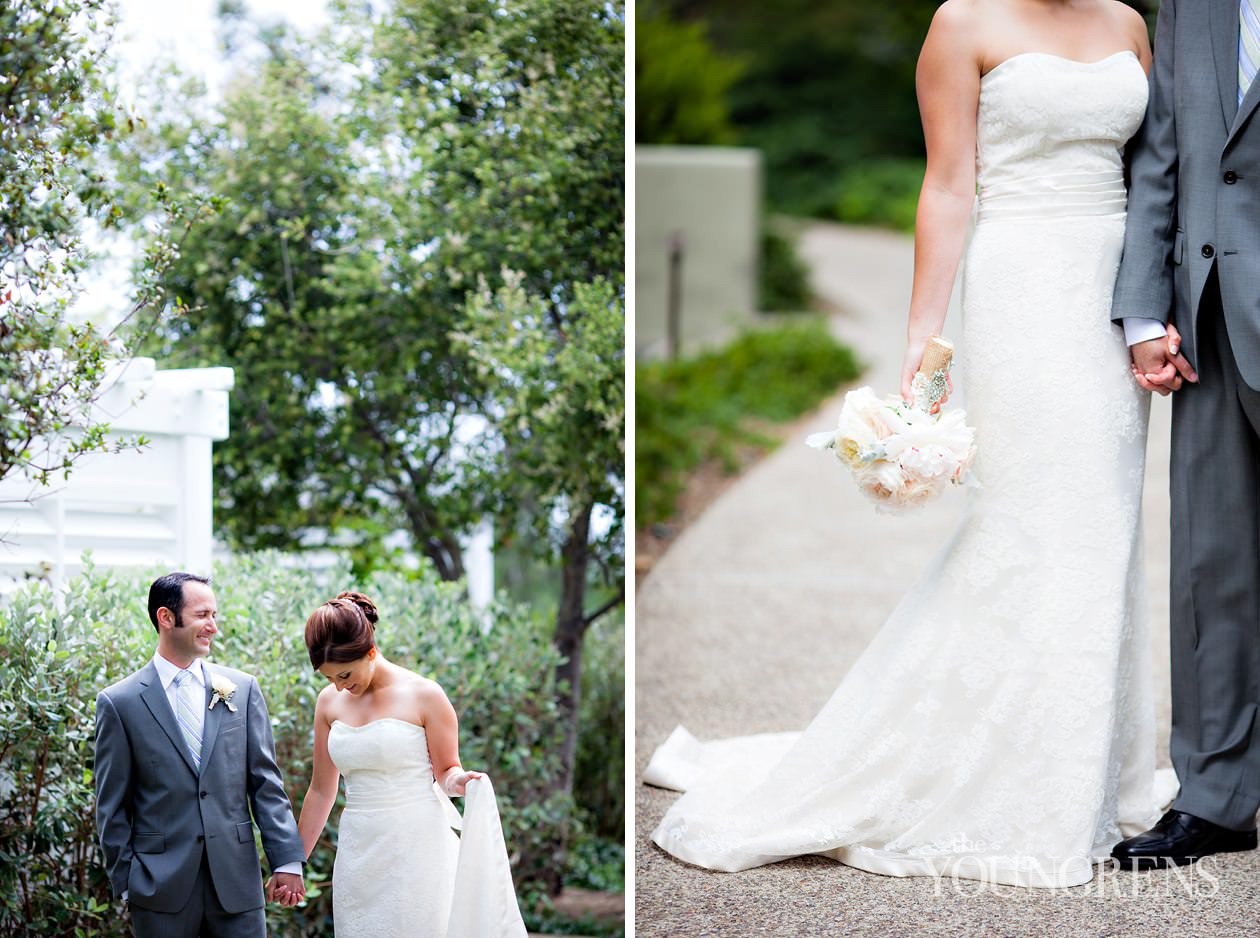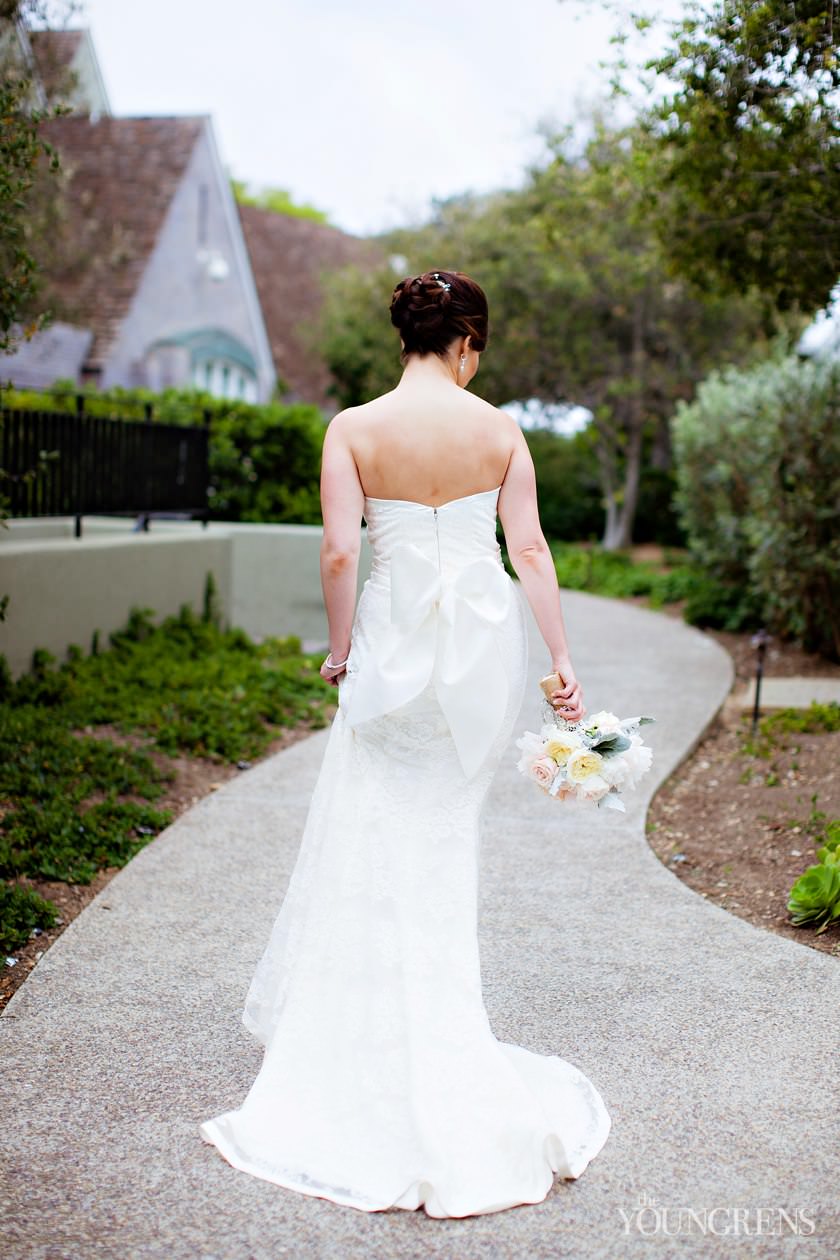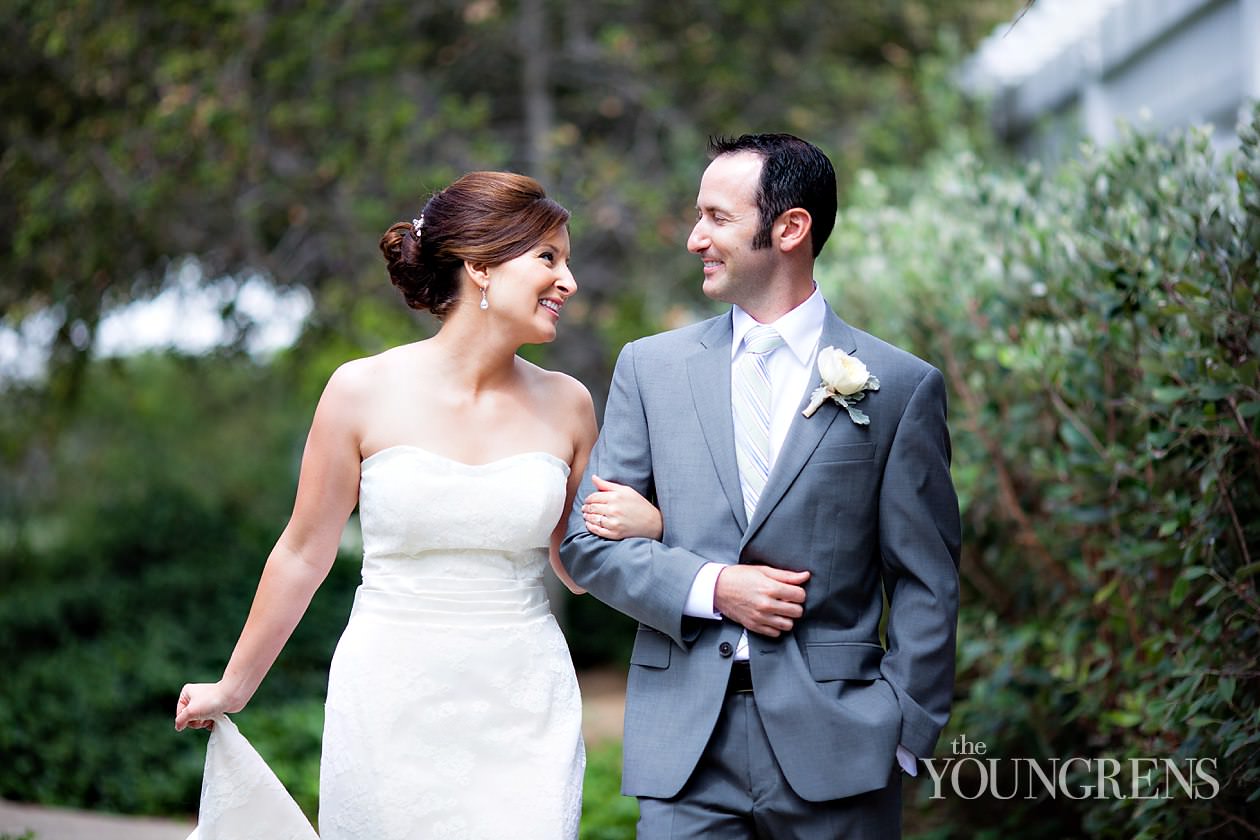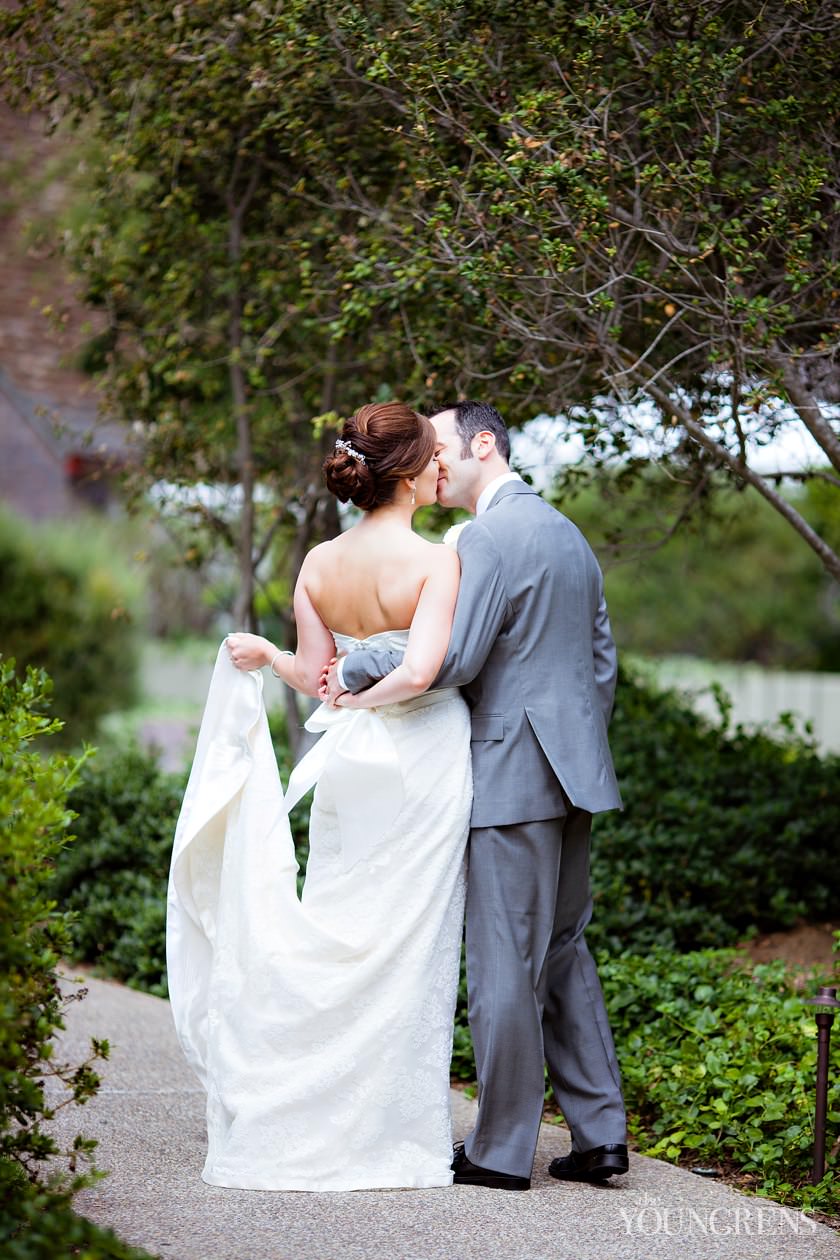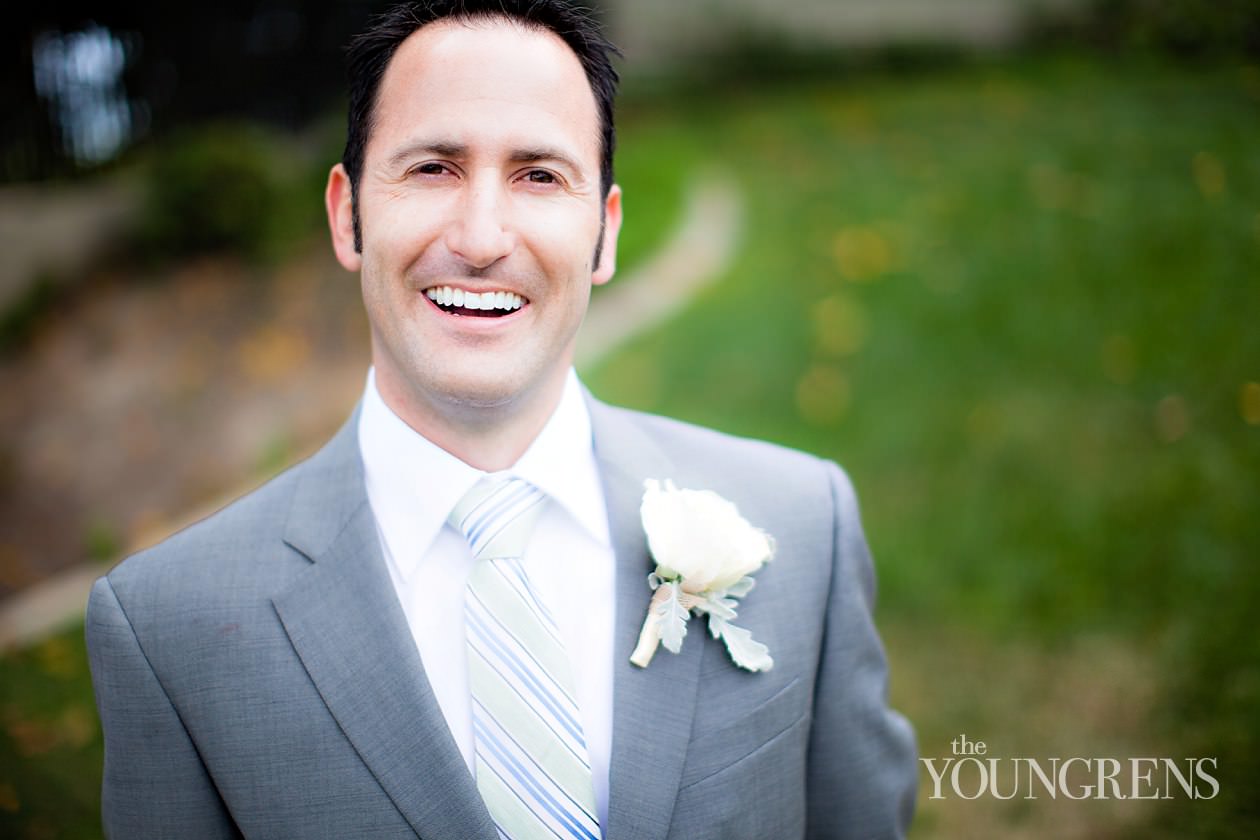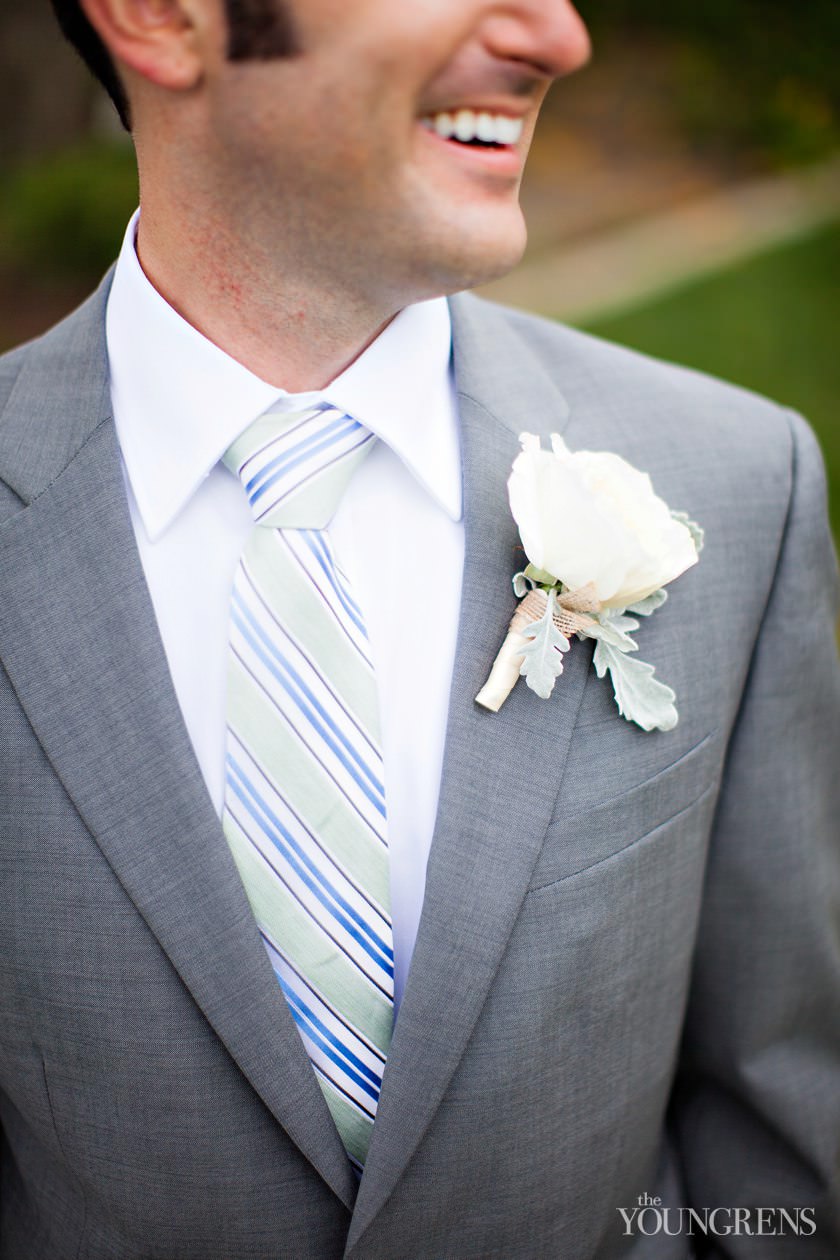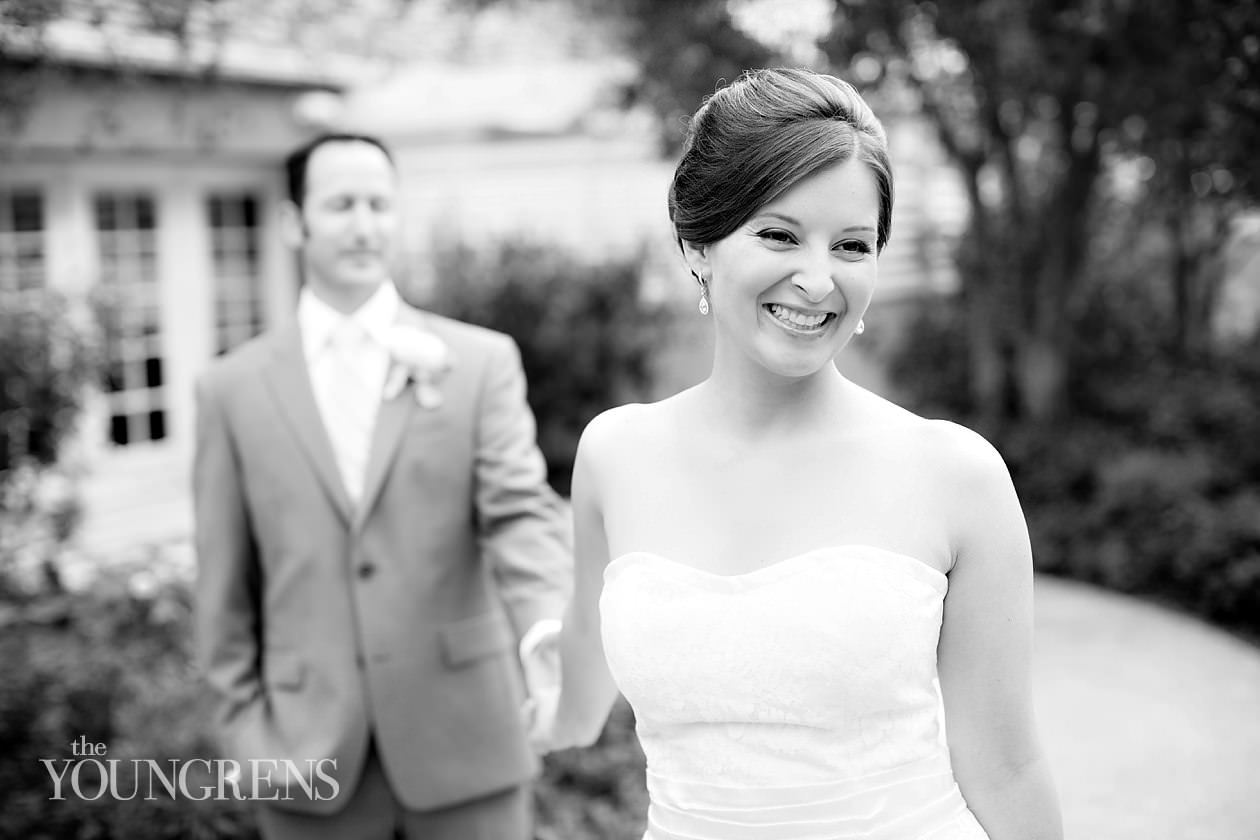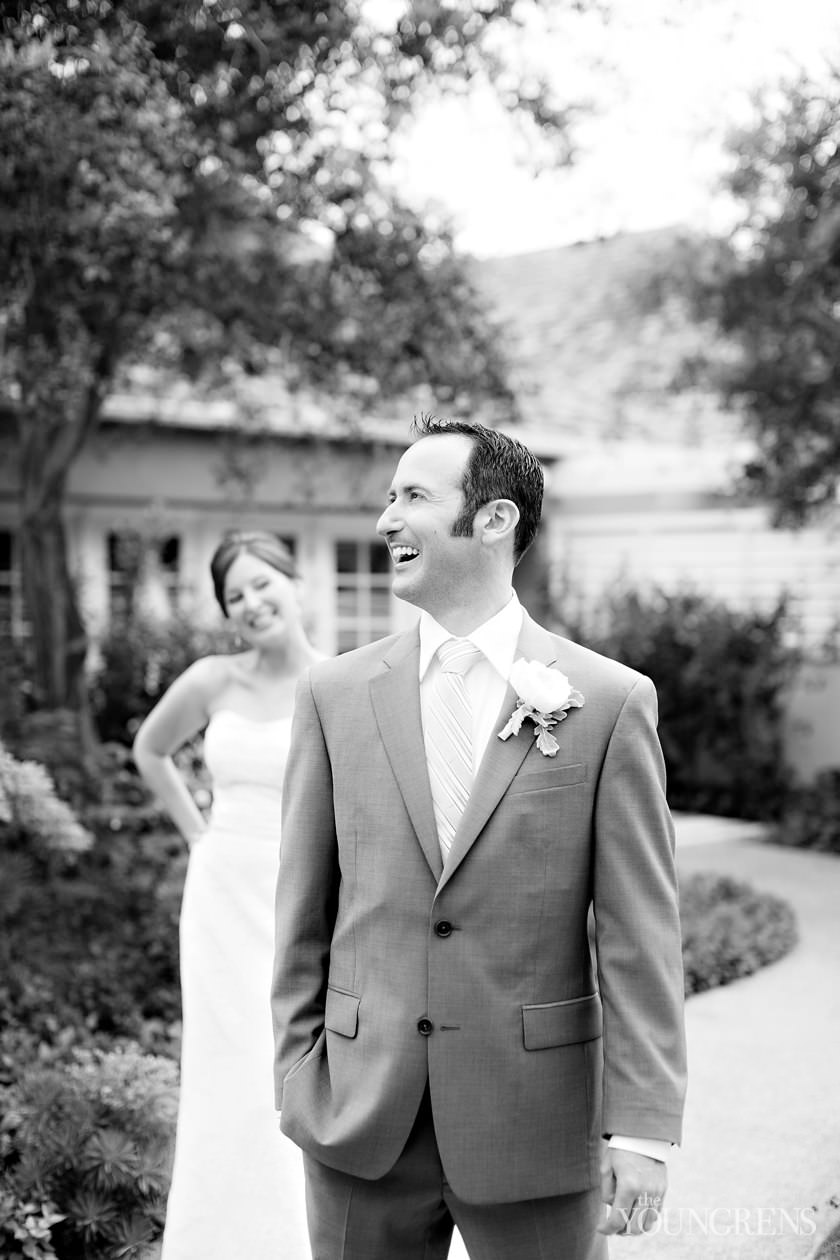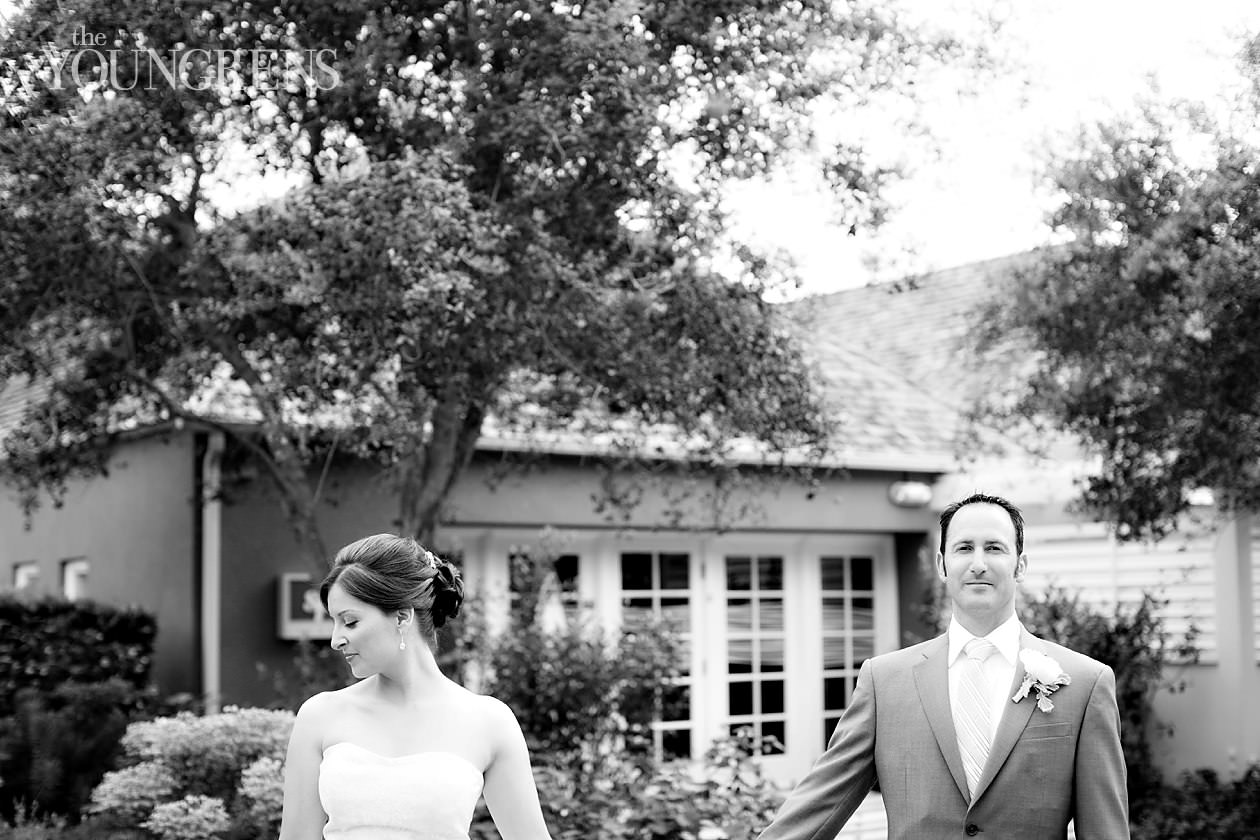 Alrighty folks, we've got SO MUCH MORE to come from Chris and Nicole's L'Auberge Del Mar wedding so tuck yourselves in for the next two parts coming your way this week. We've got a boatload of eye-popping classic vintage details for this seaside wedding so stay tuned!
Hugs,
Erin
---
Wedding Photography : The Youngrens | Ceremony Location : Seagrove Park, Del Mar | Reception Location : Sunset Terrace, L'Auberge Del Mar | Event Coordinator & Design : Emily Smiley Fine Weddings & Soirees | Floral Design : Karen Tran Floral Design | Cake : Sweet Cheeks Baking Company | Shoes : Charles David | Gown Boutique : Bliss Bride | Hair & Makeup : A New Twist | DJ : So-Cal Wedding Music | Ceremony & Cocktail Music : So-Cal Wedding Music | Reception Lighting & Dance Floor : Platinum Pro | Rentals : Platinum Pro | Officiant : Weddings by Paul Frye | Stationary Designer : Emily Smiley Fine Weddings & Soirees | Linens : Karen Tran Floral Design
---