You know how they say that laughter is the best medicine? When it comes to Seth and Michelle, laughter is not only their daily medicine, but the super glue that seals them together, binding them at the hip with the kind of connection that only they understand. They mess with each other, they laugh at themselves, and they take pride in their ability to one up each other with crazy photo poses on Facebook.
In other words, in the land of Don't Take Yourself Too Seriously, these two are the royalty. And they rule with absolute power.
And the best part about being around Seth and Michelle is that their lighthearted smiles and chill attitudes are totally contagious. So not only was this wedding blingin' and fabulous from top to bottom, but we laughed – hard – from beginning to end. Seth and Michelle chose L'Auberge Del Mar for their Catholic/Jewish combined ceremony (yes you read that right) and their rockin' reception. Thanks to the staff at L'Auberge for being so on top of everything and for always serving our couples so stinkin' well! We love you guys!
To start the day, I met with the girls during their prep while Jeff documented the morning with the boys. Michelle's mermaid Pronovias dress fit her glamorous personality perfectly!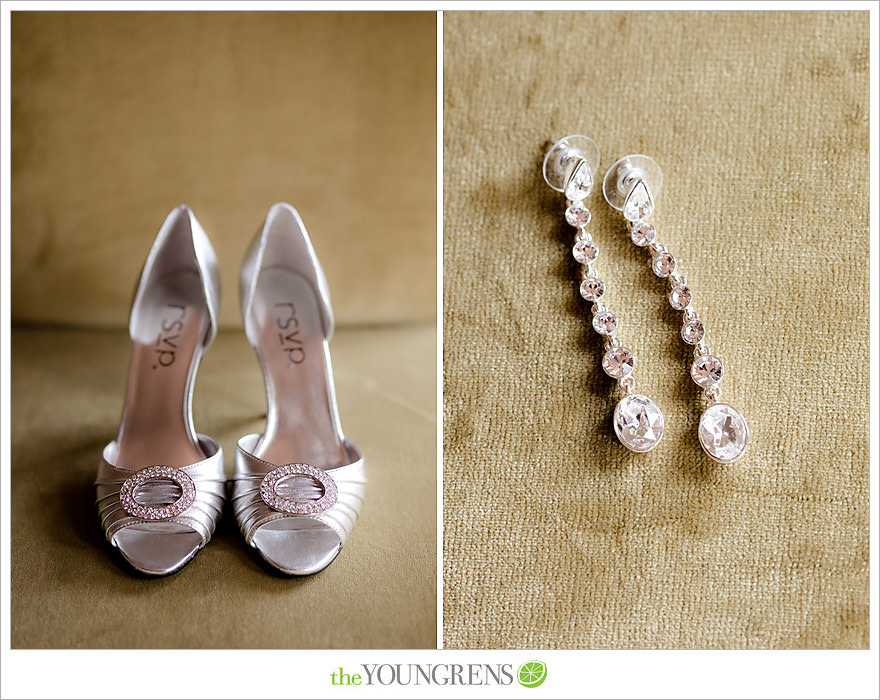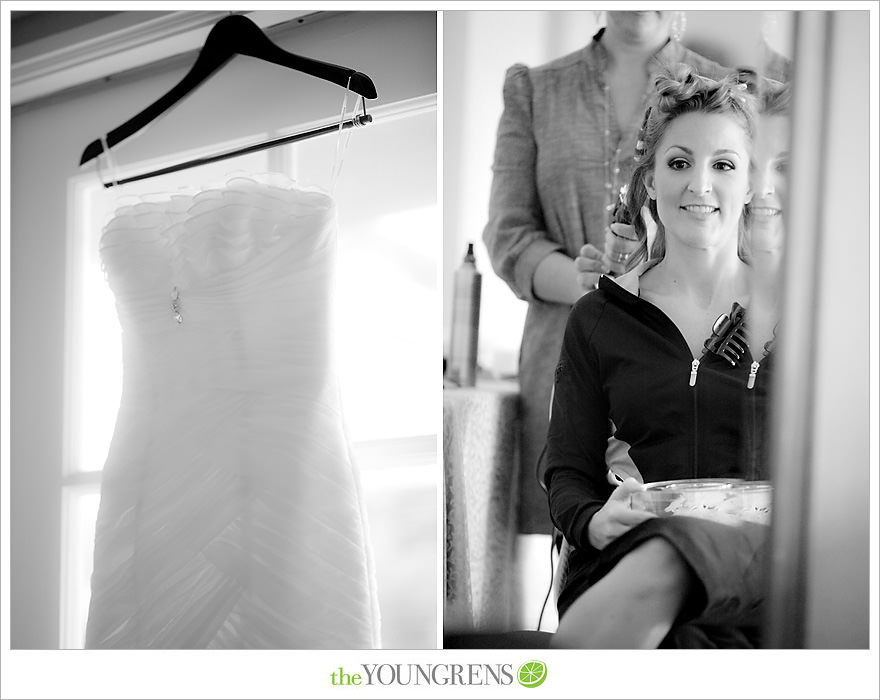 I loved Michelle's feather hairpiece – it was soft but still added just enough drama.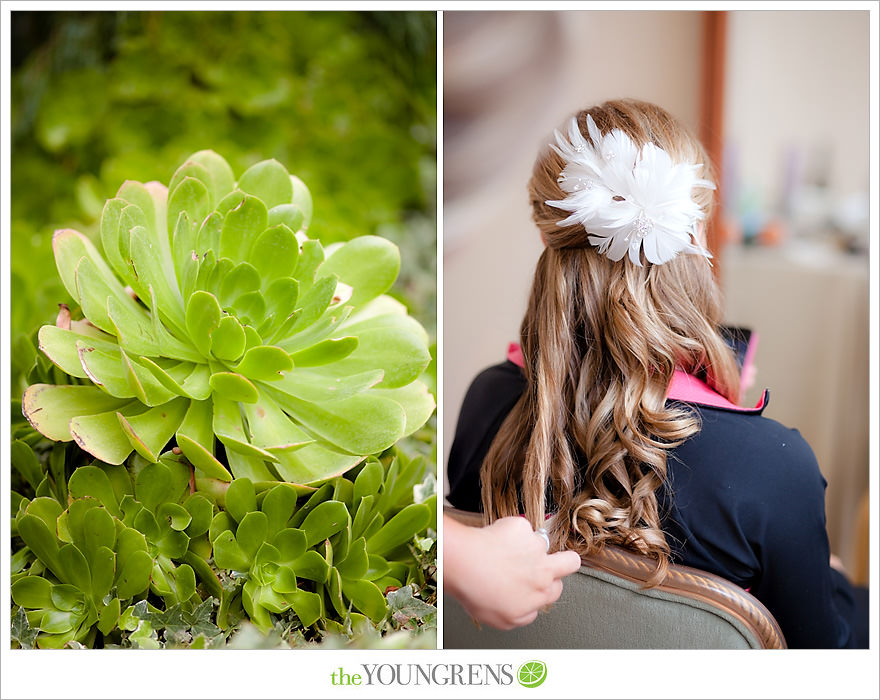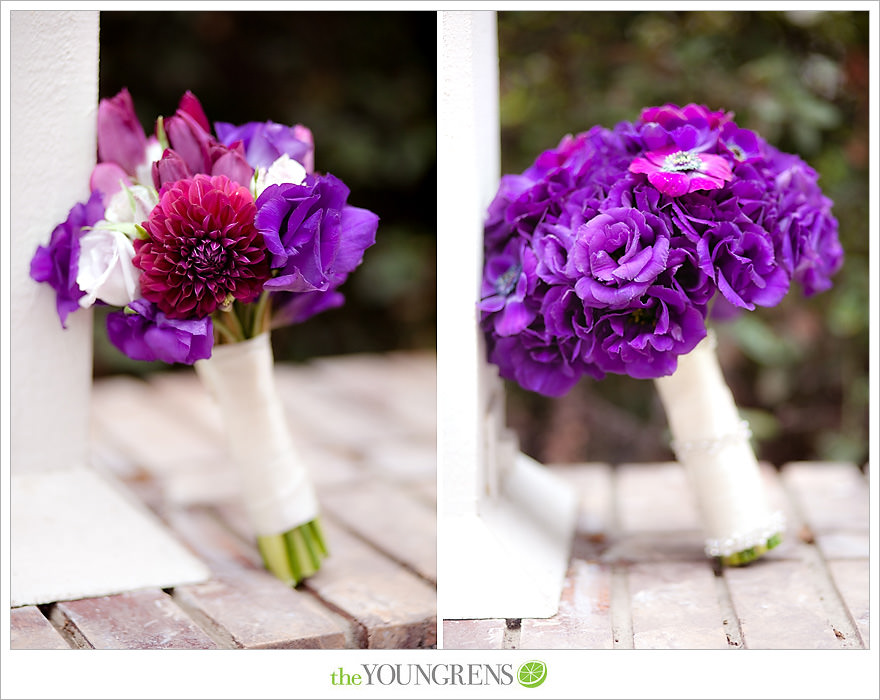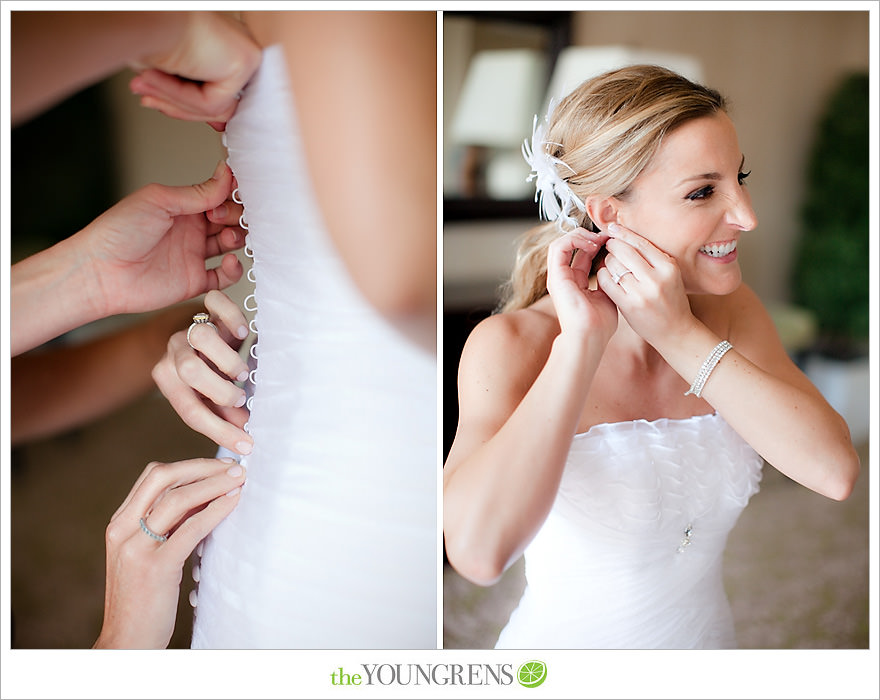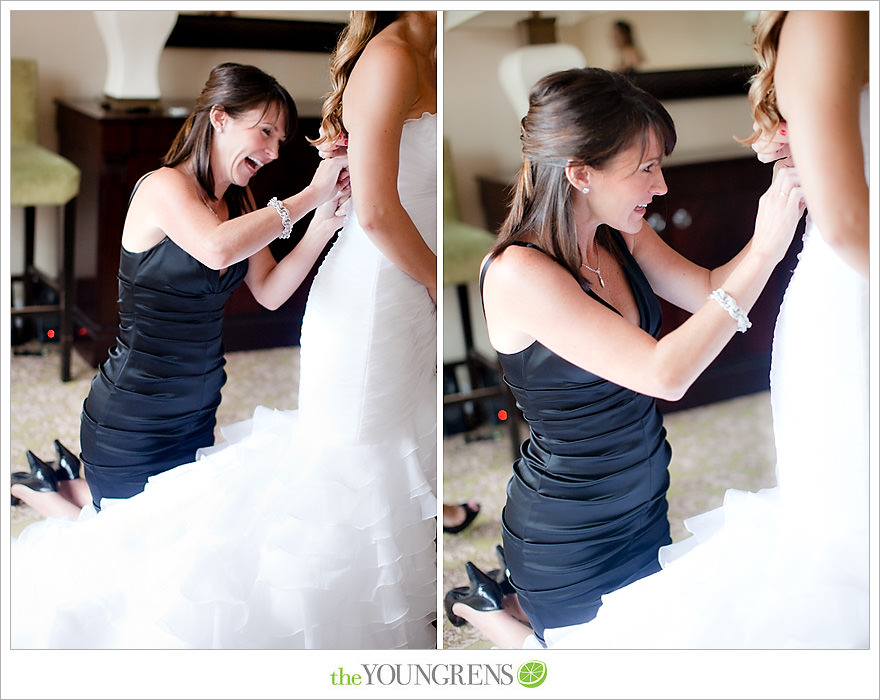 Perfection! This girl is smokin'!!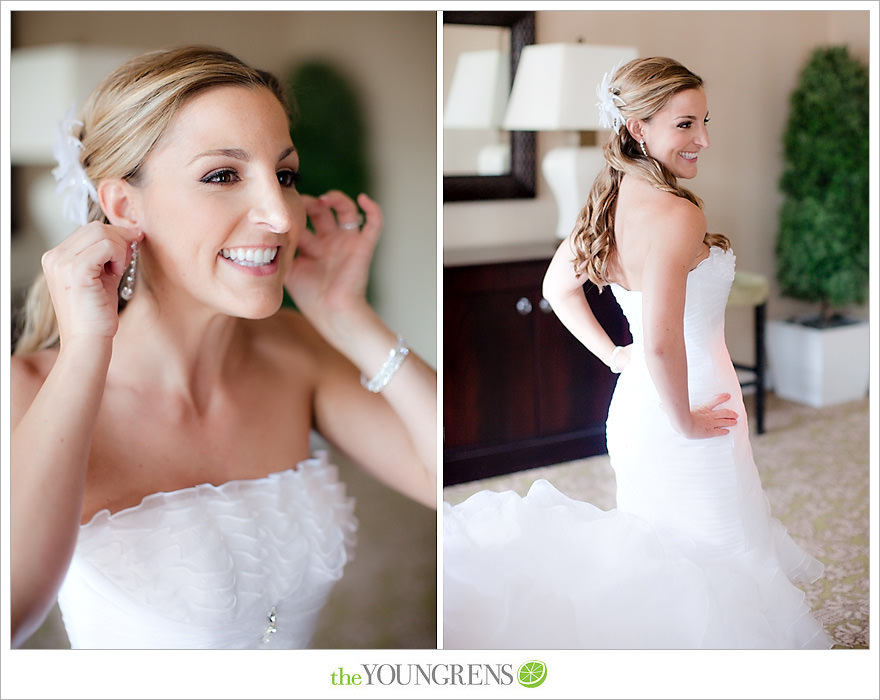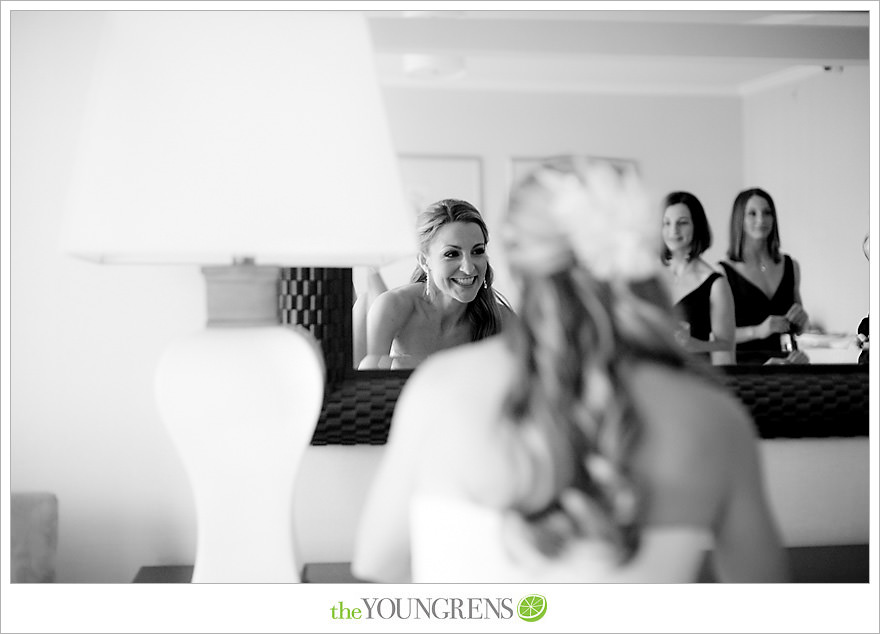 Meanwhile, Seth and the boys put on the finishing touches across the hotel.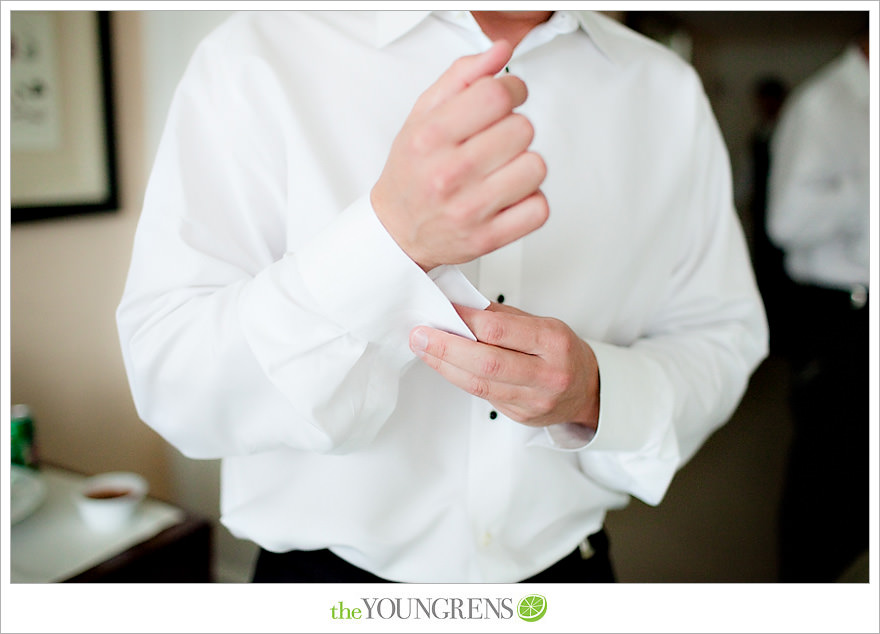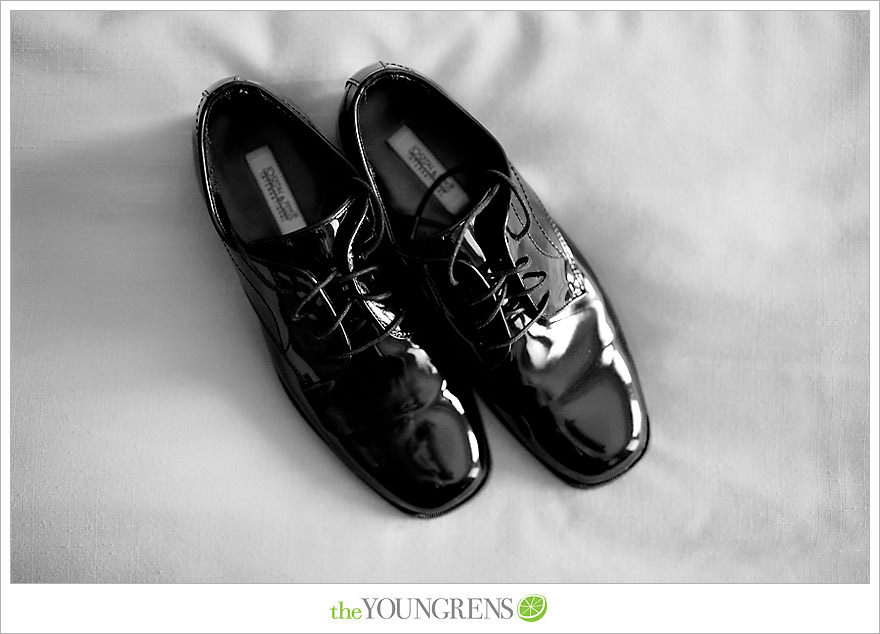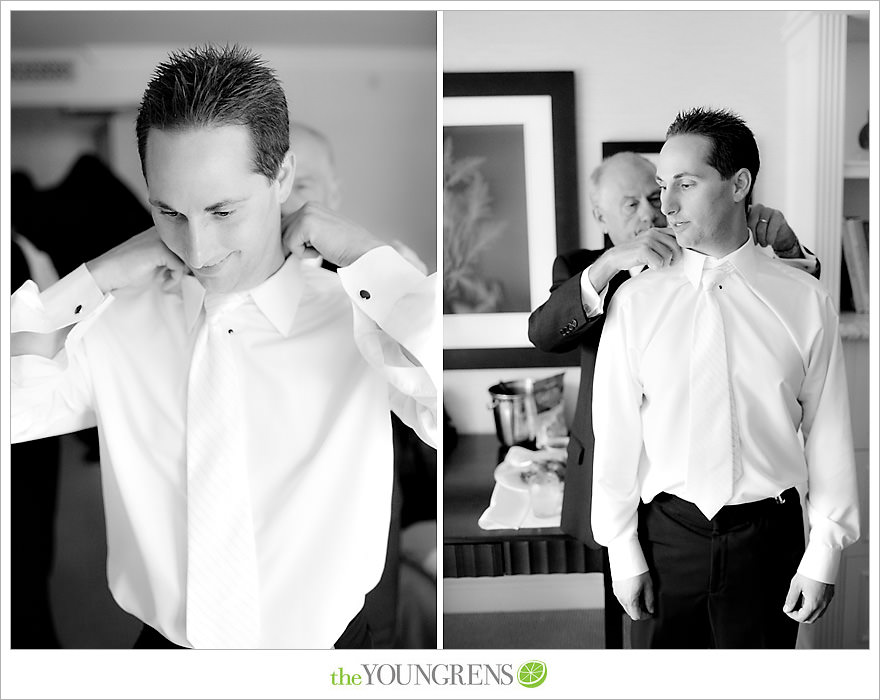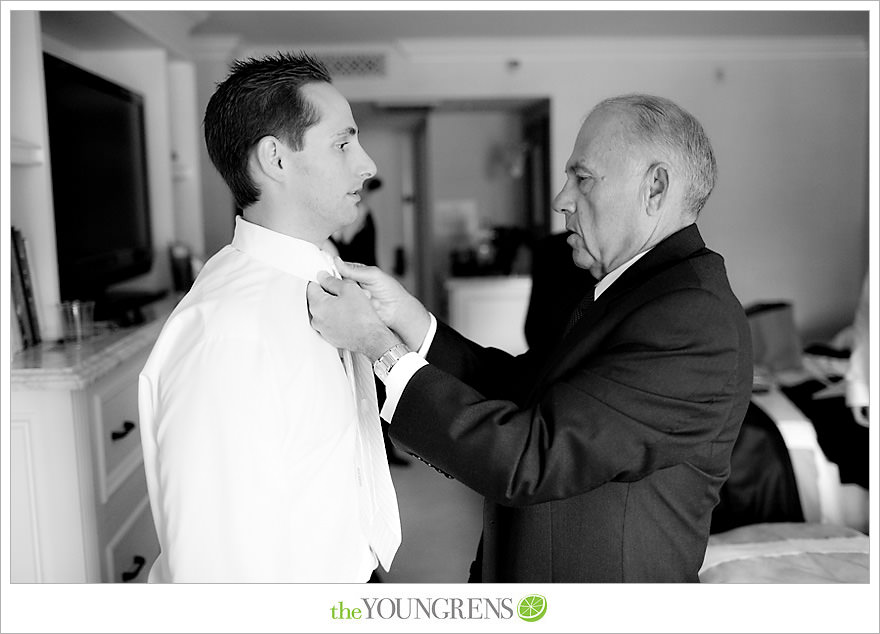 I thought the girls' hot black dresses mixed with the soft purple flowers made the perfect dramatic combo that fit Michelle's taste perfectly.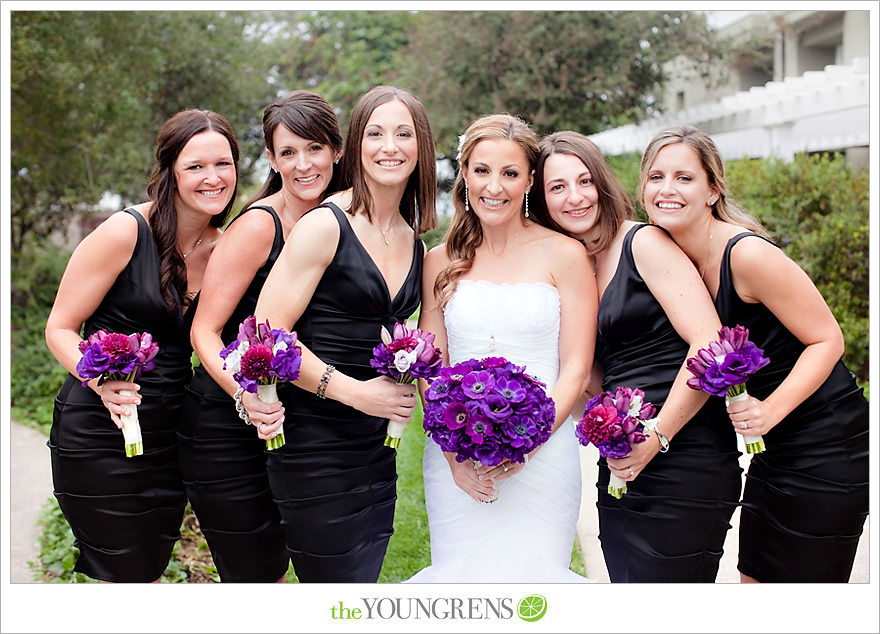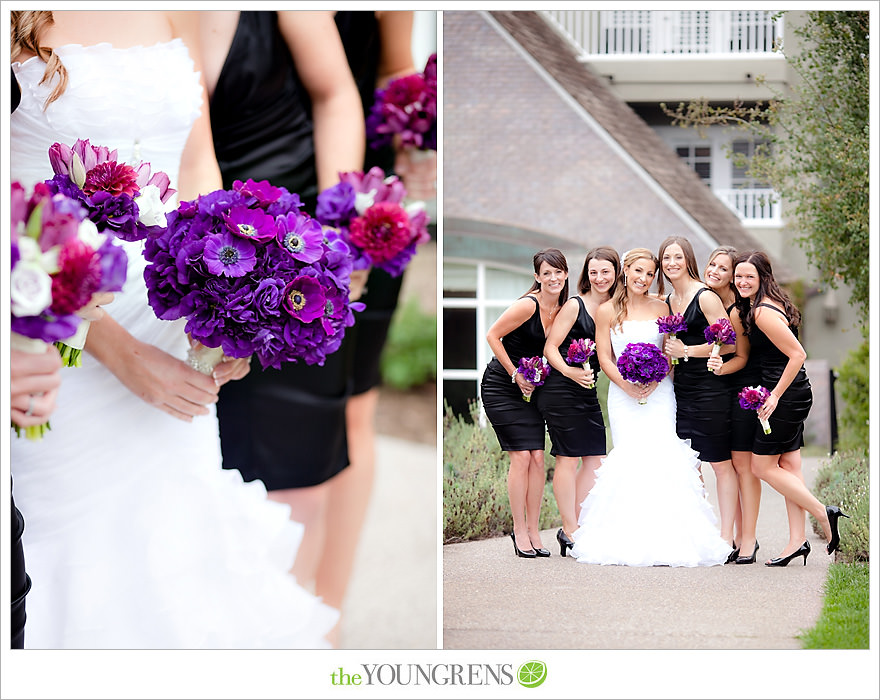 So fun! We always caught Michelle laughing or smiling – most of the time both!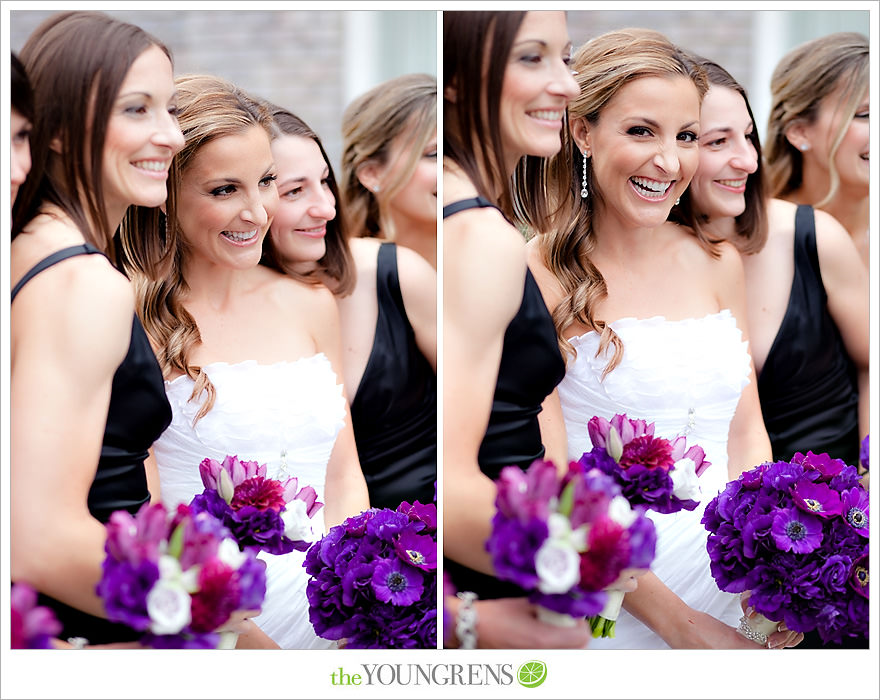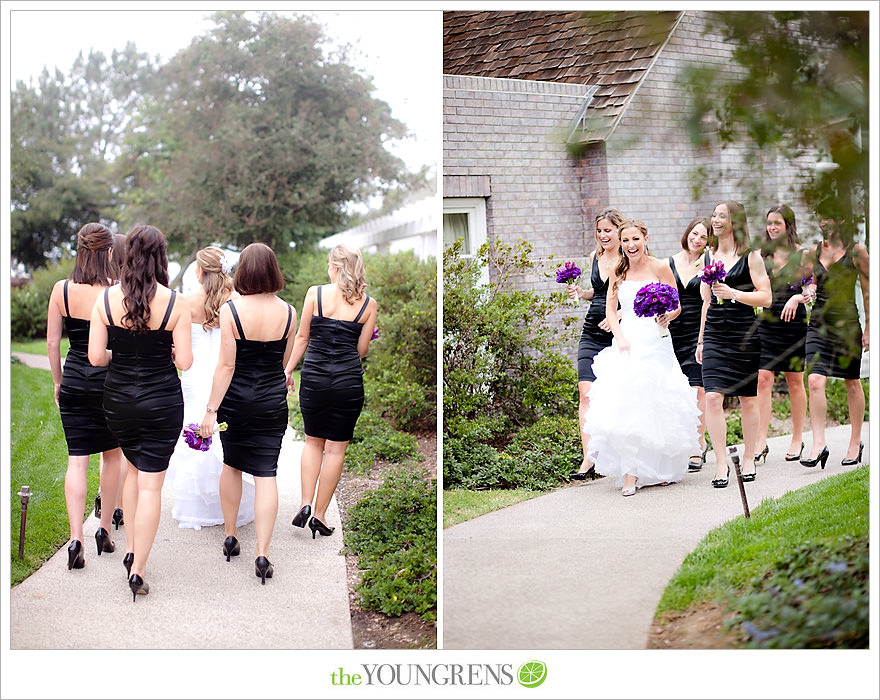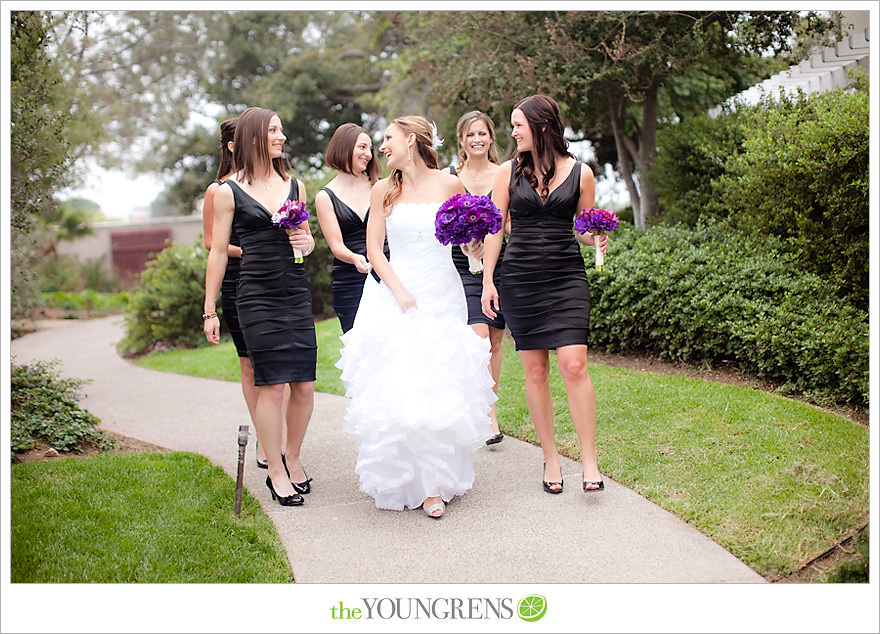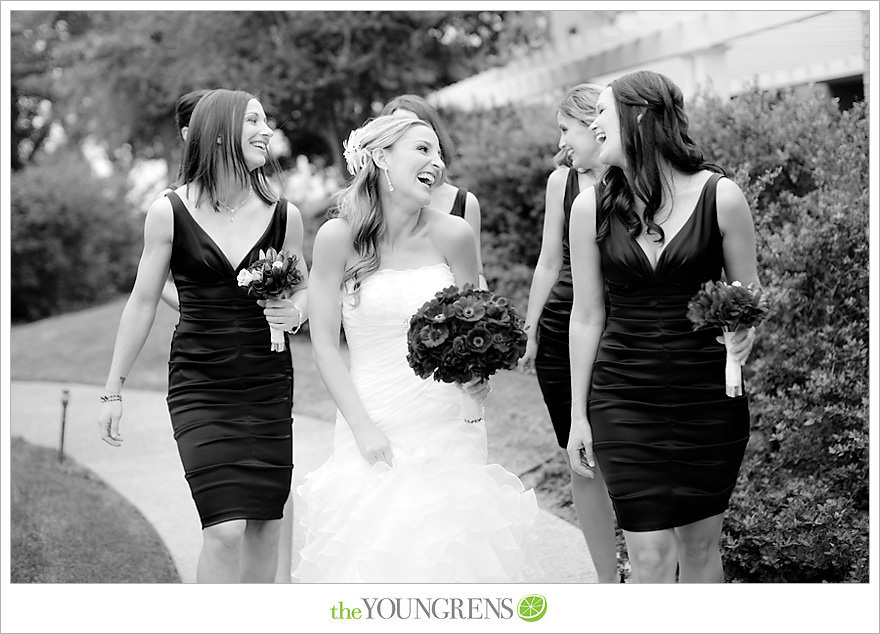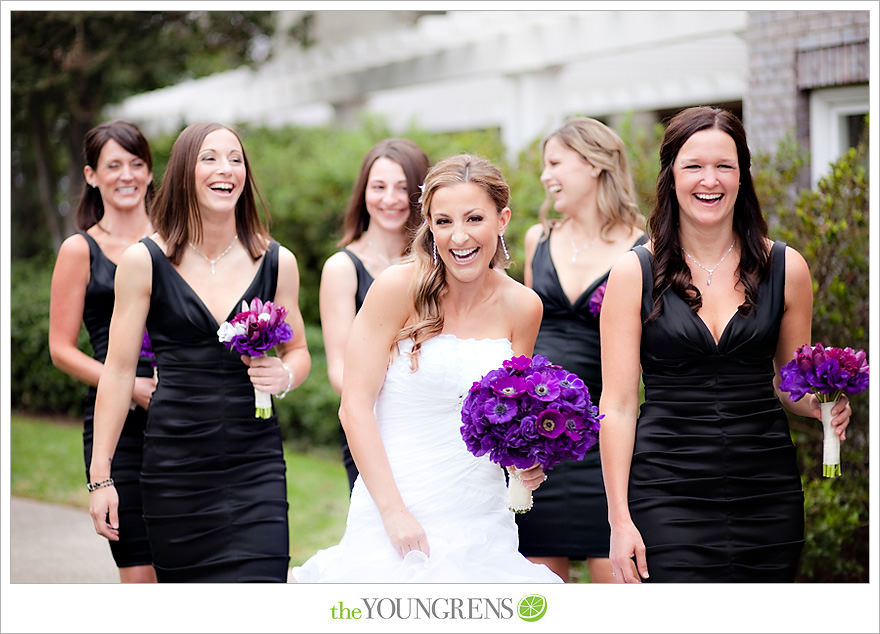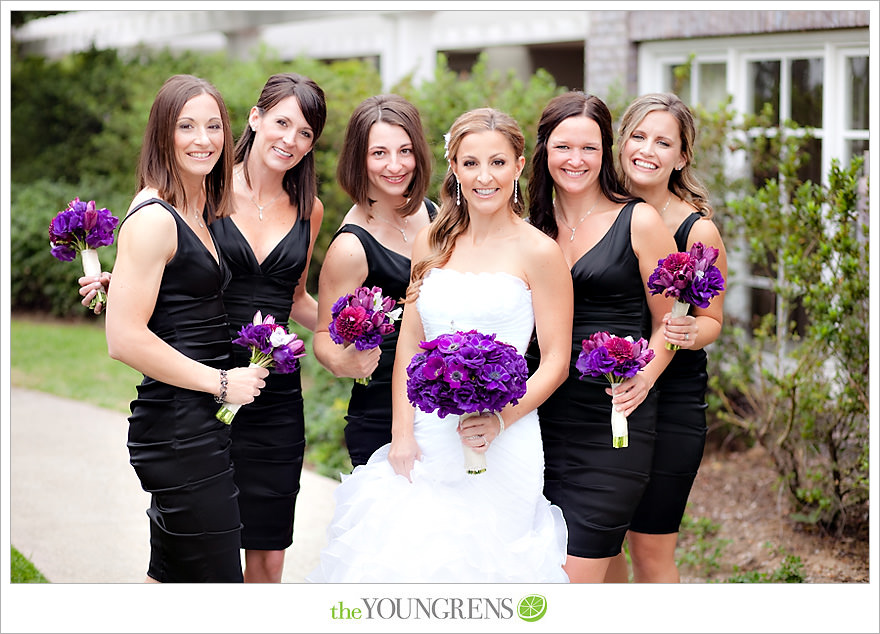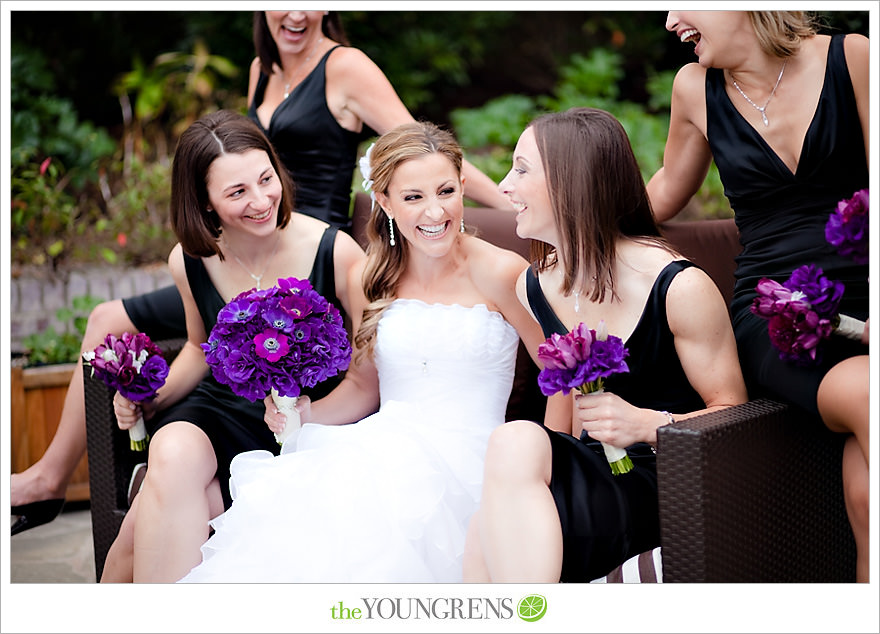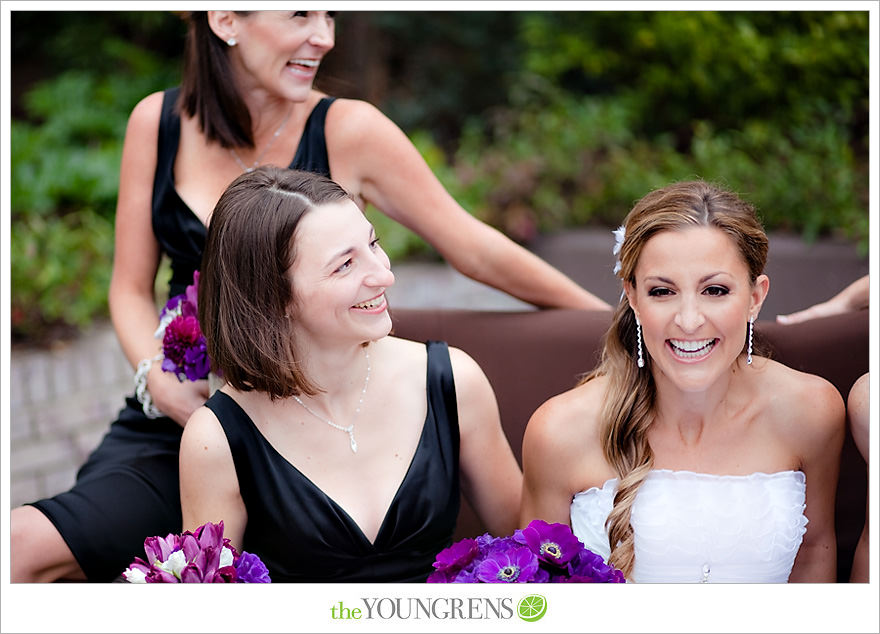 The flowers in Michelle's bouquet were so unique! I fell in love with the combo immediately.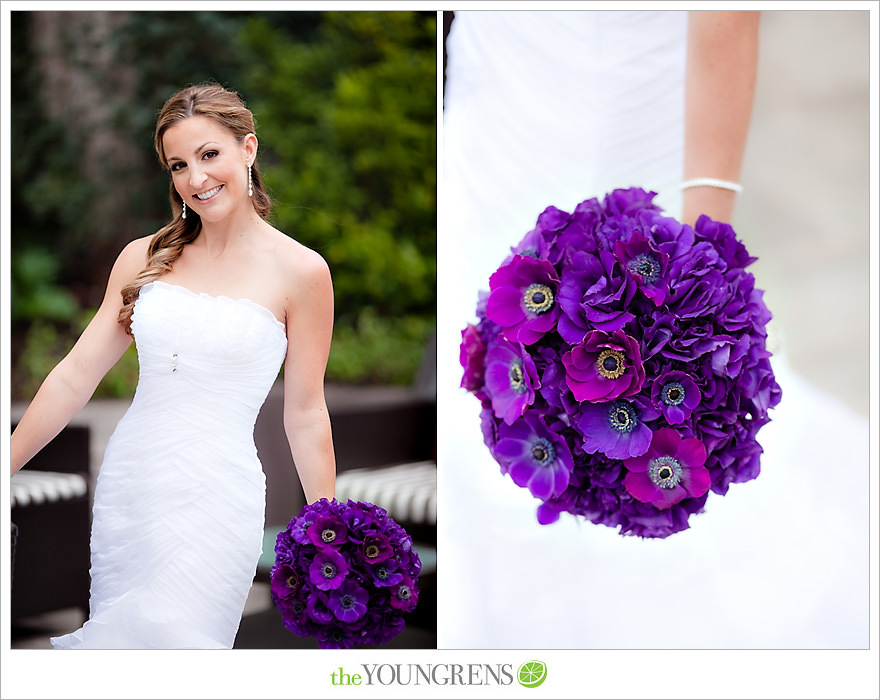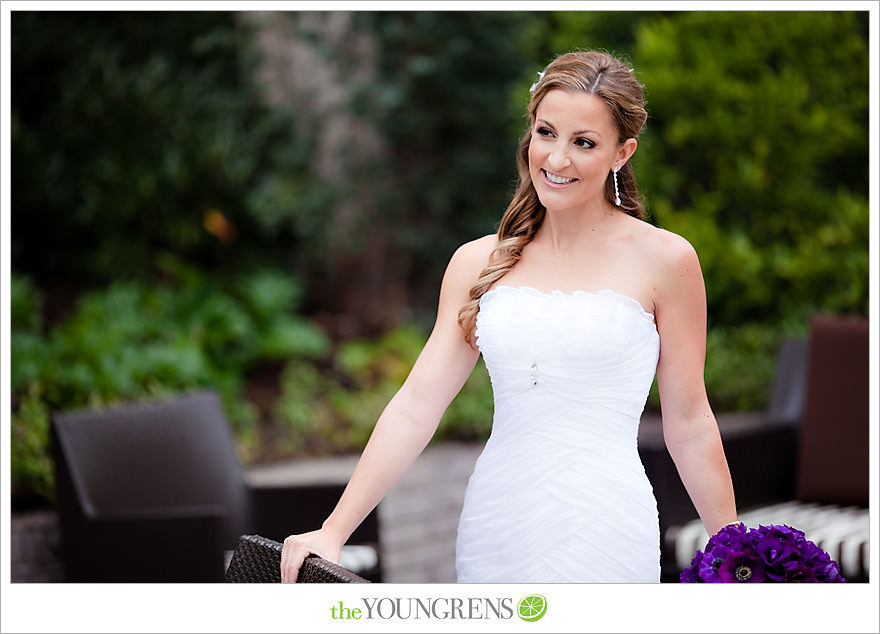 We couldn't take a bad photo of this gorgeous girl – Michelle knew exactly how to work it for us!!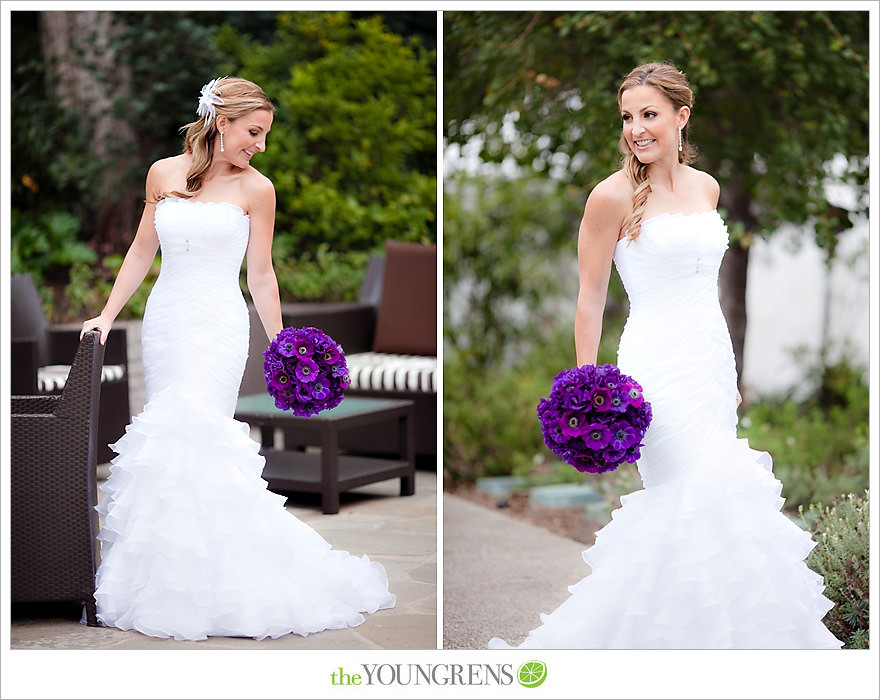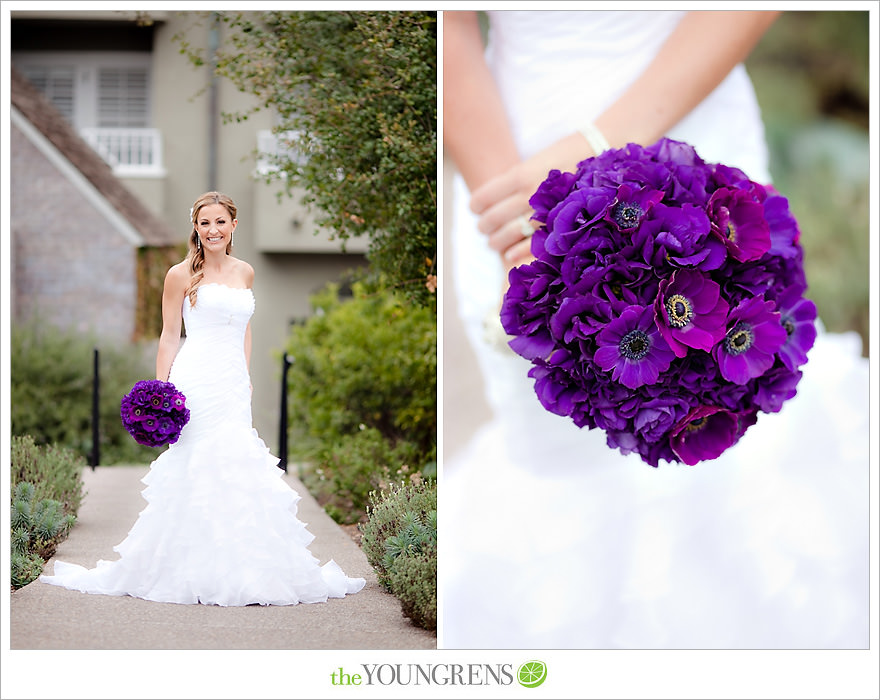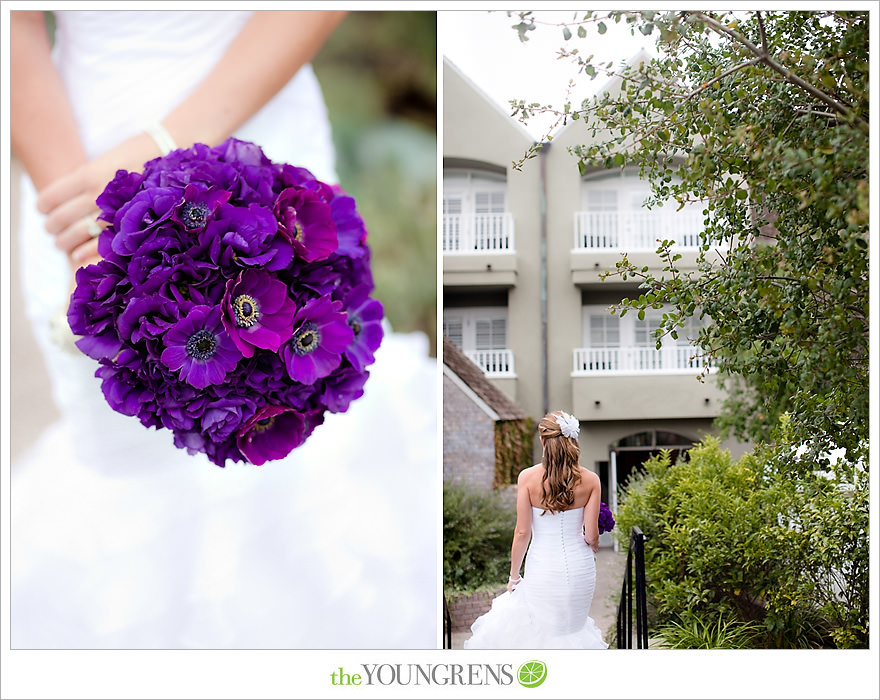 Beautiful laugh, stunning smile, amazing woman!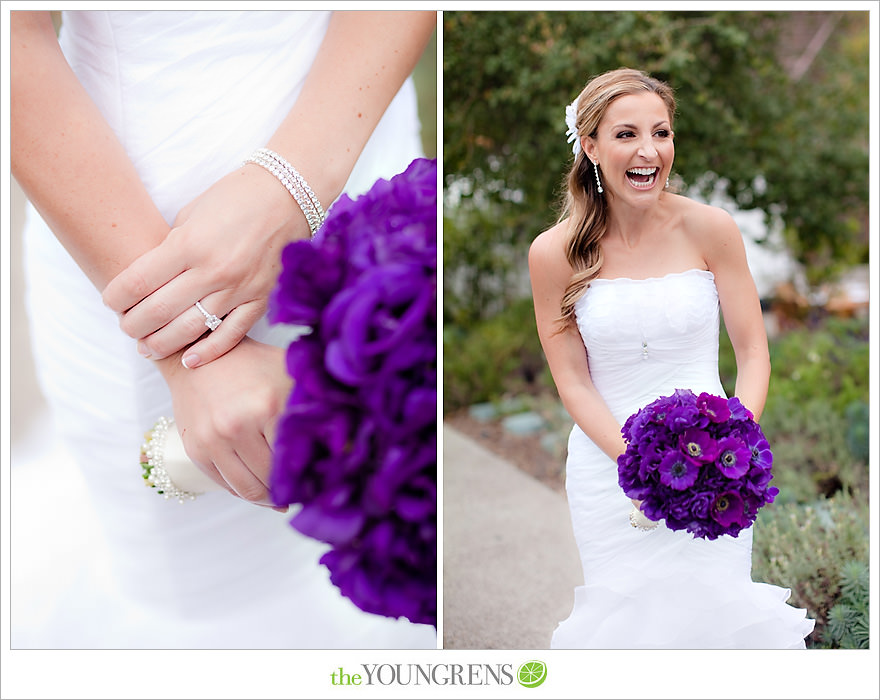 What did I tell you about crazy poses? Apparently these are Michelle's signature moves for random photos!! Love it!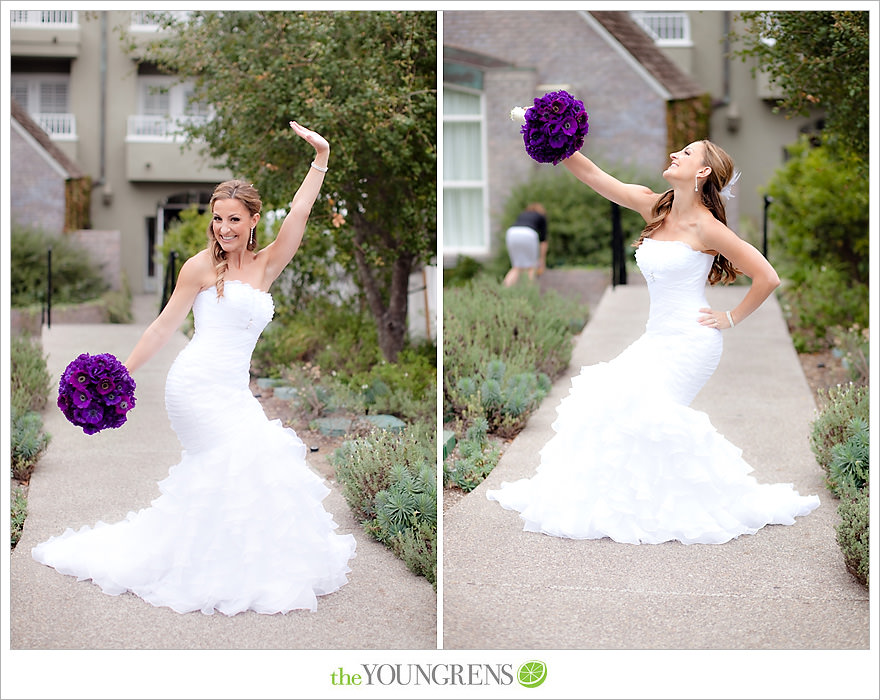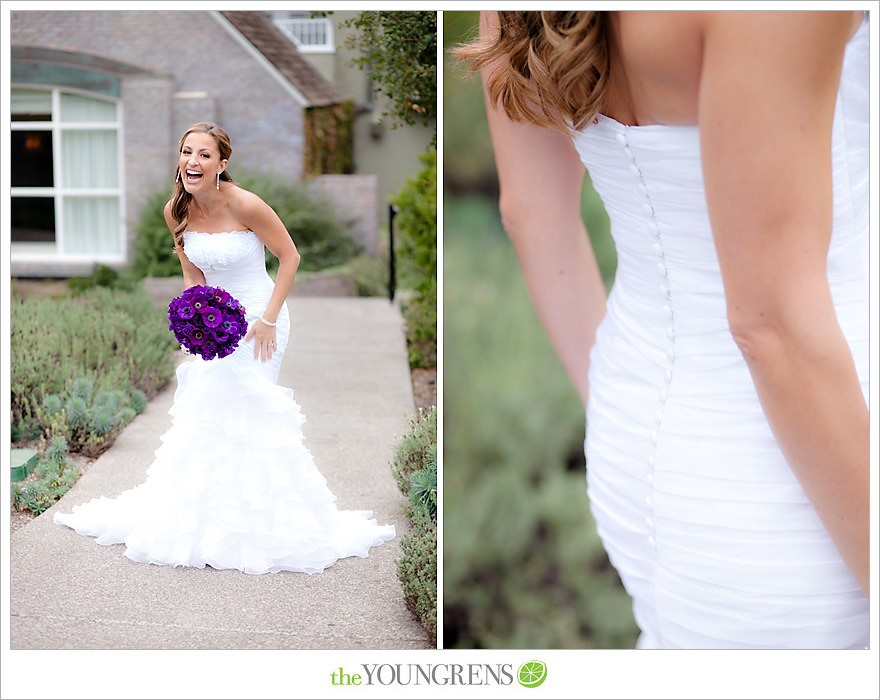 My absolute favorites from the day – hands down.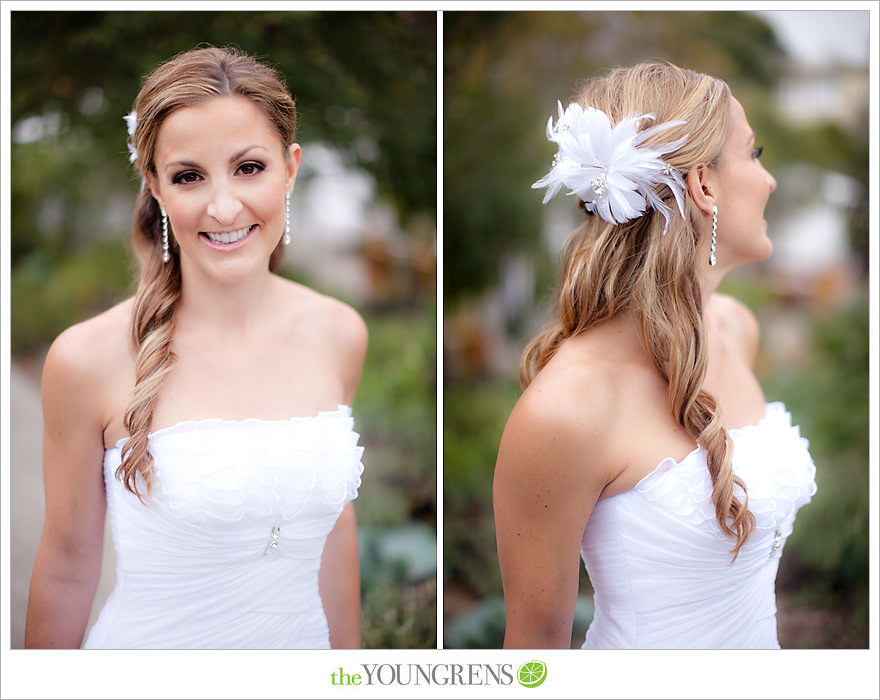 The guys were equally as entertaining as Michelle and the girls.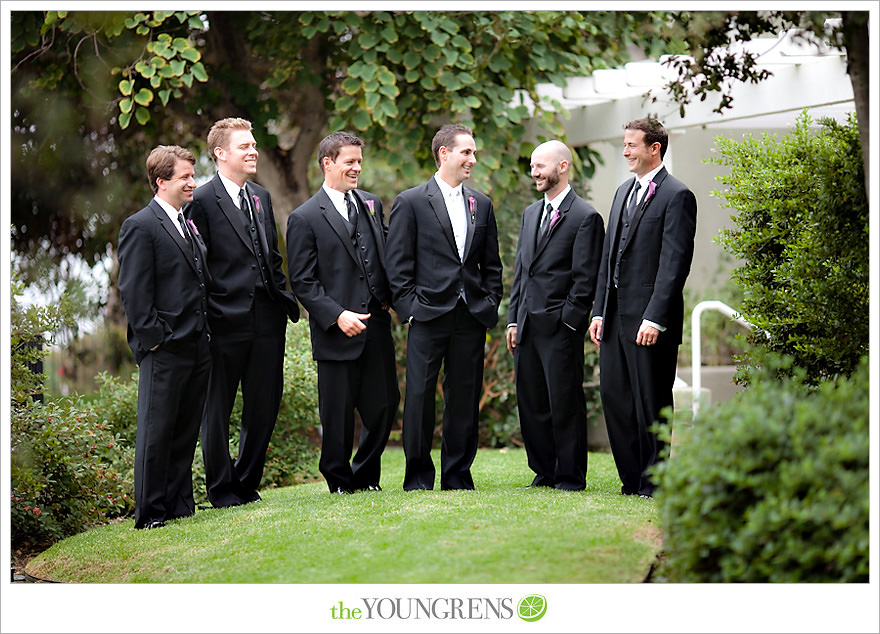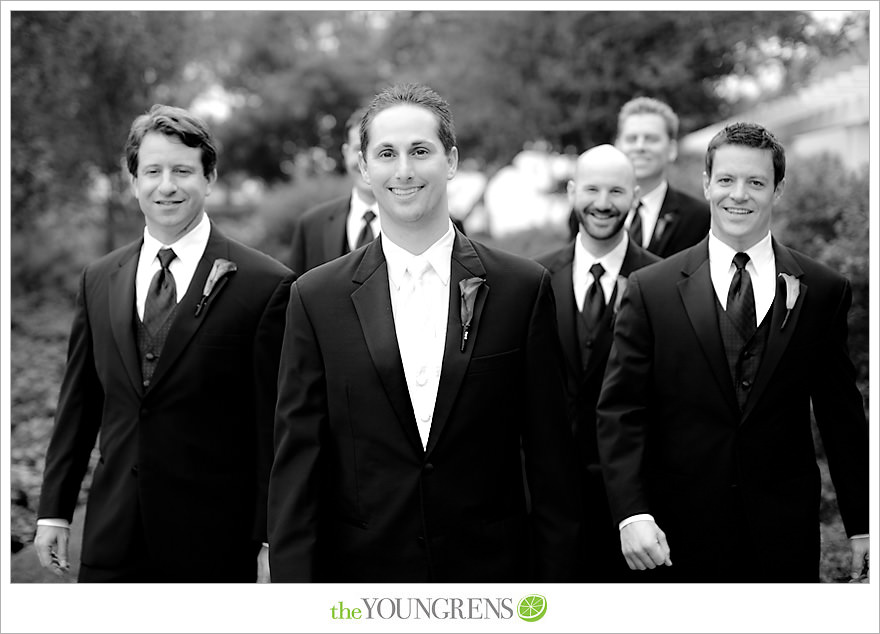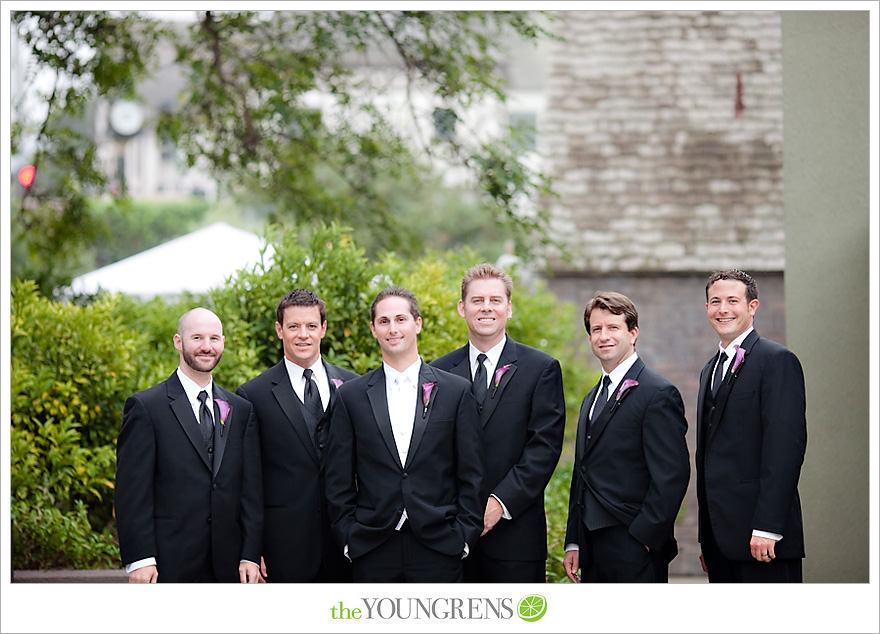 Love, love, love this portrait that Jeff grabbed of Seth!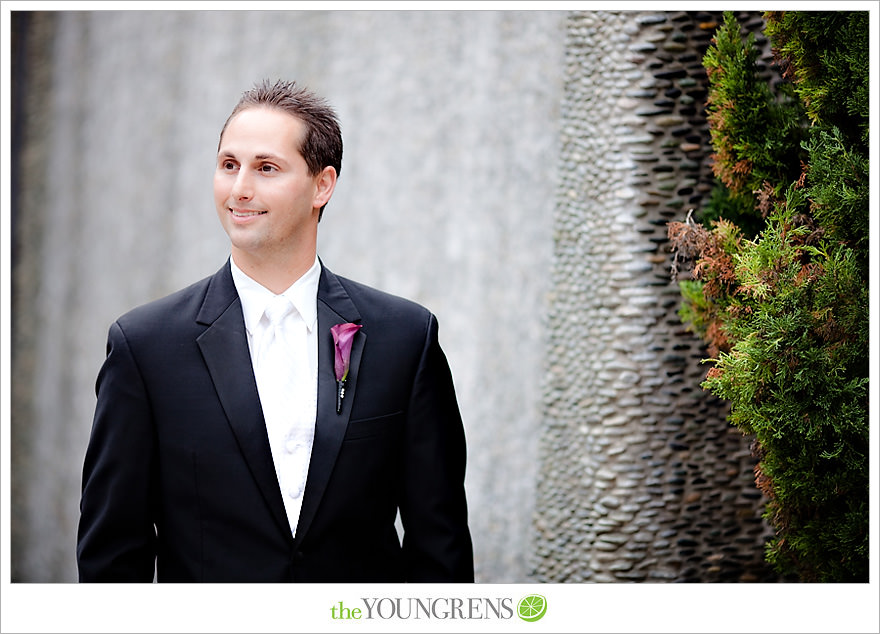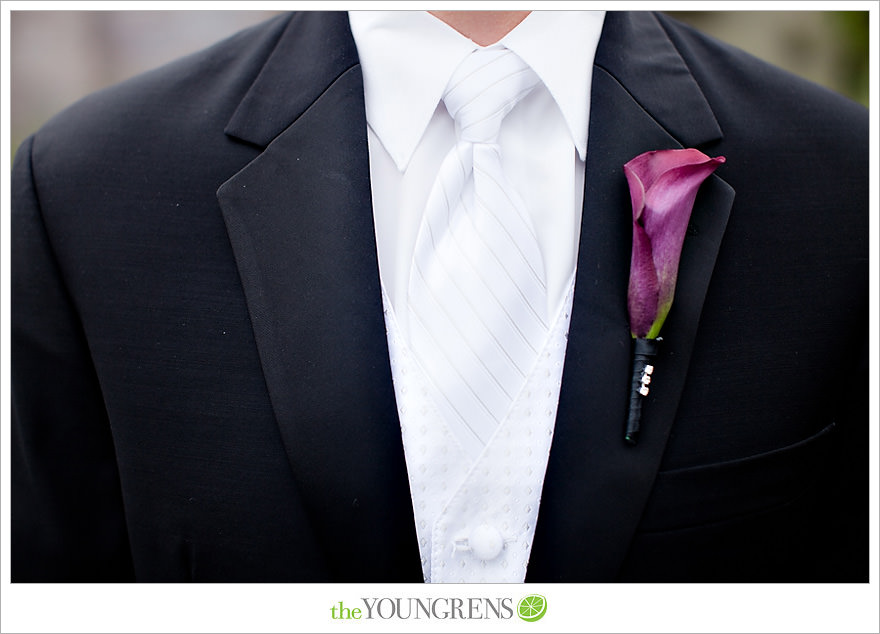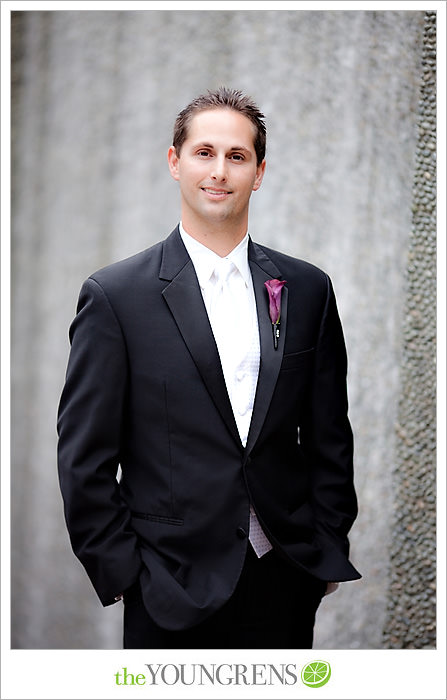 It was so fun hanging out with the Catholic minister before the guests arrived at the ceremony. He was so cute and darling – a bit hard of hearing – so when I asked if he wouldn't mind stepping aside so I could grab a few photos of the empty ceremony, he asked if I could help him put on his robes and prep his station. So I held in my smiles, set down my camera for a few minutes, and helped him get ready. So stinkin' cute!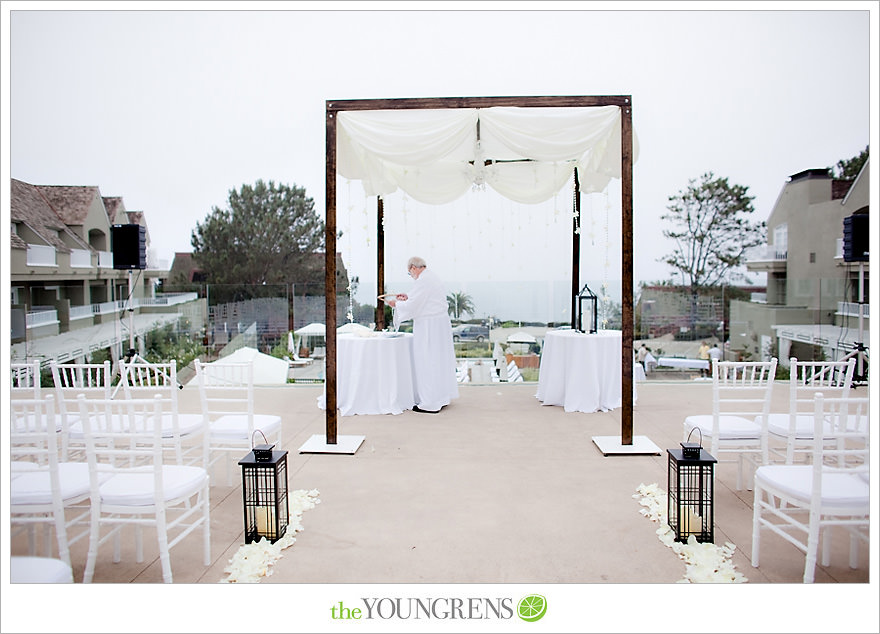 Once I had the ceremony site to myself (the minister stood by my side – so darling) I grabbed the amazing details of this seaside ceremony on the Pacific Terrace.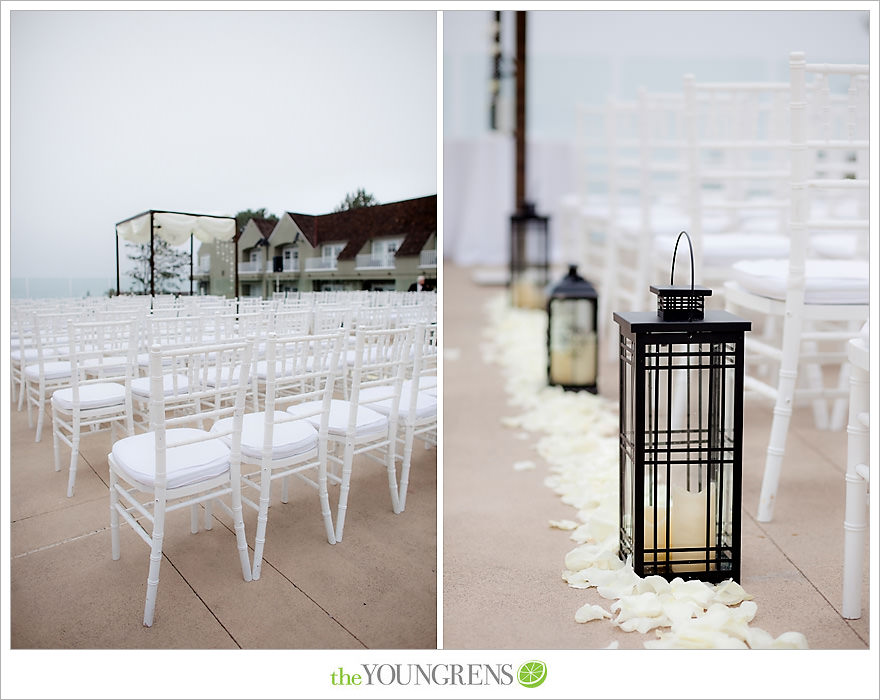 The dangling crystals and chandelier set the tone for muted elegance.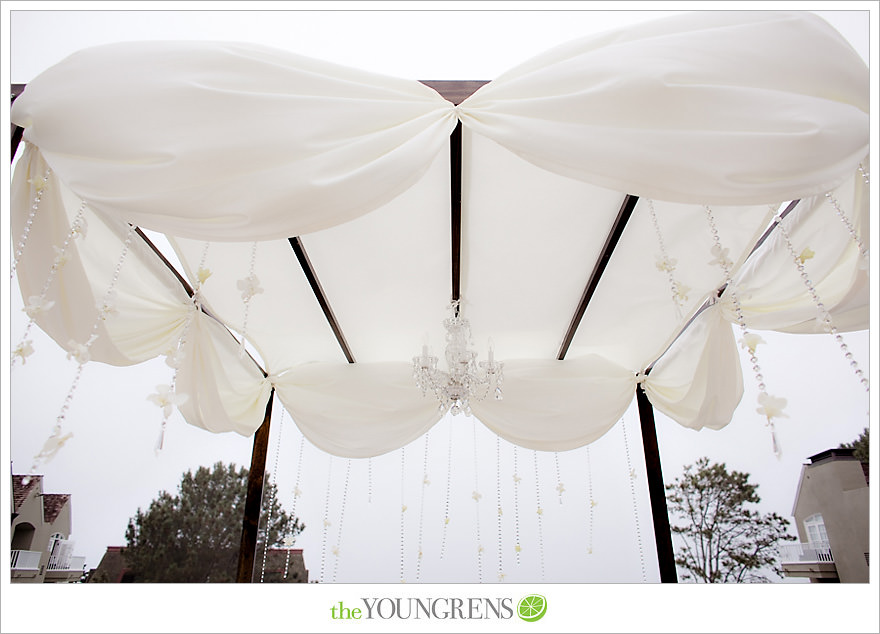 The minister's notes – so cute! Seth is Jewish and Michelle is Catholic, so the ceremony was a combination of the two traditions.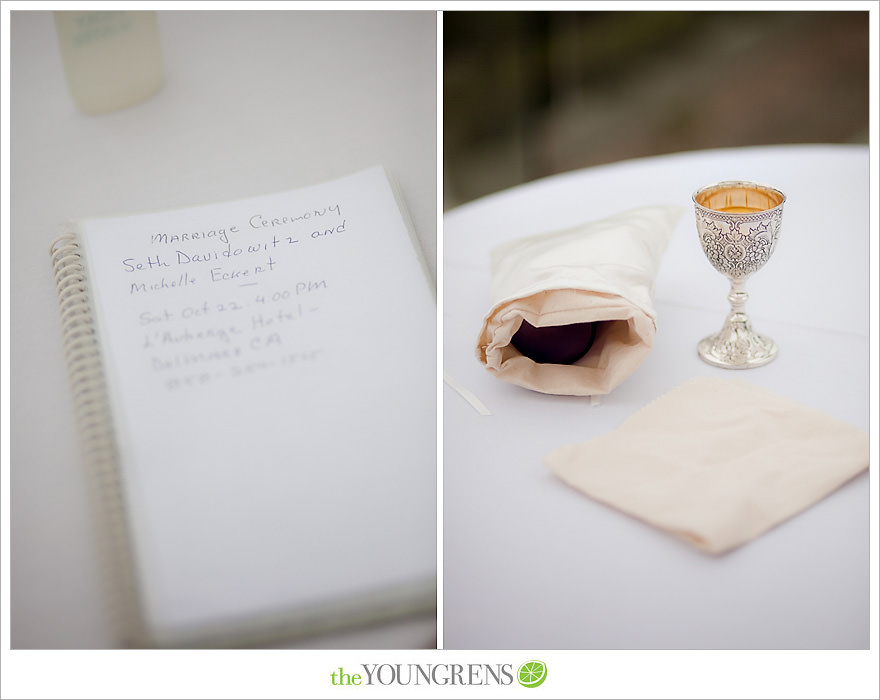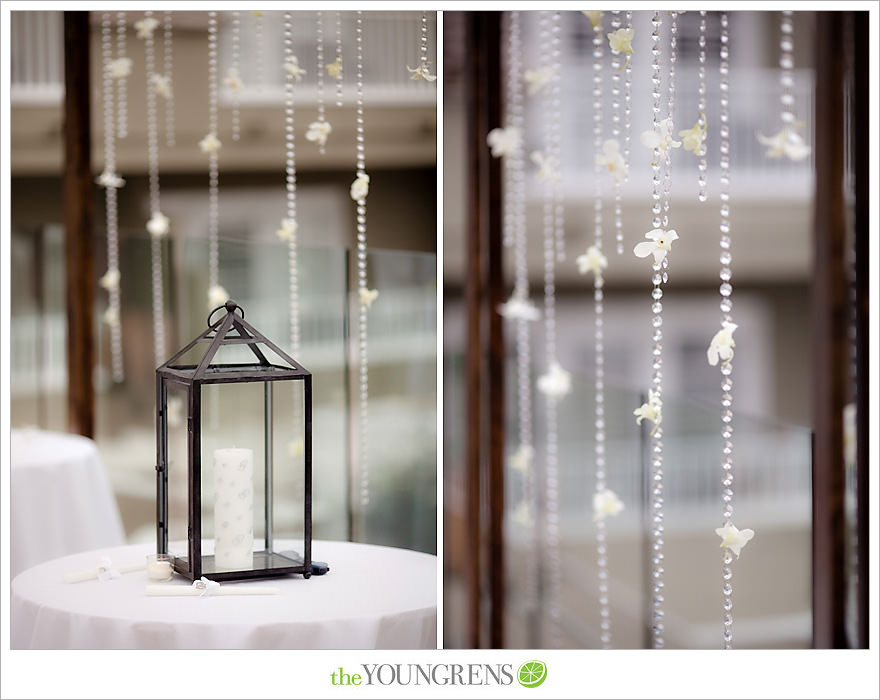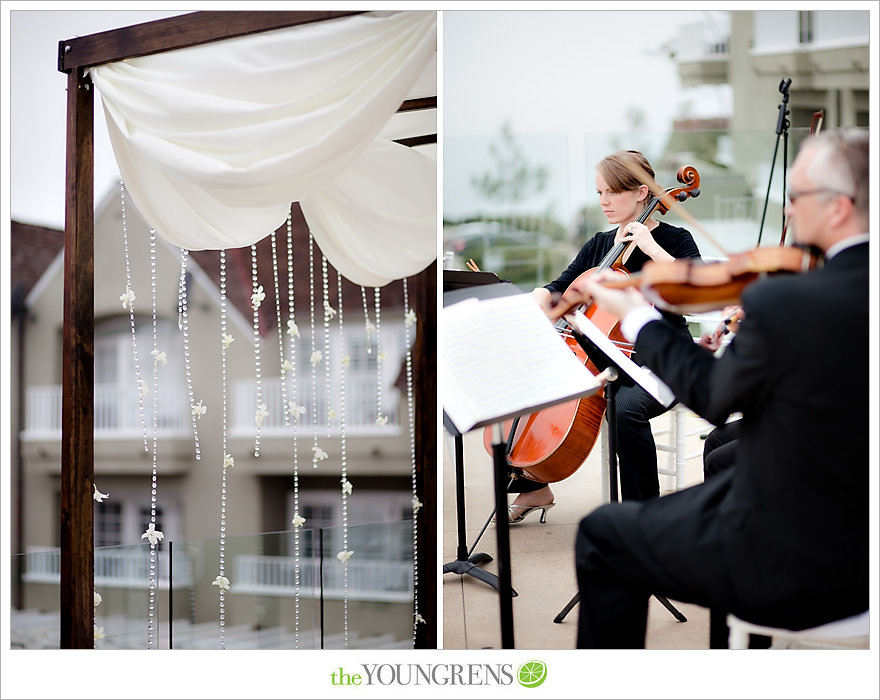 Seth and Michelle saw each for the first time at the ceremony, which was truly a special moment!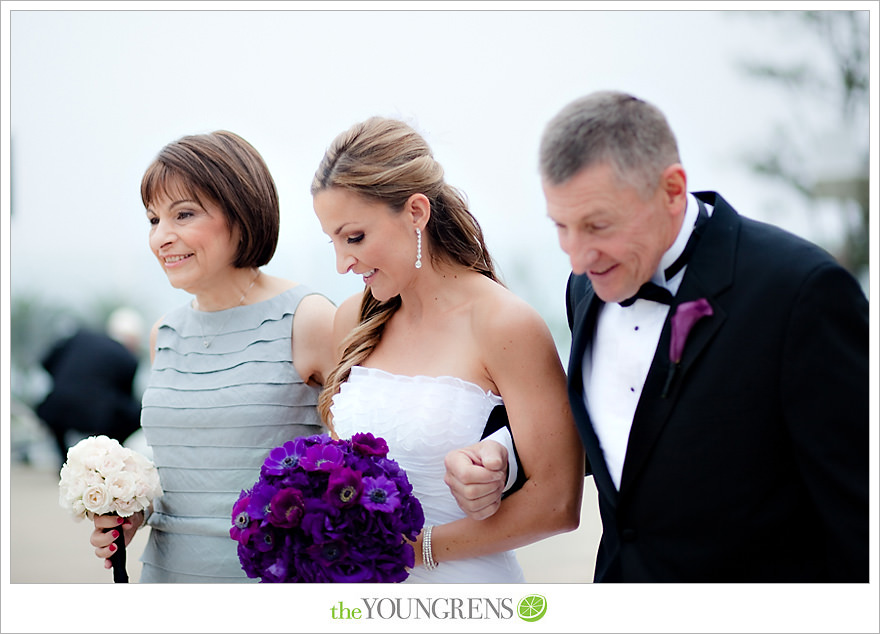 Even walking down the aisle, Michelle couldn't help but laugh!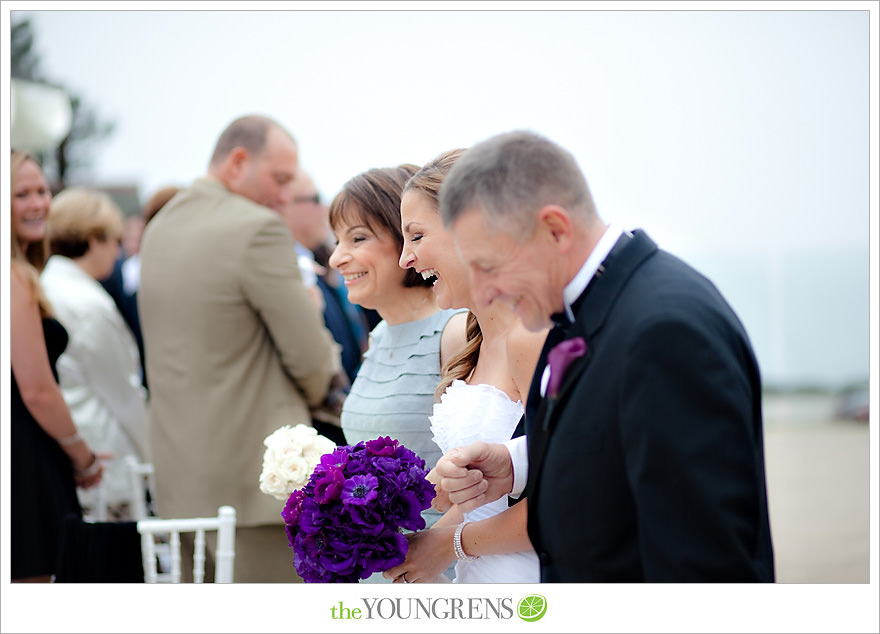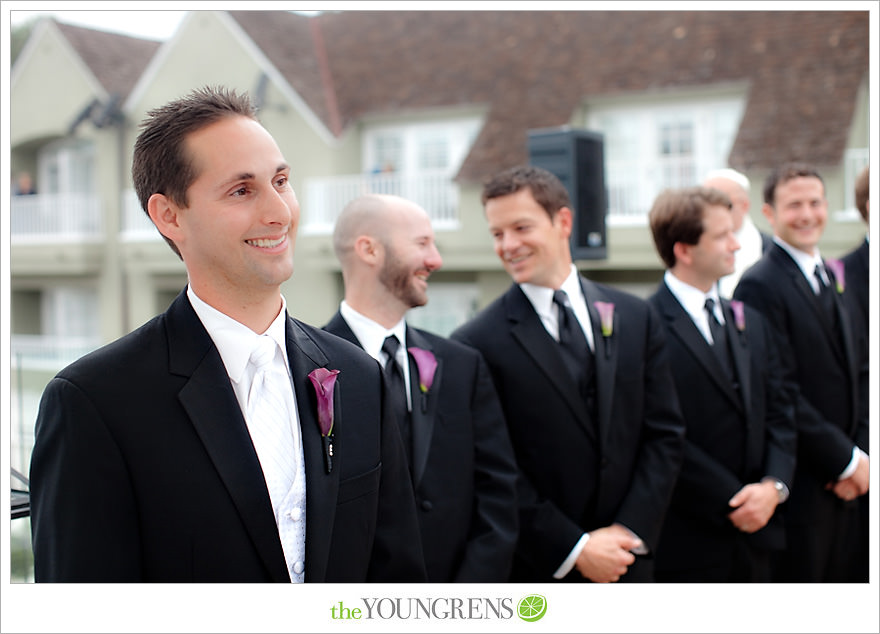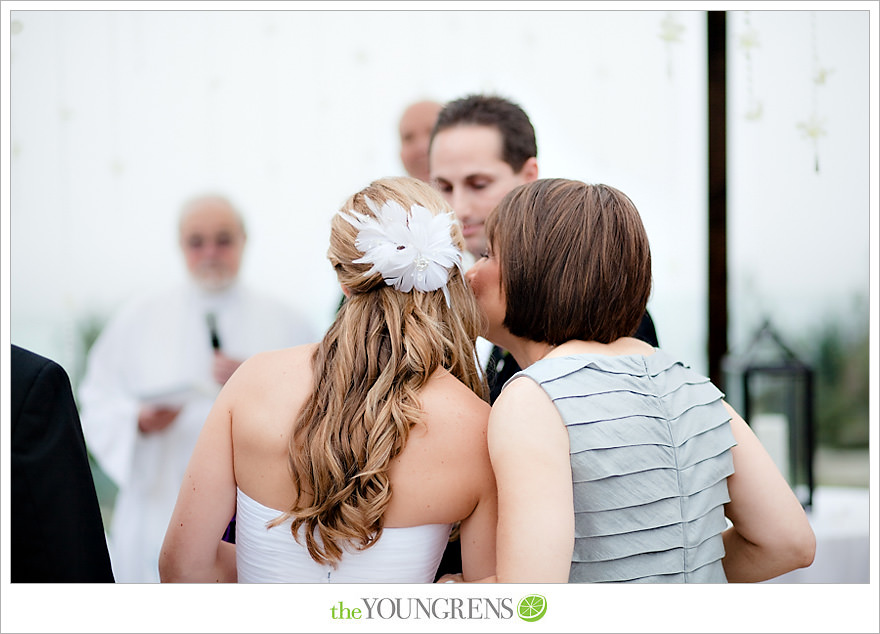 This ceremony was SO MUCH FUN. The Rabbi was hysterical, Seth and Michelle were all smiles, and the traditions were casual and meaningful. It fit their personalities PERFECTLY.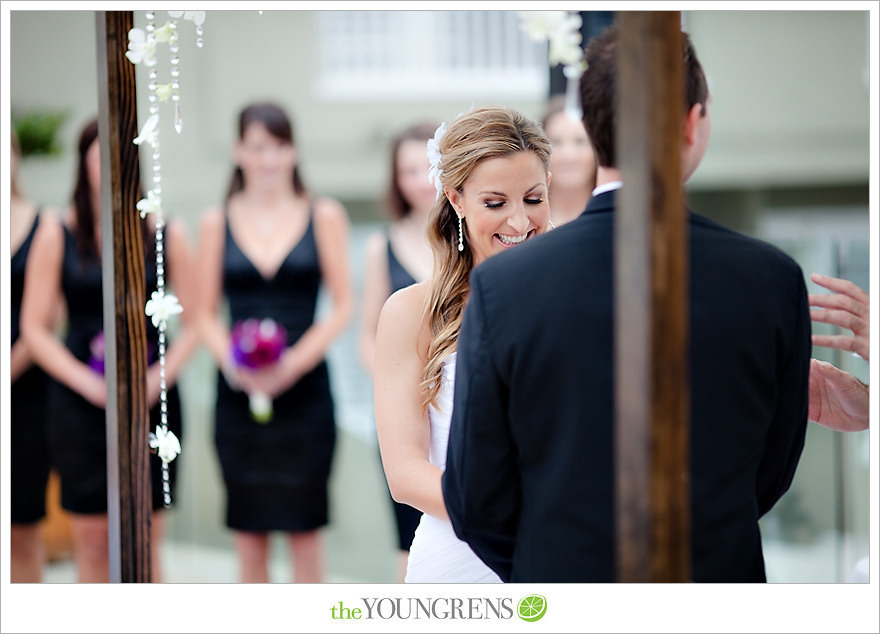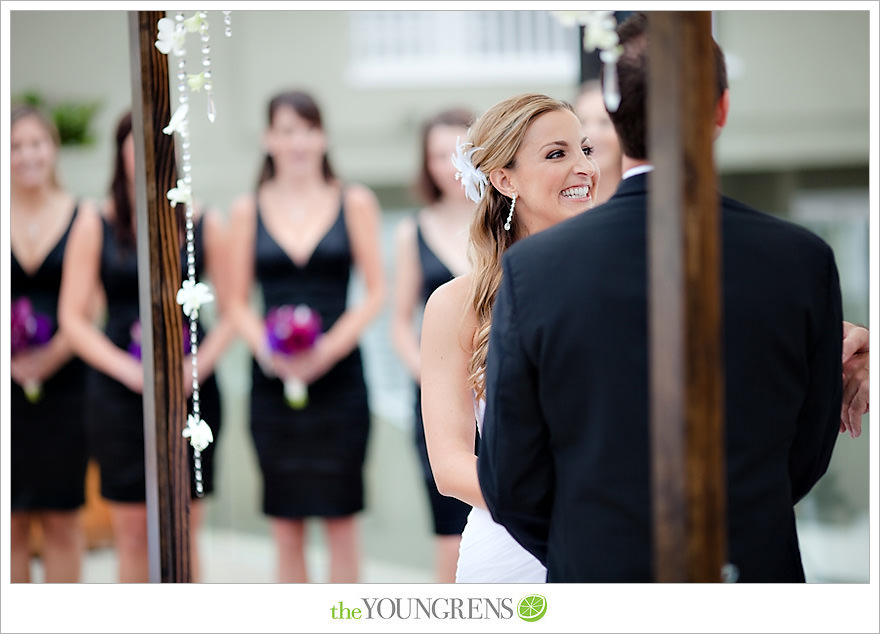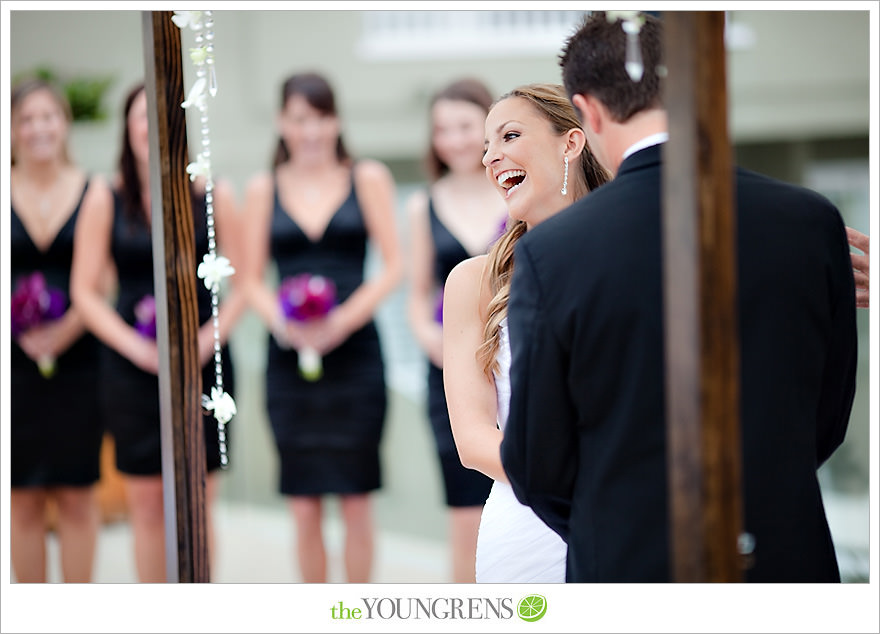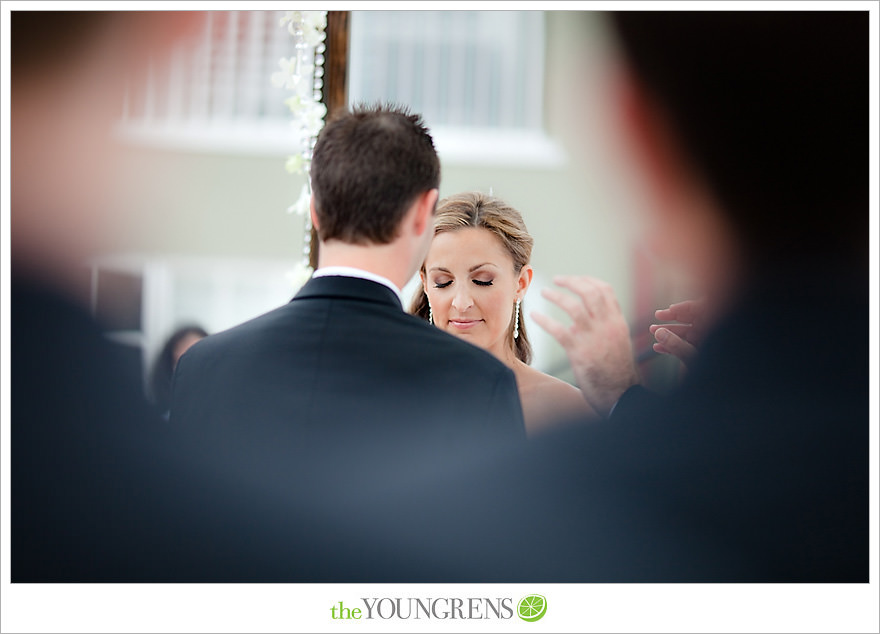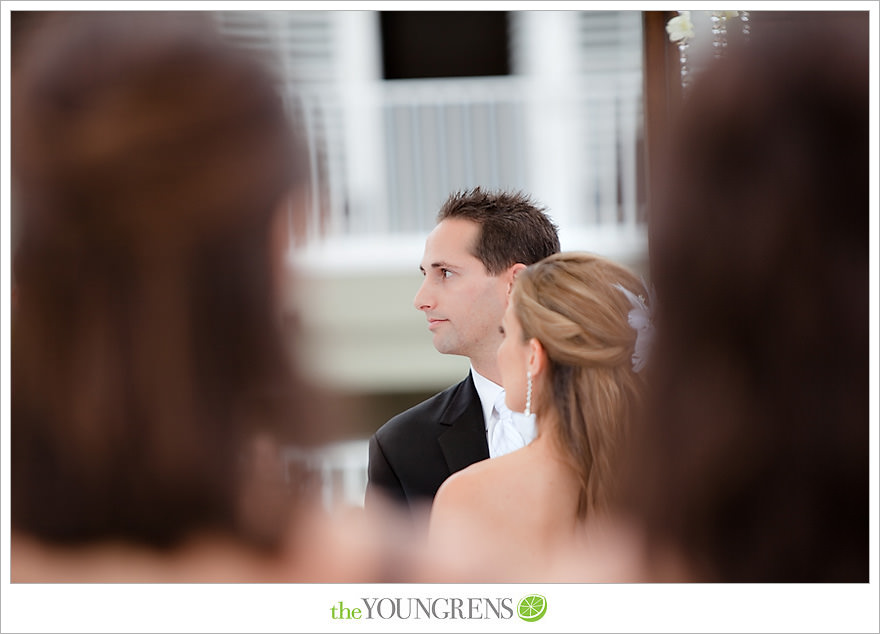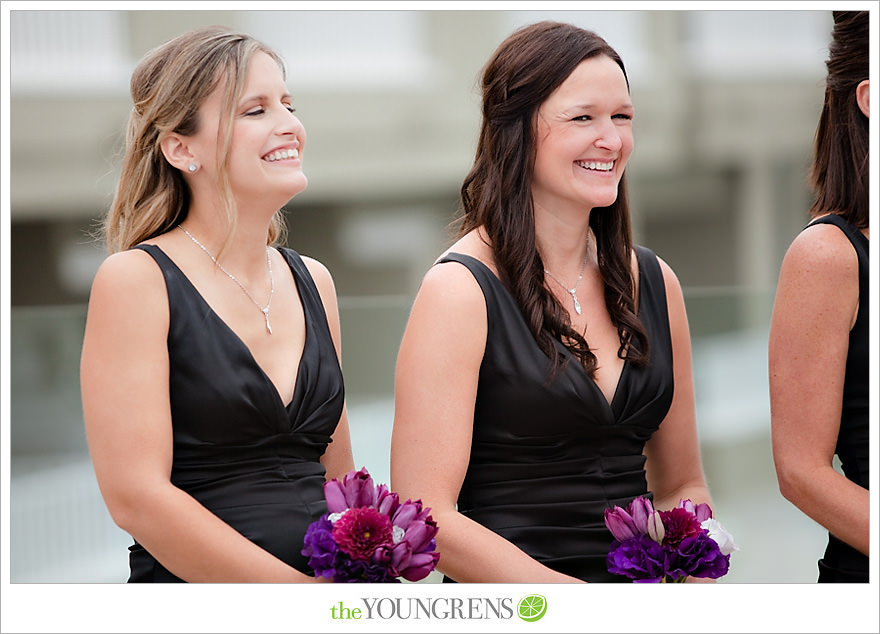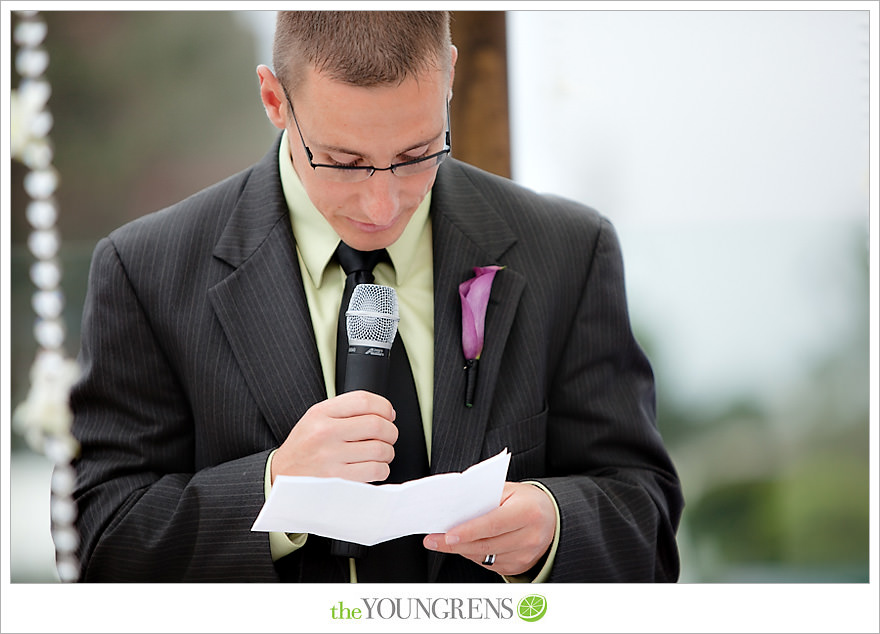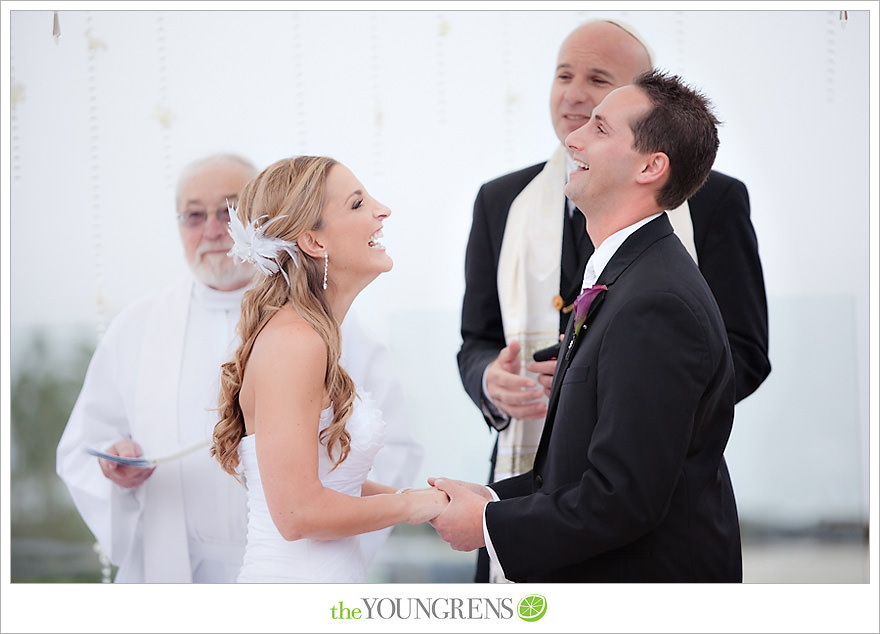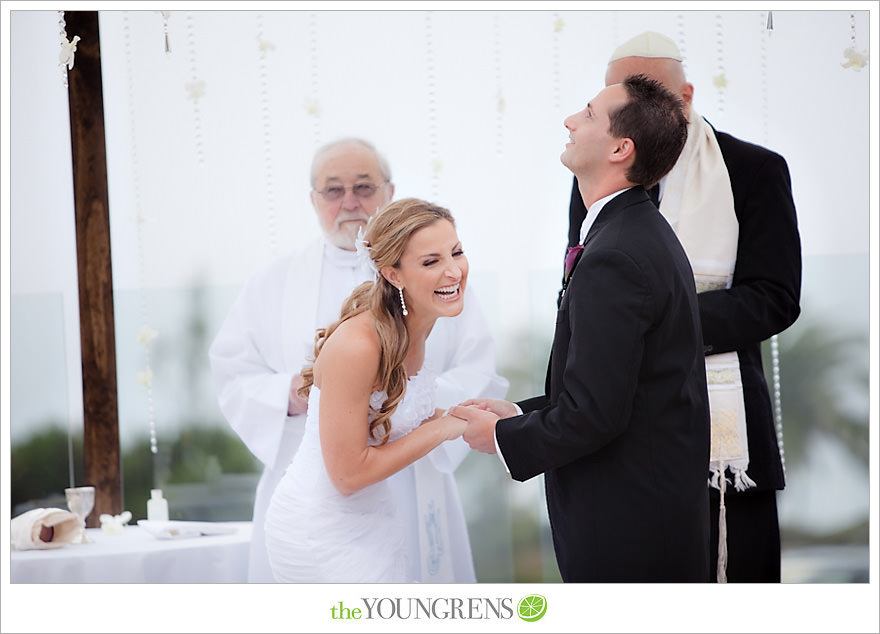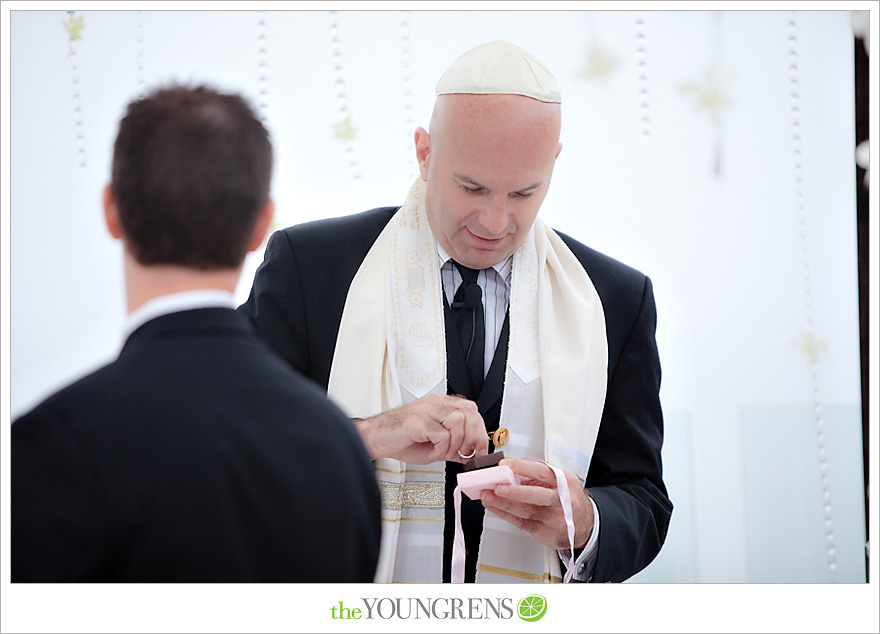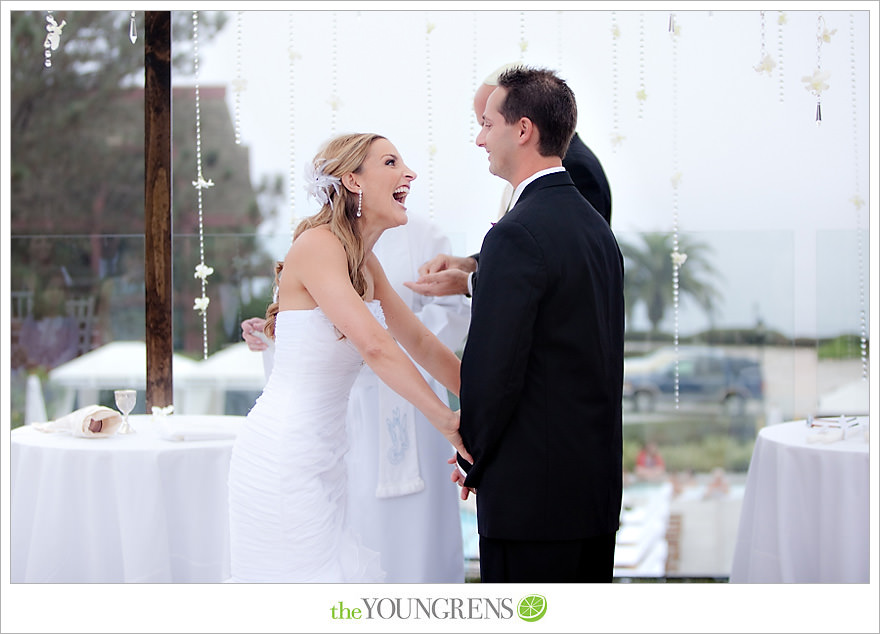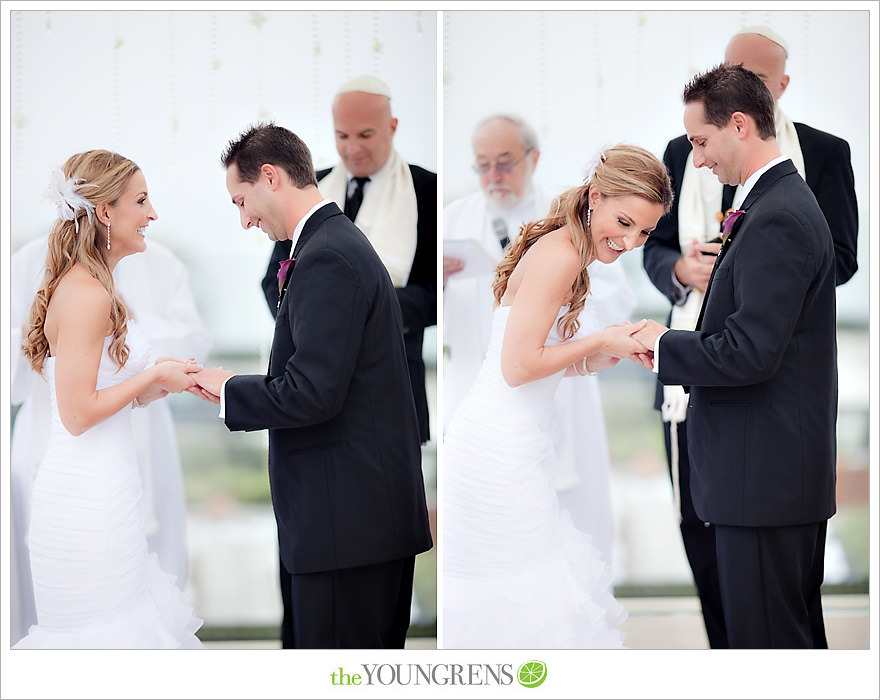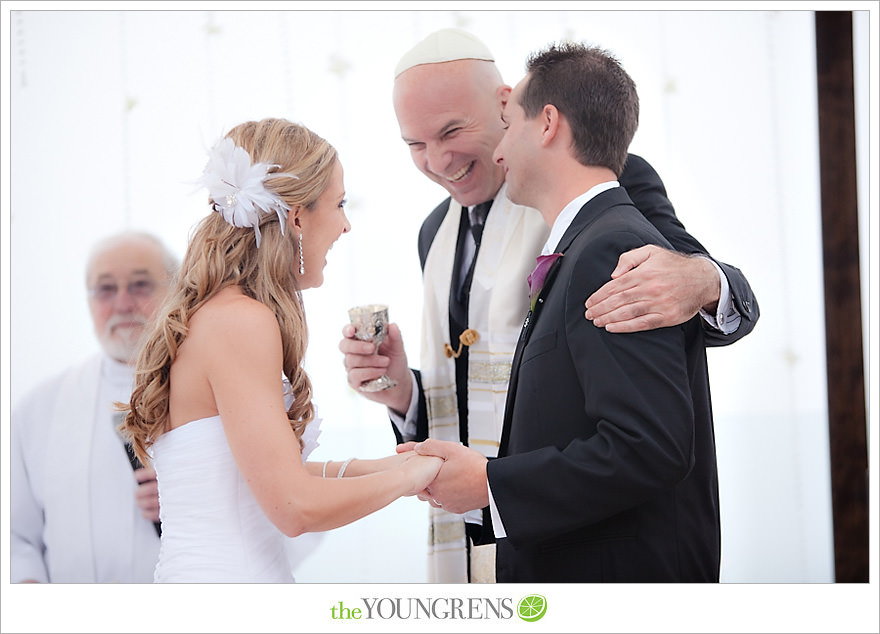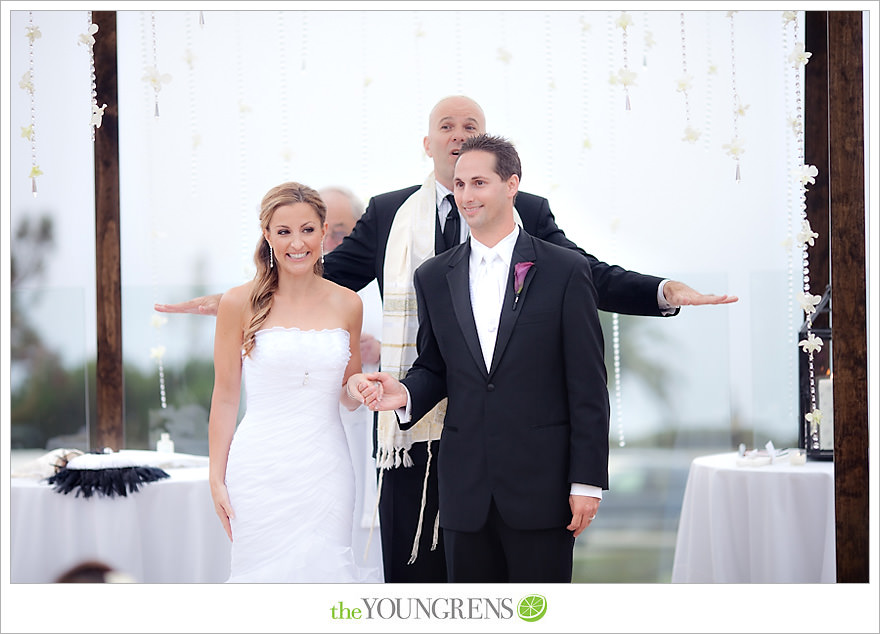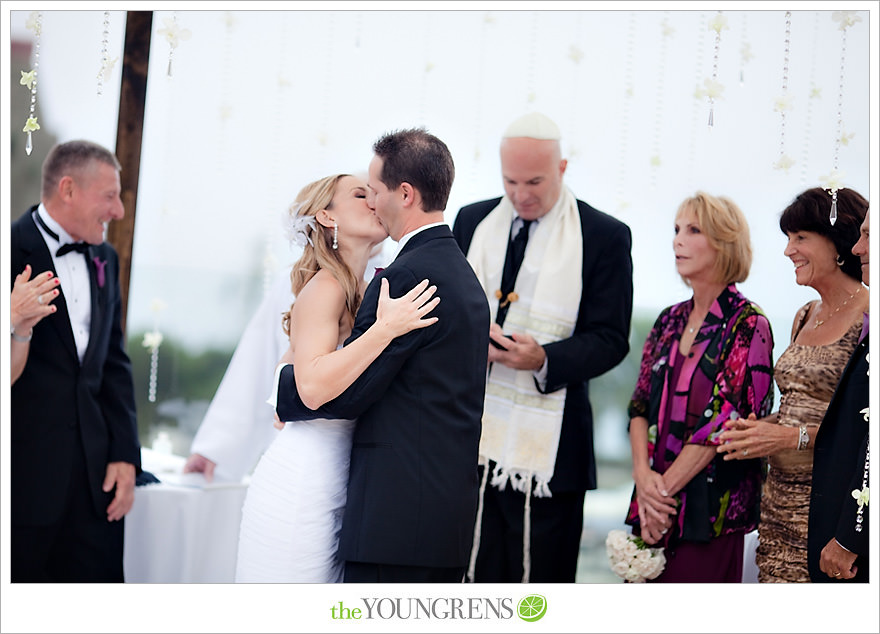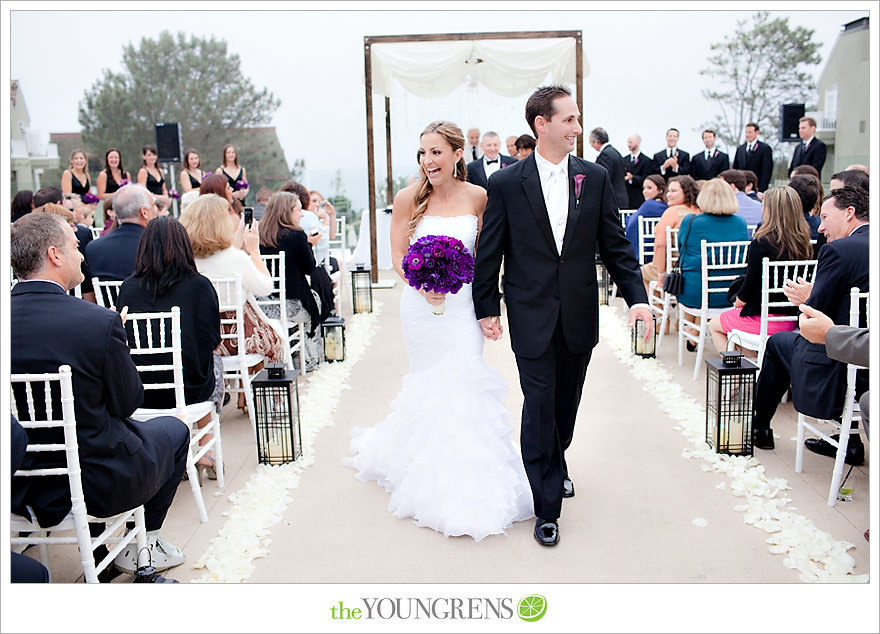 Love these moments just after the ceremony! Proud parents!!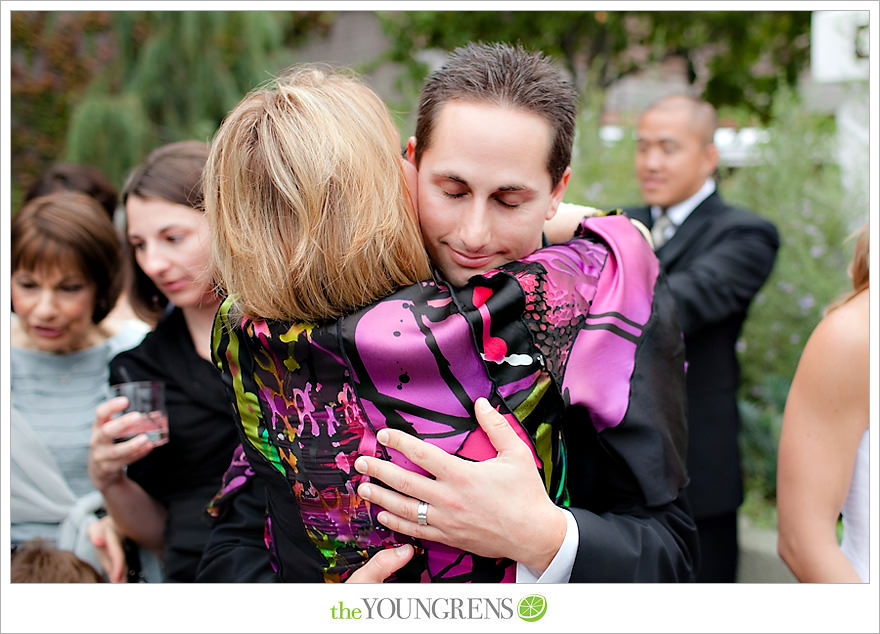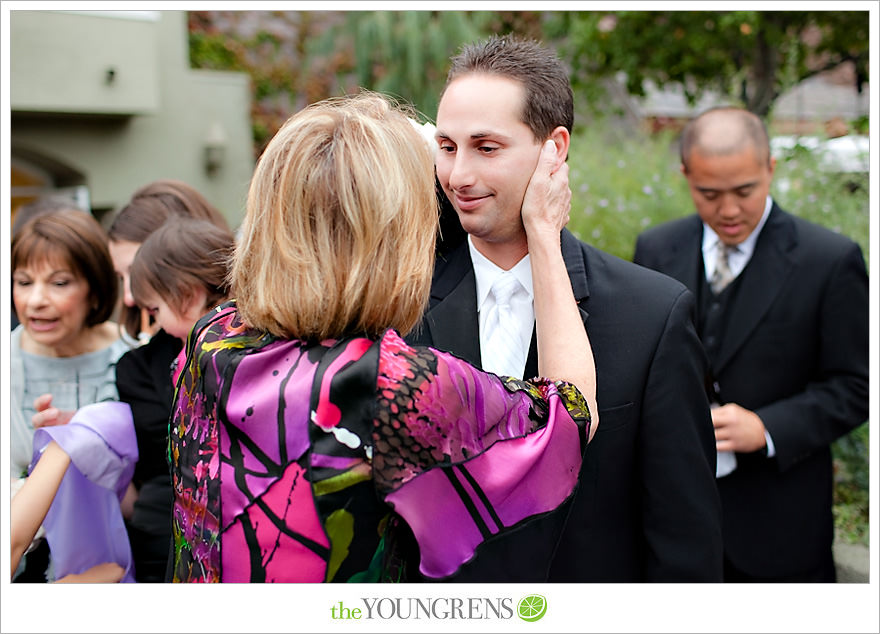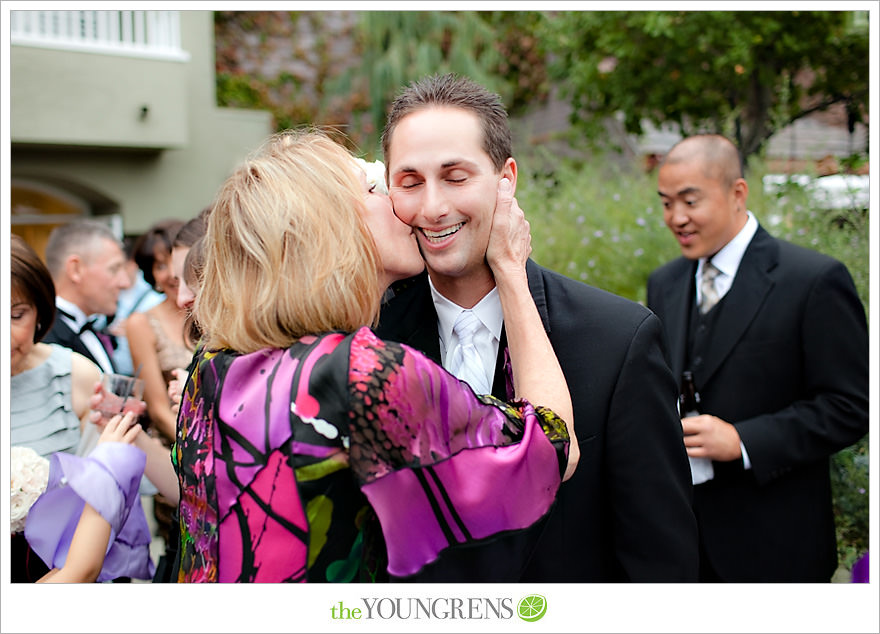 We have SO MUCH MORE to share from this stunning seaside wedding at L'Auberge Del Mar, including all of the elegant details and a rockin' reception where Seth and Michelle may or may not have played their hands at mixing with the DJ…. Stay tuned!
Hugs,
Erin