Happy Friday everybody! There's no more perfect way to head into the weekend than with Part Two of Seth and Michelle's stunning wedding at L'Auberge Del Mar in San Diego. The classy, muted decor made the seaside reception feel cozy and elegant all at the same time. I love the lanterns that lined the ceremony aisle and then doubled as centerpieces, and the warm glow of candlelight welcomed guests to dinnertime.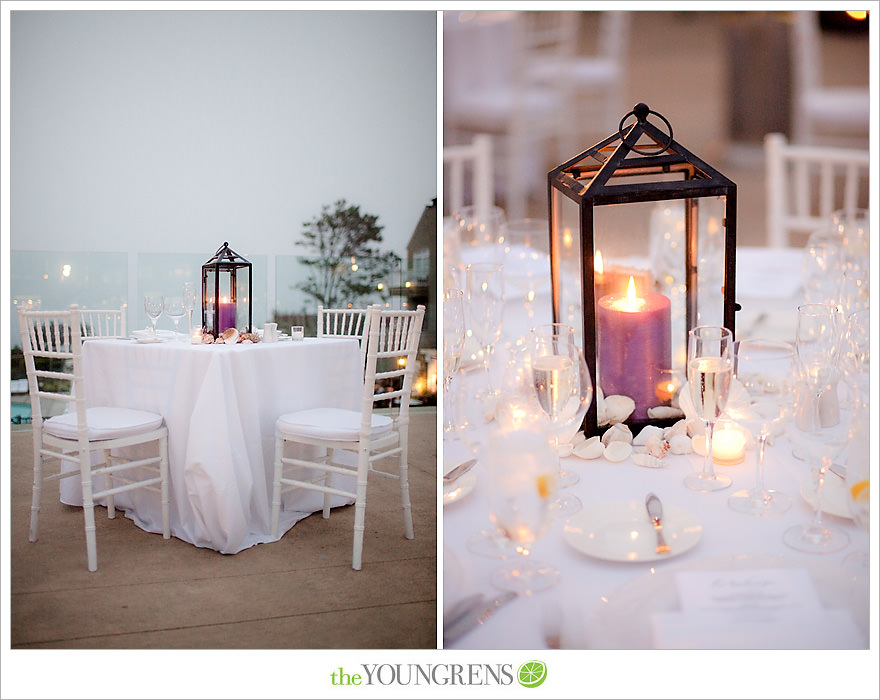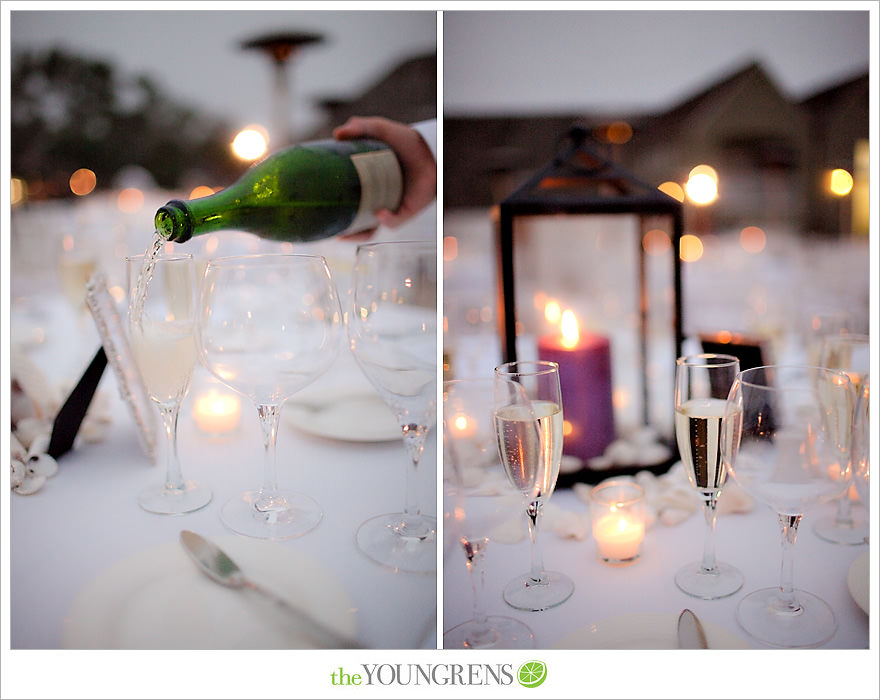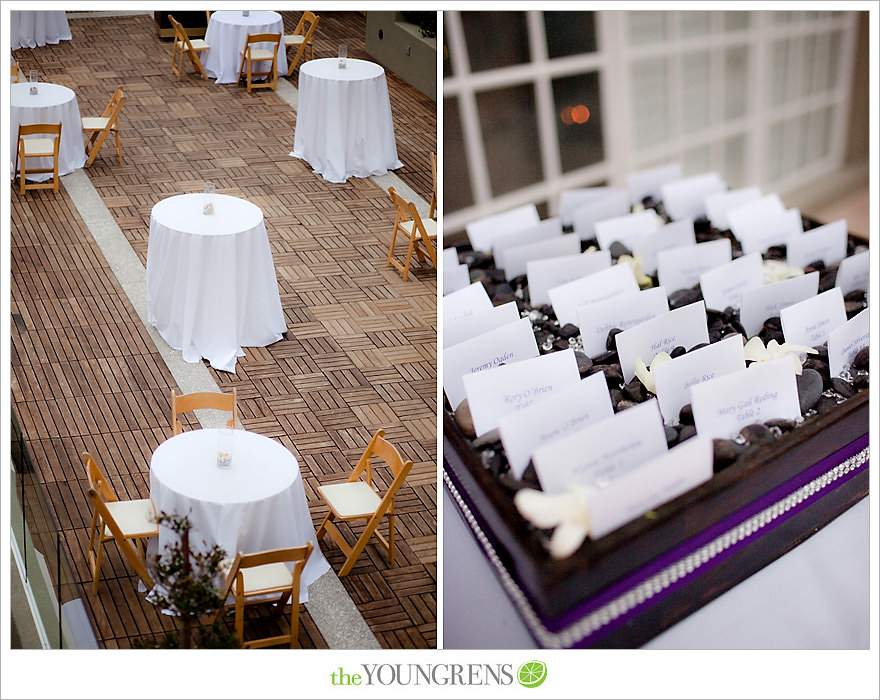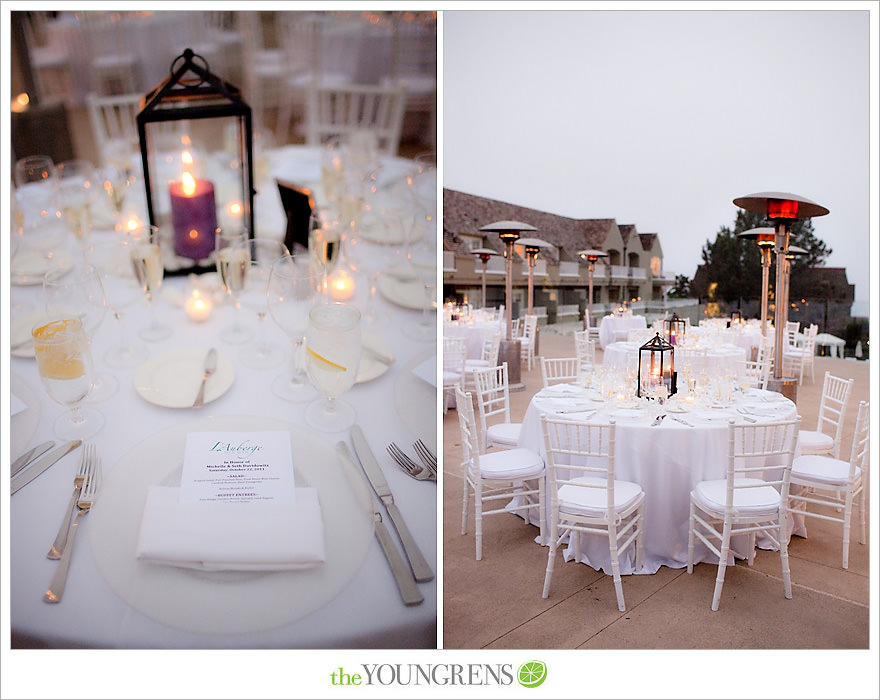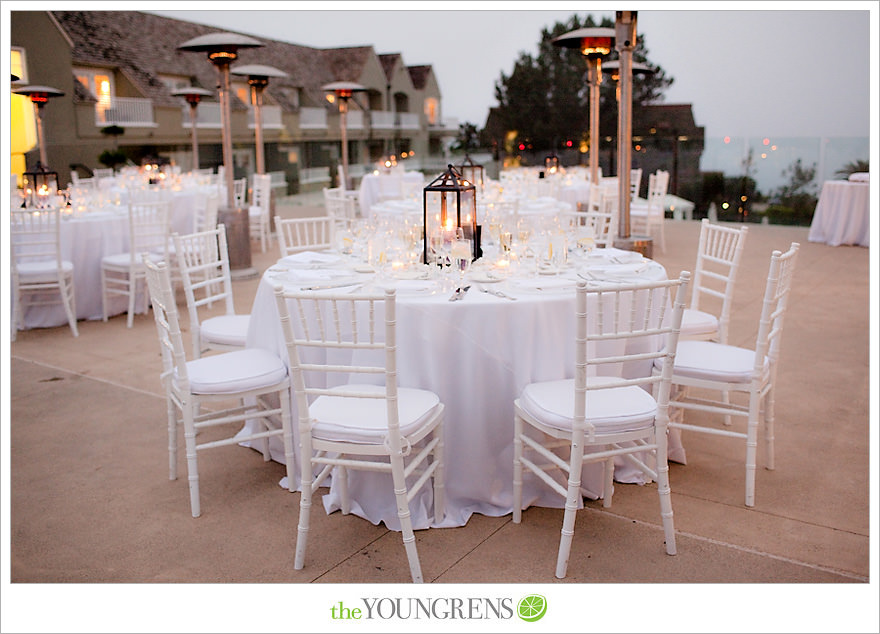 Meanwhile, we took a stroll with the ridiculously cute Seth and Michelle around the L'Auberge property.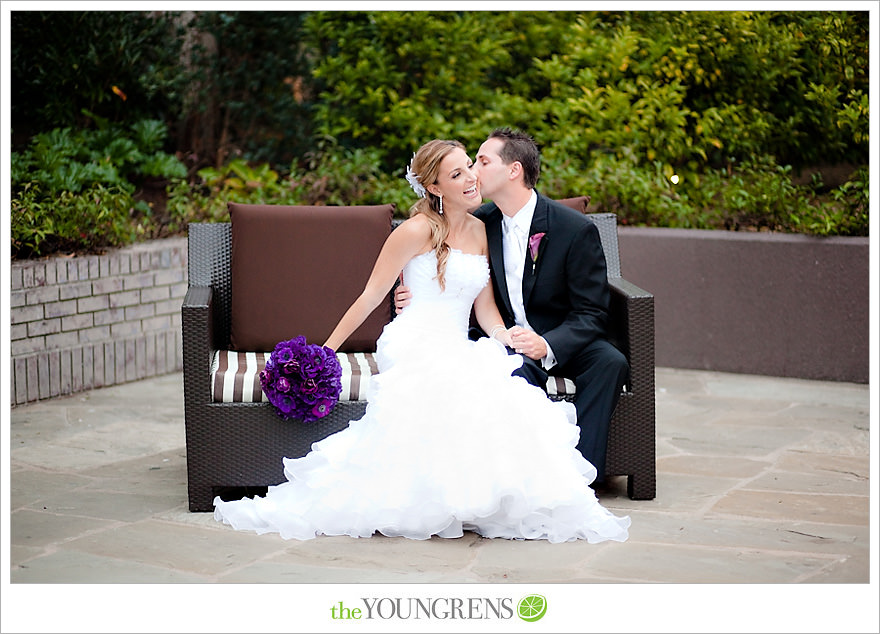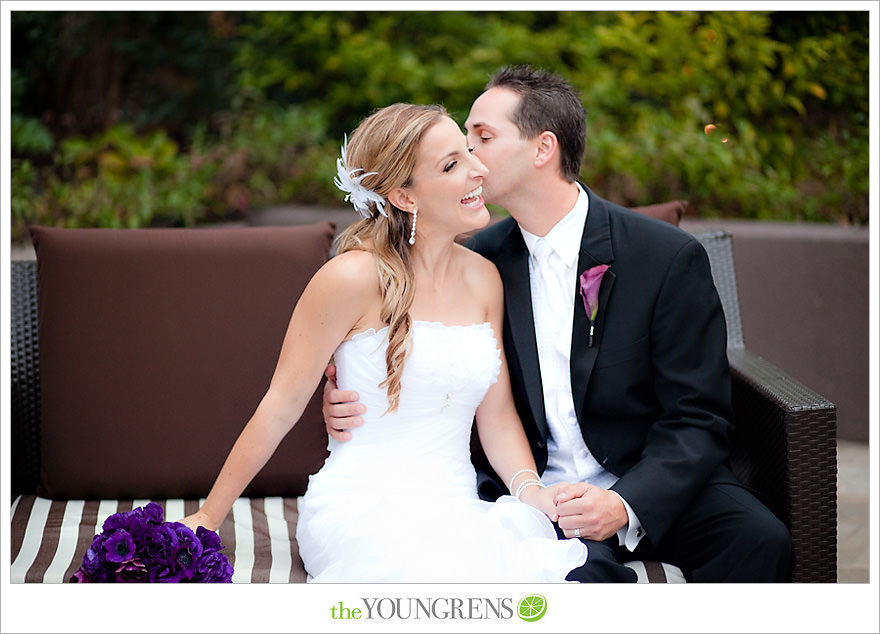 One of my favorites!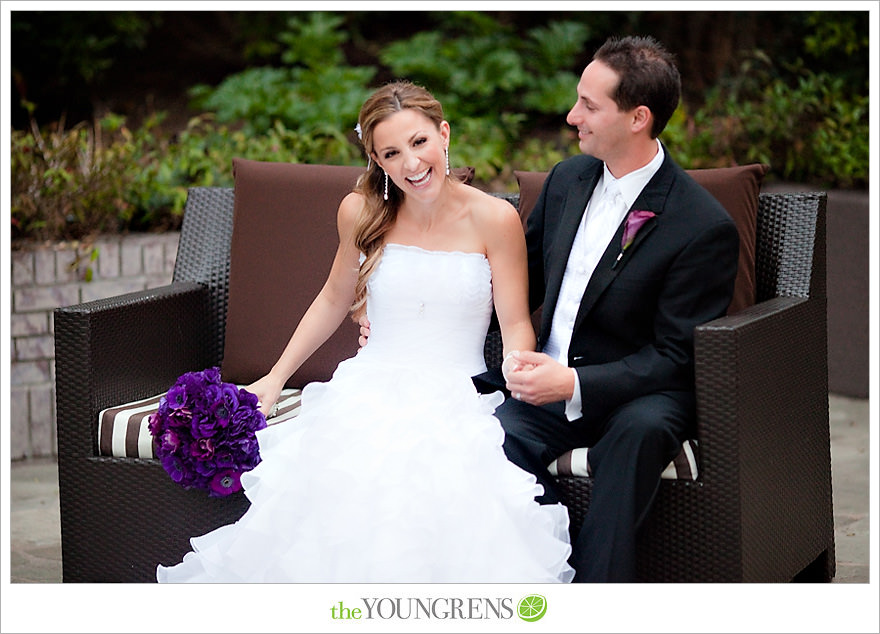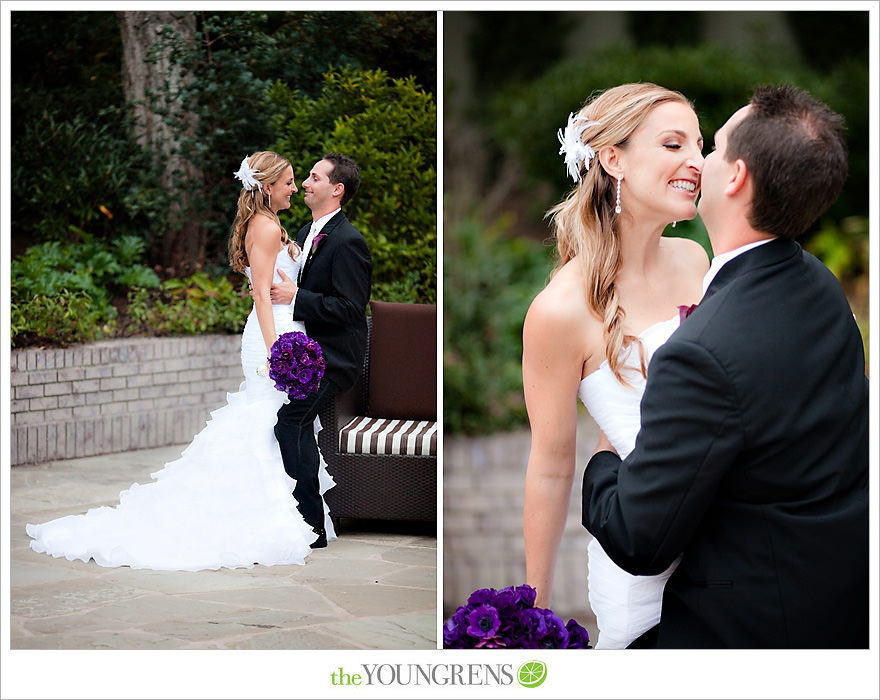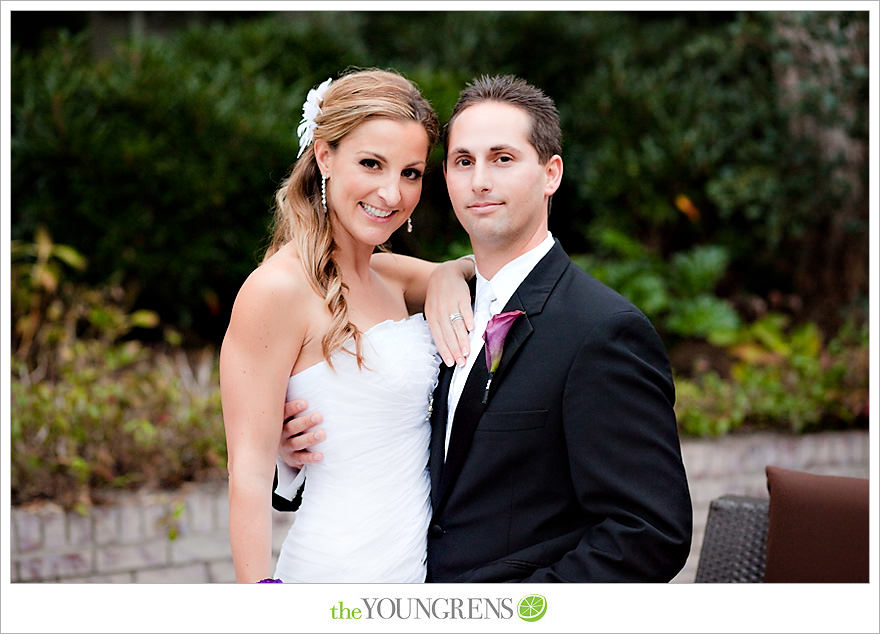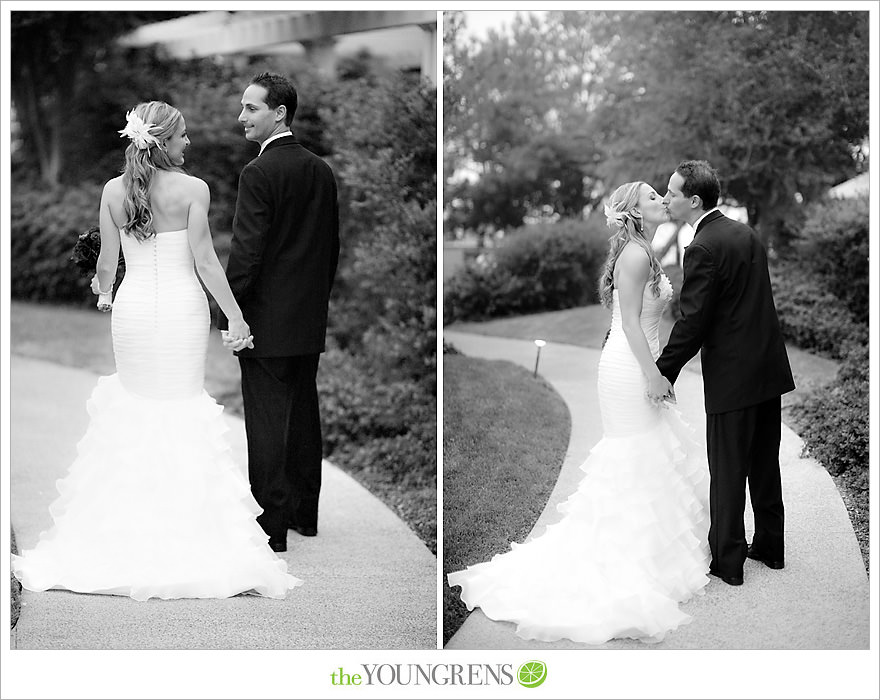 These guys can't go very long without making each other laugh. I'd say that's a pretty perfect way to go through life!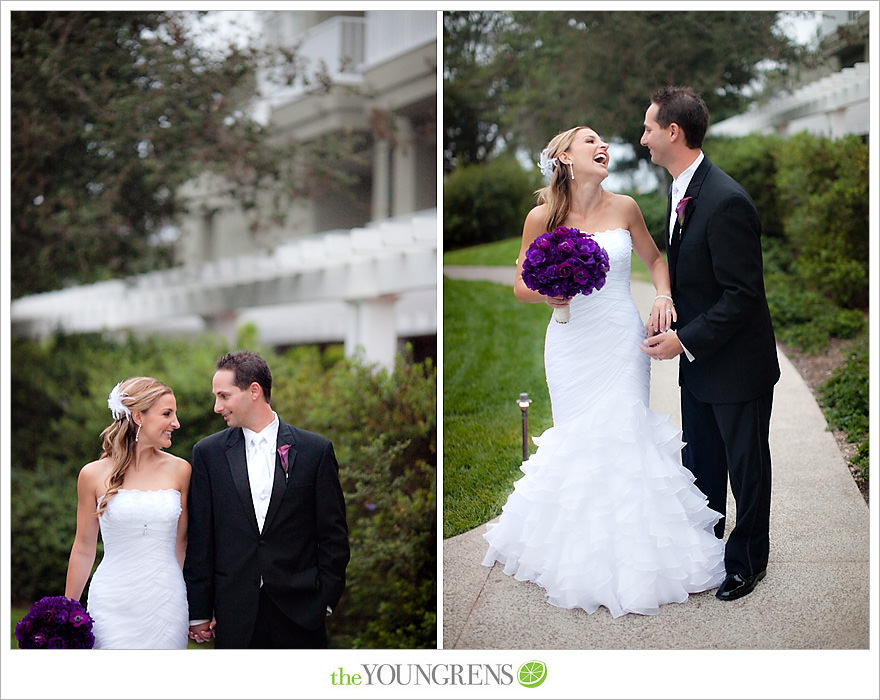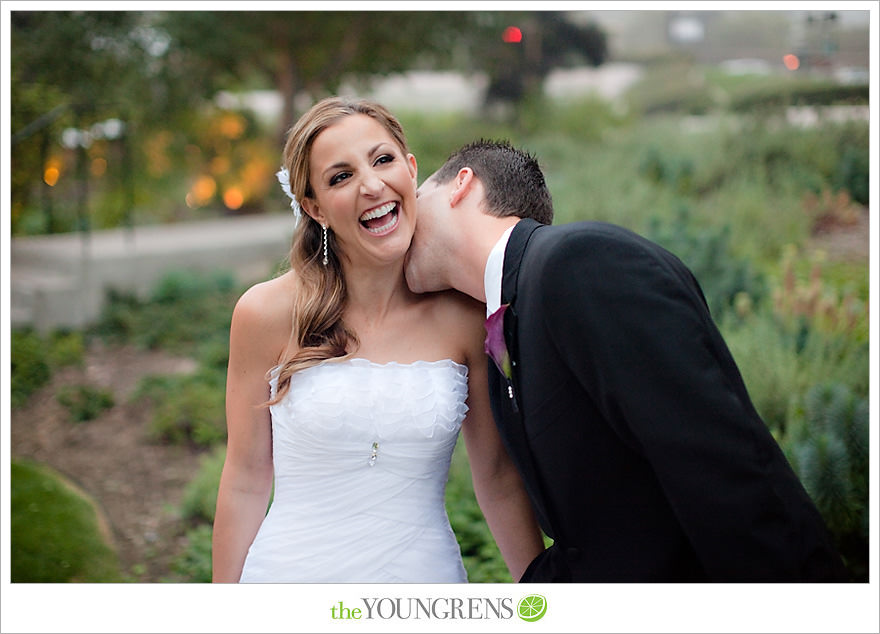 I love these two images because of the beautiful fog coming in off of the ocean. It felt SO QUIET with just the four of us!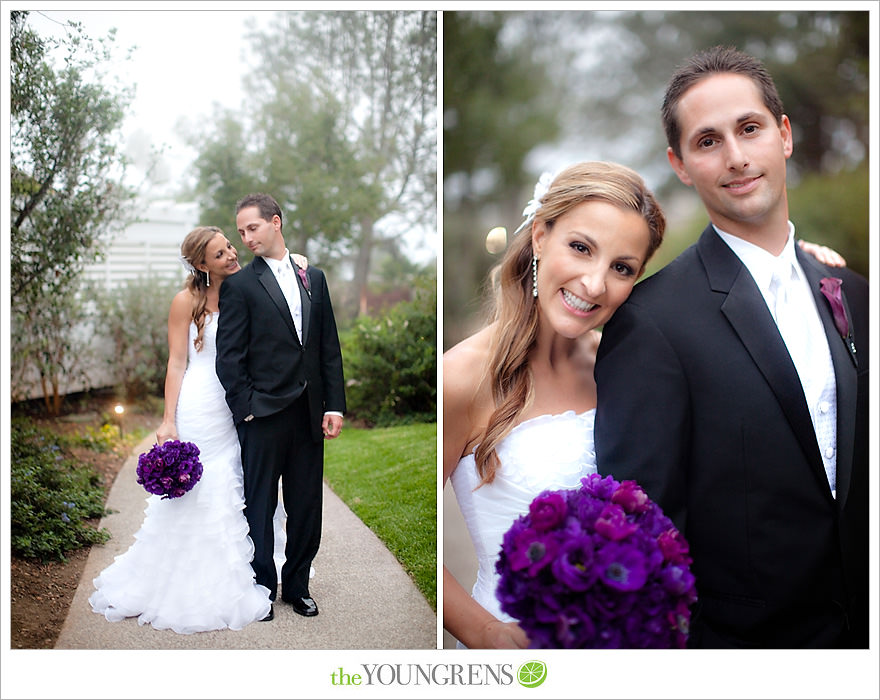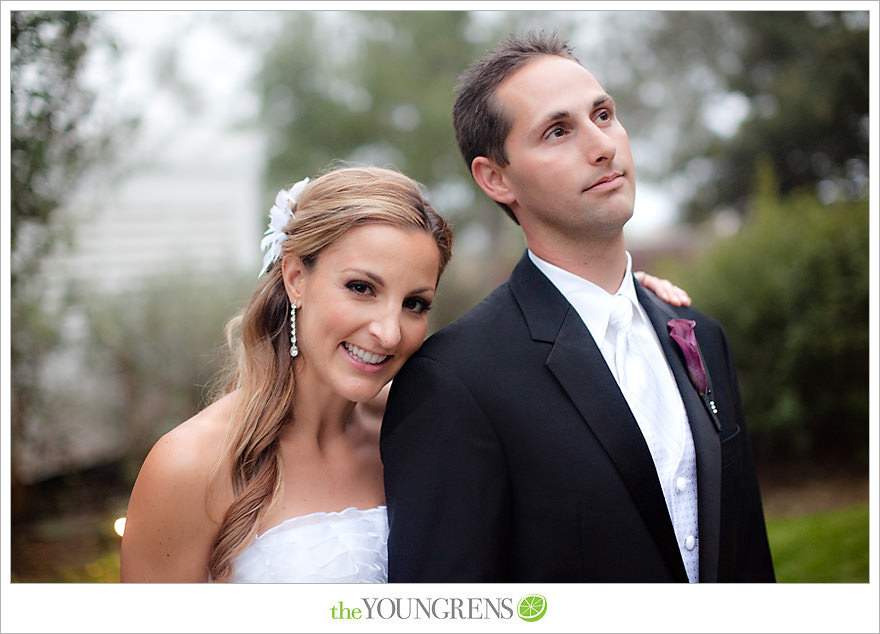 Nothing beats an awesome bridal party! Love you guys!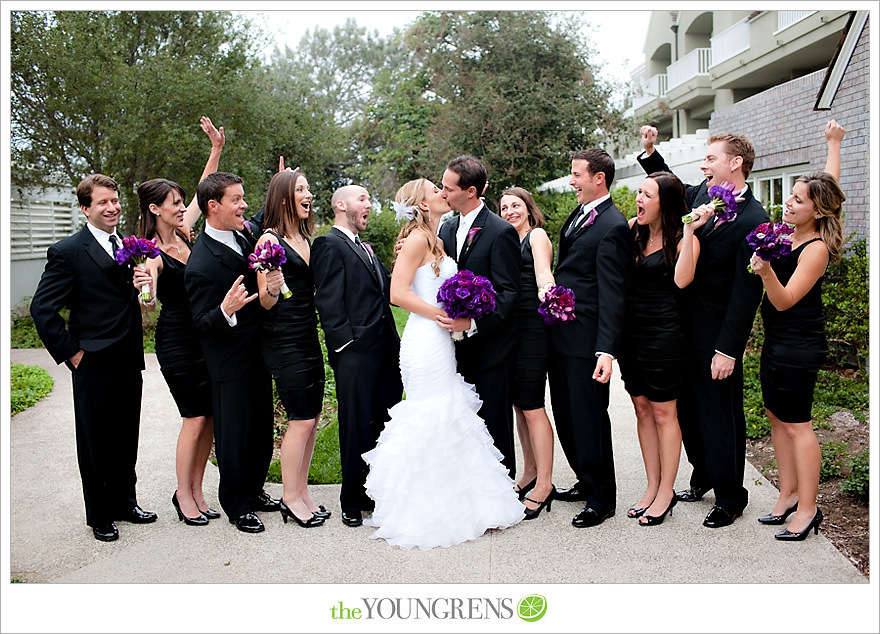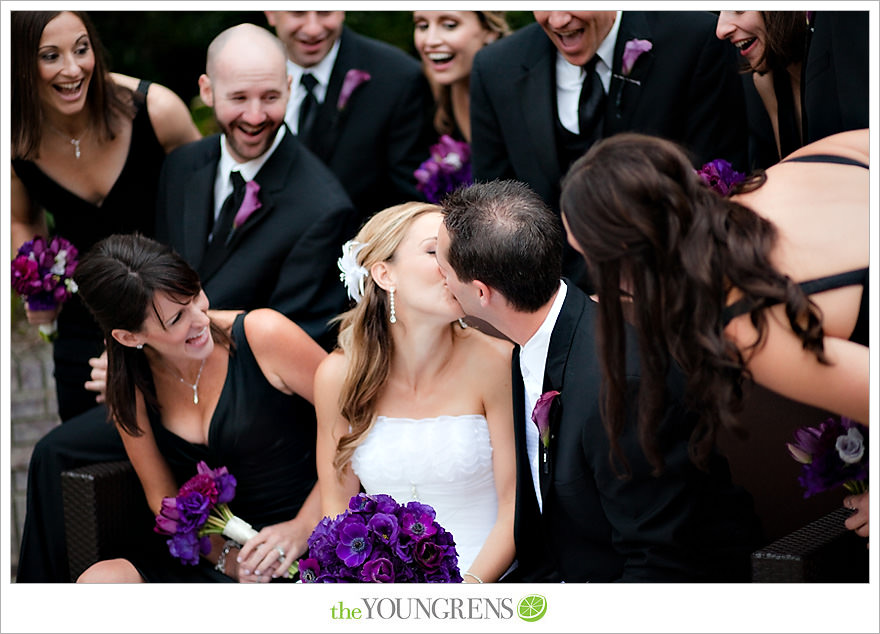 Once dinner began, the sun sank down, the lights came up, and the hilarious toasts began.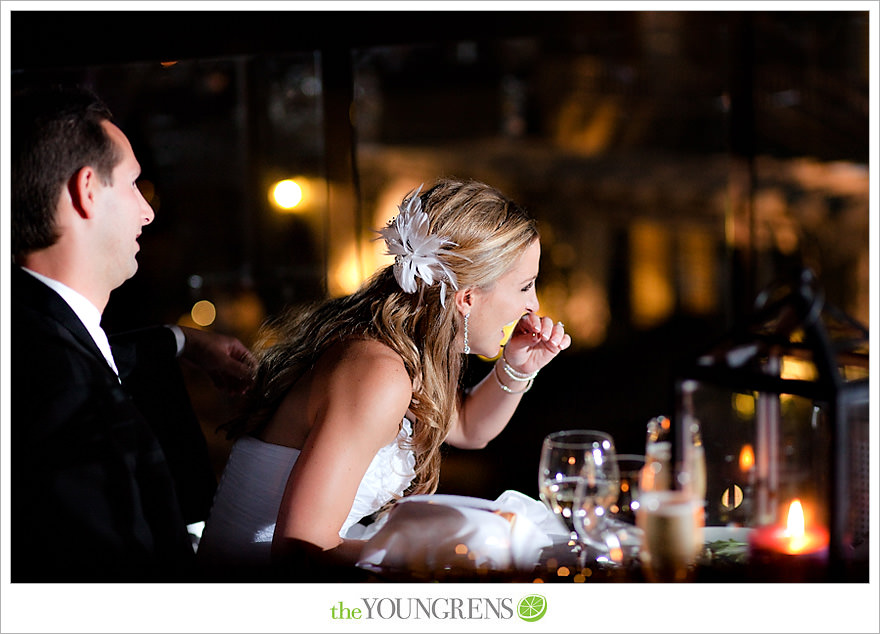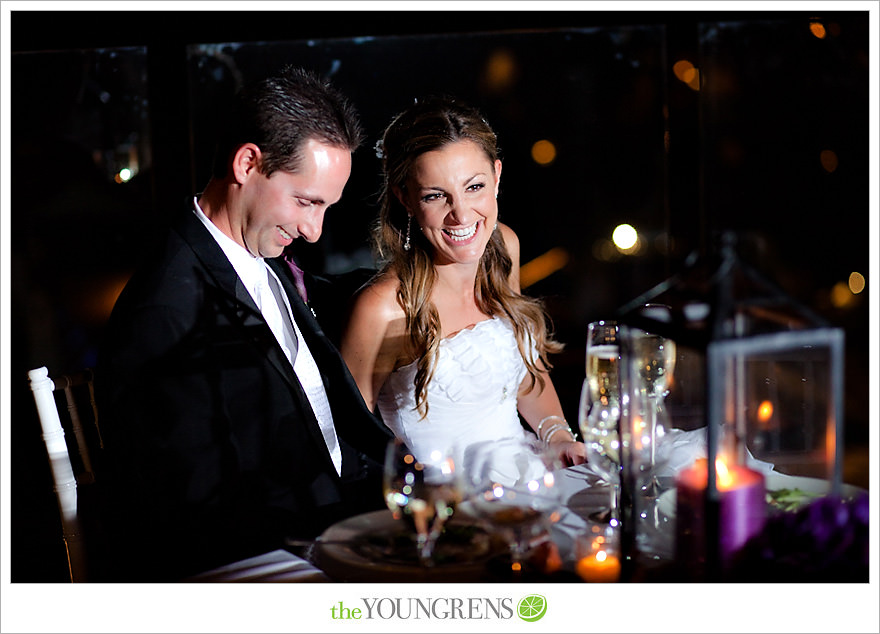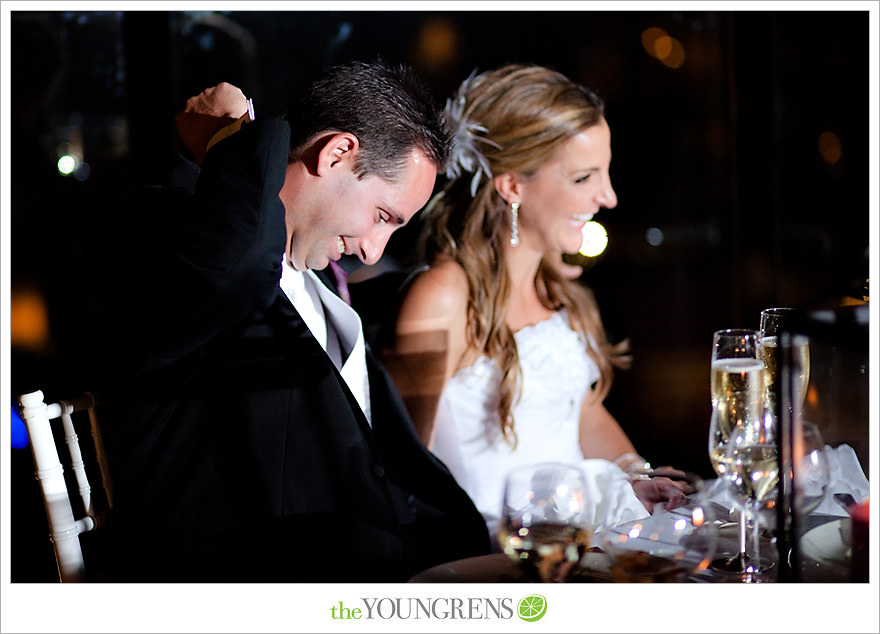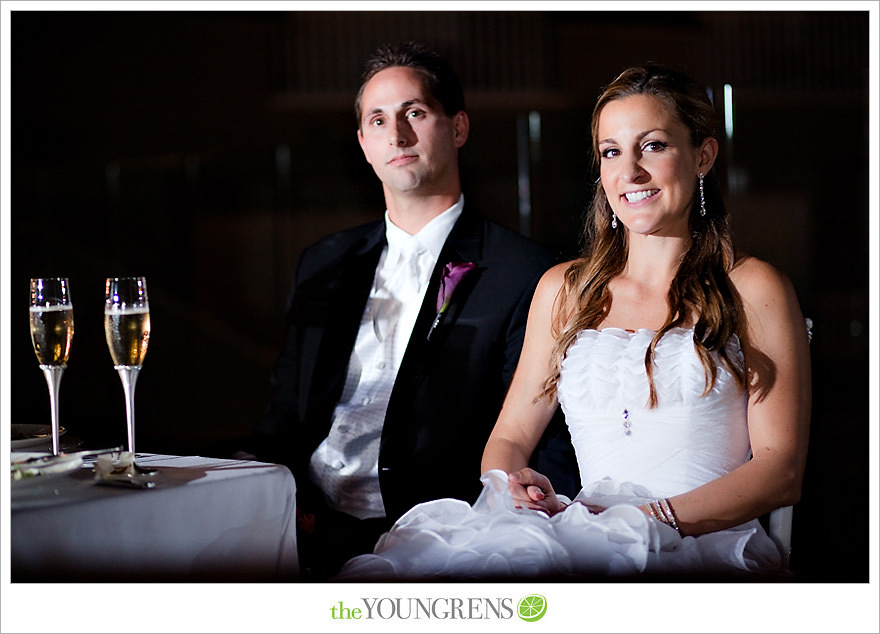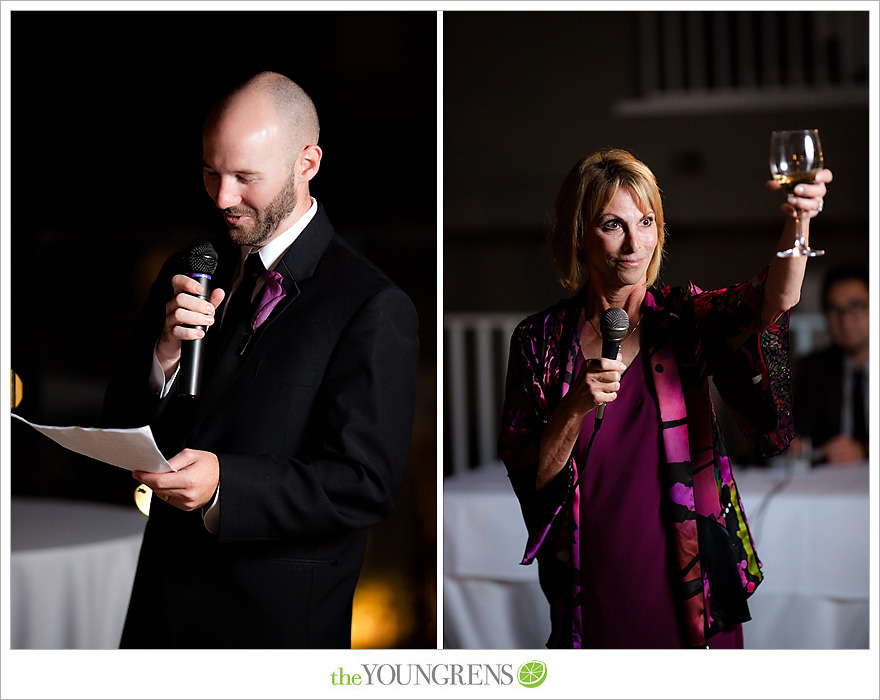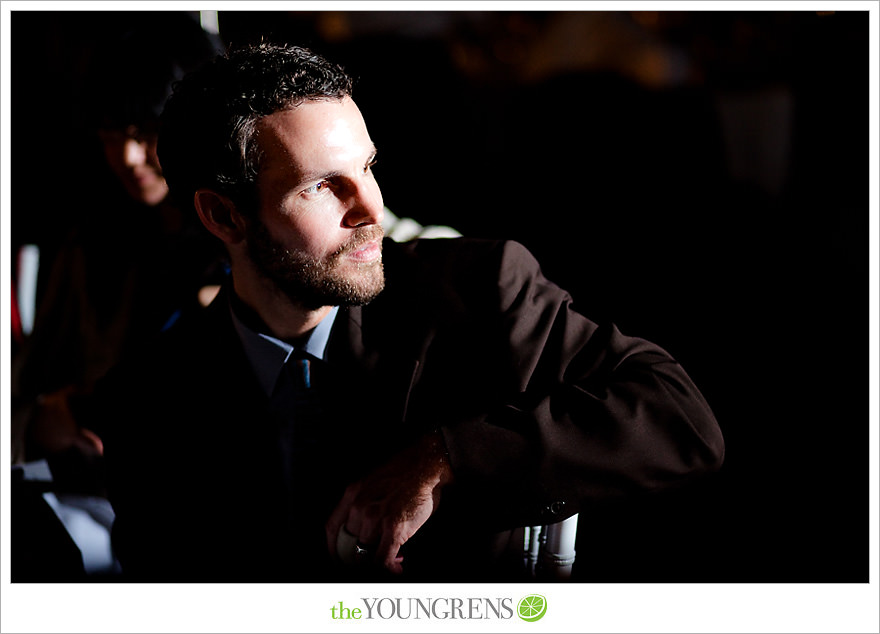 Then we all headed downstairs to party the night away! Seth and Michelle were looking for a club vibe for the dance portion of the night, so they brought in lounge furniture, lighting, and a DJ ready to party!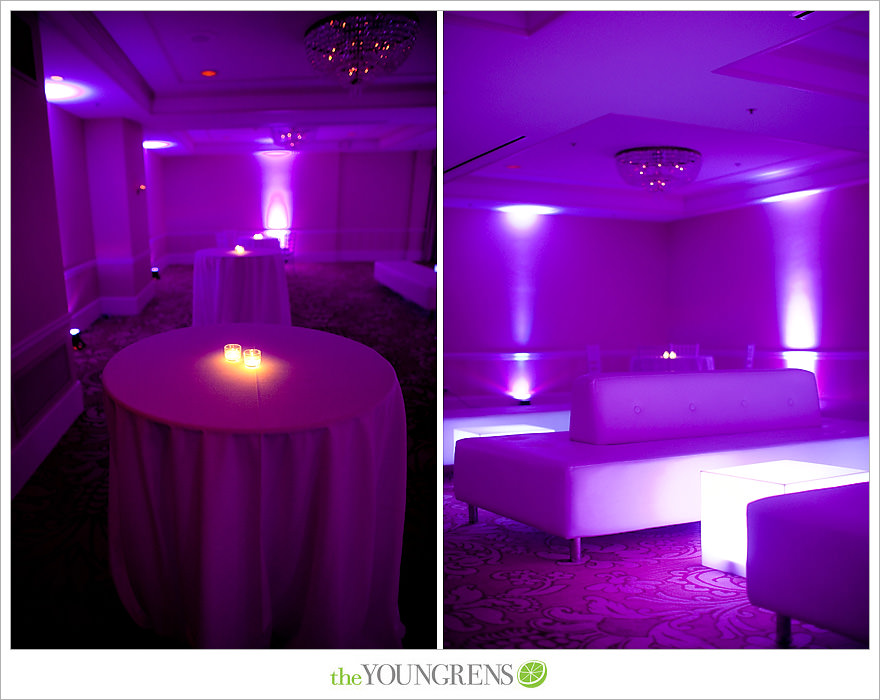 But first, we had the first dance…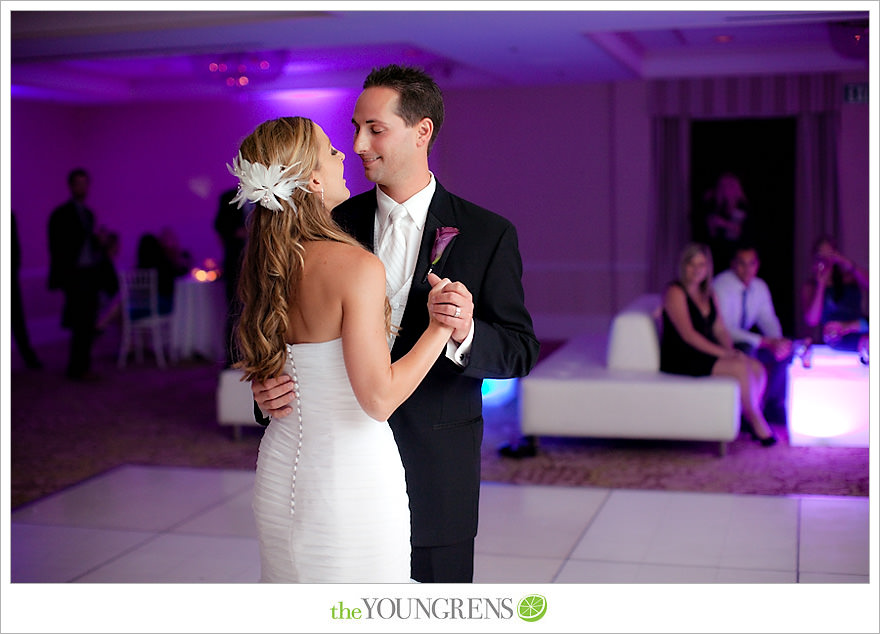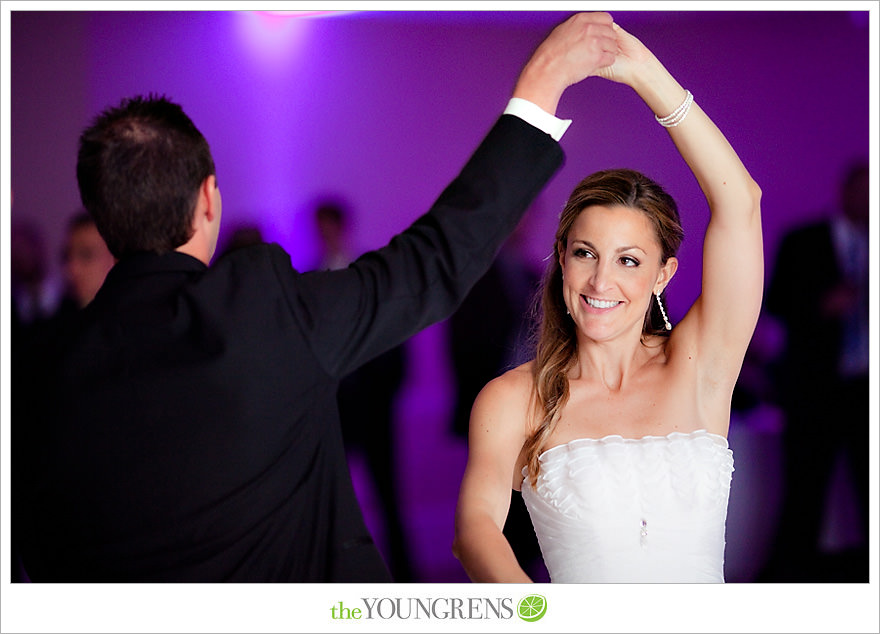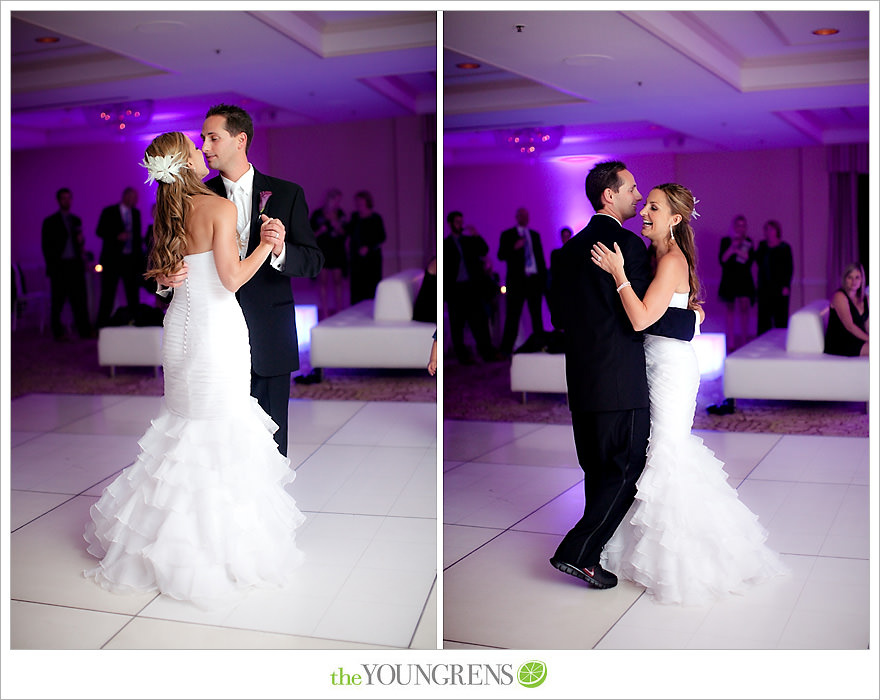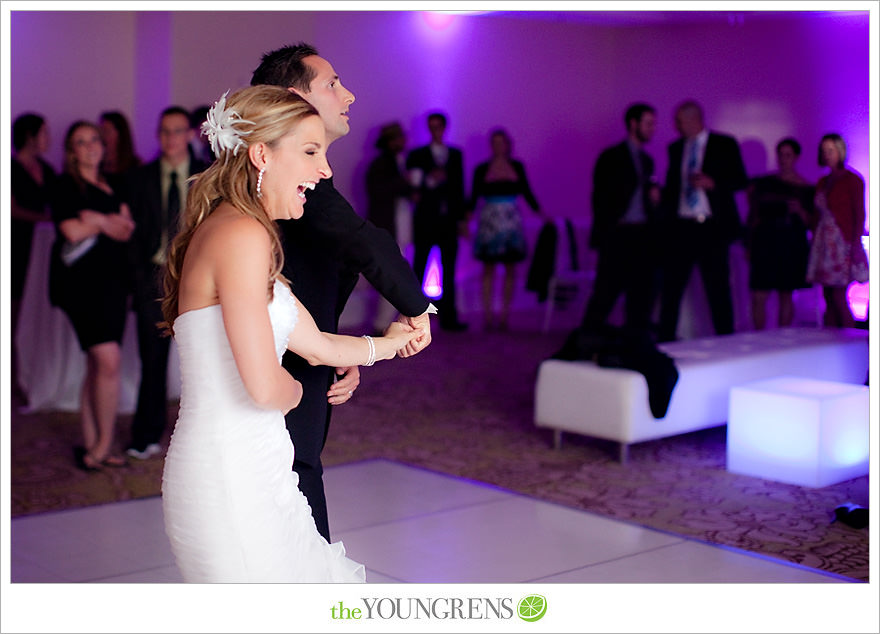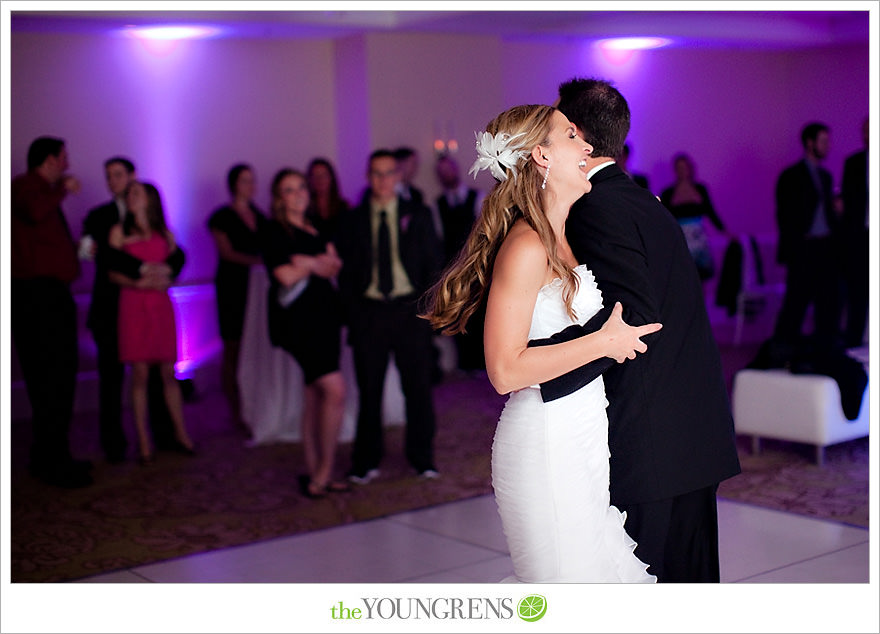 And a dance with Mom and Dad.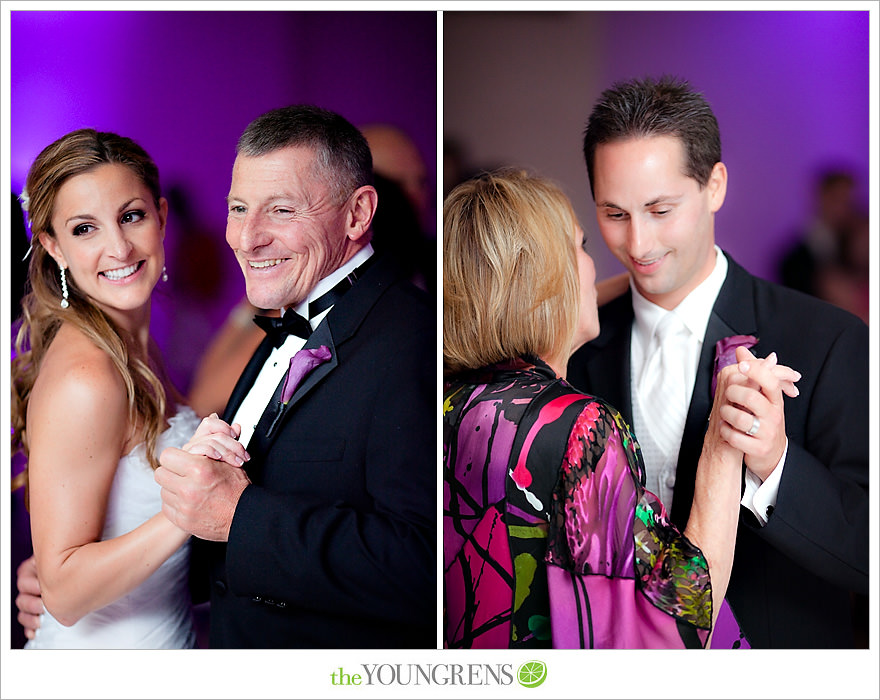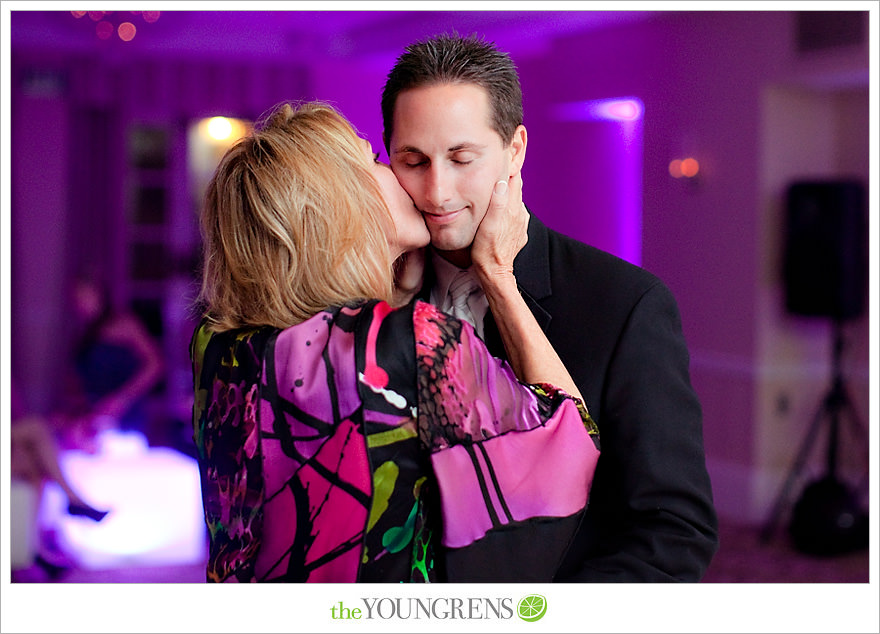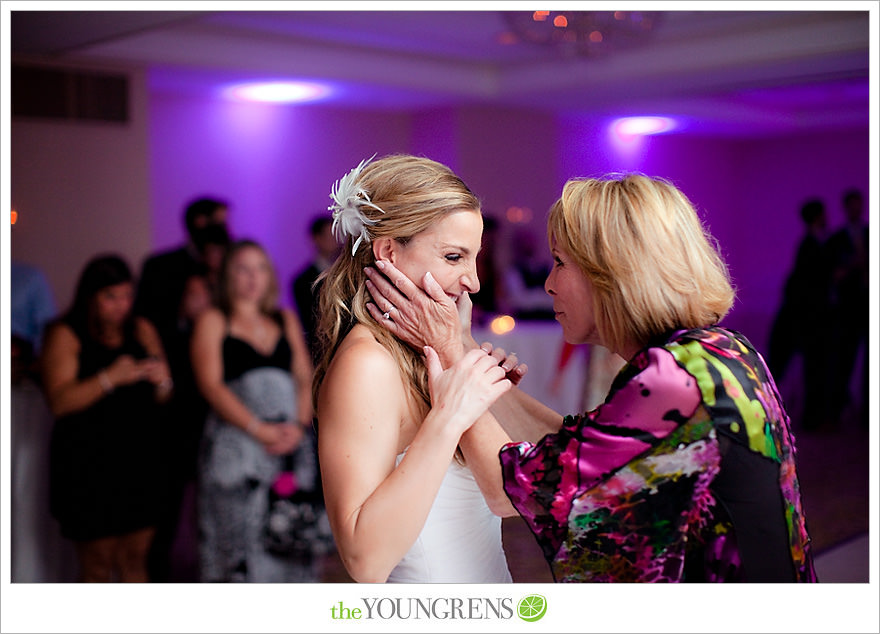 And then the night got started!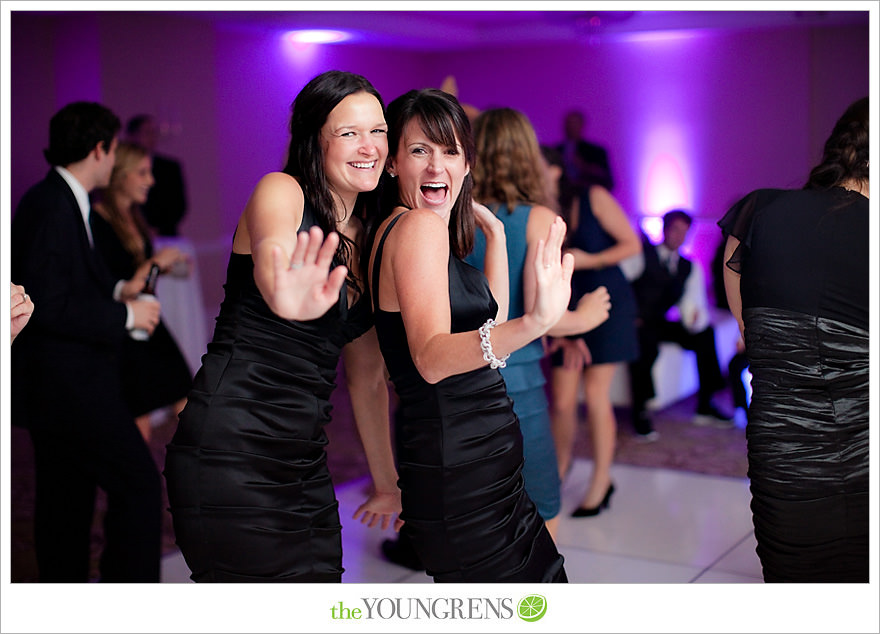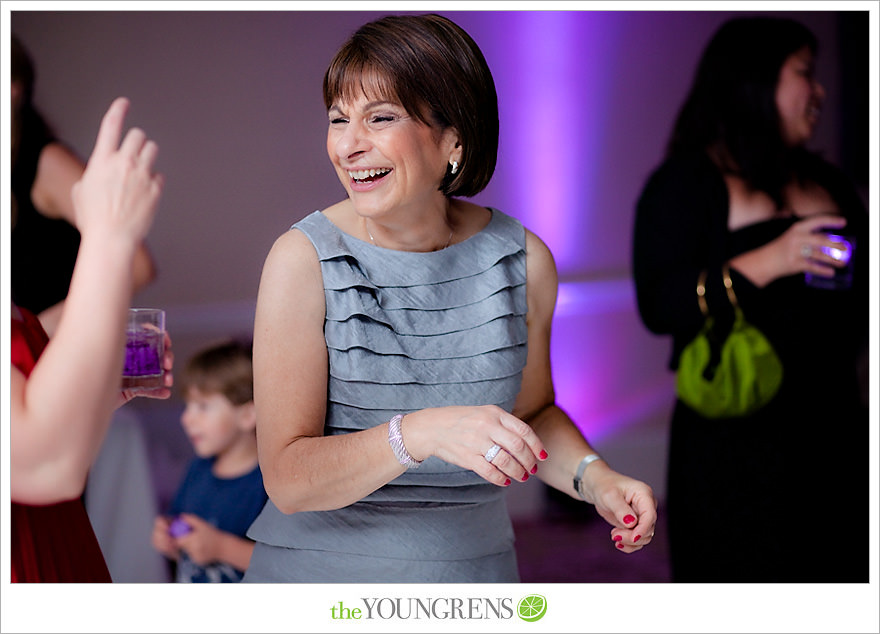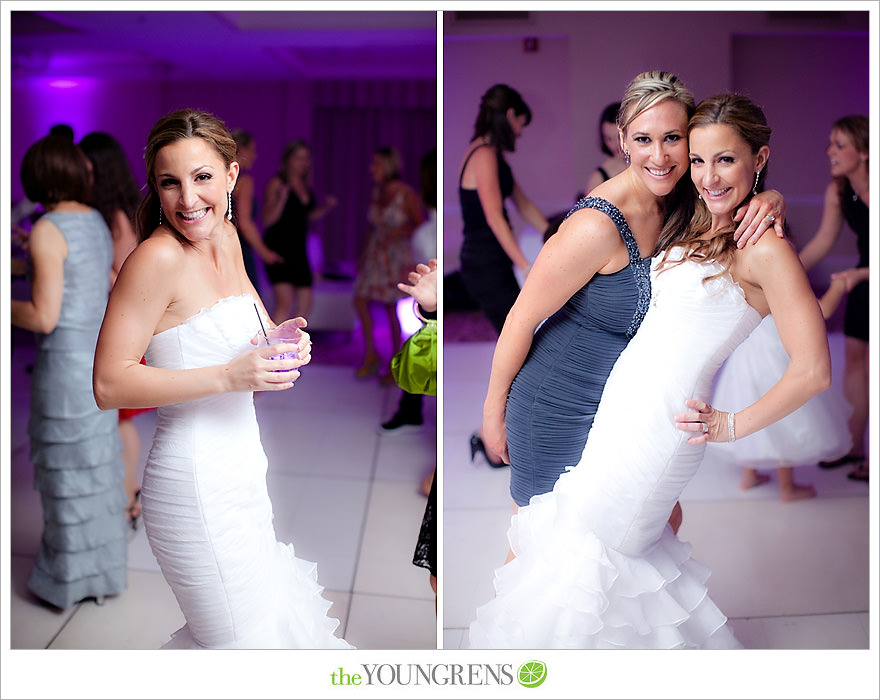 One of the biggest requests for their wedding was the ability to do some mixing of their own  – so DJ Mylar of Scratch Weddings let Seth and Michelle take the reins for a while! They got the dance floor packed!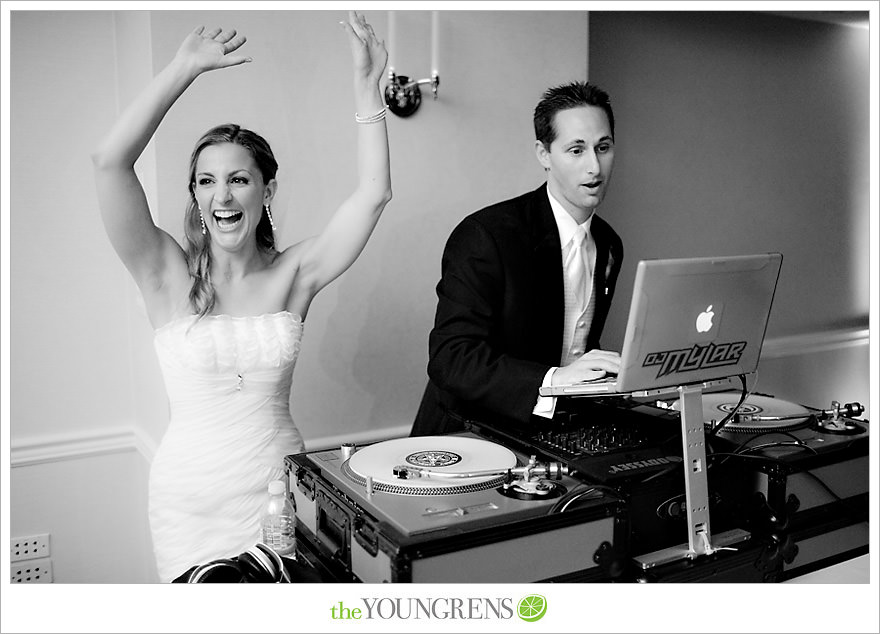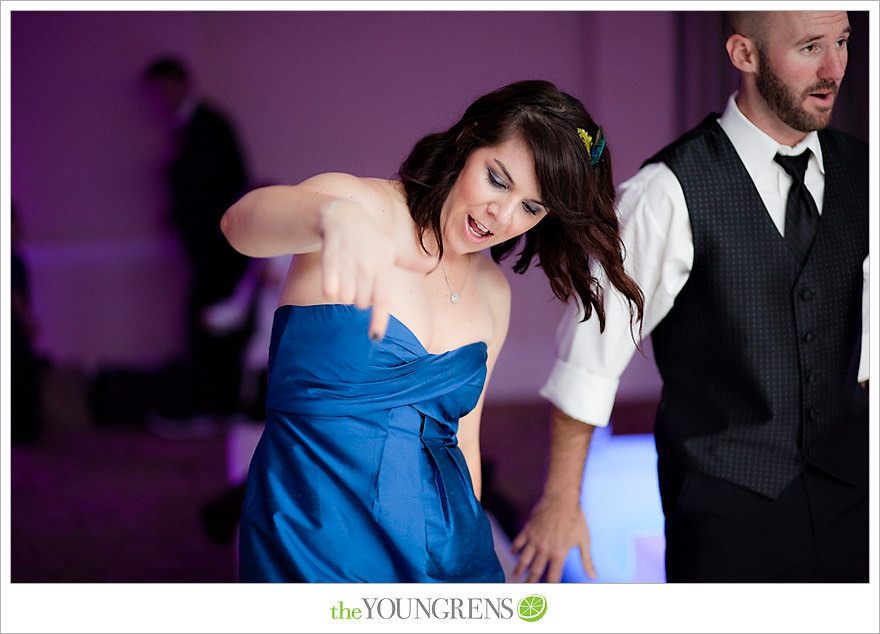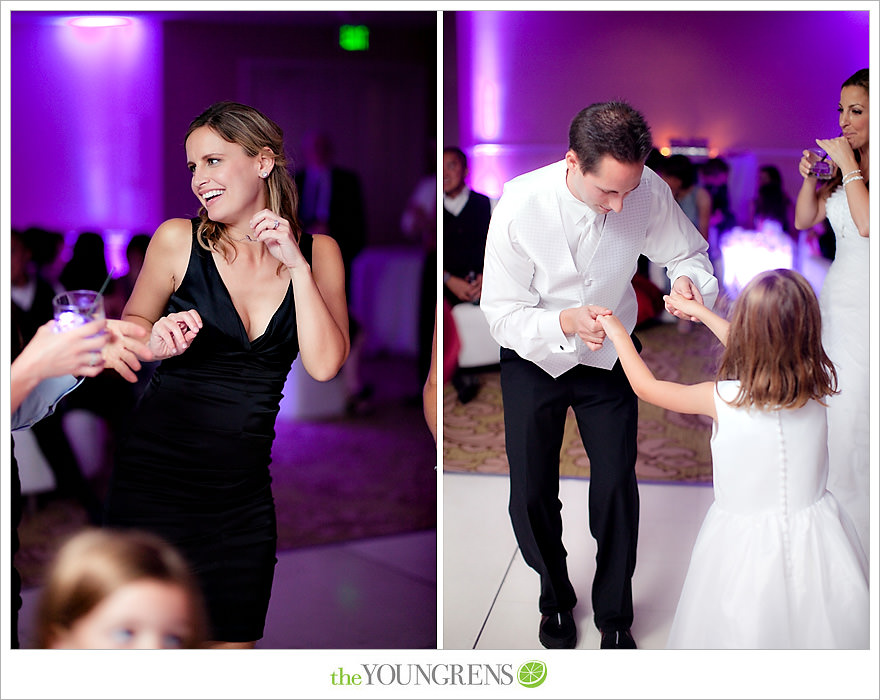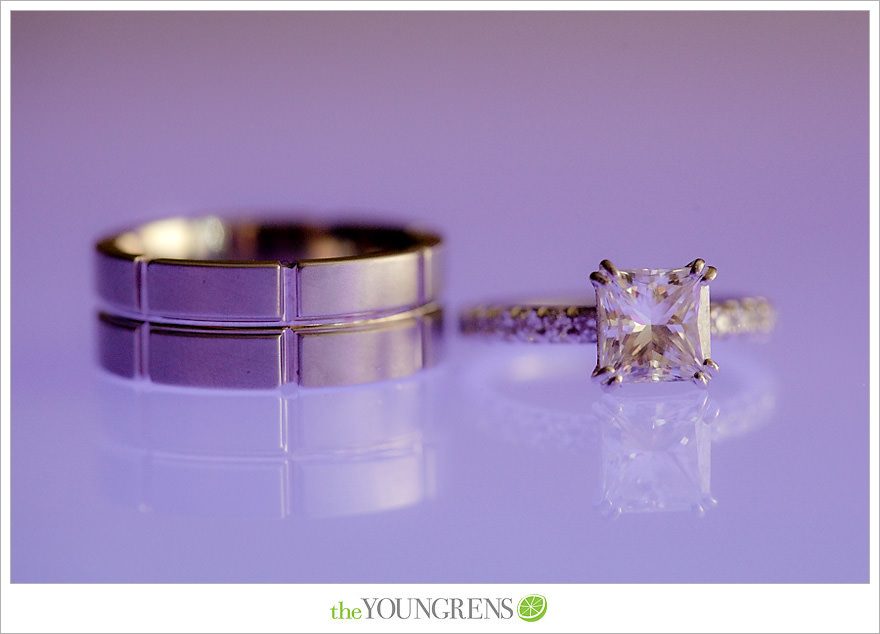 Seth and Michelle: You guys are the greatest and we had so much fun laughing with you guys. I just love the way you guys are so positive and upbeat – it's the best way to go through life and it was such an honor share in your wedding with you!
Hugs,
Erin