Beth grew up in a Navy family, so she moved from city to city and town to town with her family of six, leaving each place a little sweeter as they left. But eventually, she called San Diego home. A place of comfort. A place of stability. And when she left, San Diego felt a little sweeter because she had been there.
But this time, it's Mike that brings a little sweetness to the lovely Beth, and I'm sure Beth now calls him home. A place of comfort. A place of refuge. And when he pulls her in close, he feels a little sweeter just because she's there.
On what was supposed to be a rainy December day in Coronado, the sun came out and the clouds disappeared for a beautiful winter afternoon in Coronado. Beth spent her high school years living on the North Island Naval Base where her father, a Navy pilot, spent his last years serving in the military and retired here in San Diego. So this wedding was crazy cool for a couple of reasons: (1) we got to chat it up with some actual Navy pilots (we had to hold back our excitement – buh-leive me) (2) we watched a fighter jet land during the First Look, and (3) we got to keep our squeaky clean record of Never Been Rained Out at a Wedding. Boo-yeah. Number three was a close one though – the day after Mike and Beth's wedding, it poured rain for the next four days straight here in San Diego and it rained so hard that parts of the city flooded. Talk about a close call.
We had the fabulous help of the wonderful Melissa of I Do… Weddings! on hand for us all day, and this woman was absolutely magical. We also got to work with one of our favorite florists, Hannah of Modern Bouquet, so this was the kind of dreamy day we love to photograph. We began the morning at a seaside cottage on the base where the girls got ready for the day.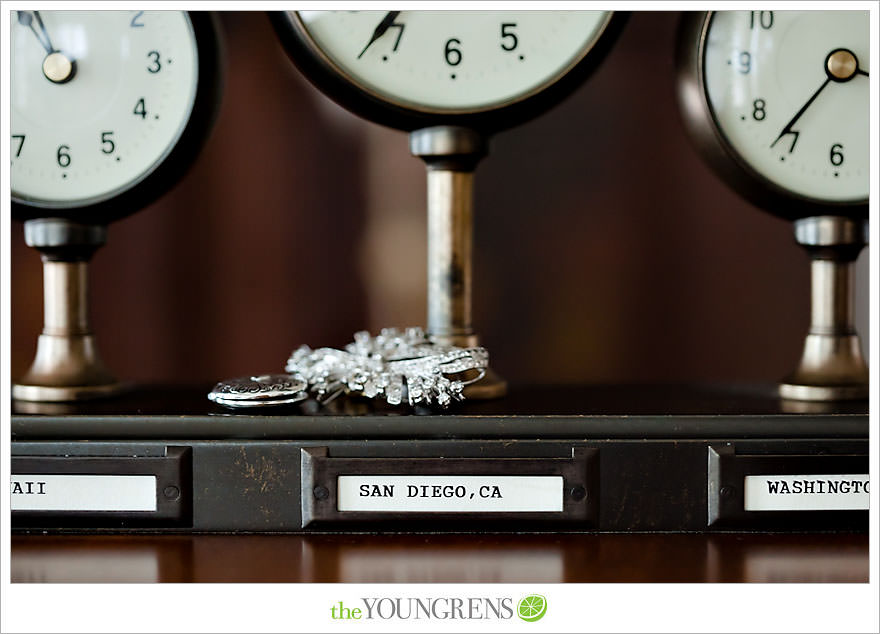 Beth's jewelry held a lot meaning for the family. These were her mother's pearls that her mother divided into necklaces for each of her daughters to wear on their wedding days.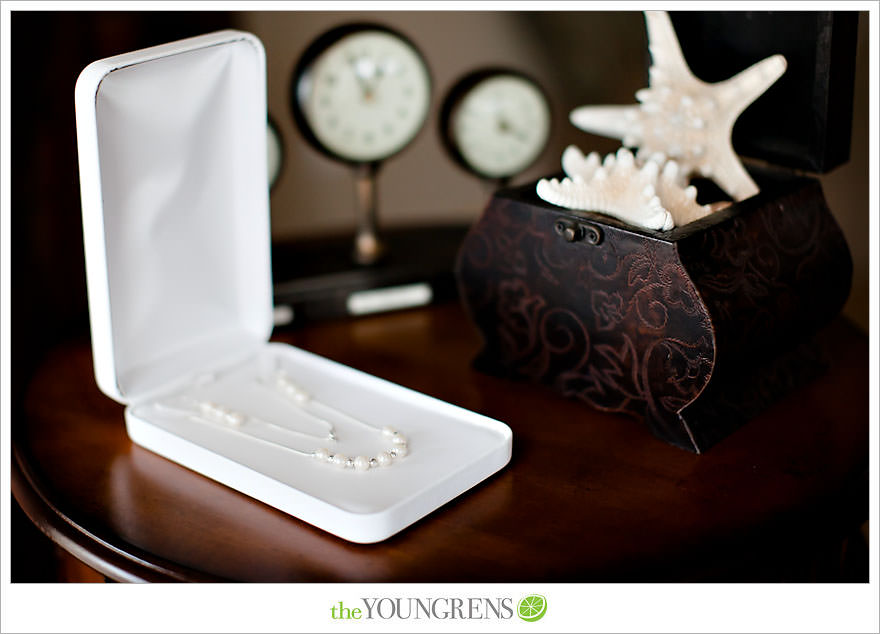 And I love this locket that held pictures of loved ones. The girls attached this and the broach below to Beth's bouquet.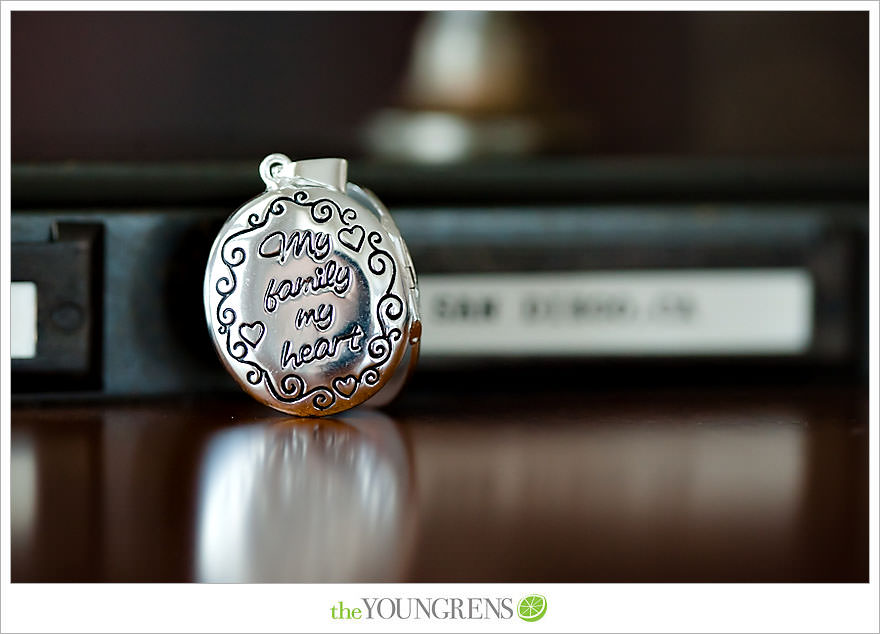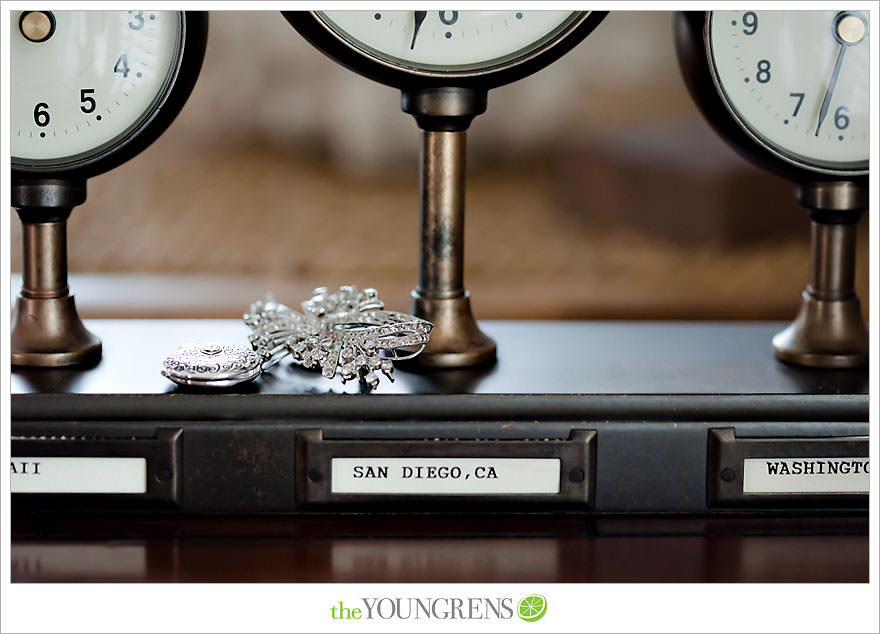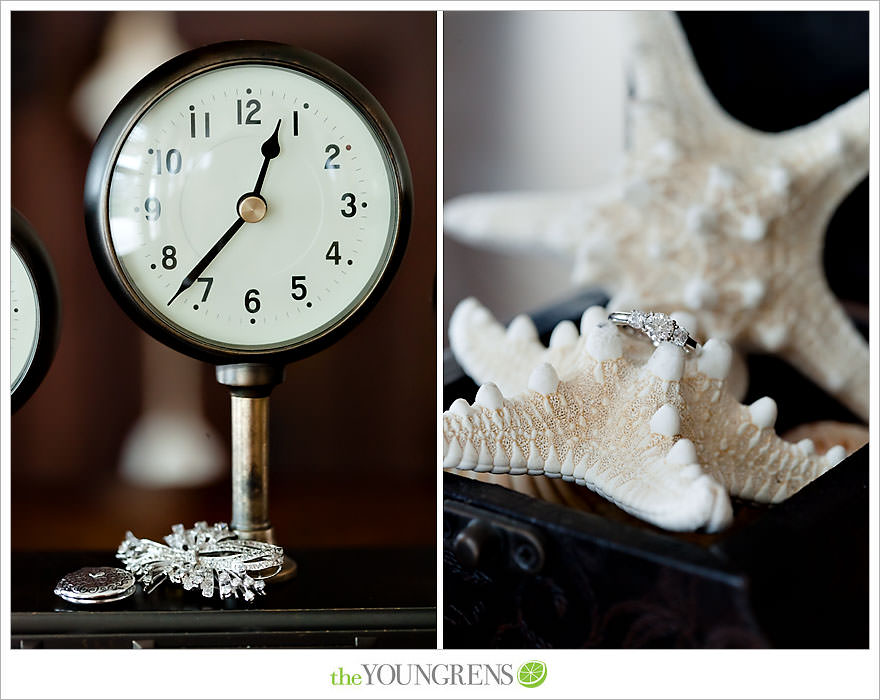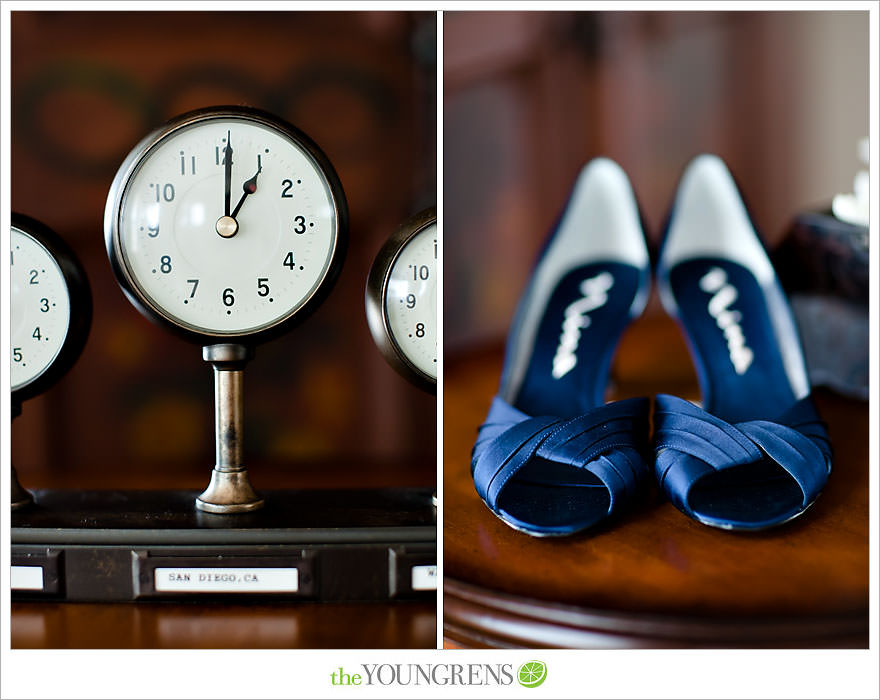 A little sisterly laugh before donning the dress.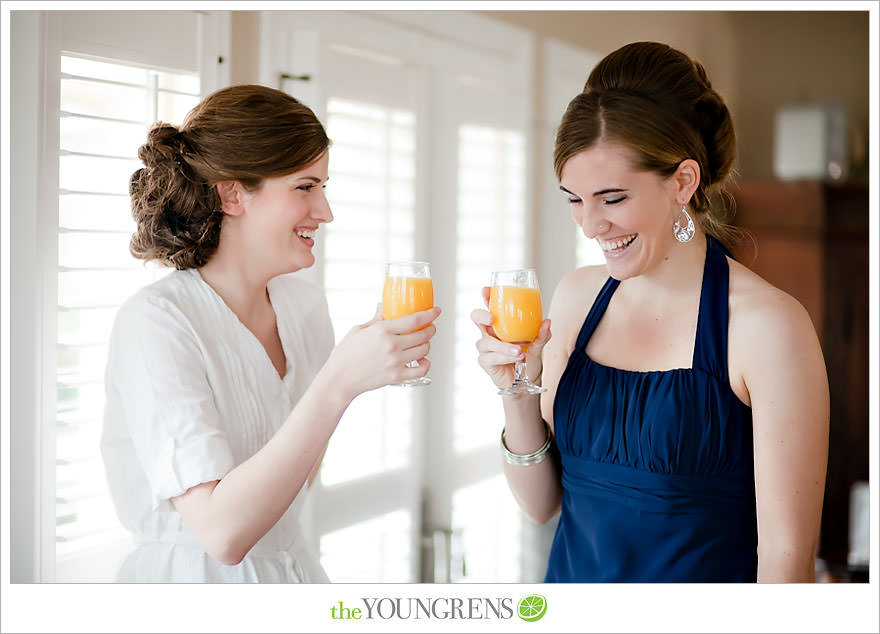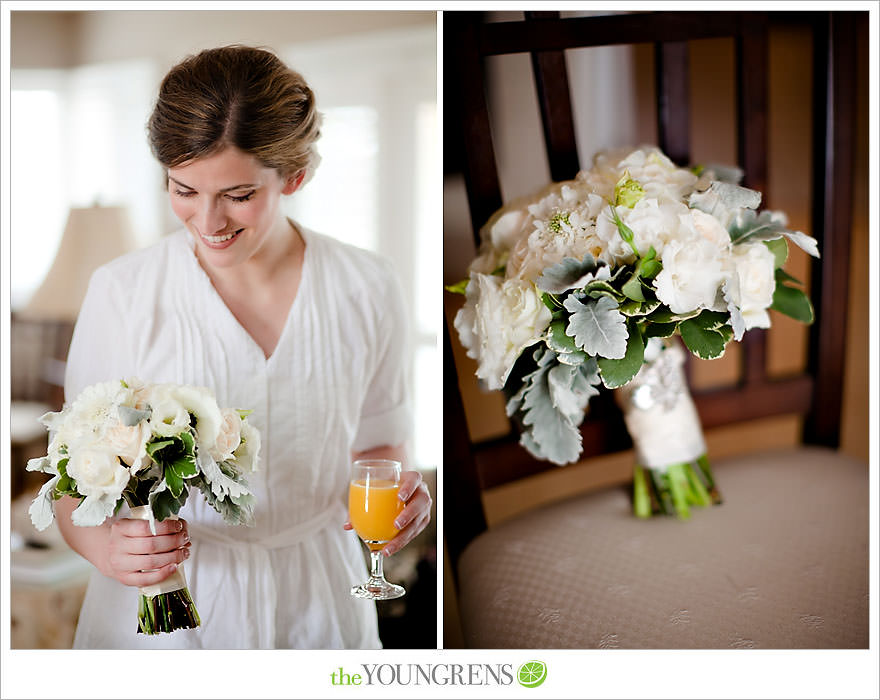 Attaching the momentos to the bouquet. I love personal touches like this that add so much significance.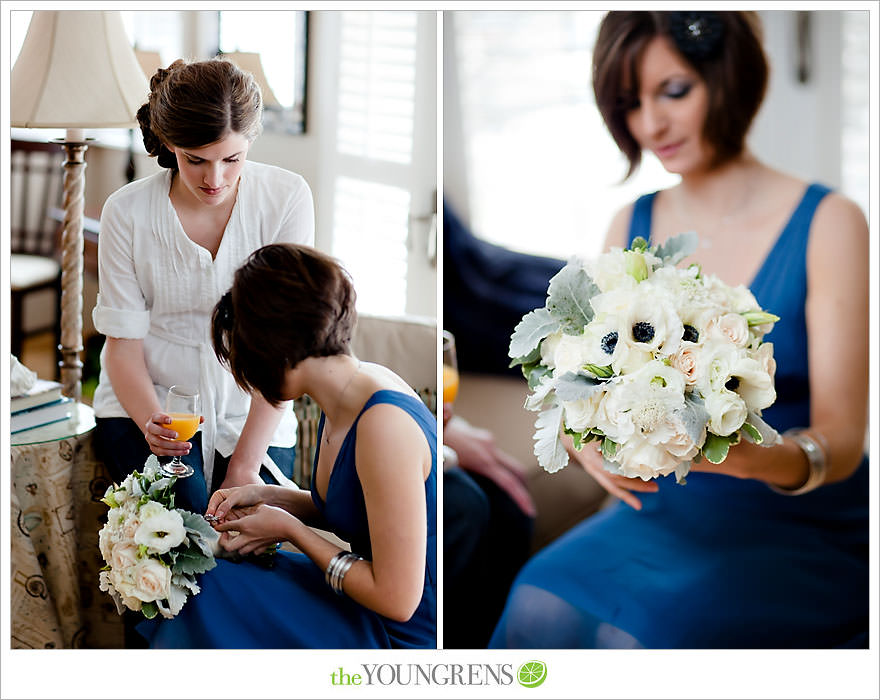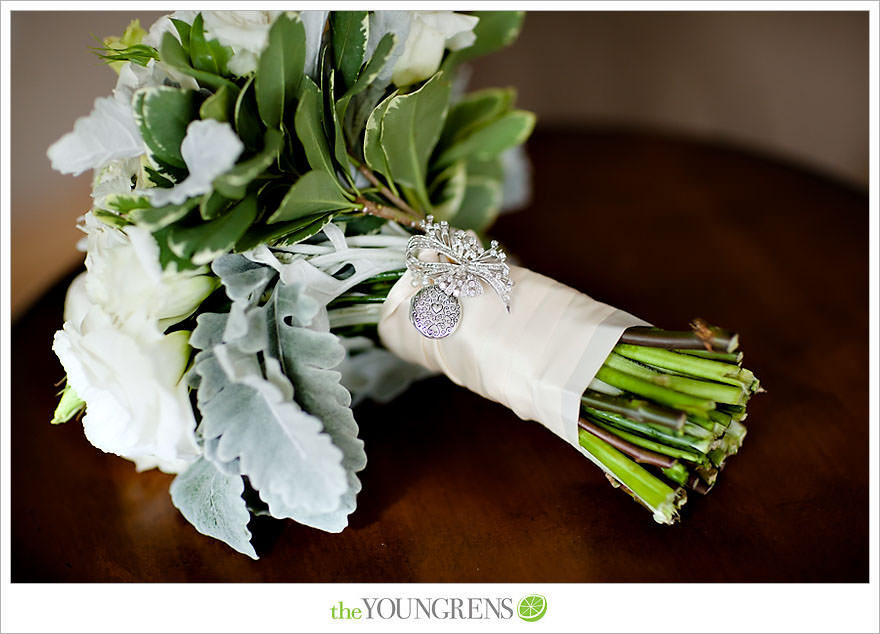 Beth came totally prepared for a rainy day! I love it!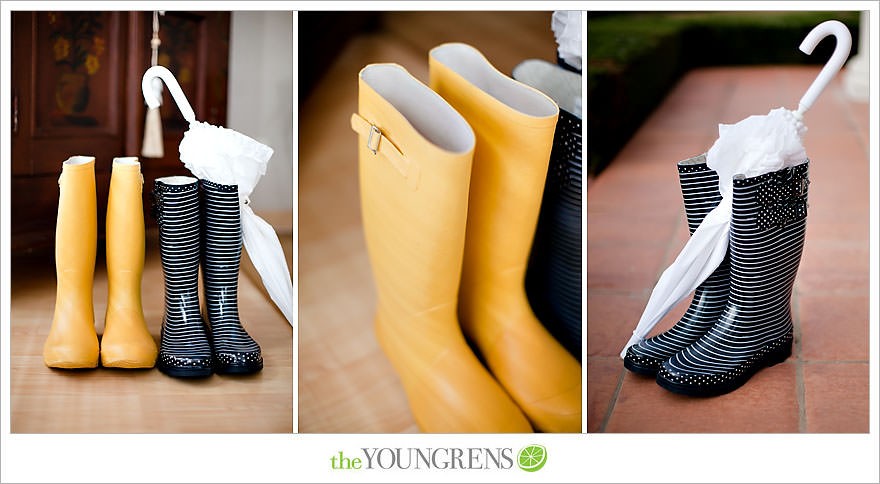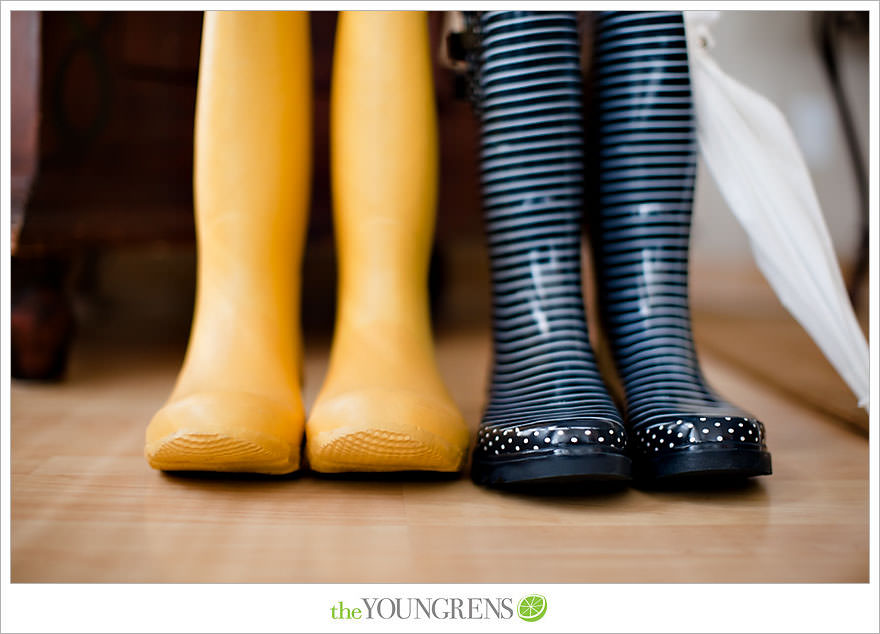 This is totally an inside joke with Beth and her friends from college, but I think it has to do with You Tube videos, a Twinkie Man, and a parachute…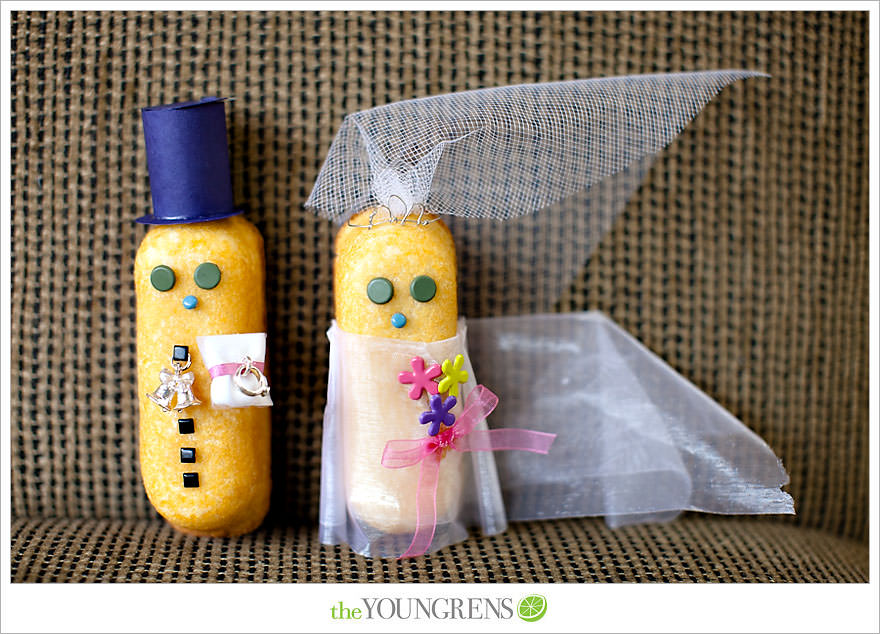 While I hung out with the ladies, Jeff kept company with the boys across the base.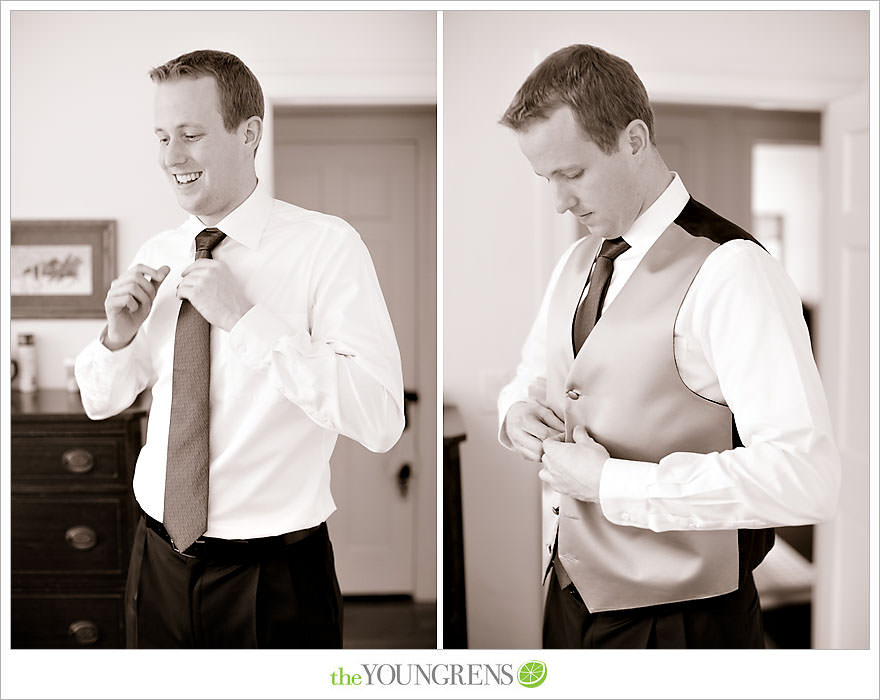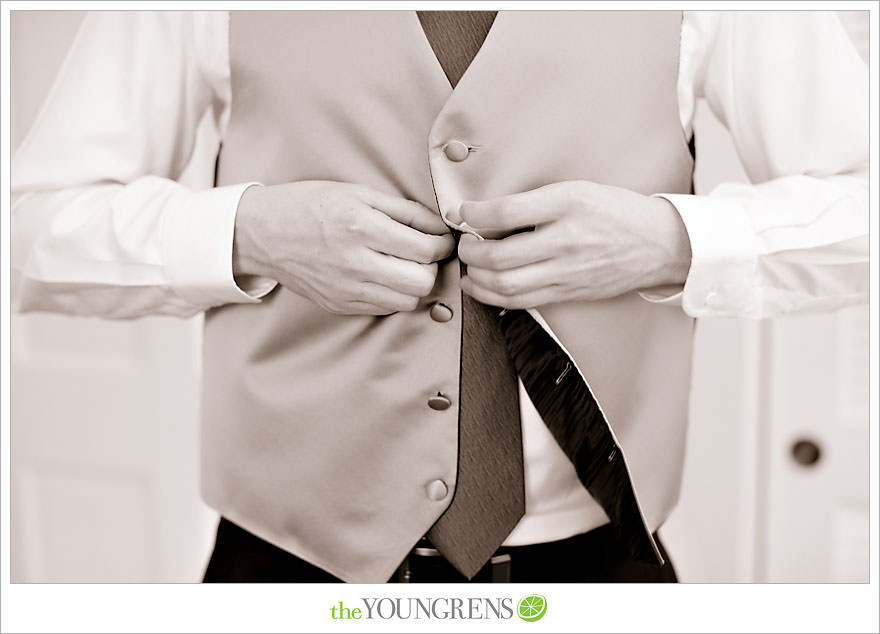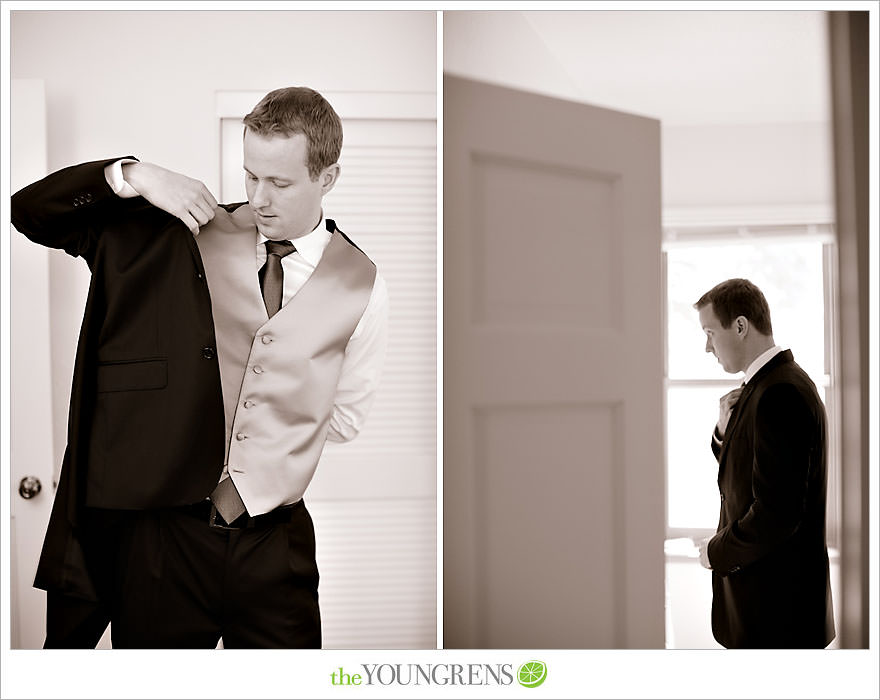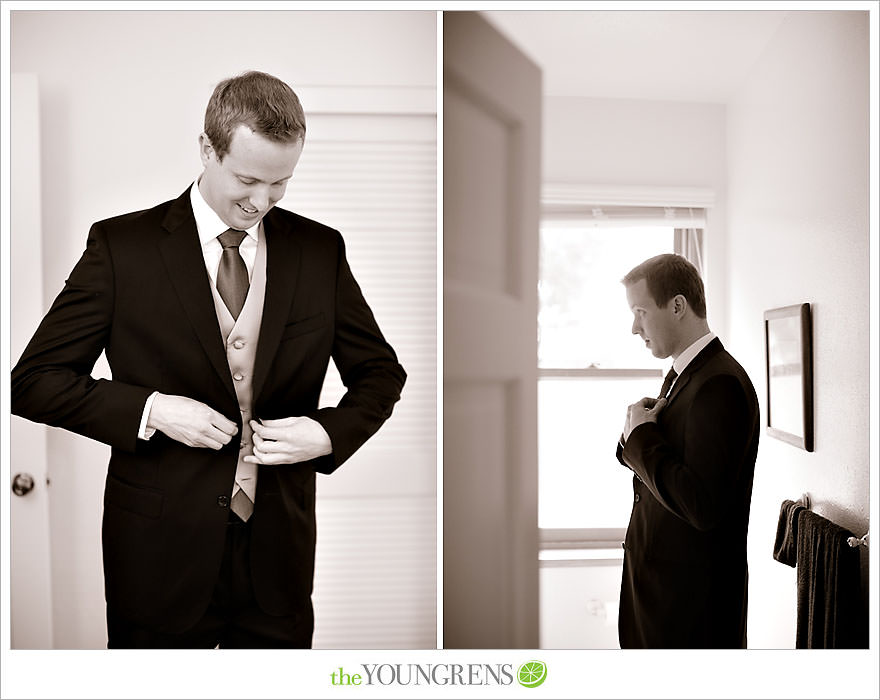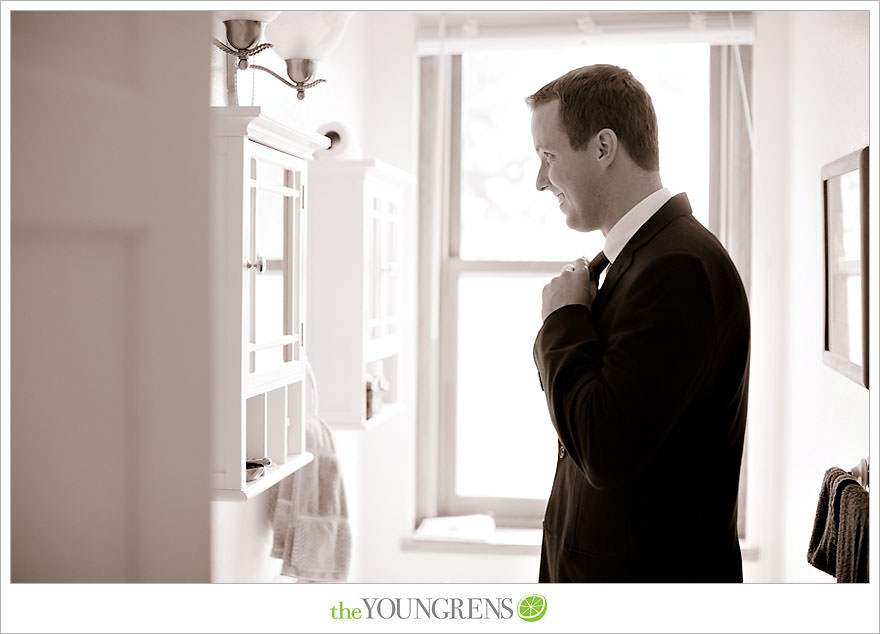 Love these ones of Beth's sisters helping with the dress.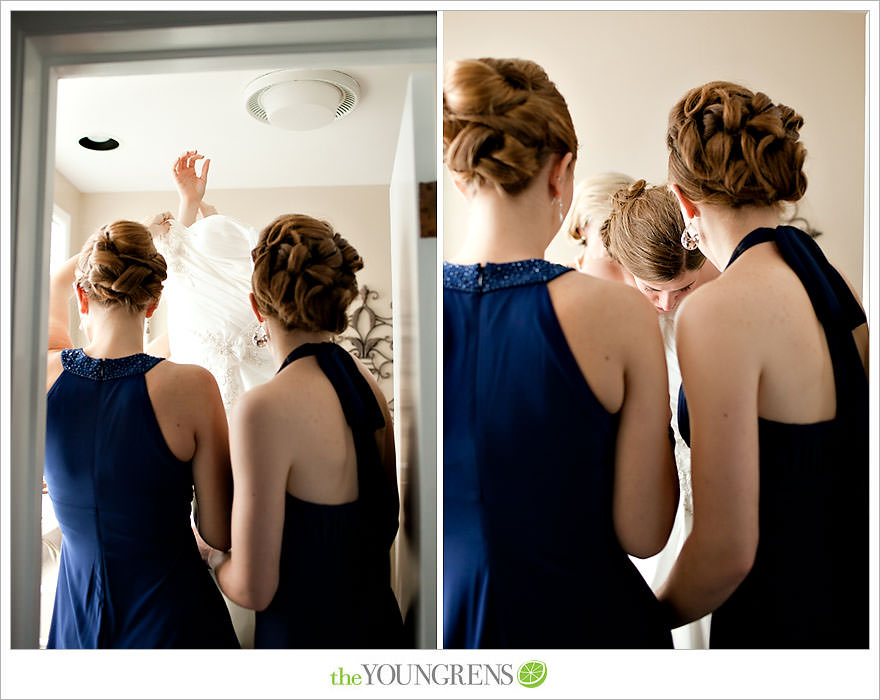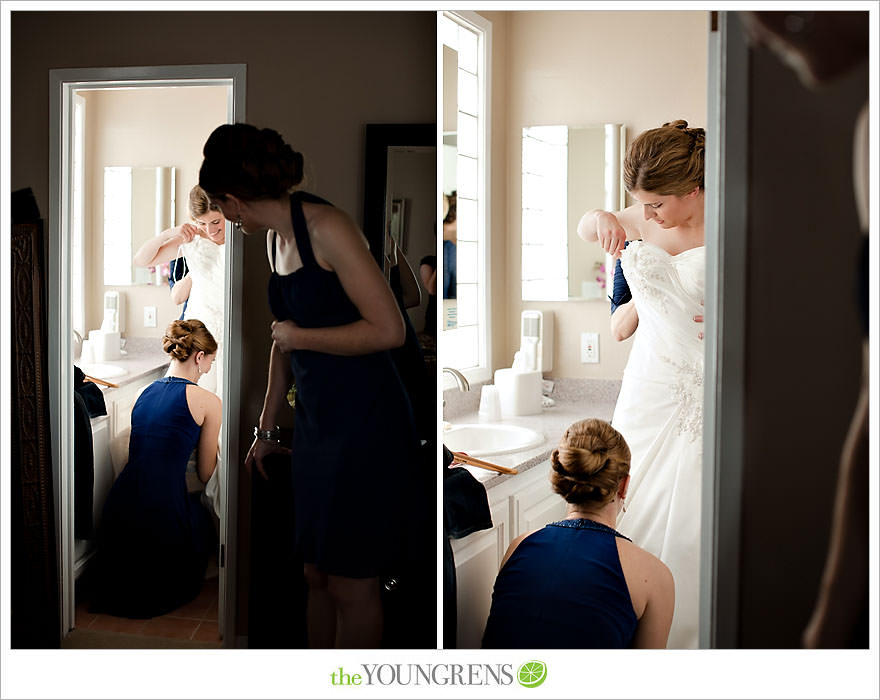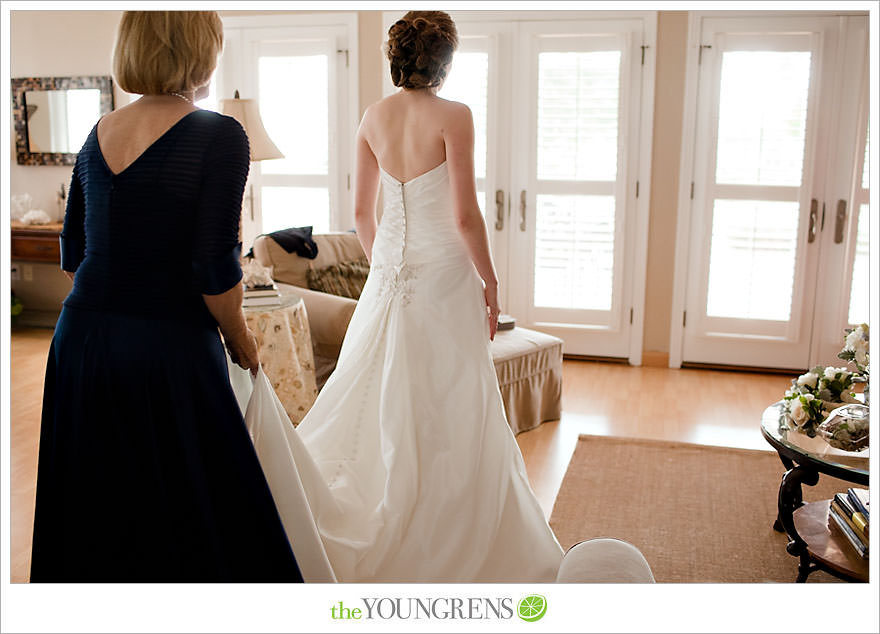 The finishing touches…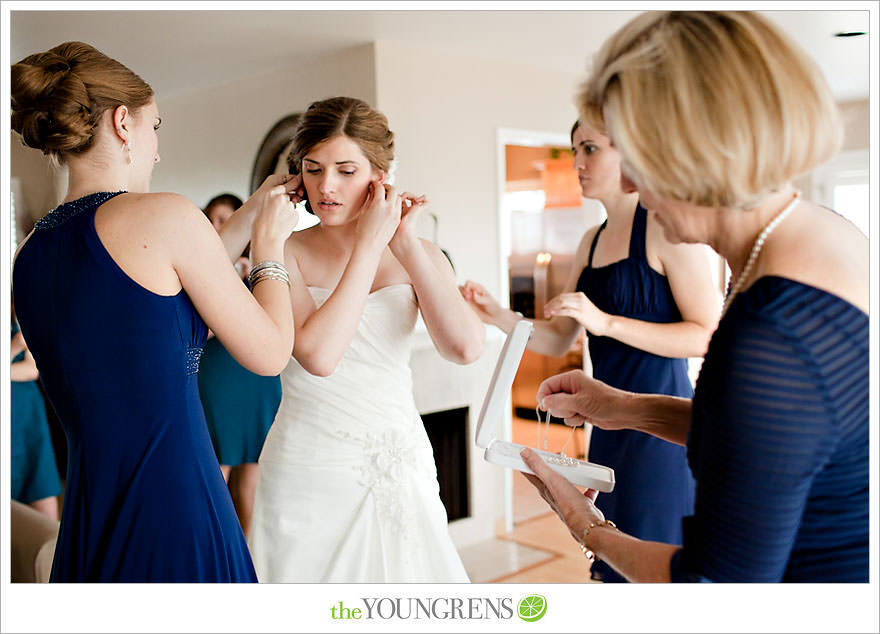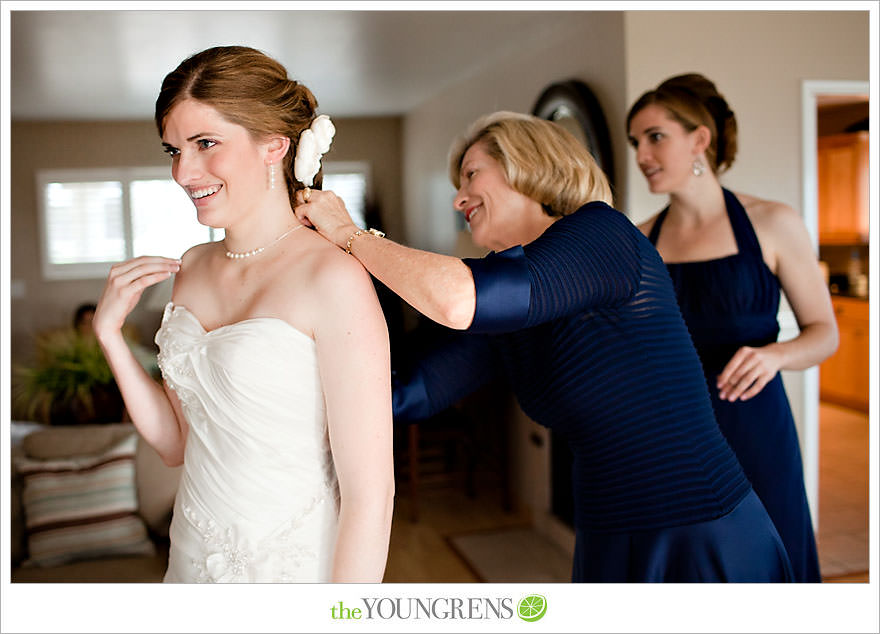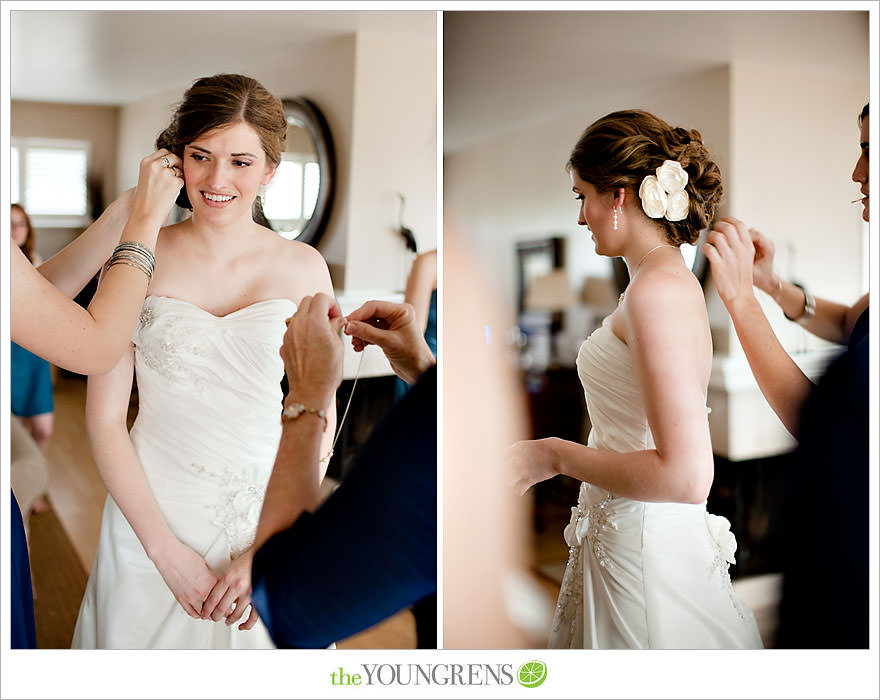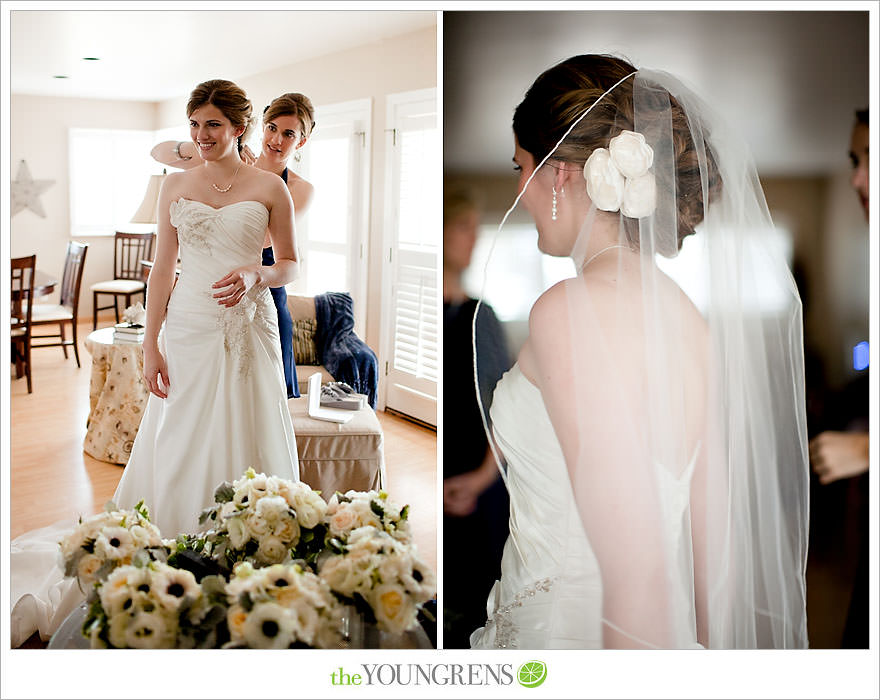 And a gorgeous bride.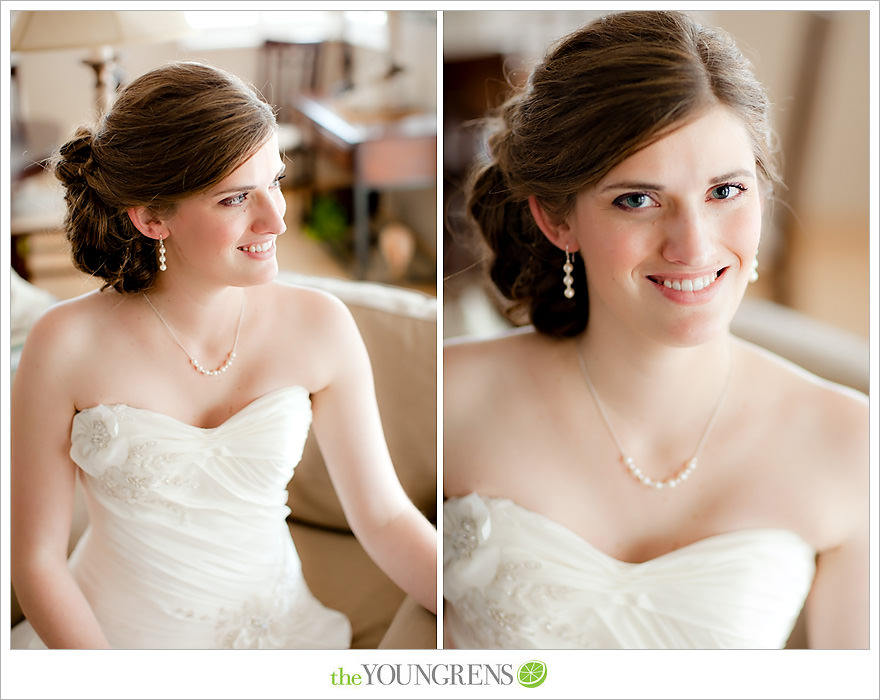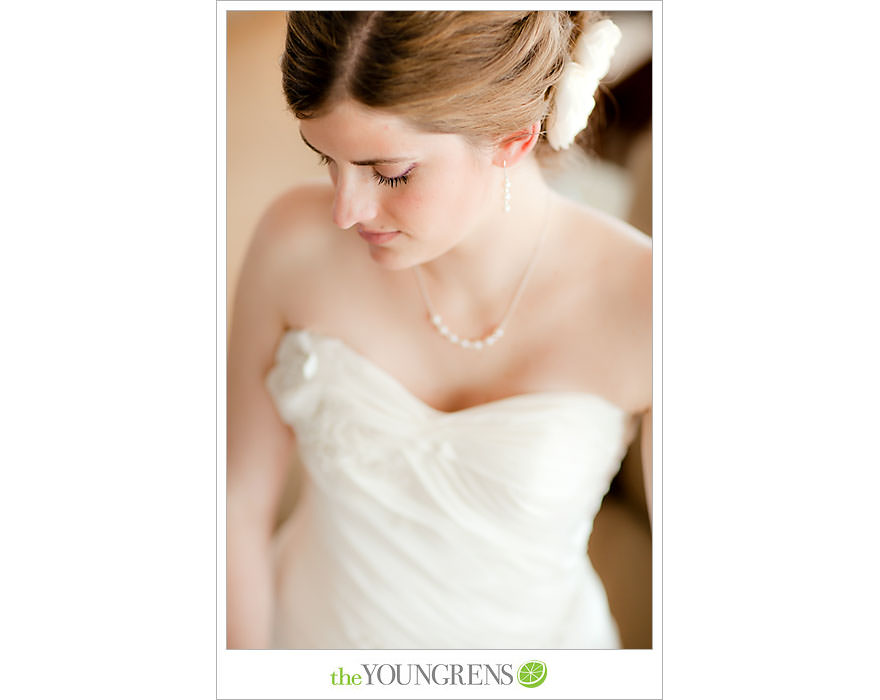 We've got two more days of Beth and Mike's Coronado wedding coming to the bloggy blog, so there's tons more to feature including a First Look fighter jet and an historic Navy bar. See you then!