Brendan and Emily have a classic kind of love. Timeless. Elegant. Sweet. Mature. It's the kind of love that knows what it's getting into, that the waters of marriage run deep. Really deep. Like diving into a bottomless, dark pool where so many have gone before. It's enough to make anyone snap on their water wings and head for the kiddy pool after peering off the high dive.
And yet they're still ready to leap. Like triple-flip-somersault-meets-flying-squirrel-headfirst-dive kind of leap (with a timeless, elegant flair of course), because they're that ready to marry each other. There's no hesitation and no inching away from the edge with these two. Brendan and Emily's thoughtful, easy-going natures and senses of humor that fit so well together have given them the kind of confidence that makes even the highest of high dives just a quick kiss away from a splash into the deep.
Brendan and Emily had one of those swoon-worthy weddings that makes all other venues just seem sooooooo not cool enough. They held their wedding at Nestldown, a private estate tucked into the Santa Cruz mountains just outside of Los Gatos in northern California, where they held their ceremony smack dab in the middle of a redwood grove. As in, those epic trees that are famous for being tall or something… yeah, that's where they got married. And then guests were treated to lawn games and cocktails nestled in a meadow surrounded by pines before wandering over to dinner on a grassy knoll and finishing off the night with dancing in an oak barn beneath sparkling chandeliers.
This just may be my most favorite wedding venue EVER.
There's so much to share from this jaw-droppingly gorgeous day, so on to the wedding! The ladies prepped in the estate house that overlooks the reception lawn- such a cool view!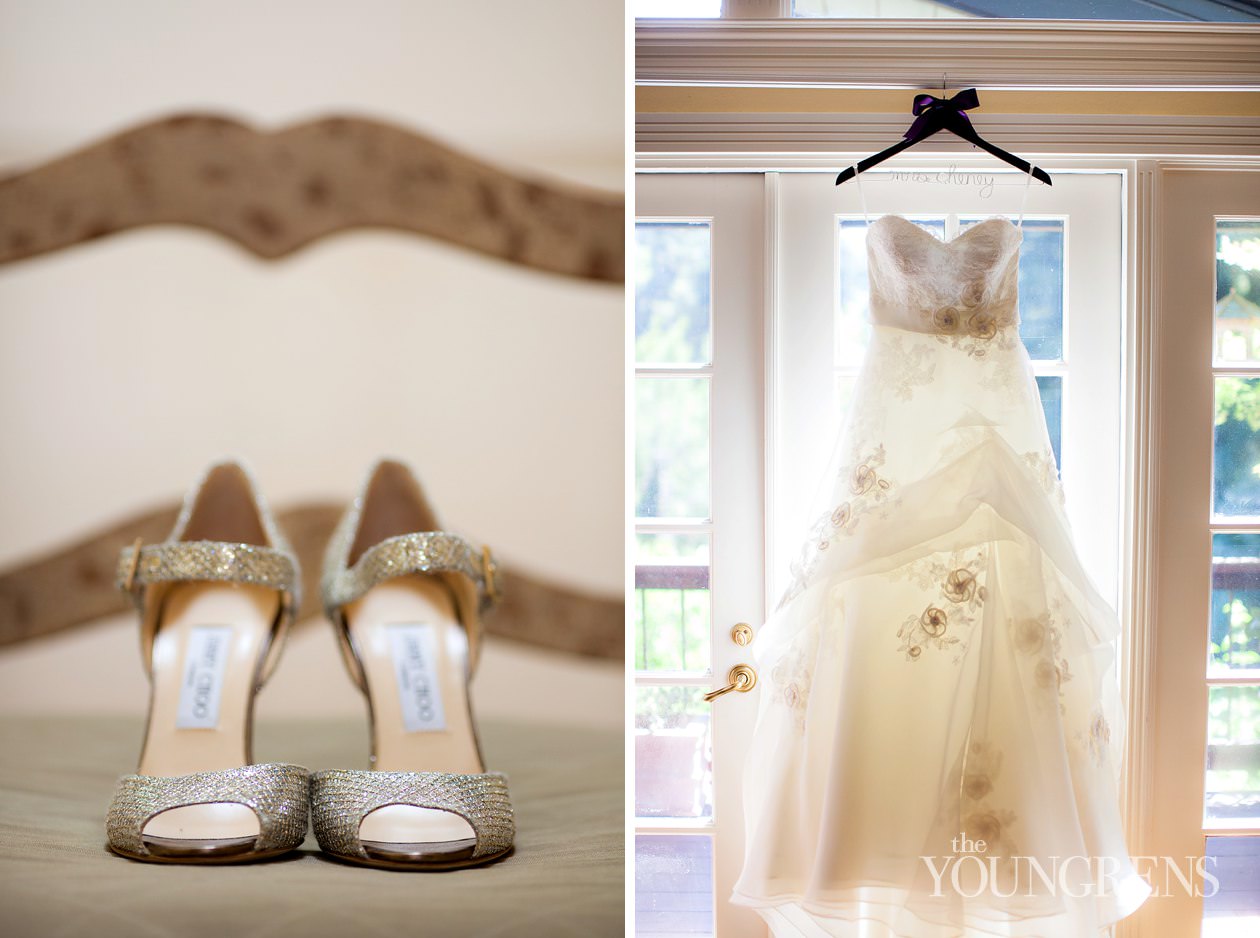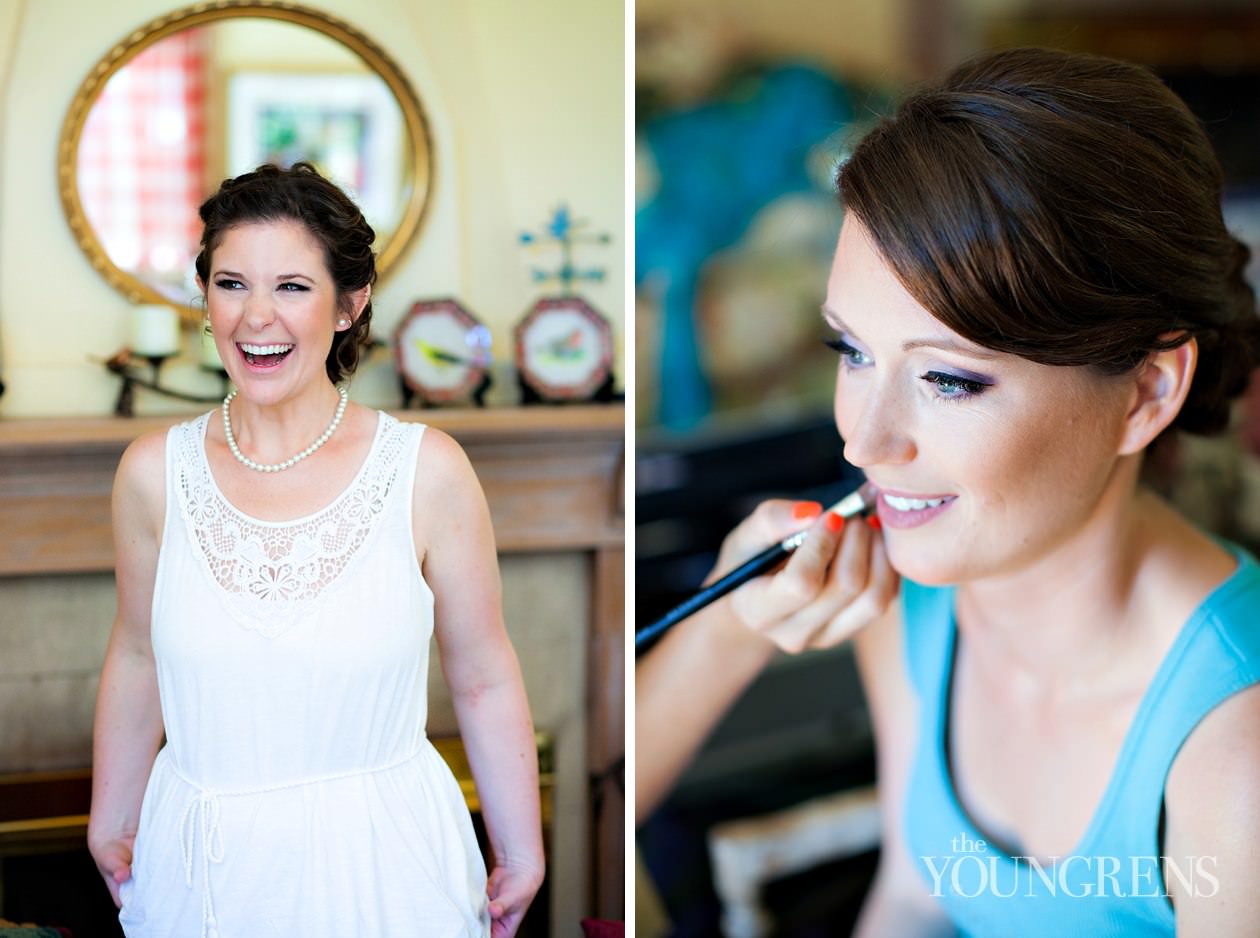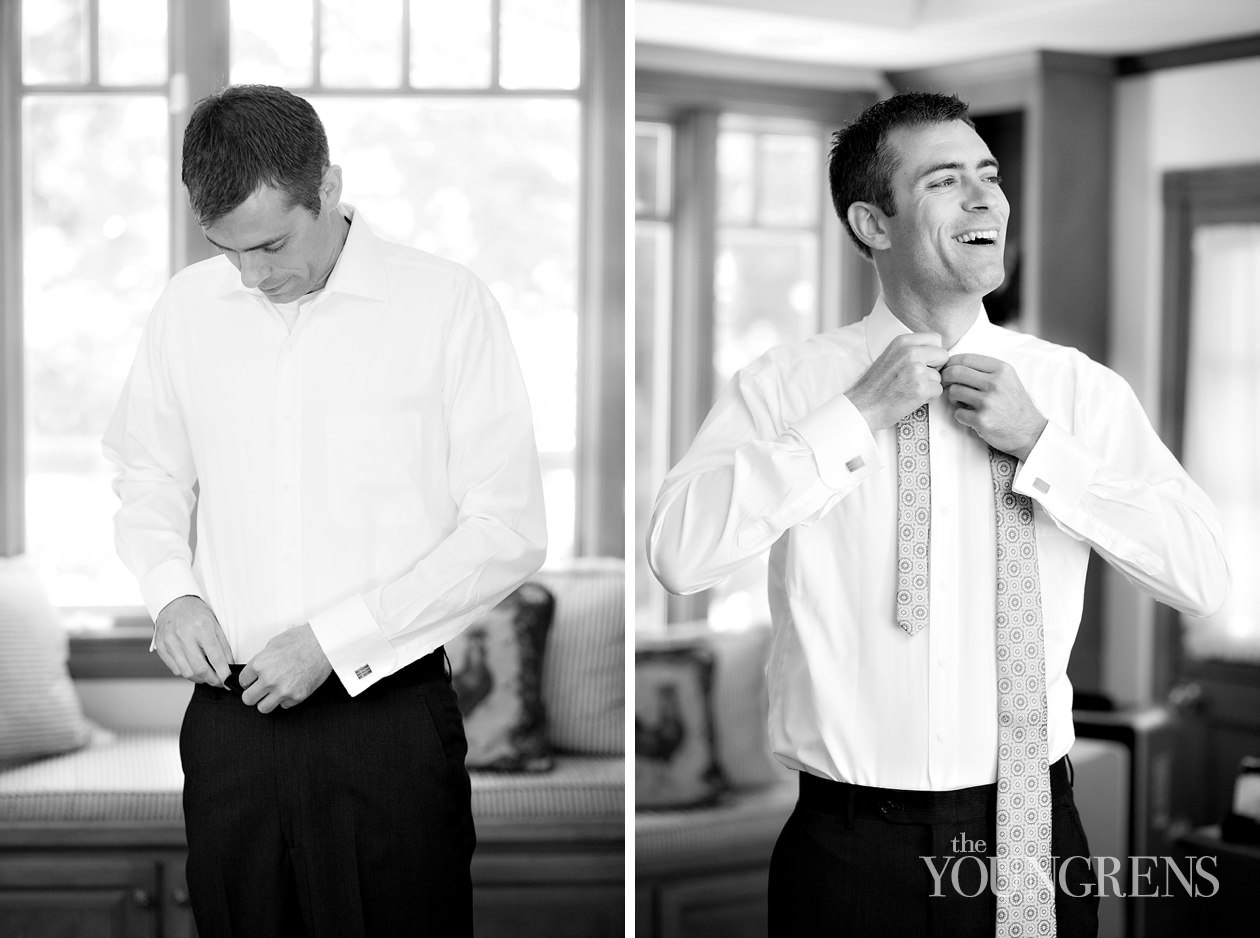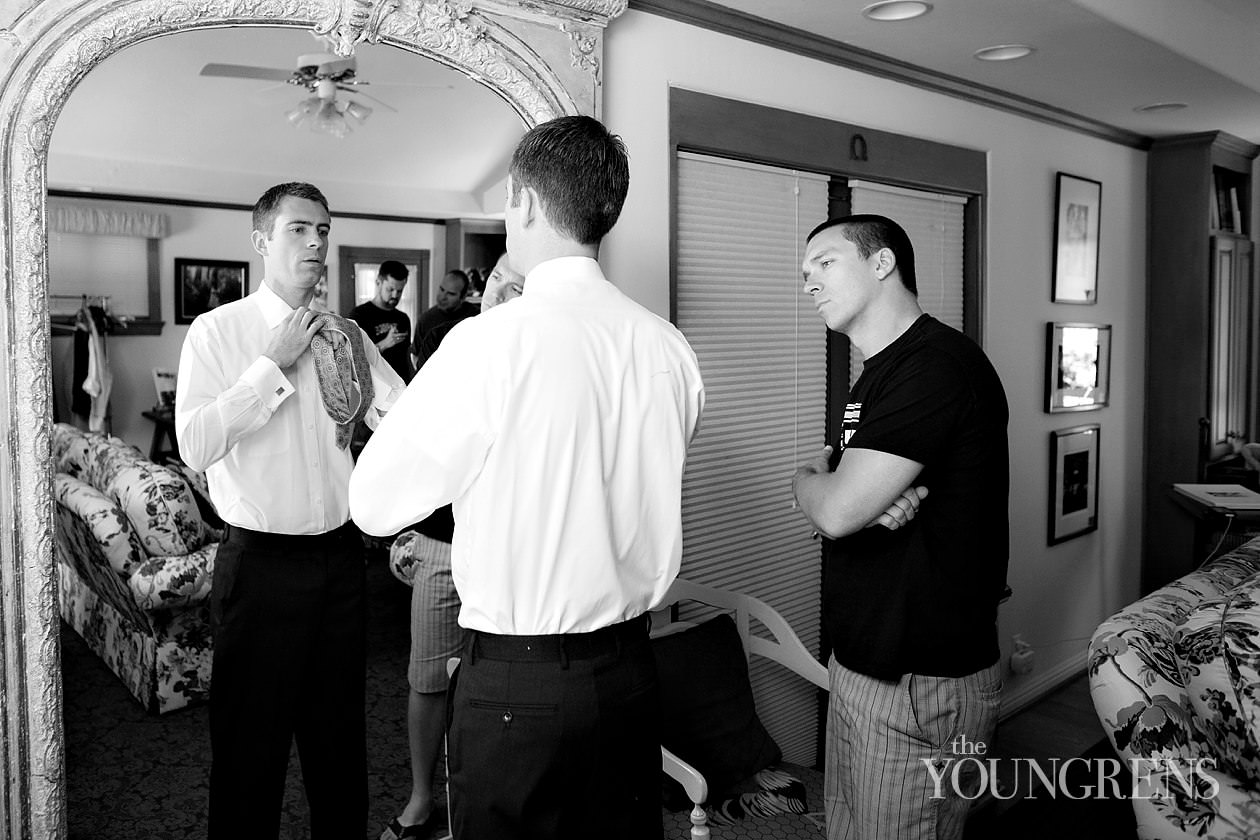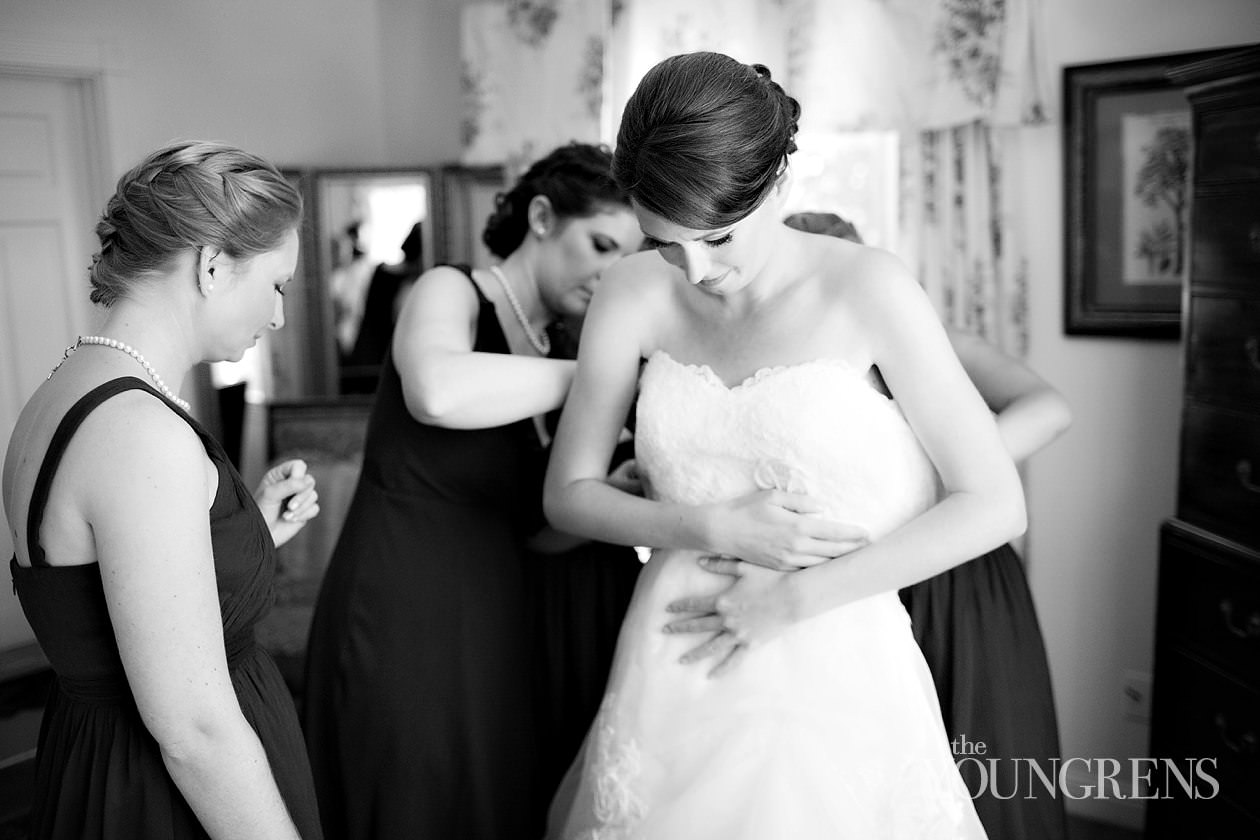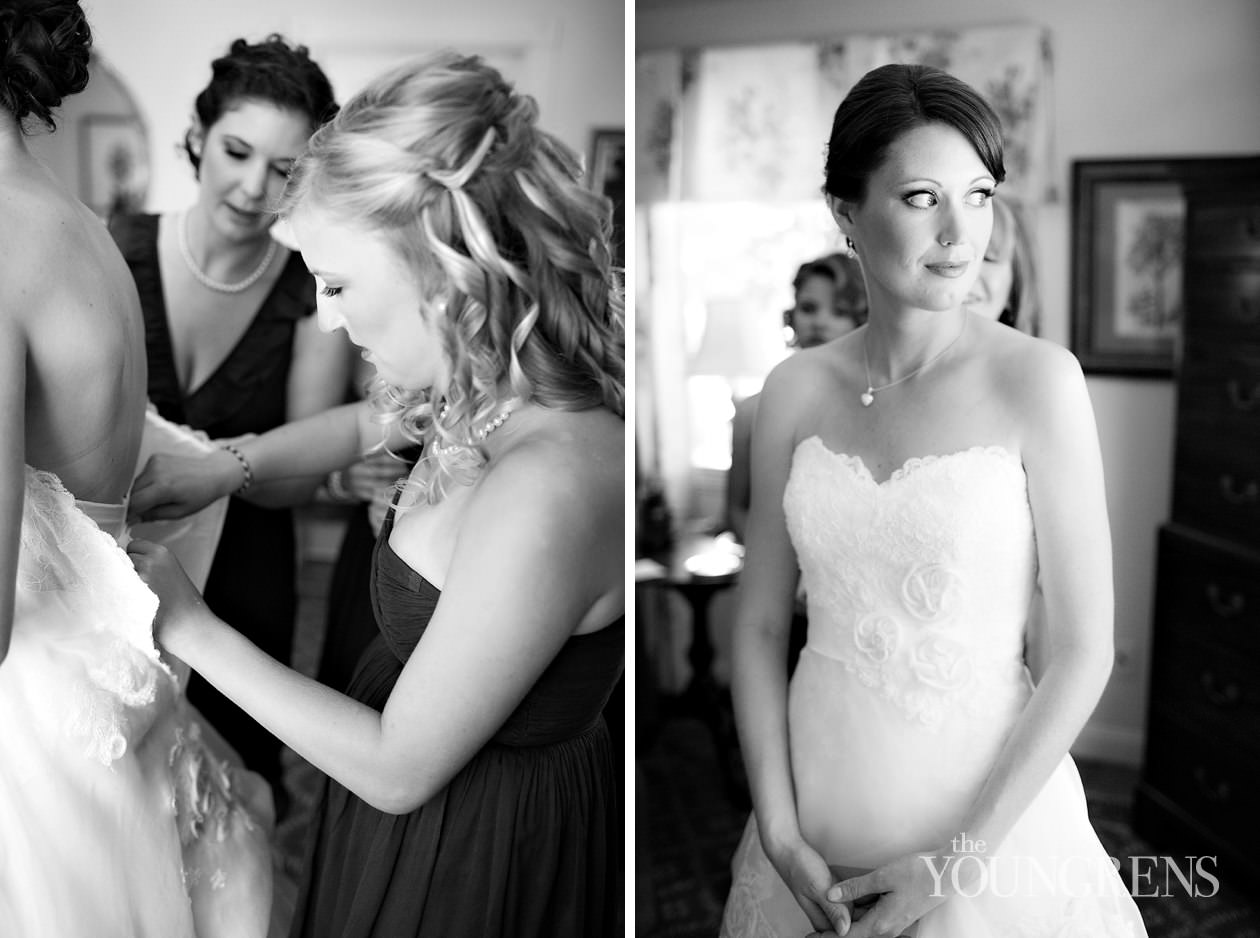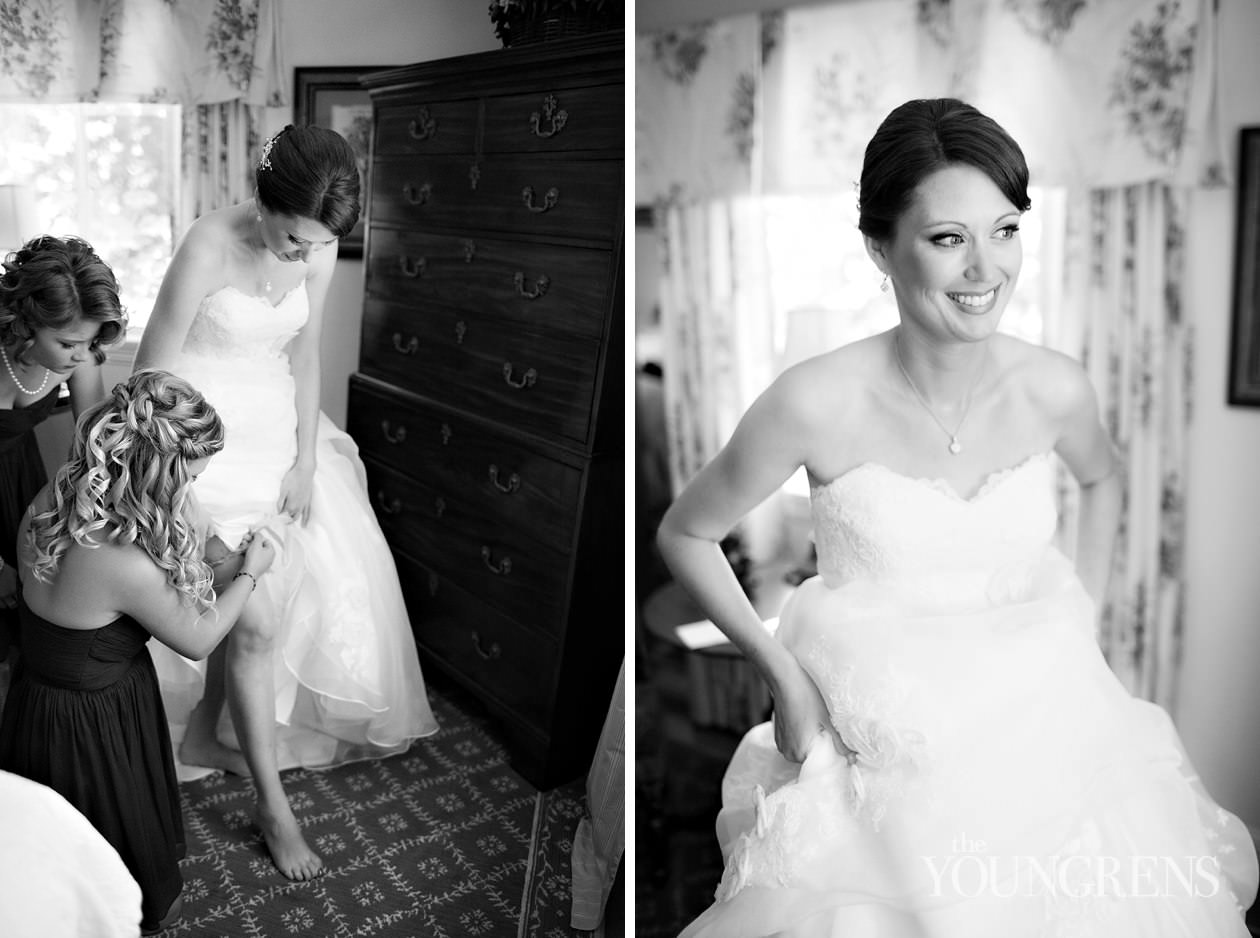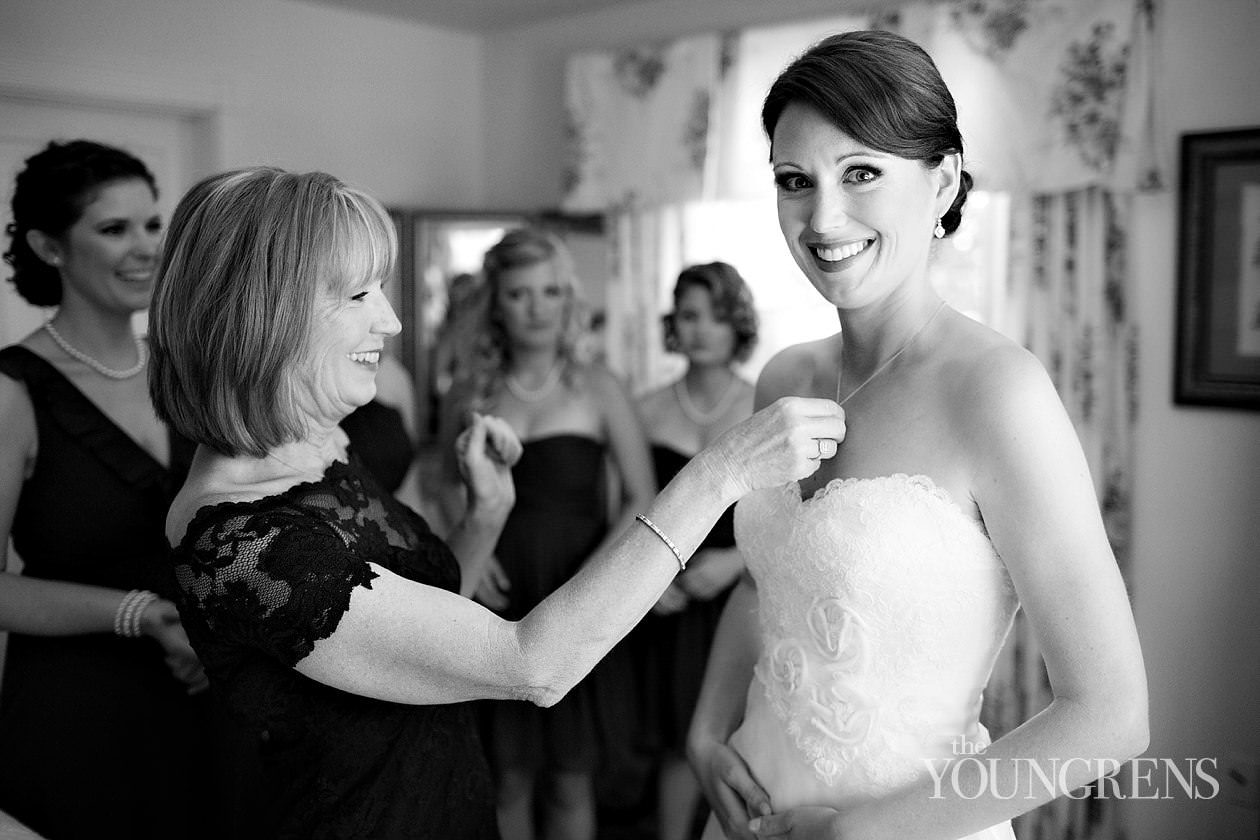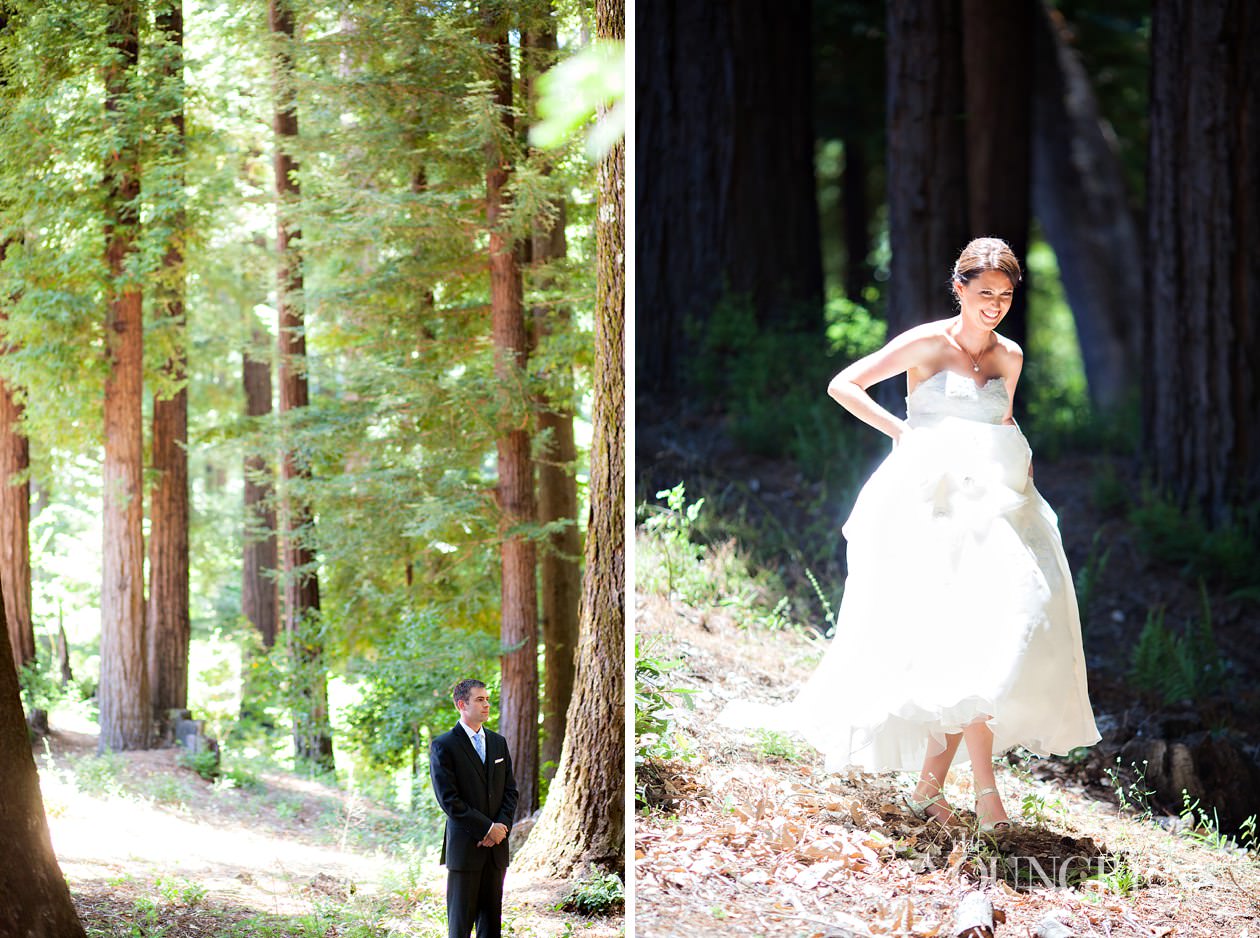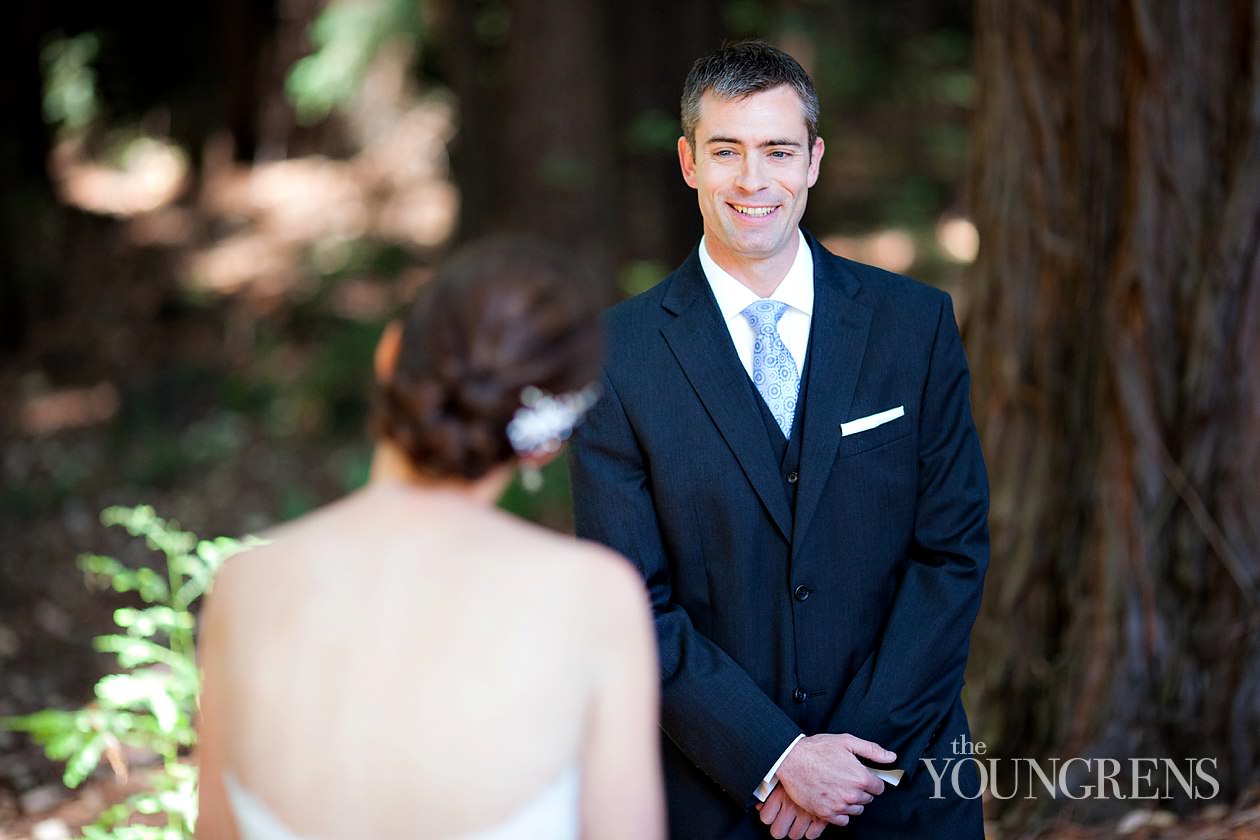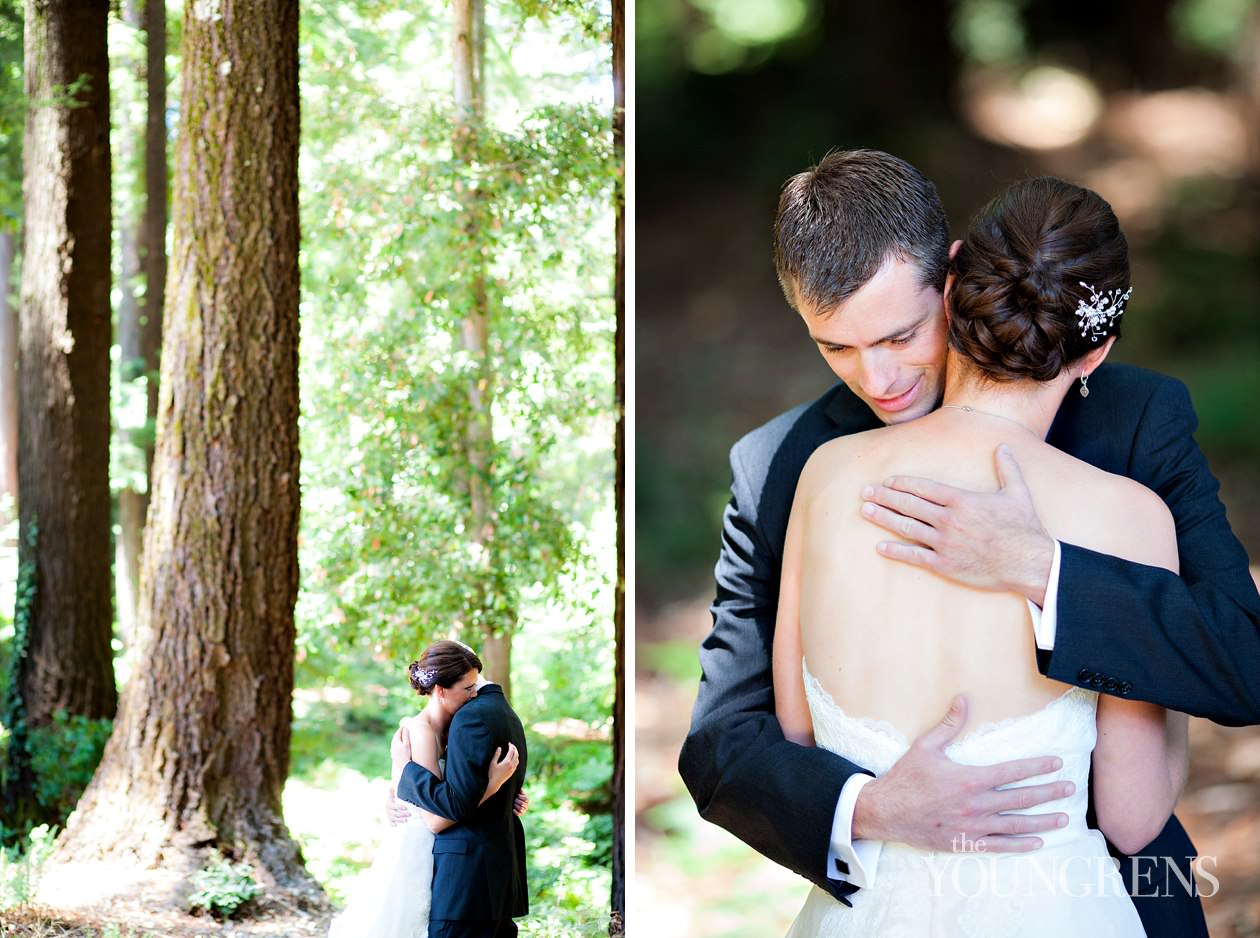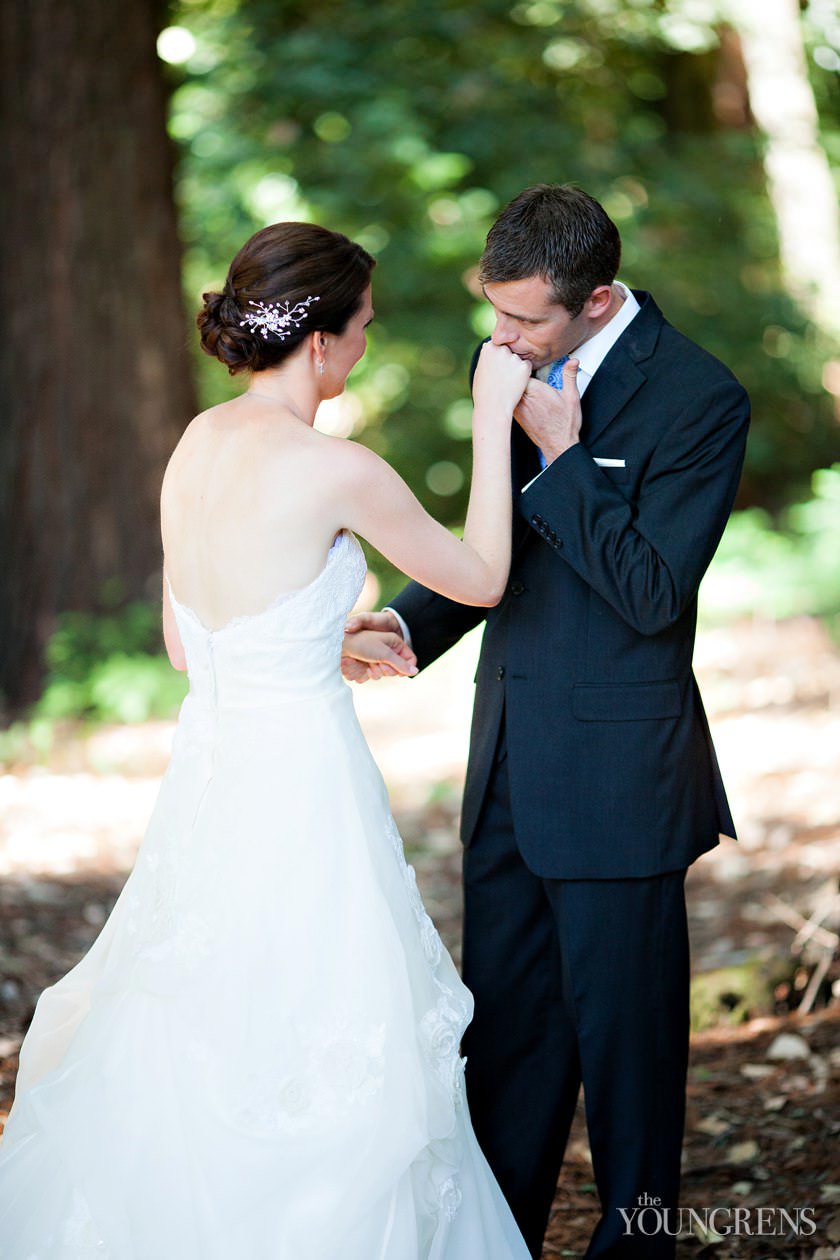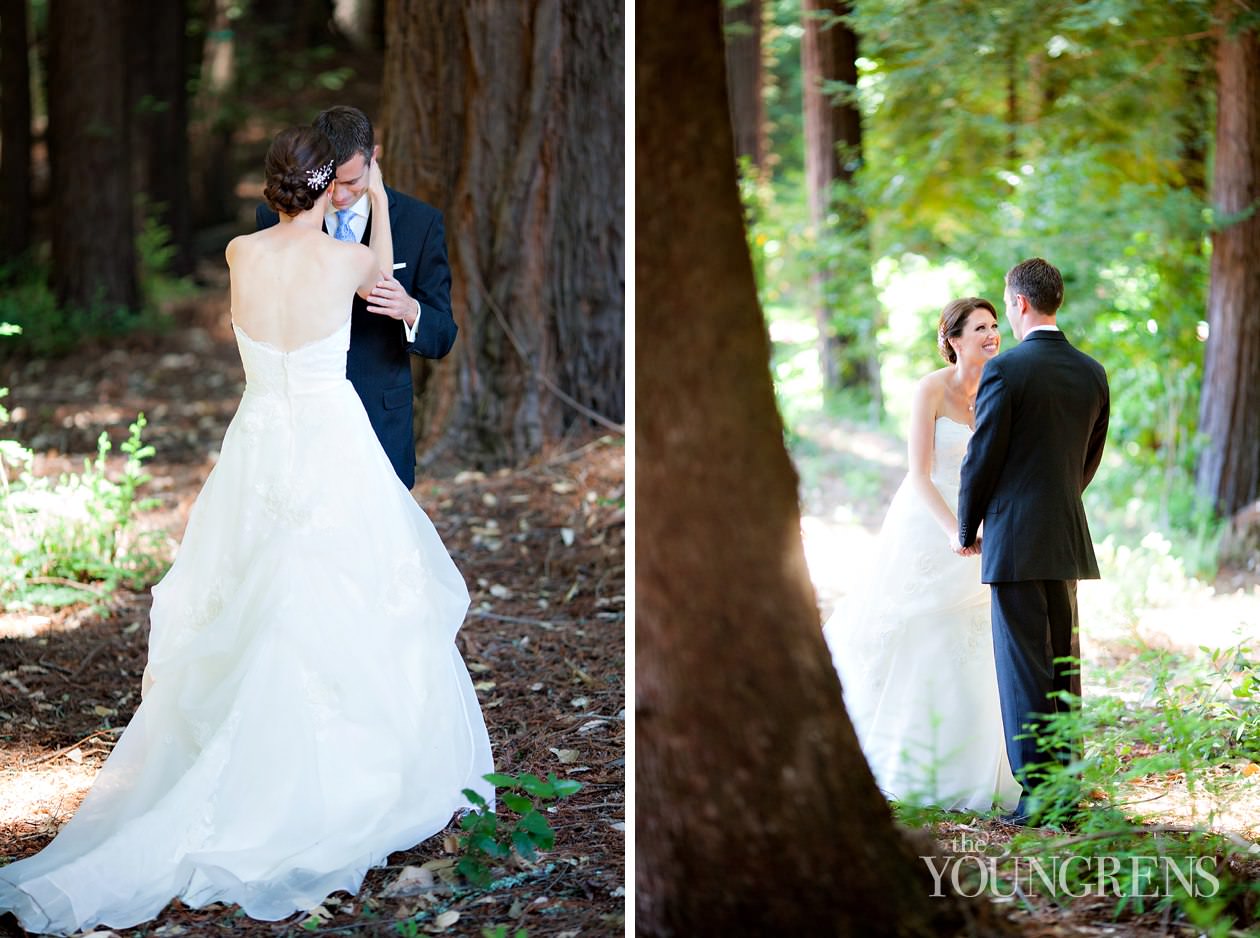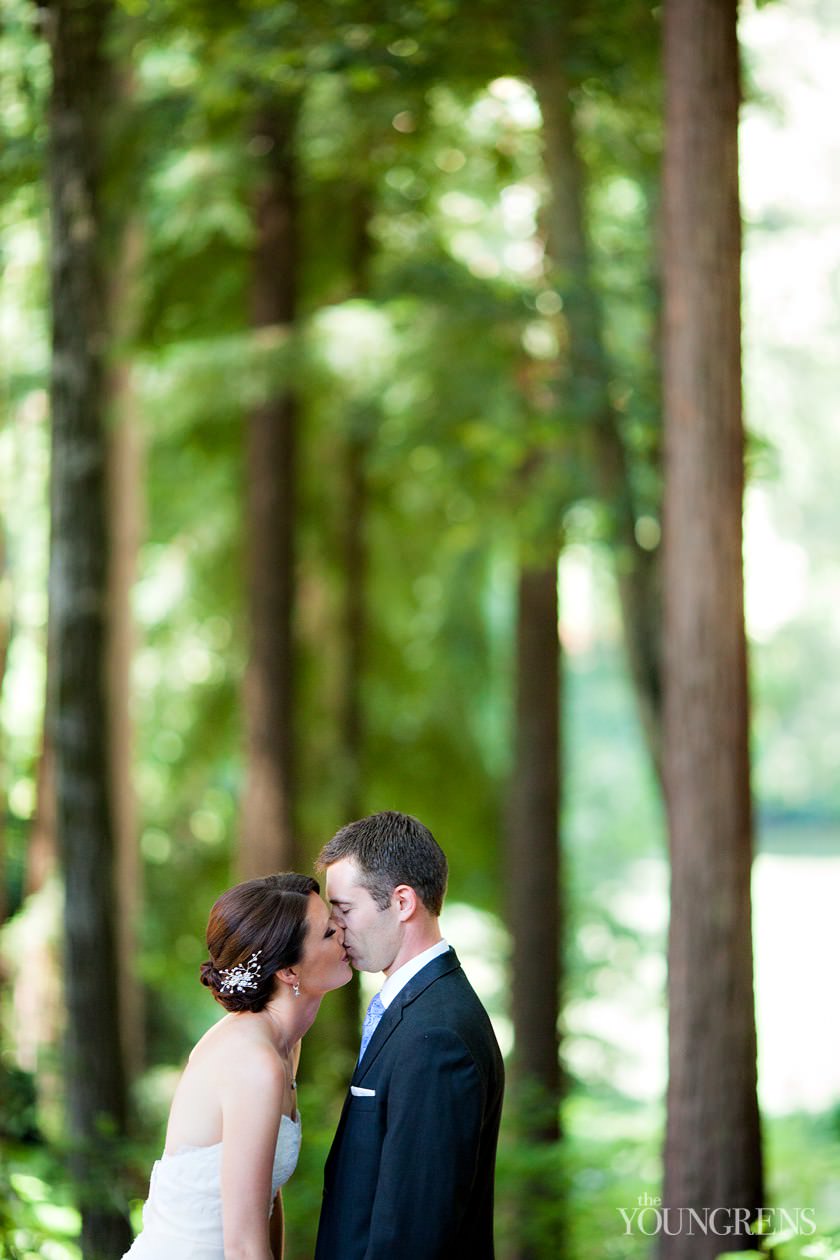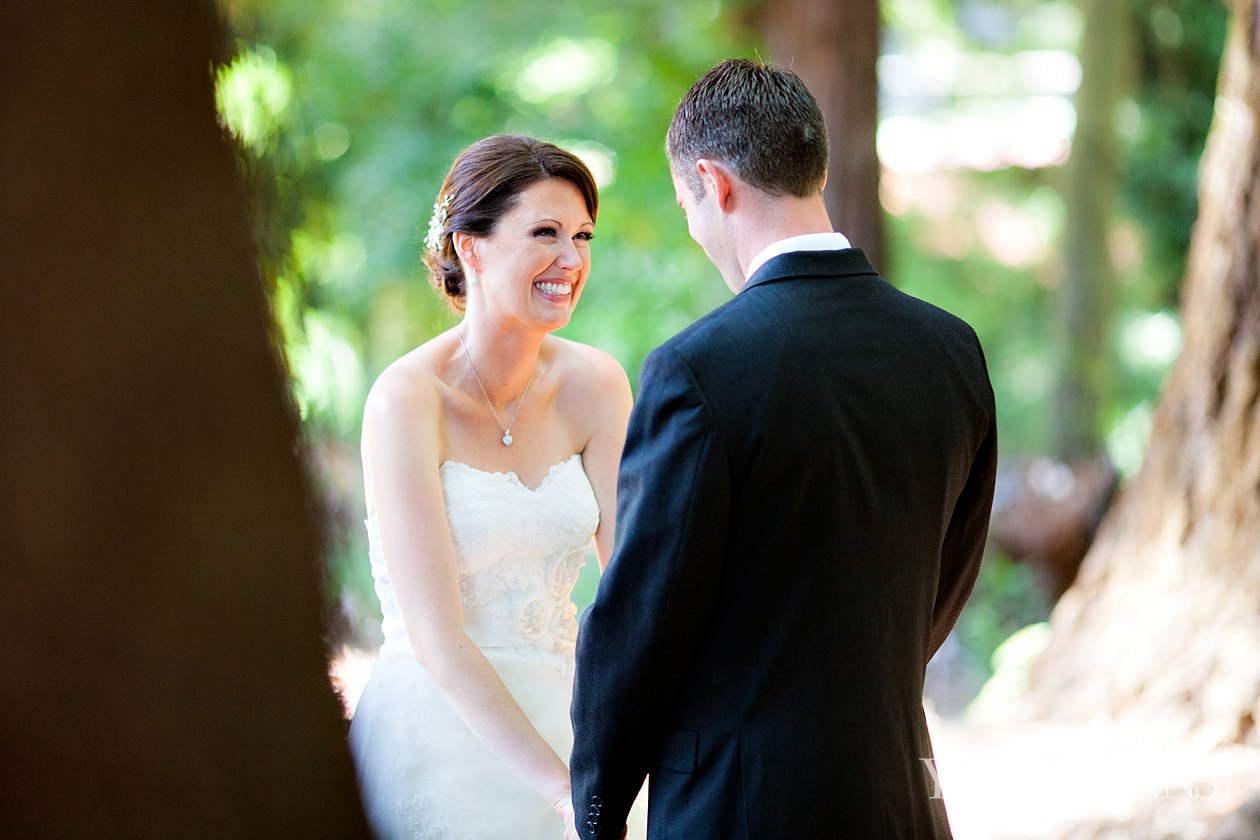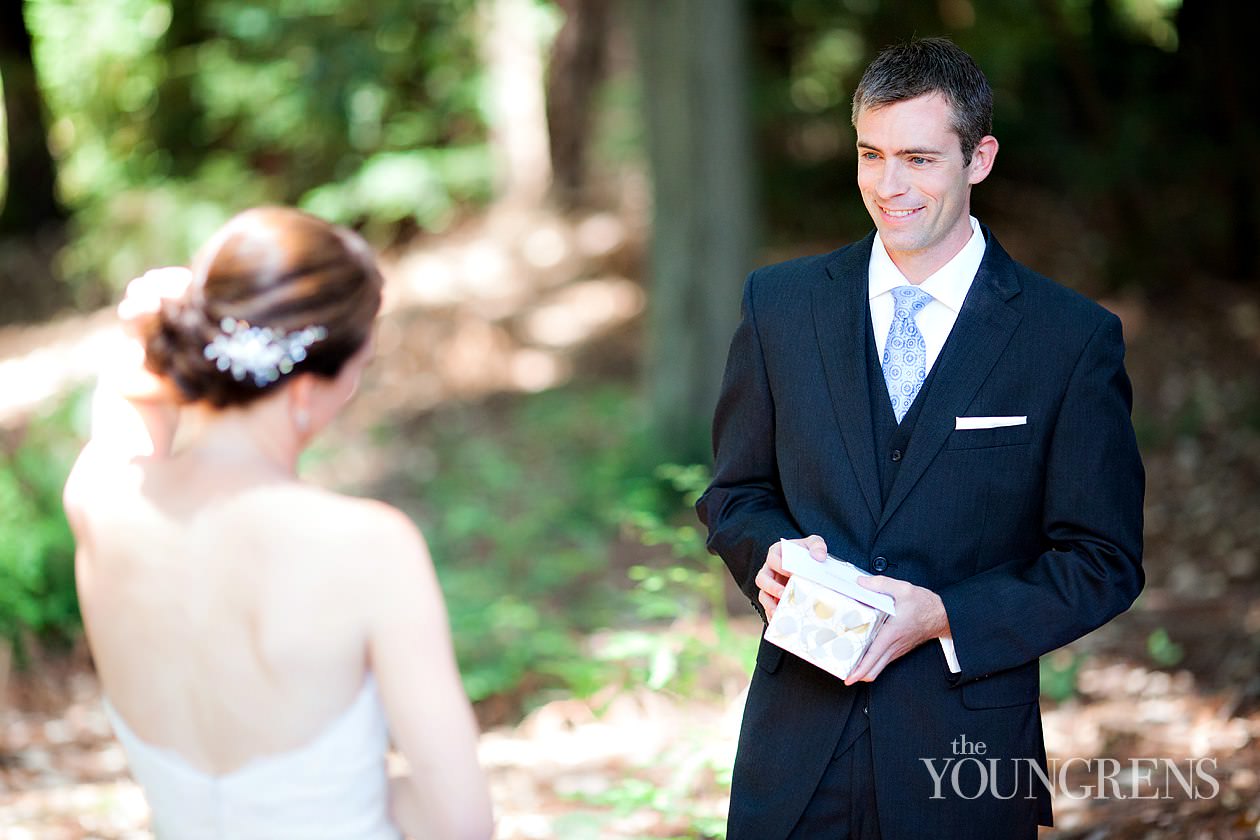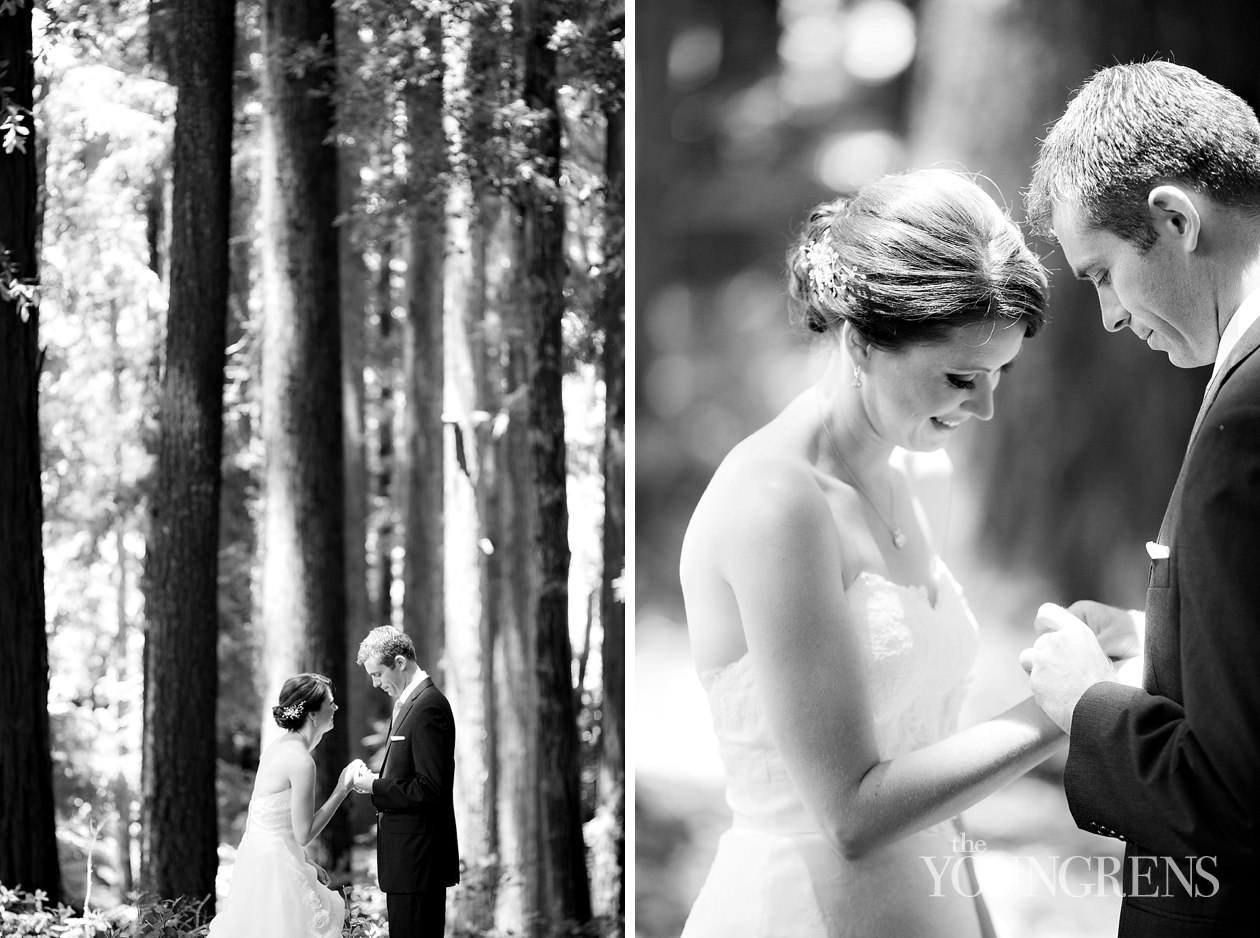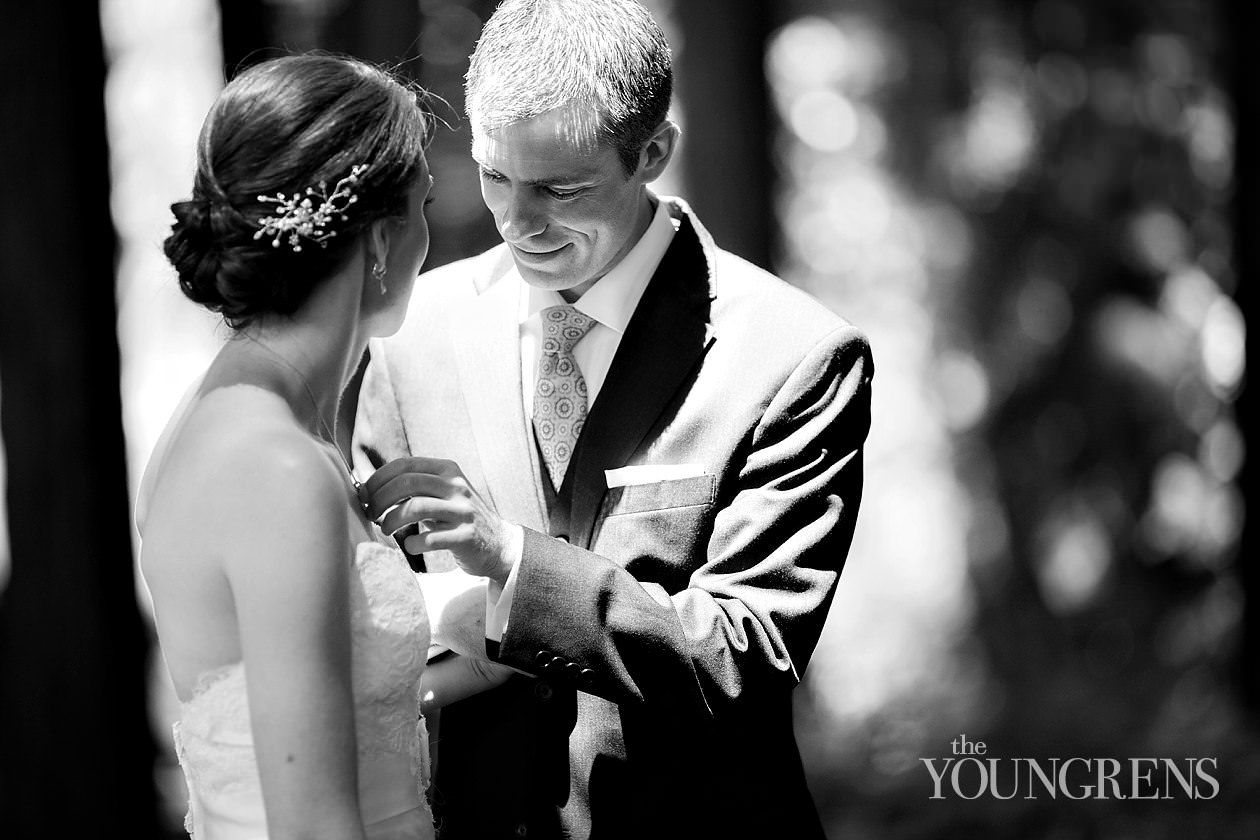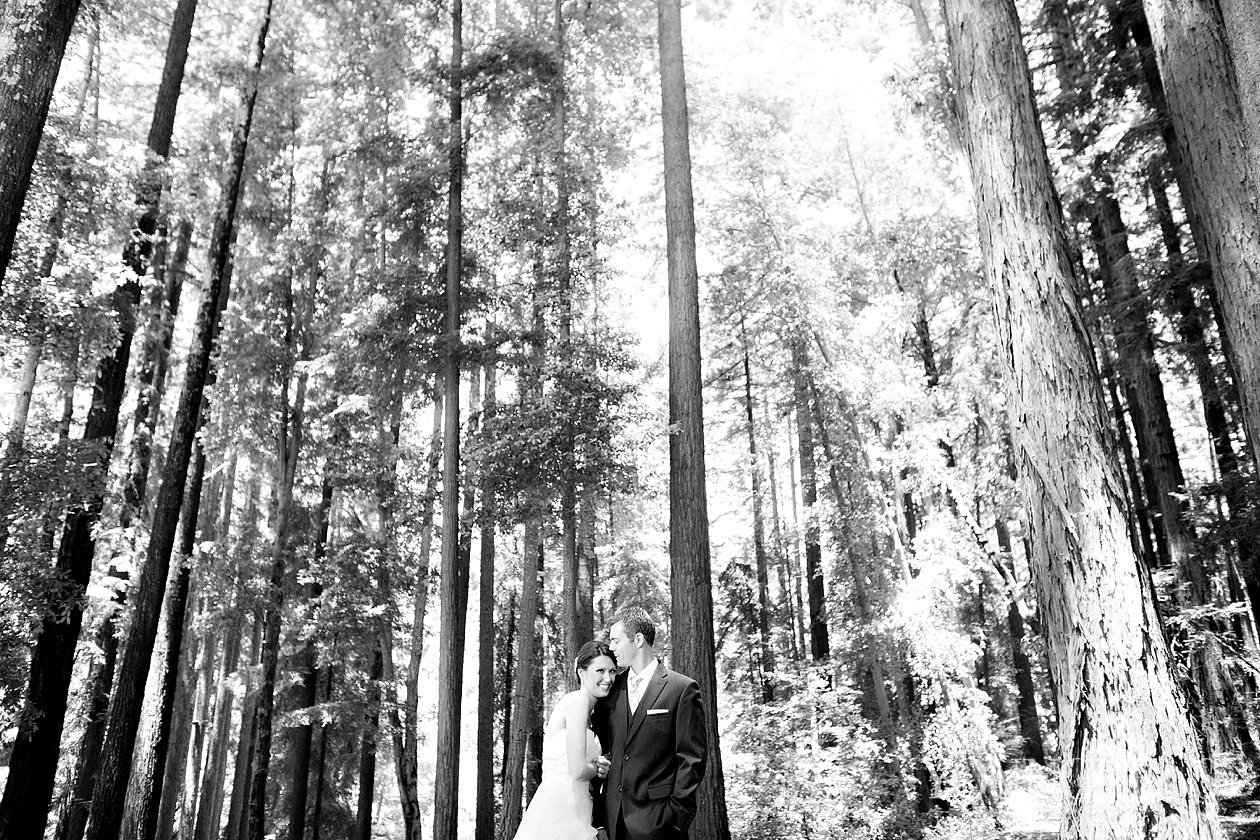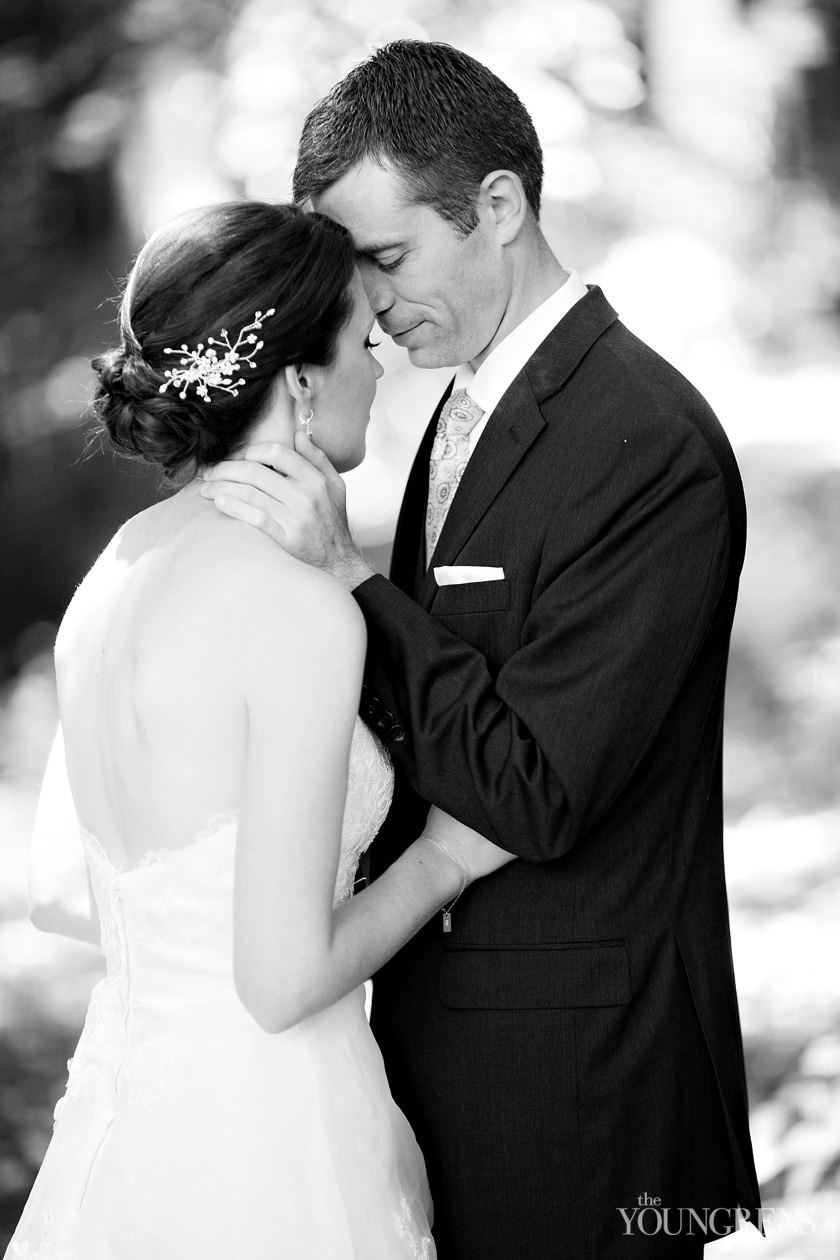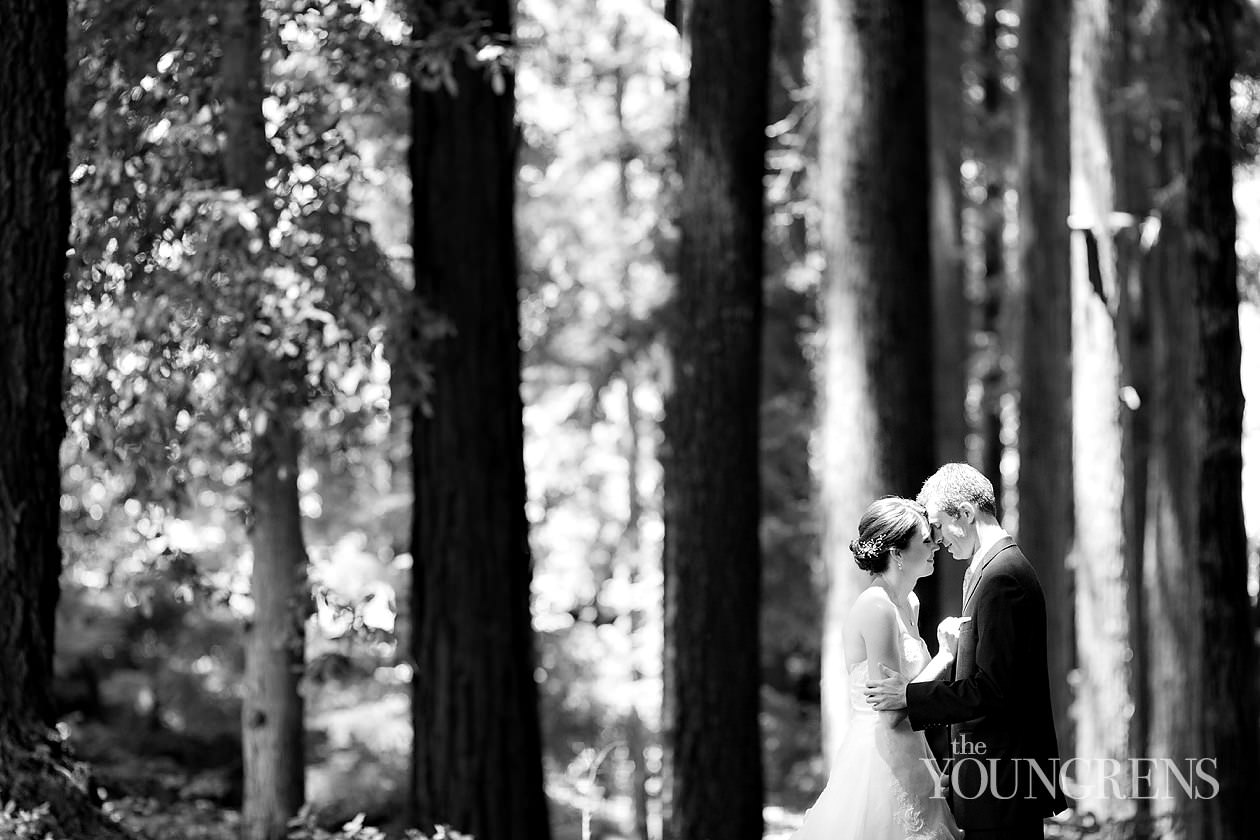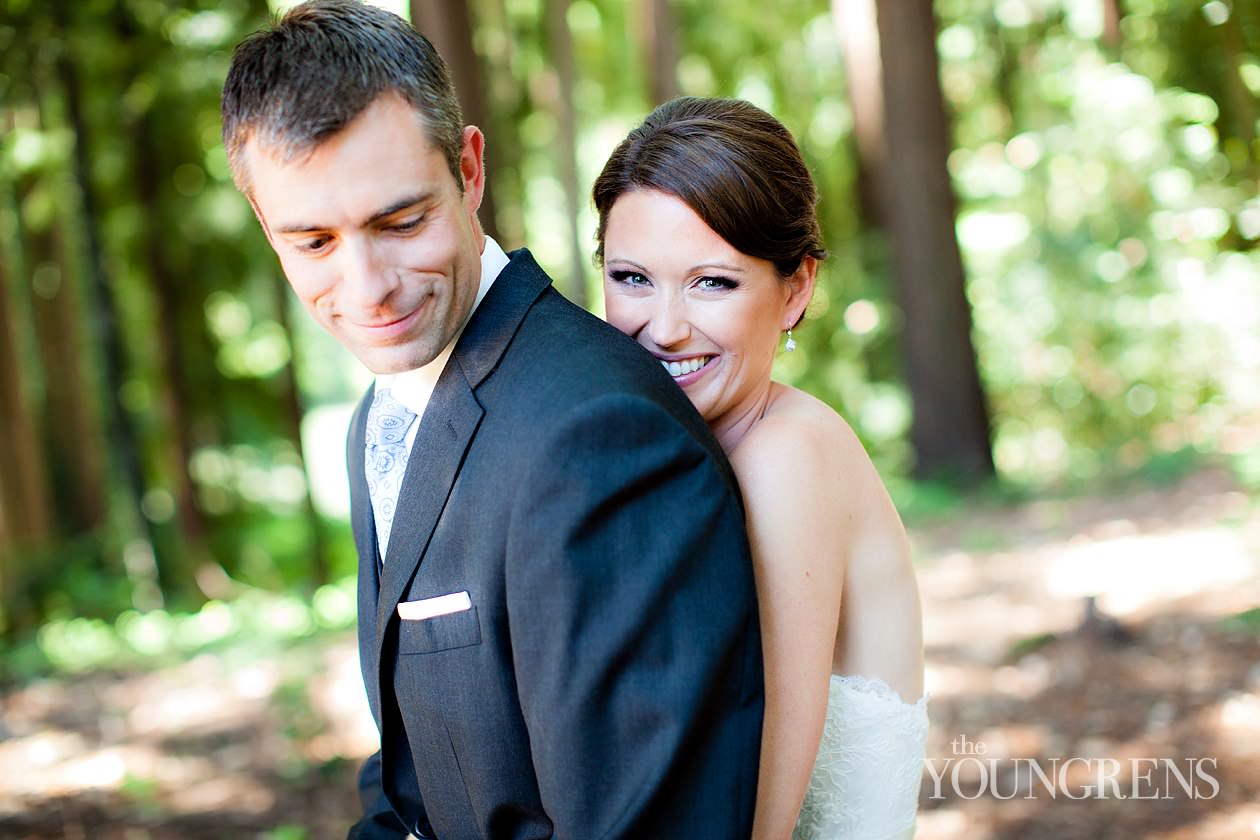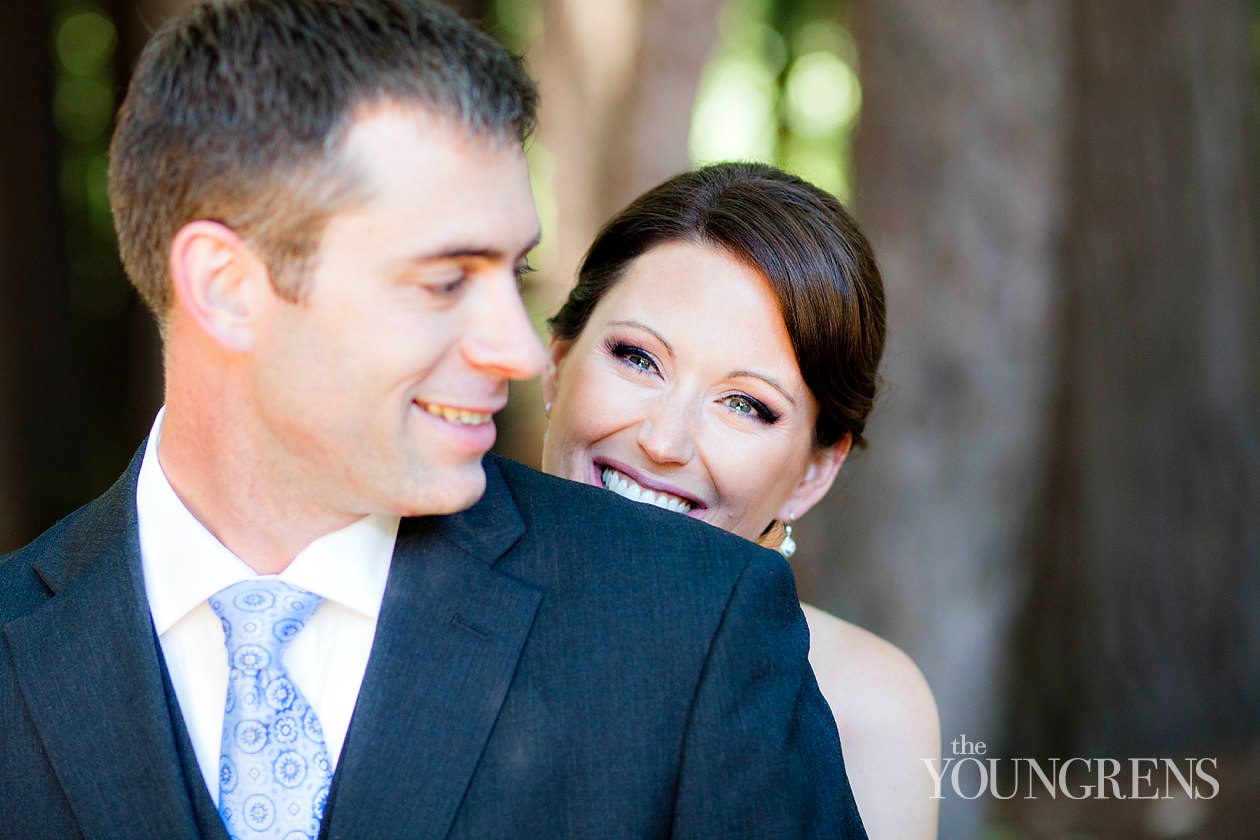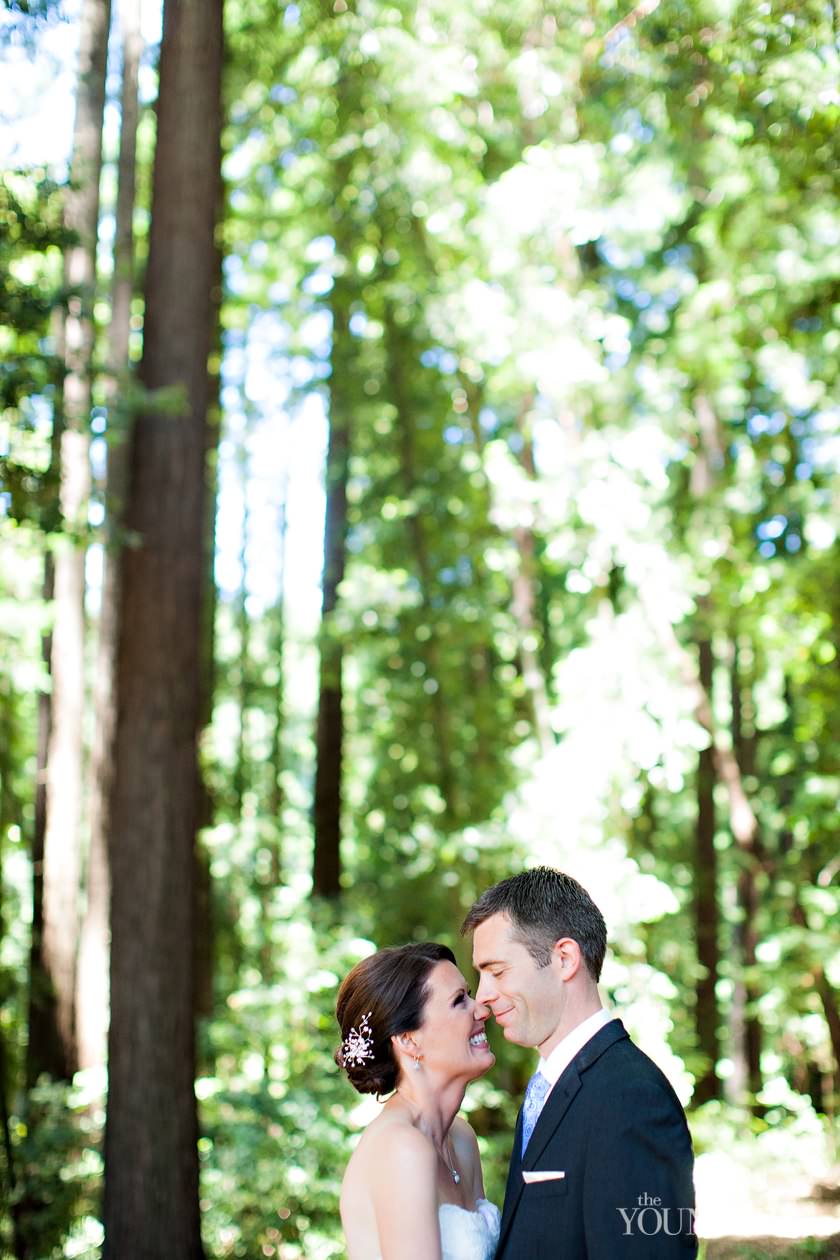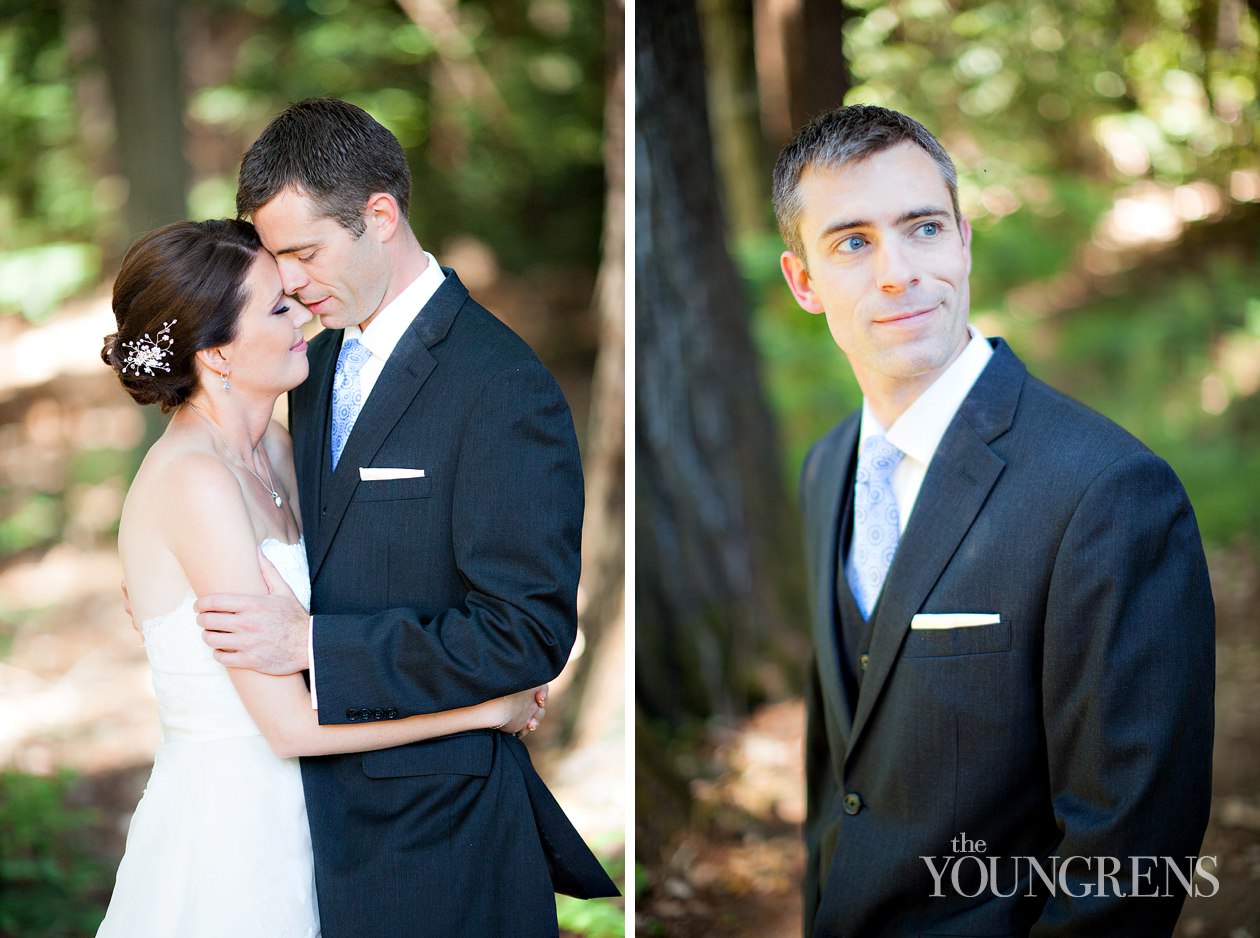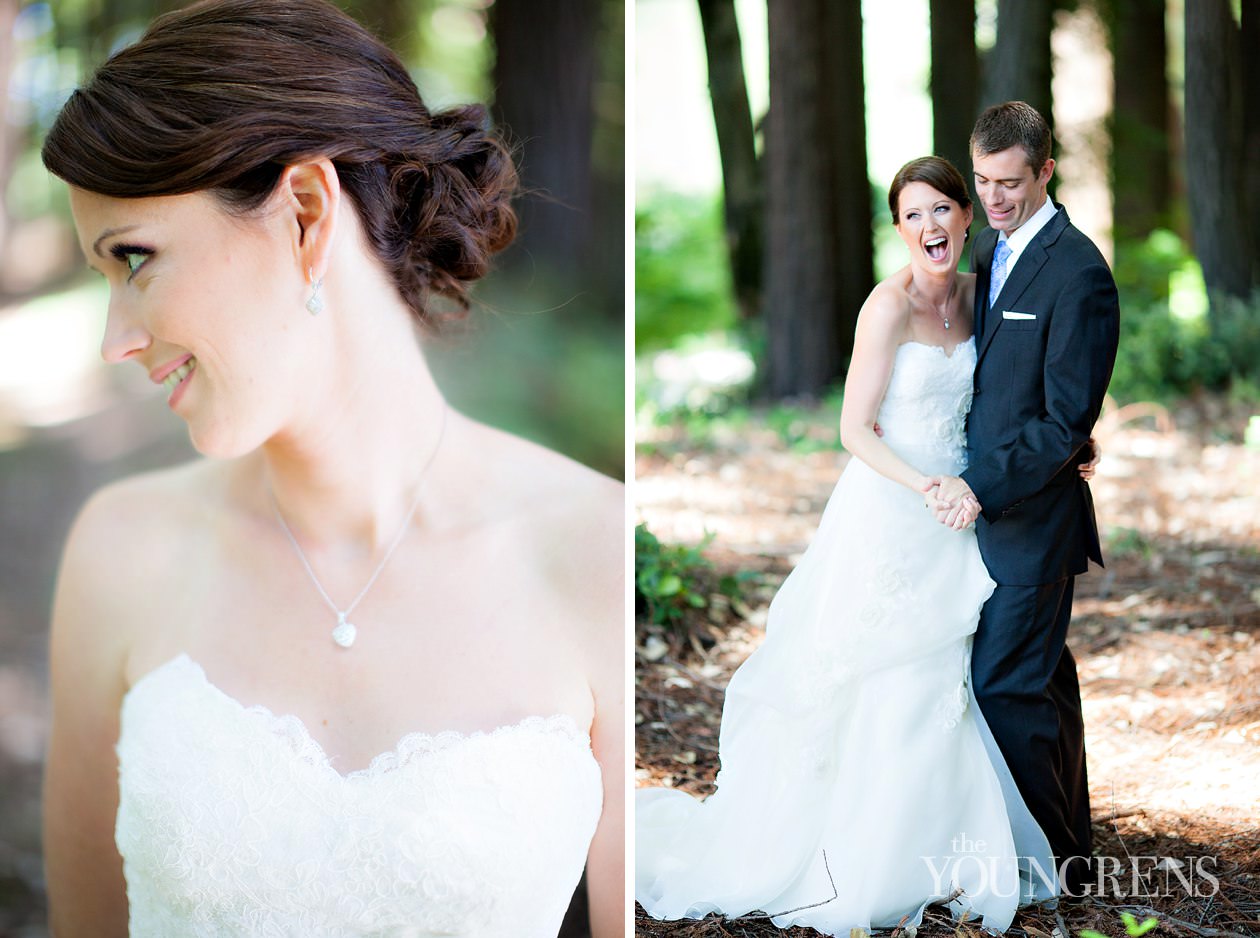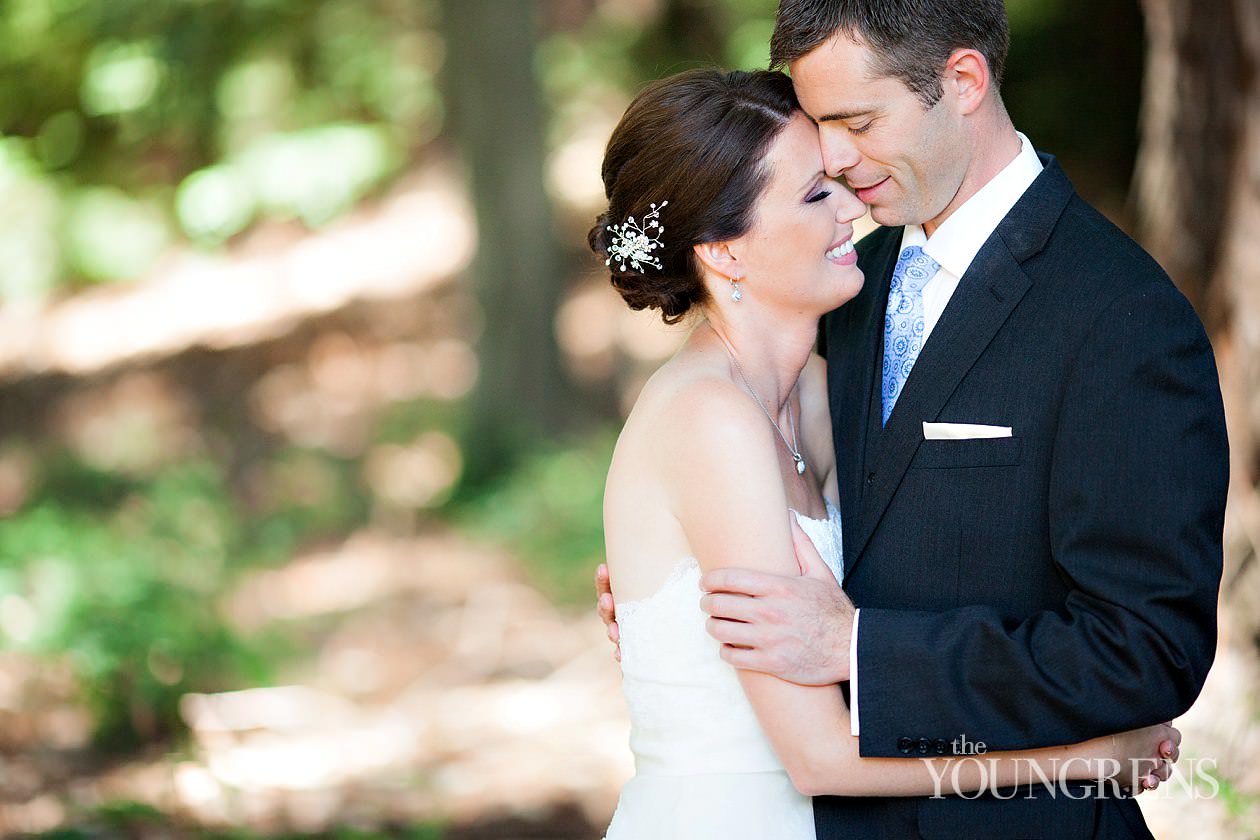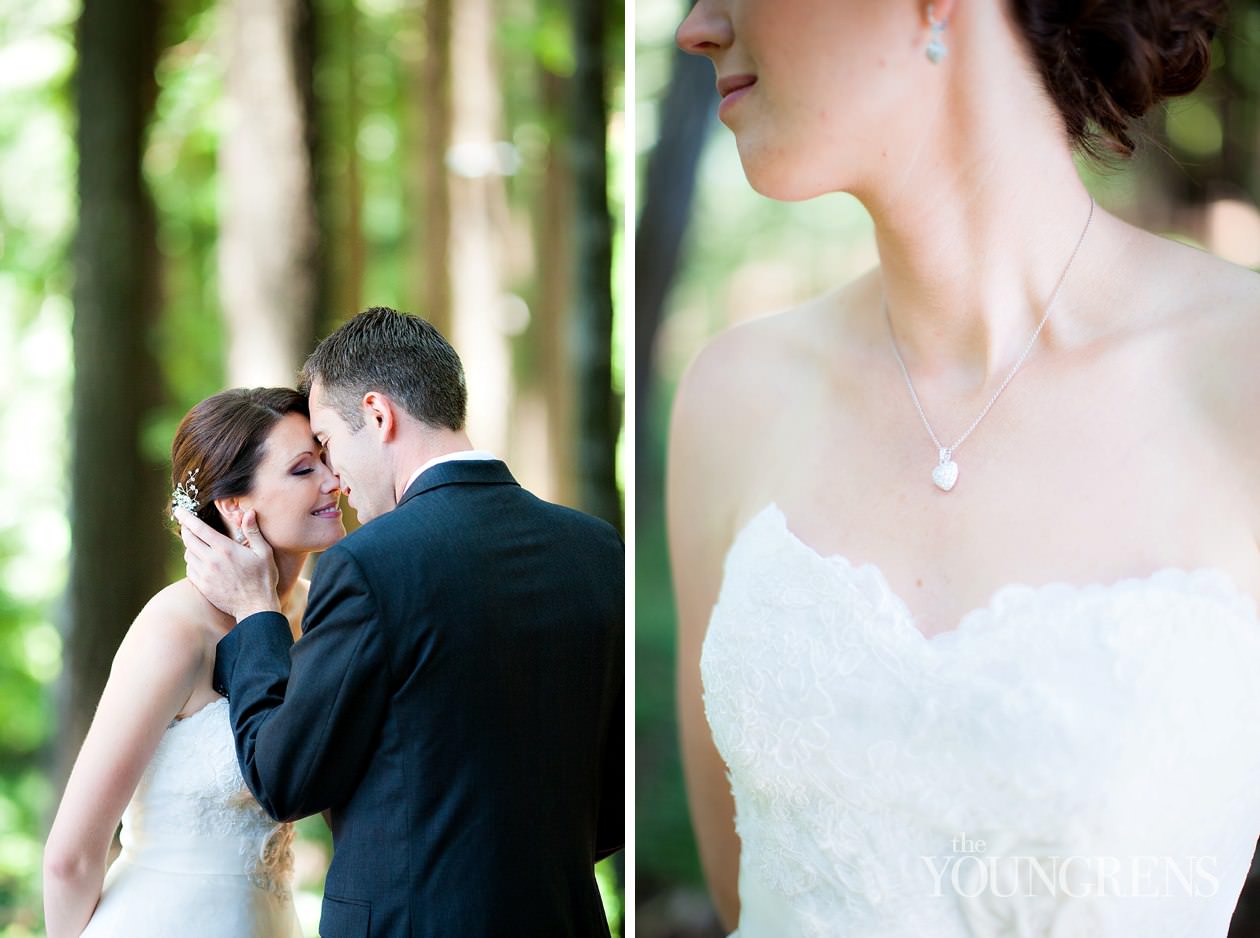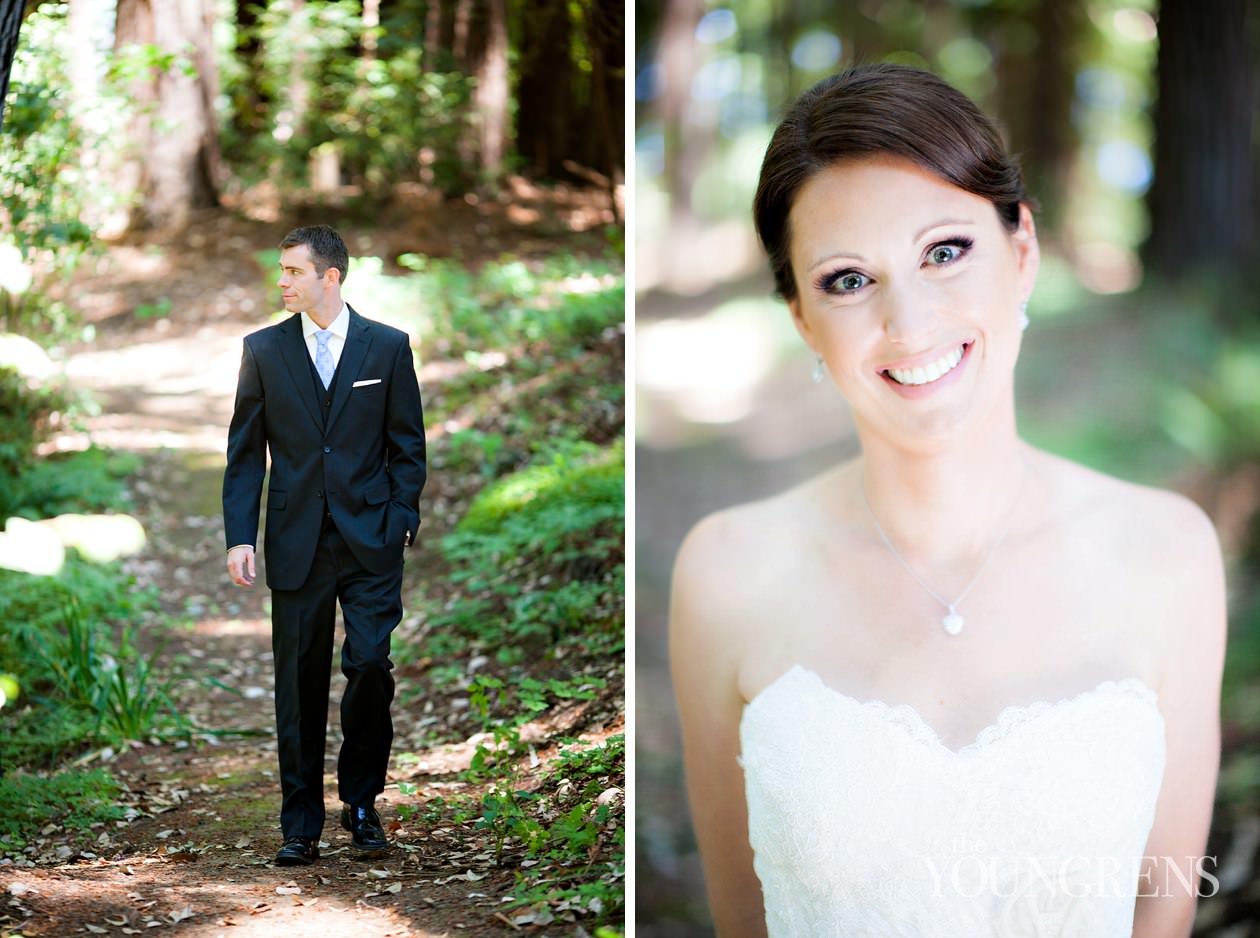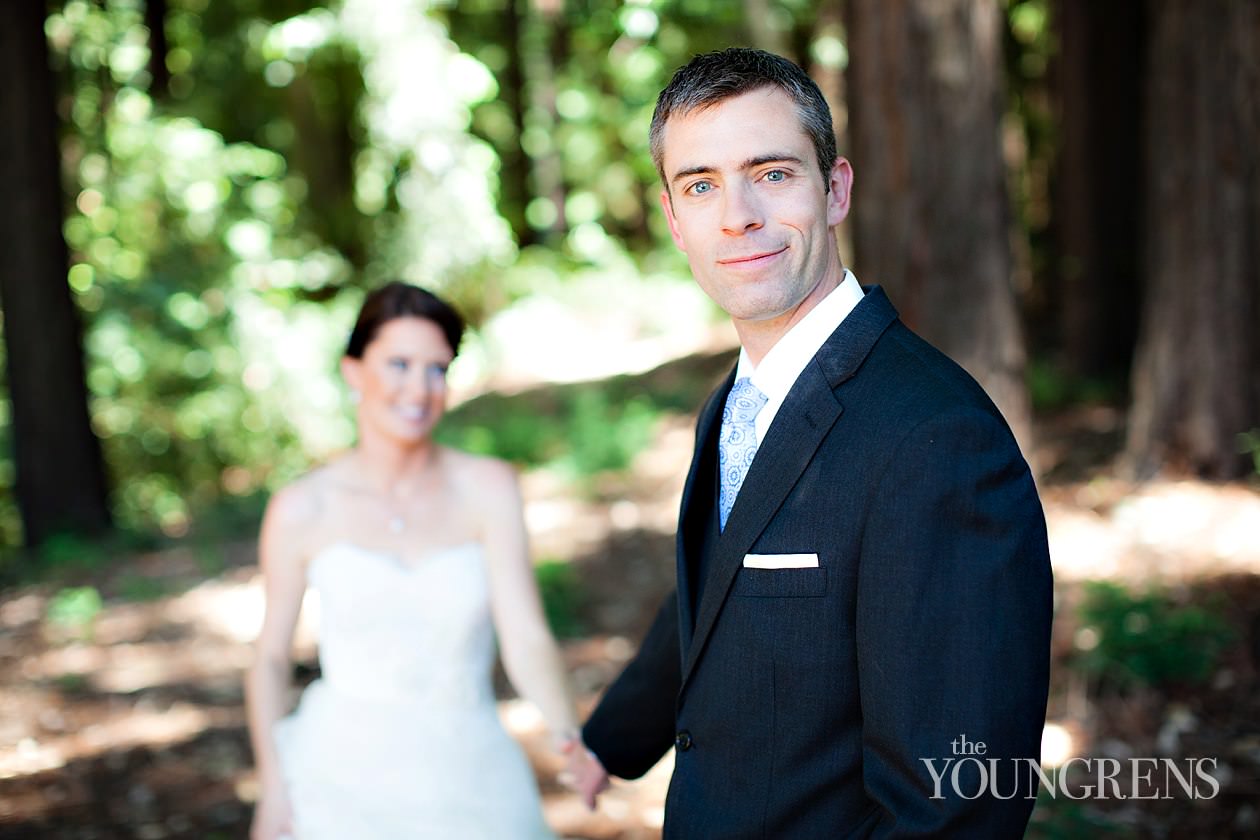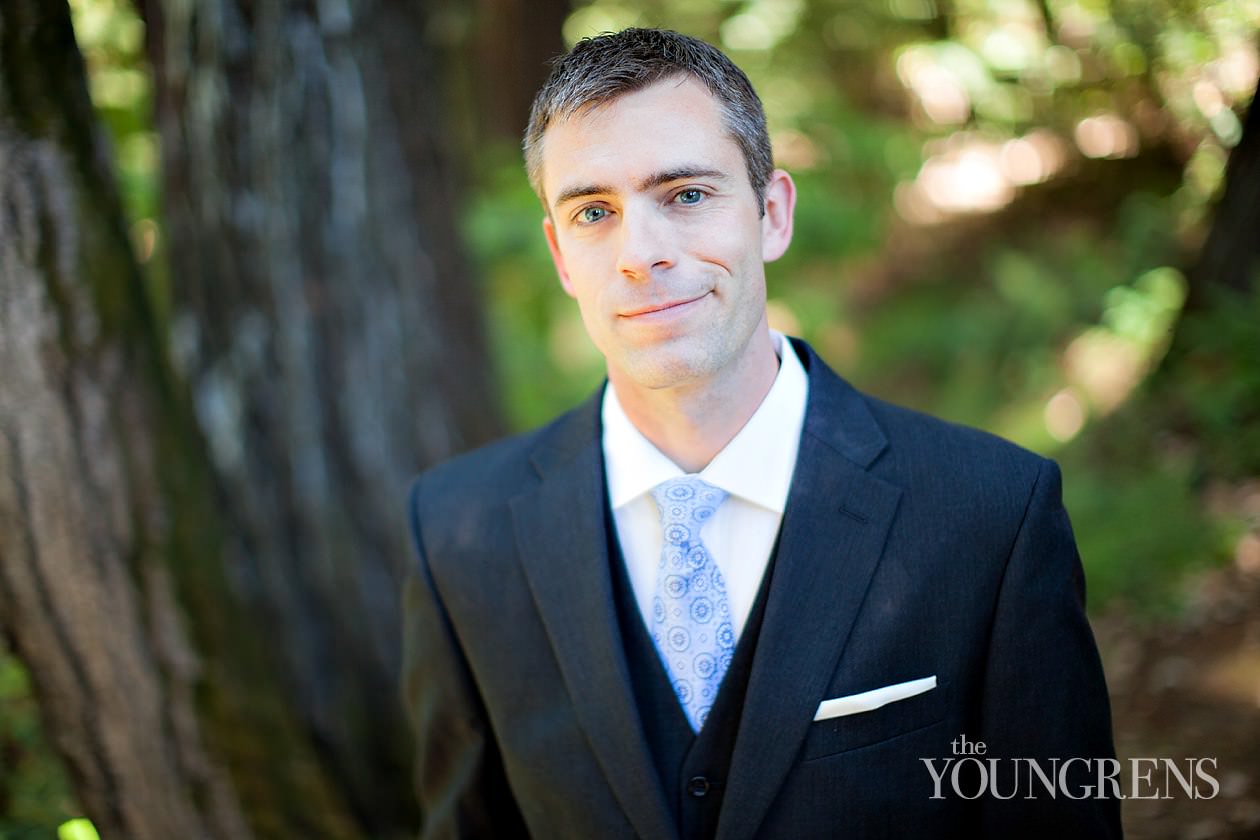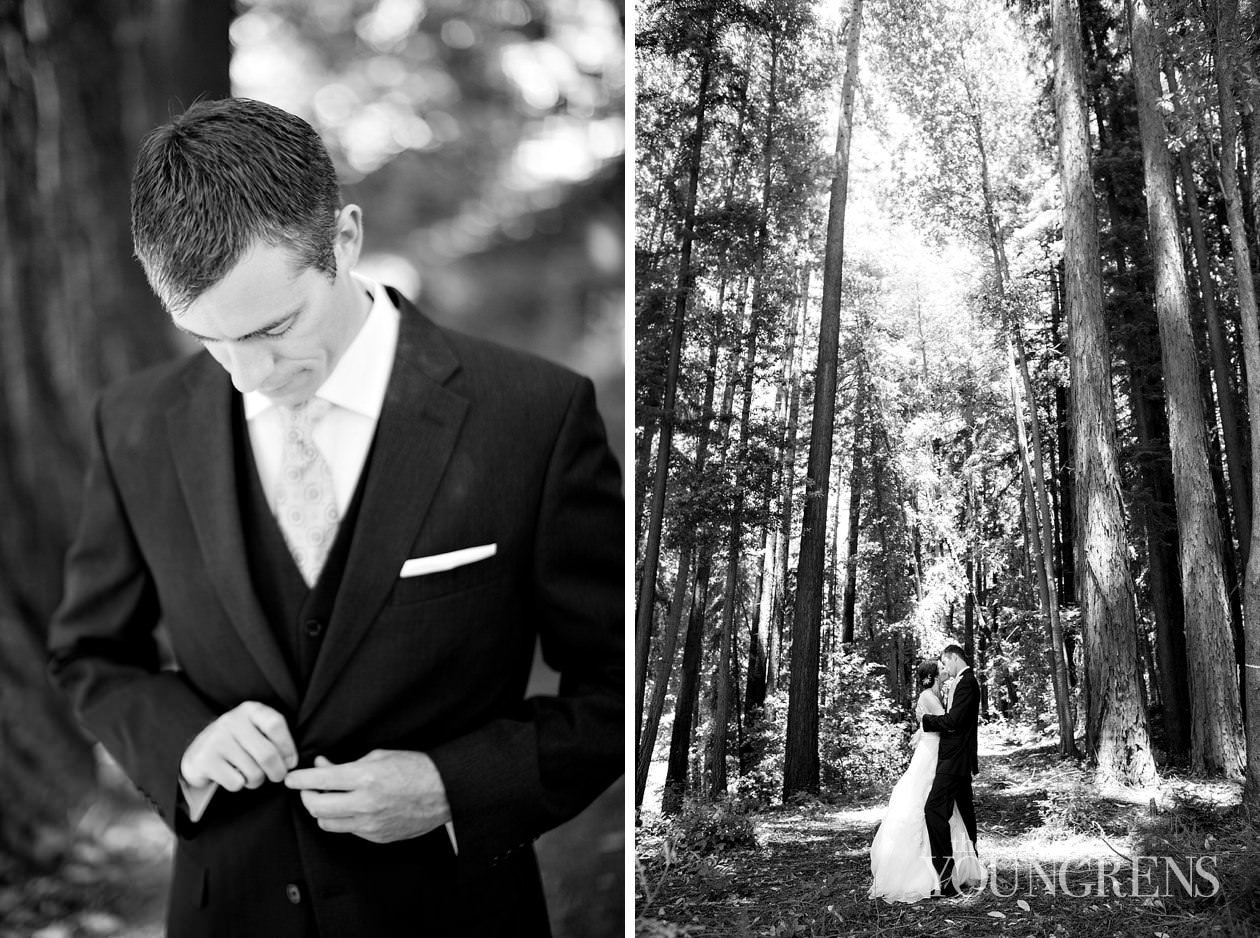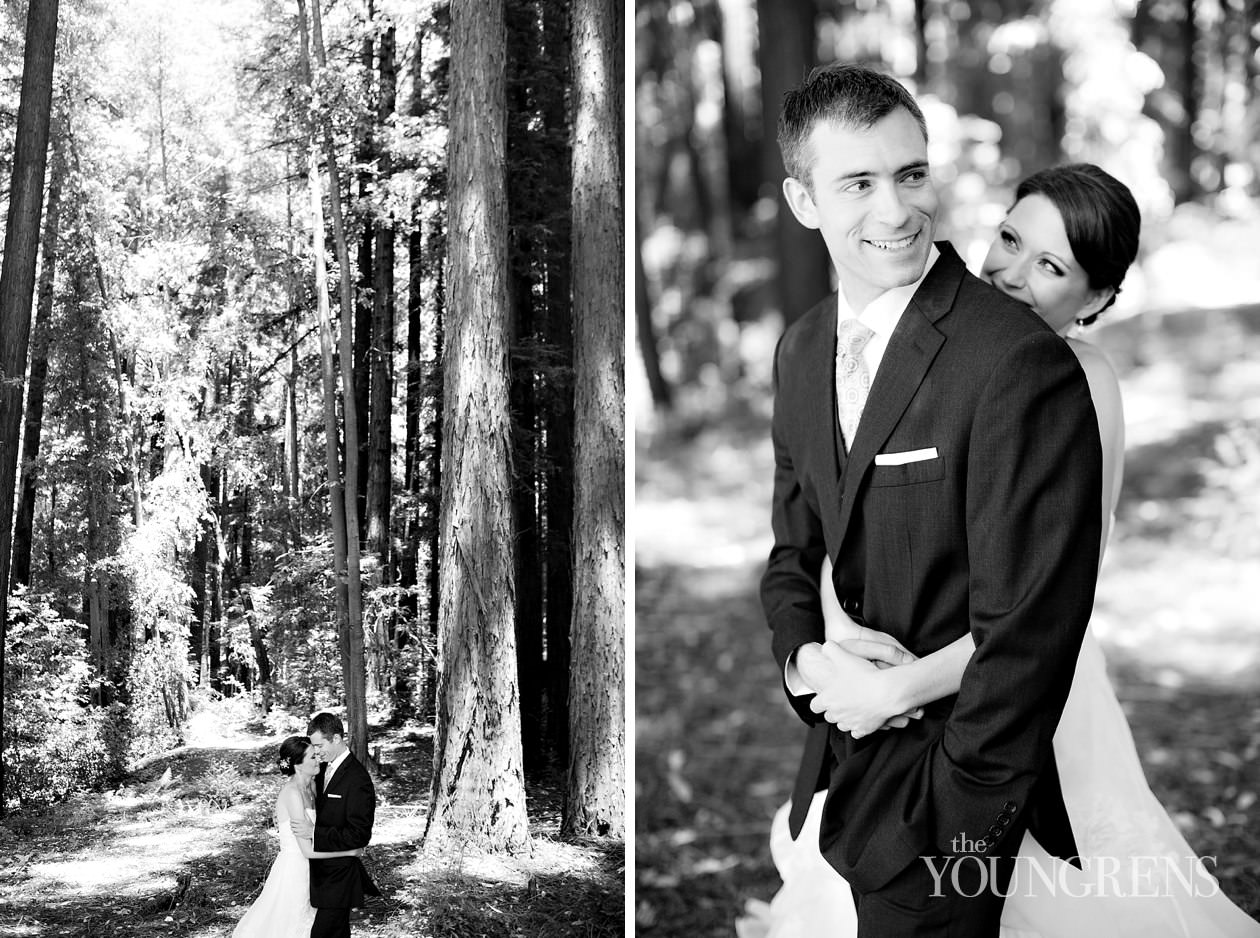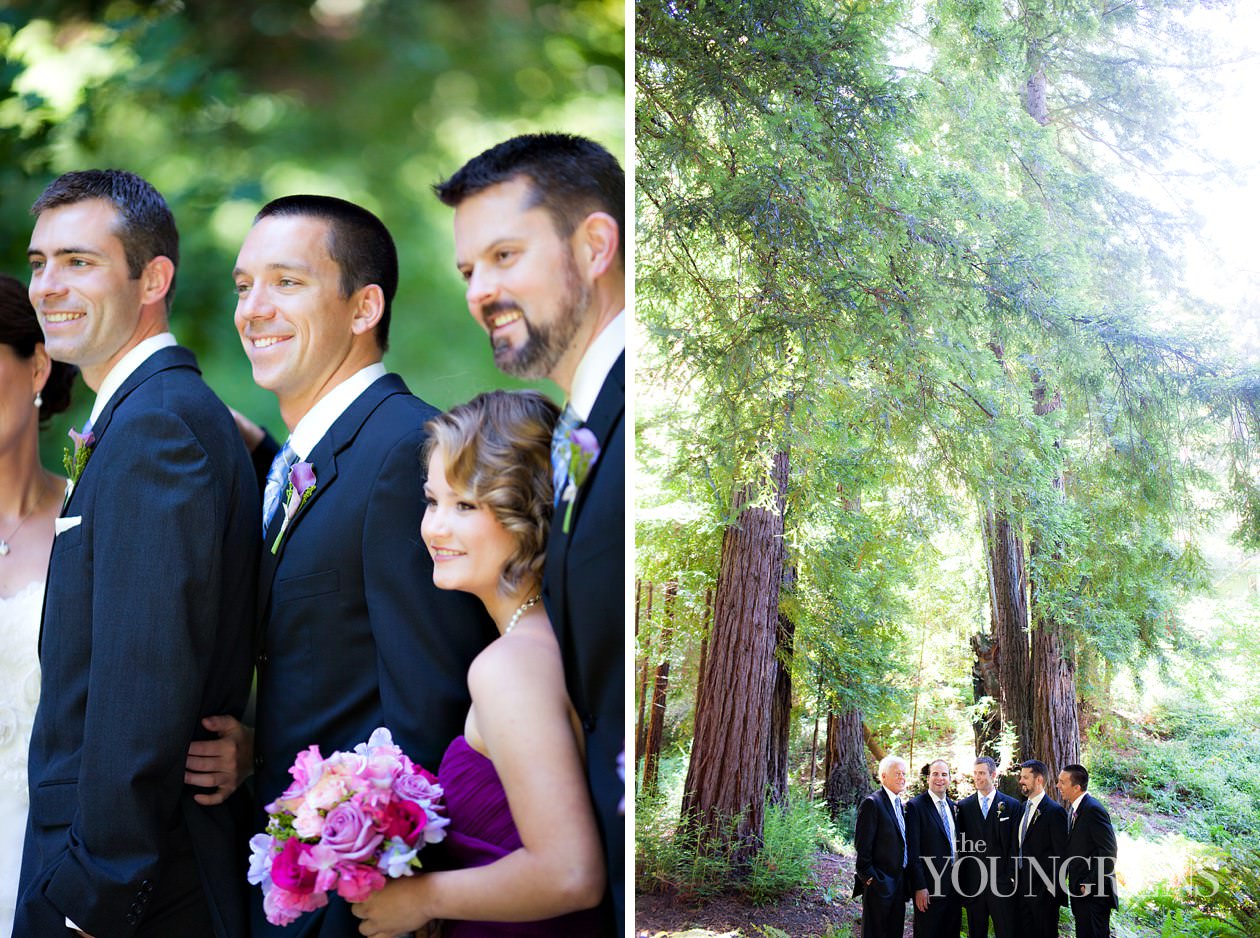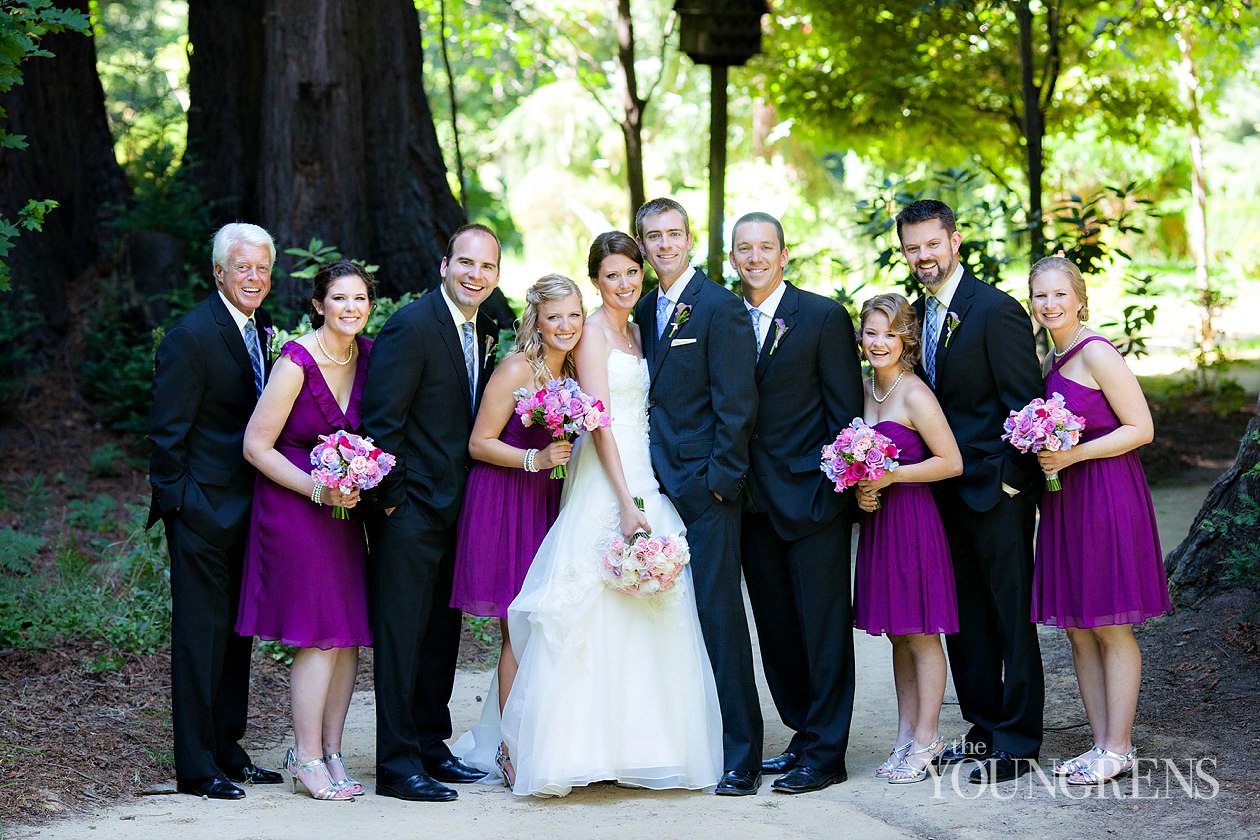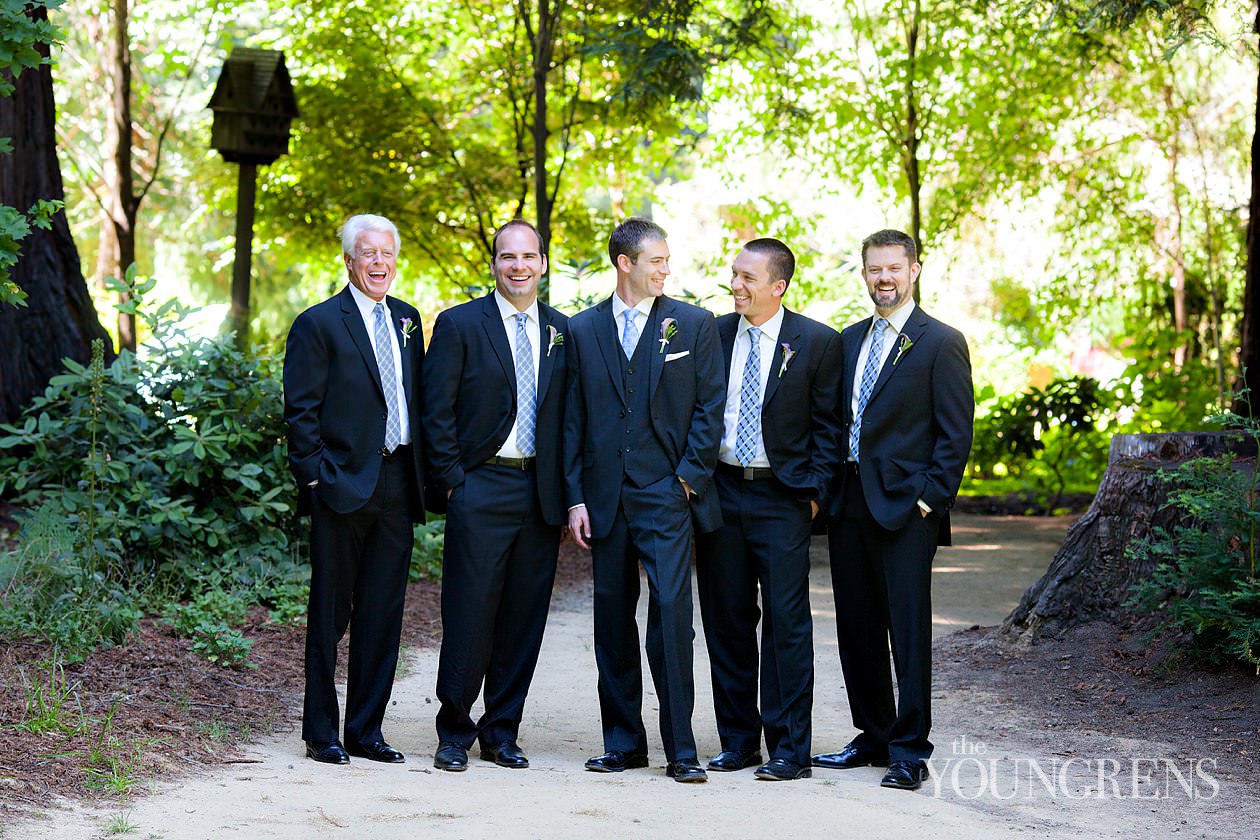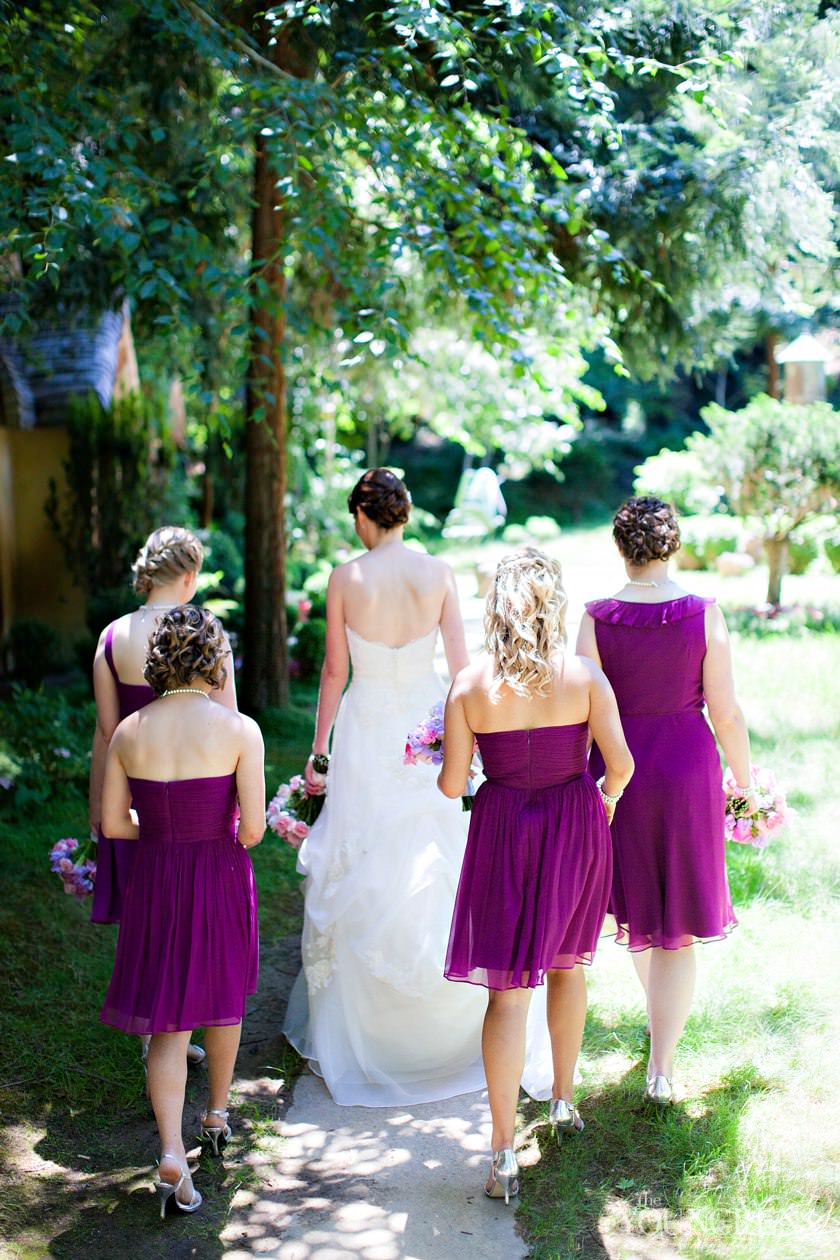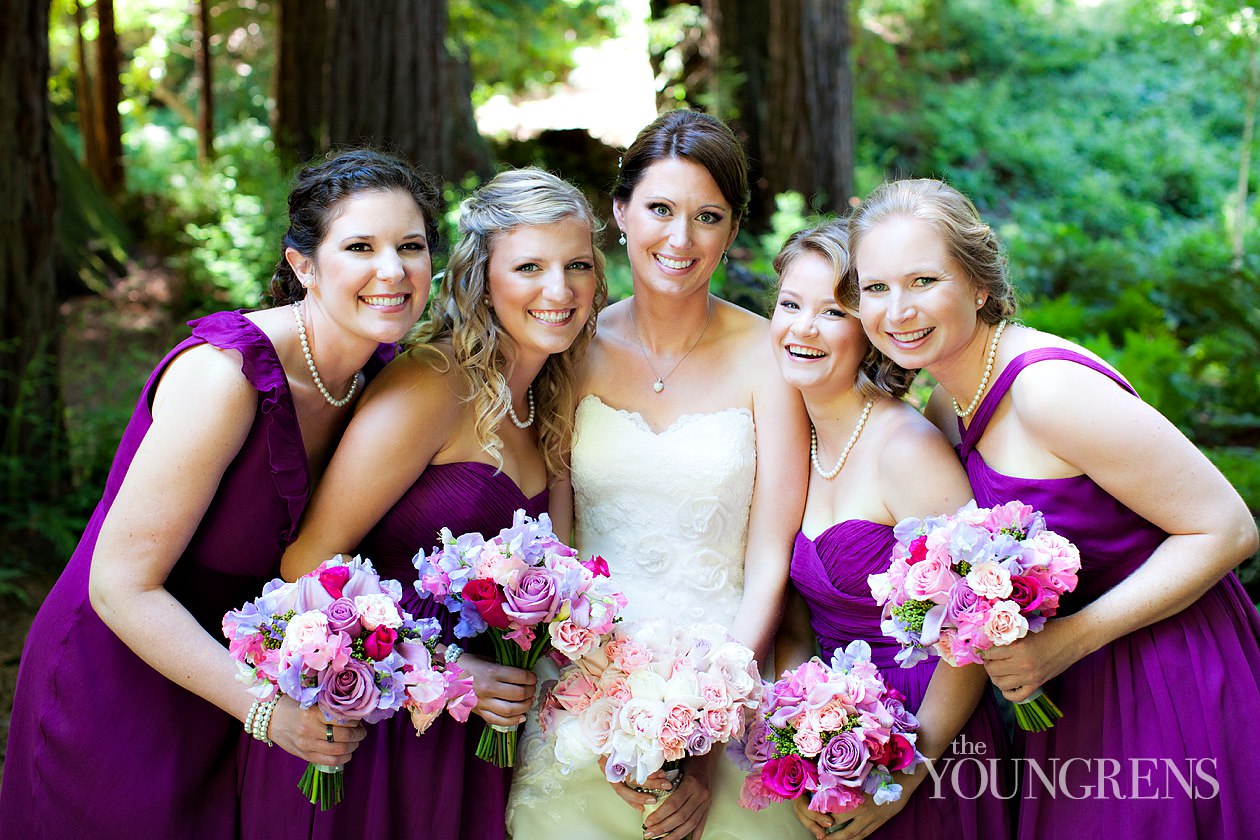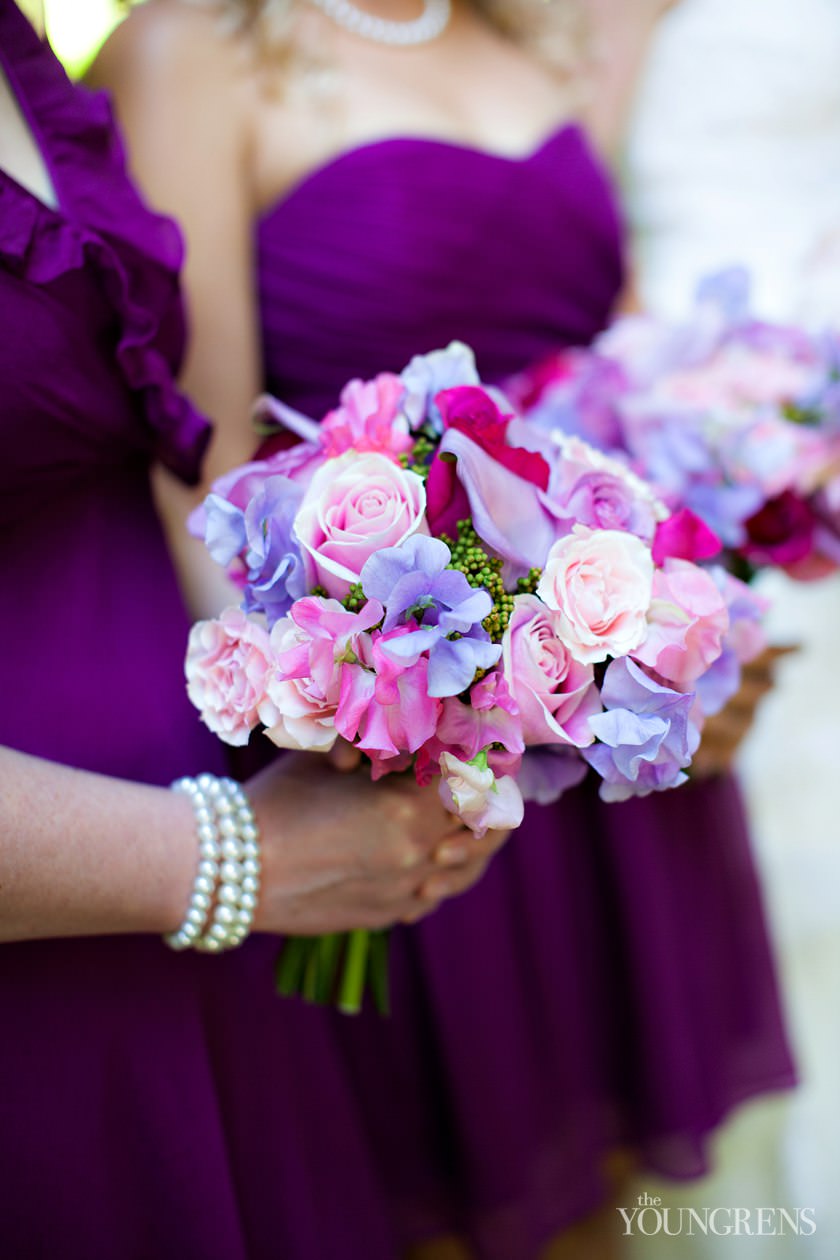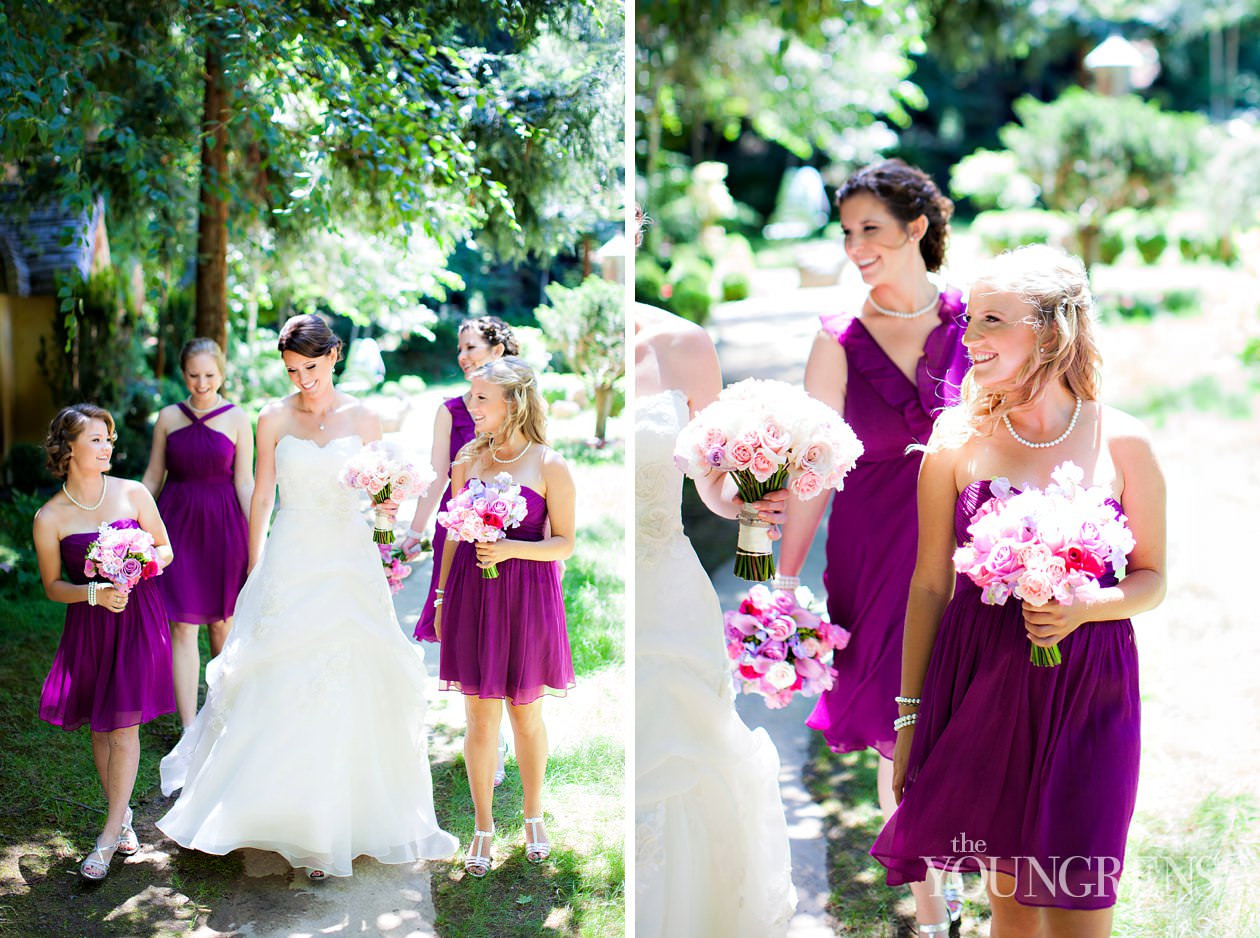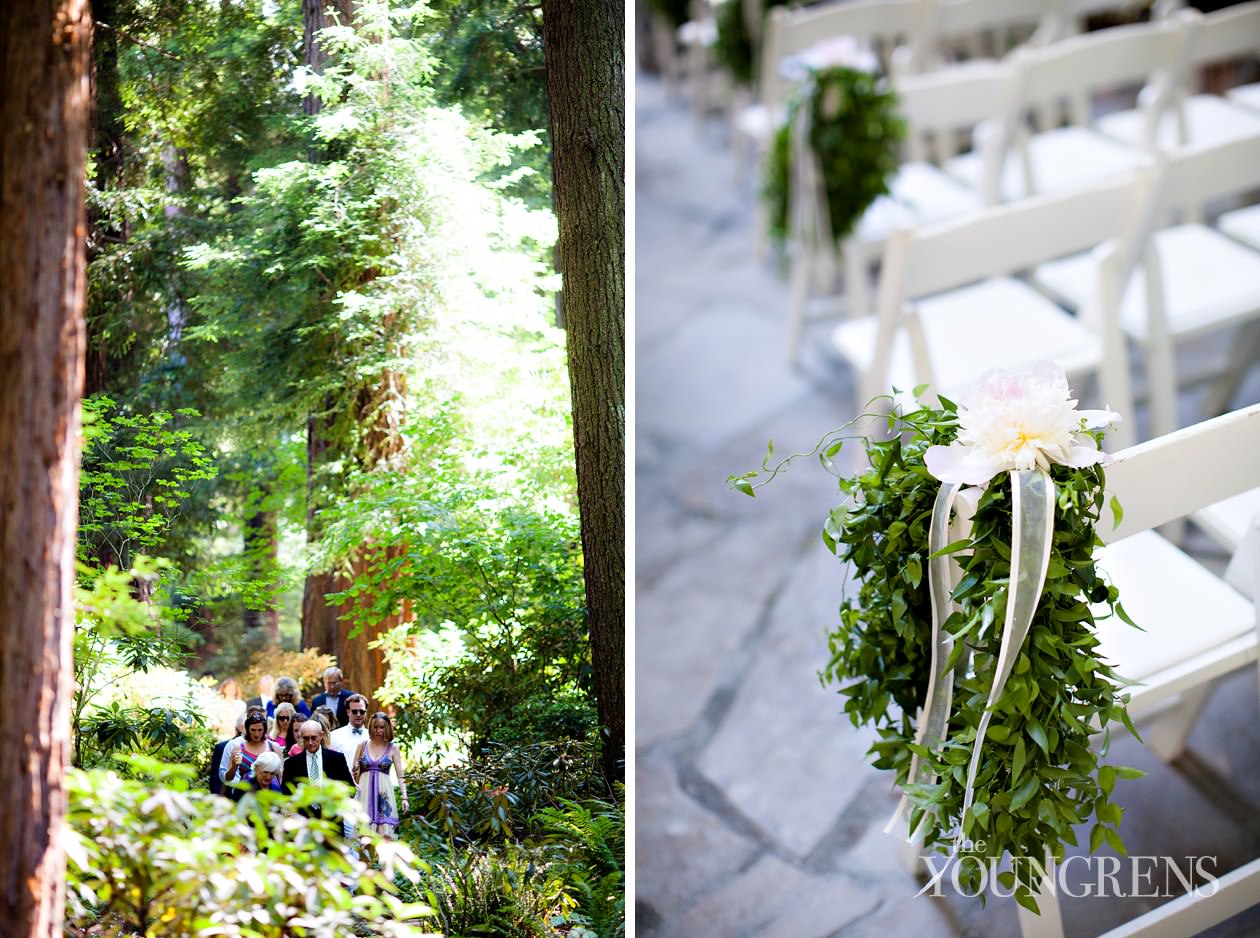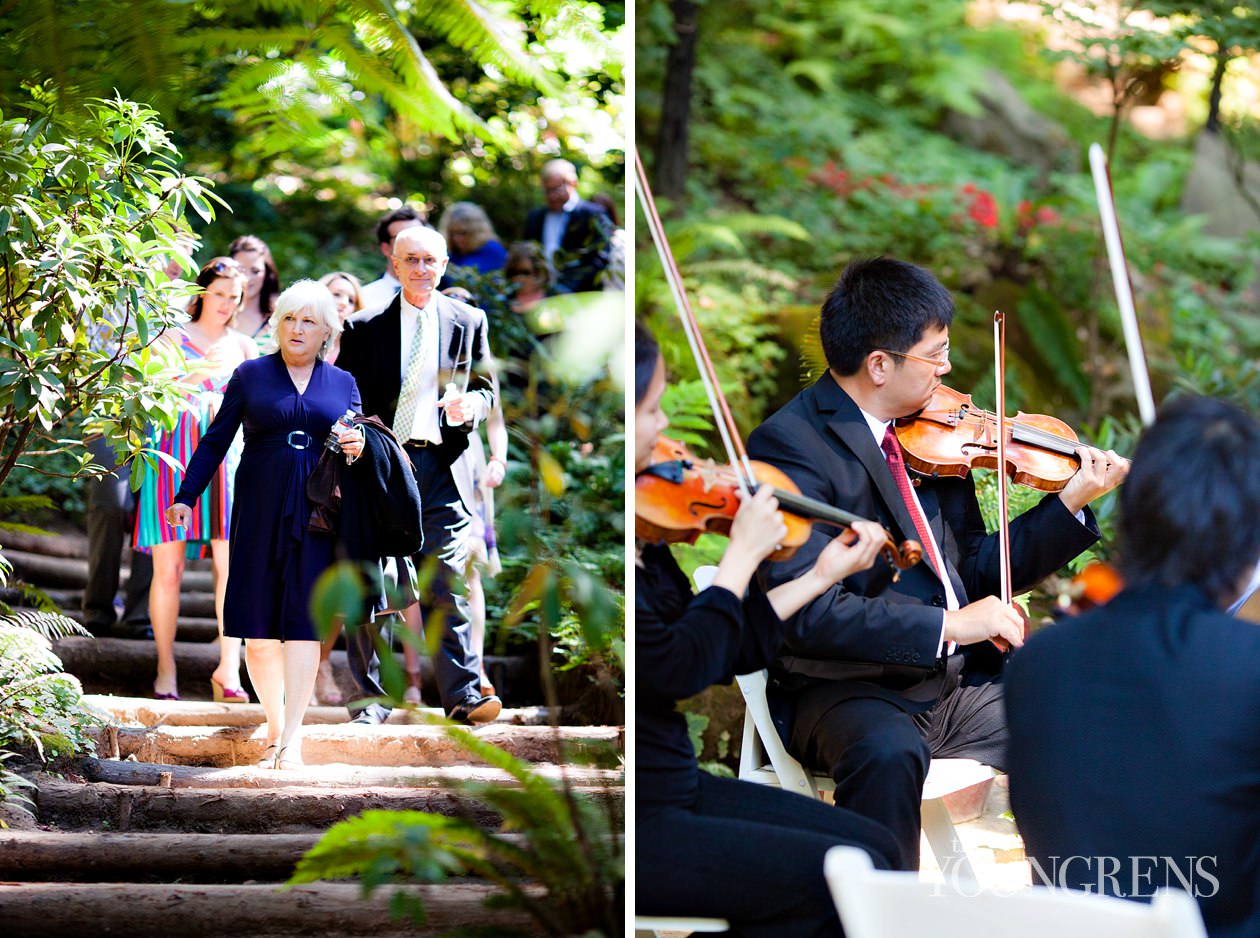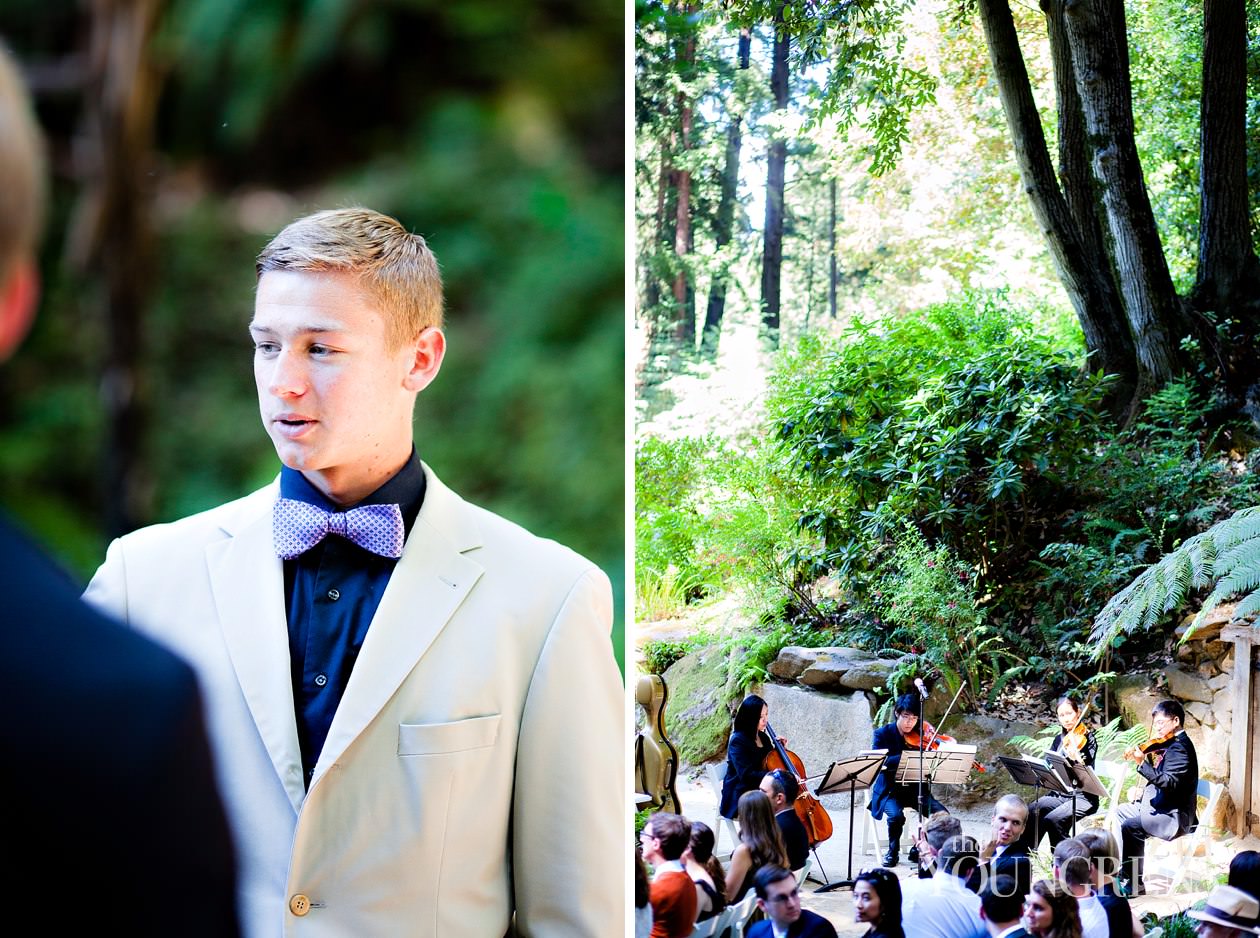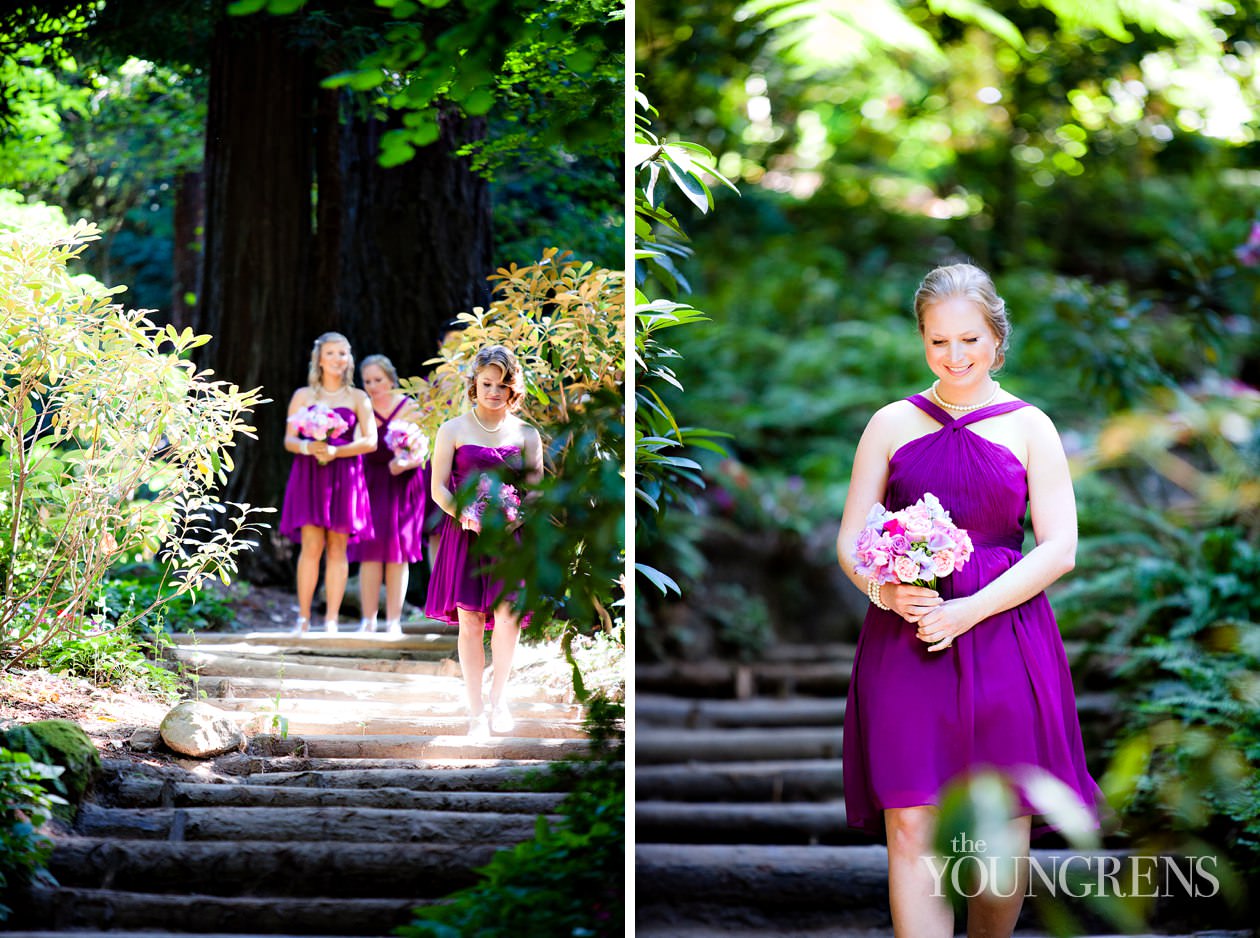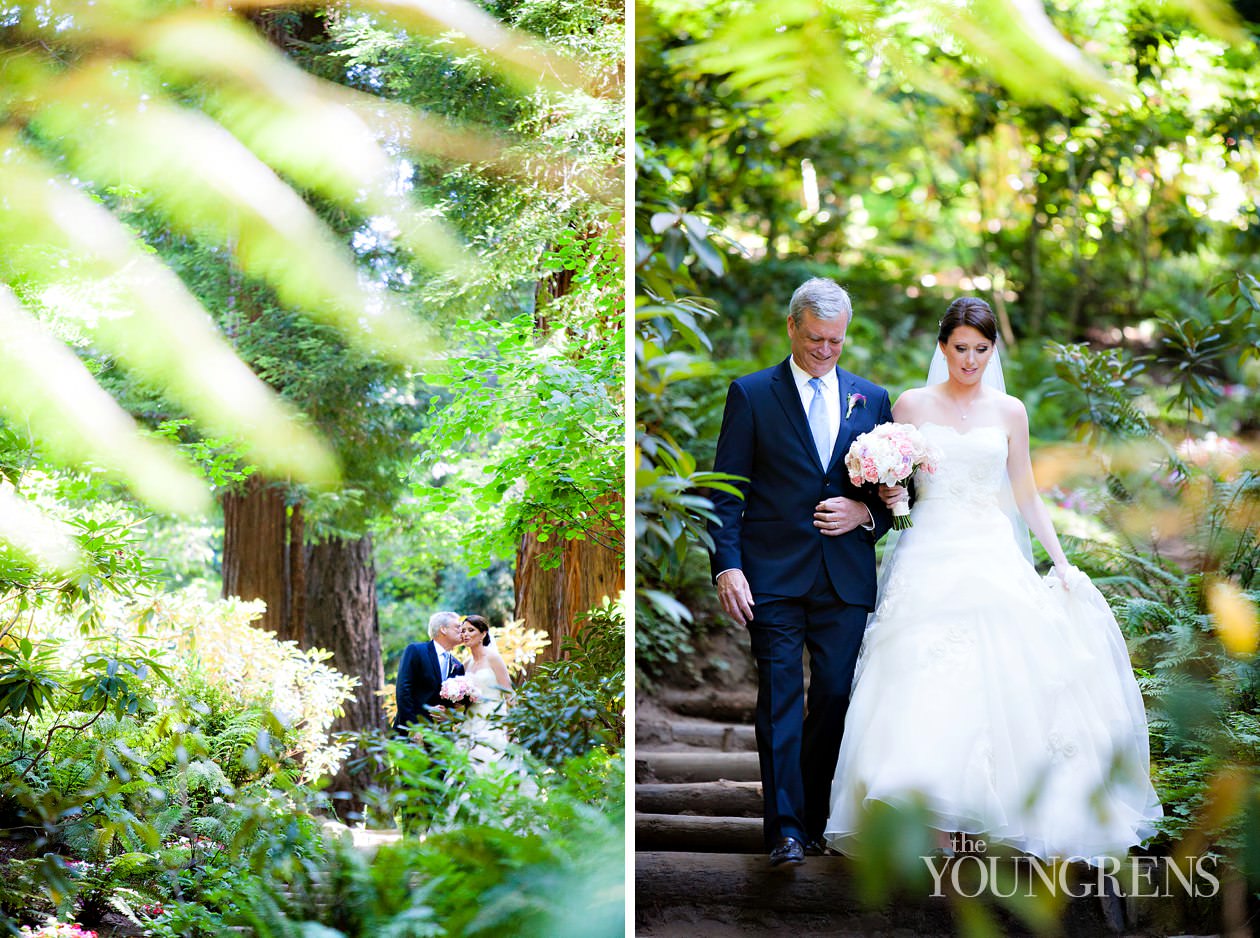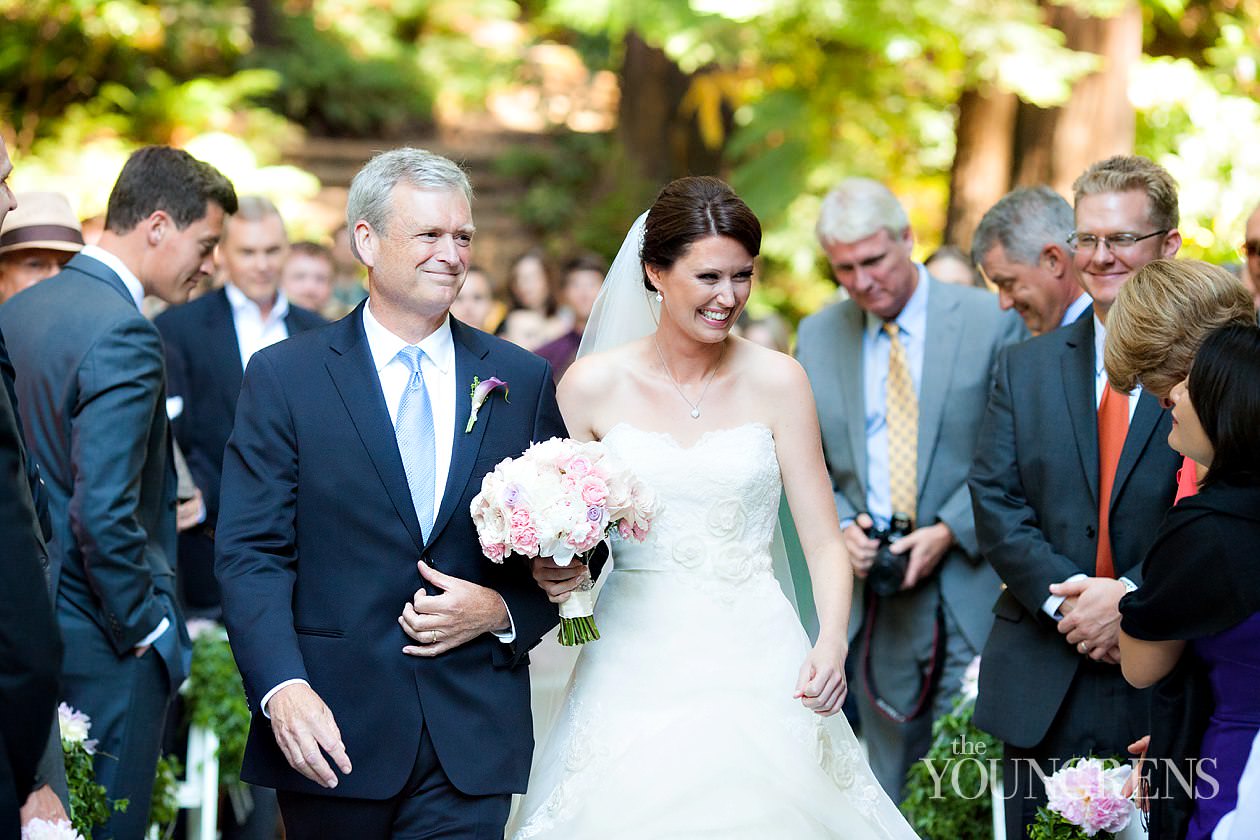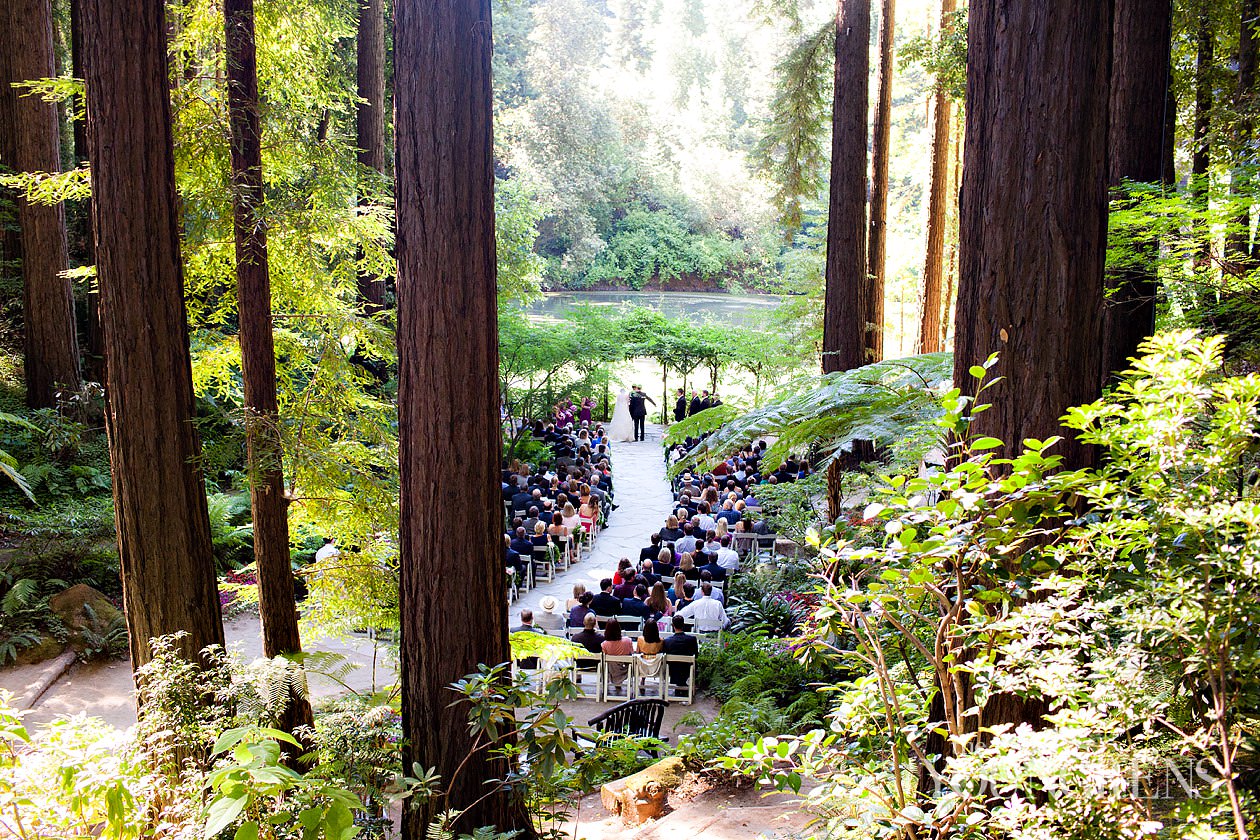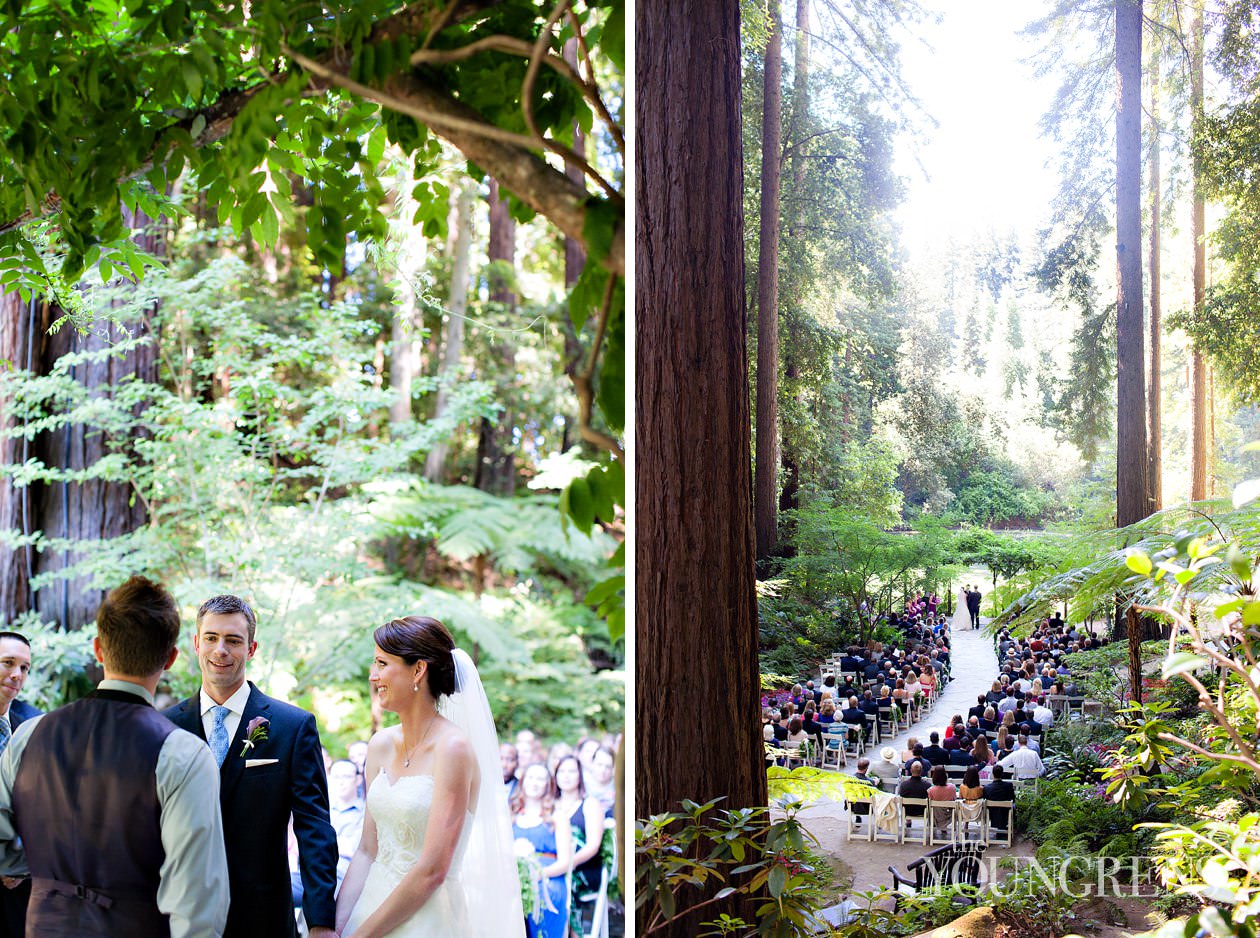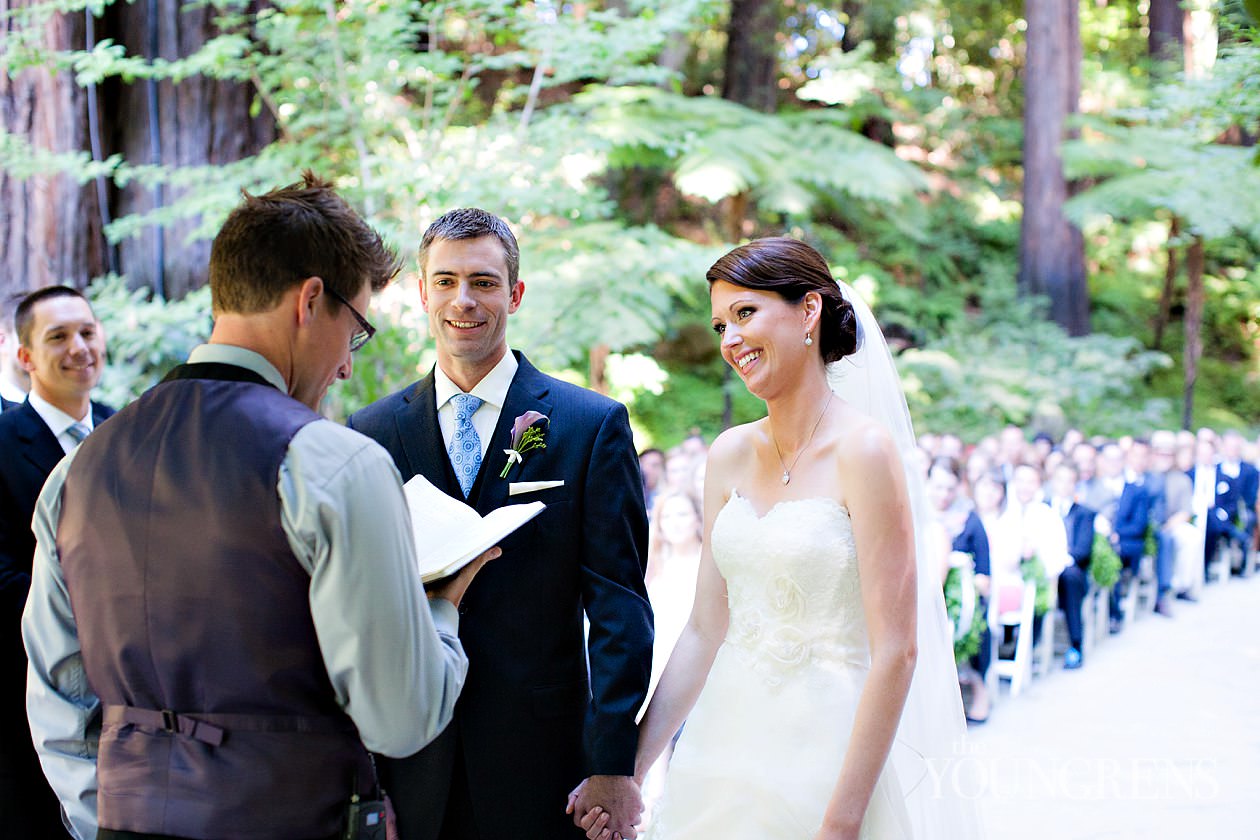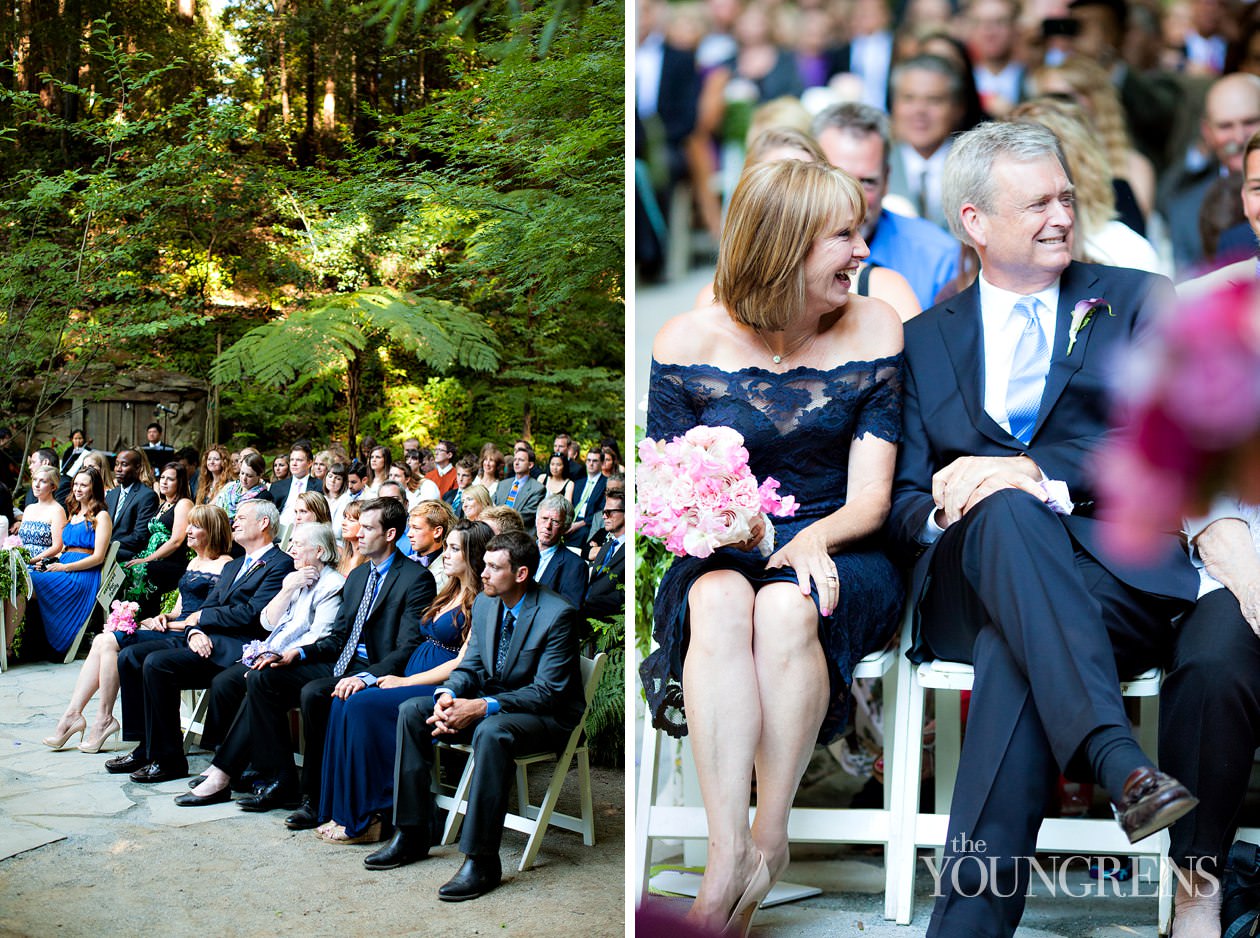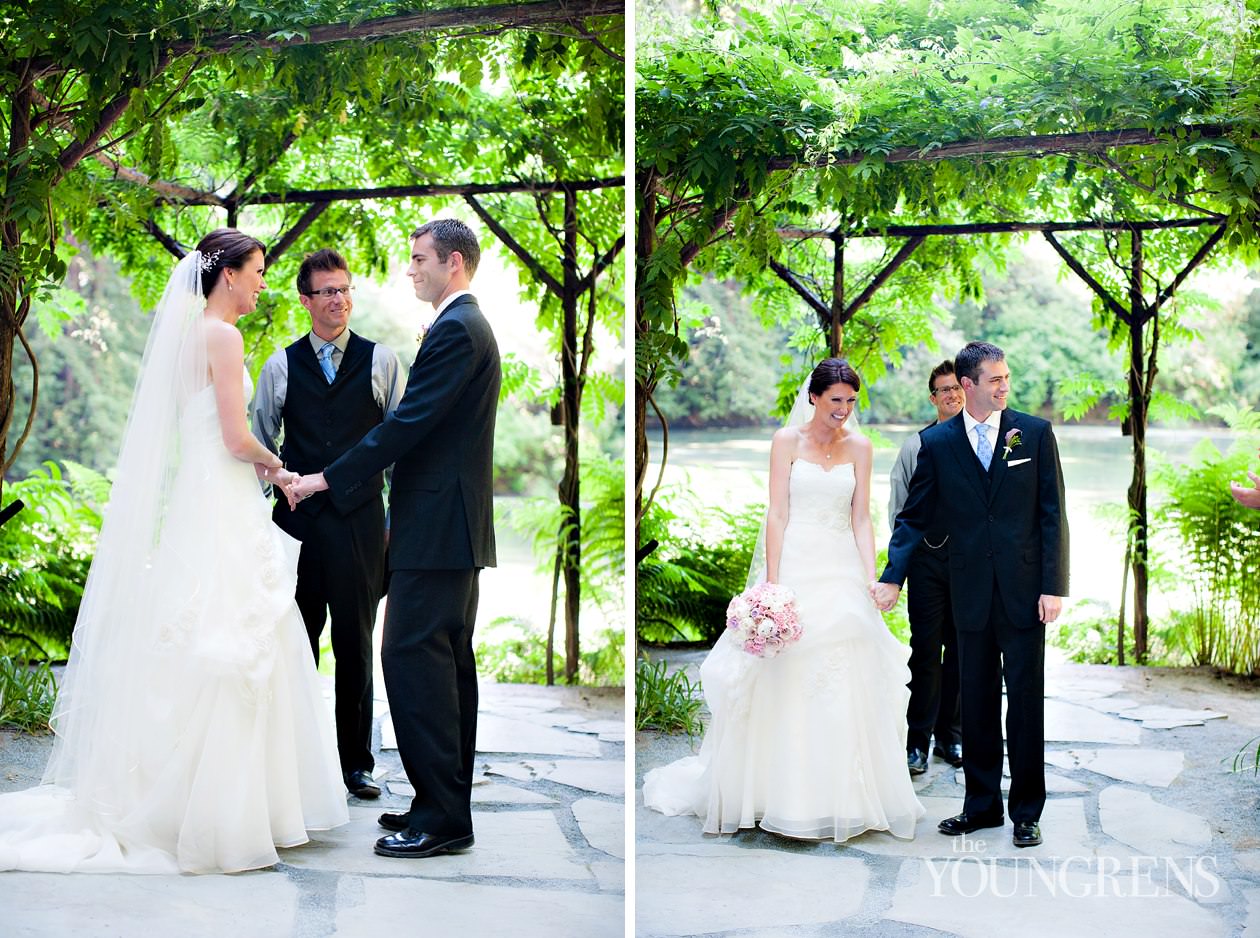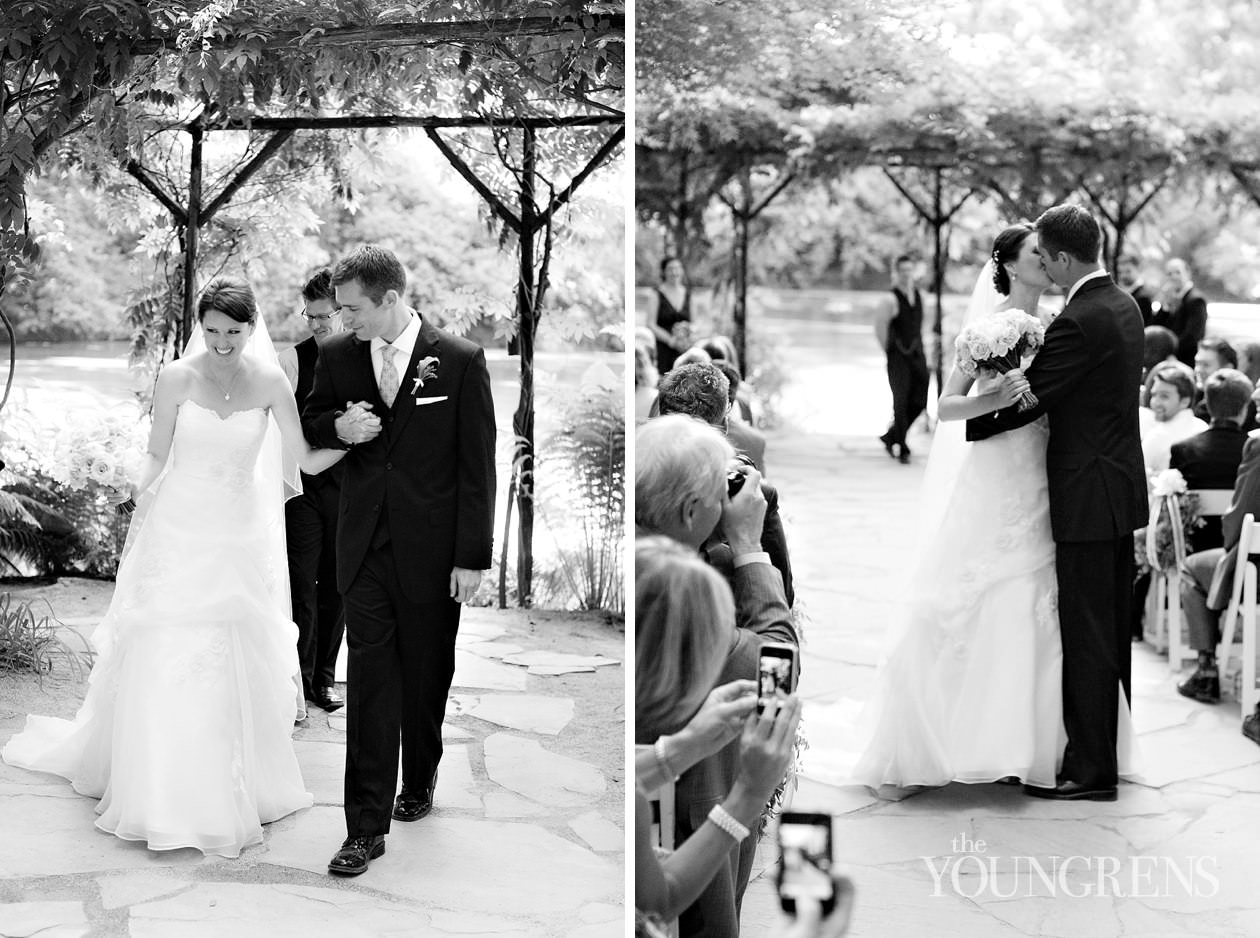 I can't wait to share the rest of Brendan and Emily's incredible northern California wedding at Nestldown. We've got bocce ball, croquet, toasts, dancing and of course plenty of details coming to the bloggy-blog tomorrow!
Hugs,
Erin
---
Wedding Photography : The Youngrens | Ceremony & Reception Location : Nestldown | Event Coordinator : Nestldown | Floral Design : La Lavande | Cake : Cafe Primavera | Dress : Clarissa Bridal | Shoes : Jimmy Choo | Bridesmaid Dresses : J.Crew | Make-Up : Jessica Scoles | Hair : DeAnna Meldrum, Jerol Salon | DJ : Sound in Motion | Catering : Cafe Primavera | Wedding Videography : Sound in Motion |
---