It's the story of a handsome boy and a beautiful girl. As he adjusted his tie and buttoned his coat, down the hallway she slipped on her shoes and fastened her dress. While perfume and hairspray floated in the air, poker cards flew across the coffee table with bets and laughter in hand. There was joy with both. And love in every smile. Since the handsome boy first caught the eyes of the beautiful girl a lifetime ago, their story had been leading towards this day. Through the years of friendship, trial, love and learning, the journey of their relationship was culminating in the most wonderful summer's morning. As the day progressed, this handsome boy and beautiful girl met together under the shade of a tree as the warm embrace of the summer afternoon wrapped around them like the hug from a long lost friend. This day would be the first day of their new love story. And it was absolutely perfect.
Melissa and Nick's wedding day couldn't have been more wonderful. From the cloudless sky, to the warm summer breezes, to the joy of the friends and family that gathered for these two, everything came together as if this day had already been written in the history books. Jeff and I felt FULL. Every hug and every smile around us felt just a little bigger and grander as the day went on, as if the very air around us was saturated with something pure and joyful. And all I could think of was that the air was simply embracing Melissa and Nick on their most wonderful day. It was simply lovely.
Friends and Family: To be notified when the rest of the images are online, please sign the guestbook here.
Nick and Melissa held their wedding at the Grand Tradition Estate in Fallbrook, CA, and Jeff and I were so excited to work with their wonderful staff again. Weddings at the Grand Tradition ooze romance and elegance, so pair that ambiance with the fabulous Melissa and Nick and you've got a dyn-O-mite day!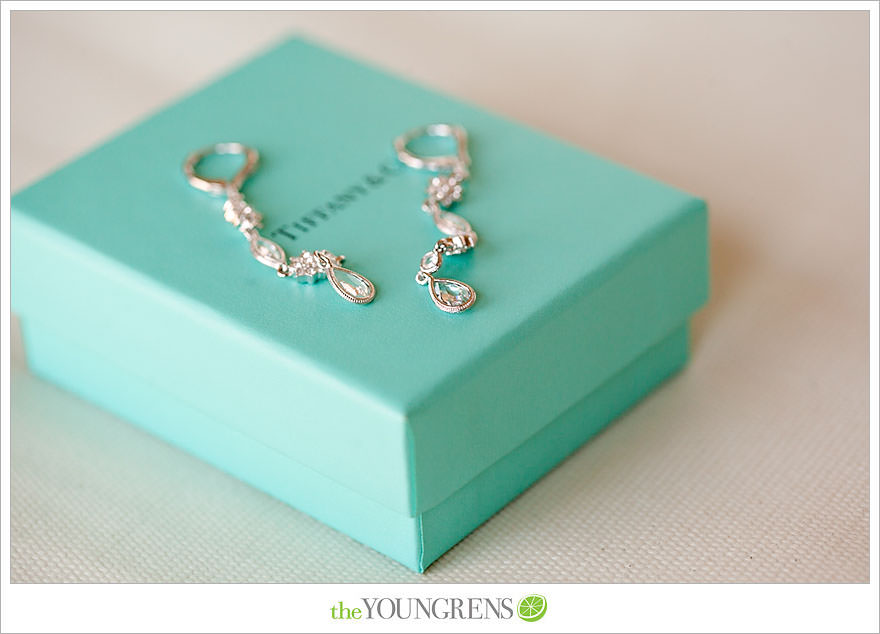 We found out at their Solana Beach engagement session that Melissa definitely knows how to work the heels!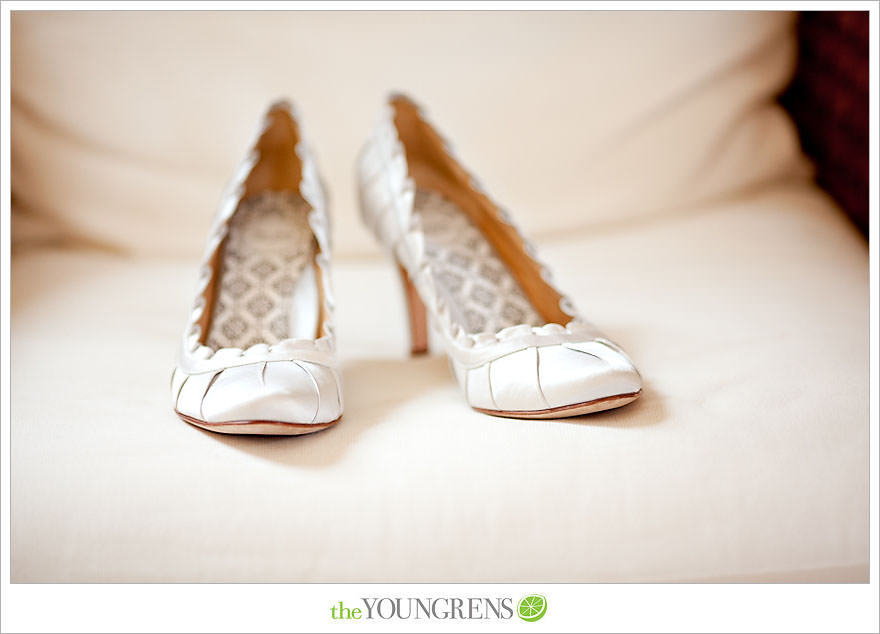 A sweet gift and a note from her hubby-to-be.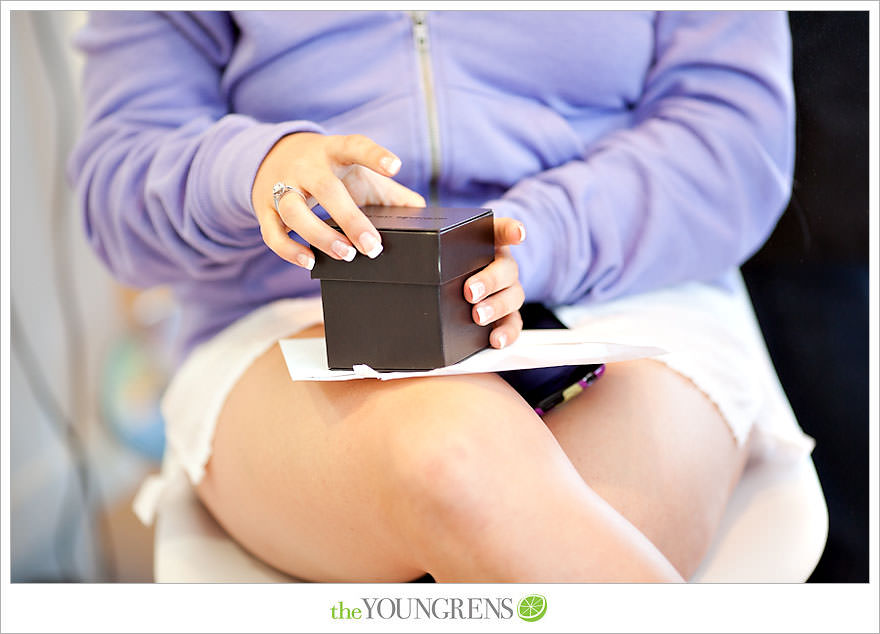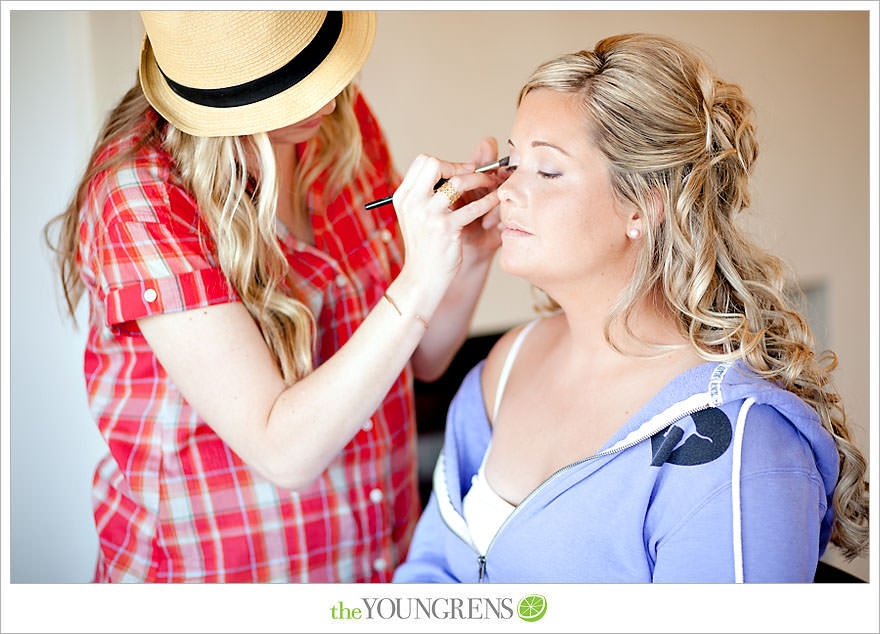 While the girls spent all morning prepping, the boys got out the poker chips.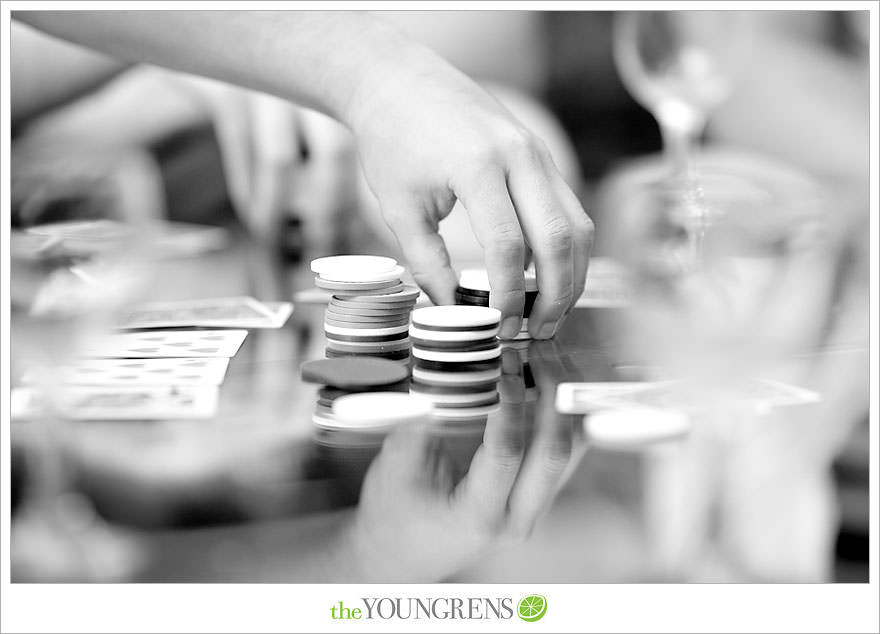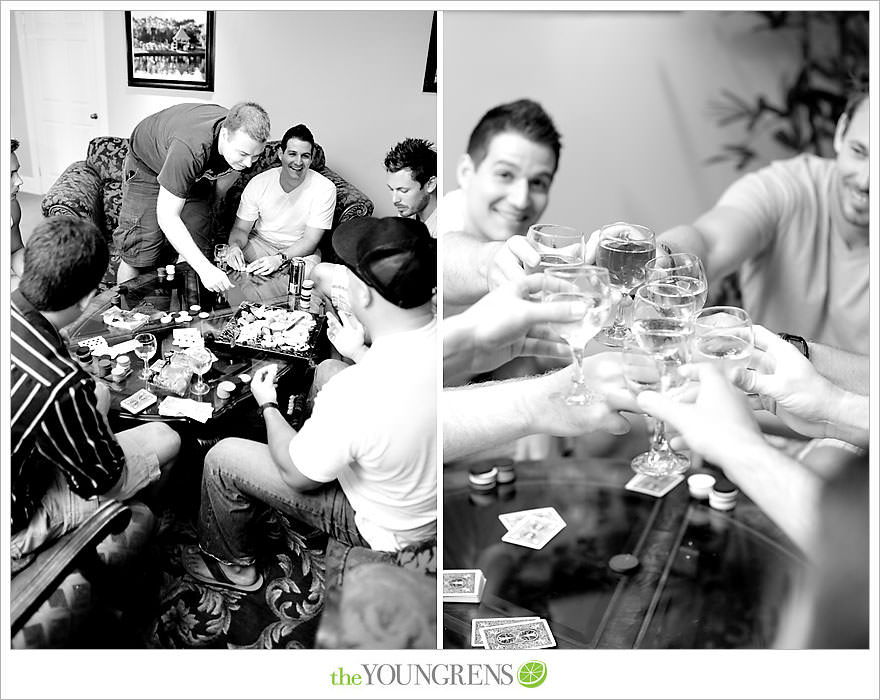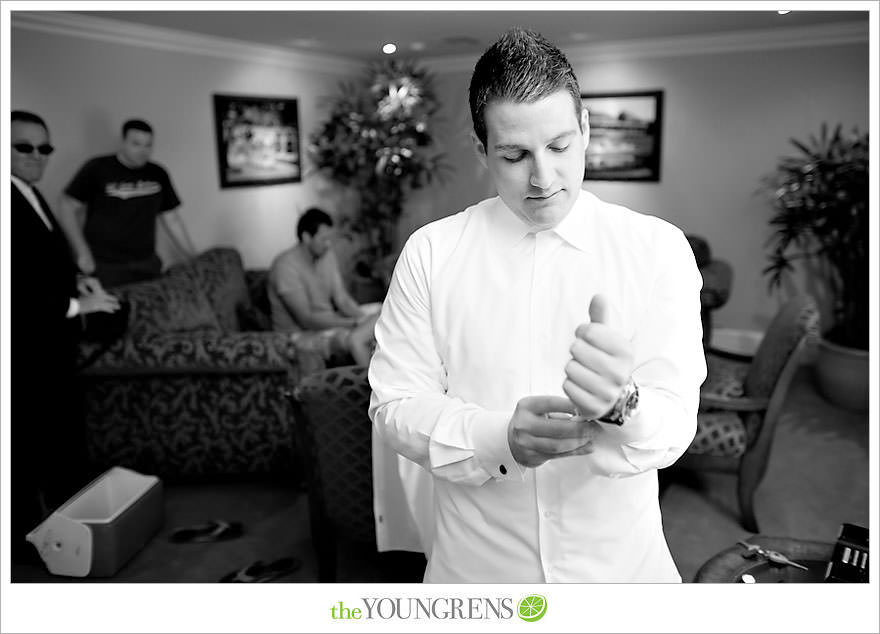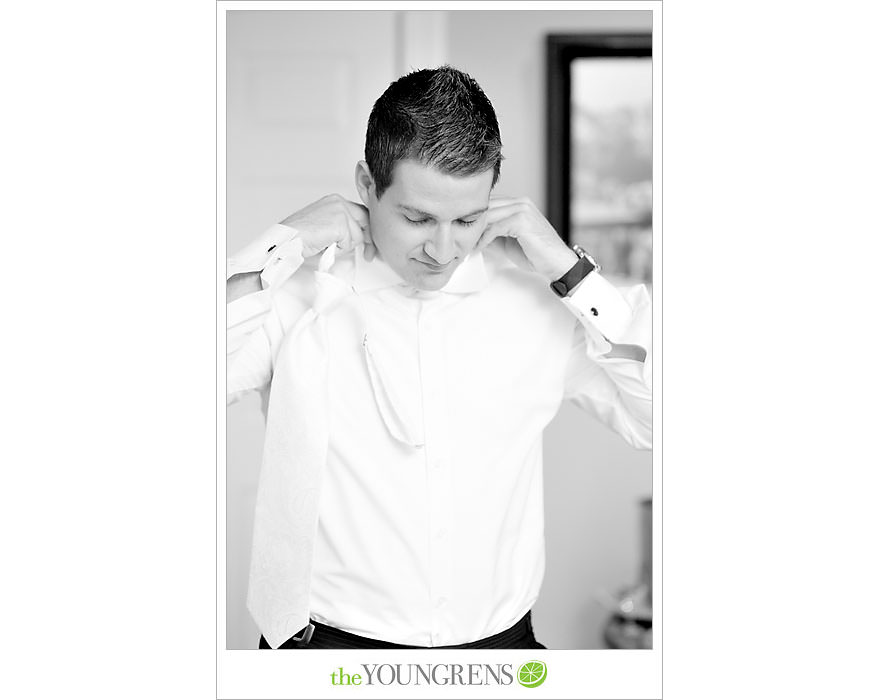 The bonds between these two and their friends and family were so strong and loving. It made me feel all warm and lovely inside!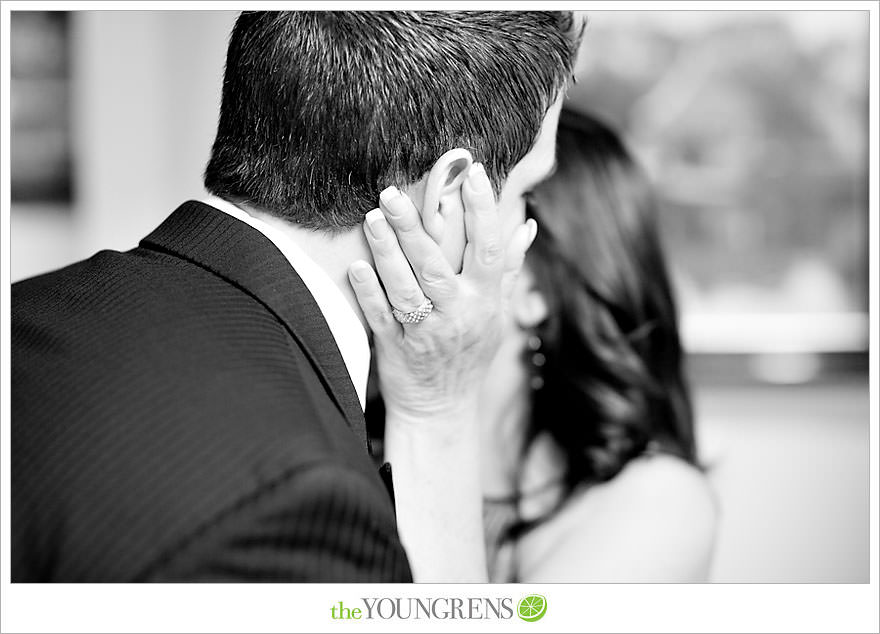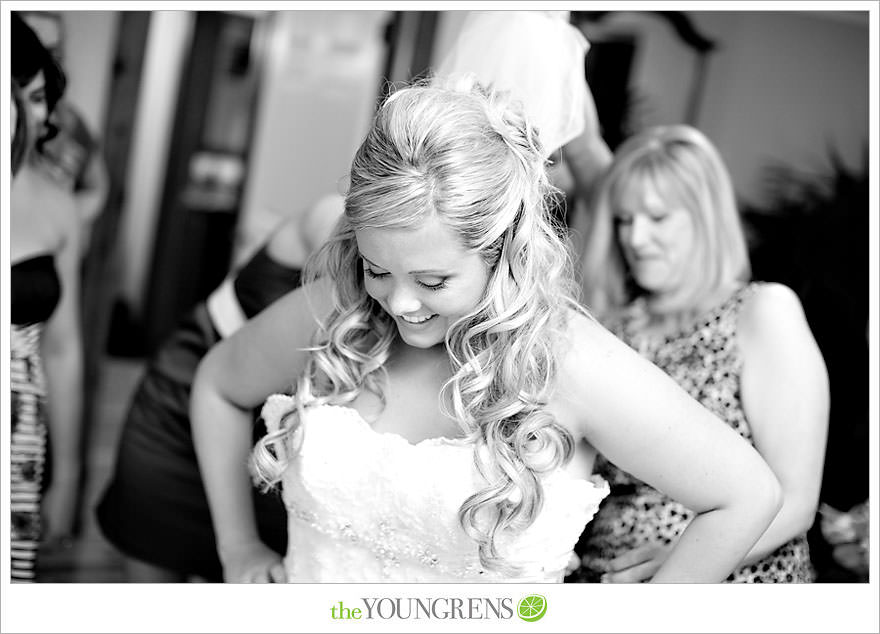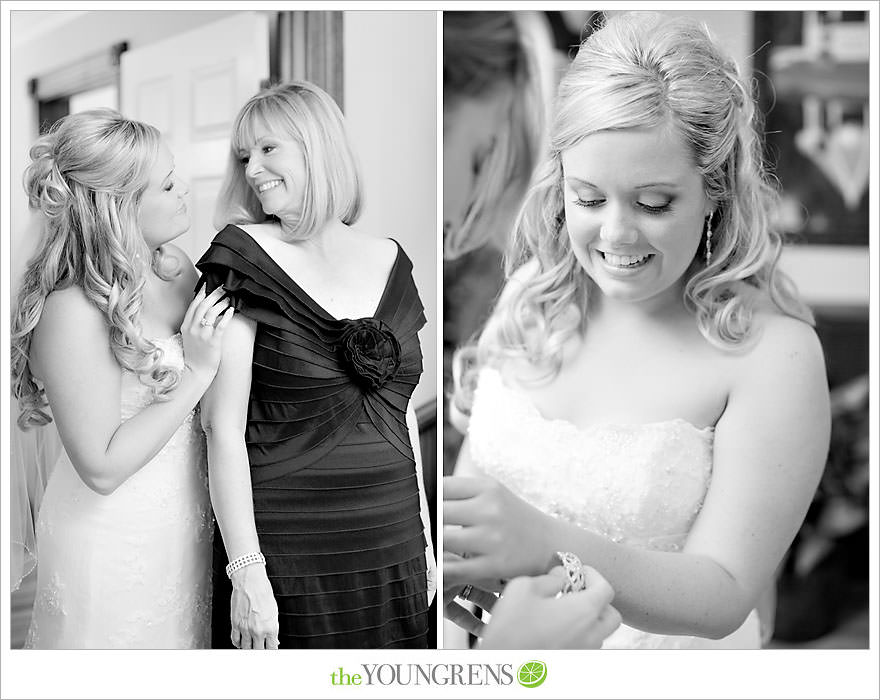 Nick and Melissa opted for the First Look just a few weeks before their wedding. Although they were unsure about it at first, they both said it was AMAZING! Nick is a pretty emotional guy, so he said it meant a lot to be able to completely express his emotions with Melissa while they were alone and without the pressure of the ceremony. We LOVE this guy!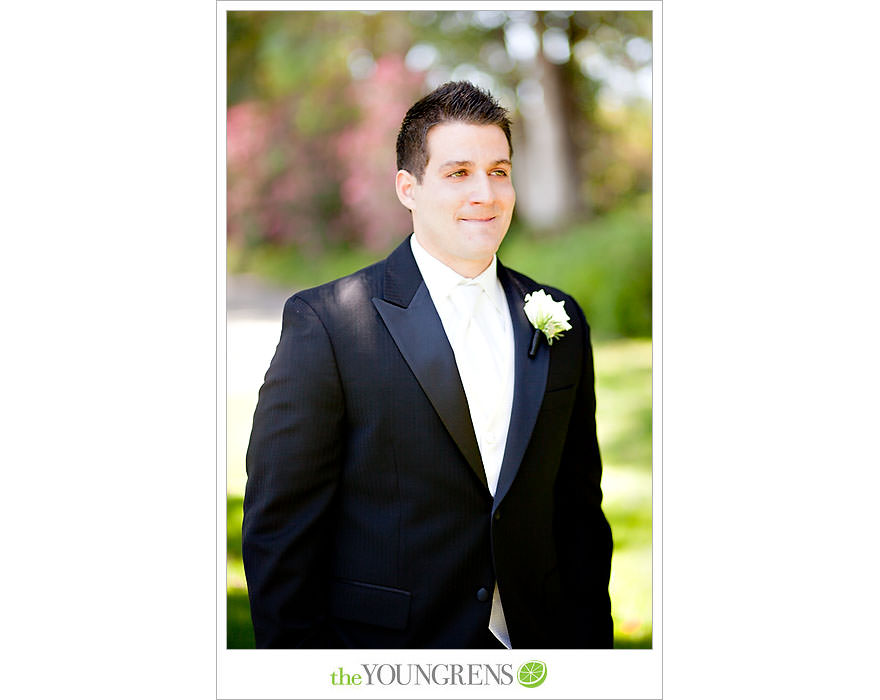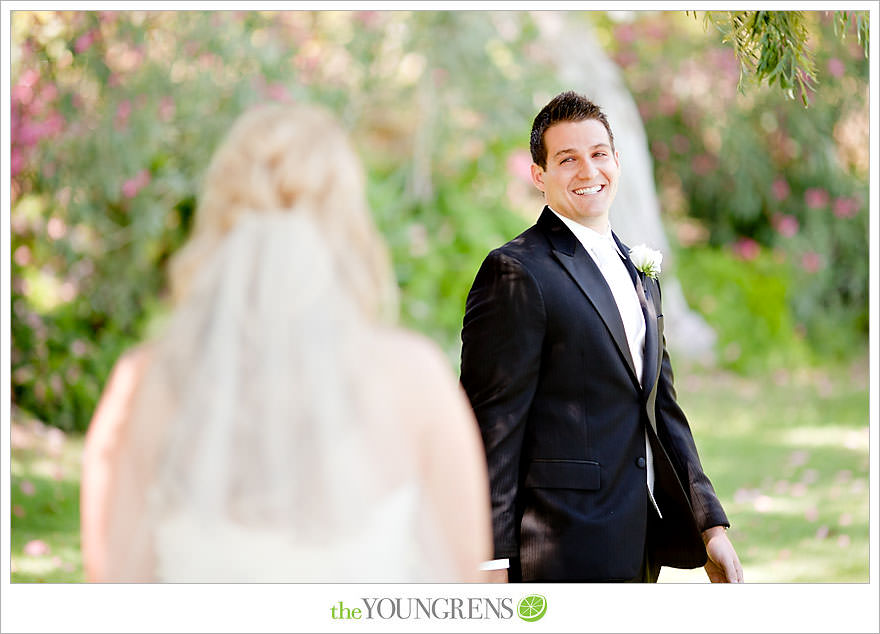 So stinkin' sweet! These two were so HAPPY.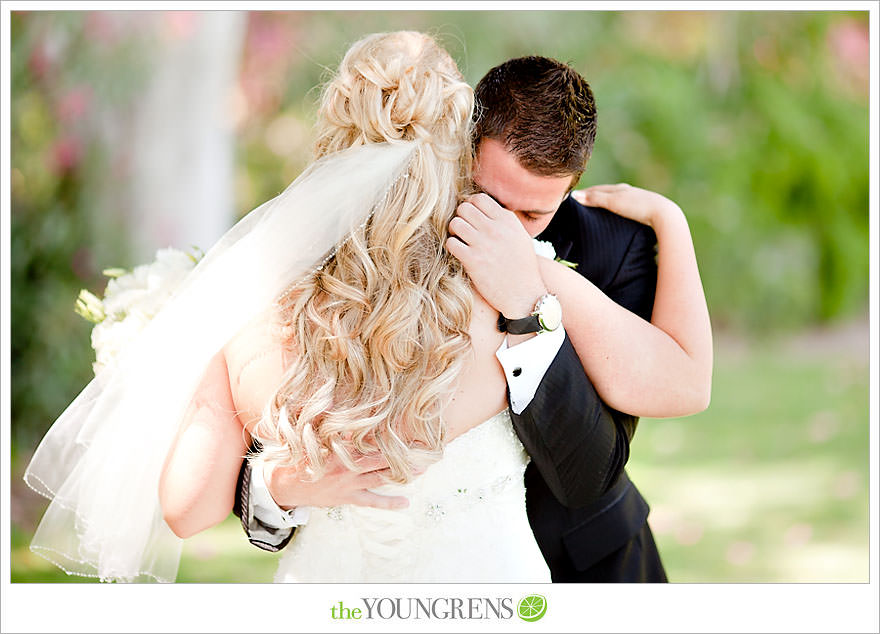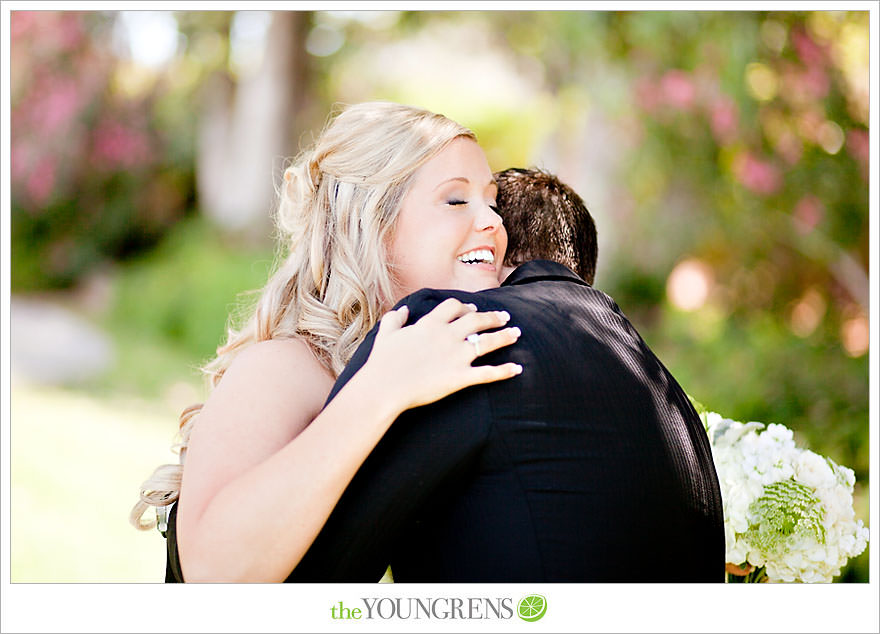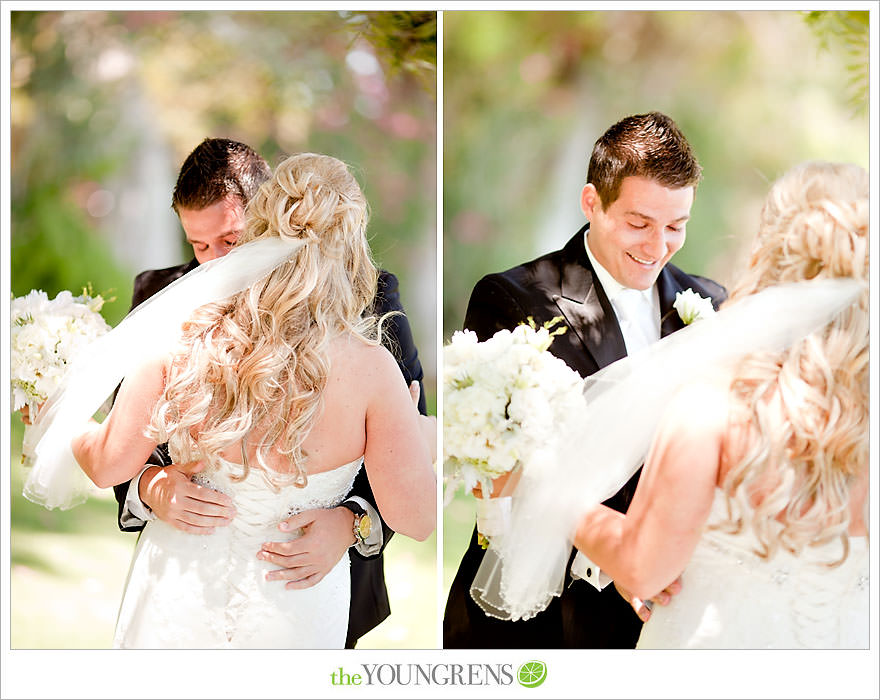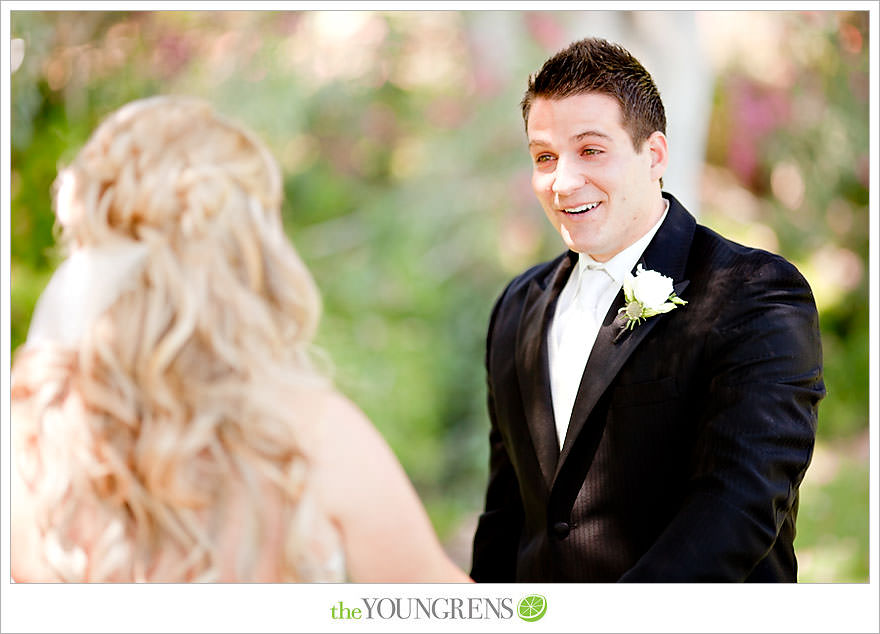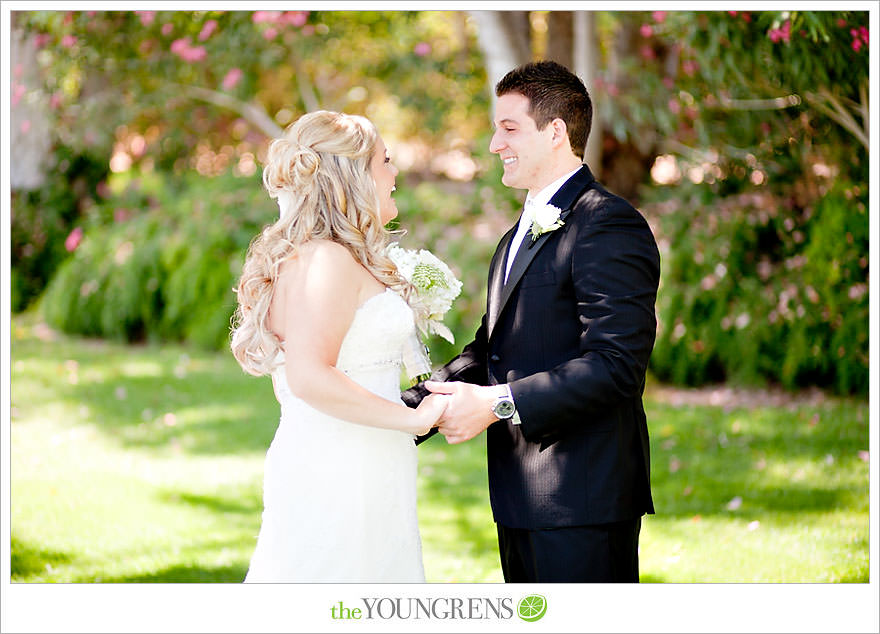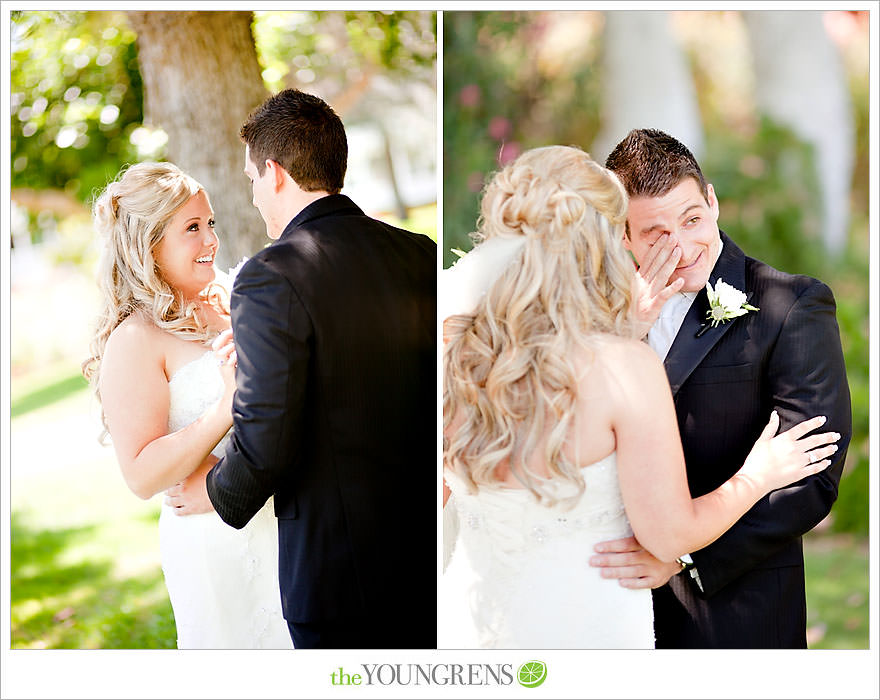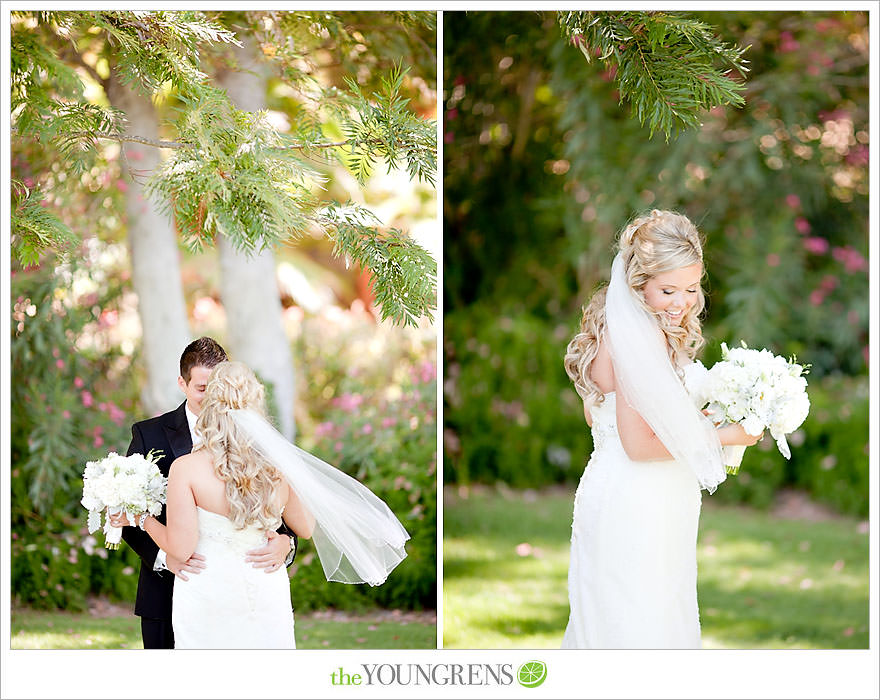 I think my favorite part of their First Look was that Nick got to check out Melissa for the rest of the day!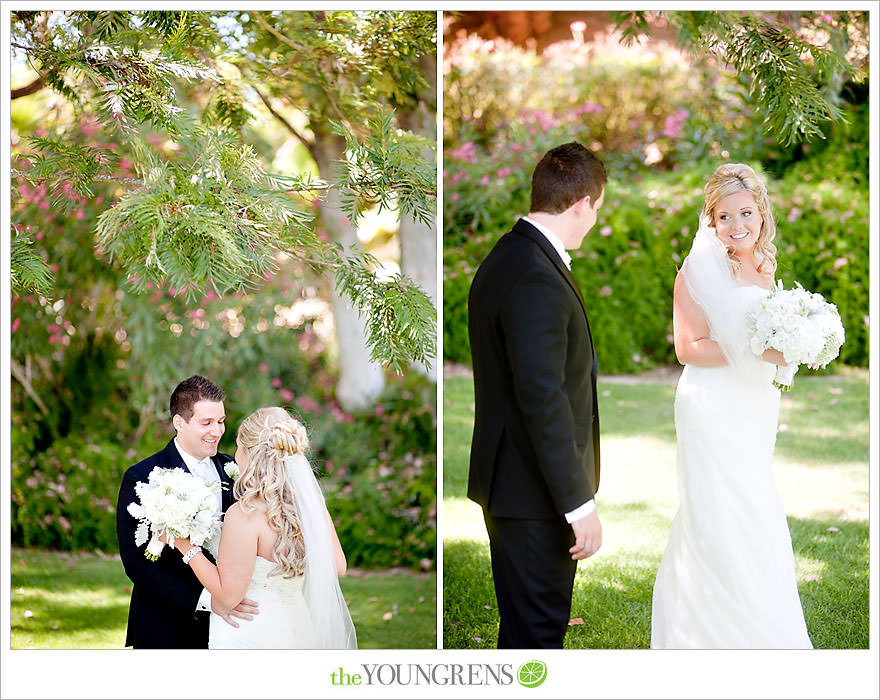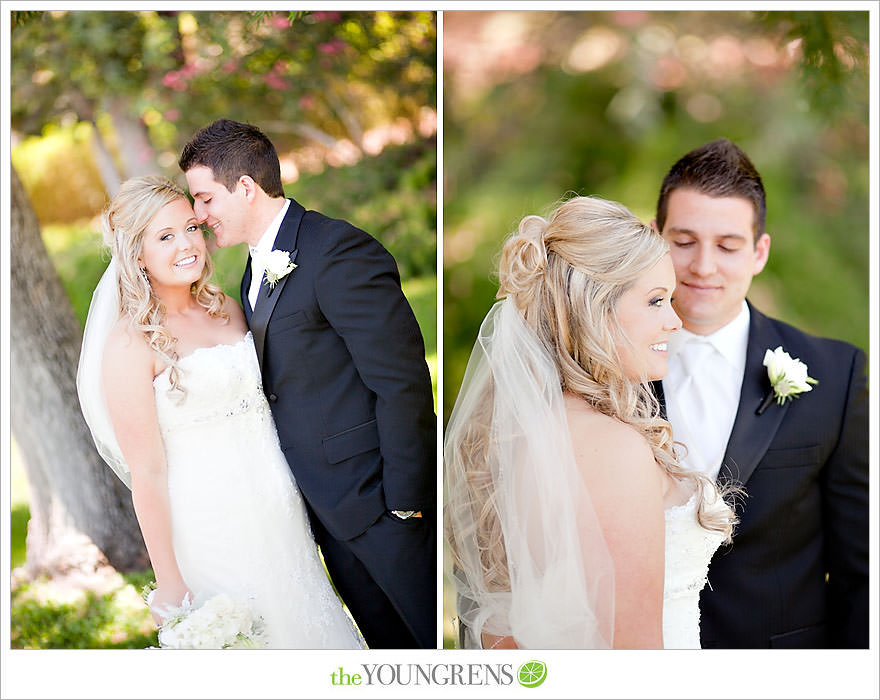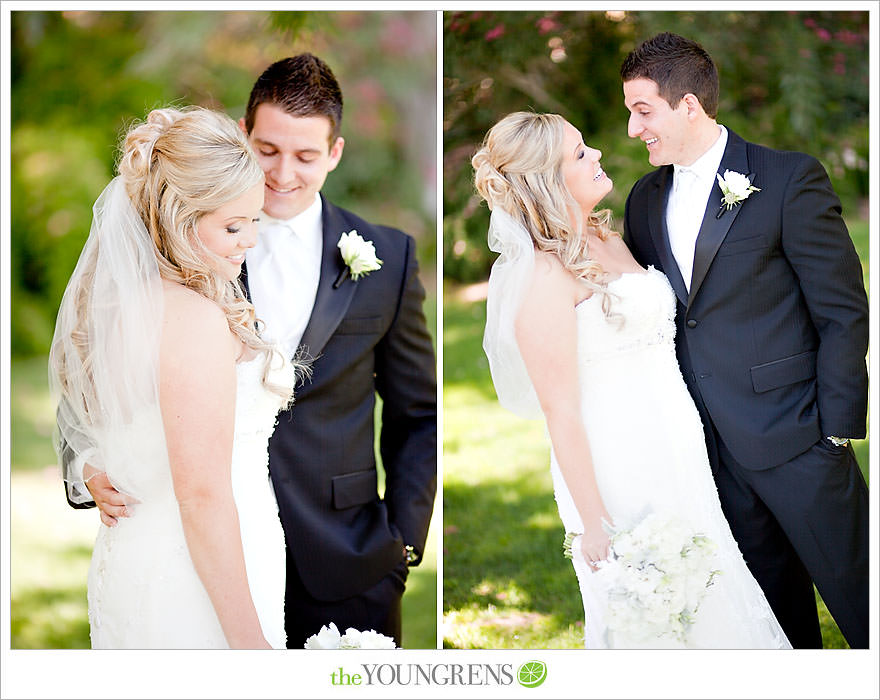 Melissa, you are not only fabulous and gorgeous, but you are stunning!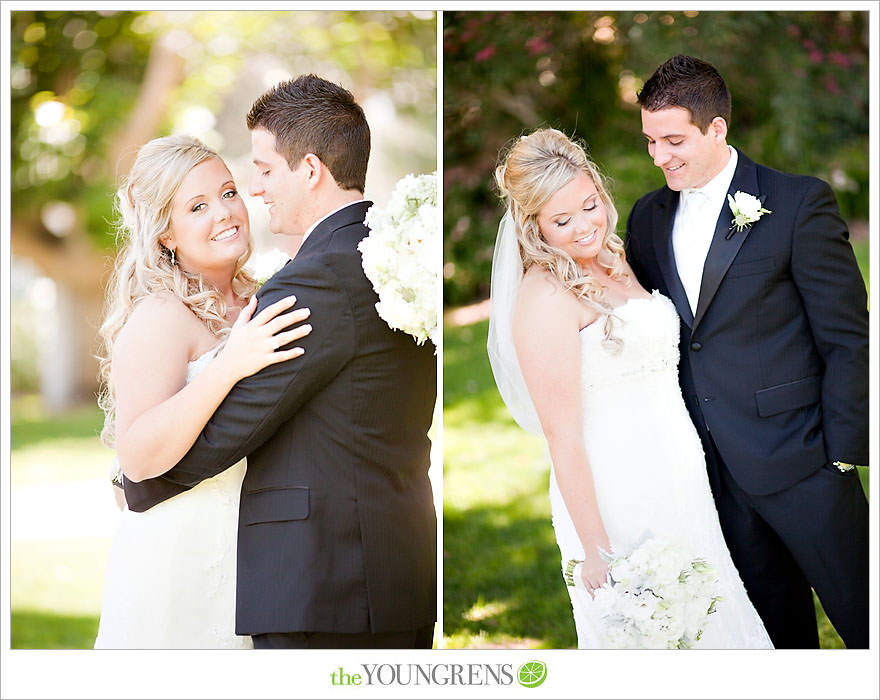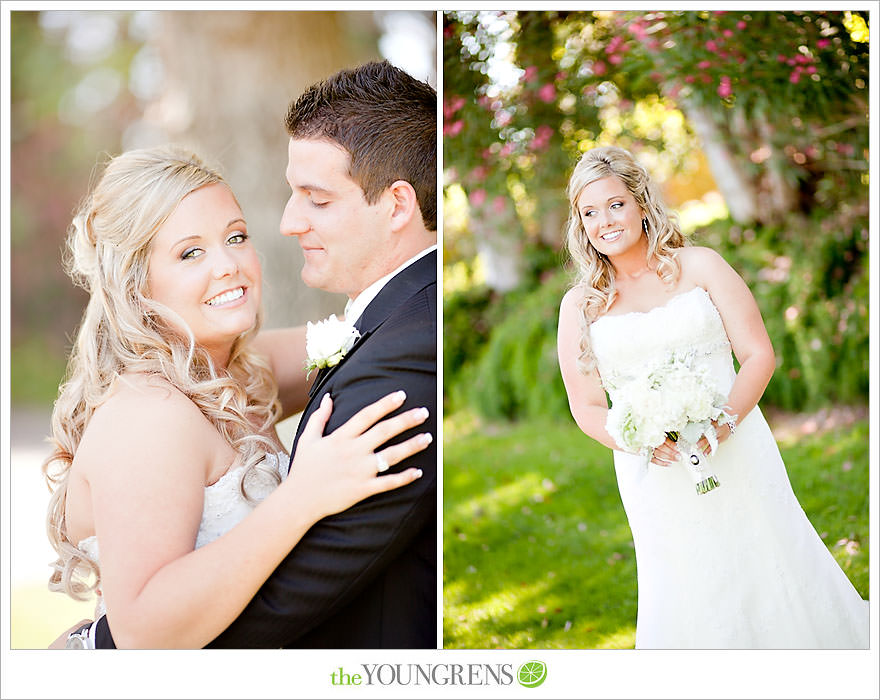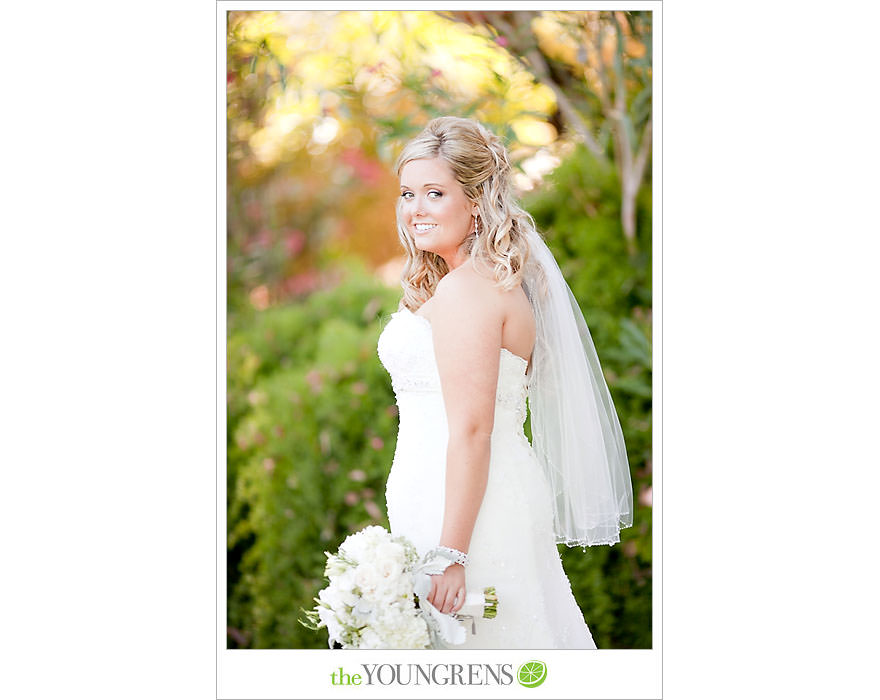 Hannah Sampson of Modern Bouquet rocked the flowers. Hannah never ceases to amaze me with her impeccable style and gorgeous designs.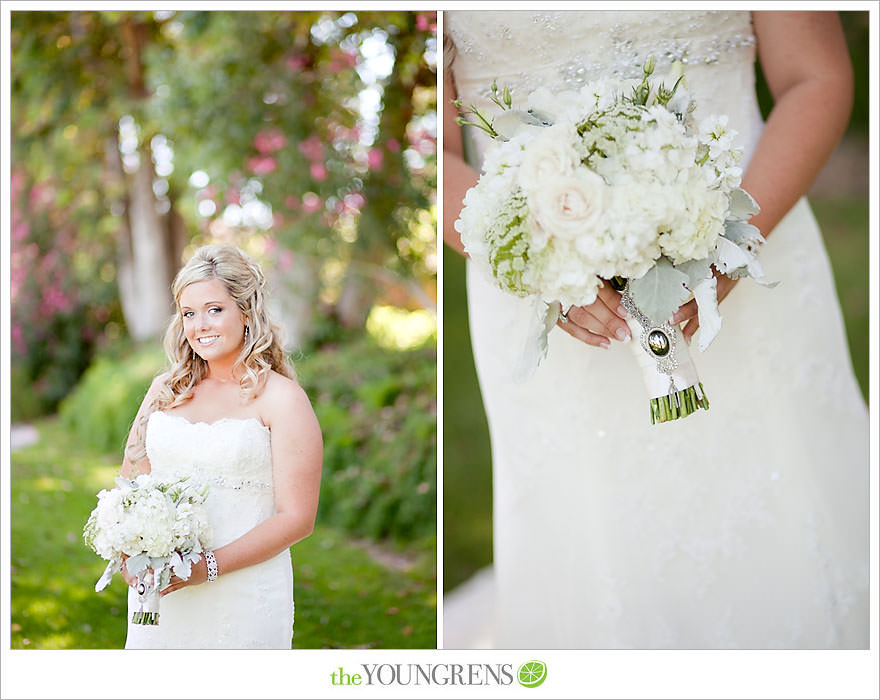 Melissa asked Hannah if she could incorporate these beautiful broaches into her bouquet. They're her grandmother's broaches from both sides of her family, so not only were they gorgeous, but they were super meaningful.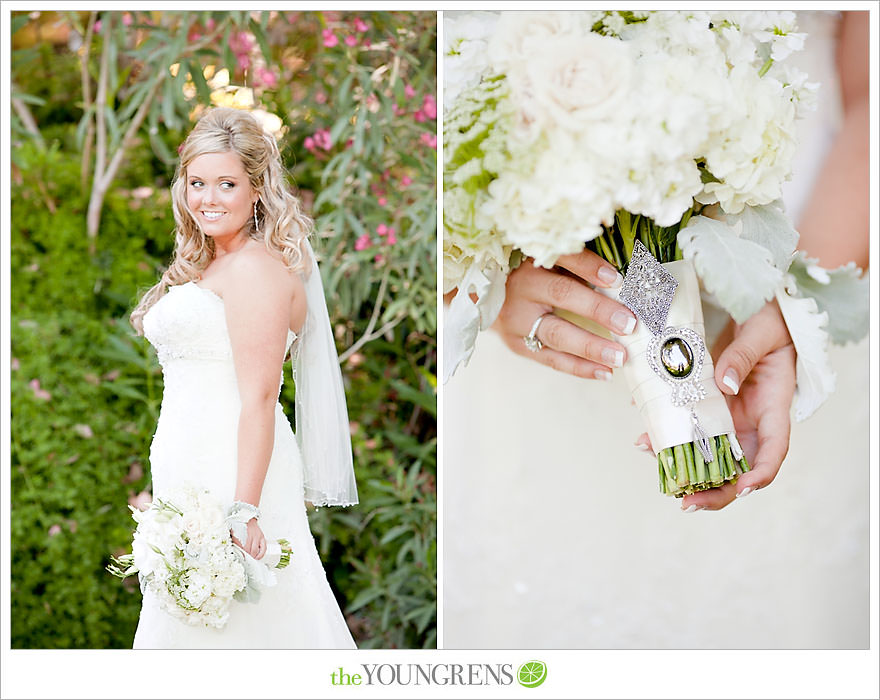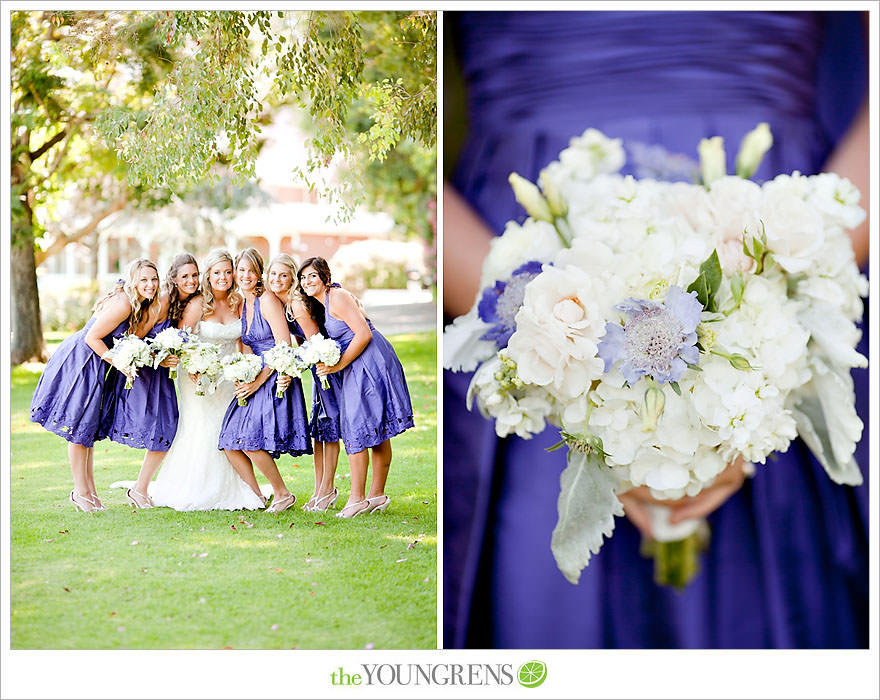 The lovely girls. A big thanks to our intern, Jamie, for capturing this one for us!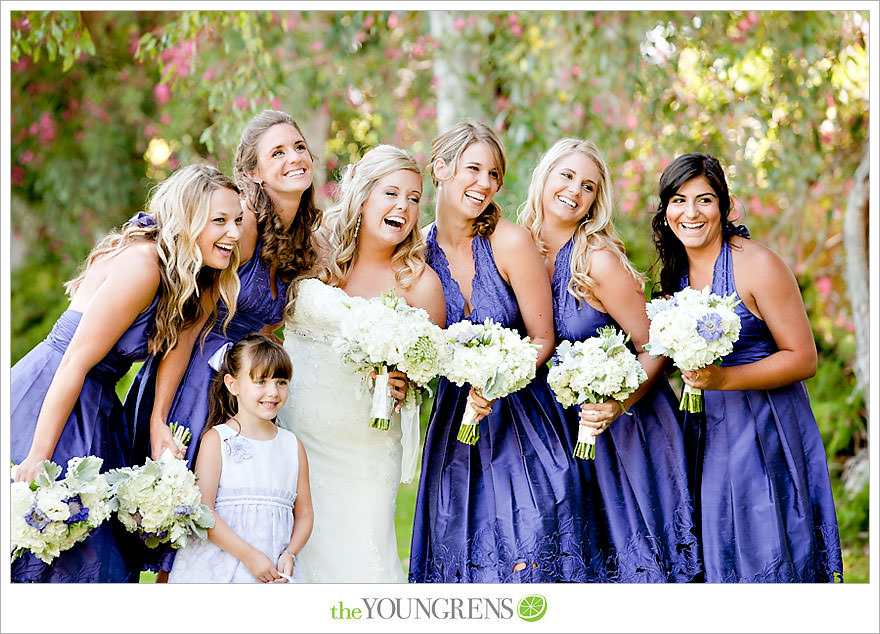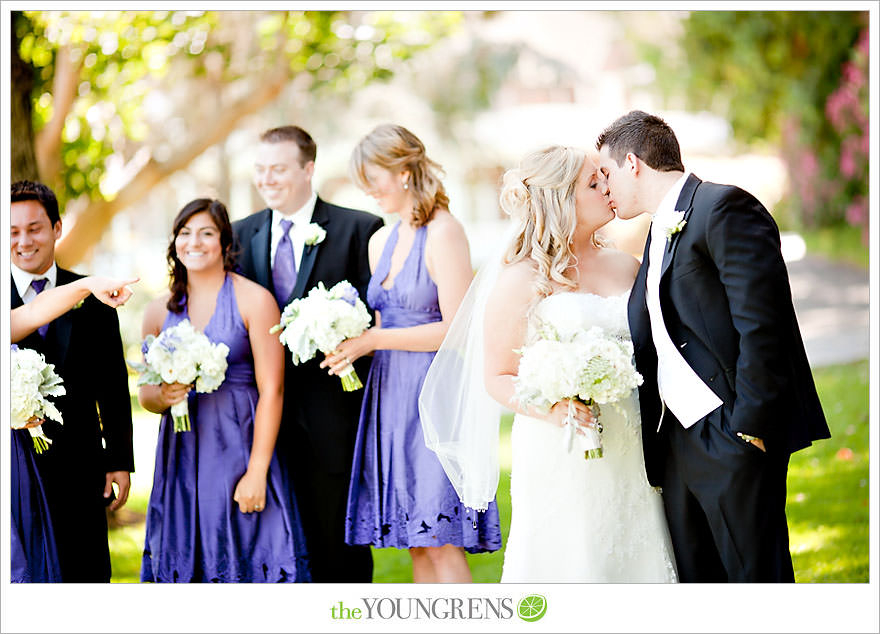 And the handsome boys.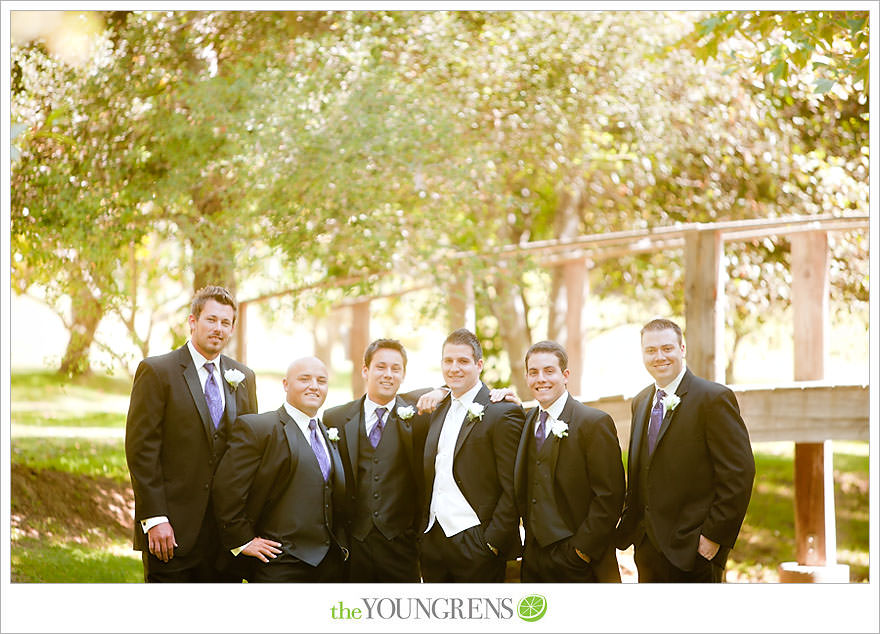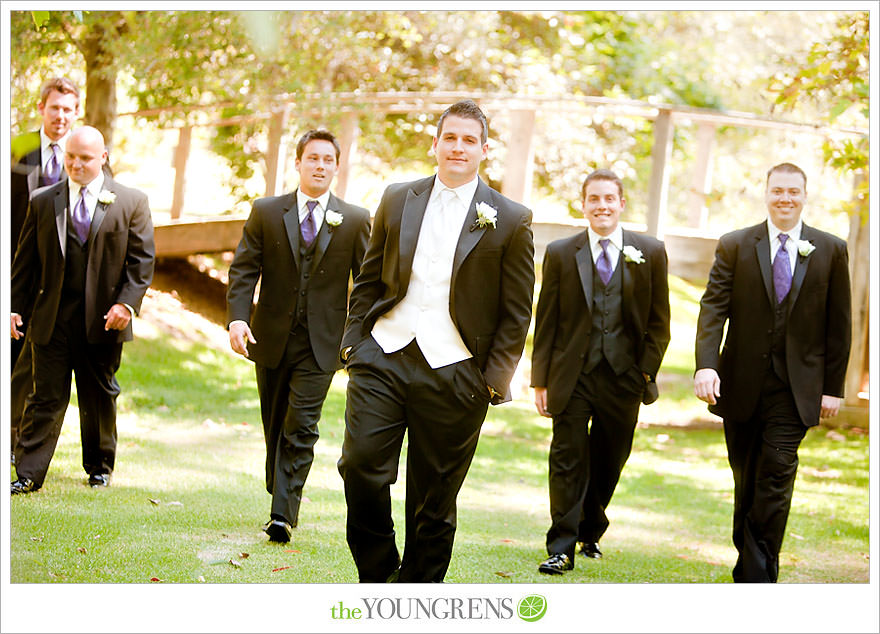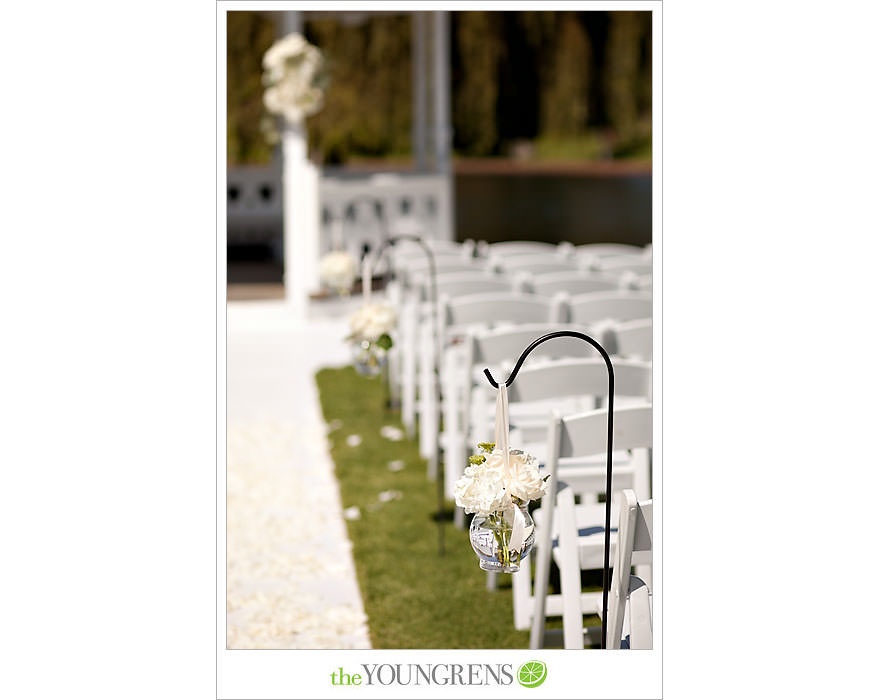 My favorite part of the Grand Tradition is that we get to hang out with these two sweet horses.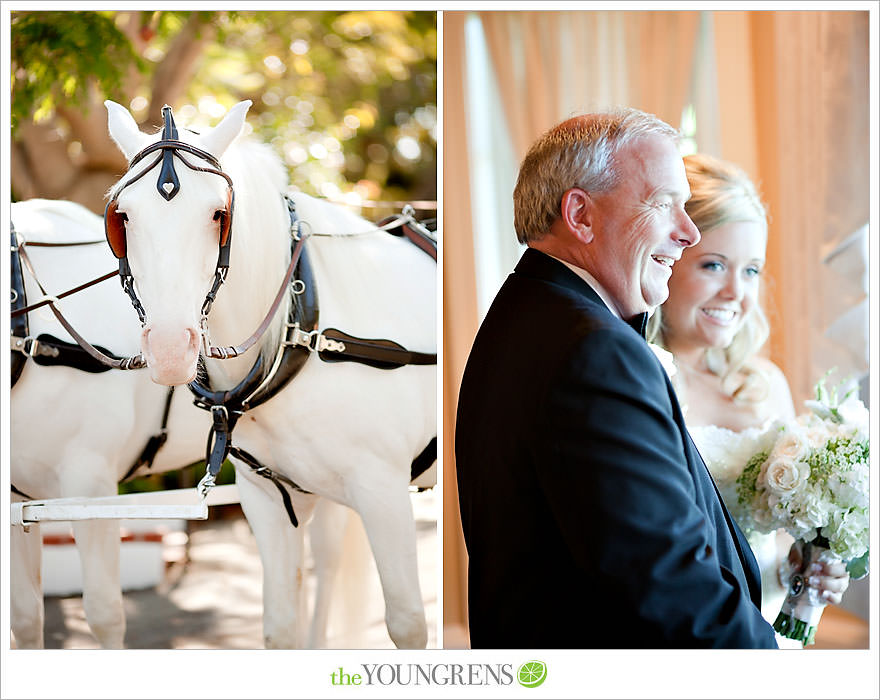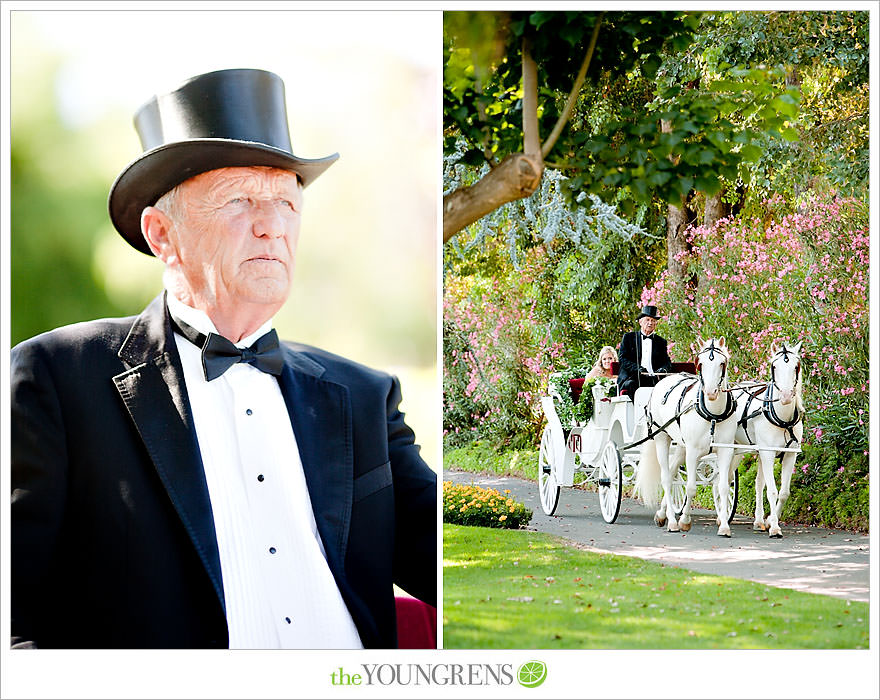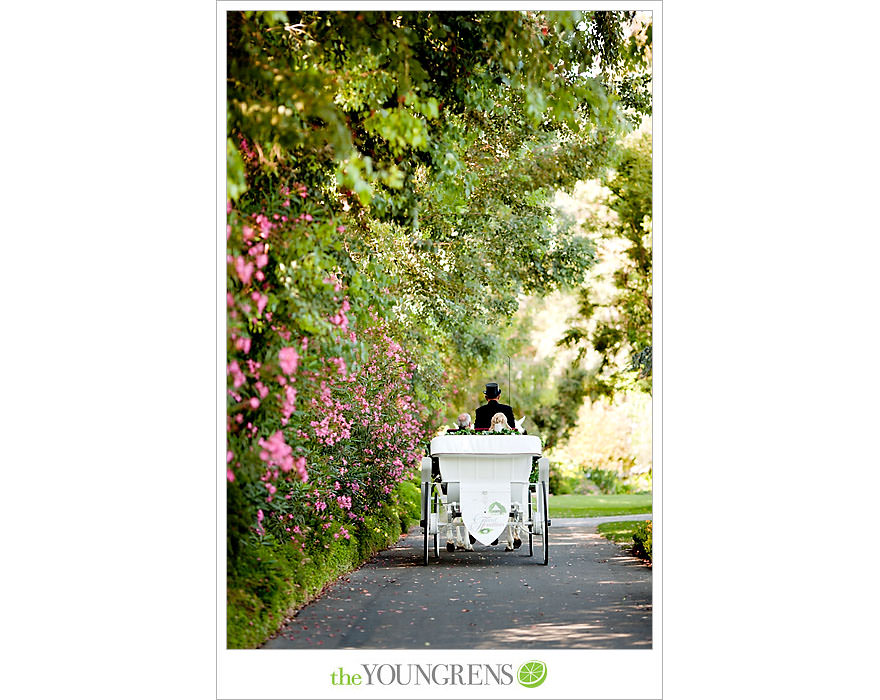 I loved how the pastor slowed down the ceremony and had Nick and Melissa take everything in. The day moves so quickly that you definitely have to slow down and enjoy it.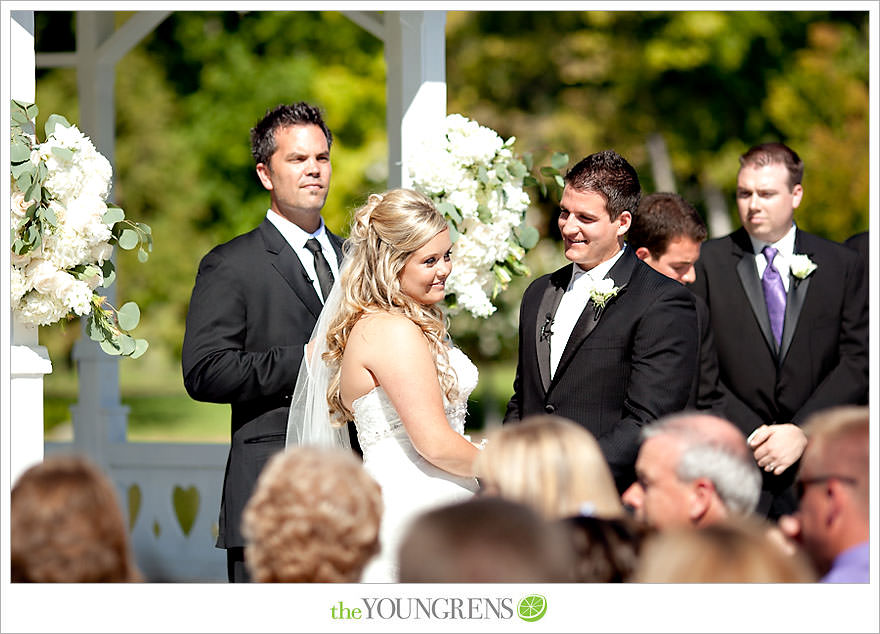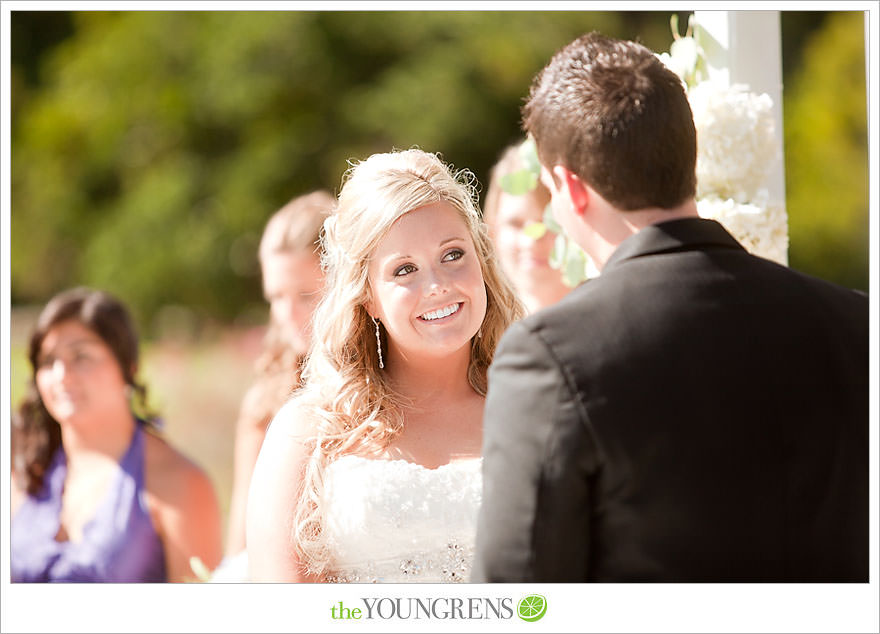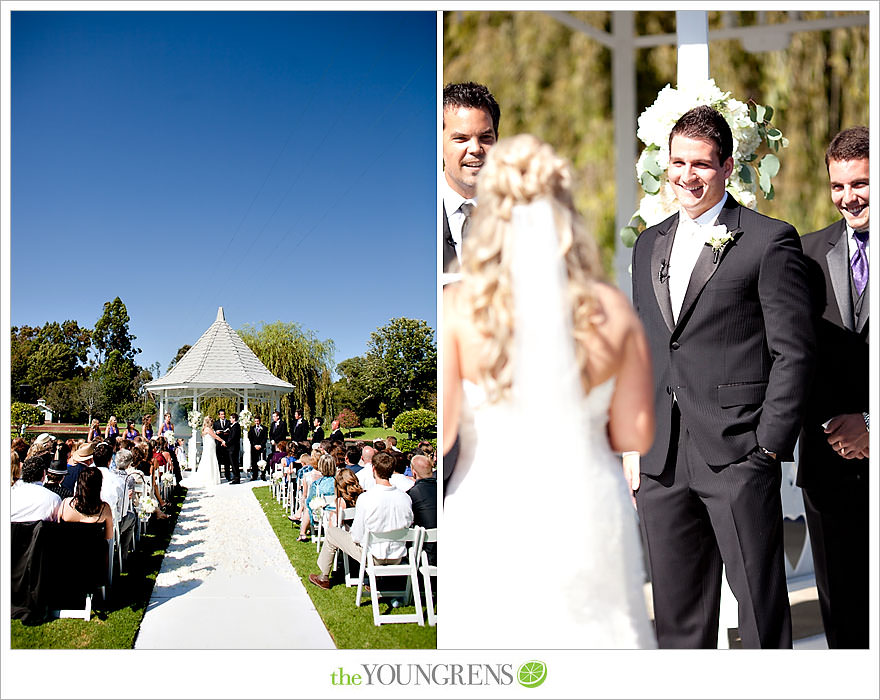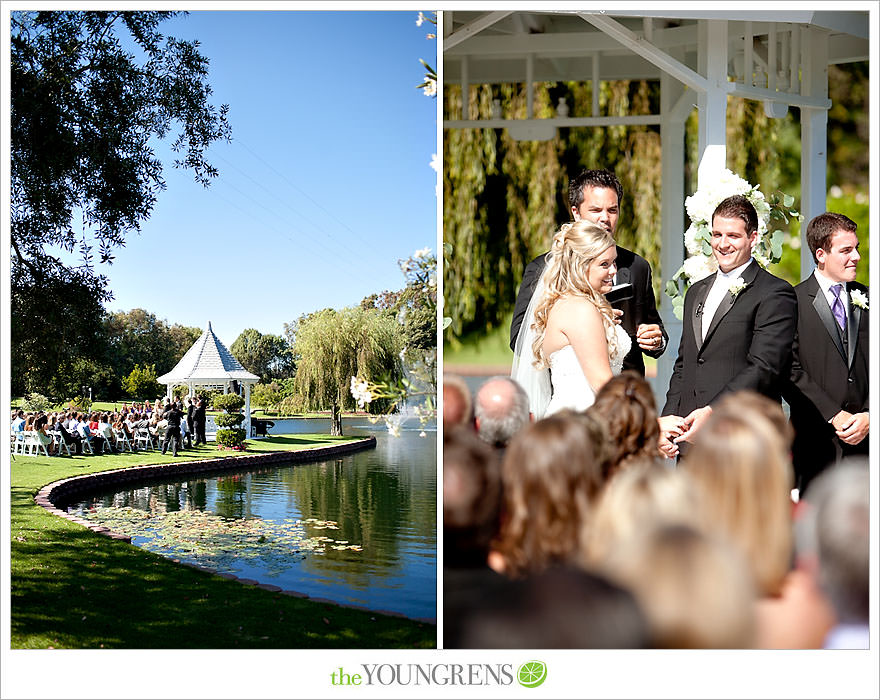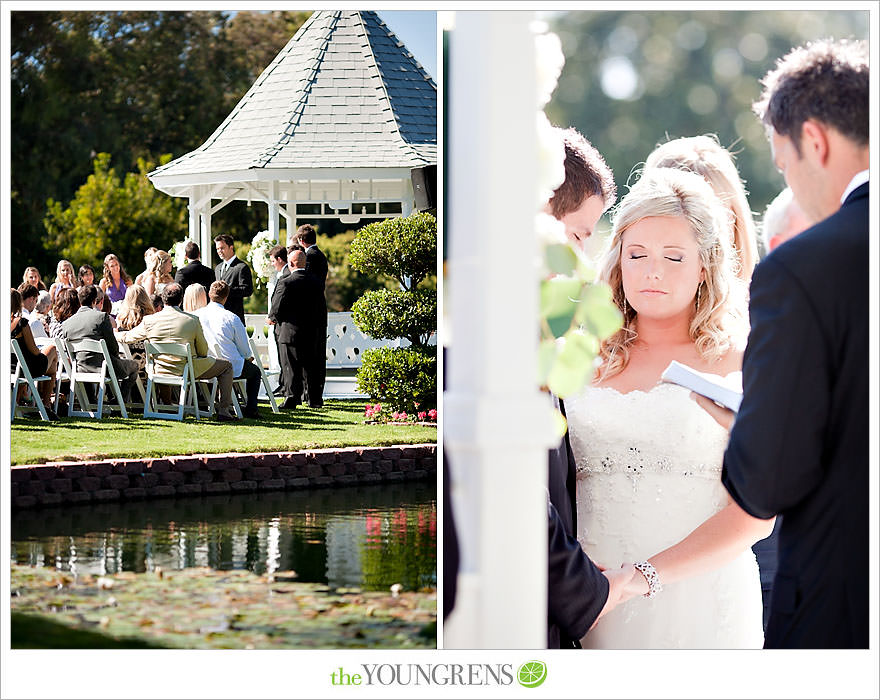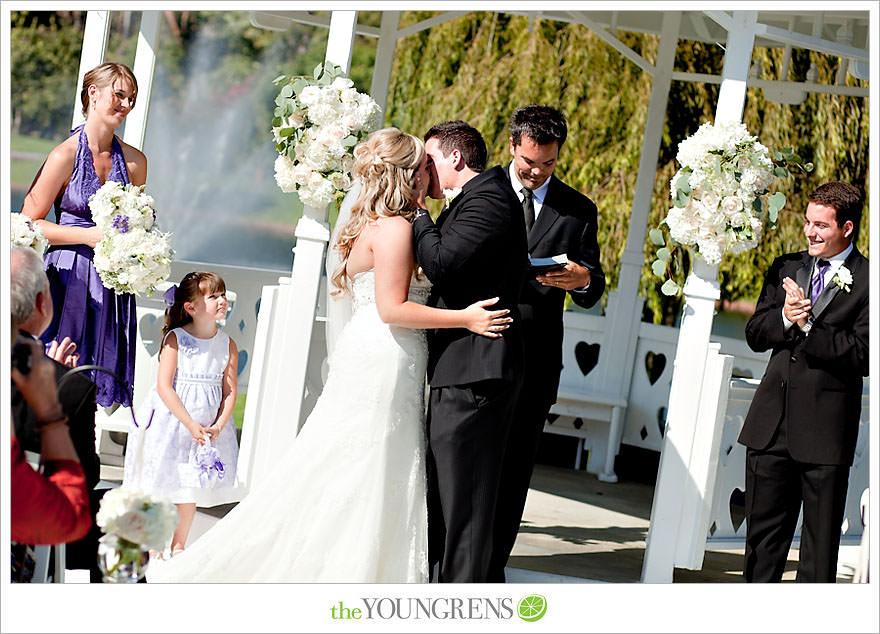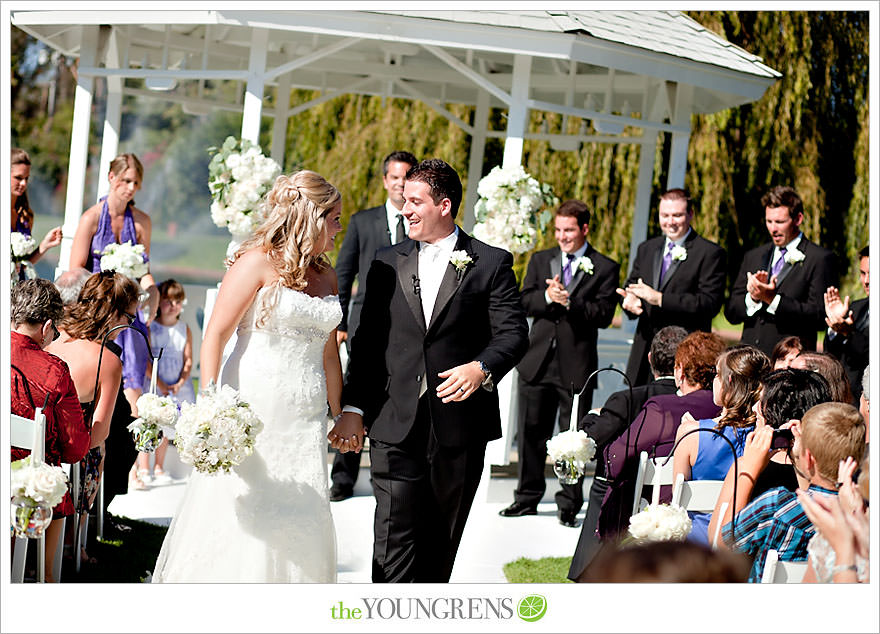 Married!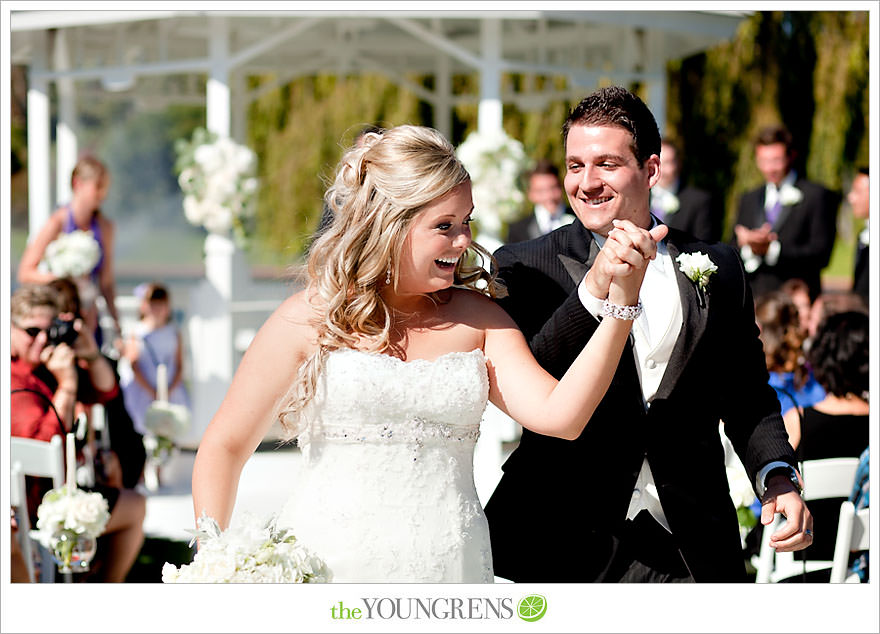 We'll be right back here tomorrow with the rest of Melissa and Nick's wedding at the Grand Tradition Estate, along with all of the fabulous details! Same time, same place – see you then!