Jenny is softly sophisticated, intensely graceful, wickedly smart, and painfully gorgeous. She's one of those girls that knows who she is, what she wants, and where she's going. In the meantime, her beauty makes everyone around her weak in the knees…
Chris is a dashing charmer with a sharp mind, a sensitive soul, and a great sense of style. But it's his heart-melting humility makes everyone around him fall instantly in love with him.
Apart, these two have everything going for them in life. Strong families, great minds, good educations, kind hearts, and brilliant smiles that could charm the pants off of a snowman. But together – wow. When they're together, they become downright magical. Jenny's strength is only made stronger by Chris' soft soul, and Chris' clever intellect only becomes more genius under Jenny's steadfast respect. And there's something so downright romantic about two people that become powerful when they're together. It's like they weren't just made for each other, but they were prepared to better each other. To challenge, sharpen, and sustain one another.
They weren't just meant to be together. They were meant to thrive together.
Chris and Jenny's wedding at the Richard Nixon Library in Yorba Linda can only be described classic. Jenny's elegance and sophistication was in full effect at their black and white affair that could rival any stately gathering on Capitol Hill with it's refined style. Ashley of Agape Planning coordinated the day from top to bottom and we began with the ladies at the house in which Jenny grew up in Huntington Beach.
I always know it's going to be good day when I'm greeted by some sparkles.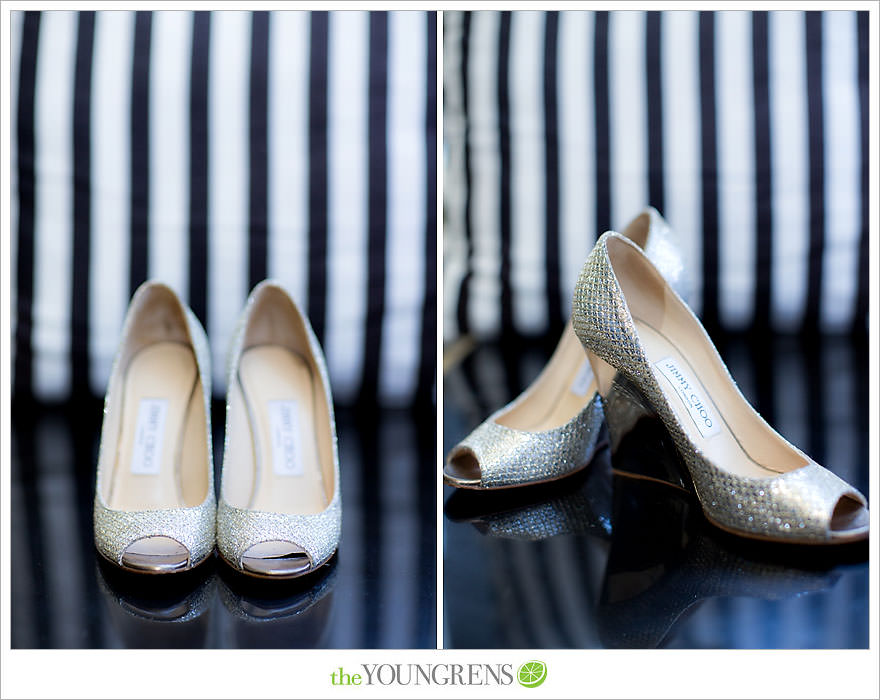 Jenny is one of the most thoughtful brides I've ever met and she incorporated tons of family heirlooms into her wedding, including a pin from her grandfather's service in the military when he was courting her grandmother and a locket with both of her grandparent's photos.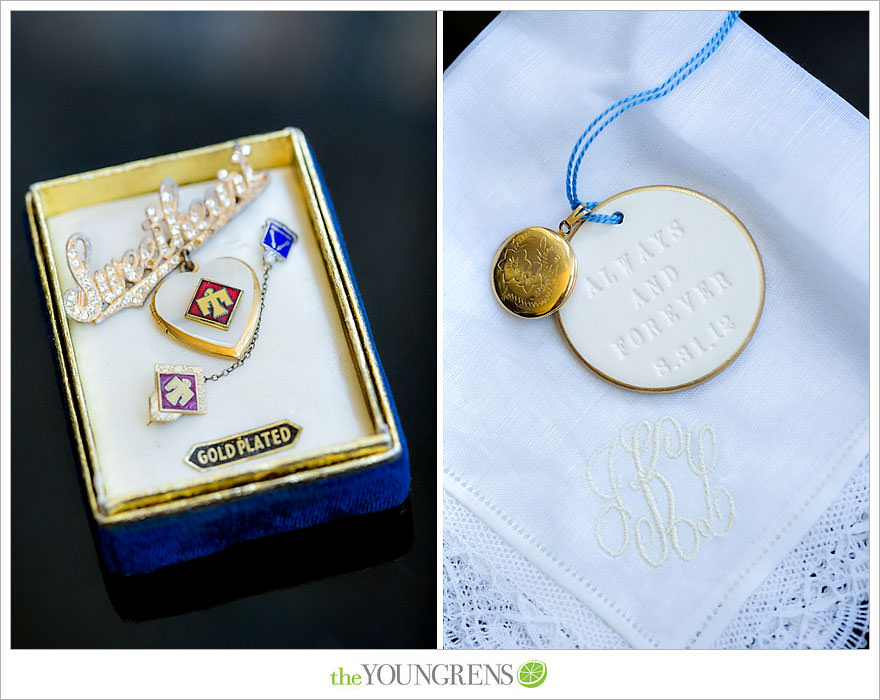 Jenny's silk gown from Romona Keveza was the perfect refined look for this stately girl.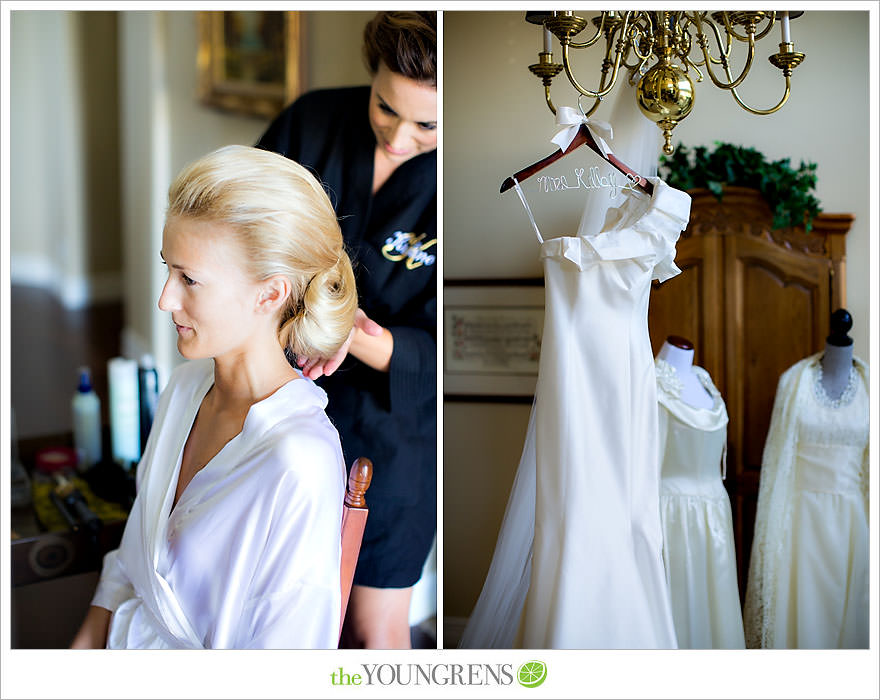 Even her pup put on his best outfit for the day! Love it!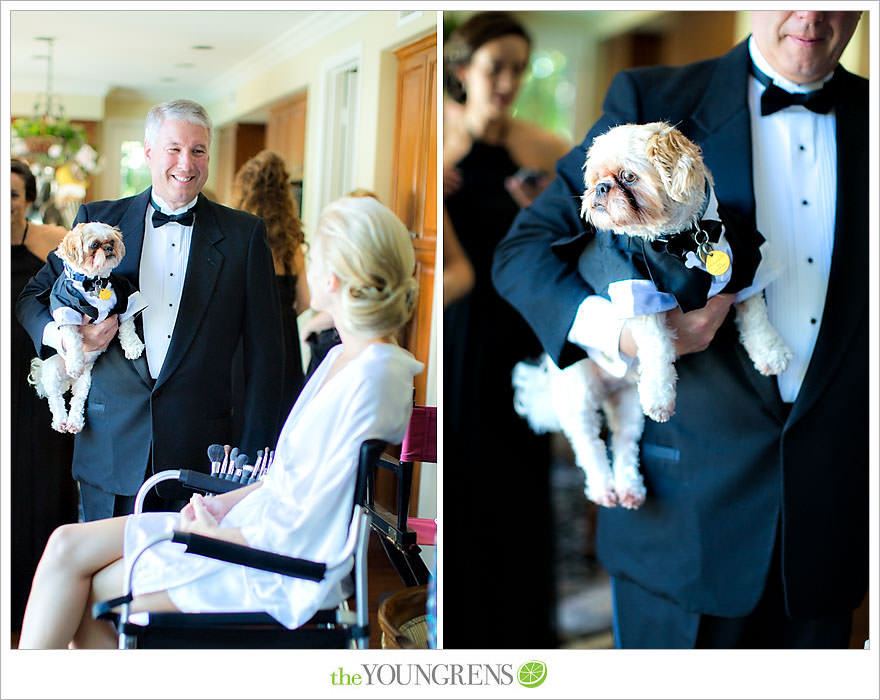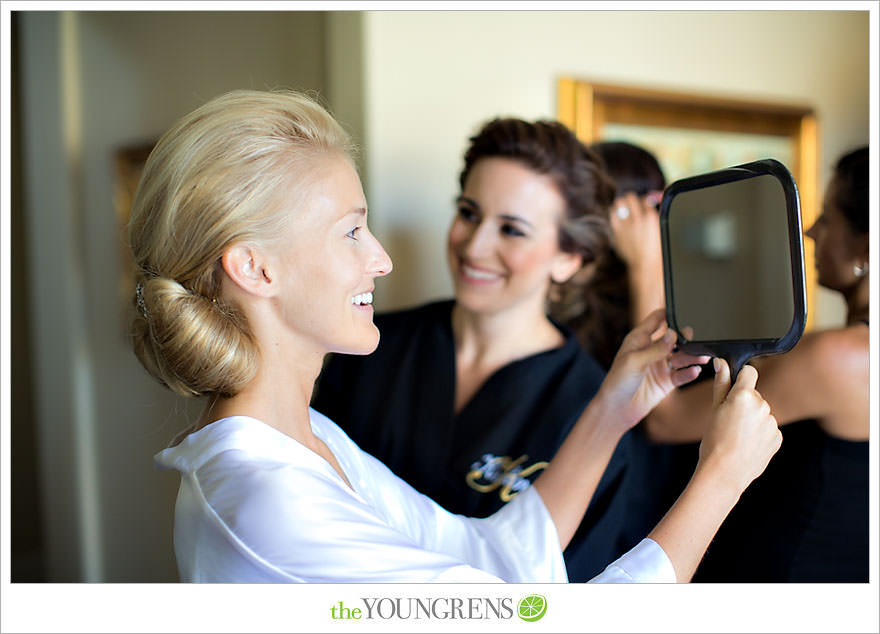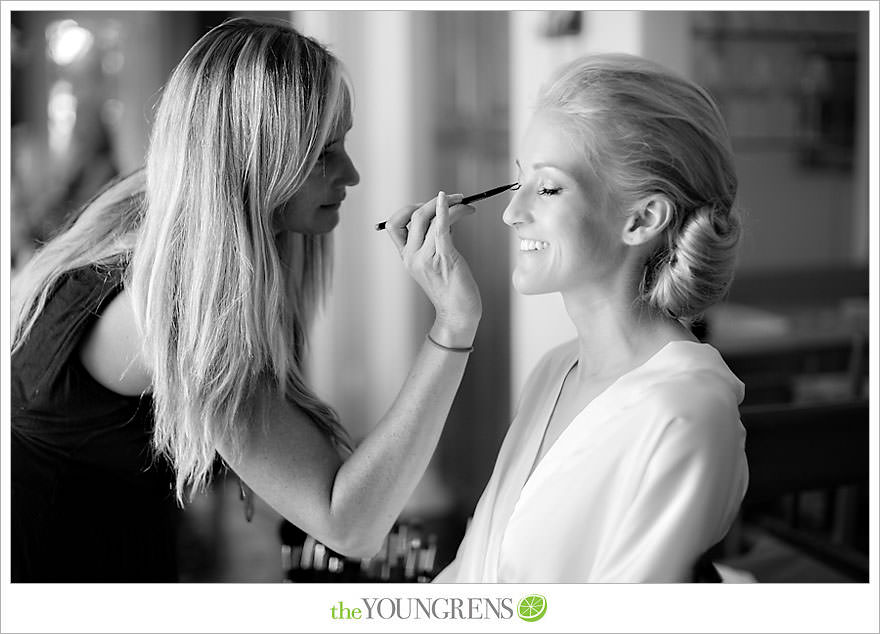 Meanwhile, Jeff hung out with Chris and the boys.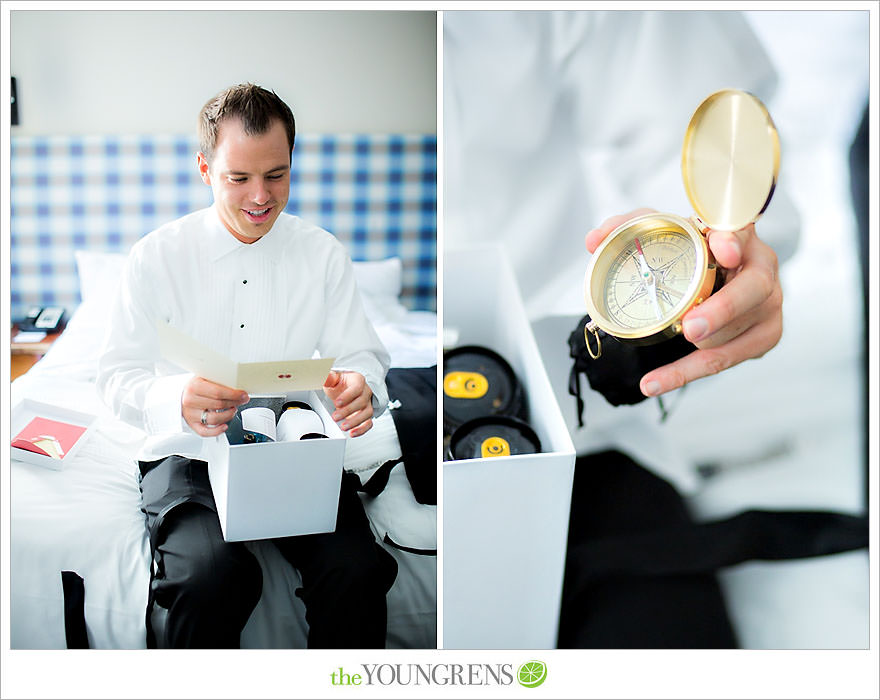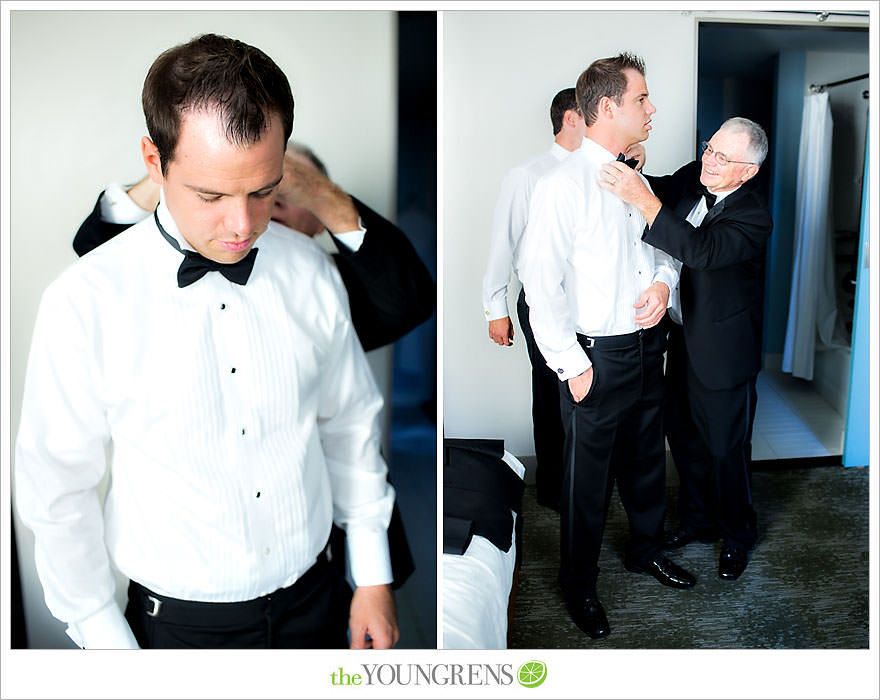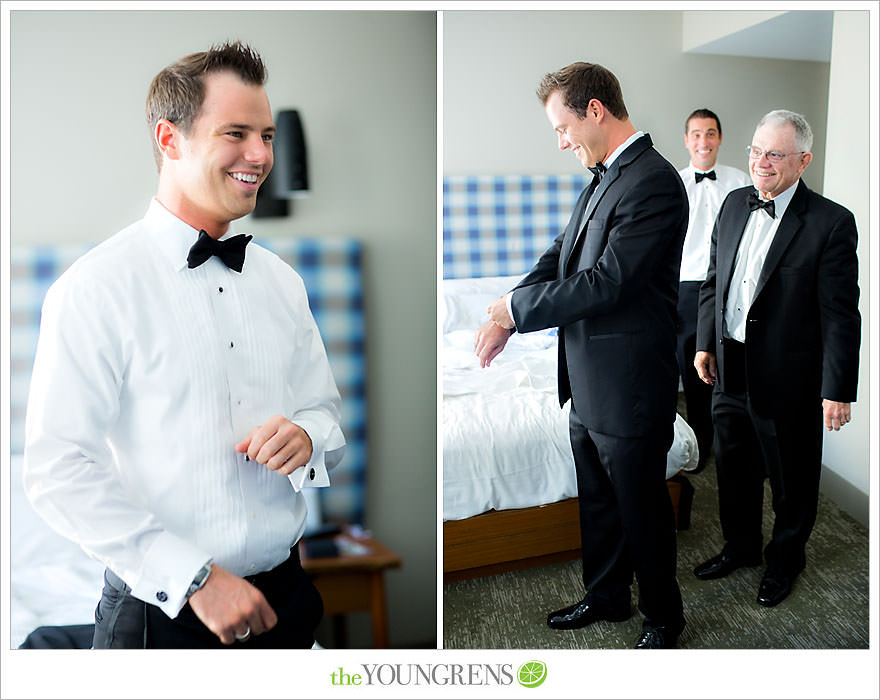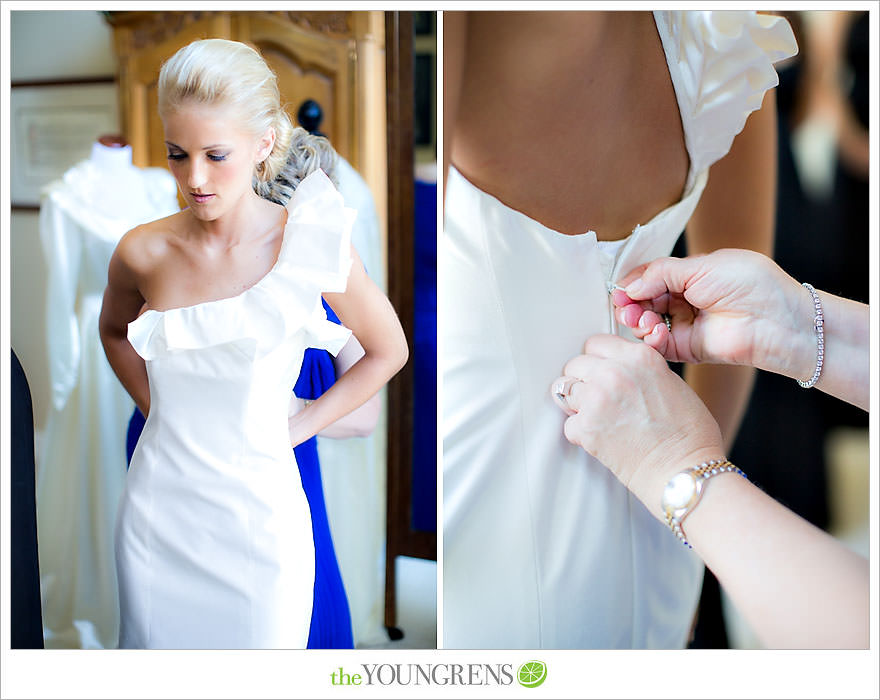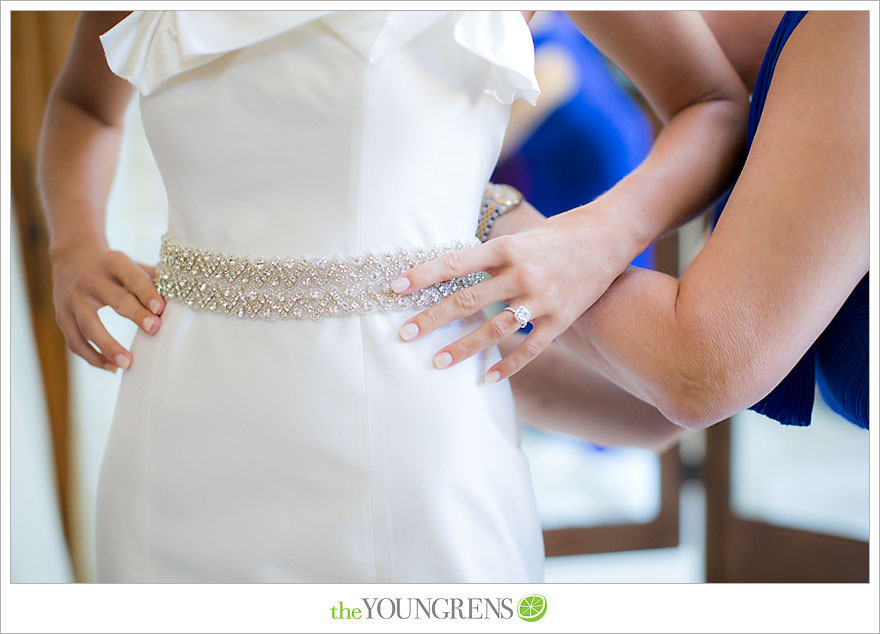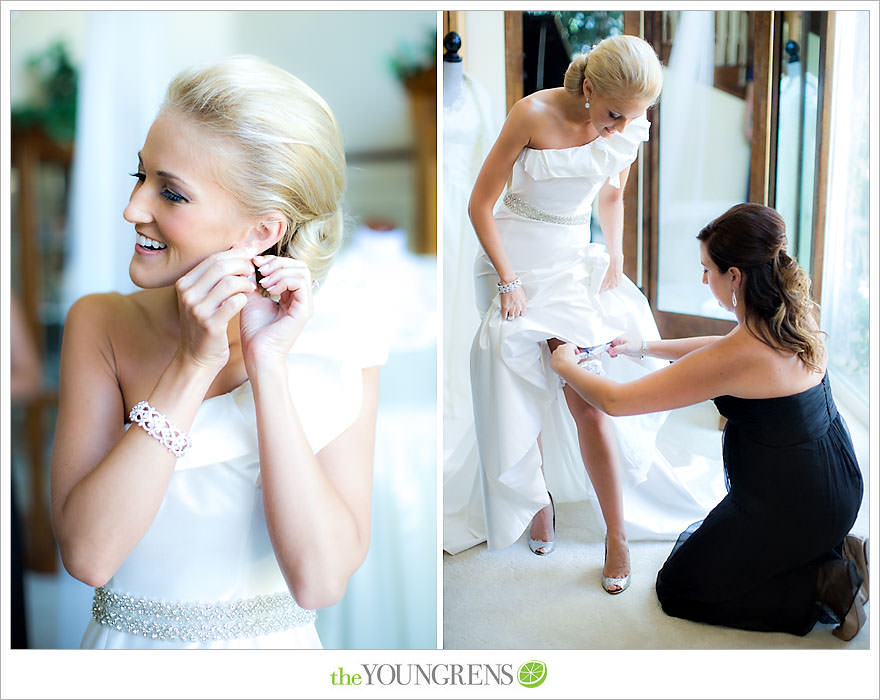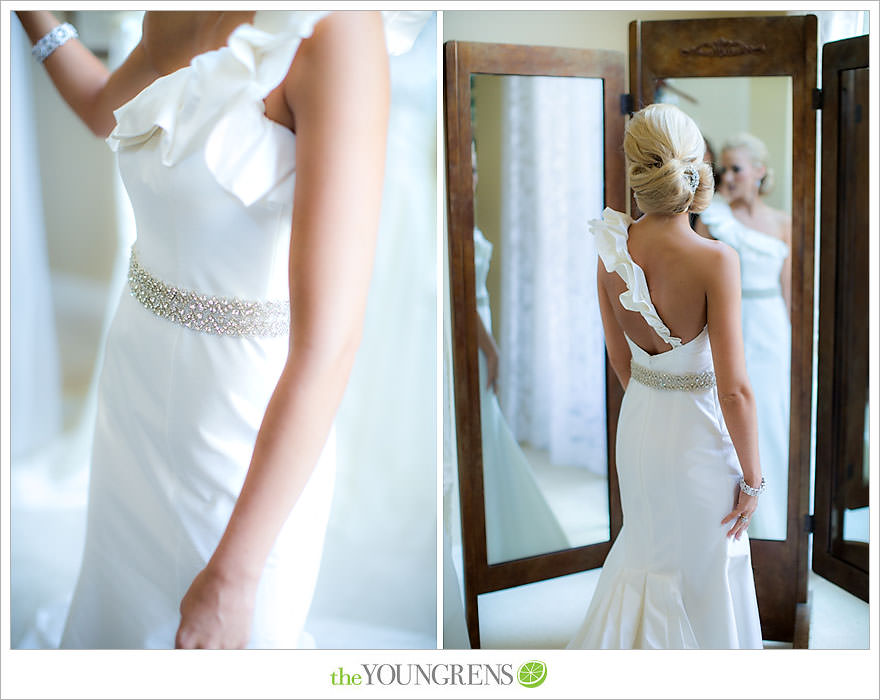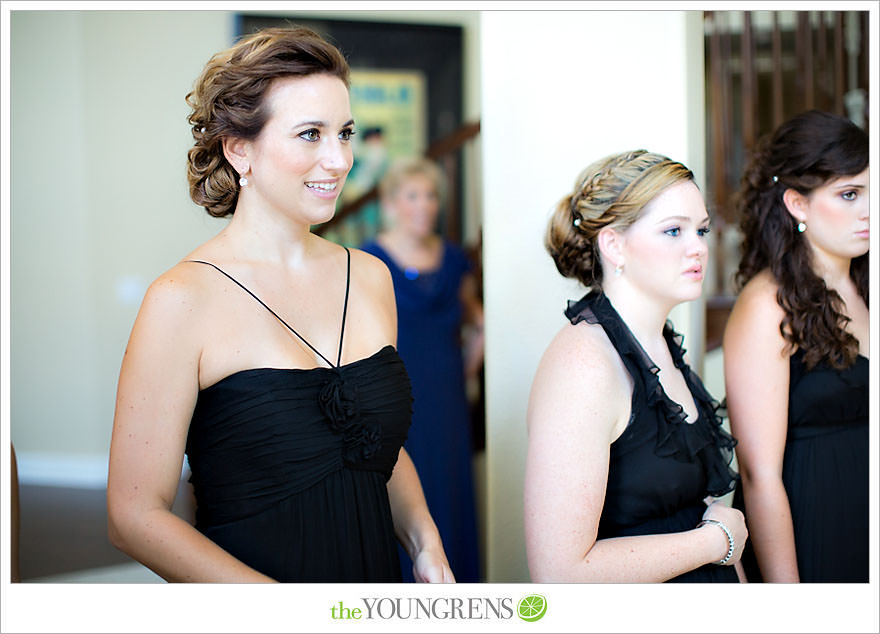 Family is sooooo important to these two so Jenny had her grandfather wear his heirloom and she made a special boutonniere for her father thanking him for opening up her eyes to the world by taking her traveling. It was pretty stinkin' emotional.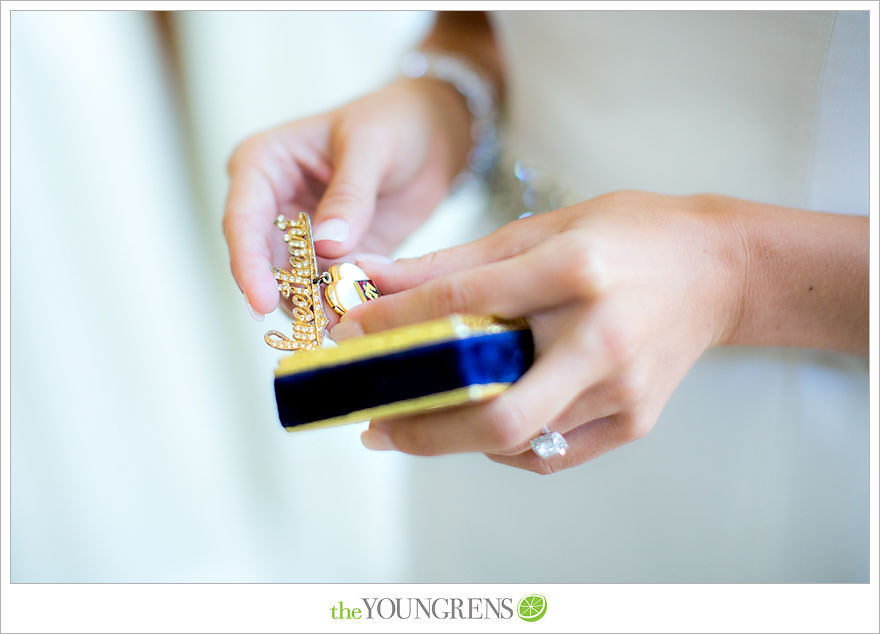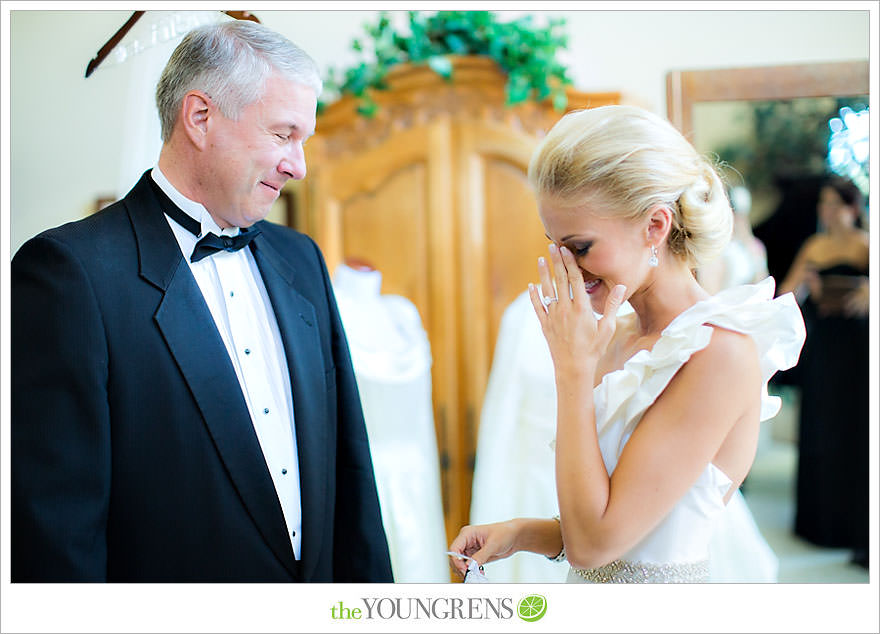 The OC Cruiser took the entire gang across town to the Nixon Library and Jenny followed along behind with her dad.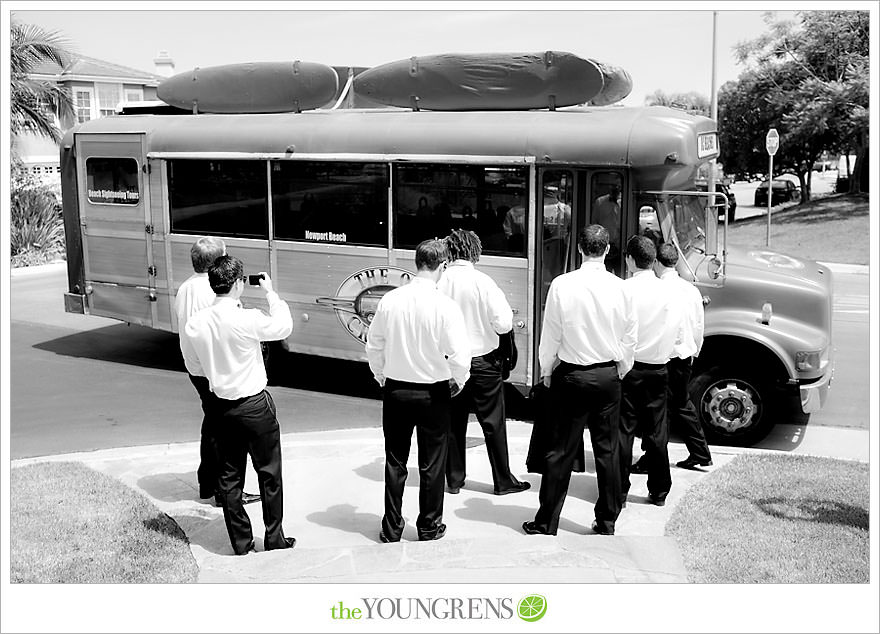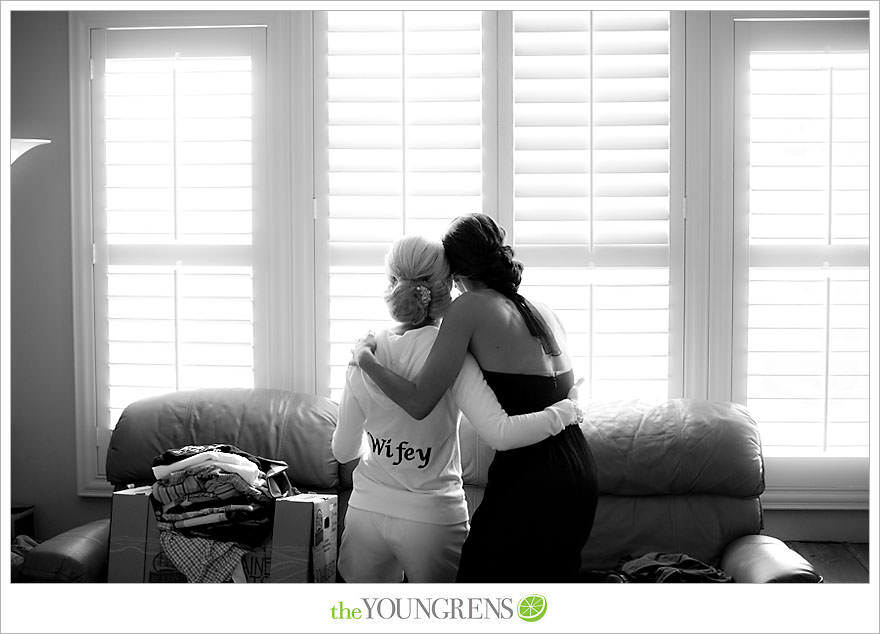 Once at the Library, Jenny took Chris' breath away during their First Look.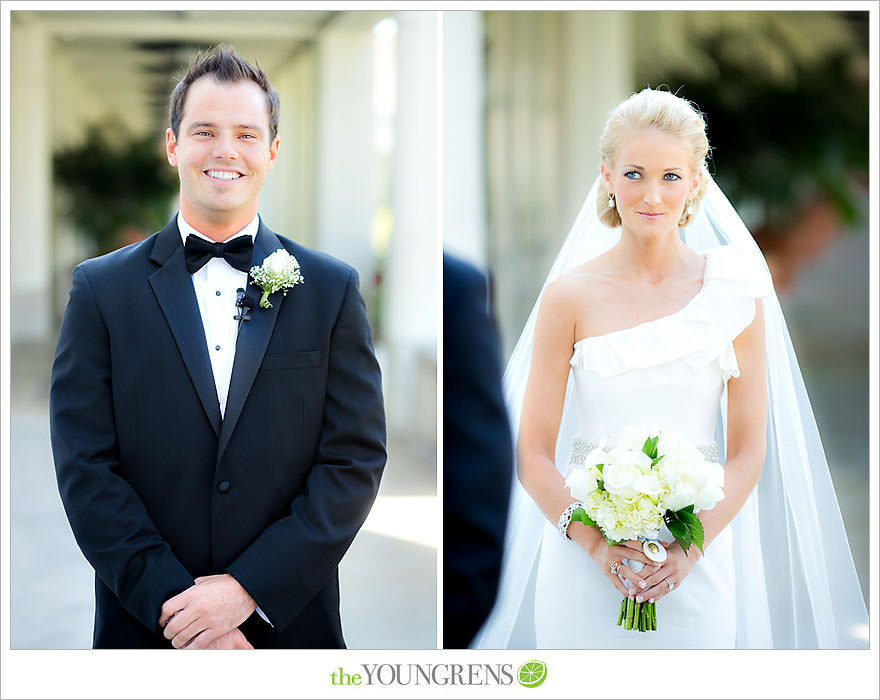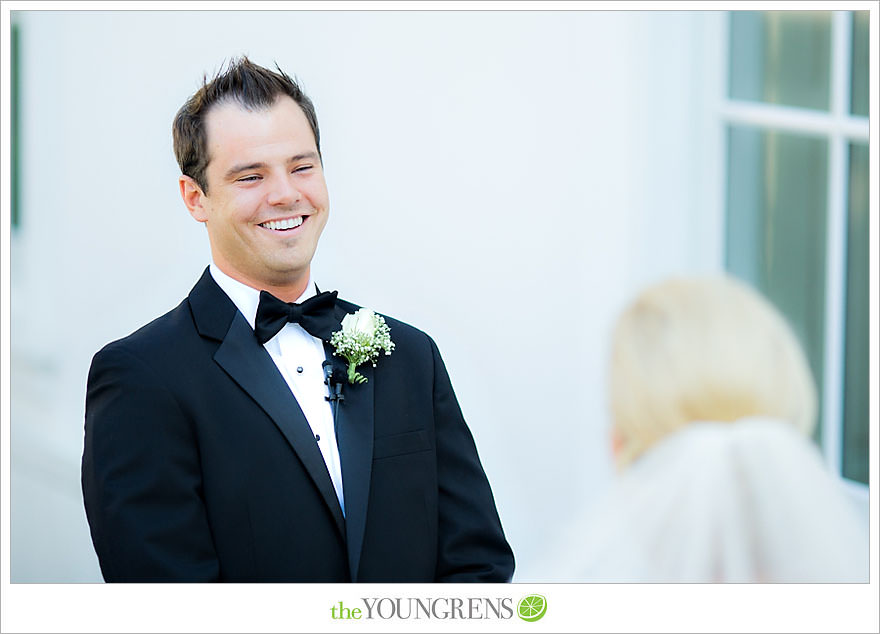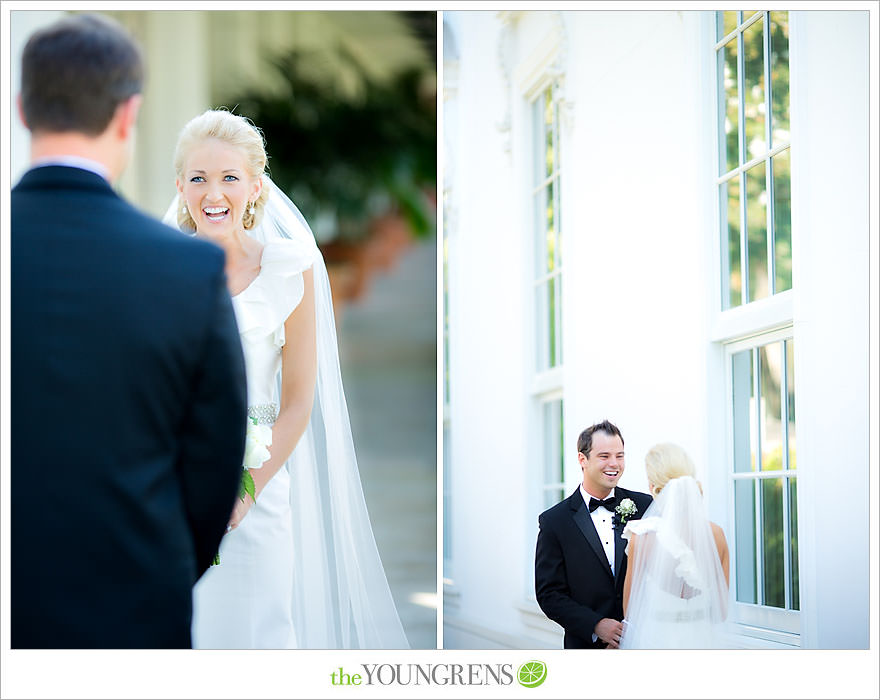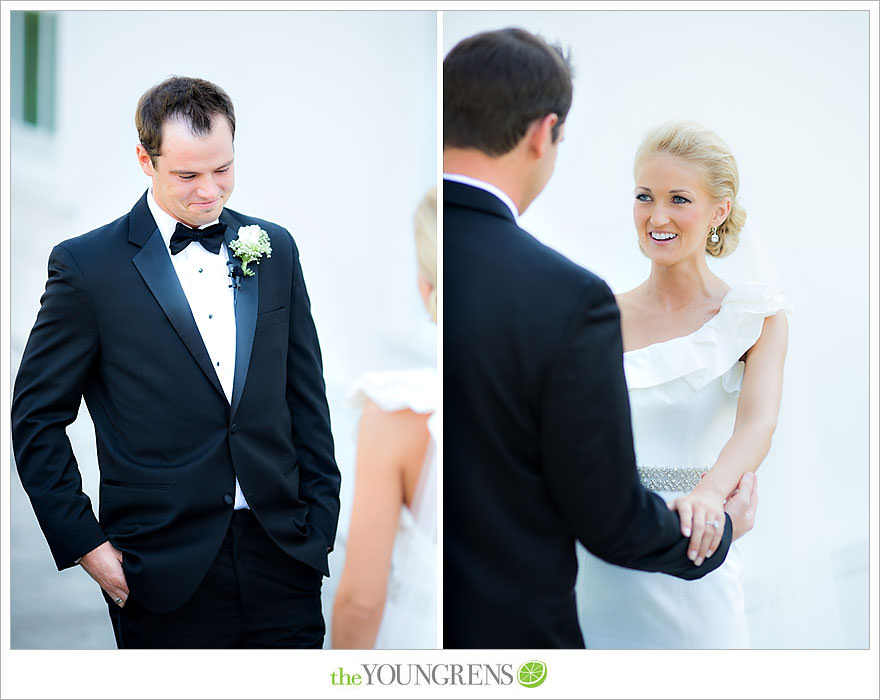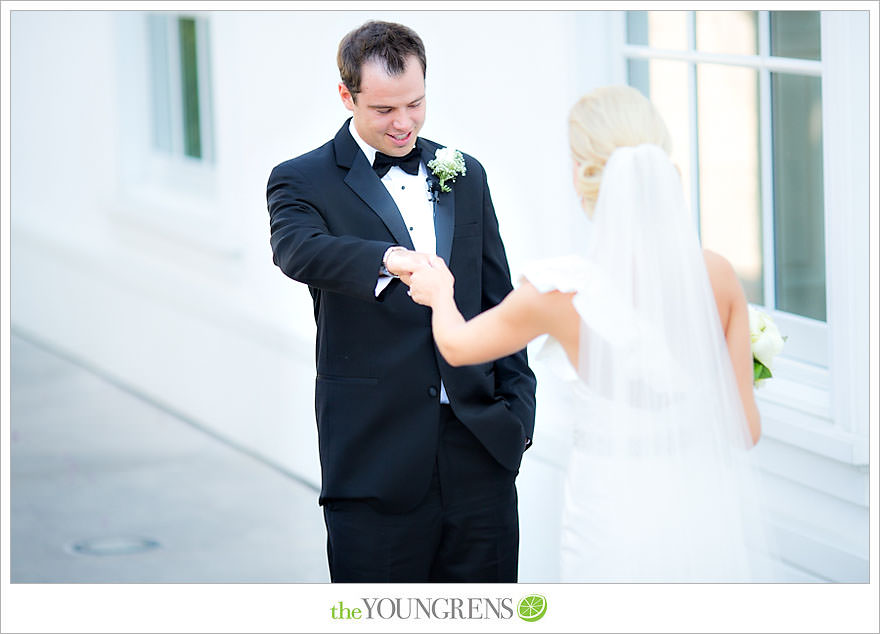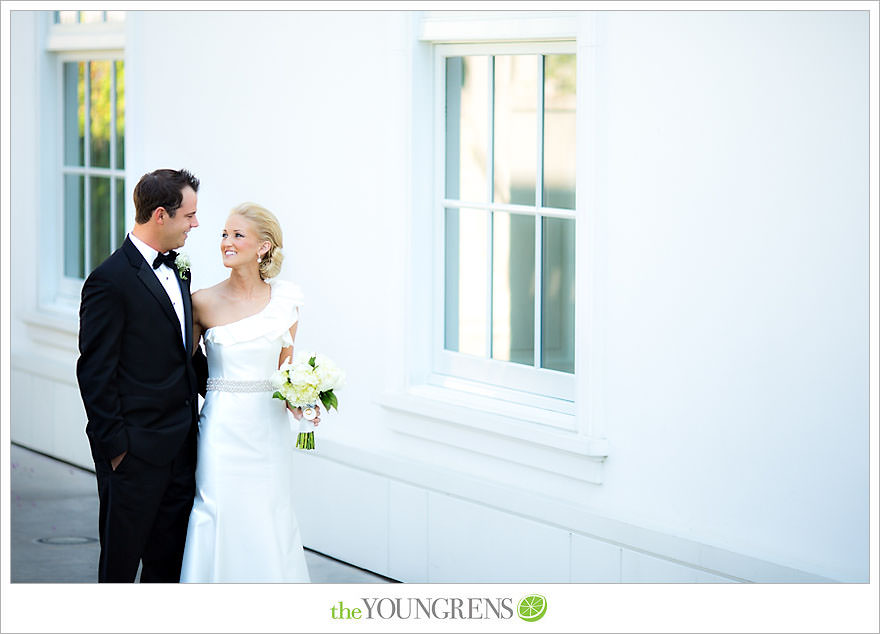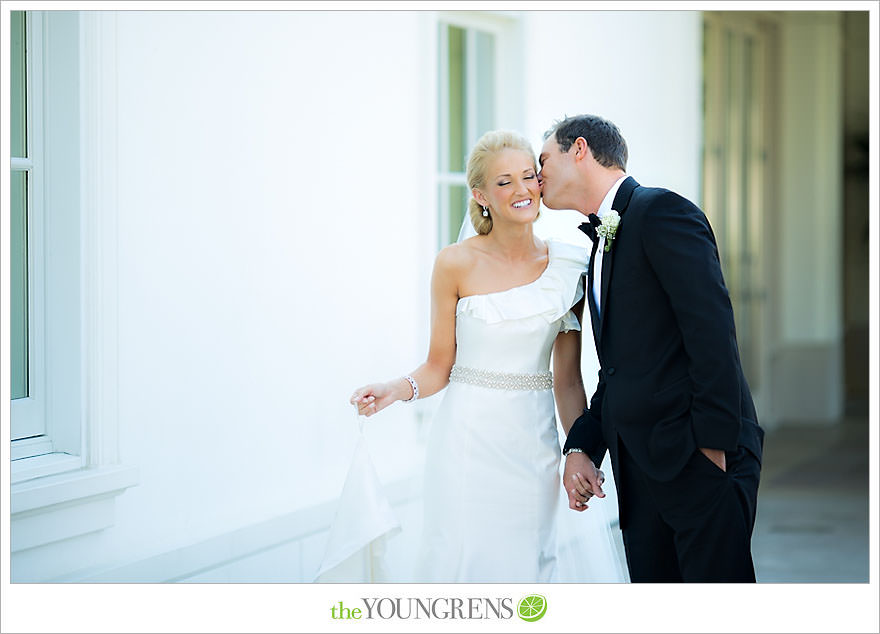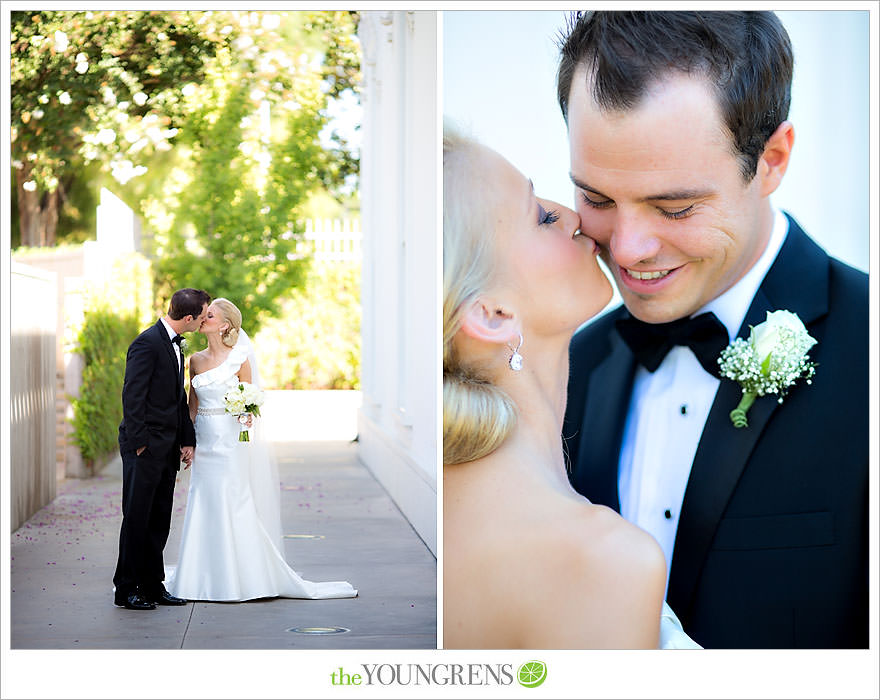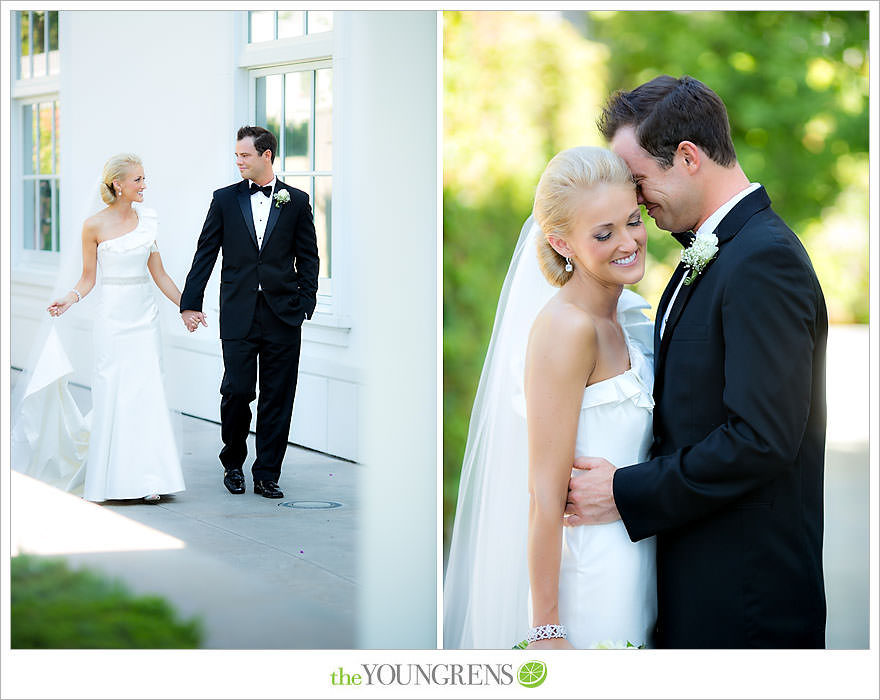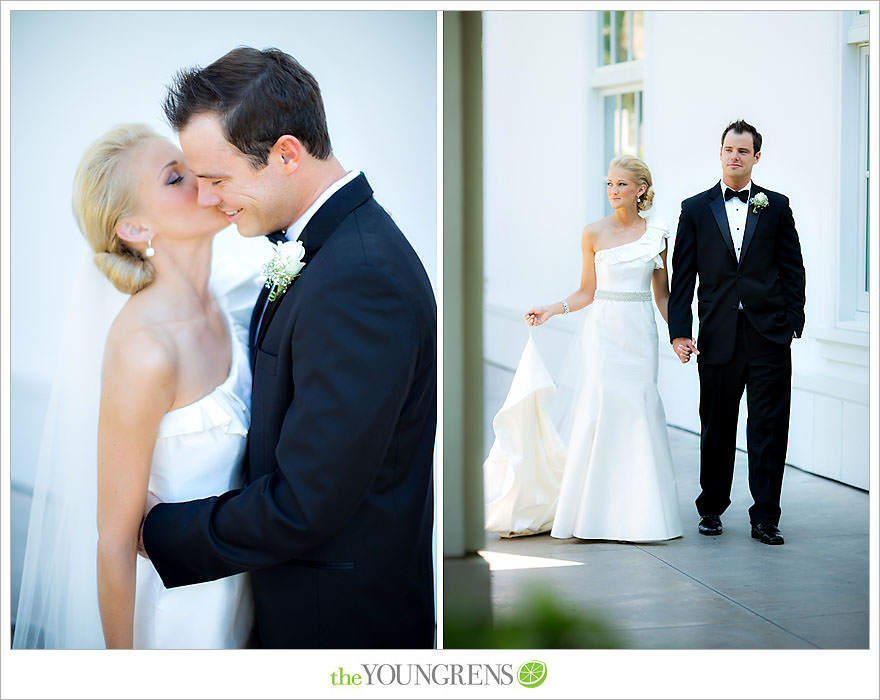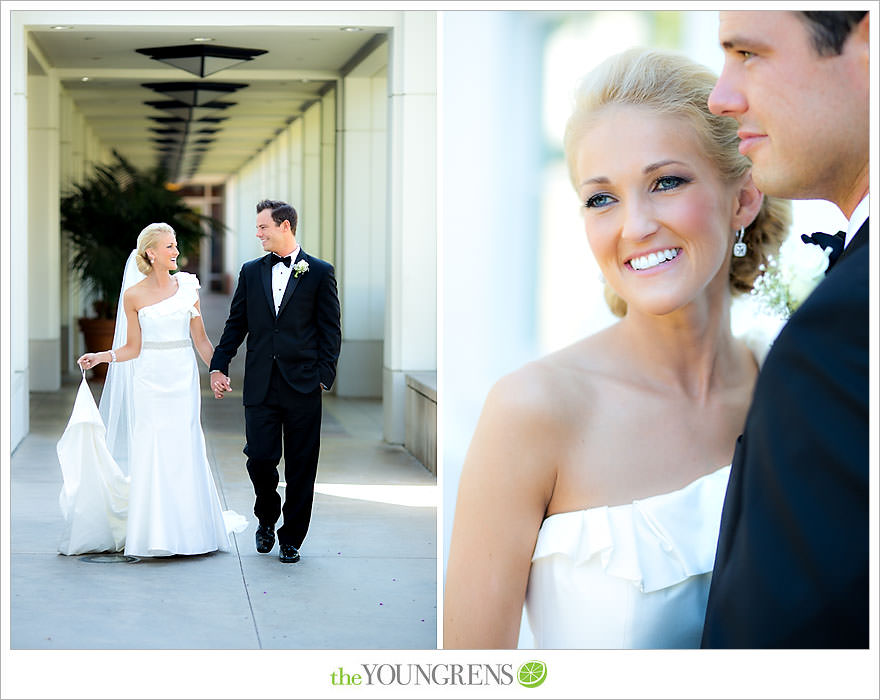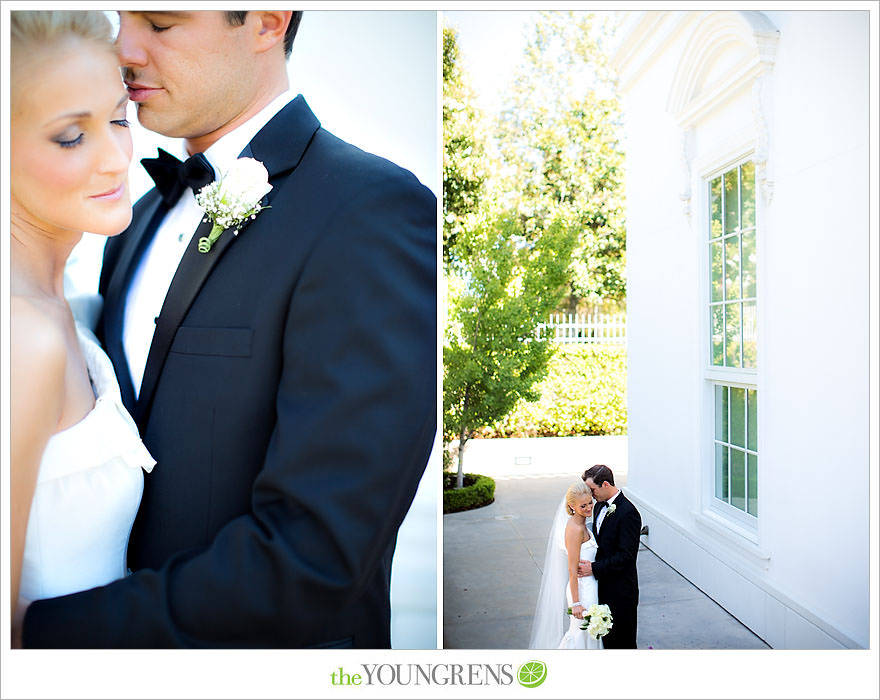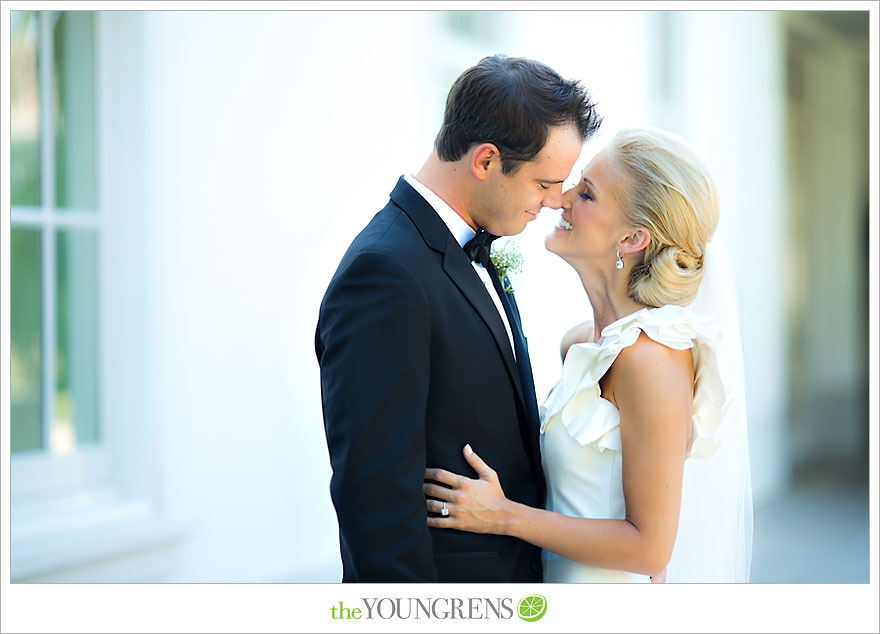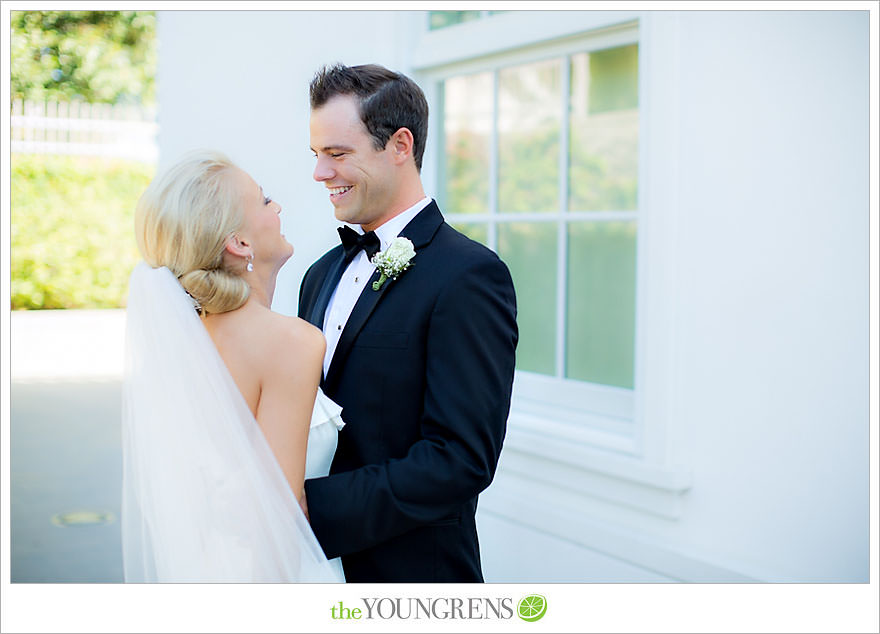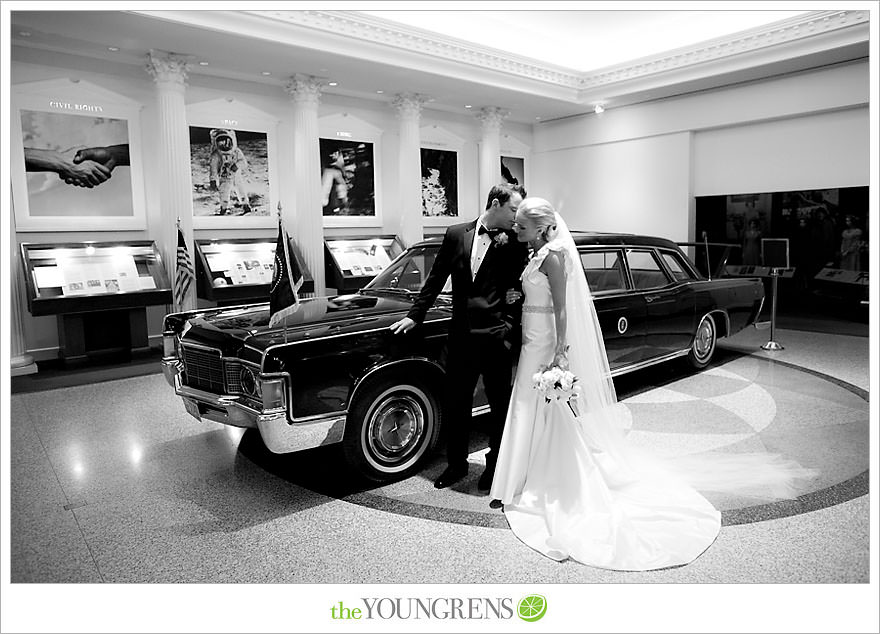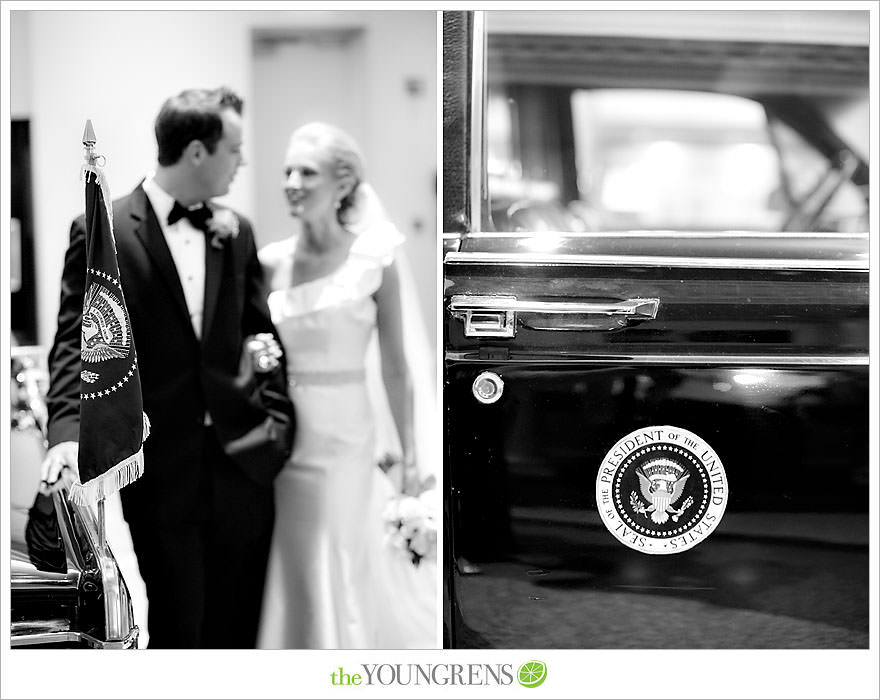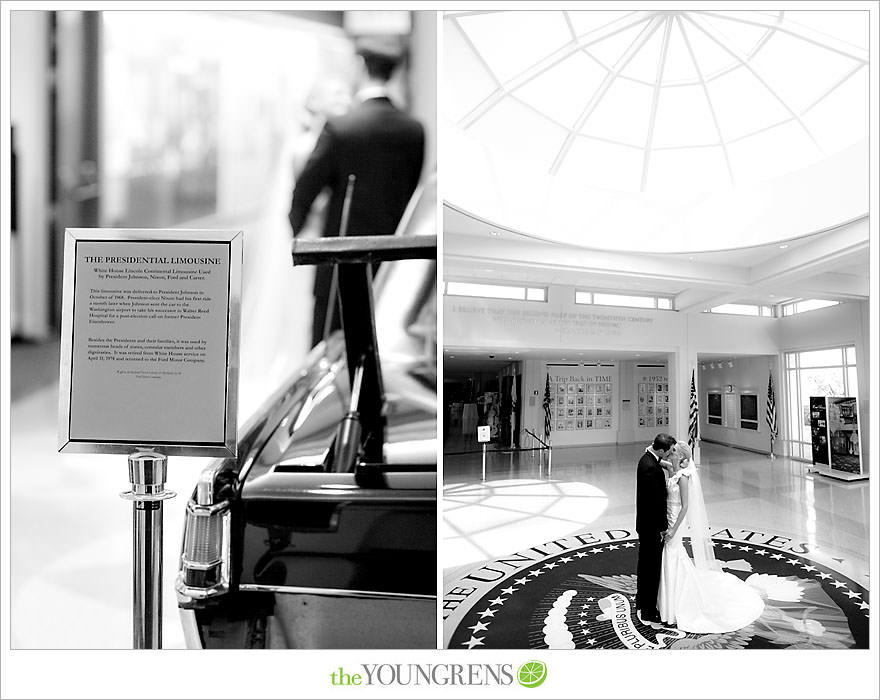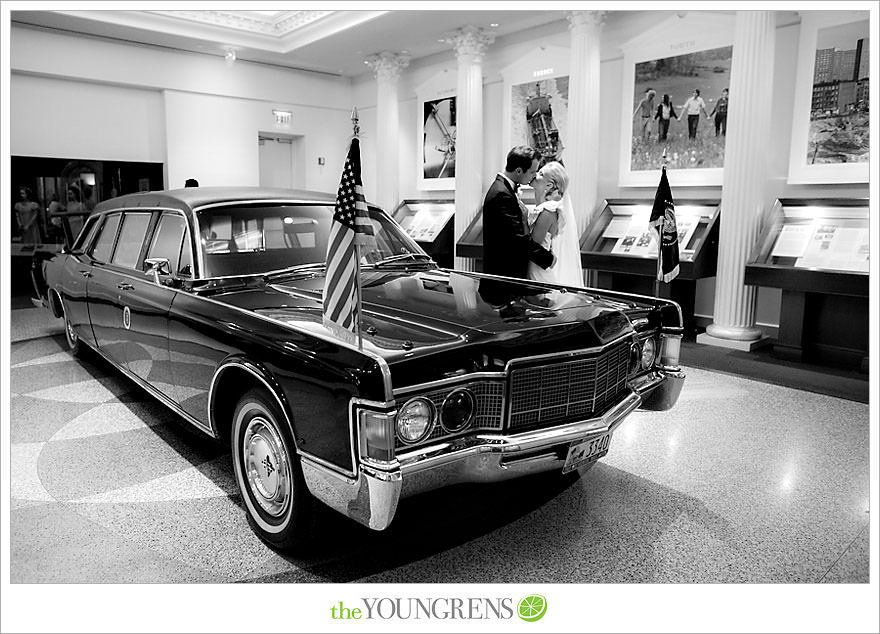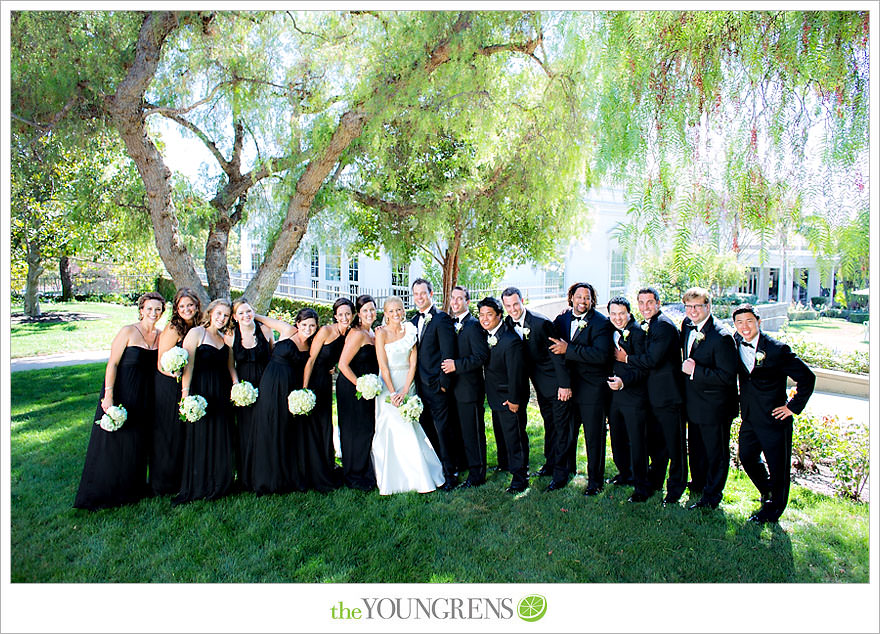 These girls were awesome! Thanks for making Jenny laugh so hard – it was pretty adorable!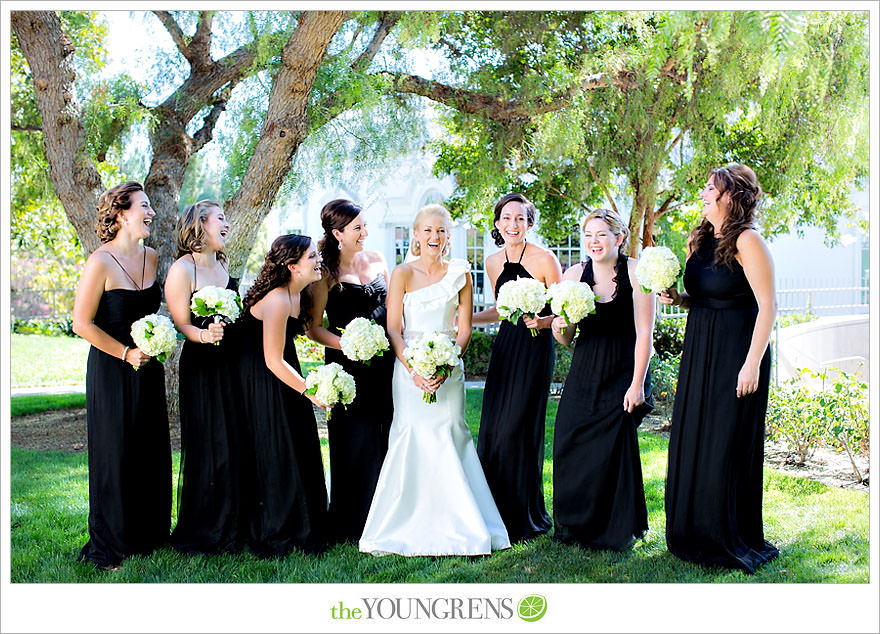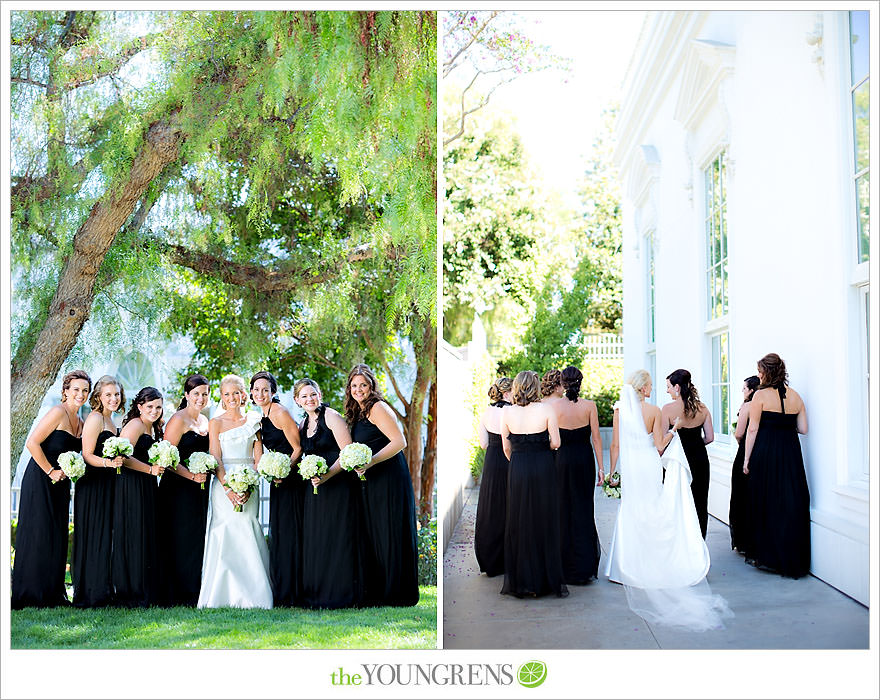 The guys rocked our socks off in style.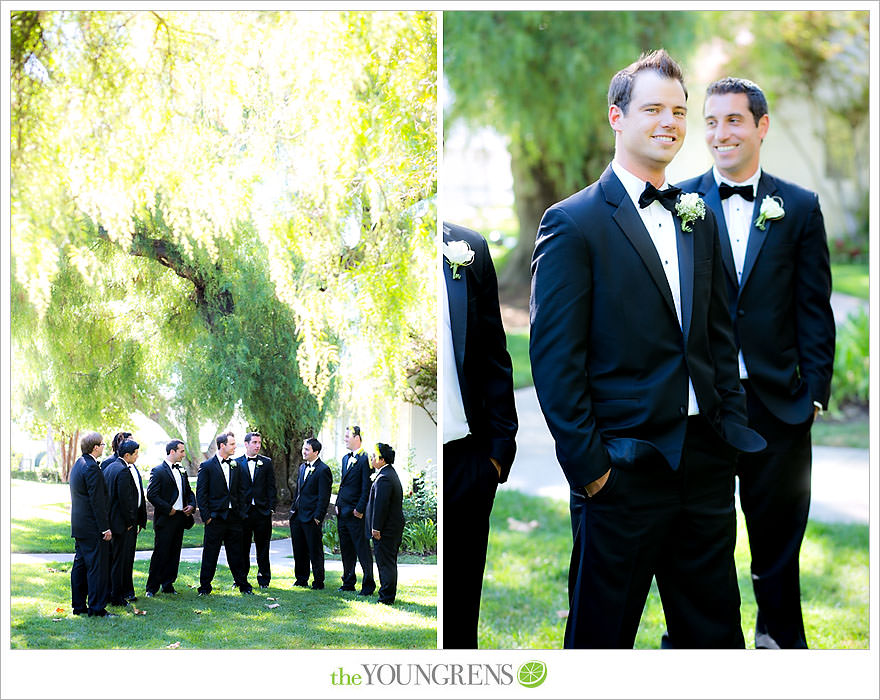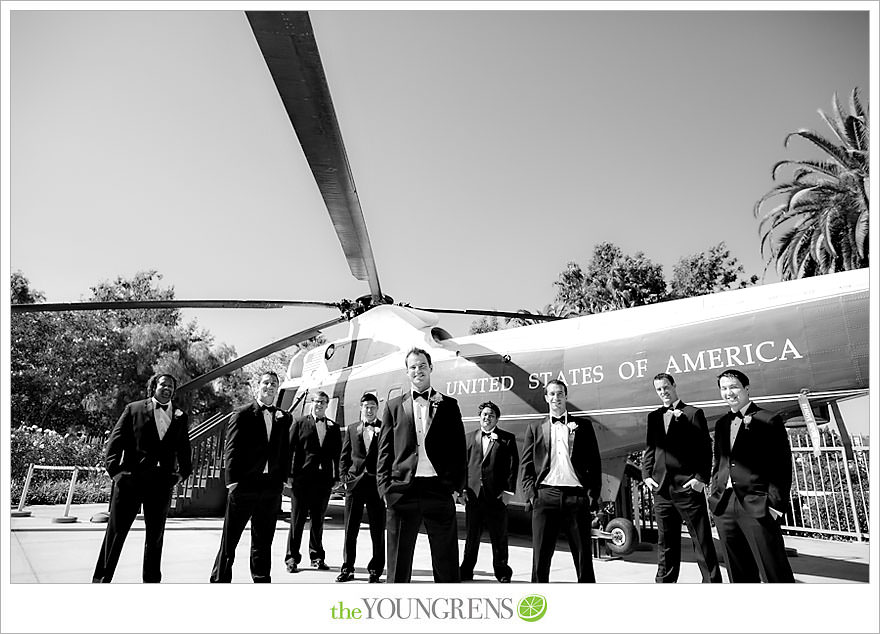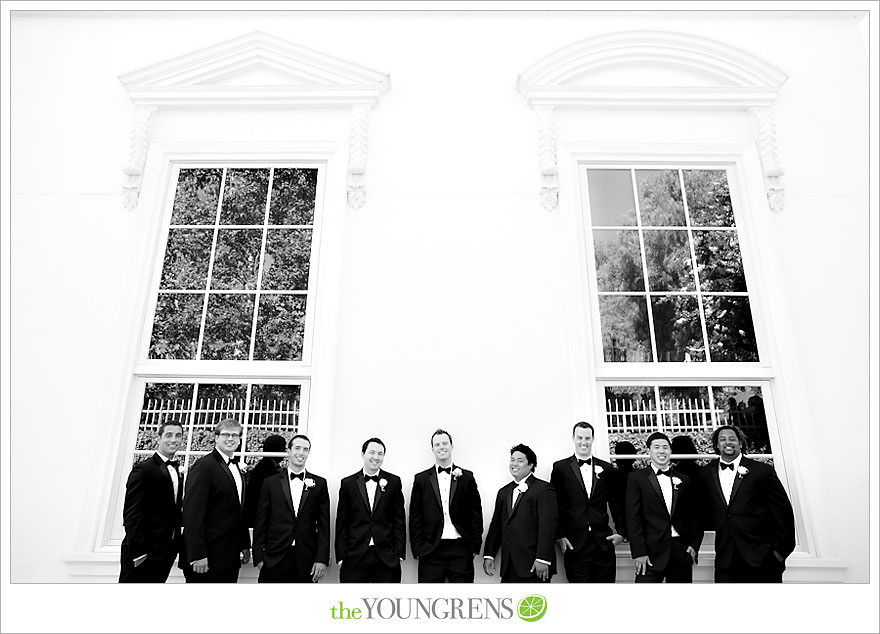 I love all of the history at the Richard Nixon Library and Chris and Jenny honored the political roots of the venue.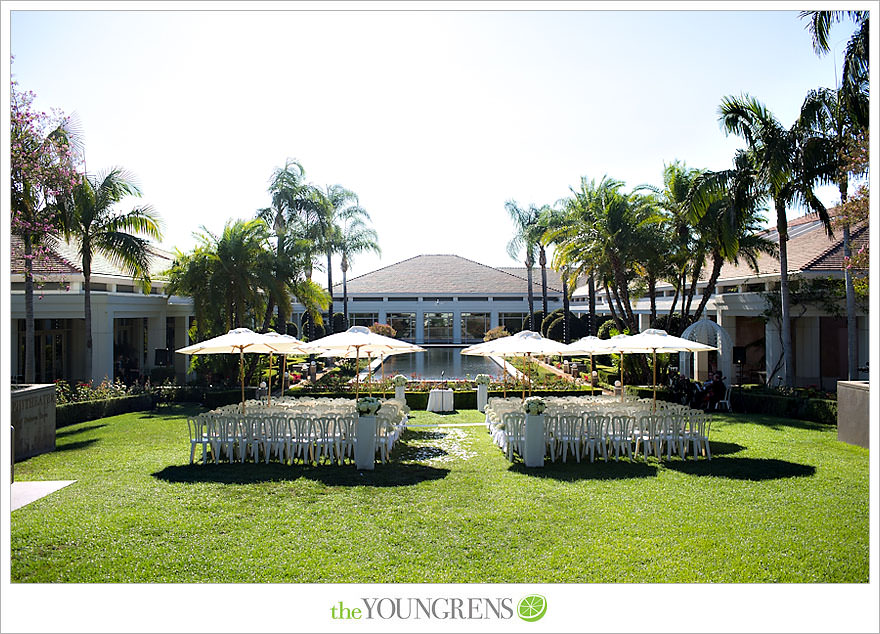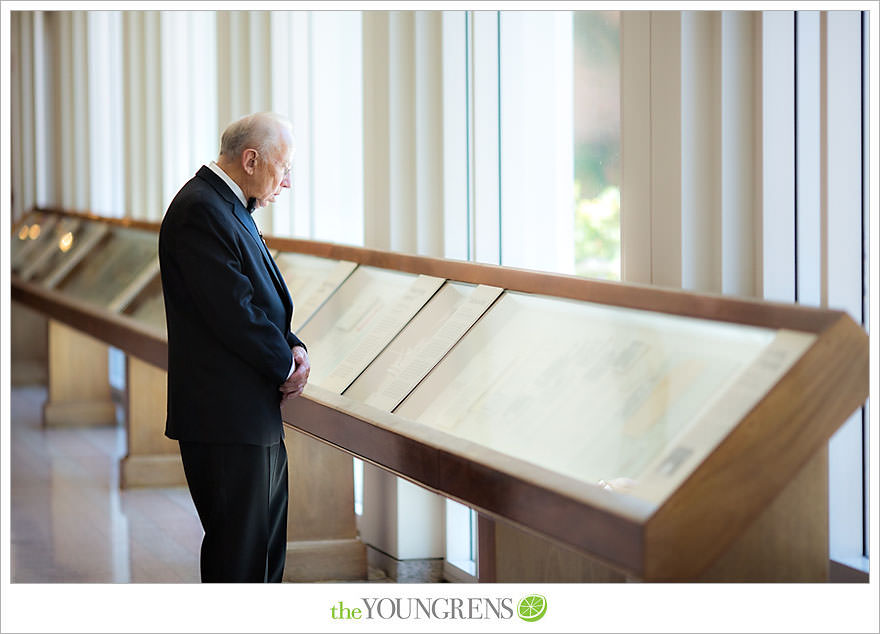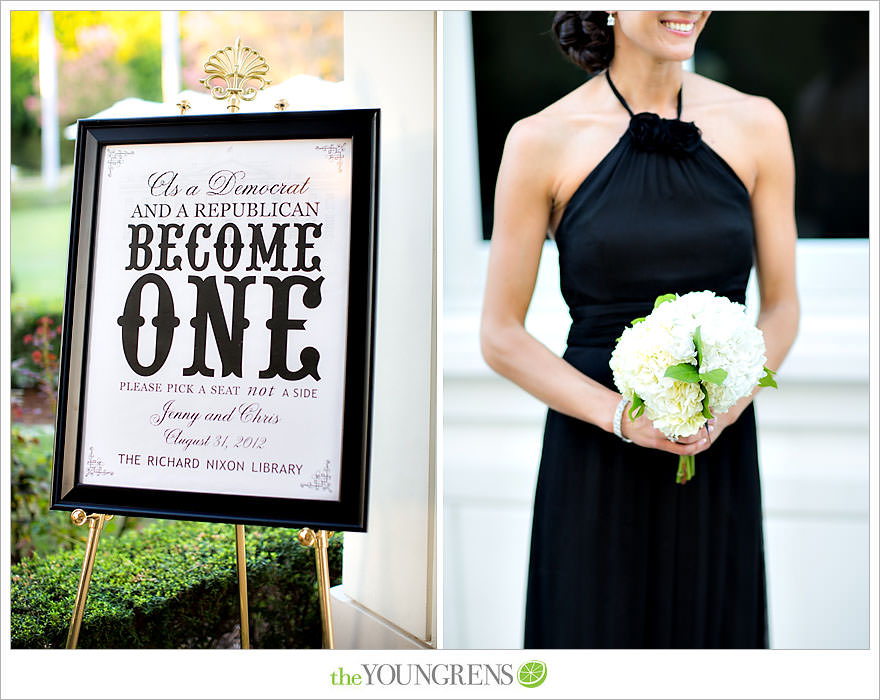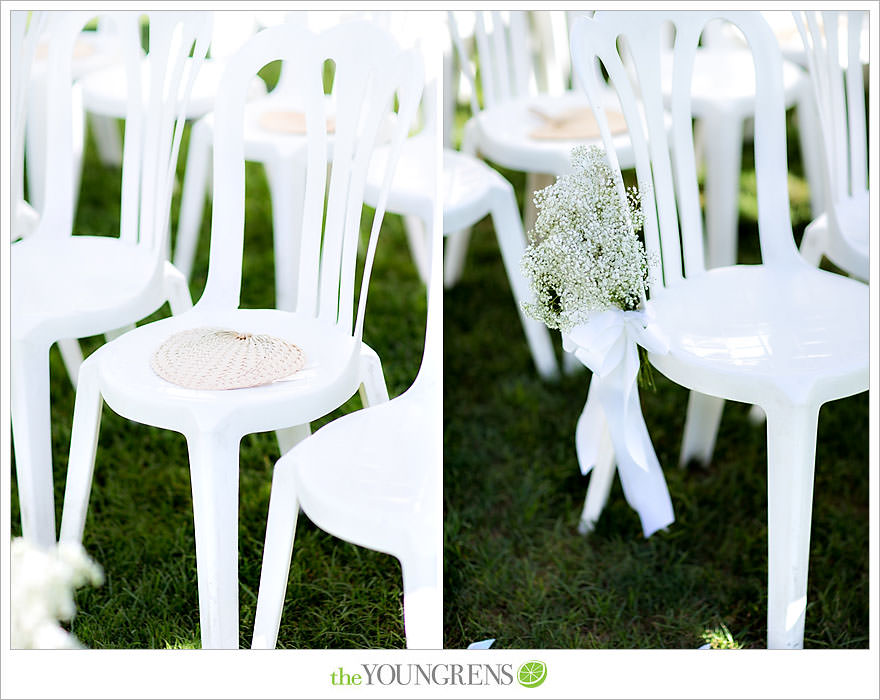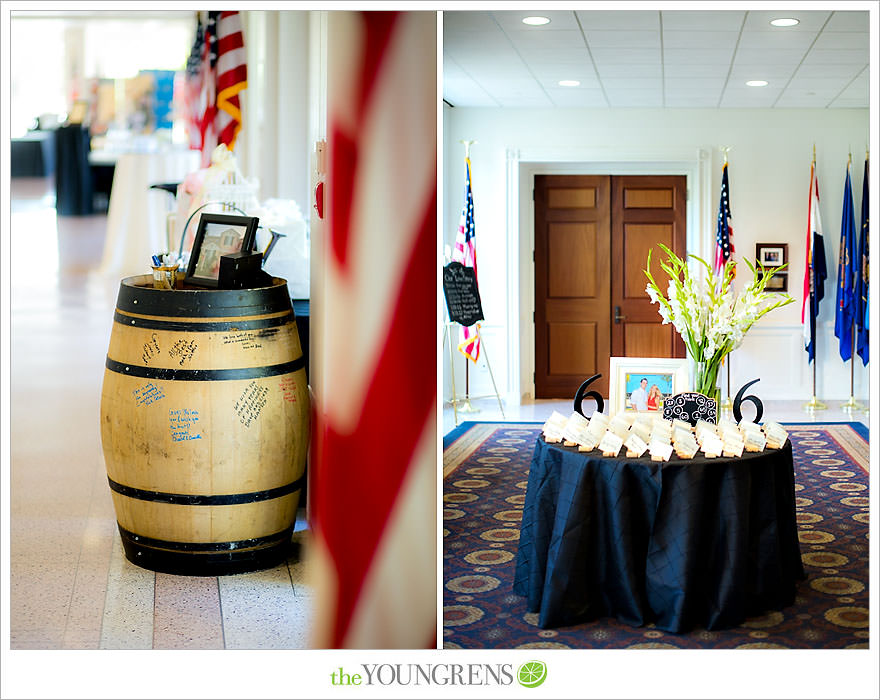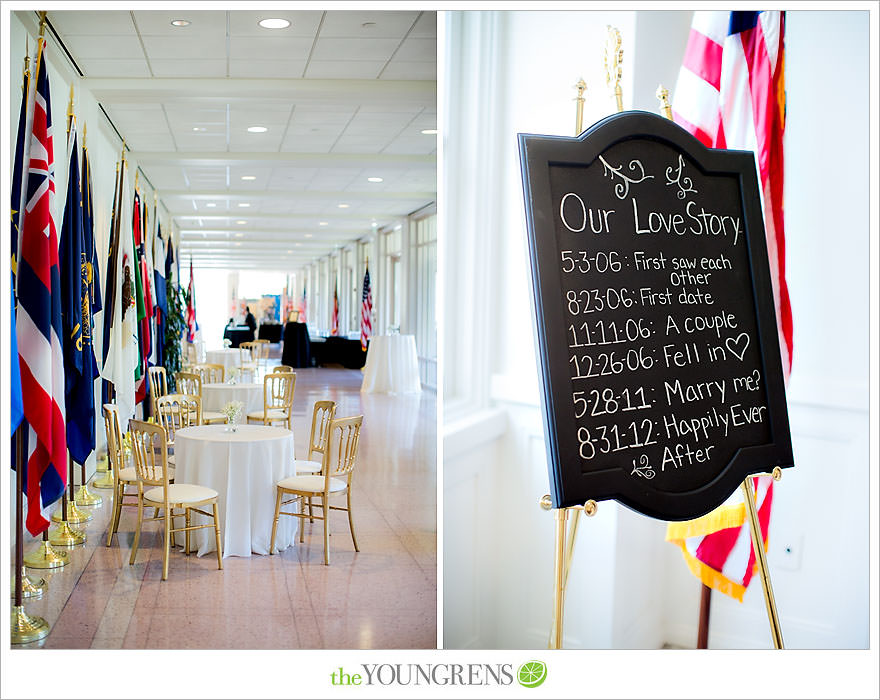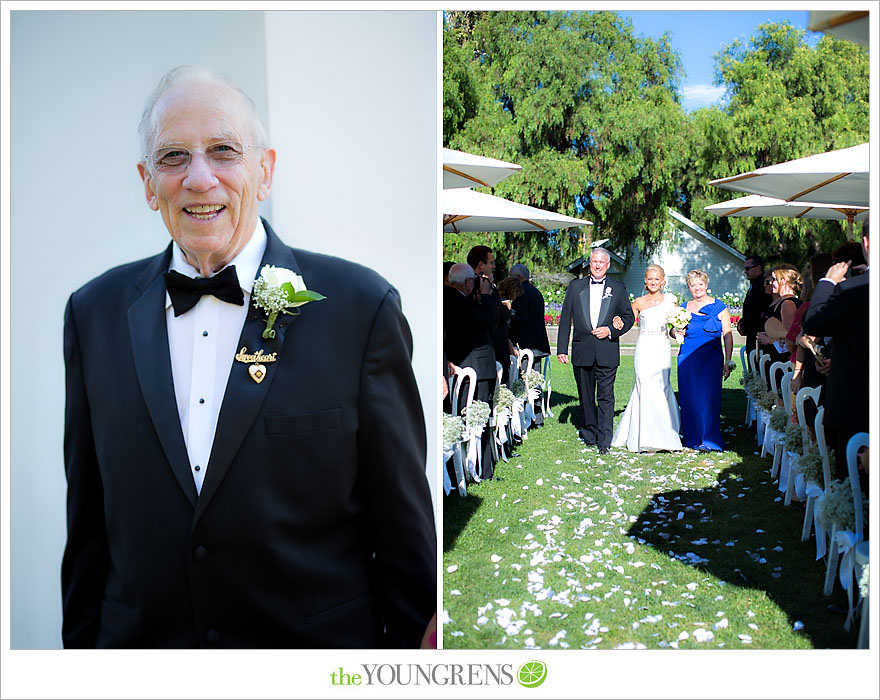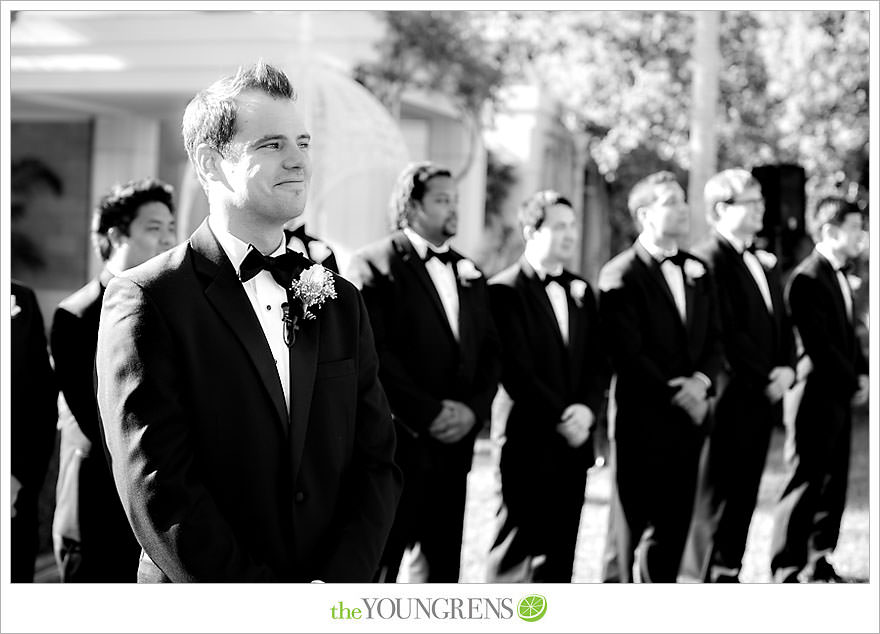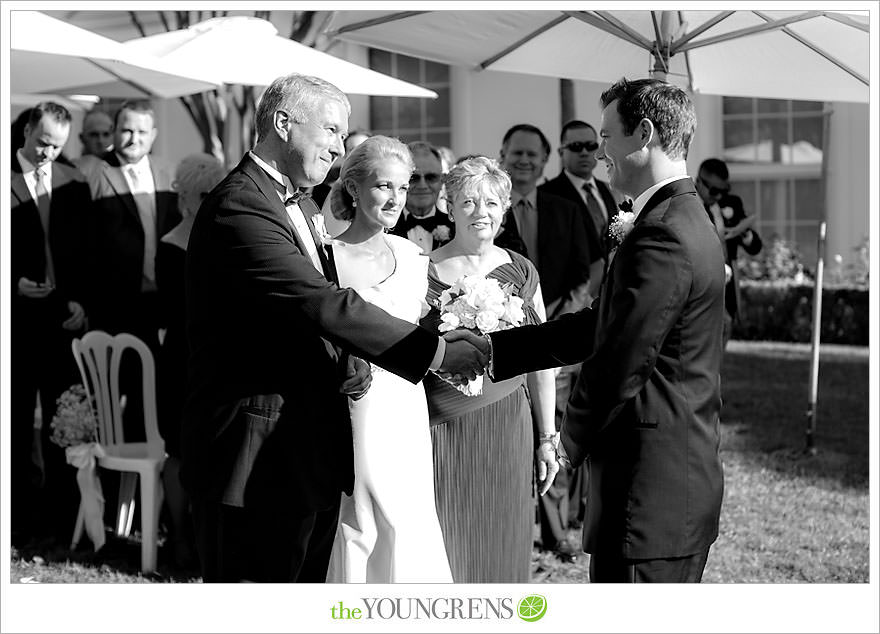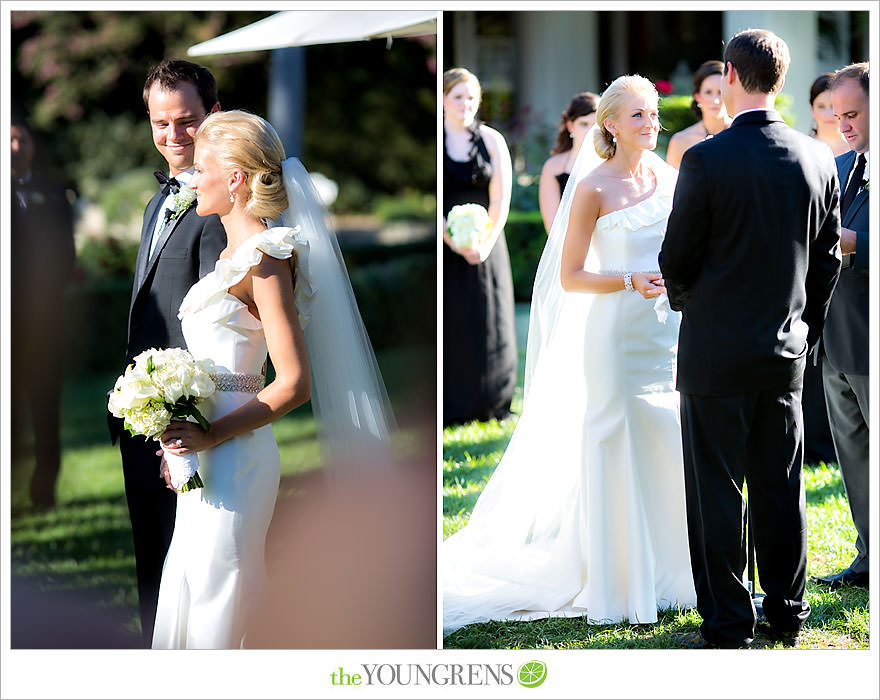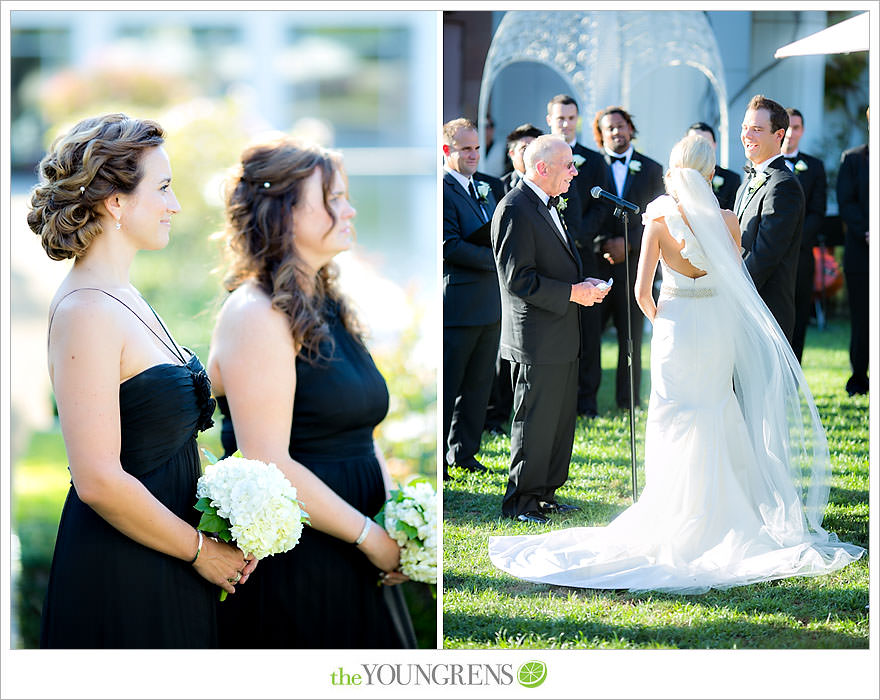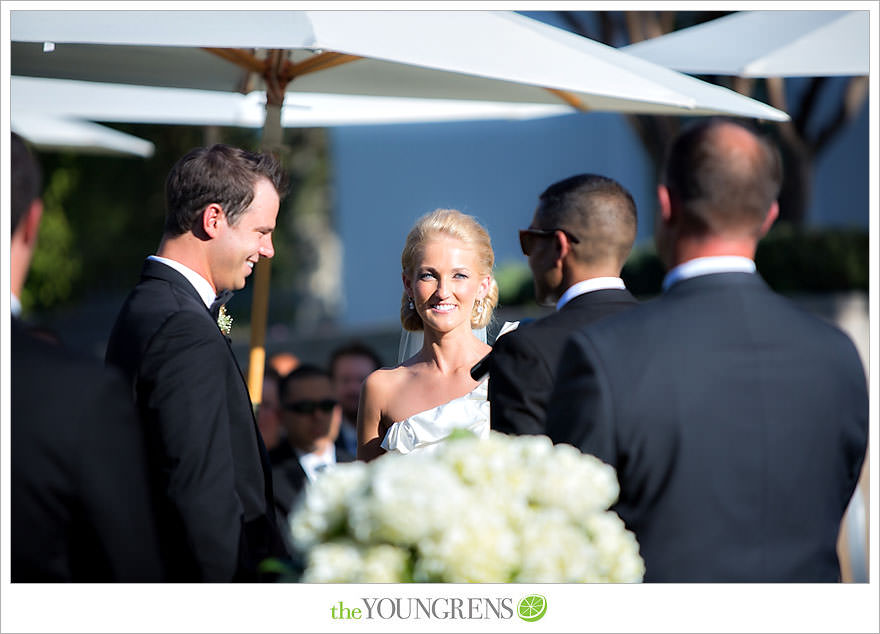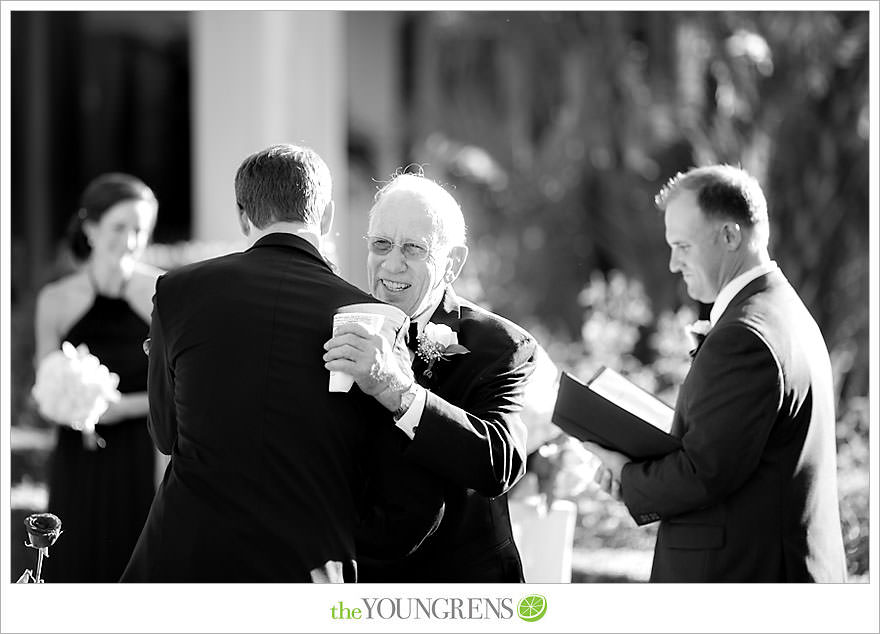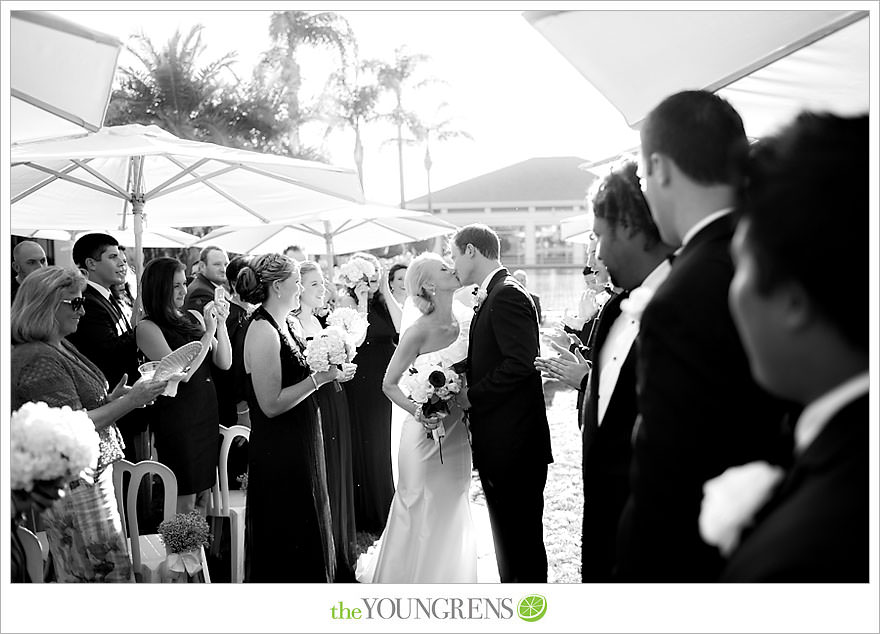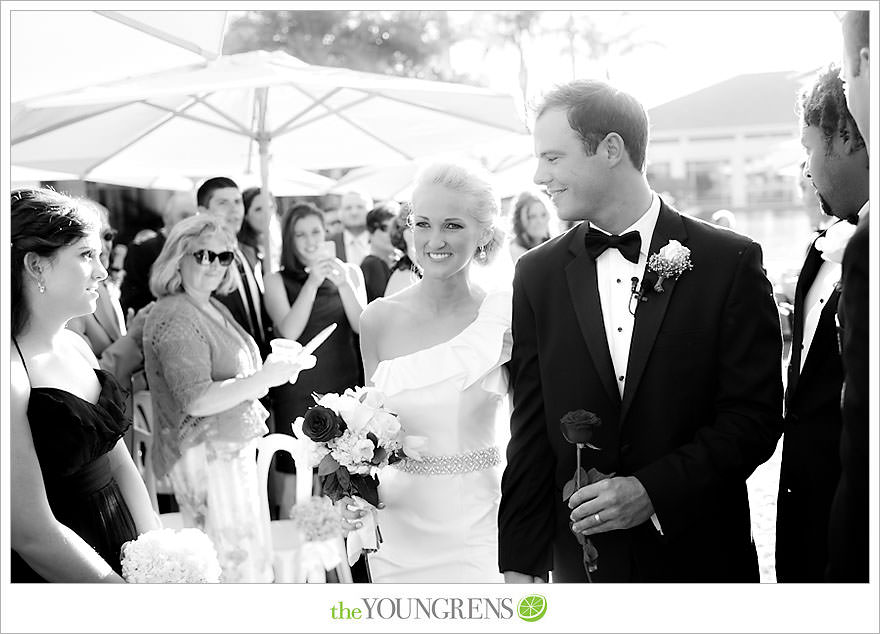 Tomorrow's post can't come soon enough because it's going to be off the hook! Things are about to get crazy classy round these parts – including the gorgeous reception ballroom that's styled after a stateroom at the White House itself!
Hugs,
Erin
---
Wedding Photography : The Youngrens | Ceremony Location : The Richard Nixon Library | Reception Location : The Richard Nixon Library | Event Coordinator : Ashley, Agape Planning | Floral Design : Magnolia Design | Cake : Great Dane Baking Company | Dress : Romona Keveza | Shoes : Jimmy Choo | Bridesmaid Dresses : Amsale | Make-Up : Beauty and the Beach | Hair : The Living Room Salon | DJ : Good Time Entertainment | Bridal Boutique : Saks Fifth Avenue, Beverly Hills | Transportation : OC Cruiser | Reception Lighting : Jason Moser | Wedding Videography : Shade Tree Films | Wedding Invitations : William Arthur Invitations
---