As the ocean swept up the sandy beach and licked their feet, Ryan and Cassie spent a few moments taking in the morning. The day had arrived, and it was all coming together in this moment with each other. The sun spread a buttery glow across the water and a few early birds strolled along the beach, but other than that, they were alone in the stillness of morning. Things become so light in moments like this. Even heavy moments seem so wonderful and easy. So fun. So meaningful. It was like a warm breeze had drifted by and taken all of their cares along with it. And this day would culminate in a lot of things for them. It would be a day to celebrate and reflect with their families. It would be a time of extra tight hugs, extra big smiles, and a few extra tears. But it would be ultimately be the first day to spend the rest of their lives with each other, and that is the best kind of moment there is.
Friends and Family: To be notified when the rest of the images are online, please sign the guestbook here.
Ryan and Cassie held their beach wedding at The Chart House in Redondo Beach, and I LOVE beach weddings in the morning. Because the sun is opposite the water, the ocean always turns a beautiful blue, and guests can enjoy the view of the horizon without a blazing hot sunset in their eyes! But even more than that, I love the still quietness of mornings, especially when we get to hang out with two of the coolest people in the world – aka Ryan and Cassie!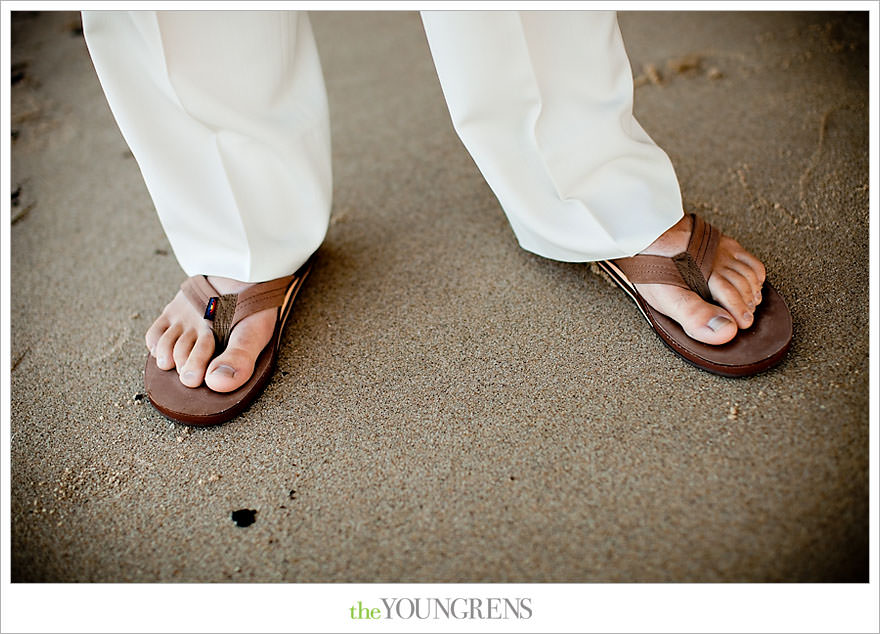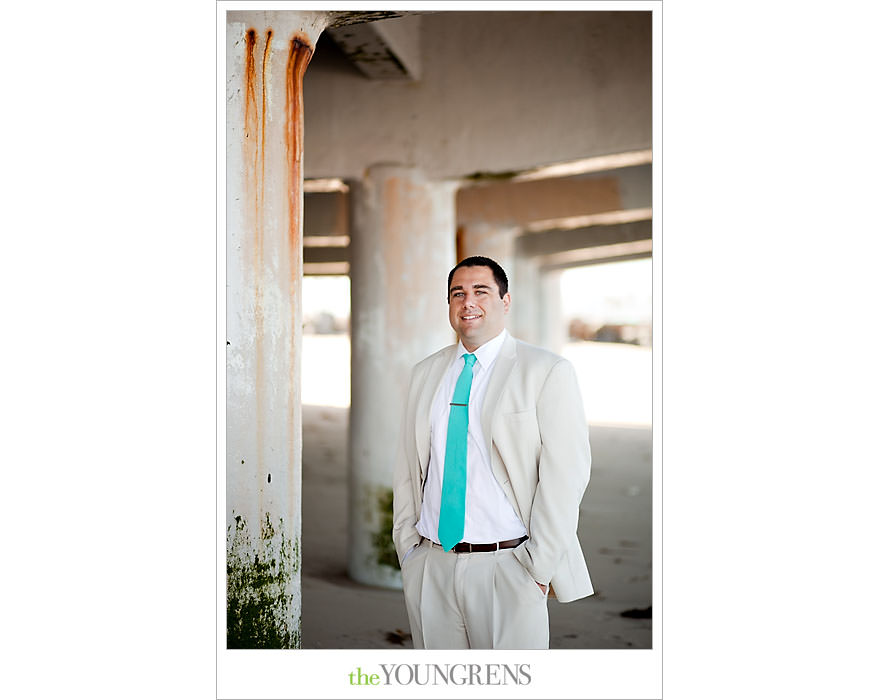 Ryan and Cassie both wore brand new Rainbow sandals along with their bridal party. I love the casual touches of beach weddings!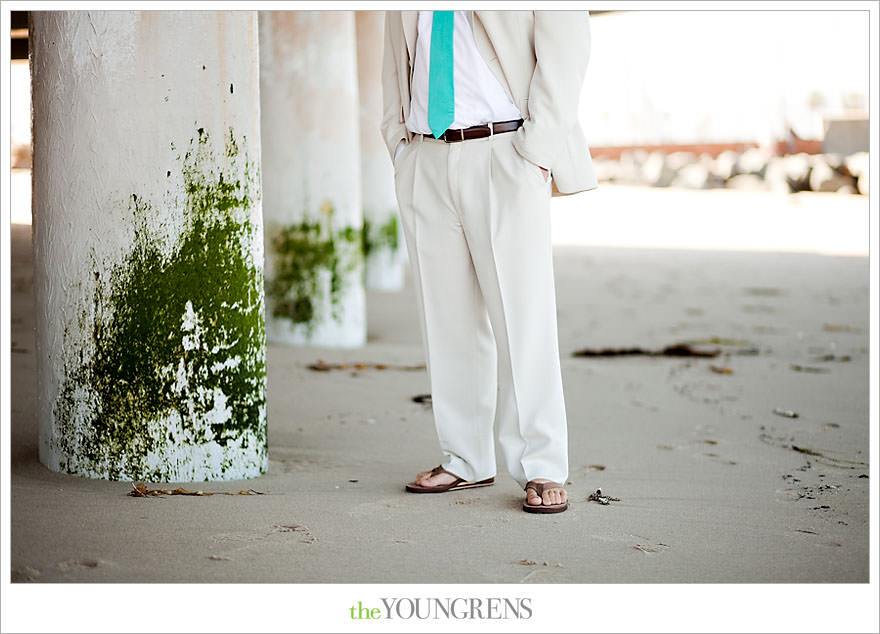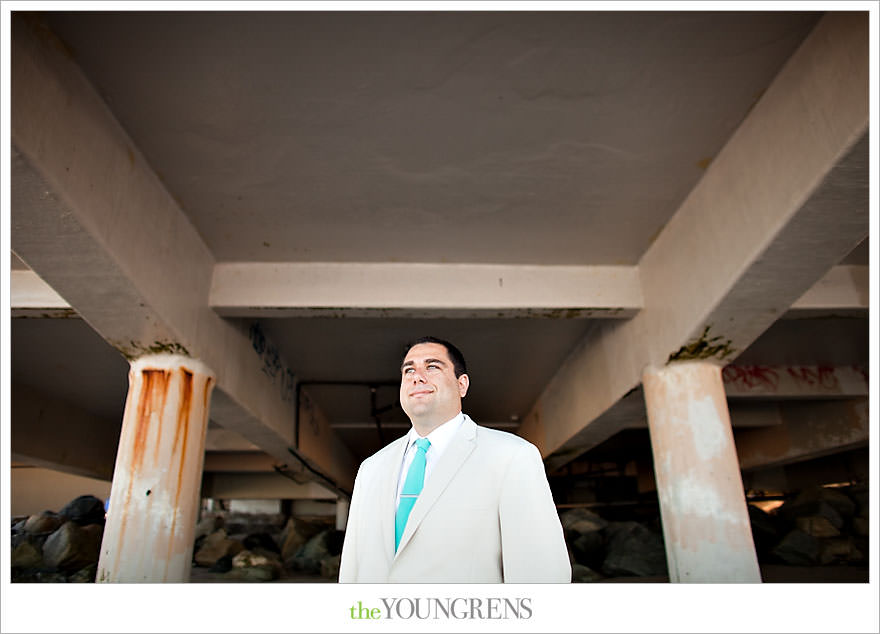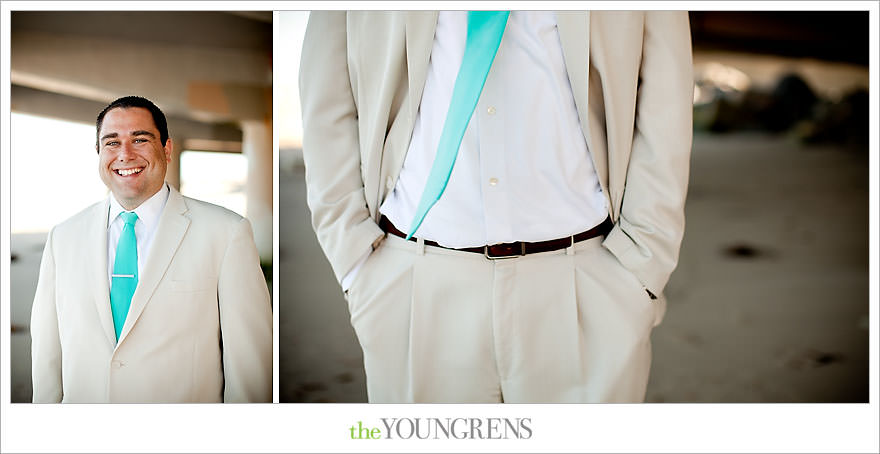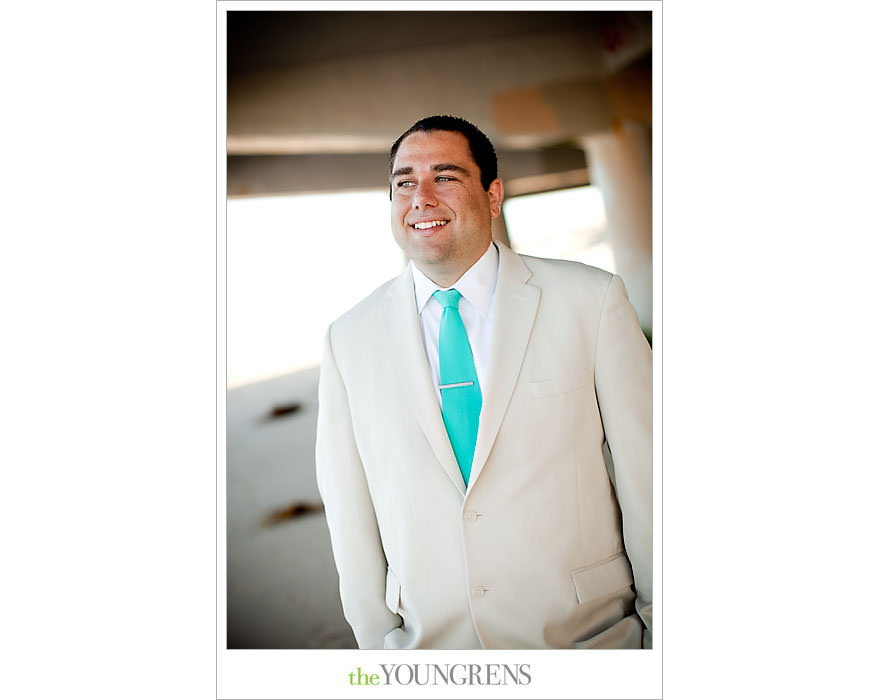 Meanwhile, the gorgeous Cassie was getting the final touches on her makeup and lashes.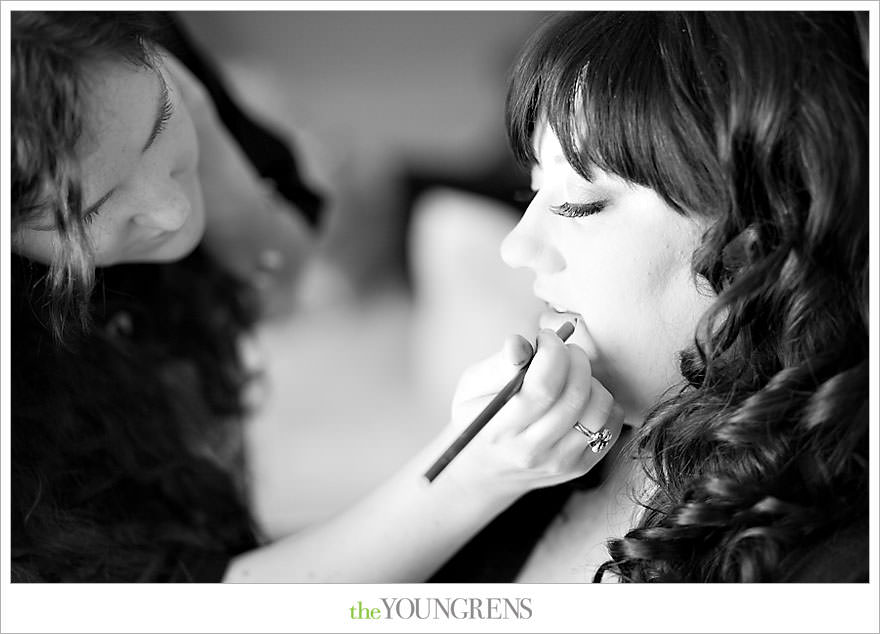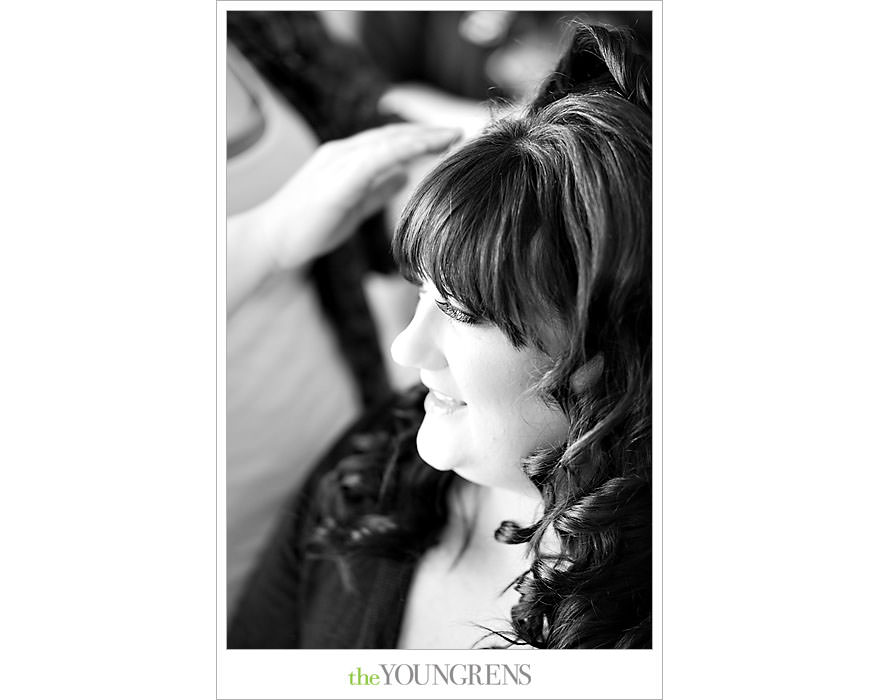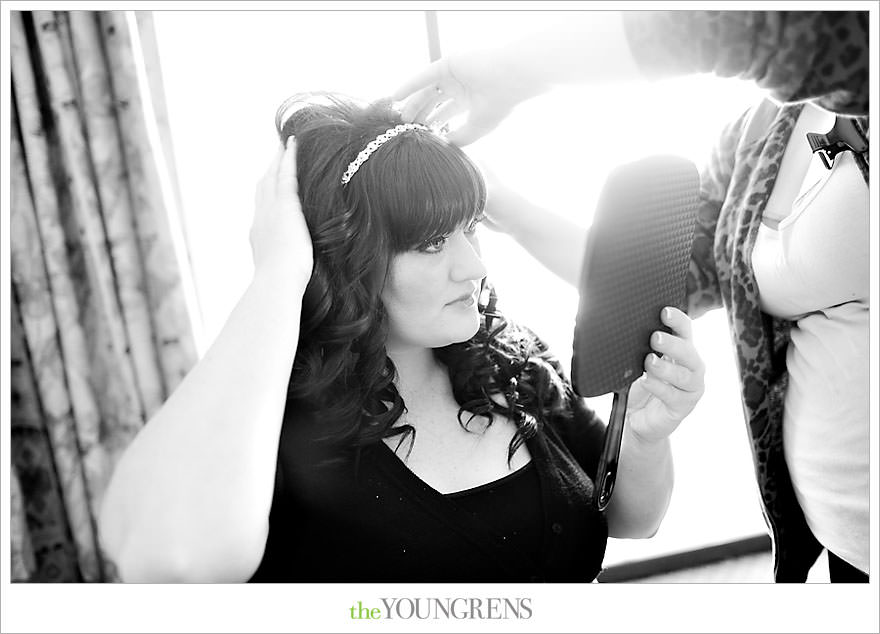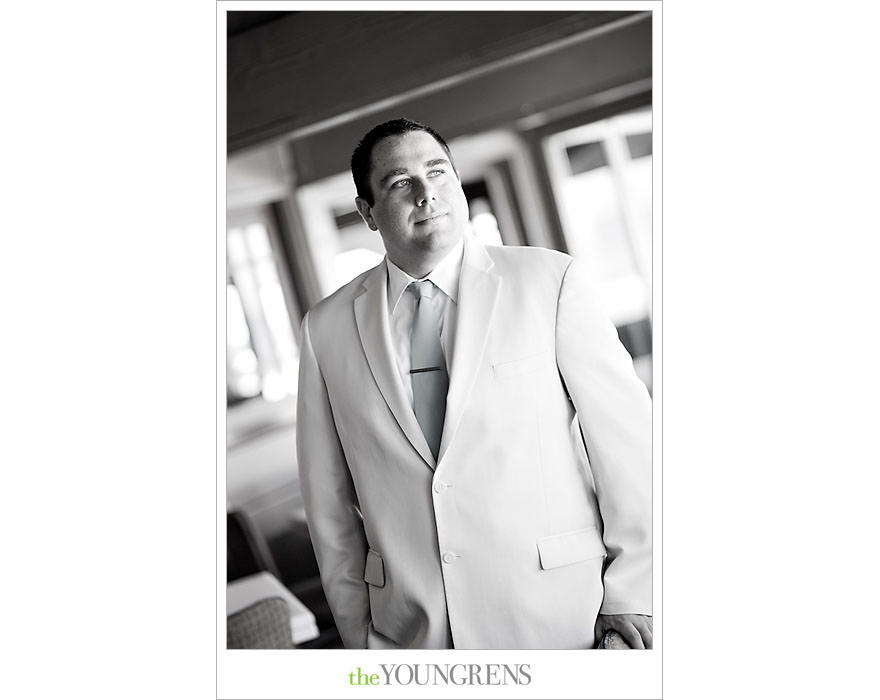 Prepping for the First Look.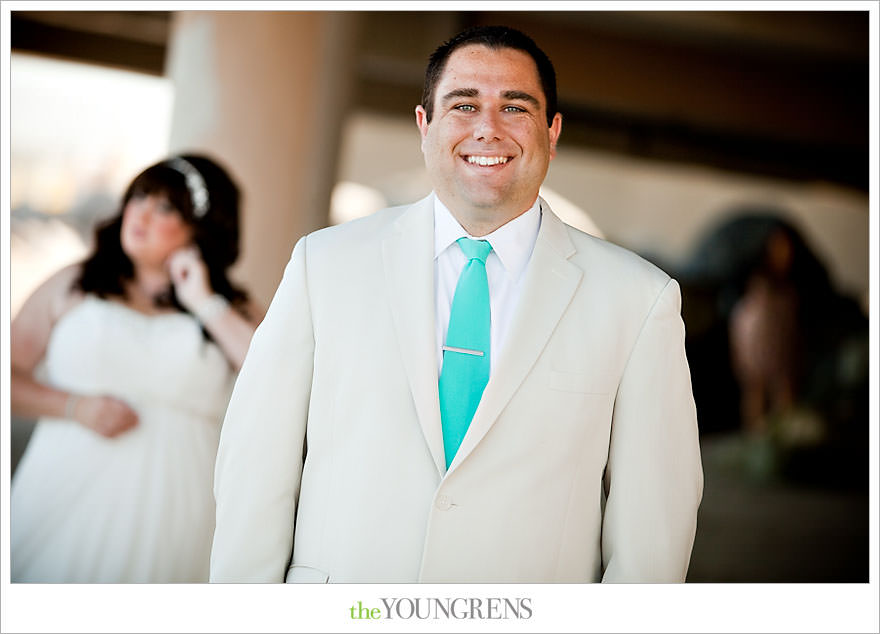 I love this guy!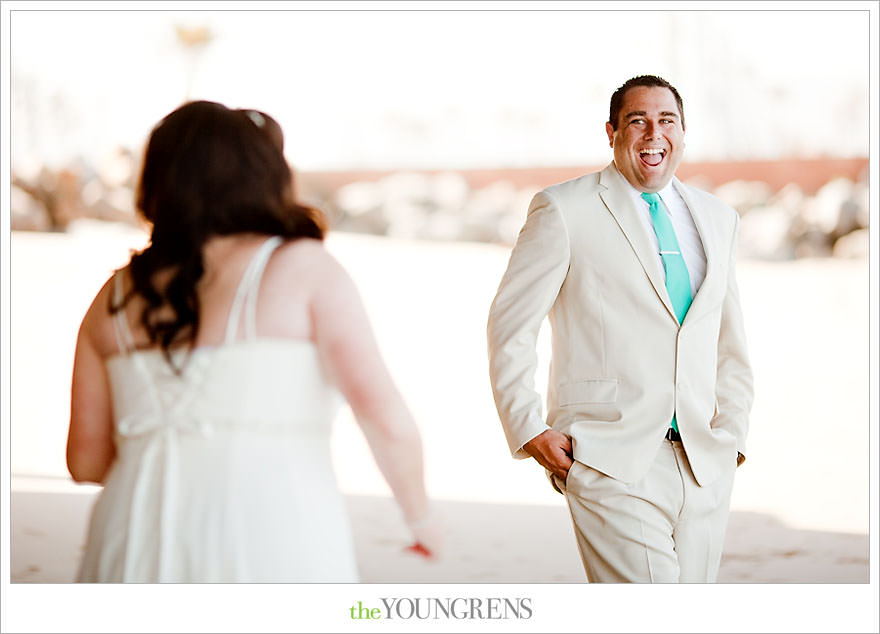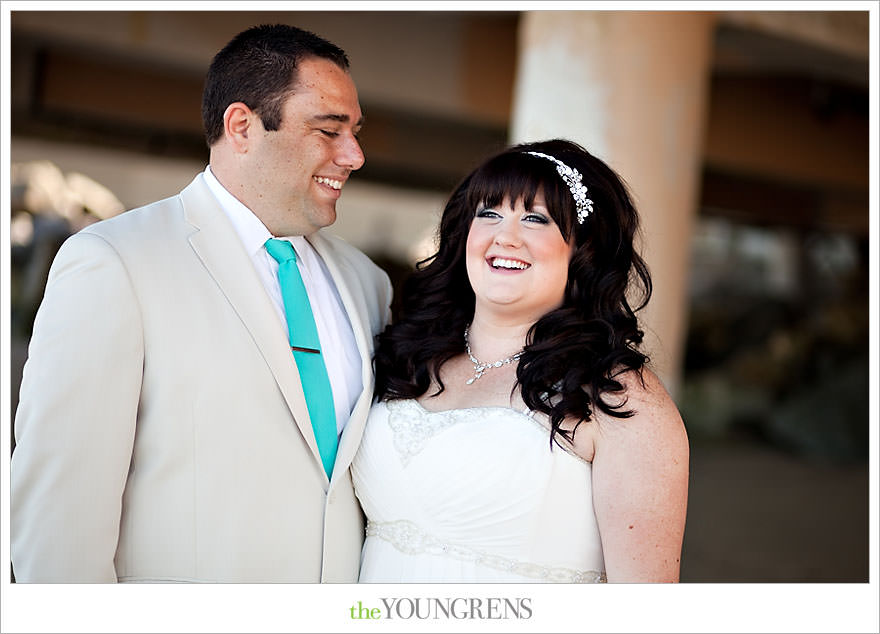 How cute are these two?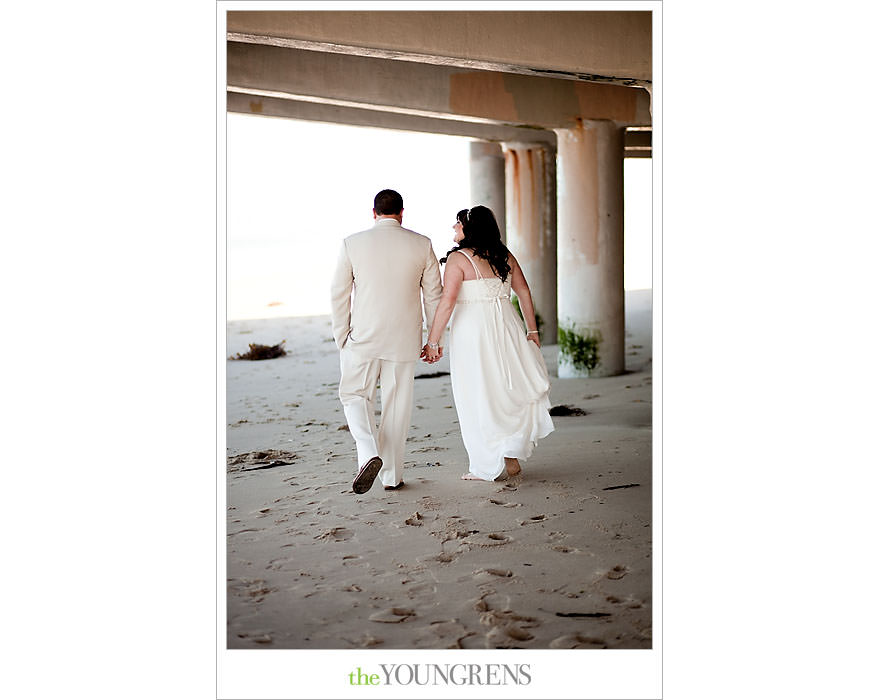 After spending some time underneath The Chart House, we headed out to the beach and walked along the Hermosa boardwalk.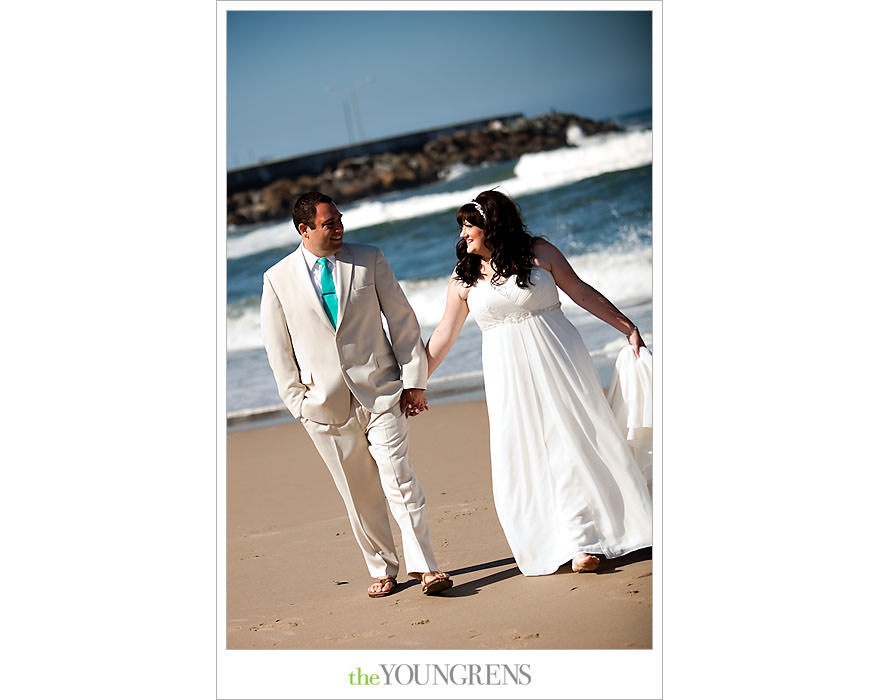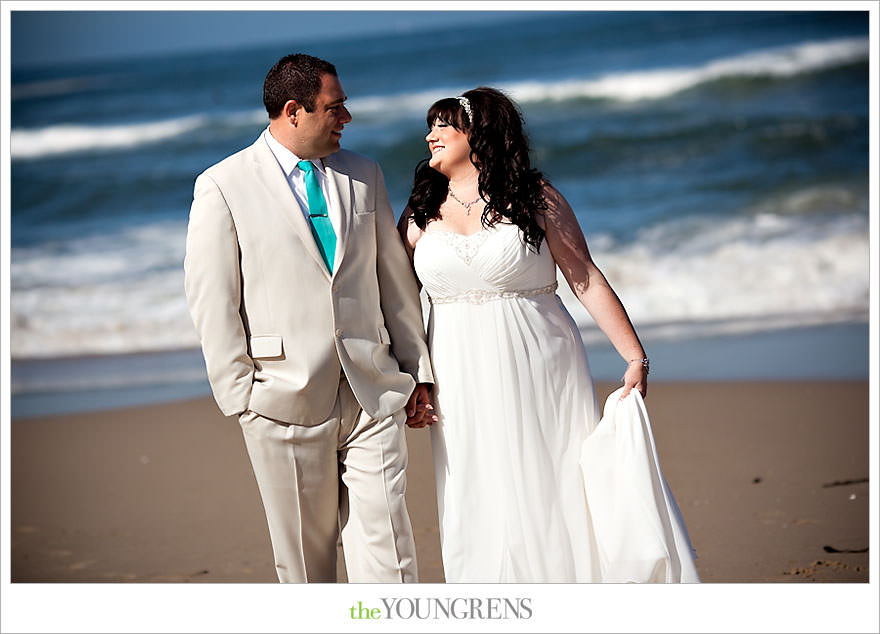 Cassie is the cutest! You work it girl!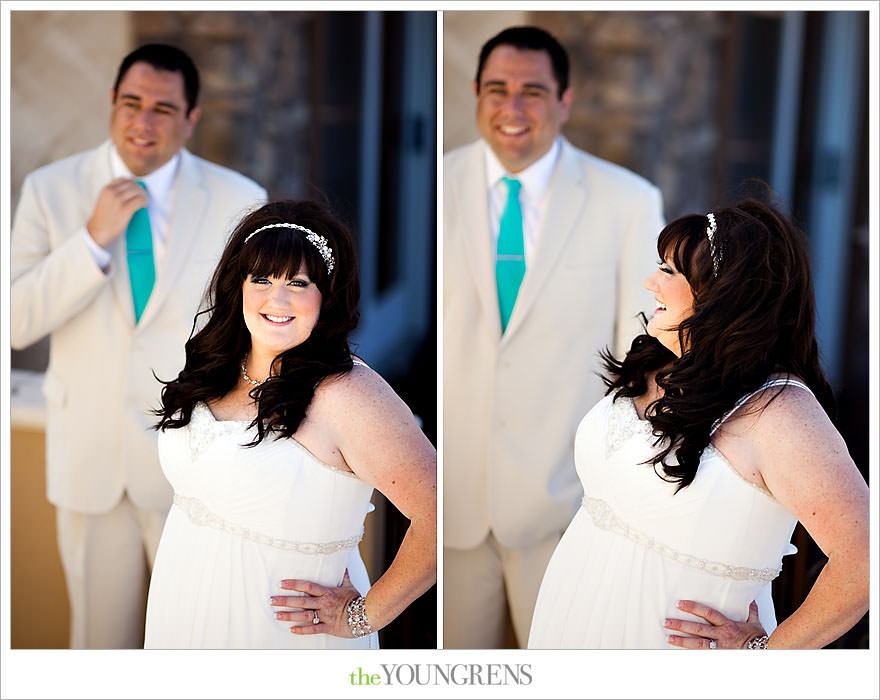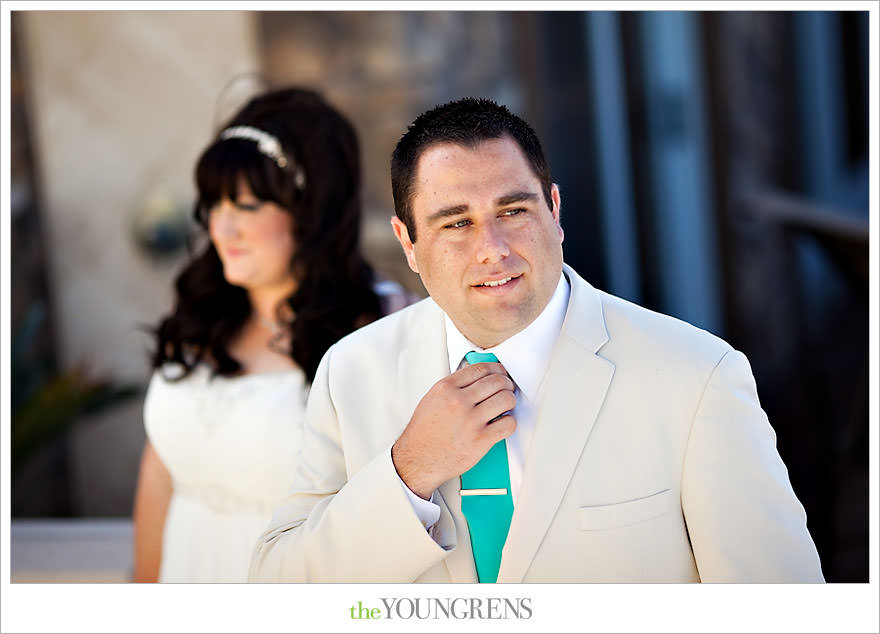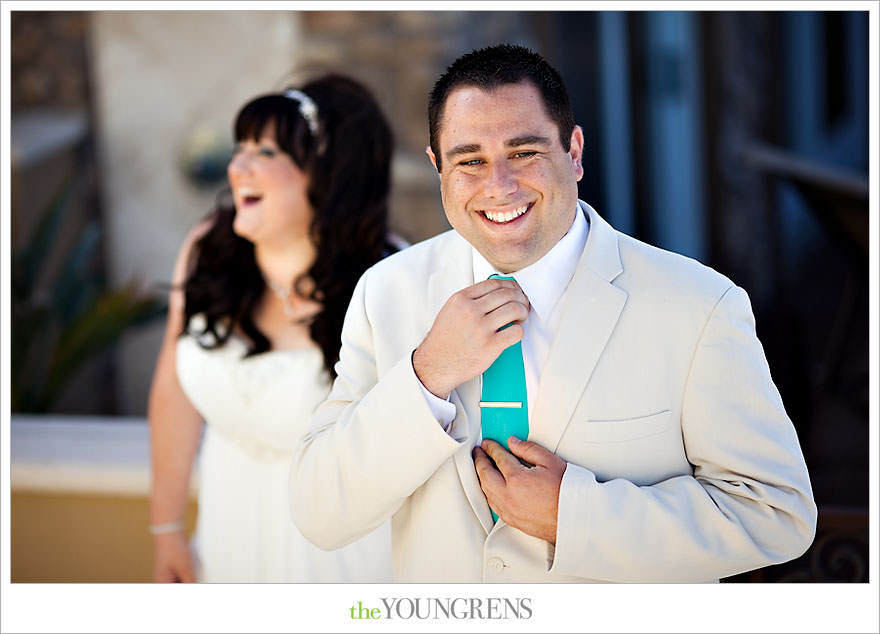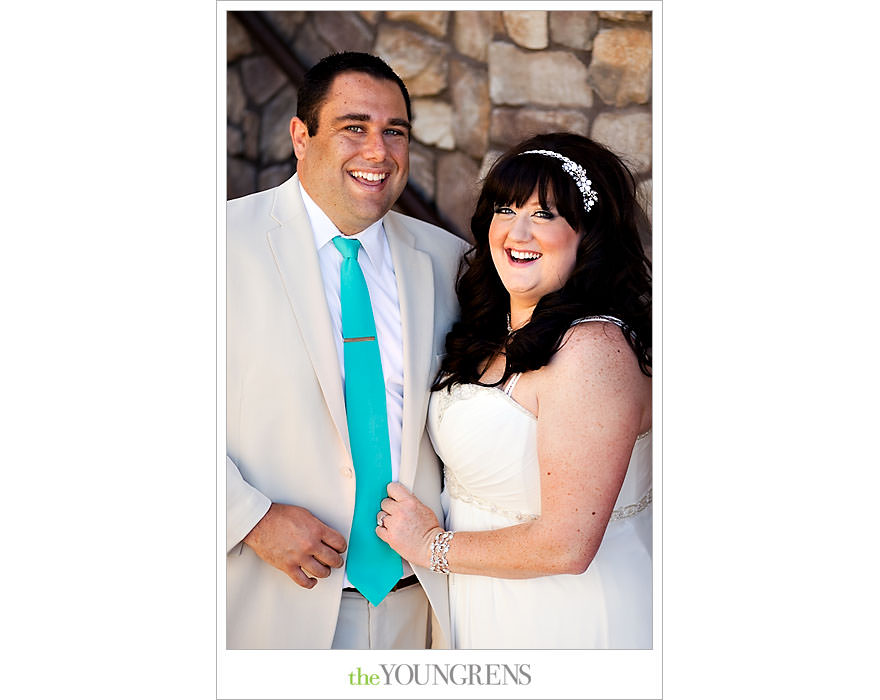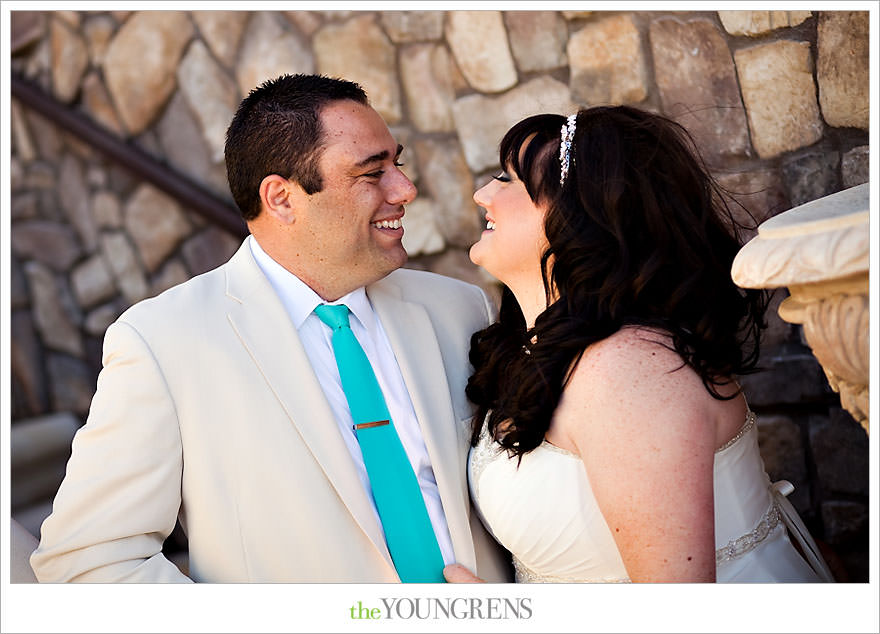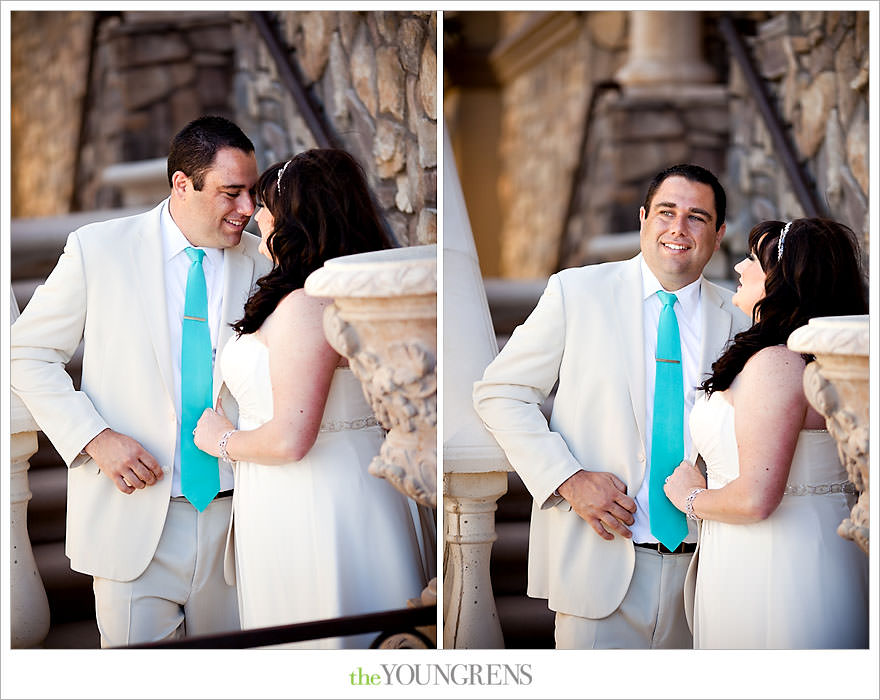 Love, love, love this image of Cassie! She's so beautiful!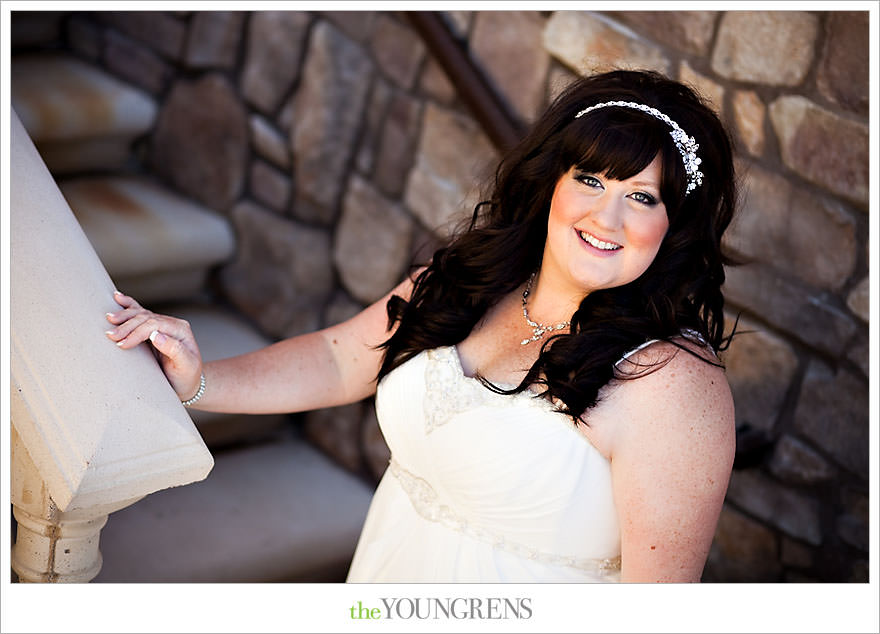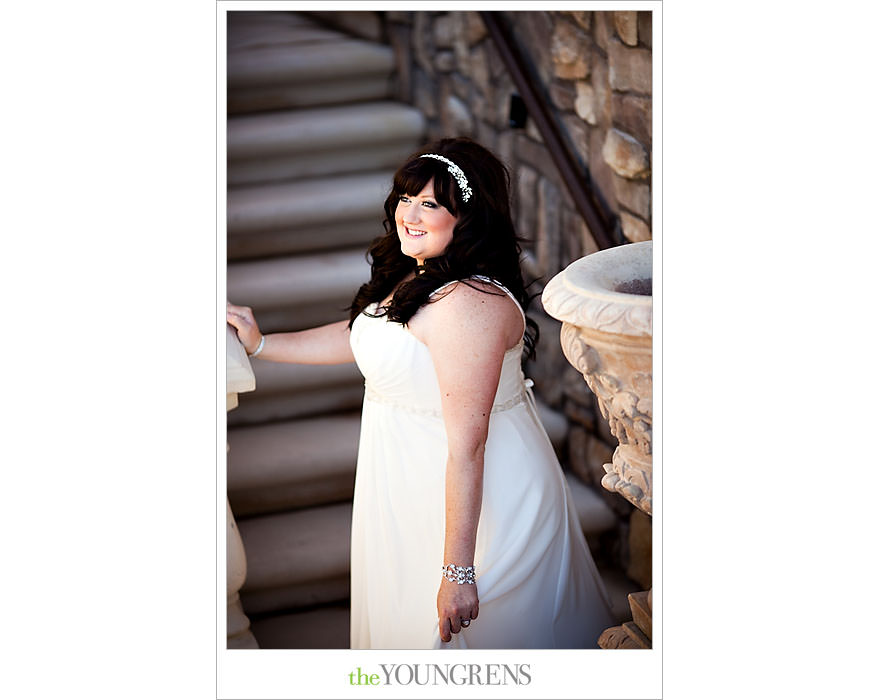 Ryan is totally into cameras, so we lent him one of ours for a few shots…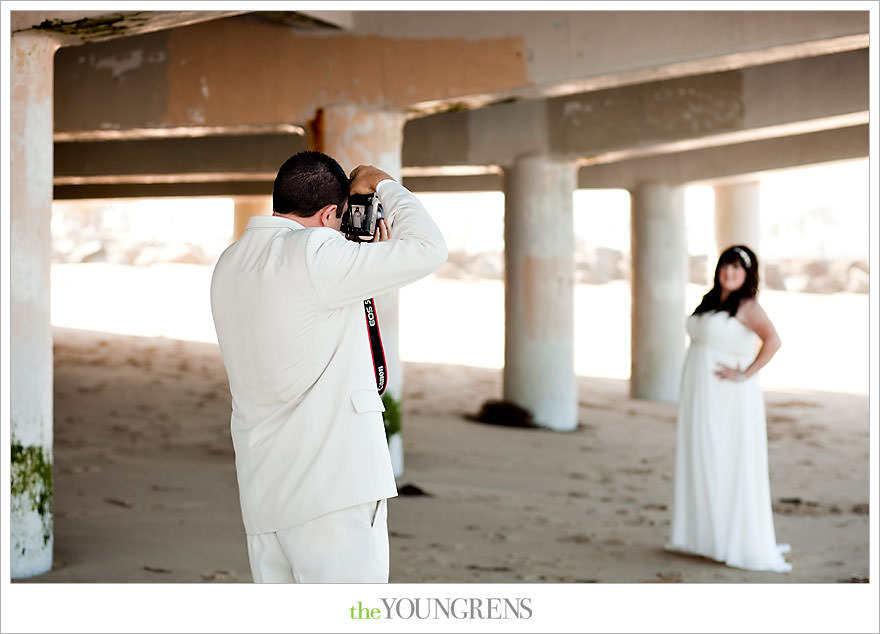 And he totally grabbed this awesome image of Cassie! Love it!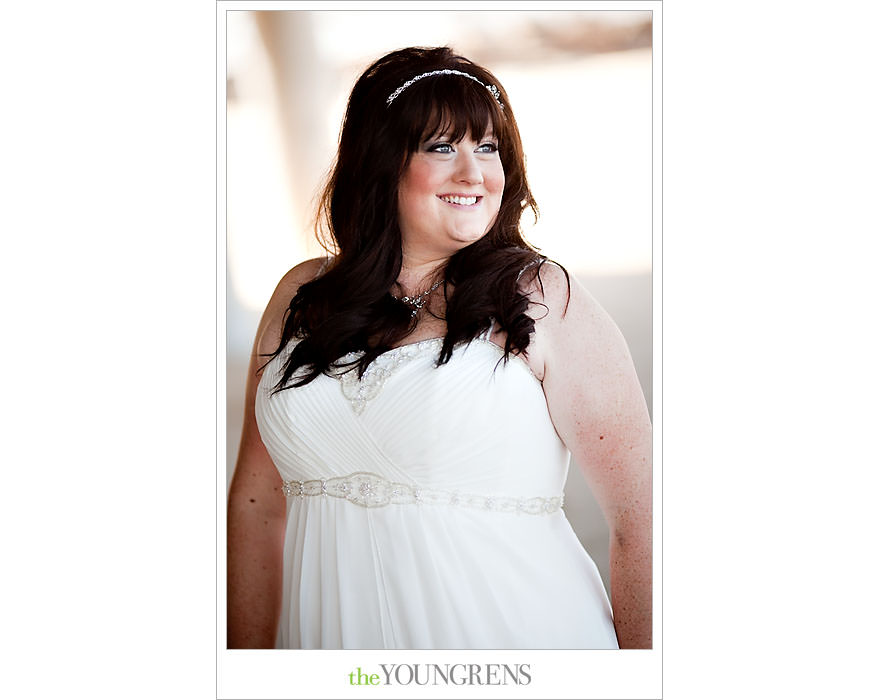 The adorable girls!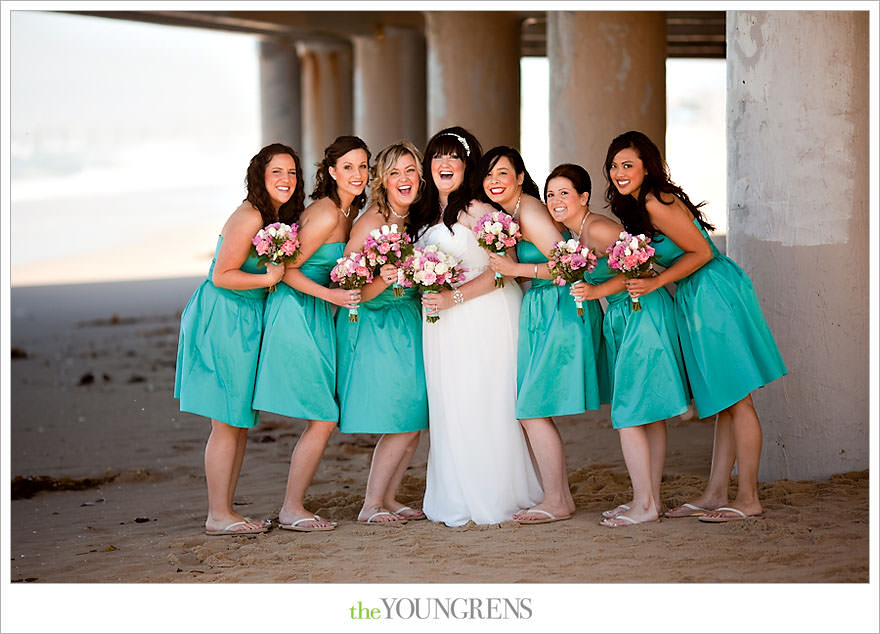 And the handsome boys.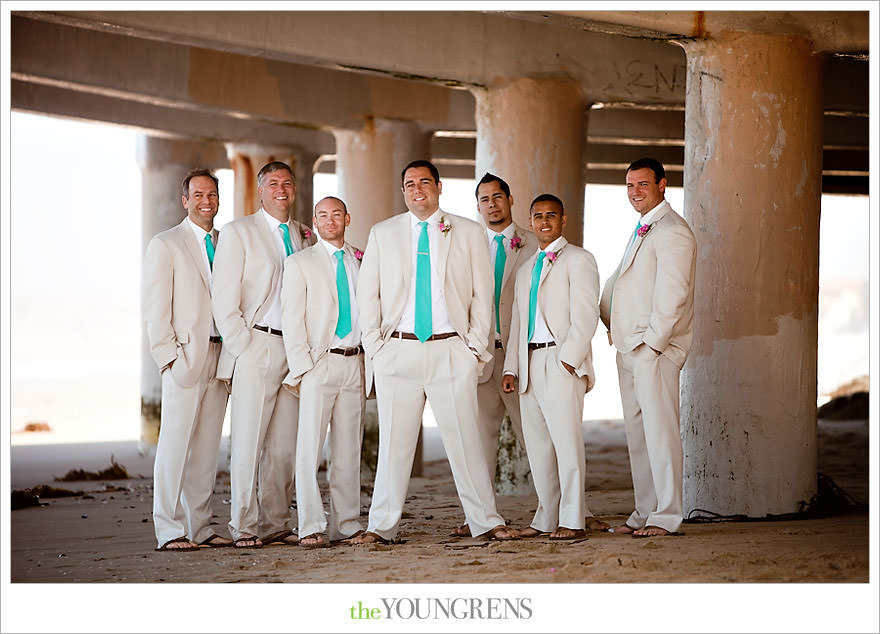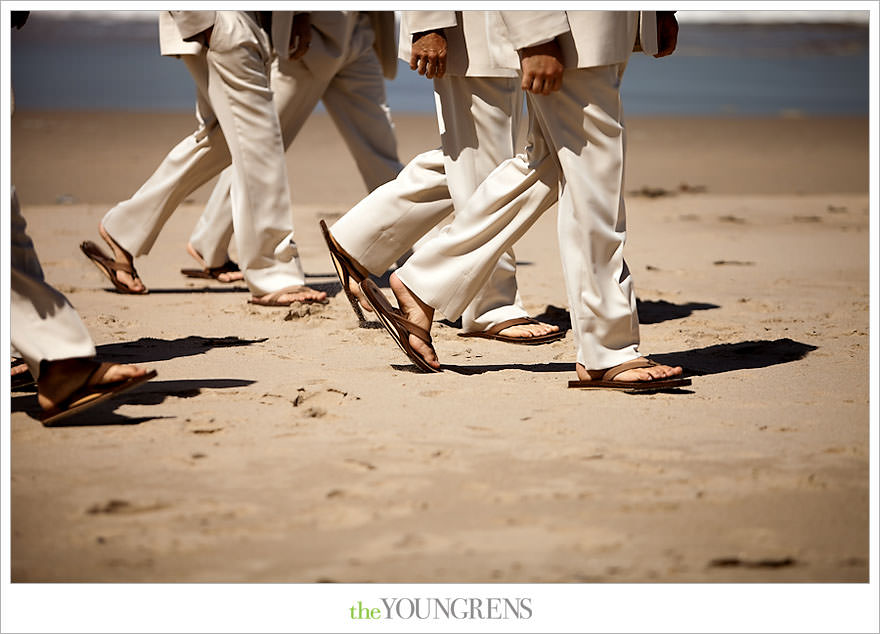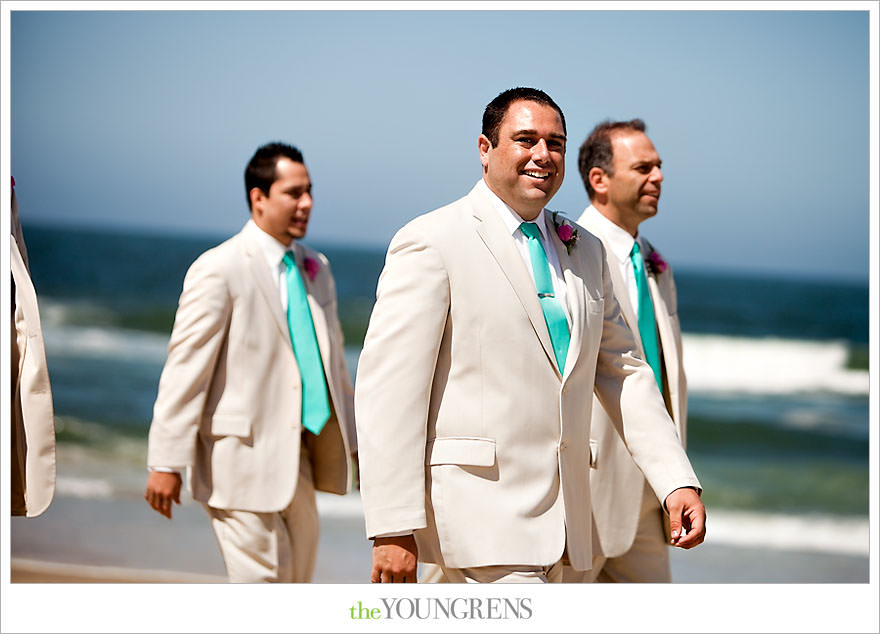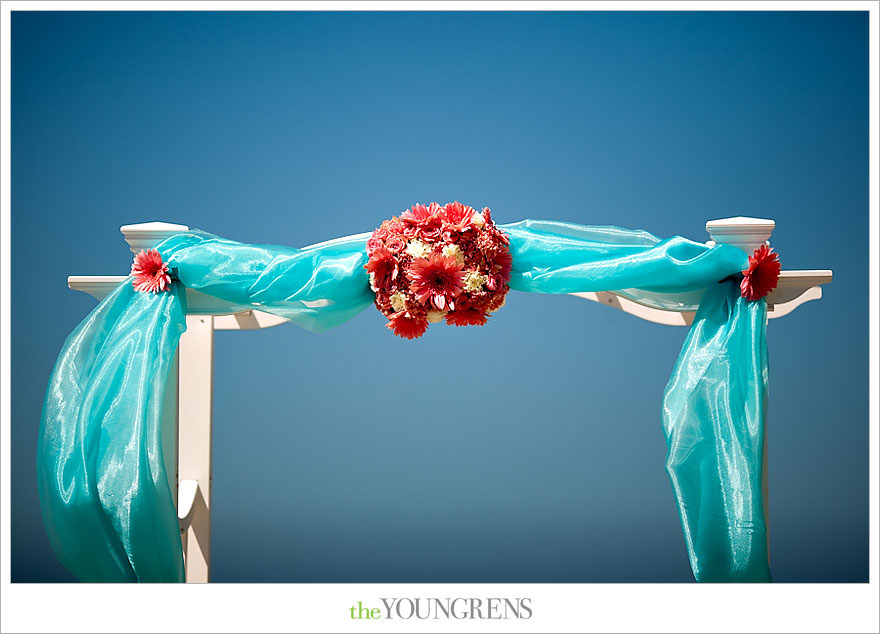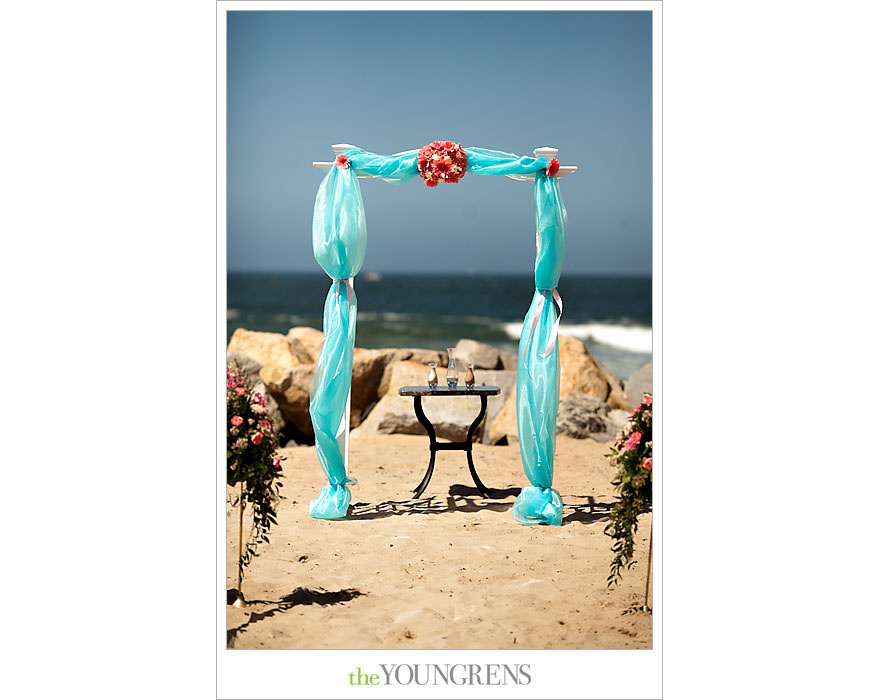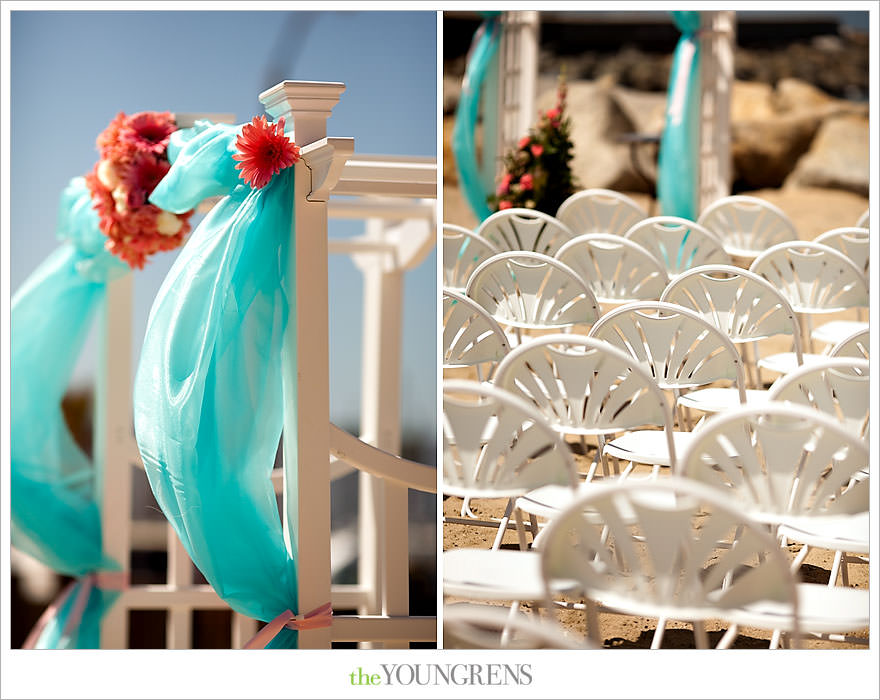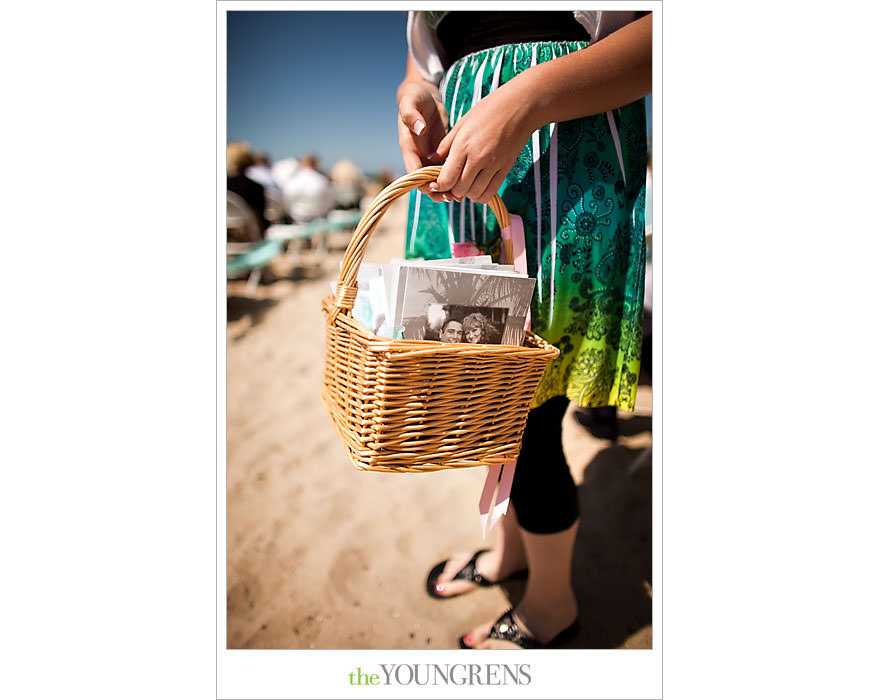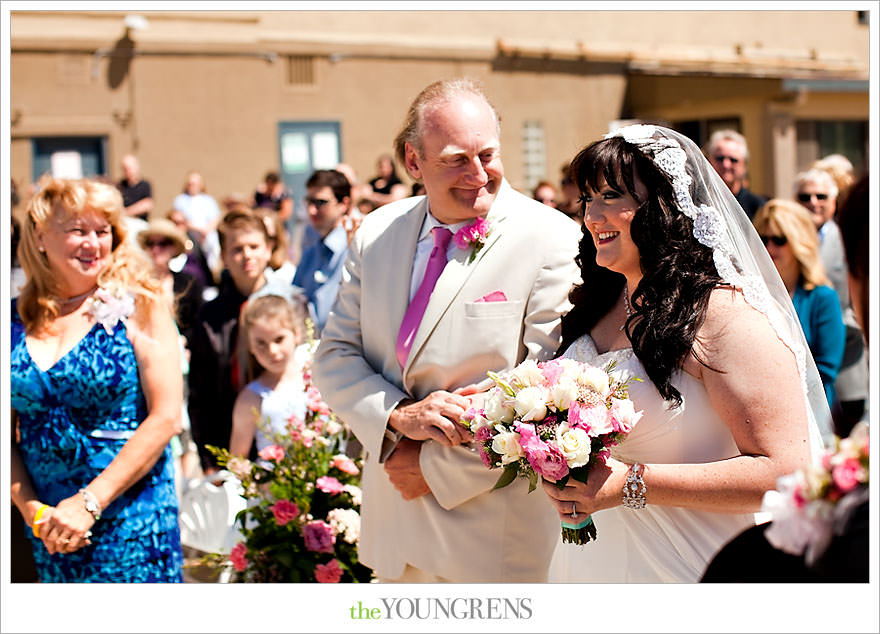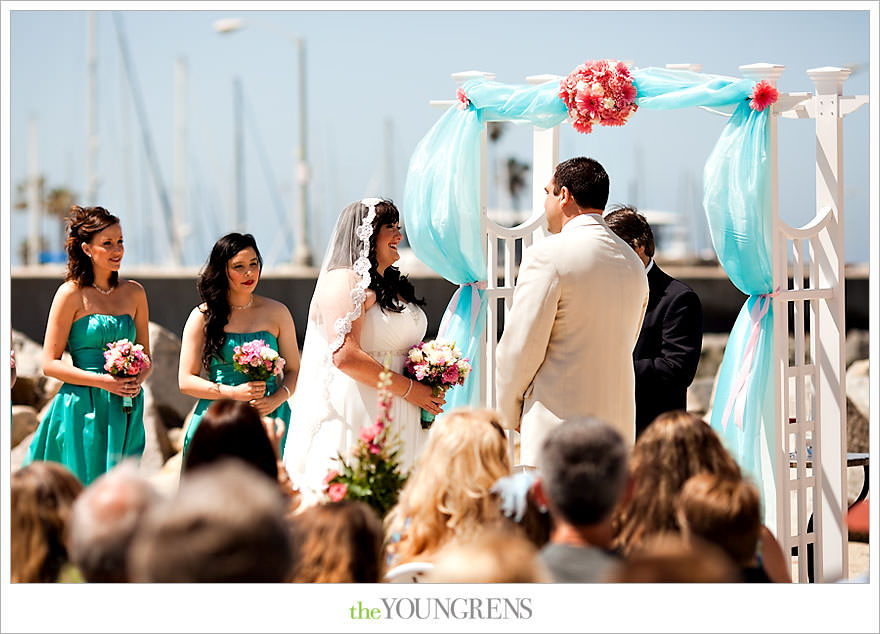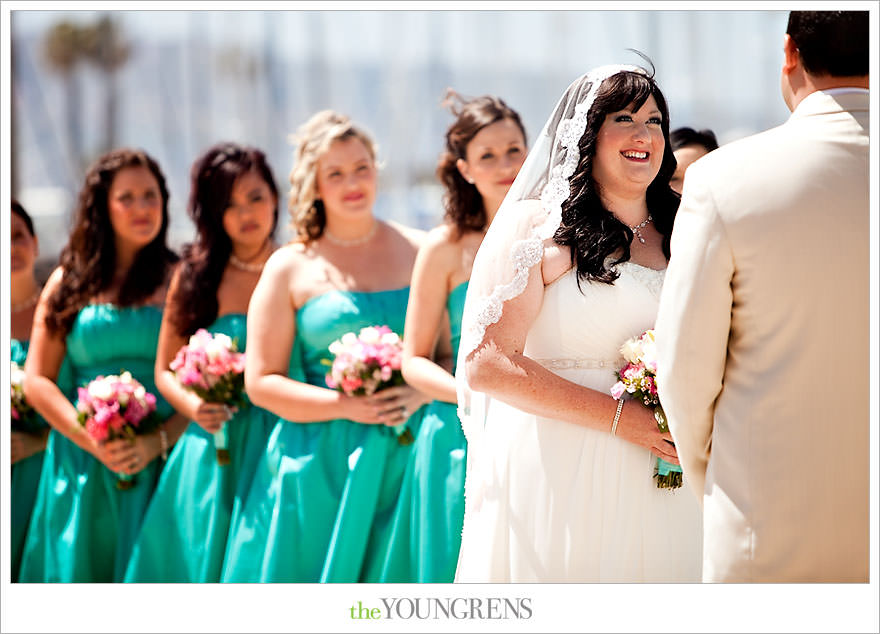 Ryan's sister gave a beautiful reading at the wedding, and it totally made all of us cry!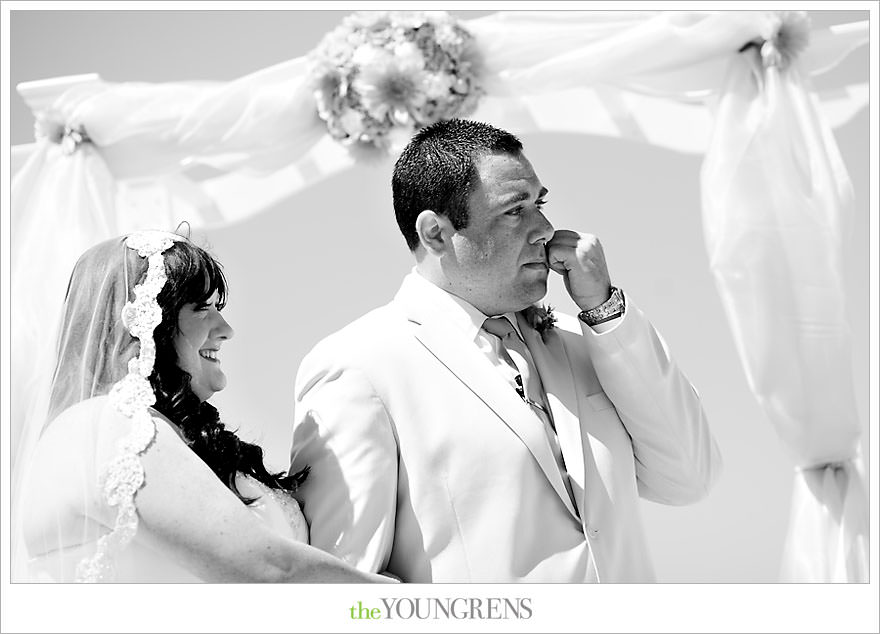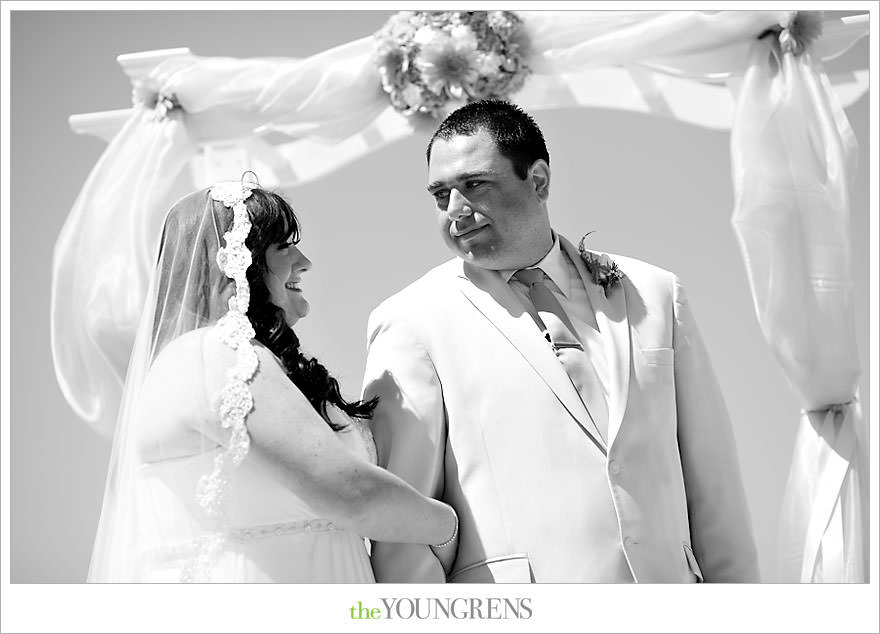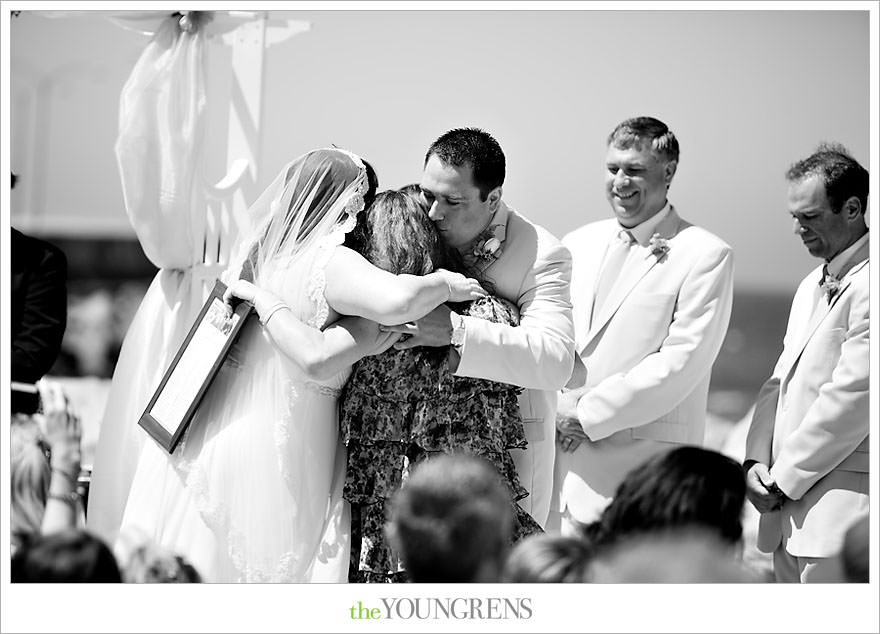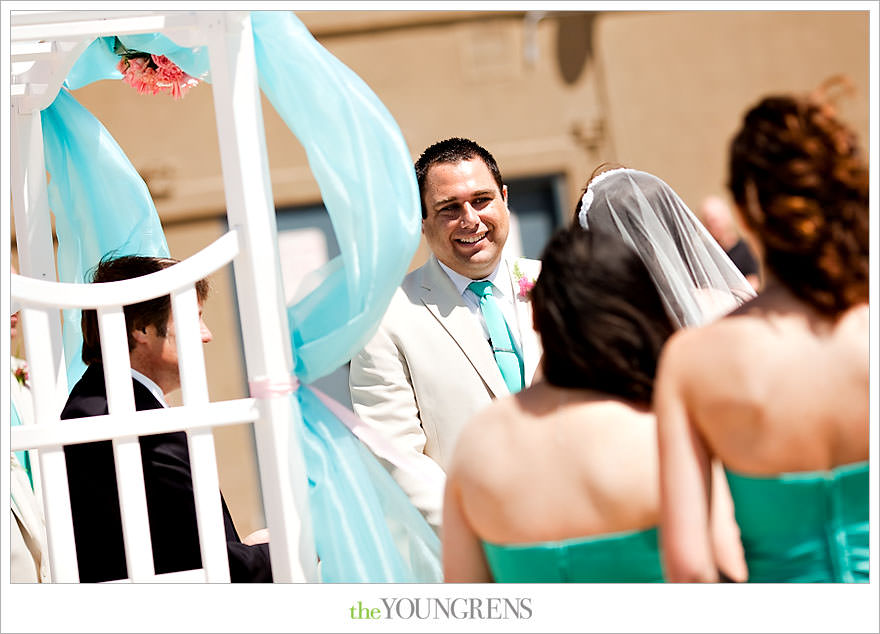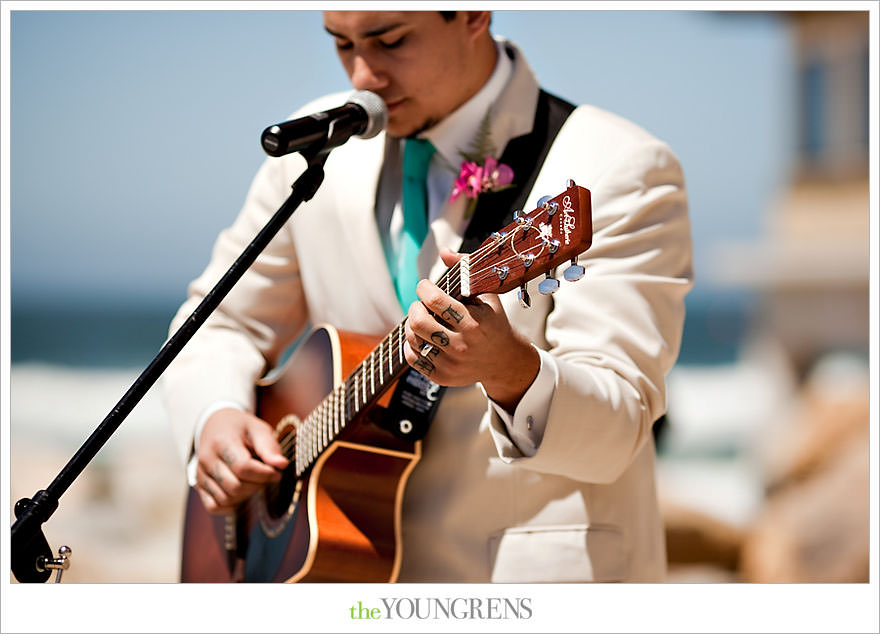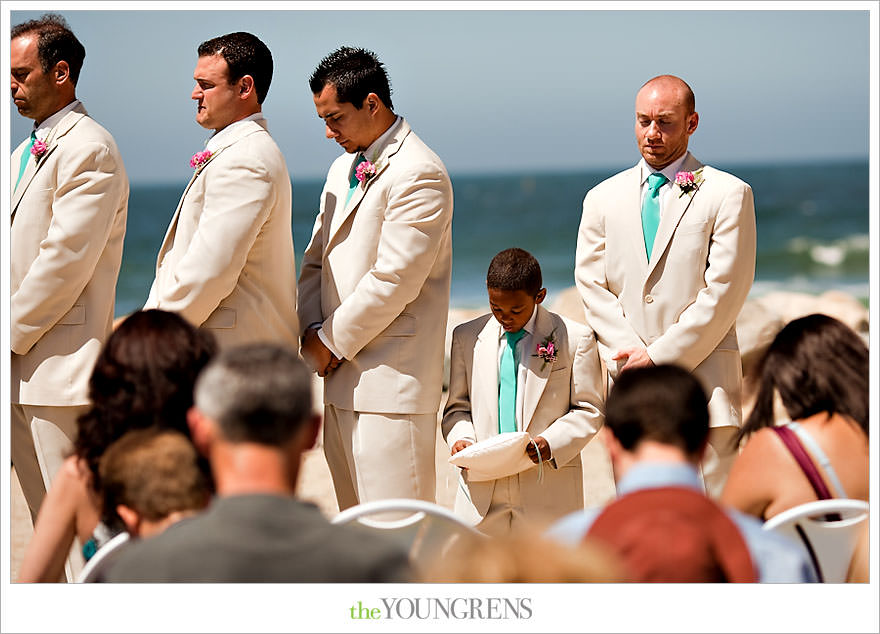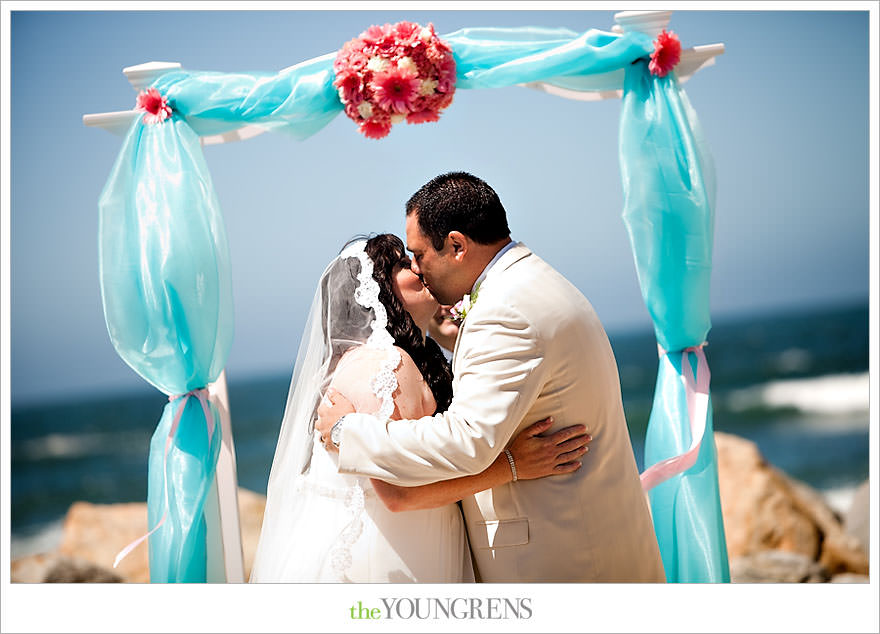 Married!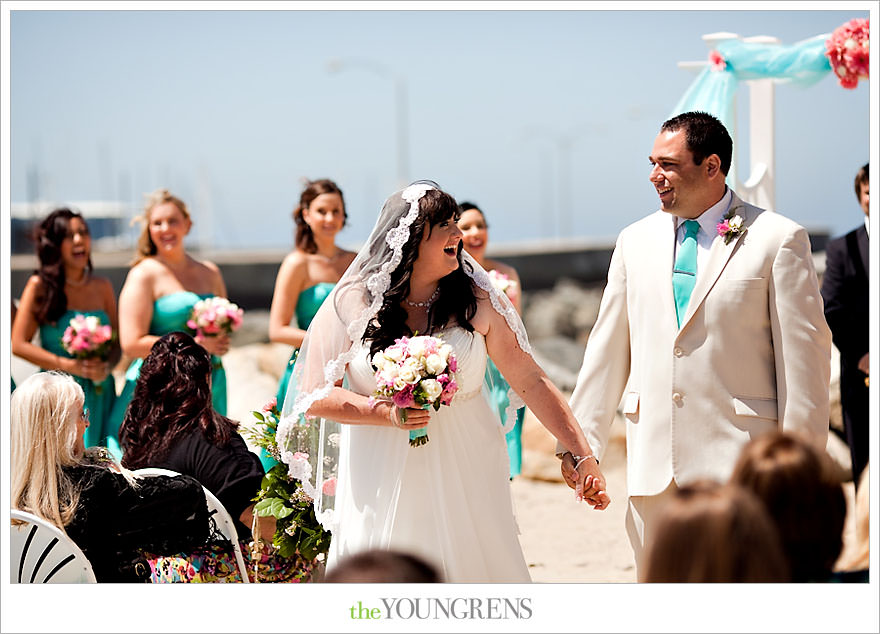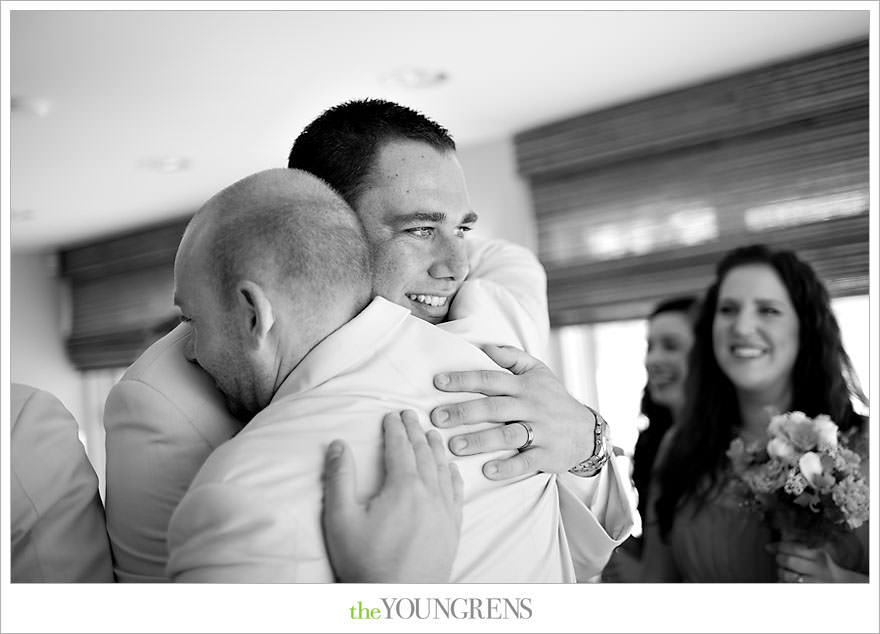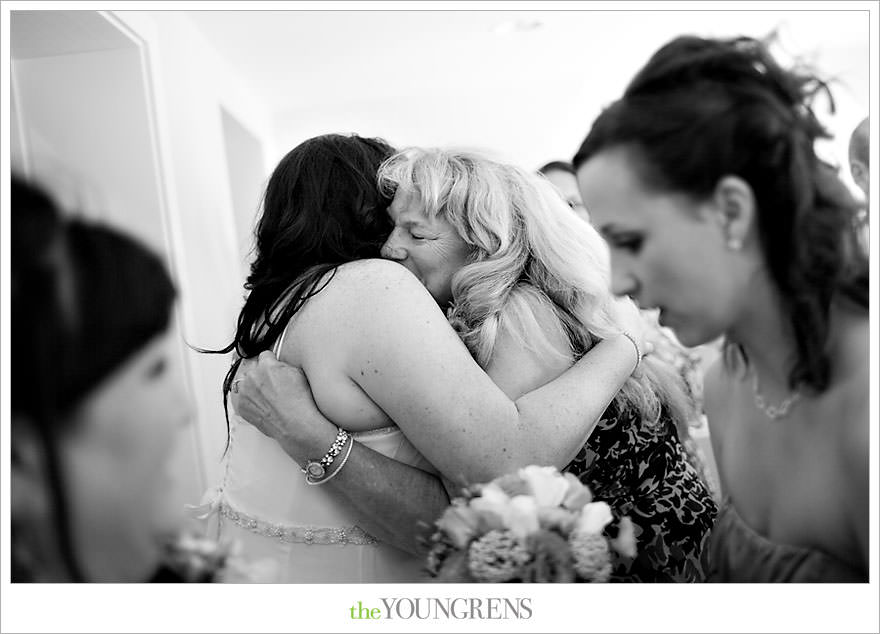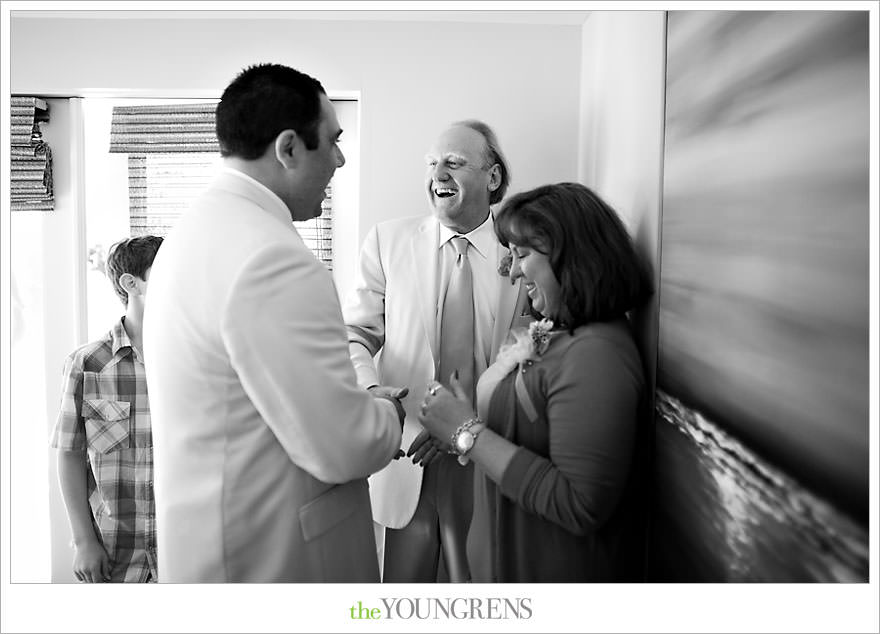 Tomorrow we'll be featuring the rest of Ryan and Cassie's Redondo Beach wedding, and let's just say that a 1957 Chevy Bel Air just so happens to make an appearance… Stay tuned!