It just may have been one of the most memorable gifts I've seen a groom give to his bride the morning of their wedding. Not because it was romantic or beautiful or flashy, but because it was the kind of gift that said so much about Brandon's selfless, mature heart for his beautiful girl. He went to a ceramics shop and painted a mug for Katie.
I know, I know – it's a common gift for a young couple in love to give each other. Hang with me here.
Katie has wanted Brandon to go with her to a ceramics shop for a very long time but he has always resisted on the grounds that he just didn't think it would be fun. But in the days before their wedding, he sat down and painted. The note along with the gift read that Brandon was committing to serving her, loving her, and cherishing her for the rest of his life, and he realized that in their many years to come together there will be times when, in order to treasure the one he loves most, he just may have to do things he doesn't really want to do. And that's ok, because just being by her side is worth all of the mugs in the world.
And that's Brandon in nutshell. He's a down-to-earth, thoughtful, caring, selfless guy with a smile that lights up the room. And the way Katie looks at him is heart-melting. They respect each other, and that has come to be the most basic foundational truth of marriage for me. They admire each other. They look up to one another. And they sure as beans LOVE each other!
Brandon and Katie picked the seriously charming Strawberry Farms in Irvine for their rustic DIY wedding with it's big red barn, rollings hills and southern front porches. Katie is the queen of cute and she spared absolutely no details with her charming DIY wedding. I can't wait to share all of the handmade, handcrafted, hand-LOVED details at the reception! A big thanks also goes out to Theresa of Hustle and Bustle Event Coordination for running a flawless show all day long!
It was the perfect day for a summer wedding, and Brandon was looking sharp as the girls put on their finishing touches and Sweet Peas provided the charming florals.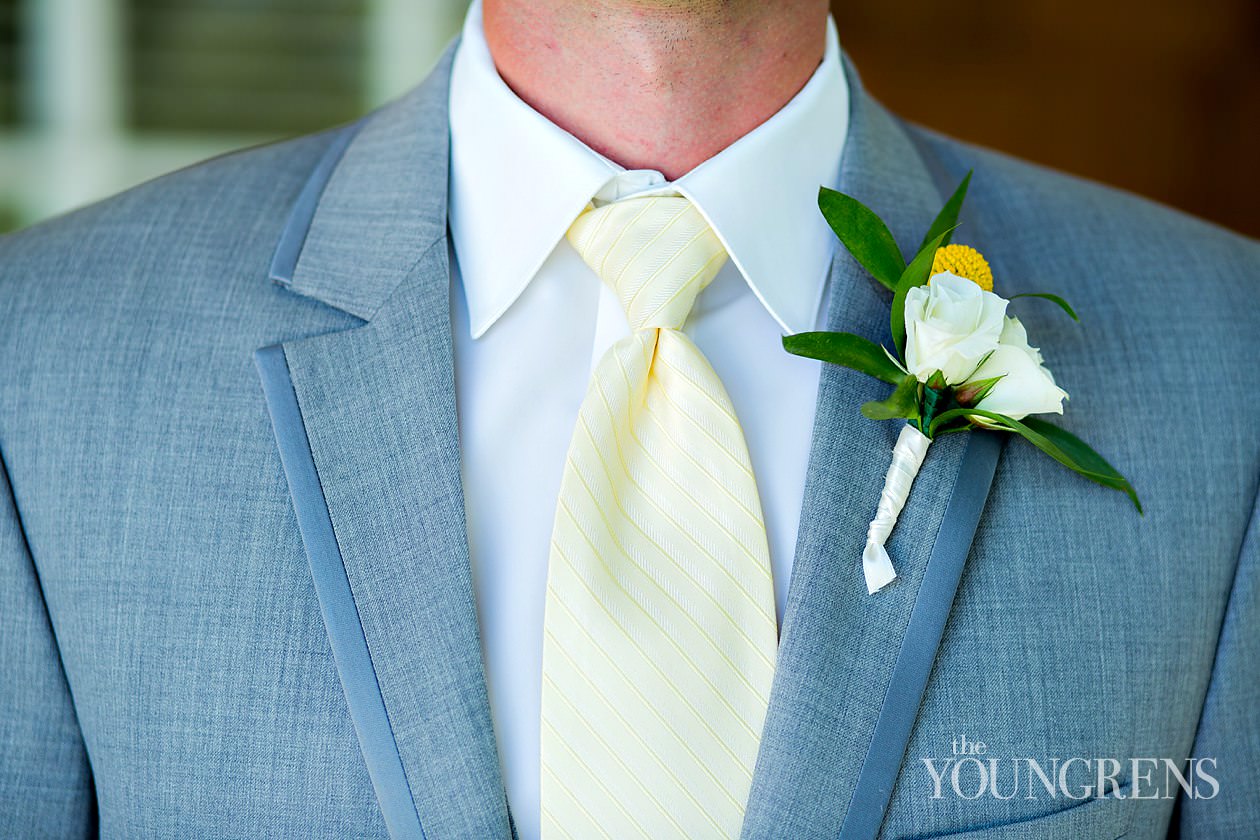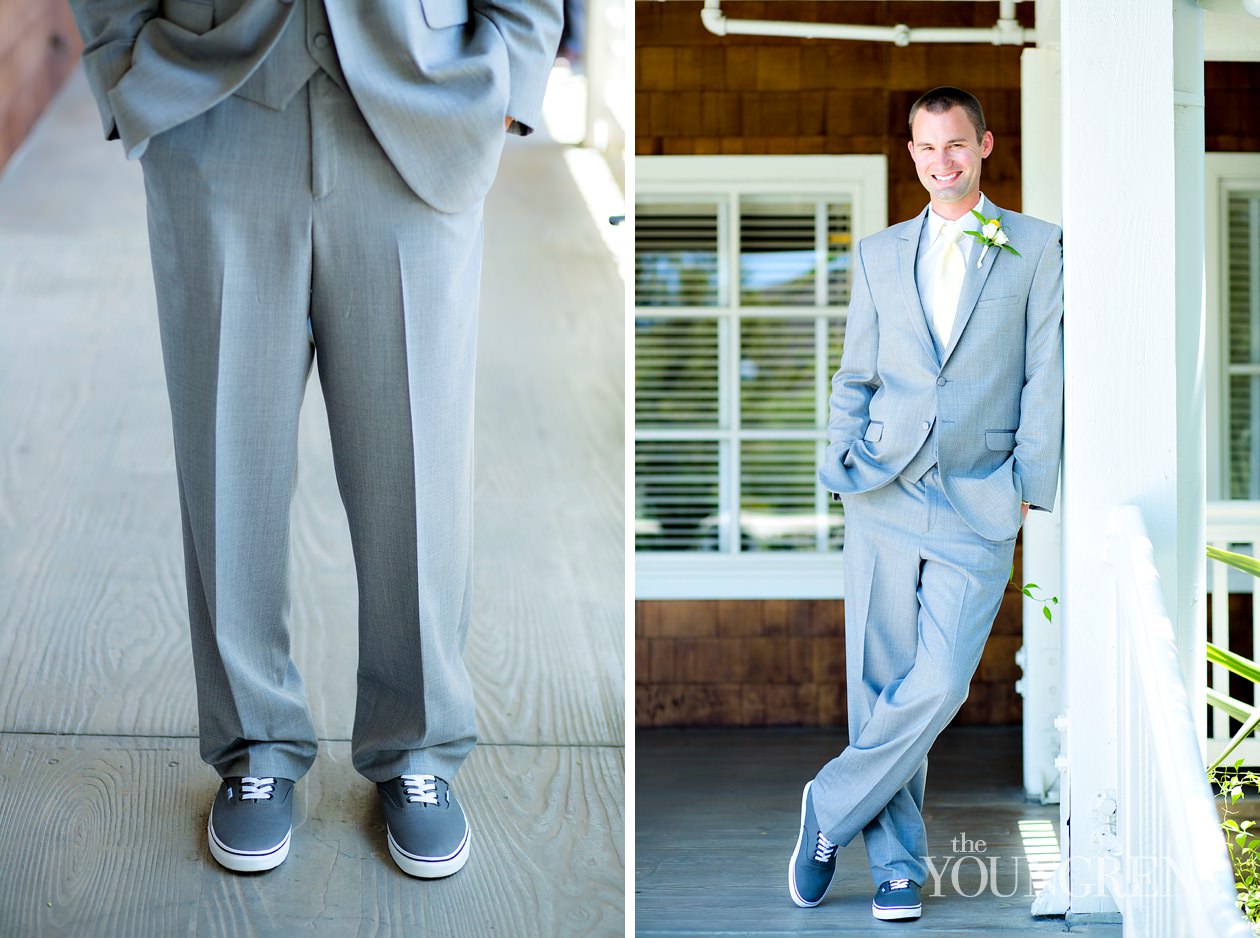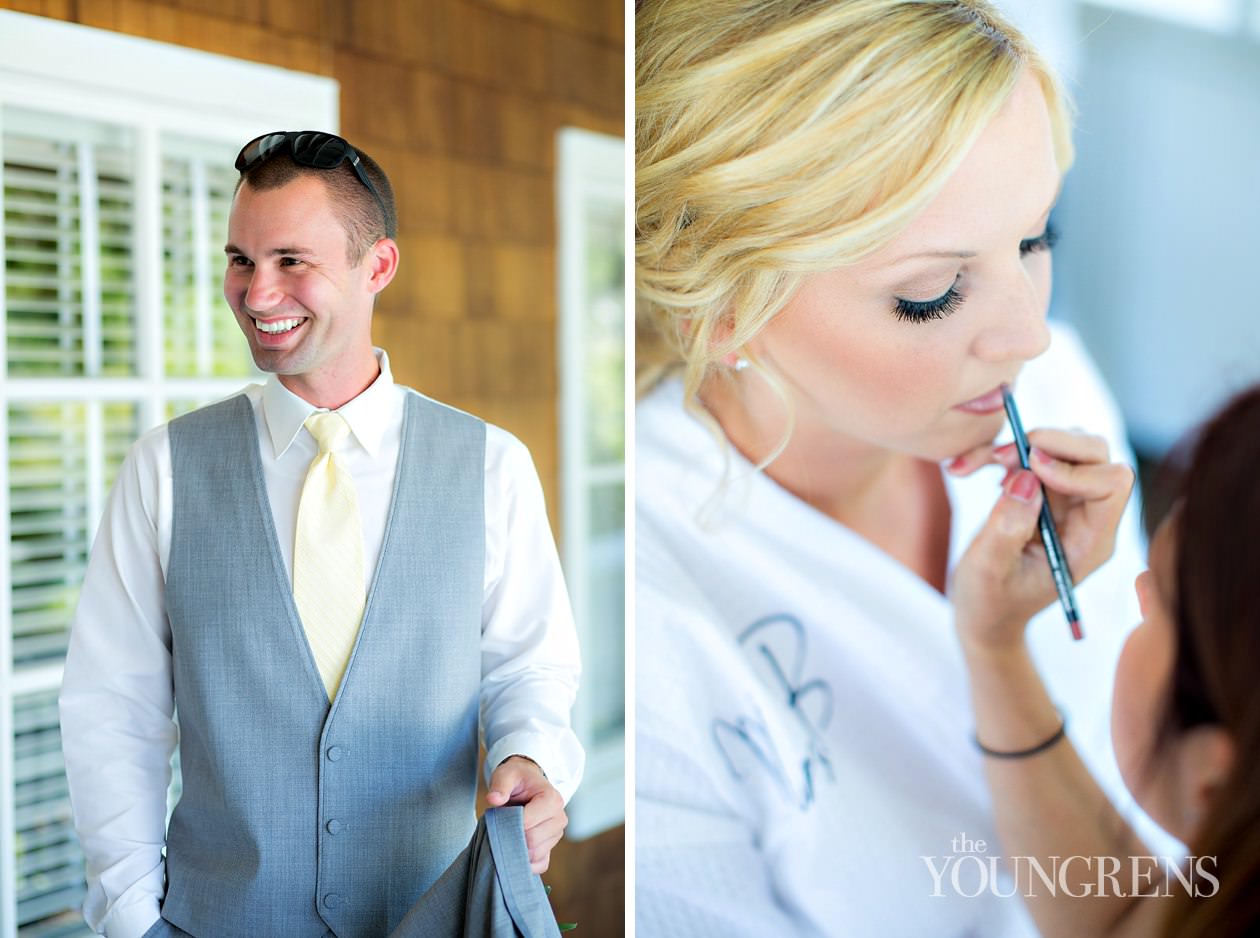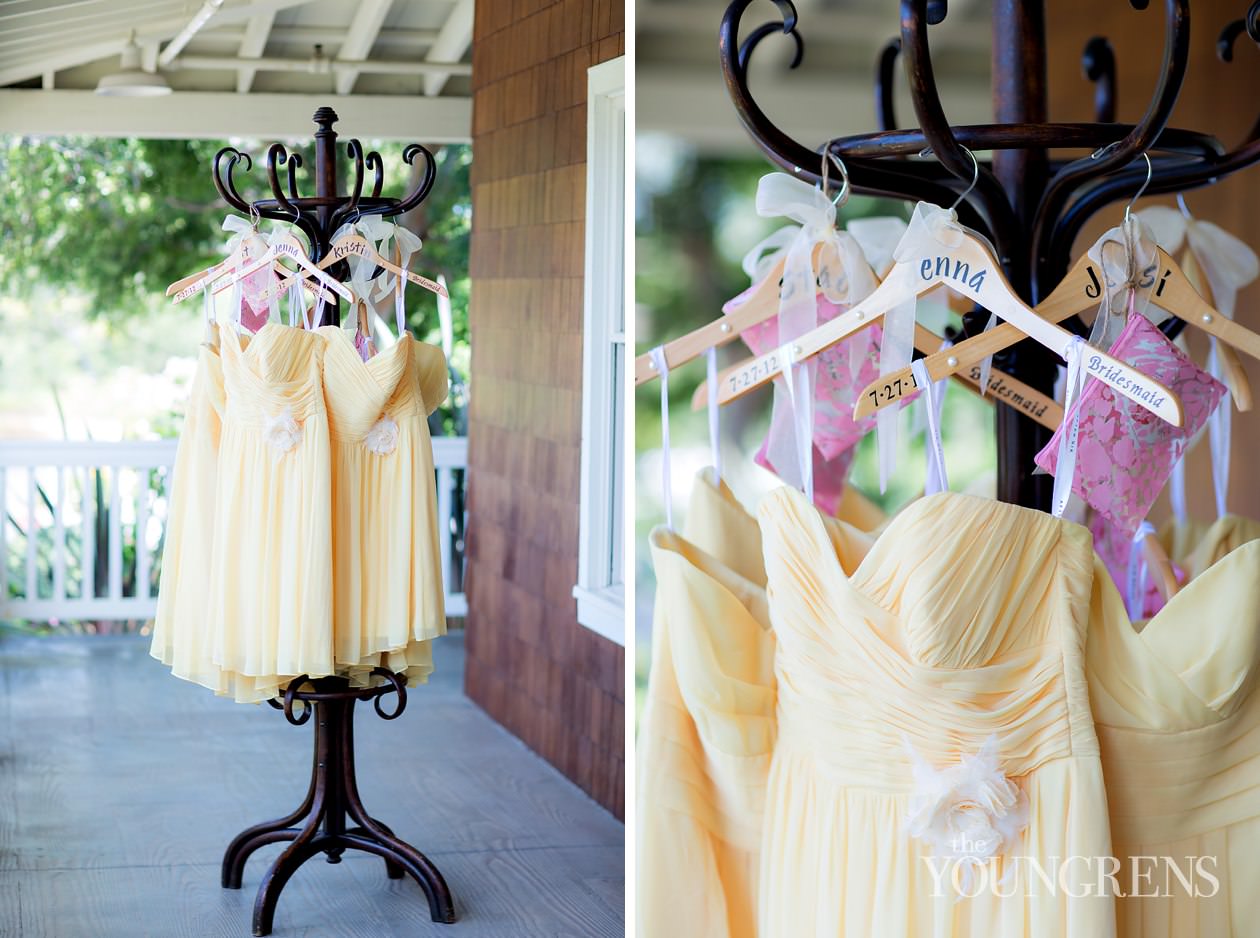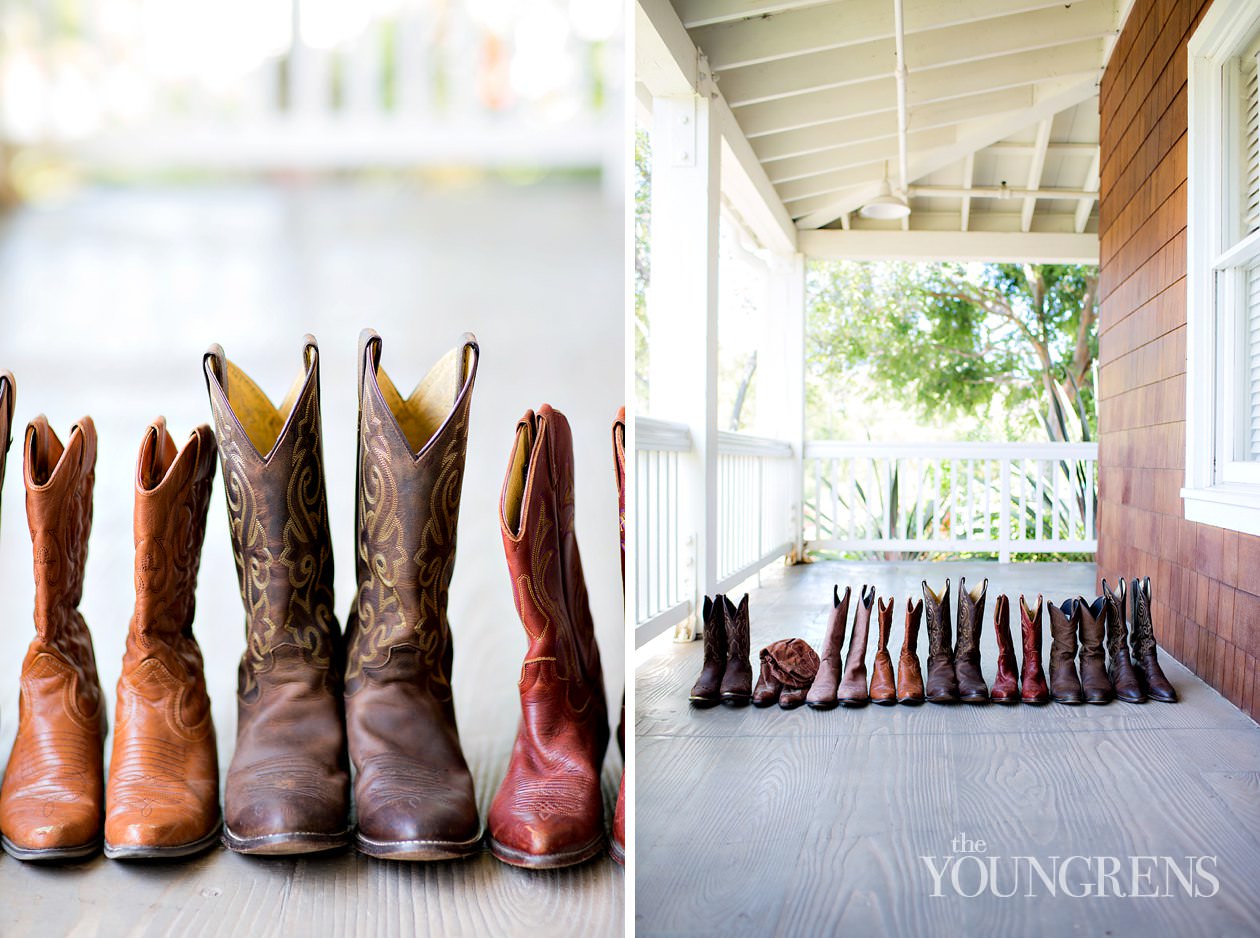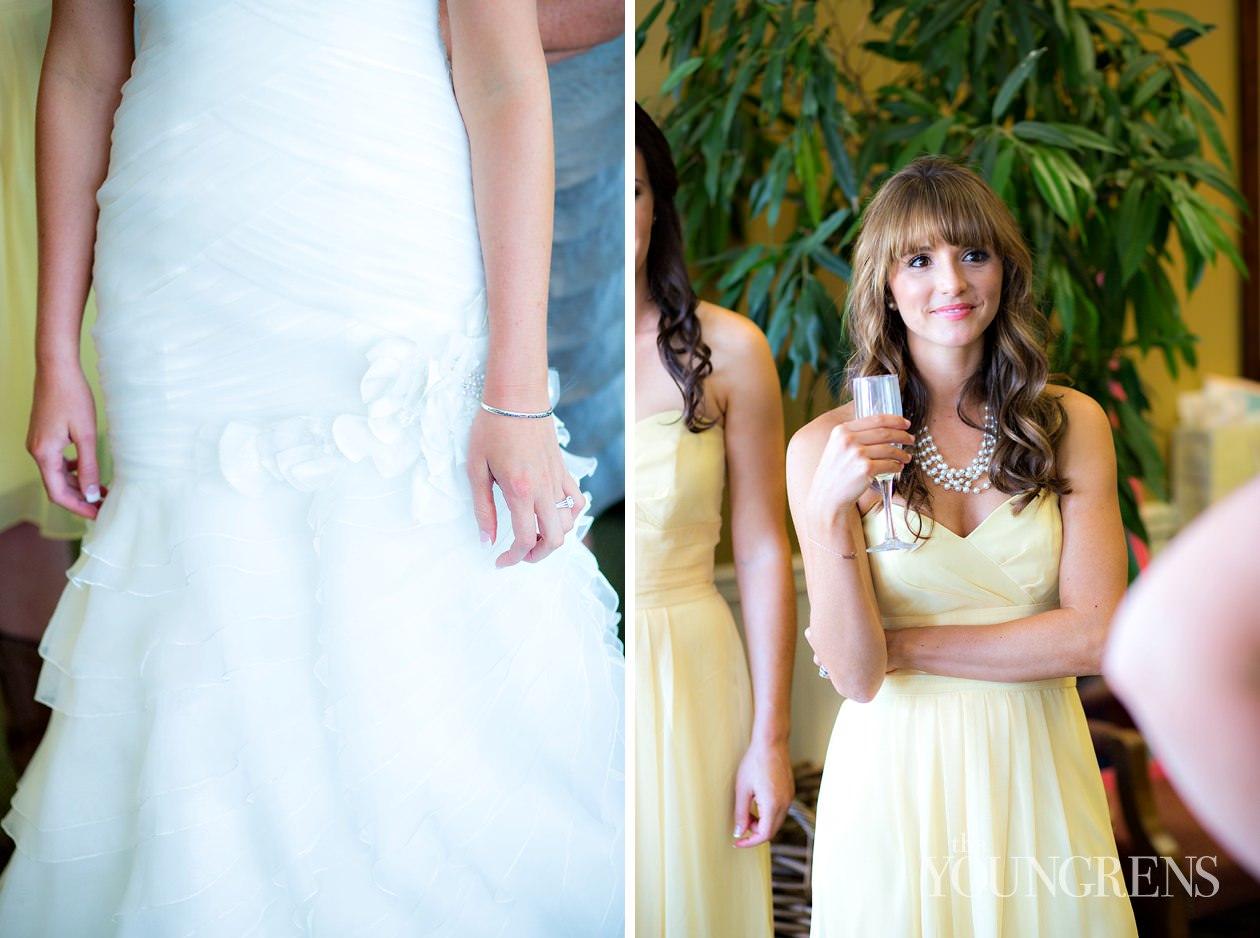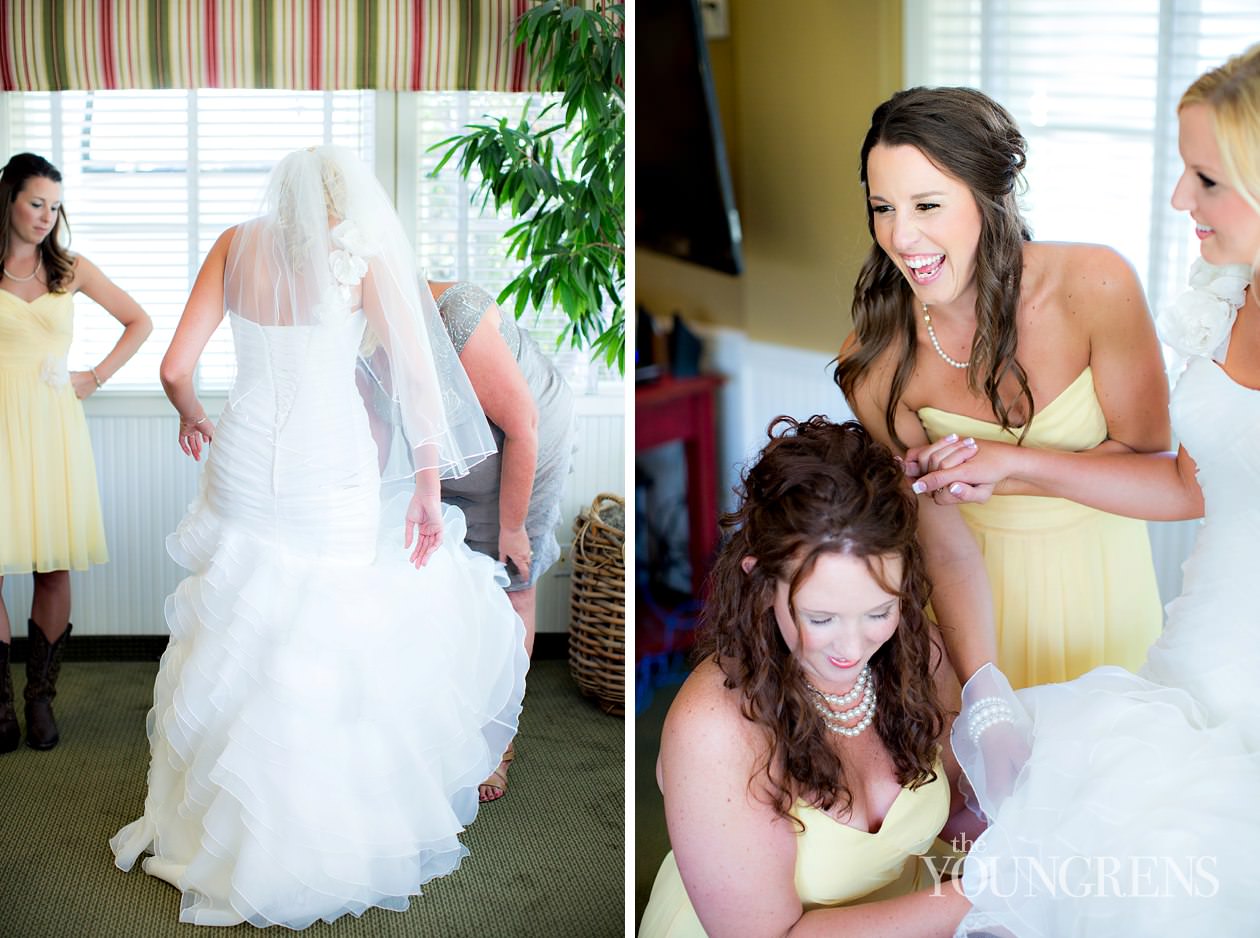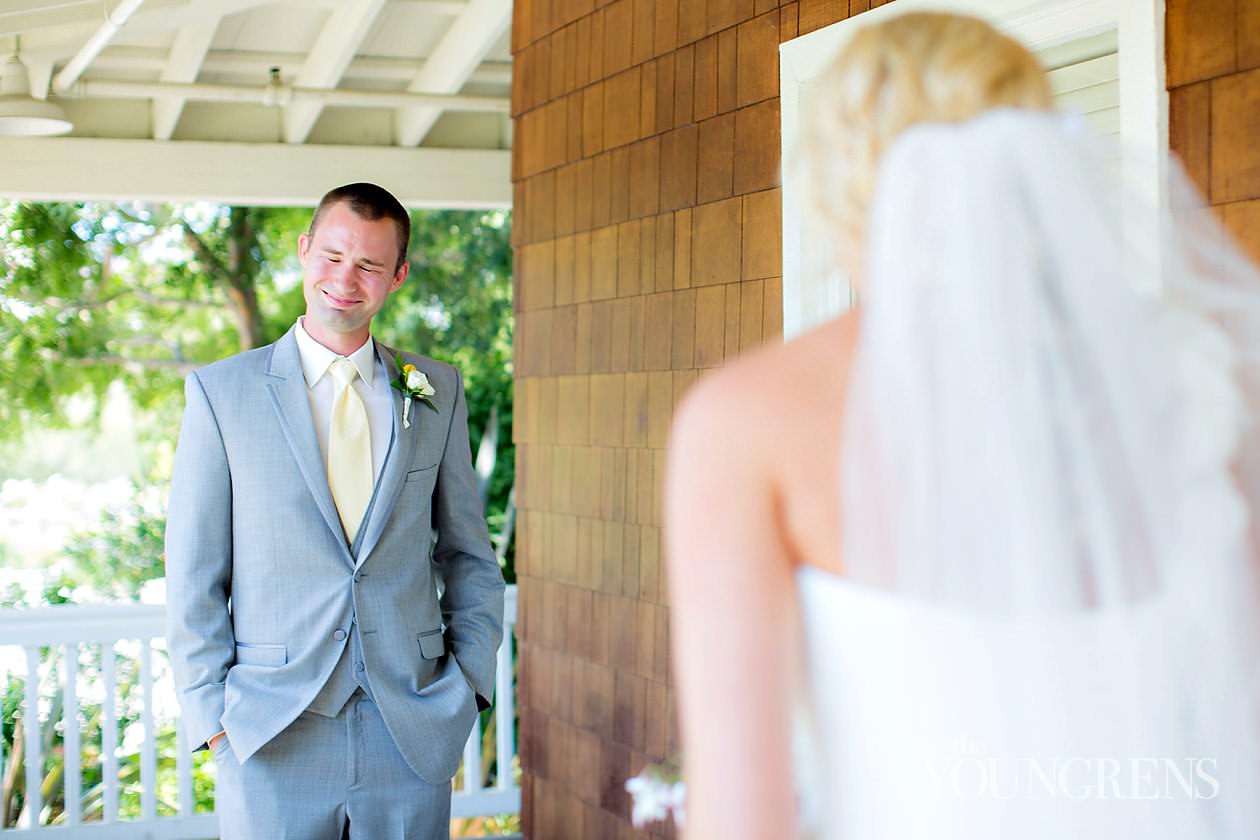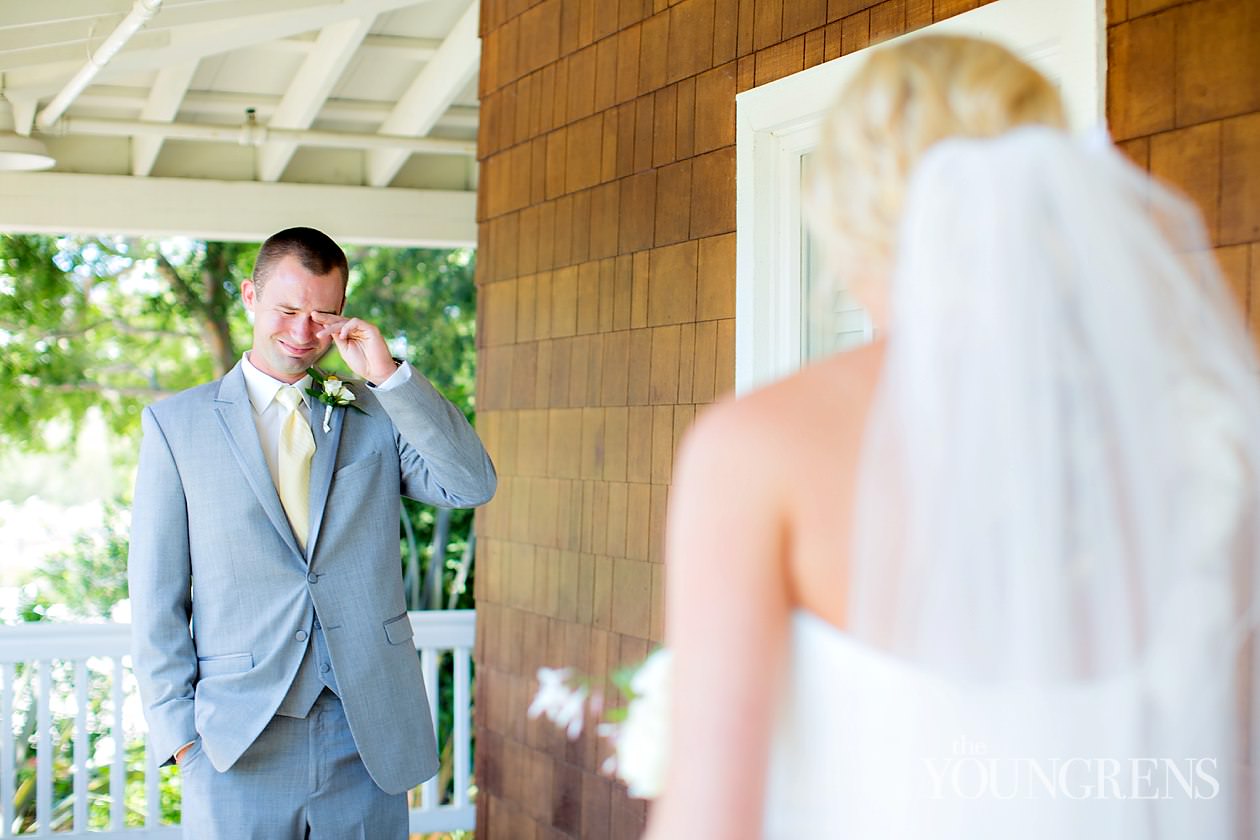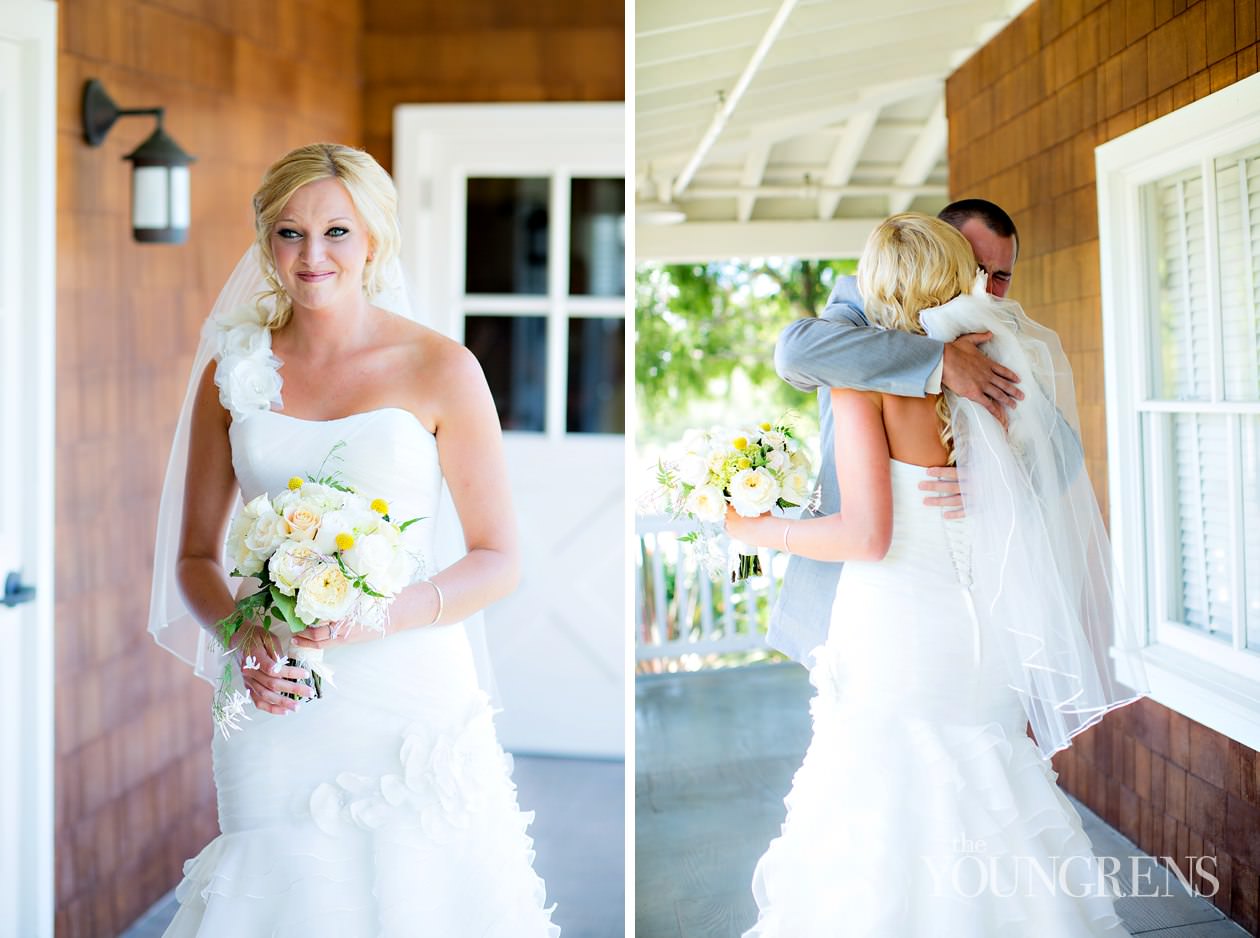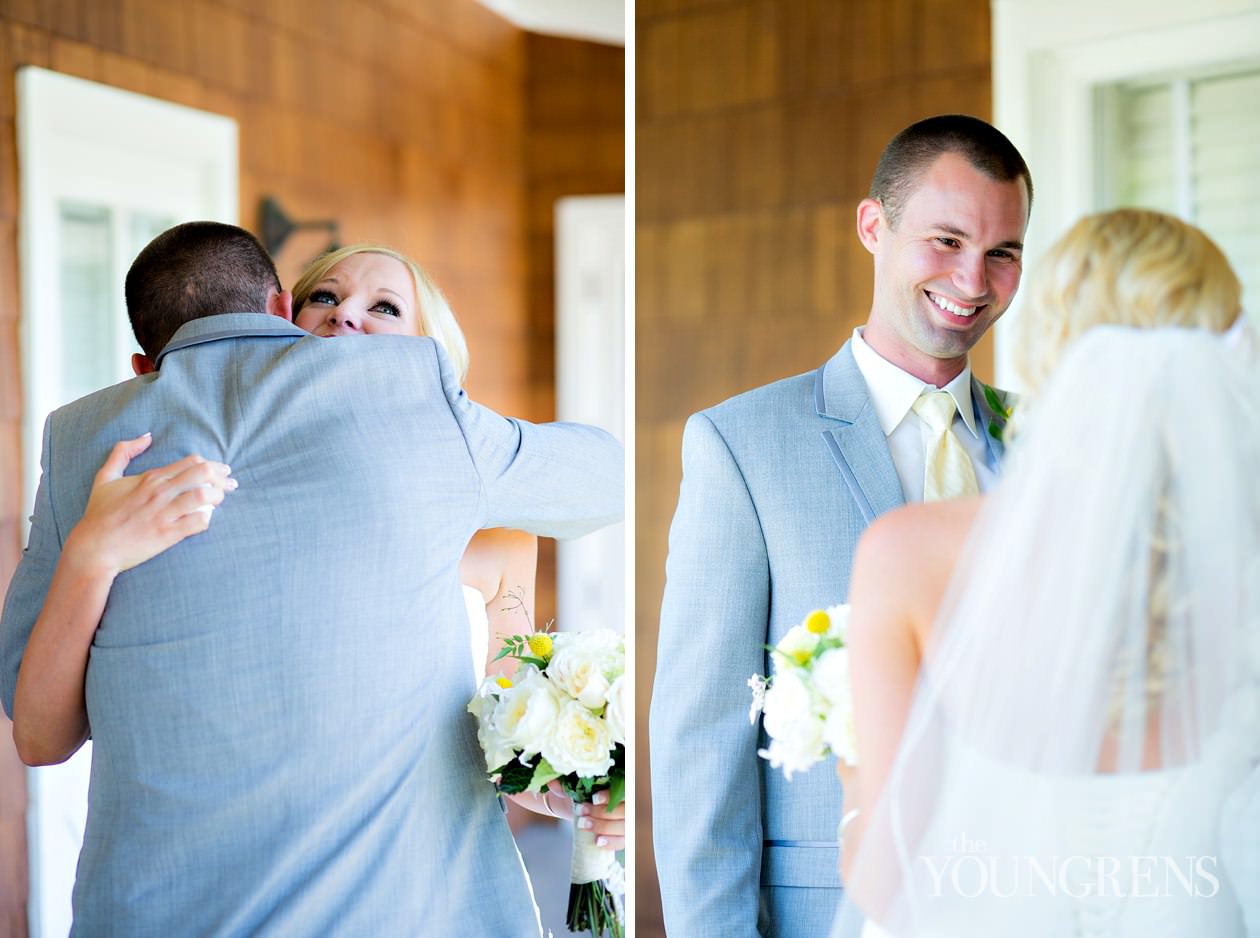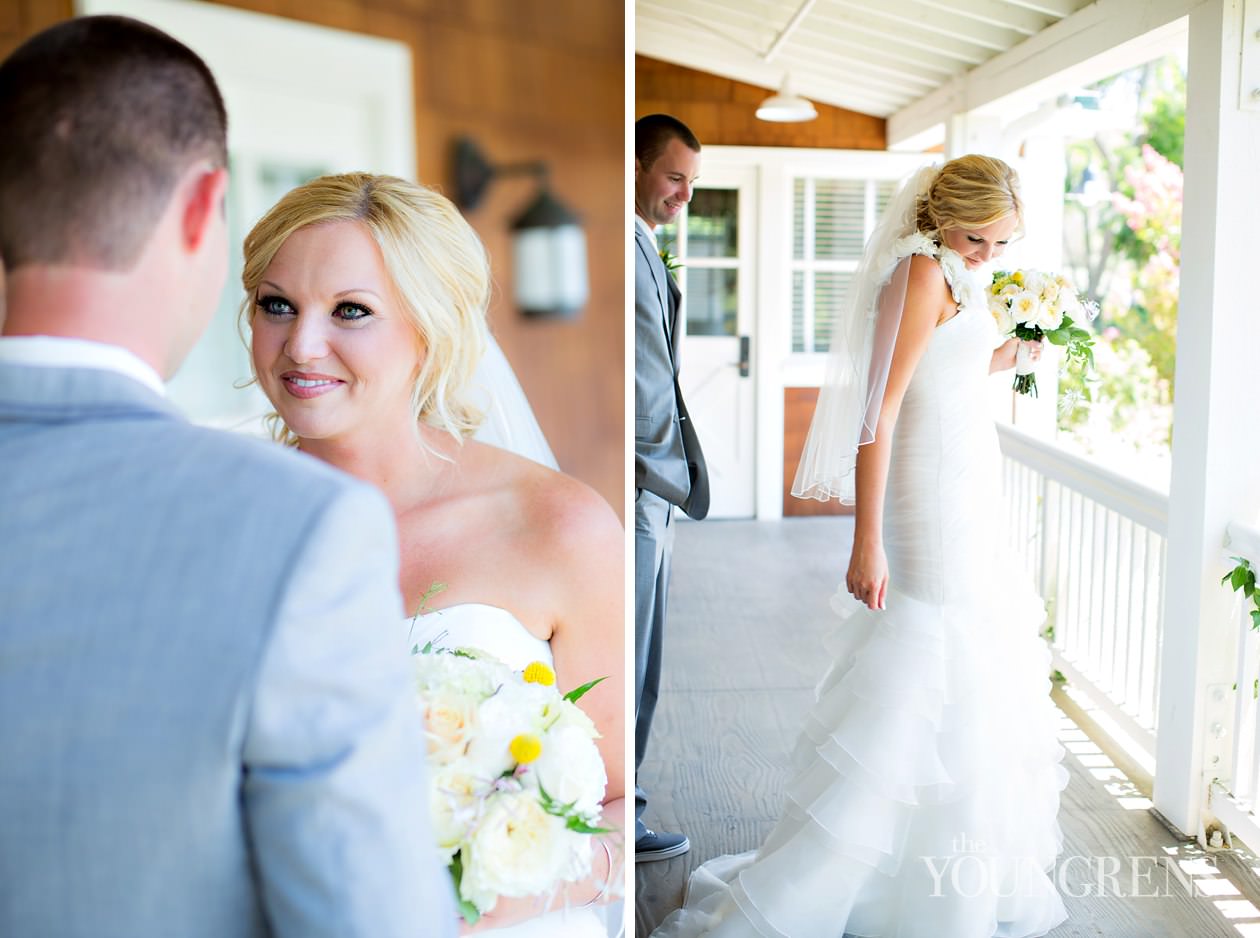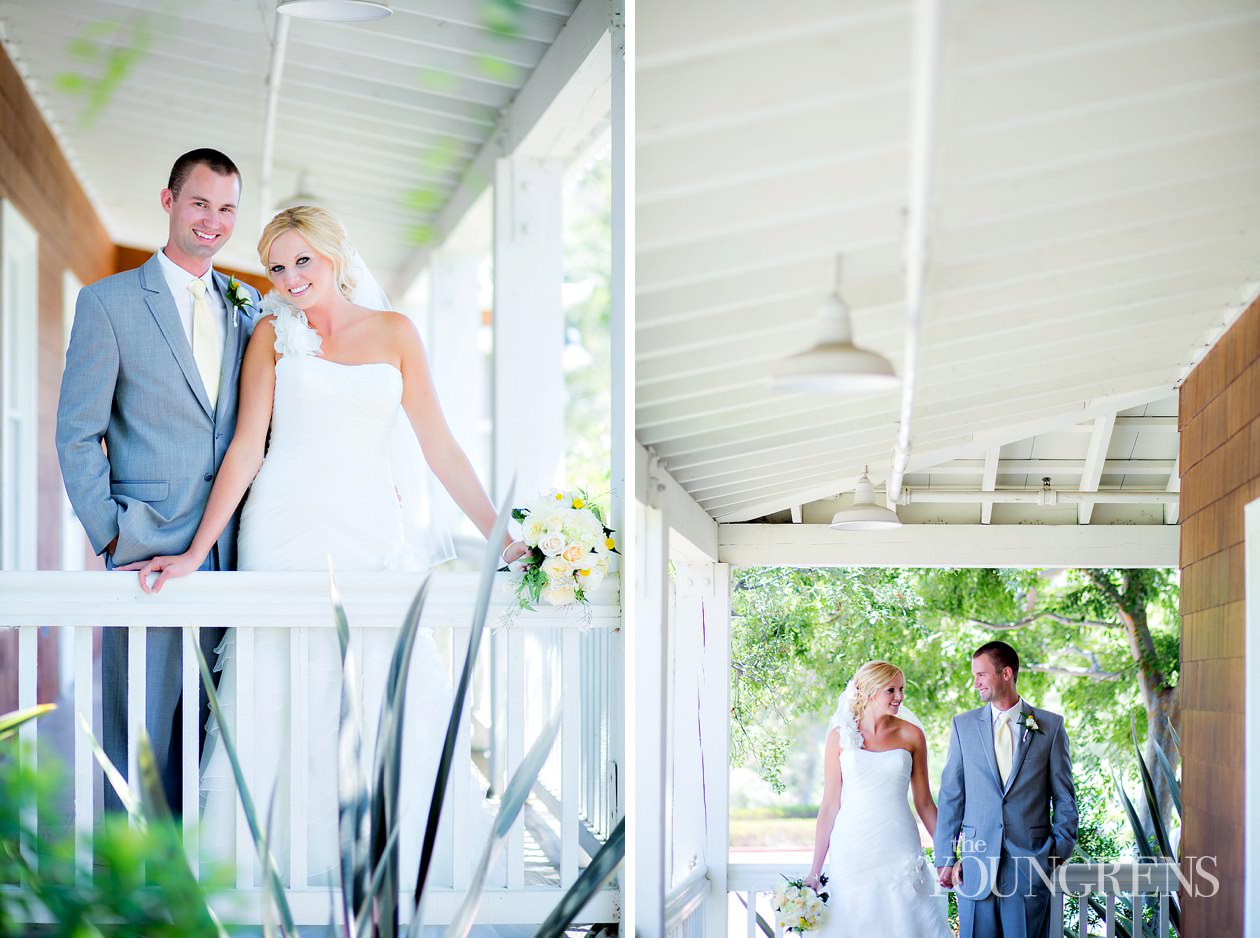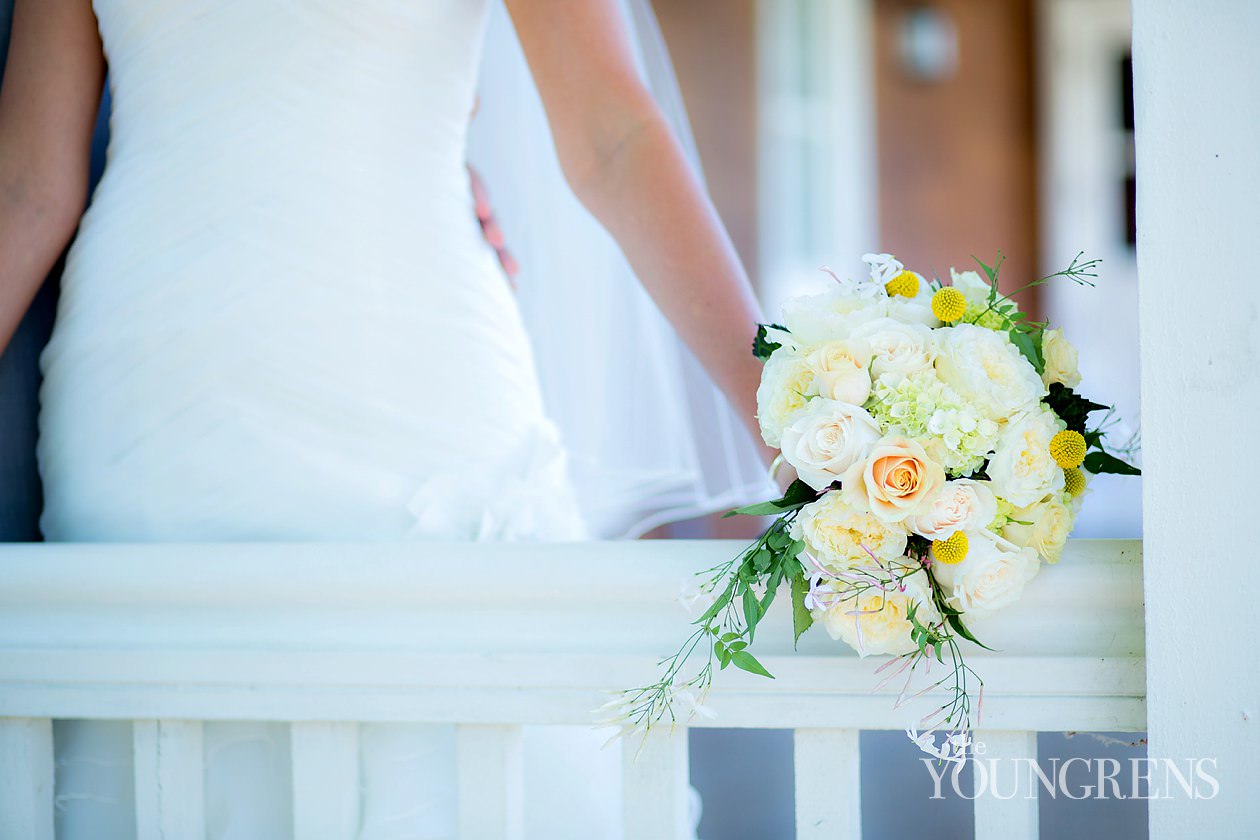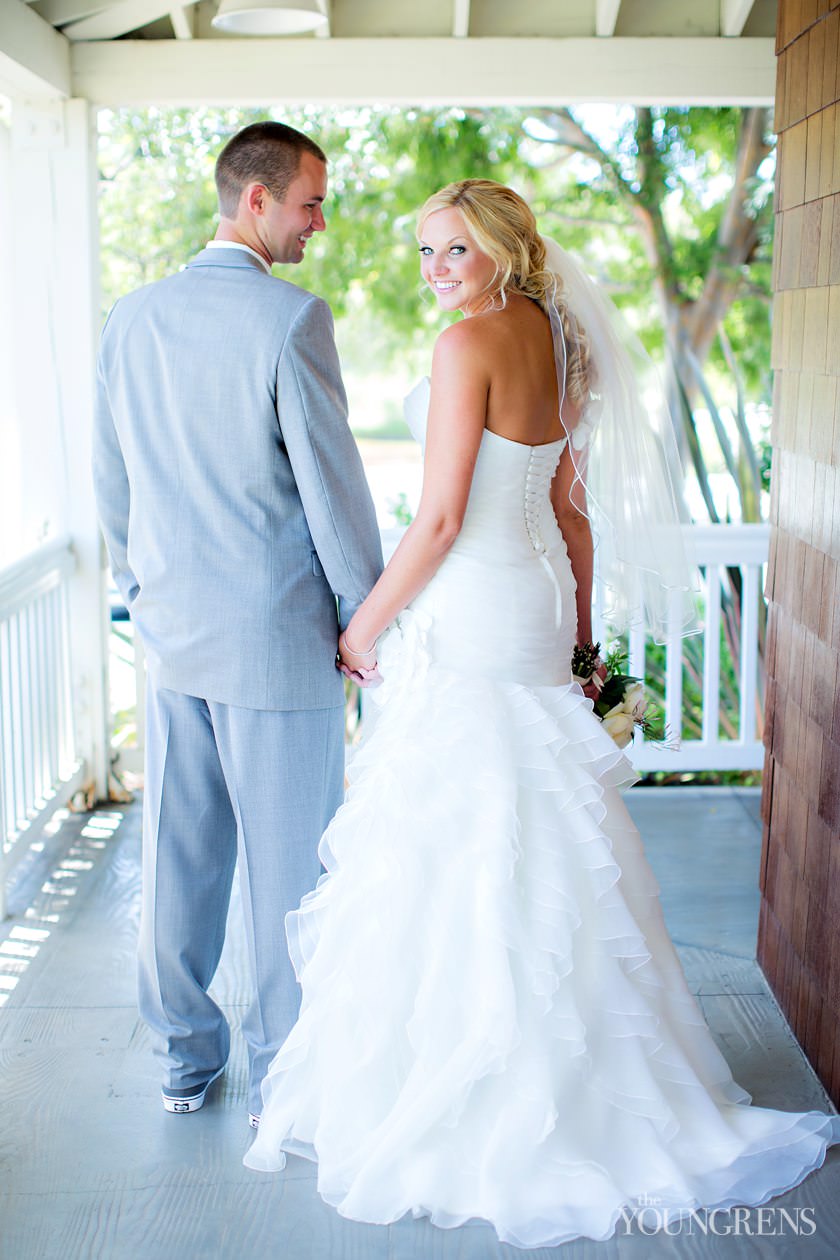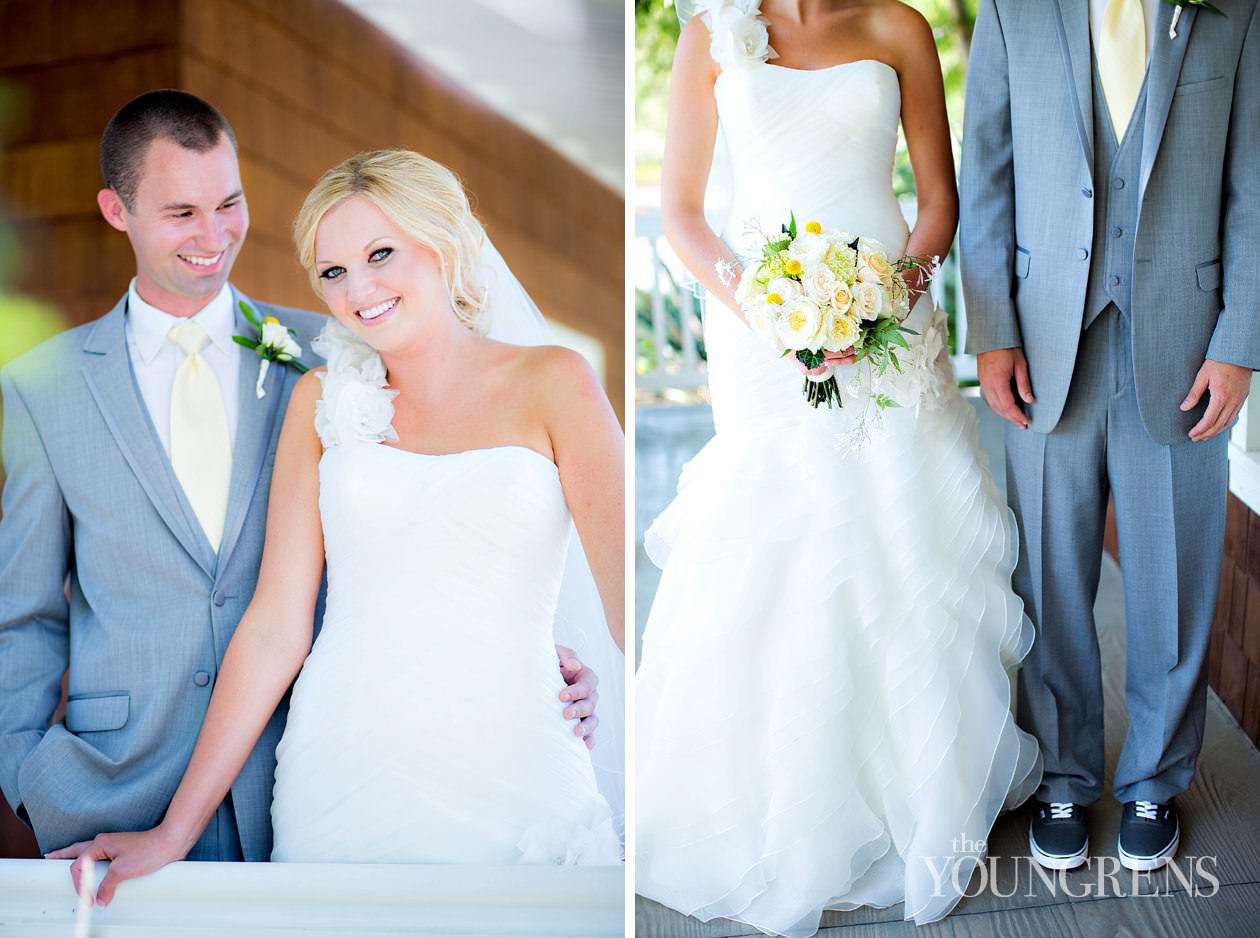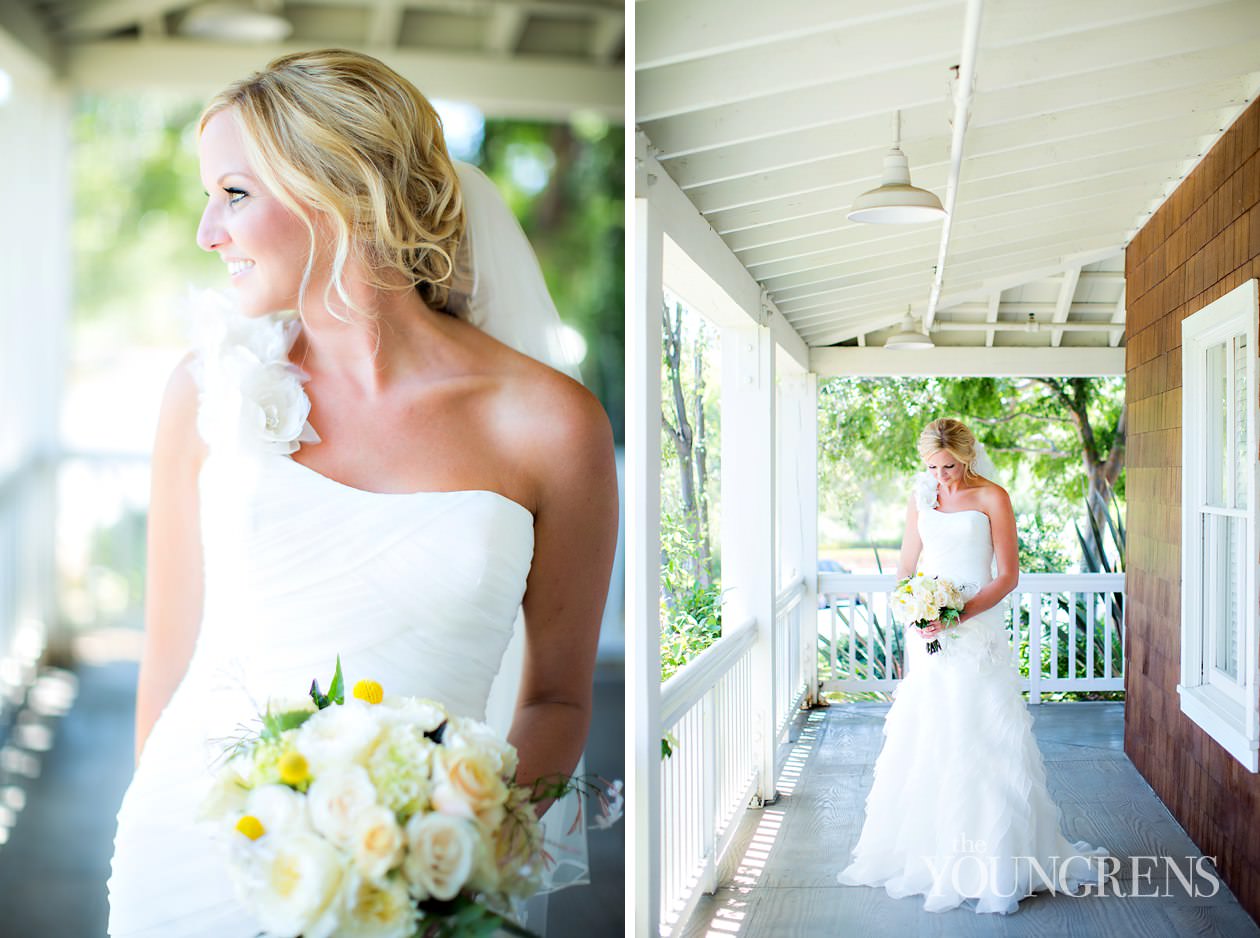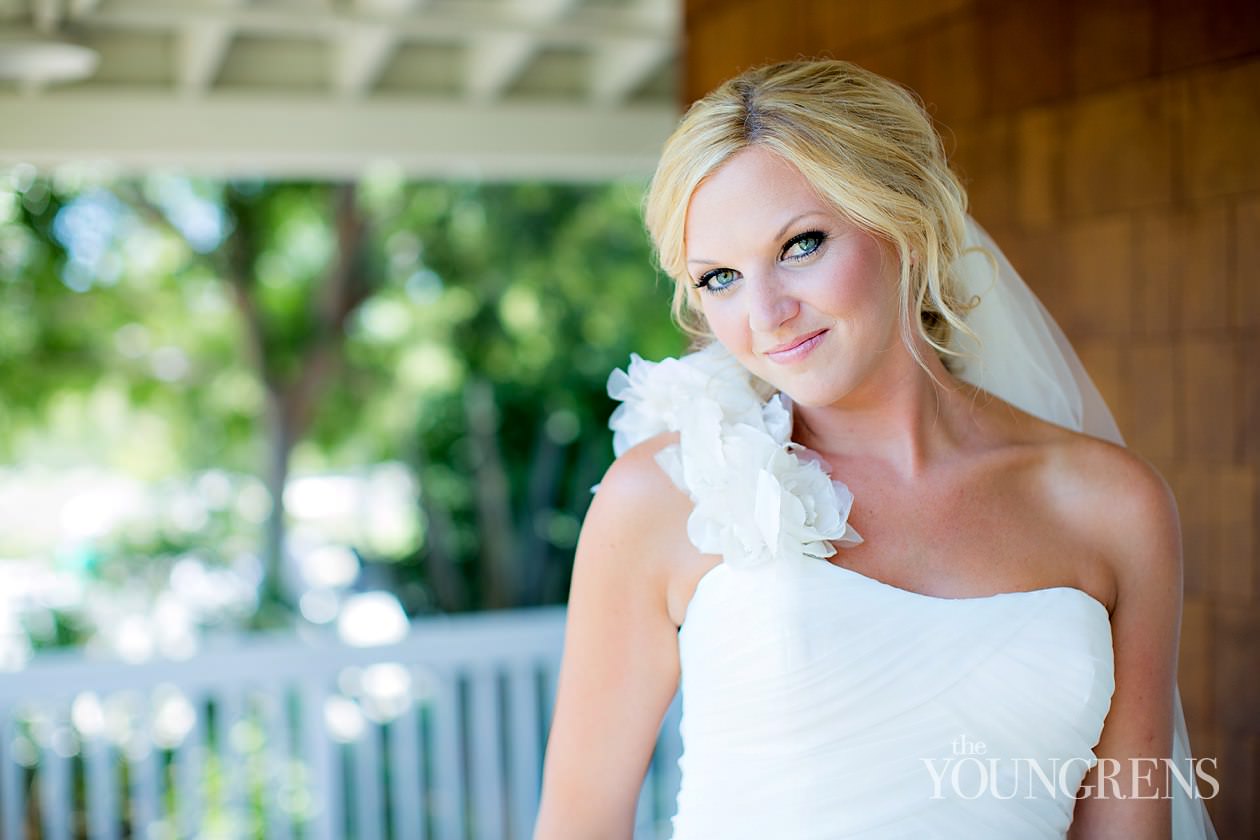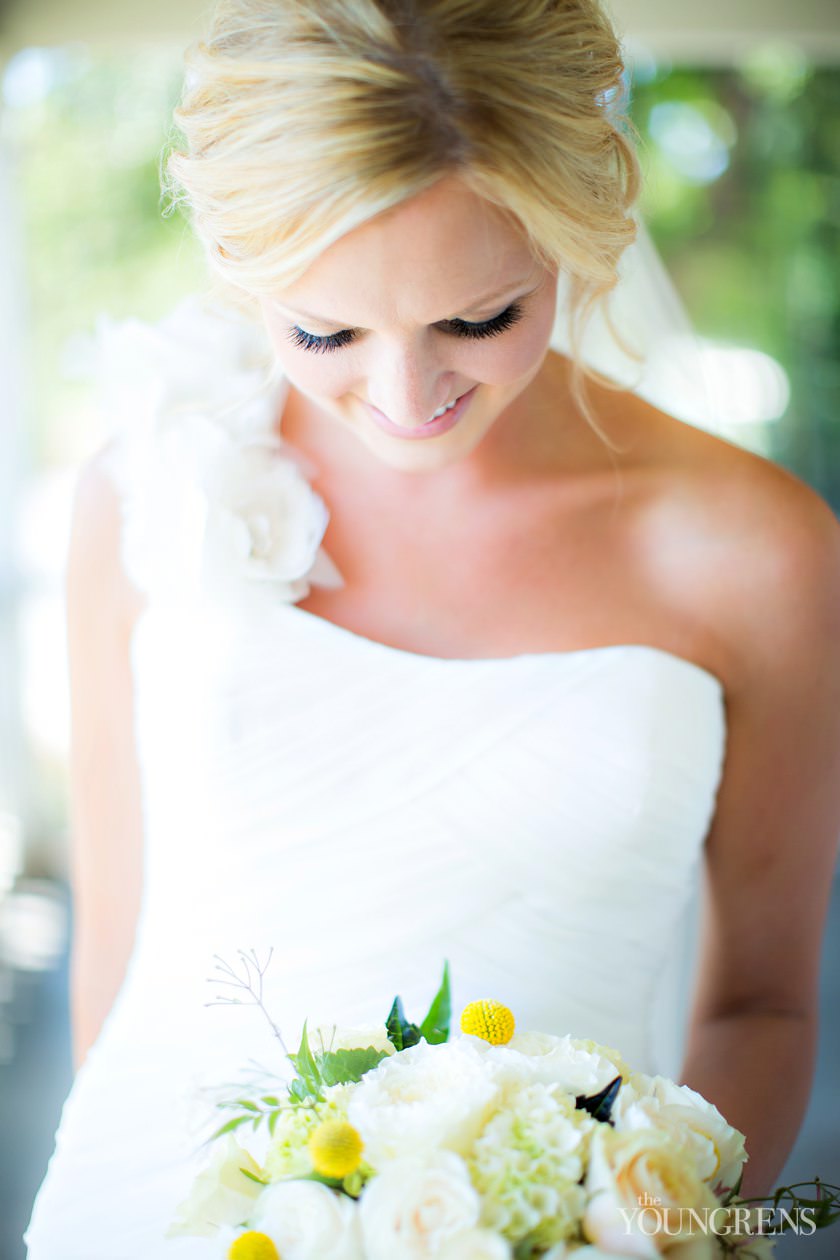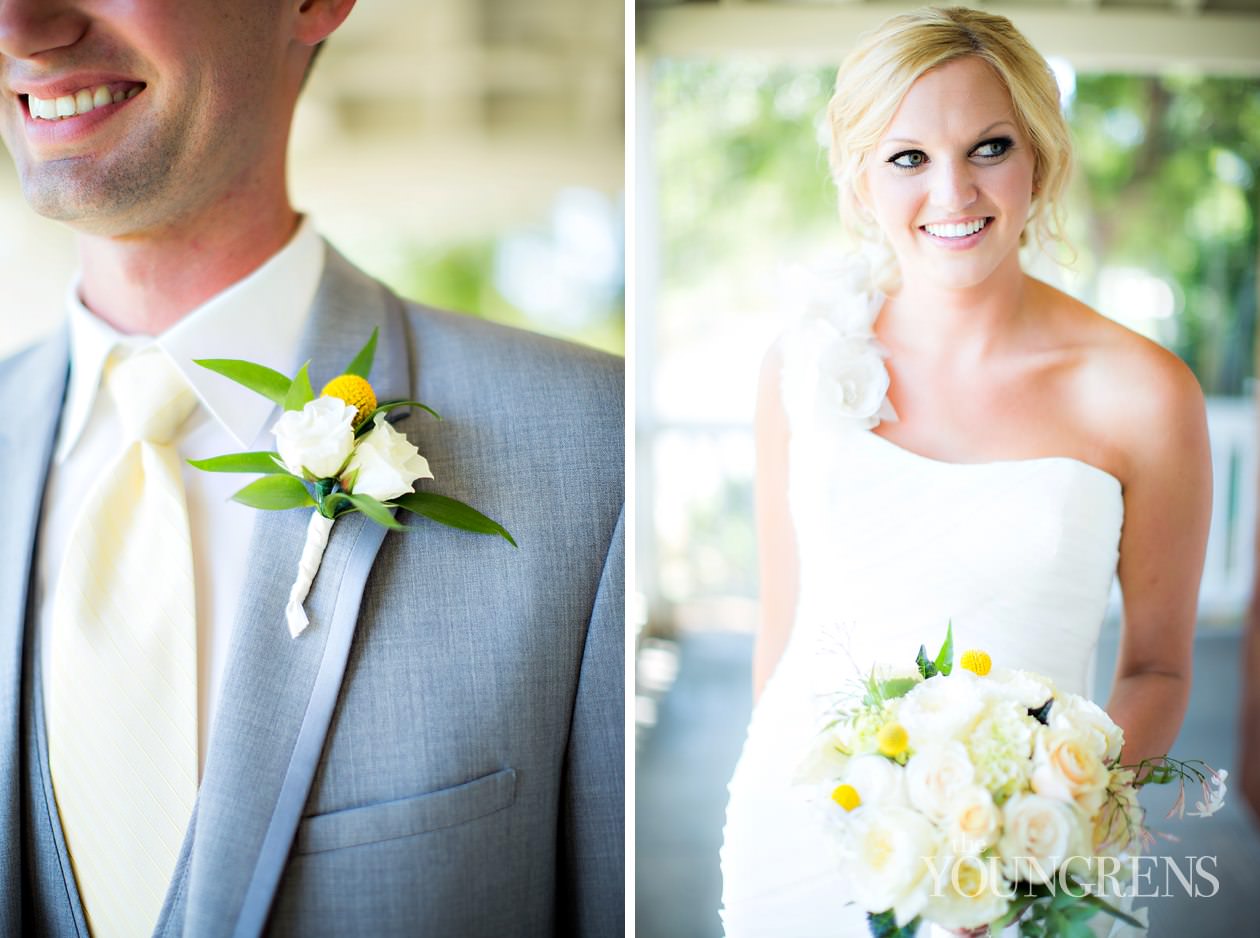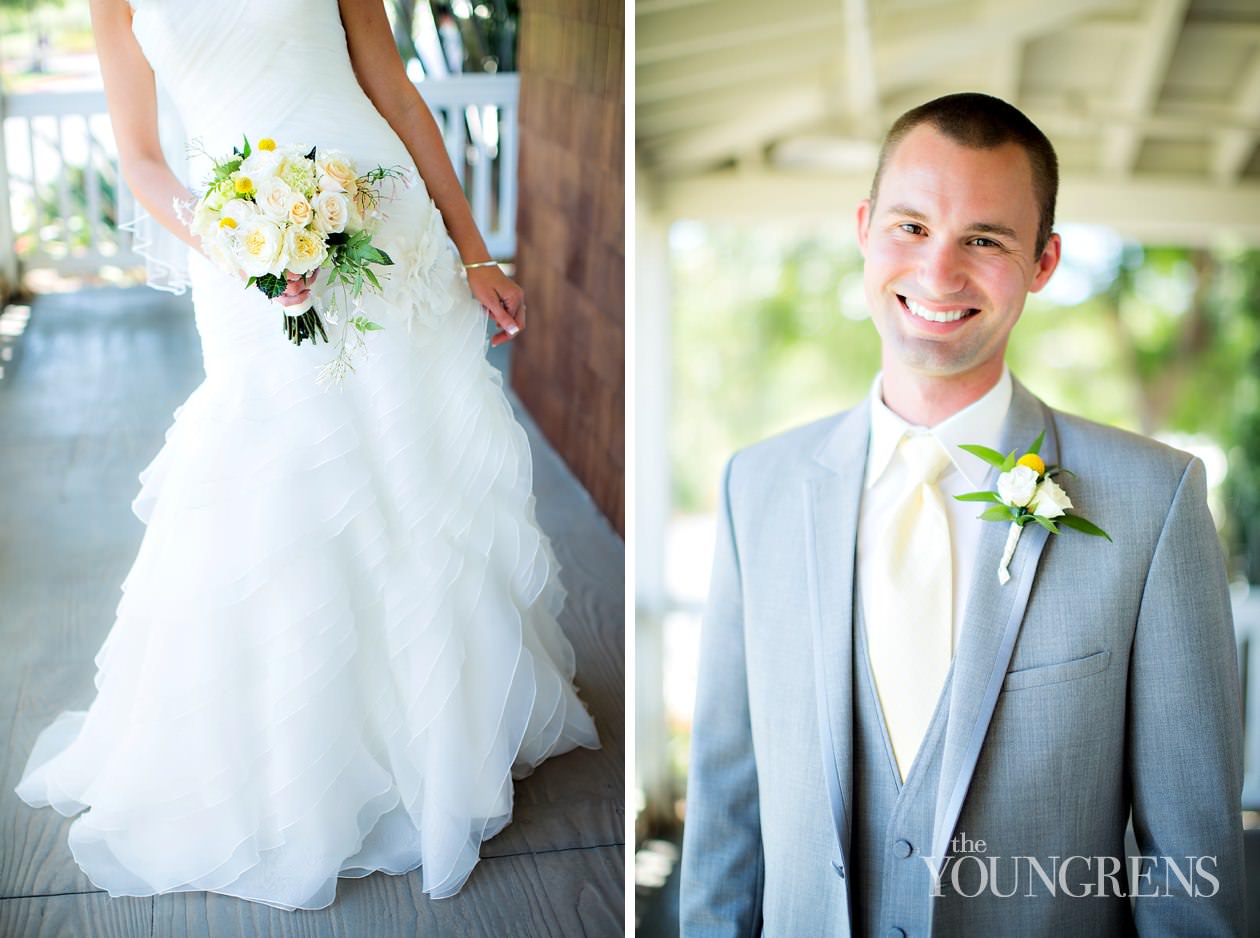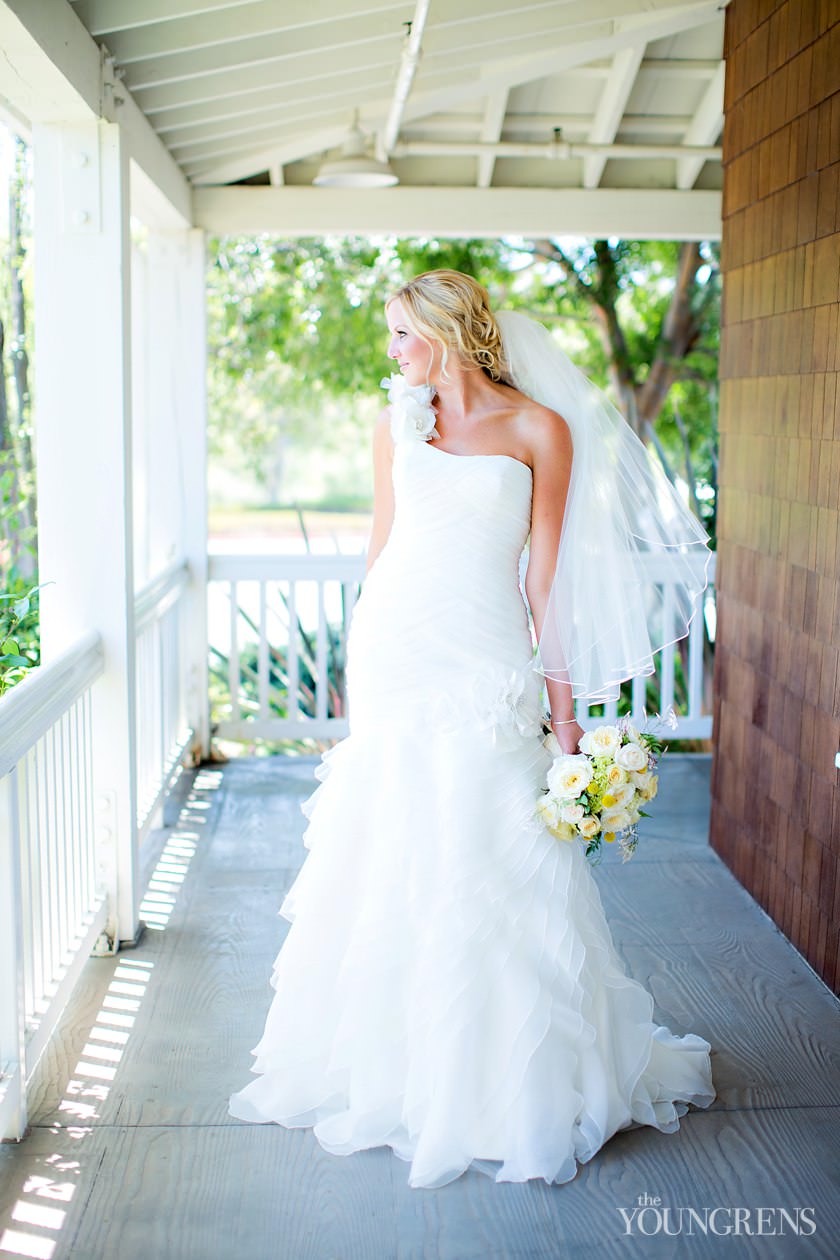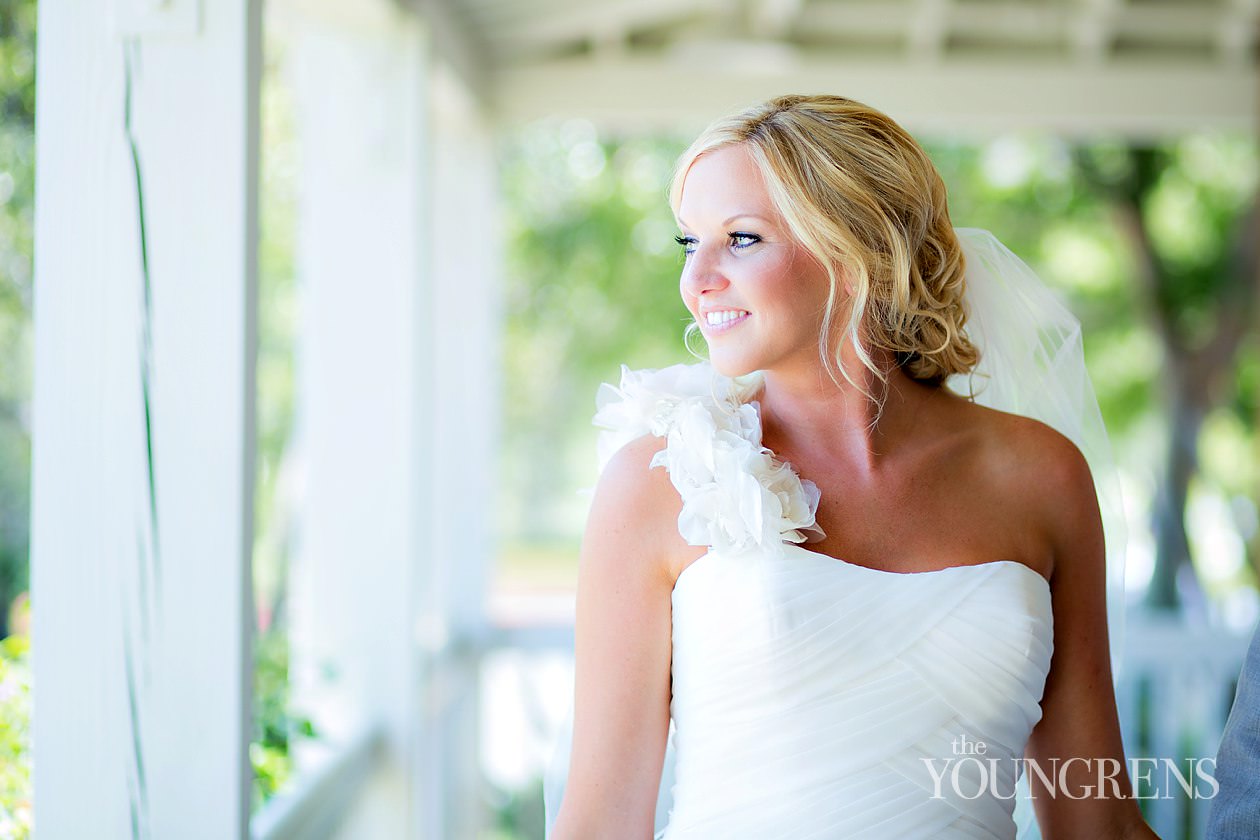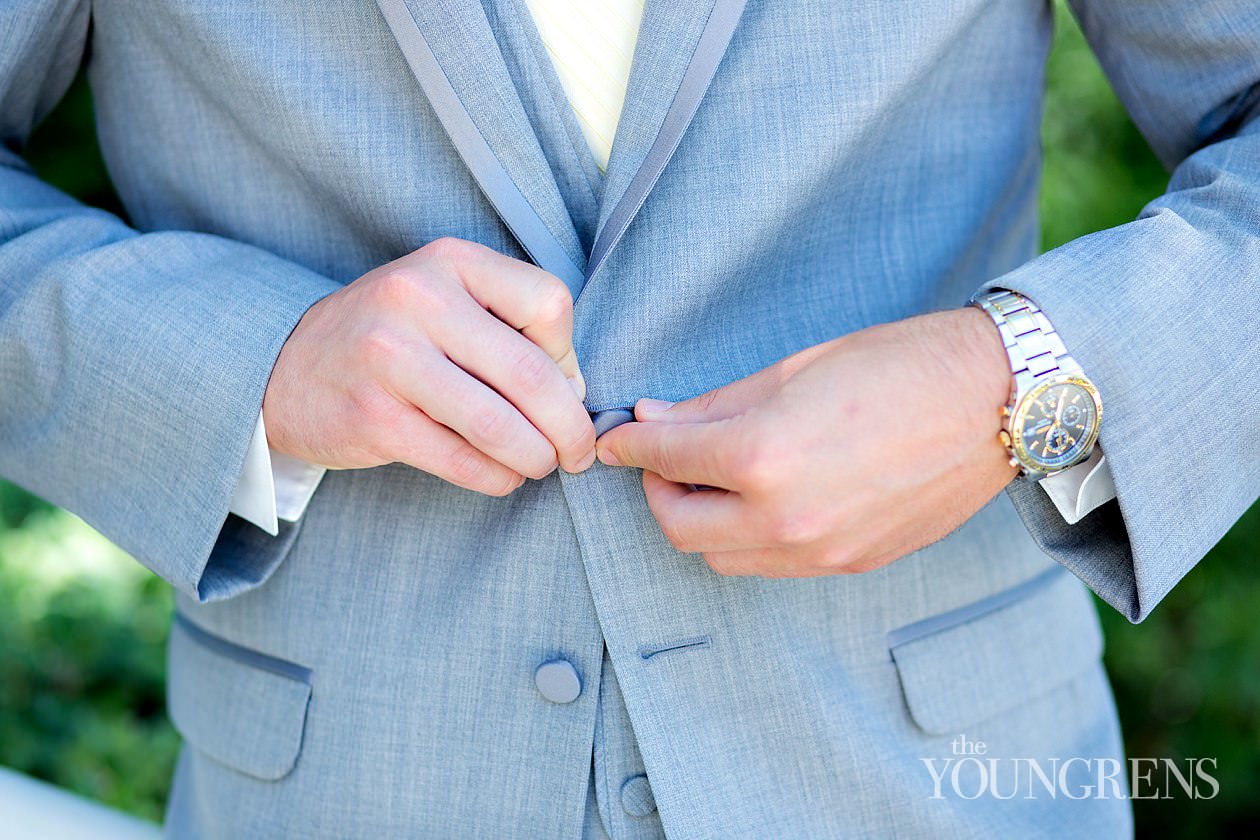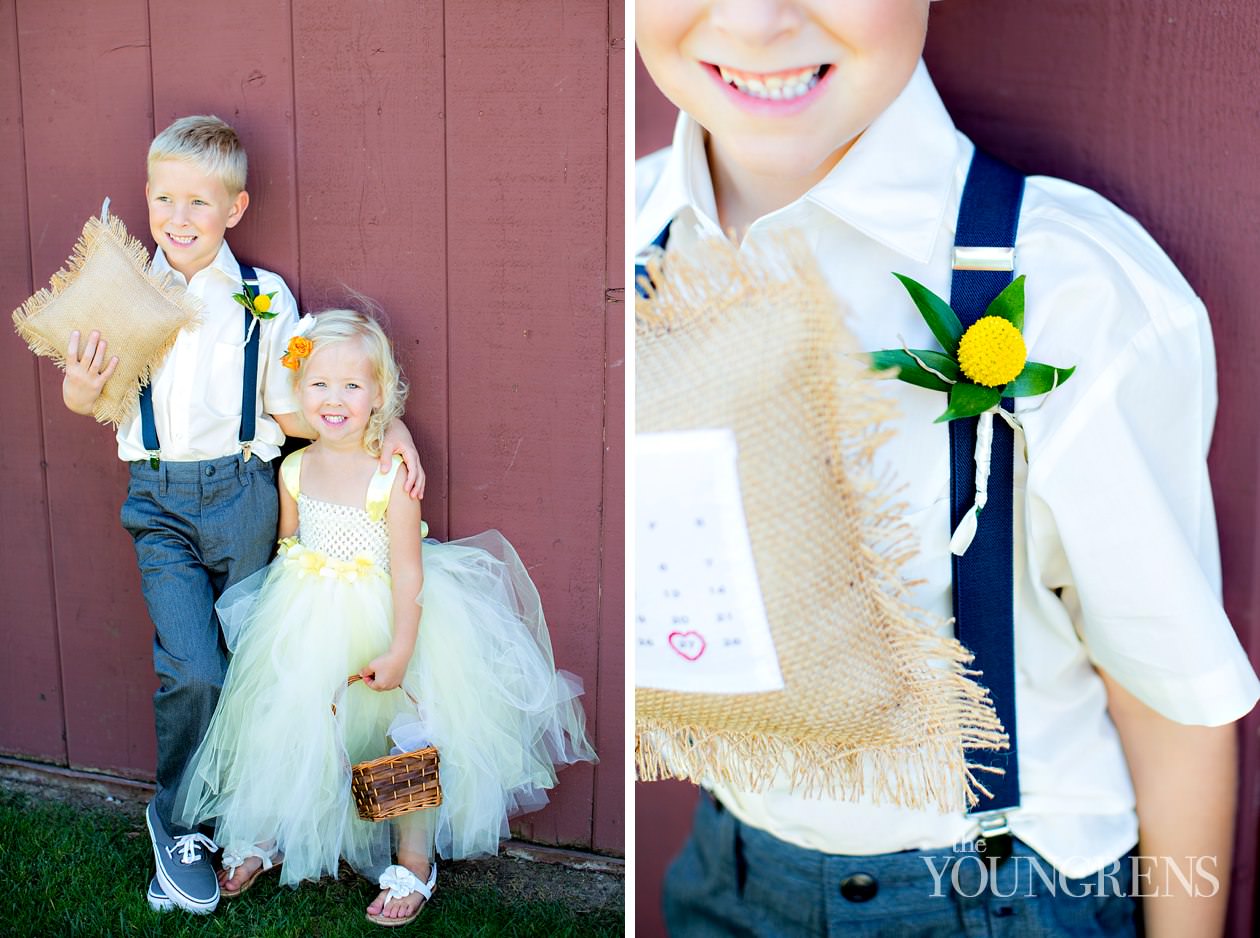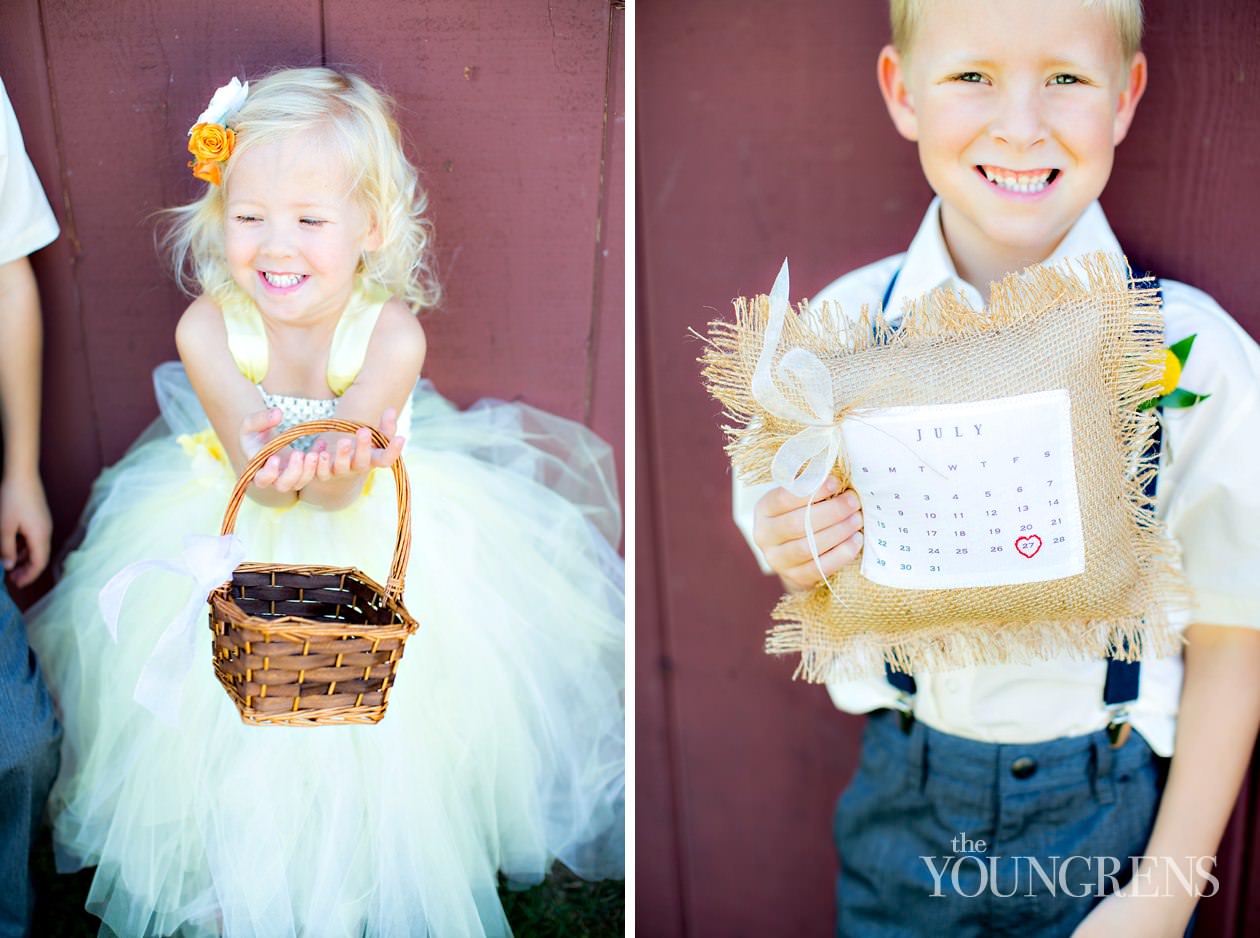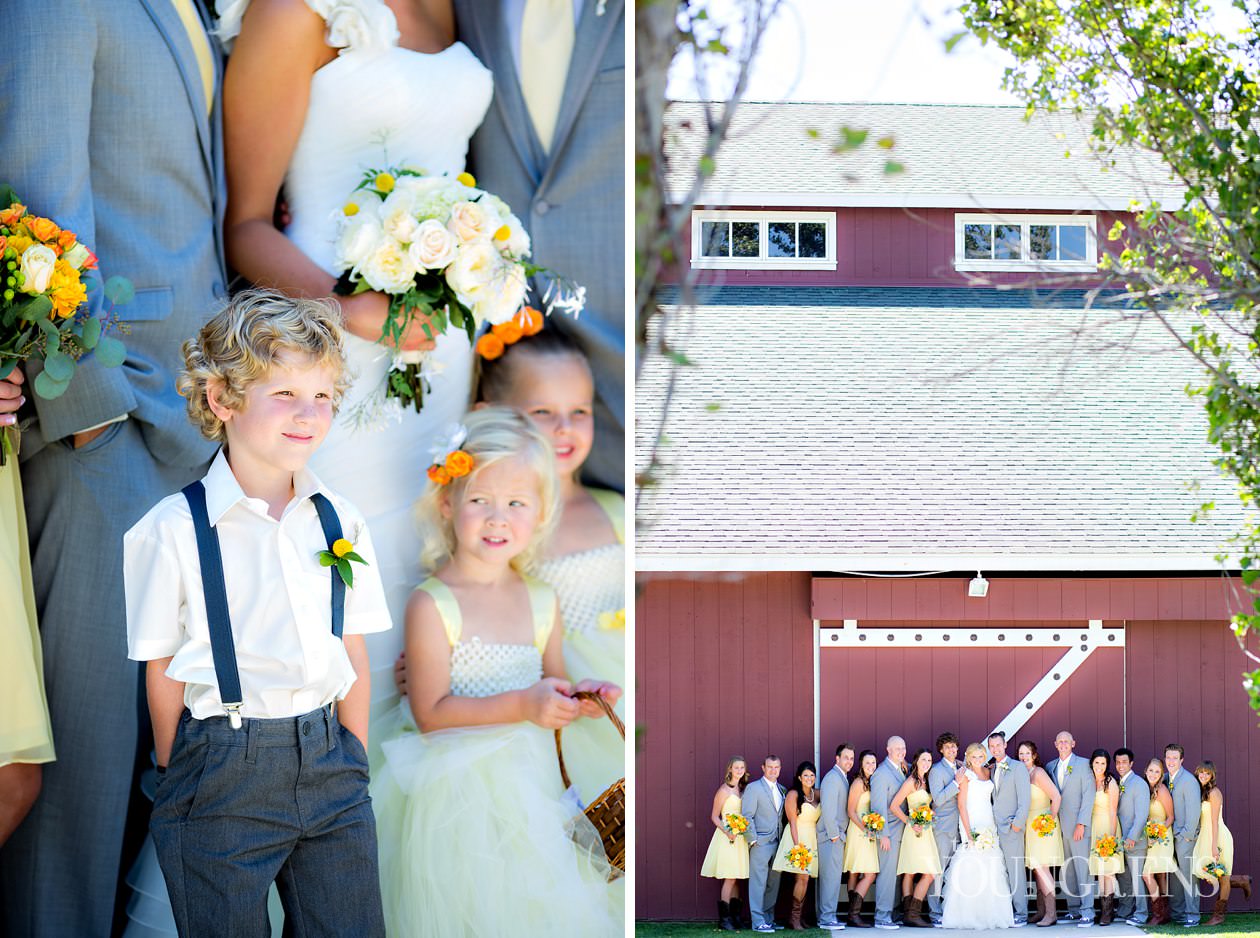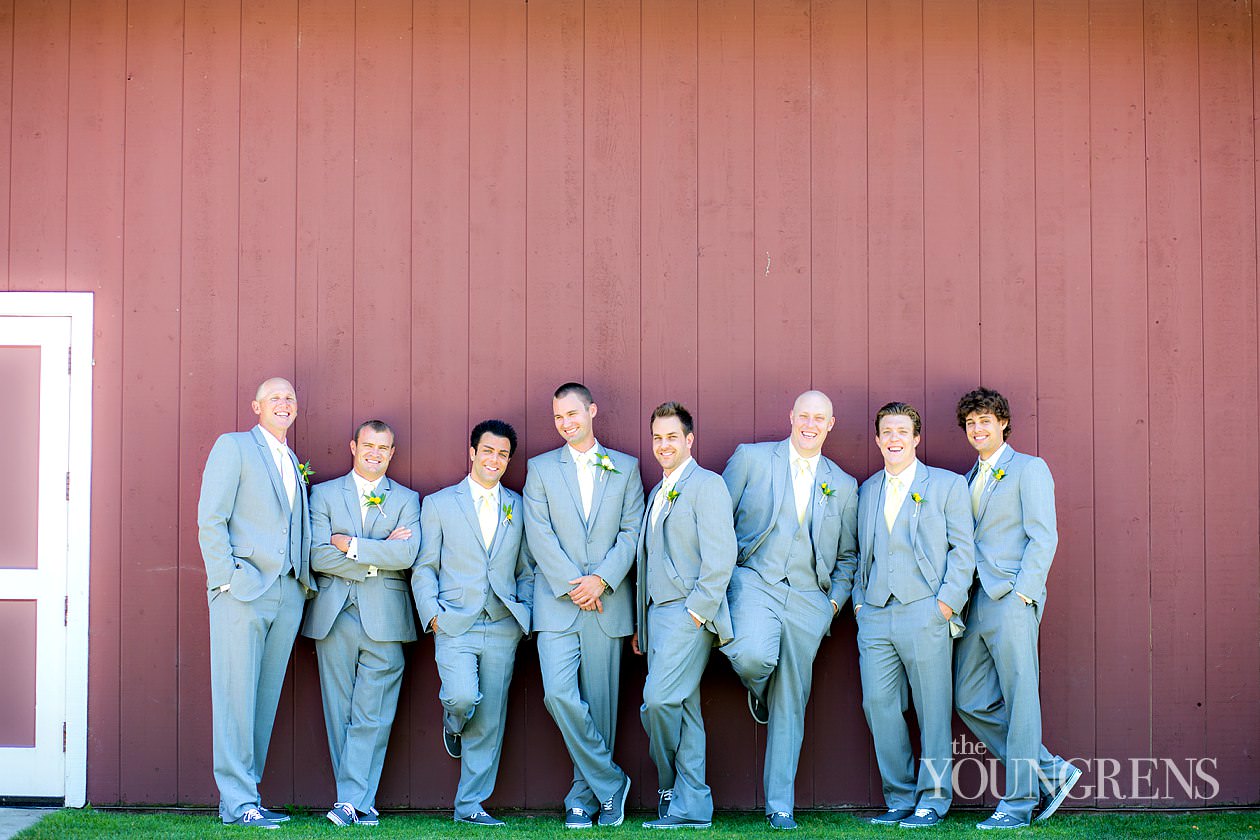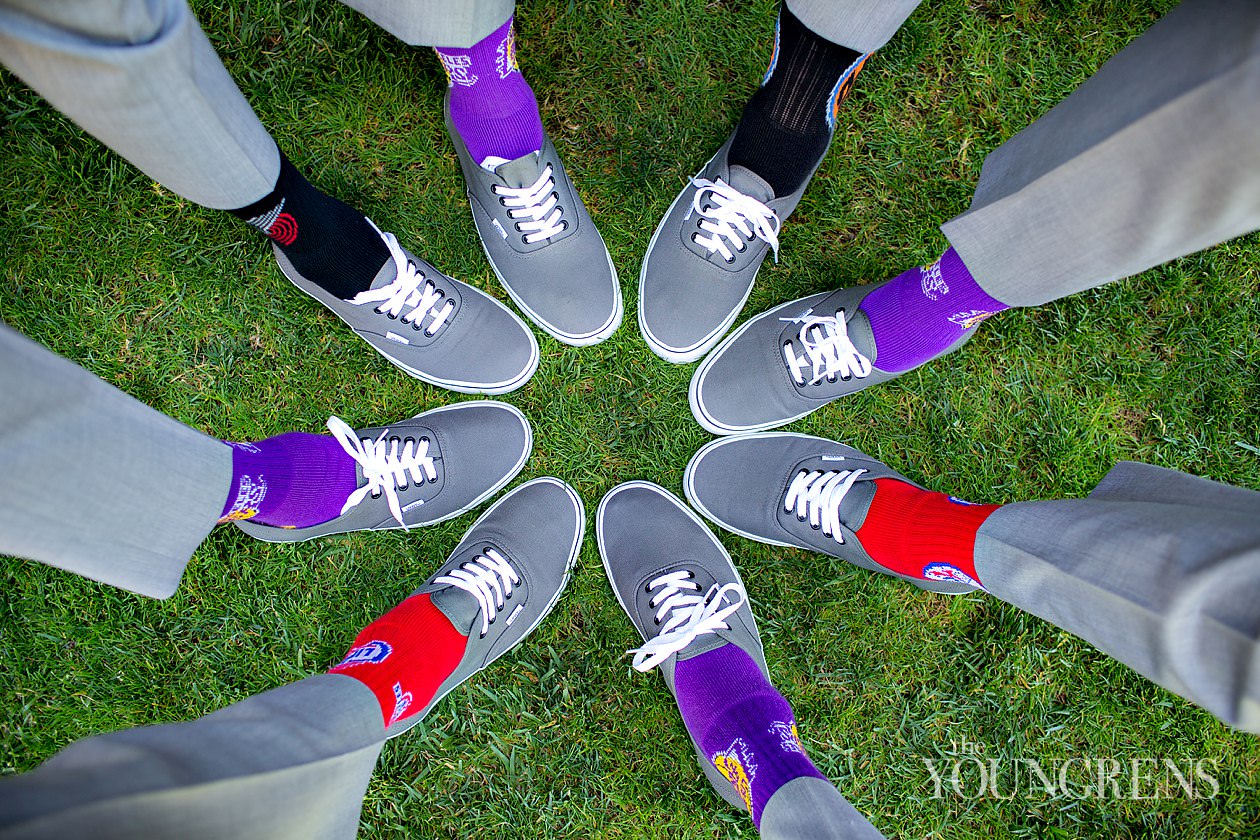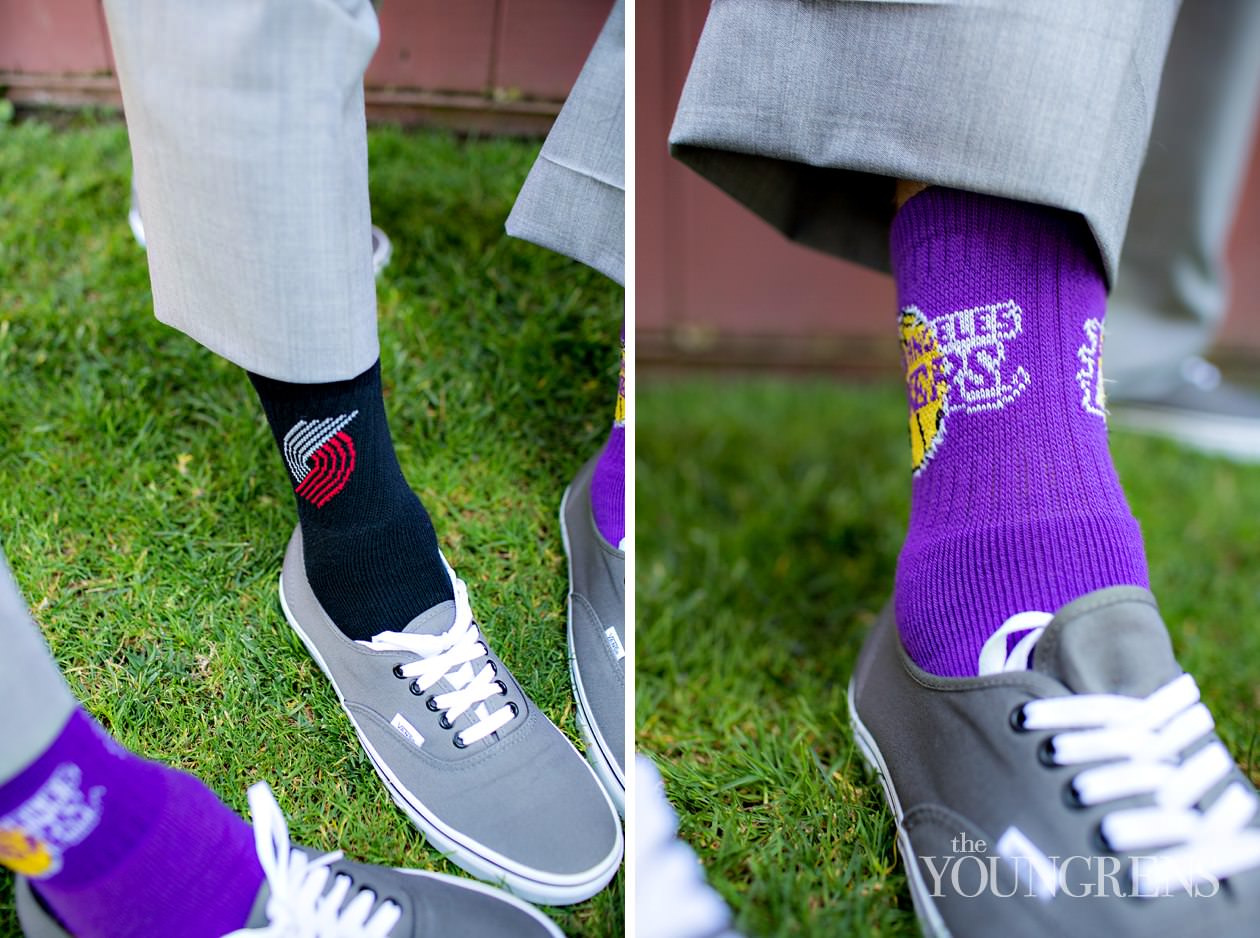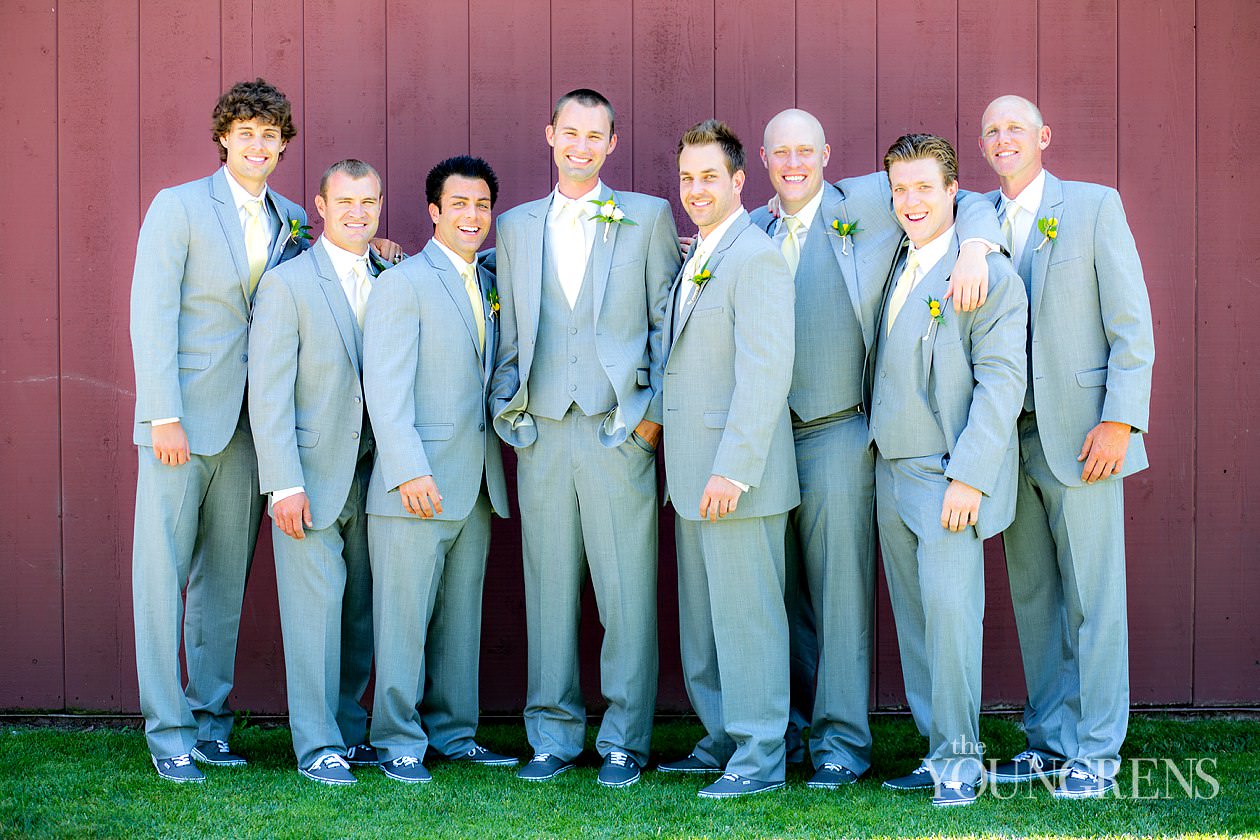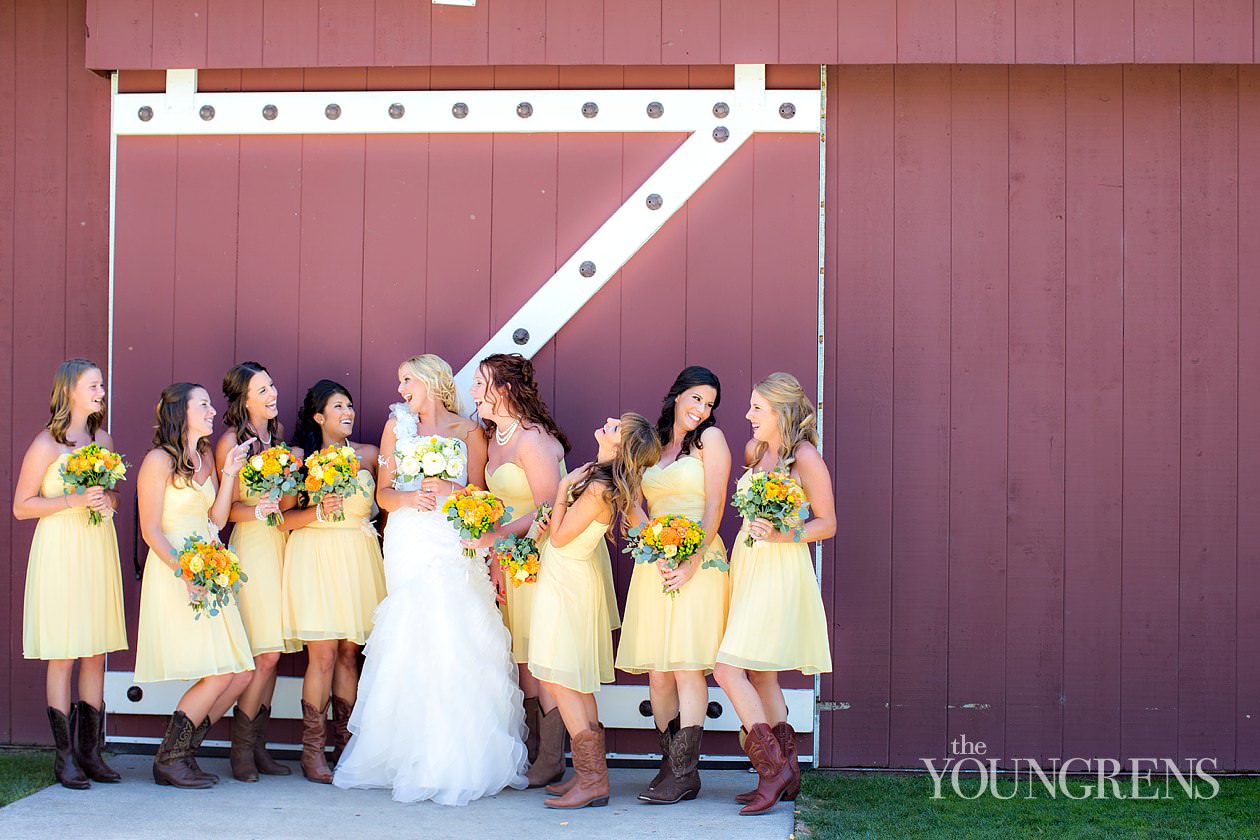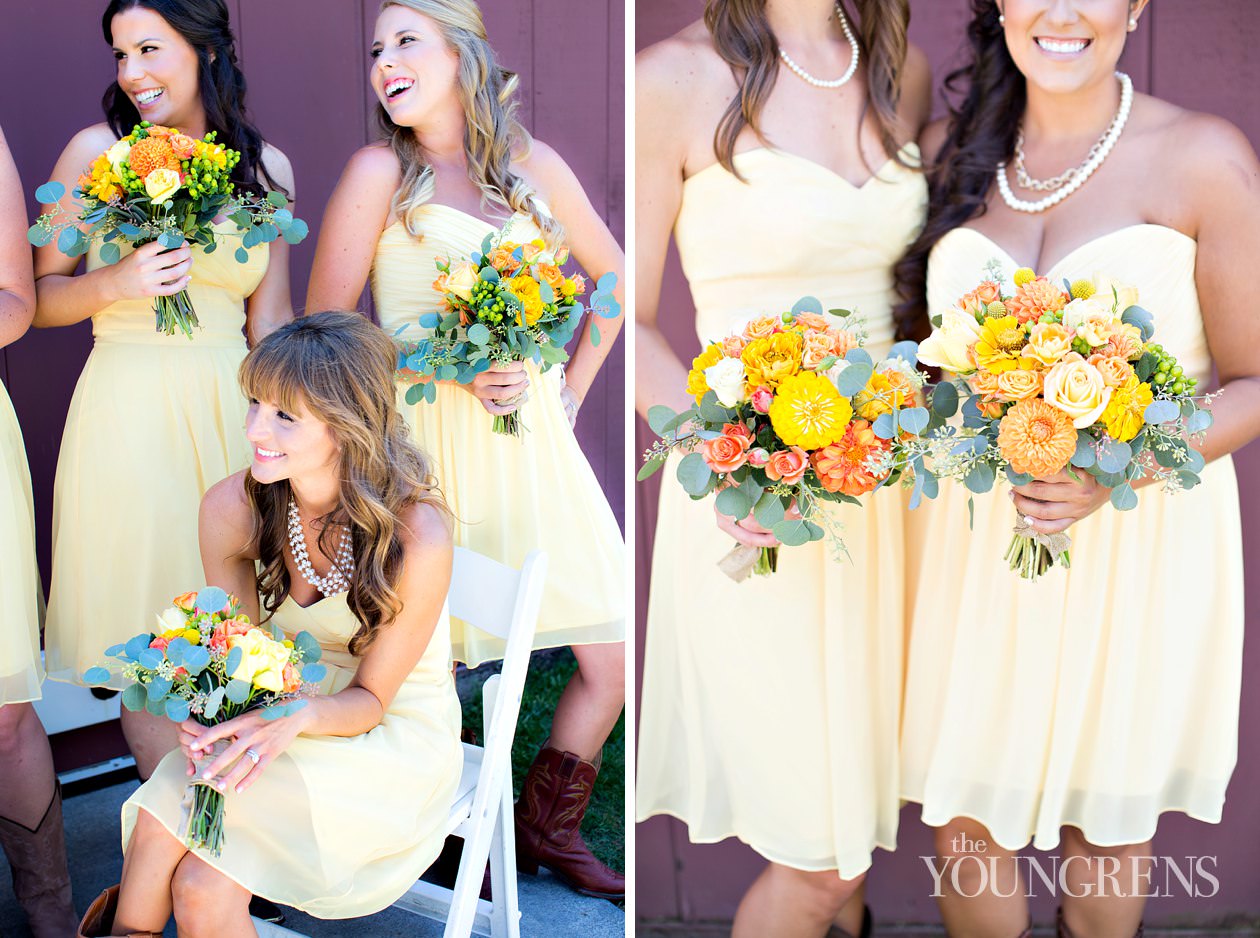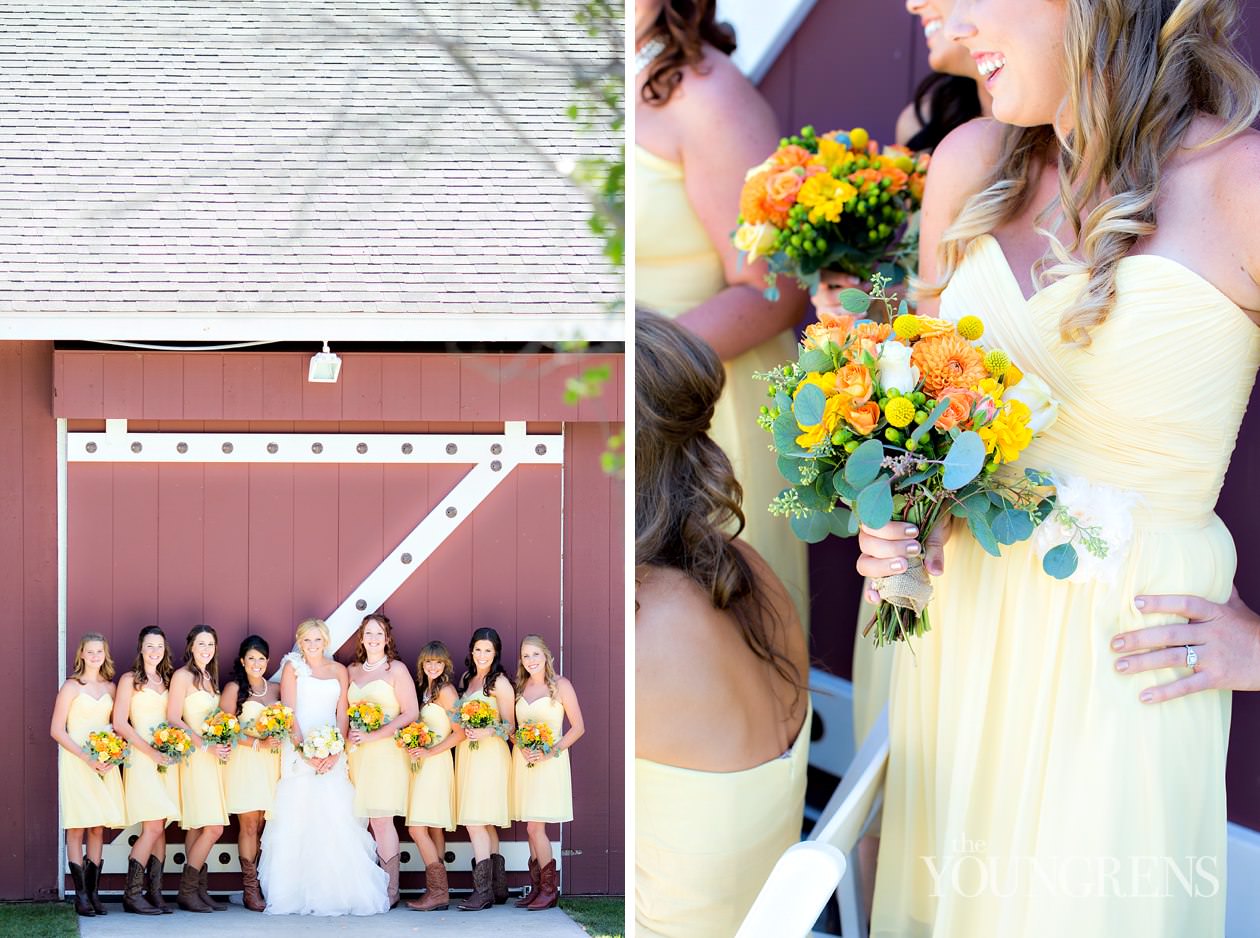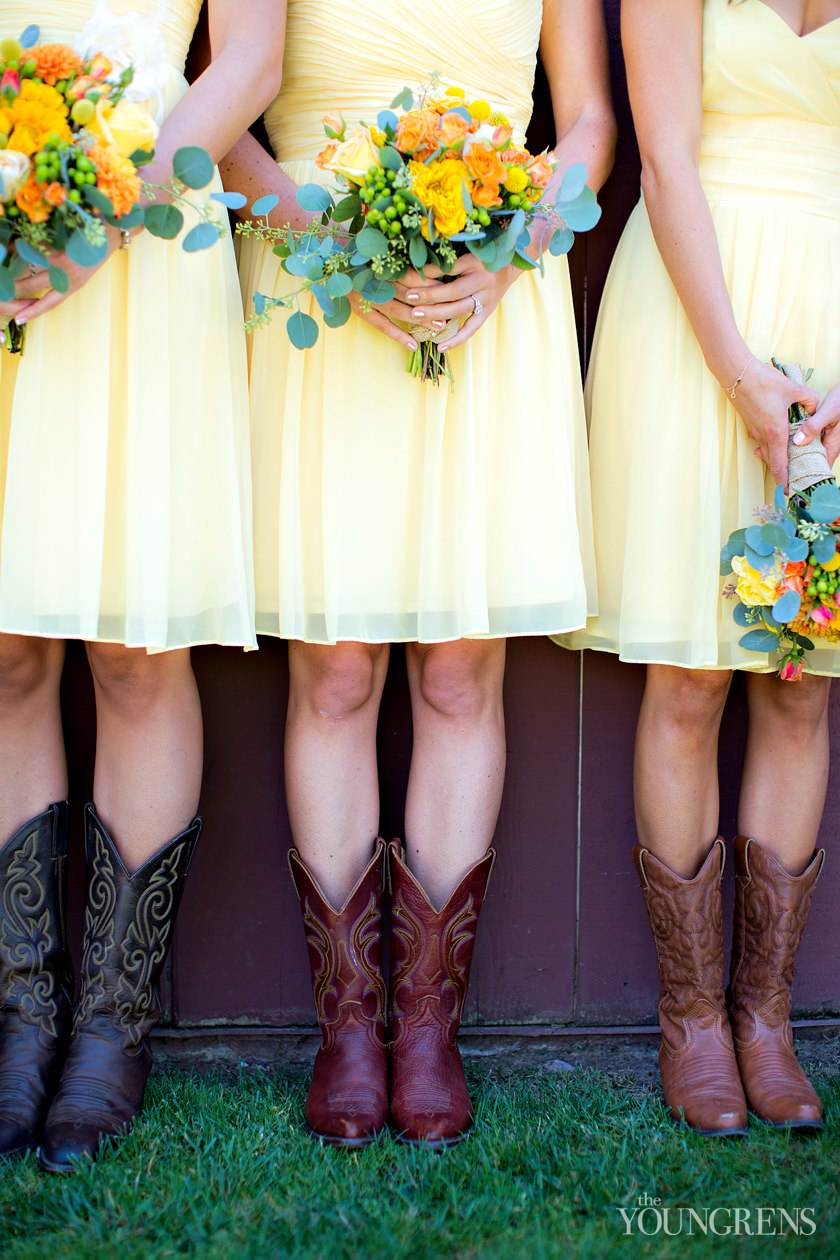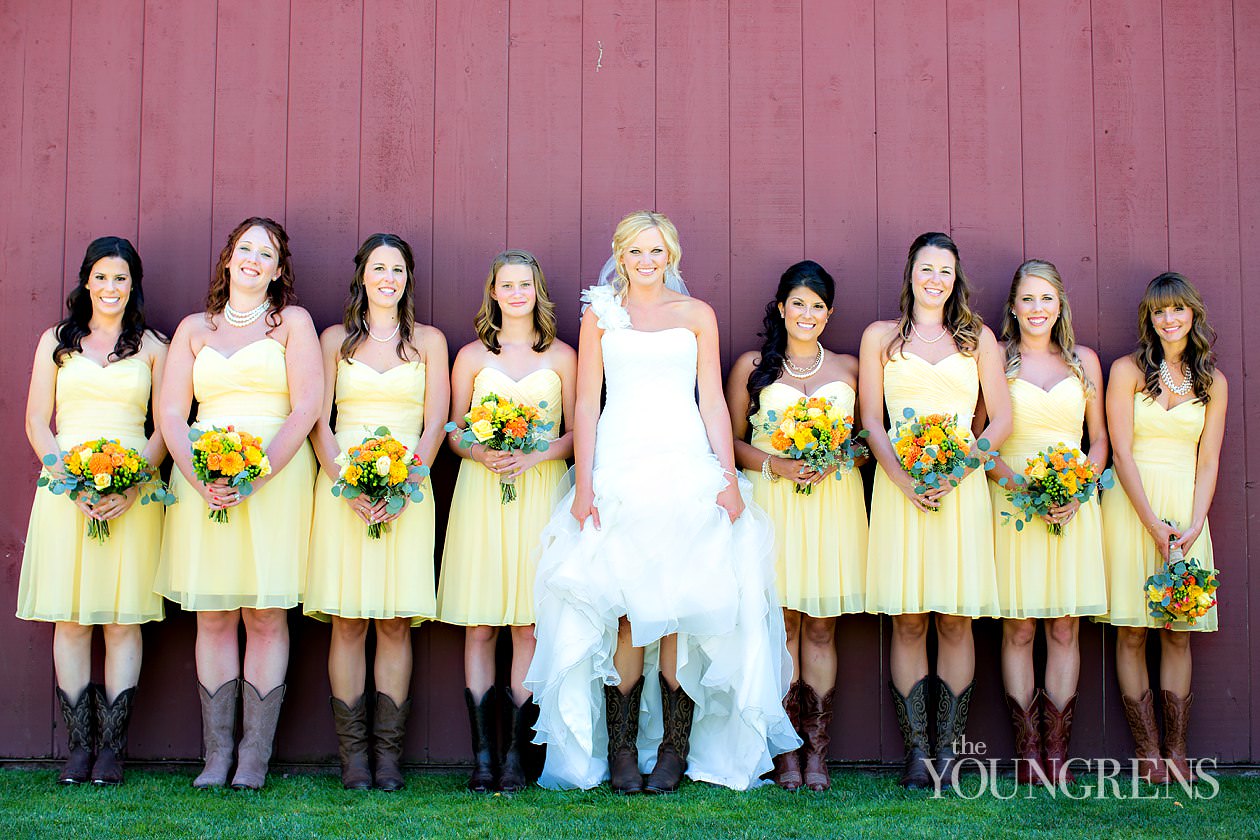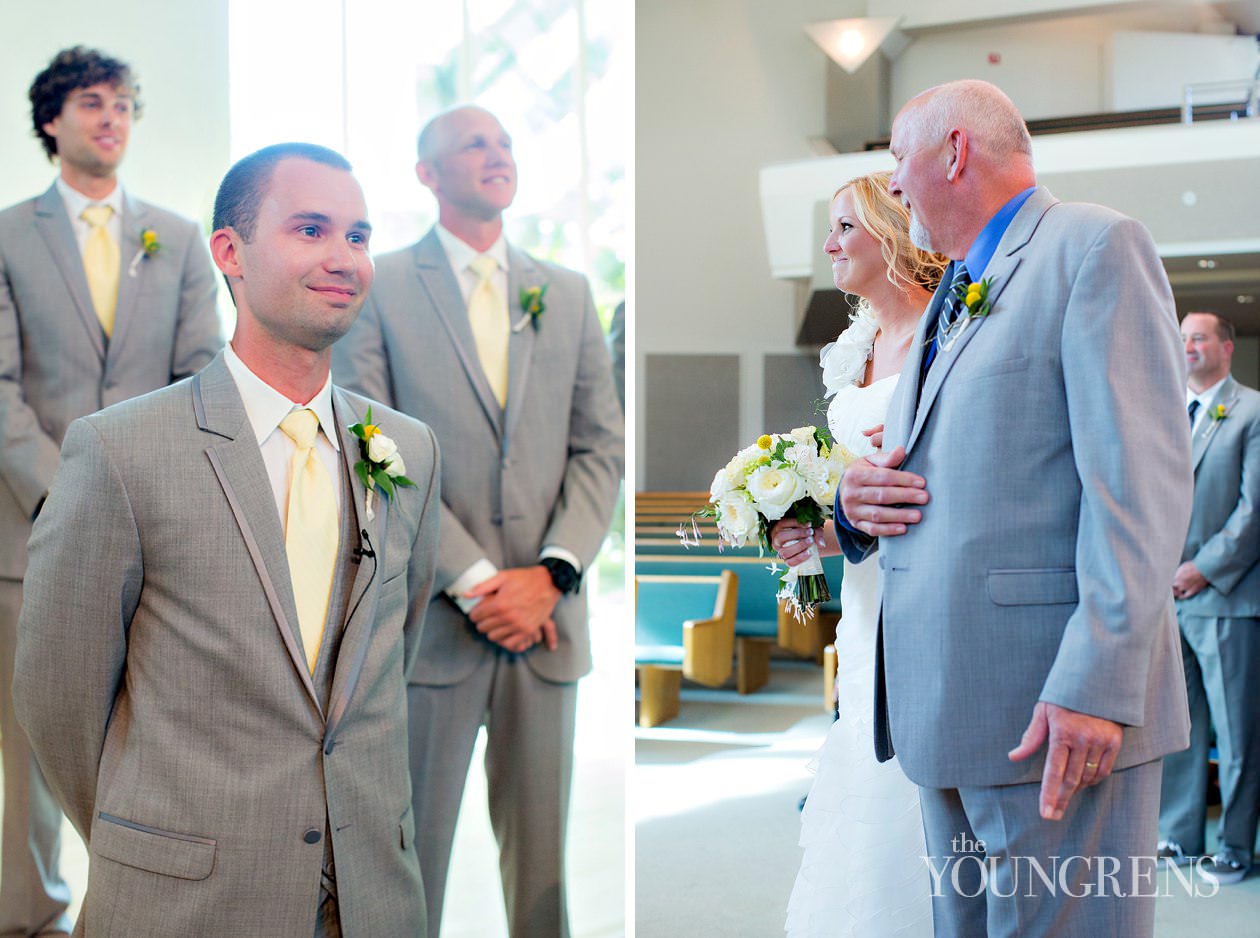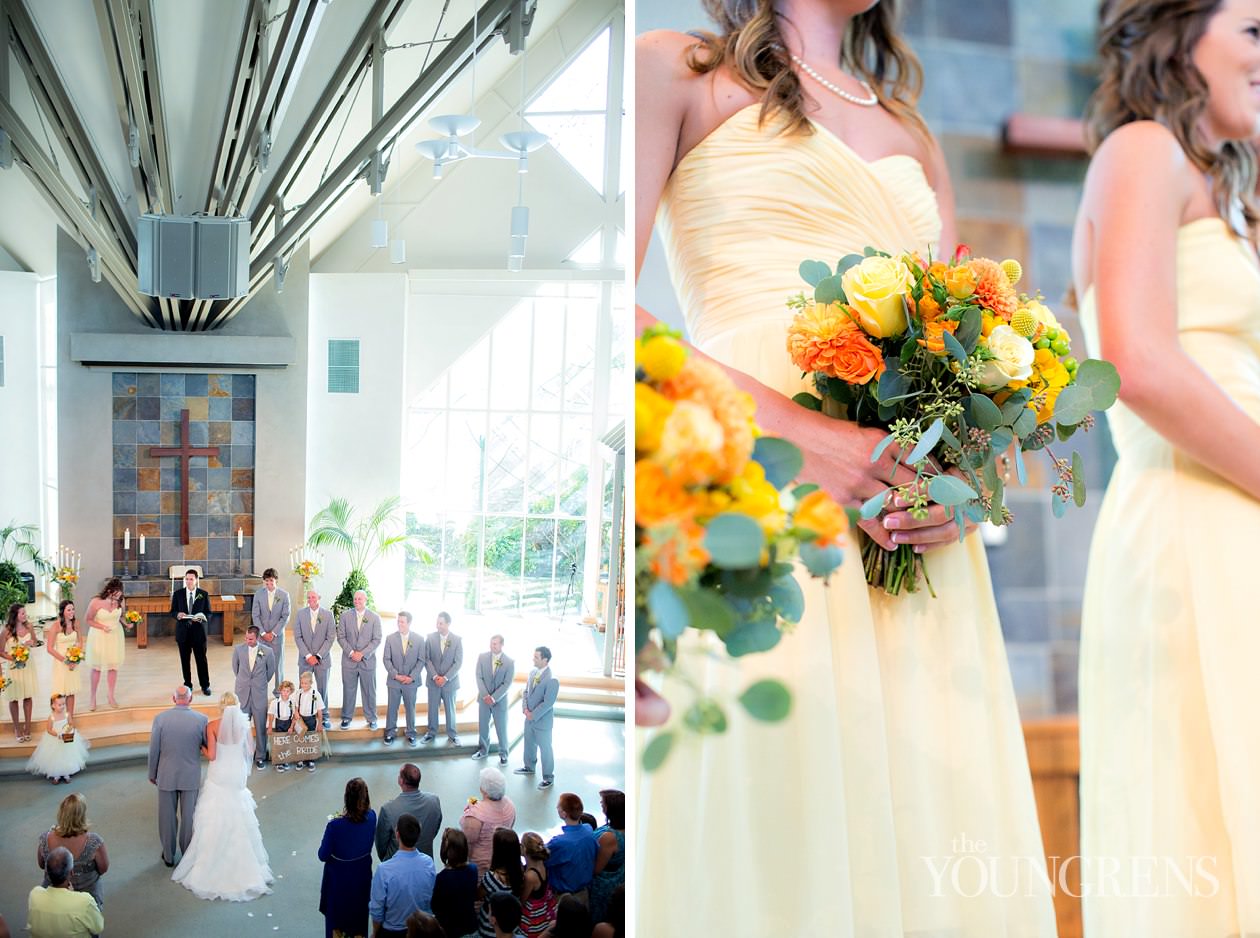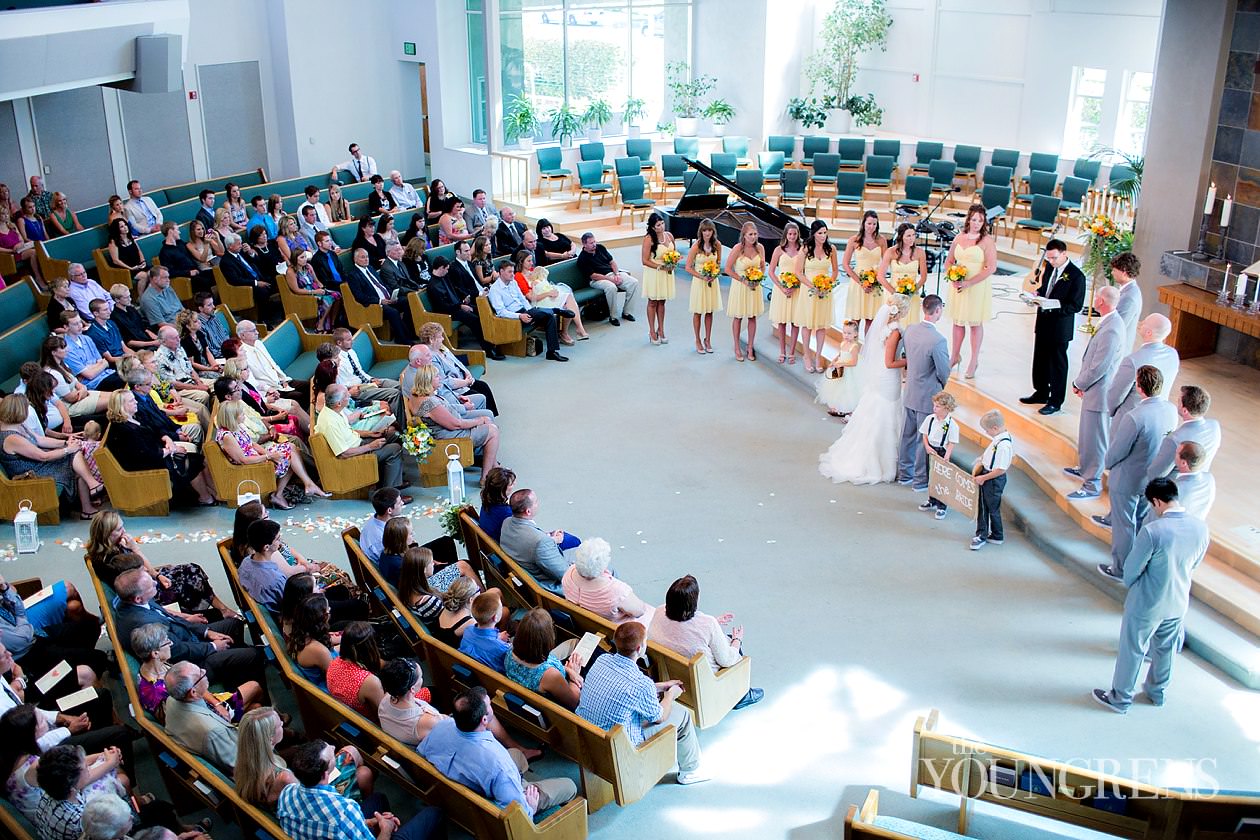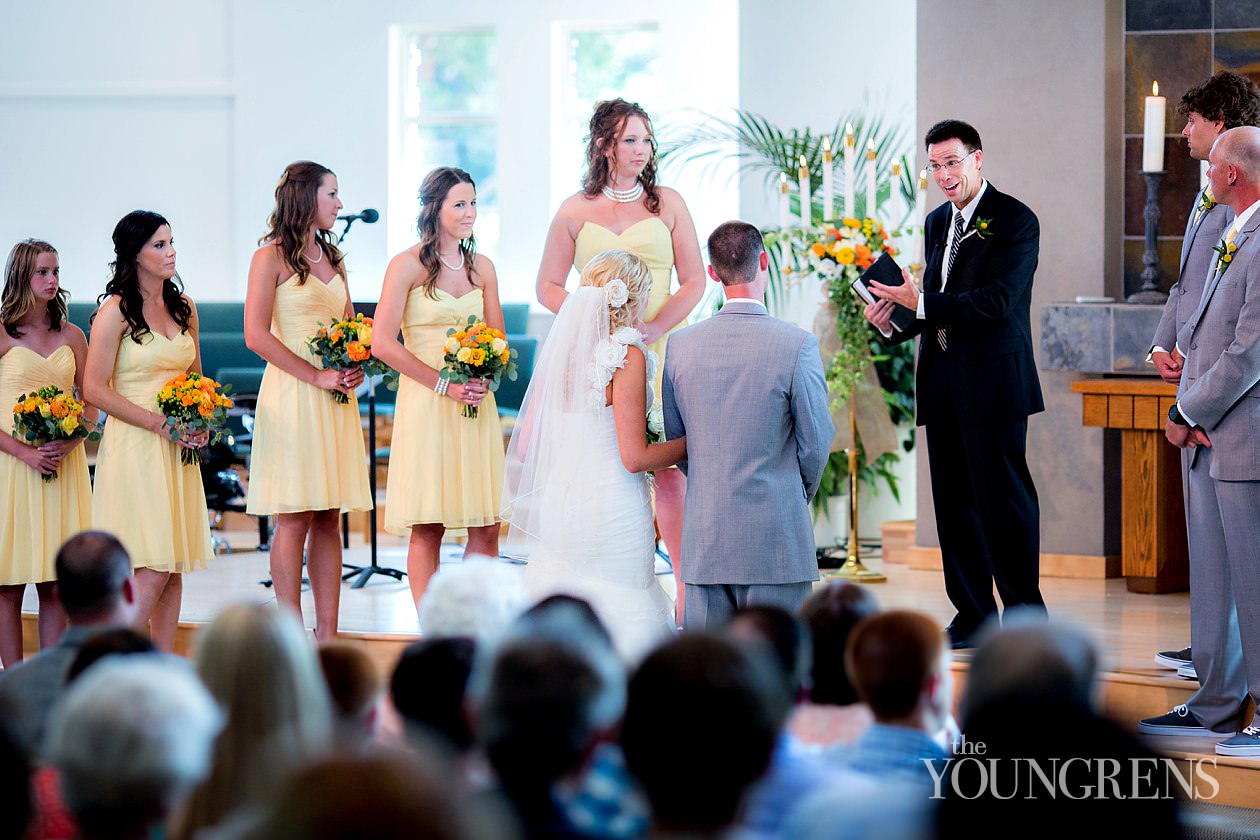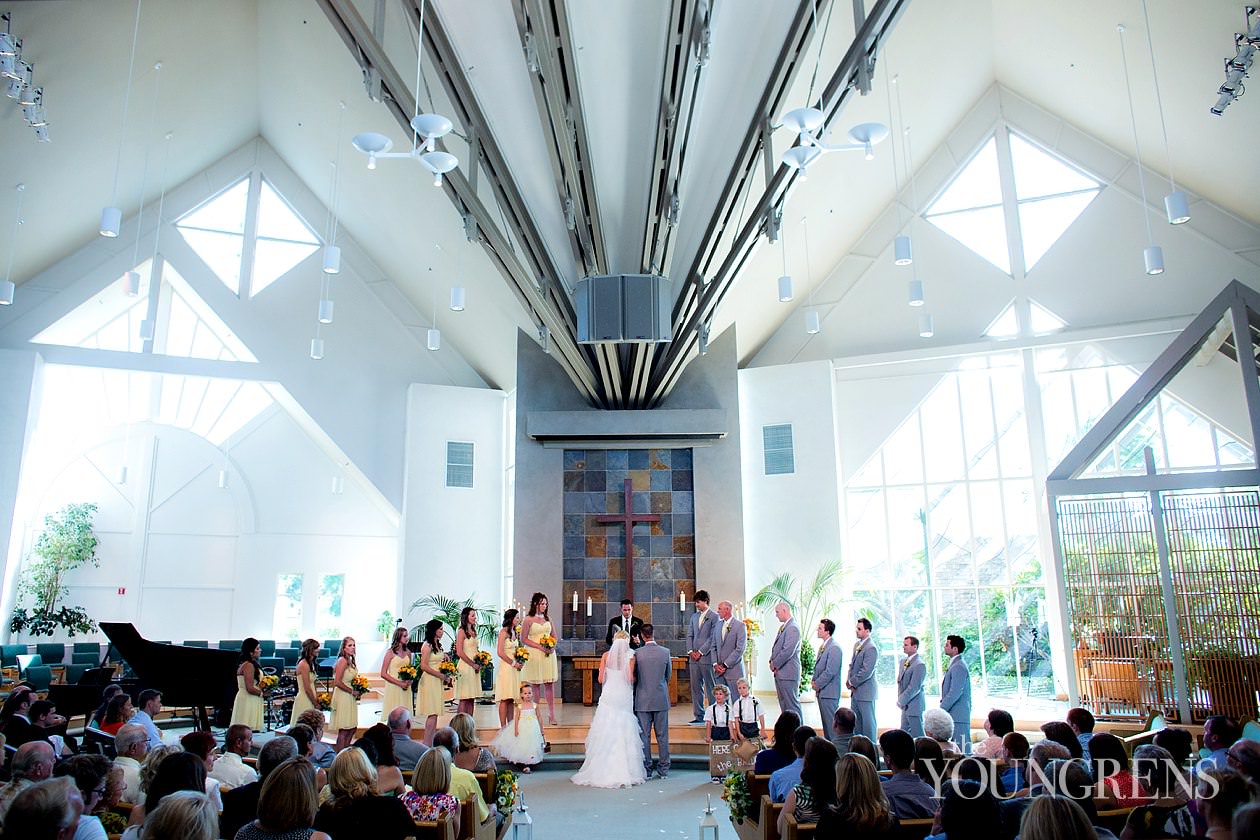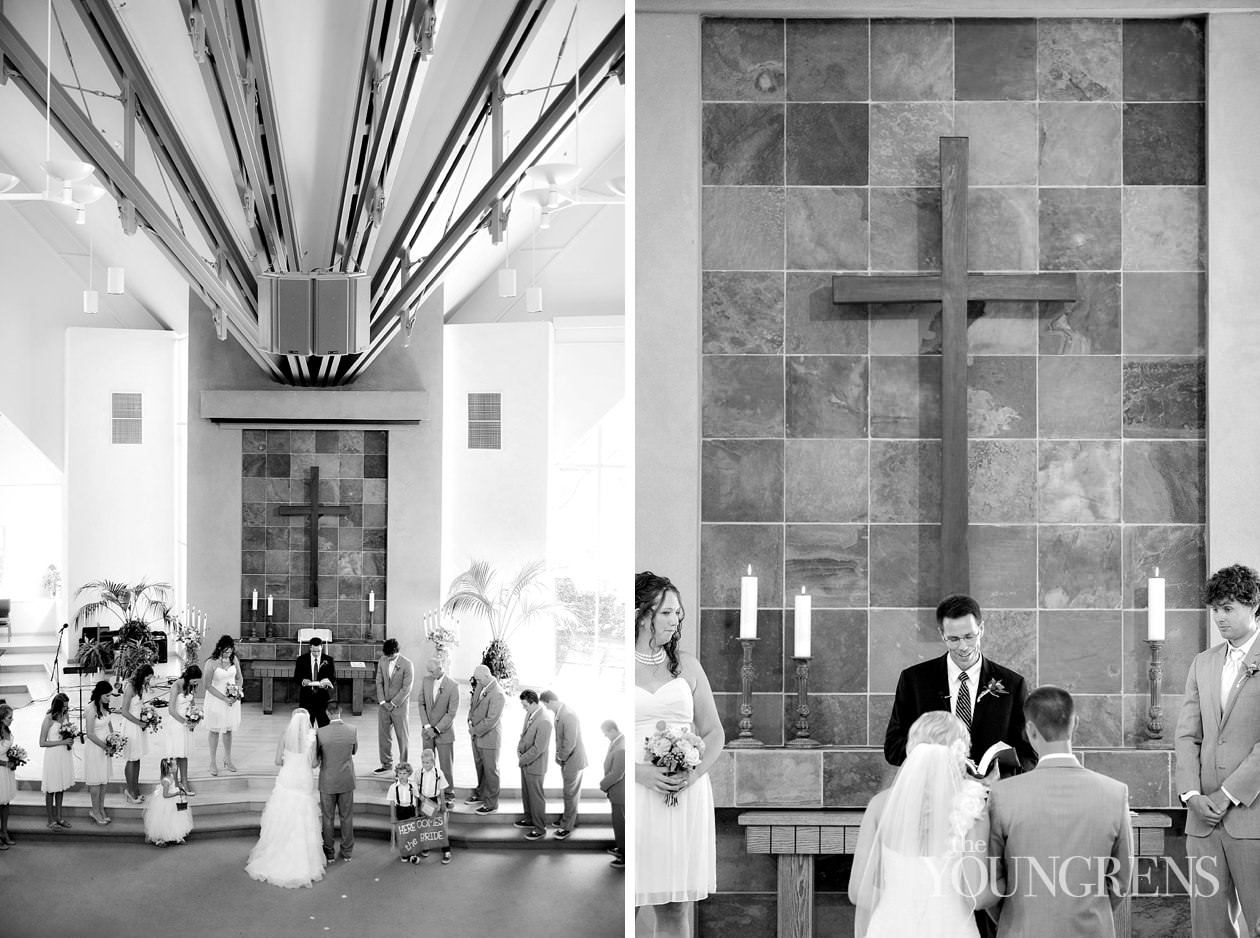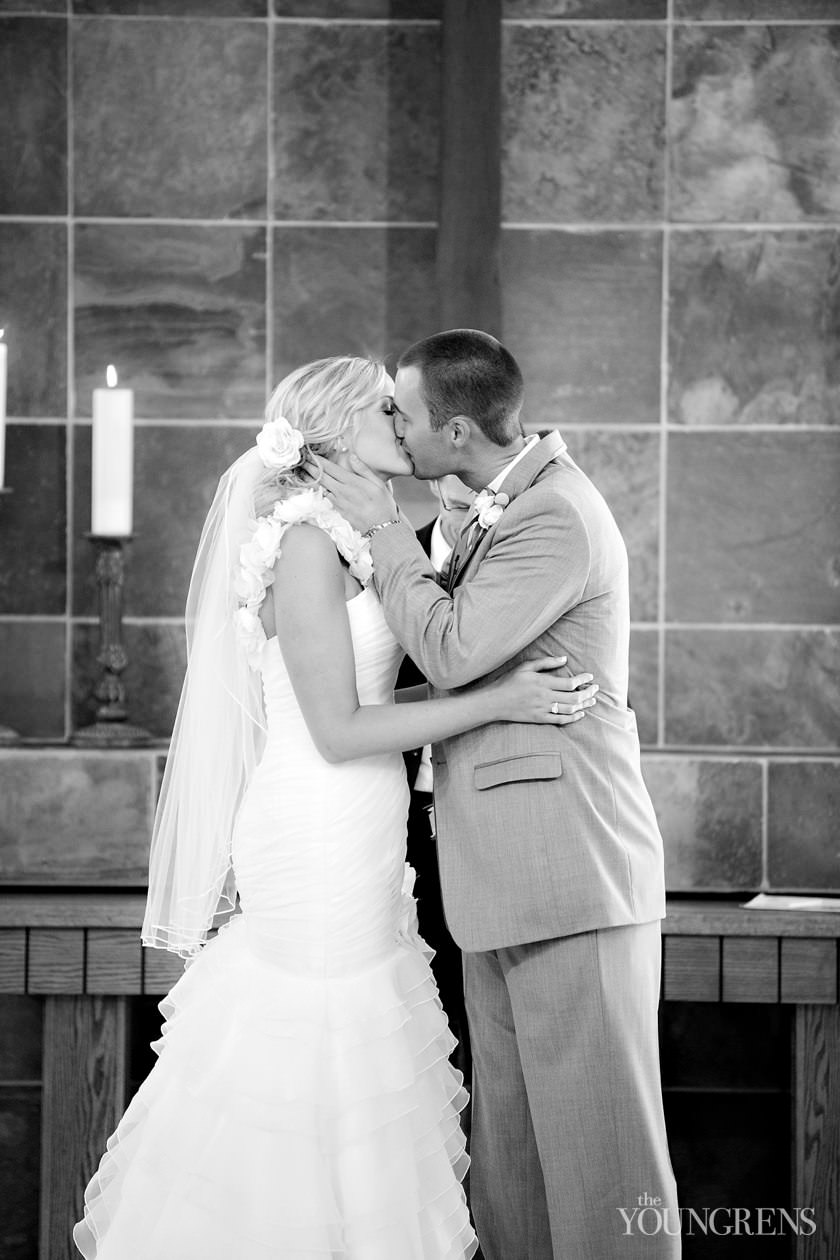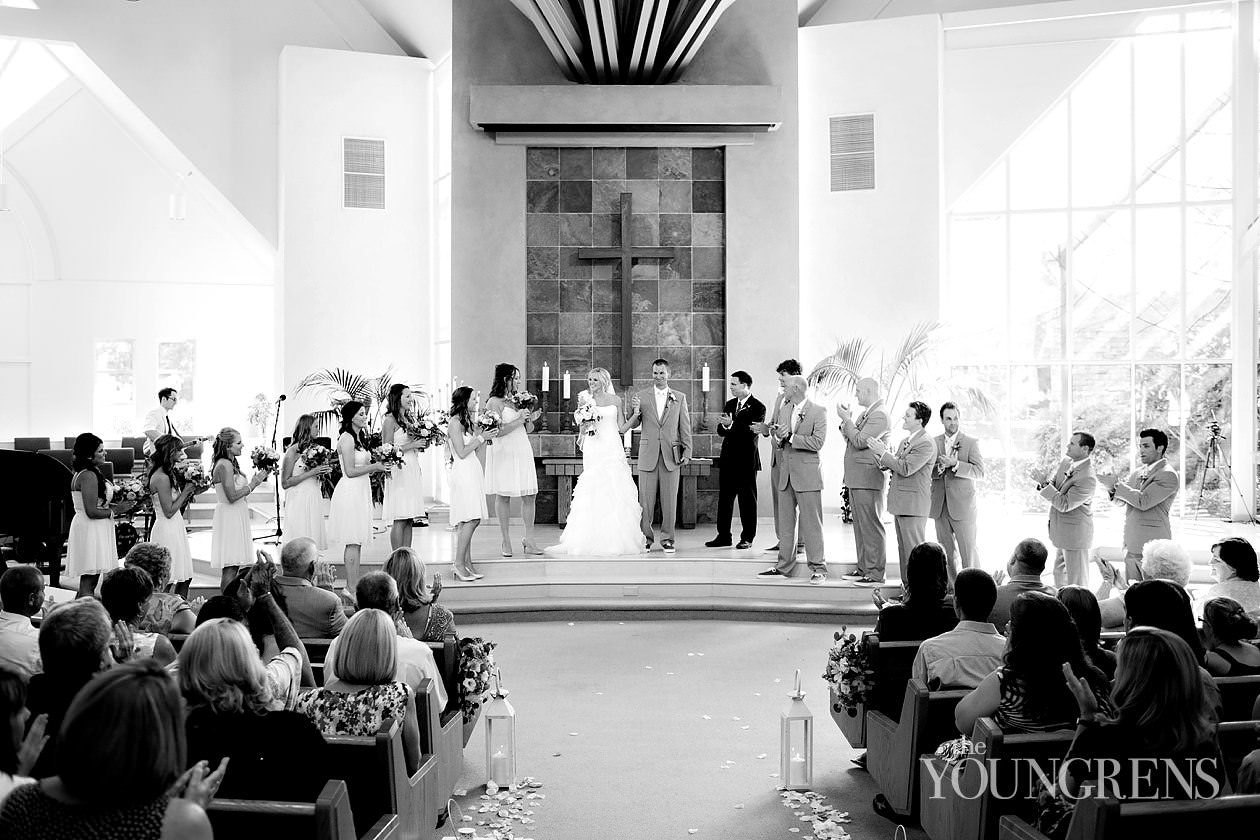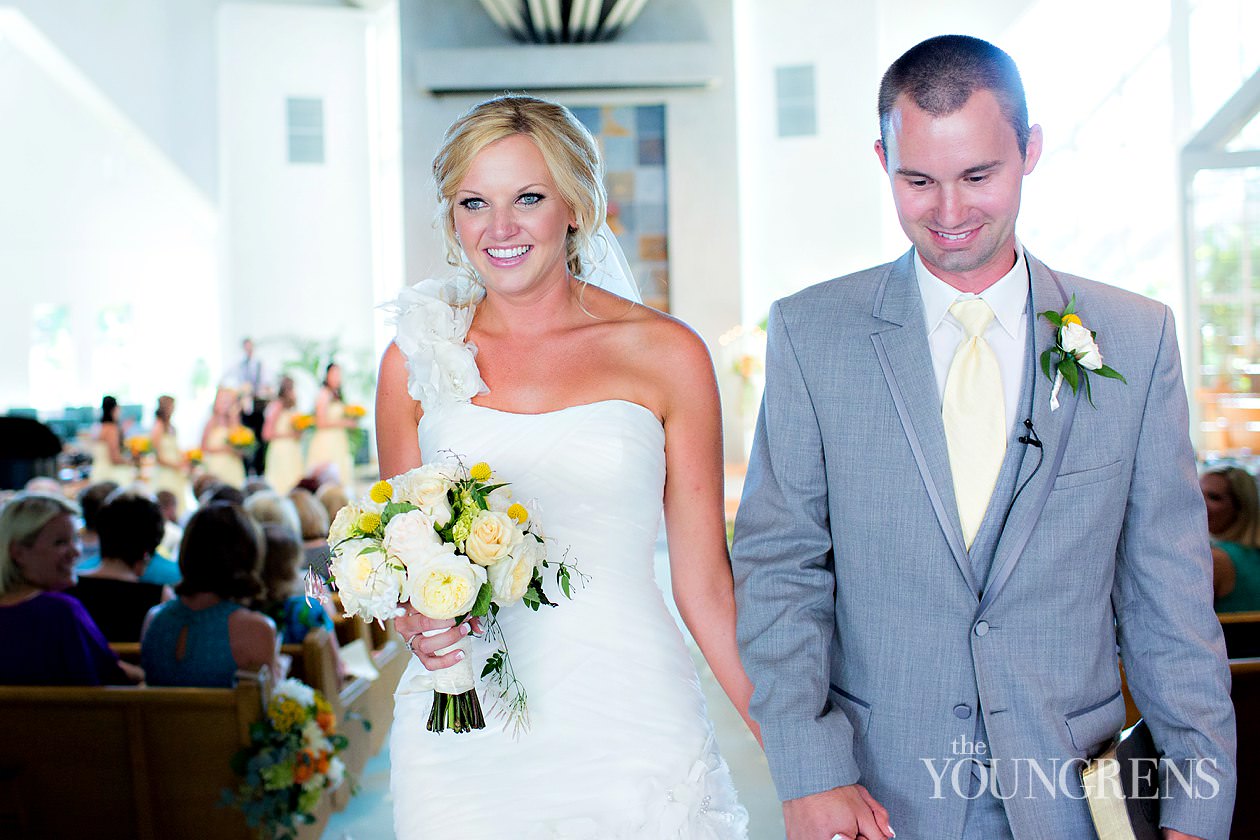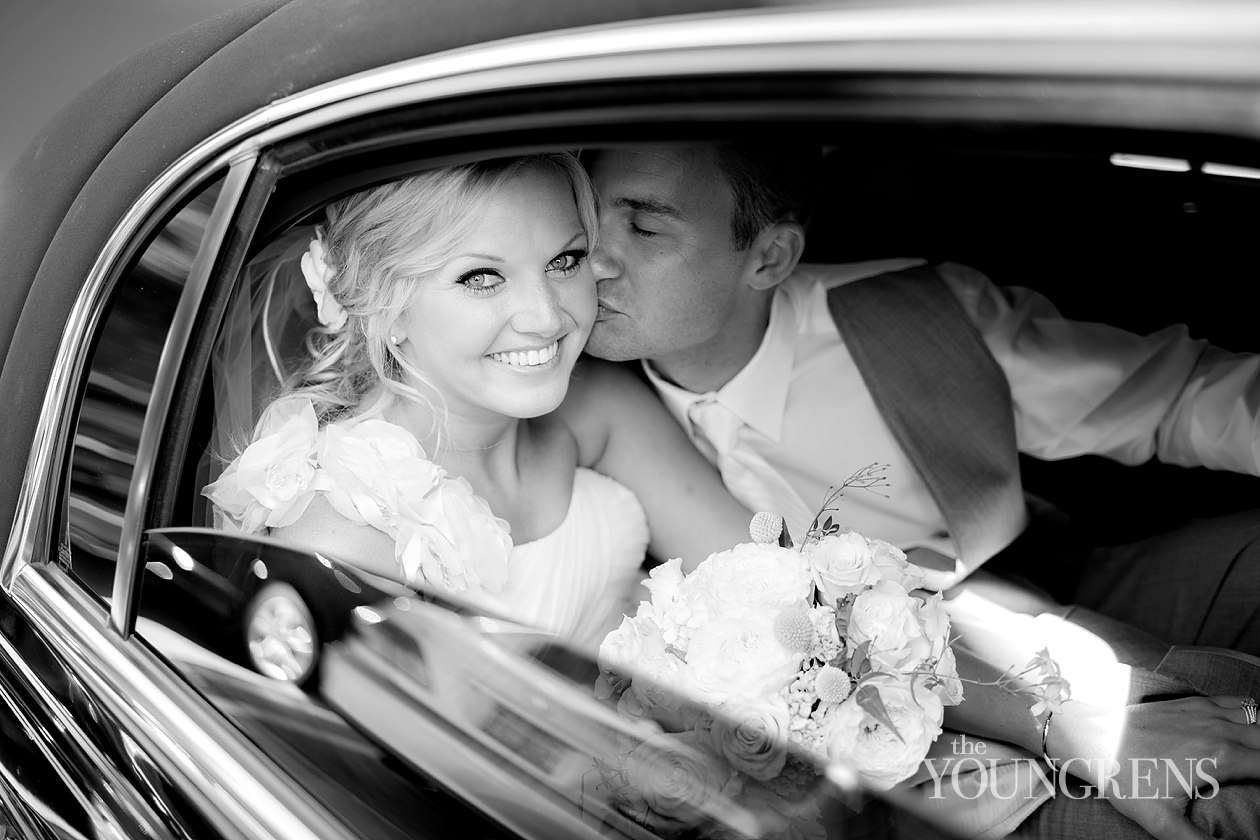 You just can't miss the second half of Brandon and Katie's rustic Strawberry Farms wedding because there are so many incredible DIY details to come! Katie rocked the house with her details and I'm so proud and excited to show off all of her amazing hard work and her serious style! That's tomorrow on the bloggy-blog! Stay tuned!
Hugs,
Erin
---
Wedding Photography : The Youngrens | Ceremony Location : Irvine Presbyterian Church | Reception Location : Strawberry Farms | Event Coordinator : Hustle and Bustle Event Coordination | Floral Design : Sweet Peas | Hair : Kali Echaves | DJ : The Entertainment Elite DJs | Reception Lighting : The Entertainment Elite DJs
---