You just know.
There's no other way to say it. You just know. Quinn heard it – from friends, from other couples – but she never understood it. It was too strange, too impulsive. How could you meet somebody and just know? Right away? Without hesitation or doubt that this was the person you were meant to spend the rest of your life with? Without time? Without some room to grow and live?
But suddenly she knew.
It was a blind date that didn't work out that brought them together. Quinn's set-up date wasn't the right person. They both knew it, but her date knew someone that was the right person. She was invited to tennis with Tim. They played. They smiled. They laughed. They fell. Instantly and beautifully, they fell in love. A few months later, he proposed and their wedding was planned for New Year's Day – about six months after the day they met.
They just knew.
Quinn is an old friend of ours from our days of working at Hume Lake Christian Camps, and she's always been a very special person in our lives. There are friends that come and go, and then there's friends that stay for life. The kind of friends that you may only see or talk to once a year, but you know in your soul of souls that you will be friends until you are old and gray and wrinkly. That's Quinn. A friend for life. And we were so deeply happy that the man of her dreams had come into her life.
Quinn moved to Boise, Idaho, a few years ago with her parents, and we were so excited to not only shoot a wedding in my home state, but in the middle of winter! And there was snow on the ground! These two San Diegans were eating it up!
Friends and family: To be notified when the rest of the images go online, please sign the guestbook here.
We started at Quinn's parent's beautiful estate just outside of Boise. To call this place adorable is simply an understatement. This place is ad-OR-able. Jeff started off the morning with this shot of Tim's ring. We could feel that this was going to be a good day…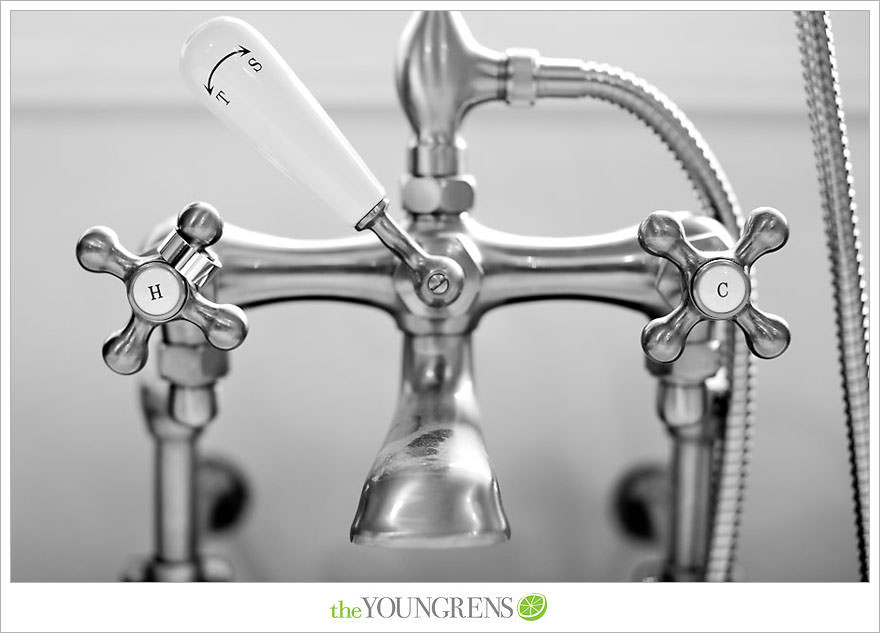 Quinn is definitely a natural beauty and she was so relaxed the whole day.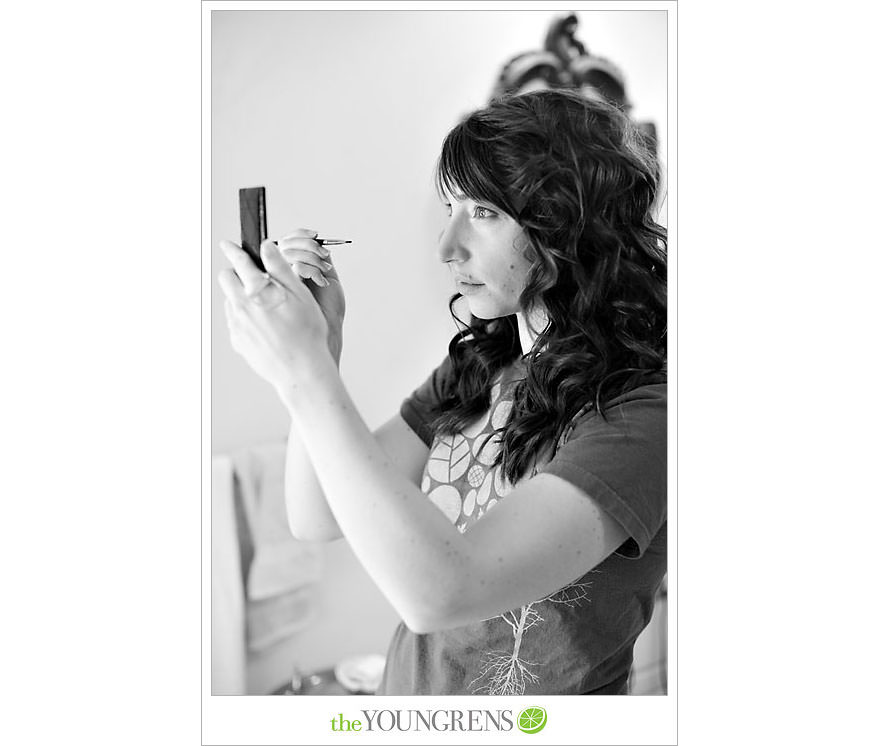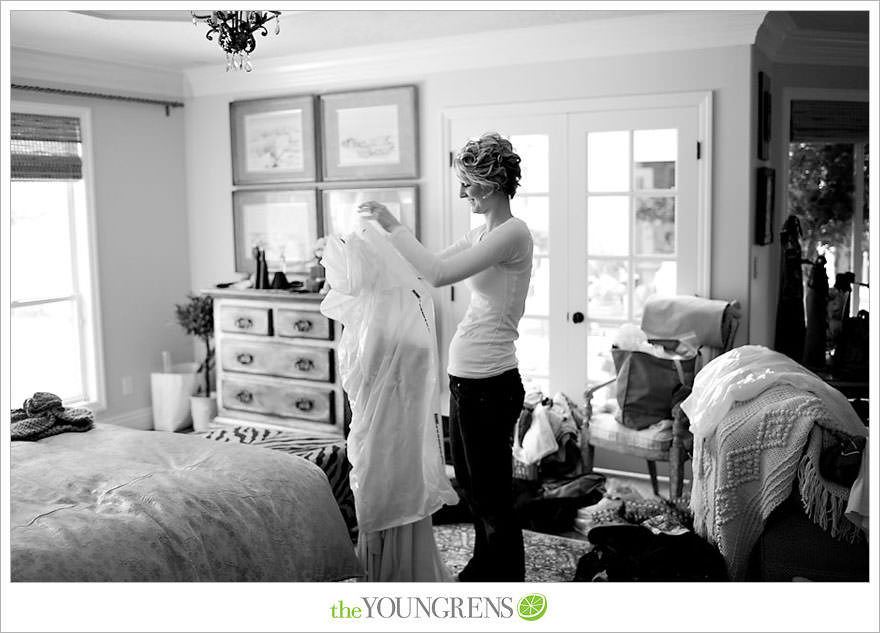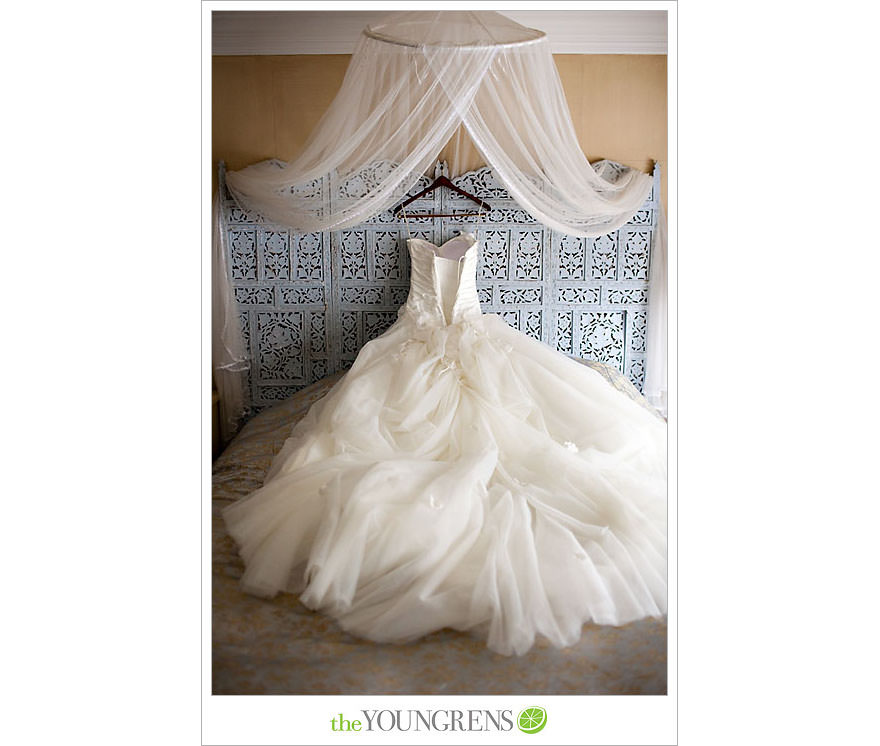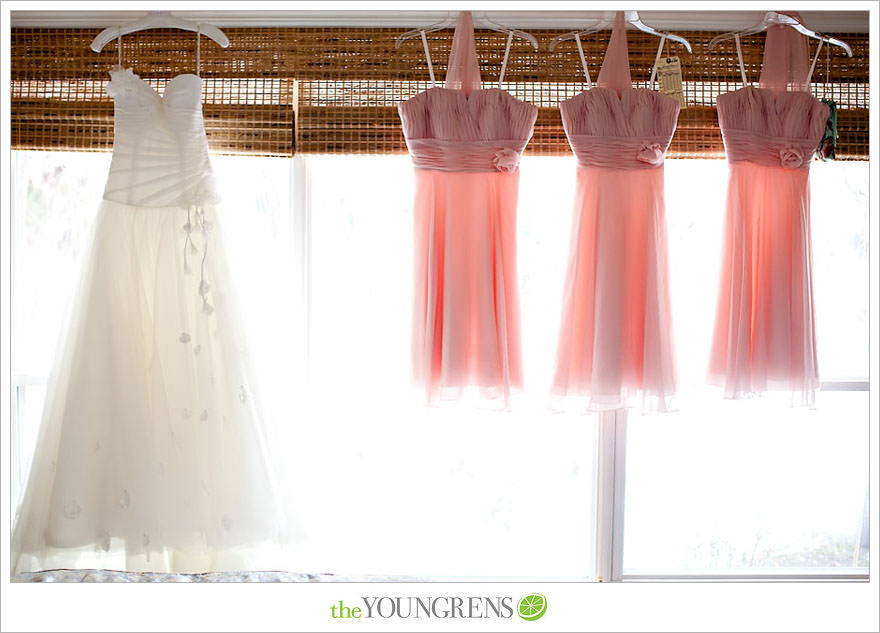 The entire house was still covered in cute Christmas and winter decorations, which fit perfectly with the wedding decor.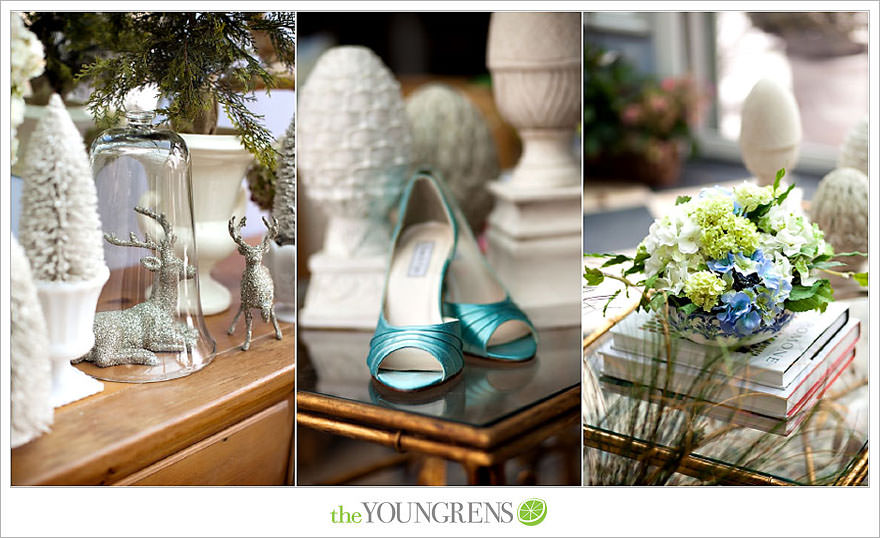 Guess what these are? The mothers' corsages. Yep. Adorable.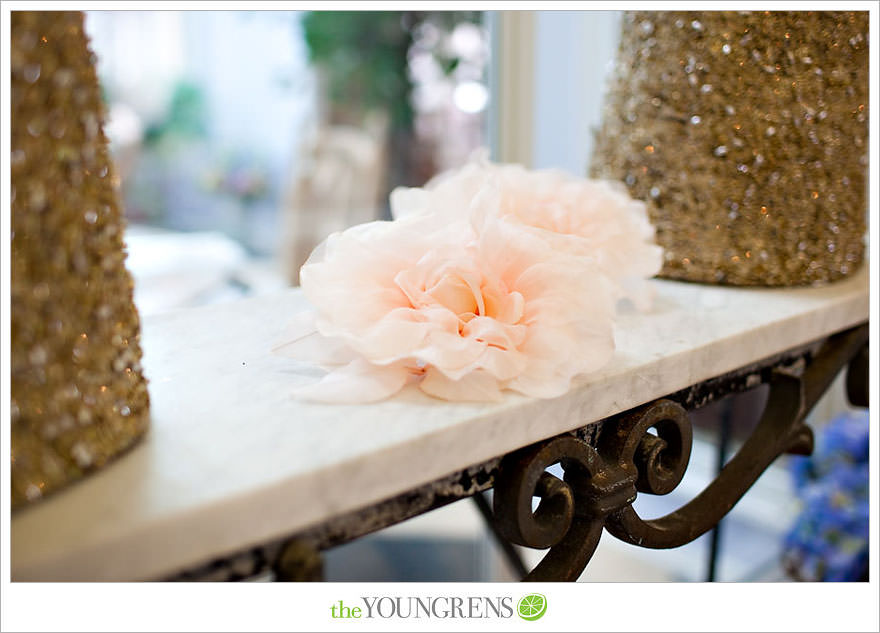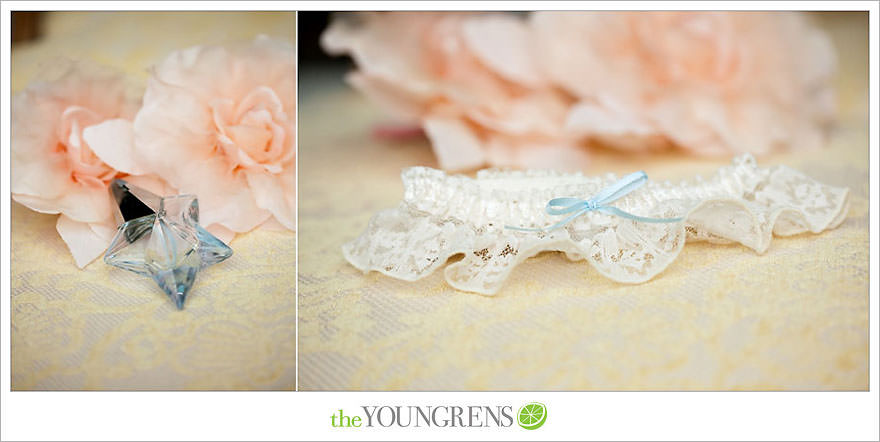 More lovely adorable-ness.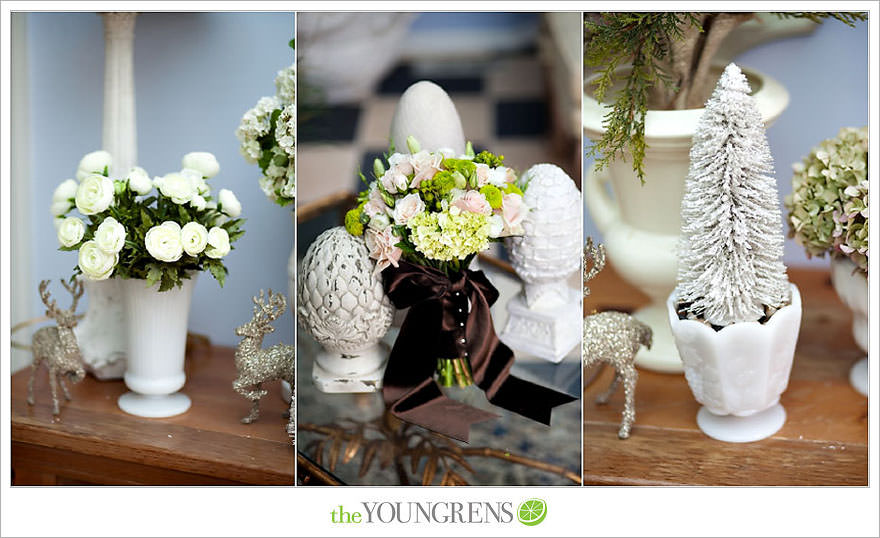 Ok, so I don't normally include two shoe shots, but I couldn't resist. All together now – AH-dorable.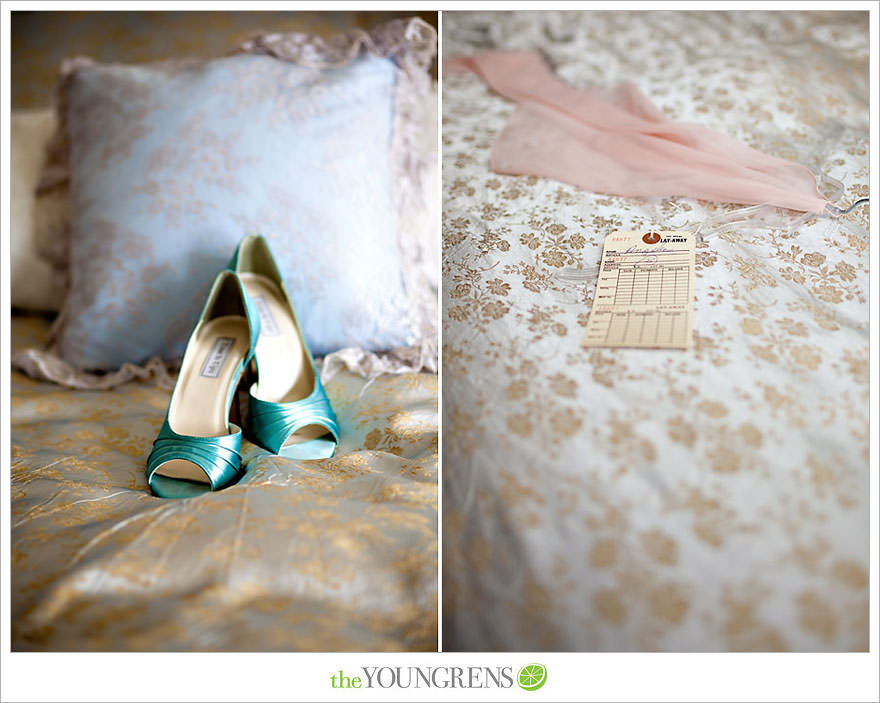 Just a little bit more eye candy from their house…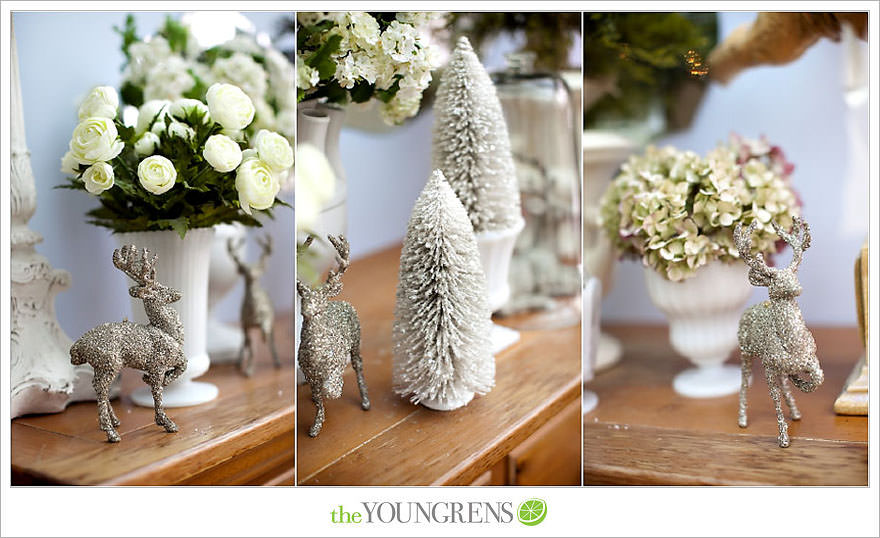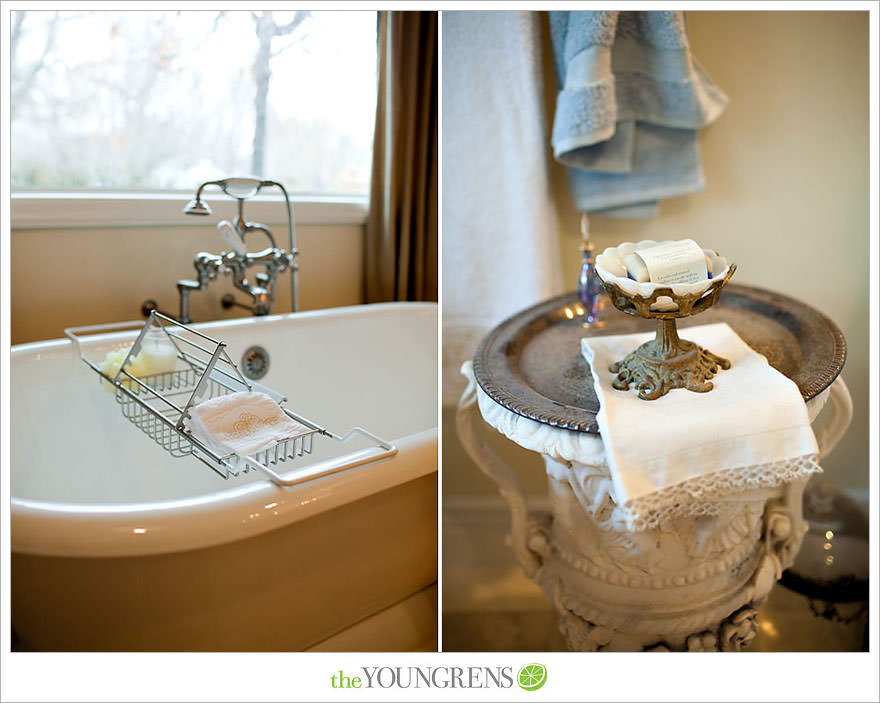 And now back to the wedding. Which was – you guessed it – adorable. Ok, I'm done now. I can hear you groaning at your monitor. How gorgeous is Quinn?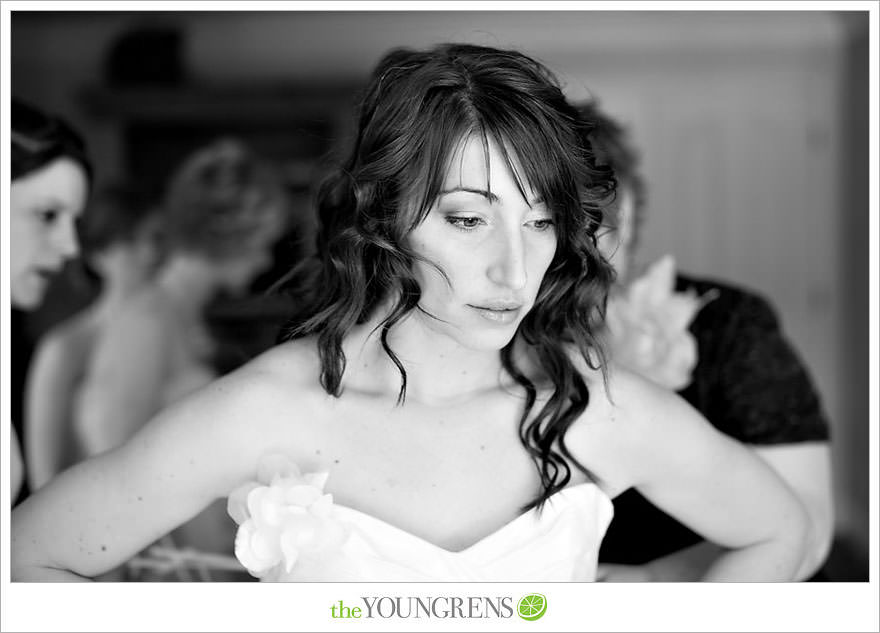 I giggle every time I see this image. This is Jeff's.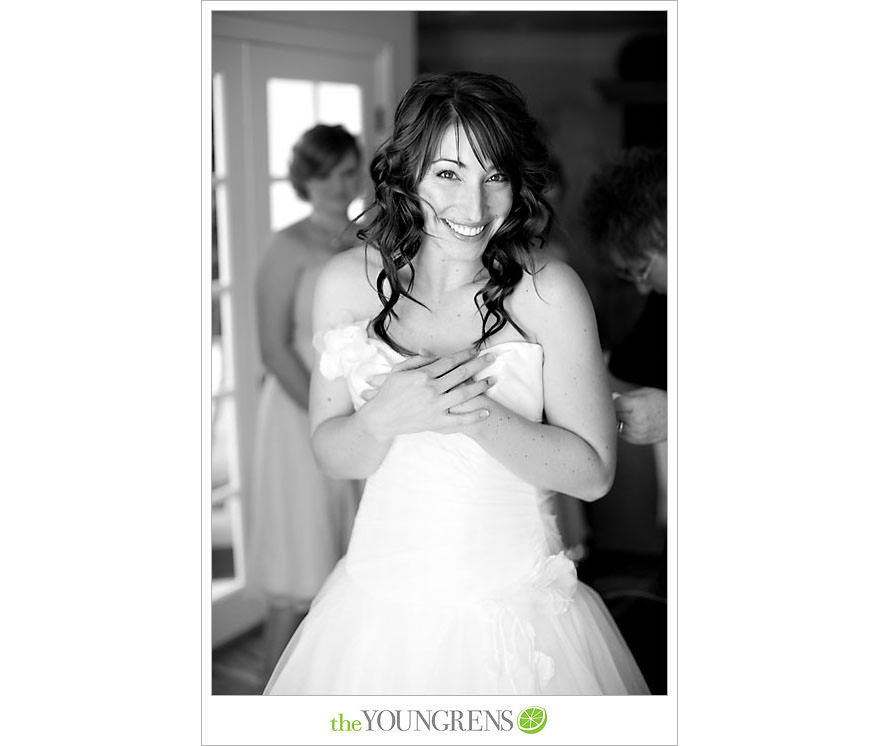 This is mine.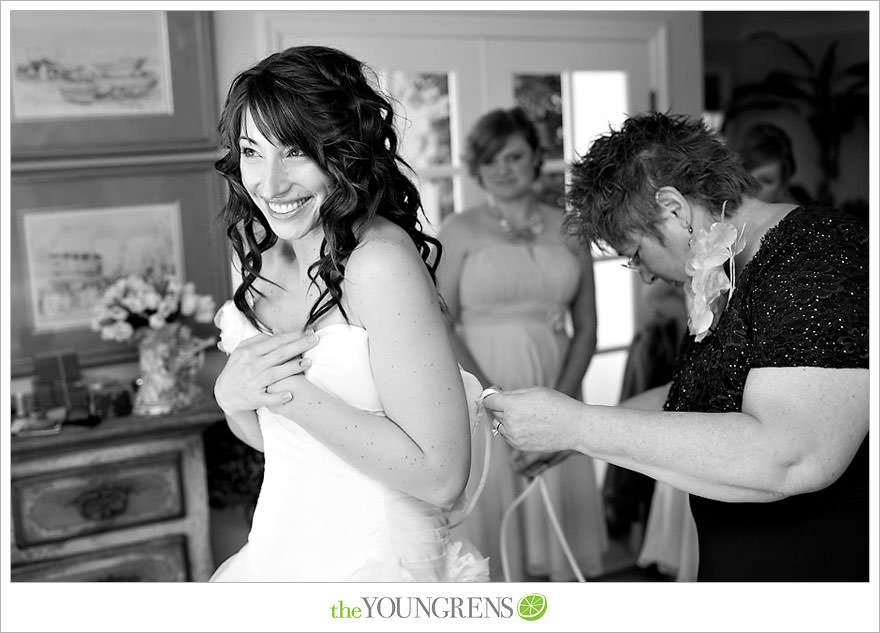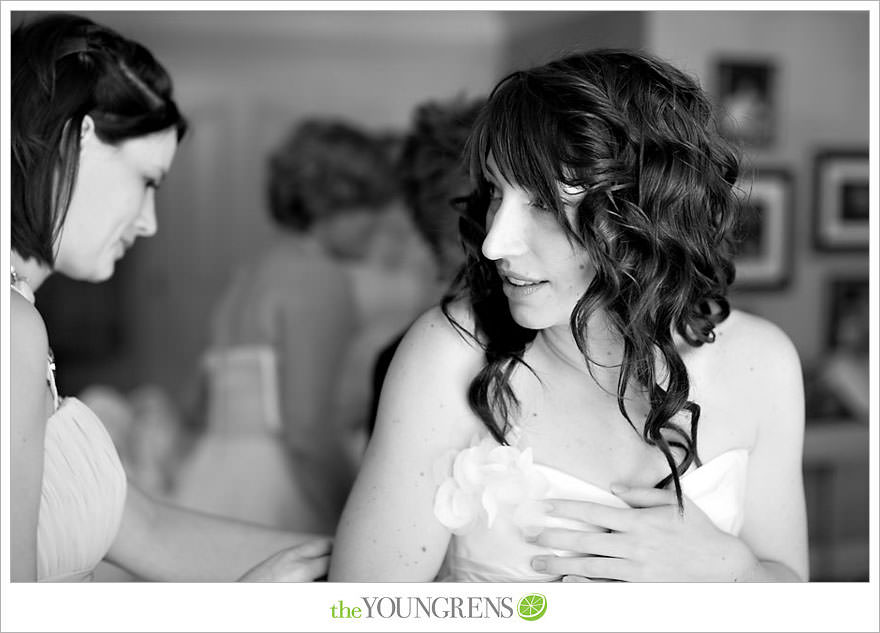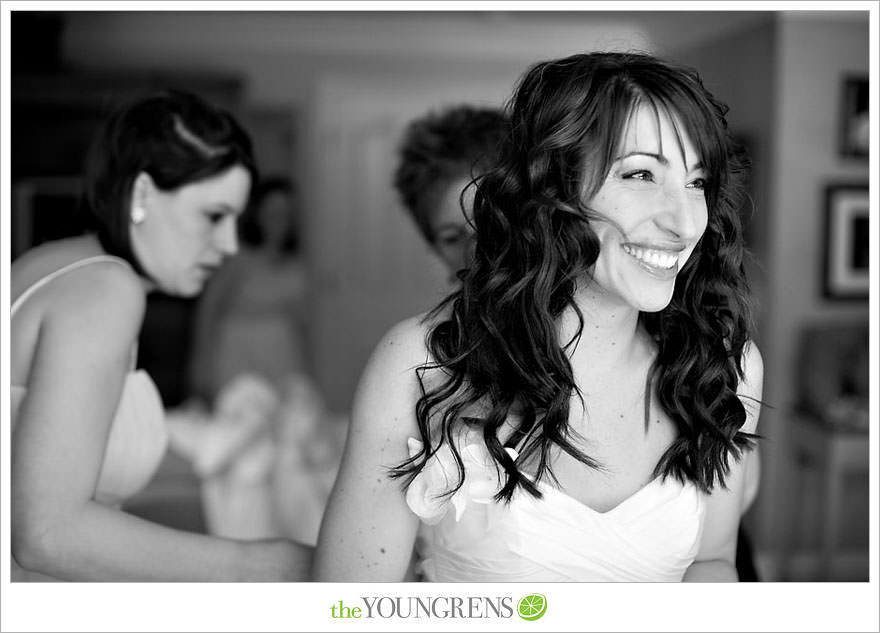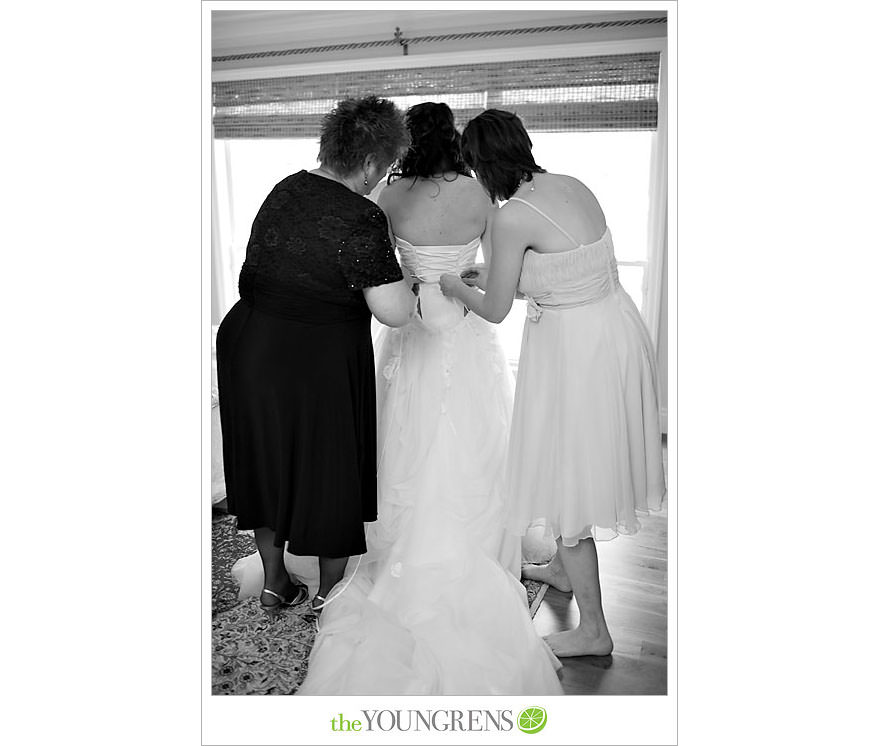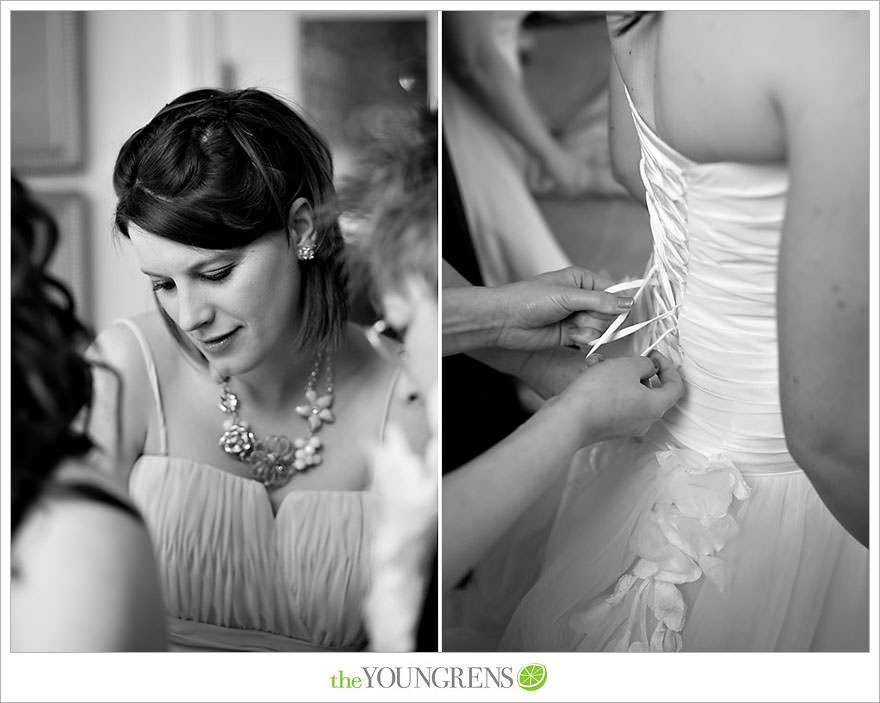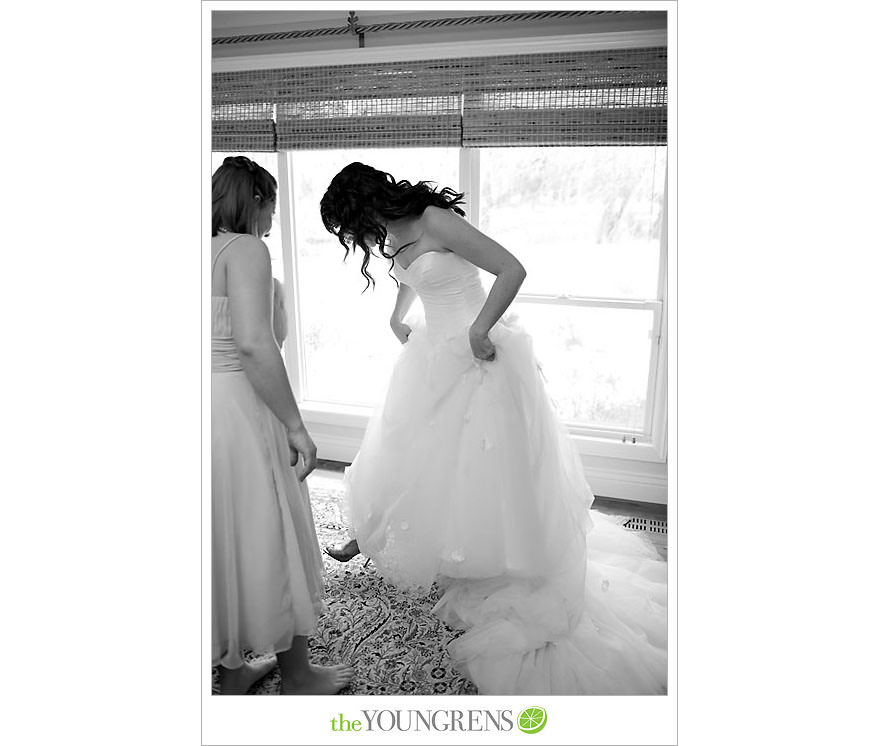 So Quinn is just so cool that she let us put her in the bathtub. And then I asked someone to make her laugh and she was like, "Oh don't worry, I make myself laugh" and then she started cracking up. I love this girl.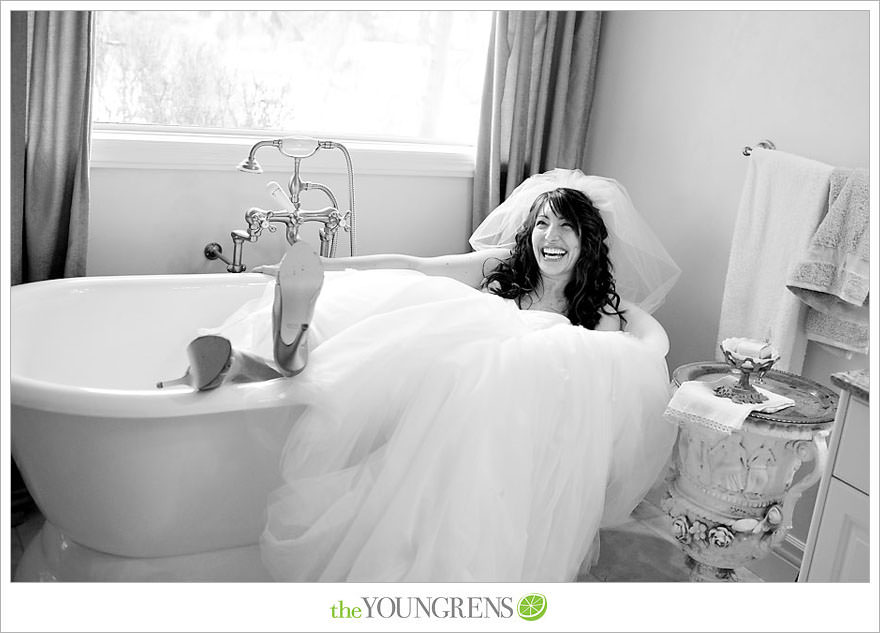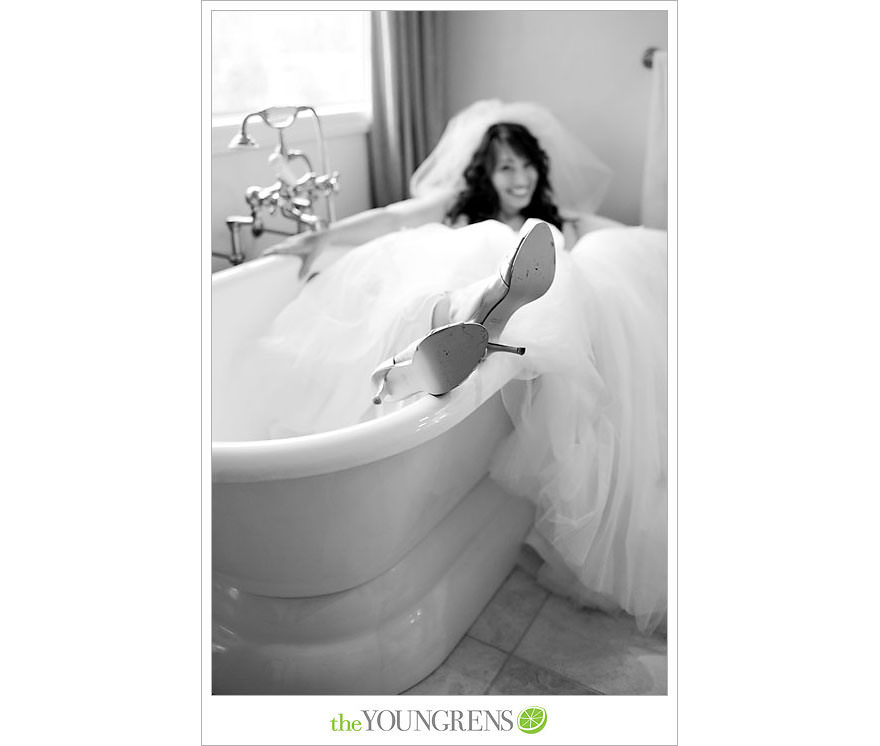 A few shots I grabbed of Quinn that I think are my absolute favorite.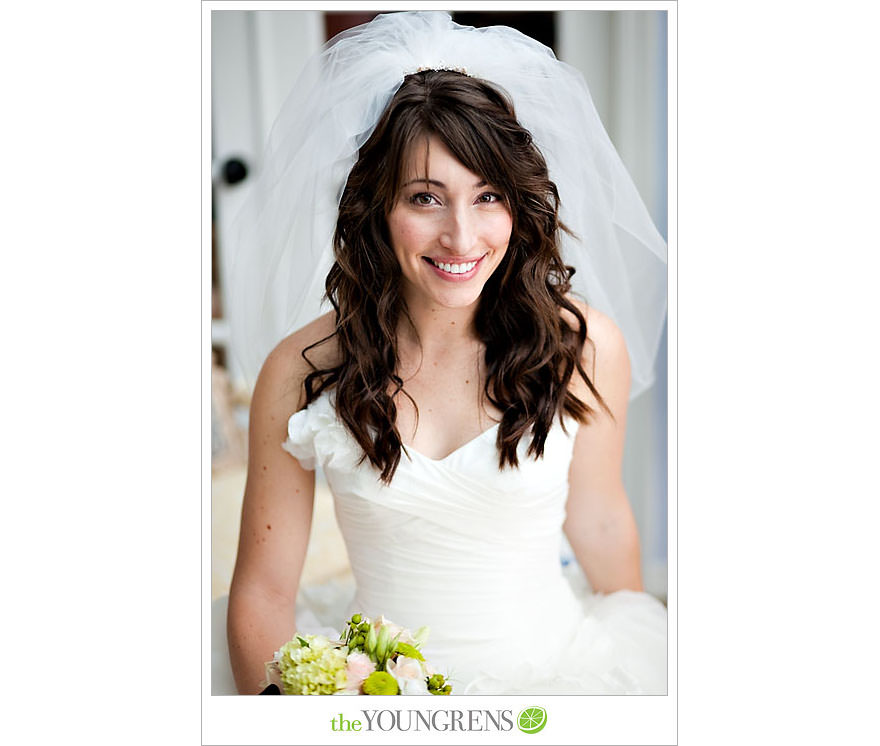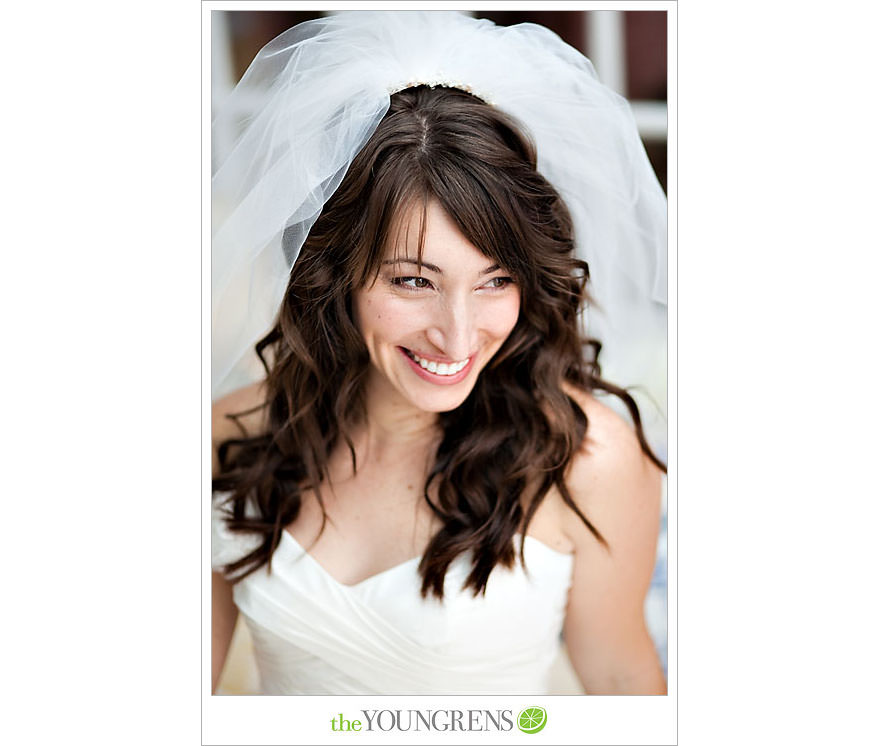 Luckily, the temperature warmed up outside to a balmy 45 degrees, so we were able to get some amazing stuff in the backyard.
A little breeze always helps.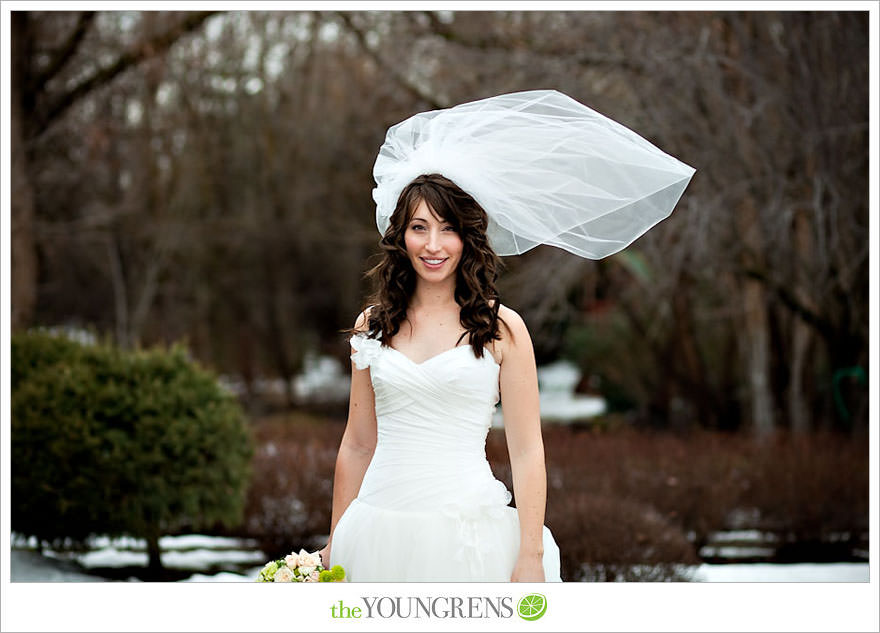 Along with some laughter.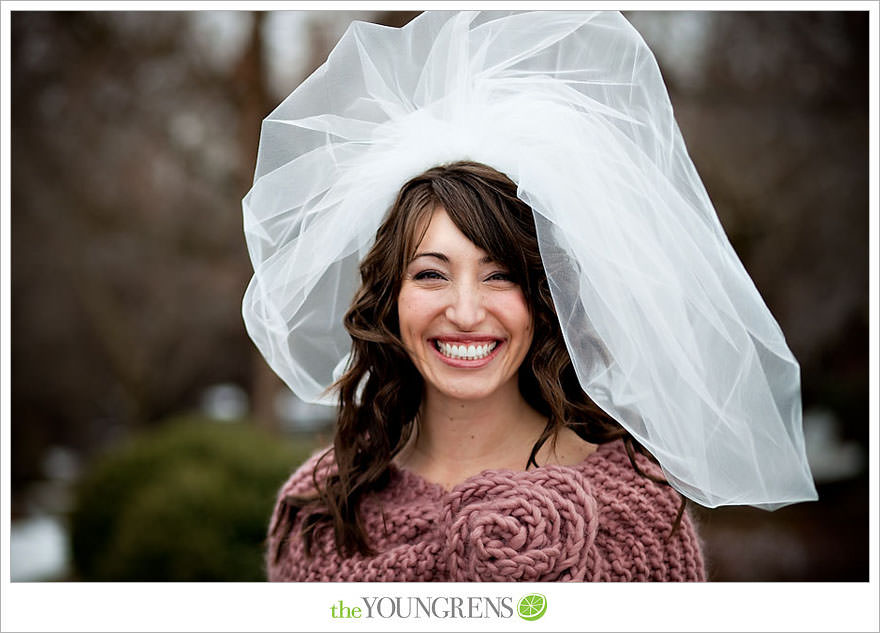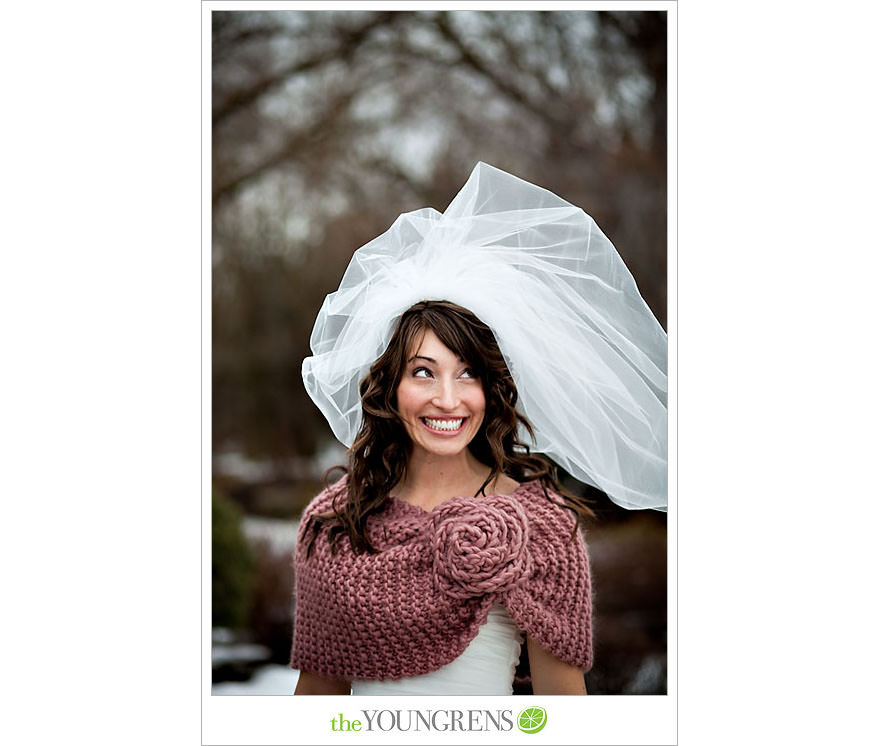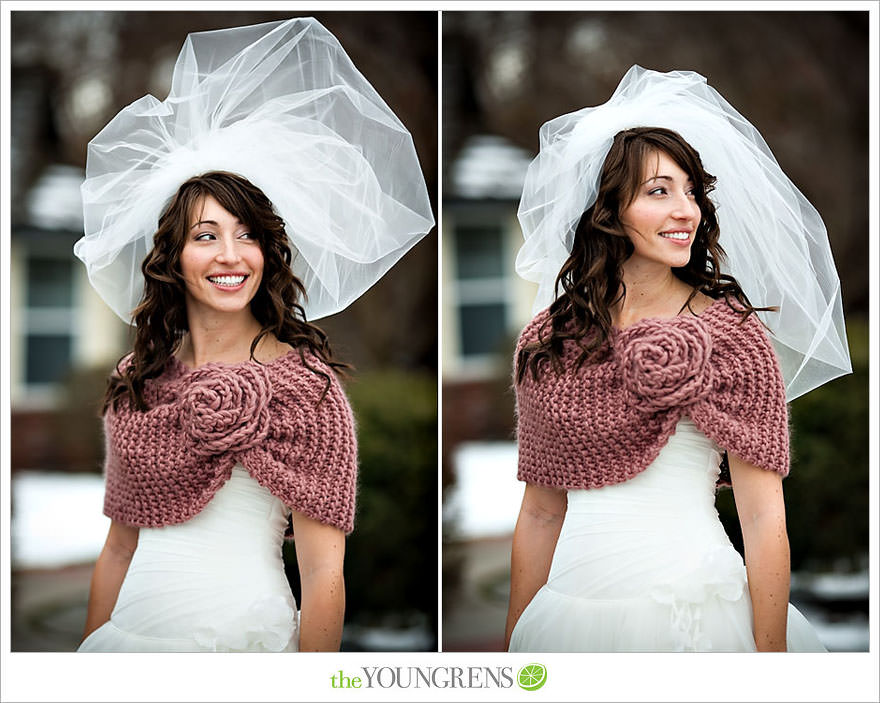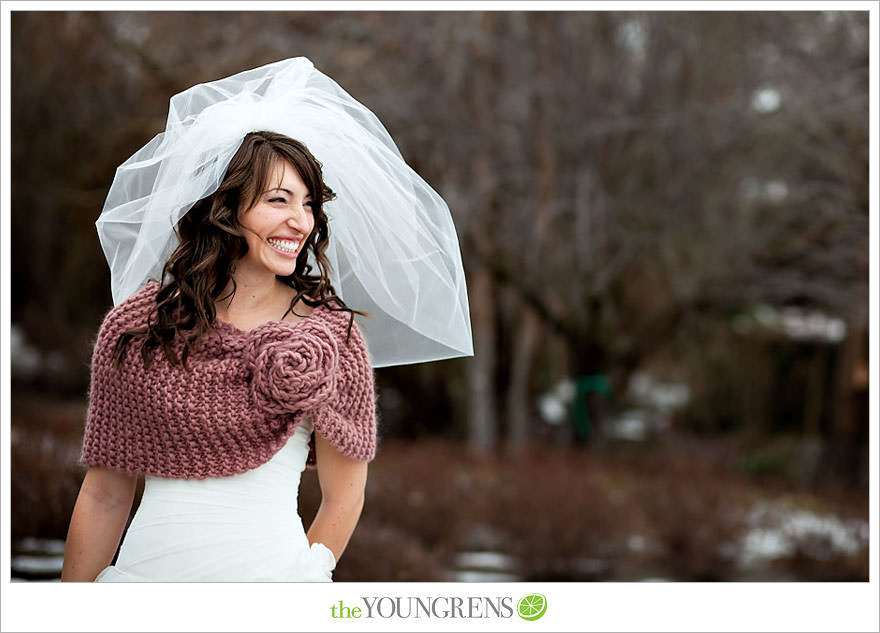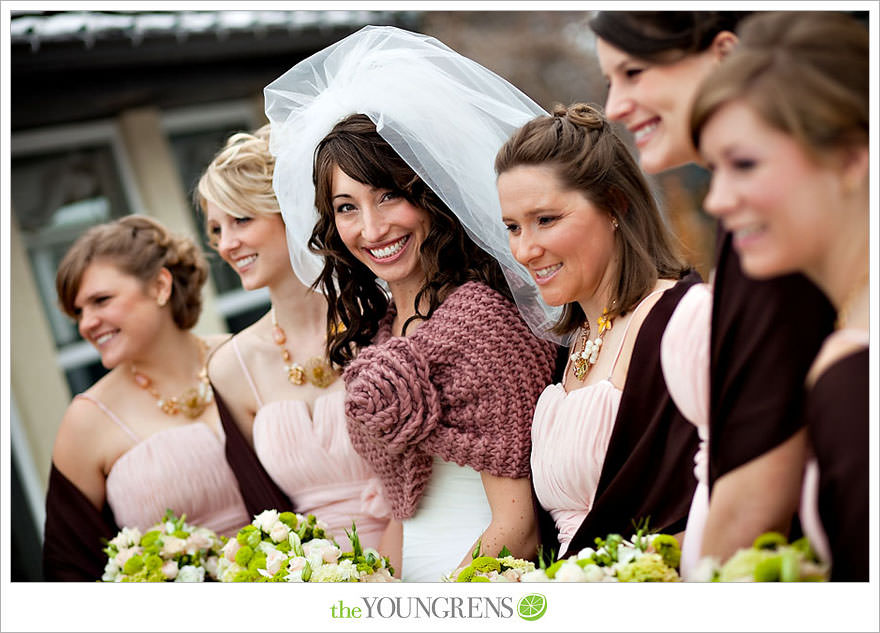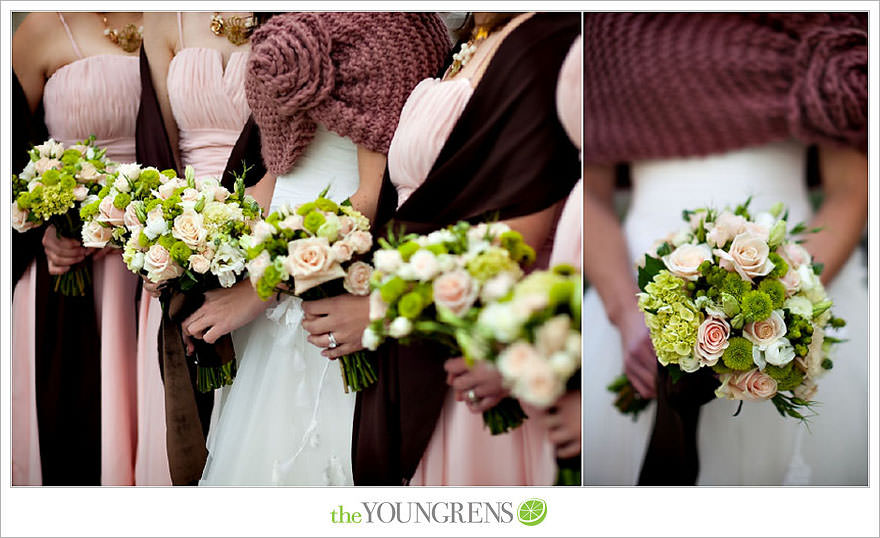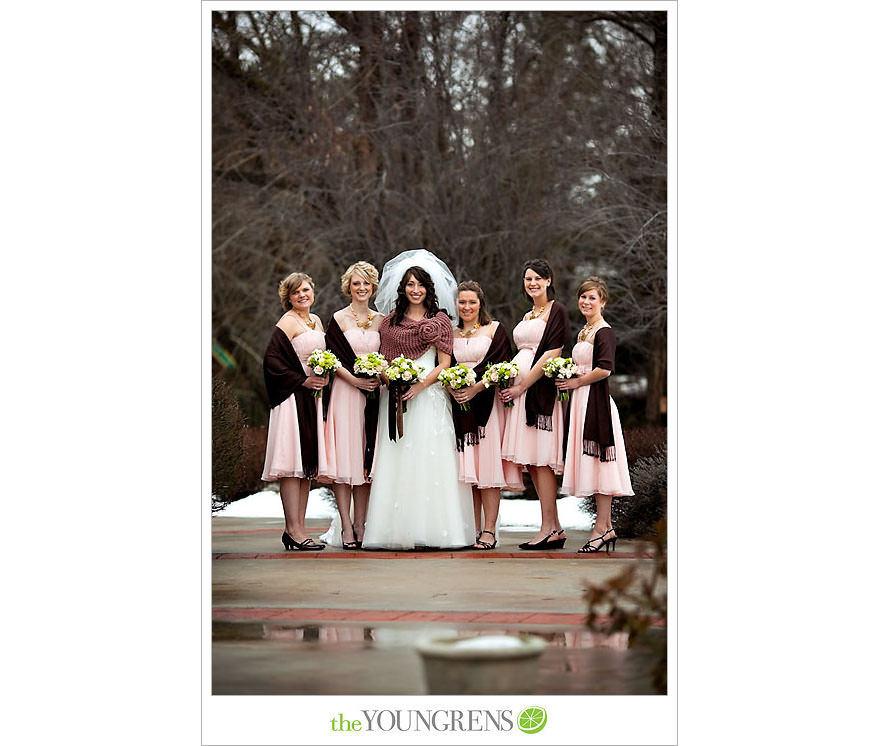 Quinn manages an Anthropologie store (I know – I was STOKED), so she got the girls necklaces straight from Anthropologie.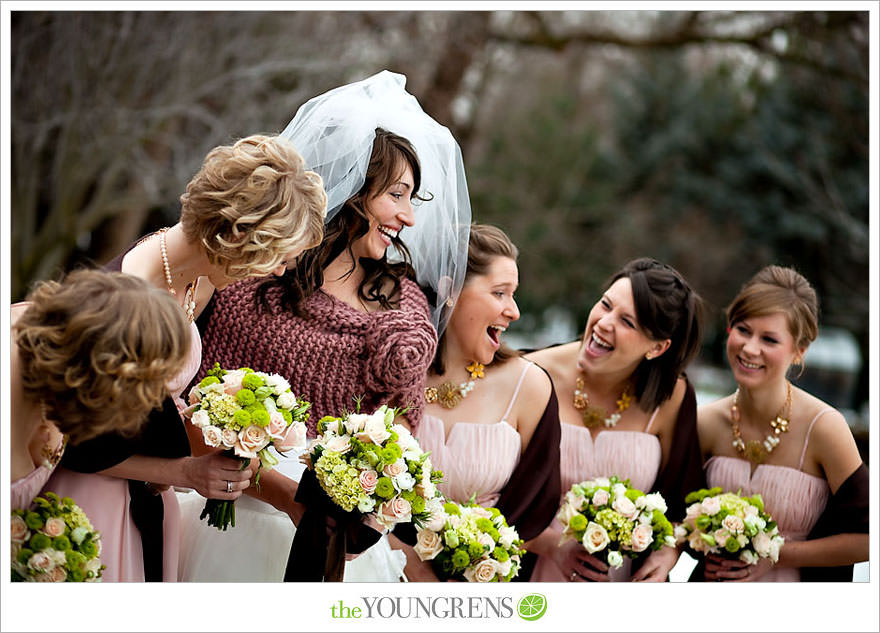 Some homemade tutus and flowers for the flower girls completed the picture.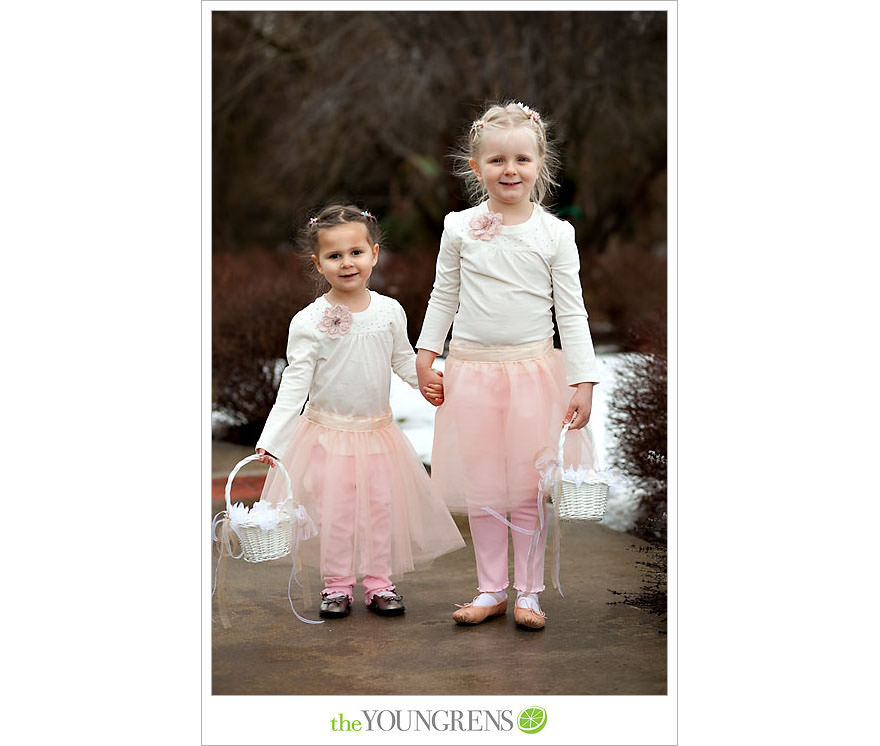 While I finished up with the girls, Jeff went ahead to the Capital City Christian Church in downtown Boise and grabbed some great images of Tim and the boys.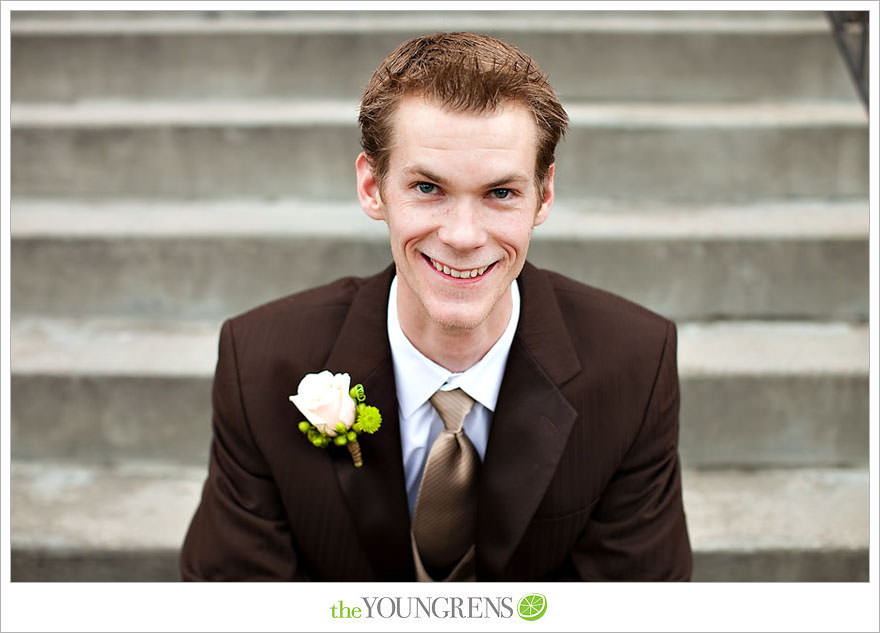 In case you were wondering (I know you were), Tim's boutonniere is on the wrong side of his tux. This was not a mistake. Tim is actually an incredibly talented performance violinist and he played his violin as the bridal party walked down the aisle during the ceremony. This guy is truly amazing!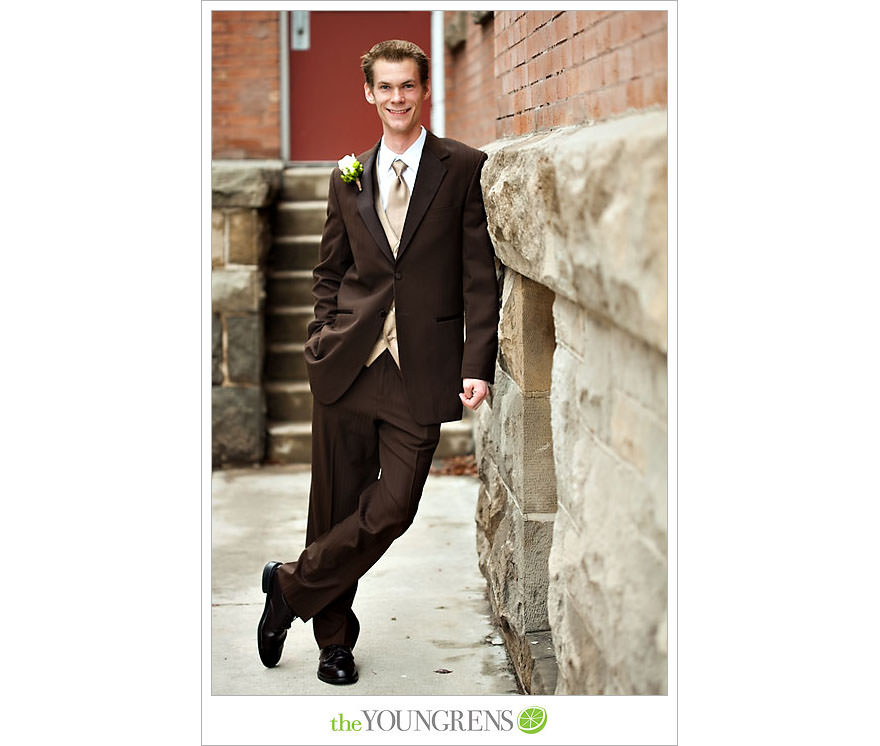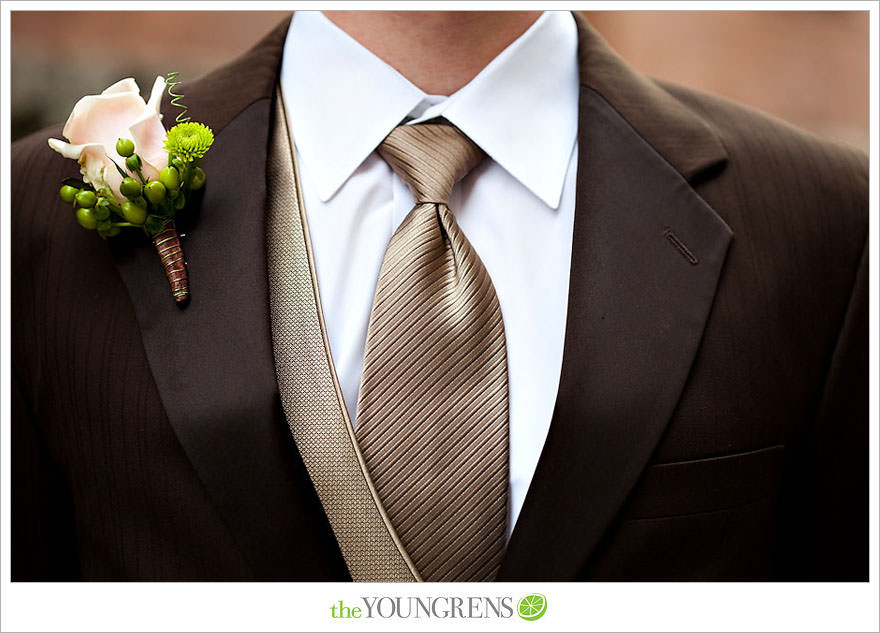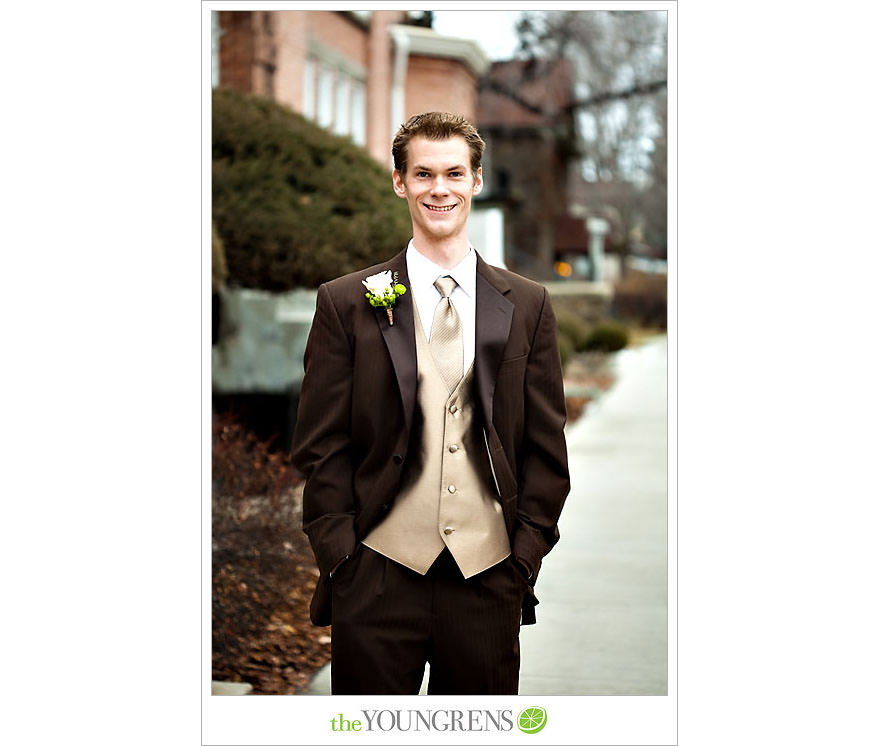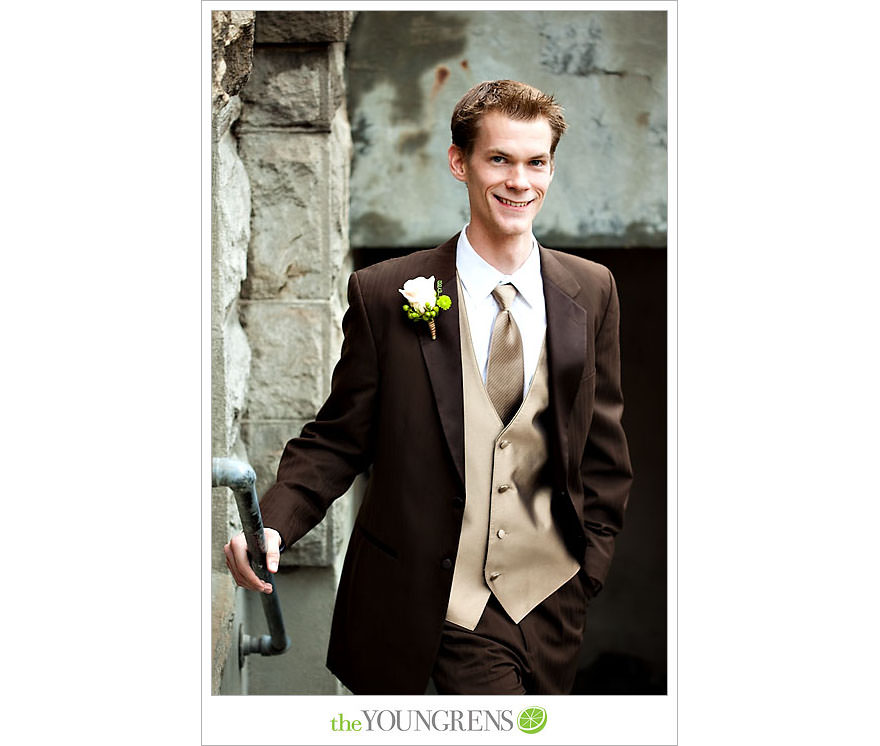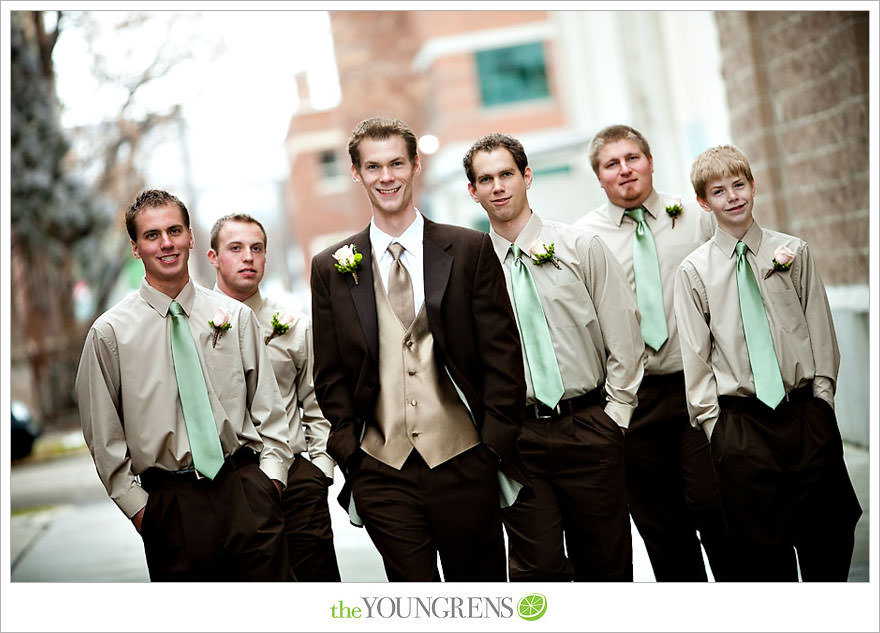 We are just getting warmed up with this wedding, so hang on to your hats and glasses because there's PLENTY more coming to the blog tomorrow, including the ceremony, reception, and more juicy details. See you then!