Welcome back to the second installment of Quinn and Tim's New Year's Day wedding in Boise, Idaho (here's the first half). This wedding was all things meaningful, beautiful, and simply adorable. The ceremony began with a beautiful string quartet serenading guests as they took their seats in the quaint Capital City Christian Church in downtown Boise. Once the ceremony began, Tim, who just finished his master's program in performance violin, played for the bridal party as they walked down the aisle. This guy is extremely talented!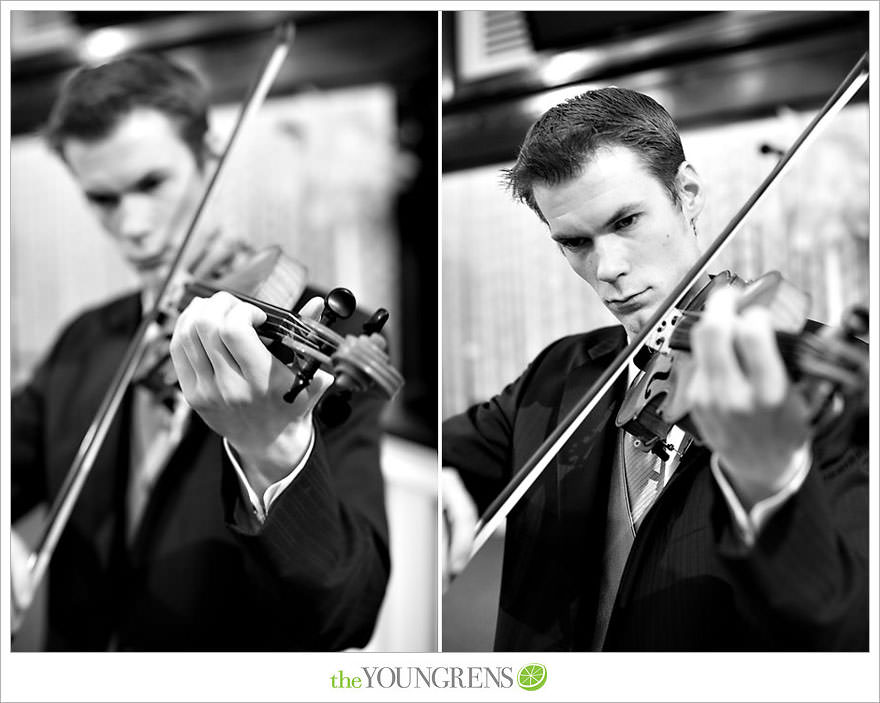 The ceremony was filled with meaningful moments.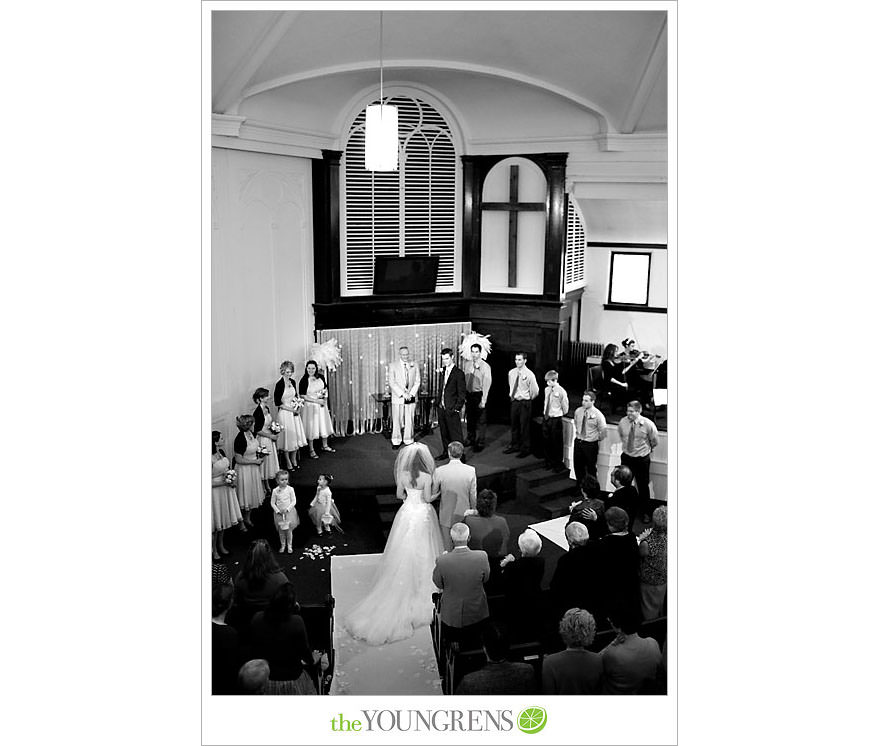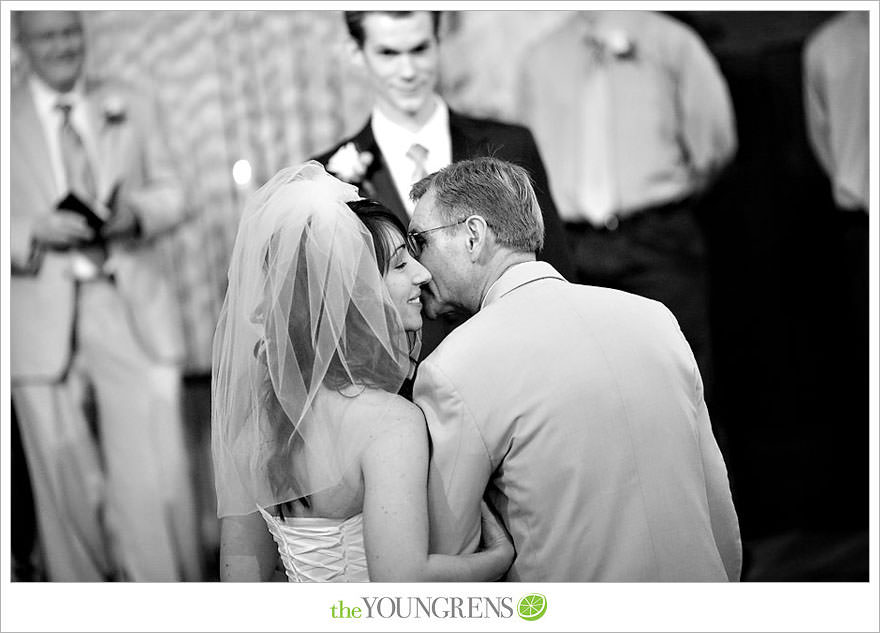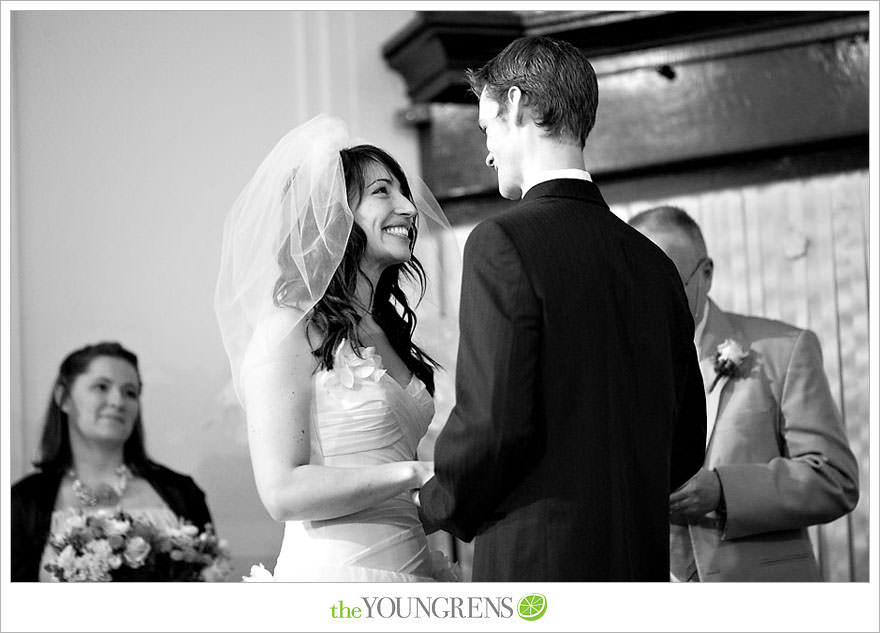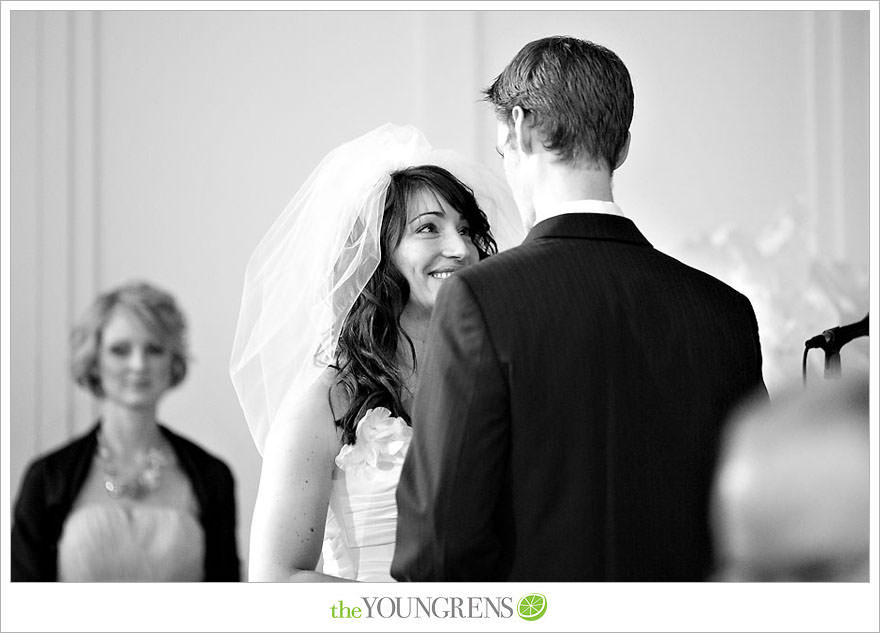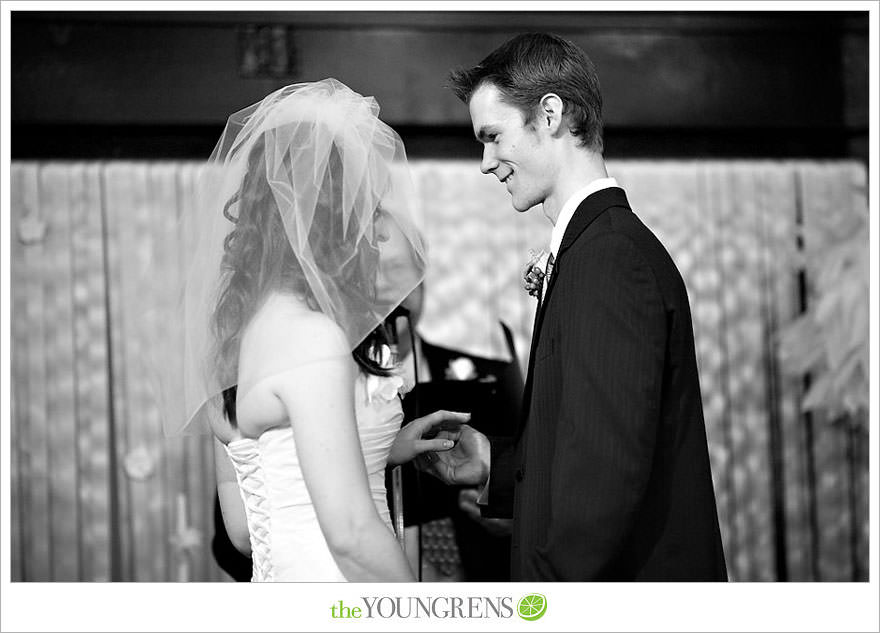 I love this image I caught of them coming back down the aisle. Sometimes I love being caught in the "wrong" place at the right time (don't worry, Jeff caught the main angle).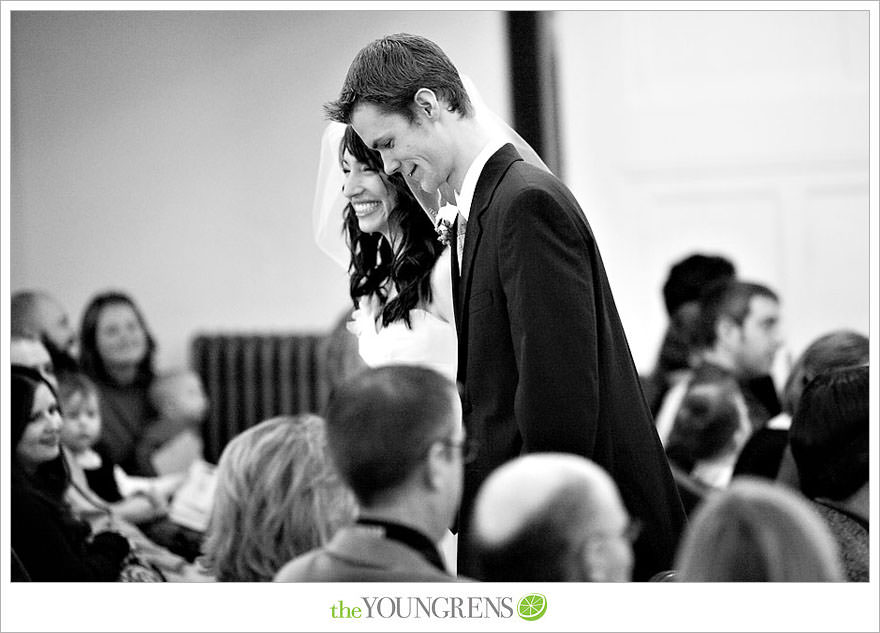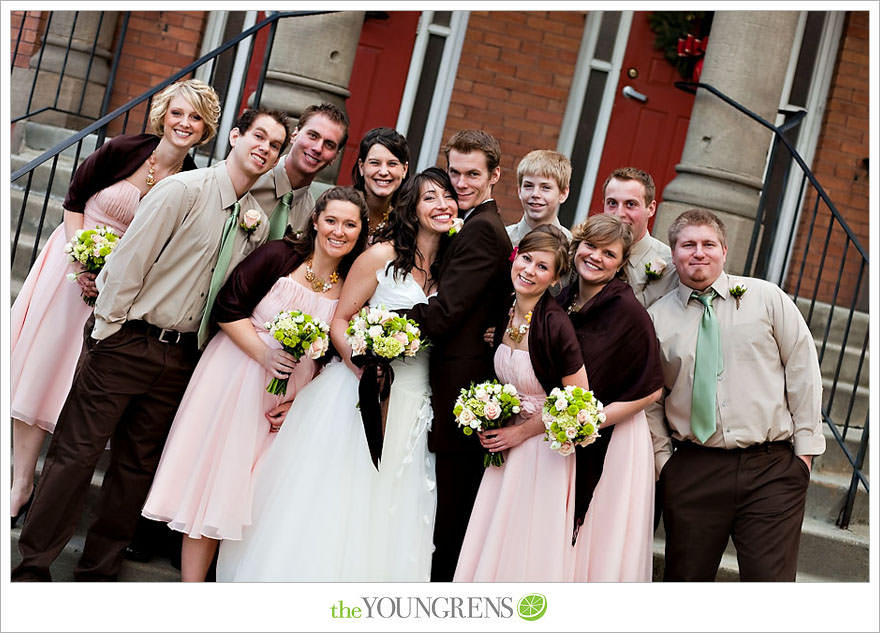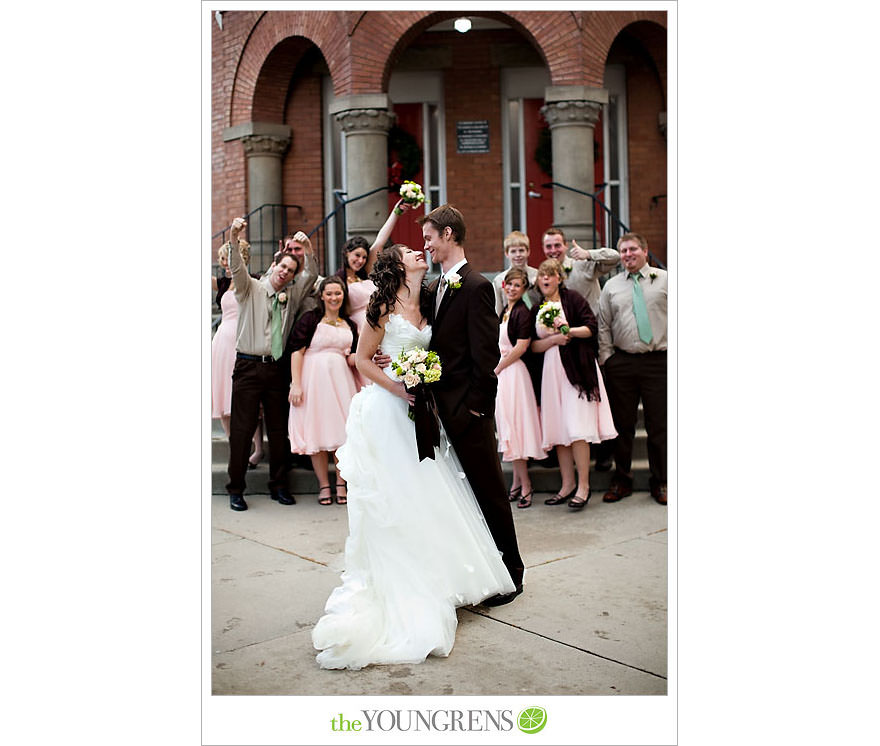 Ask a beautiful girl to walk down an alley, and this is what you get. Wow.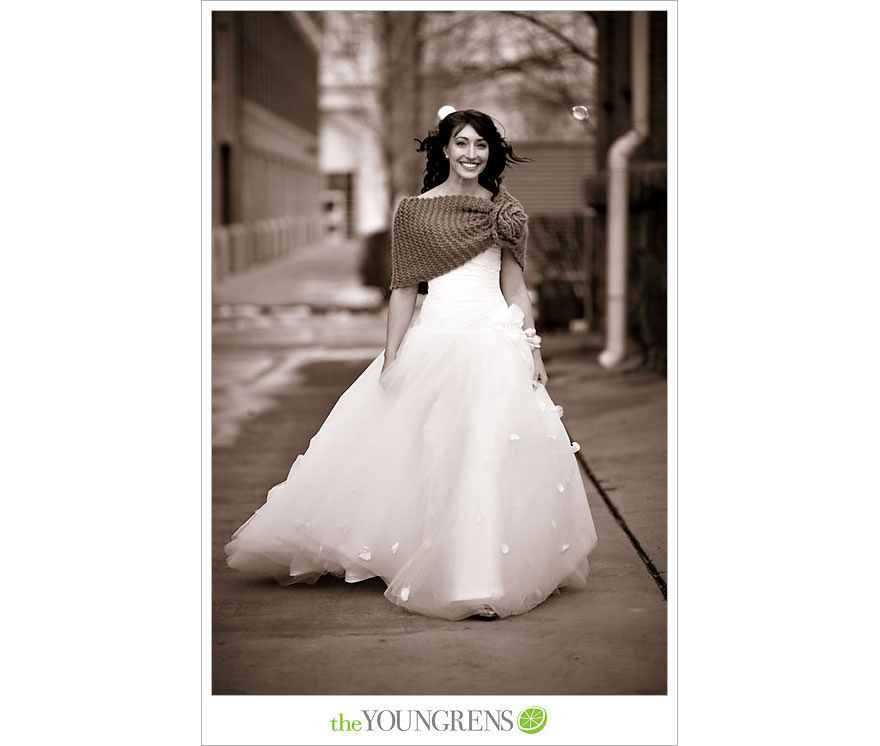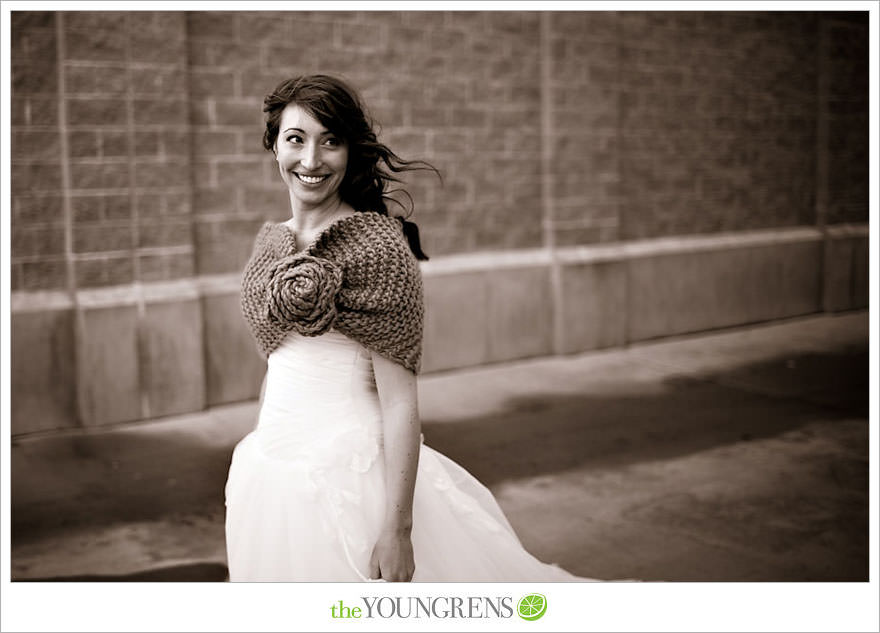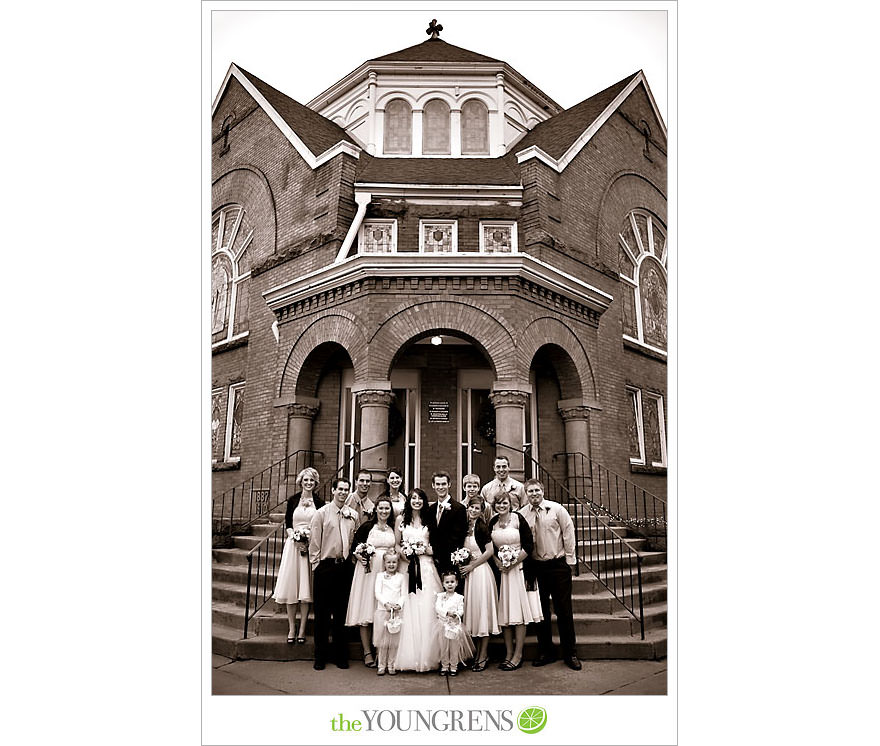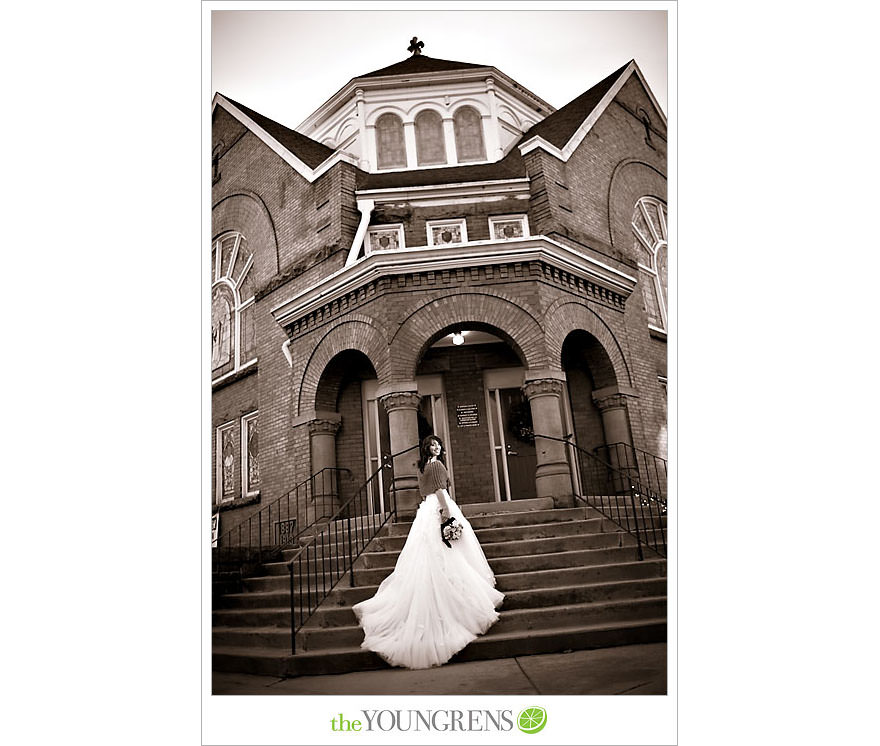 We had some light peek through the gray winter clouds for the sunset. After weeks of bitter cold mixed with nasty snow and rainstorms, this day couldn't have been more perfect.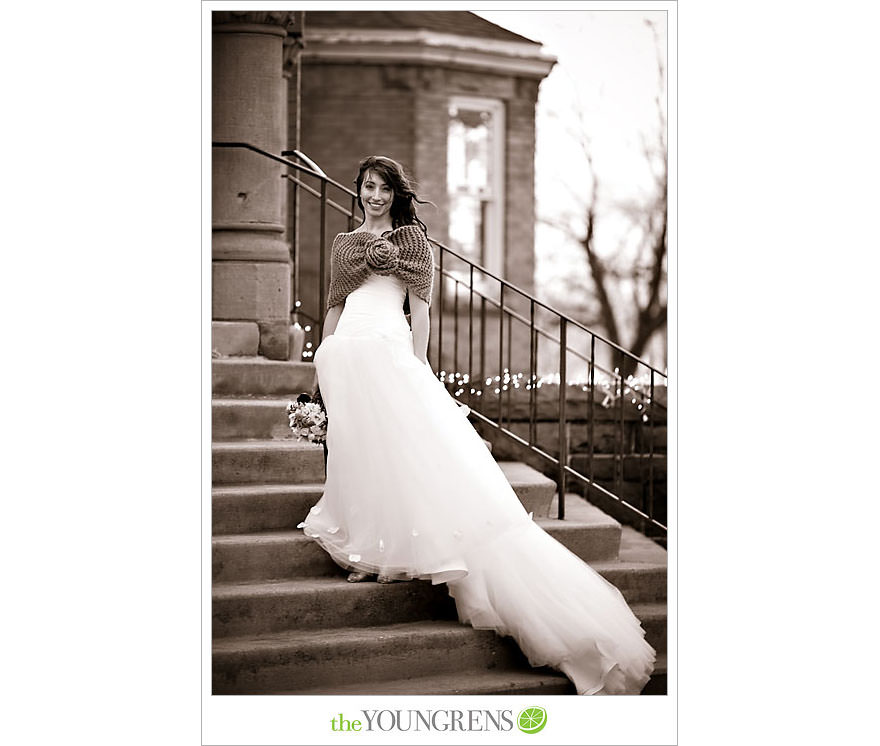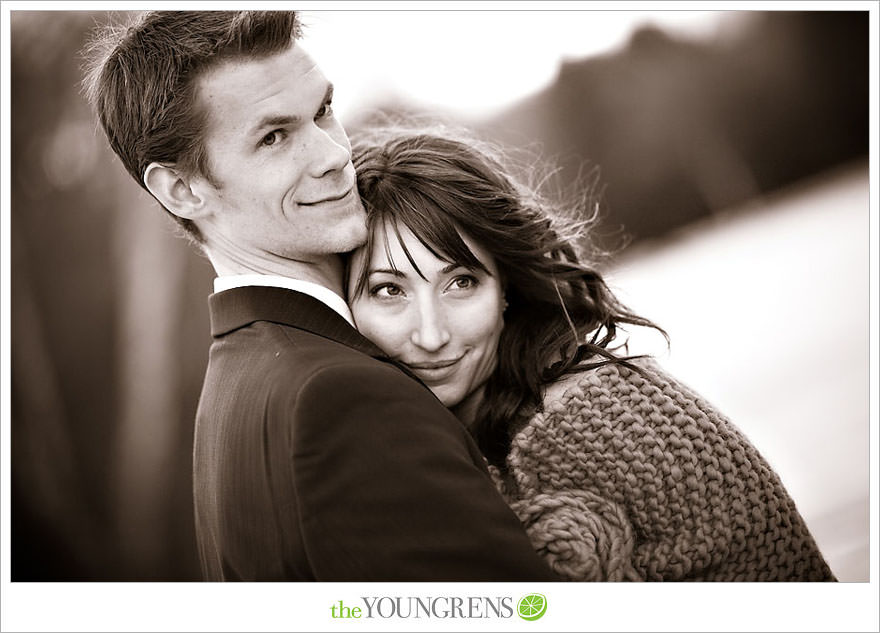 We chose Katherine Albertson Park just outside of downtown for Quinn and Tim's portraits. This park is designated as a "passive use nature area," which means that it has been restored as a wetland habitat and is filled with beautiful plants and wildlife. I think it basically means perfection…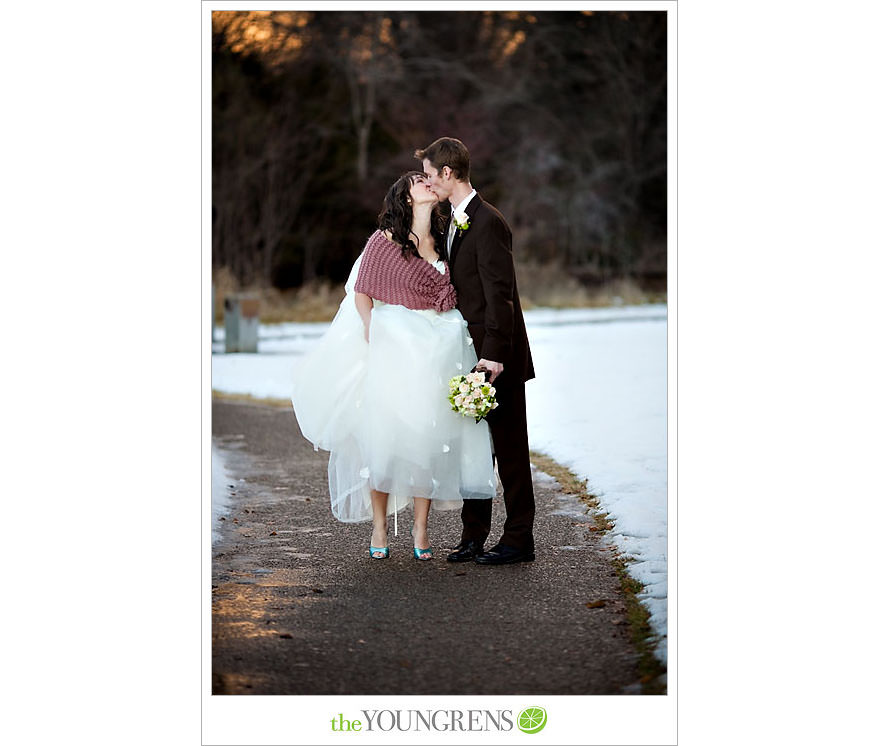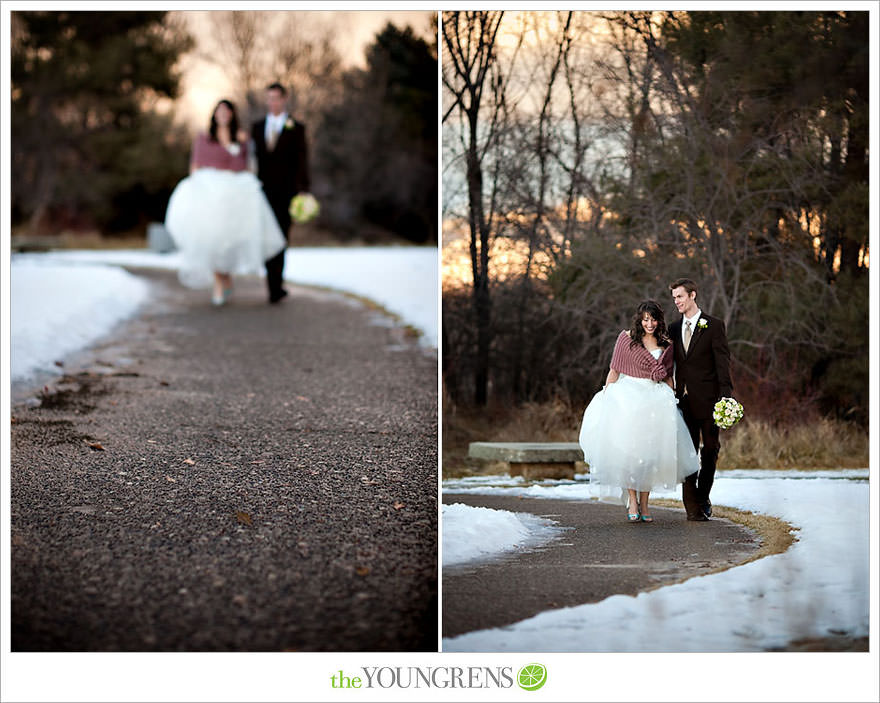 Gorgeous.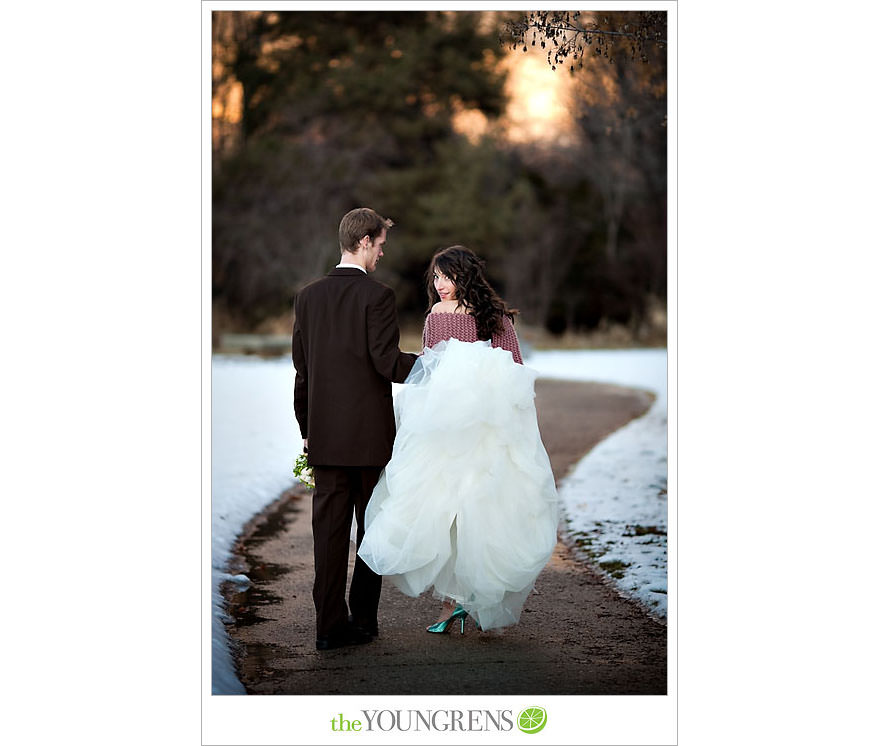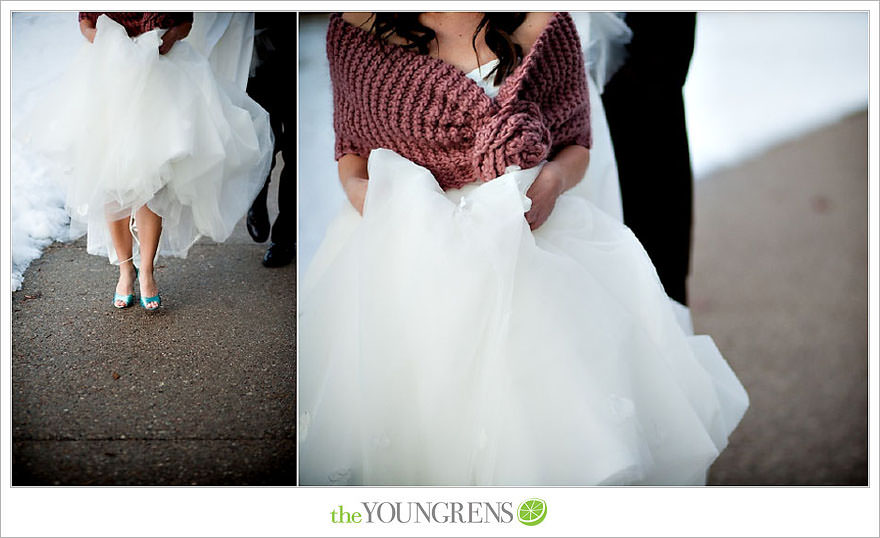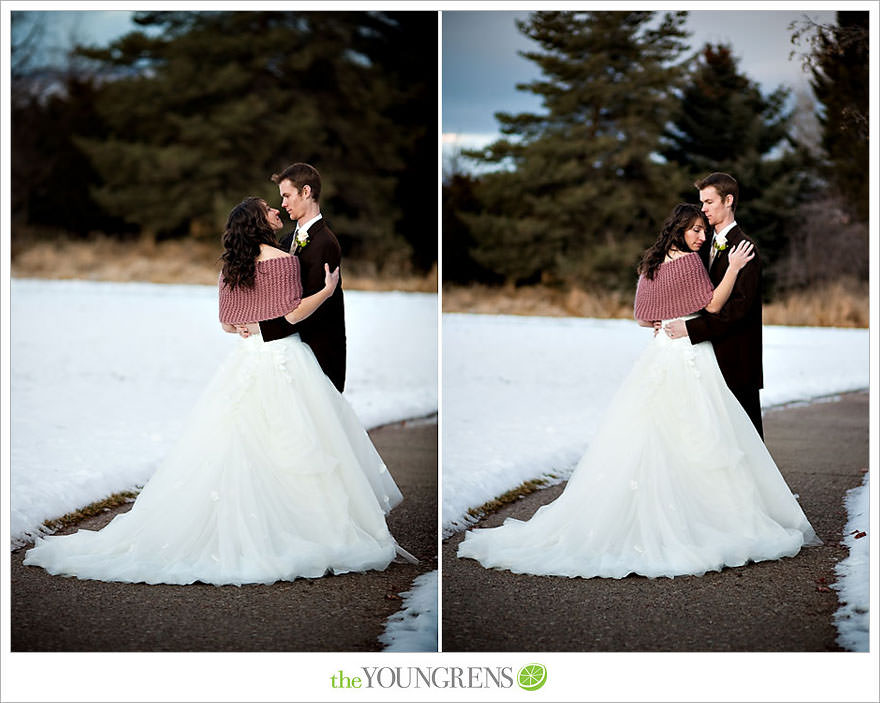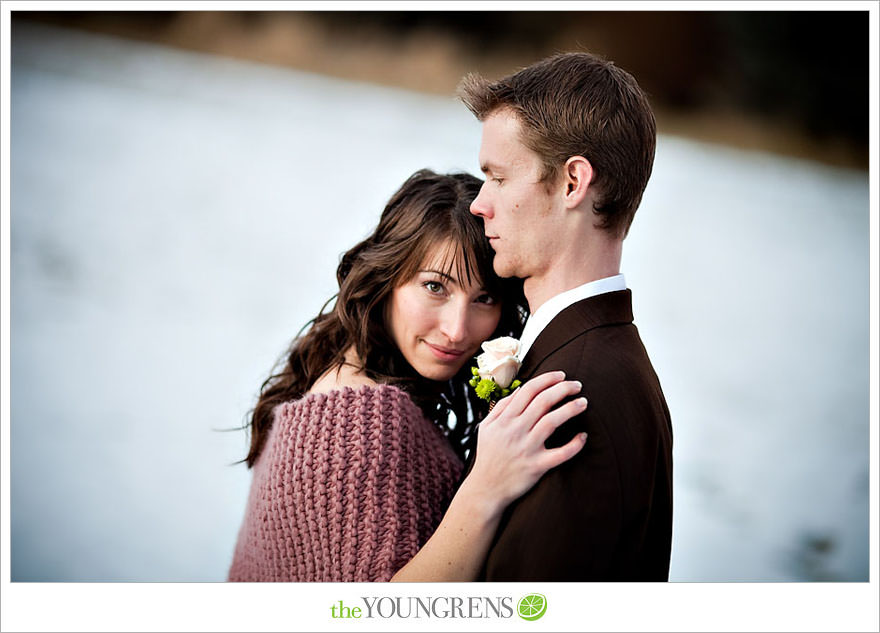 There was a huge puddle taking up the path, so Tim had to help Quinn cross it. These guys are great.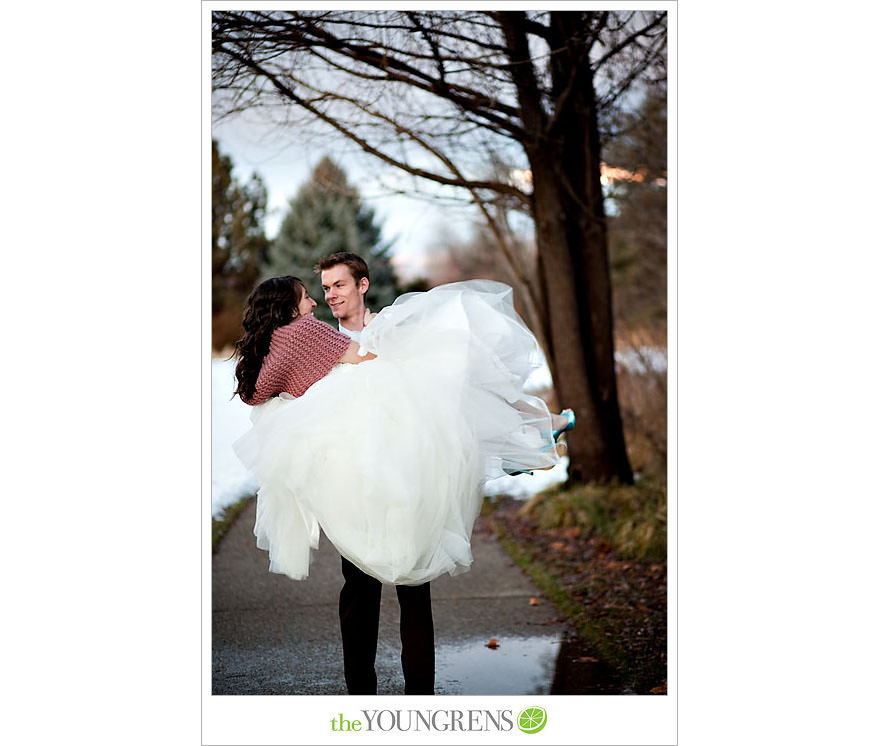 I think this is my favorite from the day.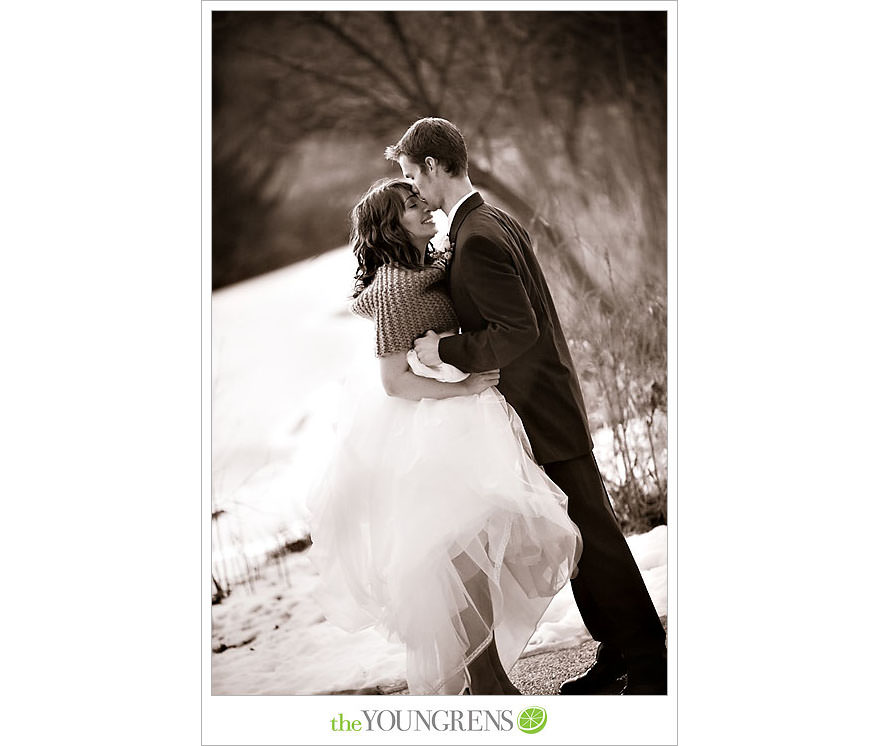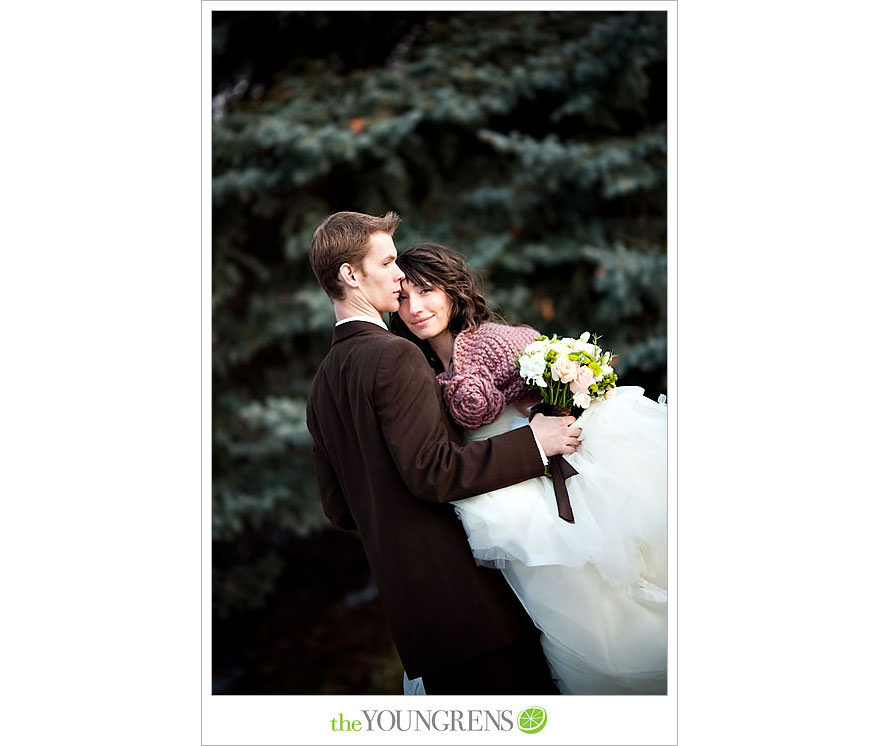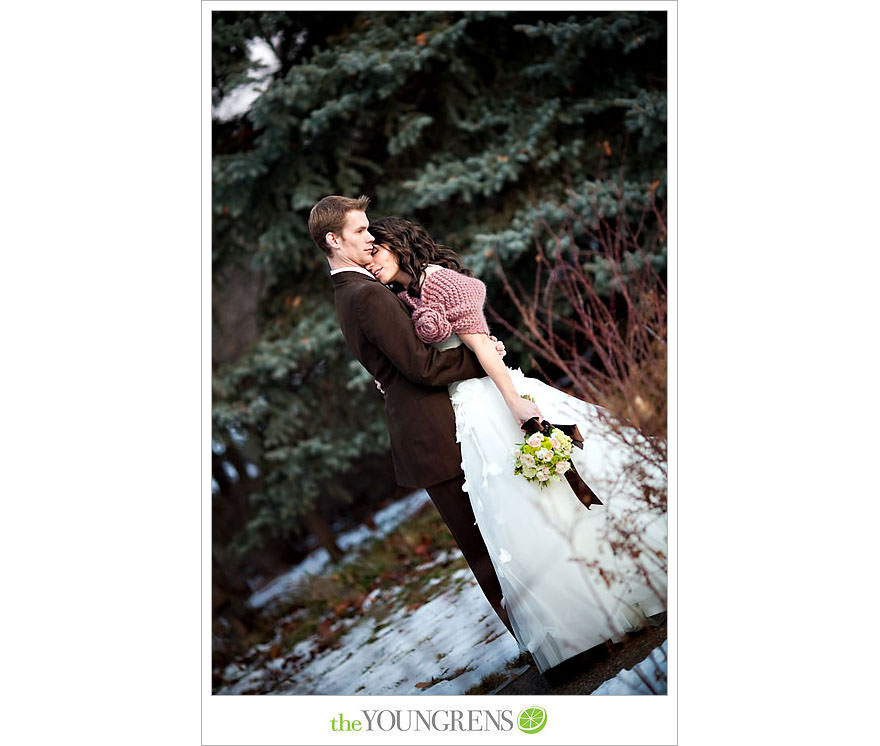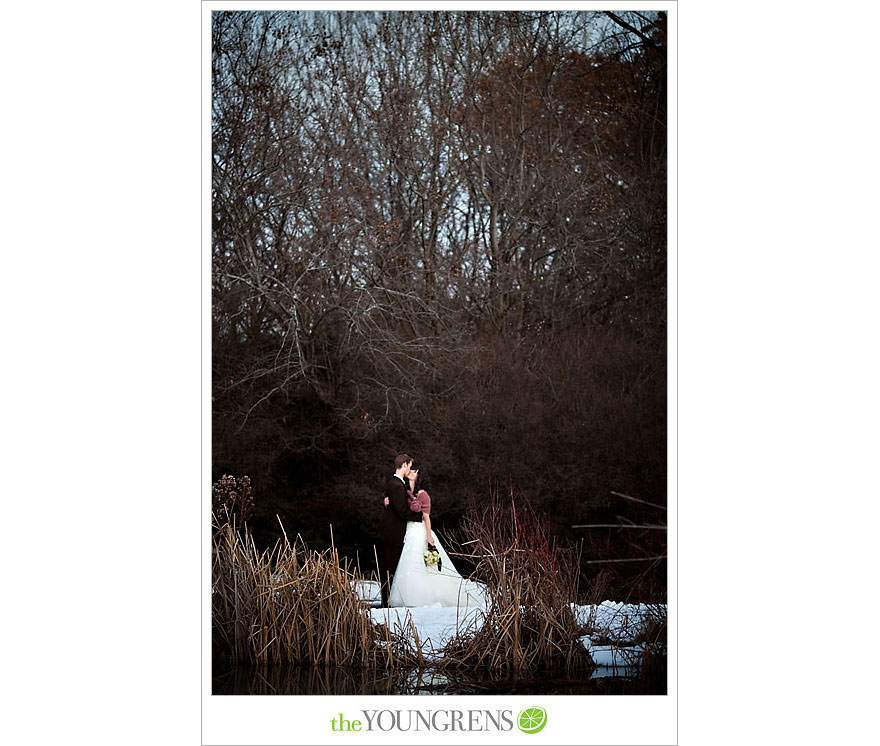 I love this image and how its focused on the reeds in the foreground.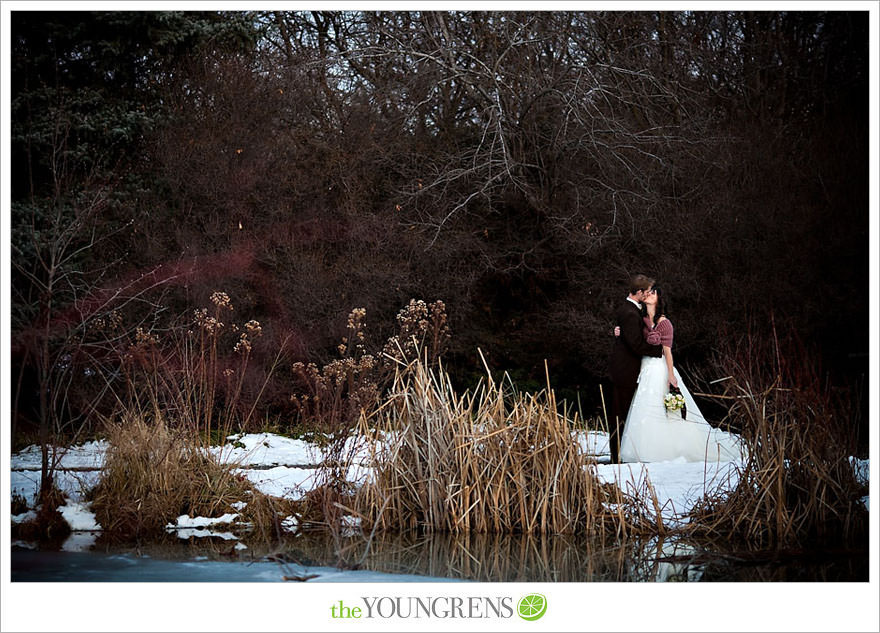 On our way back to the car, we stopped to capture the mountains that had been hidden behind clouds for days. They came out just in time!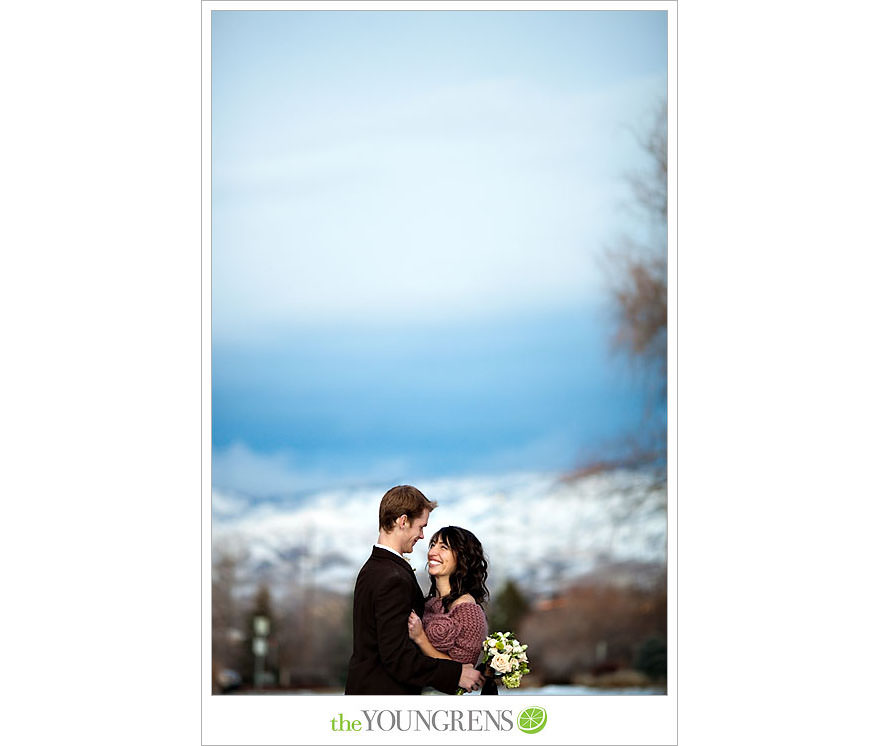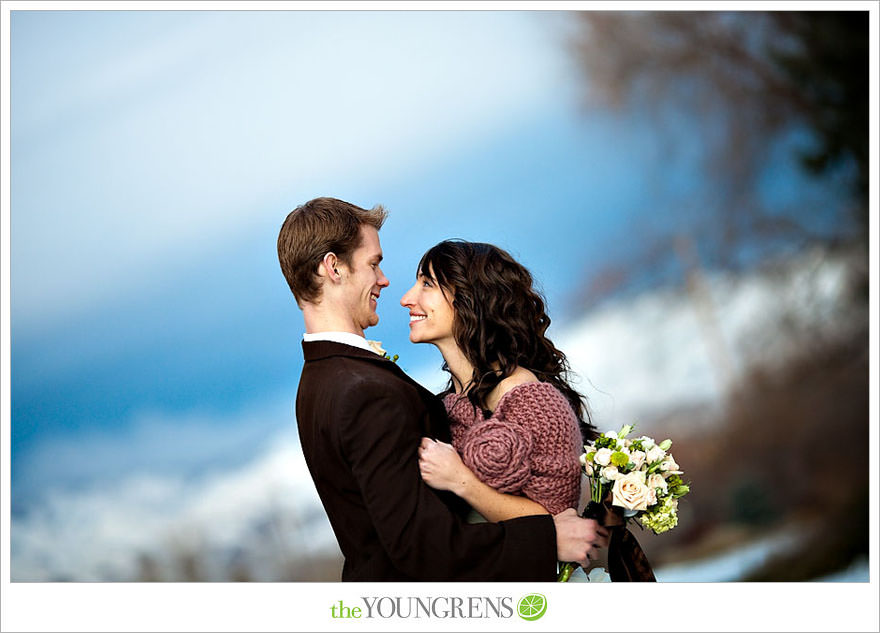 The reception was held at Barber Park on the outskirts of Boise, and this reception was quirky, fun, and super stylish. They had a live band for the evening and swing lessons during the cocktail hour for guests, along with hot chocolate, burgers and fries, chocolate covered dates, and lots of fun! Quinn and her mother had so much fun with the decor. They centered everything around pears, including pears at every place setting to use as name cards. So cute!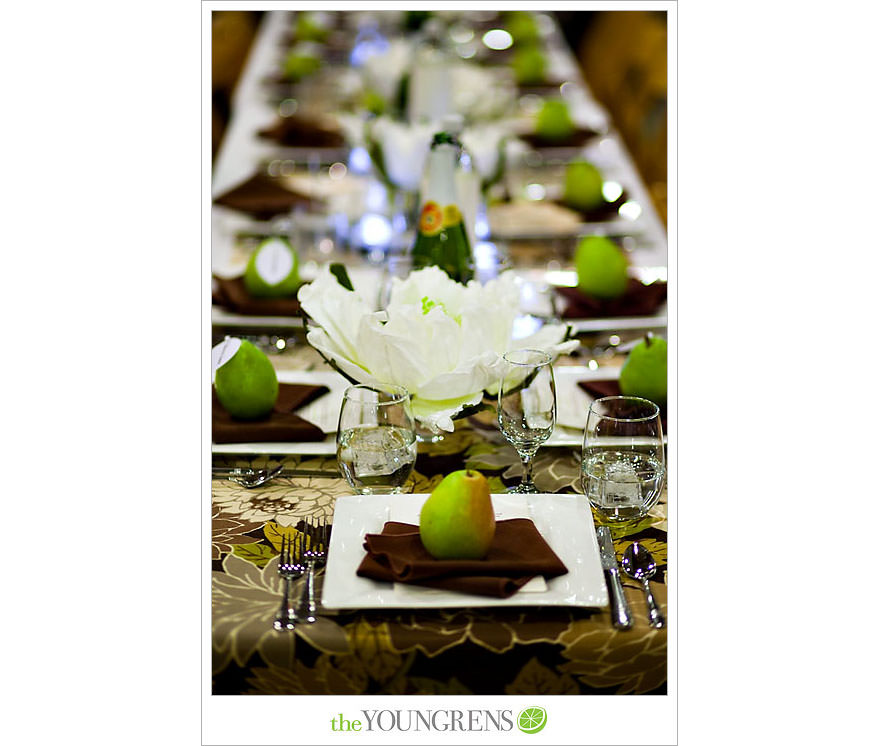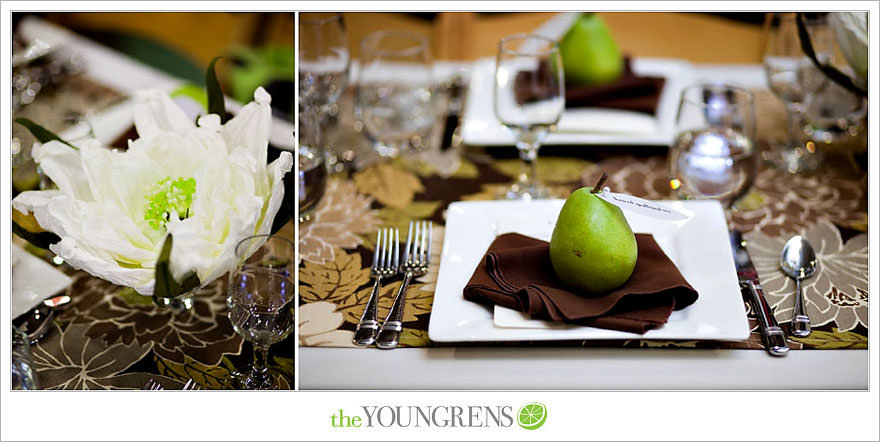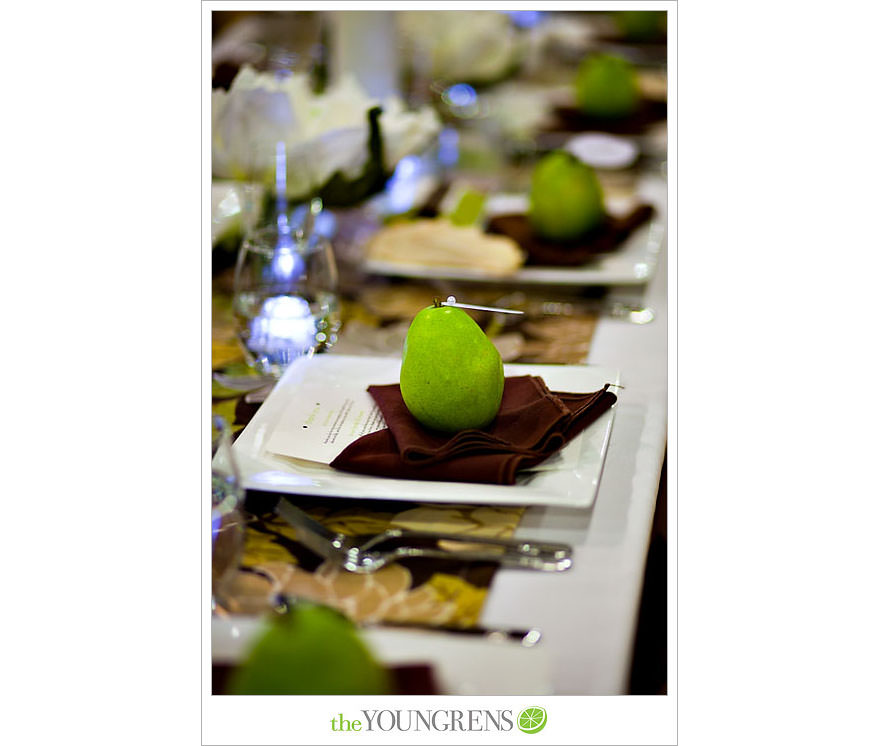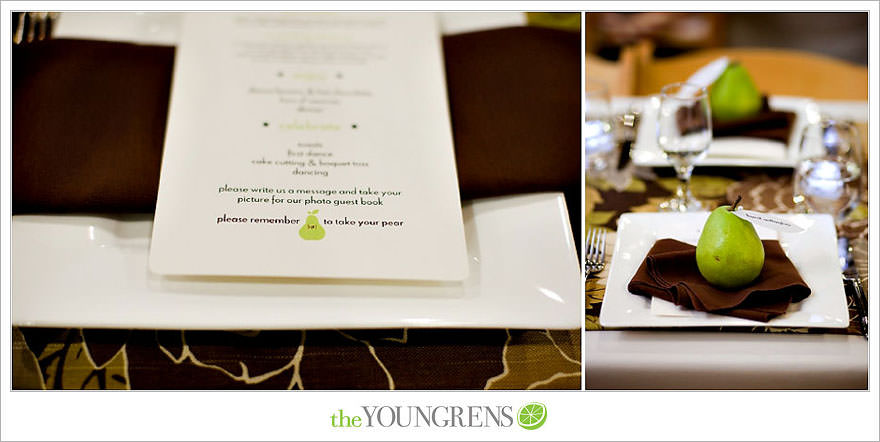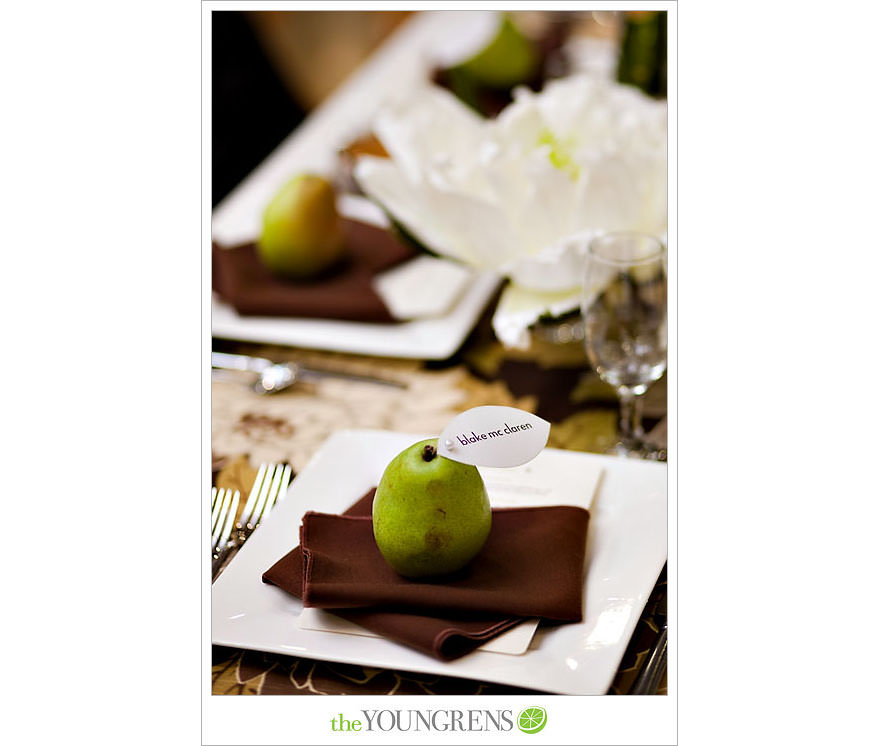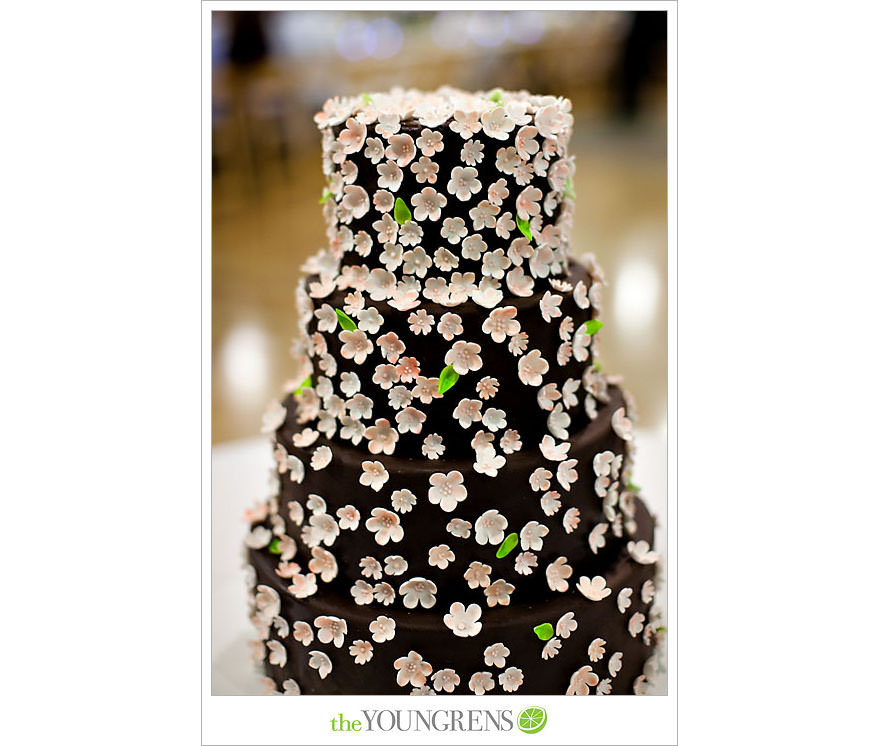 They used the water bottles at the tables for the table names, which were all of Tim's favorite composers.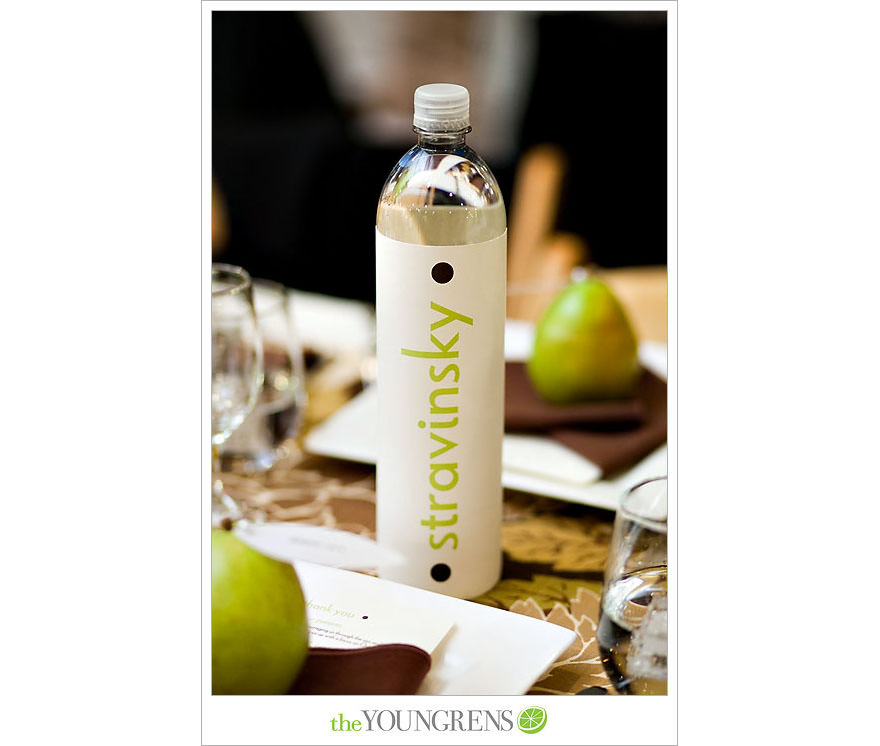 They doubled the favors as the escort cards and each one had Quinn and Tim's favorite candies.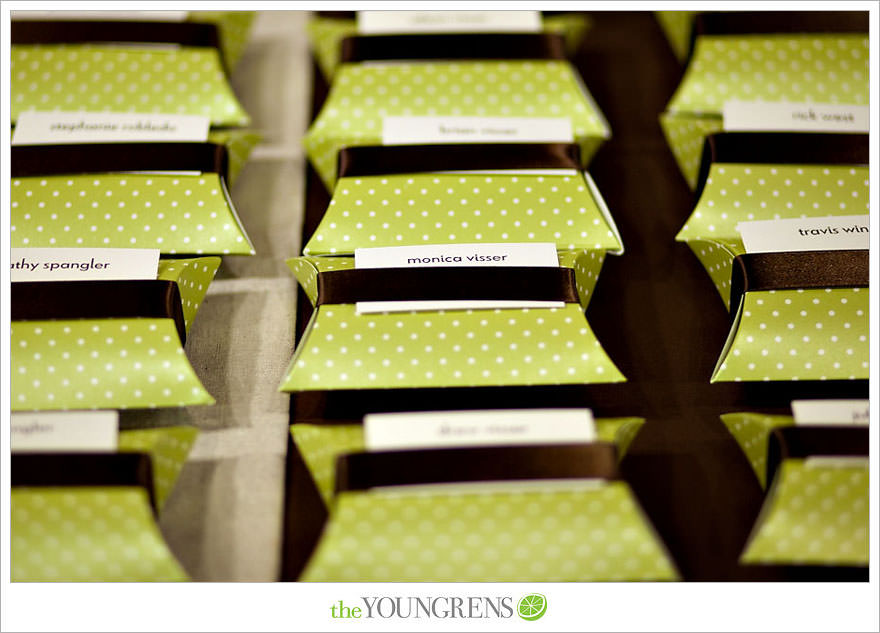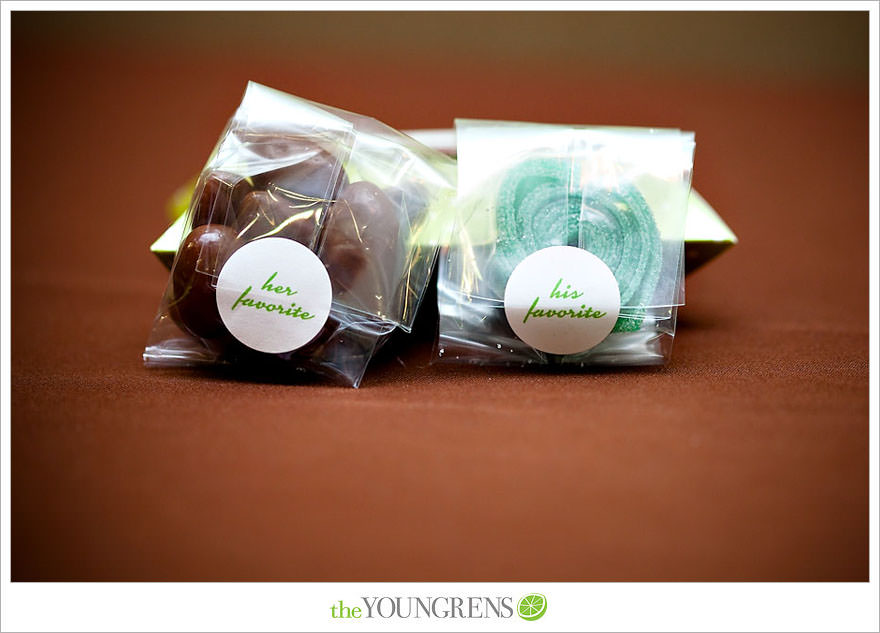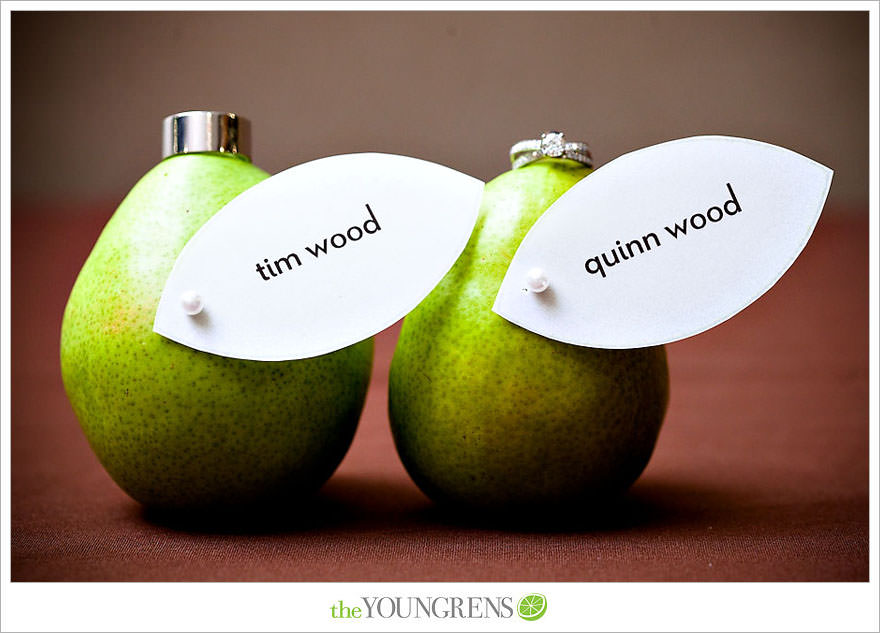 They also put together a photo booth, and used big black chalkboards for instructions and for guests to write notes!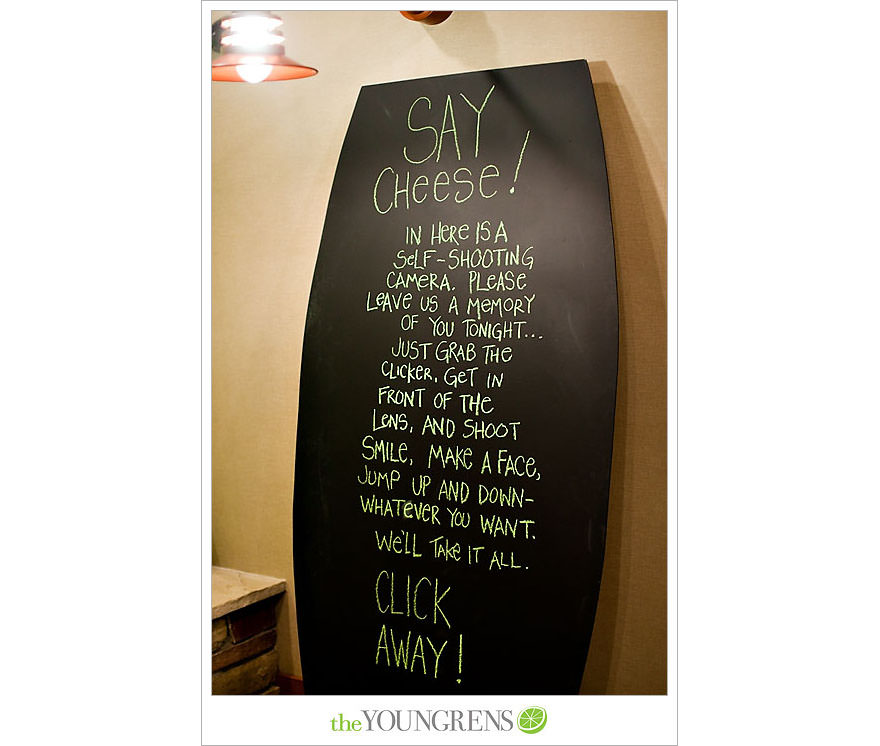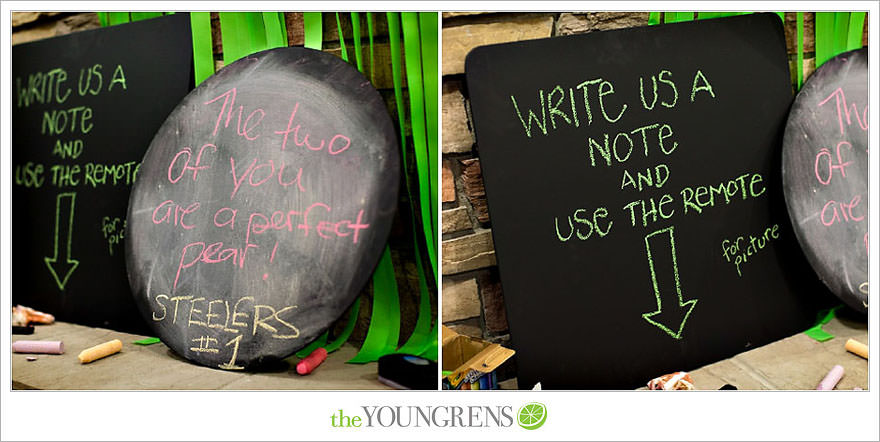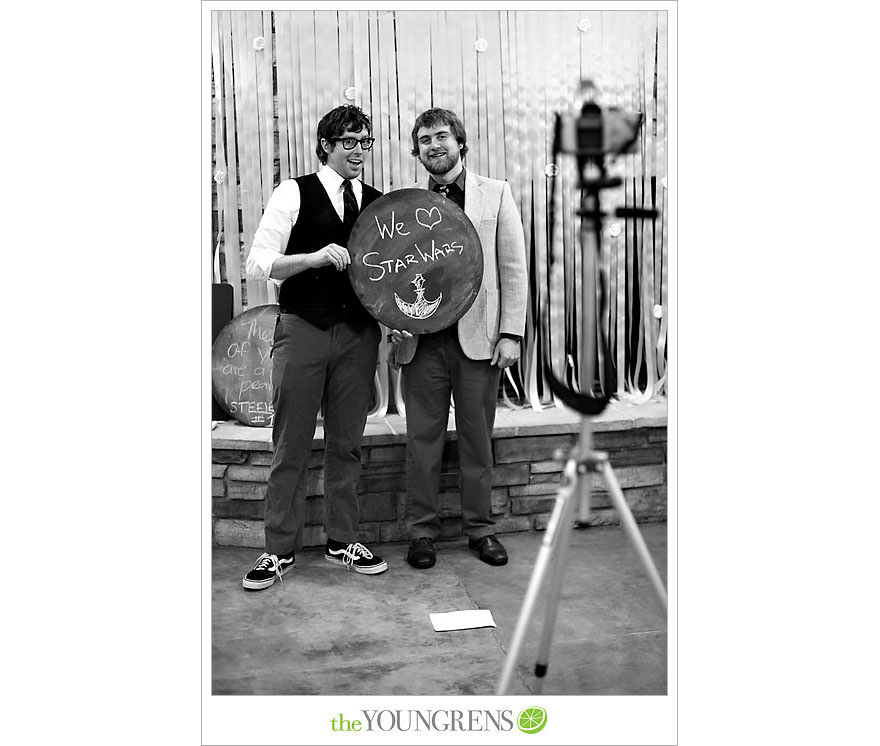 But out of everything, my favorite part was the food! Quinn LOVES the fries at In-n-Out, but alas, there are none in Idaho. So they hired the Boise Fry Company that specializes in tasty french fries to cater the wedding. The burgers and fries were yummy, yummy, yummy!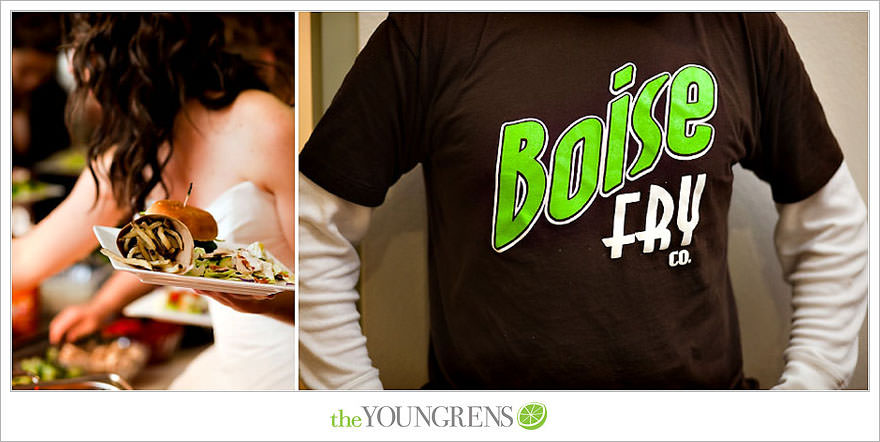 The best part – they had fry sauce!! If you're from the northwest, you know what I'm talking about.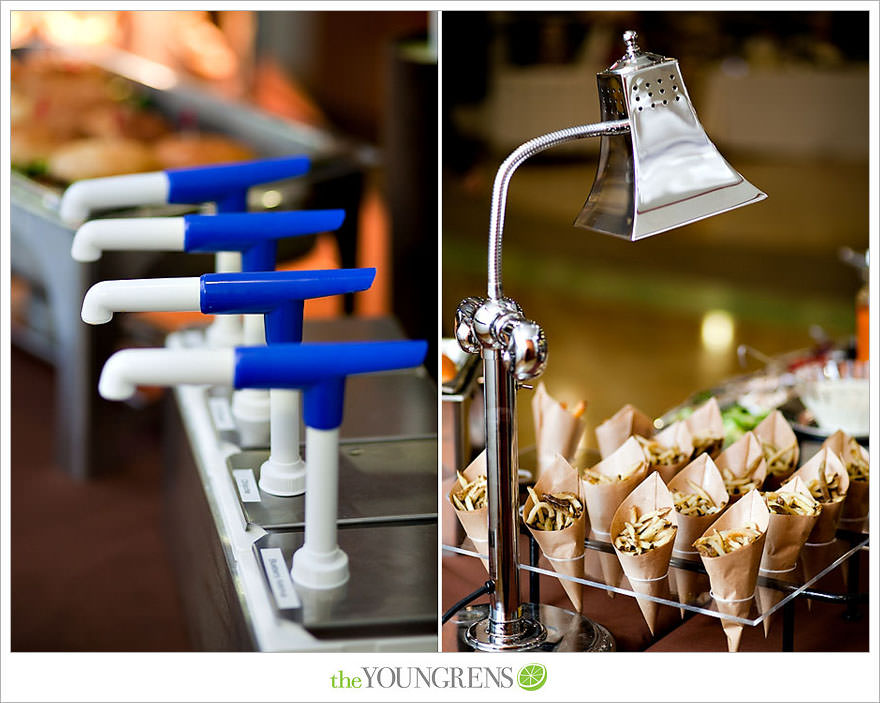 In honor of her hubby's talent, Quinn surprised Tim with a groom's cake that was modeled after his performance violin. He loved it!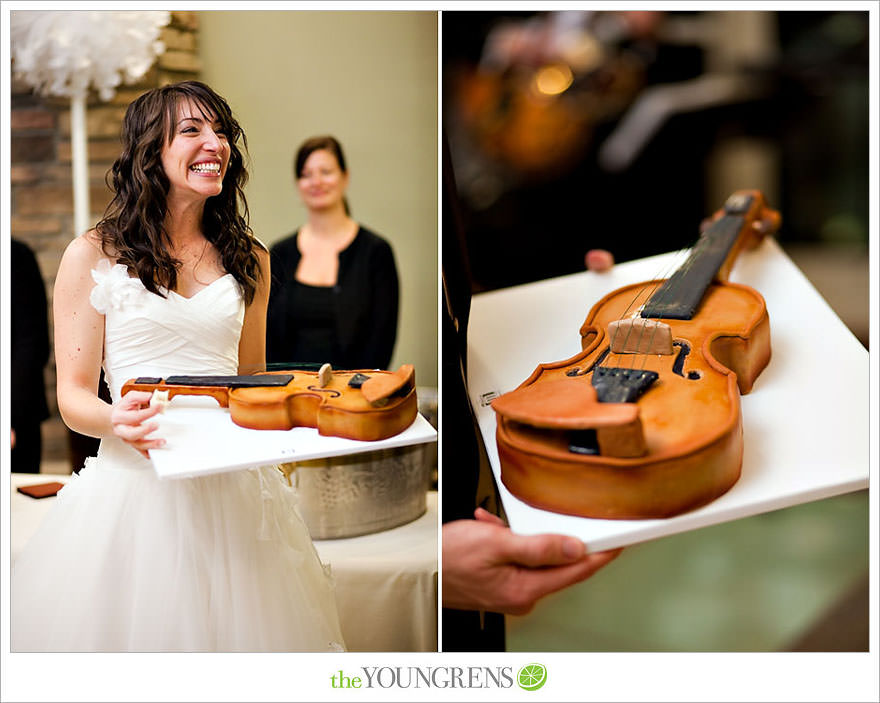 The first dance kicked off the evening of swing dancing.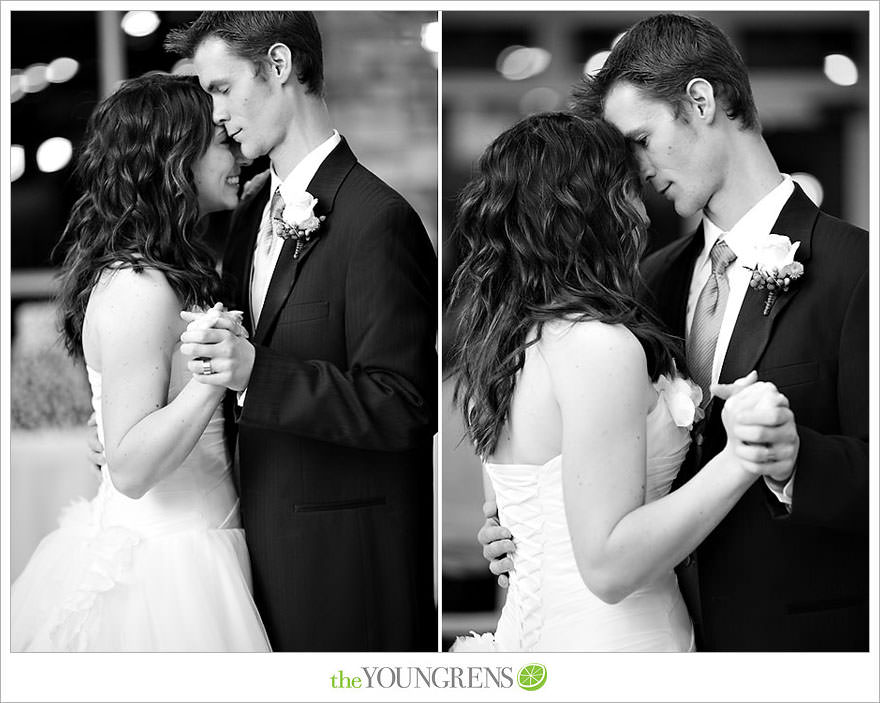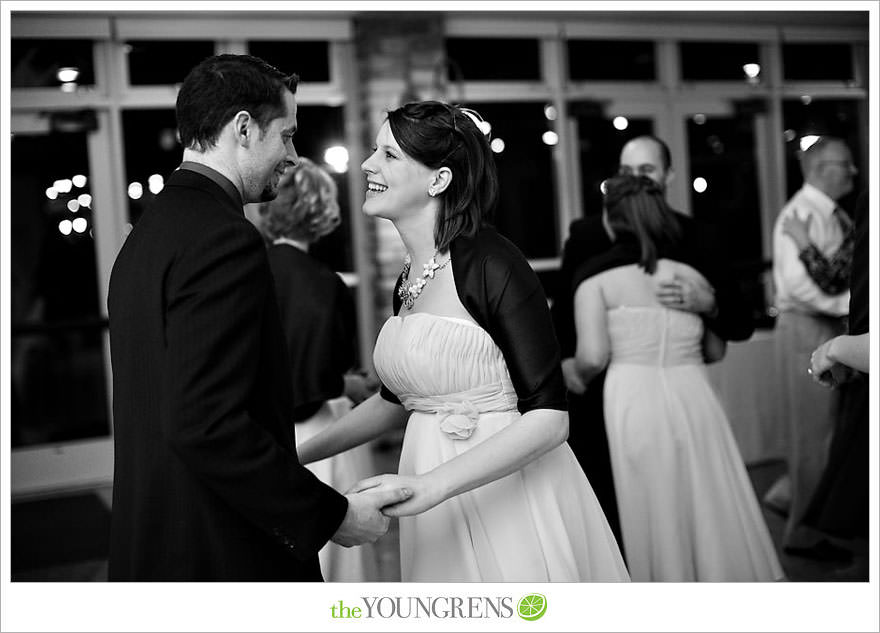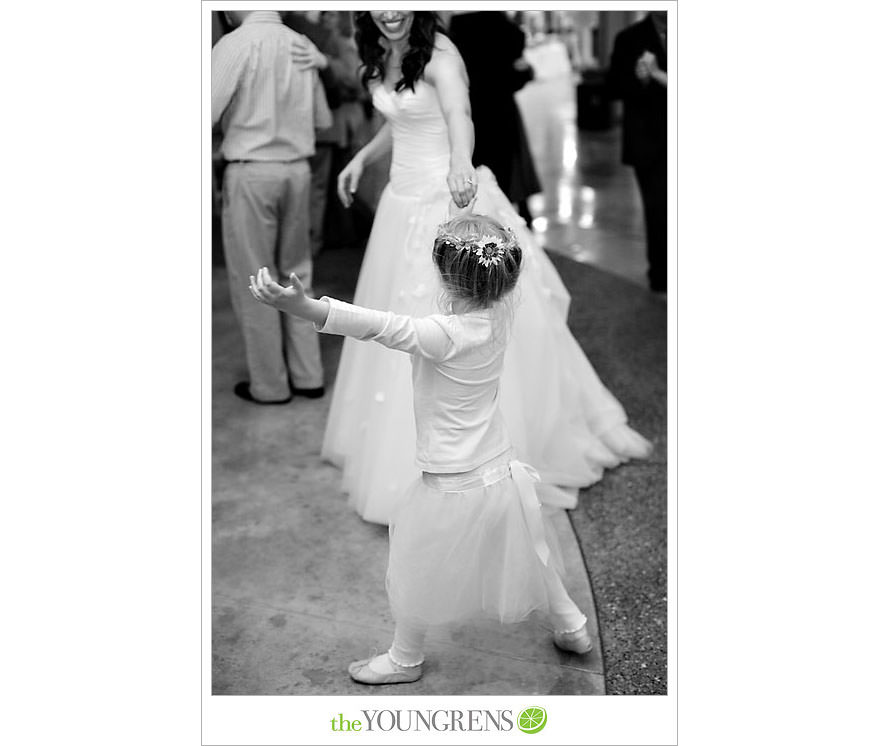 As now as we come to a close on Quinn and Tim's wedding, I leave you with this final message…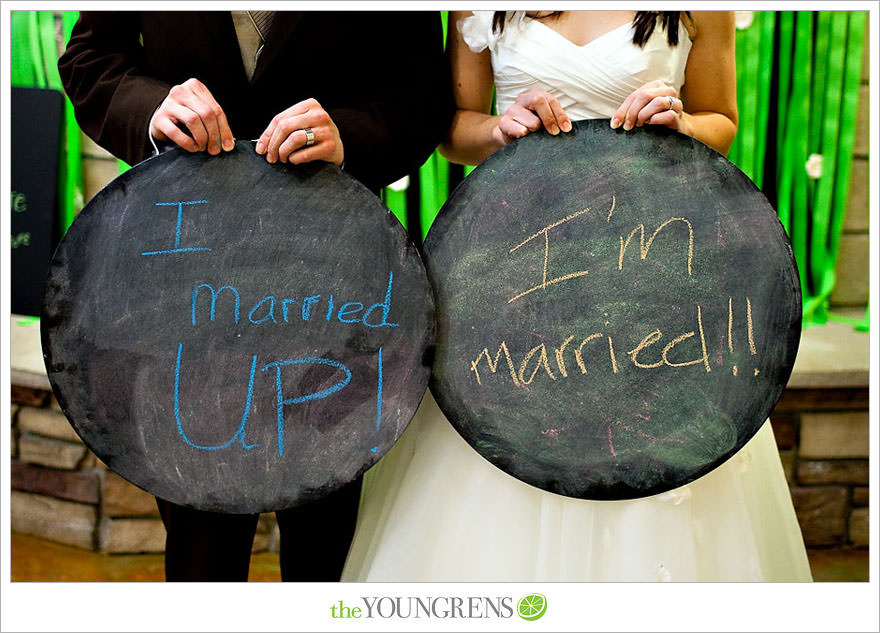 Tim and Quinn: Thank you so much for being so fun! We love you guys and can't wait to see where life takes you next!
Hugs,
Erin