This year was one of those years. A year that exceeded every expectation we had for it – while blindsiding us with plenty of surprises, hiccups, and opportunities along the way.
We sat down recently to pull out our very favorite images from all the weddings we photographed this year. It was next to impossible. On to Plan B.
Instead of pulling out our favorite images, we decided relive our favorite weddings. After all, we're storytellers at our core, and one image at a time just didn't seem to tell the entire story of our fabulous couples and everything that makes them so stinkin' unique. So what you see below is a collection of images from ten of our most favorite weddings from this year. They're not necessarily our best or most incredible images – so don't get your hopes up – but each of these weddings represent something different to Jeff and me. They're also in no particular order, so grab a cup of tea, sit back, and enjoy the intimate moments, lovely details, and beautiful stories of our 2010 couples.
I hope they bring as much joy to your hearts and smiles to your faces as they do for us. (More images from these weddings – including the ceremony and reception details – are at their original blog posts. Click their titles to see more.)
Johnny & Jessica's J.Crew-Inspired lakeside Wedding in Bangor, Maine.
Who can forget these two and that GORGEOUS Maine backdrop behind them. New England weddings?? Yes pleaze.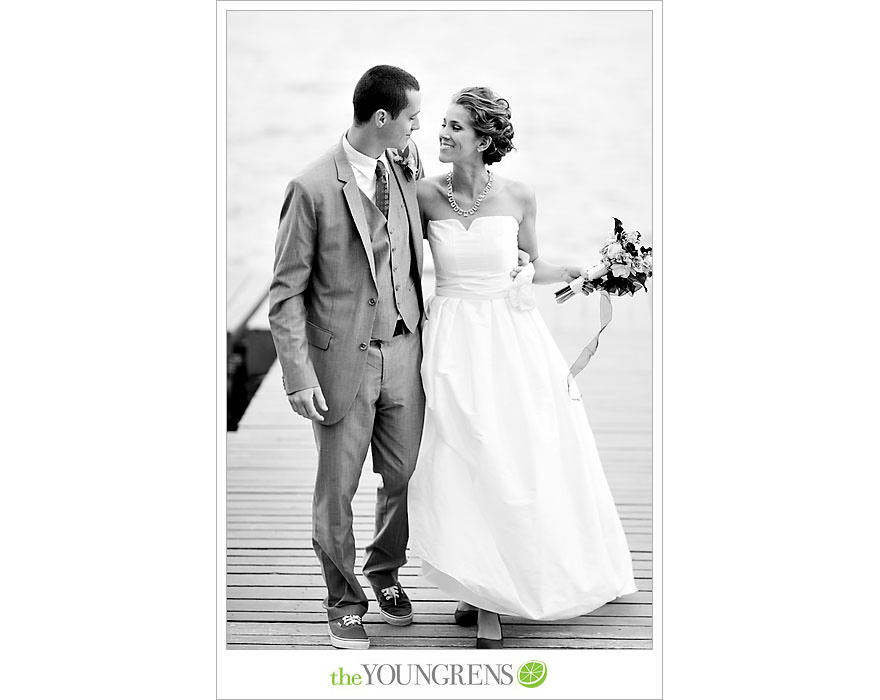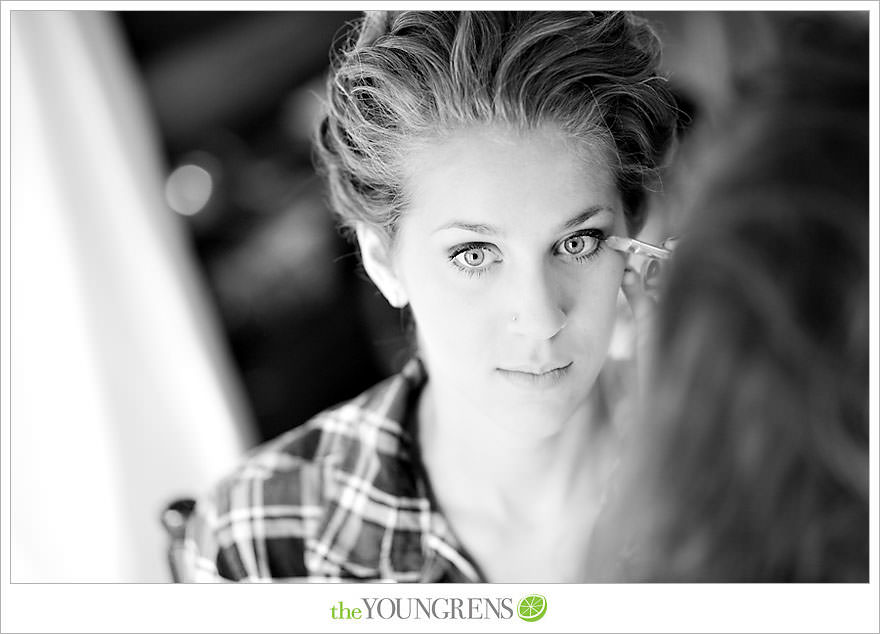 These two win the prize of Most Stylish Bridal Party in 2010, particularly the groomsmen.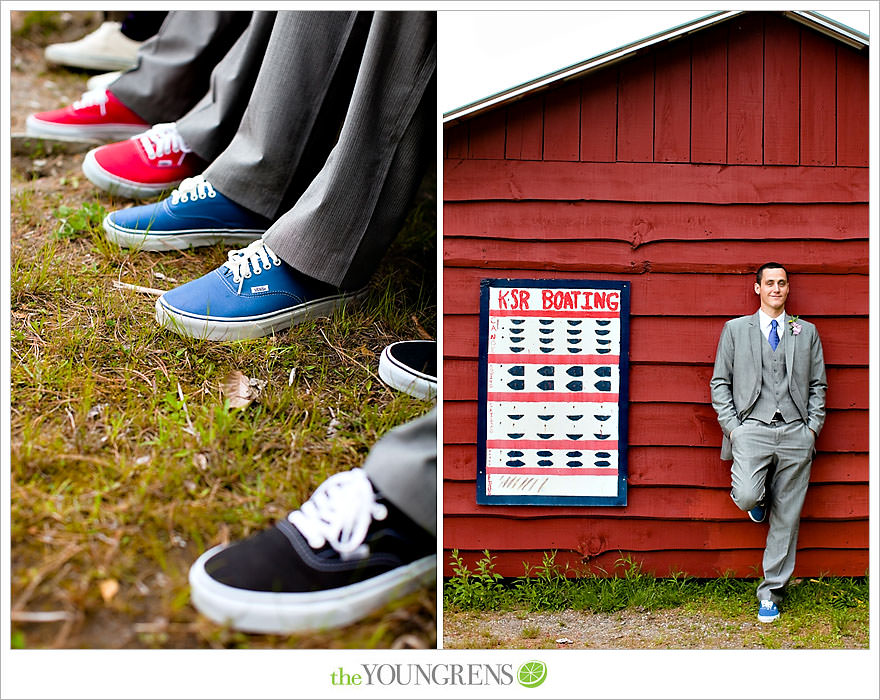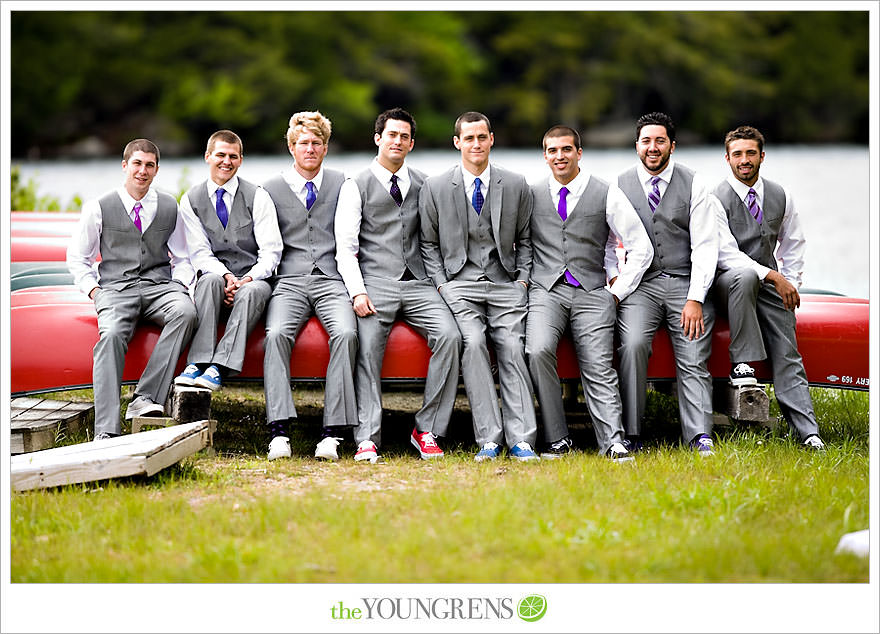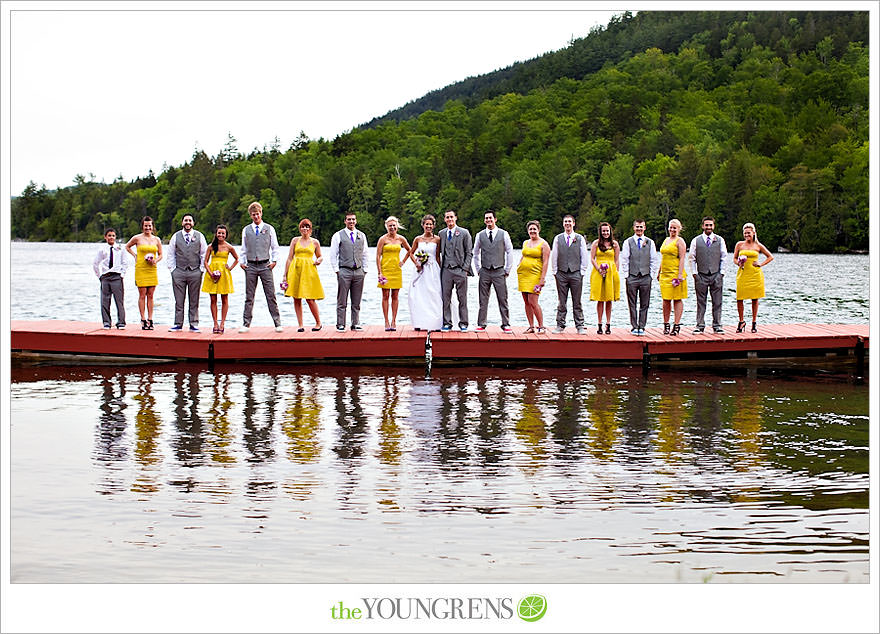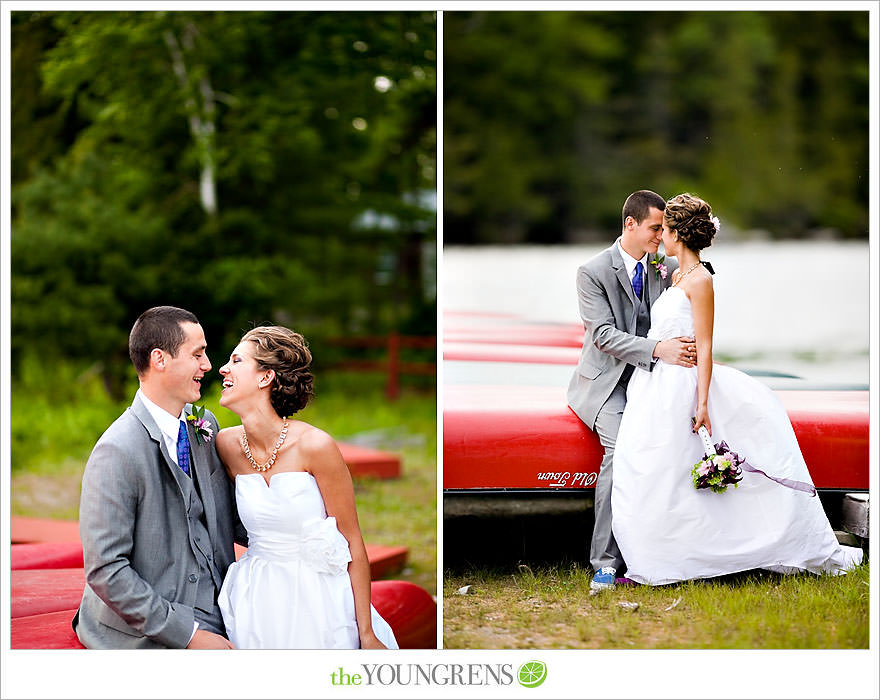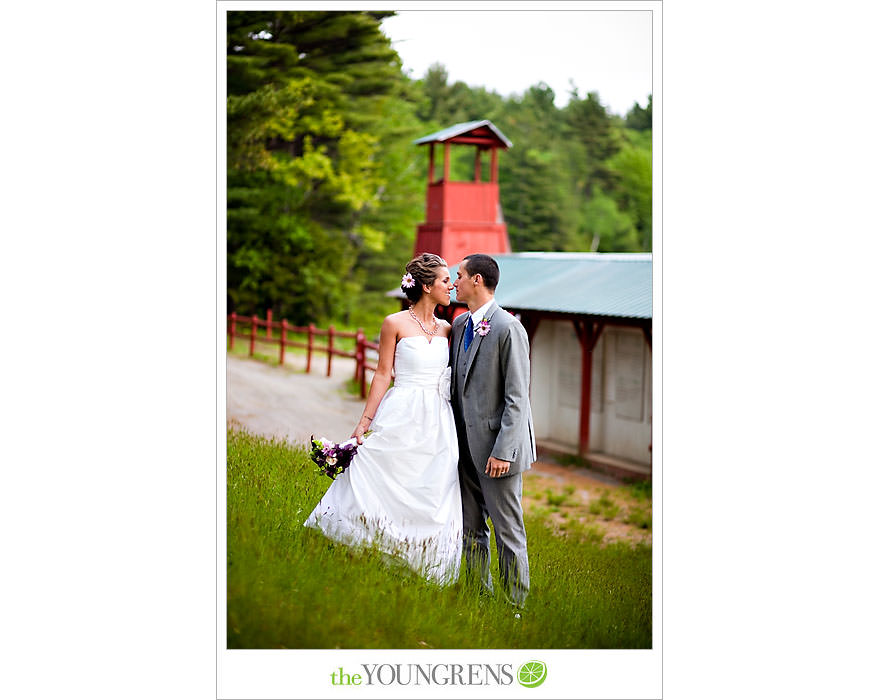 Travis & Christina's Charming Wine Country Temecula Creek Inn Wedding.
These two are your all-American sweethearts. She's an elementary school teacher; he's a fireman. And they're so adorable, they make kittens look like The Grinch.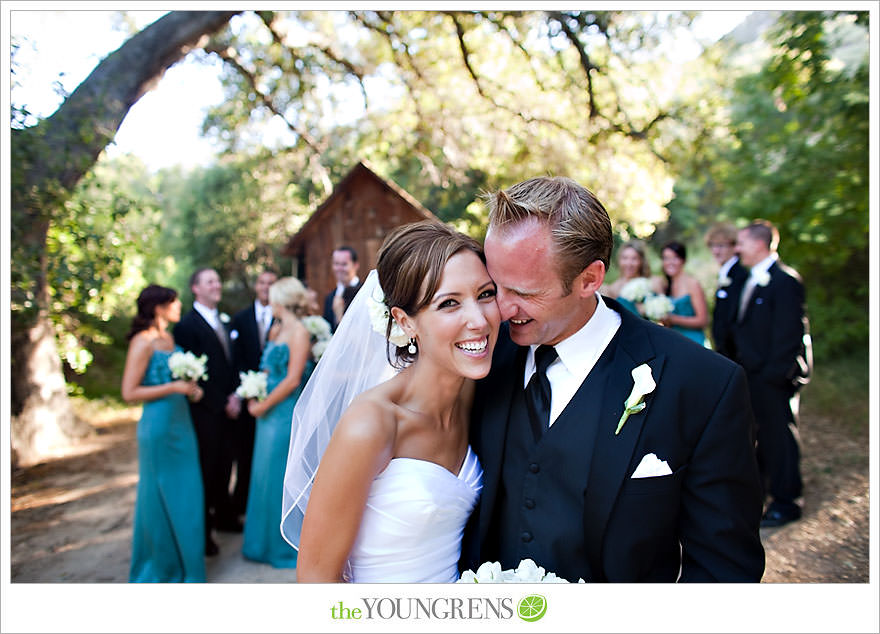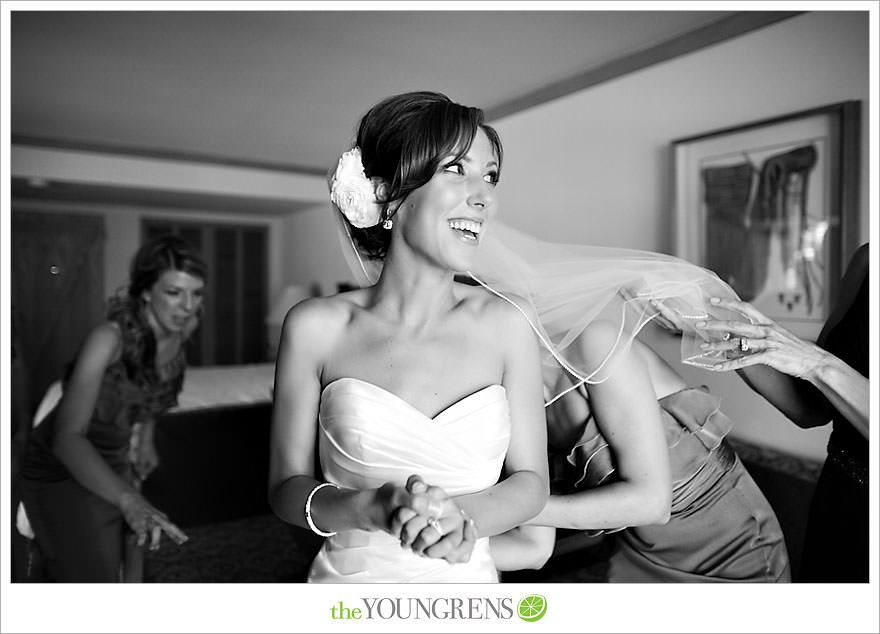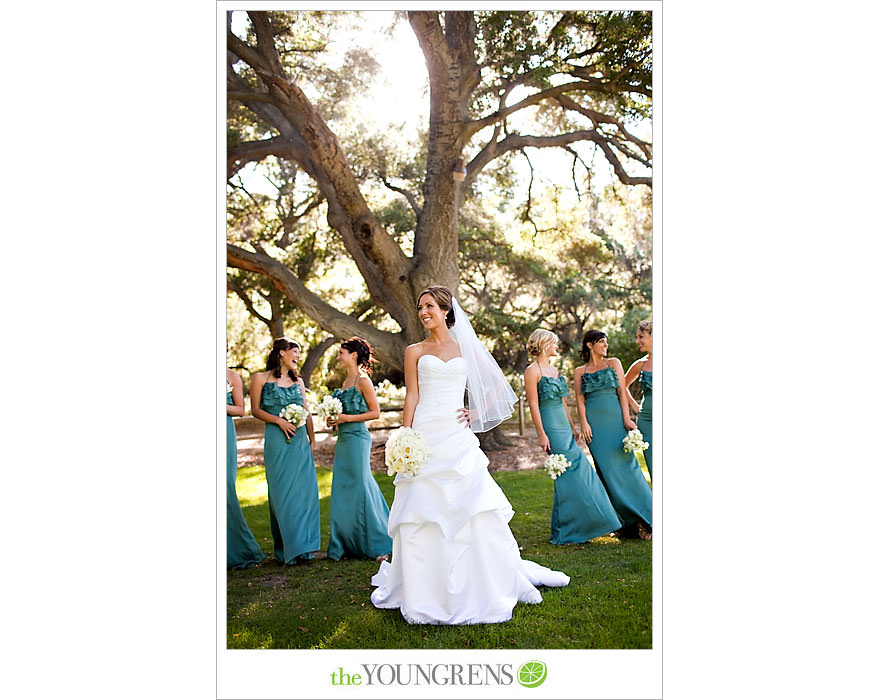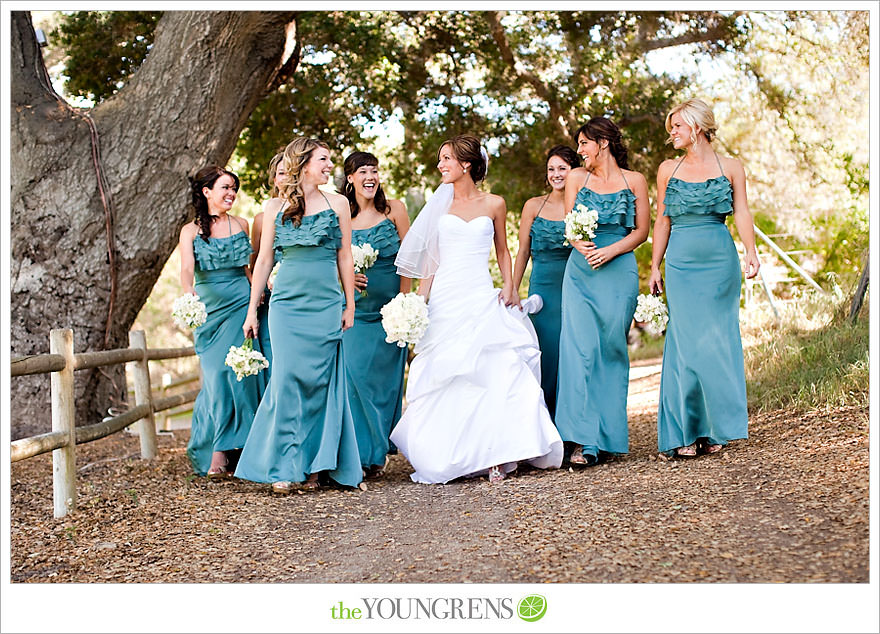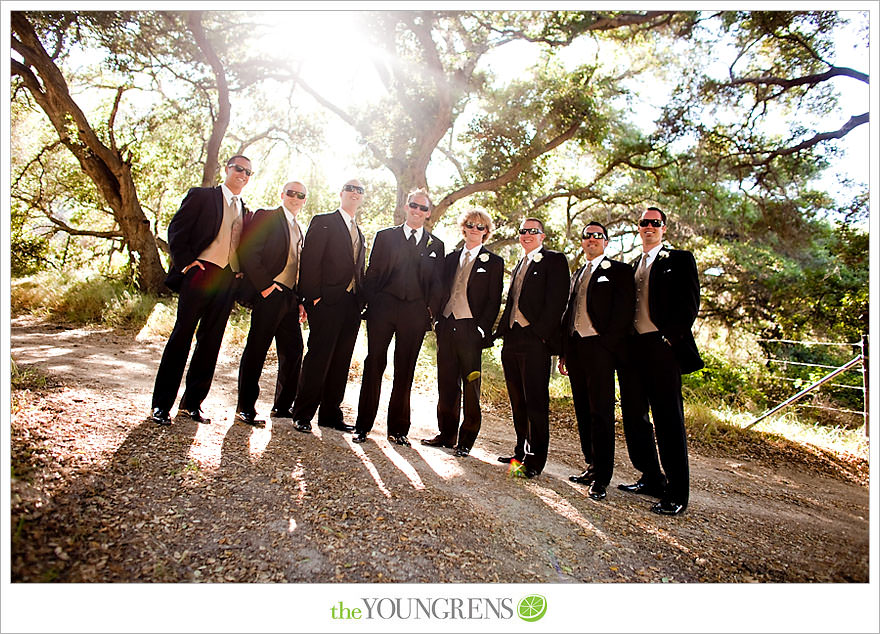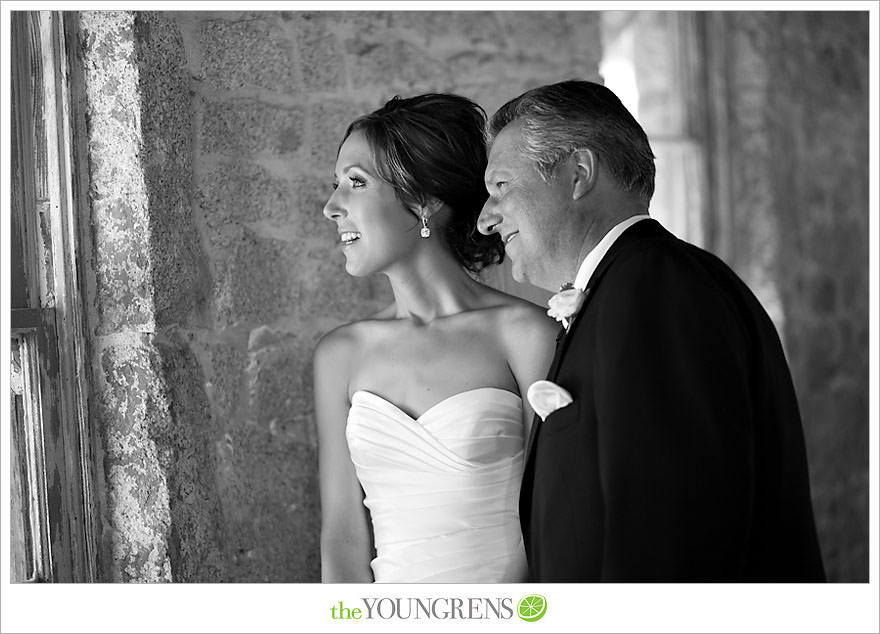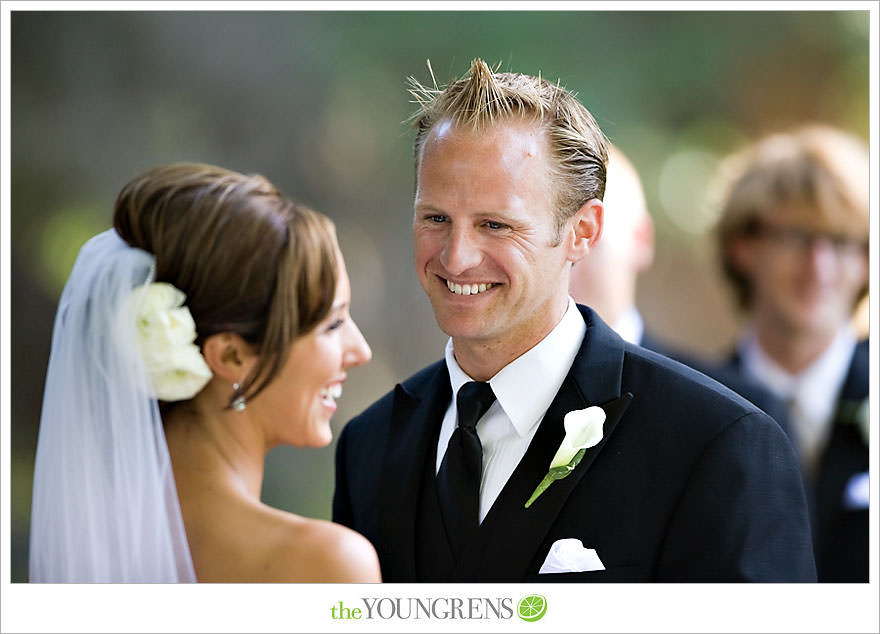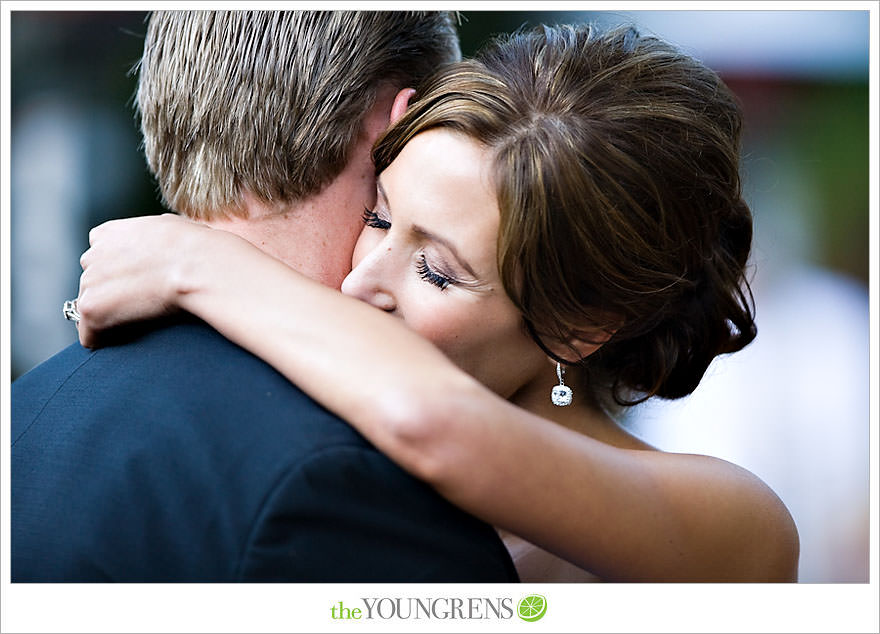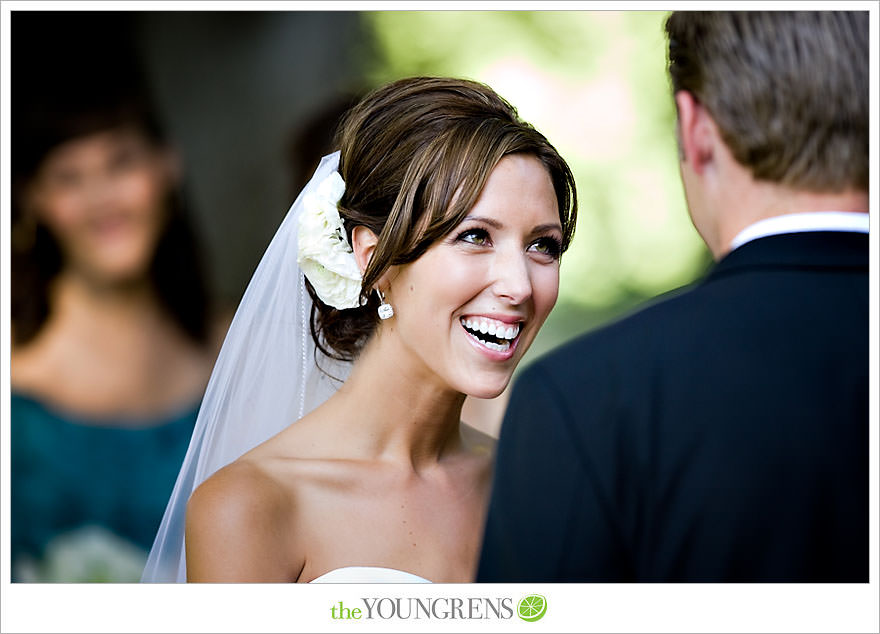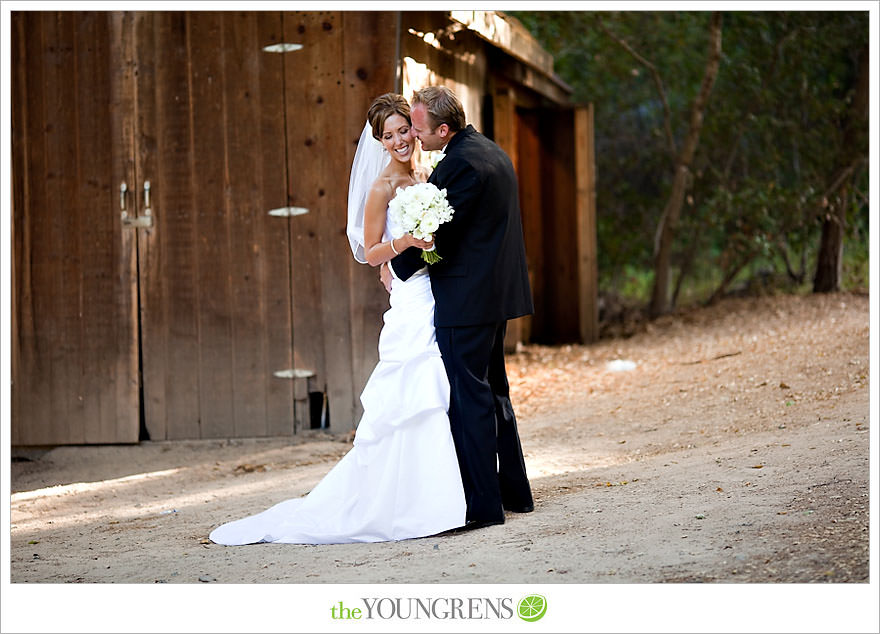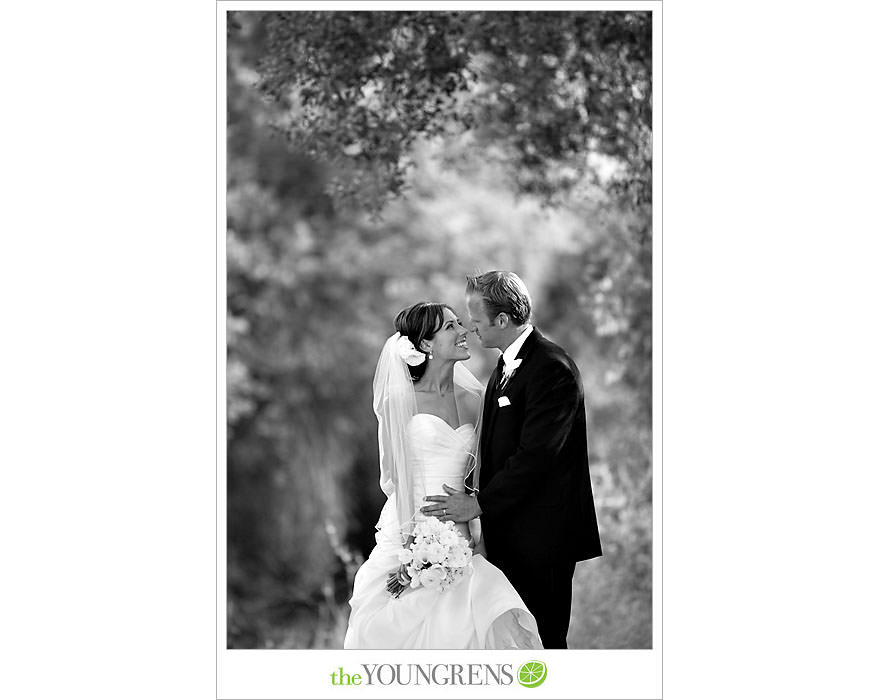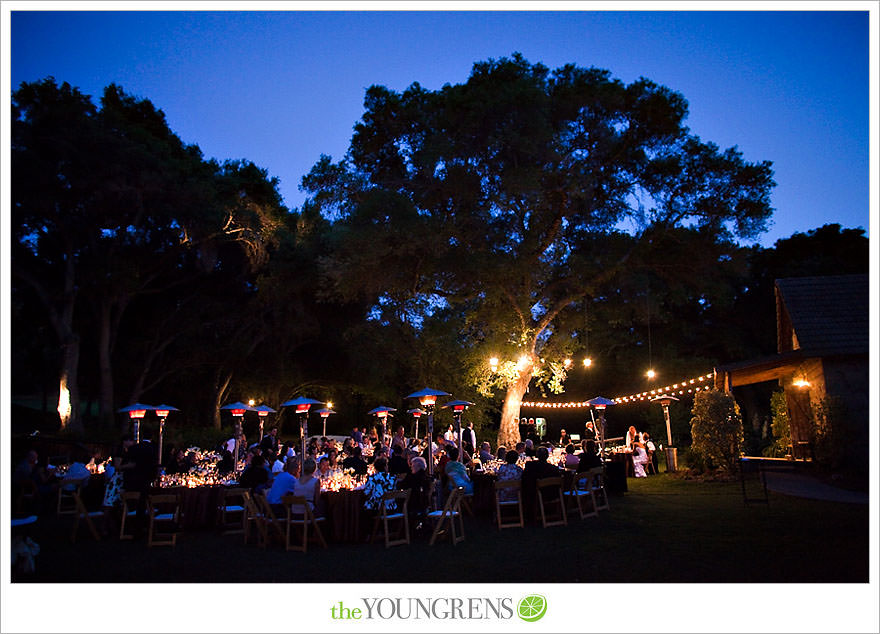 Katie & Alistair's Lucca, Italy Wedding
These two did the destination wedding thang per-fect-ly. Alistair and Katie are a Scottish couple that chose to throw a big 'ol destination wedding in the heart of Italy. Their ceremony was at the gorgeous hill top duomo in the Italian mountain town of Barga & their stunning Tuscan reception took place at the charming and oh-so-perfect La Casa Gialla outside of Lucca, Italy.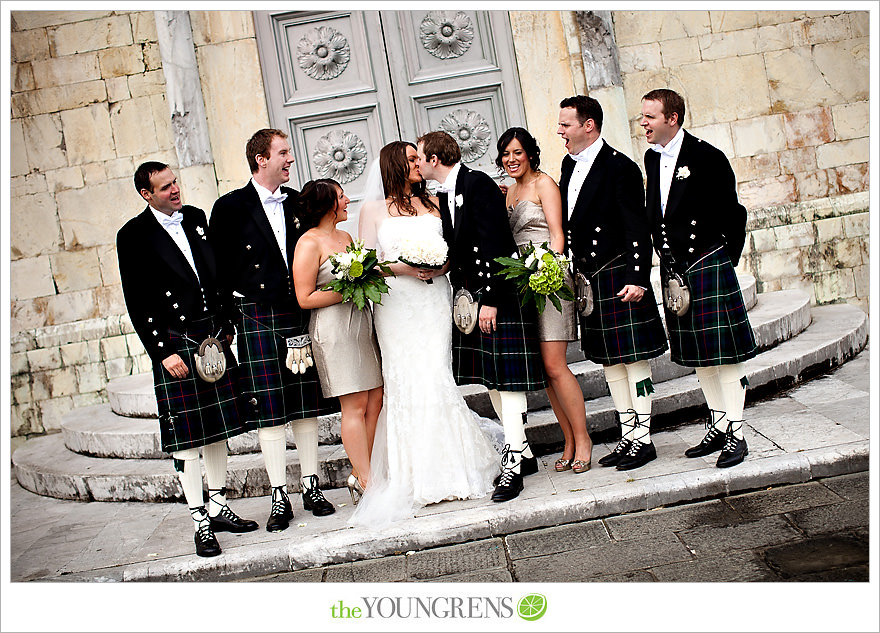 Ummm, are we in Scotland or Italy?? Maybe both?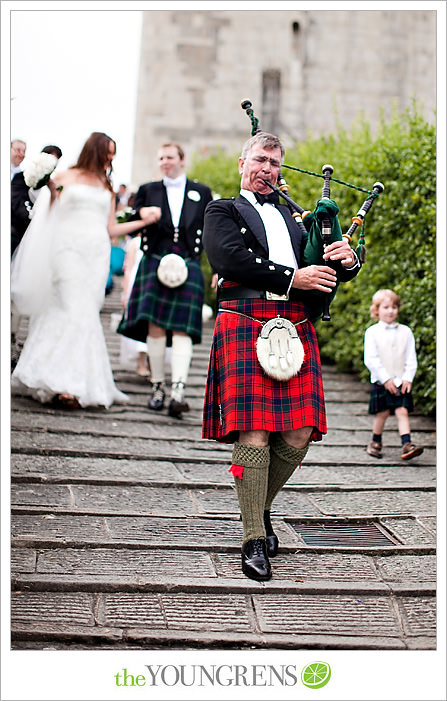 The gorgeous couple…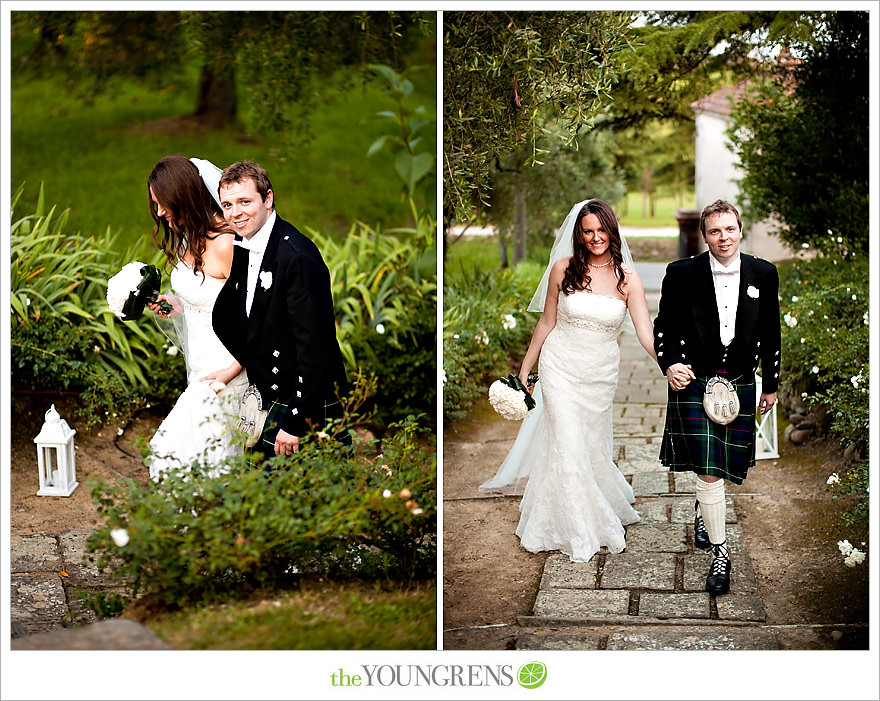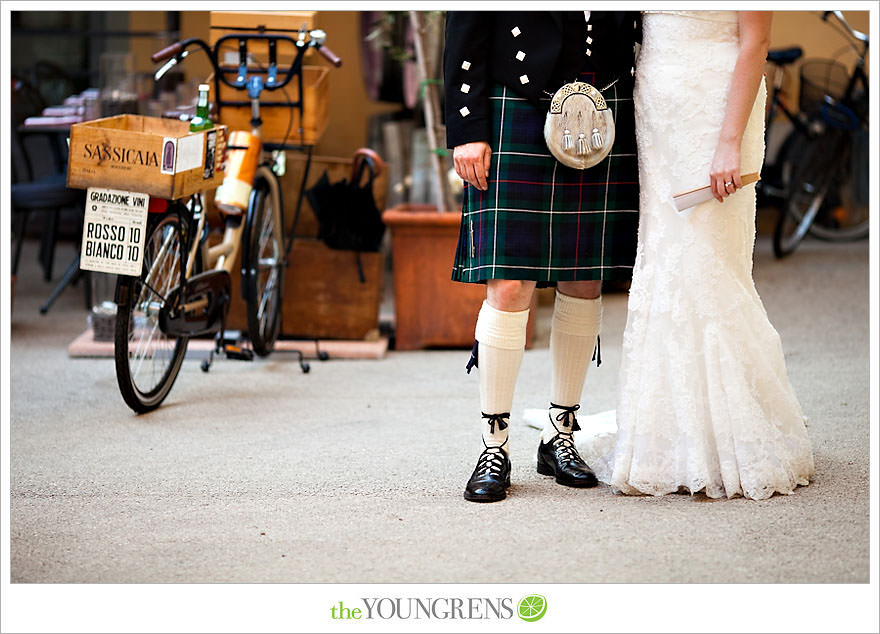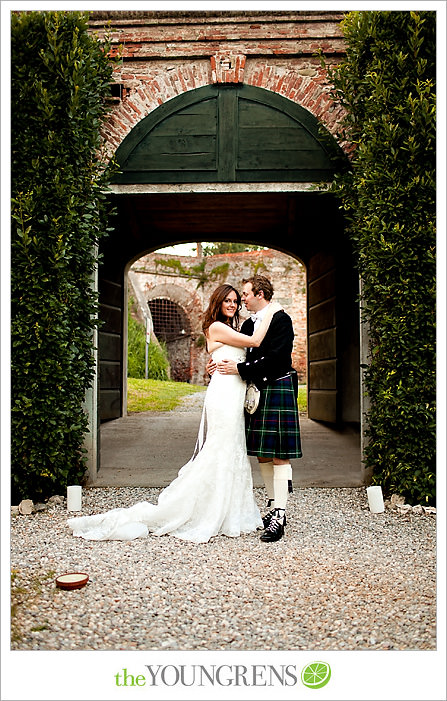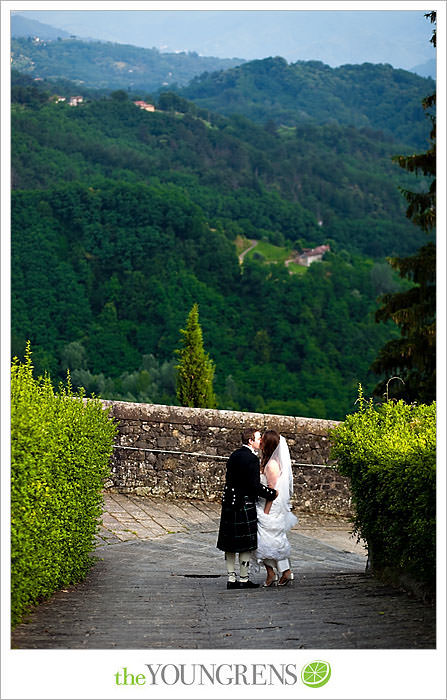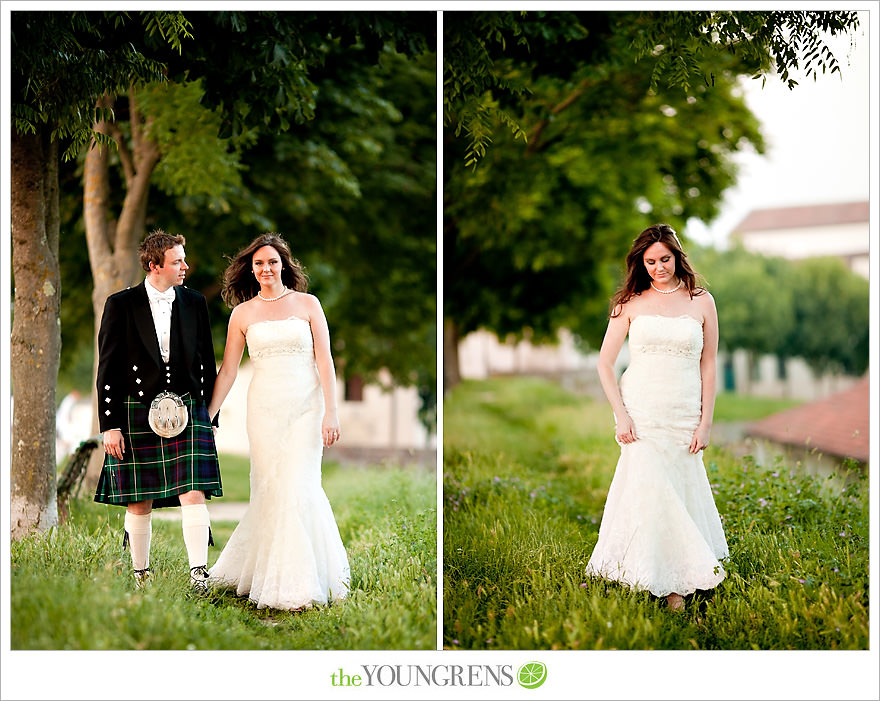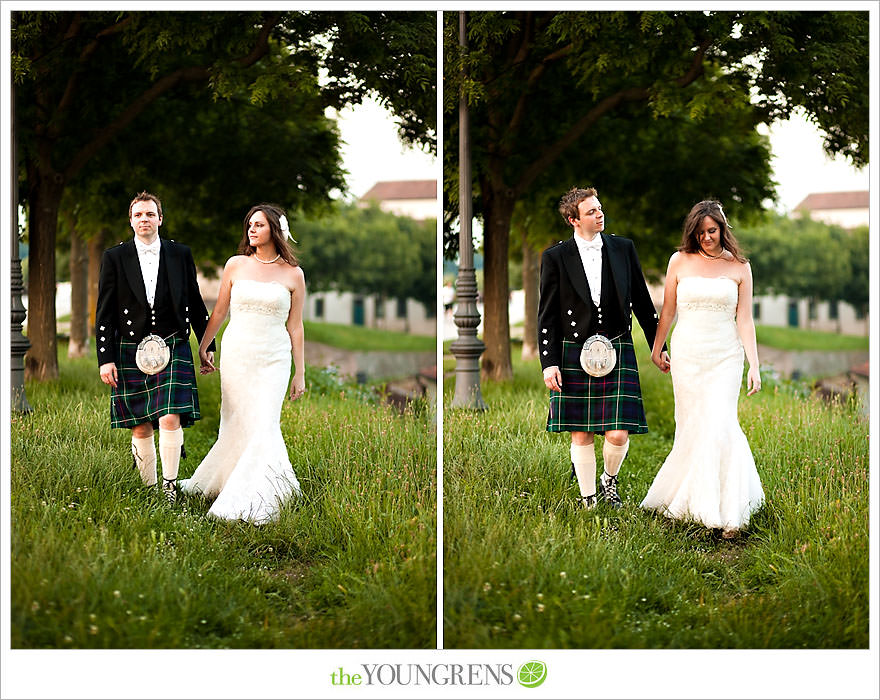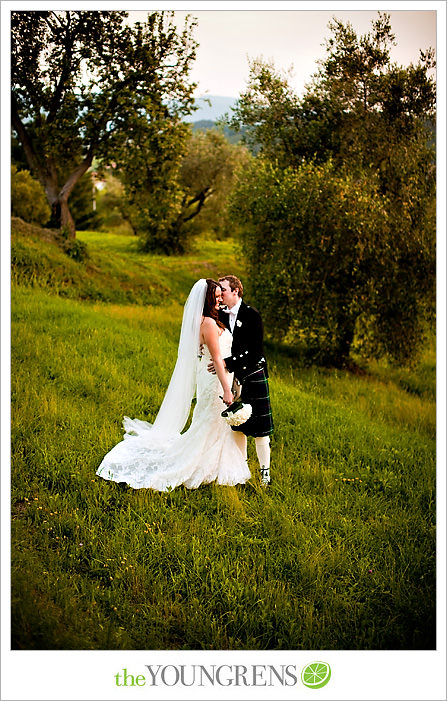 These two win the Most Beautiful and Intimate Reception of 2010. Seriously gorgeous.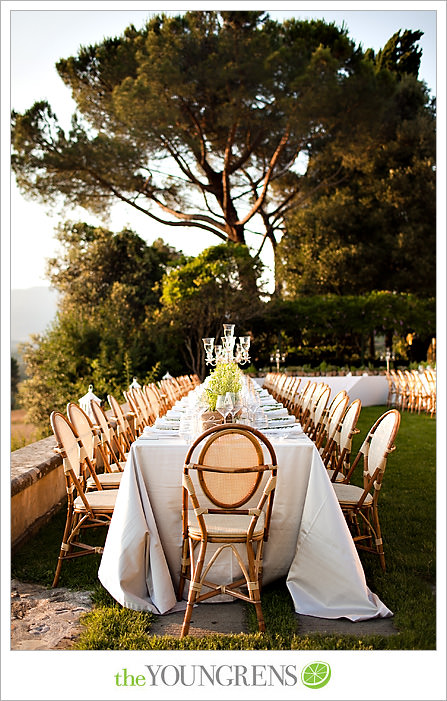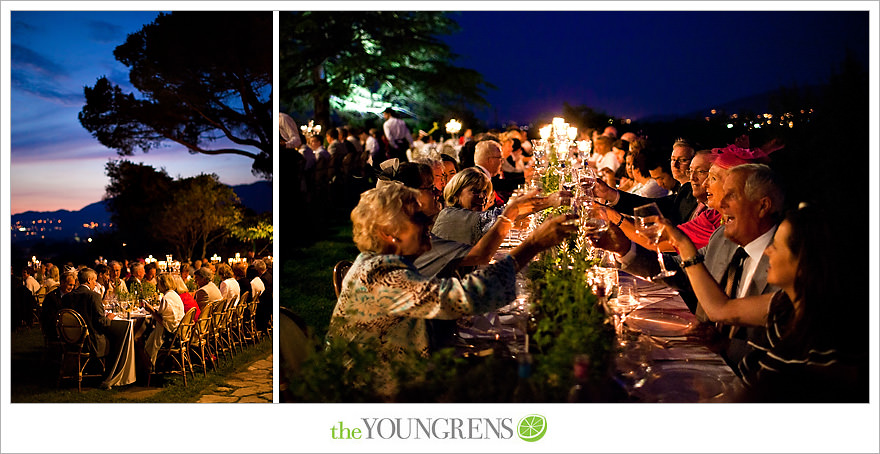 Keith & Janine's Nothern California Winery Wedding at Clos LaChance
Can I just brag on Keith and Janine for a minute? Their hot pink, travel-themed, intimate winery wedding was FUN. Every single inch of it. And nothing can beat the amazing hillside views at Clos LaChance Winery.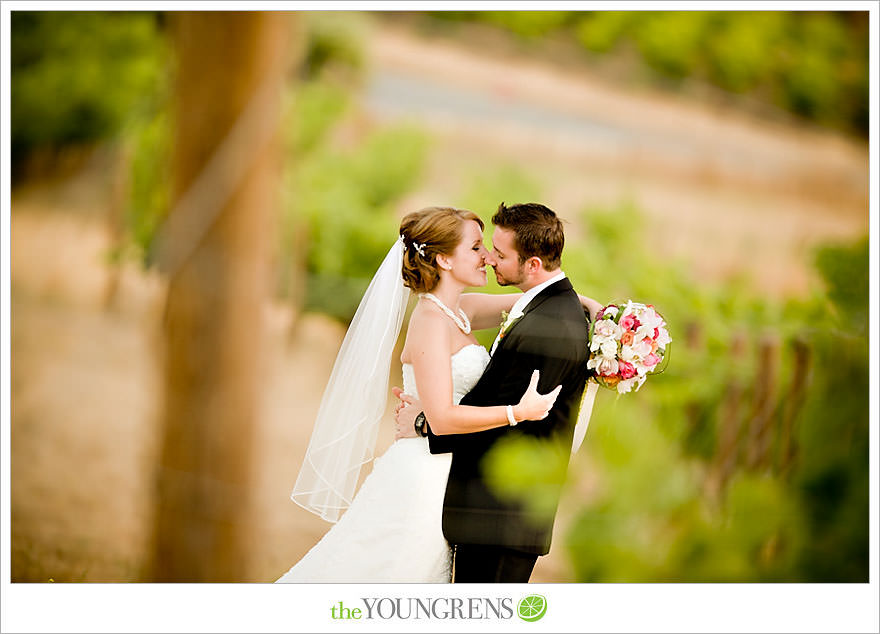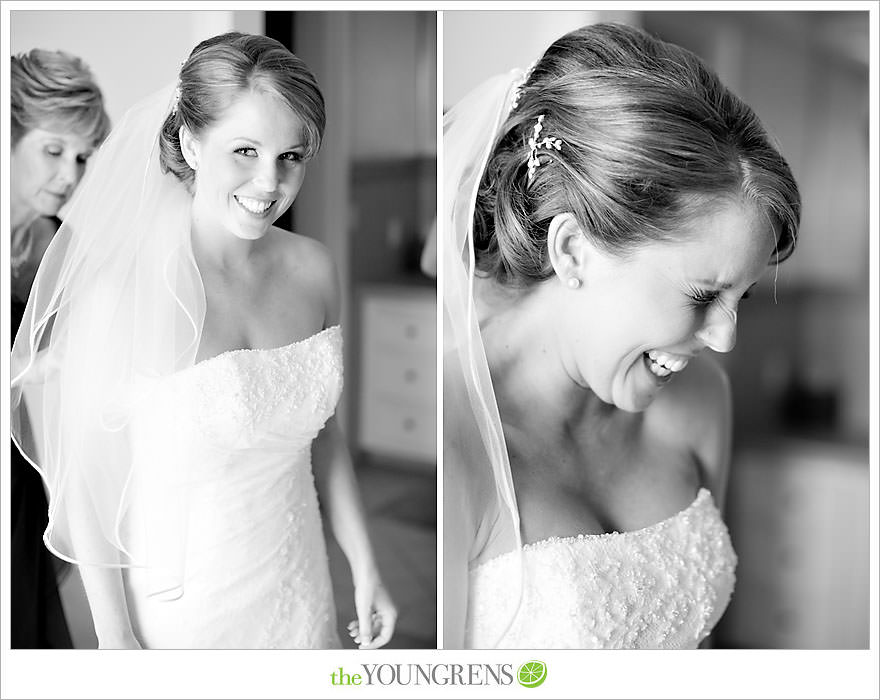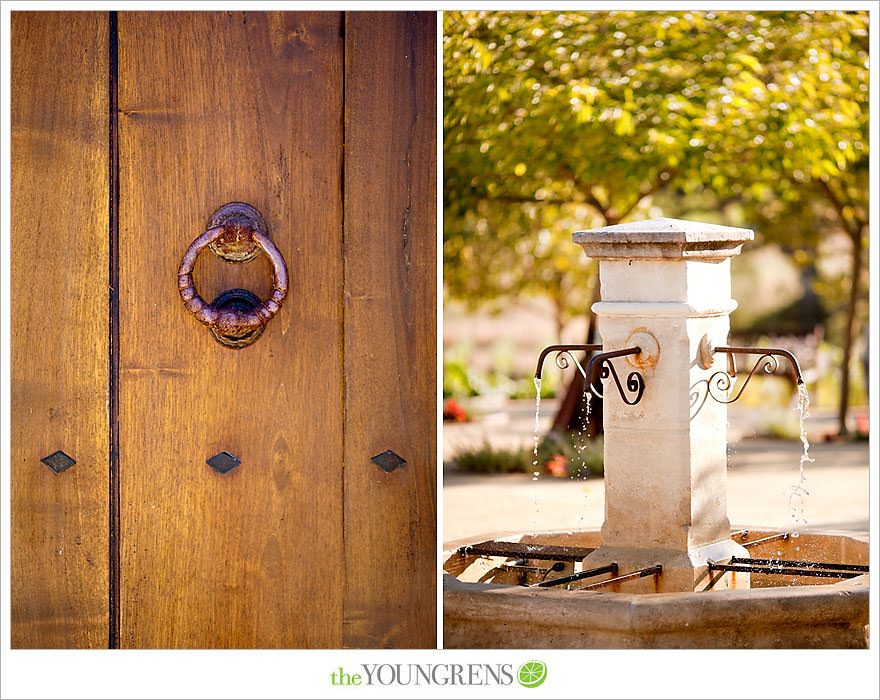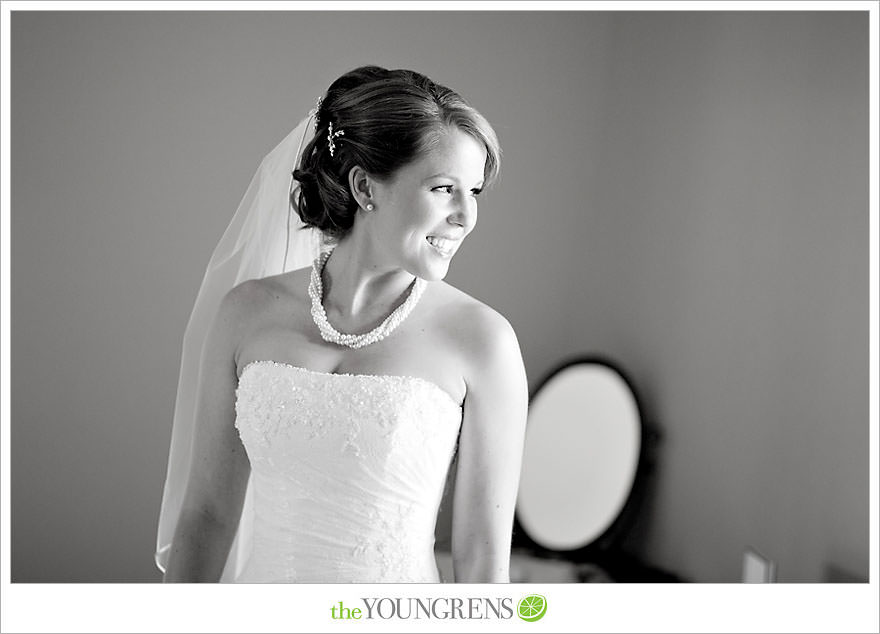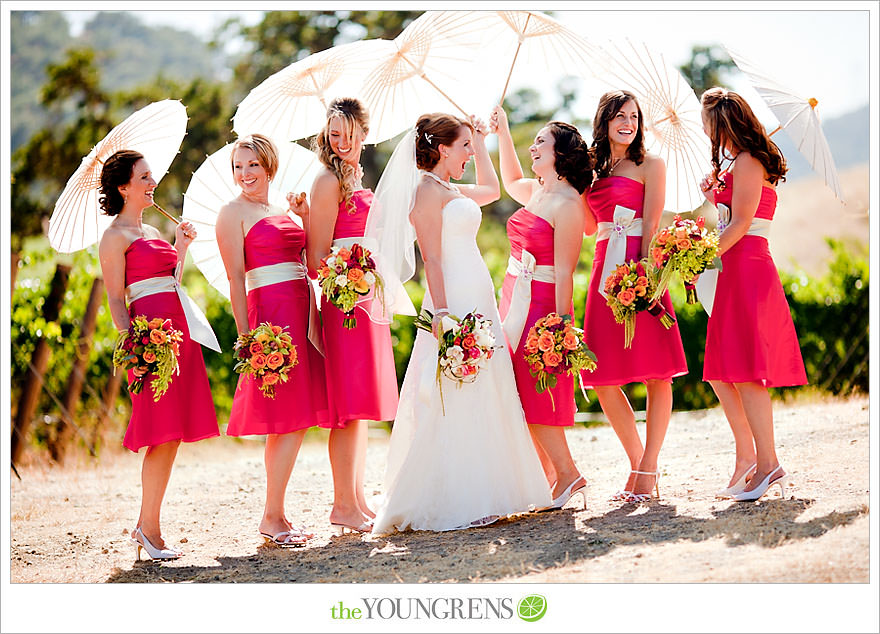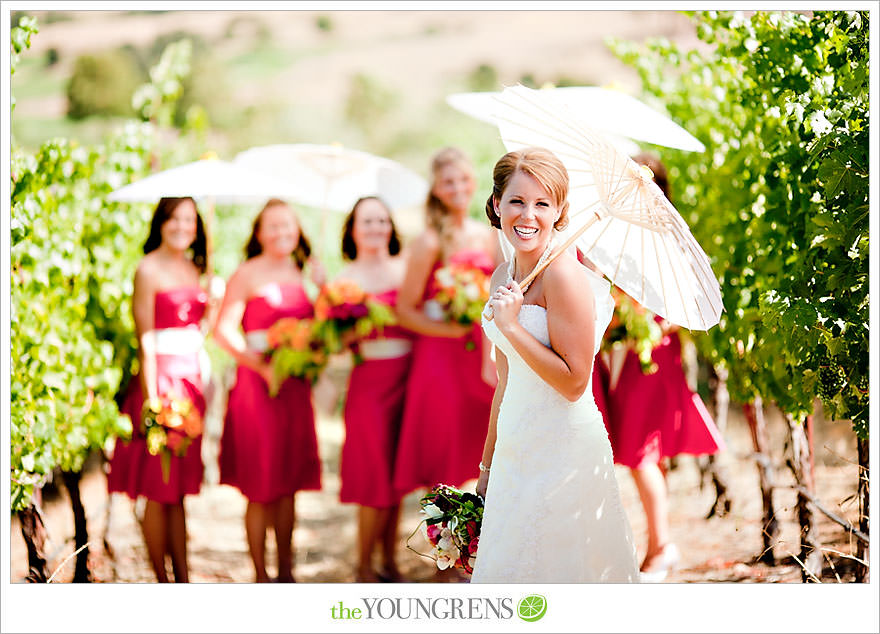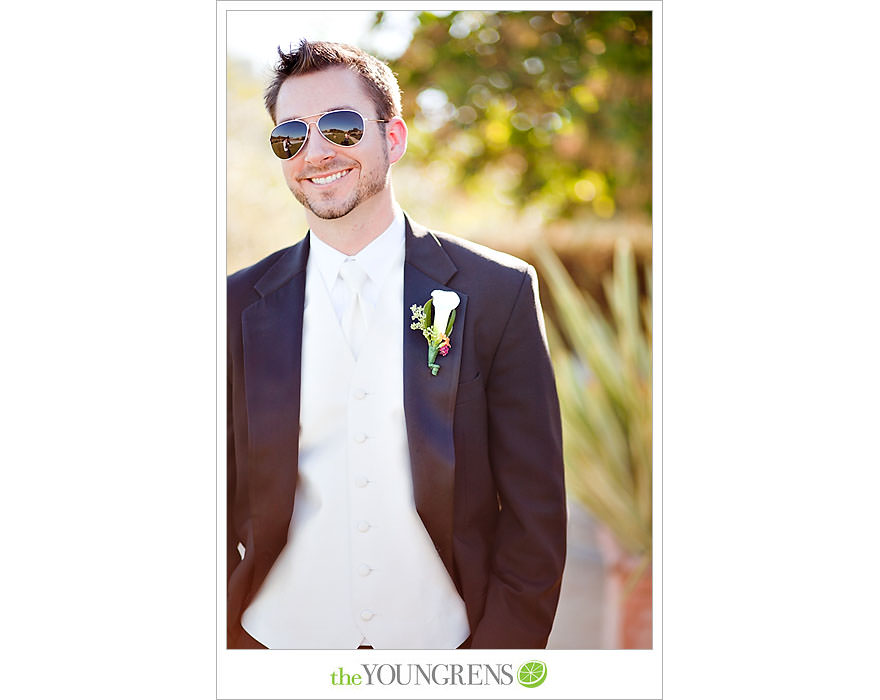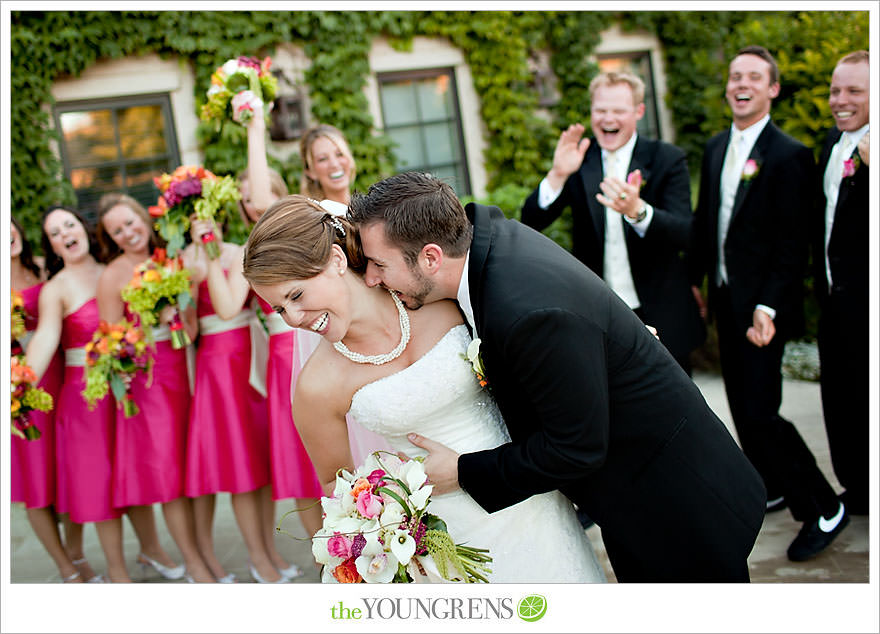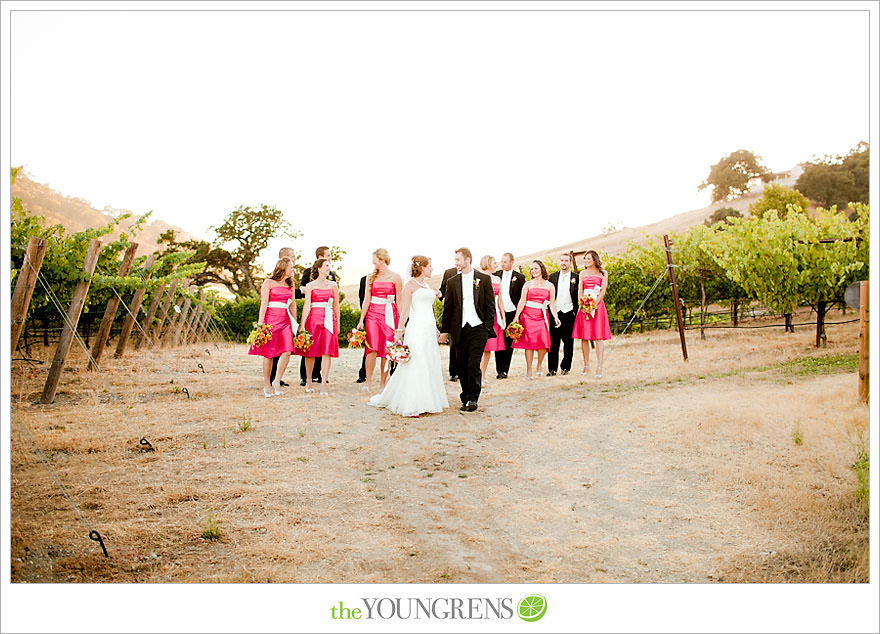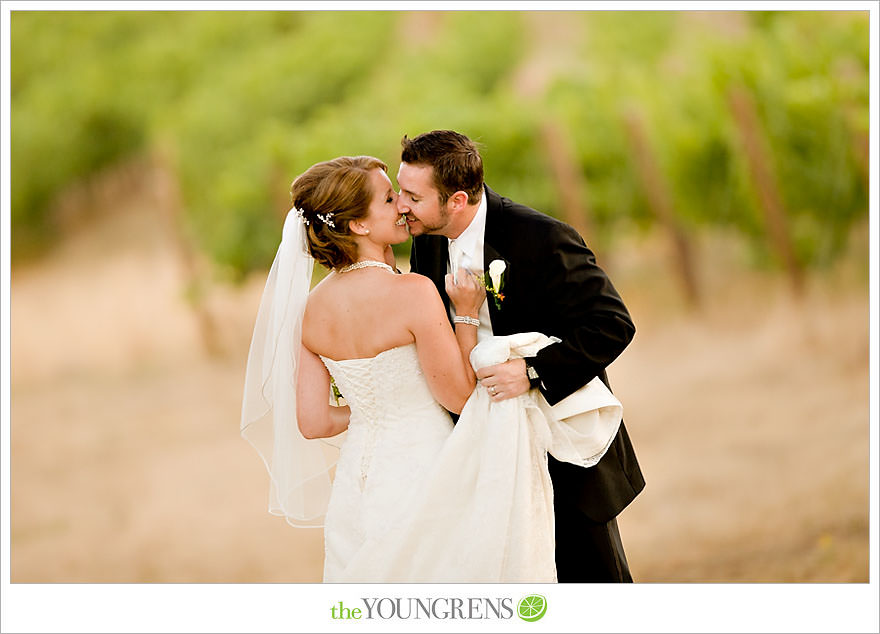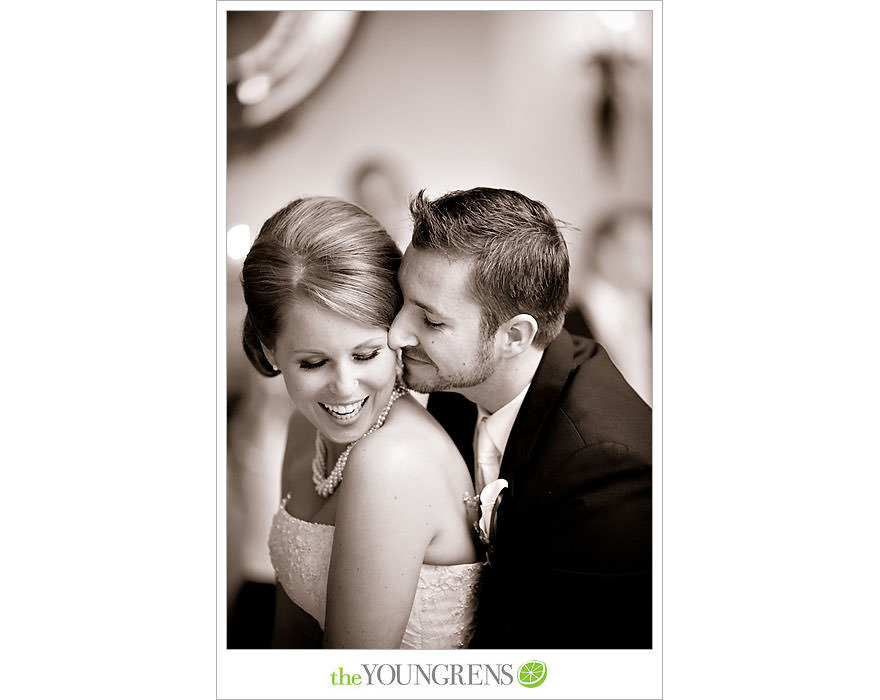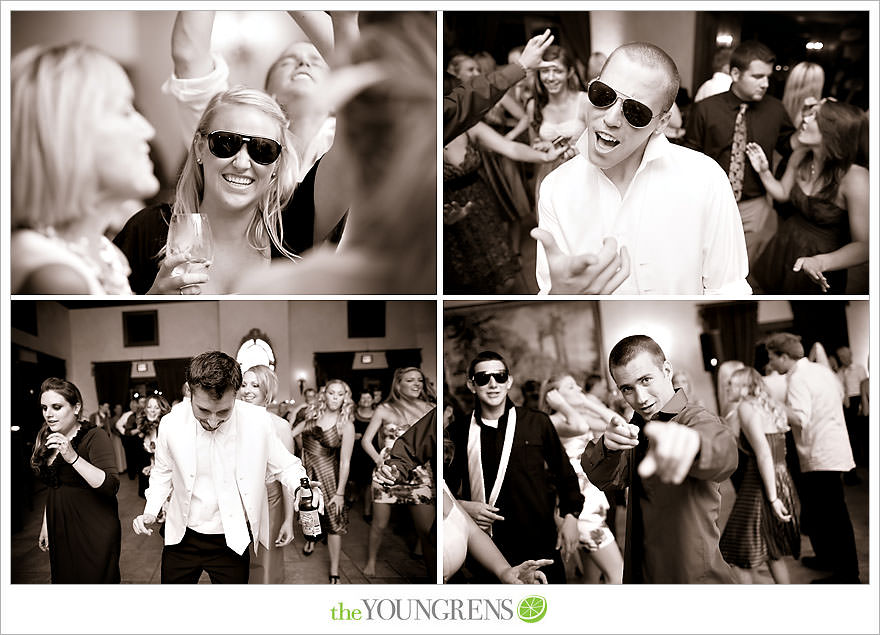 Can we please relive this moment? I just about DIED when I found these! Keith is my favorite.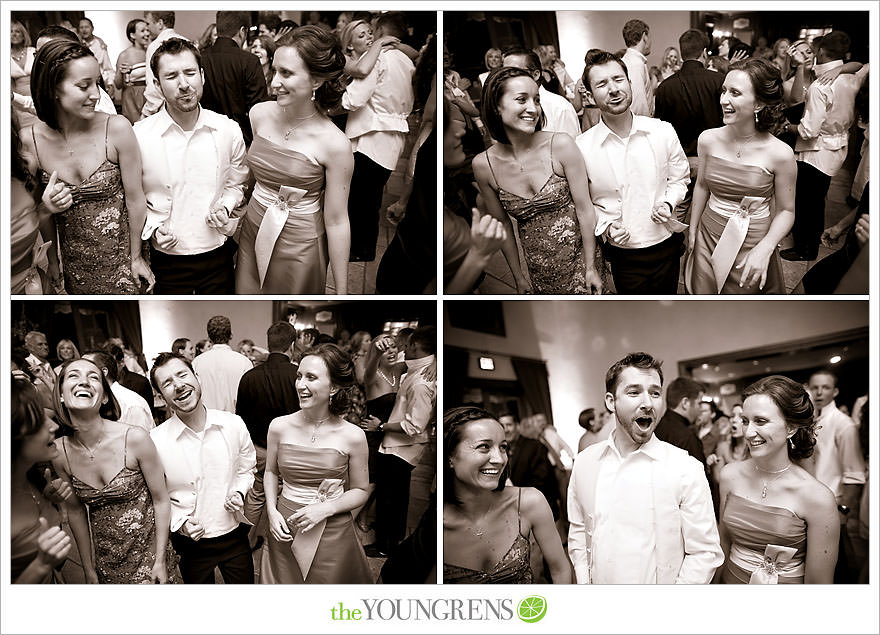 Christine & Dylan's Elegant Seaside Wedding at L'Auberge Del Mar
Dylan and Christine fell in love while living for a year in Solana Beach and Del Mar, so they chose one of our favorite venues of all time to tie the knot – L'Augerge Del Mar. This upscale, boutique hotel has everything – seaside romance, ocean views, intimate spaces, and a staff of incredible people. But none of that could beat the joyous and boisterous personalities of Dylan and Christine. We love these two!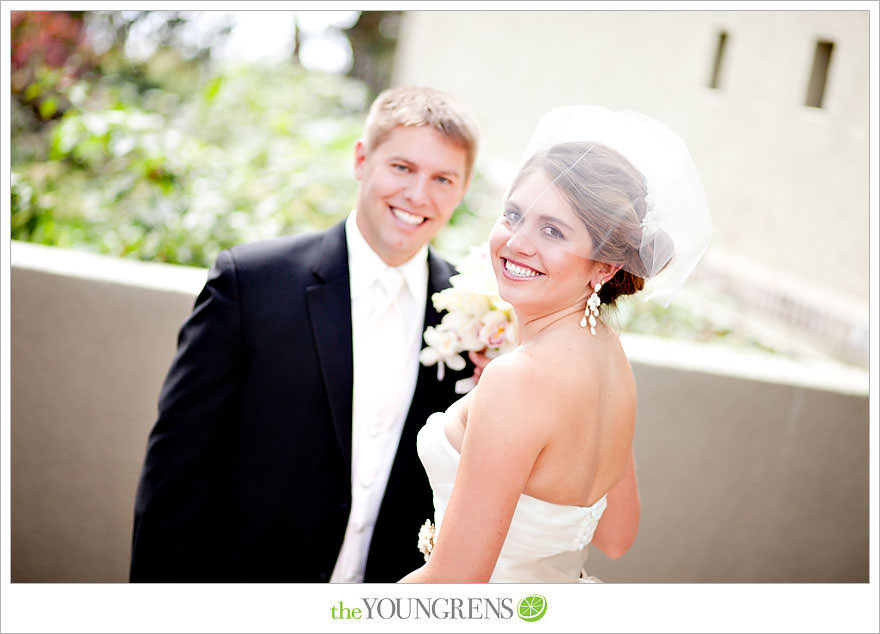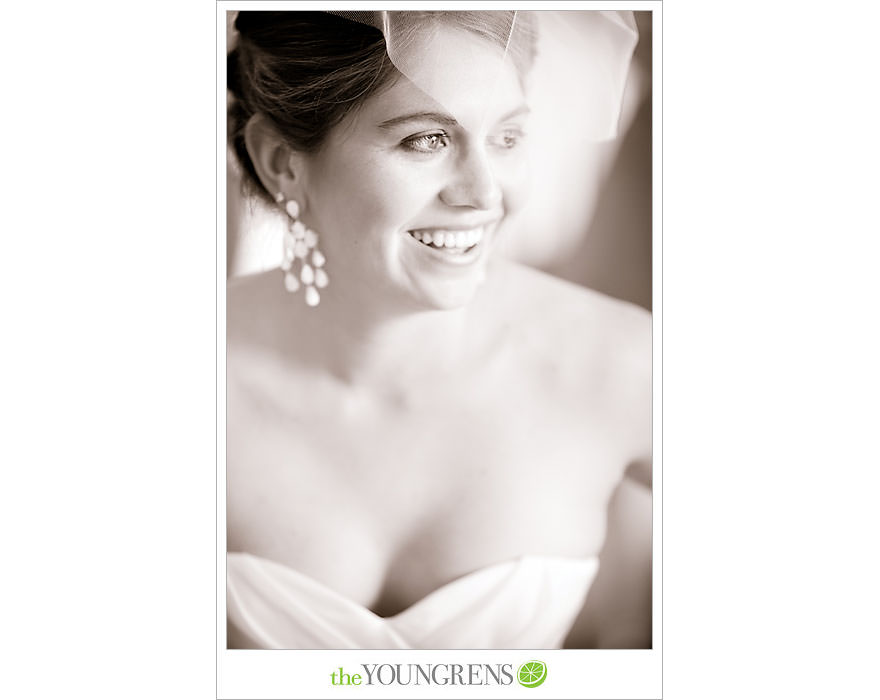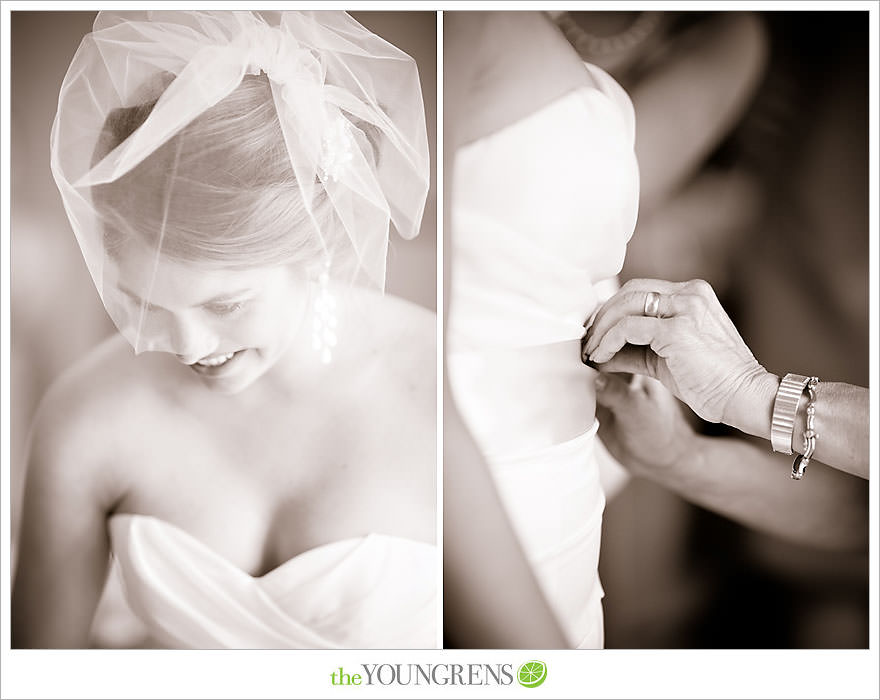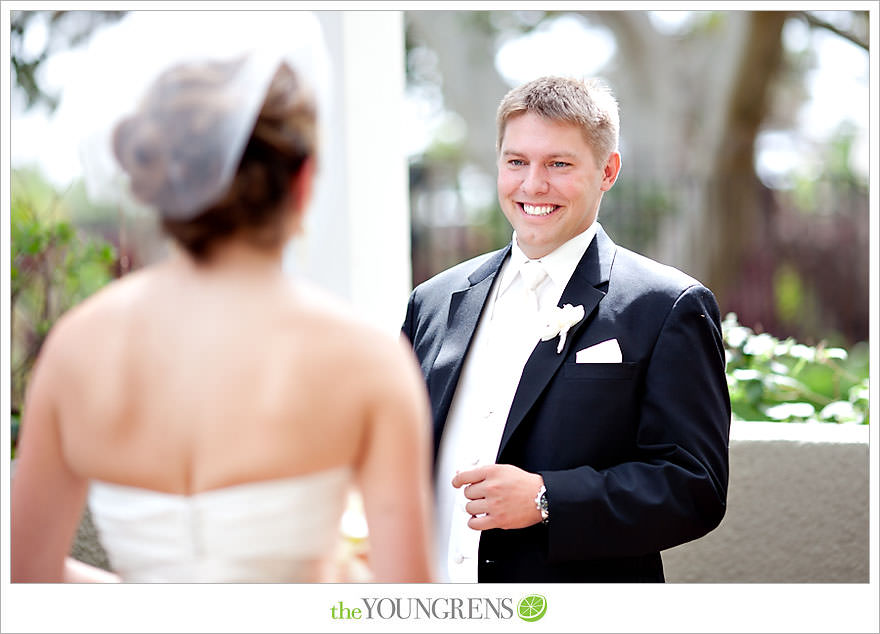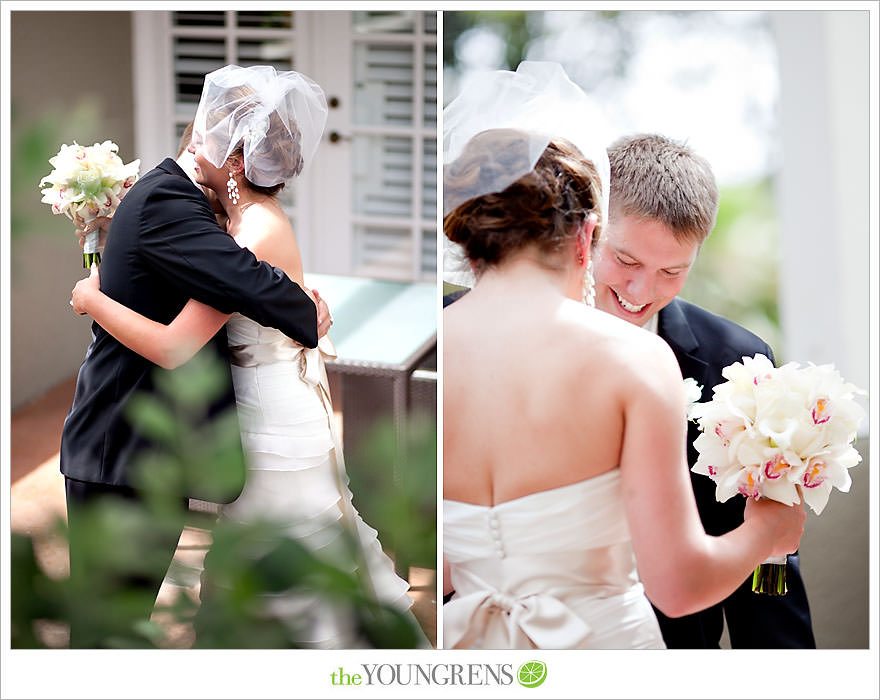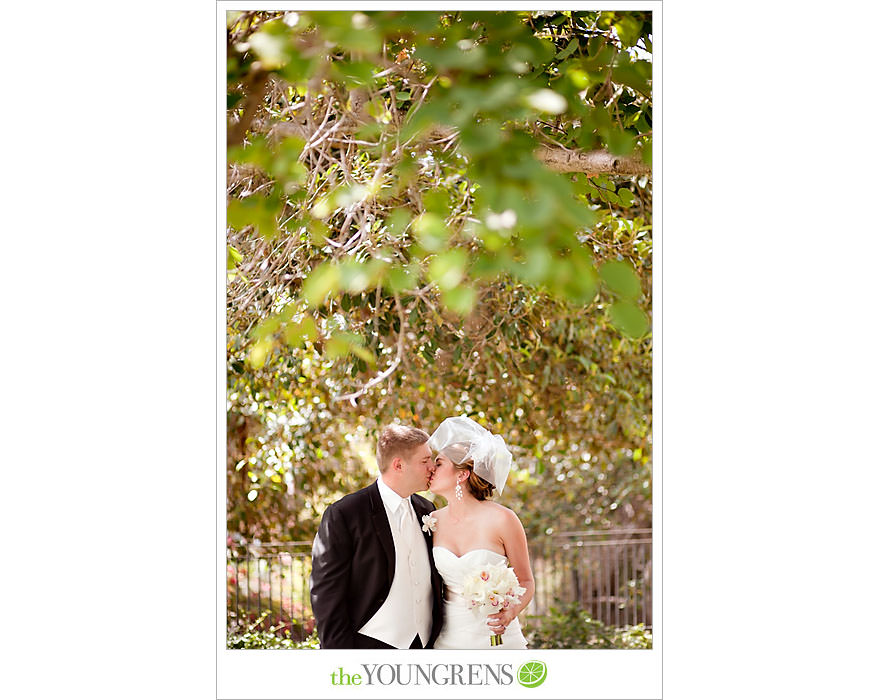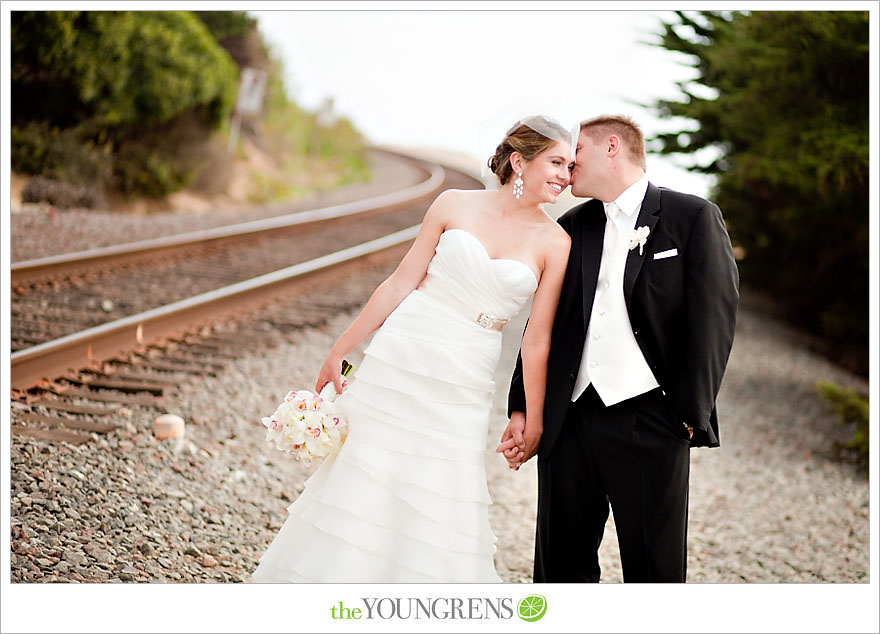 Christine wins the Most-Fabulous-Bride-That-Doesn't-Know-Just-How-Fabulous-She-Is award. This girl is smokin'!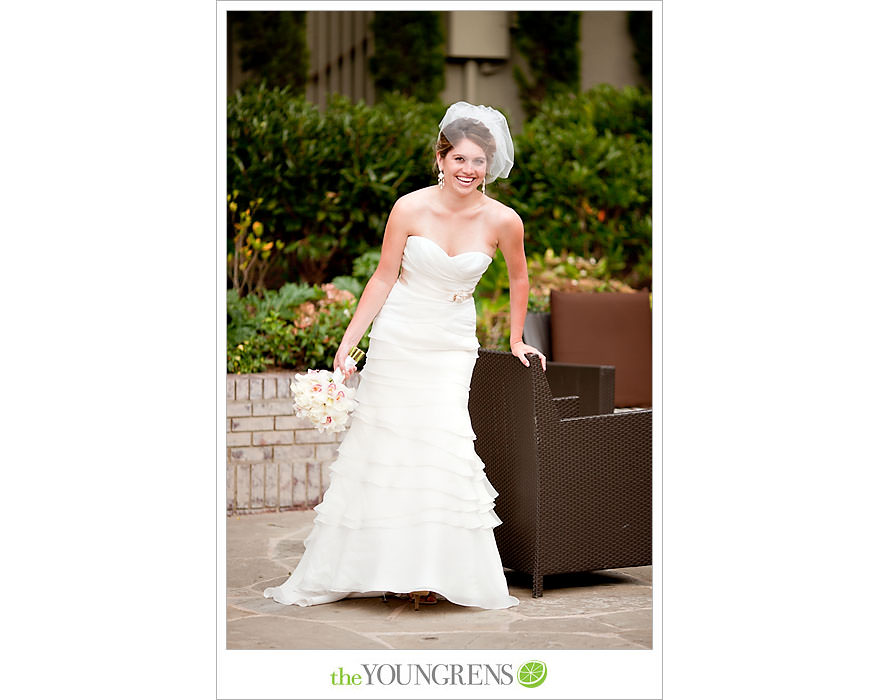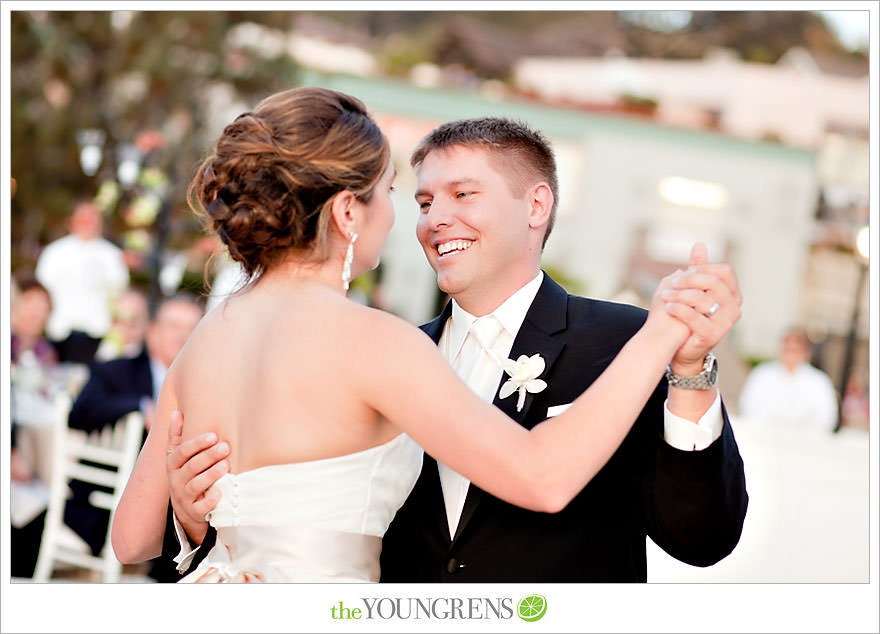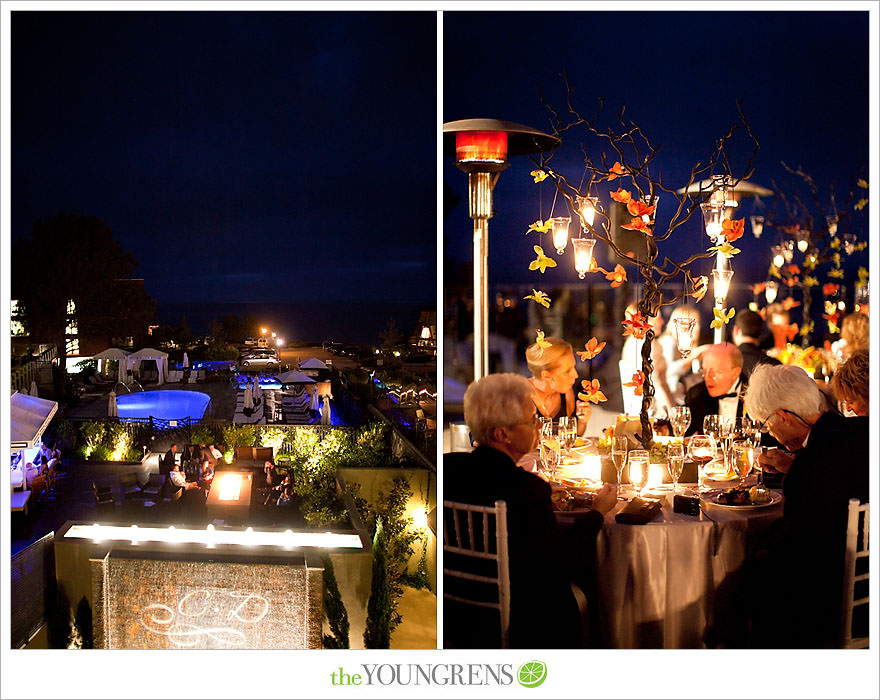 Ready for more 2010 goodness? We've got plenty more fabulous weddings to come, so we'll see you right back here tomorrow for Part Two of our Top 10 Weddings of 2010!
Hugs,
Erin