I LOVE having giveaways on the blog because your comments make me SO HAPPY. I mean, I would even trade in a pack of Mega Stuf Oreos just to sit down and read your stories.
And by the way, Molly S is now my official bath time hero for introducing me to the limited edition Mega Stuf. These oversized cookies have 50% more creme than Double Stuf Oreos! Whaaaaa? These things are so massive that there's ten less cookies in the package than the Double Stuf variety. I mean, I can now tell myself that I'm eating ten less cookies without sacrificing any of the delicious creme flavor.
And to think. I was still eating original Oreos. Sheesh.
On to my favorite comments and the winner! My first favorite comment from Ret made me feel relaxed AND cultured:
Cozy pajamas, fuzzy warm socks, a cup of herbal tea and a great old Fred Astaire musical!
My second favorite comment from our dear Anya gets the prize for "Most Determined Attempt at Relaxation":
I so hear you on the bath! When I was looking for an apartment in Israel, most buildings only had stand up showers. I was absolutely determined to find a place with a bathtub and gave up quite a few great, affordable apartments before I found my sweet current home. I have lived here for a year and a half and can count on one hand the number of baths I've taken. But the *idea* of being able to whenever I am not too tired or lazy is what matters to me and I don't for a second regret my decision. What makes the occasional bath even greater? Chocolate covered strawberries with champagne! The ultimate pampering and relaxation the princess in every girl deserves!
But the random winner of our Bubbly Giveaway is from the sweet Megan: 
I love relaxing with a book I can't put down, snuggled into a fuzzy blanket and sipping hot chocolate. I could easily replace the fuzzy blanket with a warm bath…
Congrats Megan on your Bath Bubble Elixir from Anthropologie! I'll be emailing you with details!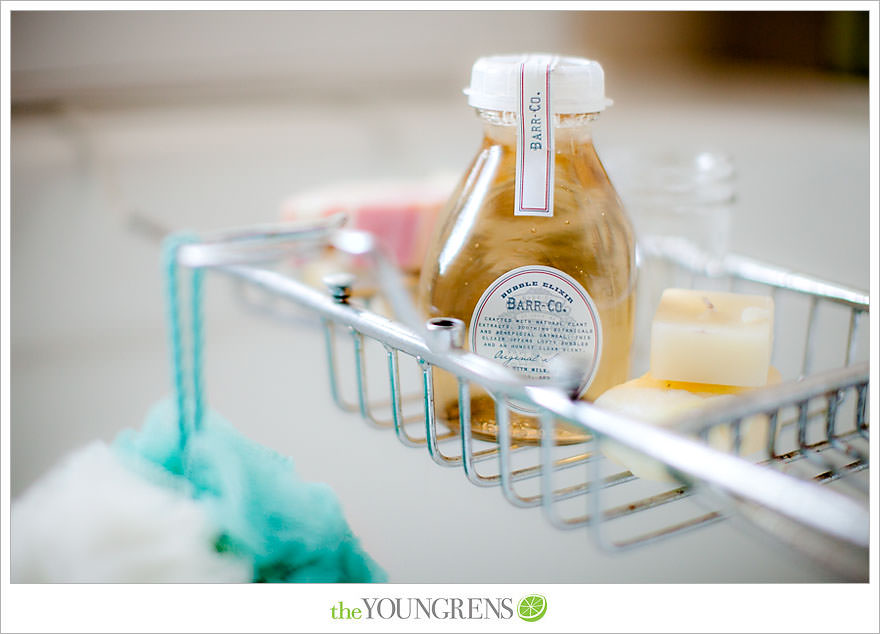 Hugs,
Erin