I've decided to write a short series here on the bloggy-blog called A Week in the Life of The Youngrens to give everyone a glimpse into our day-to-day world. And I've decided to start it with Tuesday.
Why Tuesday? Well, Tuesdays are normally the day that our interns come into the office. And that makes it my favorite day of the week.
If it weren't for the interns, Tuesday would be a much different day. If we didn't have other people coming into our house – much less work for us – I would have way more "Wear Your Pajamas to Work" days in the office. Like bring your kid to work days, only we don't have children. We only have Gracie who spends her days lounging across my desk letting her tail fwap my keyboard, so the only 'children' I really have are my favorite yellow PJs that have holes in the waistband. So probably not the kind of attire that says, "Respect me. I'm supposed to be your boss."
So I have to wear real clothes in the office – usually jeans and a t-shirt. Sometimes I even wear earrings.
Watch out world. I mean business.
Our interns right now are Julie and Garrett. Julie is a sweetheart with a topping of double sweetness. She makes me smile on the inside. And on the outside too, of course, but my insides feel like syrup when she's around. She's that sweet. And then there's Garrett with his beaming smile and cheery can-do attitude that are exactly what the doctors order for healthy Tuesdays.
On Tuesdays I wake up around 7:30ish, shower, pet Gracie, clean her litterbox (this is real life people), work through my email inbox, organize my to-do list on my Things app for the day, and then I prep whatever work we have lined up for Julie and Garrett. Just before they're set to arrive, I head down to the kitchen, set out mugs, put tea water on to boil, and then plan lunch for the day. Well, by "planning" I mean fretting around in the fridge for a few minutes and writing down a last minute shopping list because I have this horrible habit of never actually planning meals for the week.
I tend to take a LOT of scooter rides to the grocery store around 11am-ish on Tuesdays.
Once Julie and Garrett arrive, we sit in the kitchen and have a cup of tea to catch up. Then we do a few more hours of work before I scoot off to the grocery store and resist the urge to stop at the Starbucks right next door.
My favorite lunches to make for our interns? Cajun chicken paninis or stuffed bell peppers with turkey and black beans. Delightfully yummy.
The rest of the afternoon is spent working through my to-dos on my Things app, which usually involves helping out Julie and Garrett, petting Gracie, processing images, blogging, emailing, uploading, and processing some more. I spend the majority of my time between Mail, Lightroom, WordPress, and ShootQ. Email, images, blogging, and our couples. That's my life. And it's a good one.
Then we say goodbye to Julie and Garrett to we wrap up for whatever evening plans we have that night. Sometimes it's a shoot, sometimes it's hanging out with friends, sometimes it's a date night with last week's Modern Family or Glee episodes. But no matter what, work is over by 6:00pm. Life awaits.
And that's Tuesdays.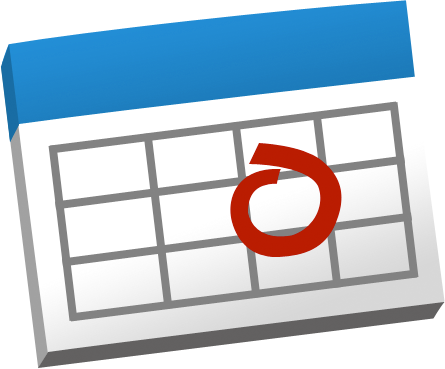 Hugs,
Erin