If you ever come to Singapore, you have to see Chinatown. Its like The Great Gatsby – you're forced to read it in high school and groan when the teacher mentions it, but you secretly love it and spend weeks upon weeks preparing your final project on the significance of the green light even though all of your friends are doing things like going to the movies and midnight bowling and not totally geeking out?? Or was that just me…
Anyhoo, Chinatown is definitely a must-see here, so with the expert guidance of Jeff's mom, Gina, through the MRT subway system, we took a photo safari through Chinese culture.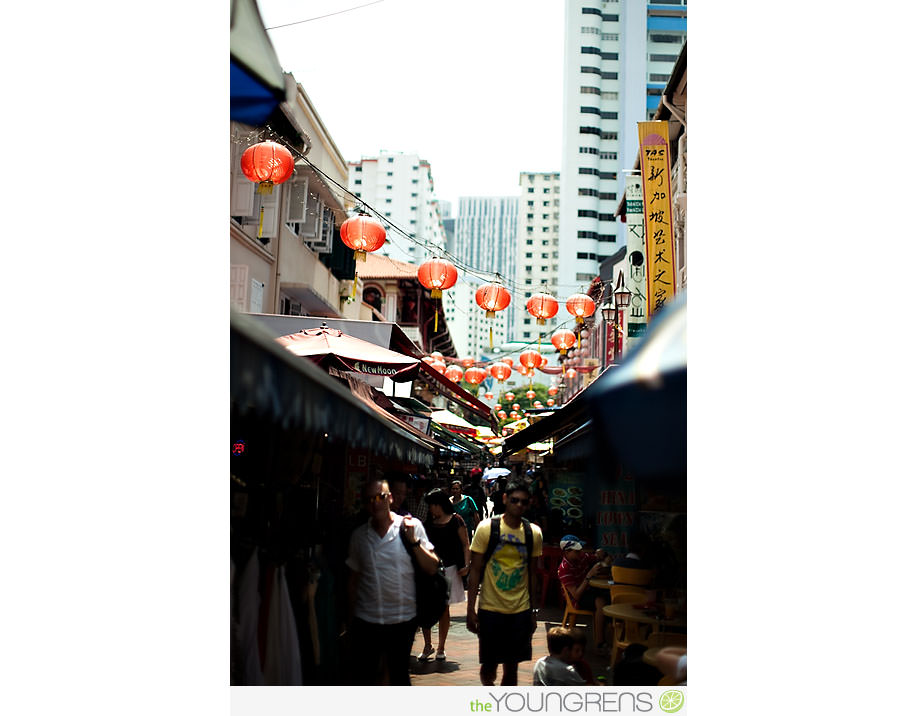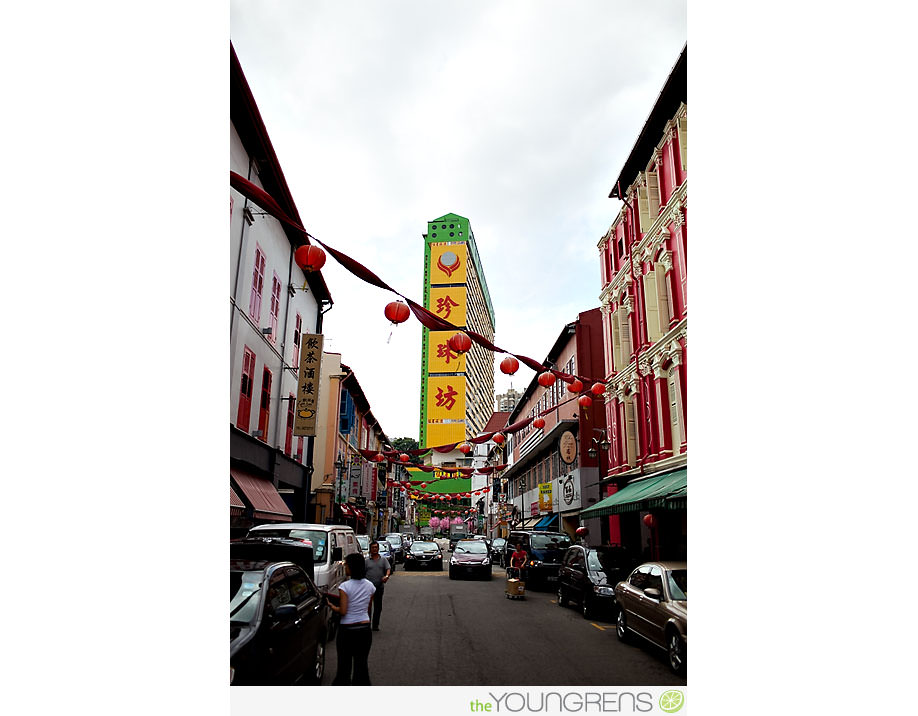 We stopped for a "light" lunch of fried rice, black pepper beef and teriyaki chicken, and it turned out to be so much food! We licked up every delectable bit though, because it was goo-oo-00d!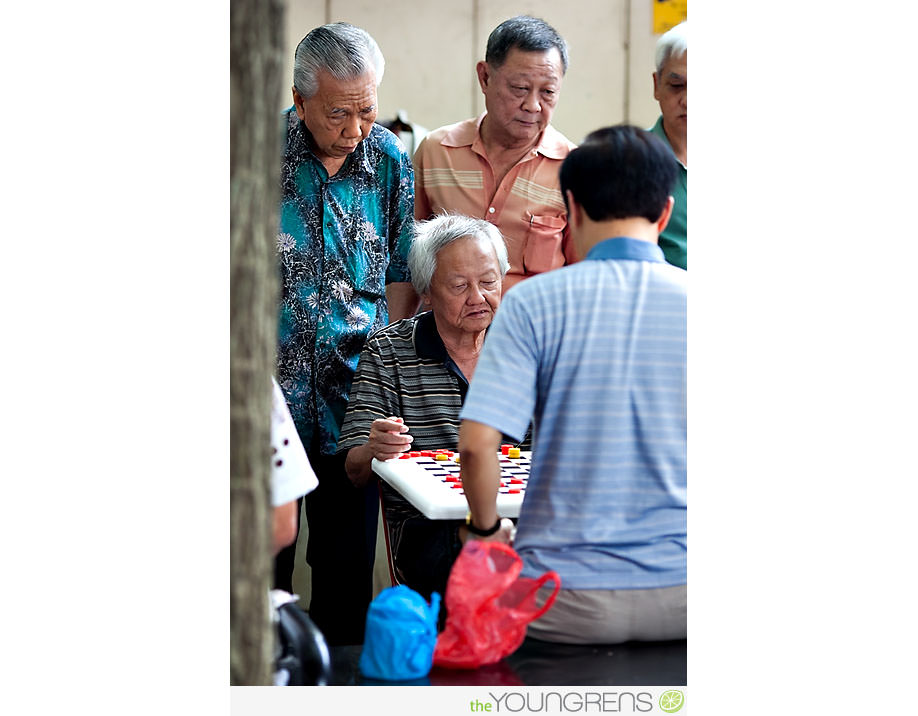 We visited the Sri Mariamman Temple at the edge of Chinatown, which doesn't look like much from the outside, but is spectacular inside.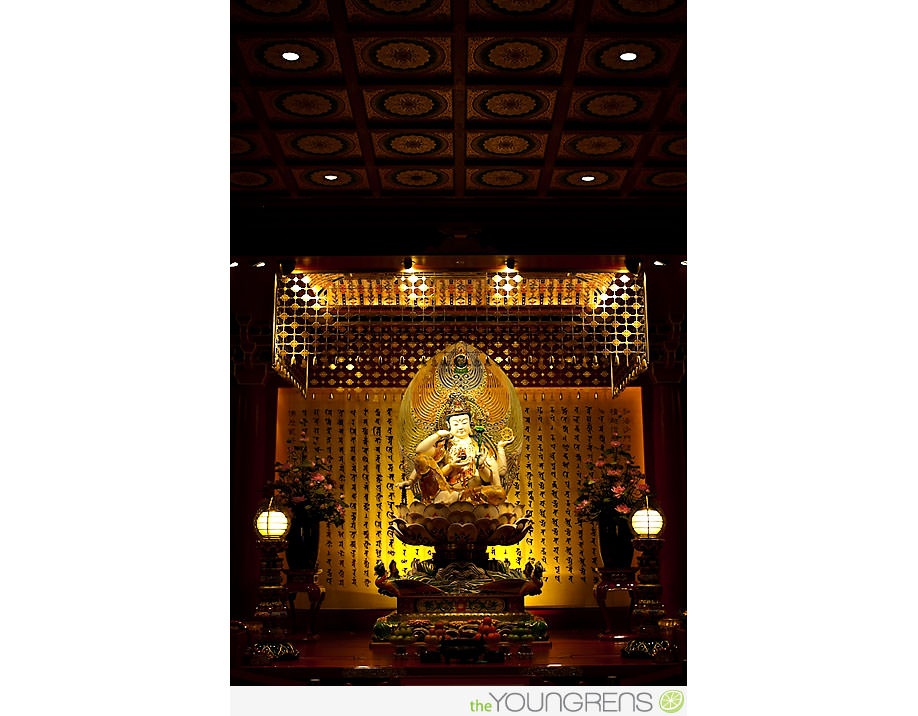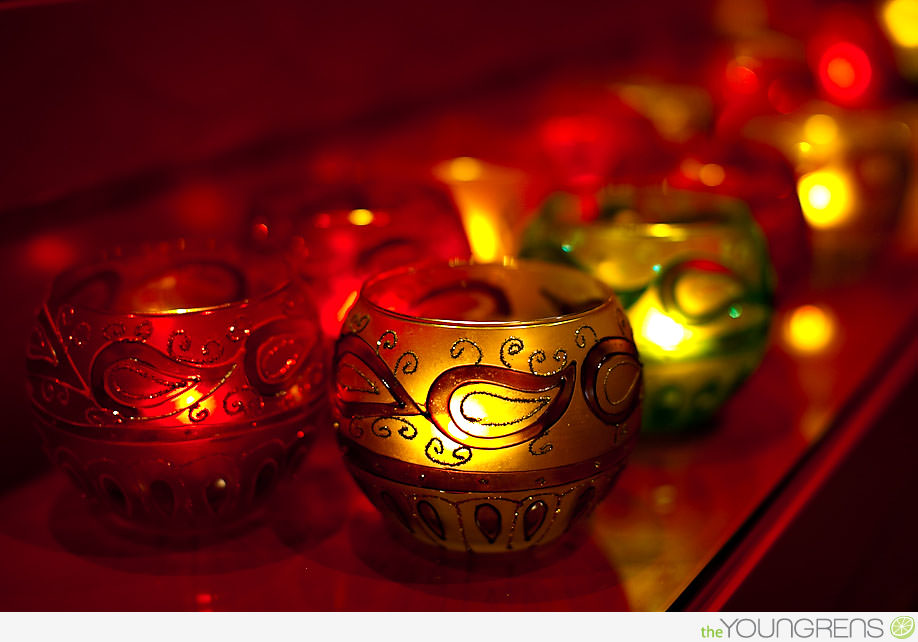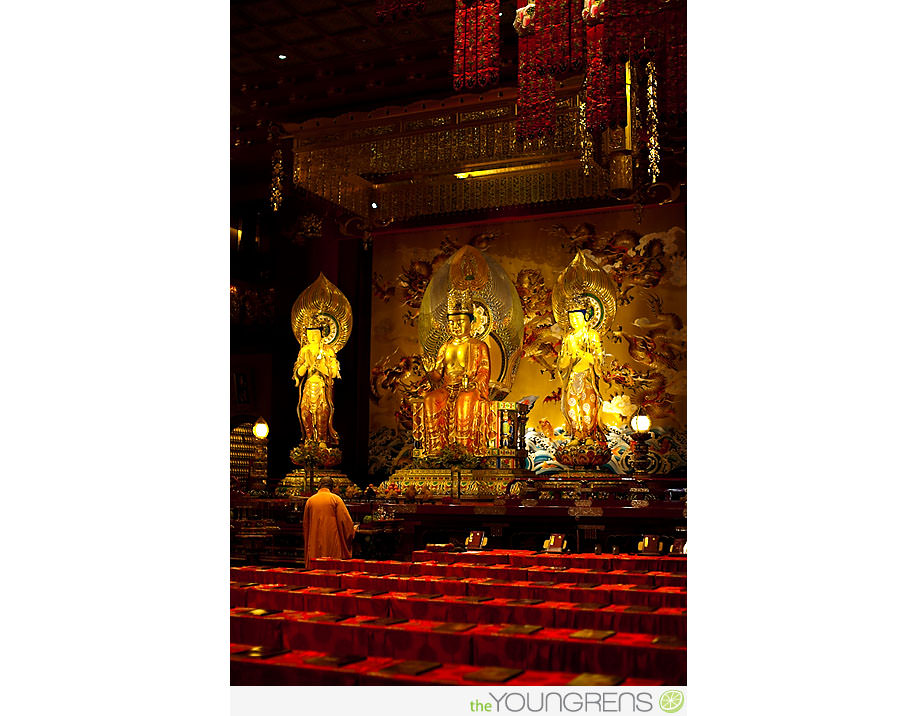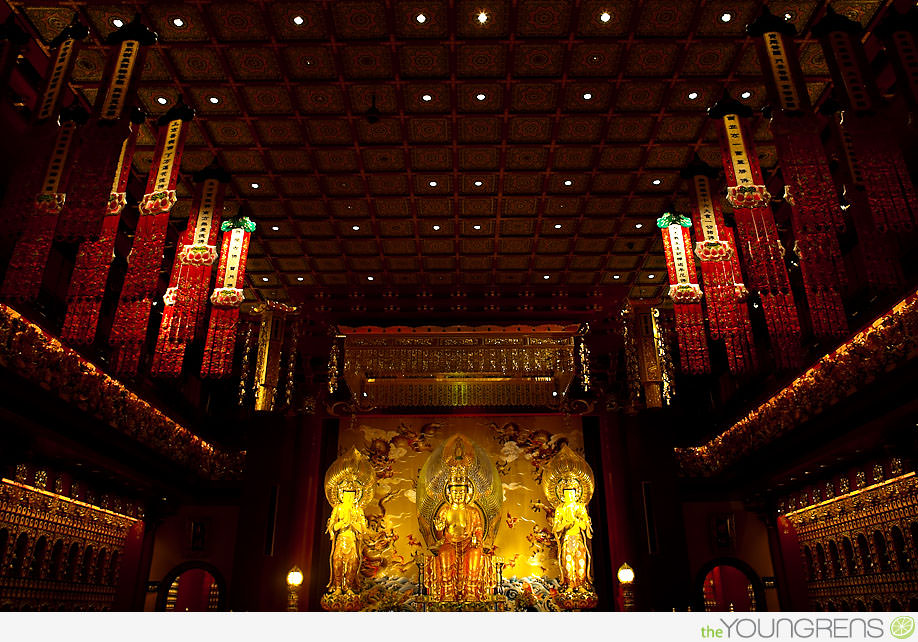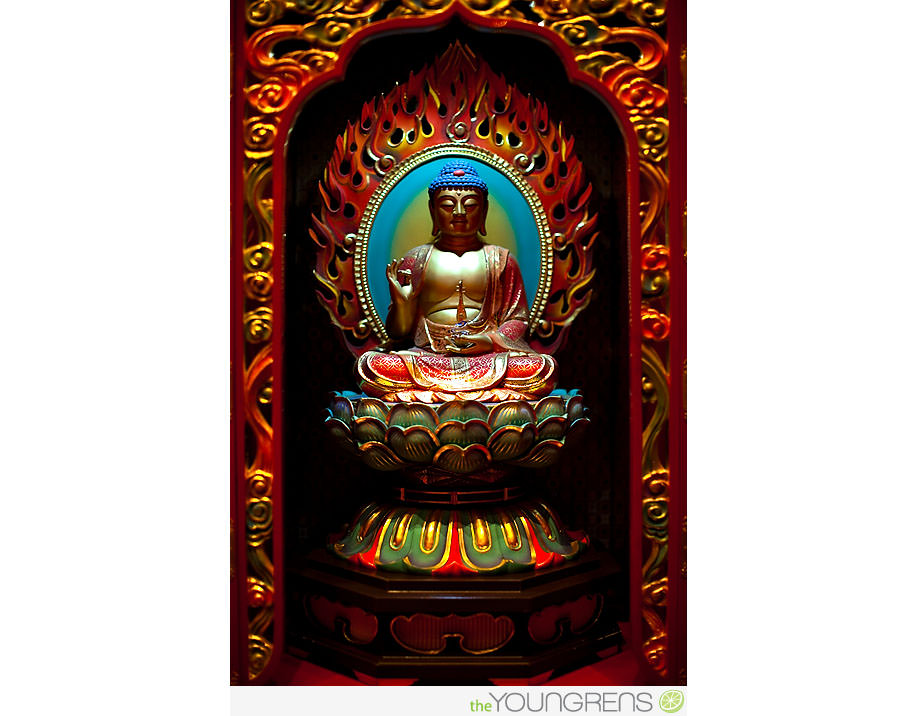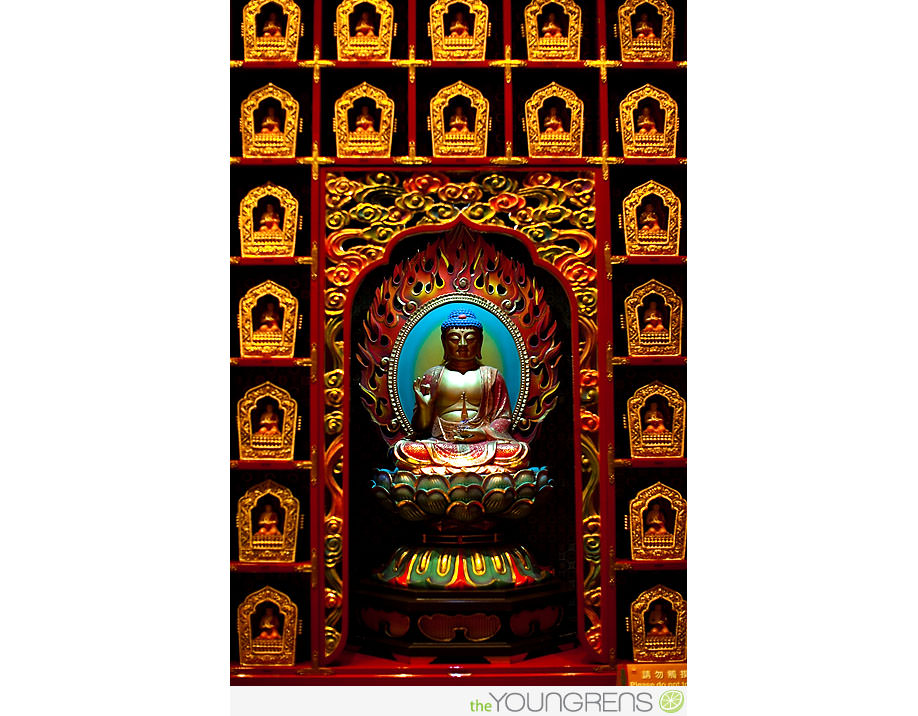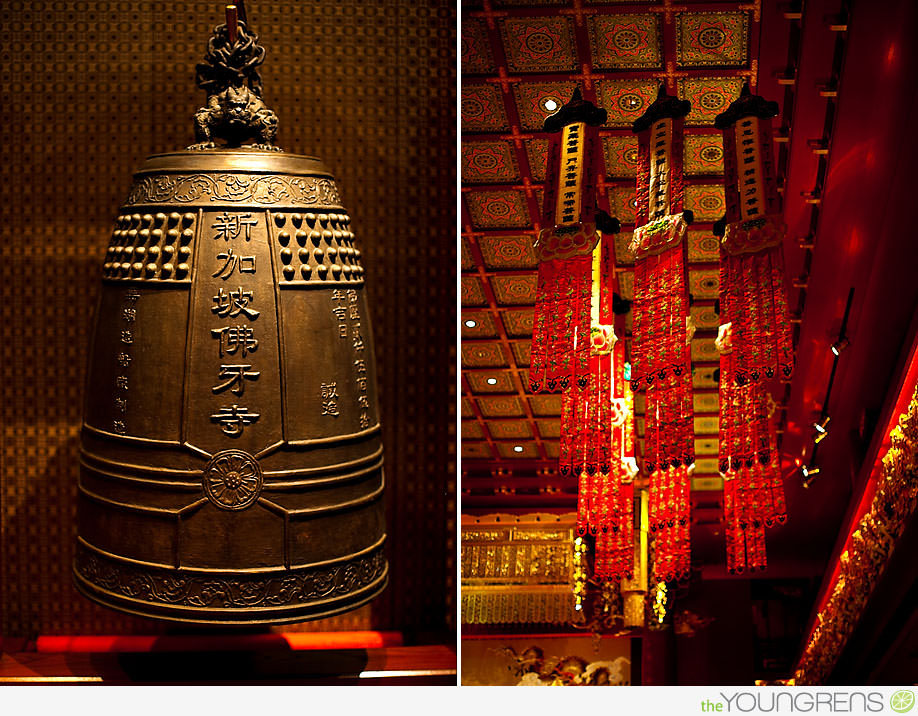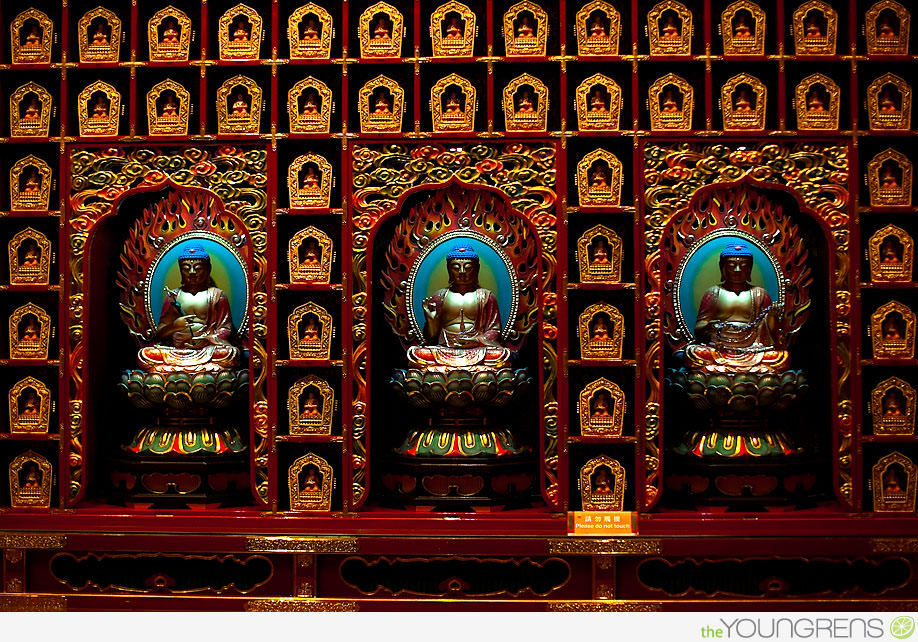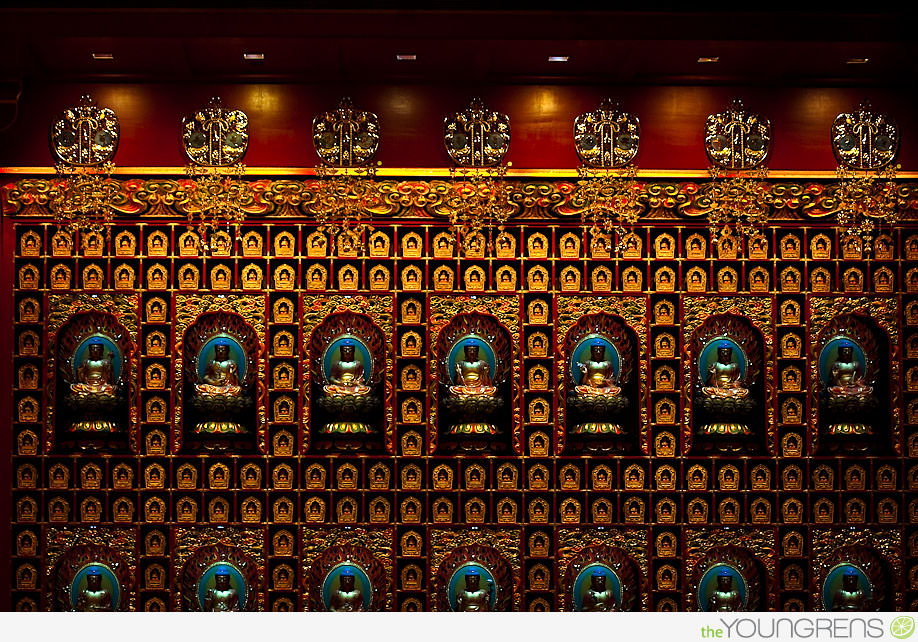 Being the non-Buddhist tourist that I am and considering it was 90 degrees outside with 100% humidity, I was wearing a tank top. I was kindly asked to wear one of the soft and stylish scarves at the entrance of the temple. I kindly did so. And Jeff kindly took a picture.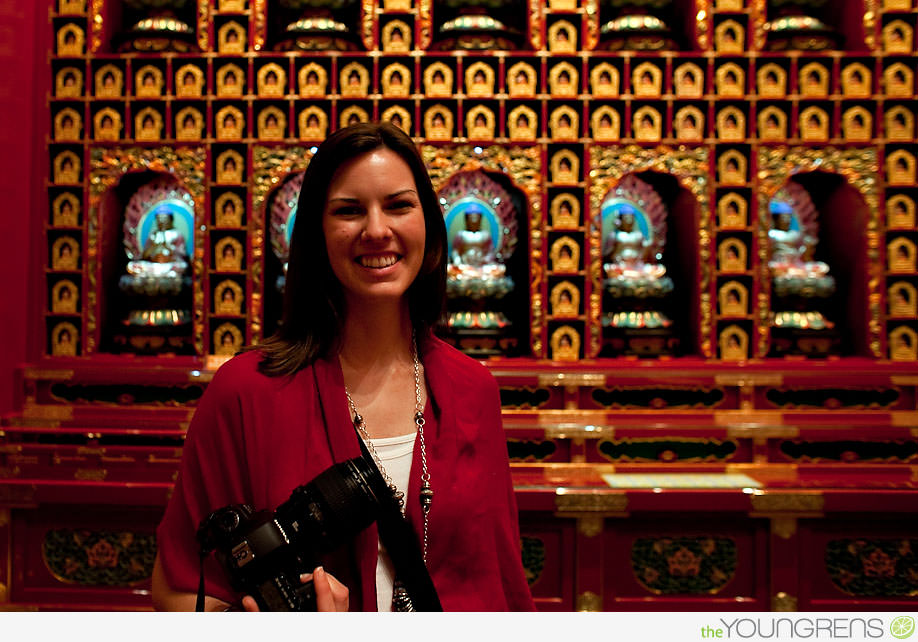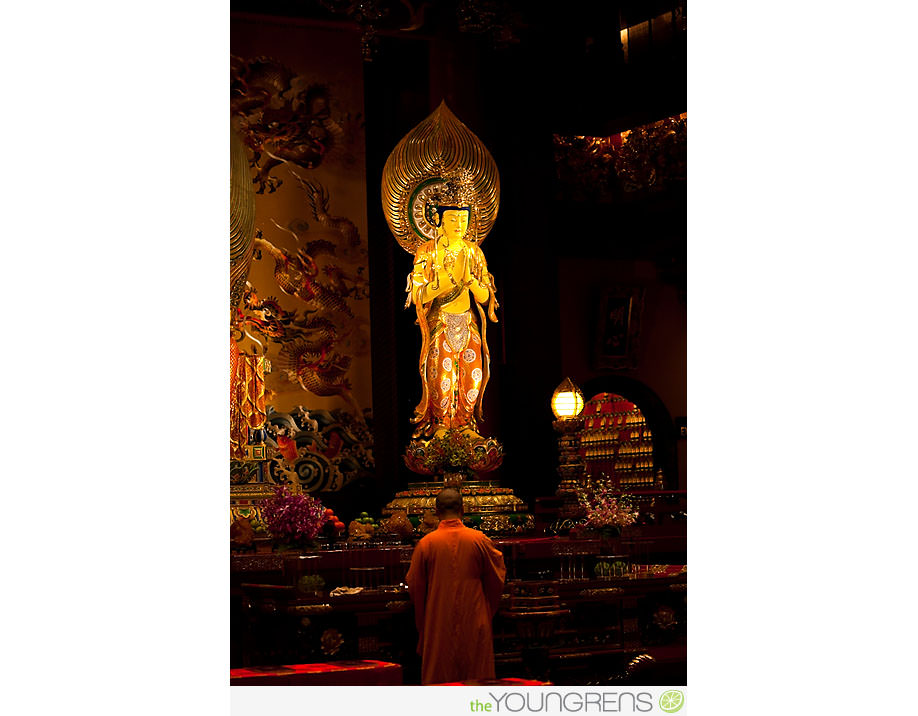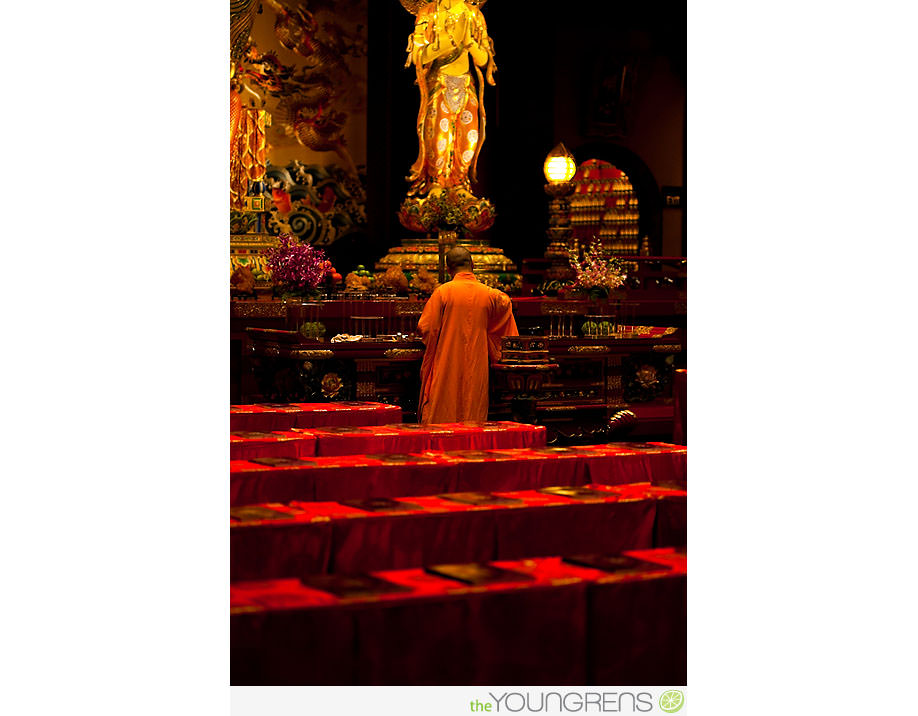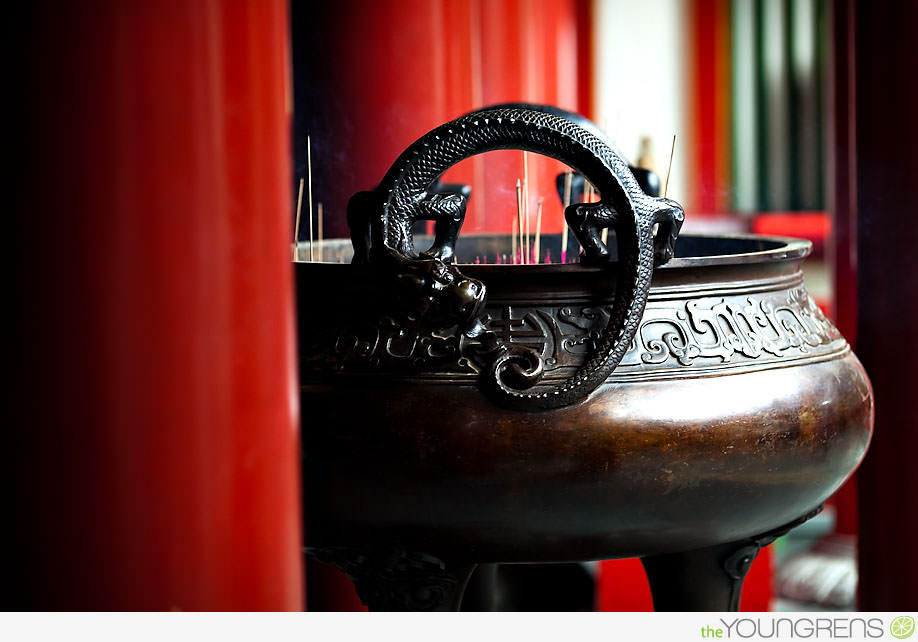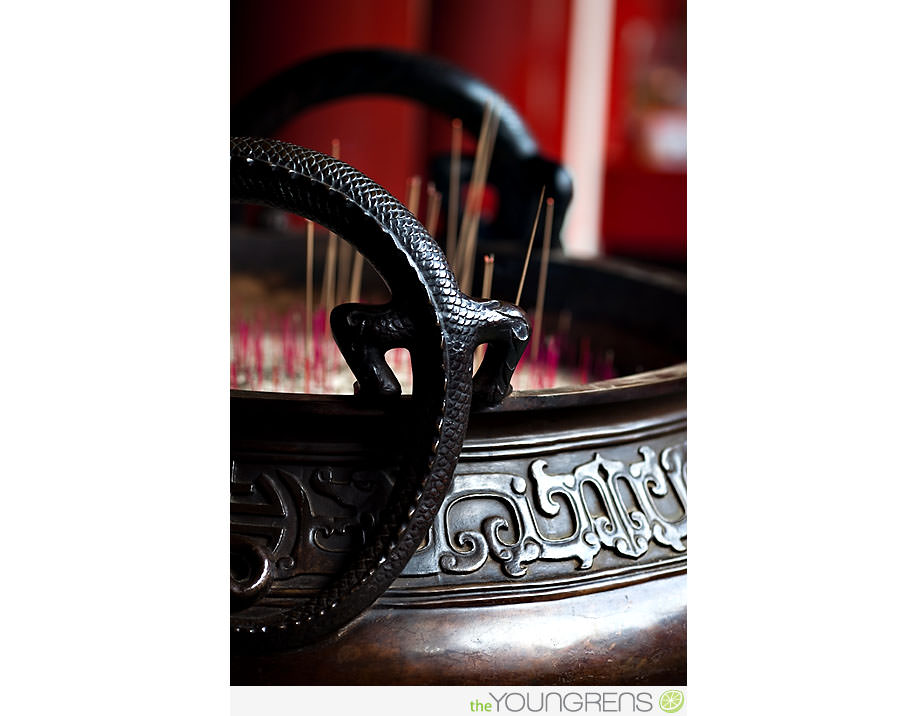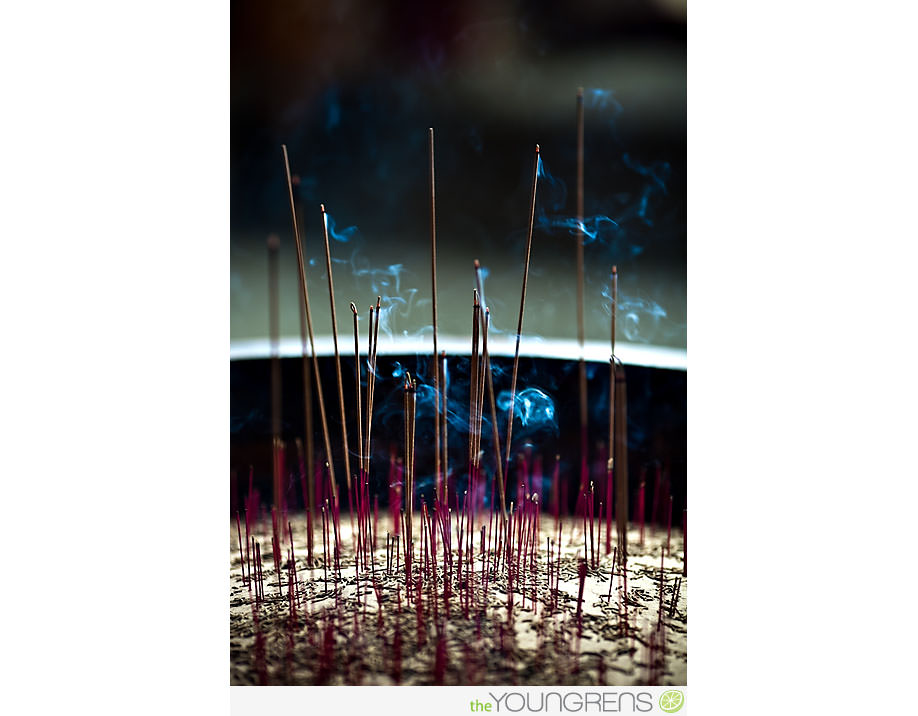 After indulging our photography selves at the temple, we toured the shops along the main street which are decked out for Chinese New Year in February.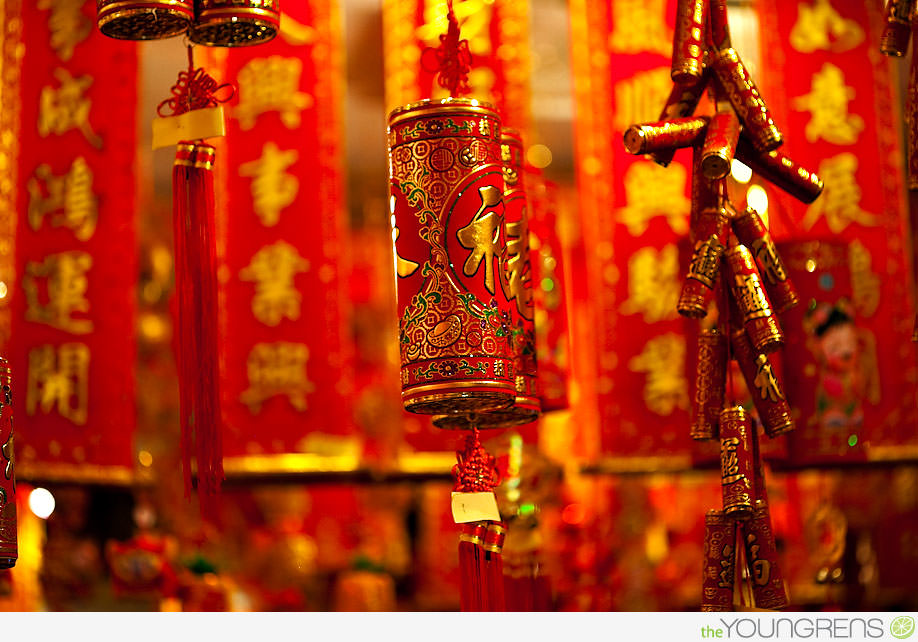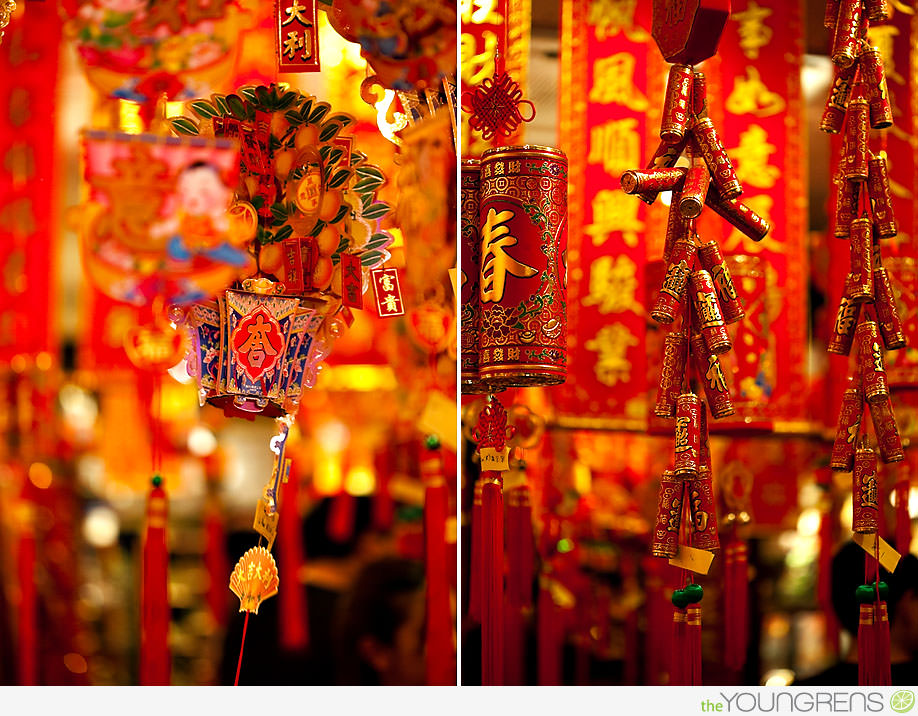 They were actually crazily decked out for Chinese New Year. Jeff almost got swallowed by a string of firecrackers.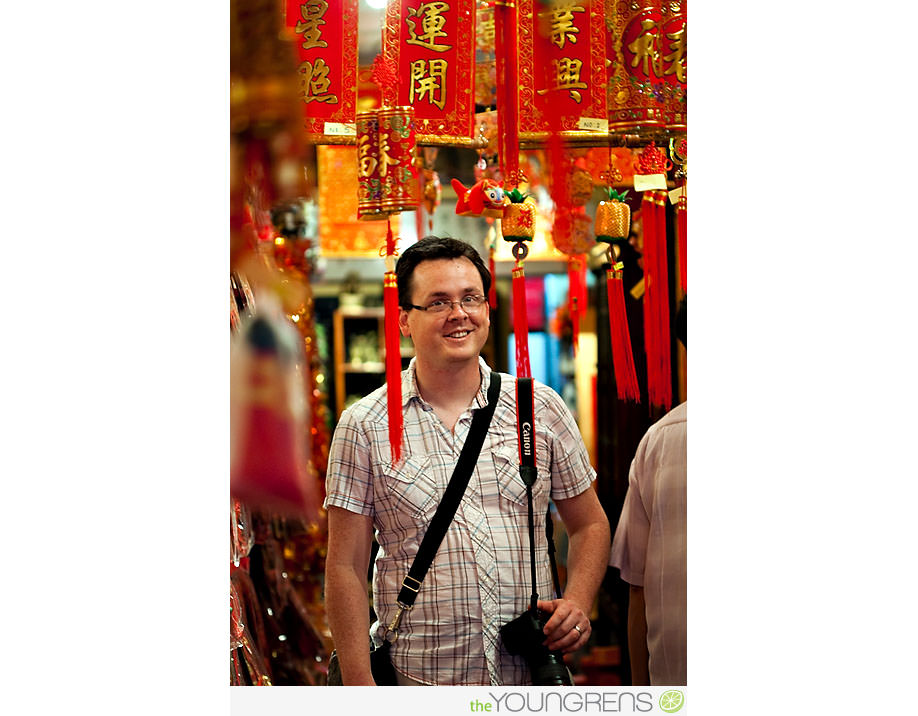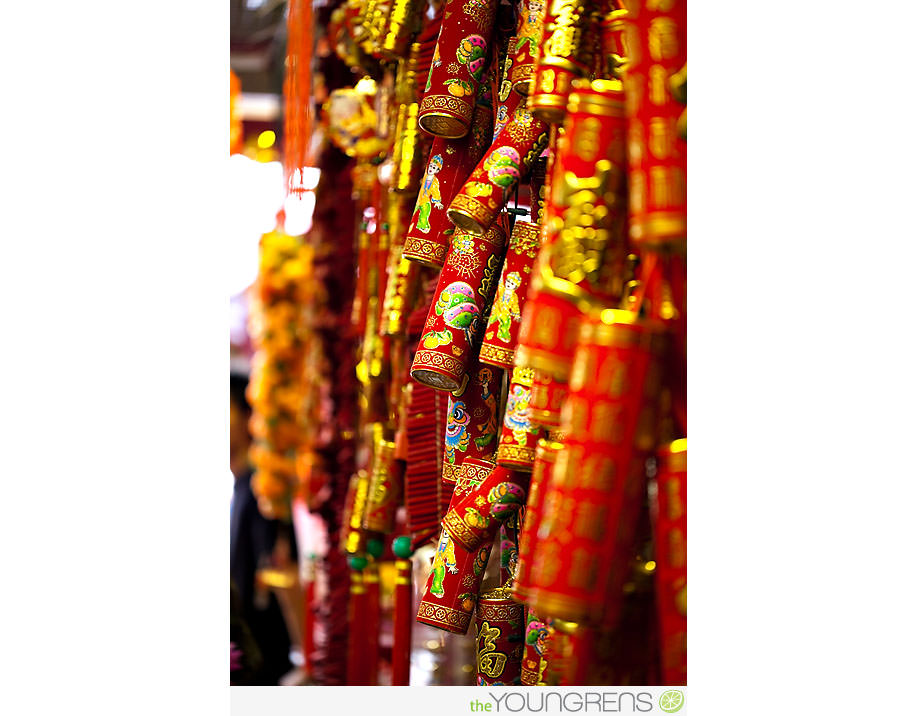 Cherry blossoms are a significant part of Chinese tradition, so there's a lot of beautiful cherry blossom decorations hanging everywhere.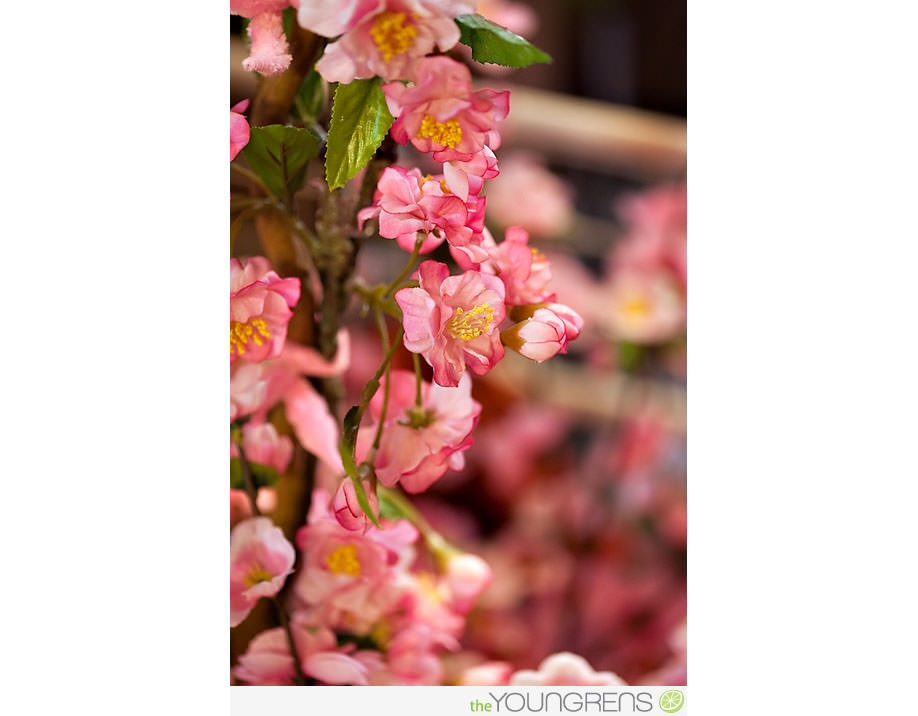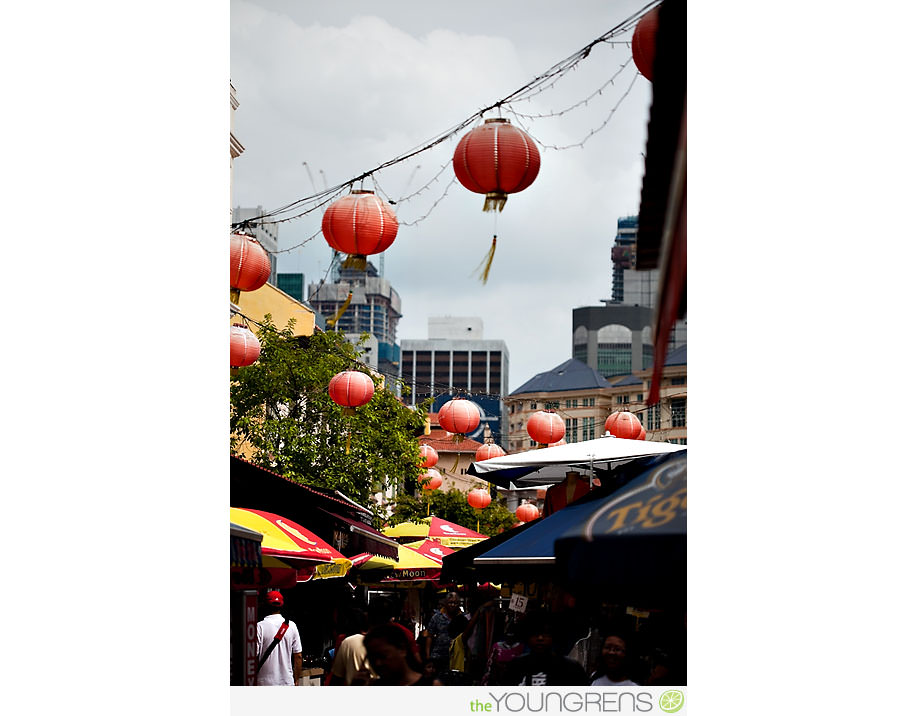 Since 70% or so of the population here is Chinese, it was really enlightening visiting Chinatown and experiencing just a few of the traditions and feeling the culture. Thanks for joining us on our tour!
Hugs,
Erin