Jeff's favorite breakfast dish to make me is mini-pancakes. He calls them Erin-sized pancakes, because I have this particular *thing* for mini pancakes…
It's not anything weird, but I just think that mini-pancakes are way better than regular sized pancakes in every way, shape, and form. It's so much more thrilling to eat a mini-sized pancake. They're teeny, and for some reason that teeny-ness makes me take my breakfast a little less seriously.
But I think the real reason I love mini-pancakes is because Jeff knows that I love them. When he makes pancakes, he always makes them small just for me and when he flips them he always says, "I don't get it, but if it makes you happy…" And then he puts my favorite tea in my favorite mug (with one Splenda and not two) and waits until the water in our kettle is boiling hot before pouring my cup. And when we have eggs with our pancakes, I know to put out the Tapatio and ketchup for Jeff and grind his coffee beans extra coarse for his favorite french press.
So it's not so much the pancake or it's size, but it's the knowing that goes into it. And when I woke up this morning, Jeff had made me a particularly tiny pancake. He even called it, "a mini-Erin-sized-pancake."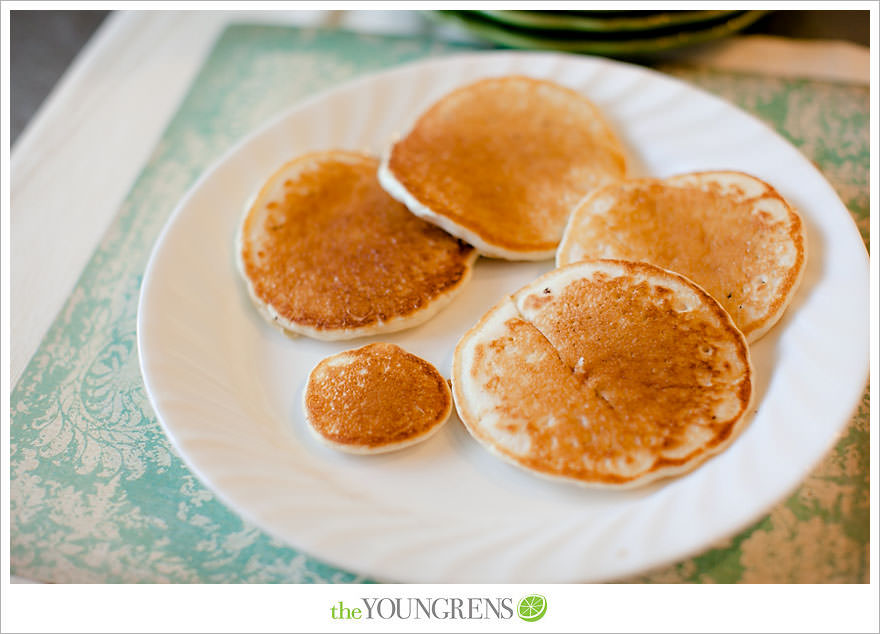 Hugs,
Erin