In March of 2010, Jeff and I were flying home from living in Southeast Asia for two months, and we got bumped from a flight in LA and received free round trip flights on United. I promptly used mine three months later to spend a week shopping in New York City with my best friend. Being the uber maximizer that he is, Jeff mulled over his options for about a year, and finally decided to spend a week at a friend's house in Cape Cod.
That week is this week.
So Jeff left for Cape Cod last Tuesday (two days after Hurricane Irene hit the coast – nail biter), and he'll be back in two more days. It's a time for his extroverted woo-master self to unplug and do something he's never done before – be alone. Completely. I'm so excited for him, because I've never known my husband to spend time alone by choice, and I can't wait to hear the verdict on whether he likes it or not. So far he's watched dolphins get rescued from the storm and had the photos featured on the local news, so I'd say it's been interesting to say the least.
I'm an introvert through and through, and I've been SO EXCITED for this week by myself. It's been go, go, go for us during the past six months or so with shoots, travel, weddings, work, interns, and summer playtime, and since Jeff and I work together, we're never alone.
Never.
So what have I been doing during this Introvert's Dream Week? Well, the day Jeff flew out, I went to the grocery store to stock up on food for myself, and I came out with three frozen pizzas, a French baguette, two lemons, and a pack of Oreos.
What? The lemons were on sale…
The checkout lady looked at me and said, "Frozen pizza and Oreos tonight, huh?"
I mumbled something about they were the only things that fit in my scooter basket and fiddled with my credit cards until my "groceries" were bagged and I could get the 'H' out of there. I thought it was an unwritten code that checkout ladies should never comment on your food items. Especially in the express lane. Sheesh.
So in the middle of 14 hour work days to cover Jeff's absence and get ahead on work, I've been eating nothing but Digiorno Frozen Pizzas and Oreos for the past six days. Well, except for Thursday night when I ate nothing but toasted baguette slices rubbed with garlic and drizzled in olive oil and sea salt.  That's it. Just bread with oil dumped all over it. For lunch… and dinner.
And then there was the lasagna at 10 pm on Friday night while I read Vogue and watched Mad Men in bed. And the slices of swiss cheese to go along with the rest of the baguette. The lemons remain untouched.
So this is what happens when left to my own devices. I eat uncontrollably. And then I go shopping. I spent all of Sunday roaming my favorite mall and revisiting my old loves – J.Crew, Banana Republic, Restoration Hardware – and then I went to the horse races and a Ben Harper concert with a girlfriend.
Basically, when Jeff is out of town, I let all of my vices come to the surface until it's time for them to hide away and be responsible again. Oh the shame and reality of it.
But hey, it's been a pretty great week.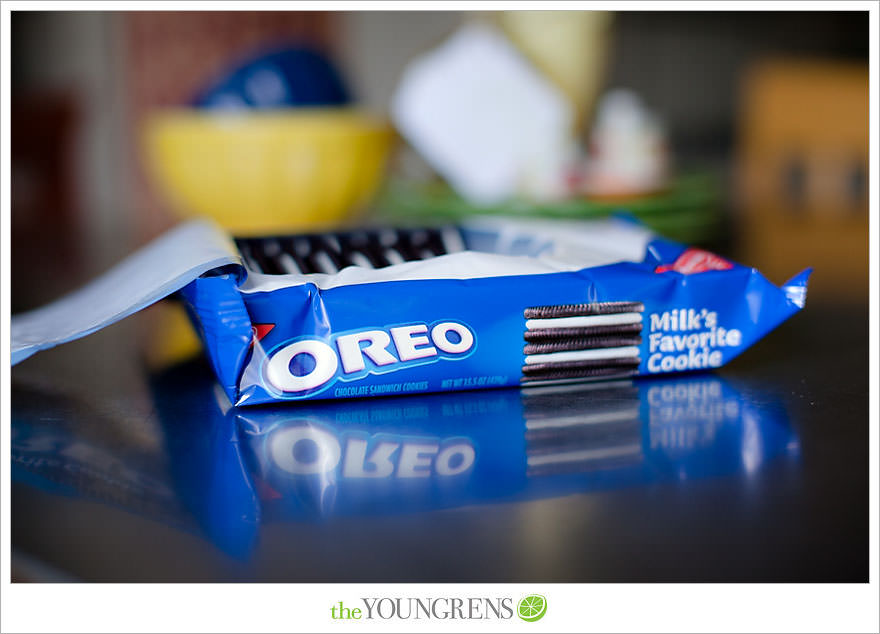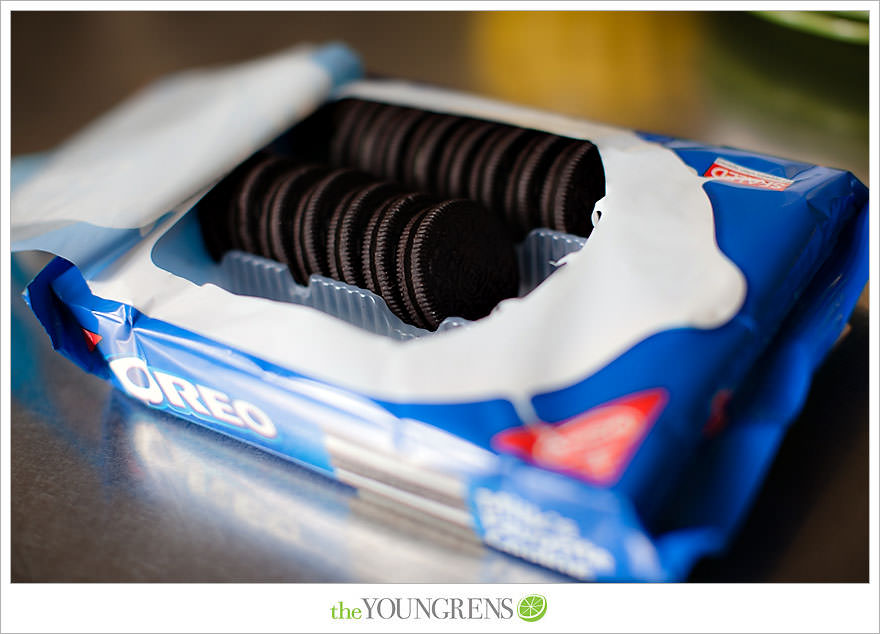 But now that he's been gone for six days now, I miss Mr. Jeff Youngren like crazy. Even though I relish alone time, humans are made to be around other people. To have someone to laugh with hysterically when finding a totally racist 60's Jell-O commercial on YouTube. Or to cuddle with during a Mad Men marathon. To wake up with on a rainy Labor Day Monday. To help me unclog the kitchen sink when I plug it up with a vat of rotten spinach… (long story).
And I have to admit – the only thing that makes this week so fun is knowing that my baby is coming home to me very soon.
Hugs,
Erin