New Zealand was the perfect mix of old and new for me. It was beautiful and mystical and romantical and unbelievable. It was Jeff, myself, and four of our close friends sleeping and living in an RV together for two weeks as we drove around the south island which was the perfect recipe for friendship disaster, but it was also the perfect circumstance to learn that us six friends all fit together seamlessly. There was absolutely no hint of drama, no negative vibes, nothing. Our two weeks of vacationing in our confined mobile space was smoother than The Doobie Brothers. That's the mystery of life I guess. And the puzzling mystery of friendship. Like the immense glacier carved cliffs of Milford Sound (and the jammin' tunes of the 80's synthesizer), the sheer magnitude and confusion of great friendships is as overwhelming as it is beautiful.
Jeff and I are not crazy hikers or campers or backcountry-packer folks, so this trip came with a brand new learning curve as our friends taught us the ropes of the outdoorsy life. As in, carrying our own stuff for three days across 20-some kilometers and pee in the woods along the way. Whaaa?? The hiking brought me back to my childhood when my dad took my sister and me backpacking. He gave us small packs, filled them with extra socks and oatmeal packets, and we hiked on our spindly ten-year-old legs to a lake to camp for the night. I remember stopping and resting a lot. I remember my dad's patience. I don't remember much of the actual camping, but I do remember running around the forest and the lake climbing, digging, and swimming. I remember the crusted layer of dirt on my arms that made me so happy.
I also remember falling into the lake on accident and soaking my last pair of extra socks. Dad was not happy. I had to squish my naked feet into my soggy boots and hike back to camp with my wet socks dangling from the belt of Dad's pack. They were like brownish-white emblems of my clumsiness. But I didn't care. As soon as they dried and three oatmeal packets later (which were supposed to be rationed), I was running around the lake again.
These memories came flooding back to me with every turn of the jaw-dropping New Zealand landscape. It was crazy how many different kinds of scenery and weather we experienced. We started in warm, dry wine country tasting the world's best Sauvignon Blanc in Marlborough, then hiked around the tropical waters of Queen Charlotte Sound before heading down south to explore Fox Glacier and backpack through gale force winds and snow on the Routeburn Track. After that, we explored a few glacial sounds and glow worms before heading even farther south toward Antarctica to drive around the sleepy towns and lighthouses of the seaside sheep country in the Catlins.
Most of our actual tourist photos and videos are on our iPhones (check out the Instagram hashtag #big6nz), and we used our big DSLRs for our more inspiring landscape images which I'm so excited to share here. Today I'm posting my favorite landscape images from the first half of our trip – Queen Charlotte Sound through Fox Glacier, Haast Beach, and the Routeburn Track – and then tomorrow we've got even more from the second half. These first two are from our hike through the sprawling and colorful Queen Charlotte Sound on the northwest corner of the island.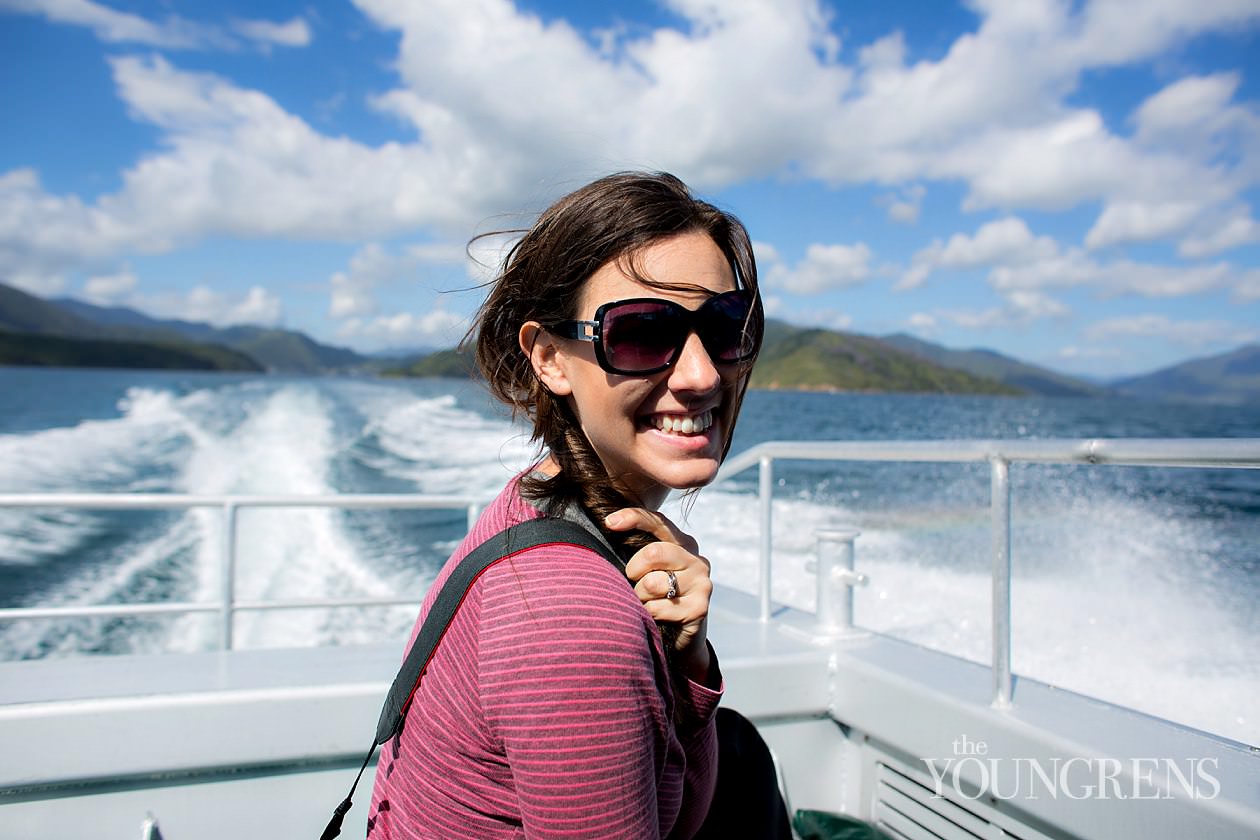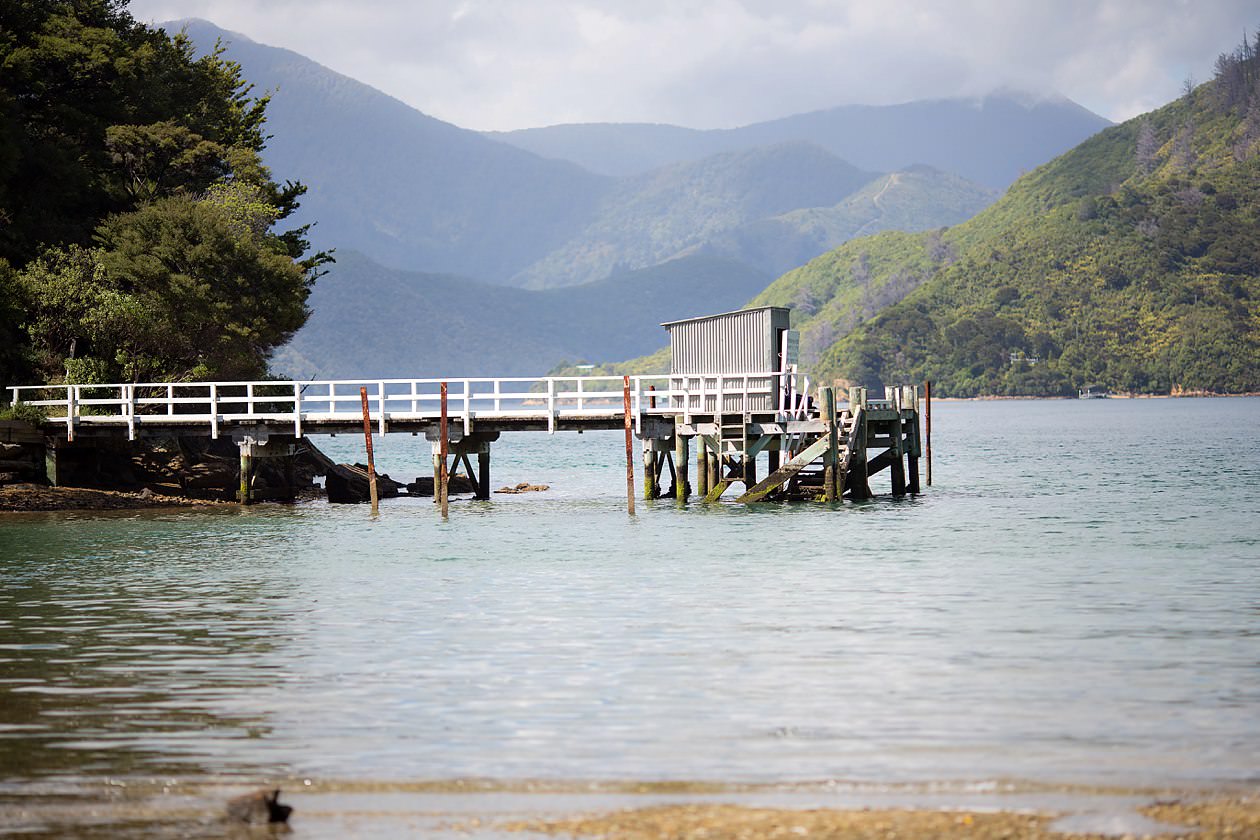 The water was unbelievably turquoise and clear.

Yep – that's a glacier. NBD. We had to wear cramp-ons and everything and my favorite part was crawling through this giant crevice (which we decided must be pronounced cre-VAWWZ).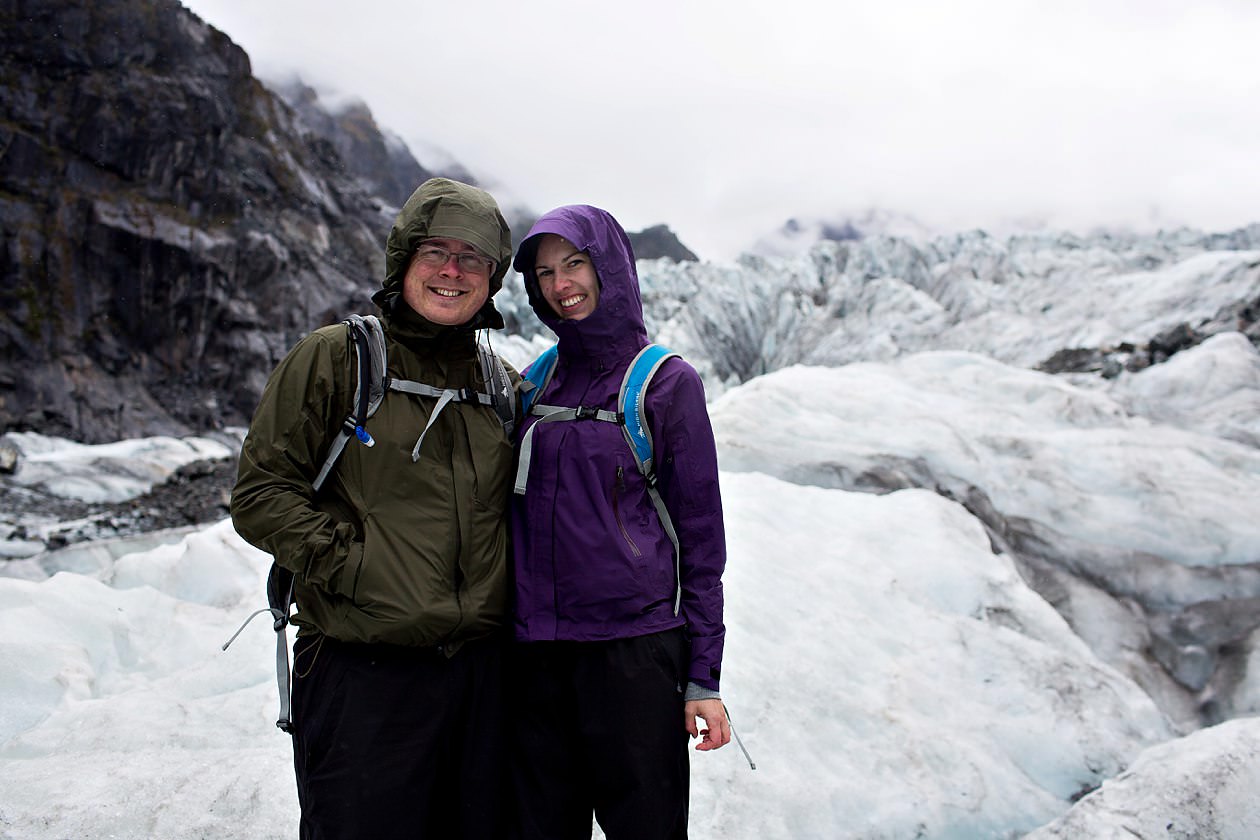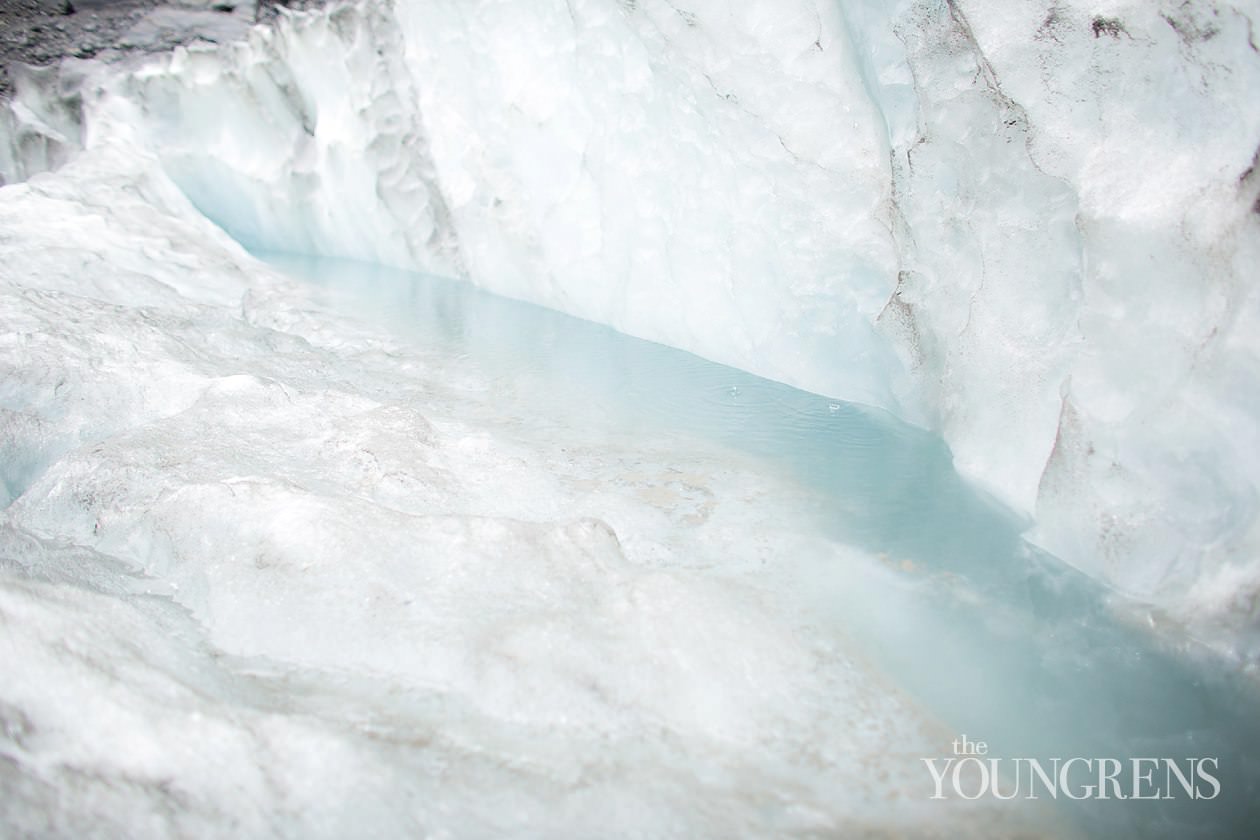 We were able to camp wherever we wanted alongside the roads and hills of New Zealand and one of our favorite campsites for photos ended up being Haast Beach where we had a magical sunset.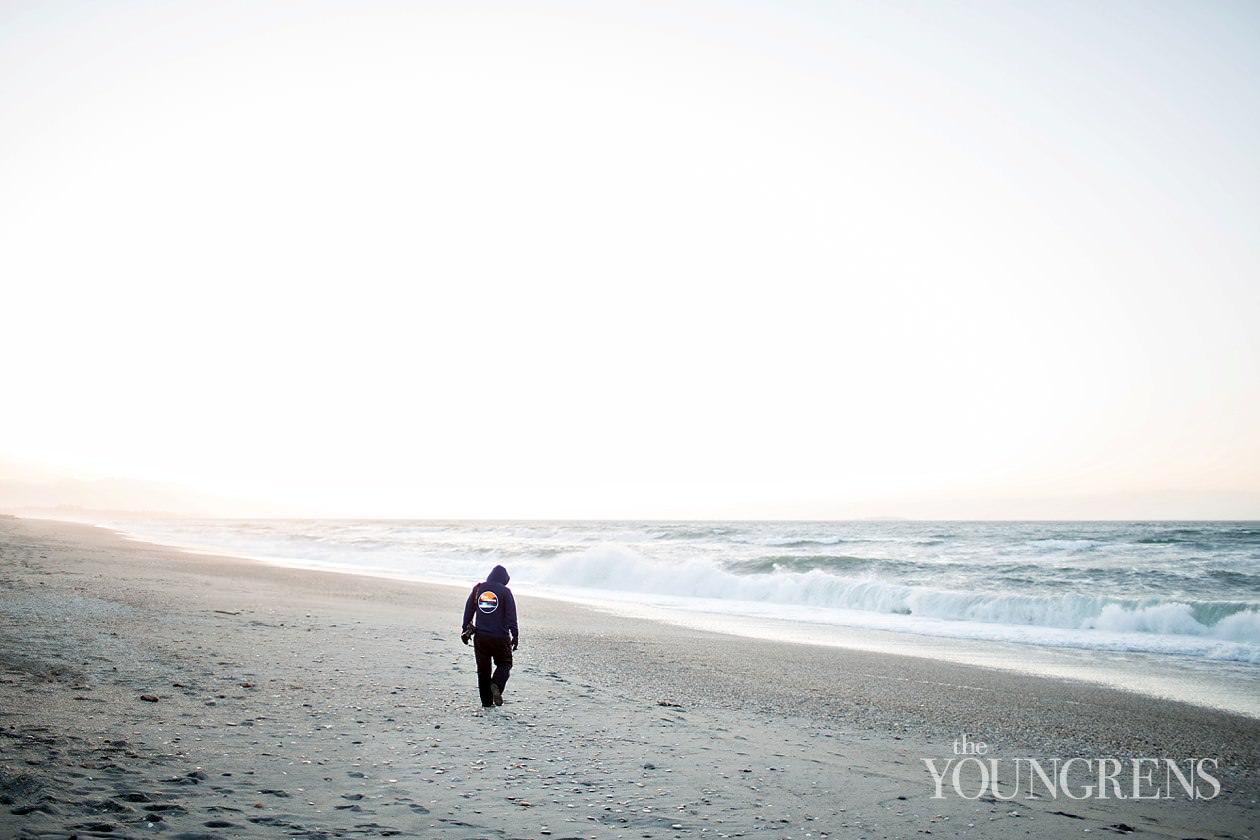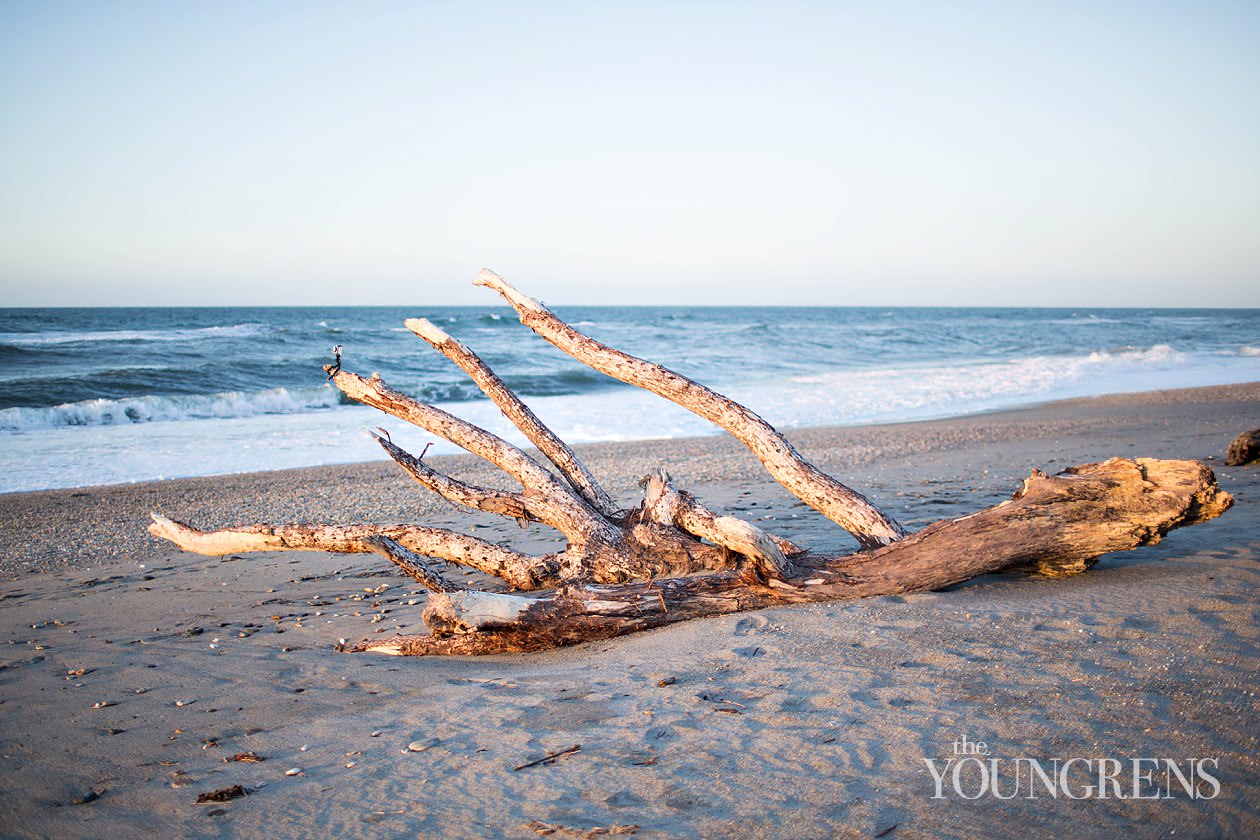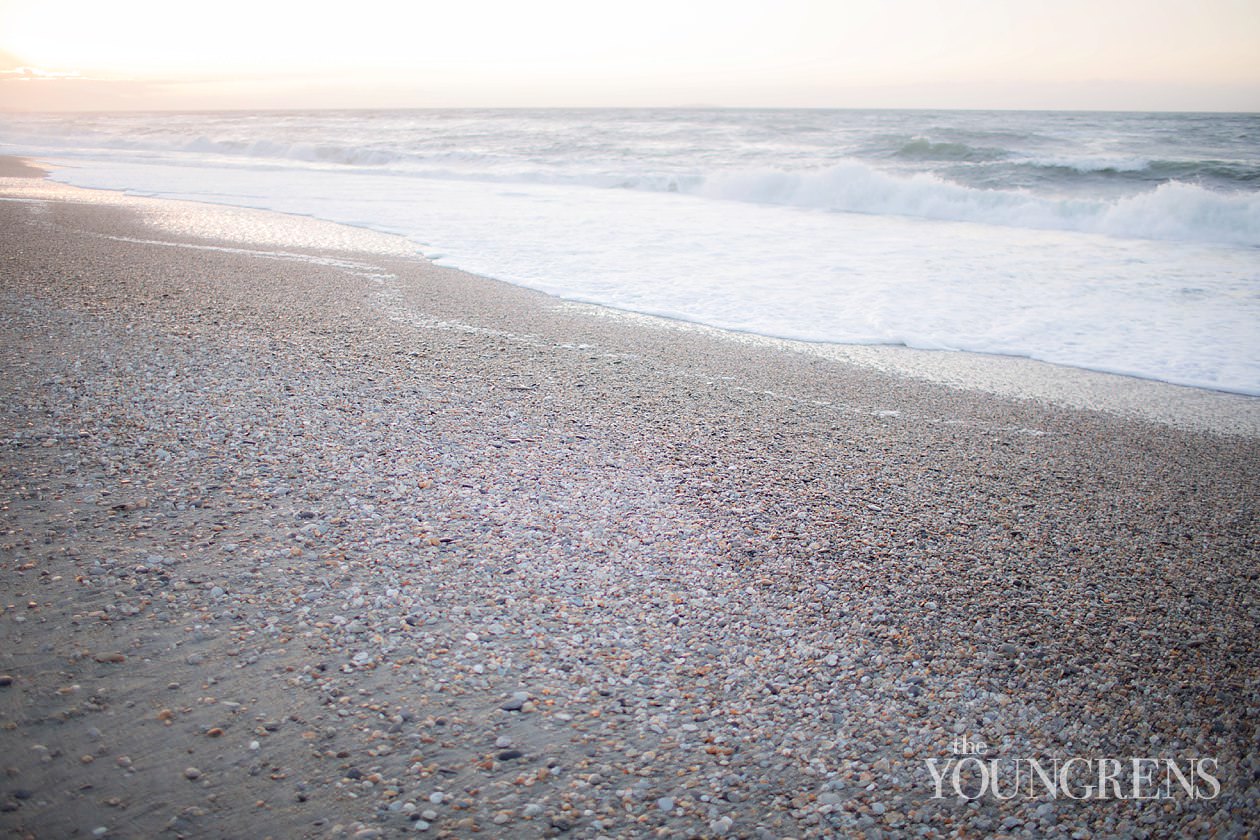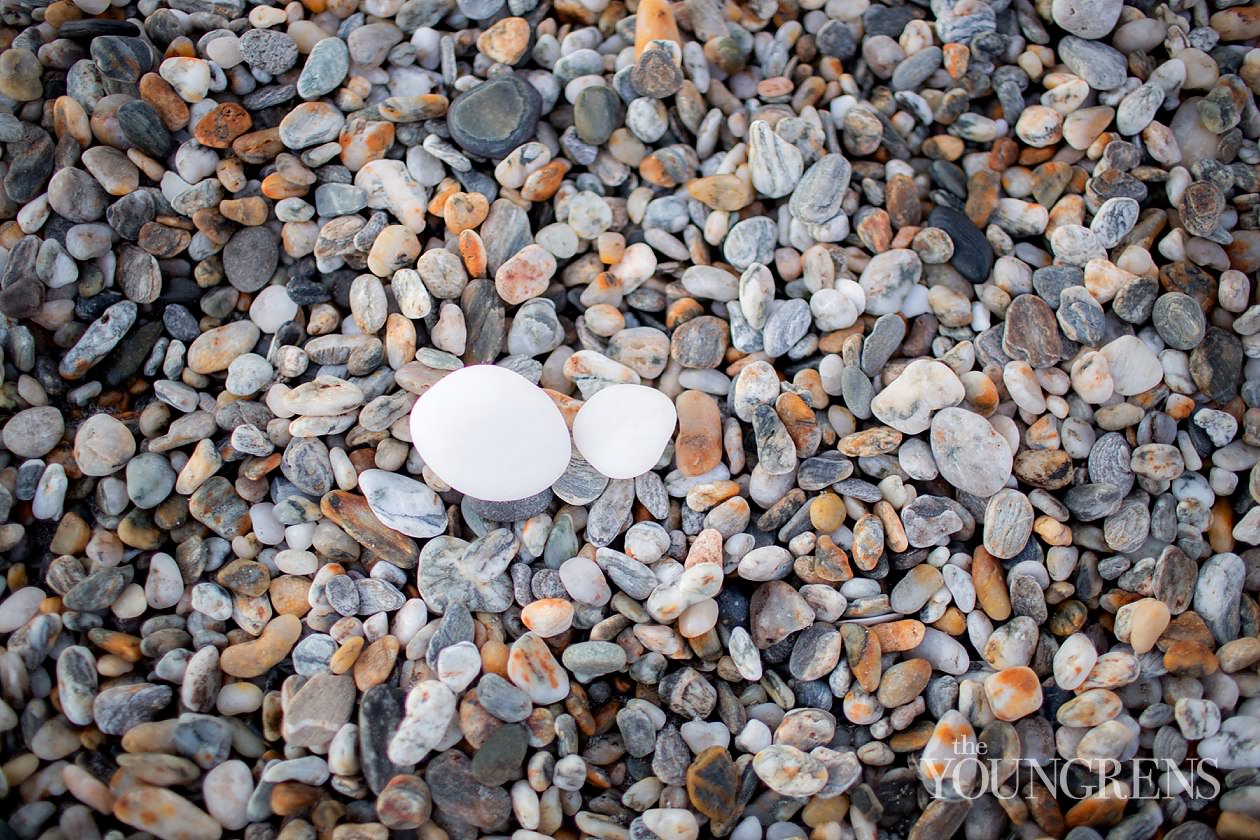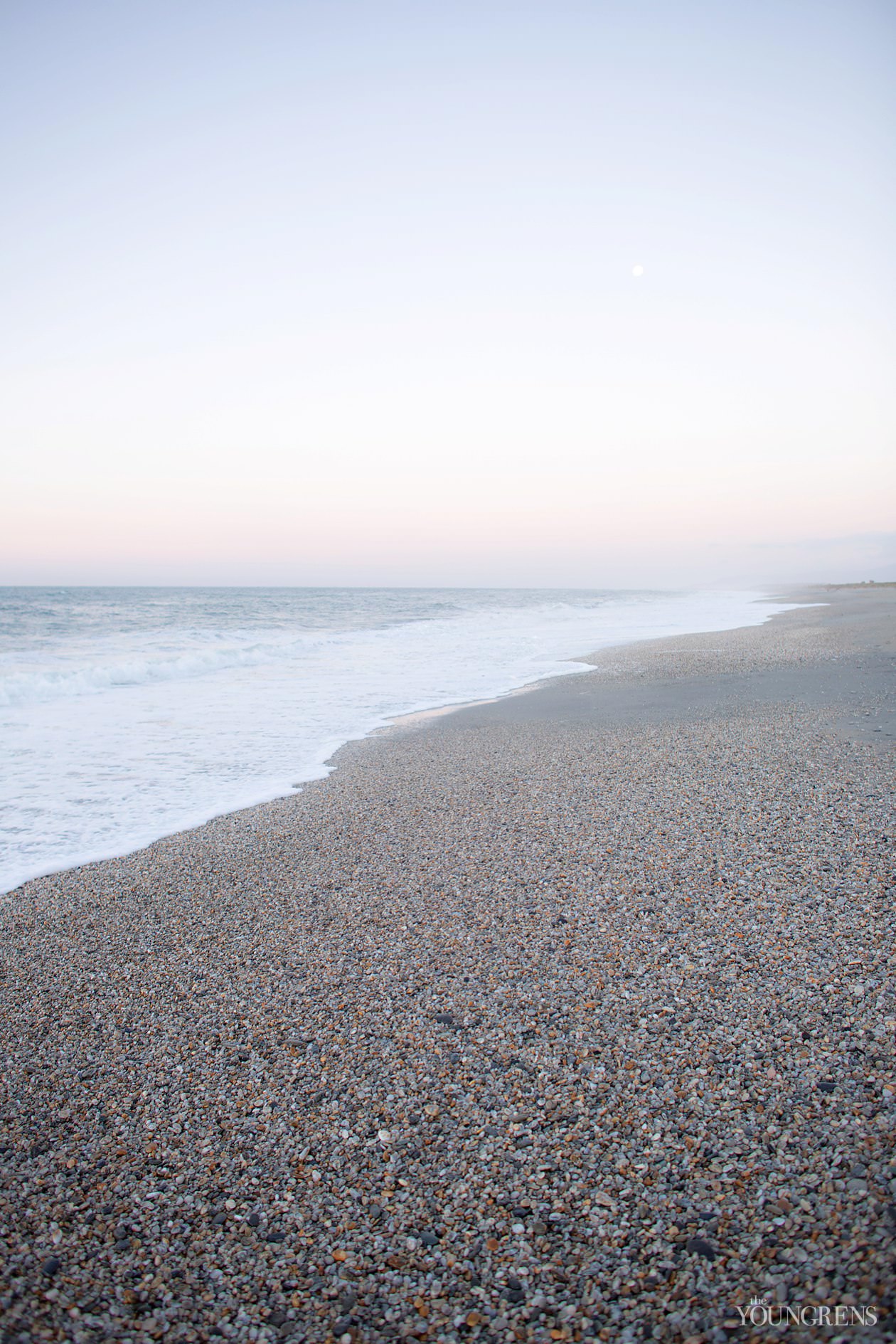 Our three-day backpacking trek on the Routeburn Track was the highlight of the trip (note for travelers: the Routeburn Track was AWESOME. Highly recommend). This is the view from our hut on the first night. We all sat outside in the freezing temperatures and watched the moon rise over the mountains. Yeah… ridiculous!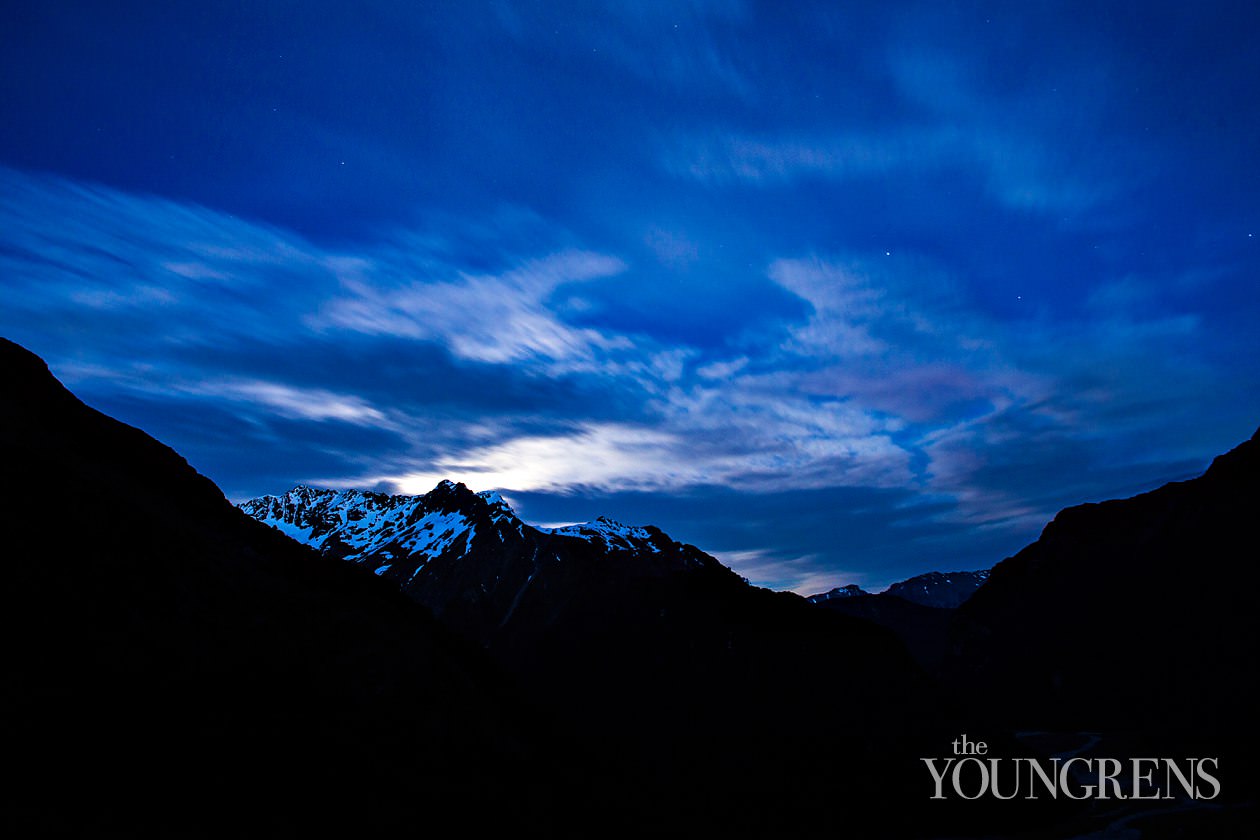 Passing over the Harris Saddle on the Routeburn Track, which was the highest, coldest, and windiest part of the trail. BUT it started snowing which made the experience soooooo worth it!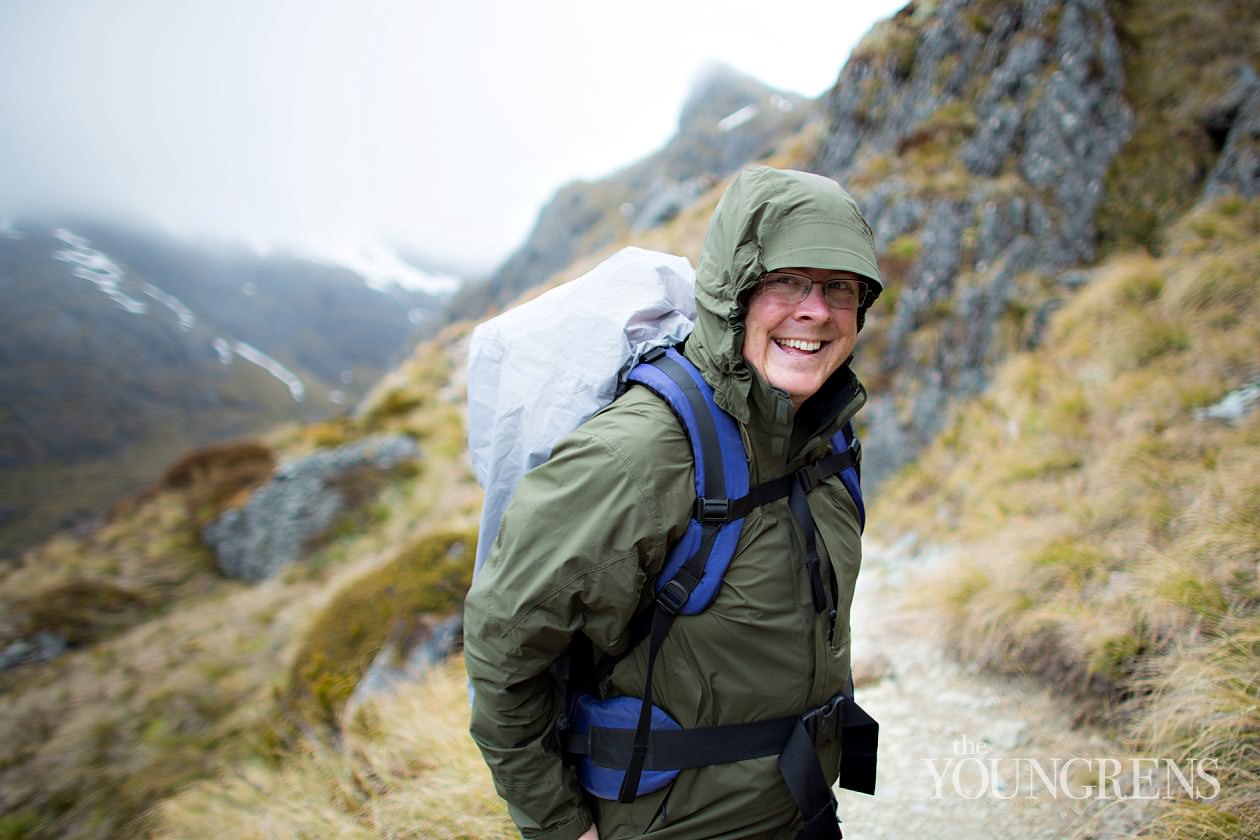 The landscape was everything you see in The Lord of the Rings and so much more – old, scraggly, and breathtaking. The old woods were near our hut the second night and apparently these trees are really, really ancient.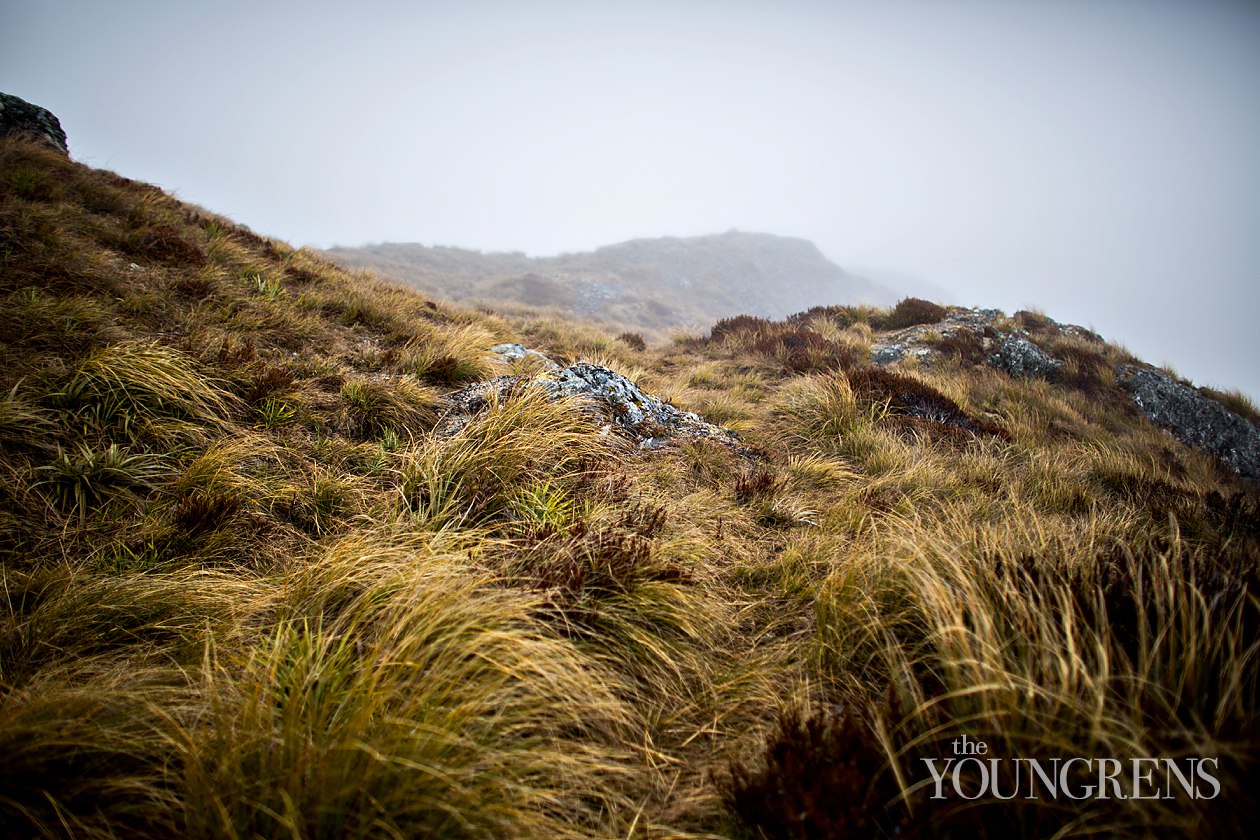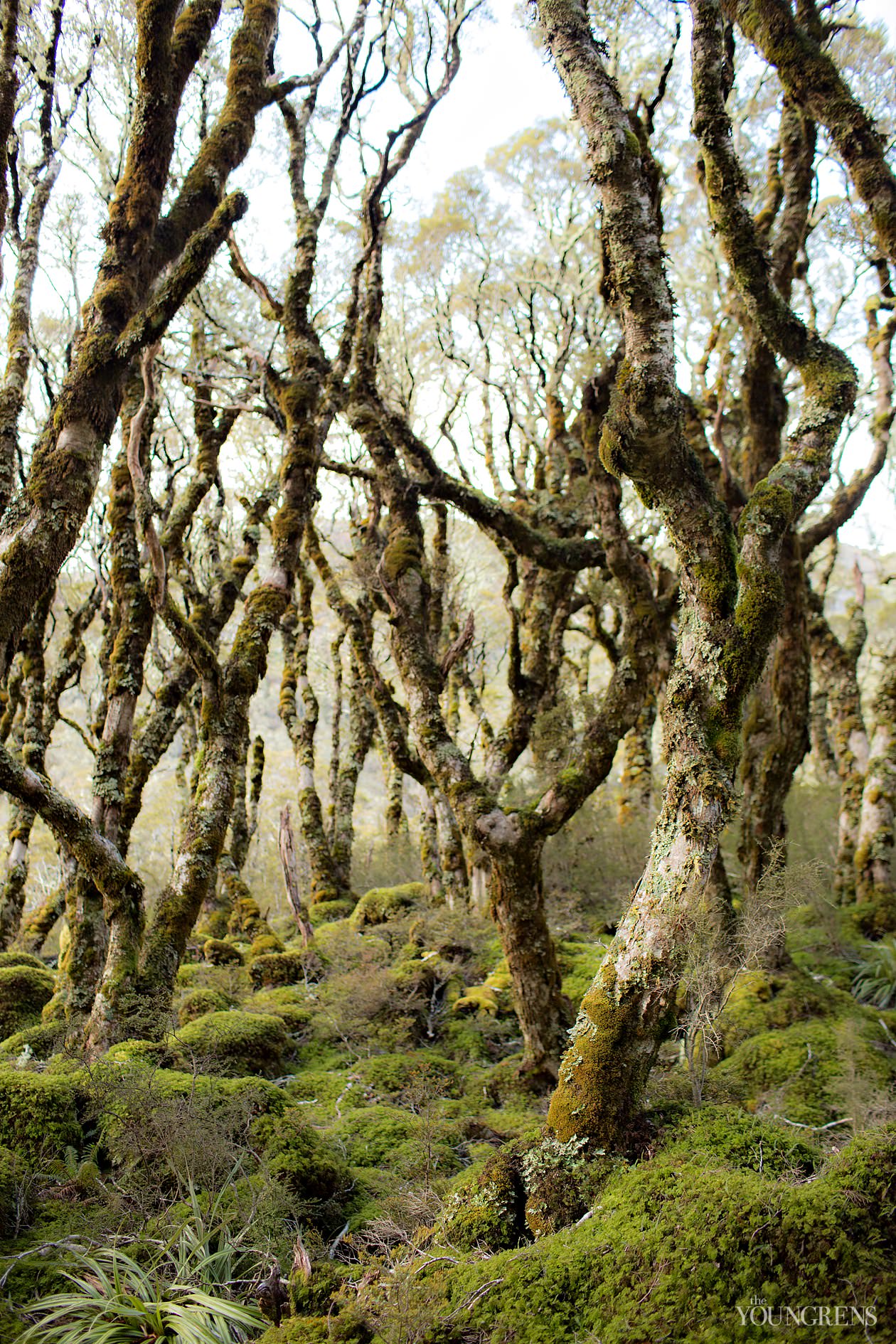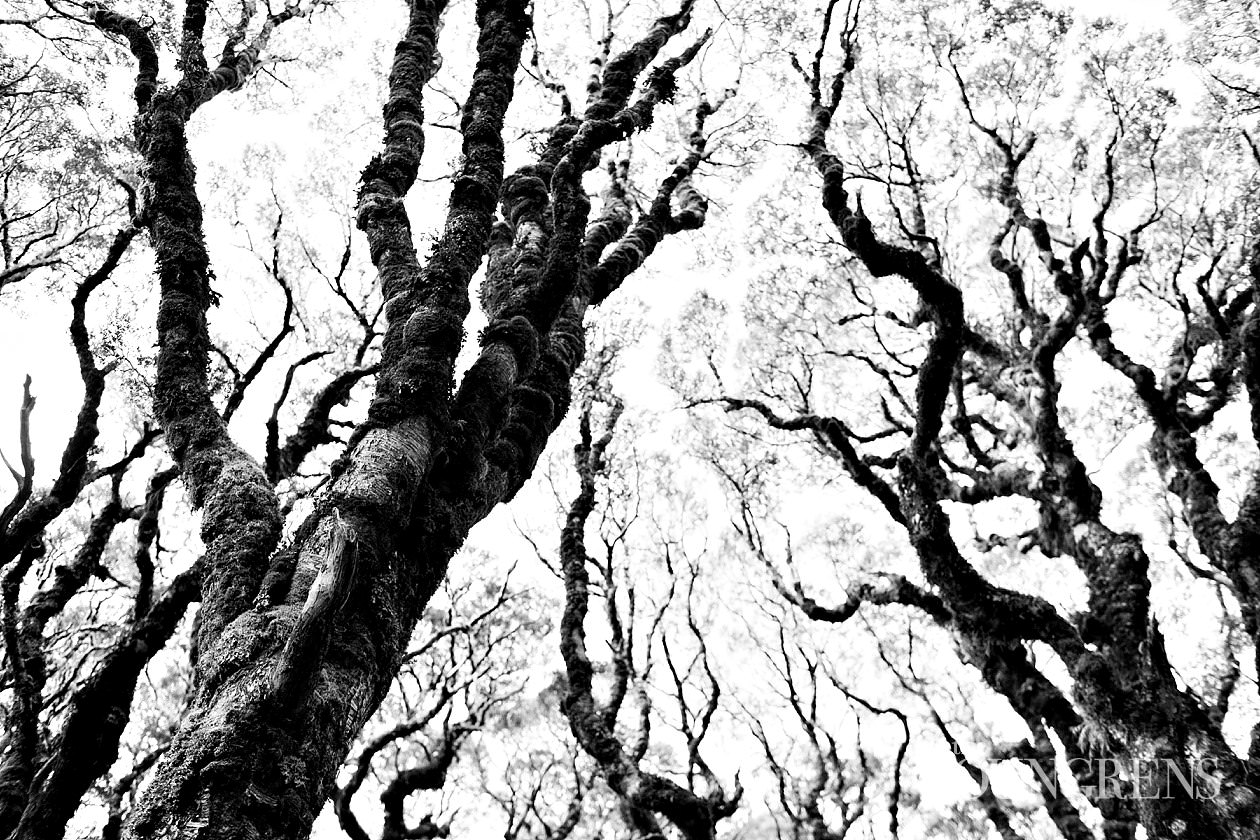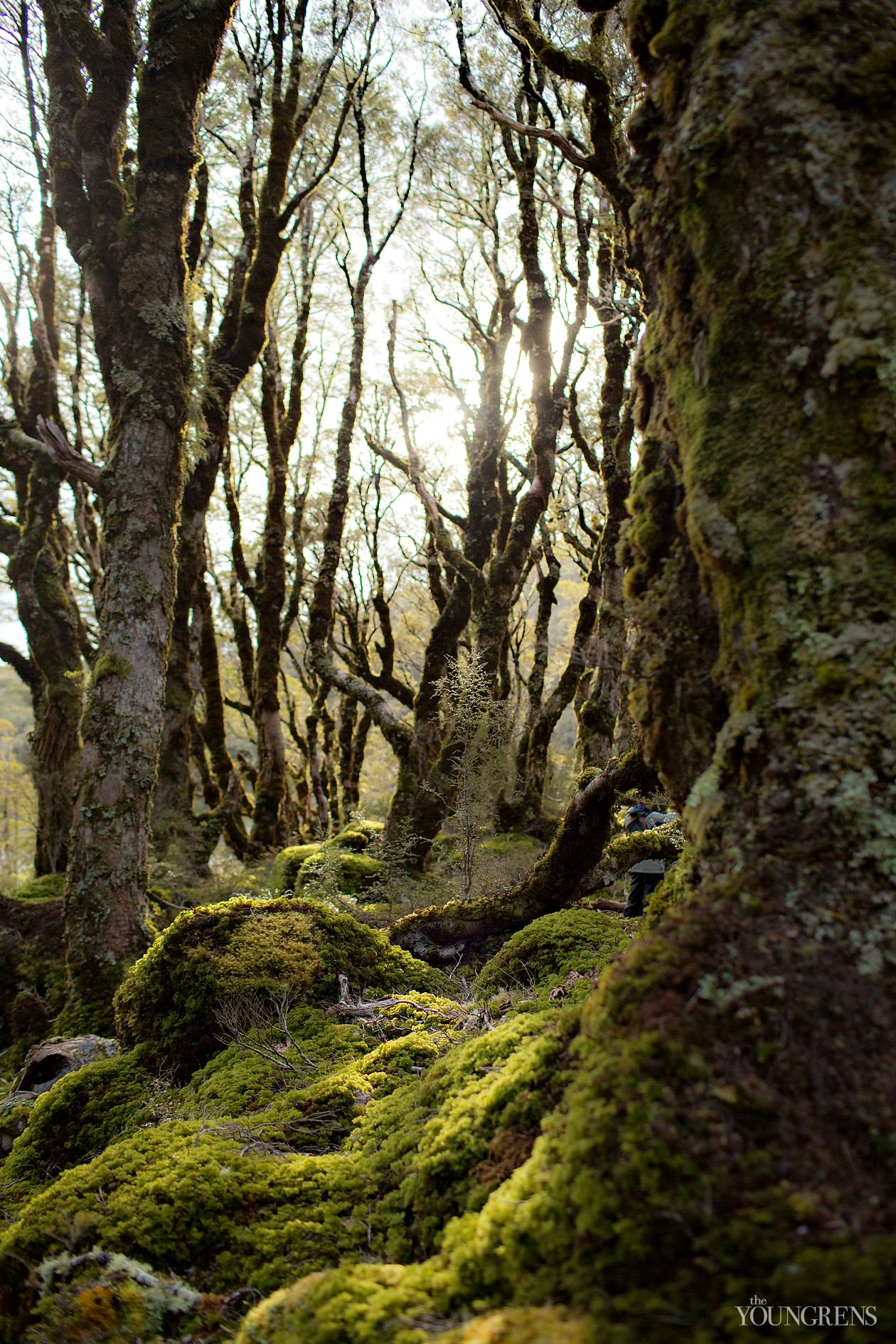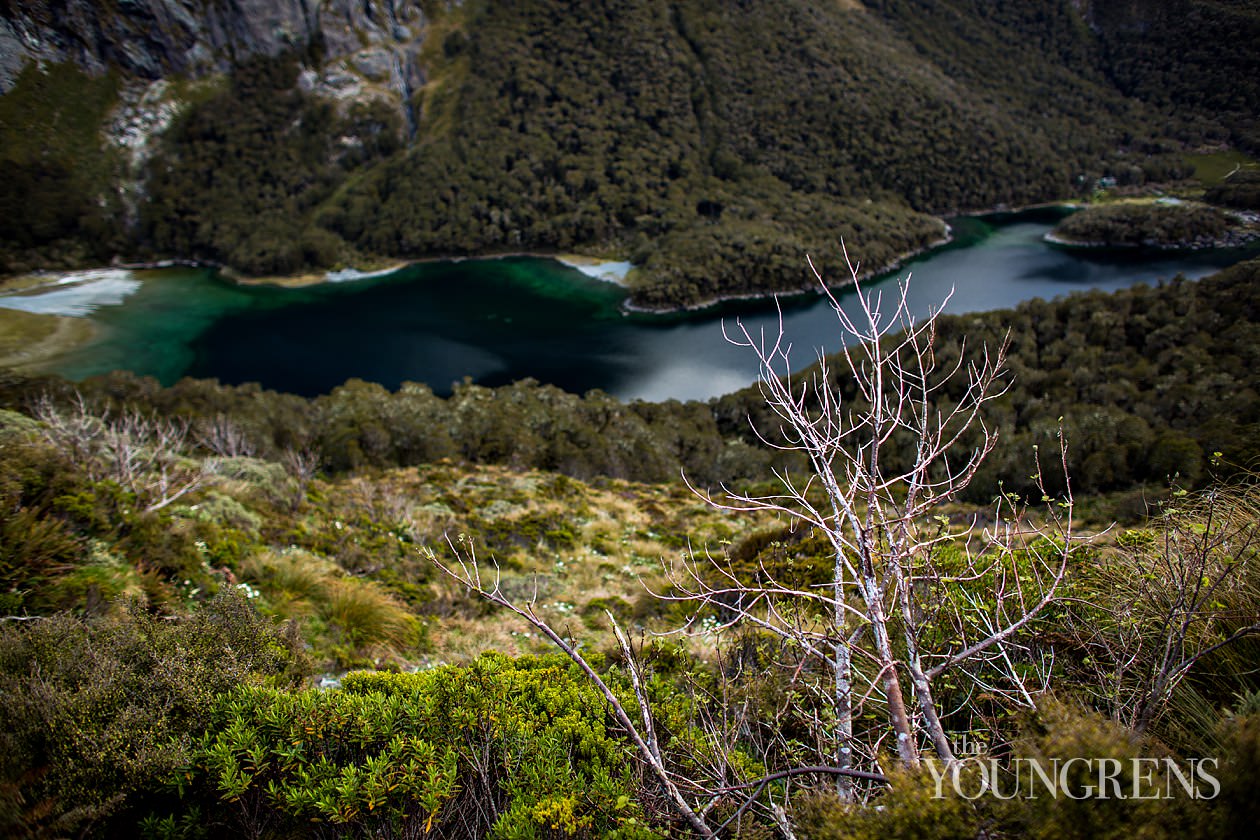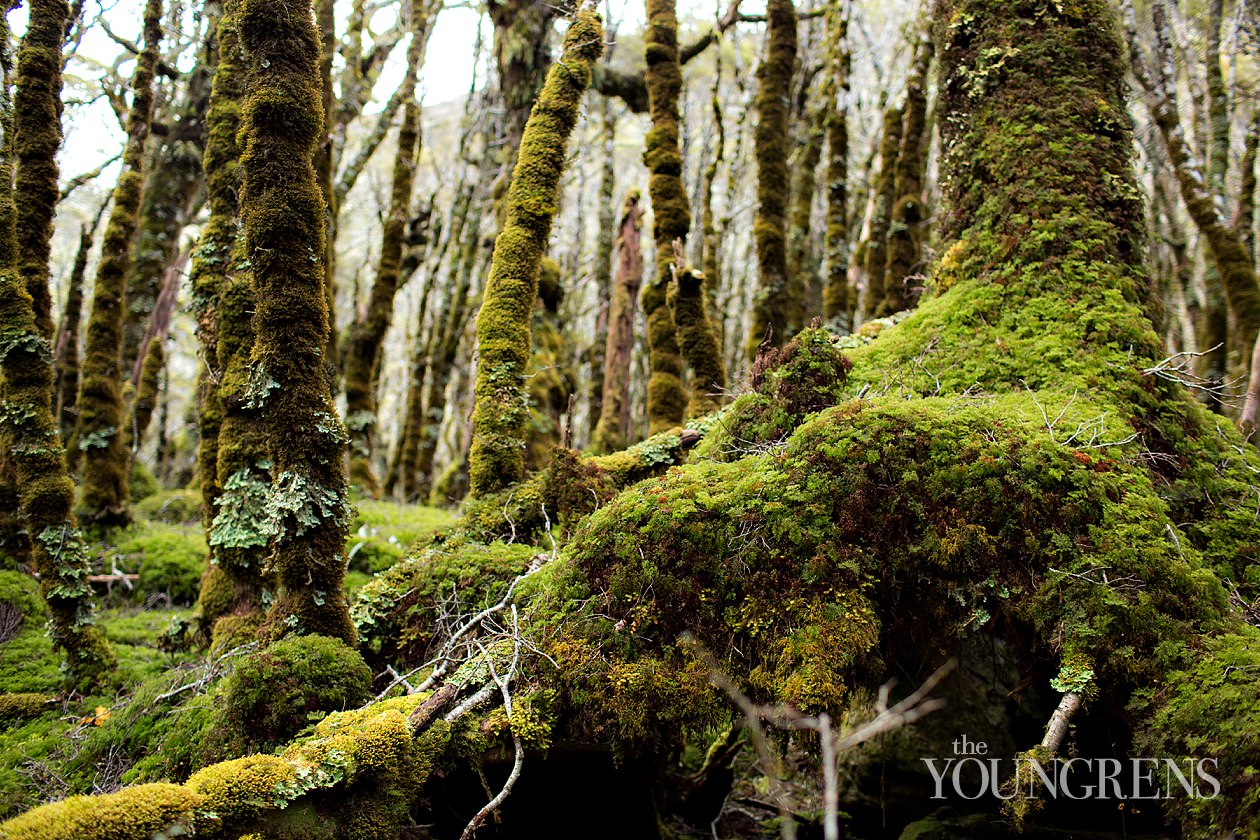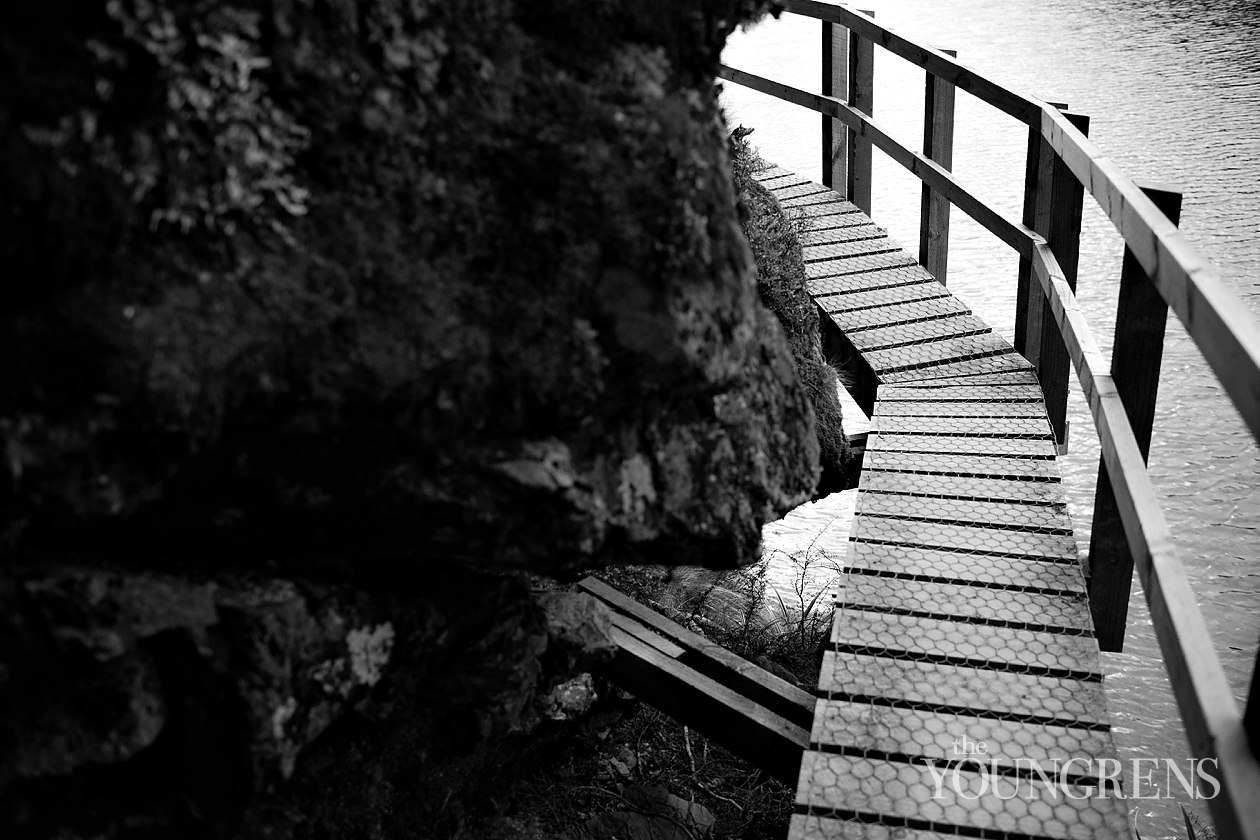 This is just a small taste of our trip and tomorrow's images are out of this world! Seriously, it's like a whole different planet down in New Zealand and I love it! See you tomorrow!
Hugs,
Erin