Today is a good day because (1) I get to start playing Christmas music round the clock for the next 30 days, (2) I woke up to the smell of banana pancakes made by the love of my life, and (3) I get to bust out the decorations. Anyone remember my Christmas Tornado from last year?
Well hold on to your hats and glasses folks, because this year is going to be the wildest ride in the Christmas wiiiiiiiiilderness. Can you tell that I'm excited about decorating this year??
Thanksgiving is a bit different this year for Jeff and I. All of our family is out of town, so we're spending today with just the two of us, Gracie the cat, a half turkey breast, and some wine. We'll see what Gracie thinks of the wine… But we're throwing a BIG Thanksgiving feast for all of our friends this Saturday, so our big day of food and fun is simply postponed. The preparations for the celebration are well under way (including almost 40 pounds of turkey thawing in the fridge) and I couldn't wait to share a little sneak preview of what's going down at Casa de Youngren. Basically, we're using this feast as an excuse to use all of our favorite wedding ideas from the past year. Can you guess which wedding each idea is from? (Hint: both Tuscany and Idaho are represented here – holla!)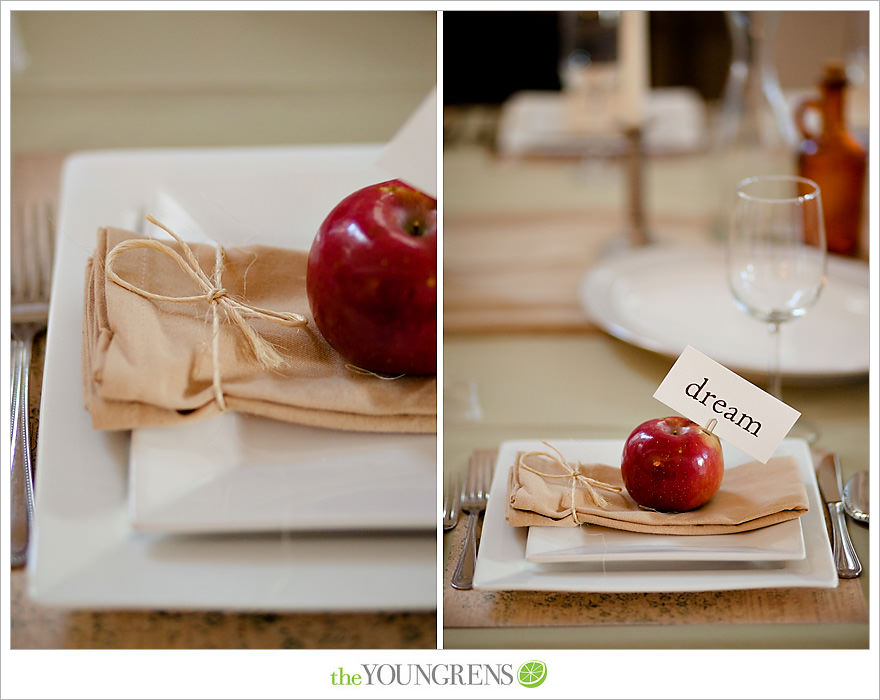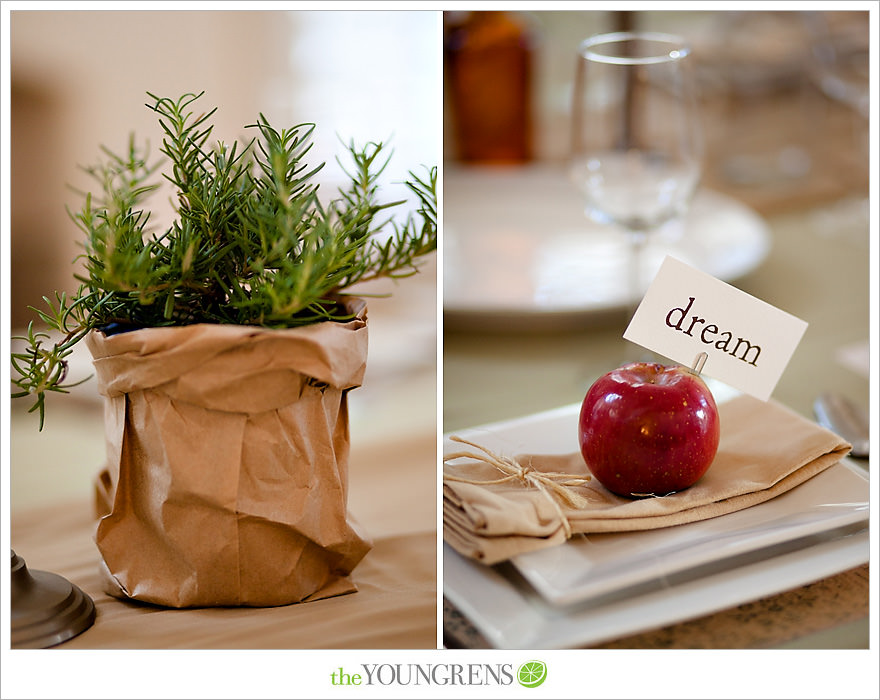 I'll be posting the full table setting when everything is completely finished. Until then, Happy Feasting!
Hugs,
Erin