I got this thank you note from Bryan and Crystal (of last week's STUNNING maternity session), and I laughed out loud. All of our couples know that I have a certain set of stock phrases that I use while I shoot, and I get teased about it. A lot.
"So cute!" "Perfect!" "Love it!"
And of course, "Beautiful you guys!"
But I always mean it when I say it. So there.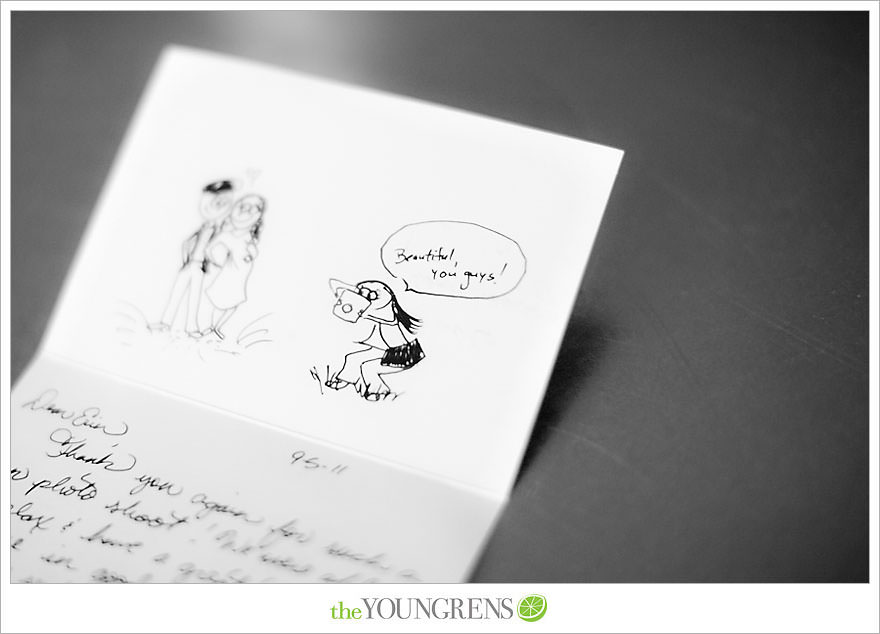 Hugs,
Erin