I've been loving these warm summer mornings lately when Jeff and I can make a way-too-big breakfast filled with waffles, eggs, hash browns, fruit, coffee and fresh-from-the-freezer orange juice. And I love the dance that the two of us have created in our morning rituals: bumping around the kitchen in our PJs, pouring each other's coffee, passing a kiss while tossing the salt, setting out the syrup, and tasting the eggs to make sure they're perfect while picking out the napkins and stepping over Gracie. It's just the two of us. With all of our habits and rituals, it's us. We know each other better than we know ourselves. We reach for the stirring spoon before the other asks for it. We pour the perfect amount of orange juice in the other's glass, and skip the sugar in their coffee. And we slide open the screen door for Gracie because we just know she'll be clawing at it soon so she can rub her head on the fountain outside.
But even though I love just the two – well actually three – of us, a full kitchen is the best kind of kitchen. I love when we get to share our kitchen space with other people. Like crazy Thanksgivings when all of the aunts and uncles and cousins bombard the place like bees to honey. I love the warmth that bodies create when we're in community, and how conversation seems to chase away the shadows that dominate an empty room. It's so close and comfortable when good people are nearby.
After our monthly Pictage User Group meeting on Wednesday, our friends, Daniel and Megan Lundgren, stayed at our place for the night, and when we woke up in the morning, they made us one of those hearty, warm breakfasts that just makes your tummy smile.
First, there was baked french toast. Just look at that warm crunchy bread!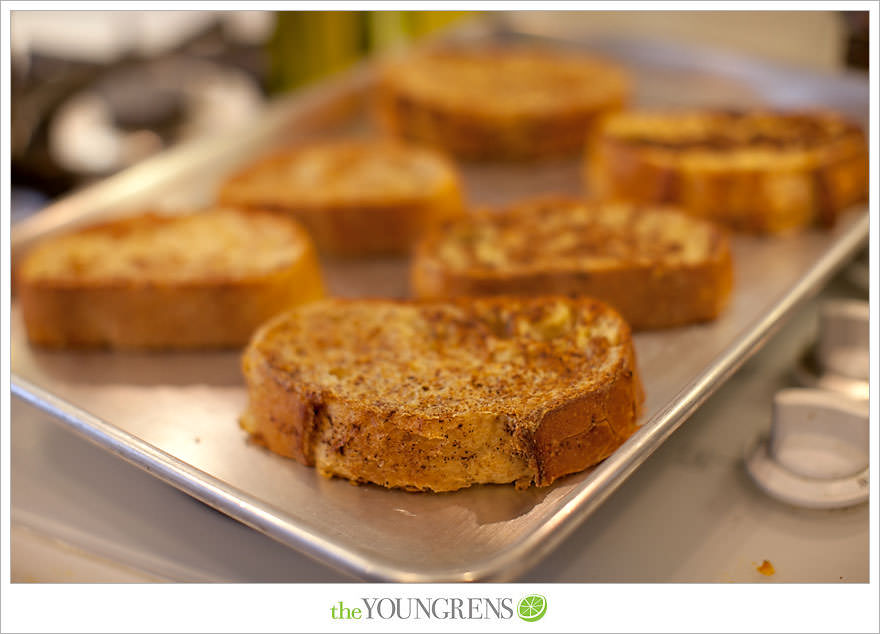 Then Daniel showed us how the make the best eggs in the world. Seriously, these eggs were creamy, fluffy and basically AMAZING.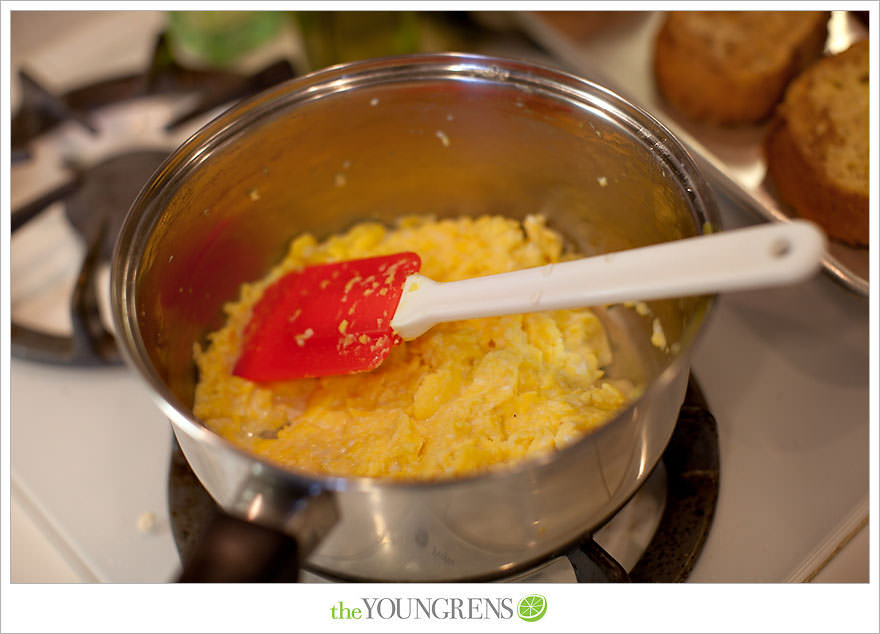 We squished at our tiny kitchen table. No the fifth plate isn't for Gracie the cat. It was actually for one of our interns, Heather, who will be appearing on the bloggy blog soon…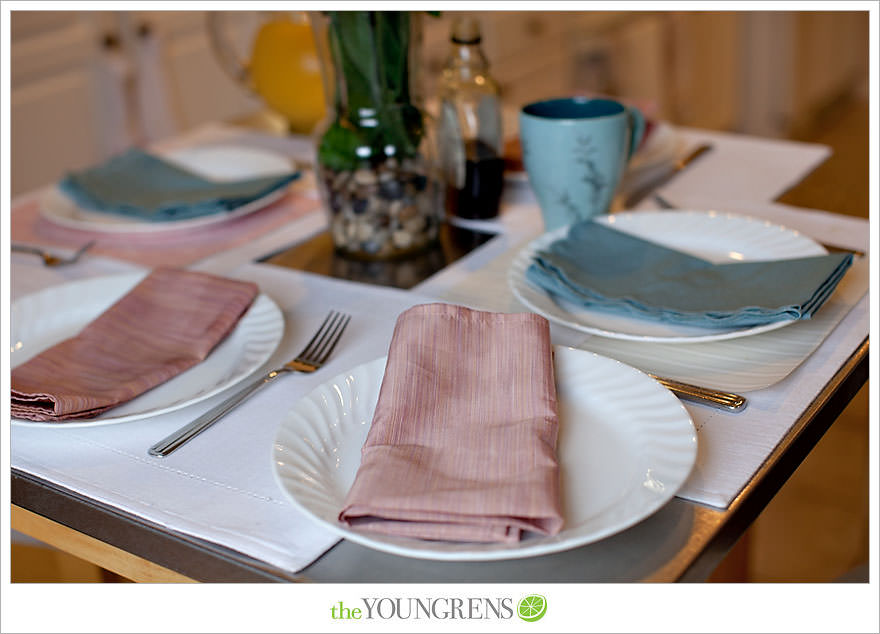 We finally opened up our bag of coffee that we bought in Costa Rica. Yummy, yummy, yummy.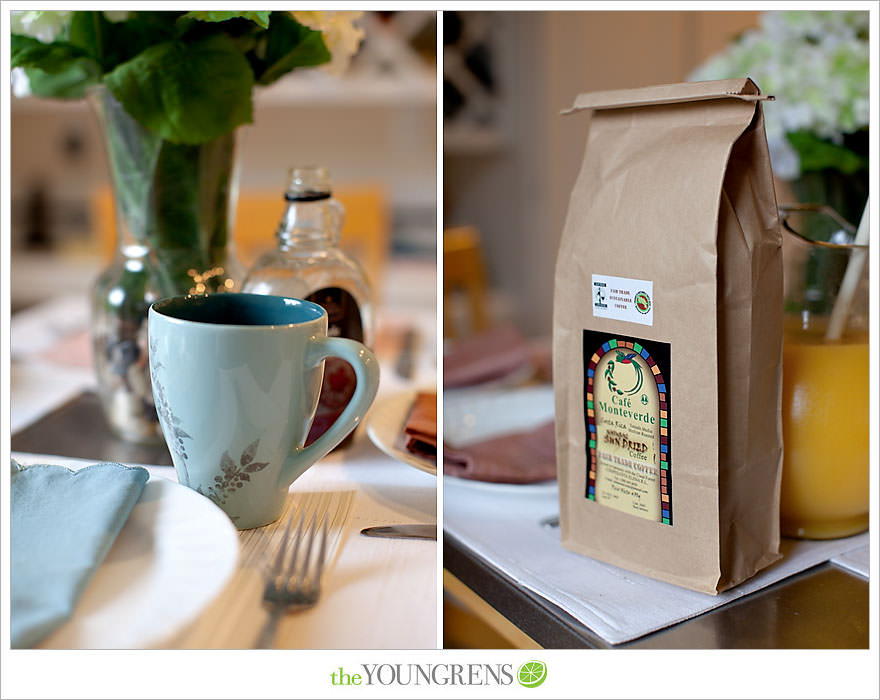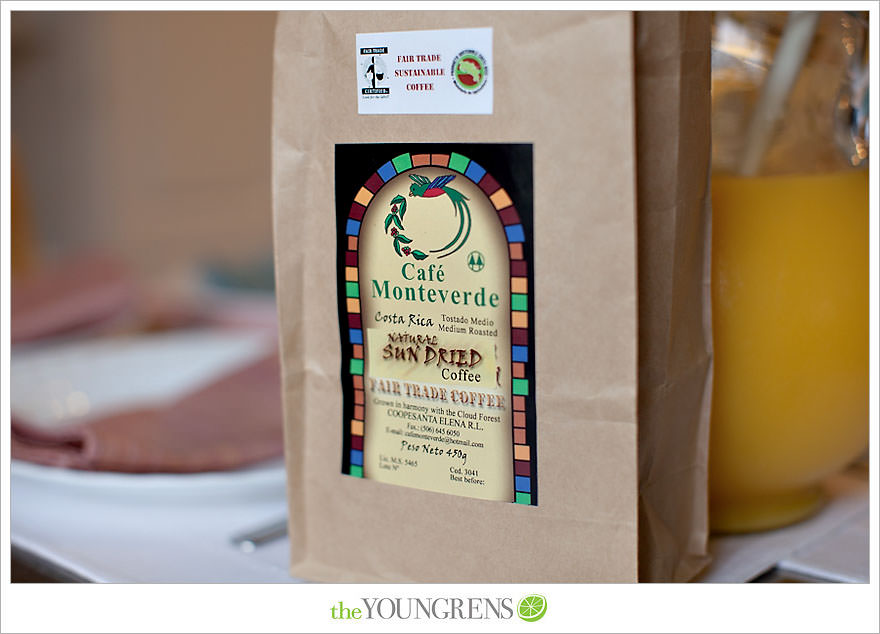 And, of course, it wouldn't be a Youngren breakfast without a big 'ol jug of OJ.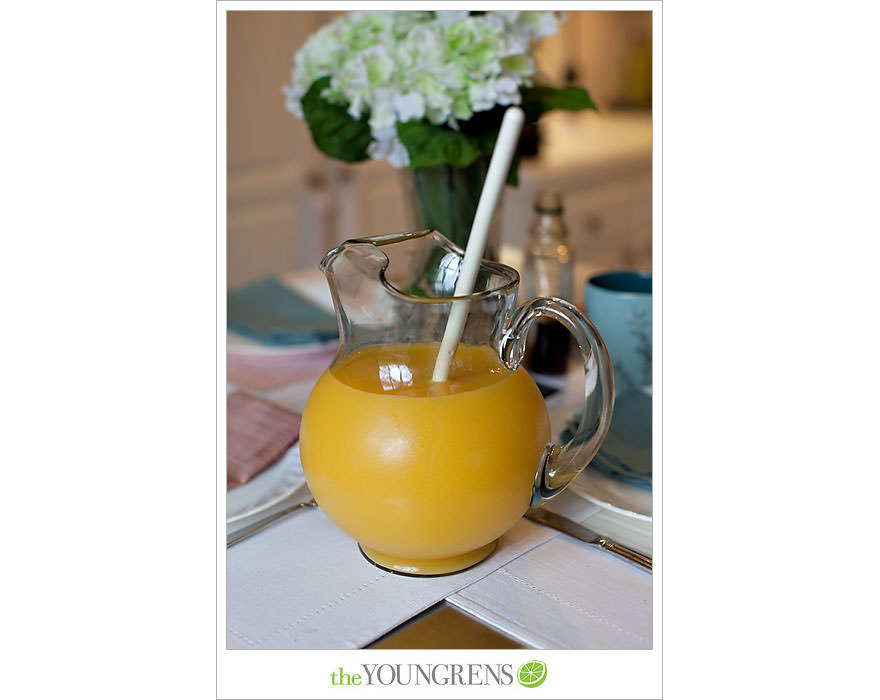 And of course I didn't remember to take a picture of everybody until they had already left. I'm such a photographer… Thanks Daniel and Megan for bringing some warmth and goodness to Casa de Youngren! Love you guys!