Oh. My. Dear. Heavenly. Goodness.
I'm not a cookie person really, but I'm definitely an Almond Butter Sandwich Cookie convert. These cookies are nothing short of HEAVEN. And every time I've made them for friends, the health-nuts at the party that always skimp on dessert gobble them up like they're made of carrots instead of sugar.
A win for the dessert lovers? Oh yes.
Made with almonds, brown sugar, whole wheat flour, and almond butter, they have a delicious texture without losing any of the creamy, buttery flavor that cookie lovers crave. Plus, they're finished off with a honey-vanilla cream cheese filling to make the already delicious cookies into drool-worthy sandwiches.
Go ahead – make a batch of these and you'll never go back to regular butter cookies again…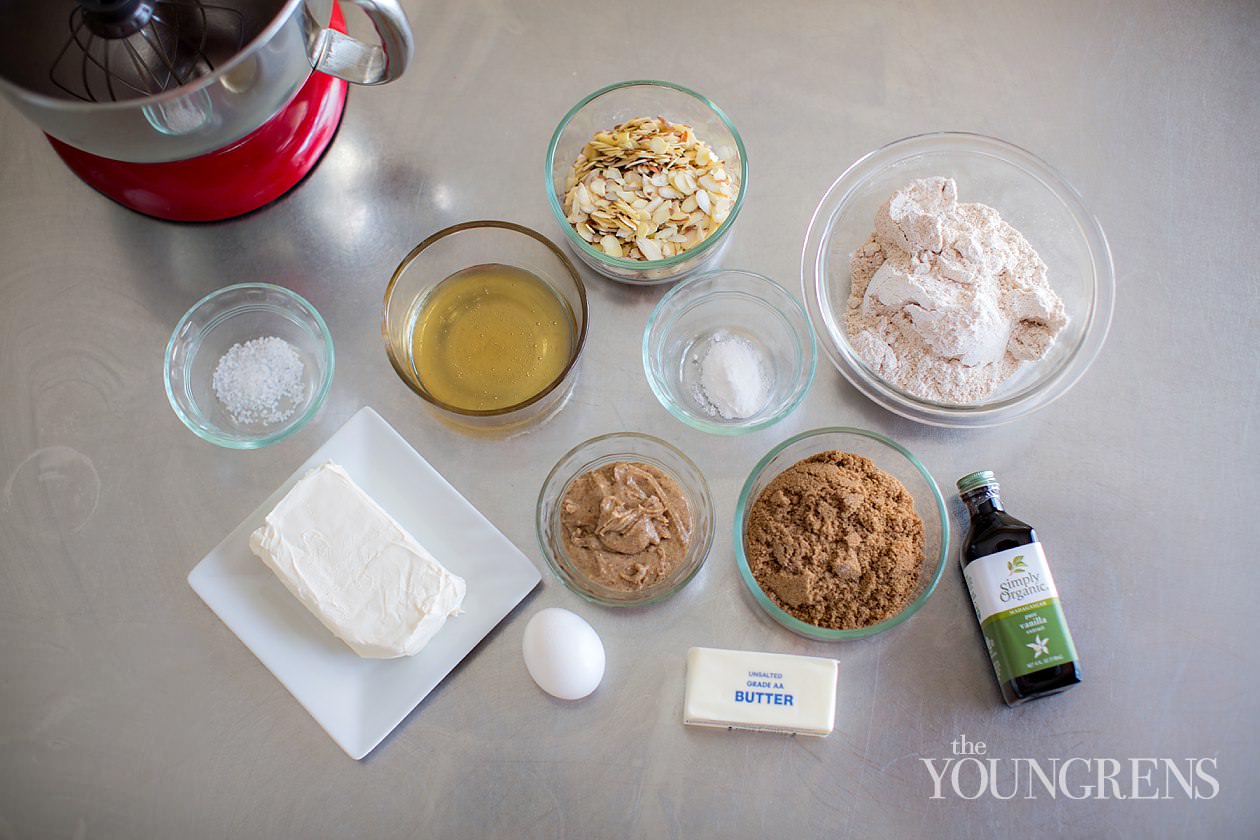 First, mix together your dry ingredients of whole wheat flour, baking soda, and salt in a medium bowl. The whole wheat flour definitely makes a big difference with the almond butter and almonds, so don't substitute with regular flour.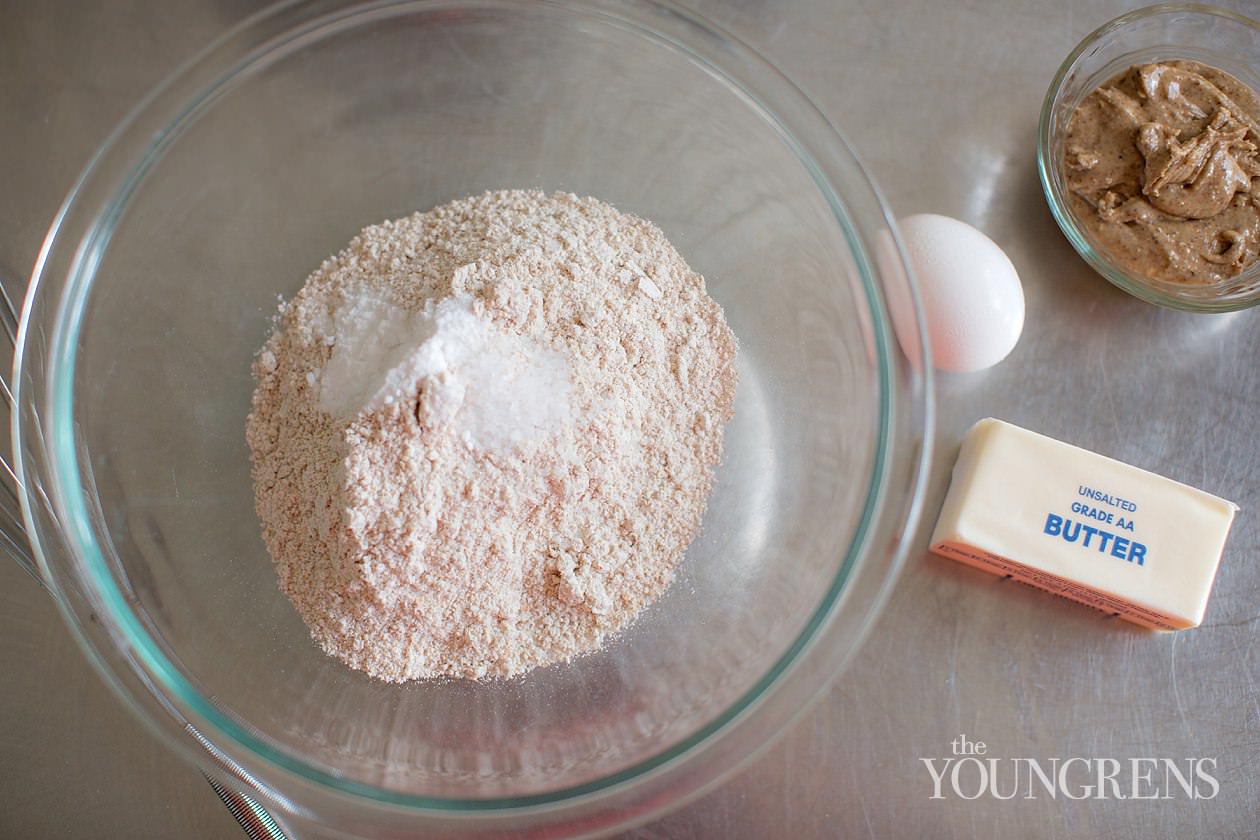 Then beat your wet ingredients together (I lied by the way – these cookies DO have regular butter, but are mostly made of almond butter). Start by beating the regular butter until it's nice and fluffy, then add in the almond butter.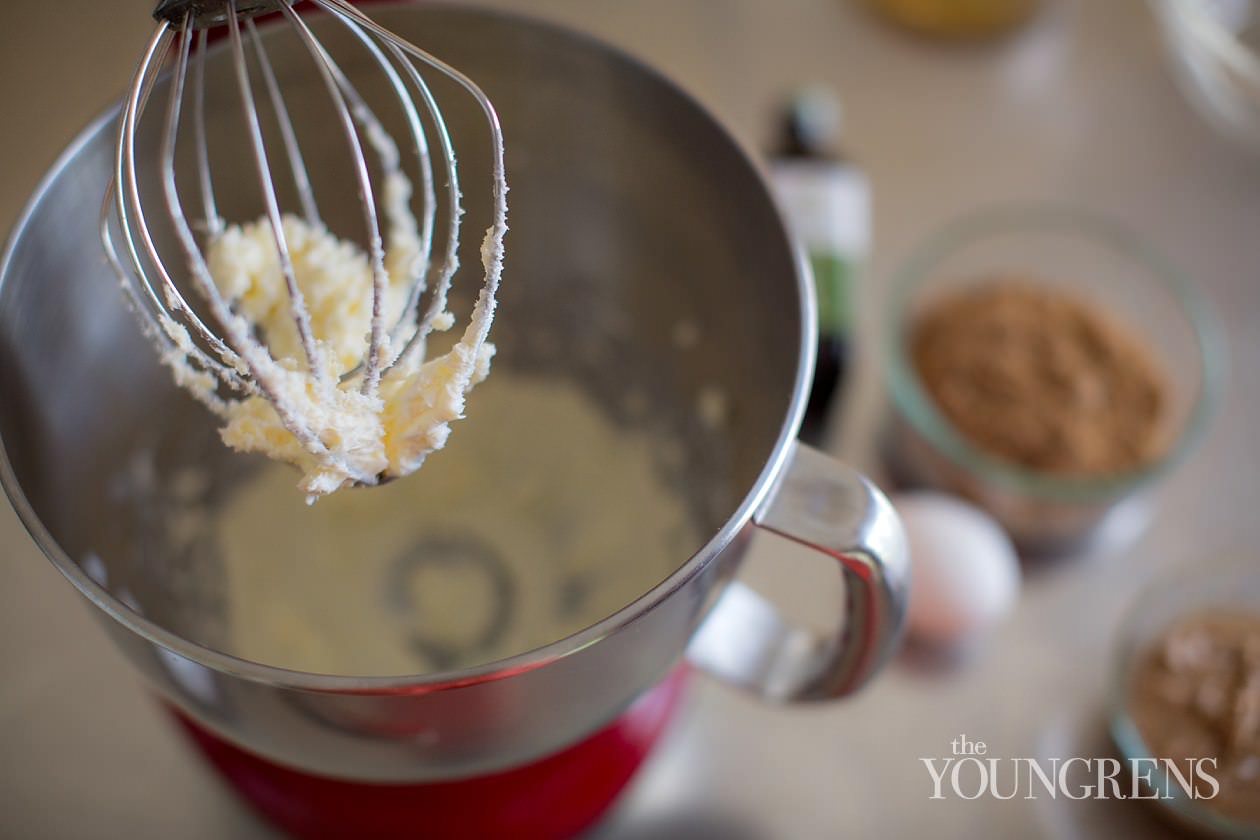 Once the regular butter and almond are mixed smoothly, add the brown sugar and egg and mix well. Then gradually add in the flour mixture on low speed until it's just combined. Be careful not to over mix the dough or else the cookies will turn out dense. Then finely chop the almonds and stir those puppies in.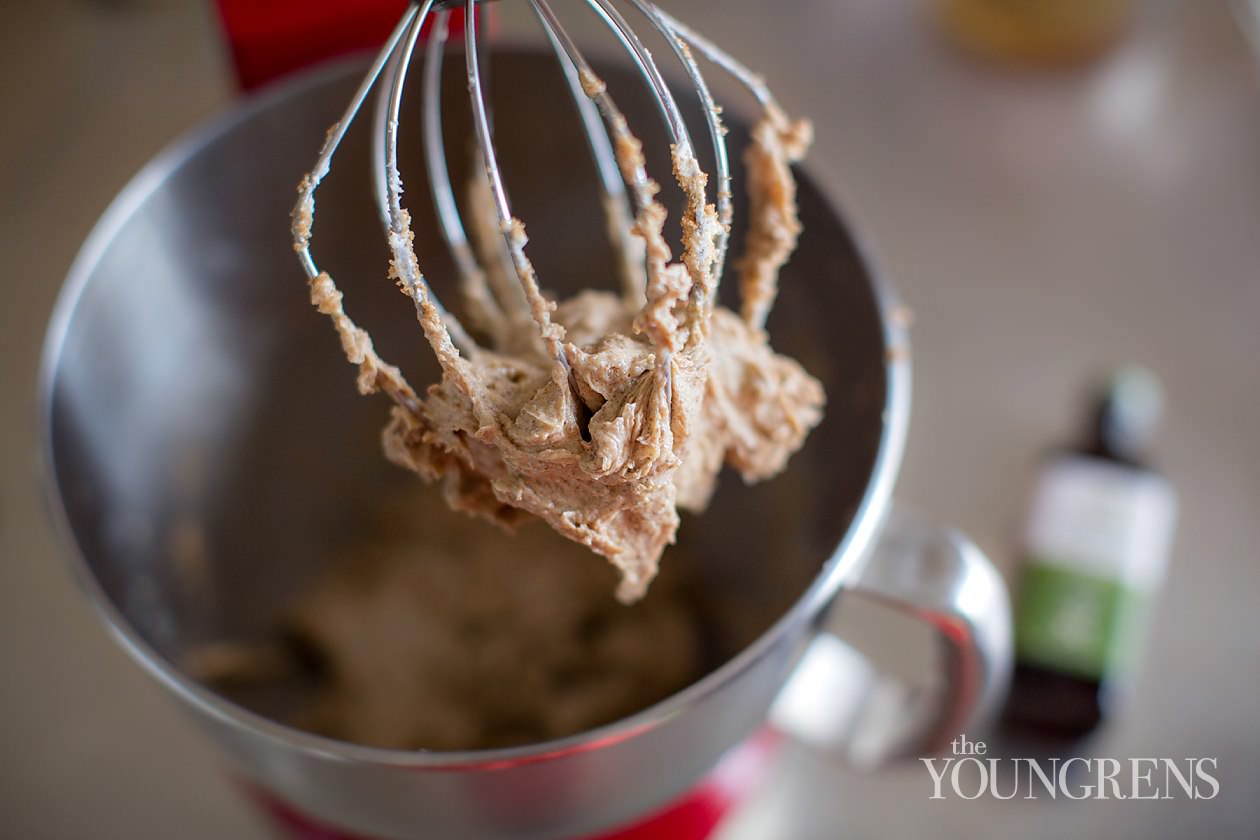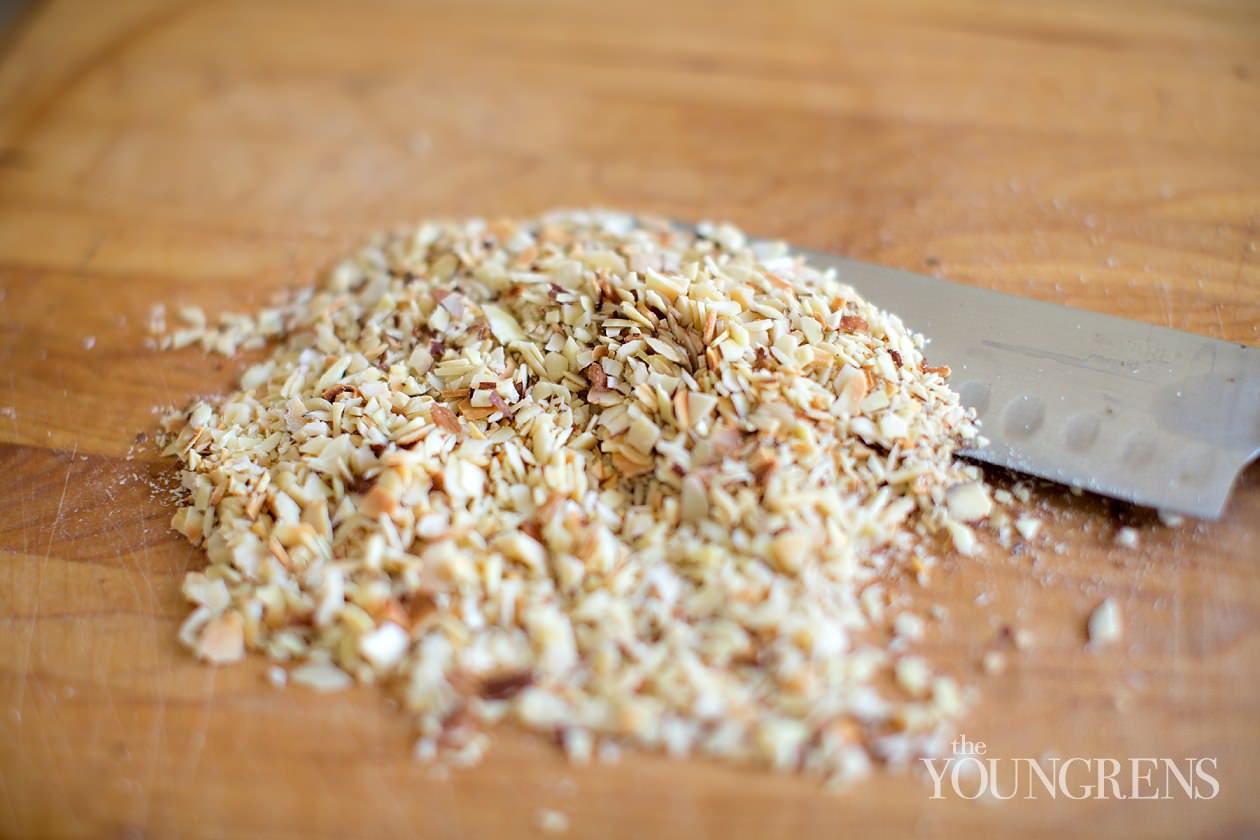 Once a stiff dough has formed, roll the dough into a footlong log, wrap it in parchment paper and stick it in the freezer for at least an hour. I love that you can keep this dough in the freezer and pull it out for cookies whenever you'd like. It's great!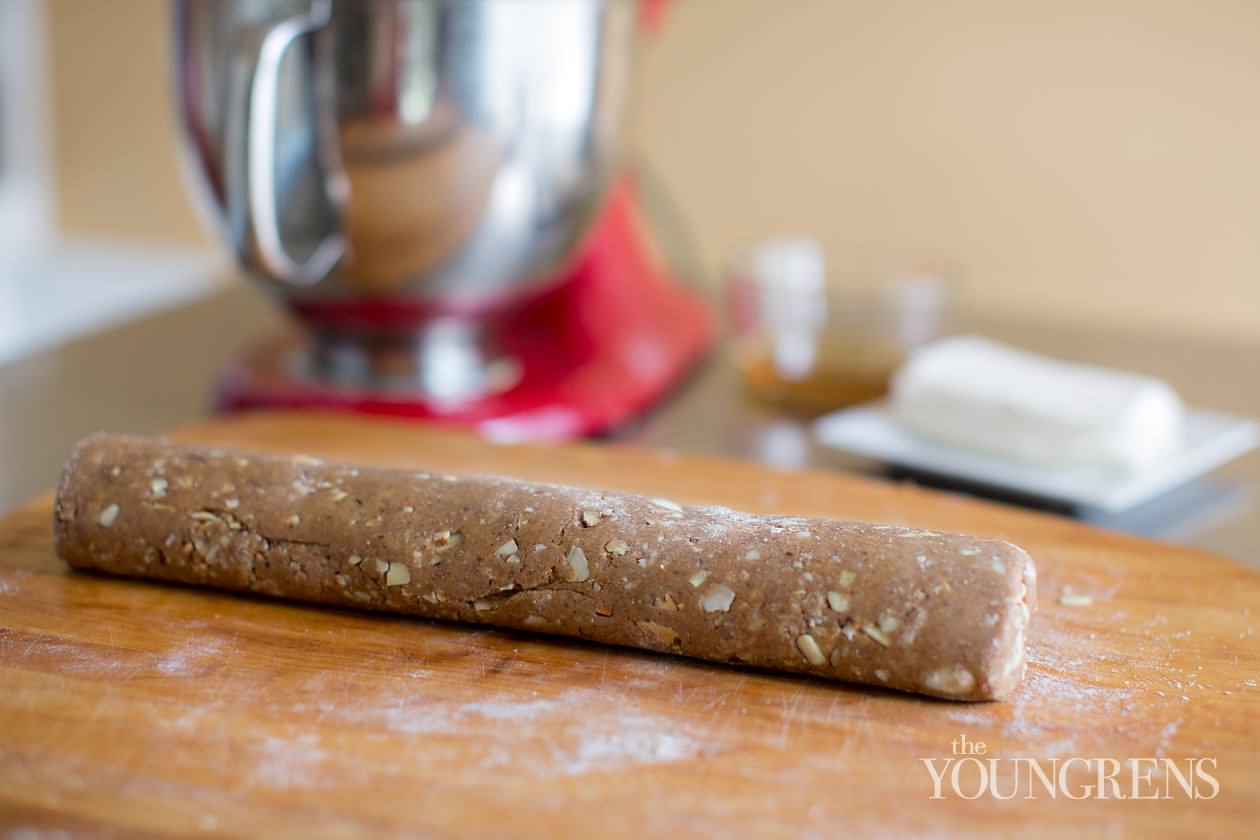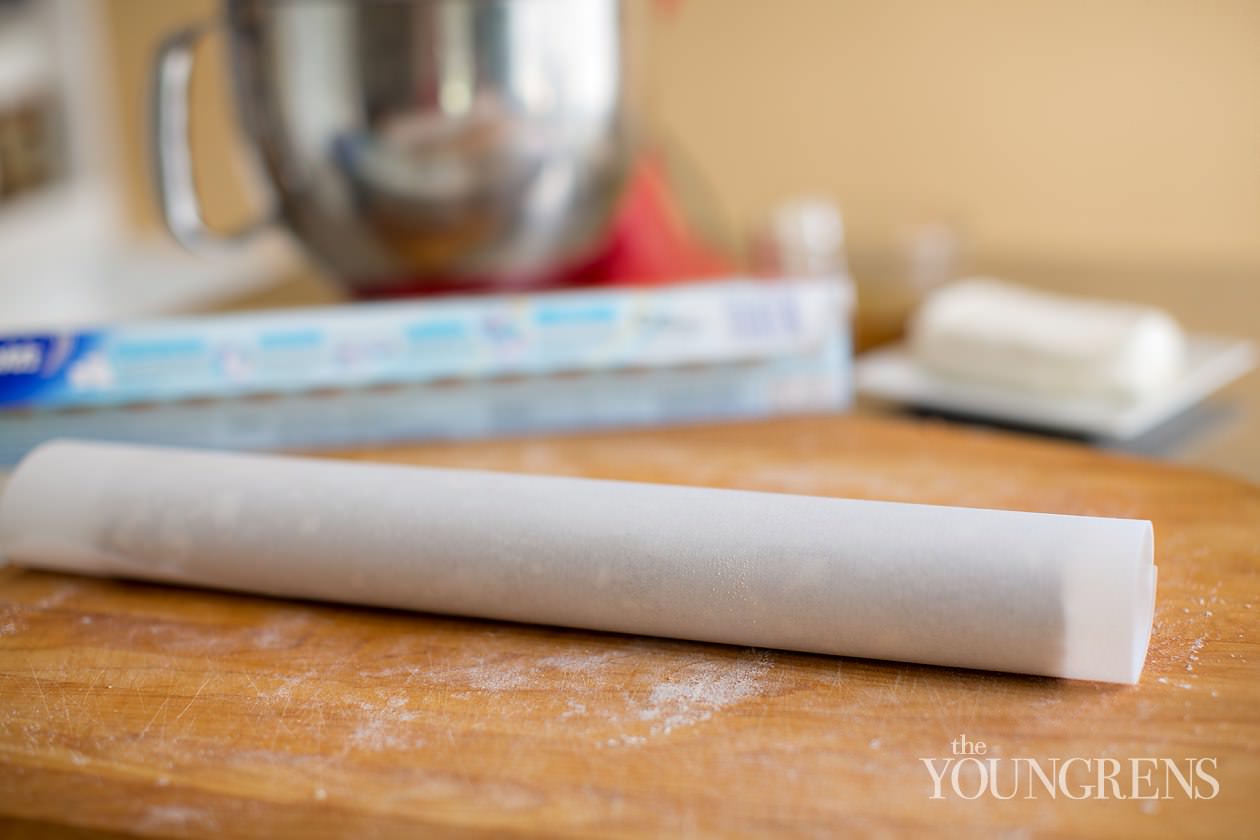 Once the dough is frozen, preheat the oven to 350 degrees and cut the log into slices about a quarter inch thick. Make sure to use a sharp knife so that the cookies don't get misshapen when you slice through the dough.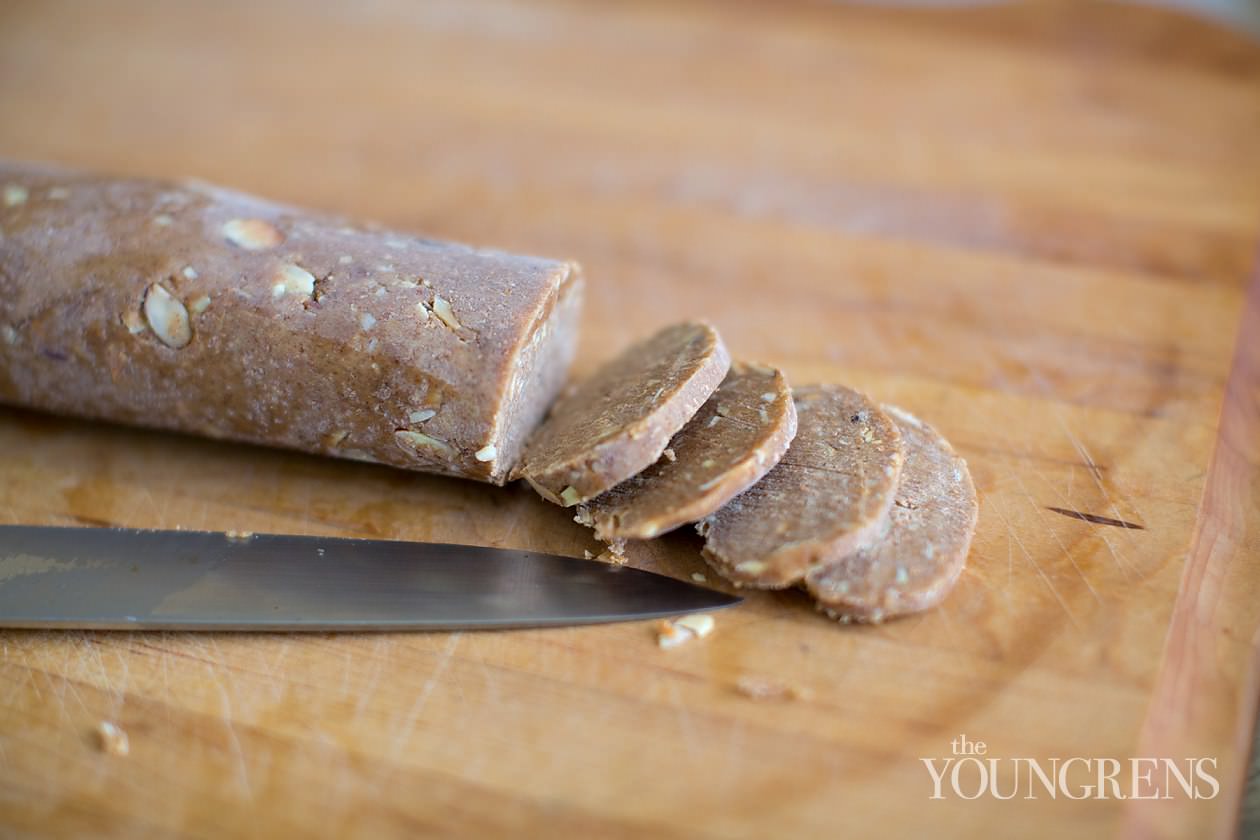 Bake the cookies for about 8-10 minutes. Of course, my oven takes 12-15 minutes, so that was fun to figure out! Ha!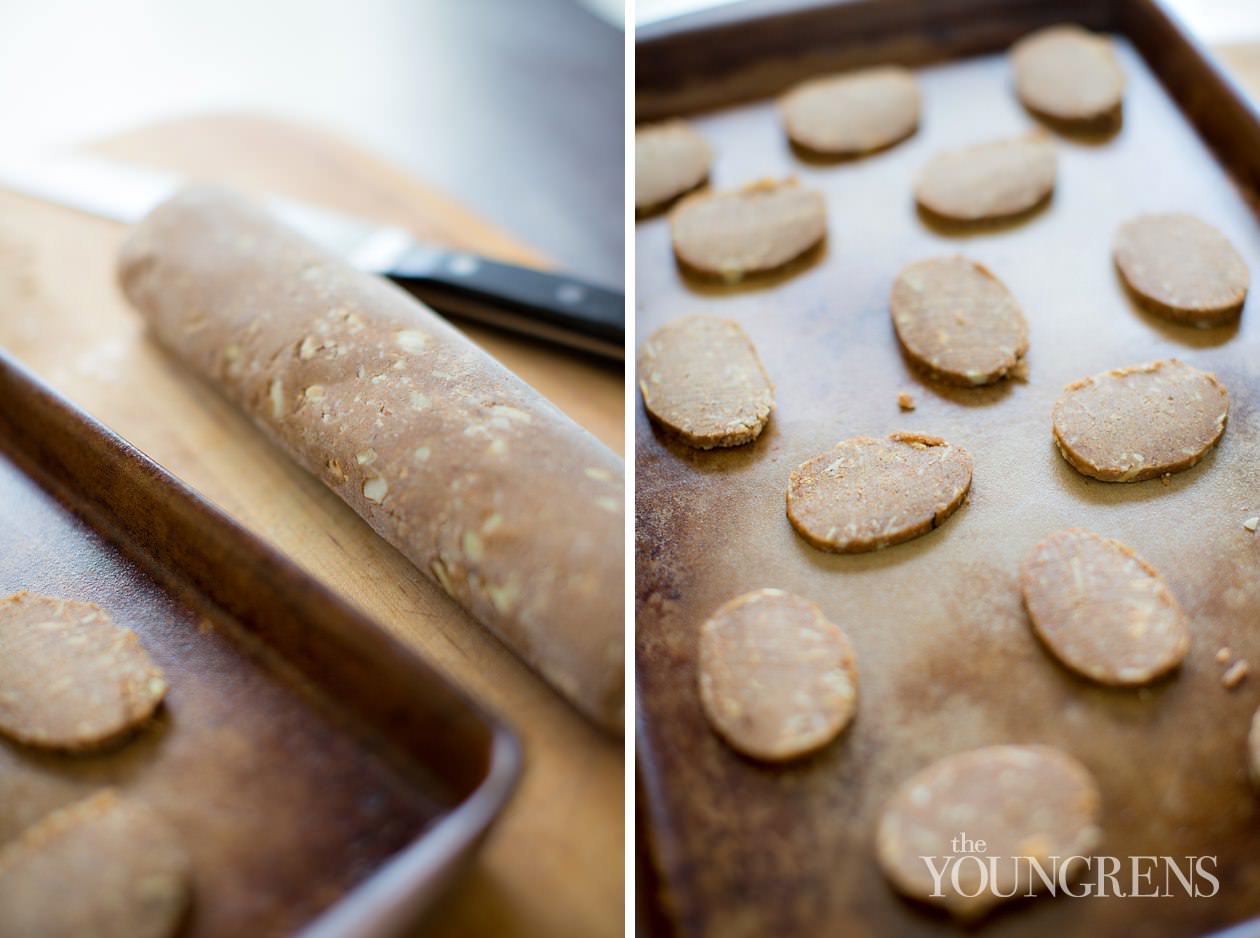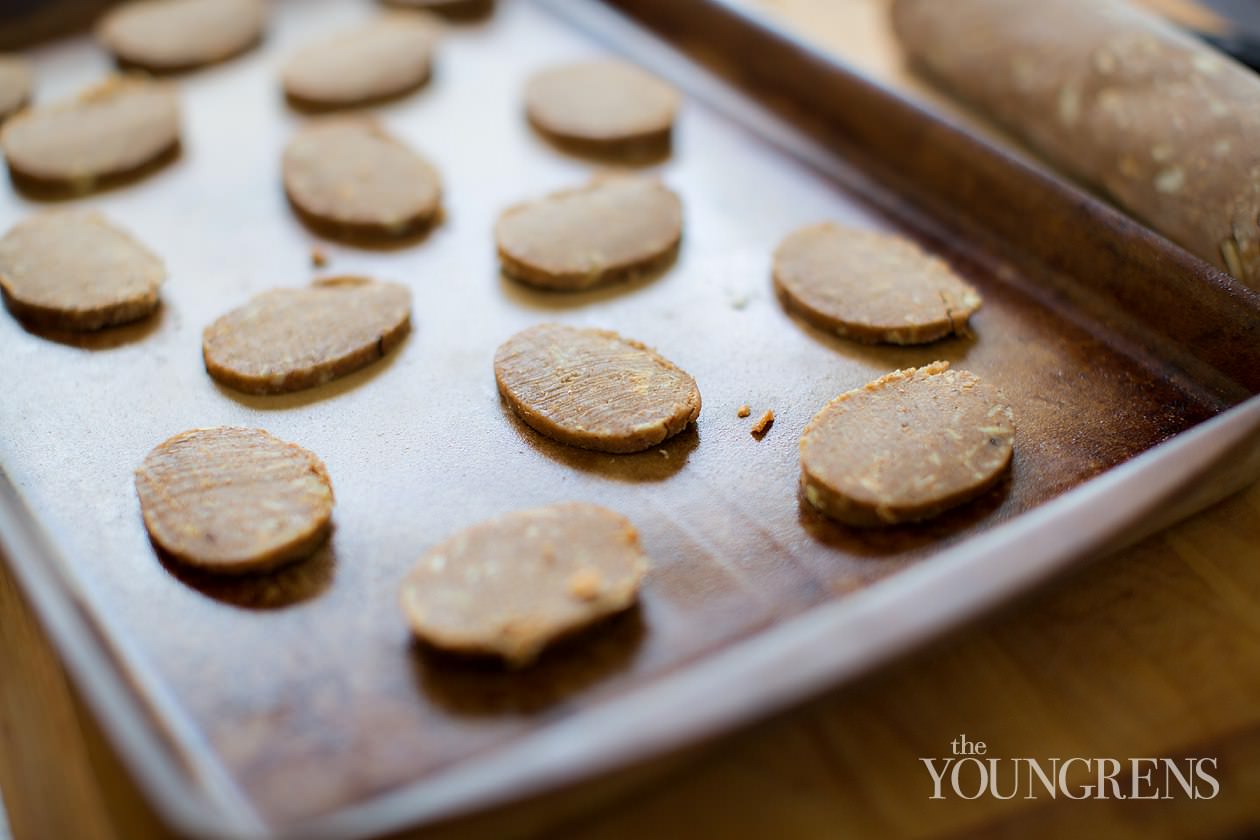 While the cookies are baking and cooling on cookie racks, beat together the cream cheese filling. The cookies should be pretty cooled off before sandwiching them so that the filling doesn't melt.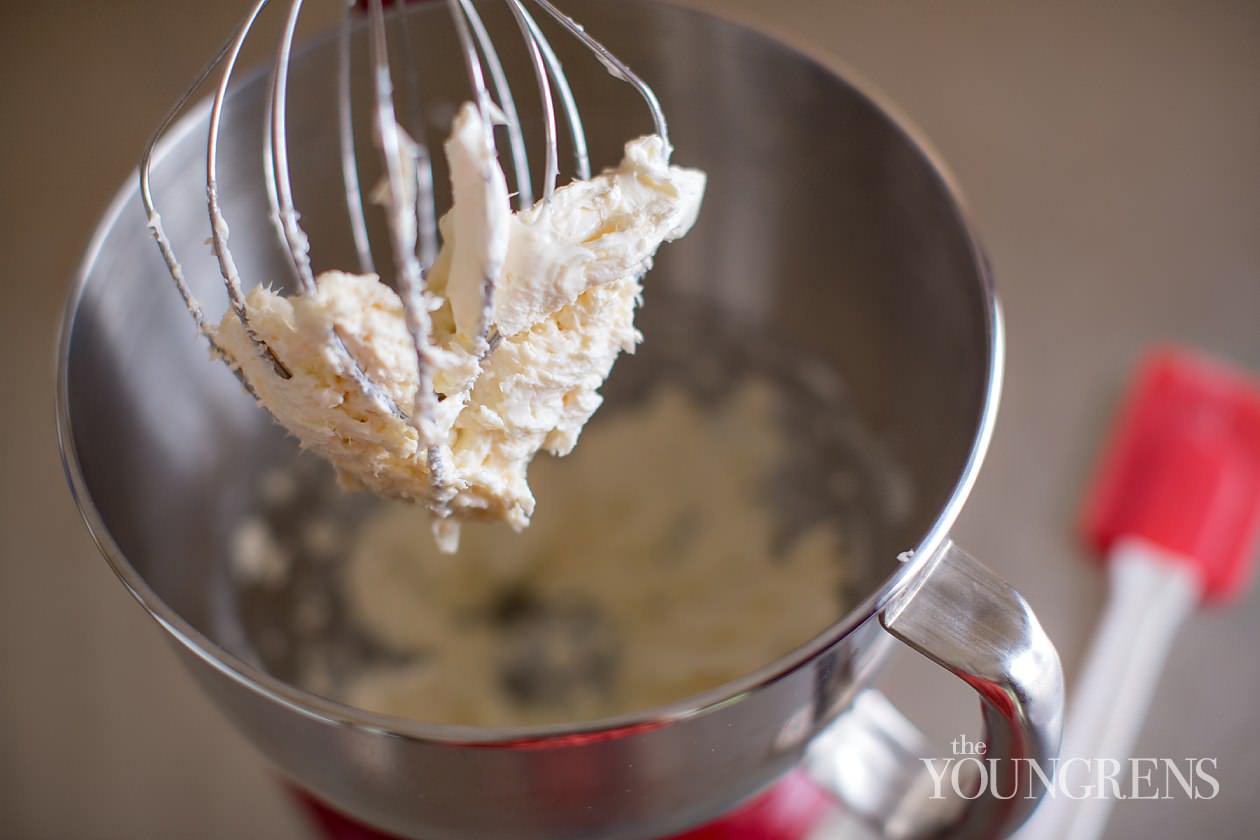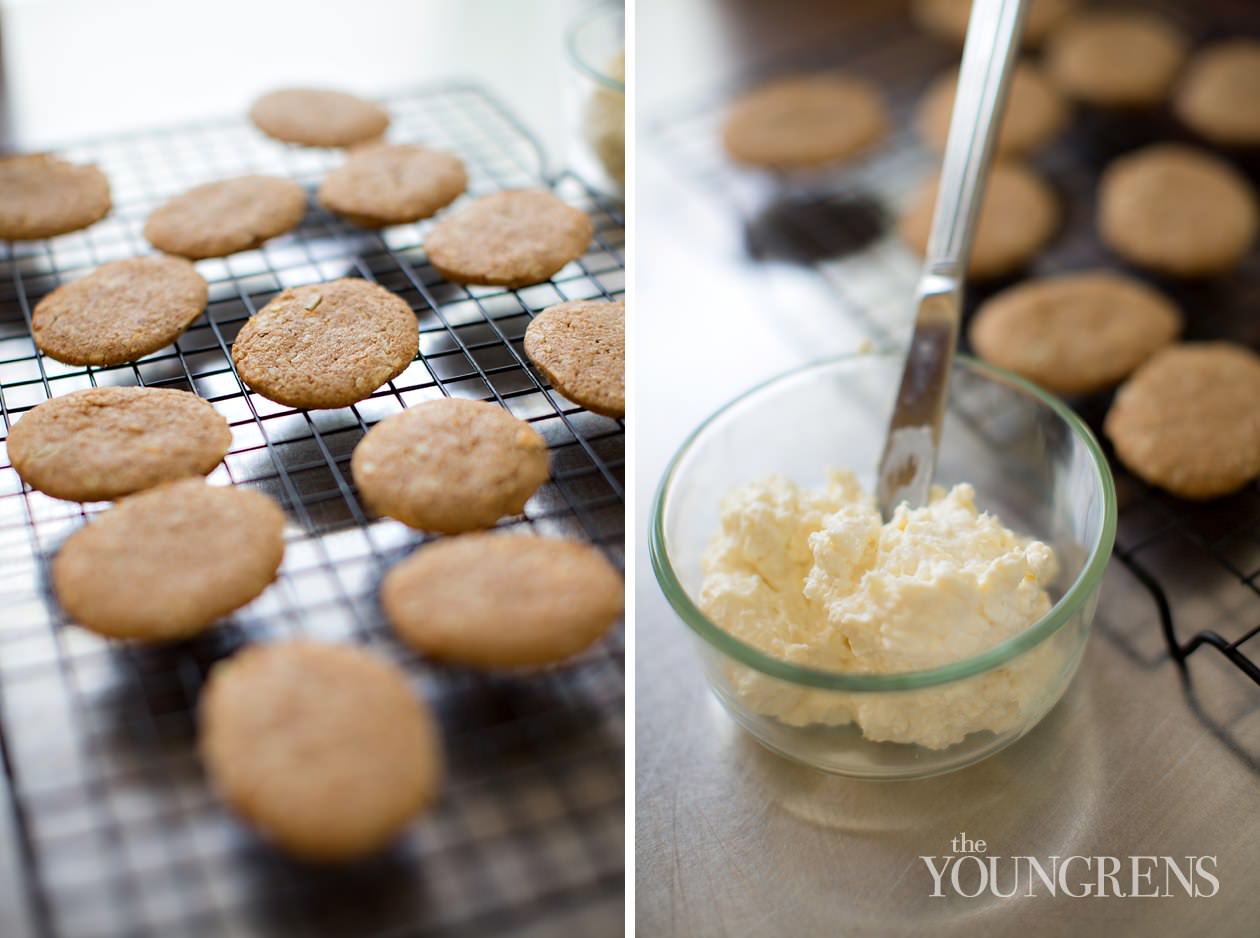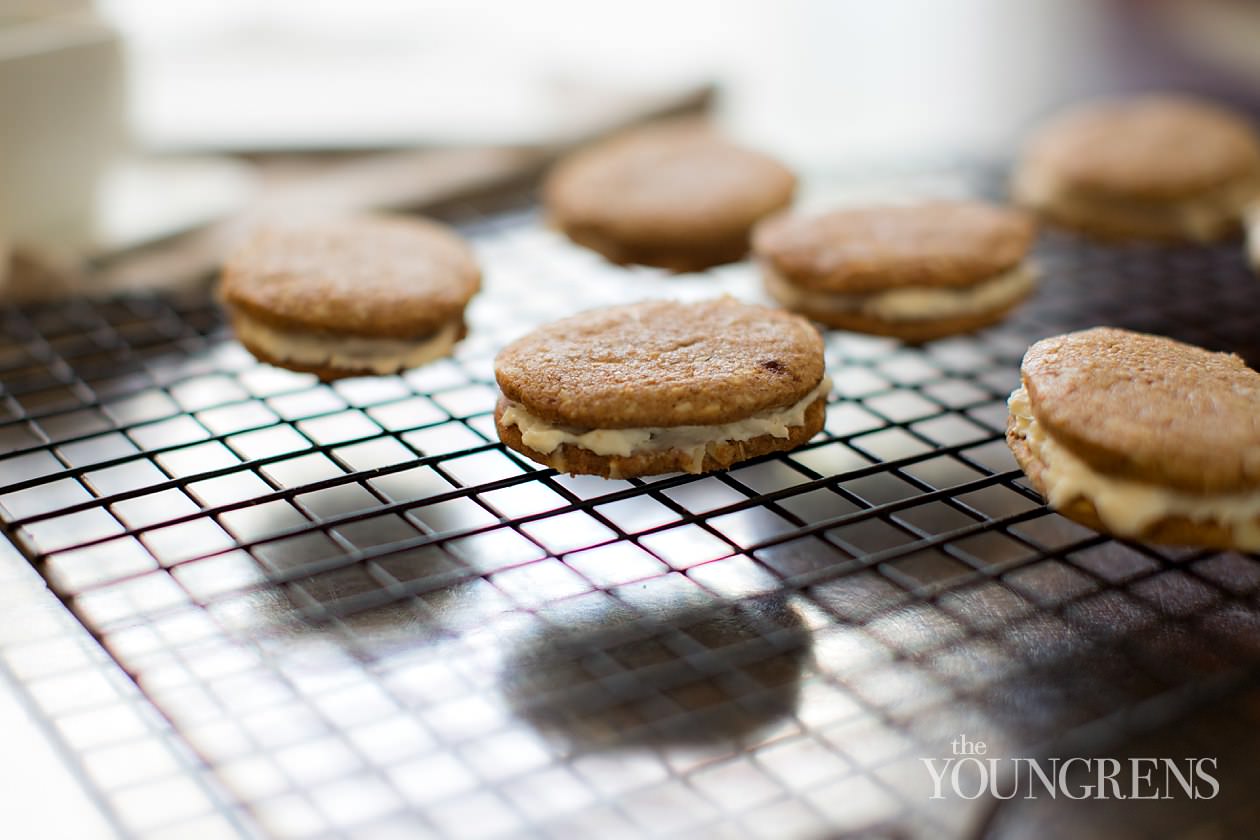 These are so much FUN to make and eat. The cookies are delicious on their own, too, so if you don't have time for the filling, you can munch on them alone. I actually set out the cookies and filling separately and let people make their own sandwiches which made these even more entertaining.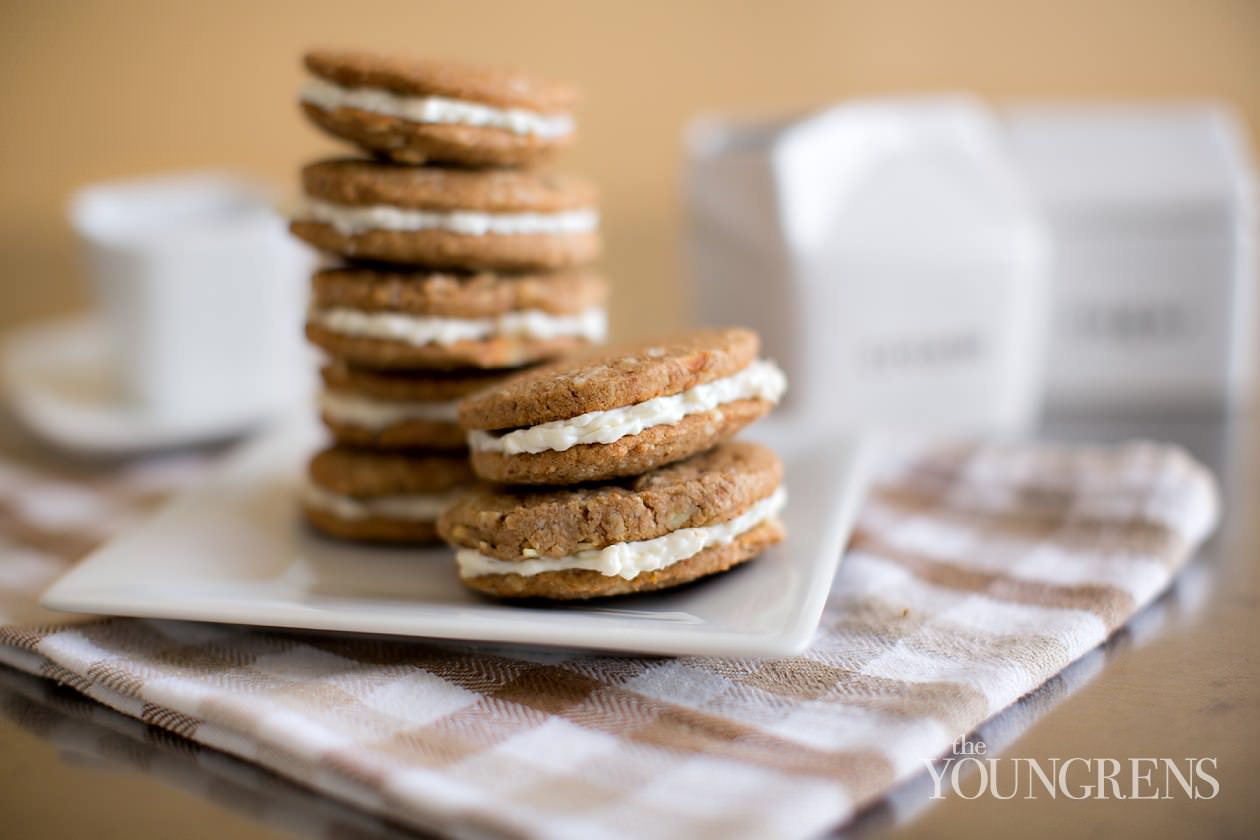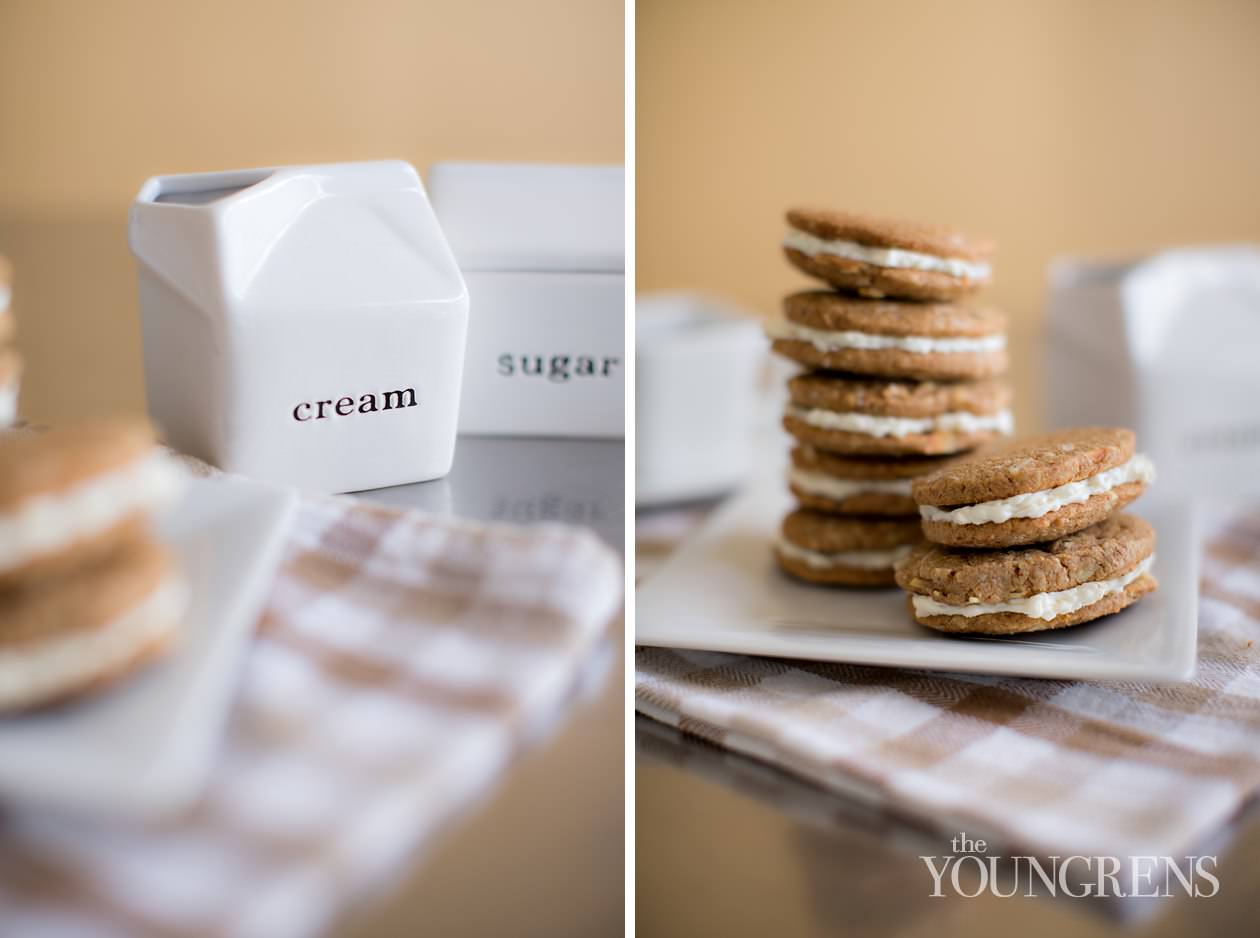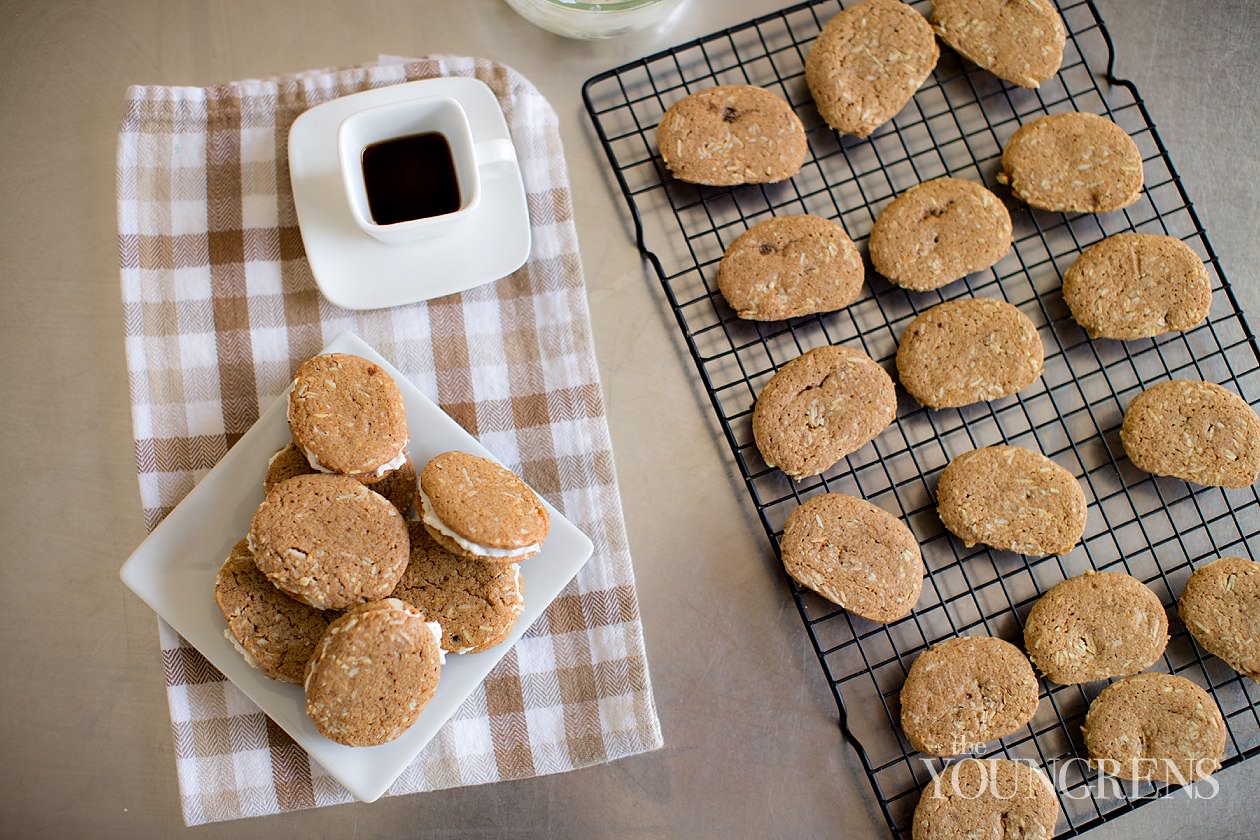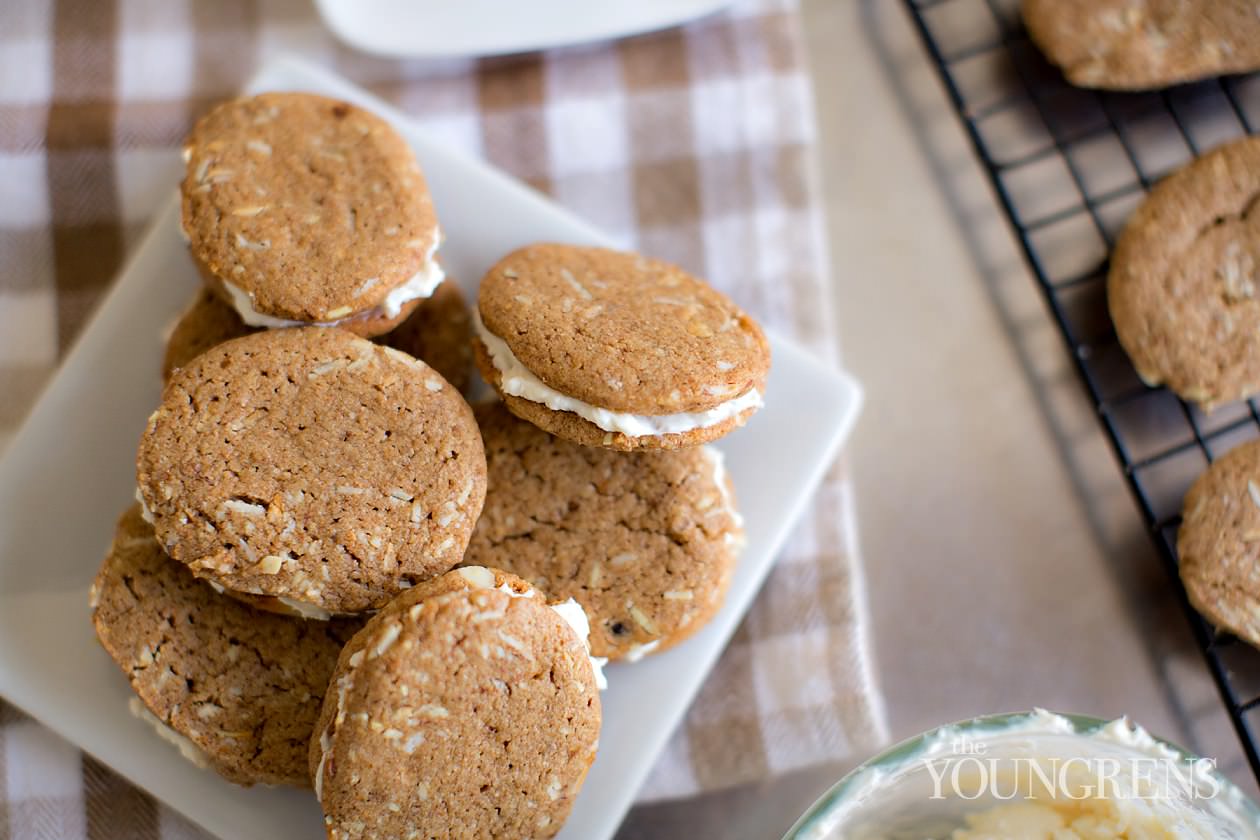 Almond Butter Sandwich Cookies
(view original recipe from Martha Stewart here)
1 1/4 cups whole-wheat pastry flour
1 teaspoon baking soda
3/4 teaspoon coarse salt
1 stick unsalted 

butter

, room temperature
1/2 cup creamy natural almond 

butter

, stirred
1 cup packed light-brown sugar
1 large egg
1 cup sliced almonds, toasted and finely chopped
16 ounces 

cream cheese

, room temperature
1/4 cup 

honey

1/2 teaspoon pure vanilla extract
Directions:
Whisk together flour, baking soda, and salt. Beat 

butter

 with an electric mixer on medium-high speed 1 minute. Add almond butter; beat until smooth. Beat in 

brown sugar

, then egg, until well mixed. 

Reduce

 speed to low and gradually add flour mixture until just combined. Stir in almonds.
Form dough into an 11-inch-long log, 1 3/4 inches in diameter. Wrap in 

parchment

 and 

freeze

 until firm, about 1 hour (or up to 3 months).
Preheat oven to 350 degrees. Using a chef's knife, slice log into scant 1/4-inch-thick rounds, using one quick motion for each slice. Arrange rounds 1 1/2 inches apart on parchment-lined baking sheets, pressing back into shape.
Bake, rotating sheets halfway through, until 

cookies

 are light golden on edges, 8 to 10 minutes. Let cool completely on sheets on wire racks. Cookies can be stored, covered, up to 5 days.
Beat 

cream cheese

, 

honey

, and vanilla with mixer on medium speed until combined. Spread 1 tablespoon each on bottoms of half of the 

cookies

, then sandwich with remaining cookies, pressing gently to spread filling to edges. Filled cookies are best the same day.
Hugs,
Erin