Lately on Recipe Sunday, I've featured a hearty Italian pasta dinner, a fresh quinoa lunch paired with a twist on classic grilled cheese, and a crowd-pleaser breakfast. Aaaaaaaand now it's time for dessert! To be honest, the only time we  eat dessert at Casa de Youngren is when we're hosting friends or family, and when it comes to hosting dinner, I find that just figuring out the main dish with the sides and appetizers is enough to keep me occupied. So when I have to think about dessert too, it's usually game over for my head.
What I love about this Apple Date Crisp is that it's Crock-Pot recipe, which means that I can throw everything together and then let it sit and do it's yummy thang until appetizers are munched, dinner has been served, wine has been had, and we're ready to move on to the final course. It's the simplest mixture of predictable ingredients, but the fact that it's so simple, tasty, and crowd-pleasing makes it a winner in my book. And as always, you'll find the full recipe at the bottom of this post so you can try it too.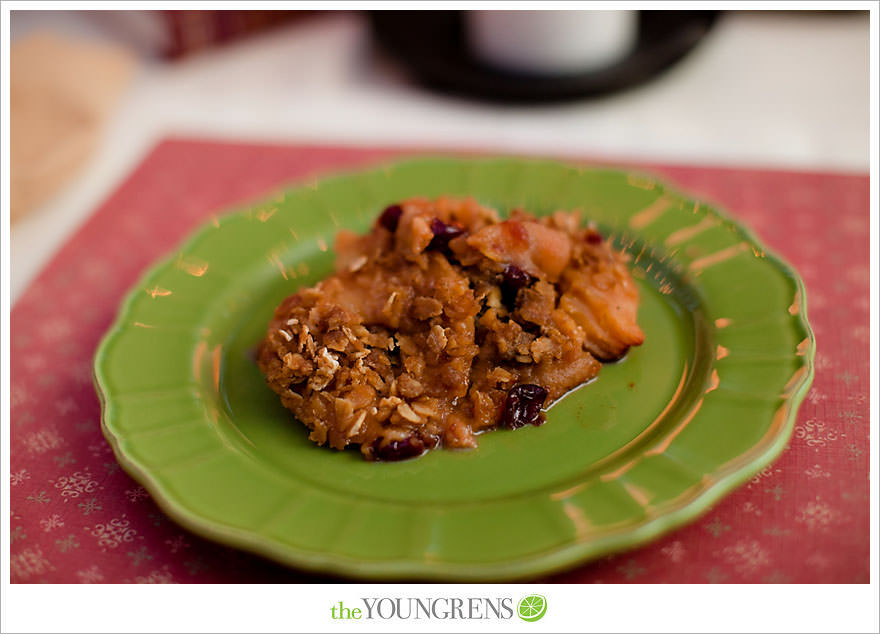 This recipe doesn't take much prep at all, and all of the ingredients were already stocked in my pantry, which is a major plus. I even had some crunchy summer apples on hand!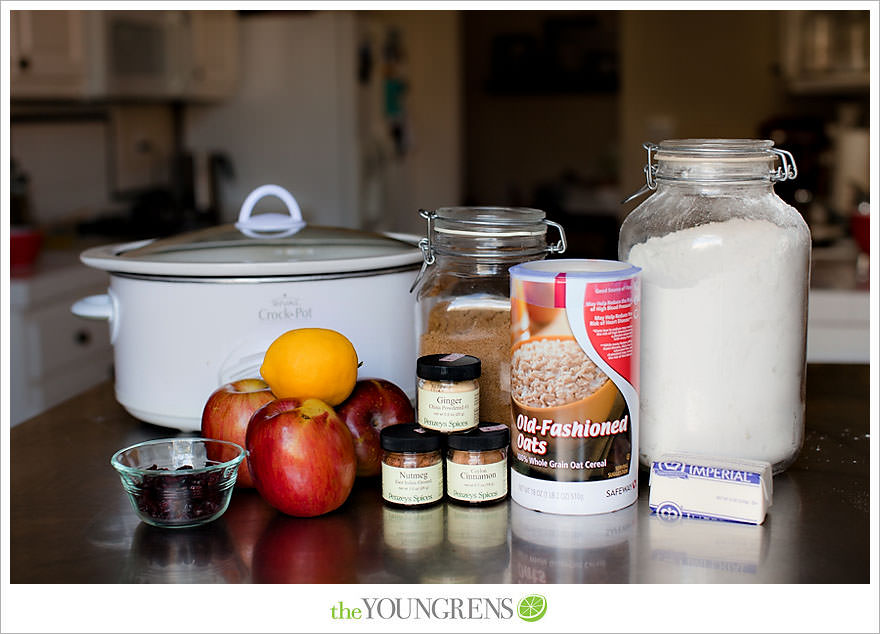 This recipe combines so many warm flavors. You'll need some quick oats and spices…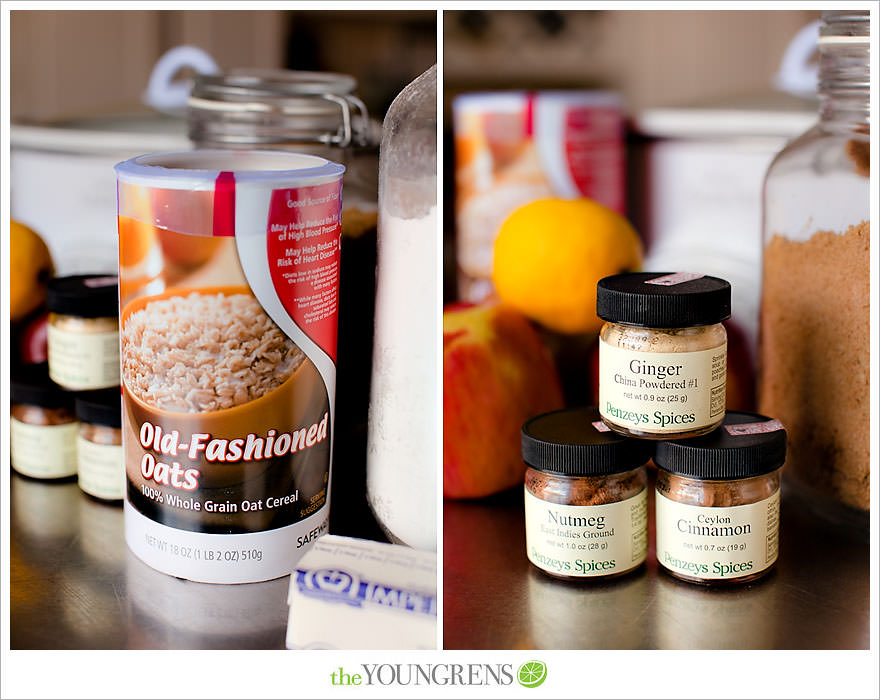 Brown sugar and flour…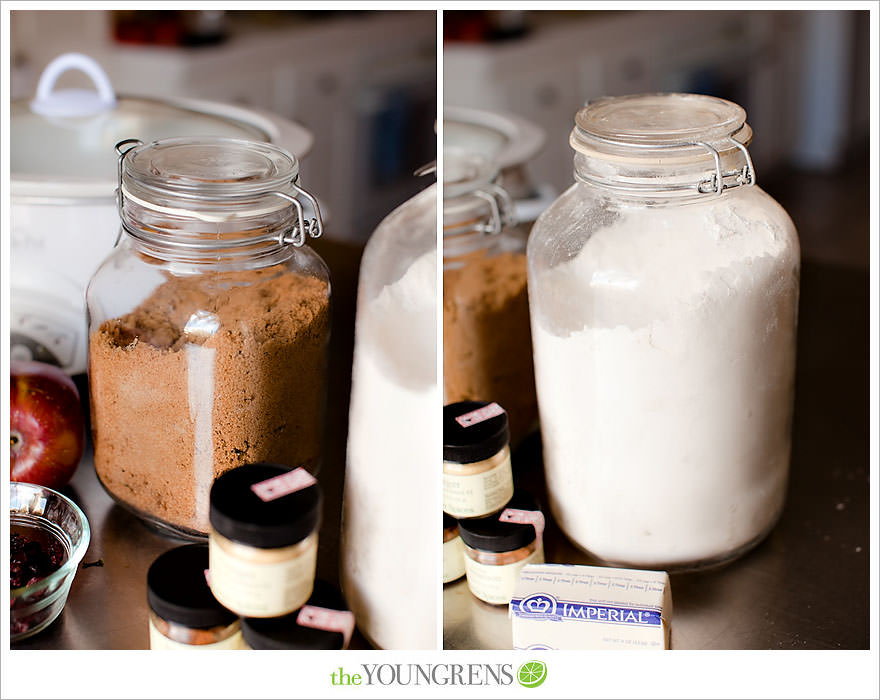 Lemon juice, dates (I used Craisins), and peeled/sliced apples. Whenever I have the chance to use my apple peeler/slicer, I get a little giddy.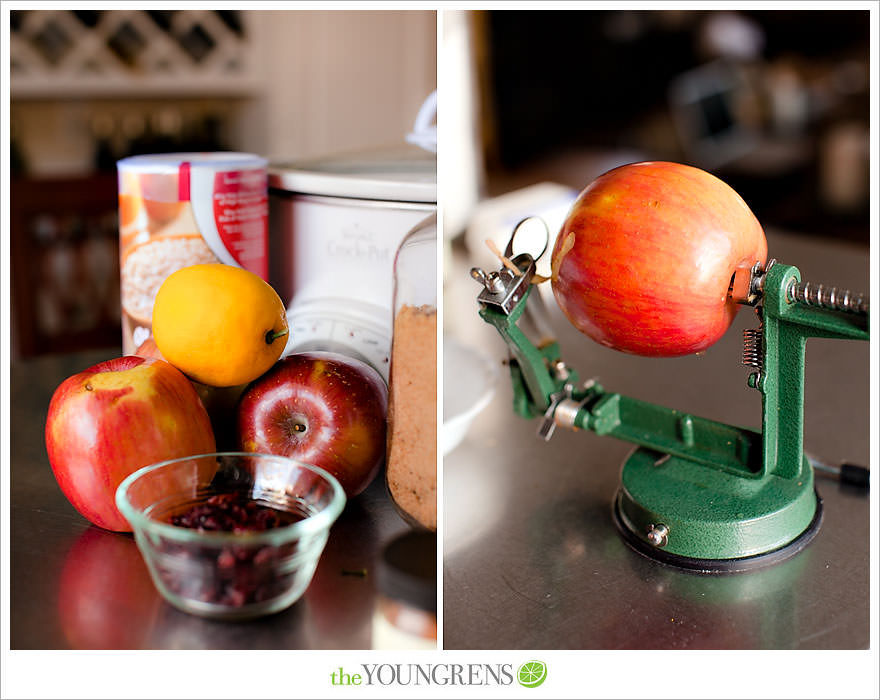 Toss your sliced apples with the lemon juice and add the dates/Craisins.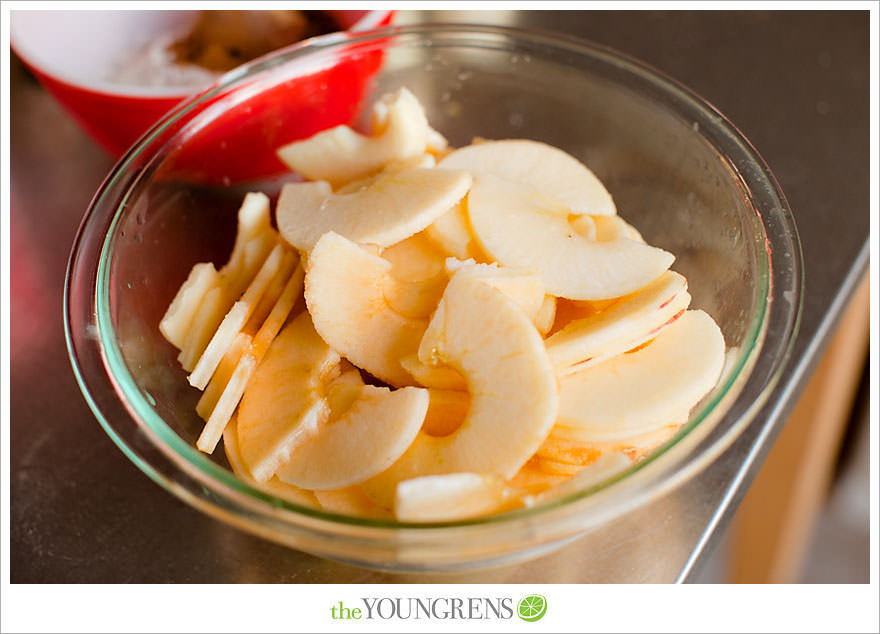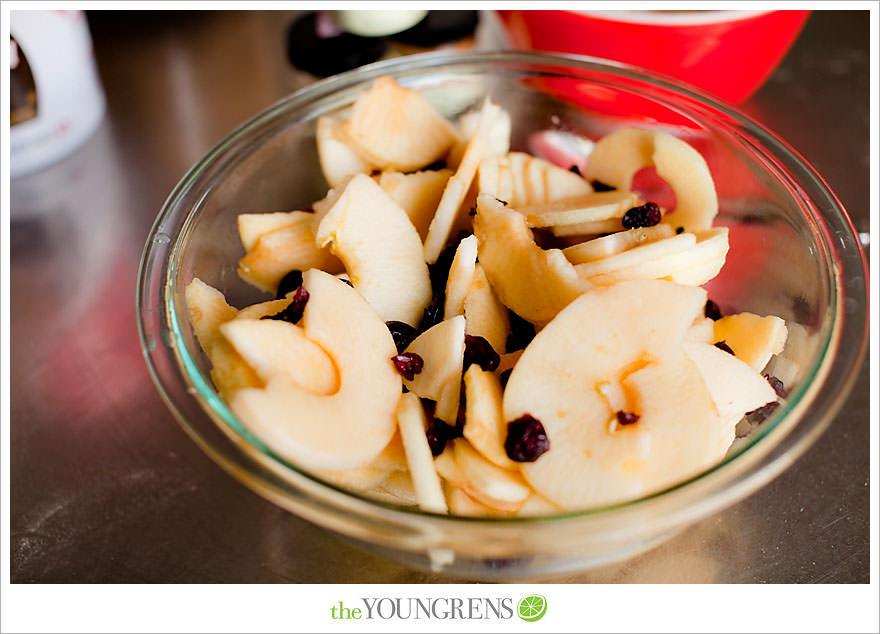 Then mix together your dry ingredients of oats, flour, brown sugar, and spices.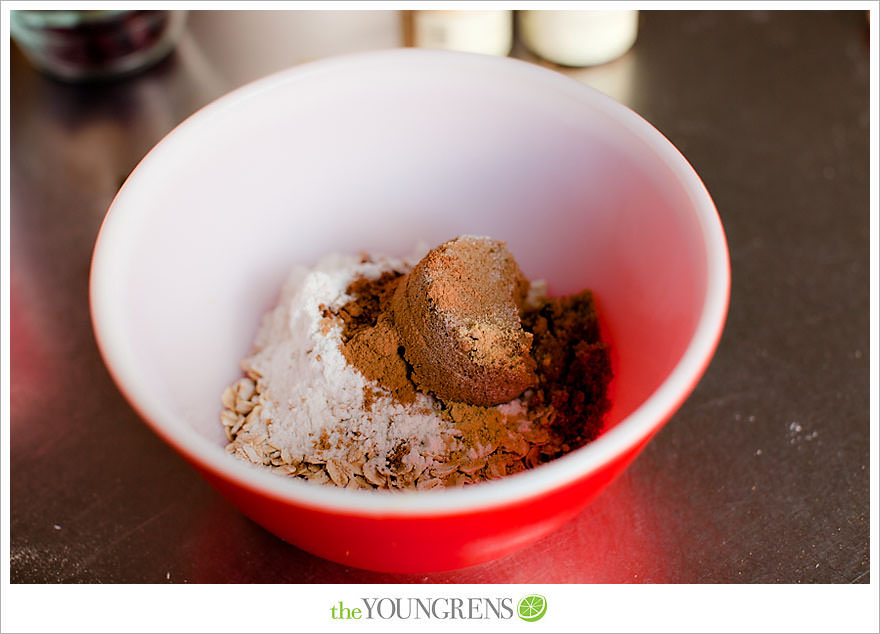 Mix it up.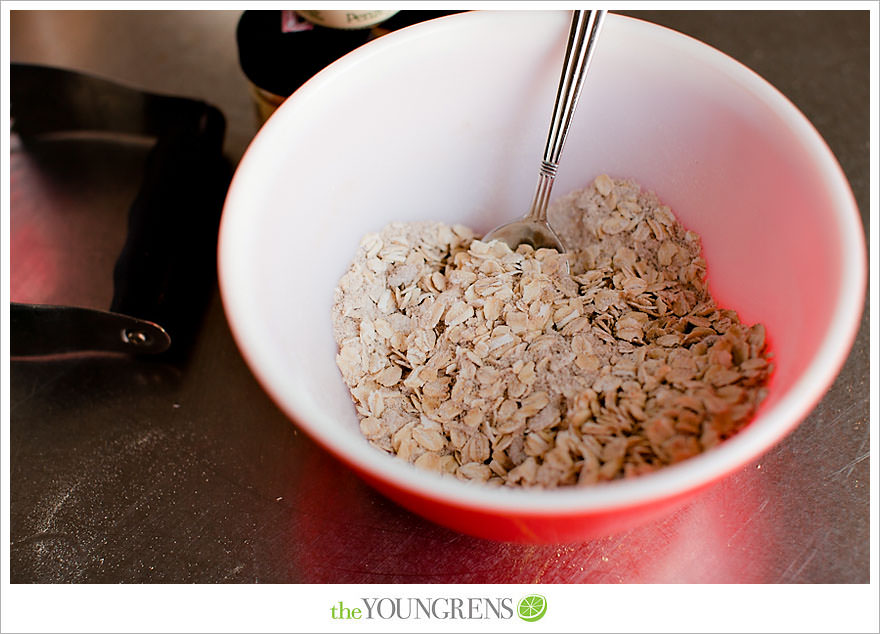 Then cut in the butter with a pastry blender or two knives until it's crumbly.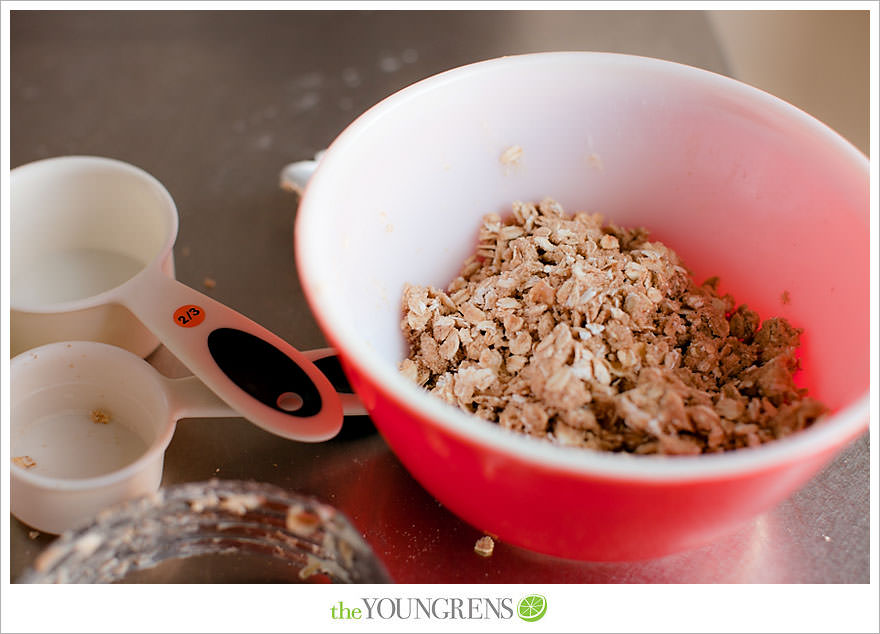 Spray your Crock-Pot with nonstick cooking spray then toss in the apples.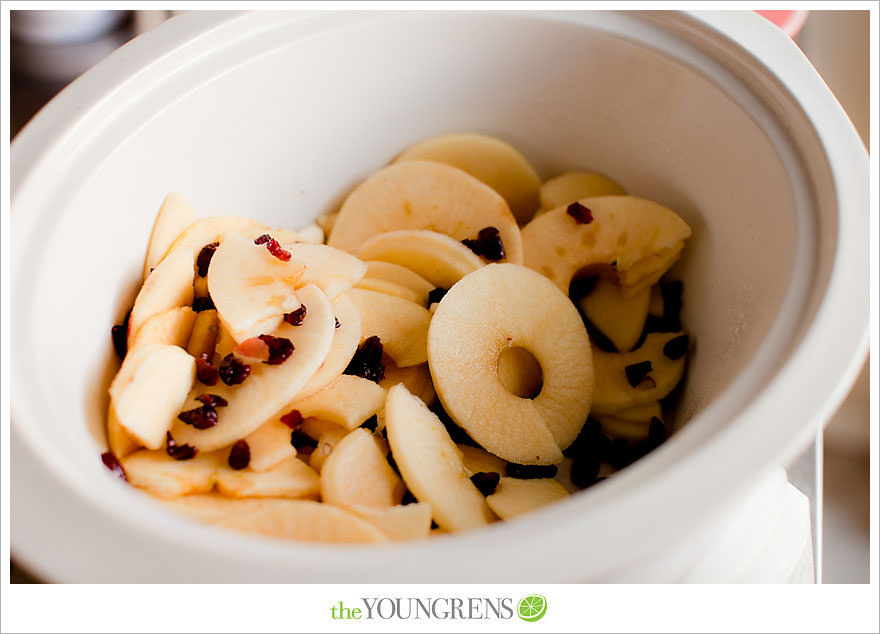 Sprinkle the oat topping over the apples and cook until the apples are tender, which doesn't take very long (4 hours on low, 2 hours on high). It's really easy to overcook this recipe and come out with apples that are more mushy than soft, so I would err on less time than more.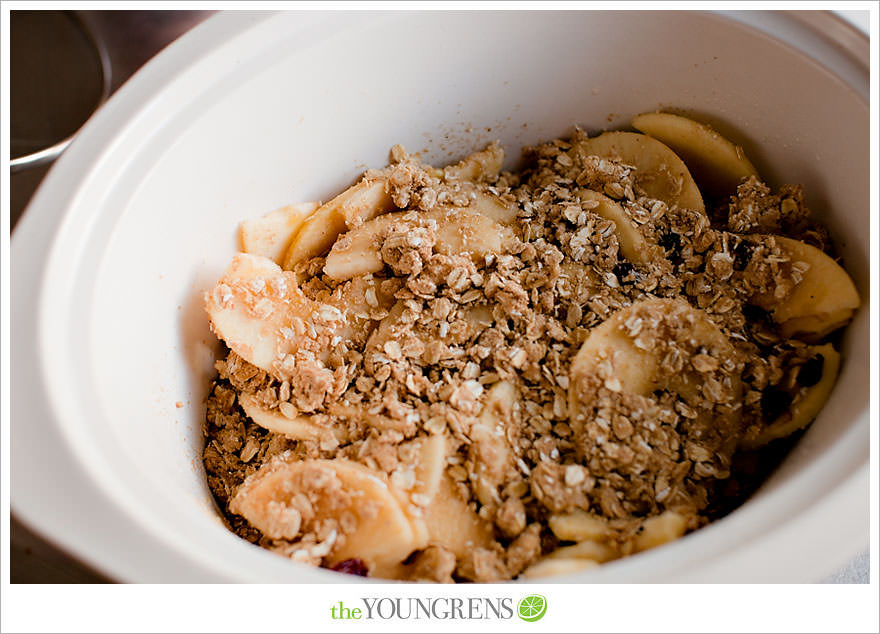 While this is such a simple and predictable dessert, it so yummy that nobody will care that you spent all of ten minutes putting it together. We loved it!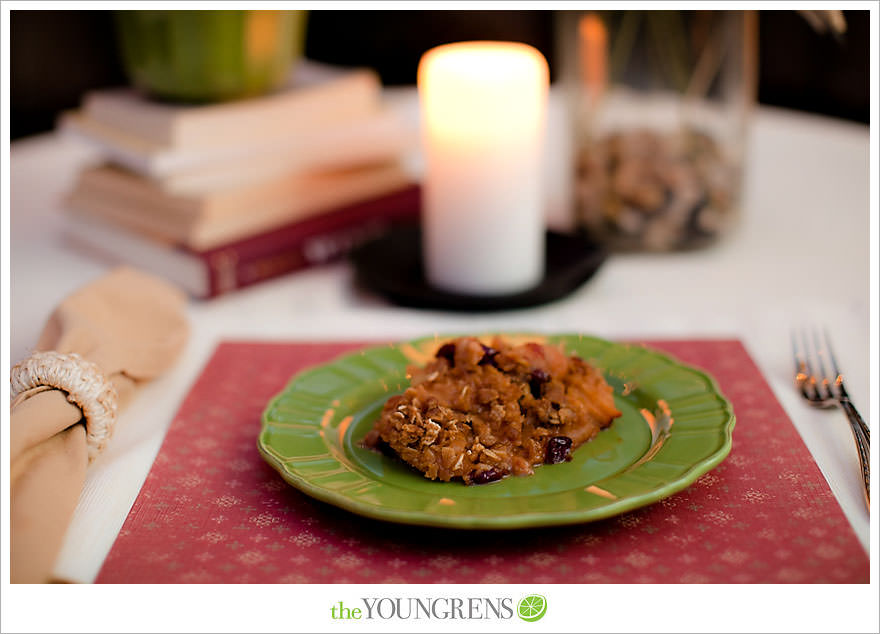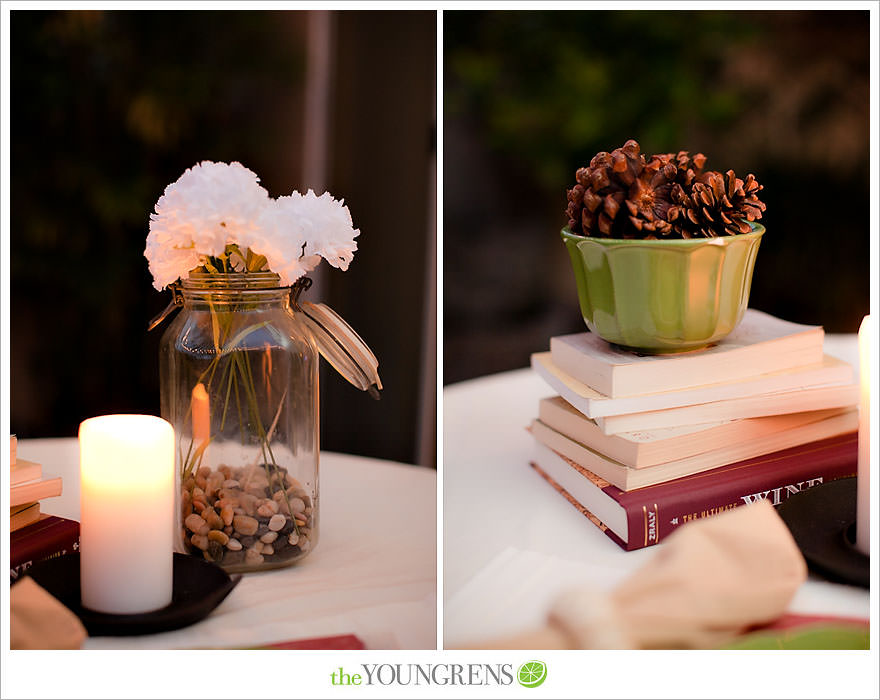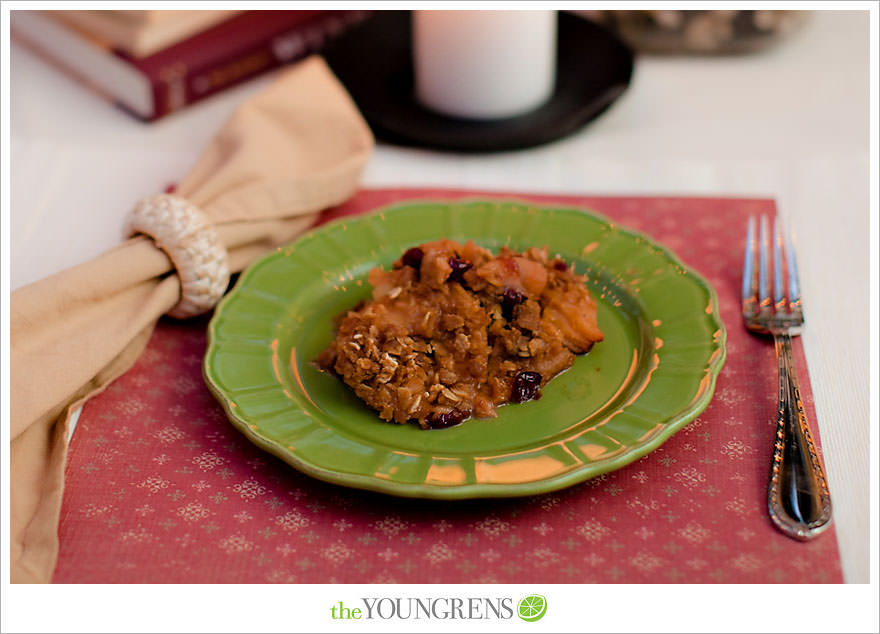 Apple-Date Crisp
(makes 6 servings)
6 cups thinly sliced peeled apples (about 6 medium apples, preferably Golden Delicious)
2 teaspoons lemon juice
1/3 cup chopped dates
1 1/2 cups uncooked quick oats
1/2 cup all-purpose flour
1/2 cup packed light brown sugar
1/2 teaspoon ground cinnamon
1/4 teaspoon ground ginger
1/4 teaspoon salt
Dash ground nutmeg
Dash ground cloves (optional)
4 tablespoons (1/2 stick) cold butter, cut into small pieces
1. Coat 4 1/2-quart Crock-Pot slow cooker with nonstick cooking spray. Place apples in medium bowl. Sprinkle with lemon juice; toss to coat. Add dates and mix well. Transer mixture to Crock-Pot.
2. For topping, combine oats, flour, sugar, cinnamon, ginger, salt, nutmeg and cloves, if desired, in medium bowl. Cut in butter with pastry blender or 2 knives until mixture resembles coarse crumbs. Sprinkle oat mixture over apples; smooth top. Cover; cook on low about 4 hours or on high about 2 hours or until apples are tender. Serve and enjoy!
Hugs,
Erin