I have to warn you about this recipe. When you're making it, you may randomly burst into an Italian accent with, "Dis sandwich is a-so GOU-da!"
Just sayin'.
My good friend Courtney sent me this recipe saying that her husband thinks it's the best lunch ever. And it's also the easiest lunch ever, so it's basically a win-win on the kitchen goddess front. If you're a fan of Gouda cheese, then this little piece of sandwich heaven will make your week.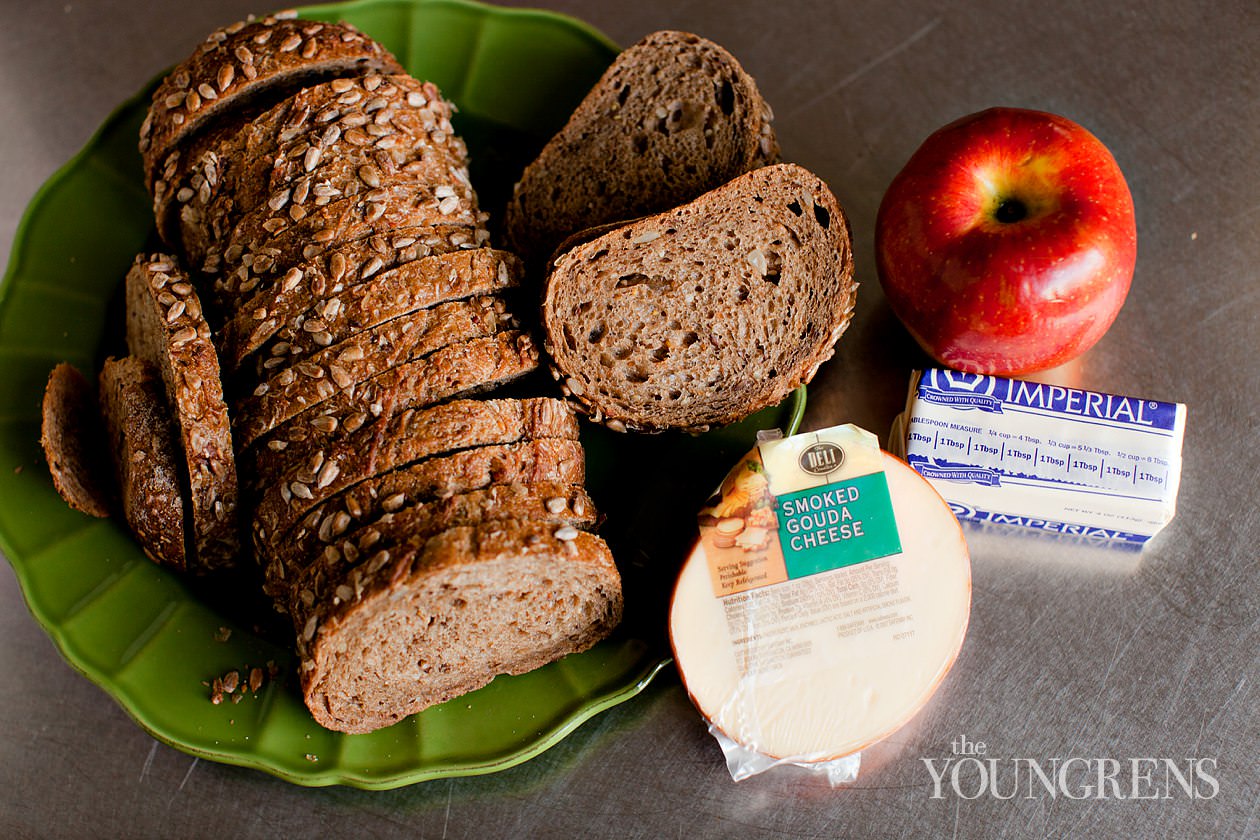 Just start with your bread of choice – I got a rye bread that the guy at the bakery said was their most popular seller. Since I'm totally one of those shameless follow-the-crowd kind of people, it was right up my alley.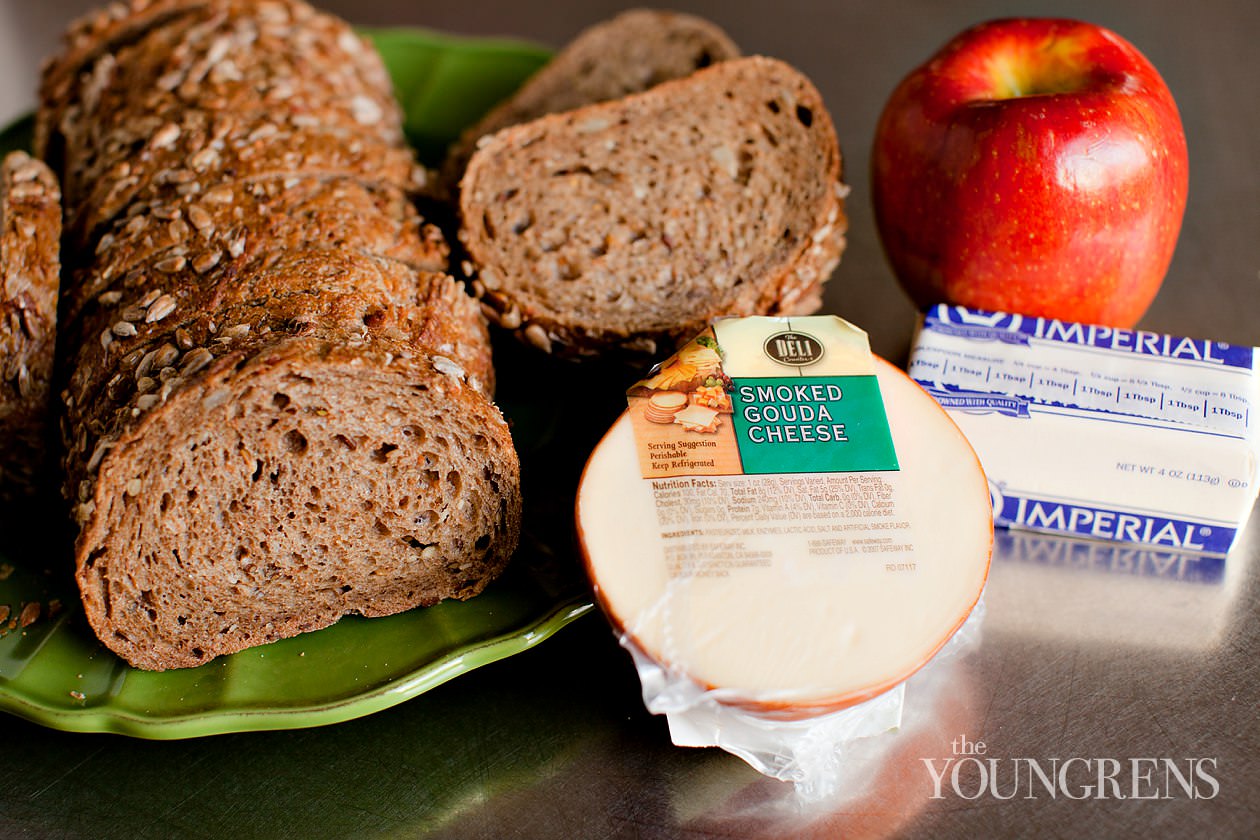 Then you'll need a yummy Gouda cheese. Courtney suggested smoked Gouda, so again, I just followed the crowd.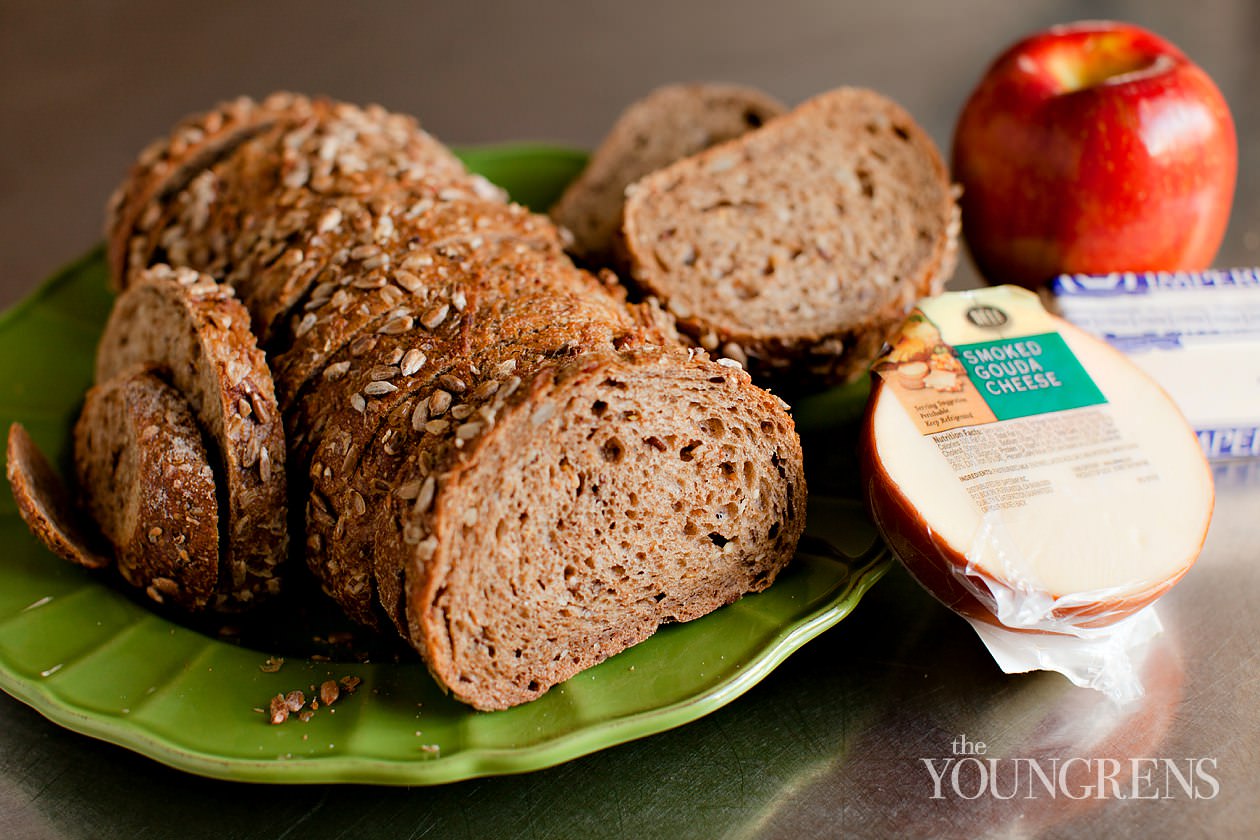 Turn on your griddle to get it nice and hot before putting everything together.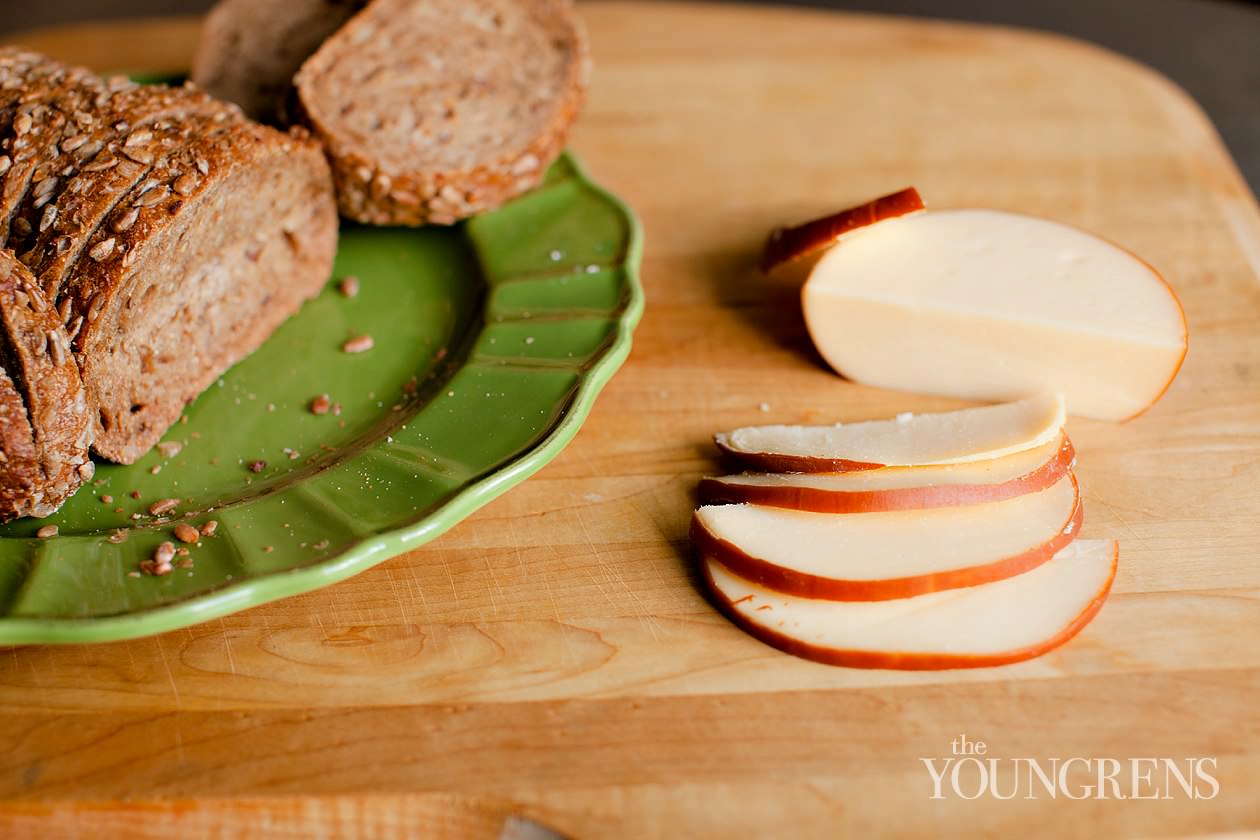 Slice up the Gouda cheese.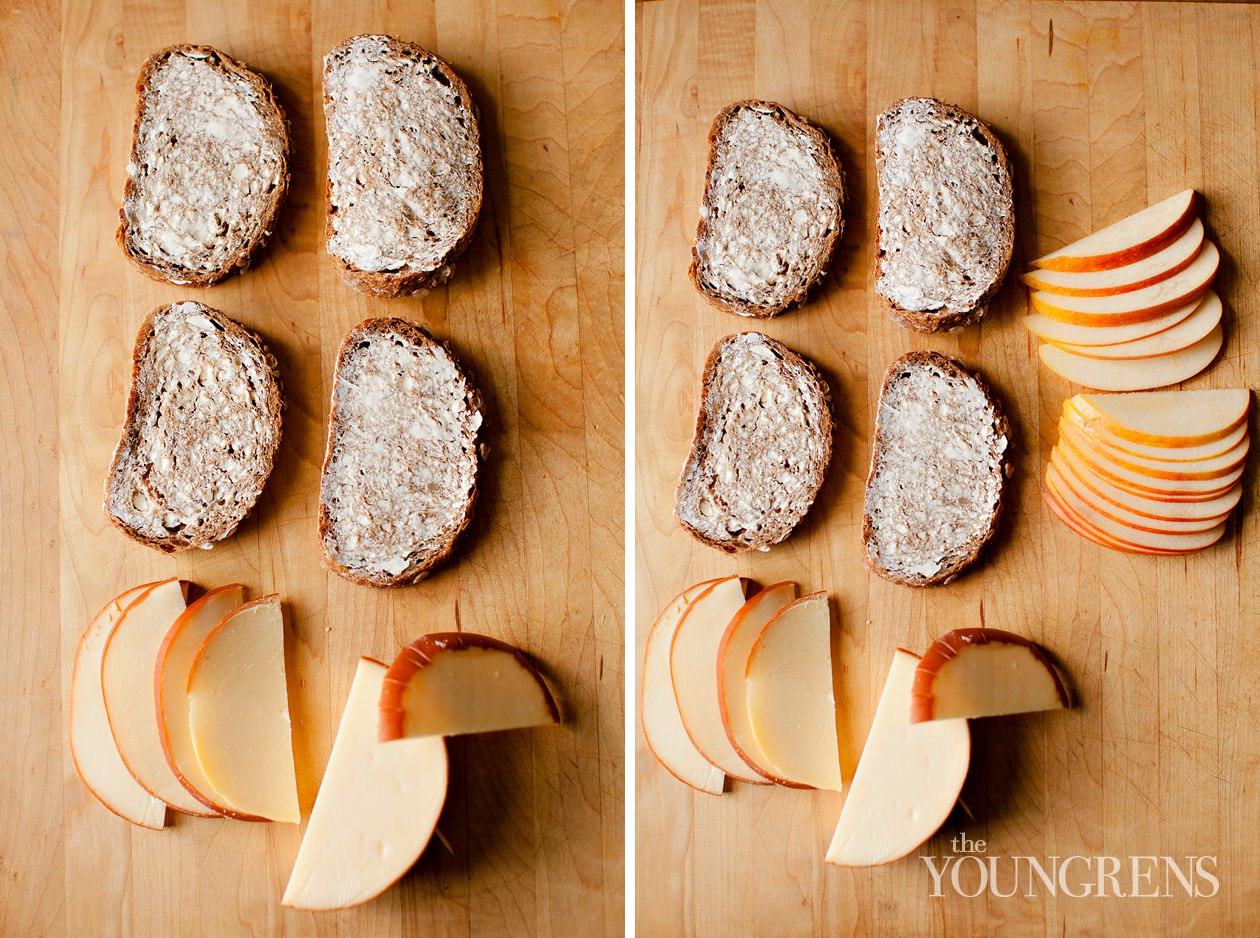 And slice up a crisp flavorful apple like Fuji or Honeycrisp.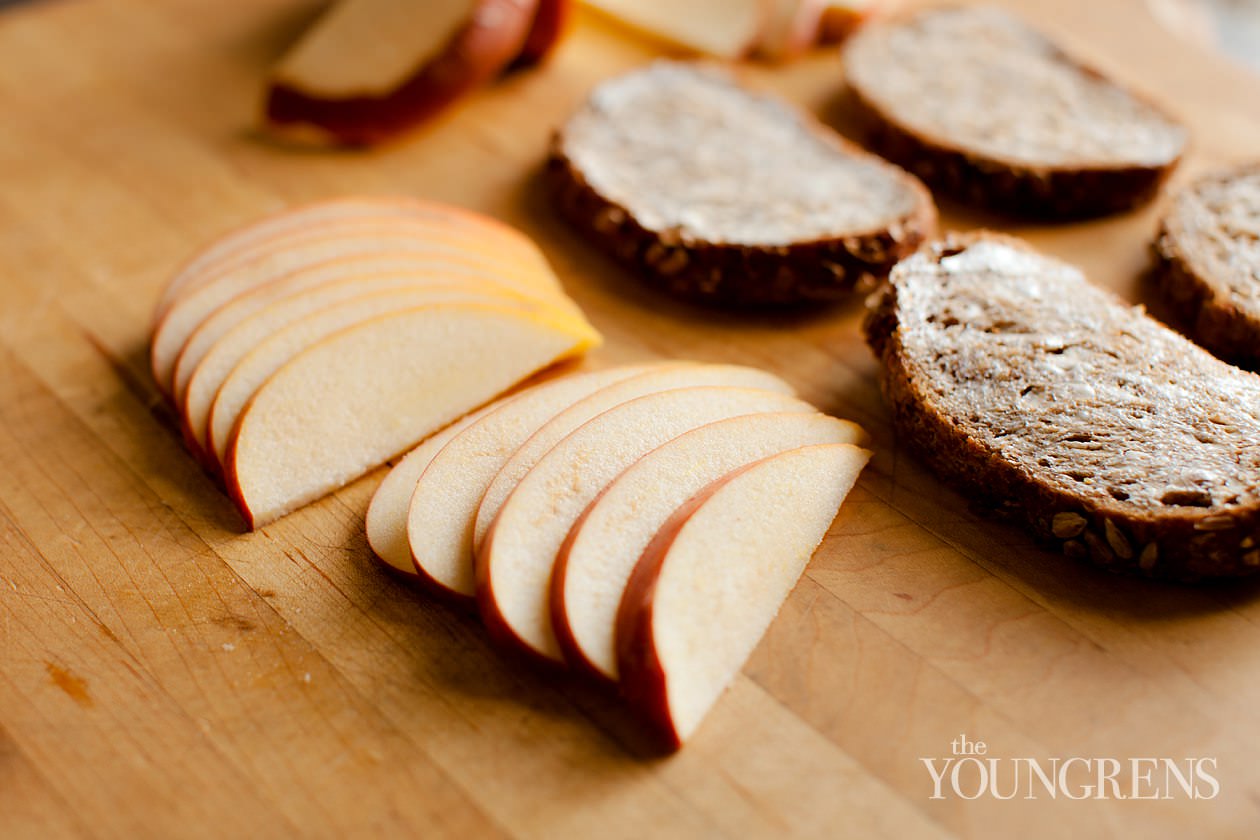 Slather your bread with some butter.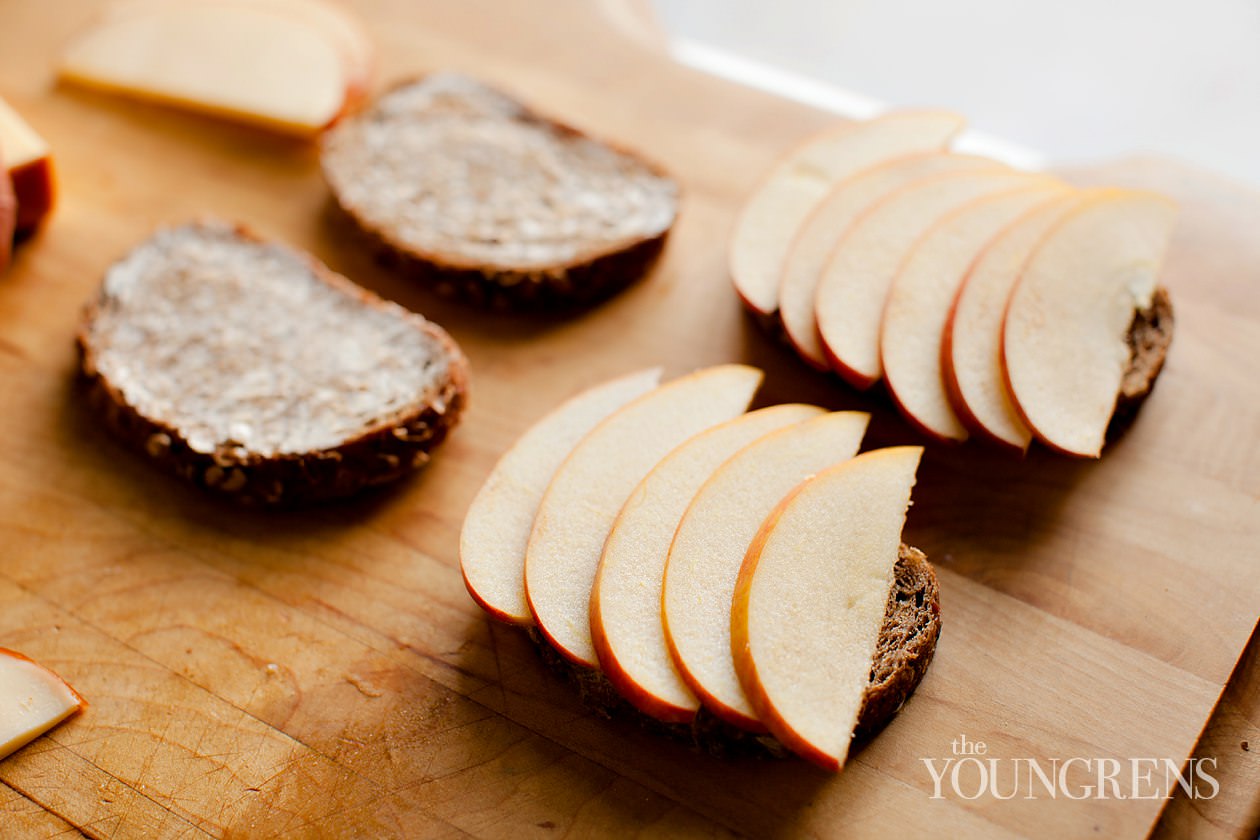 Stack your thin slices of apple and Gouda on top of each other.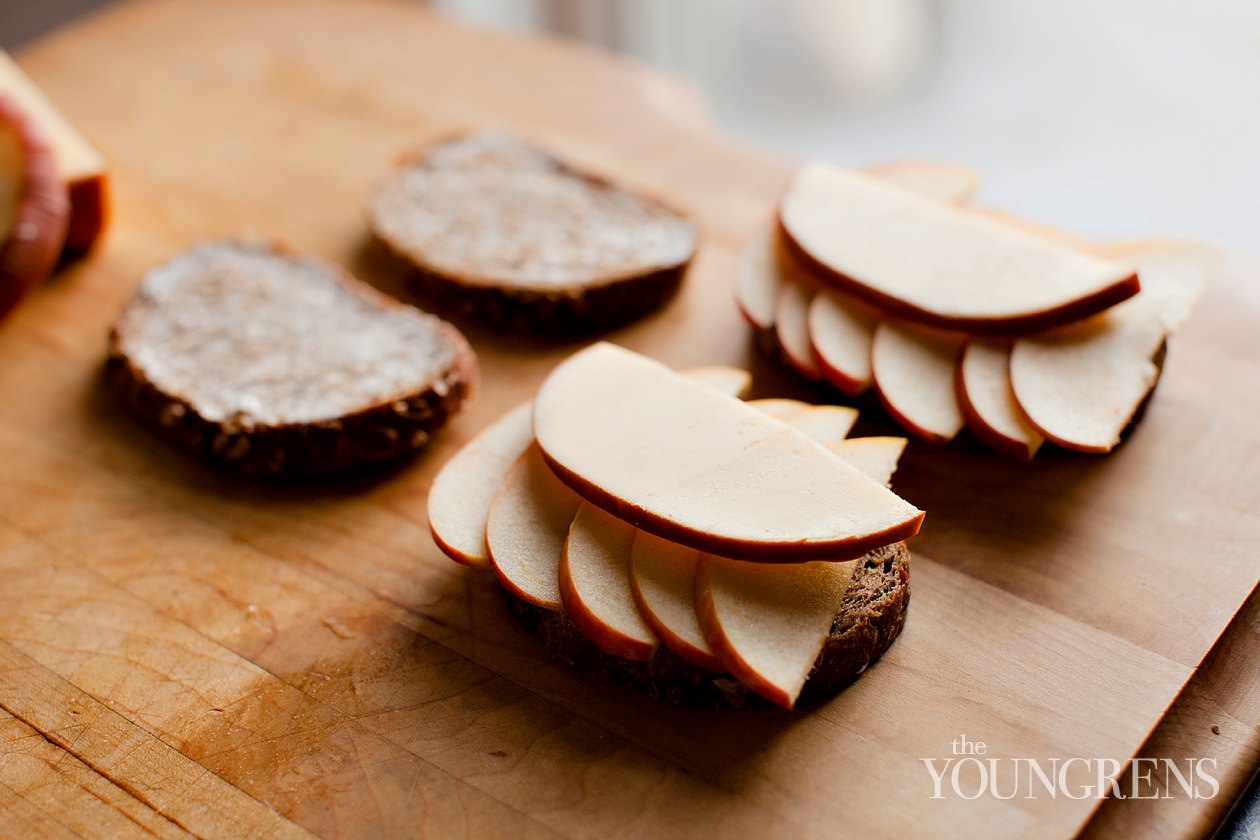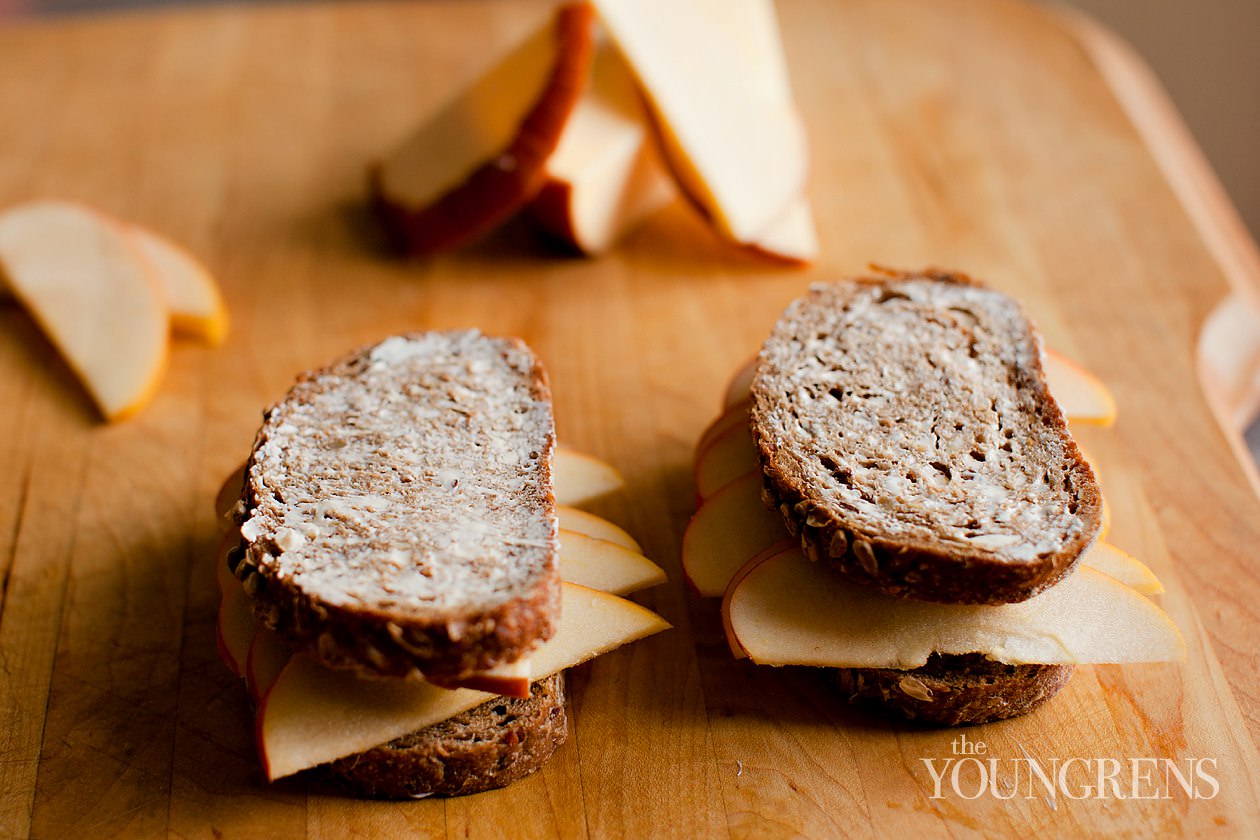 Then make sure your griddle is ready. Apparently, if you drop a bit of butter on the griddle and it looks like this, then it's ready.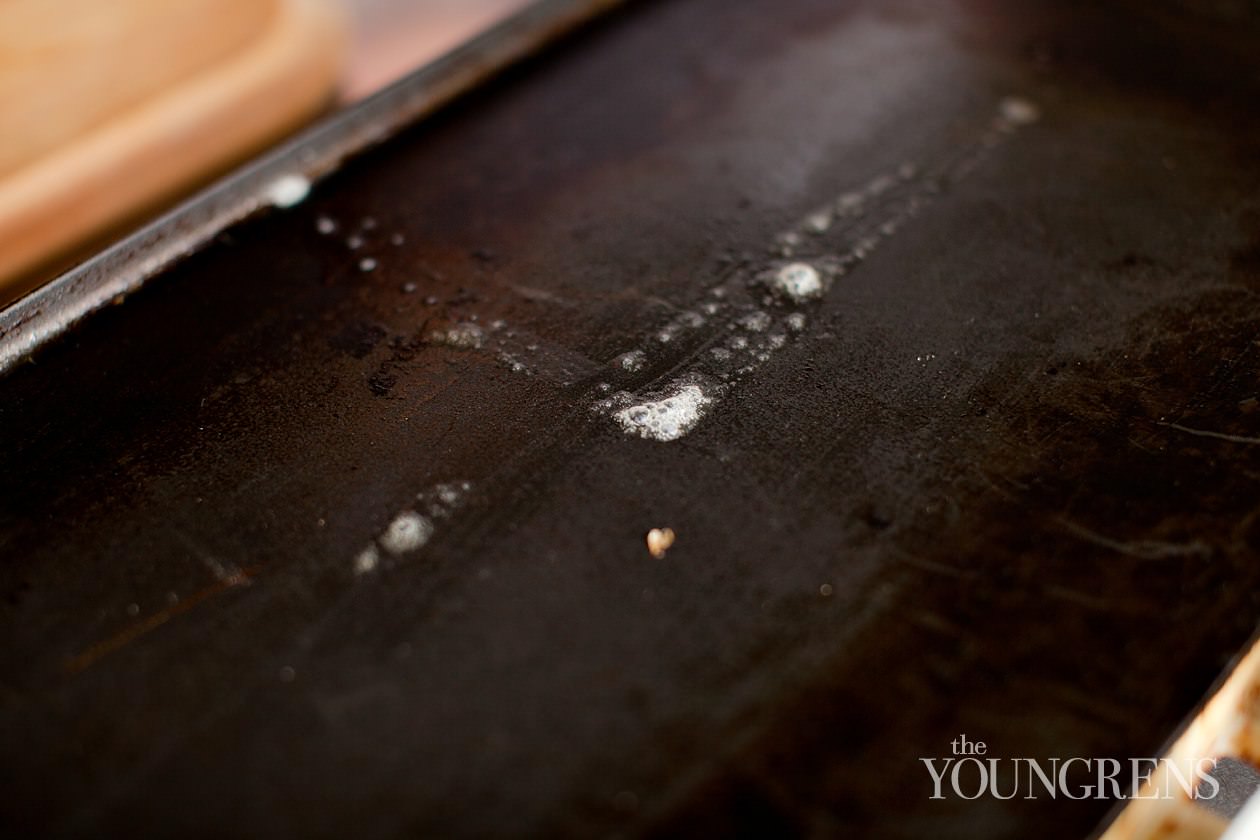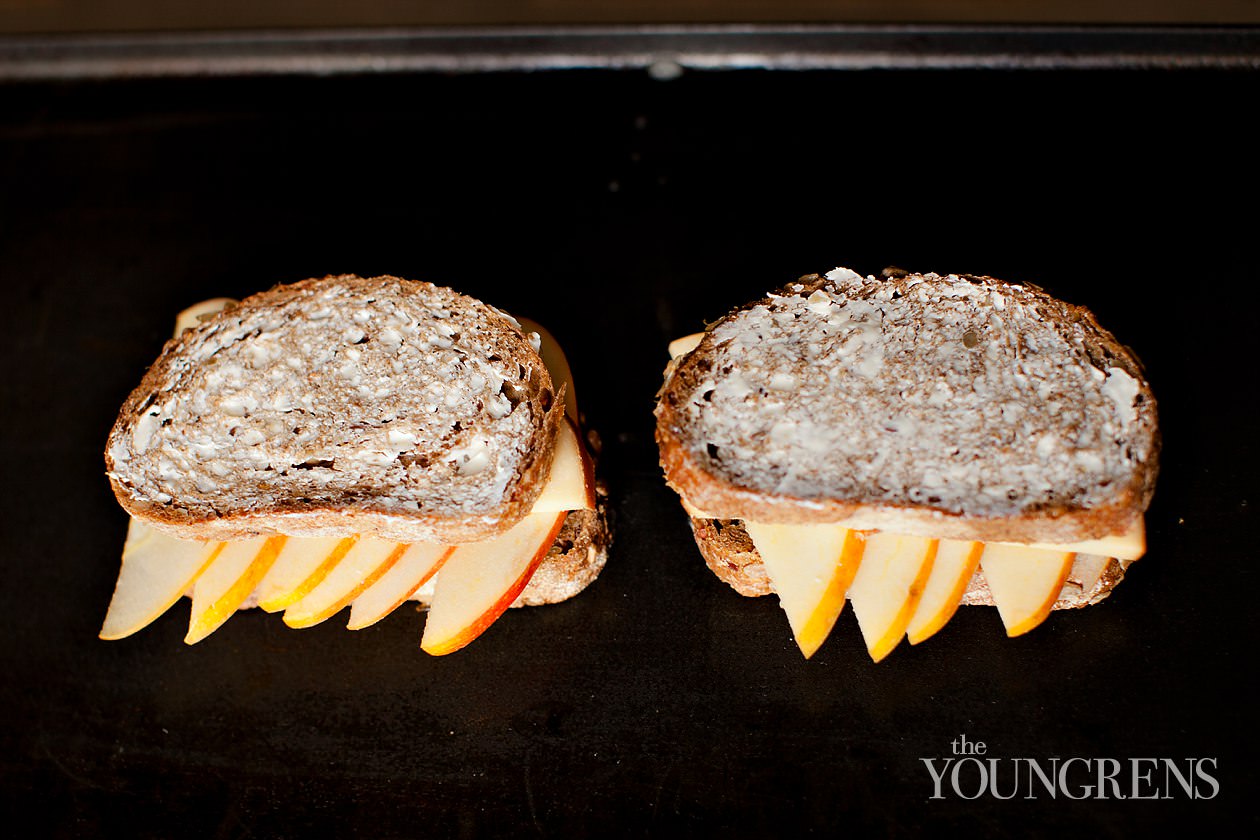 Brown both sides of the sandwich until the cheese is melted and creamy.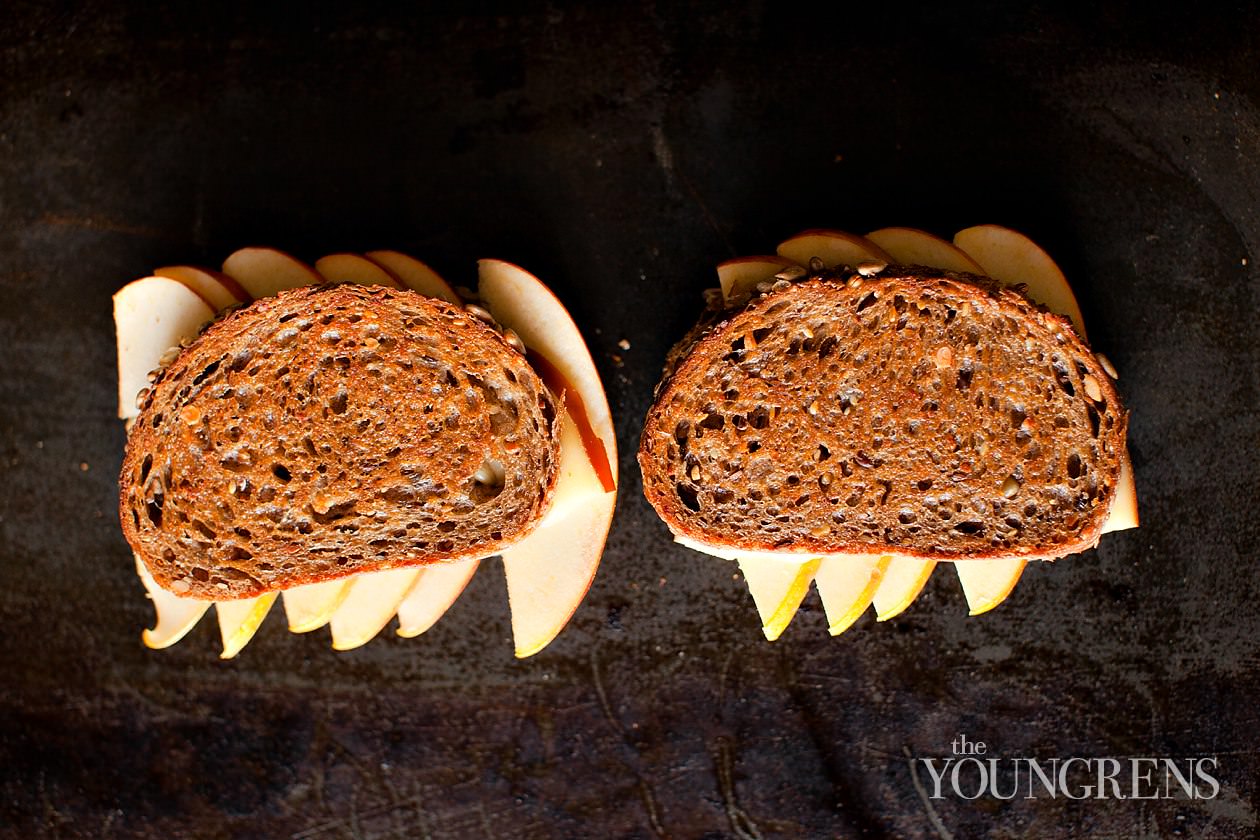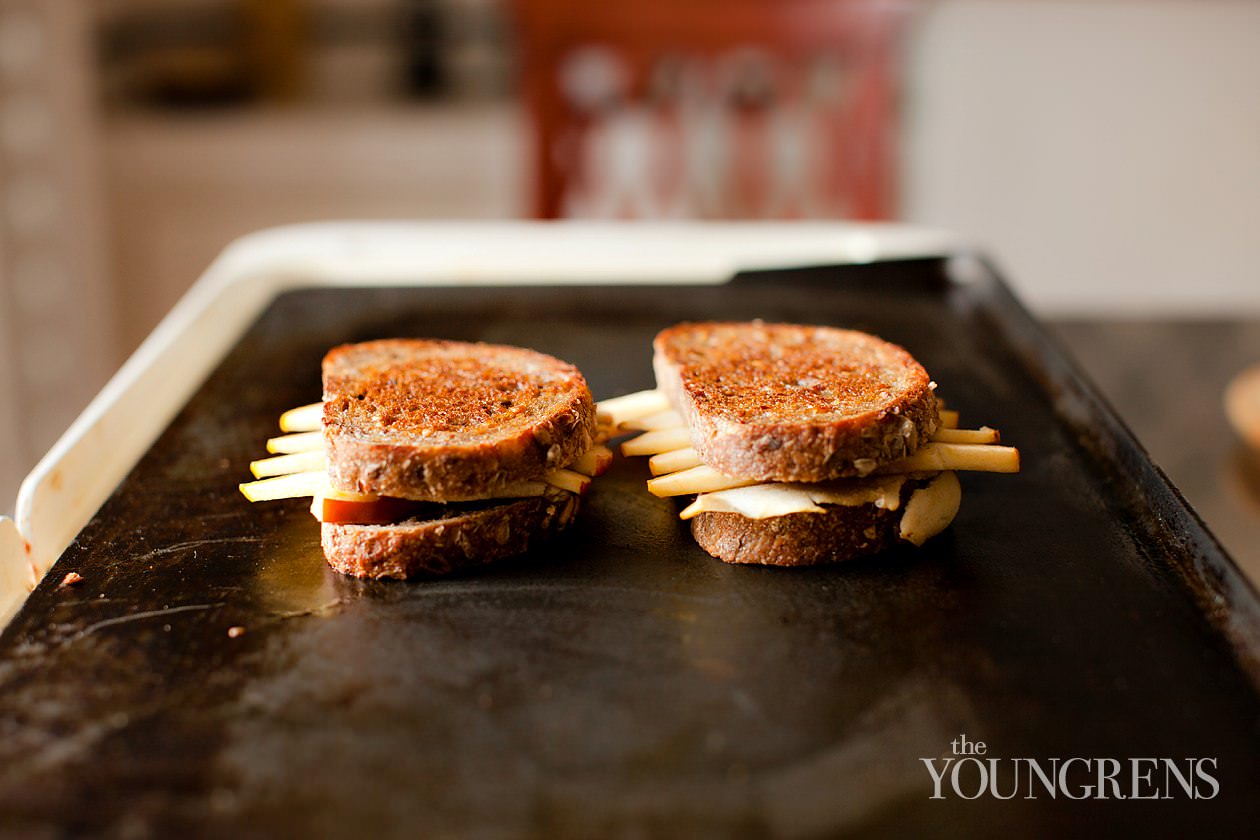 This sandwich is such a yummy summer treat! It makes me feel so much fancier than the regular cheddar variety of grilled cheese.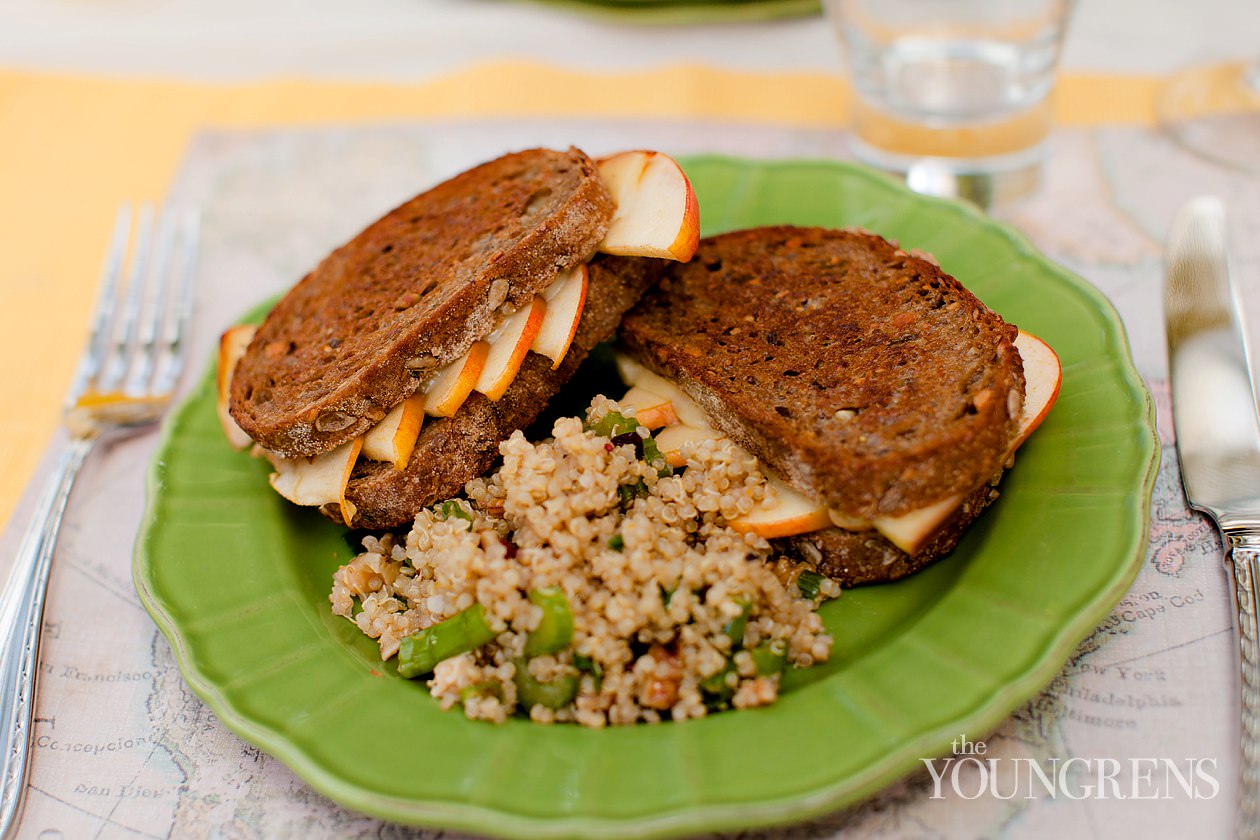 Enjoy!
Apple Gouda Grilled Cheese Sandwich
Sliced bread of choice

Thinly sliced crisp apple (Fuji, Honeycrisp, etc.)

Gouda cheese slices

Butter
Melt some butter in a cast iron skillet.
Make up a sandwich with your desired amount/ratio of Gouda cheese and apples.
Grill for crunchy gooey deliciousness!
Hugs,
Erin