When my Recipe Sunday assistant and kitchen-wonder-woman, Jenny, served these simply mouthwatering goat cheese stuffed dates wrapped in bacon at her house one afternoon, I knew I had found my foodie soulmate. These sinfully delicious bites of creamy goodness mix together so much of what I love – crispy salty bacon, tart fruit, crunchy almonds, and loooooooaaaaads of goat cheese.
OH.DEAR.HEAVEN.
I've never been one to go crazy about St. Paddy's Day, but any excuse to throw a party is fine by me, and these appetizers will cause any party guest to melt at your feet in honor of the bacon-goat-cheese gods. The only thing I didn't already have on hand in the kitchen for this dish were the dates, so toss those bad boys on your next shopping list and you'll be set for whatever random party pops up this weekend – or next!
Goat cheese, pitted dates, sliced almonds, bacon, and skewers make up the ingredients of this too-good-to-be-true dish.
The prep is super messy, but super easy. First, if you have wooden skewers, soak them in a bowl or sink of water for 10-15 minutes so that they don't burn on the grill. Then, heat up the grill while you prep the bacon bites. Using your fingers, stuff chunks of goat cheese into the dates and then shove a few slices of almonds in the middle of the goat cheese. Wrap the date with a piece of UNCOOKED bacon, then slide the assembled piece onto a skewer.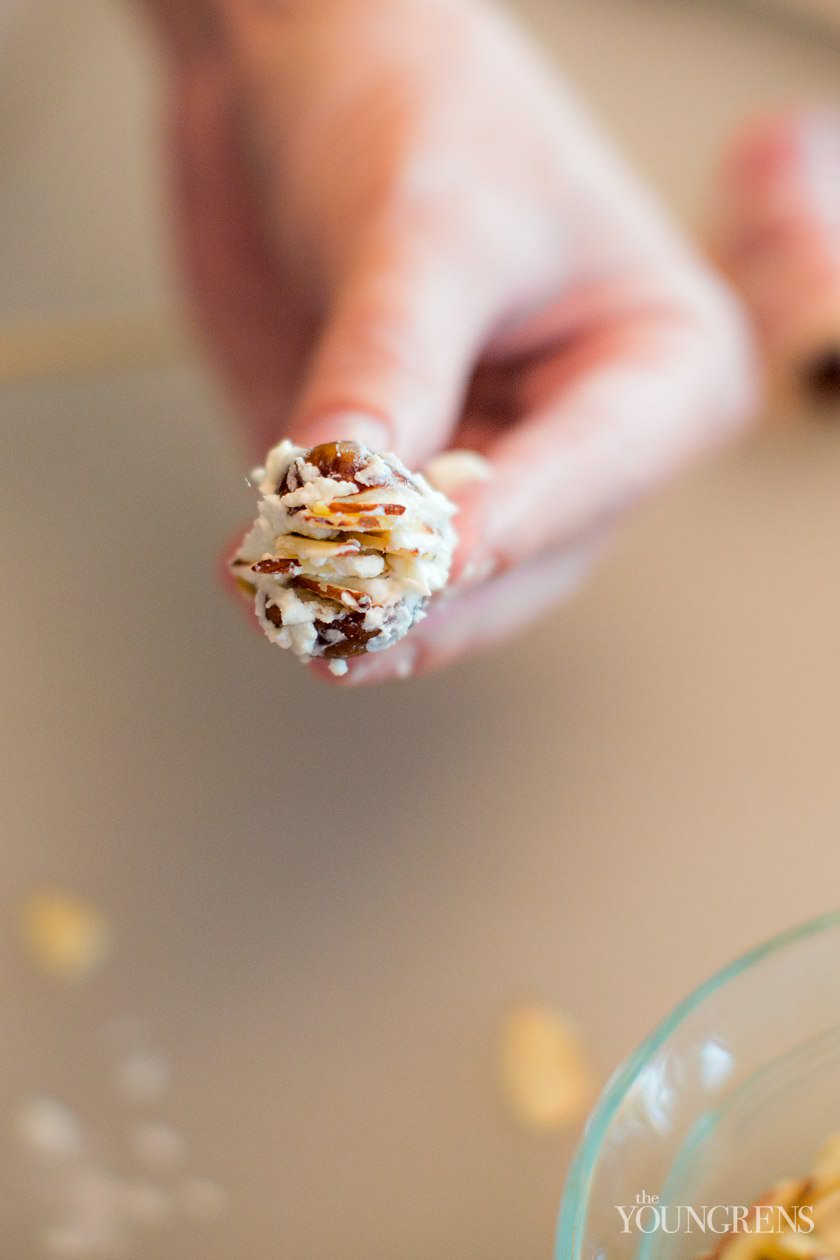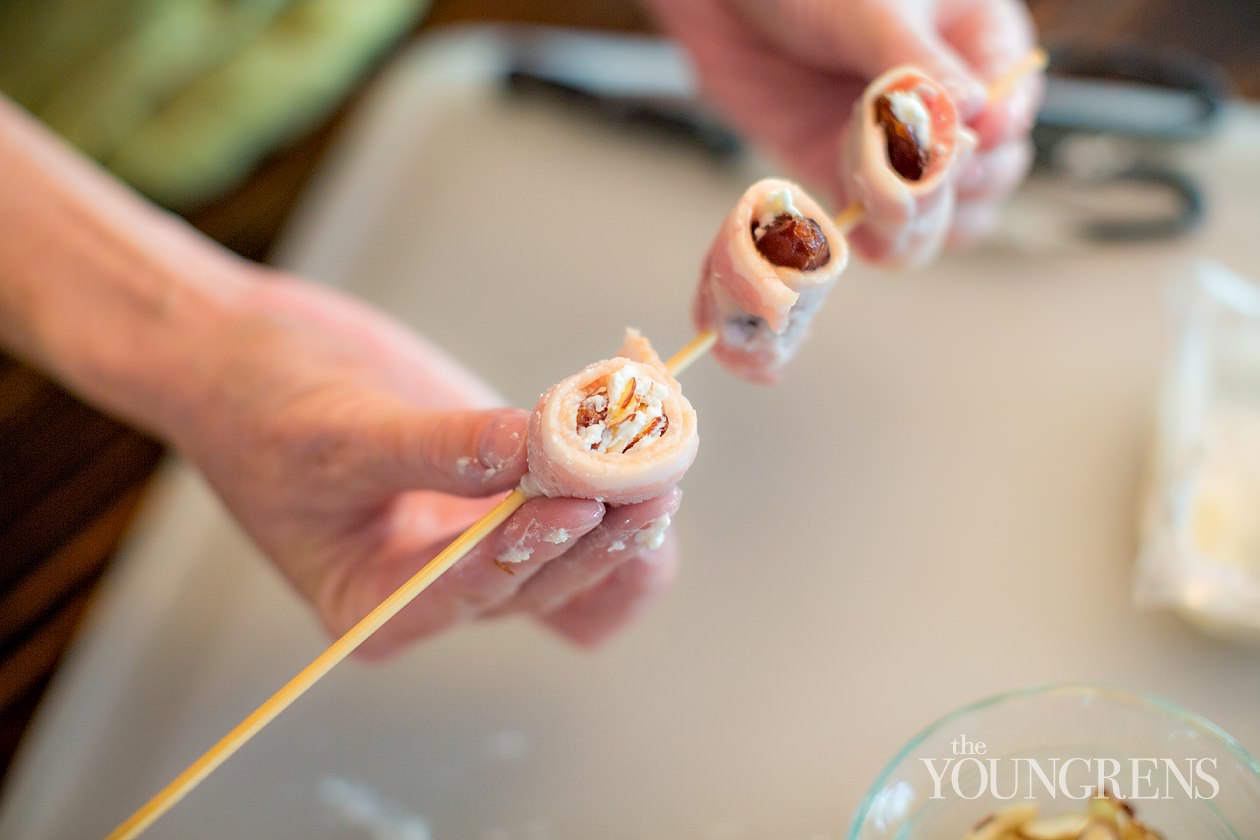 We had a few helpers come by the house to help us with our Recipe Sunday dishes. They were especially helpful as a bacon-date-goat-cheese assembly line.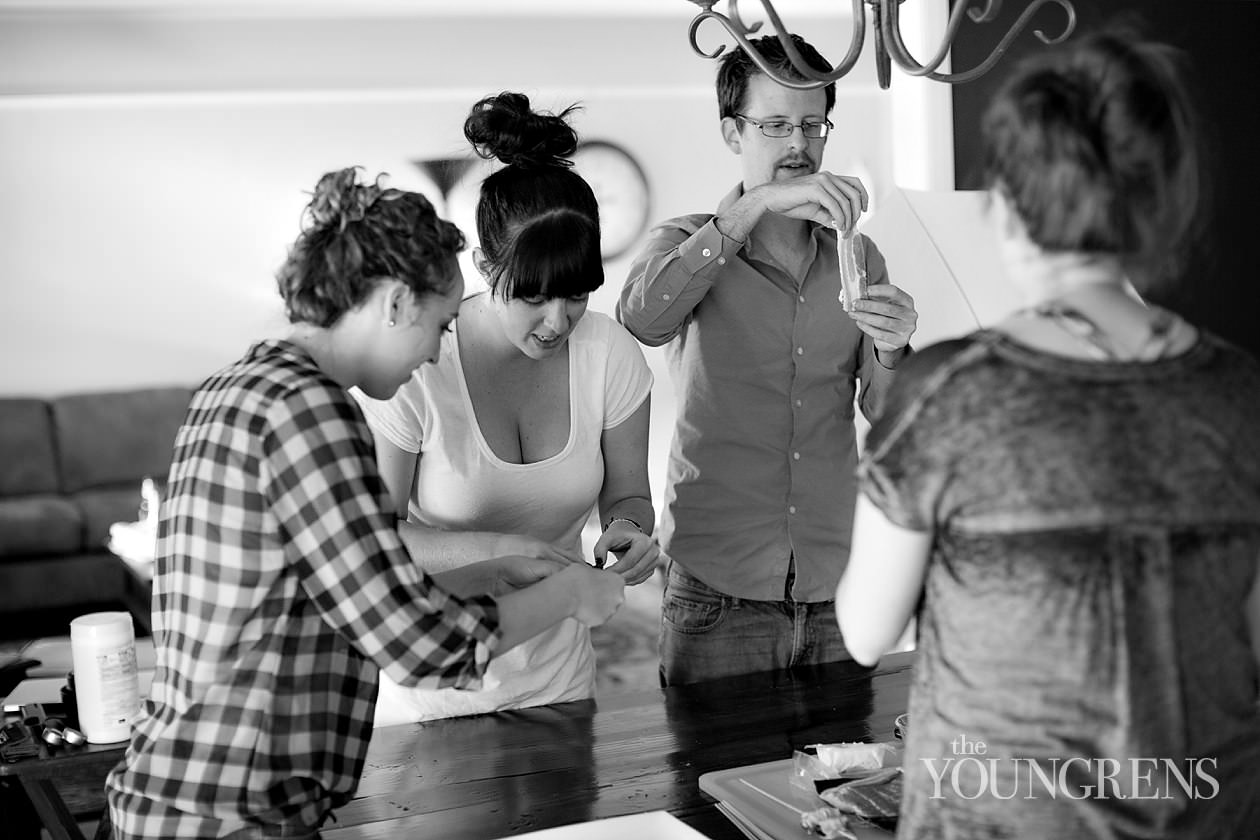 Jenny has been my essential right-hand woman during Recipe Sundays. Love. This. Woman.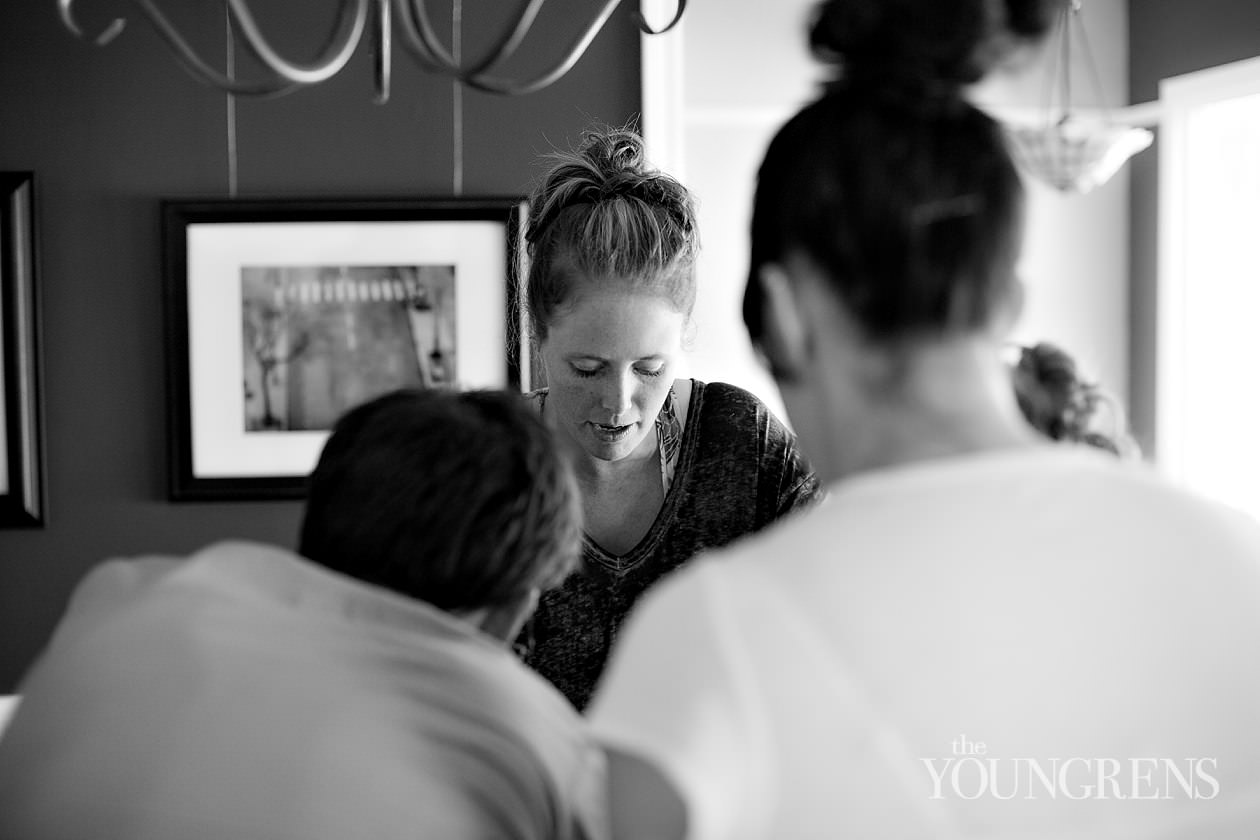 Once the skewers are assembled, rub vegetable oil on the hot grates of the grill using an old rag and a pair of tongs. This will prevent the bacon from sticking to the grill and falling apart.
Cook the skewers on the grill, and make sure to turn them until all sides are cooked.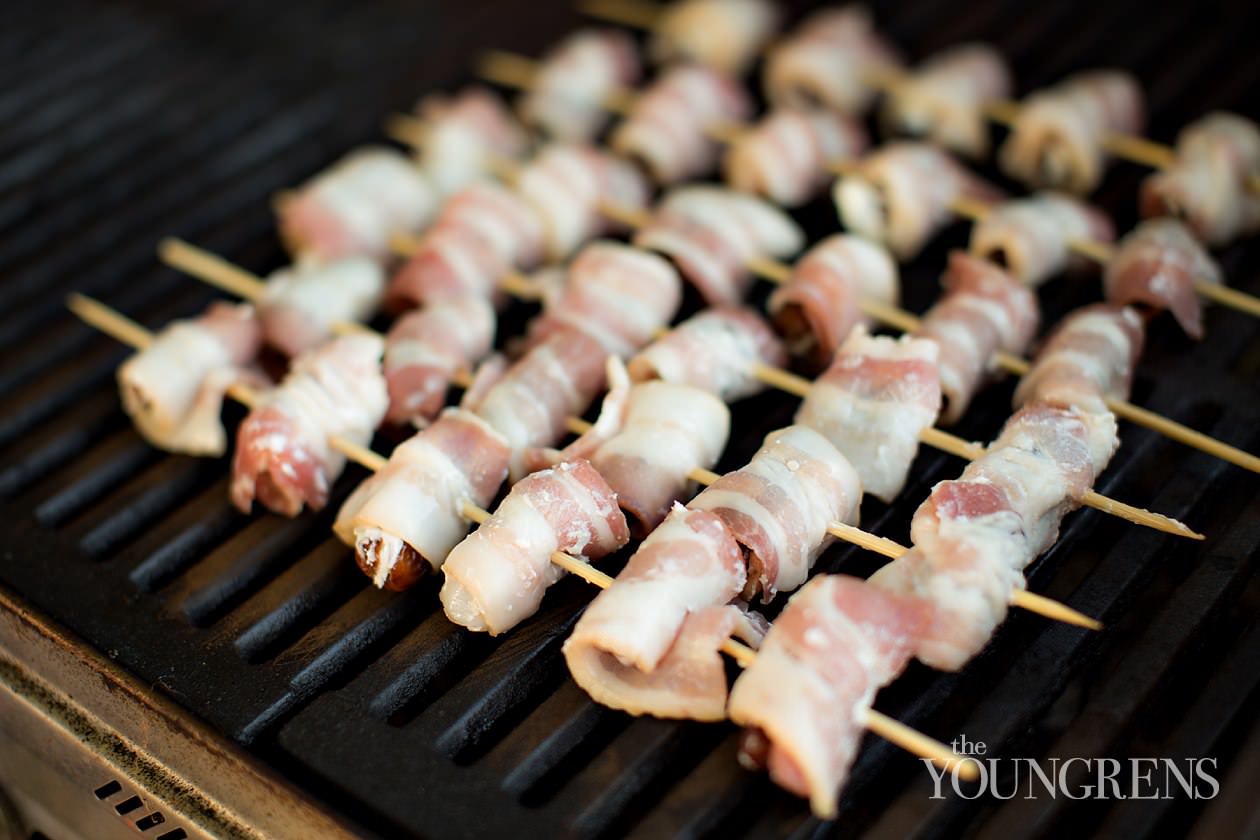 These are the most delicious morsels you will ever have in your entire life. You NEED to make these even if you're not throwing a party and just want to make dinner. Or an afternoon snack. Or breakfast. It doesn't matter, just try them! You'll love me (and Jenny) forever…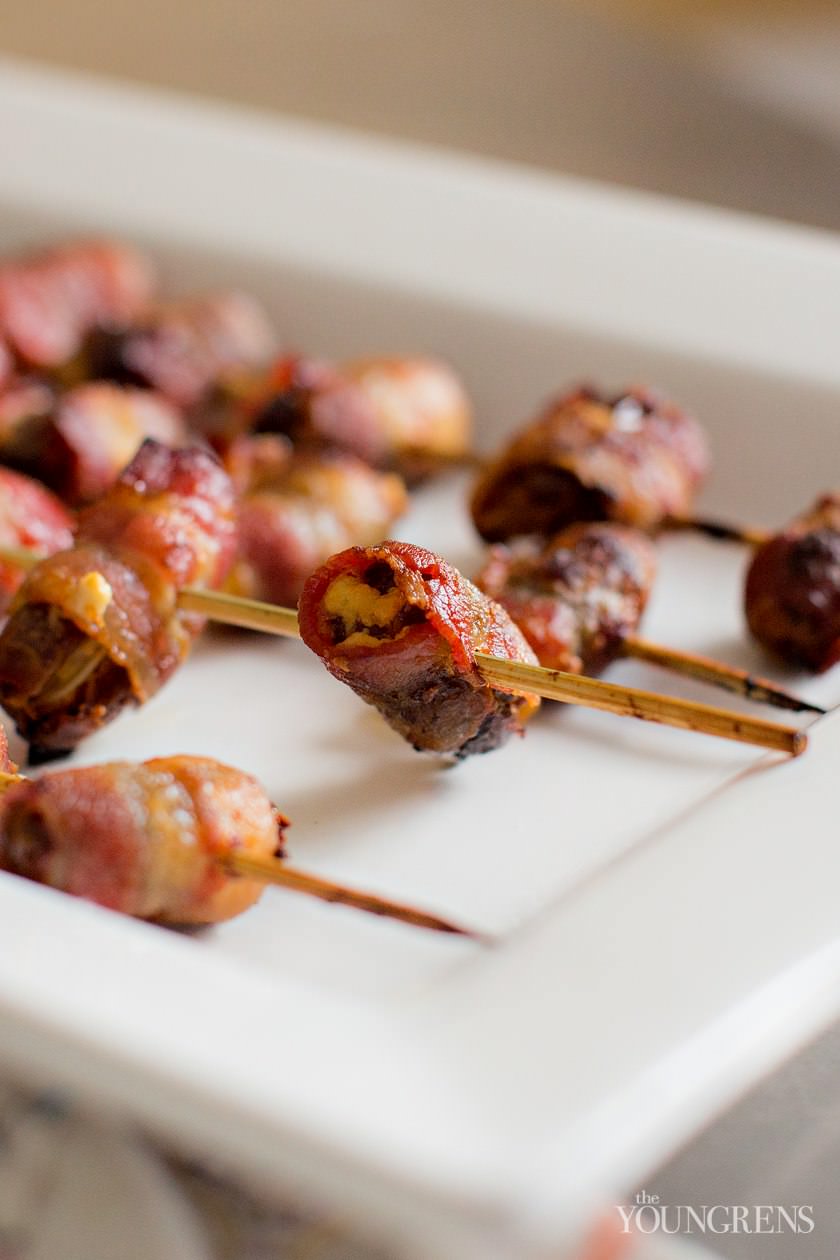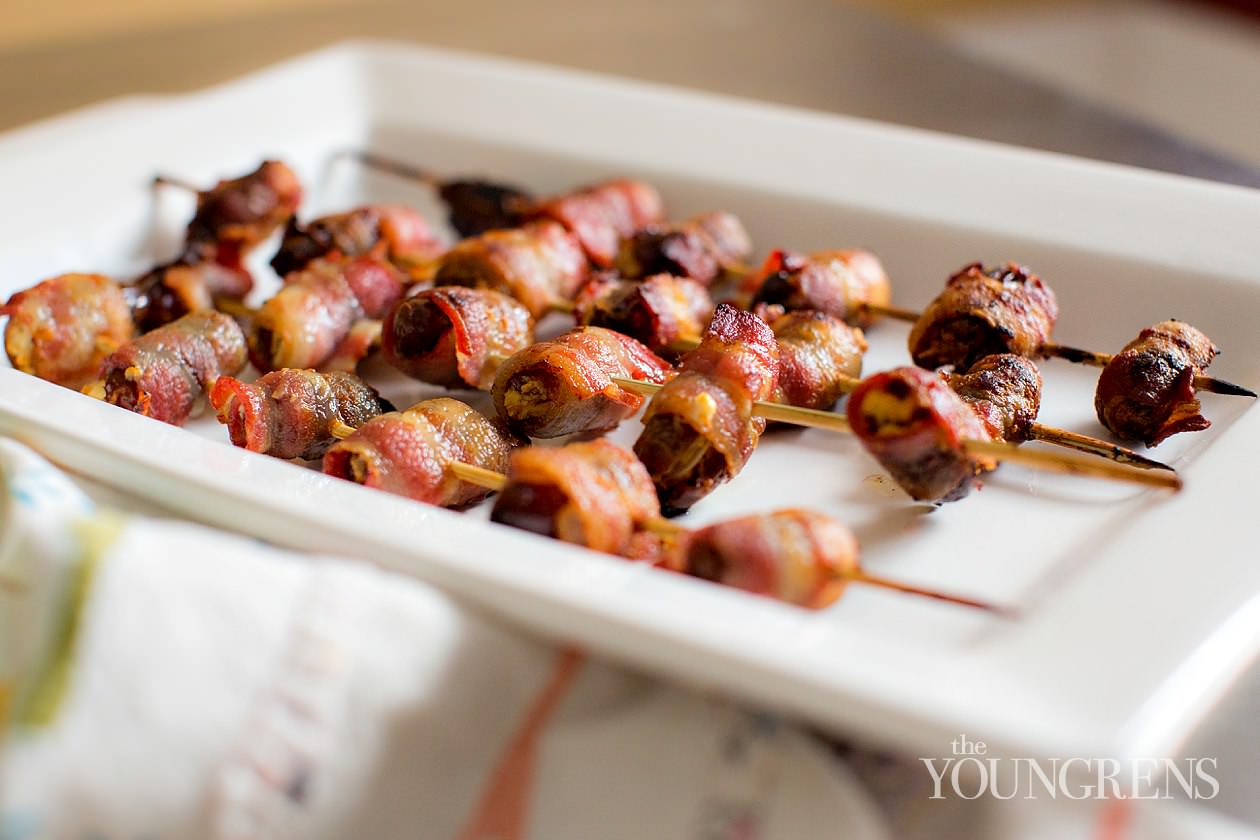 Bacon Wrapped Dates with Goat Cheese
40z Goat cheese
1 package bacon, uncooked
1/4 cup sliced almonds
Pitted dates
6-8 Skewers
Directions:
Preheat grill to medium-high heat.
Stuff goat cheese into the middle of a pitted date. Push three to five slices of almond into the center of the goat cheese. Wrap a piece of bacon around the date and secure by sliding onto a wooden skewer. Repeat the process until all bacon pieces and dates are used.
Place skewers on the grill and cook until golden. Turn skewers to crisp on all sides. Remove from grill and let rest 2-3 minutes before serving.
Hugs,
Erin