Happy Father's Day everybody! I have the BEST Dad's Day recipe ever for you guys – a Black Bean Chili with a summer twist. Your entire clan is going to flip over this yummy summer chili that's so healthy, it's part of Jillian Michaels Ripped in 30 meal plan! In fact, this dish is totally vegan and you can't even tell – it's still hearty and thick. It's packed with protein, filled with flavor, and bursting with chipotle spice. You make this with orange juice which gives it a light citrus summer flavor instead of heavy fall flavors, so it's a yummy twist on an old classic that will keep you (and all the dad's in your life) smiling until Labor Day!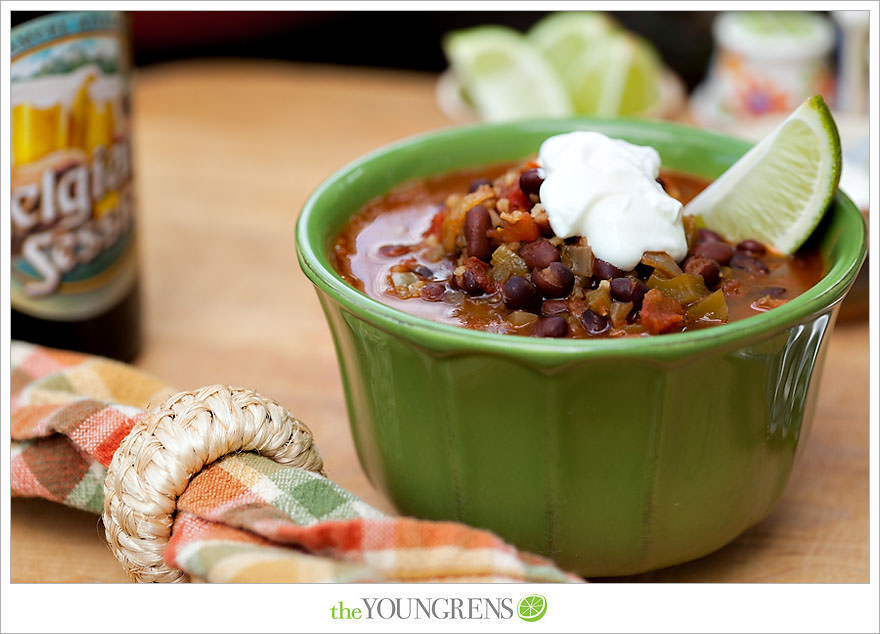 I love a recipe that requires my trusty dutch oven. Nothing bad ever comes out of that pot!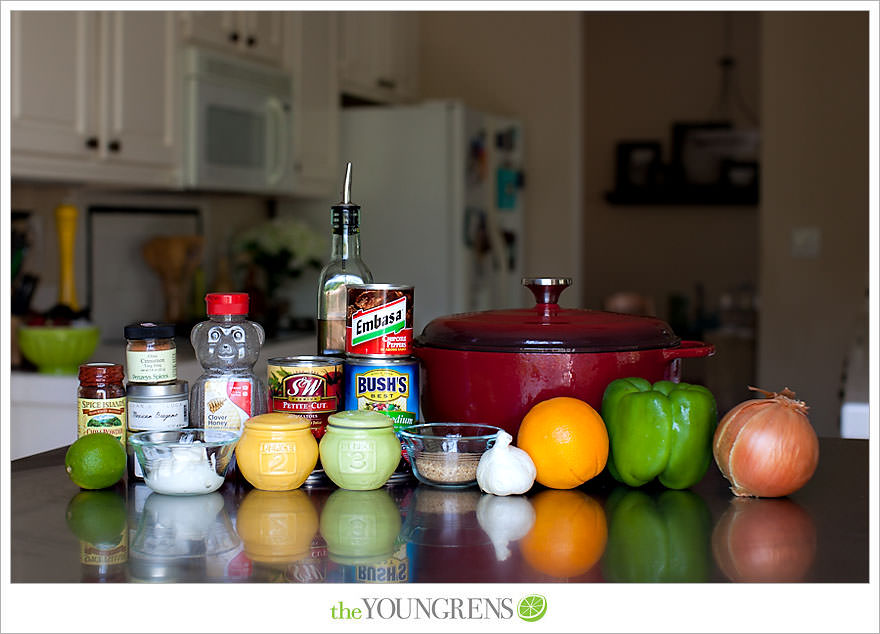 Orang juice and honey gives this chili a sweet, citrus flavor while the chipotles in adobo kick up the spice. The recipe calls for you to cook your own beans, but seriously save yourself the headache and just use a can. We buy the reduced sodium kind and then rinse them from the can to remove even more sodium.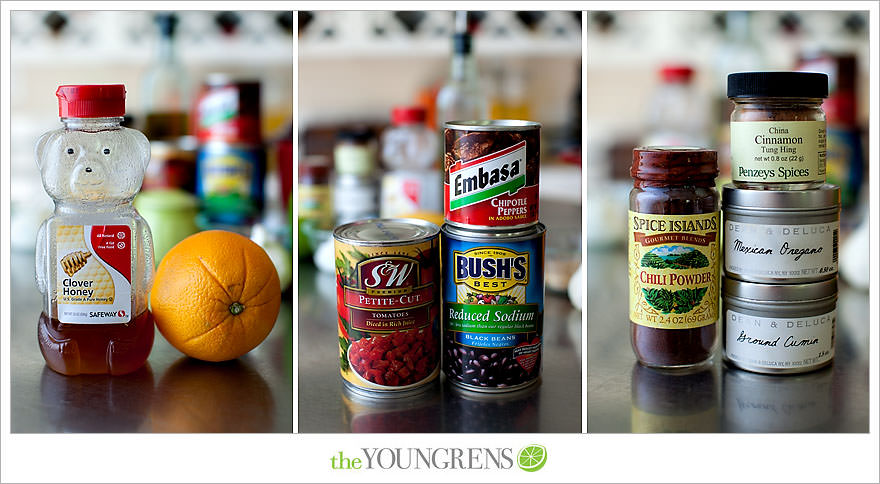 Start heating a tablespoon of olive oil in the dutch oven on your stove and finely chop an onion and a green bell pepper.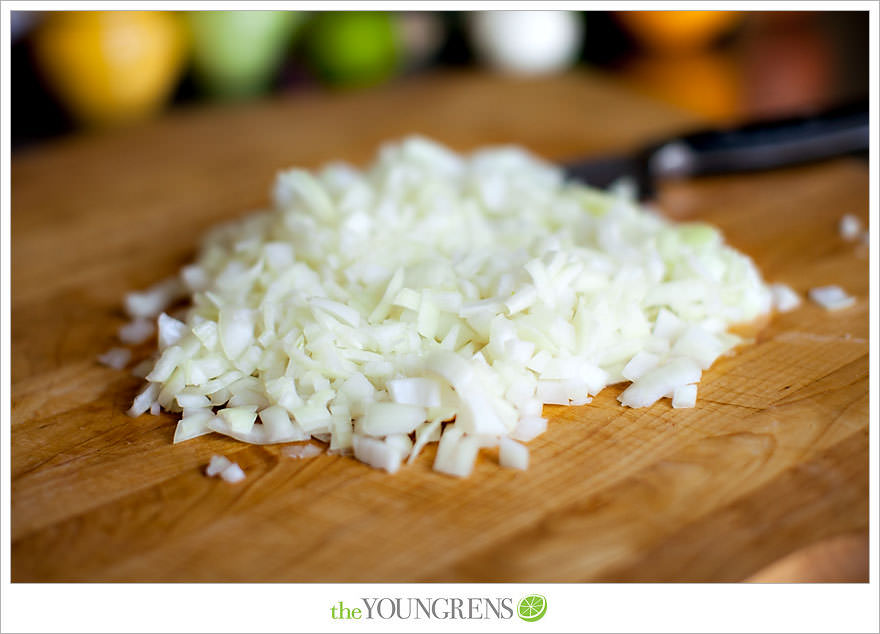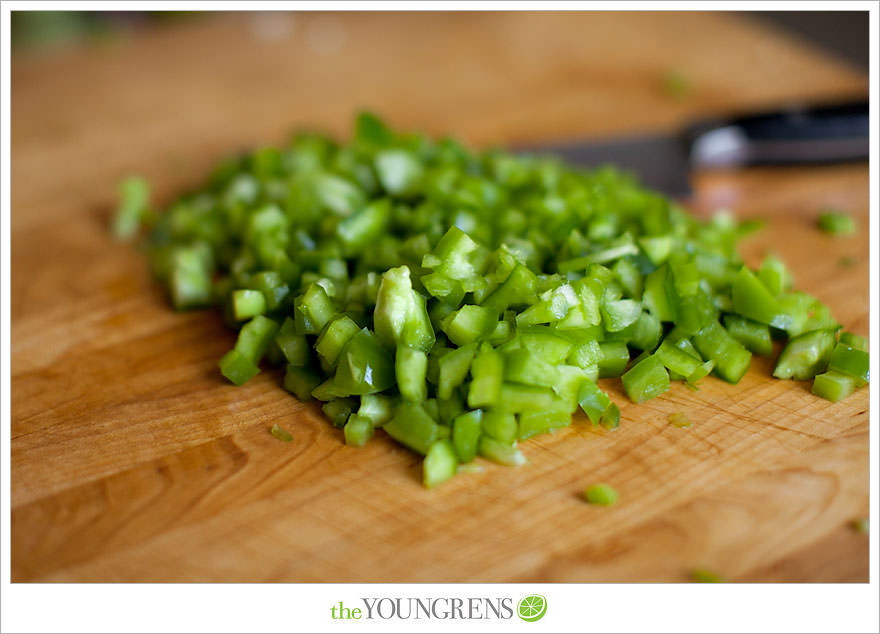 Then sauté both until soft and add the garlic.
Then toss in your spices and mix.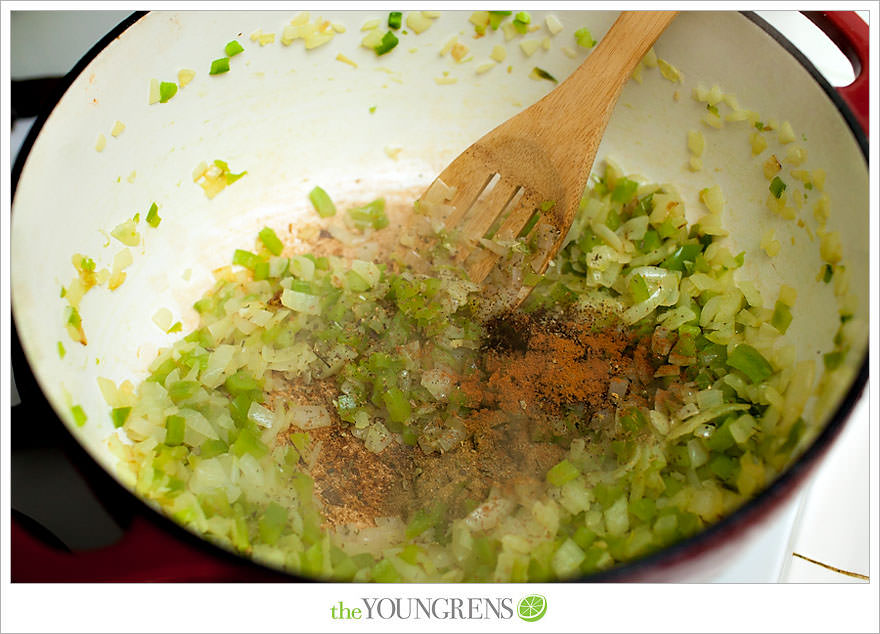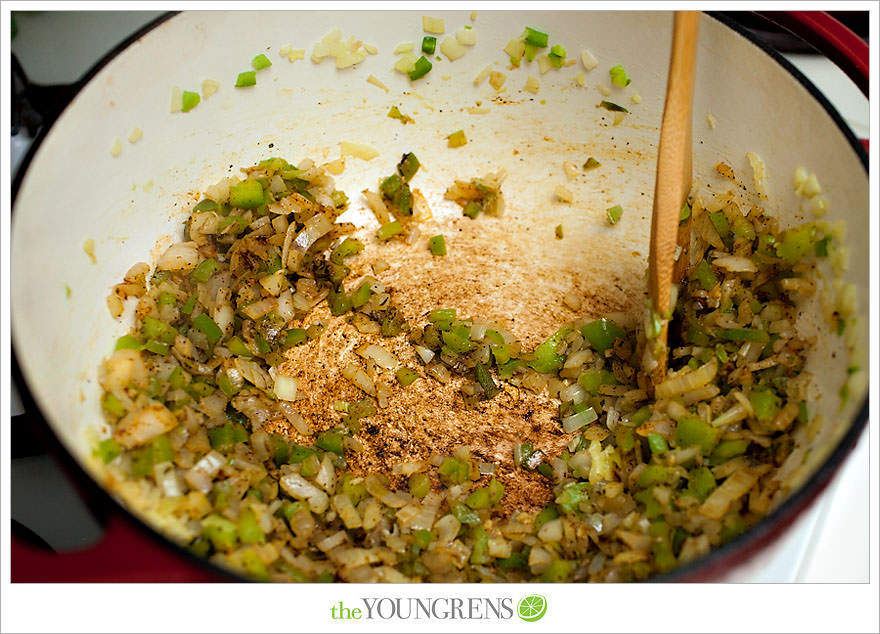 Now you're ready for the liquids – the orange juice and zest, the tomatoes, the honey, the chipotle, the beans, and a cup and a half of water.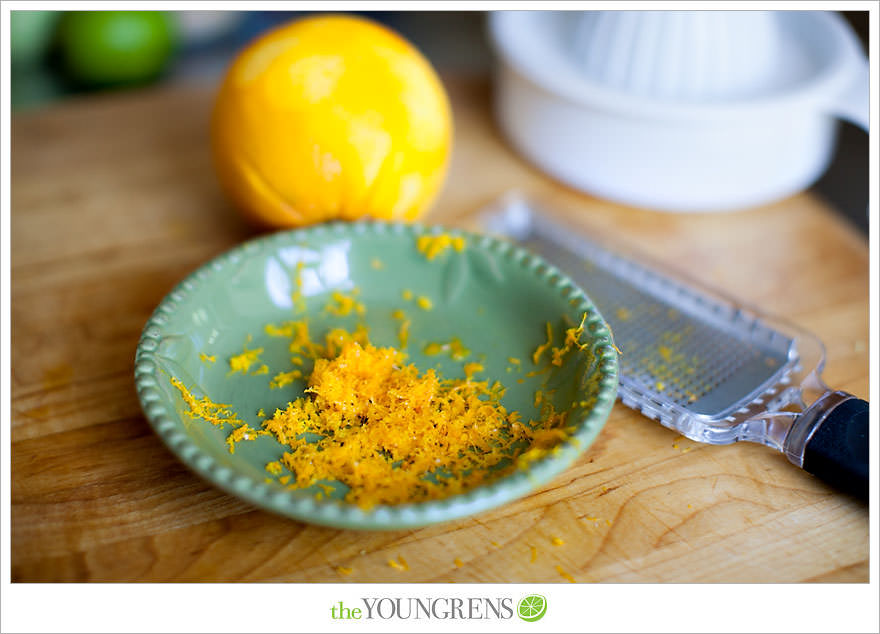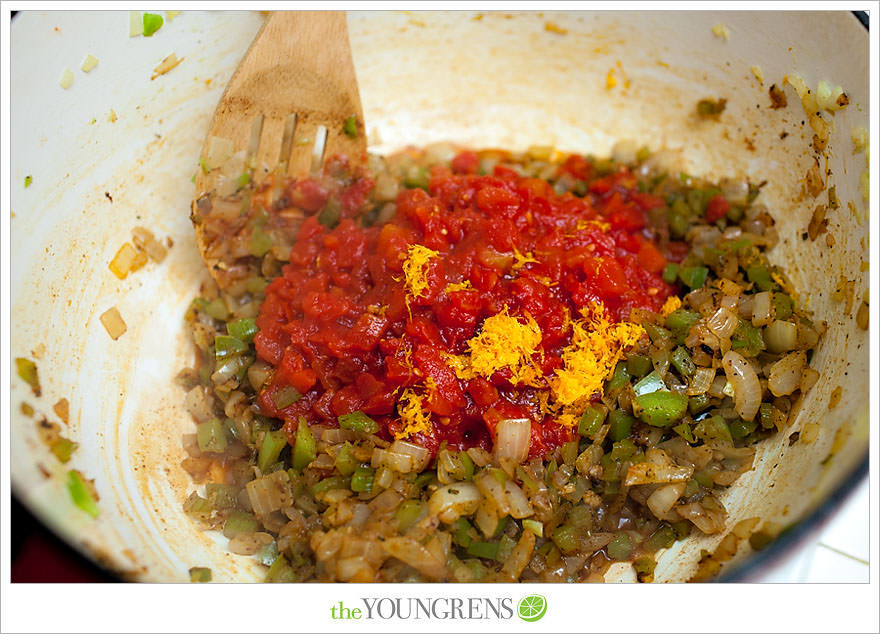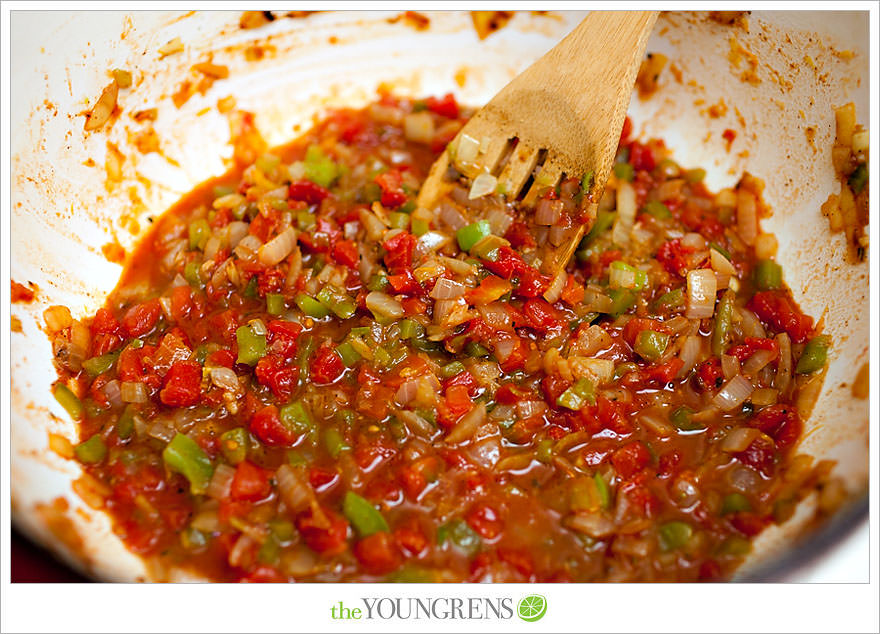 Be careful with the chipotle in adobo. An entire chipotle with be tons of spice, so I suggest using less if you're not the spicy type.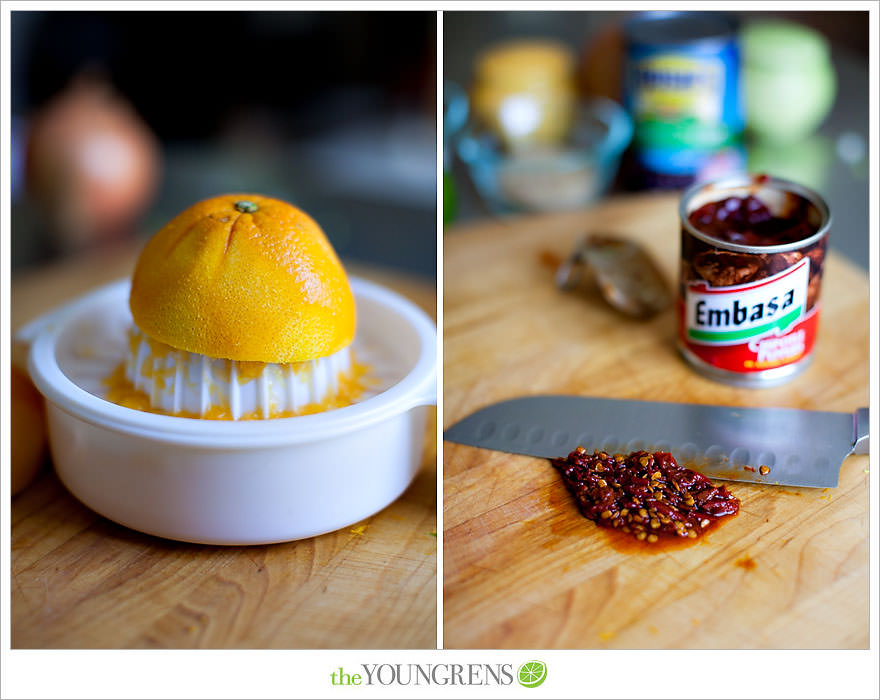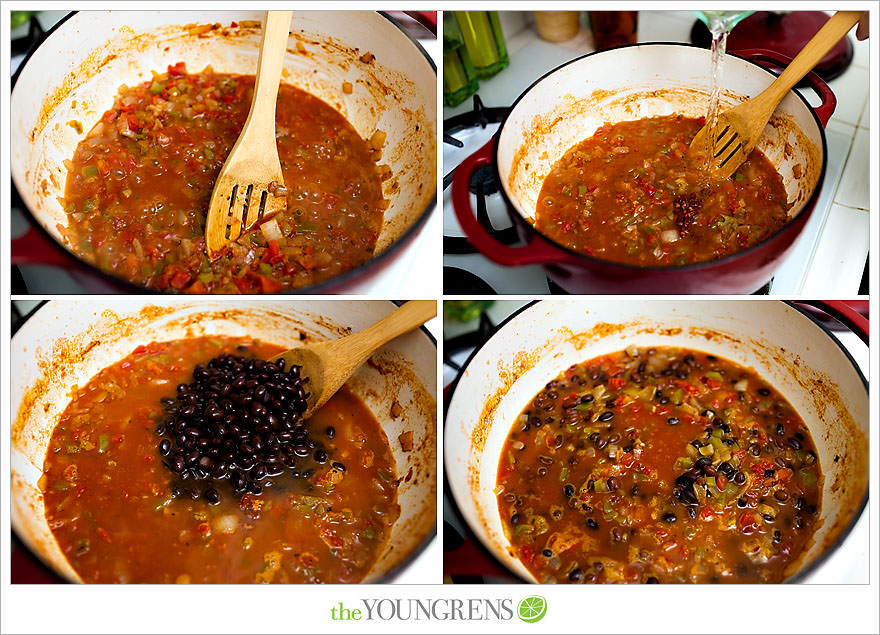 Sometimes we'll add in cooked ground turkey or extra black beans at this point to give this chili a little more chunk. Then let the chili simmer for an hour and a half. Fifteen minutes before you're ready to serve, stir in 1/4 cup of dried bulgur. You can usually find this at specialty stores, but we've made this chili without the bulgur before, so don't let this special ingredient turn you off from the entire thing. It tastes great without it!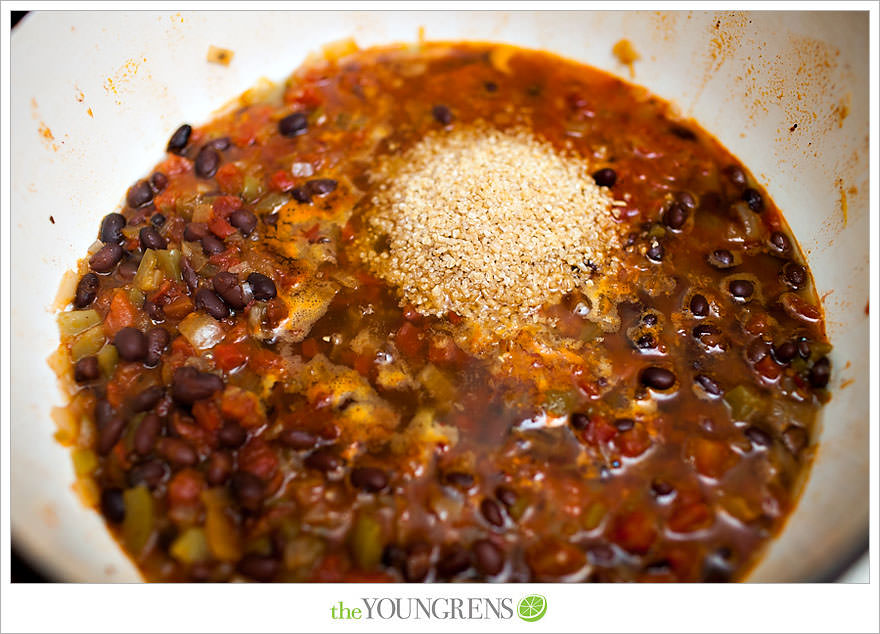 Top the chili with a dollop of Greek yogurt, add a slice of lime, and enjoy with your favorite summer ale. Bring this to any summer party and you'll be an instant chili goddess!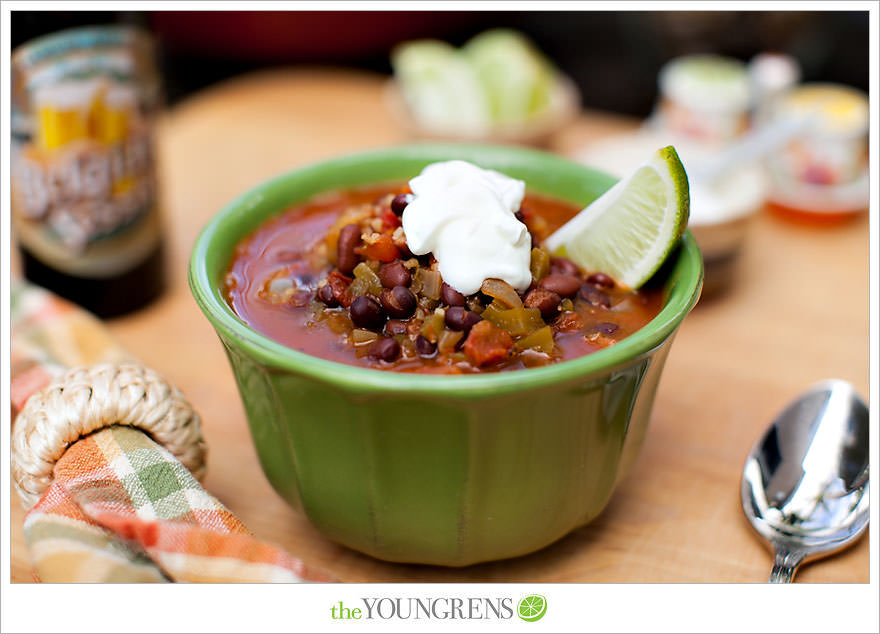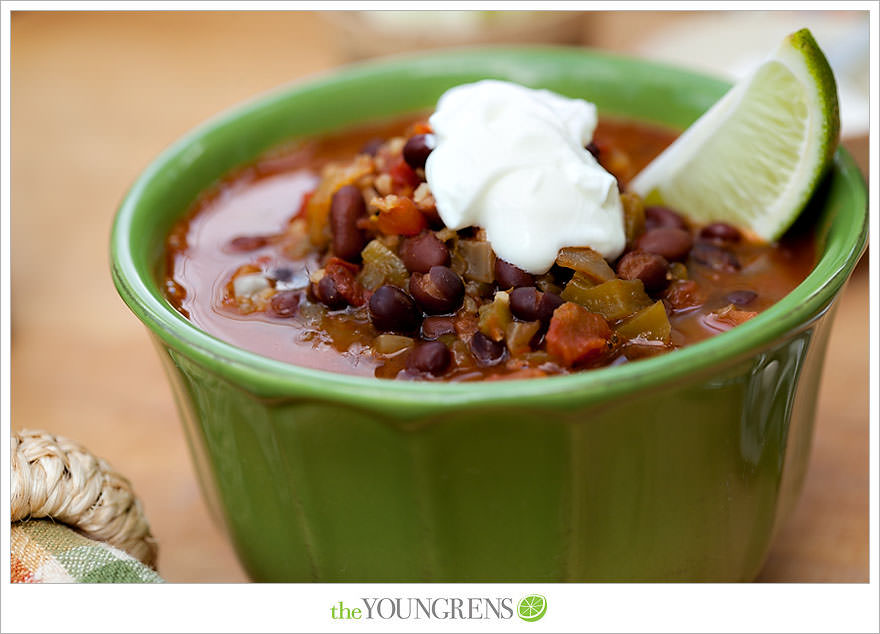 Black Bean Chili
(download Jillian's meal plan here)
1 cup dried black beans, rinsed 1 tablespoons olive oil
1 onions, finely chopped
1 green peppers, finely chopped 3 cloves garlic, finely chopped 1/2 tablespoon chili powder
1/2 tablespoon ground cumin 1/2 tablespoon dried oregano 1/4 teaspoon ground cinnamon
2 pinches ground black pepper
1 14-ounce can diced organic tomatoes with their juice
1/2 teaspoon grated orange zest
1/2 cup fresh orange juice
1 to 2 teaspoons chopped chipotle chilies in adobo (optional)
1/4 cup medium-grain dried bulgur
pinch salt
2 tablespoons minced scallions (white and green parts), for garnish 2 tablespoons minced fresh cilantro, for garnish
4 lime wedges, for garnish
Directions
1. Place the beans in a colander and pick over them to remove any debris, then rinse and drain. Place them in a Dutch oven or other large, heavy pot and add water to cover by 2 inches. Bring to a boil. Reduce the heat to low and simmer, partially covered, until almost tender, about 1 hour. Drain and set aside.
2. Heat the oil in the same large pot over medium-high heat until hot but not smoking. Add the onions and the green peppers and cook, stirring occasionally, until just starting to brown, 8 to 10 minutes. Stir in the garlic and cook until fragrant, about 30 seconds. Stir in the chili powder, the cumin, the oregano, the cinnamon, and the black pepper. Then stir in the tomatoes, the orange zest and juice, the honey, the chipotle, and 1.5 cups of water. Add the reserved beans. Return to a simmer, and cook, partially covered, checking occasionally and adding more water and needed, until the beans are just tender to the bite, about 1 1/2 hours. Stir in the bulgur 15 minutes before removing the chili from the heat. Add pinch of salt.
3. Divide the chili into 4 bowls and top each serving with the scallions, the cilantro, and a lime wedge, if desired, or pass the toppings separately at the table.
Servings: 4. 297 Calories per serving, 4.7 g Fat, 52.9 g Carbohydrate, 14.6 Protein
Hugs,
Erin