Melted cheese wrapped in a pastry filled with brown sugar and candied walnuts – now THAT'S what I call an appetizer. Creamy, warm cheese with crispy crackers, a hint of sugar, and a glass of zin – what else do you need on a breezy summer afternoon? Maybe a few more carbs? Let's just add some cream cheese mashed potatoes paired with a toasted baguette loaded with butter.
I'll see you on the other side of my blissful carb coma.
Our album designer, Julie, sent over this recipe that she made for her foodie hubby for an anniversary dinner and it takes every ounce of self-control not to make this every single day. For breakfast, lunch, midday snack, and dinner. And fourth meal at midnight. It's sinful how good this is. Say your prayers before serving this to guests because you're only gonna lure them right on over to the dark side of carb heaven. Ready to be tempted? Here goes…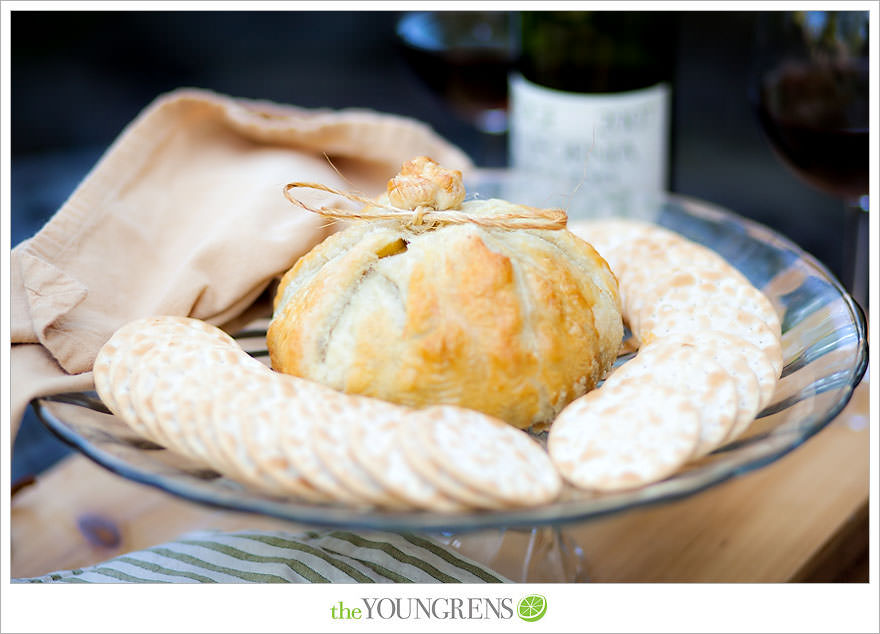 What makes this dish so deliciously evil is that it's crazy easy to prepare.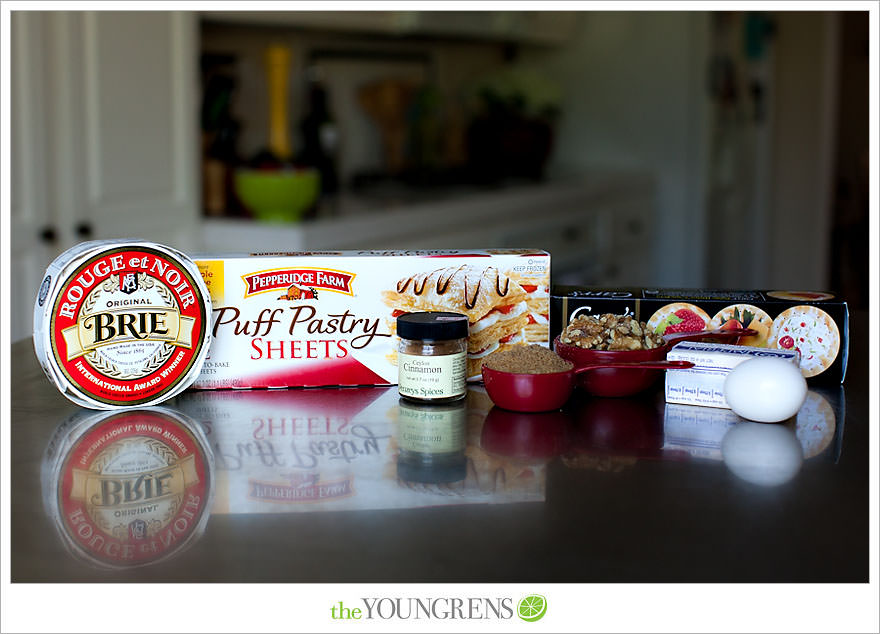 Just pick up a wheel of brie and some frozen puff pastry sheets, then gather butter, walnuts, cinnamon, brown sugar, and an egg.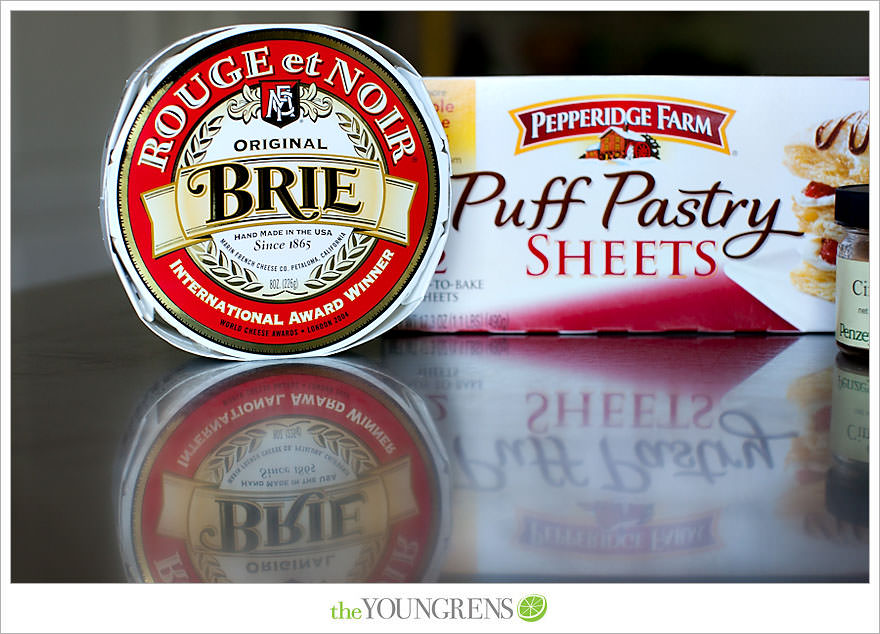 First, preheat your oven and set out one of the puff pastry sheets to thaw. Then sauté the walnuts in a tablespoon of melted butter on the stove until they turn golden brown.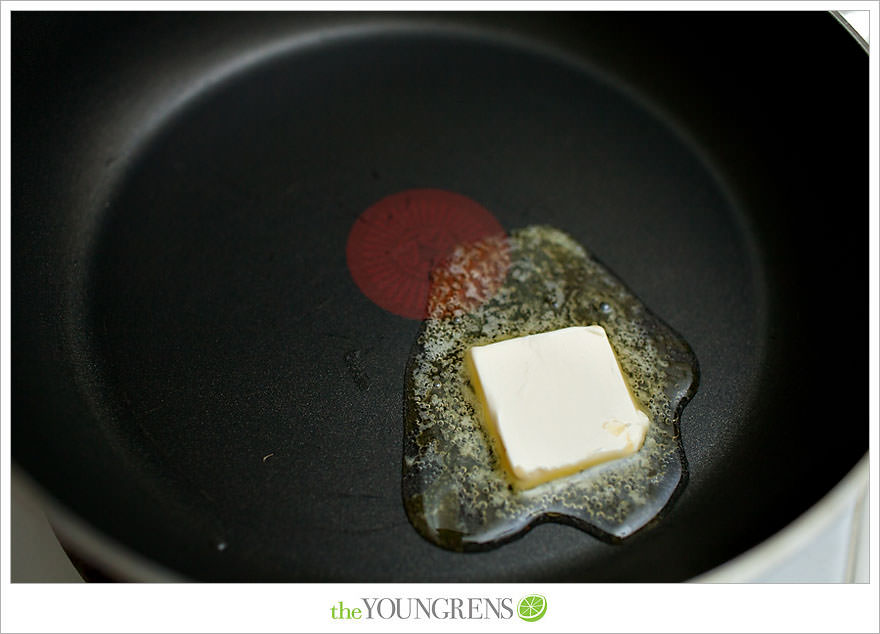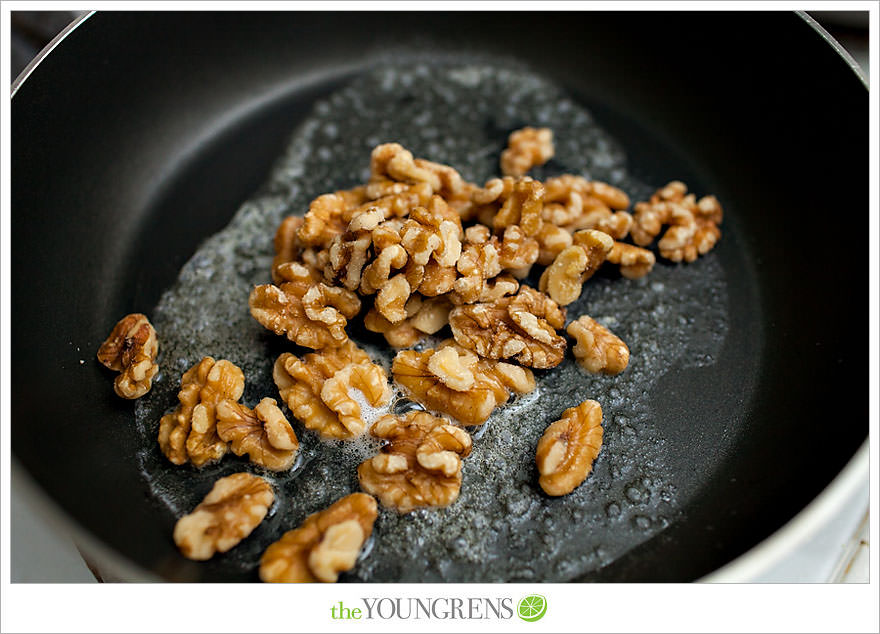 You will be tempted to eat all of these buttery bits of heaven now, but resist. Or else your hubby will make you do it all over again.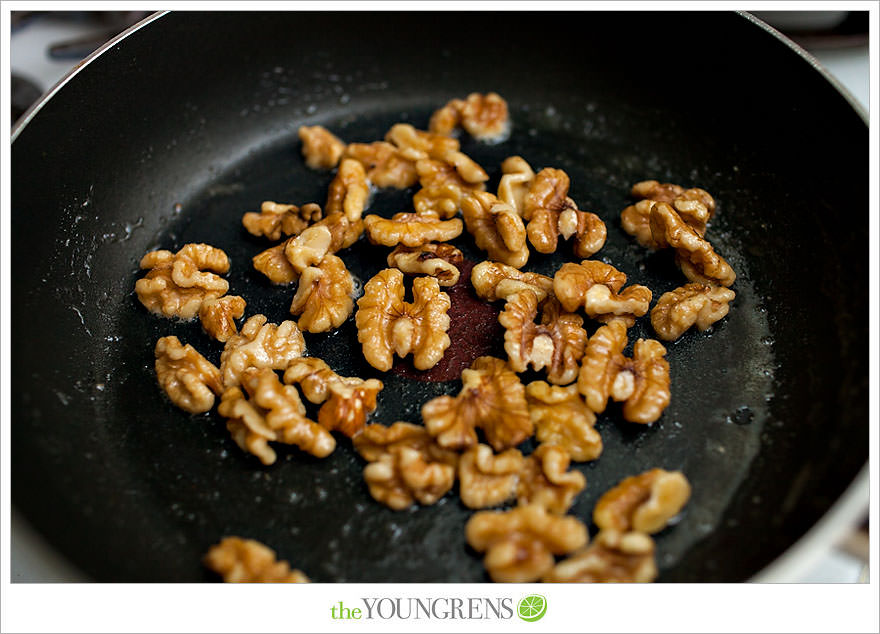 Place the wheel of brie directly in the middle of the flattened puff pastry.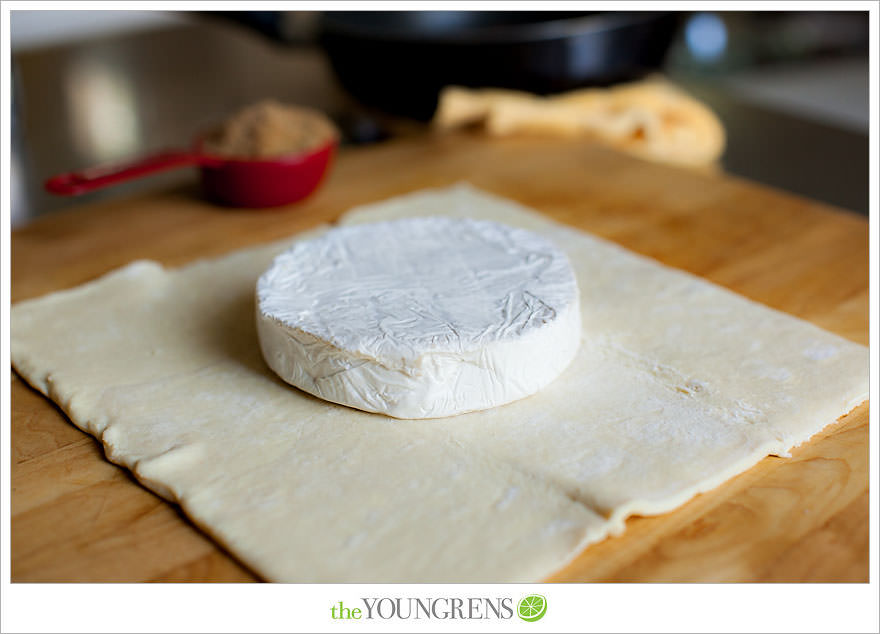 Then dump the walnuts and brown sugar all up in it's business.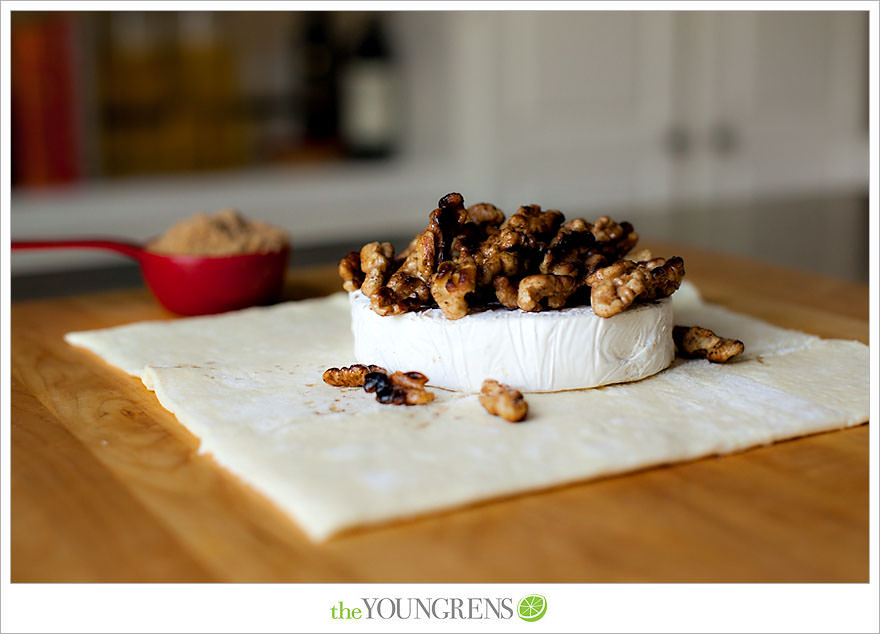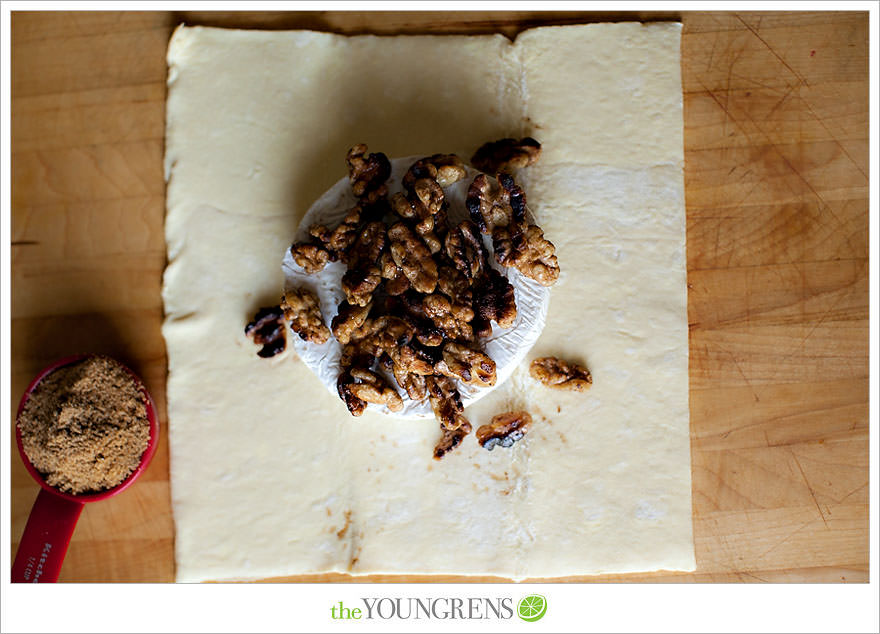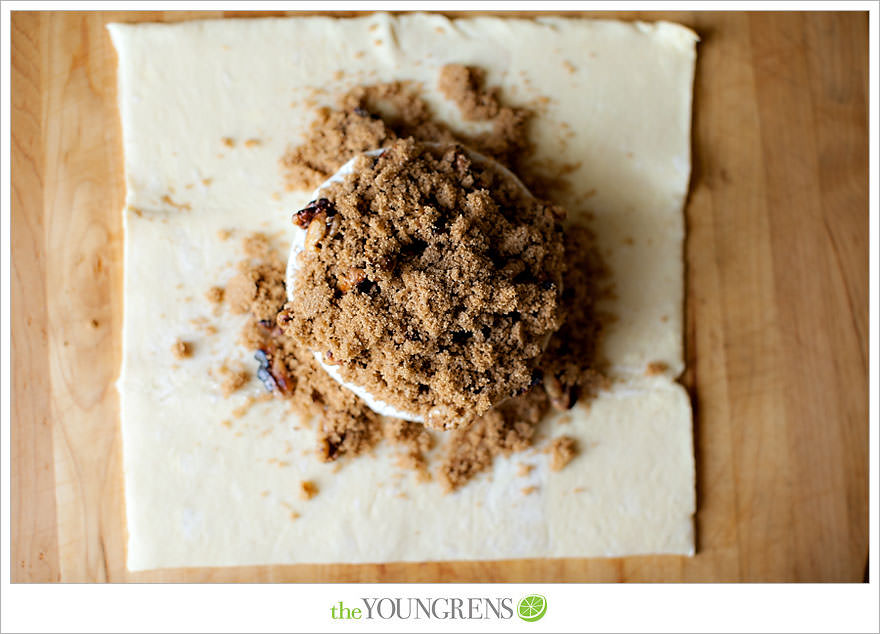 And again – do not eat the buttery walnuts even though they taste that much better covered in brown sugar.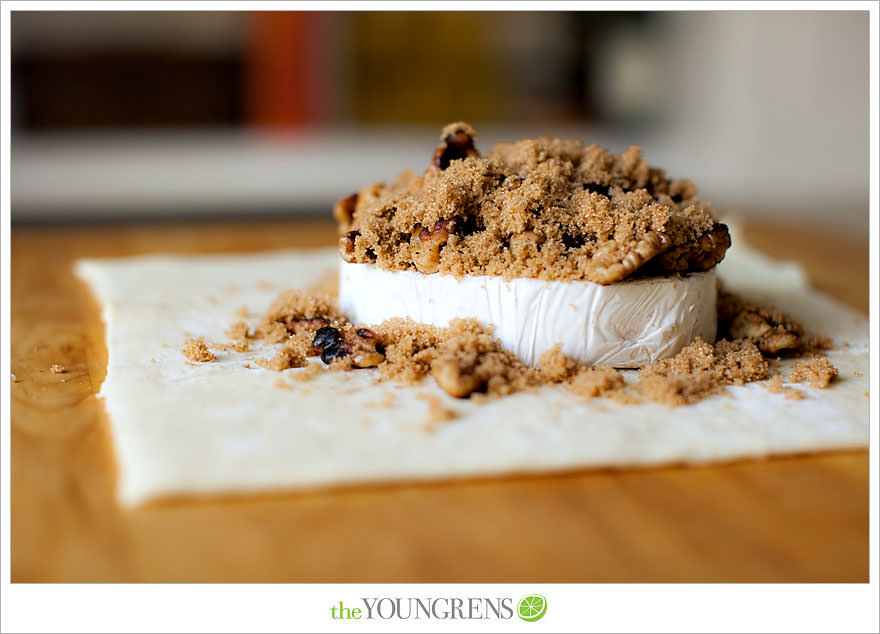 Gather the pastry around the brie and tie with kitchen twine. Or packaging string. Whichever happens to be in abundance around your photography studio/home.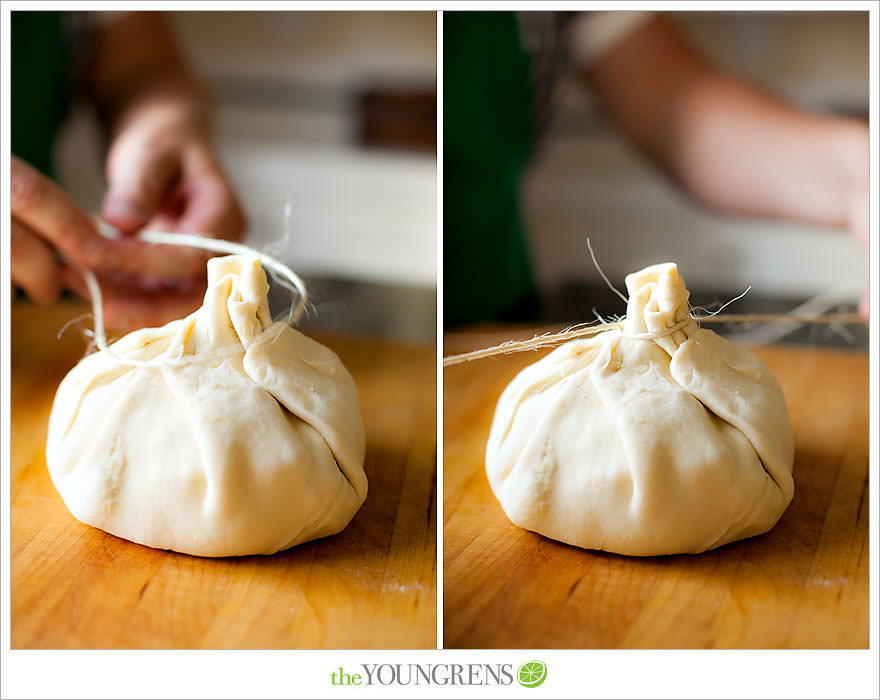 Awwww! This is so cute I just want to pinch its cheeks and eat it up. Literally.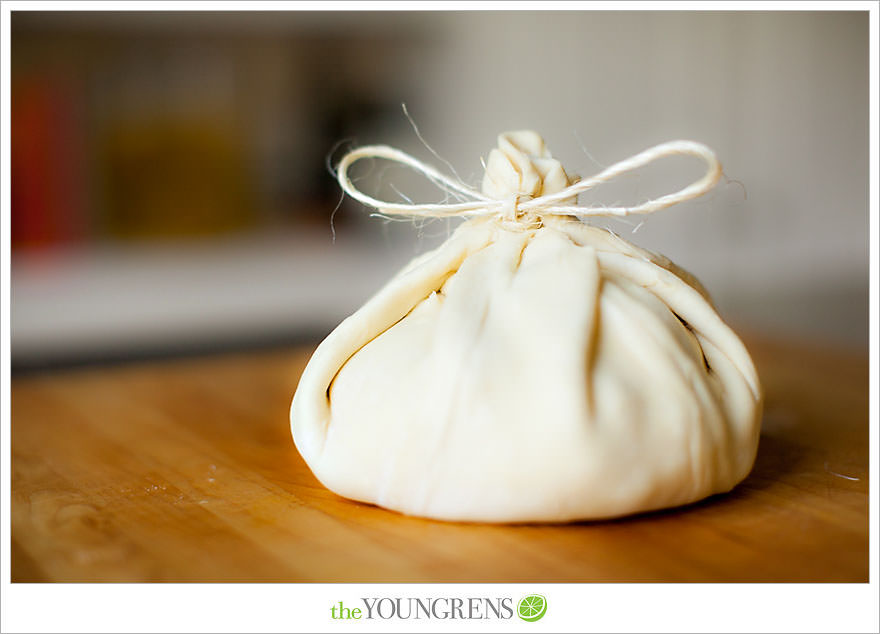 Beat the egg and brush it over the top and side of the brie cocoon.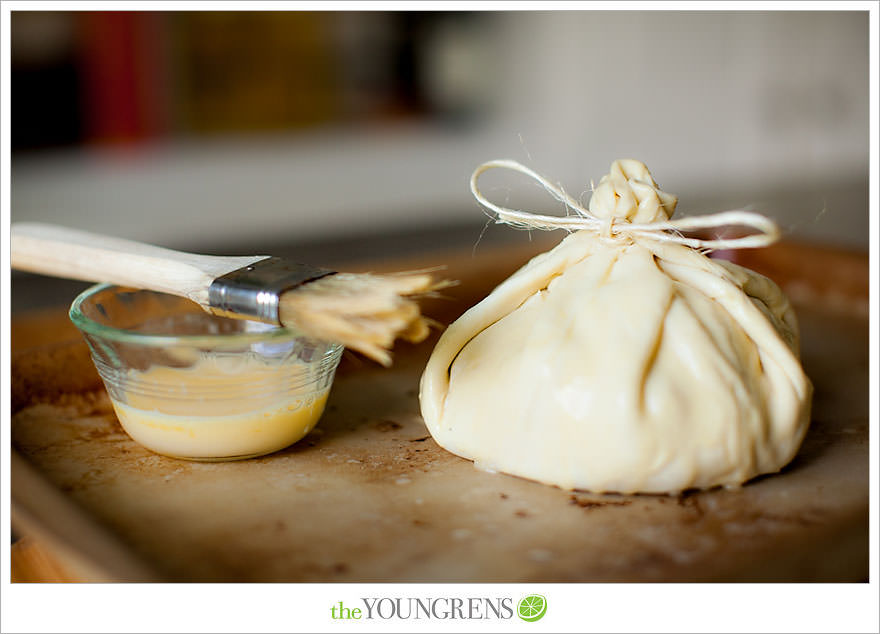 Then pop it in the oven on a cookie sheet for 20 minutes until it's puffy and golden brown.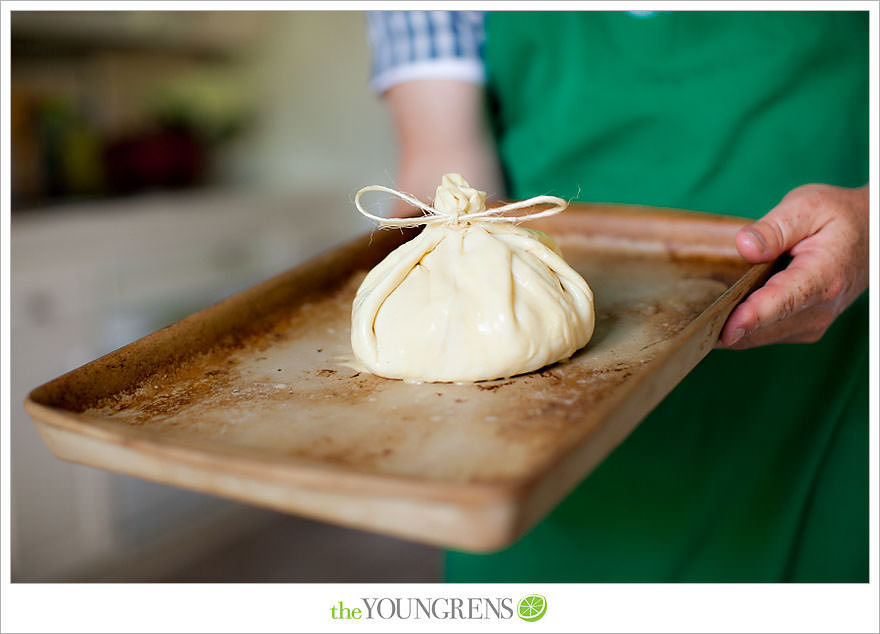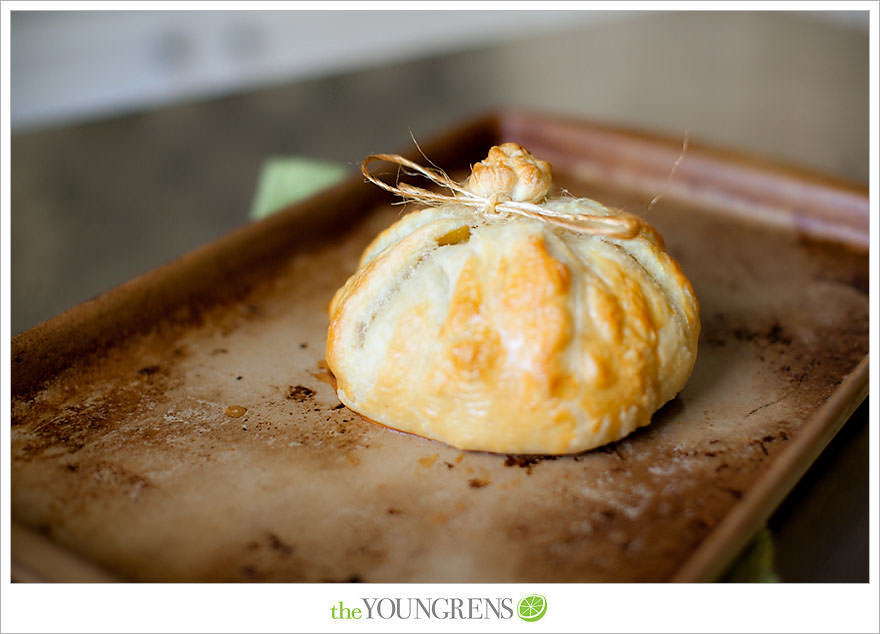 Serve this puppy with crackers and a glass of wine and let the cheese lava flow…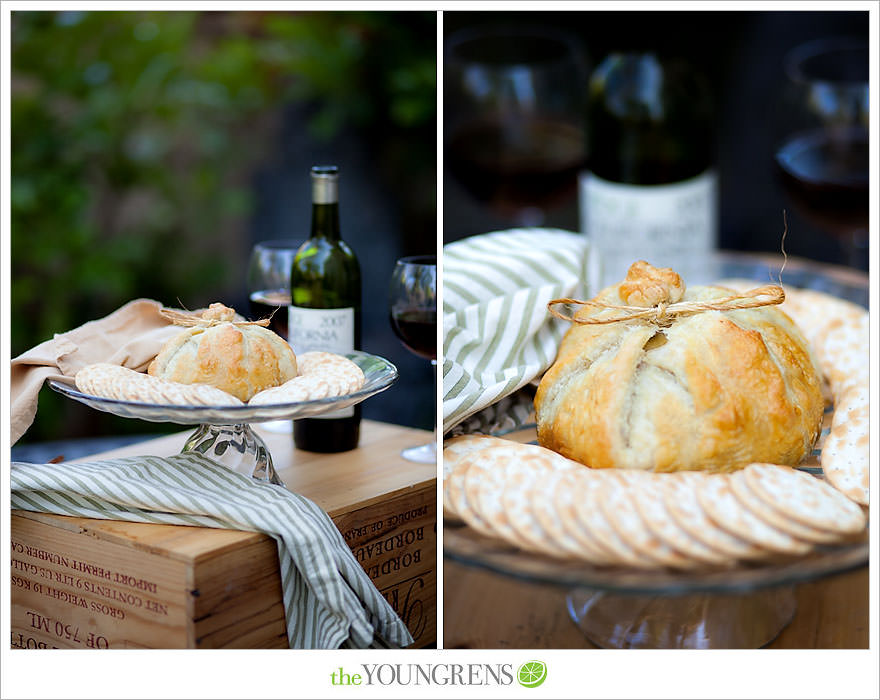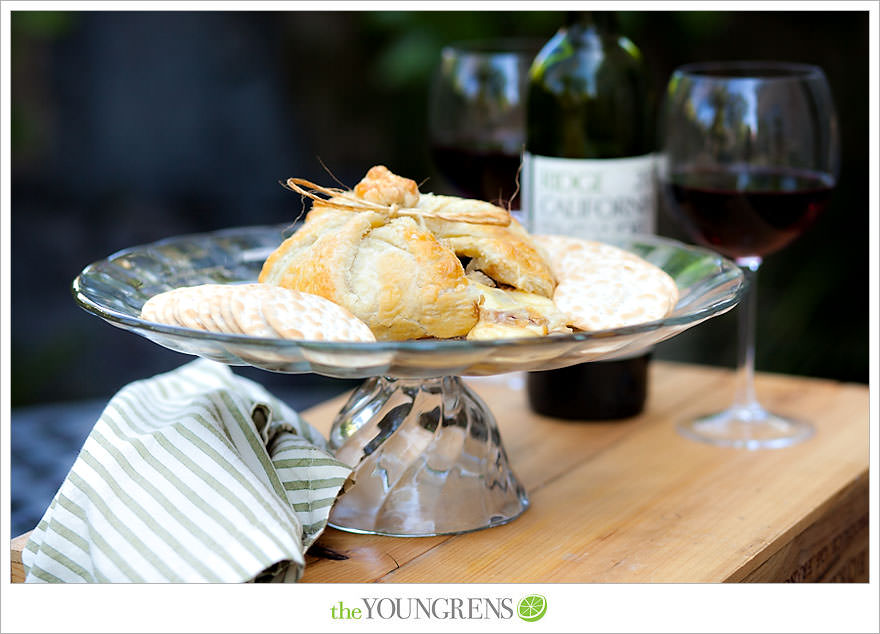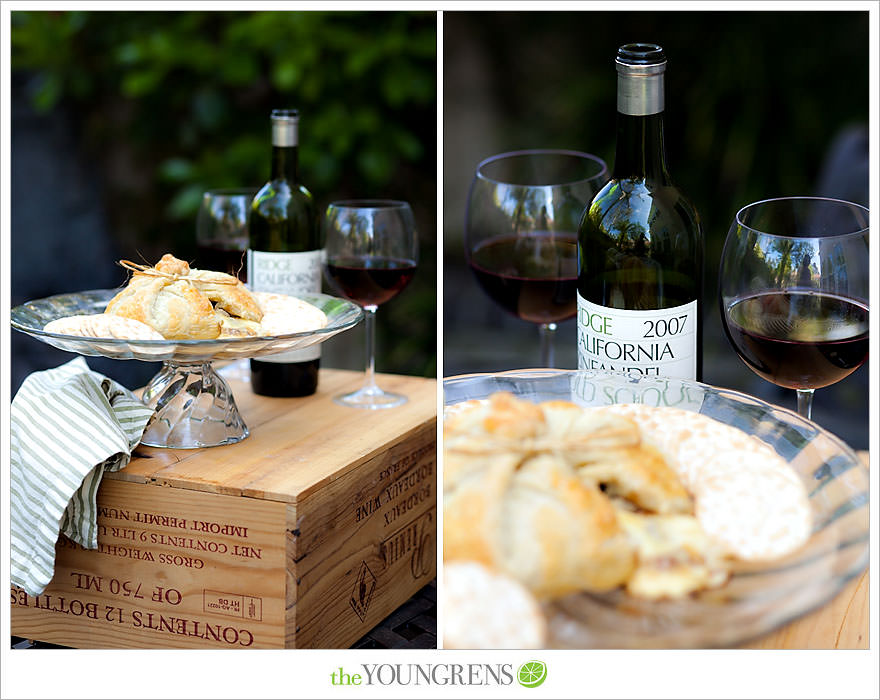 You won't have a drop of this left after your guests get their hands on it. That is, if you let anyone else have some…
Brie en Croute
(view the original recipe and reviews here)
1 sheet frozen puff pastry, pre-packaged
1 tablespoon unsalted butter
1/2 cup walnuts
1/8 teaspoon ground cinnamon
1 (8-ounce) wheel Brie
1/4 cup brown sugar
1 egg, beaten
Crackers, for serving
Directions
1. Preheat oven to 375 degrees F. Defrost puff pastry for approximately 15 to 20 minutes and unfold.
2. In a saucepan, melt the butter over medium heat. Saute the walnuts in the butter until golden brown, approximately 5 minutes. Add the cinnamon and stir until walnuts are coated well. Place the walnut mixture on top of the brie and sprinkle the brown sugar over the mixture. Lay the puff pastry out on a flat surface. Place the brie in the center of the pastry. Gather up the edges of the pastry, pressing around the brie and gather at the top. Gently squeeze together the excess dough and tie together with a piece of kitchen twine. Brush the beaten egg over top and side of Brie. Place brie on a cookie sheet and bake for 20 minutes until pastry is golden brown. Serve with crackers.
Hugs,
Erin