Happy Labor Day weekend my dear bloggy-blog! This weekend is one of my favorite weekends of the entire year because it officially marks the end of summer on the calendar, but the weather in San Diego is still hot, hot, hot! This means that all of the tourists crowds have gone home to tuck in for the fall, so us native San Diegans can officially come out and play! Woohoo! The beaches, the freeways, the parks, and just about everywhere in between seems so calm after Labor Day. Plus,  the next four months are my favorite time of the year – it'll only be a matter of weeks until Pumpkin Spice Latte's make their sweet little appearance and before we know it, we're back in lovely boots and scarves…
But I'm getting waaaaaaay ahead of myself.
As I force myself to live in the present instead of on Starbucks-holiday-time, I've got a perfect little appetizer treat to share with everybody just in time for the Labor Day parties that you're scrambling to prepare for. If you're tasked with contributing a yummy appetizer, then this Double Tomato Bruschetta is as easy and as yummy as it gets. We made some substitutions based on reviews, which made this recipe even easier so keep those in mind as you try it for yourself!
Remember that all recipes are listed at the bottom of each post.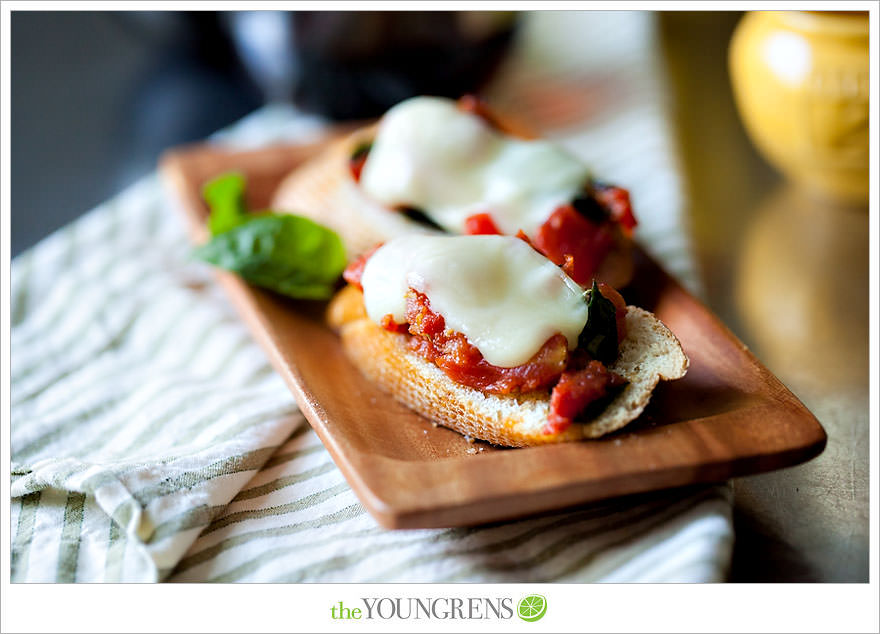 The main players are sun dried tomatoes, basil, extra-virgin olive oil and a fresh baguette. Based on some highly recommended reviews, we used two cans of the ready-cut diced tomatoes with the Italian recipe instead of the Roma tomatoes, and it added some great flavor. If you're all about fresh ingredients though, go with the Roma tomatoes and you'll be in appetizer heaven. But this is the substitution I recommend for everybody – use thin slices of mozzarella instead of grated to top the bruschetta pieces. The melted slice holds the toppings together and makes the eating process really fun!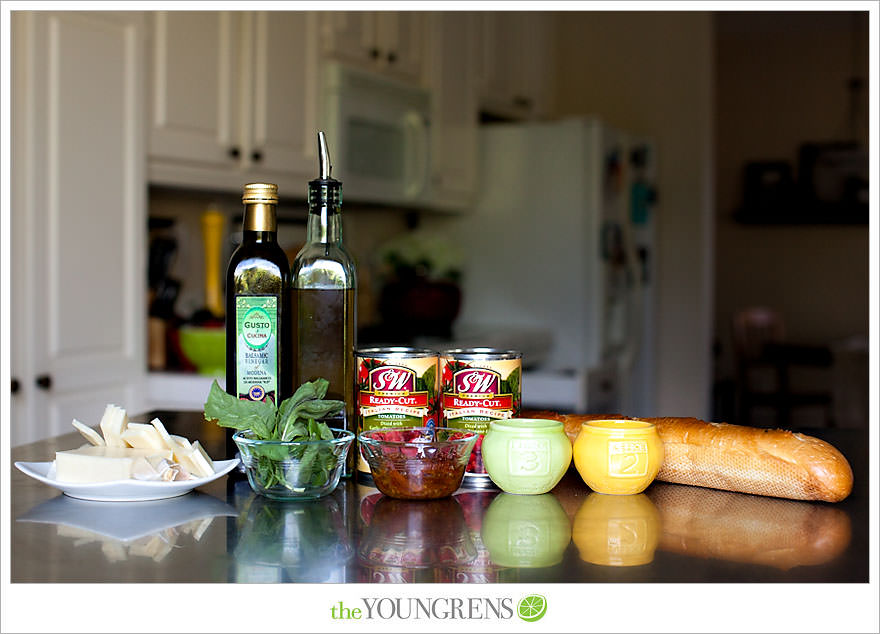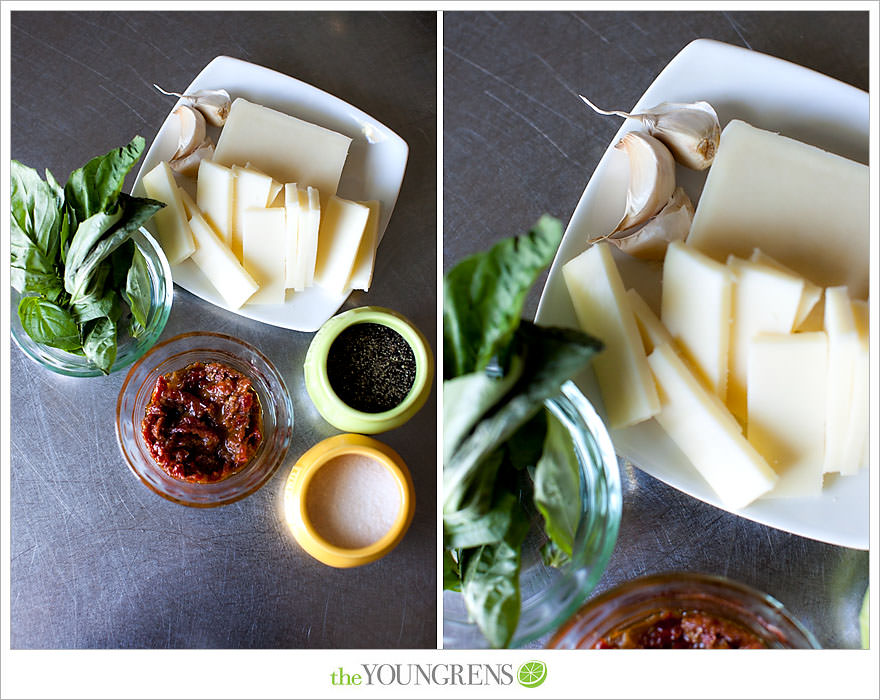 Ready to see how easy this is? Turn on your broiler to get it nice and hot while you toss all of the ingredients together in a bowl (except for the baguette and mozzarella of course).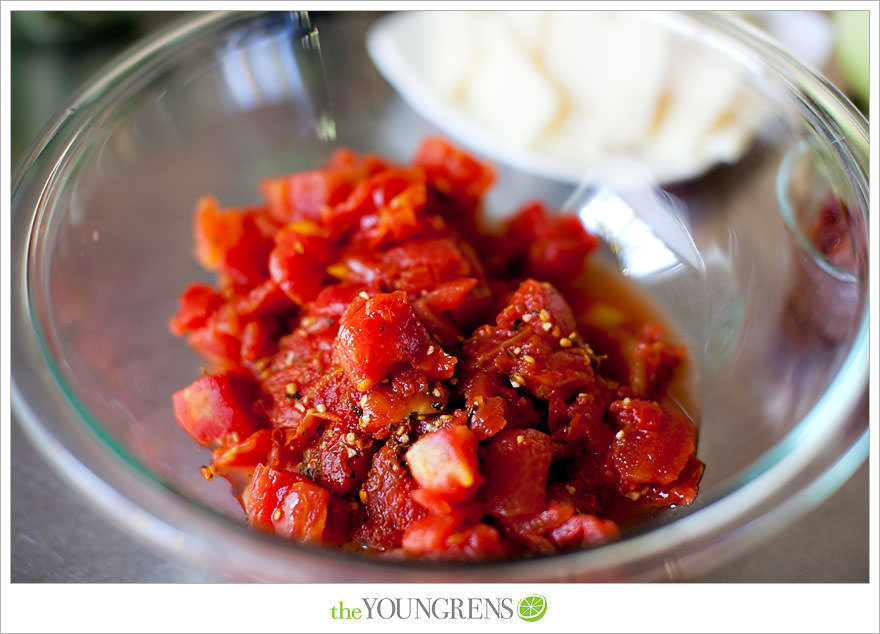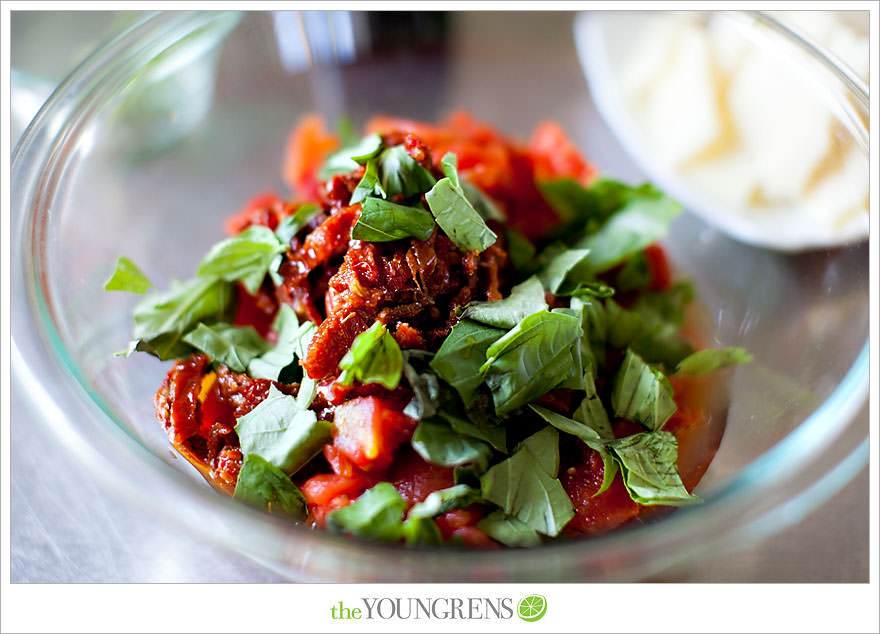 Let the mixture sit and marinate for about ten minutes, which is the time it will take to slice and toast the baguette.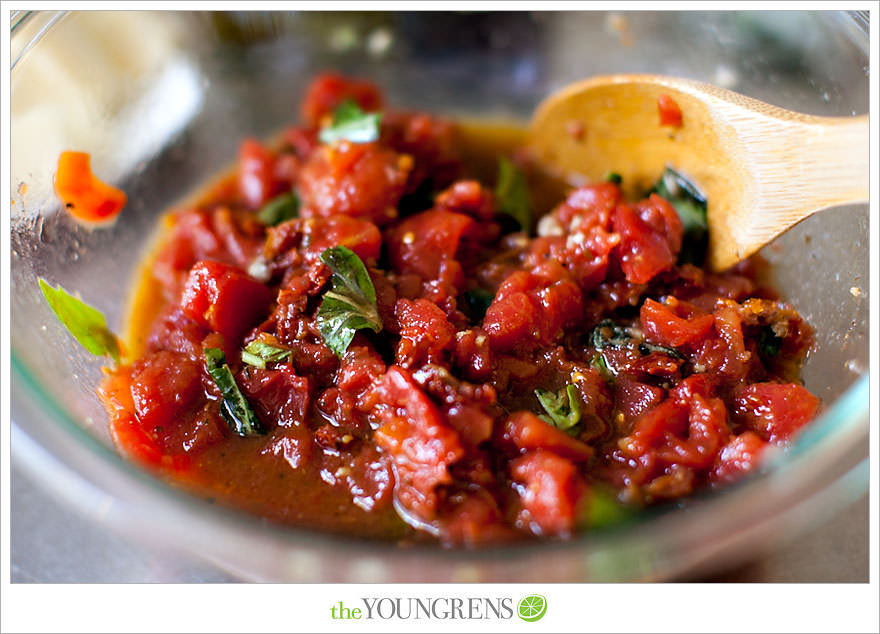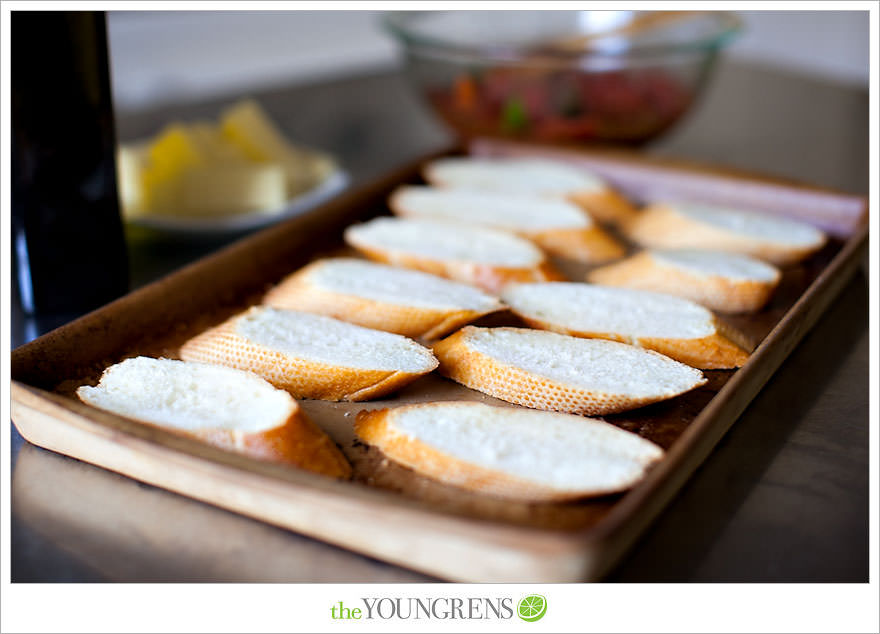 Toast the baguette slices until slightly brown. You want them toasted just enough so the topping doesn't soak through the layers. Top each piece with the tomato mixture and then add a slice of mozzarella.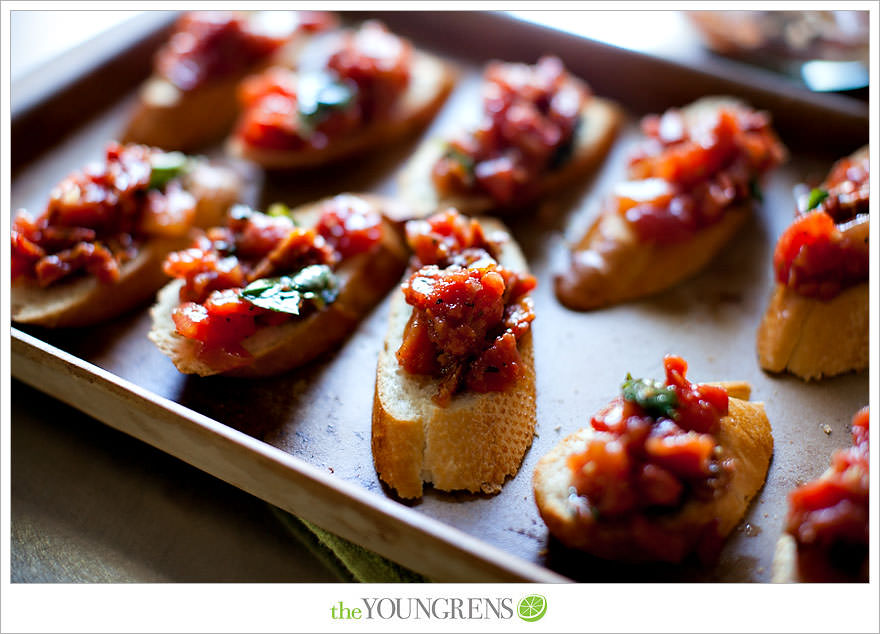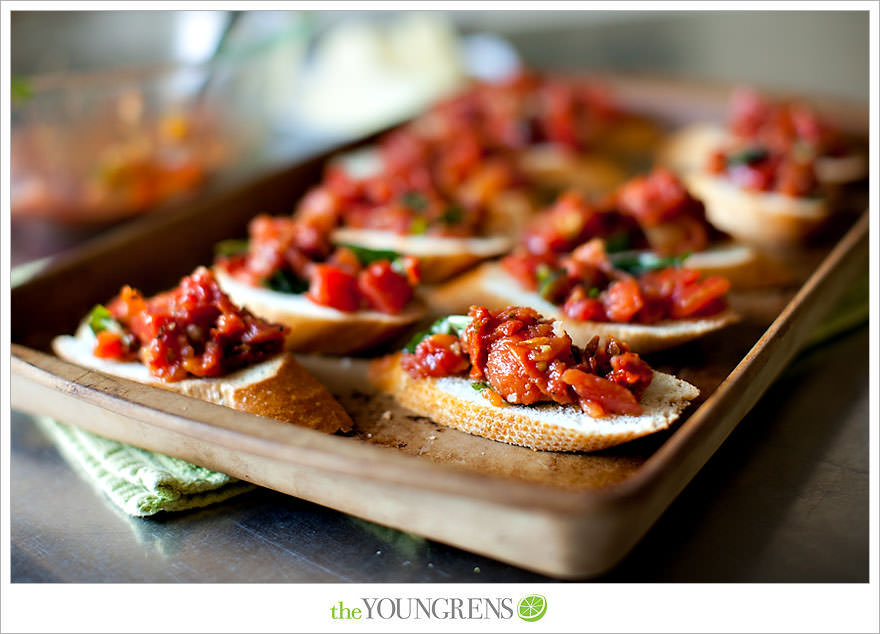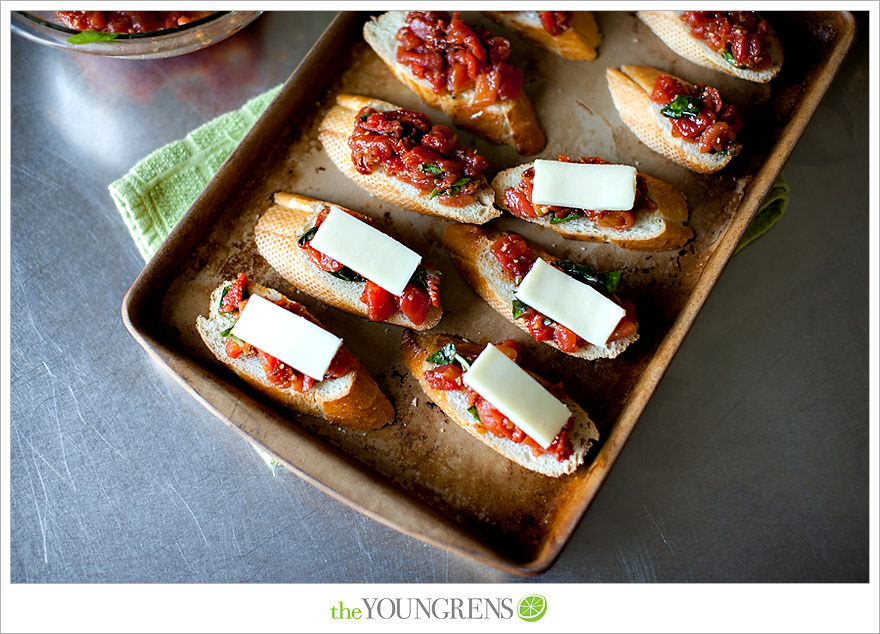 Pop them back in the oven to broil for about five minutes until the cheese is melted.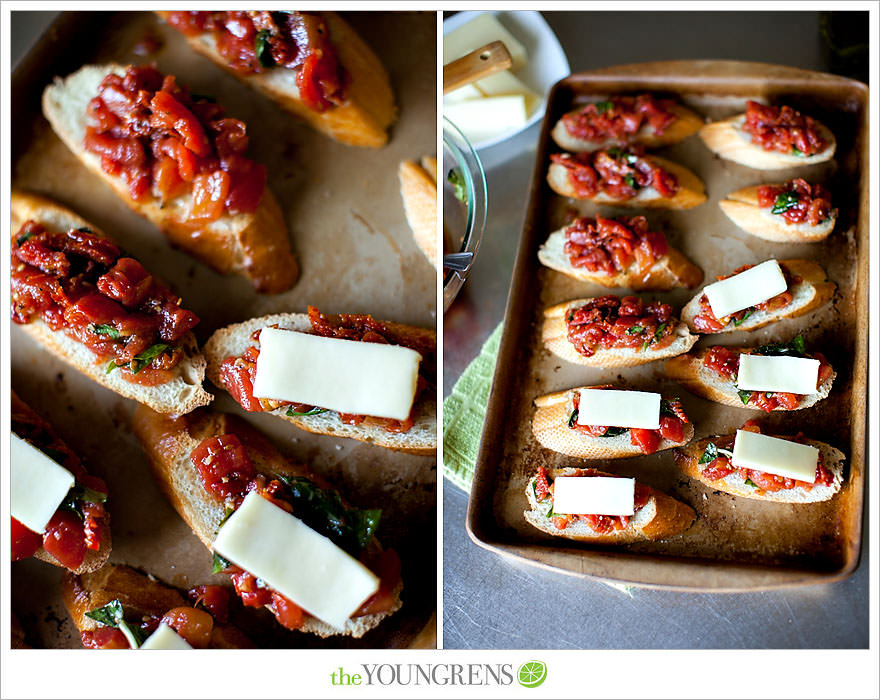 Bam! You've got yourself a melted treat that will be gone in seconds!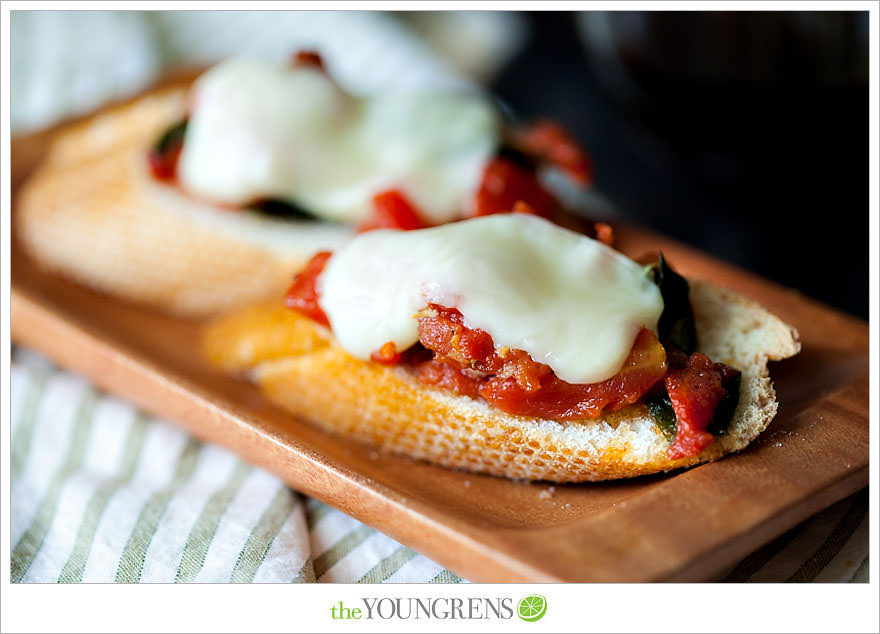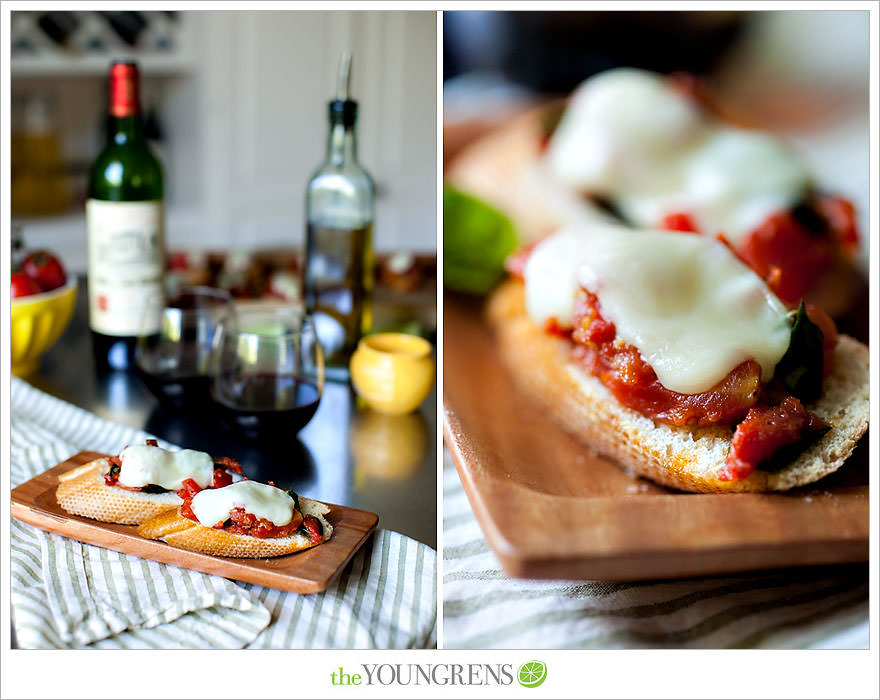 If you're bringing this to a party, I would assemble the mixture and slice the baguette at home, then do the assembly and toasting on site so they can be enjoyed right as they pop out of the oven!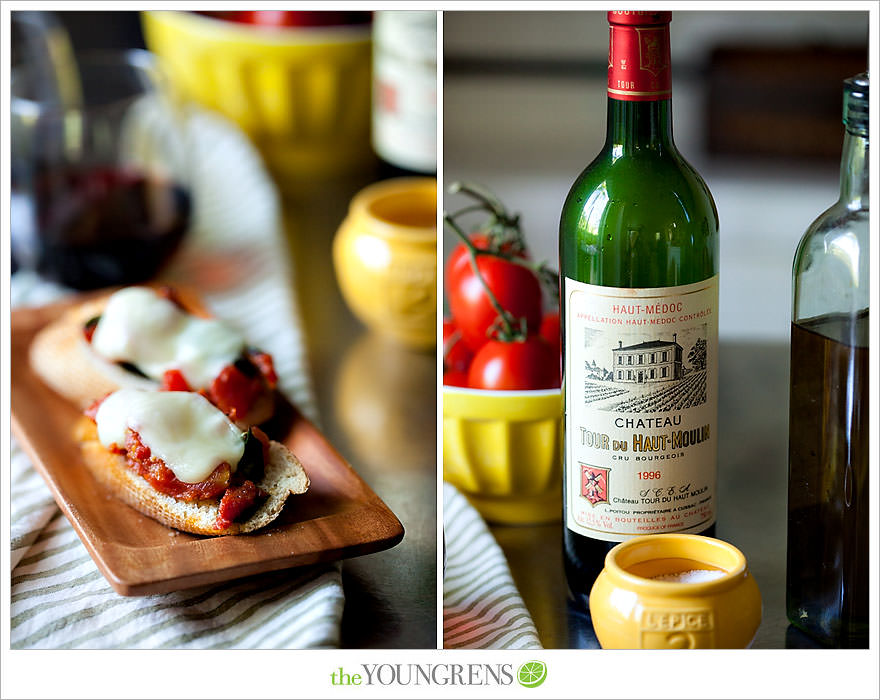 Enjoy!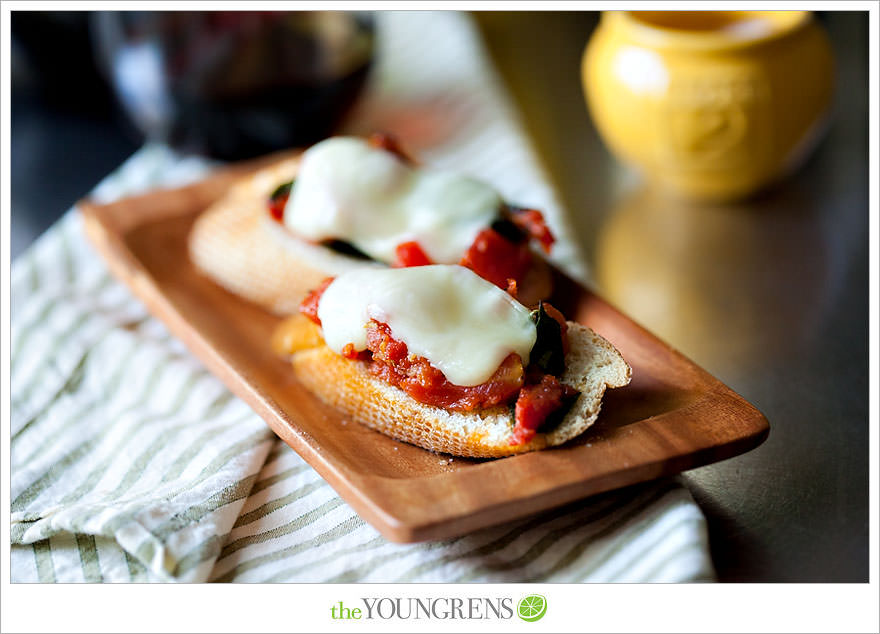 Double Tomato Bruschetta
6 roma (plum) tomatoes, chopped
1/2 cup sun-dried tomatoes, packed in oil
3 cloves minced garlic
1/4 cup olive oil
2 tablespoons balsamic vinegar
1/4 cup fresh basil, stems removed
1/4 teaspoon salt
1/4 teaspoon ground black pepper
1 French baguette
2 cups shredded mozzarella cheese
Directions
Preheat the oven on broiler setting.
In a large bowl, combine the roma tomatoes, sun-dried tomatoes, garlic, olive oil, vinegar, basil, salt, and pepper. Allow the mixture to sit for 10 minutes.
Cut the baguette into 3/4-inch slices. On a baking sheet, arrange the baguette slices in a single layer. Broil for 1 to 2 minutes, until slightly brown.
Divide the tomato mixture evenly over the baguette slices. Top the slices with mozzarella cheese.
Broil for 5 minutes, or until the cheese is melted.
Hugs,
Erin