I know, I know. It's fall. Why the heck am I posting a lemon cupcake recipe instead of pumpkin spice muffins with a dollop of cinnamon buttercream frosting?
Because these cupcakes are just too good to limit to summer. And so easy that I would make these for breakfast everyday if it weren't for the whole 'butter is bad for you' thing/conspiracy. Sheesh.
I'm a super fan of lemons. I love the taste, the color, the smell, the look, and even the trees. I put lemon juice on almost EVERYTHING that I cook (you'll never have veggies at Casa de Youngren without a squeeze of lemon), and when it comes to desserts, I'll always take the lemon flavor over anything chocolate. Without question.
But when this little cupcake number paired lemon with fresh rosemary, I thought I had died and gone to baker's heaven.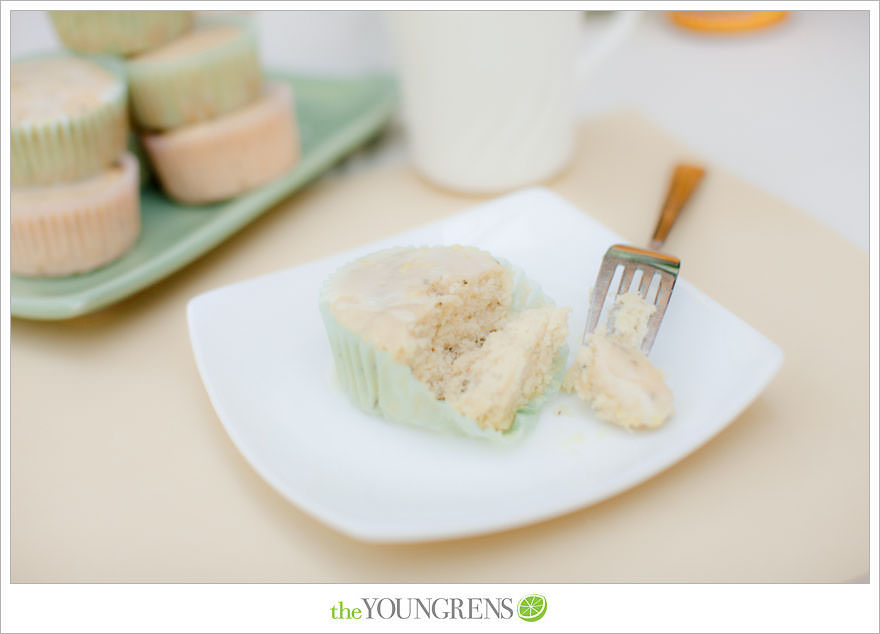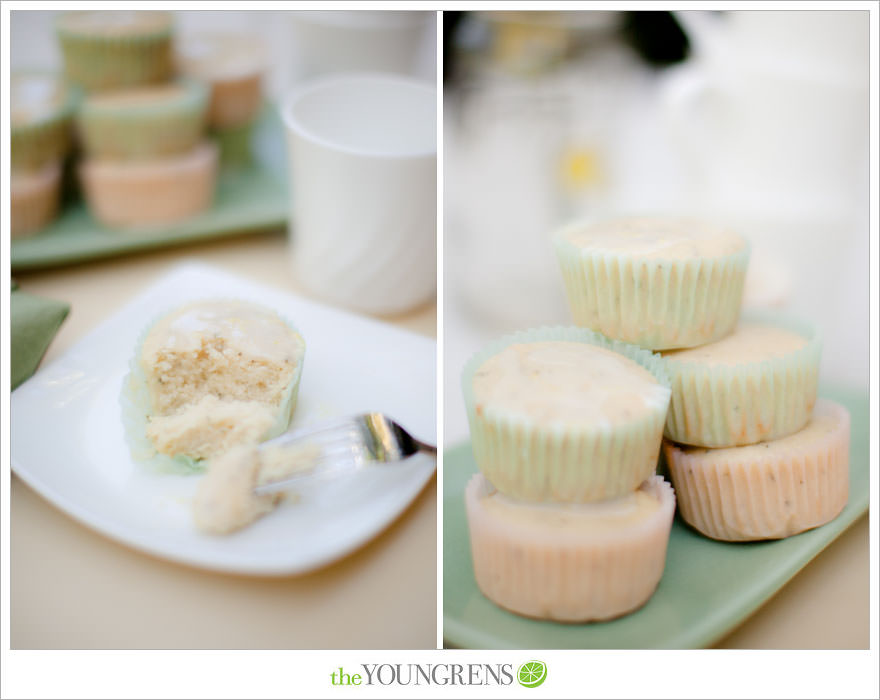 You'll need all of the usual cupcake suspects – butter, flour, sugar, baking powder, salt, milk, and eggs.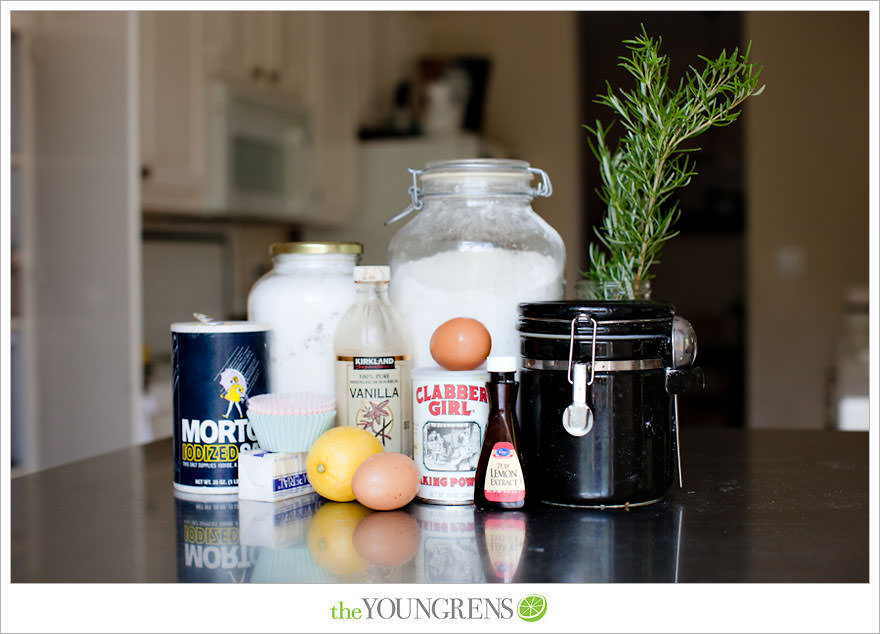 Then you'll need your flavorings – vanilla, lemon extract, lemon peel, lemon juice, and fresh sprigs of rosemary. You have to use fresh rosemary for this to taste right. Dried rosemary just won't cut it.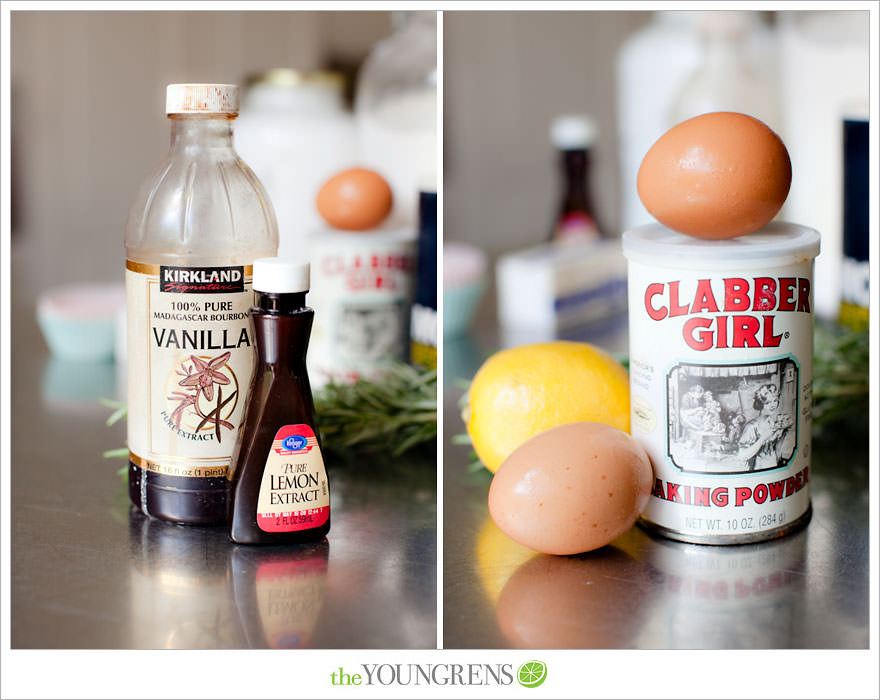 Preheat your oven and then beat your room temp butter on high until it's light and fluffy.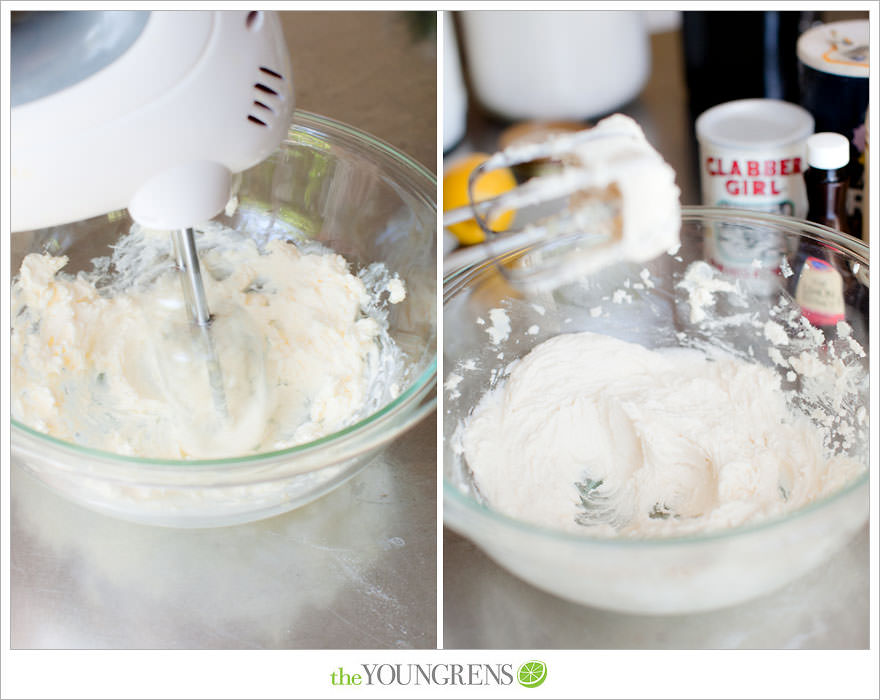 Add your sugar, lemon extract and vanilla. Beat everything together until it's light a fluffy.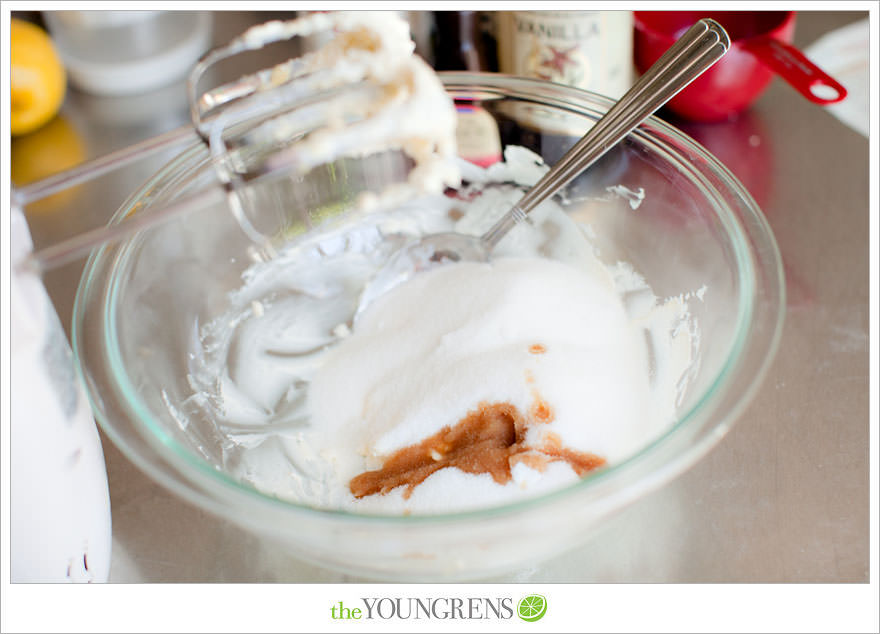 Add your eggs, one at a time, and beat well after each addition.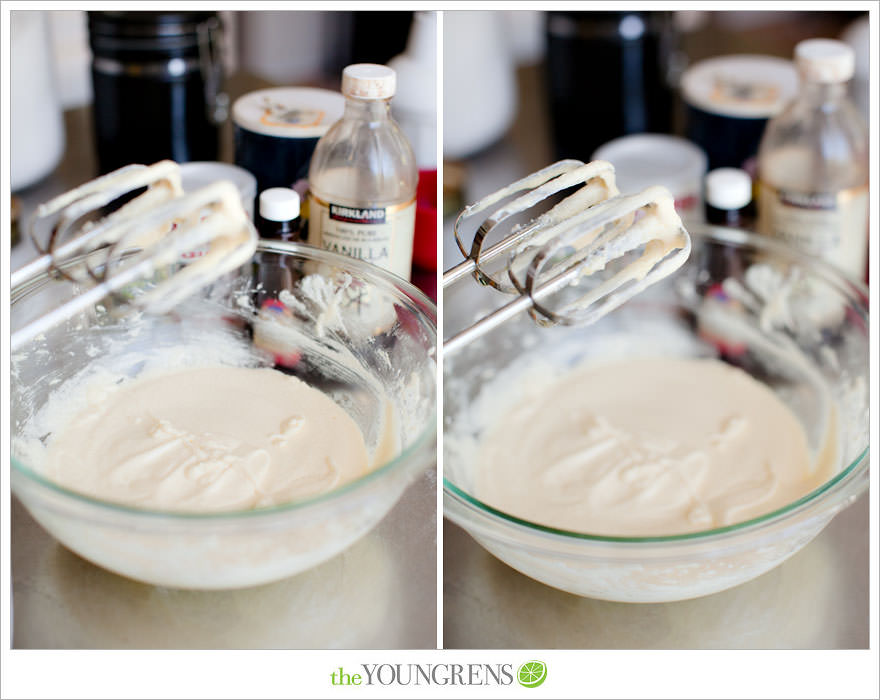 Meanwhile, combine your dry ingredients of flour, baking powder and salt.
Chop your rosemary until you have about 2 teaspoons.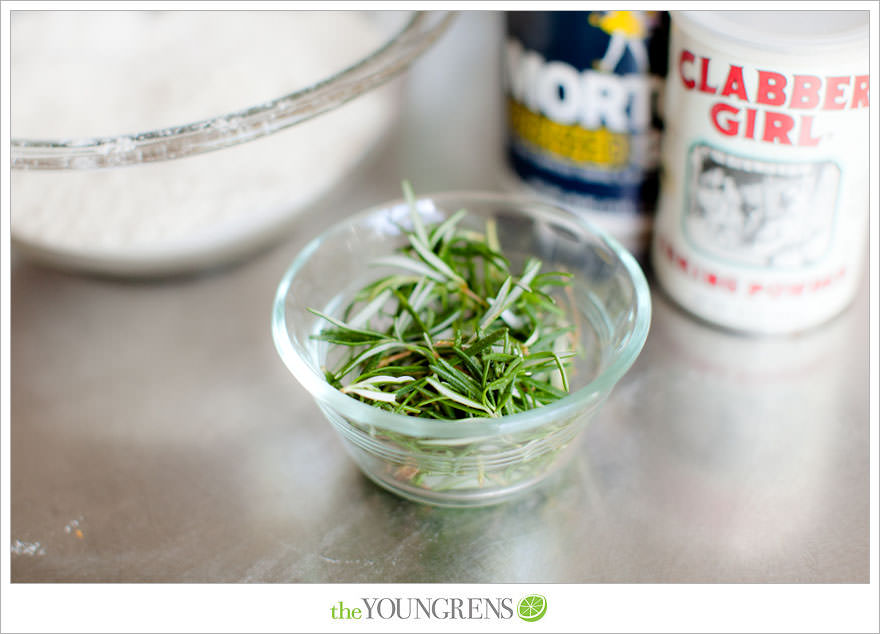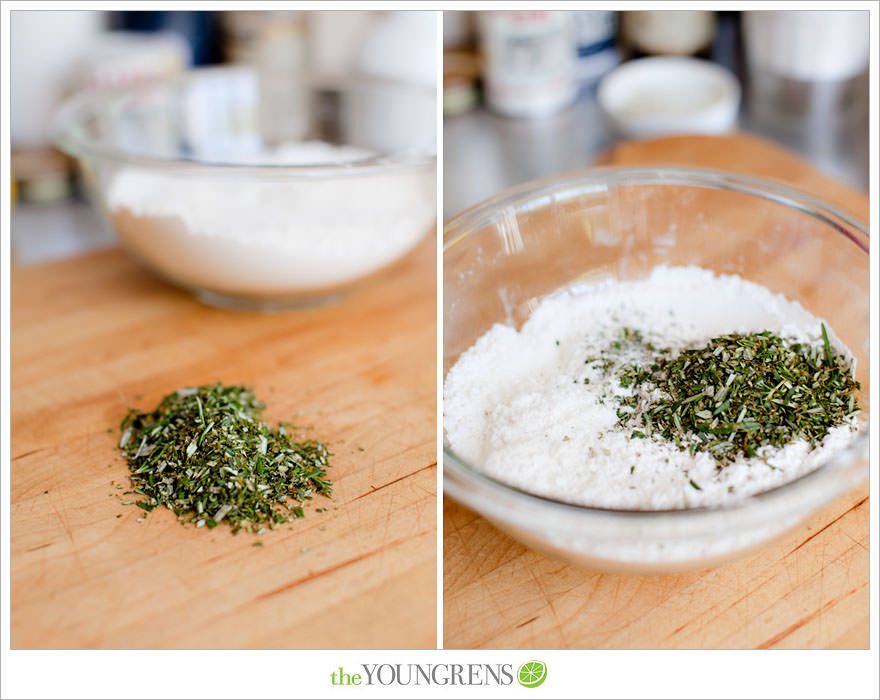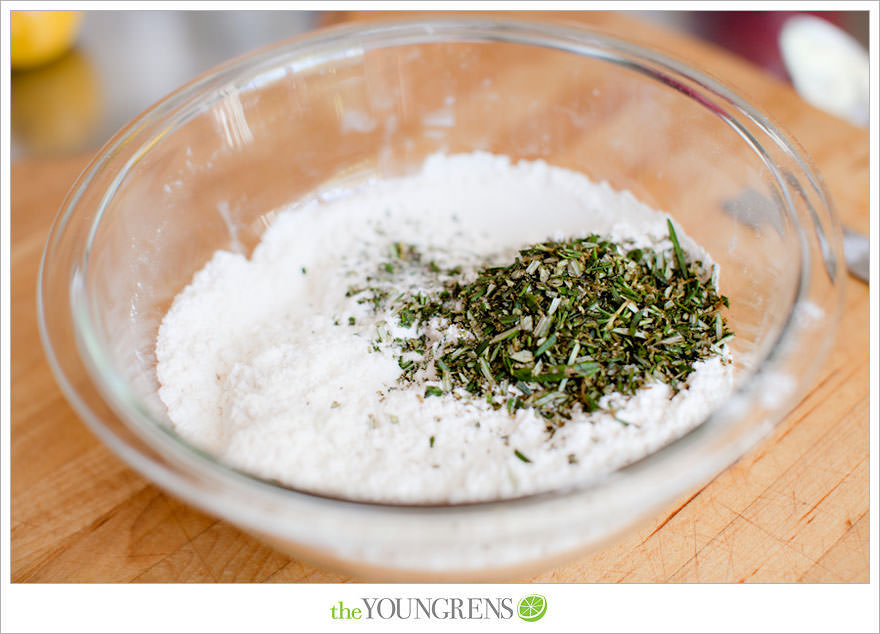 Mix the rosemary into the dry ingredients, then alternately add the flour mixture and milk to the butter mixture. Beat the mixture on low after each addition until it's just combined. You don't want to over mix the batter at this point – the more you mix the batter, the less fluffy your cupcakes will end up so be gentle.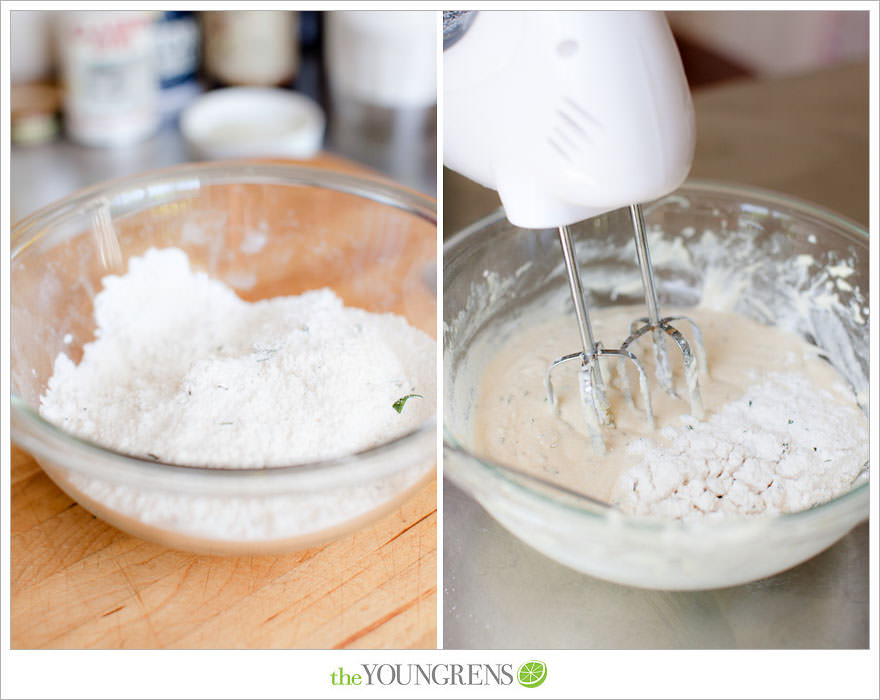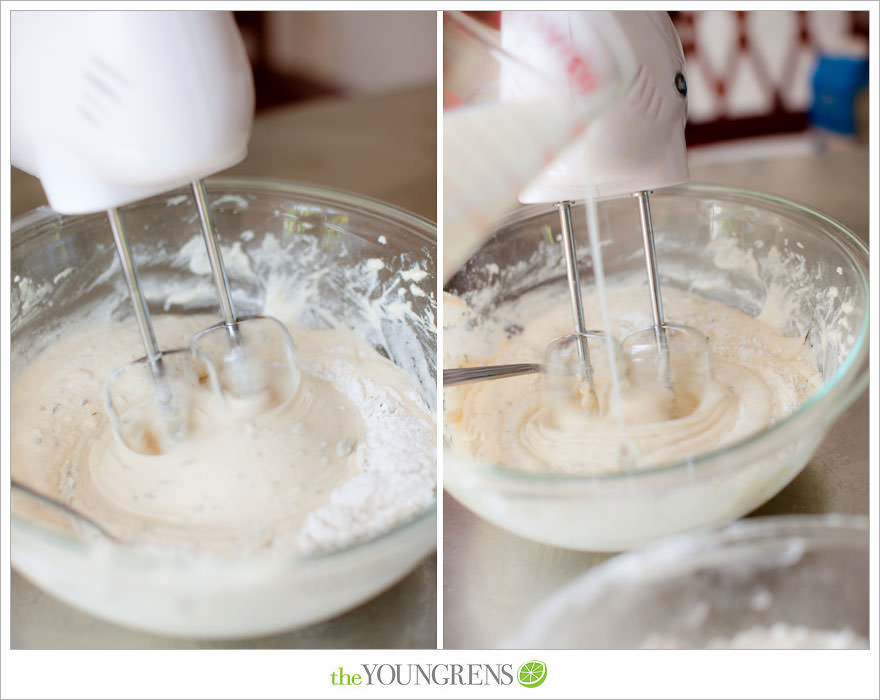 Spoon the batter into muffin cups until they're three-fourths full.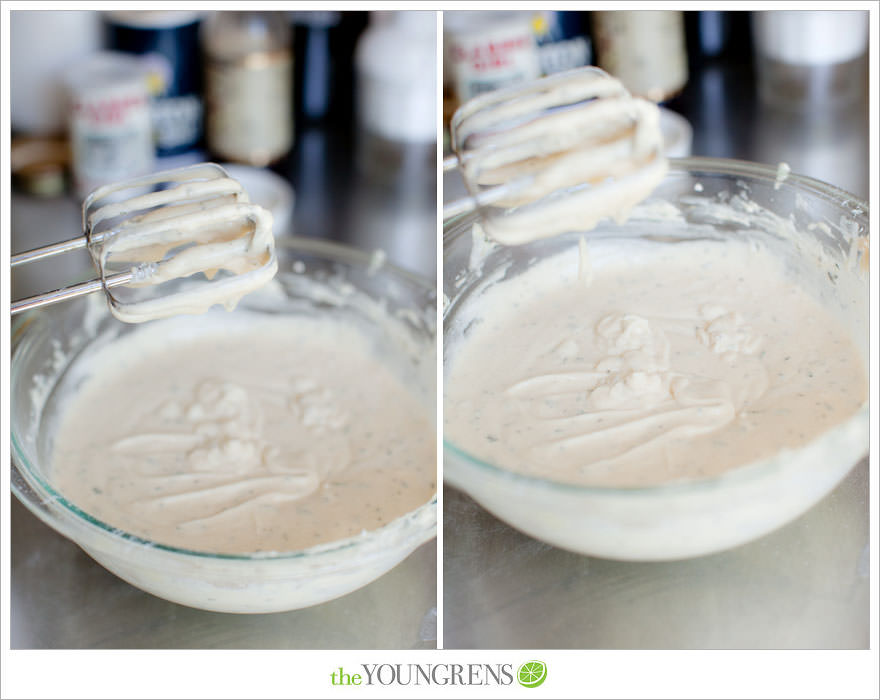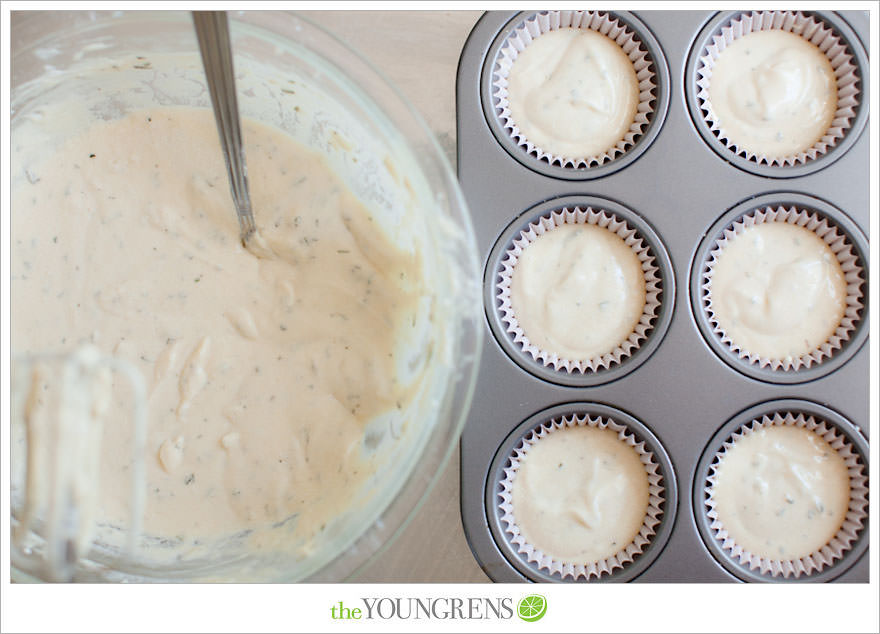 Bake the muffins for about 22 to 25 minutes until a toothpick inserted into the center of the cupcakes comes out clean.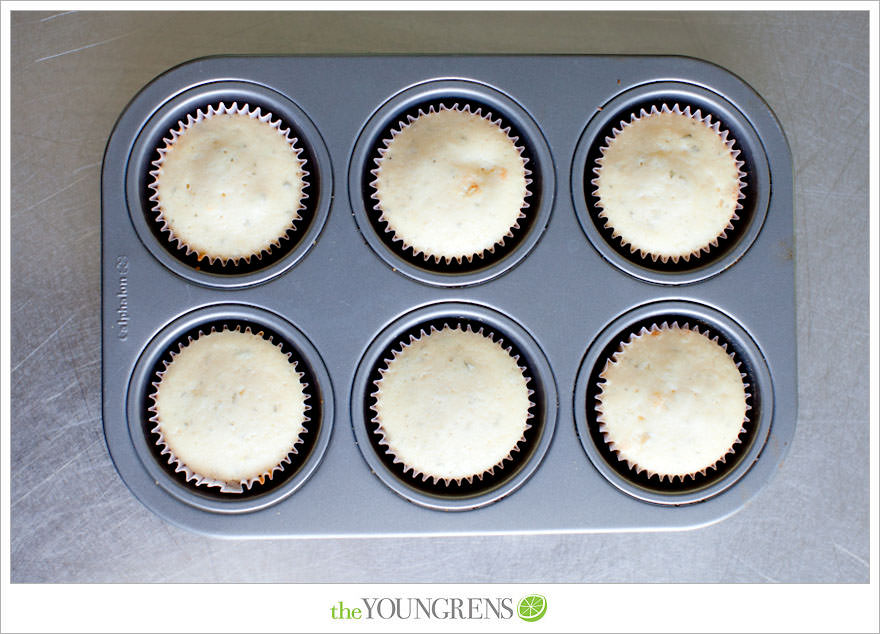 While the cupcakes are baking, prepare the lemon glaze topping by combining a cup of powdered sugar and enough lemon juice for spreading consistency. Stir in a bit of lemon peel at the very end to give it a zesty freshness.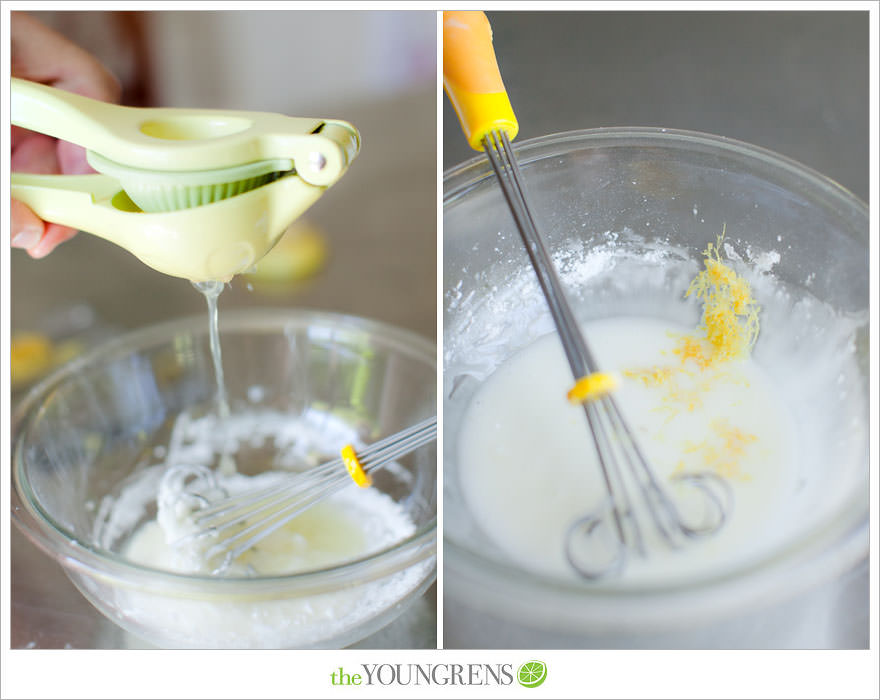 Let the cupcakes cool so that when you drizzle the glaze over the top it doesn't melt and run off the sides. The glaze needs to harden on cool cupcakes.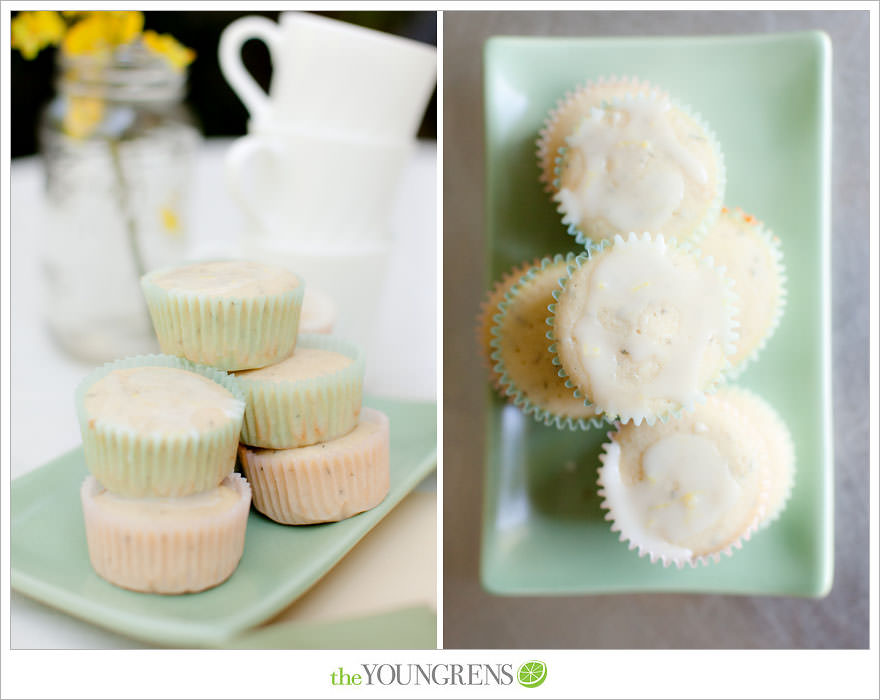 My mouth is totally watering as I write this! These cupcakes are SO STINKIN' GOOD. The rosemary gives them a pleasing fresh herb taste to compliment the sweet glaze and tart lemon.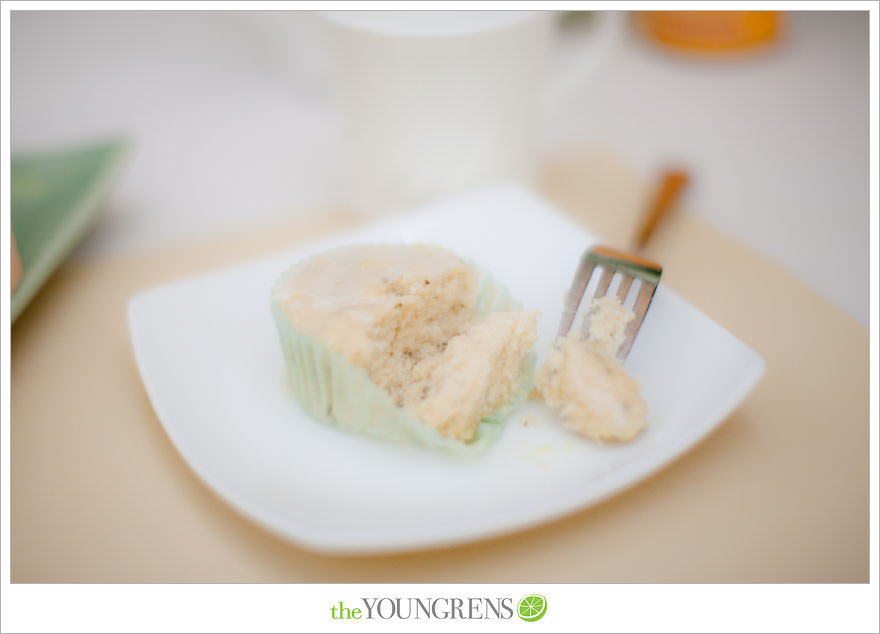 Fresh Rosemary and Lemon Cupcakes
1/2 cup butter, softened
2 eggs
1-3/4 cups cake flour
2 tsp. finely chopped fresh rosemary
1-1/2 tsp. baking powder
1/2 tsp. salt
1 cup granulated sugar
1-1/2 tsp. lemon extract
1/2 tsp. vanilla
2/3 cup milk
2 tsp. finely shredded lemon peel
3 Tbsp. lemon juice
1 recipe Lemon Glaze (see recipe)
Let butter and eggs stand at room temperature for 30 minutes. Line fifteen 2-1/2-inch muffin cups with paper bake cups; set aside. In medium bowl combine cake flour, rosemary, baking powder and salt; set aside.
Preheat oven to 350 degrees F. In large mixing bowl beat butter on medium-high for 30 seconds. Add granulated sugar, lemon extract, and vanilla. Beat on medium-high for 2 minutes until light and fluffy, scraping bowl.
Add eggs, one at a time, beating well after each addition. Alternately add flour mixture and milk to butter mixture; beat on low after each just until combined. Stir in the lemon peel and lemon juice.
Spoon batter in prepared cups to three-fourths full. Bake 22 to 25 minutes, until a wooden pick inserted in centers comes out clean. (Bake 36 mini cakes 15 to 18 minutes; 6 jumbo cakes 25 to 30 minutes.) Cool in muffin cups on rack 5 minutes. Remove from pan; cool completely.
Spoon Lemon Glaze on cupcakes. Let stand 10 minutes. Makes 15 (2-1/2-inch) cupcakes.
Lemon Glaze: In small bowl combine 1 cup powdered sugar and enough lemon juice (5 to 5-1/2 teaspoons) for spreading consistency. Stir in 1/2 teaspoon finely shredded lemon peel.
Hugs,
Erin