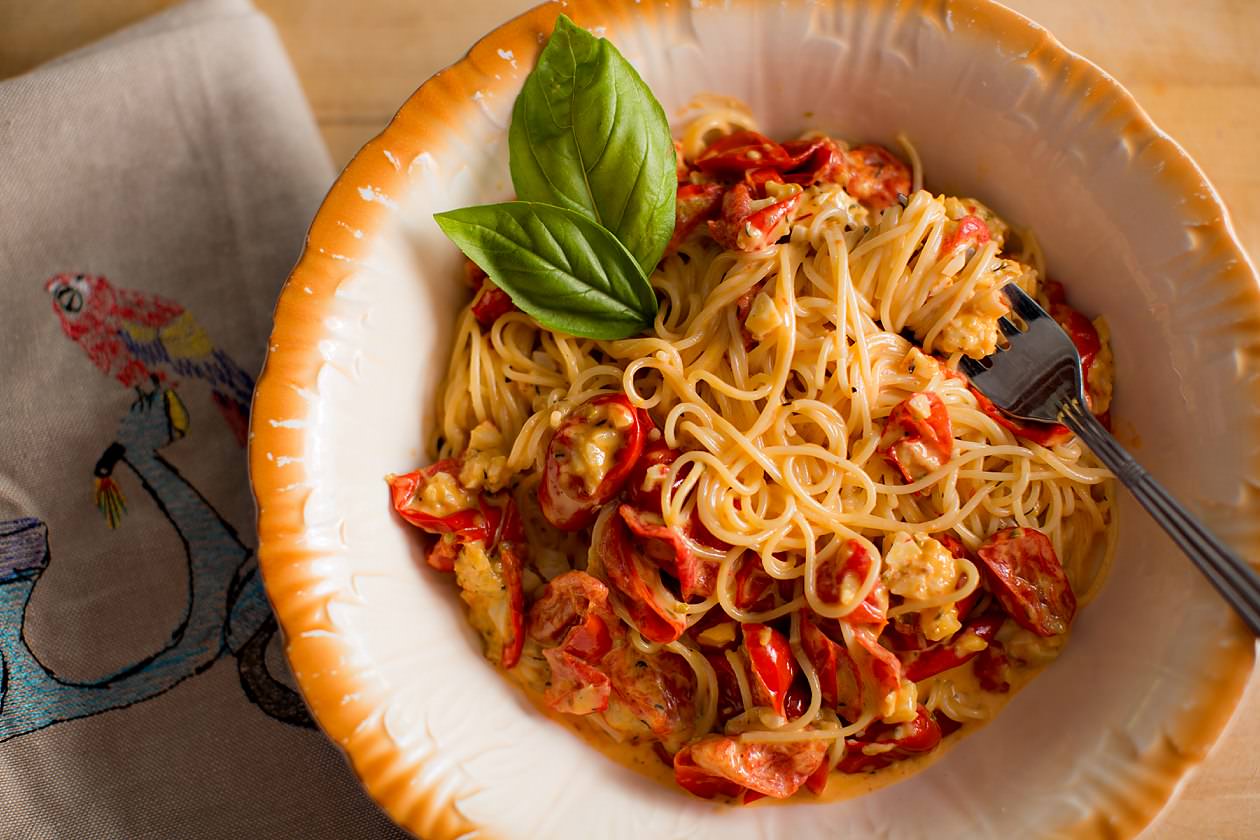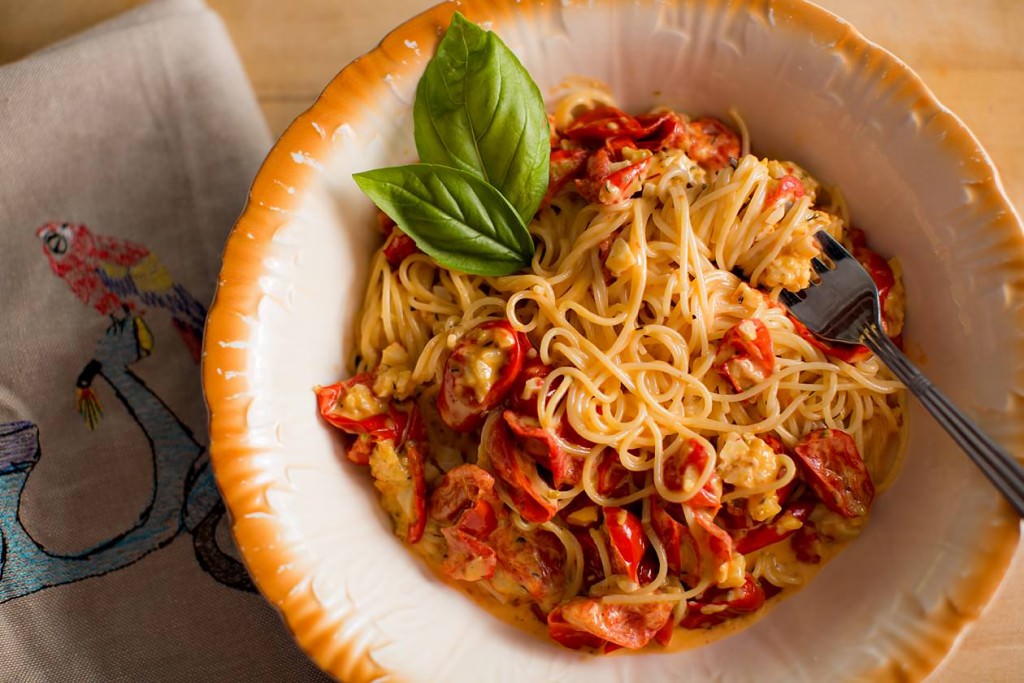 Gratin Tomato Pasta
My lovely friend and Recipe Sunday assistant, Jenny, comes to my house once every six months to spend two days - an entire weekend - making and photographing ten recipes for the next batch of Recipe Sunday posts here on the blog. It's two days of cooking, shooting, and washing dishes. LOTS of dishes. And since I'm the one shooting, Jenny and Jeff are the ones in the kitchen, keeping the place from teetering off the cliff into total chaos, which is what it was when I was doing this whole thing solo.I ask Jenny every time we do this if it's too much work versus fun for her since she has four kids under six years old at home and is perpetually cooking and cleaning. For me, these weekends are a lot of work, and by the end of it, I'm ready to collapse into a patio chair with a glass of rose and a plate of cheese to rest my poor weary bones.Jenny, however, says its like vacation since there aren't kids around hugging on her legs, pulling at each others' hair, and getting into general mischief. This goes to show just how bad ass this woman truly is, so when Jenny brings a recipe to share on Recipe Sunday, I give it immediate respect. Any winner in her household instantly means that's it easy, delicious, and consumable by an entire household.This recipe is so easy, that there really is no recipe. It's actually just some basic ingredients tossed together in one warm, creamy combo, which I completely love.The ingredients are basic, but delicious.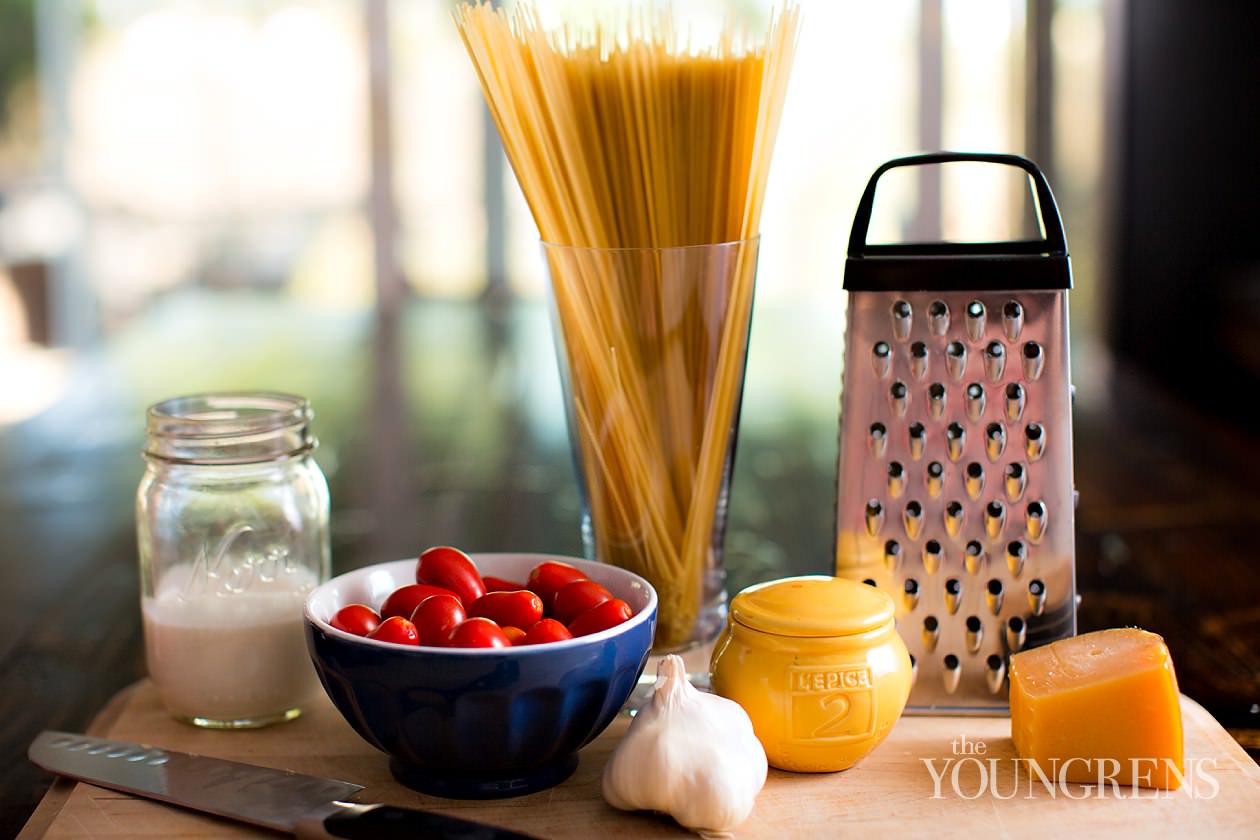 The sauce is so rich and creamy, that it really goes best with a thin pasta like angel hair. You'll need 1-2 cups heavy cream...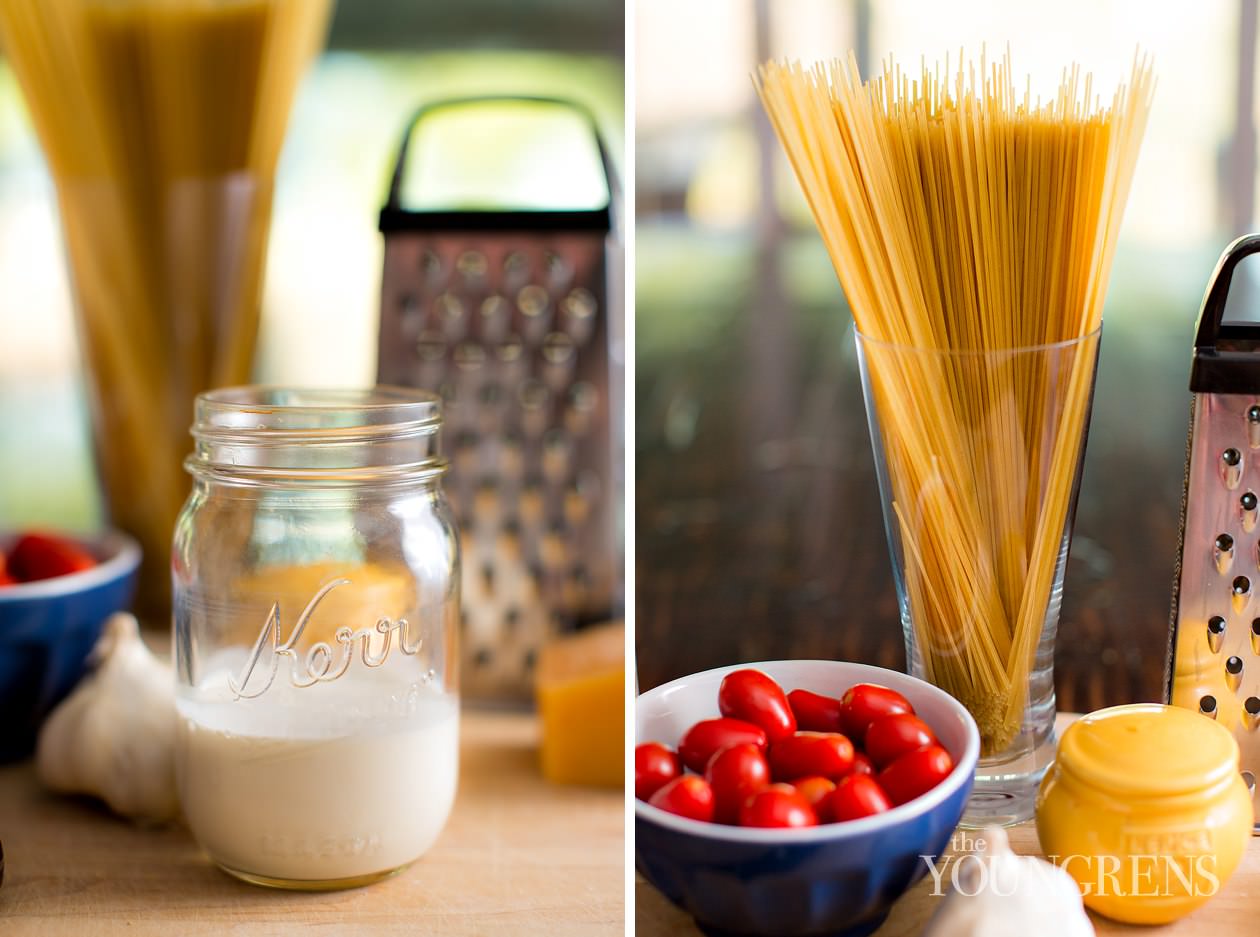 You'll And a package of cherry tomatoes, a chunk of manchego cheese, garlic, thyme, oregano, and red chili flakes.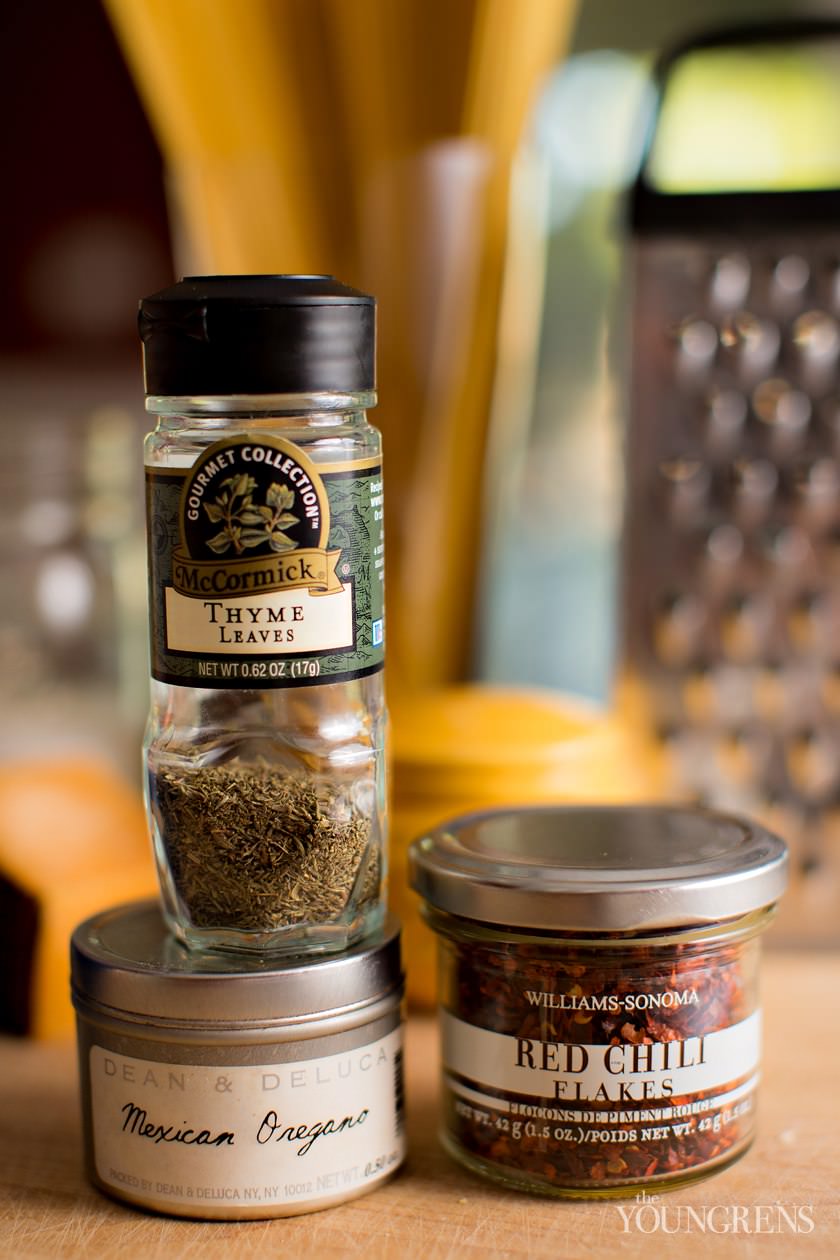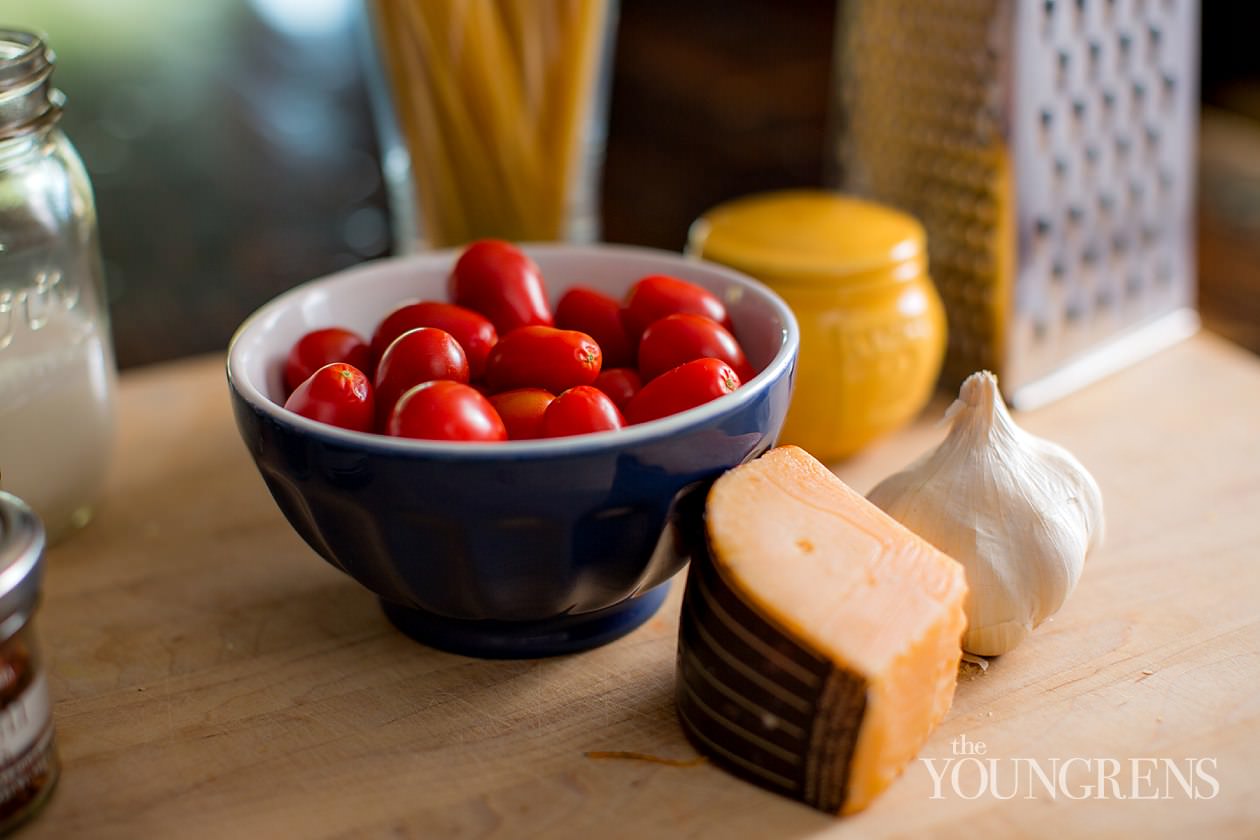 First, start a pot of water to boil on the stove for your pasta, then slice the tomatoes into halves, mince your garlic cloves, and grate a cup or two of the cheese.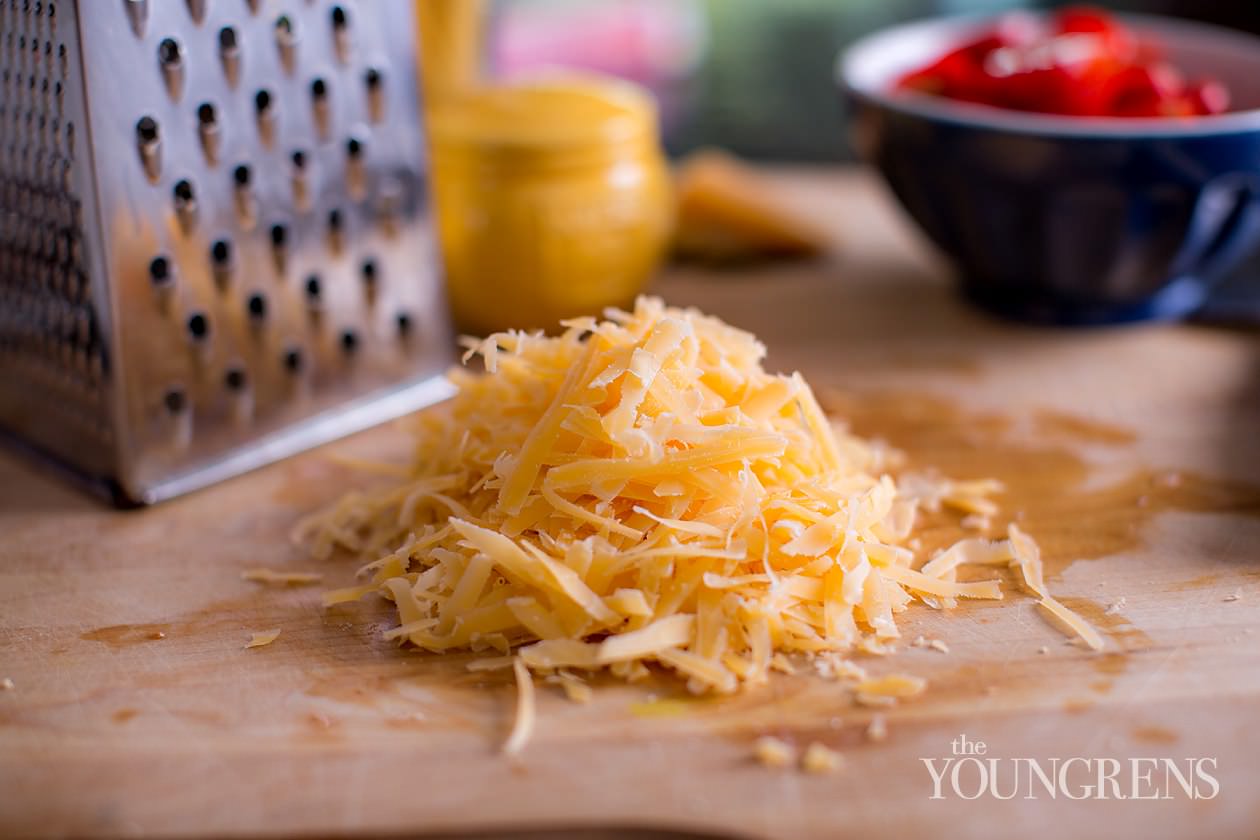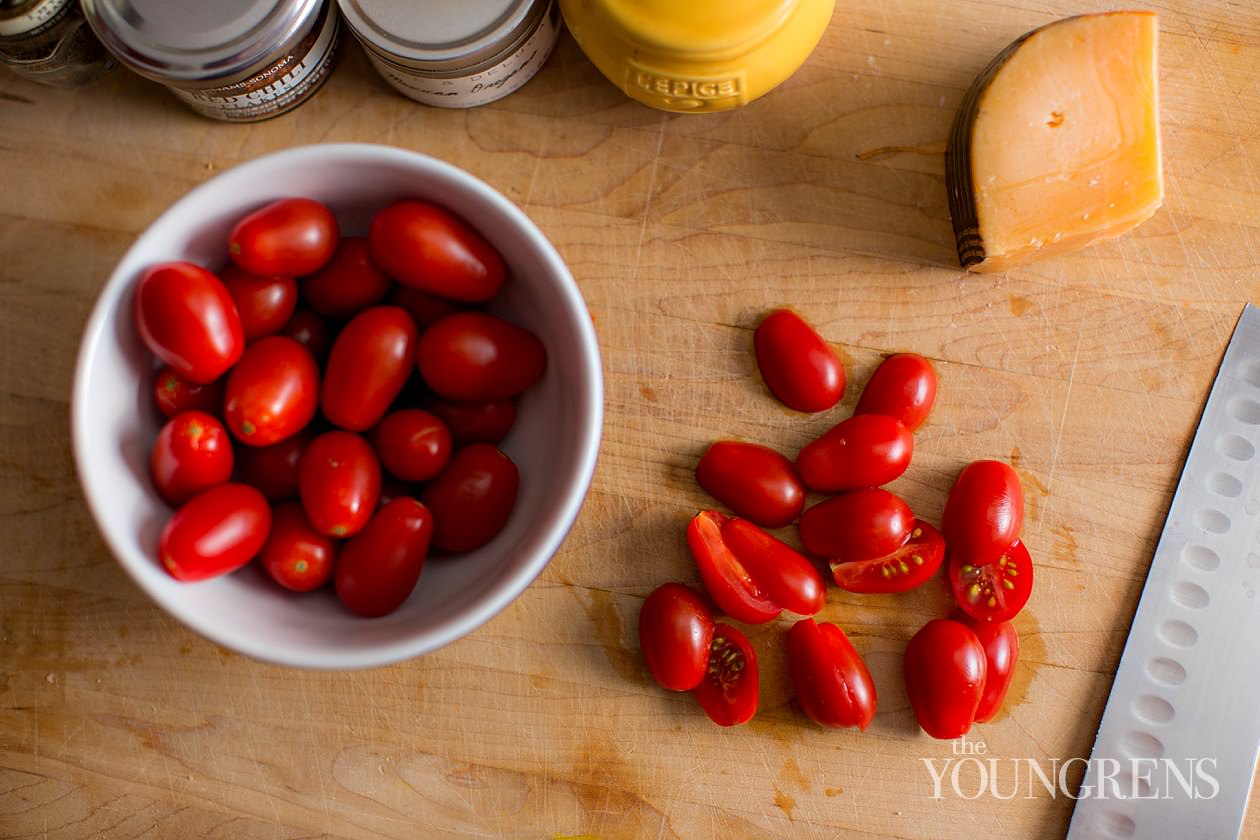 Toss your pasta into the pot of boiling water and cook until al dente. Then, place the tomatoes skin side down in a single layer along the bottom of a warm (not hot) skillet with tall sides, raise the temperature, and let the skins soften over medium heat.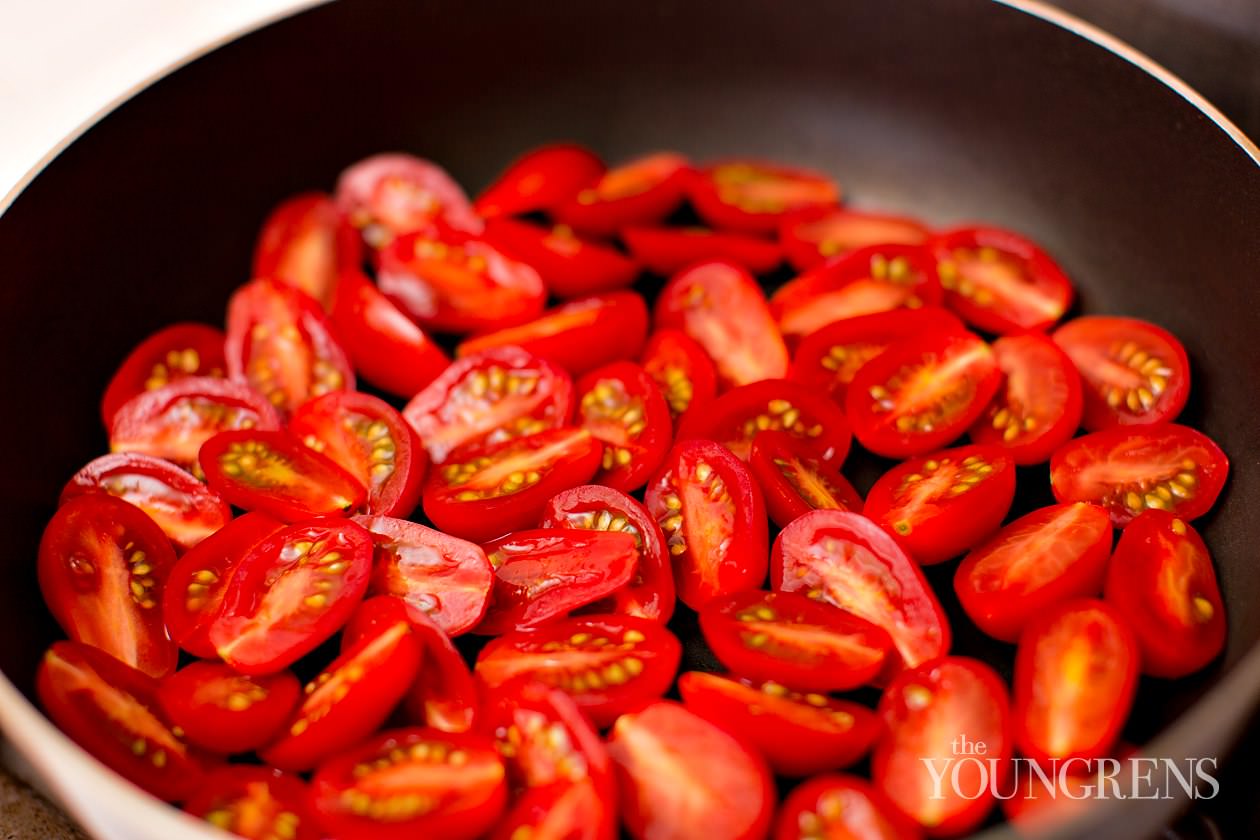 Once the tomatoes are somewhat soft, drizzle a cup of cream over them and let it heat up until the edges of the cream starts to bubble. Don't stir anything at this point or the tomatoes will come apart.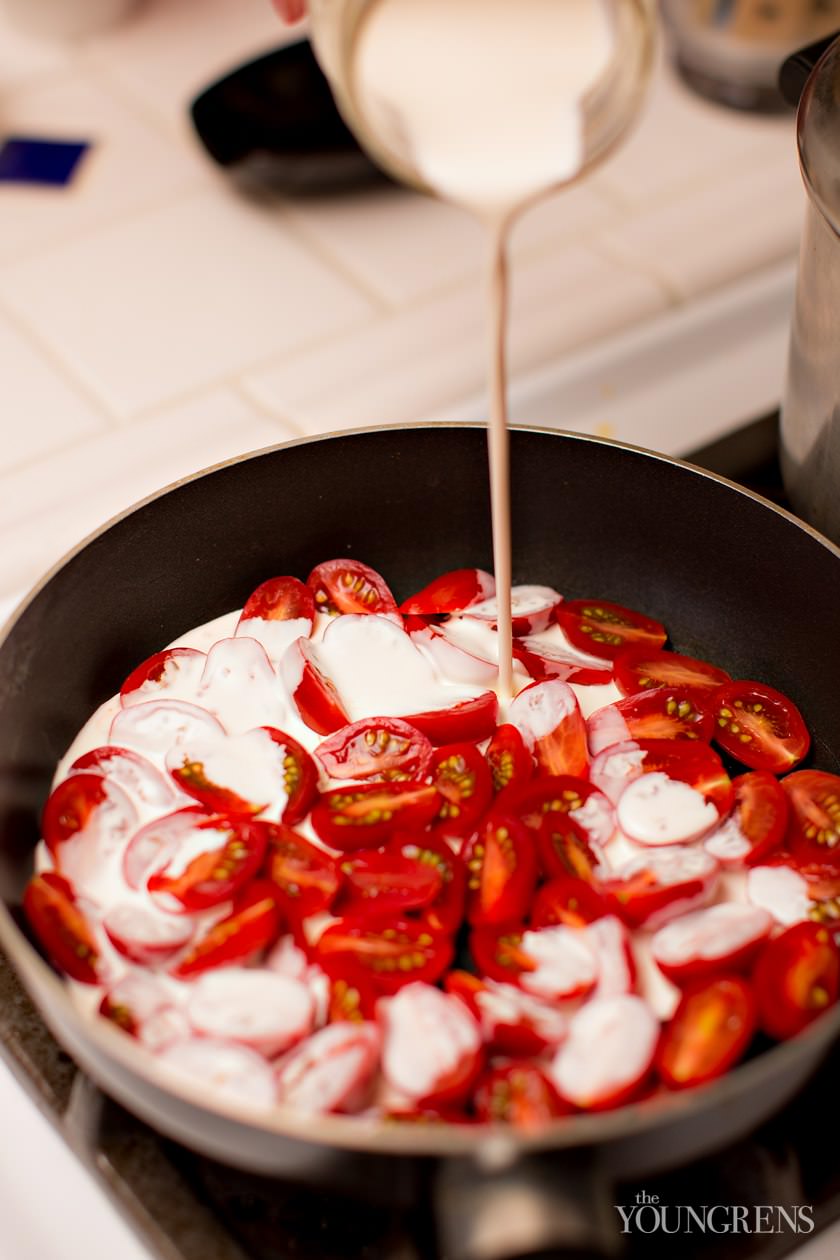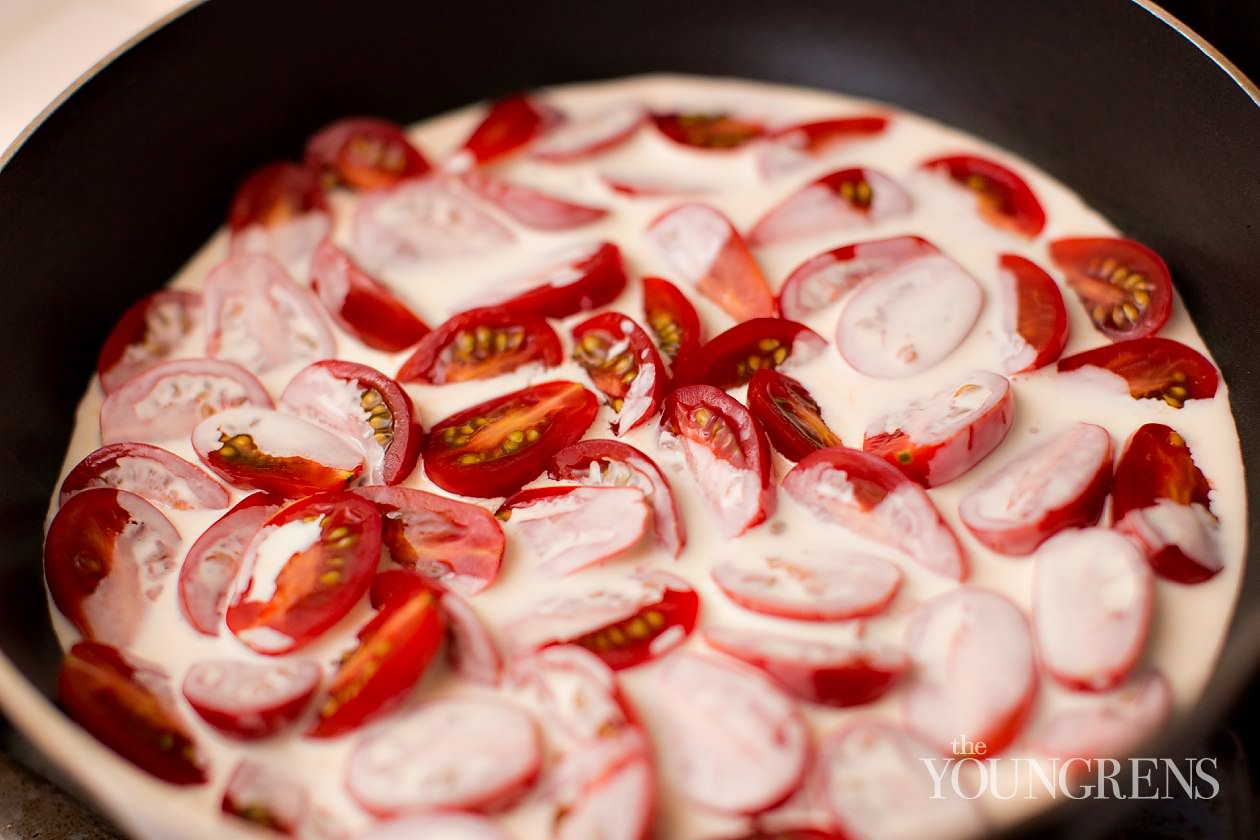 Once the cream is bubbly, toss the garlic, seasonings, and cheese on top.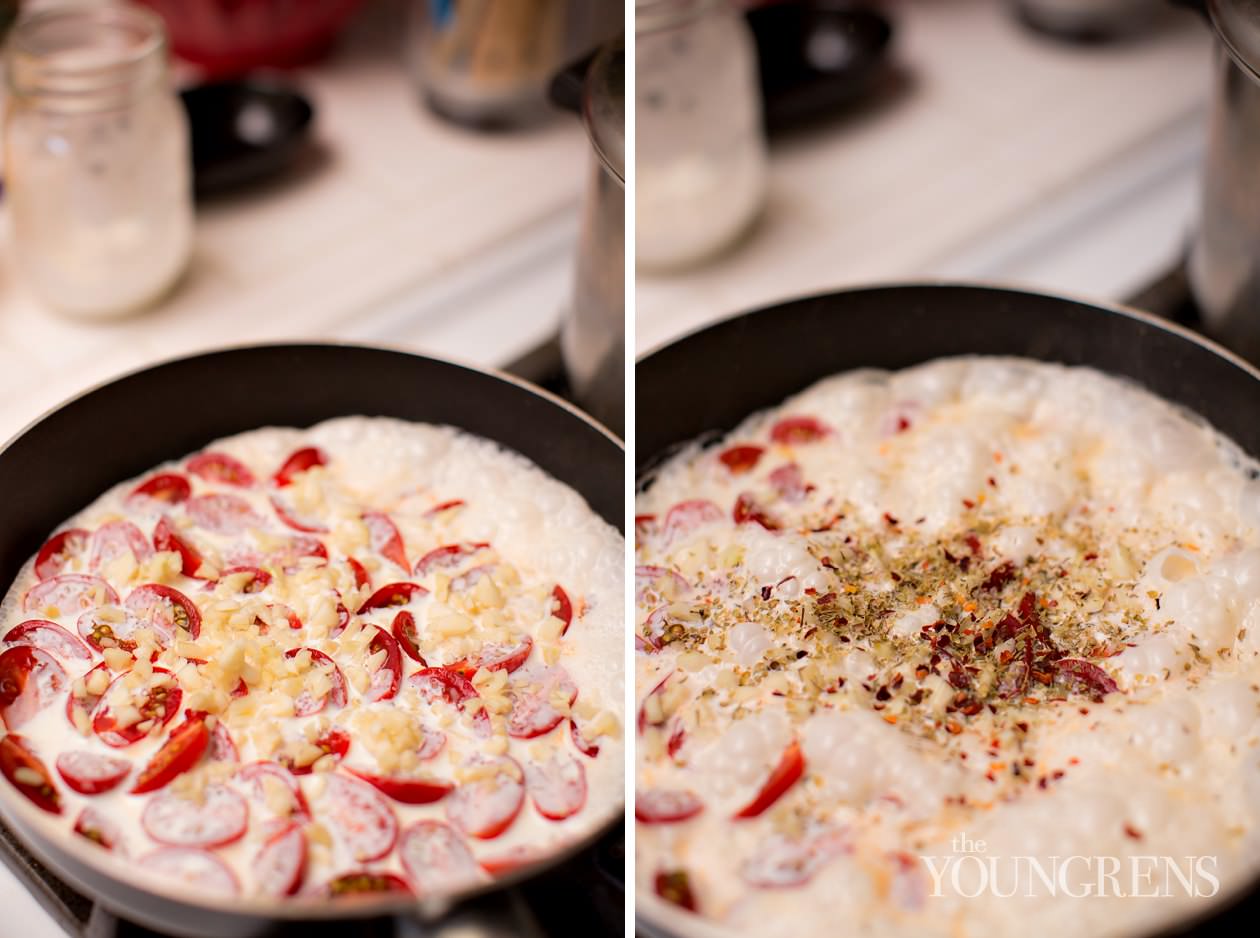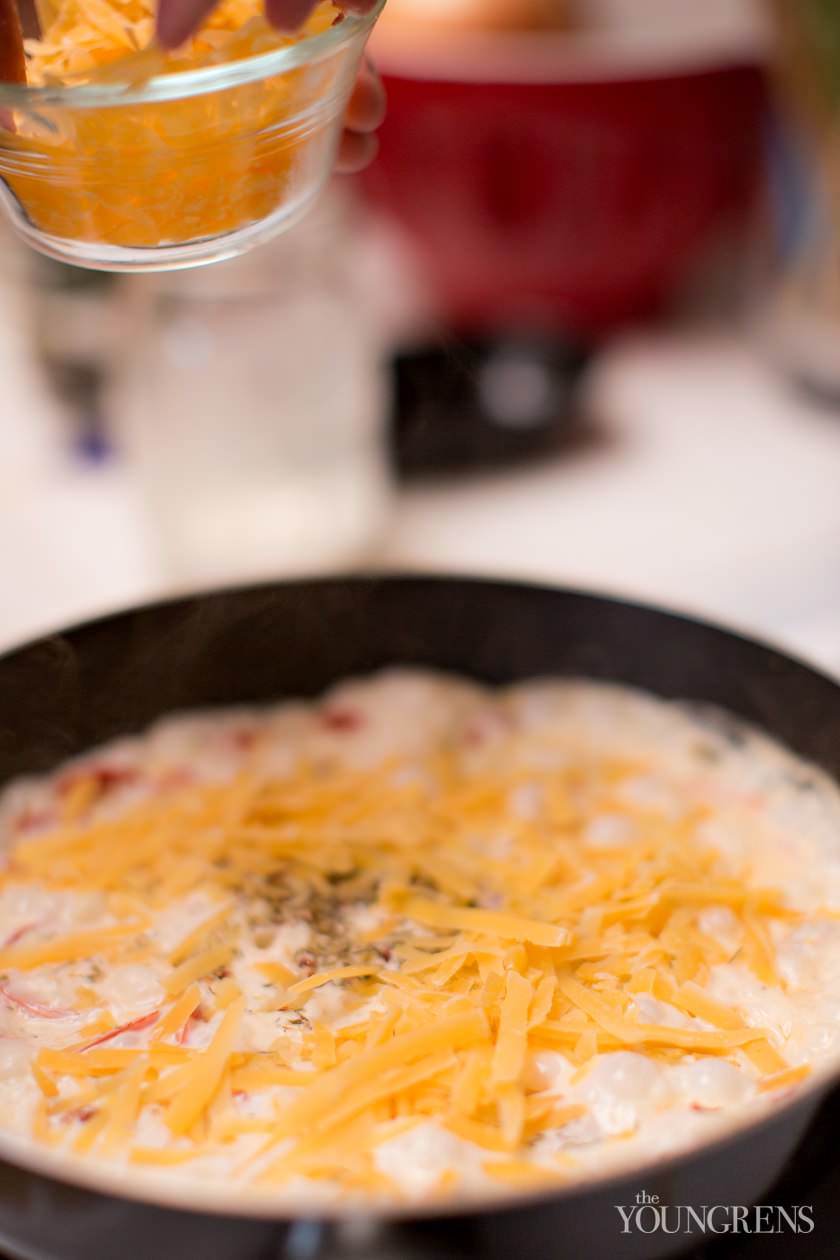 Let it simmer for a minute until the cheese is melted, then stir the whole thing up.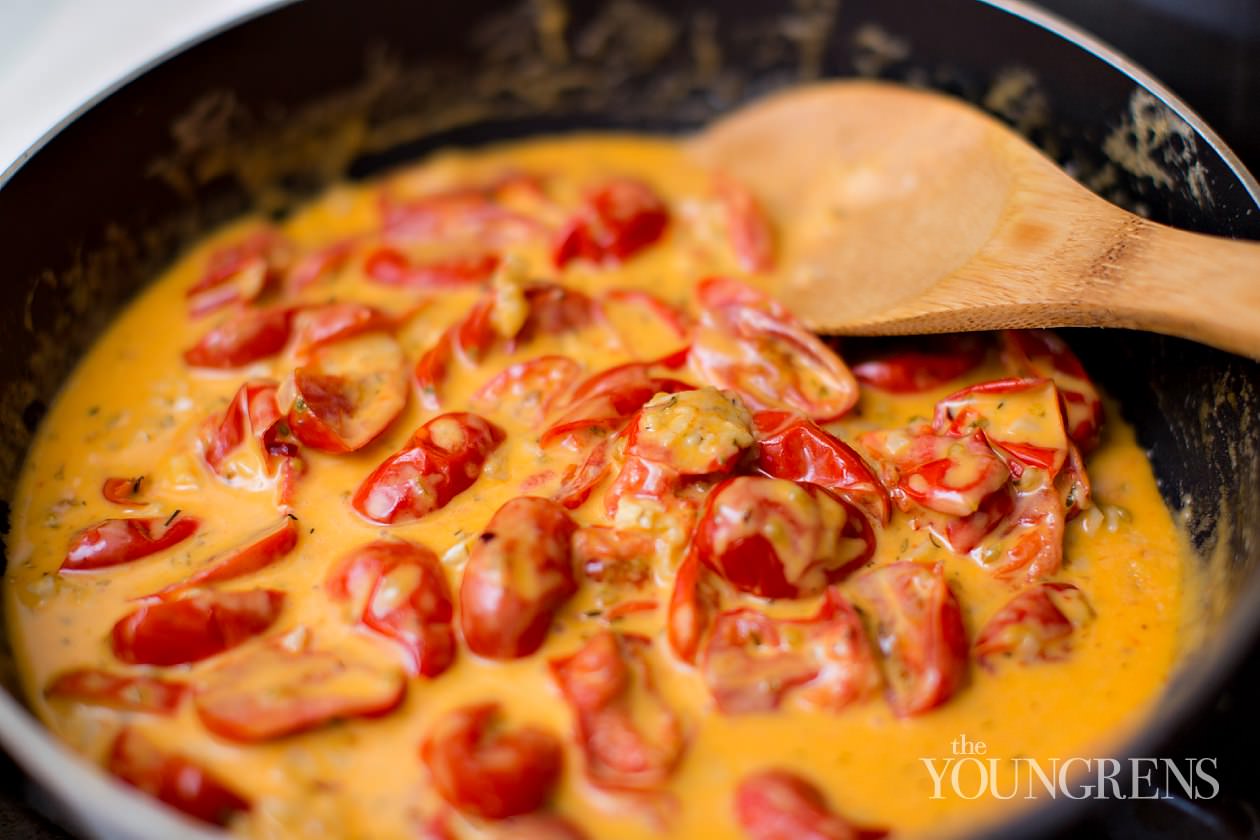 Once your pasta is al dente, toss it with the sauce and serve!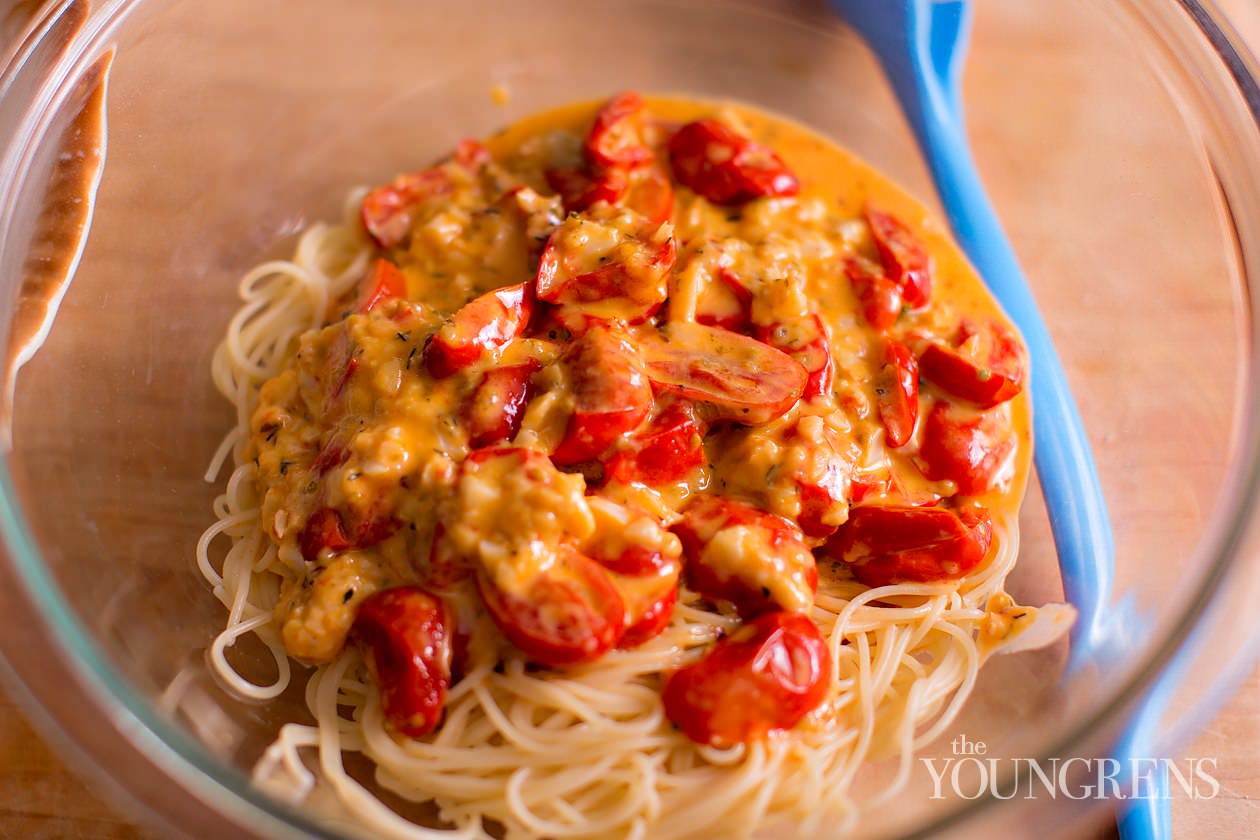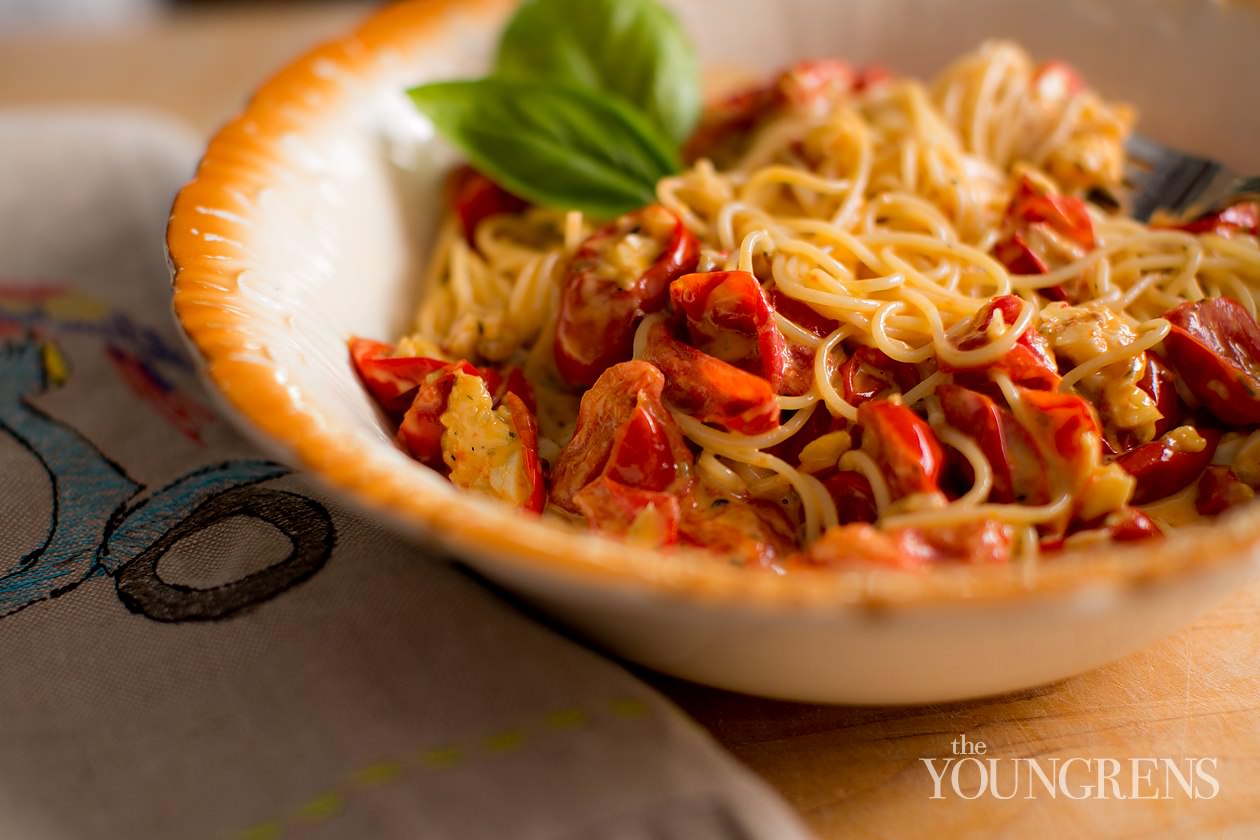 Gratin Tomato Pasta
Thin pasta, such as Angel Hair
One package cherry tomatoes, cut into halves
8 oz Manchego cheese, grated
2-3 garlic cloves, minced
1-2 cups heavy cream
1 teaspoon oregano
1/2 teaspoon thyme
1/4 teaspoon red chili flakes
Directions
:1. Cook pasta according to package directions. Place the cherry tomatoes in a thin layer on the bottom of a warm skillet. Cook until soft over medium heat. Add cream and heat until bubbly. Add garlic, oregano, thyme, chili flakes, and Manchego. Heat until the cheese is melted, then stir sauce to incorporate all of the ingredients.3.  Drain cooked pasta and toss together with the sauce. Serve warm. Hugs Erin
OUR FAVORITE WEDDINGS
the portfolio
Loving our work? Check out our favorite weddings we've ever photographed
VIEW HERE
OUR MOST HELPFUL WEDDING PLANNING TIPS, STRAIGHT FROM THE EXPERTS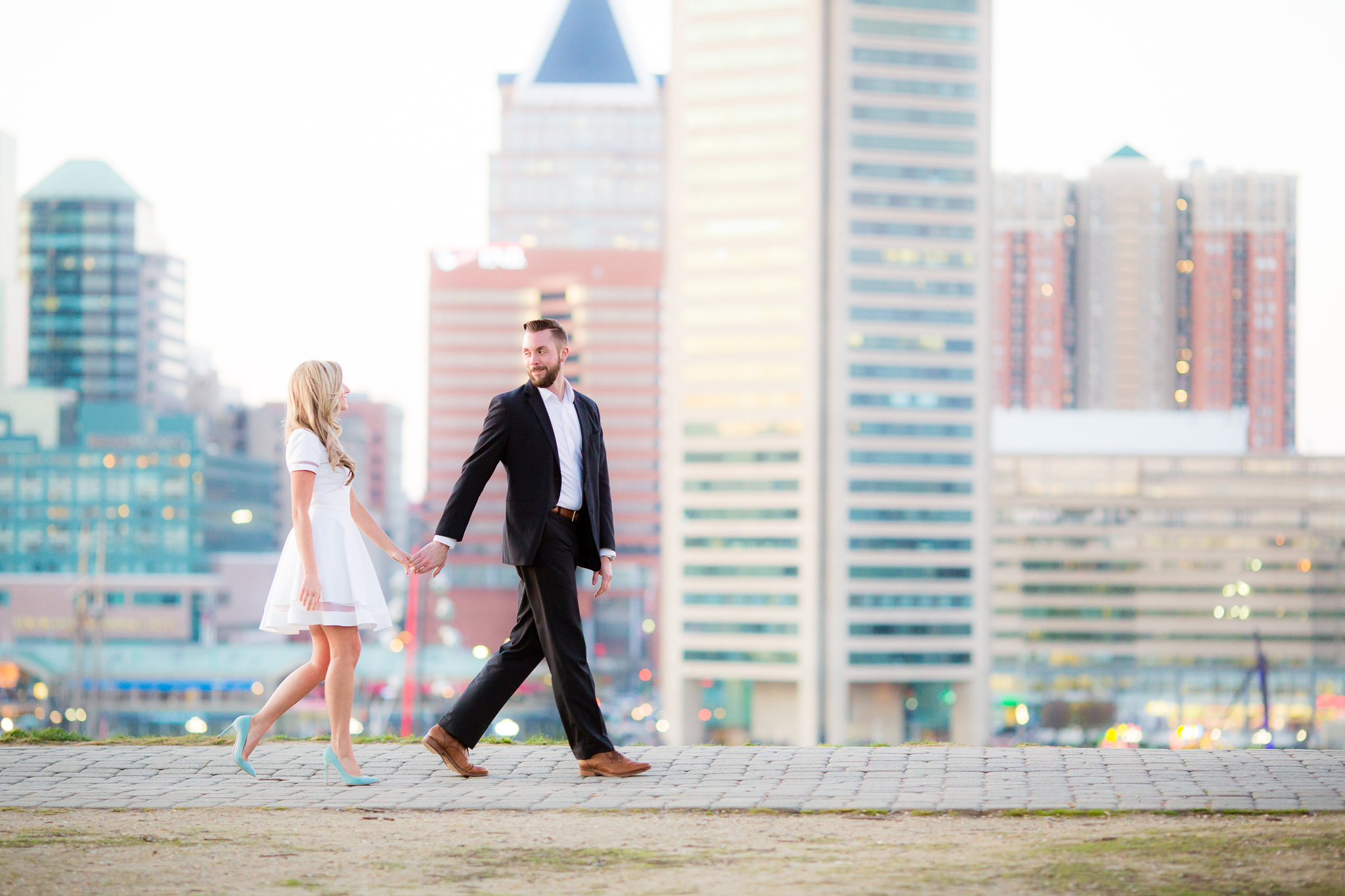 Our Formula for the Perfect Engagement Outfit
Picking the perfect outfit for a photo session can be one of the most difficult experiences BUT it doesn't have to be. I've seen enough outfits that work and don't work that I've cracked the ultimate code for our couples...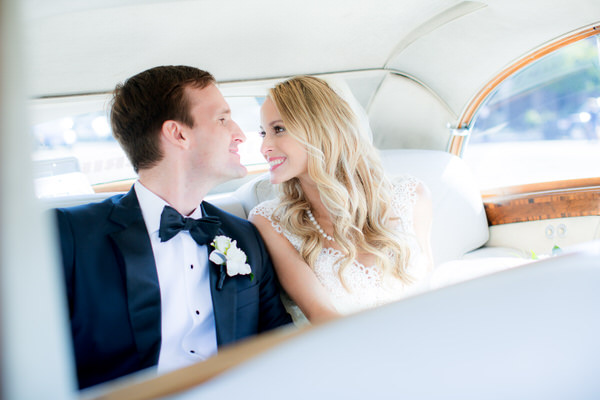 Our Stress-Free Wedding Day Timeline
There's nothing better than a stress-free wedding day when everything runs smoothly, your guests have the time of their lives, and you soak in the day with your sweetie. Though it sounds too good to be true, you can...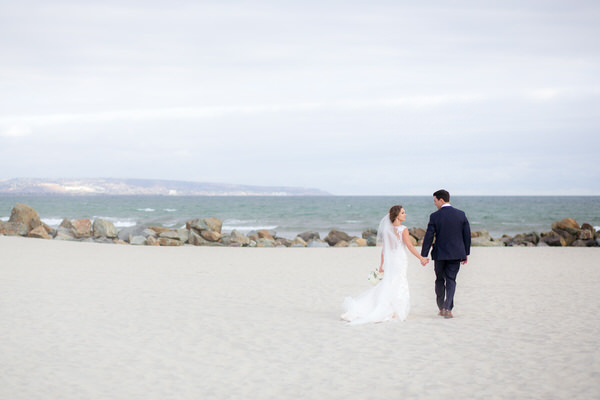 10 Foolproof Tips to Get Gorgeous Wedding Photos
It's the #1 question brides ask: What can I do to get the most amazing photos on my wedding day?
Having been through the in's and out's of countless weddings, I have loads of tips to share, so let's...
We're Jeff and Erin Youngren, a hubby and wifey team that photographs amazing couples and their incredible weddings. Hopeless romantics, BFF's, and mama + daddy to James, we're obsessed with traveling, podcasts, Oreos (Erin) and whiskey (Jeff).