When it comes to making my own burger patties, I'm always the keep-it-simple type. We don't put a lot of extra stuff in our homemade patties – we keep it to really high quality beef and that's pretty much it. Jeff and I joke around that "this is a burger patty – it's not meat loaf!"
Well today, it's actually meat loaf…
I thought this take on meat loaf and burgers looked interesting, so we gave it a whirl and found that it was not only easy, but it was tasty, and that's a winner here at Casa de Youngren. Jeff and I both love meat loaf and we also happen to love burgers, so how can we possibly lose? Besides, you can never have enough burger recipes in the summer right?
This is what I like to see – an ingredient list that is short and sweet!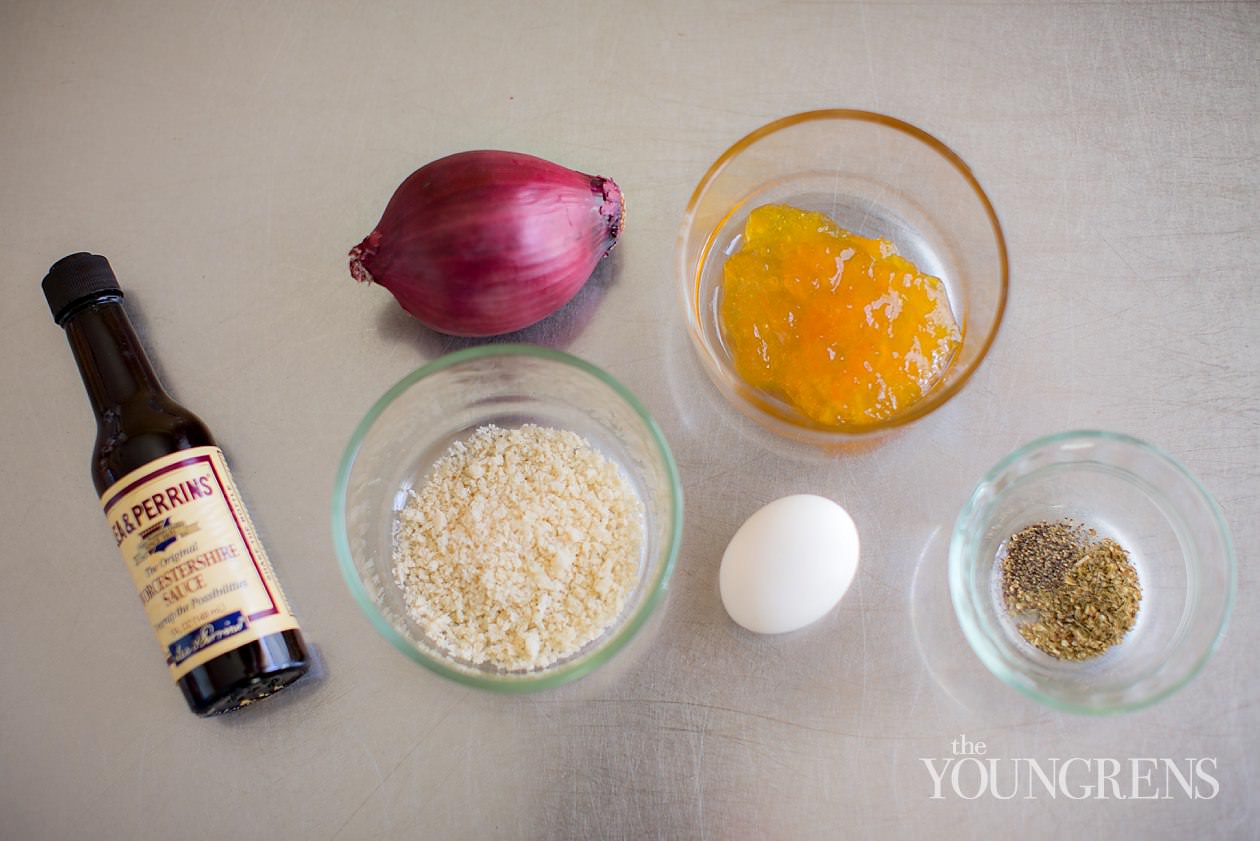 First, finely chop your red onion. In fact, chop it even finer than I did here. Once I mixed everything together, this was clearly not fine enough, so I went back and chopped it up all over again. Lessons learned…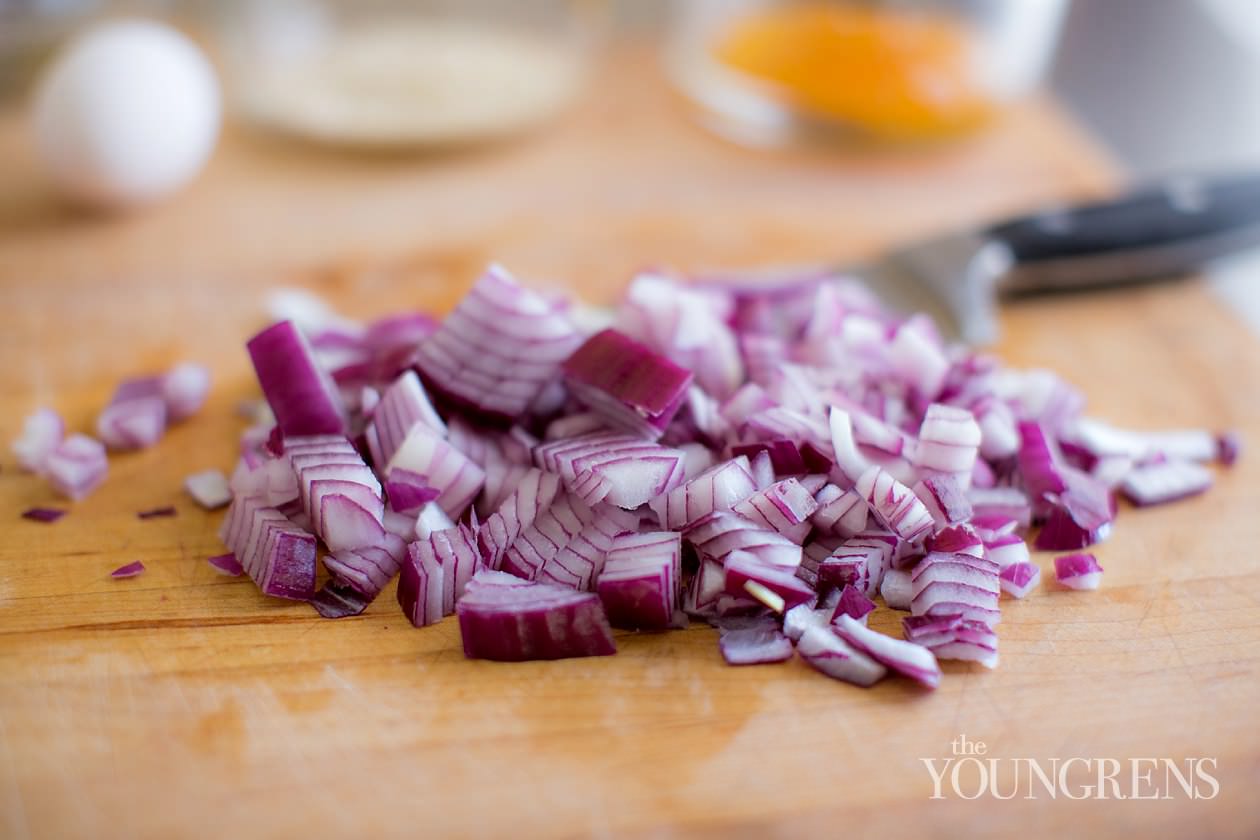 Lightly beat an egg, then toss in the rest of the flavorings and mix it up before combining it with a combo of ground beef and ground pork.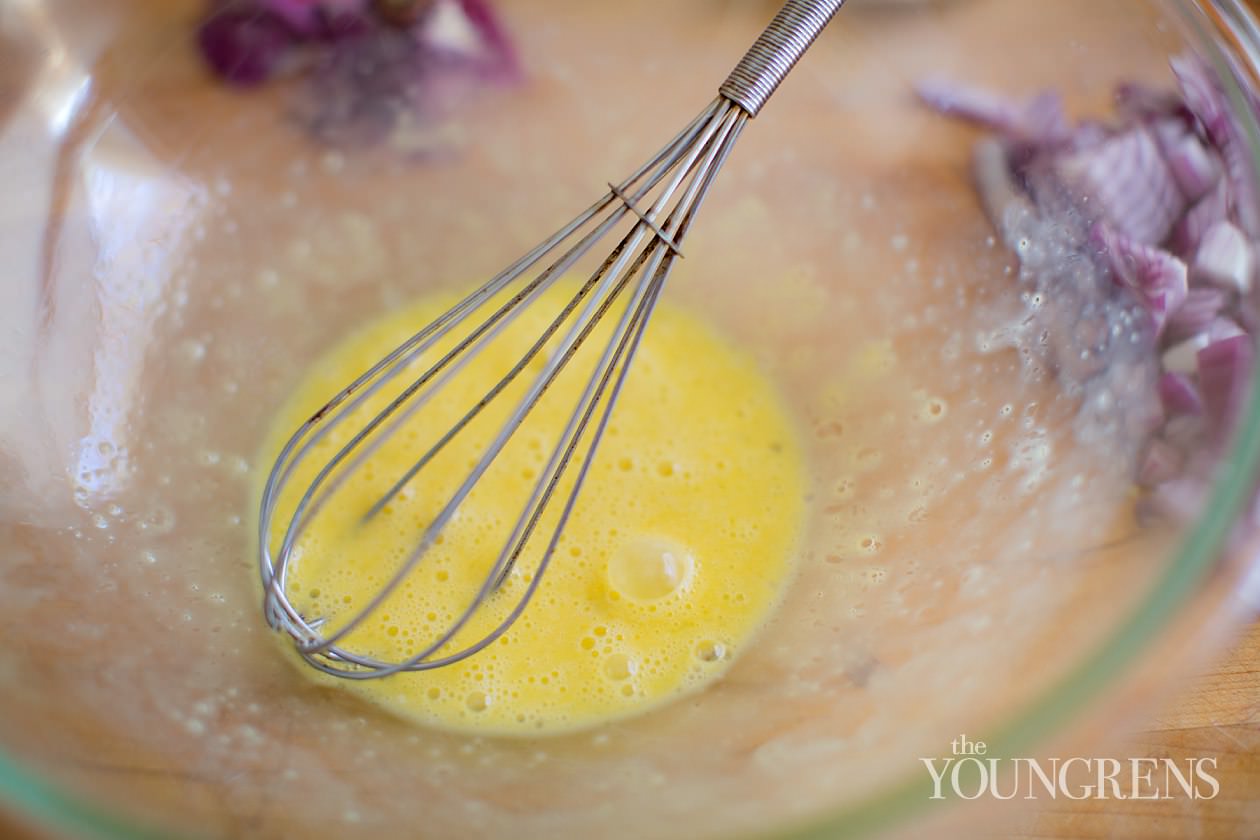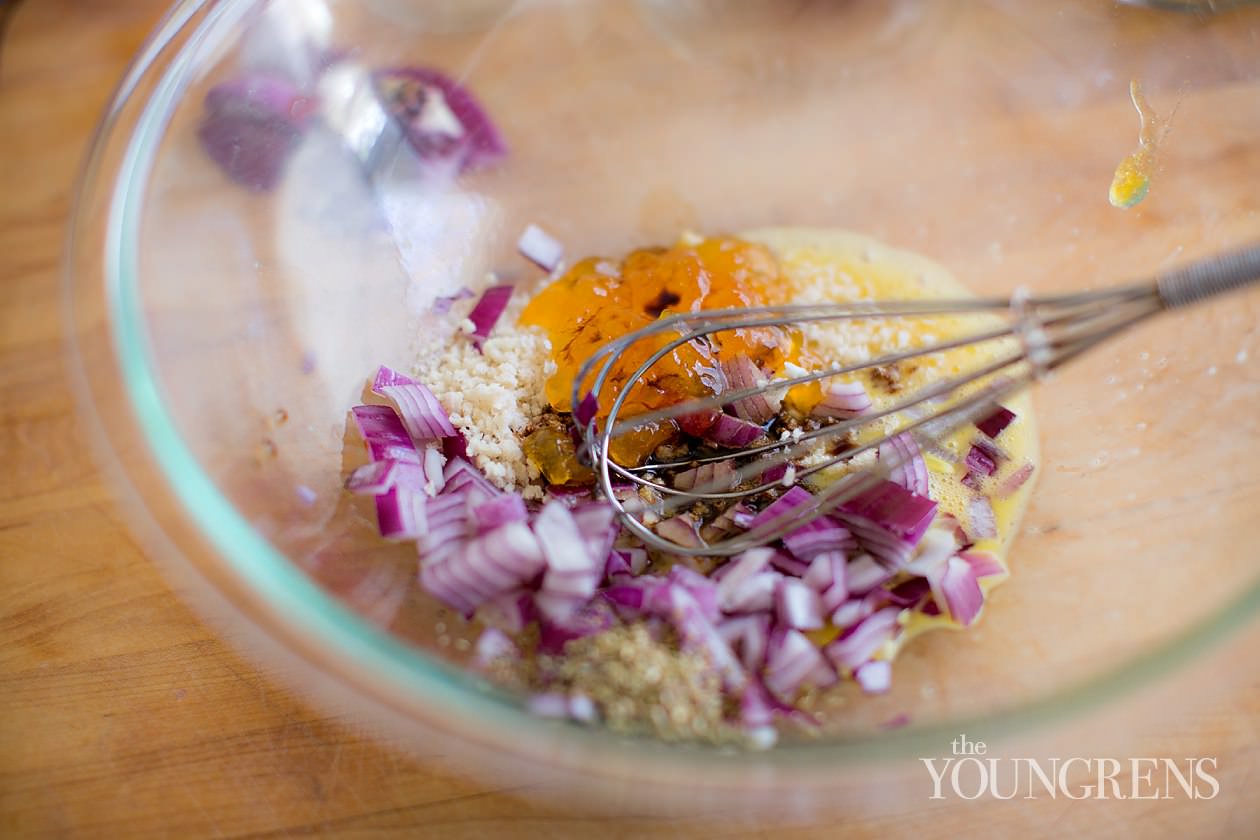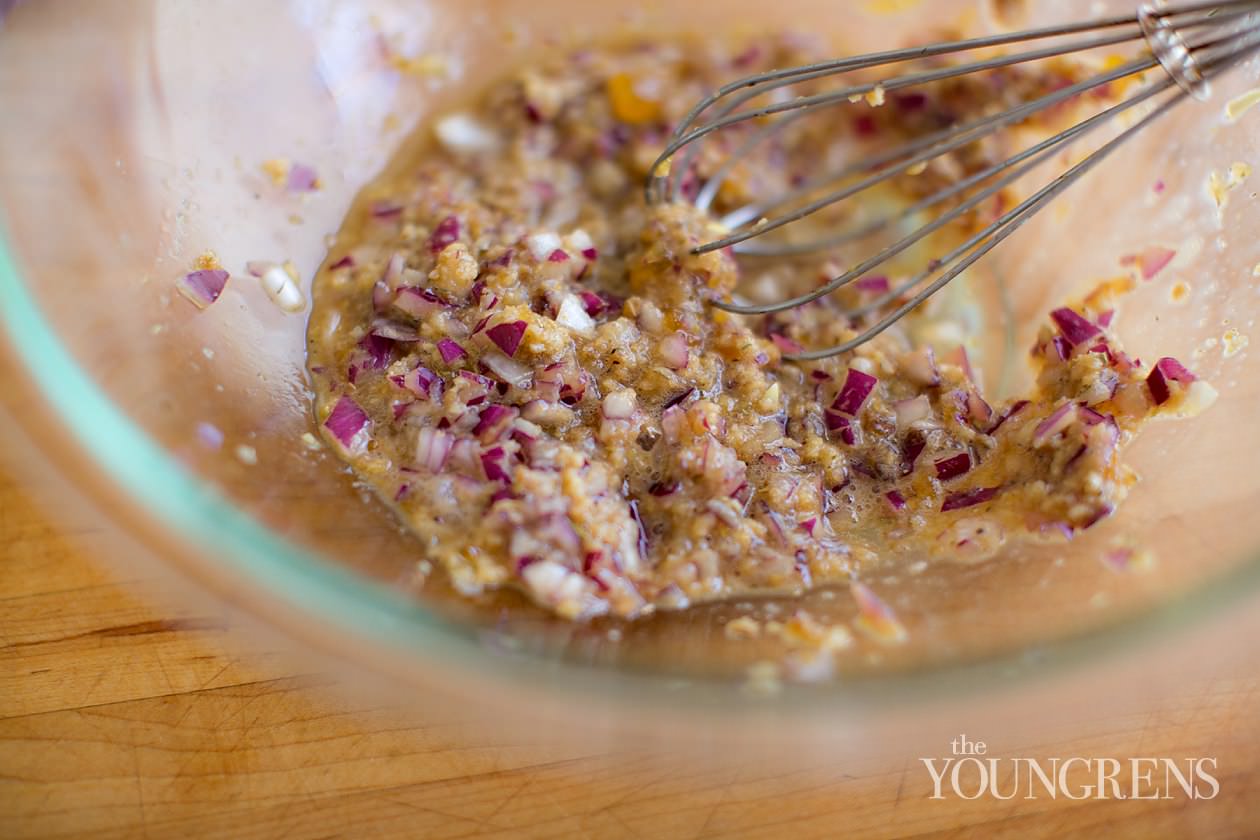 Jeff is all about kitchen gadgets, and we decided to try out this patty shaper that he recently found on a clearance aisle. It shapes the patties into perfectly round circles while pressing them firmly together. However, once we put the patties on the grill, they were too big to hold together very well, so this particular gadget was a dud. No wonder it was on clearance! Ha!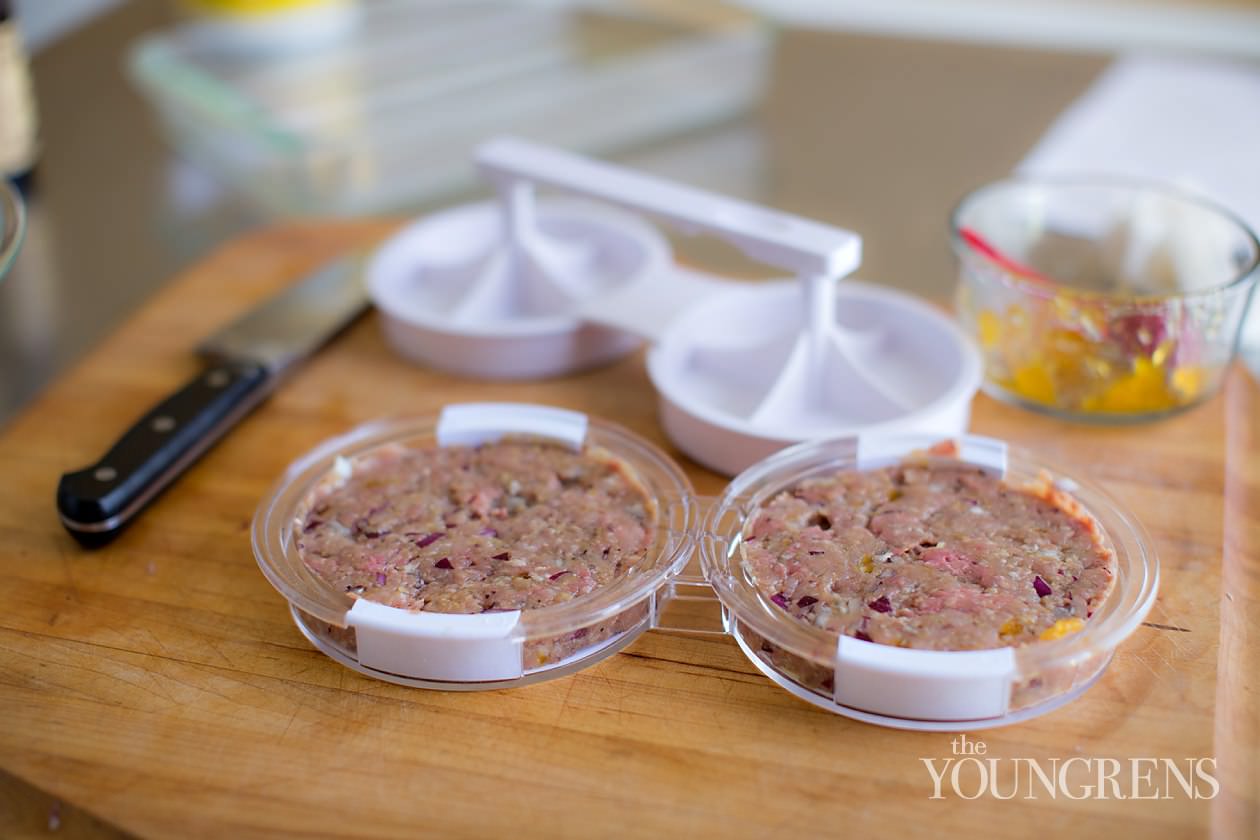 We got a few patties to hold together nicely, but it was definitely touch and go! Instead, I would recommend shaping the patties into thicker rounds and pressing your thumbs in the middle to create a dip. Then the patty will be able to expand into a nice burger shape on the hot grill.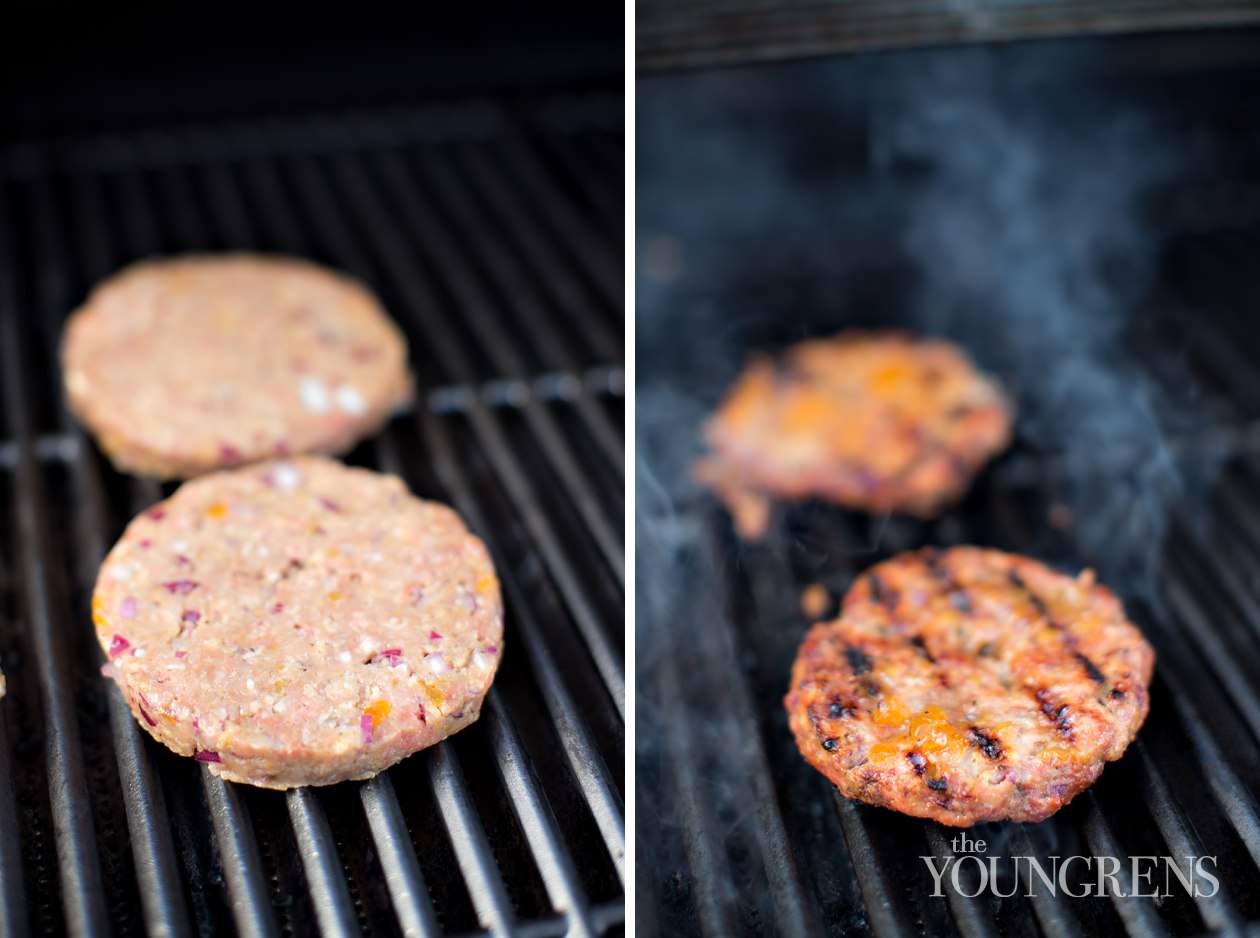 In any case, the flavor combos were delicious – particularly when topped with arugula and sharp cheddar cheese. Yum!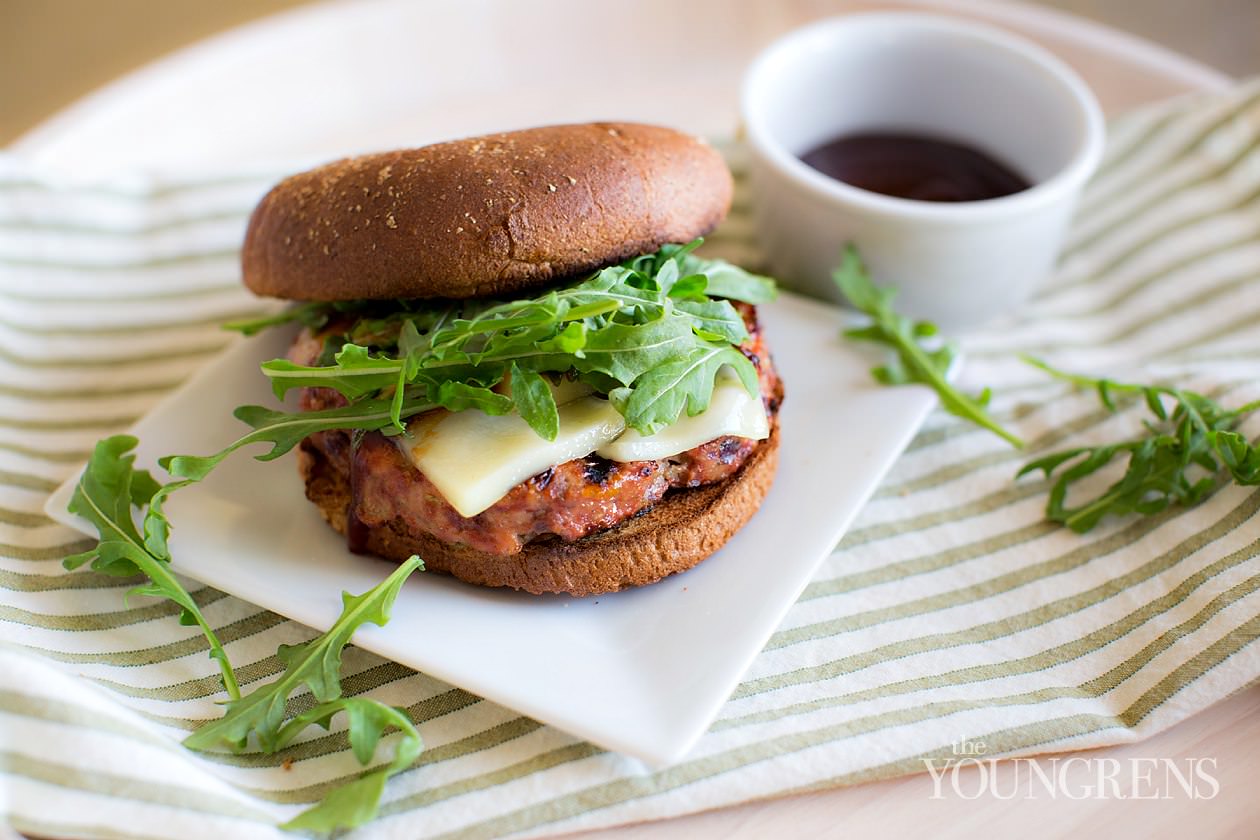 Grilled Meat Loaf Burgers
(view original recipe from Better Homes and Gardens)
1 egg, lightly beaten
1/4 cup finely chopped red onion
1/4 cup panko bread crumbs
1/4 cup peach preserves
1 tablespoon Worcestershire sauce
1/2 teaspoon dried oregano, crushed
1/4 teaspoon ground black pepper
8 ounces ground beef
8 ounces ground pork or ground lamb
4 hamburger buns, split and toasted
Red onion slices (optional)
Sliced cheddar cheese (optional)
Barbecue sauce (optional)
Directions
1. In a large bowl combine egg, chopped onion, panko, 2 tablespoons peach preserves, Worcestershire sauce, oregano, and black pepper. Add ground beef and ground pork and mix well. Shape mixture into four 3/4-inch thick patties.
2. For a charcoal or gas grill, grill patties on the rack of a covered grill directly over medium heat for 14 to 18 minutes or until done (165 degrees F), turning once and spreading with remaining 2 tablespoons peach preserves halfway through grilling. If desired, top with onion slices and cheese and grill 1 minute more or until melted.
3. Serve patties on buns with barbecue sauce, if desired.
Hugs,
Erin