Summer is over. Boo.
But I'm one of those uber fans of Indian summers. The kind that stay warm until late into the season so that you can wear shorts and sandals with your favorite fall scarf, a pair of gloves, and a pumpkin spice latte. There's nothing like getting a tan while picking out your Halloween pumpkin. Am I right?
So in an effort to keep summer around just a little longer – I wanted to share one last grilling recipe of the season. But this recipe combines fall potatoes with summer flavors, so it's perfect for the transition of the seasons (and tailgating at those crisp Friday night football games).
If you're a fan of salt and vinegar potato chips, then these little slices of vinegar heaven are perfect for you. But even for those folks that aren't a fan of the taste-controversial flavor of potato chips (like me – blech), then you'll probably still love these Grilled Salt and Vinegar Potato Slices (just like me – yum!).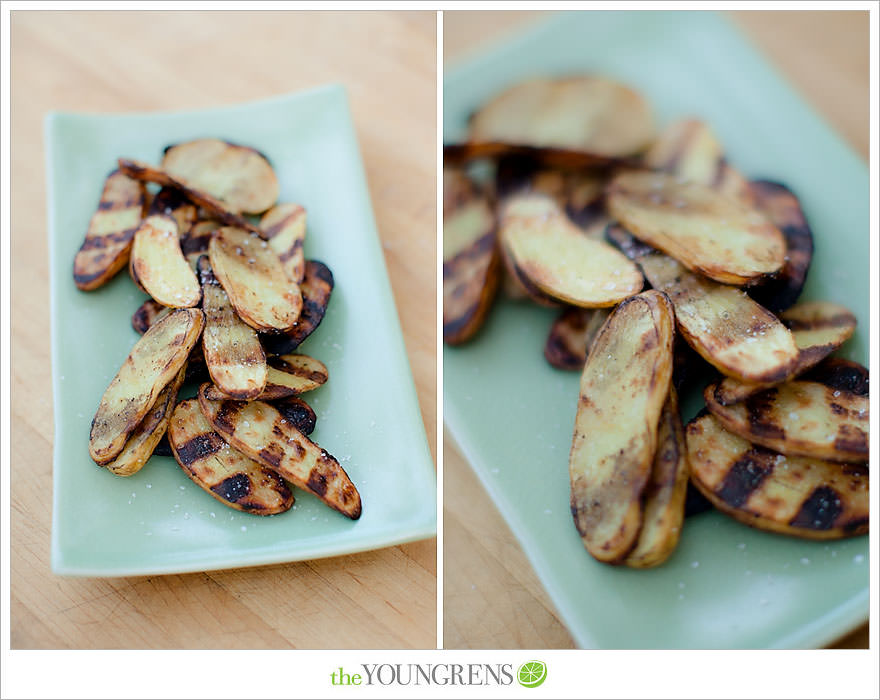 You can use any type of potato, but fingerling potatoes are the best, and you'll need some white vinegar, coarse salt, a pinch of pepper, and a drizzle of olive oil. That's it folks. It's tastiness in an easy to build package.
Slice up your potatoes and bring them to a boil in 2 cups of white vinegar. Reduce the heat to low and let them simmer until the potatoes are fork tender. Then let the potatoes cool in the vinegar for about 30 minutes. They'll soak up all of that yummy flavor.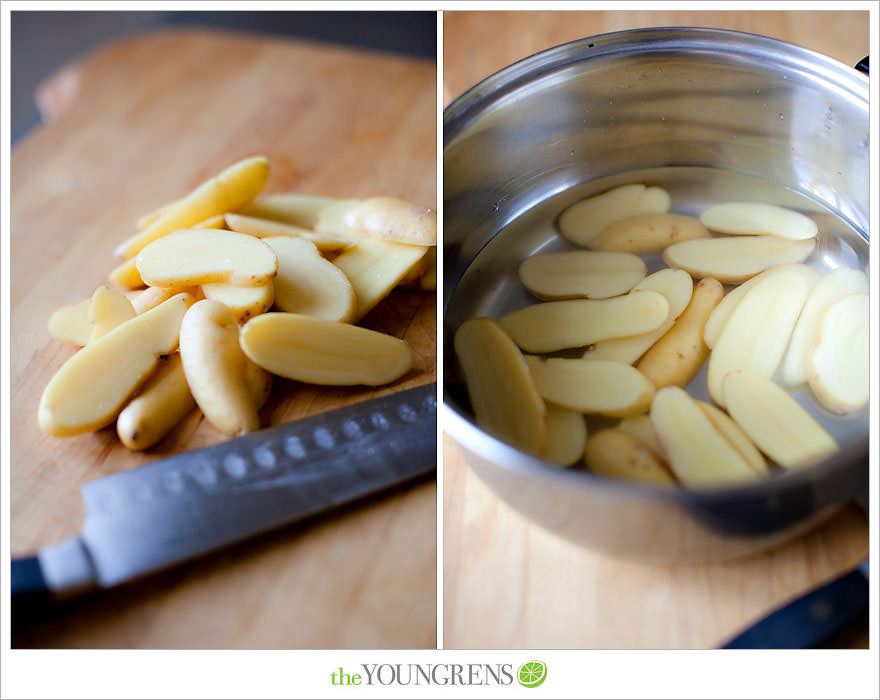 Once the slices have marinated, gently toss them with oil, salt, and pepper.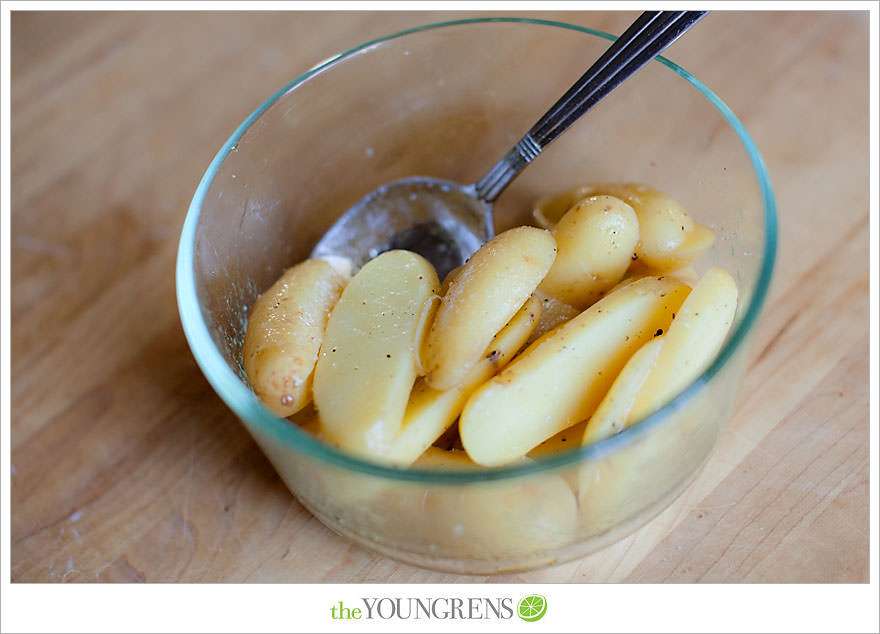 Grill the potatoes in a single layer directly on the rack to get that charred look and flavor. Brown them on both sides until they're cooked through.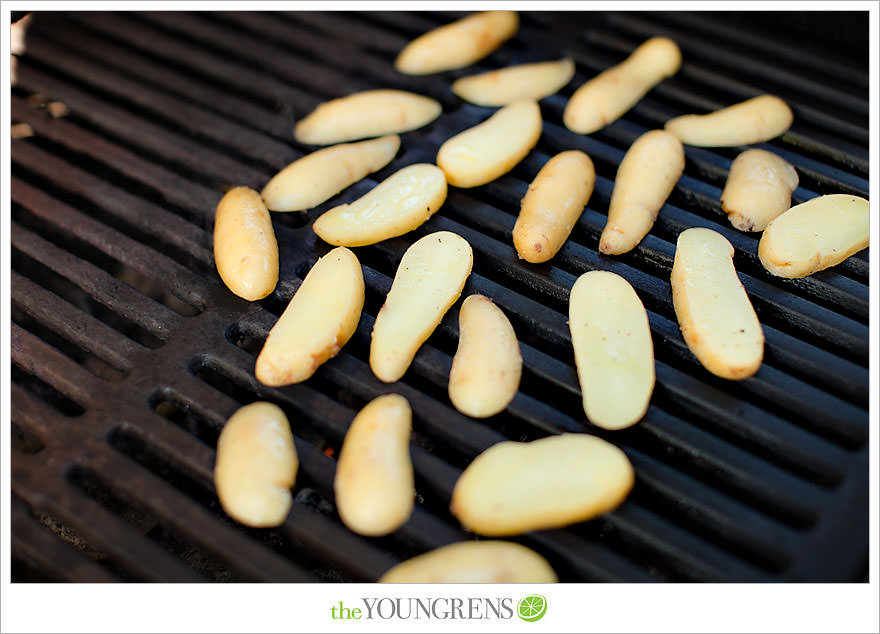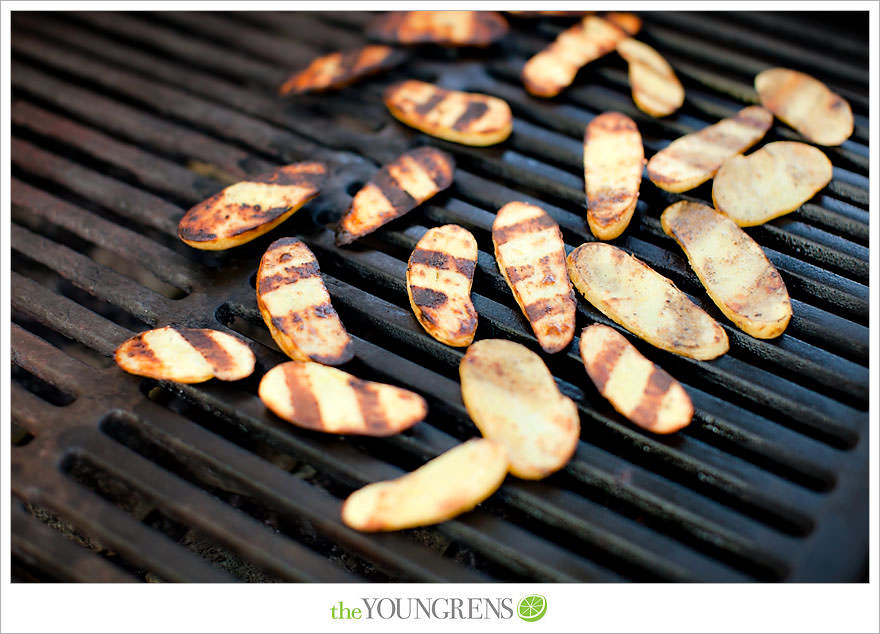 Sprinkle them with salt, and then serve.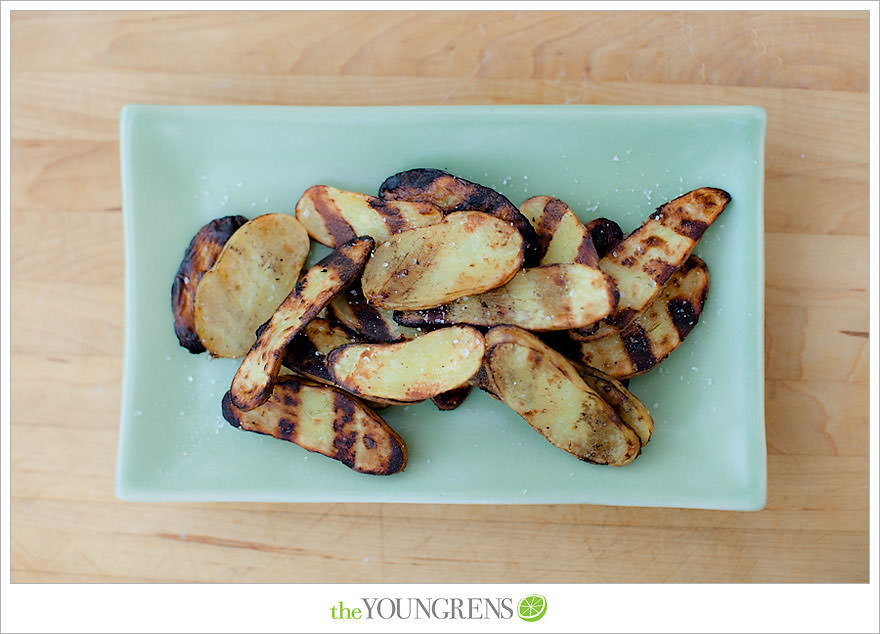 Them little slices of nirvana are so yummy and flavorful that you'll probably shout, "SHUDDUP!" But if you're not Jeff Youngren, then you'll probably just nod pleasantly and say, "Yum!" It's the perfect say-goodbye-to-summer-say-hello-to-fall snack.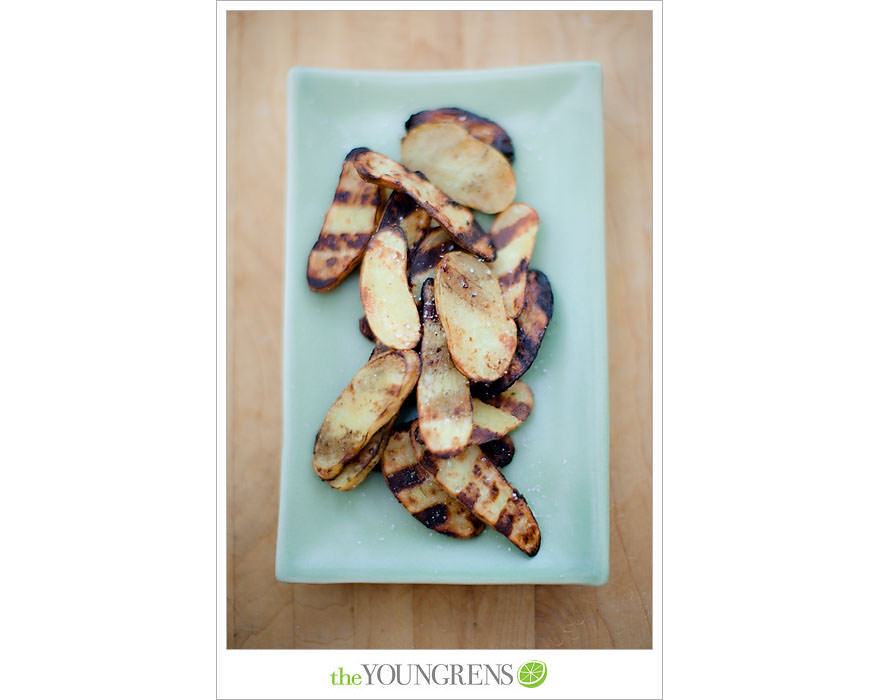 Grilled Potato Slices with Salt and Vinegar
1 pound potatoes, preferably fingerling, cut lengthwise into 1/4-inch thick slices
2 cups white vinegar
2 tablespoons extra-virgin olive oil
1 1/2 teaspoons coarse salt, plus more for sprinkling
1/4 teaspoon freshly ground pepper
1. Bring potatoes and vinegar to a boil in a medium saucepan (vinegar should cover potatoes). Reduce heat to a medium-low and simmer potatoes until just fork tender, about 5 minutes. Let potatoes cool in vinegar for 30 minutes. Drain well and gently toss with oil, salt, and pepper.
2. Preheat grill to medium-high. Grill potatoes in a single layer until browned on both sides and cooked through, about 5 mintues per side. Sprinkle with salt before serving.
Hugs,
Erin