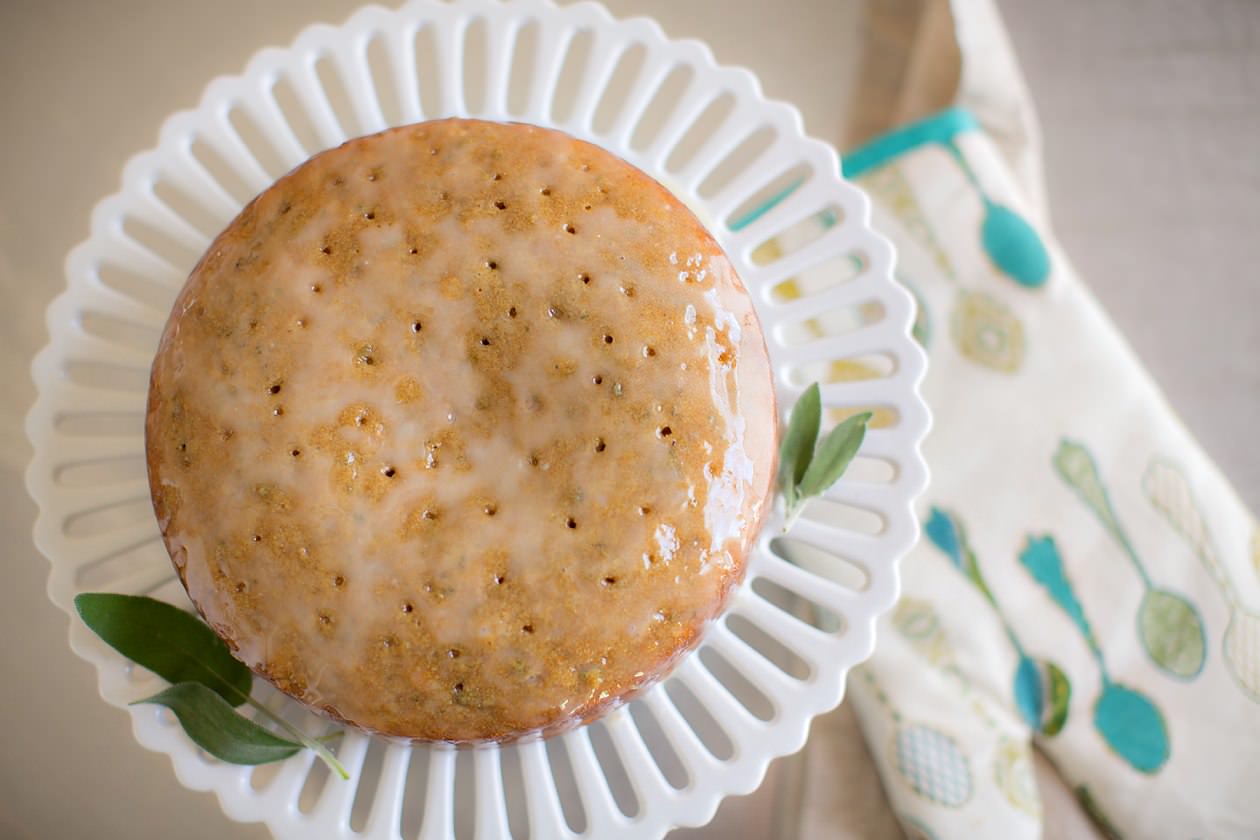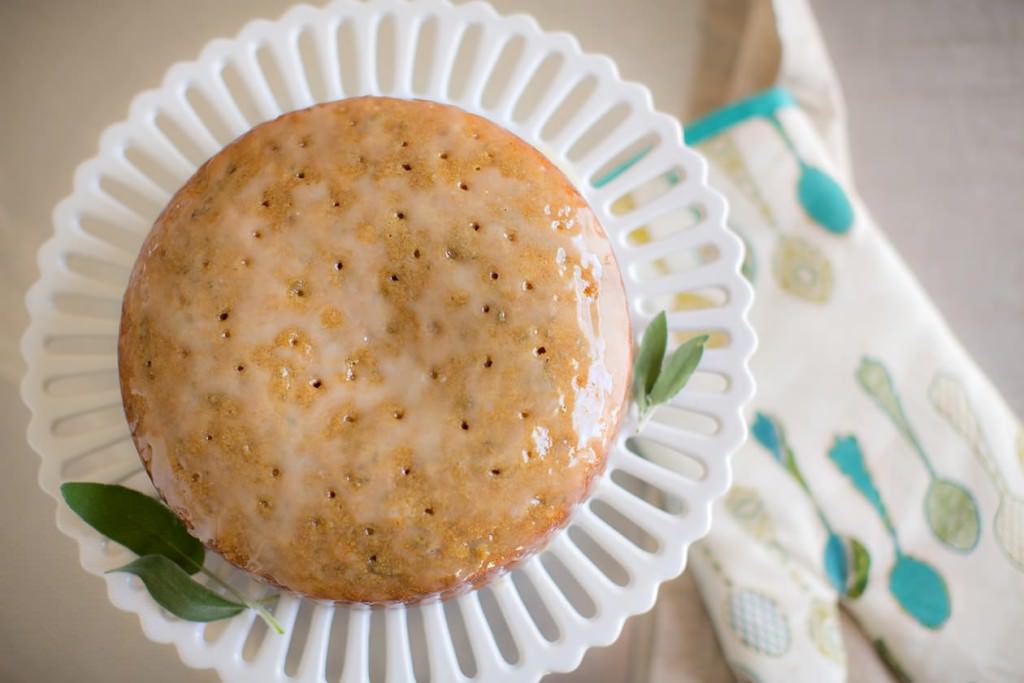 Honeycomb Cake with Lemon Zest and Sage
I gave up baking pies for holiday gatherings at the in-laws.  Growing up, I could whip out delicious pies with my eyes closed, and I was in charge of them for Thanksgiving and Christmas. In the first few years of our marriage, however, I suddenly couldn't bake a pie worth a bit of salt. Nothing ever came out right once I moved to San Diego - in fact, nothing ever came out even edible. After a few disastrous apple pie fiascos at Christmas dinners with Jeff's family, I threw in the towel on dessert altogether and decided that San Diego had put the lid on my baking days.So I turned to just plain old cooking for the next eight years.When I found this recipe from my dear
Martha Stewart
, however, the dormant baker in me perked up her ears.  Cornmeal, lemon zest, sage, and honey? It all sounded too delicious to be true, so I got up the courage to ask if I could once again make dessert for Easter dinner for Jeff's family. It was a hit, and I was elated. I've since made this cake numerous times, and it gets better with every go. The sweetness of the honey mixed with the texture of the cornmeal and the savory sage is to die for. The glaze is key to making sure this cake is moist, but everything is so easy that you must give it a shot this summer. I'm definitely in love!The ingredients are fairly simple. Fresh sage is key as well as the cornmeal, lemon, and honey. Definitely use coarse salt over the regular kind. It will add the perfect amount of flavor!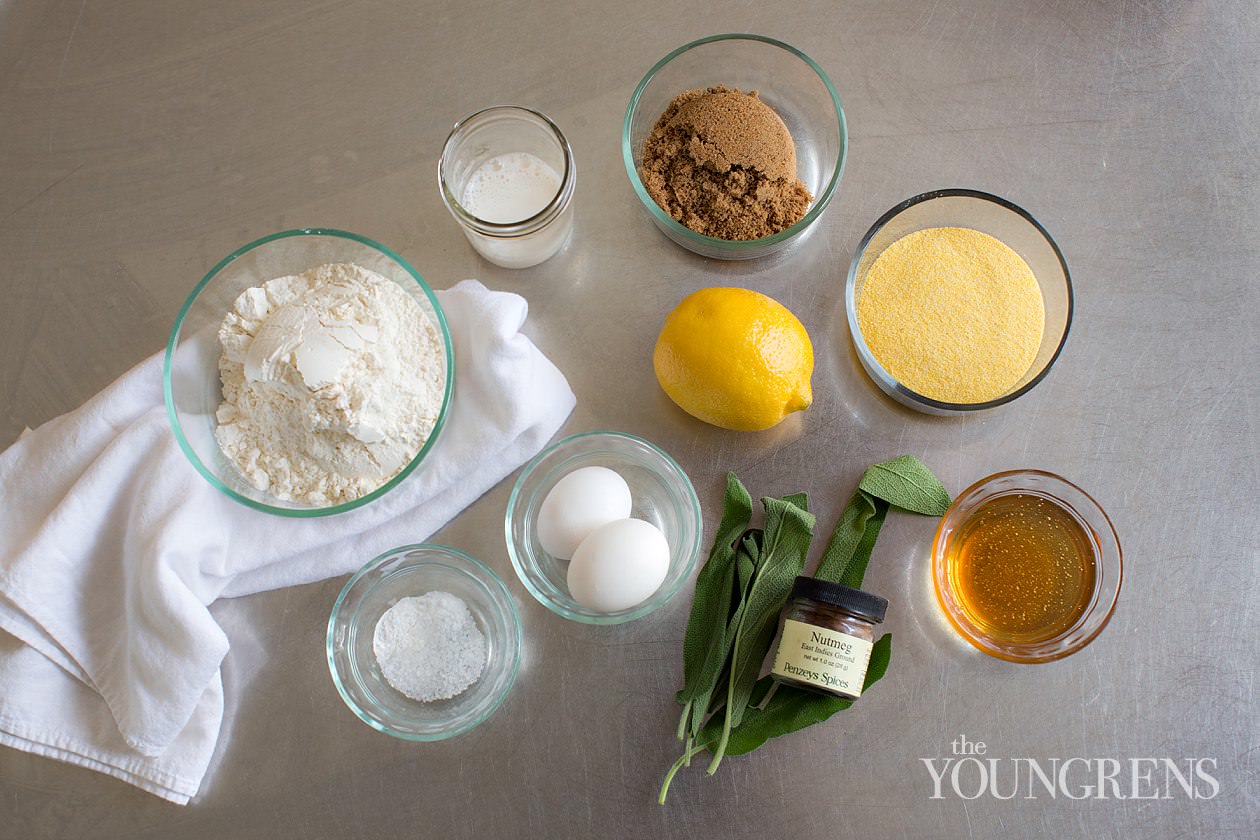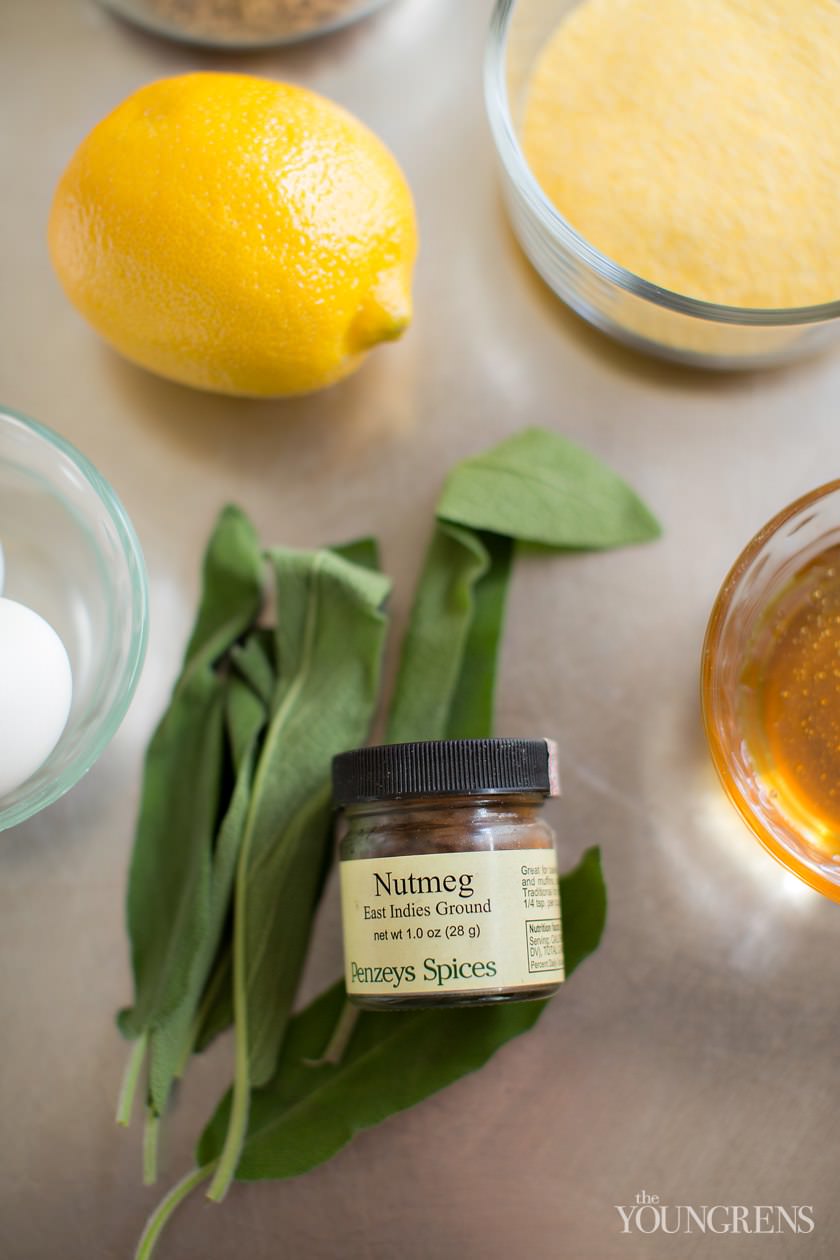 Mix your dry ingredients together in a large bowl, and then beat your eggs and brown sugar together in a mixer for about 5 minutes until they're fluffy.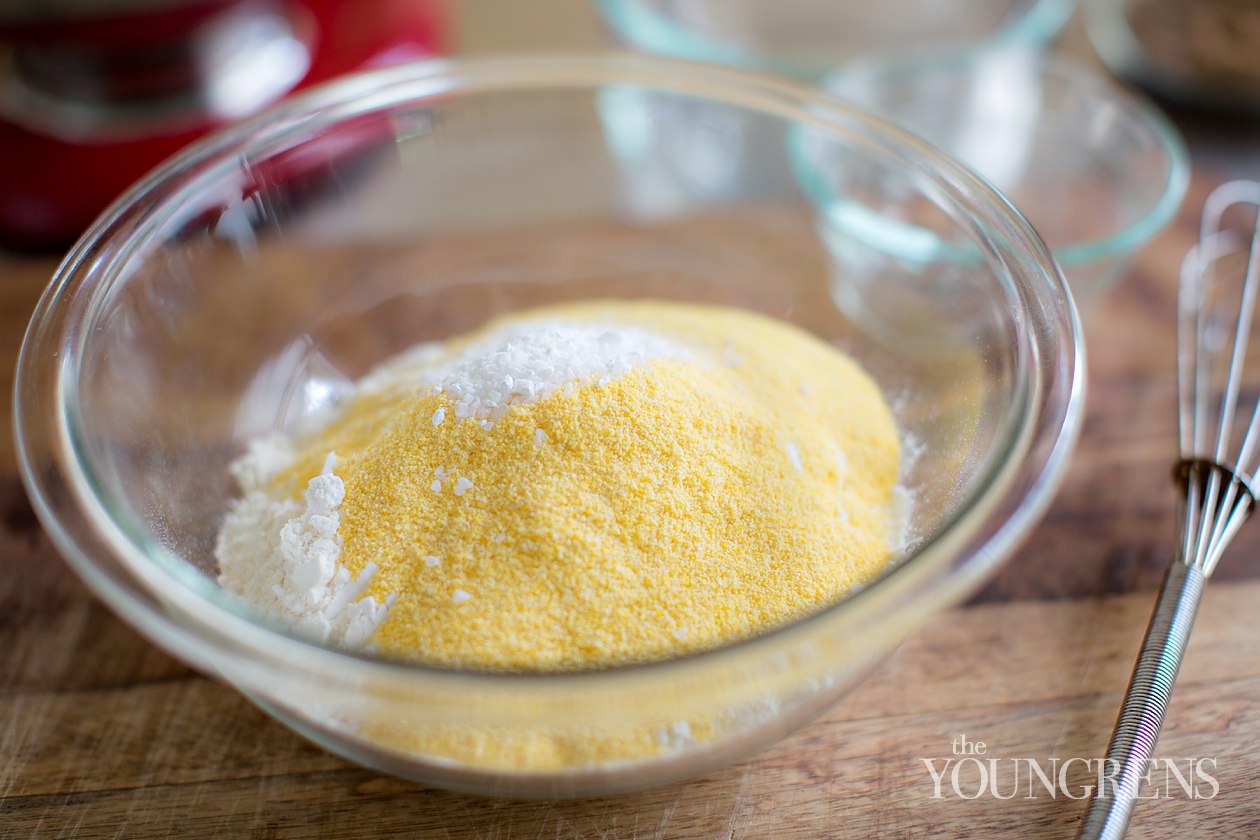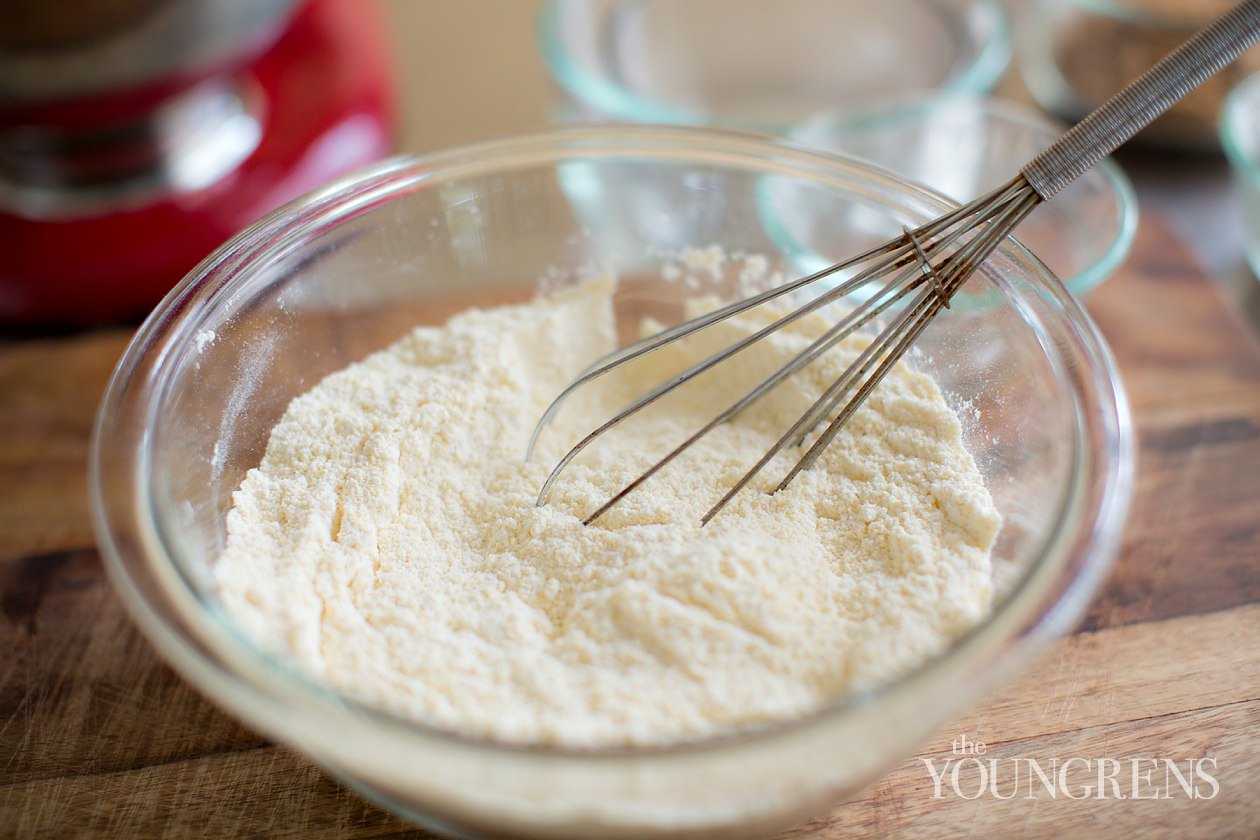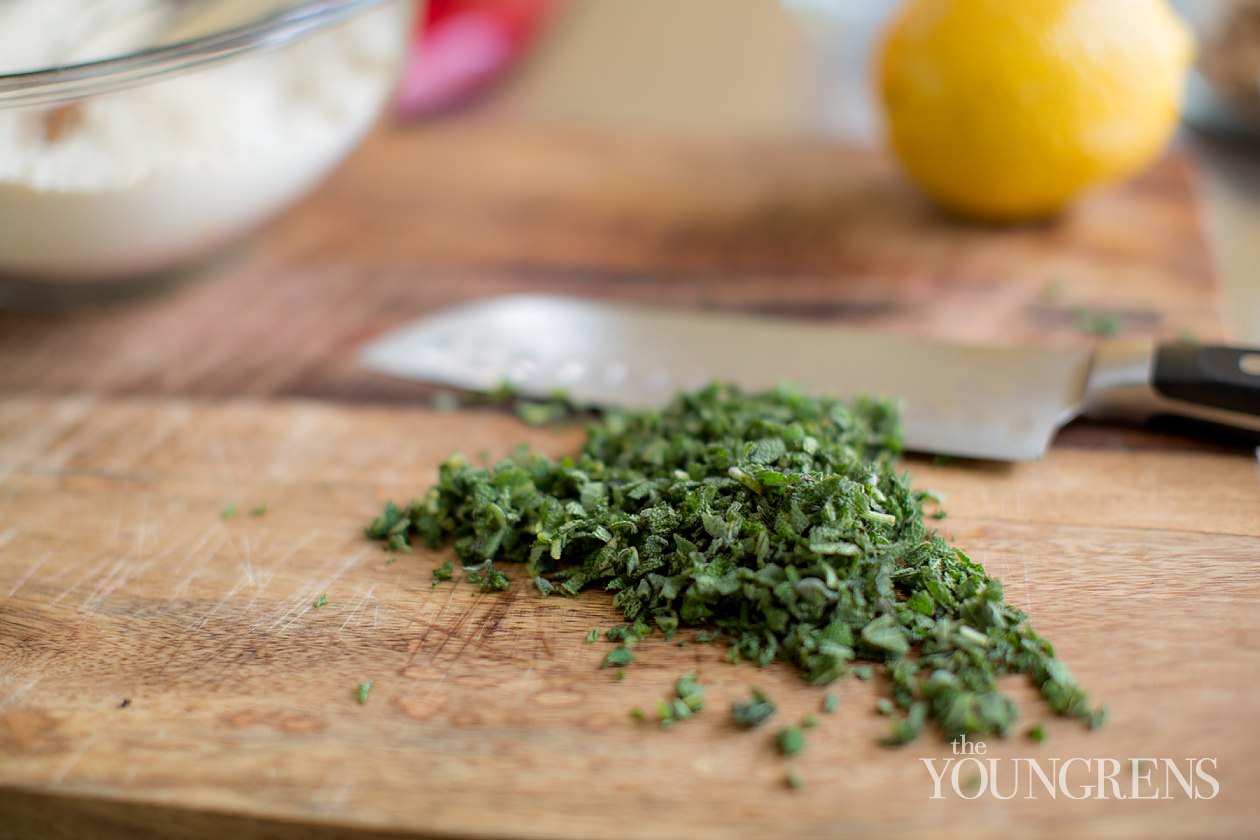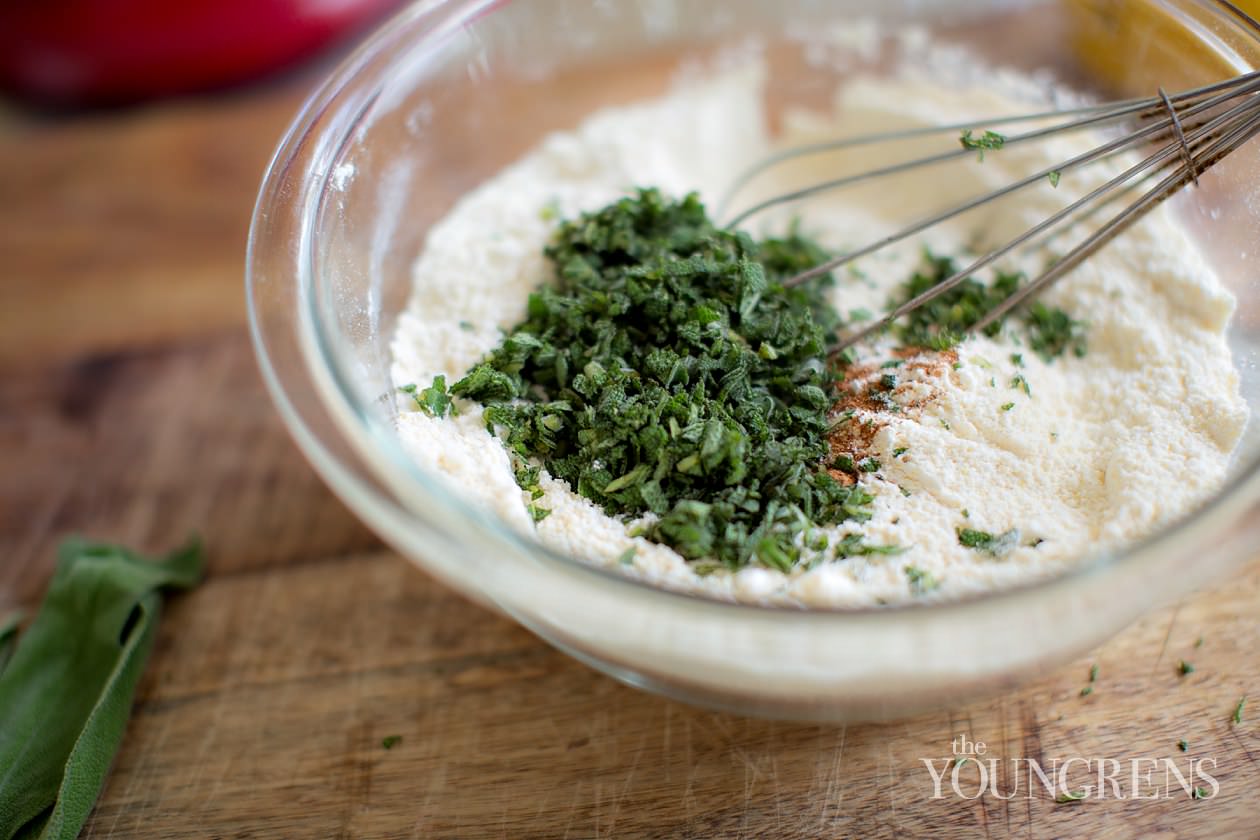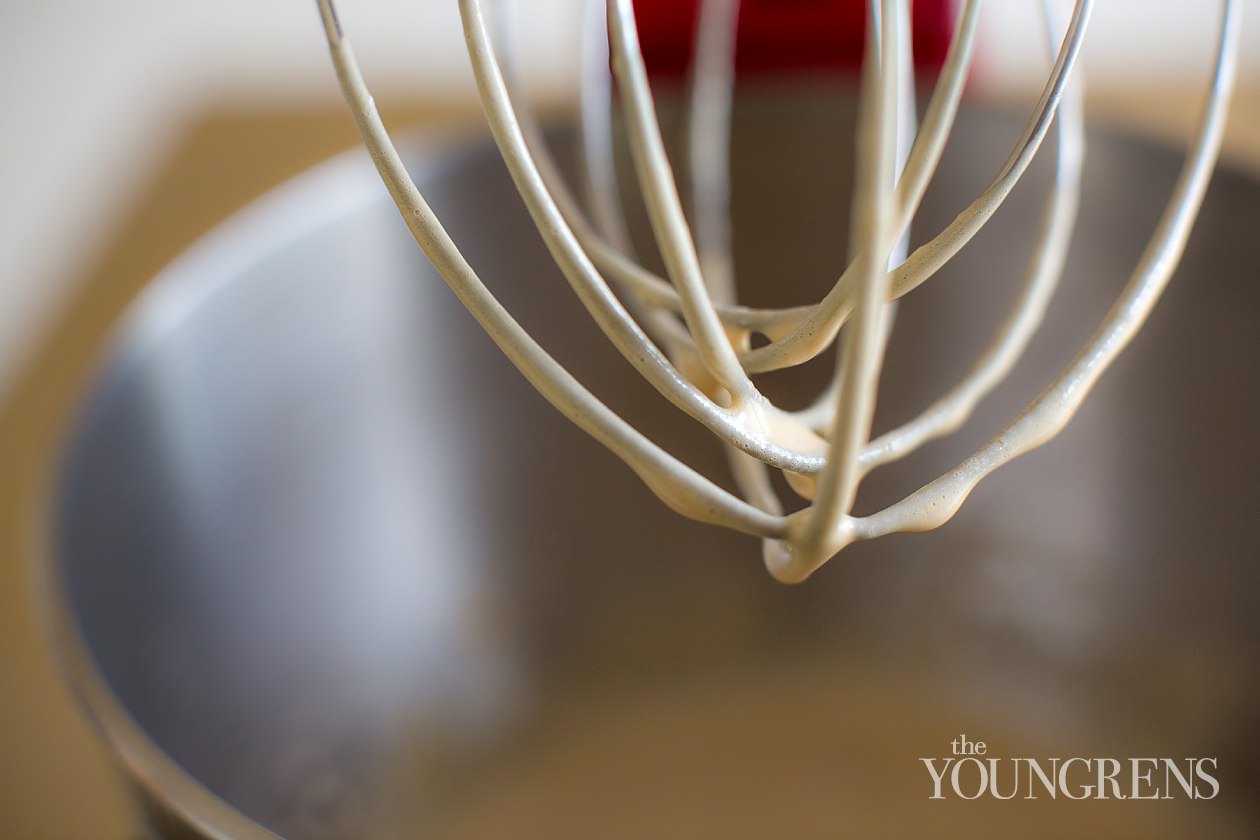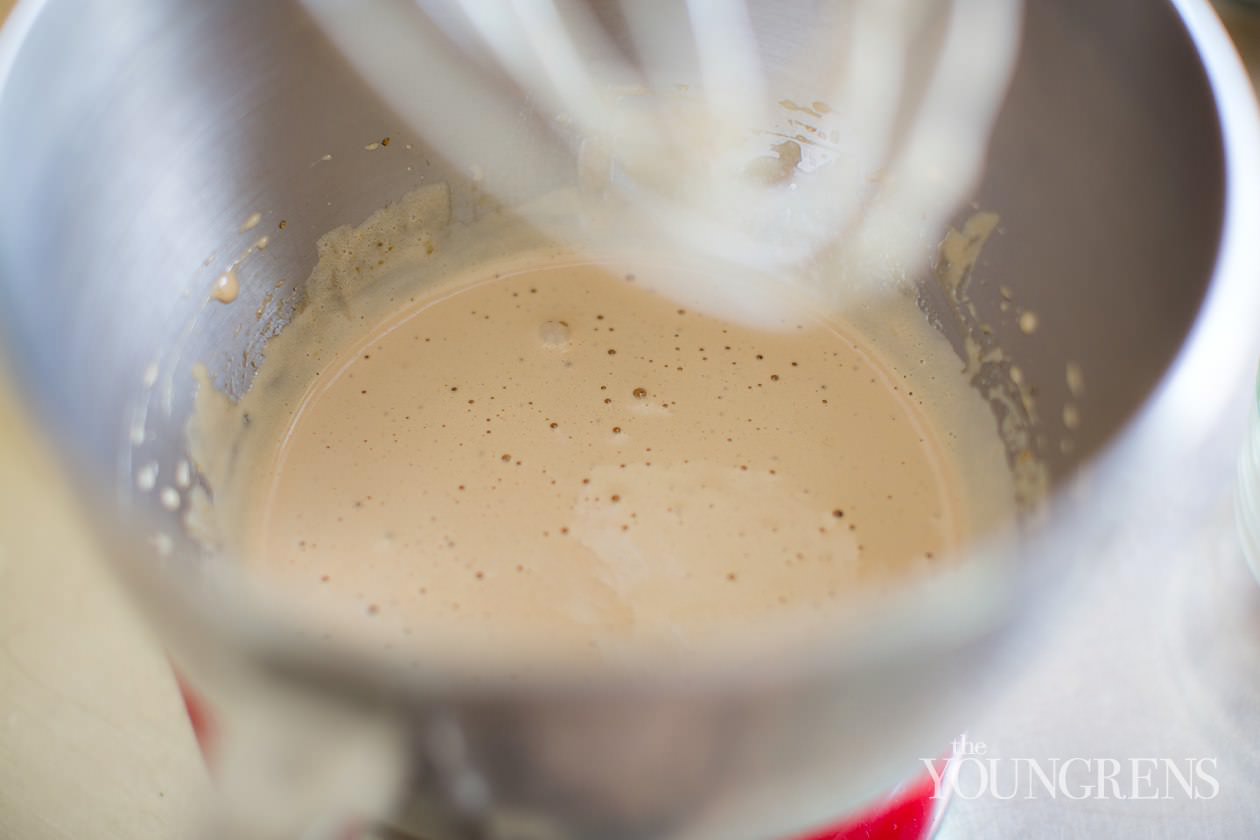 Then beat in the honey, milk, oil, and zest and mix thoroughly.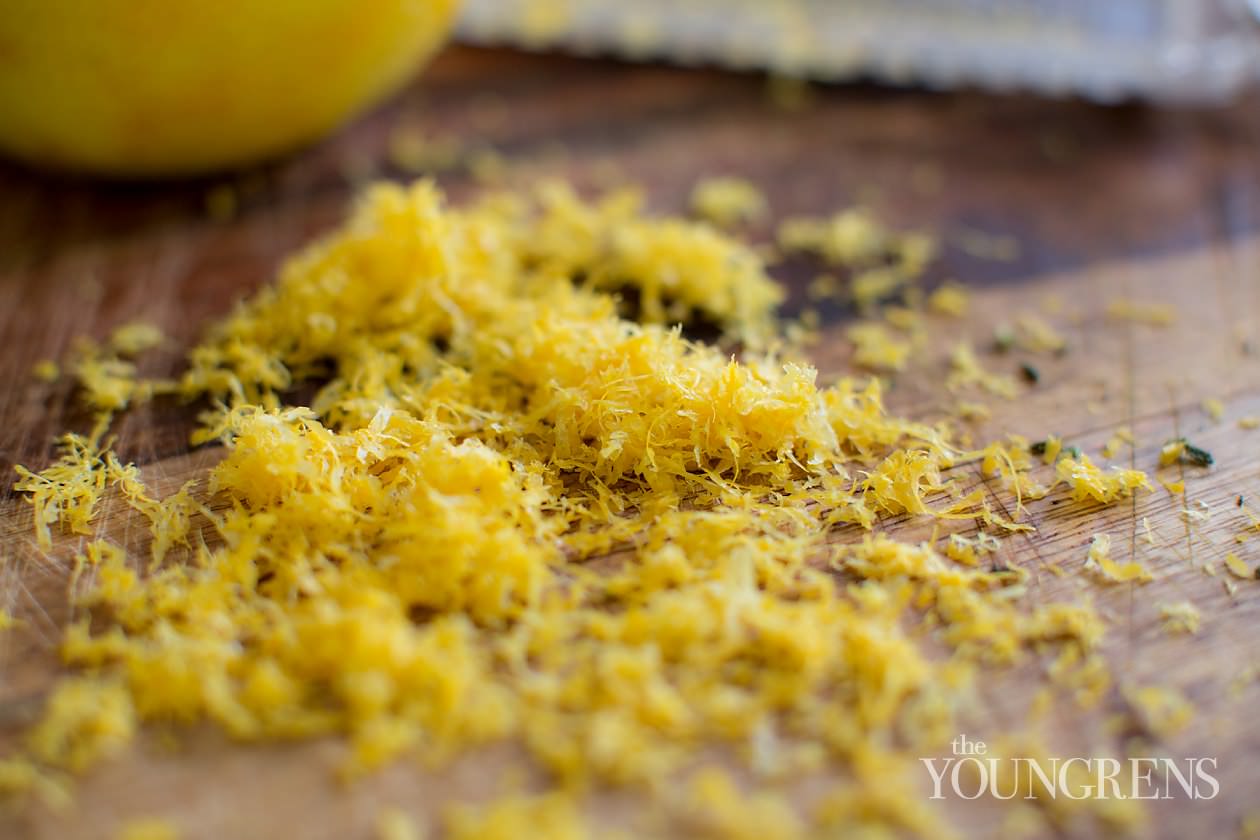 Add the flour mixture in two batches and mix until just combined. Don't over mix on this step - the less mixing with the flour, the more fluffy your cake will be.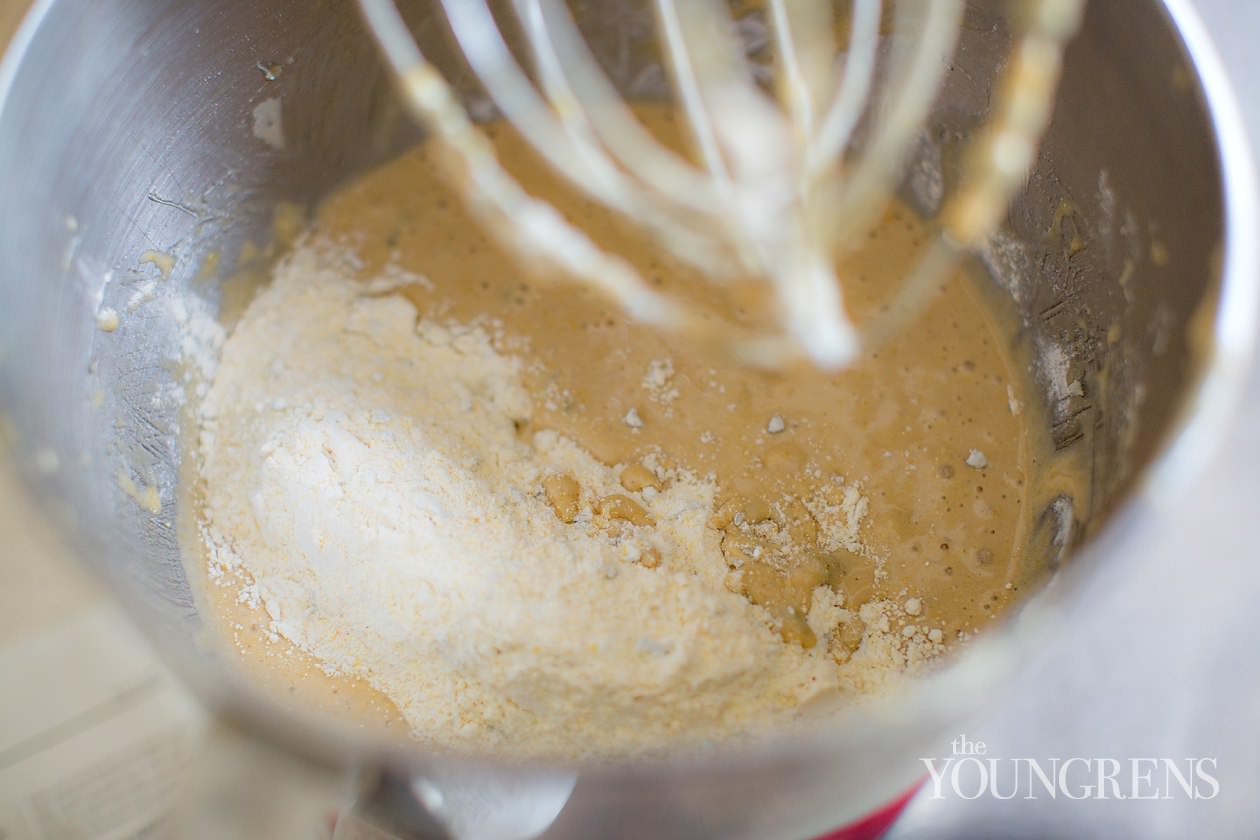 Rub a cake pan with butter and coat it with flour. Then dump in the cake batter and bake in a 325 degree F oven for 35 minutes.
While the cake is baking, make the first glaze by bringing 3/4 cup honey with three sprigs of sage and a full lemon peel cut into strips to a boil on the stove.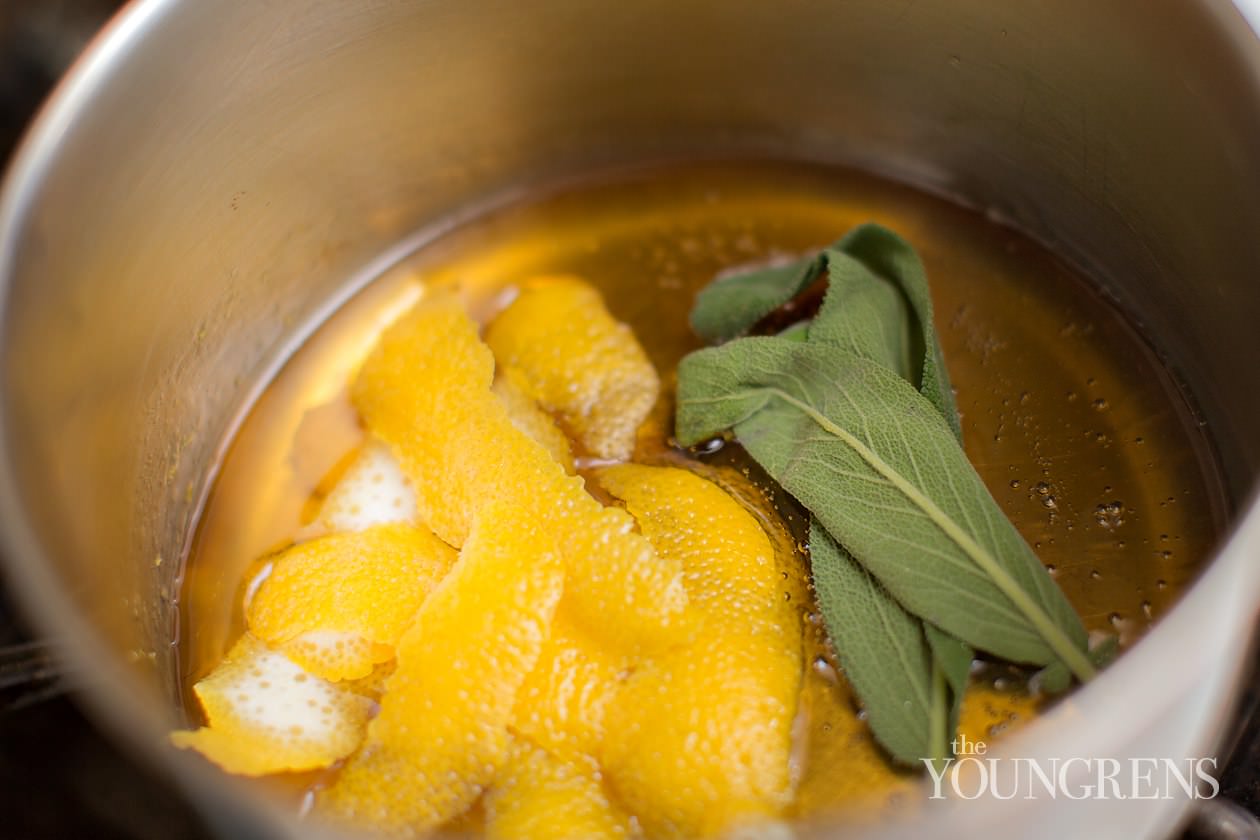 Once the cake is done (a toothpick should come out clean), bring it out of the oven and poke holes all over the cake with a toothpick. I try to make the holes look nice, since you can usually see them when you serve it.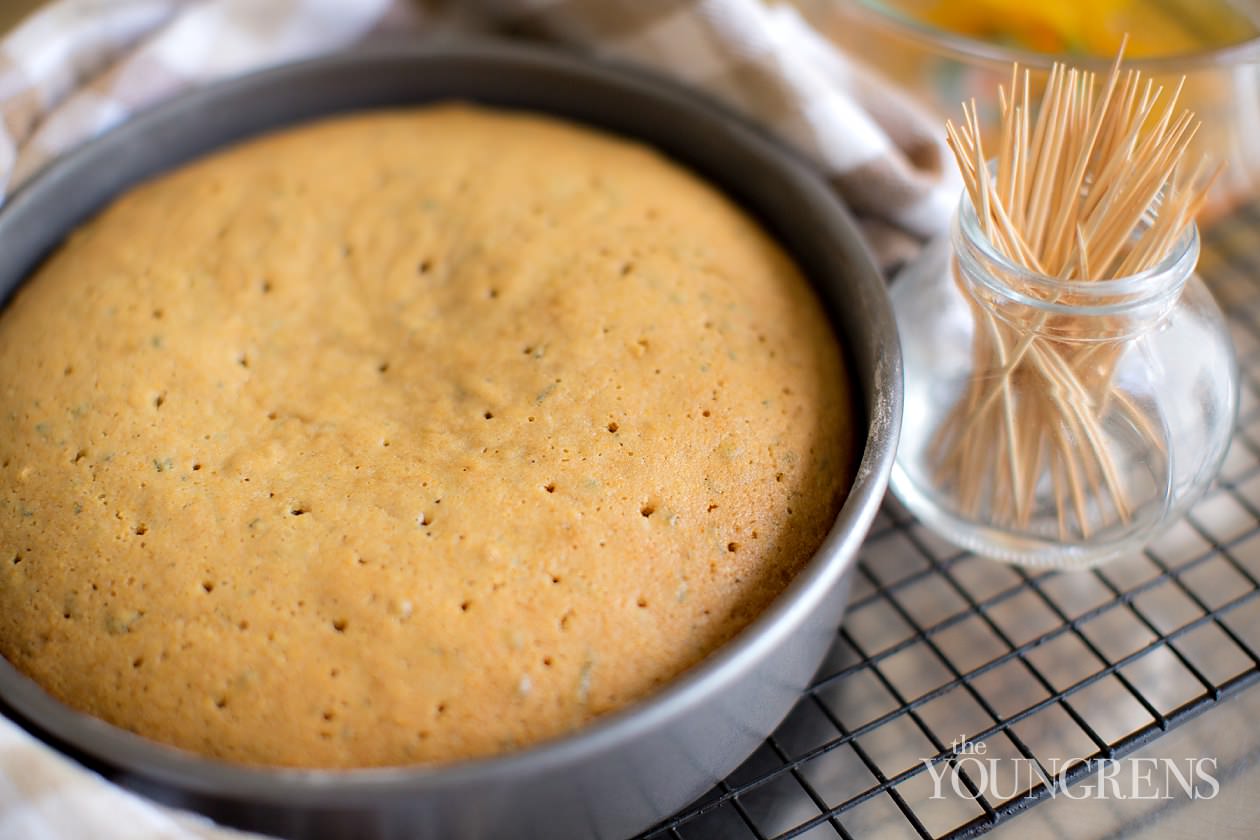 Take the lemon peels and sage out of the first glaze and brush it all over the top of the cake. This step is very important - make sure to do this while the cake is still warm and use ALL of the glaze. The more holes you poke and the more glaze you use, the more flavor will soak down into the cake and make it really moist. Let the cake cool completely in the pan before moving on to the next step.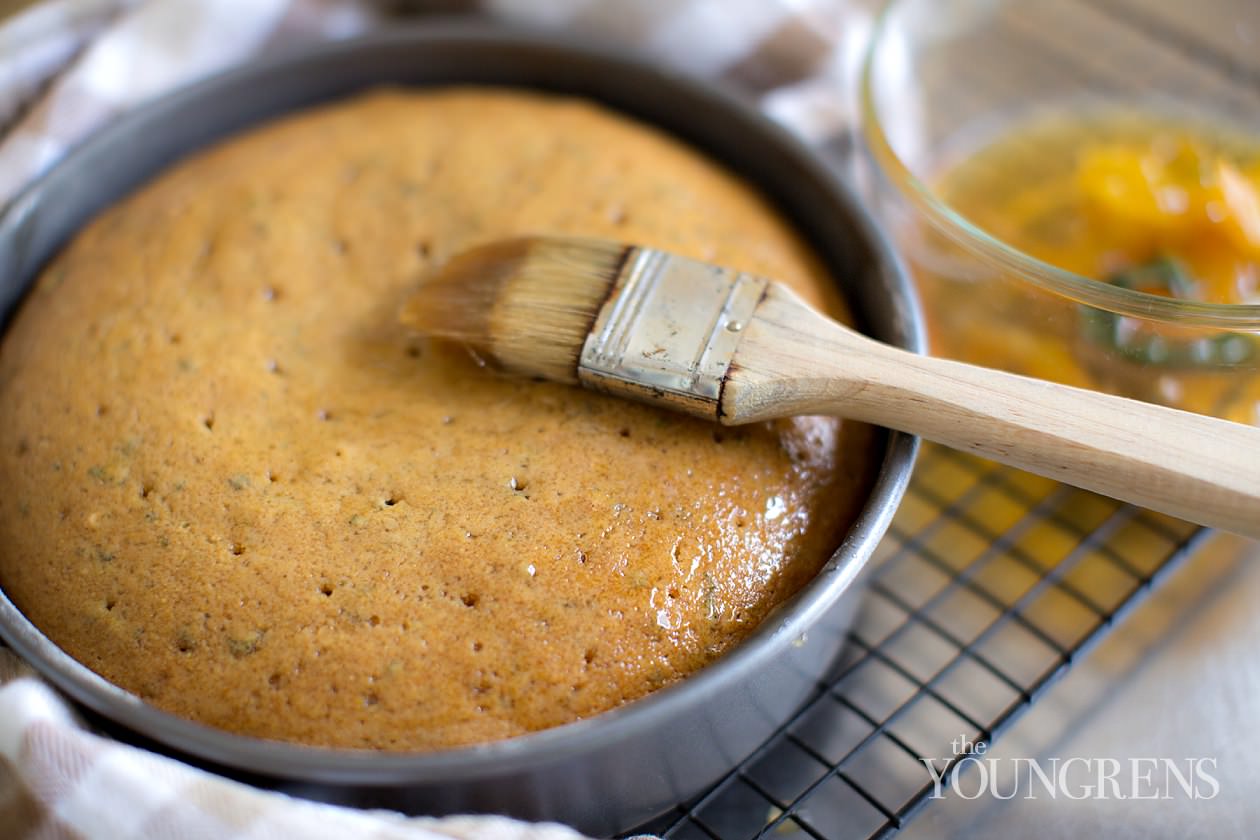 When the cake is cool, whisk together the last bit of the honey, lemon juice, and confectioners' sugar for the final glaze.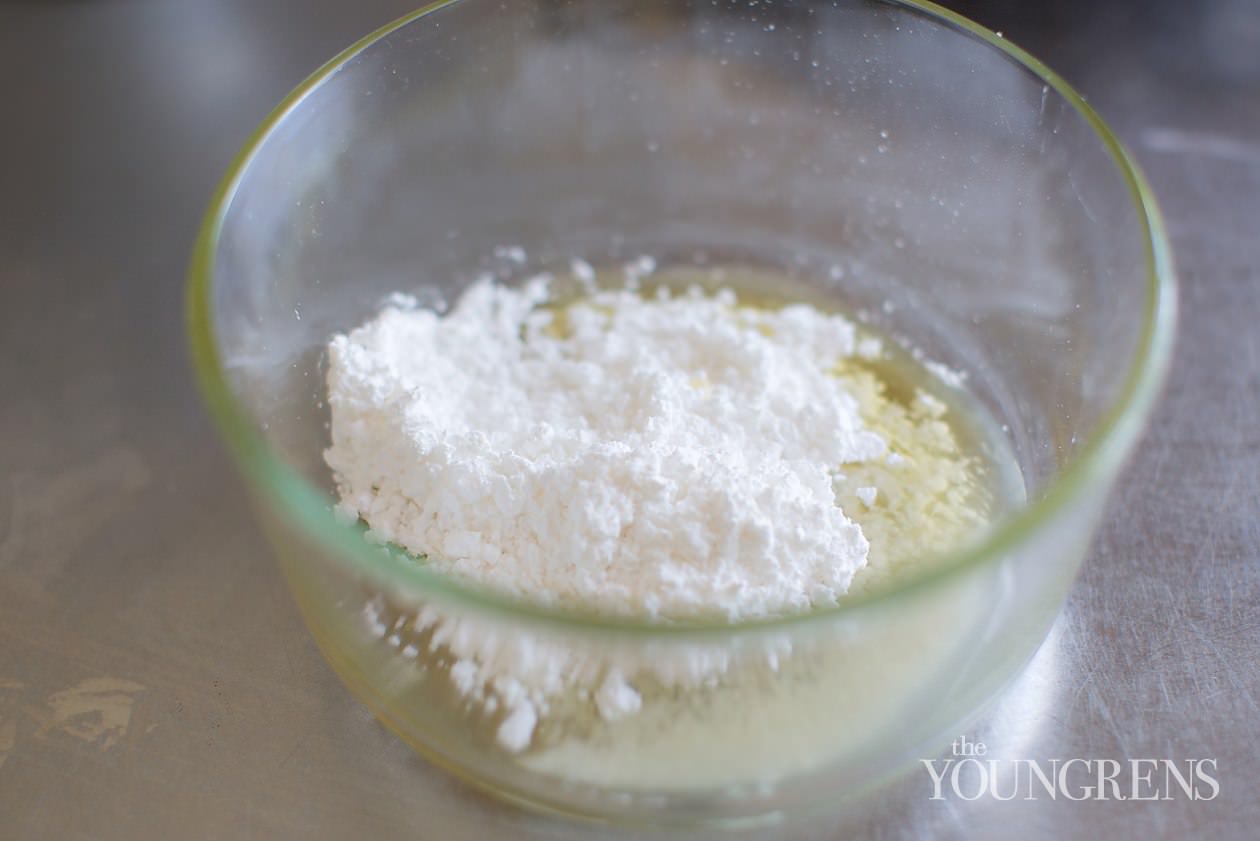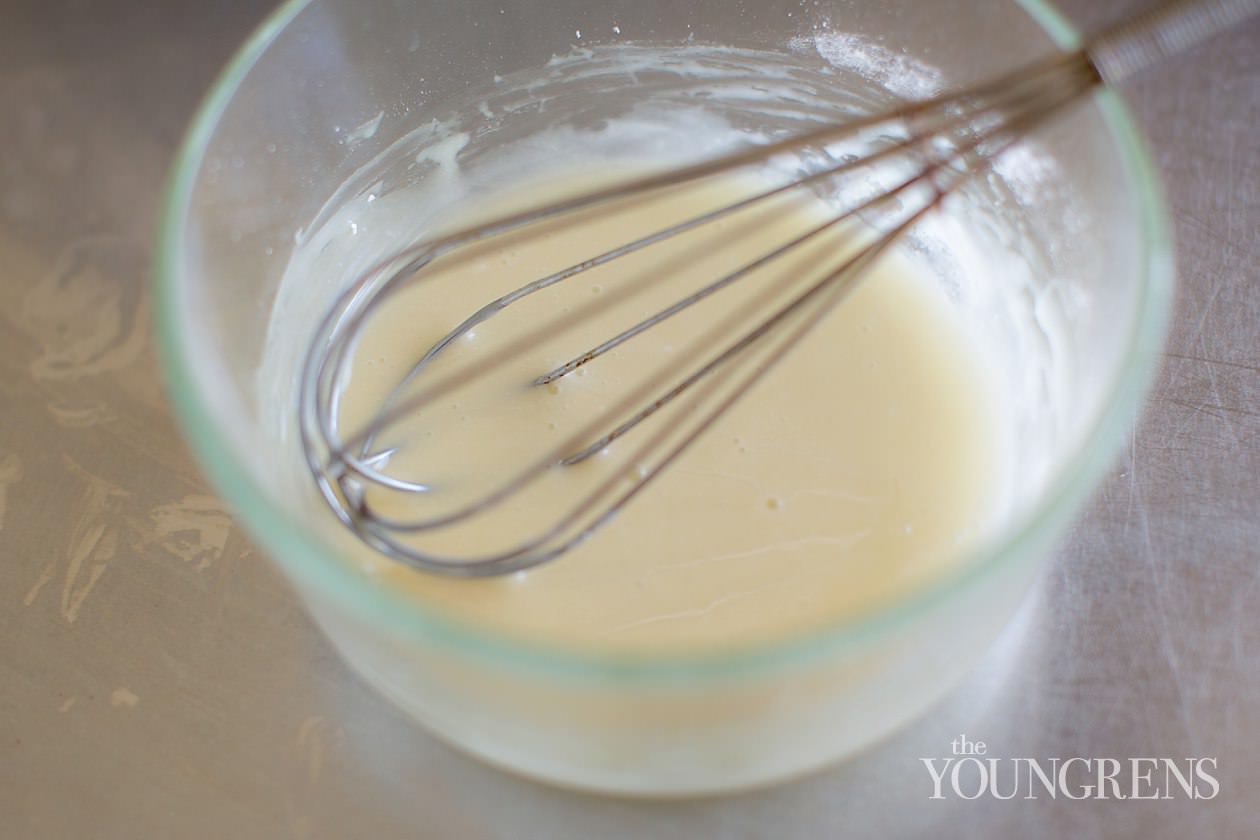 Don't do what I did - definitely remove the cake from the pan before applying the final glaze. It's a bit sticky if you don't!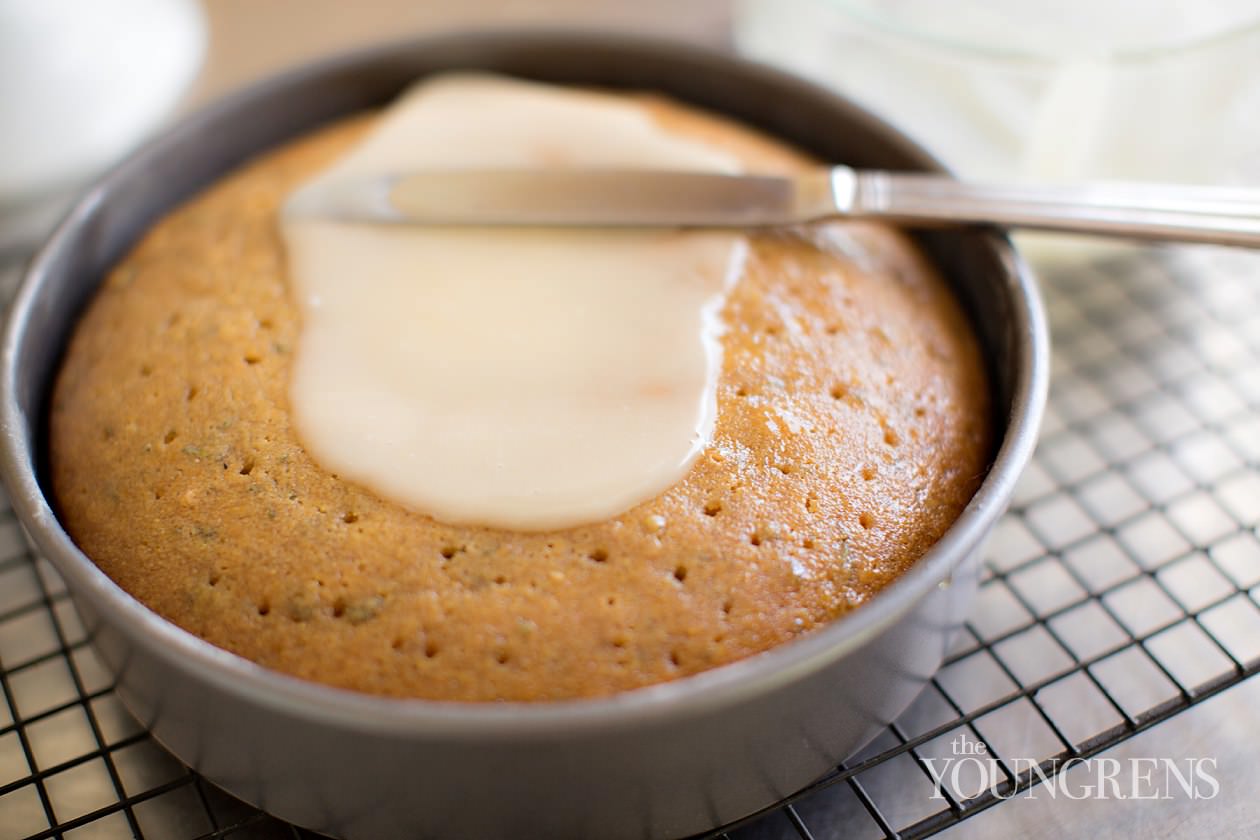 Keep brushing the final glaze over the cake until you've used it all. Let the glaze set, garnish with fresh sage leaves, and serve!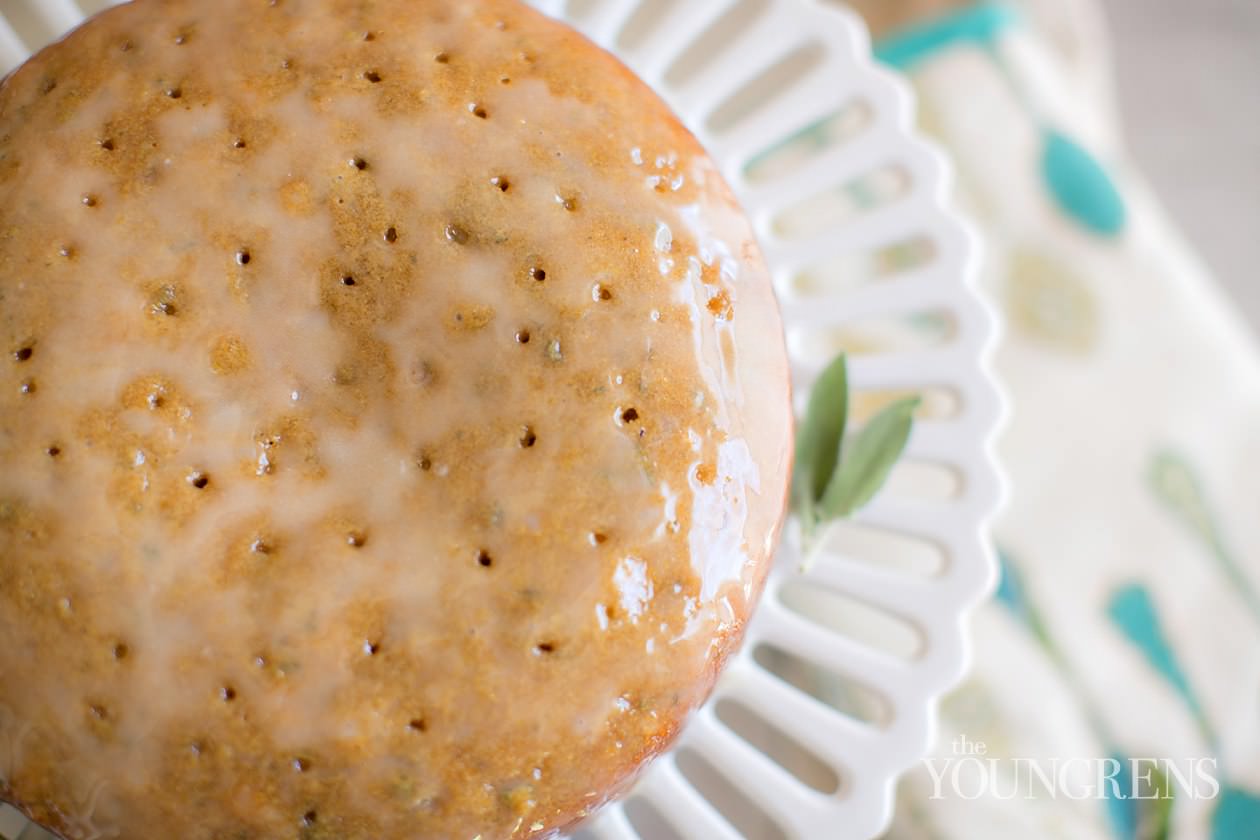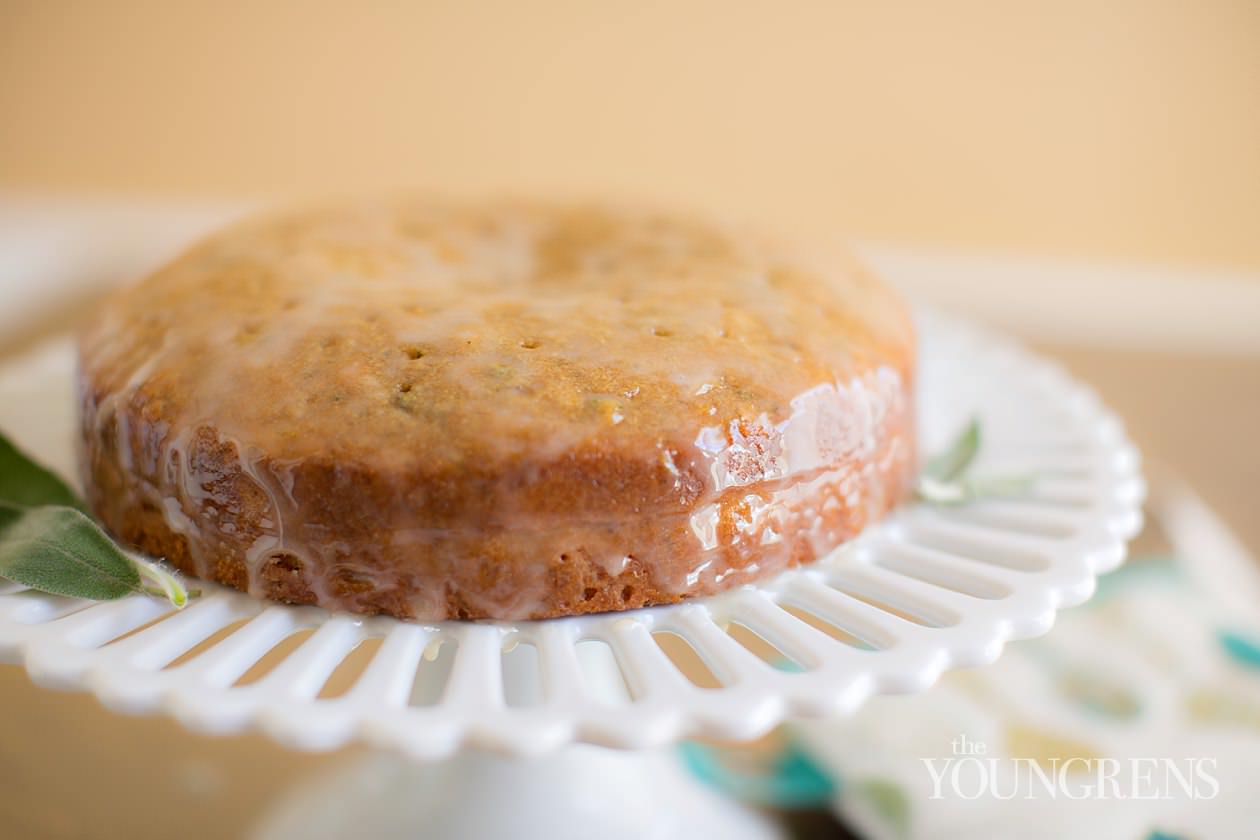 Honeycomb Cake
(View original recipe from Martha Stewart Living)
First Glaze
1 large lemon, zested into strips

3 sprigs sage

3/4 cup honey
Cake
Unsalted butter, room temperature, for pan

1 1/2 cups all-purpose flour, plus more for pan

1/2 cup fine 

cornmeal

1/2 teaspoon baking powder

1/4 teaspoon baking soda

1 teaspoon coarse salt

1/4 teaspoon freshly grated nutmeg

1/4 cup firmly packed finely chopped fresh sage

2 large 

eggs

1/2 cup packed light-brown sugar

1/2 cup honey

1/4 cup milk

1/2 cup olive oil

1 teaspoon grated lemon zest
Final Glaze
2 tablespoons honey

1/2 cup confectioners' sugar

1 1/2 teaspoons fresh lemon juice
Directions
First glaze: Preheat oven to 325 degrees. Bring all ingredients to a boil in a small saucepan. Remove from heat.

Cake: Butter and flour an 8-inch hexagonal (or round or square) cake pan. Whisk together flour, cornmeal, baking powder, baking soda, salt, nutmeg, and sage. Beat eggs and brown sugar on medium-high until pale and fluffy, 3 to 5 minutes. Beat in honey, milk, oil, and zest. With mixer on low, add flour mixture in 2 batches; beat until just combined.

Spread batter in pan. Bake until golden and a toothpick comes out clean, about 35 minutes. Remove from oven; poke holes with toothpick all over cake. Remove zest strips and sage from first glaze; brush over top. Let cool completely in pan.

Final glaze: Whisk together honey, confectioners' sugar, and lemon juice. Remove cake from pan and brush final glaze over top; continue until all is used. Garnish with sugared sage. Cut into wedges with a serrated knife, wiping knife between cuts; serve.
Hugs,Erin
OUR FAVORITE WEDDINGS
the portfolio
Loving our work? Check out our favorite weddings we've ever photographed
VIEW HERE
OUR MOST HELPFUL WEDDING PLANNING TIPS, STRAIGHT FROM THE EXPERTS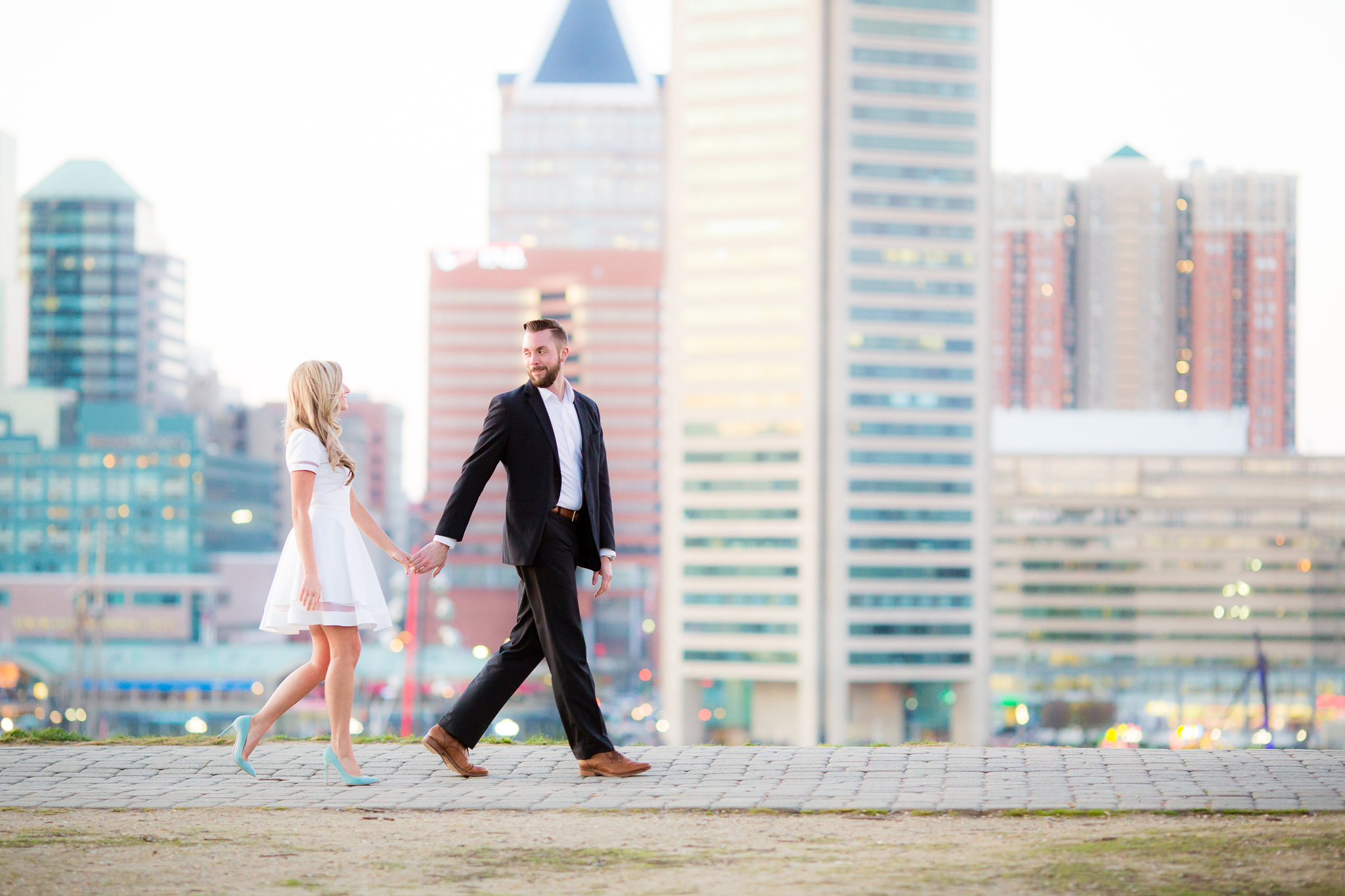 Our Formula for the Perfect Engagement Outfit
Picking the perfect outfit for a photo session can be one of the most difficult experiences BUT it doesn't have to be. I've seen enough outfits that work and don't work that I've cracked the ultimate code for our couples...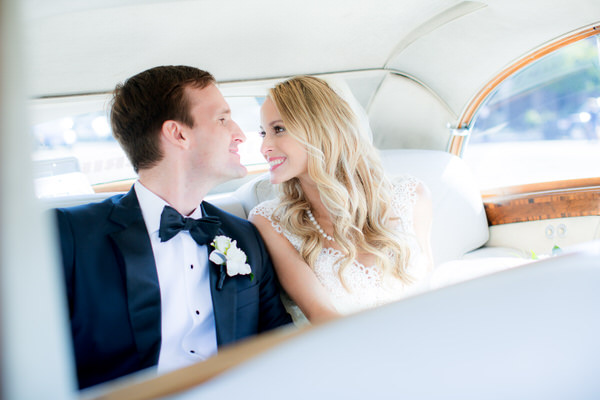 Our Stress-Free Wedding Day Timeline
There's nothing better than a stress-free wedding day when everything runs smoothly, your guests have the time of their lives, and you soak in the day with your sweetie. Though it sounds too good to be true, you can...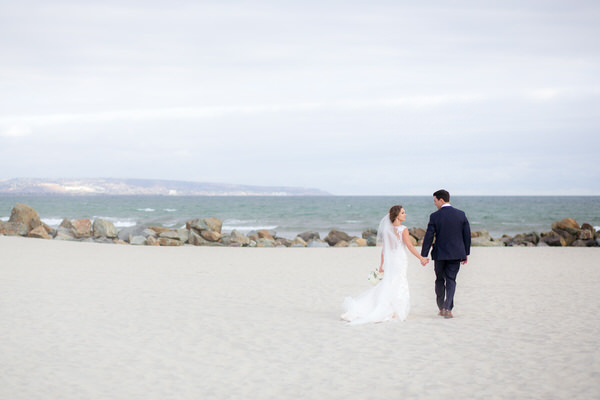 10 Foolproof Tips to Get Gorgeous Wedding Photos
It's the #1 question brides ask: What can I do to get the most amazing photos on my wedding day?
Having been through the in's and out's of countless weddings, I have loads of tips to share, so let's...
We're Jeff and Erin Youngren, a hubby and wifey team that photographs amazing couples and their incredible weddings. Hopeless romantics, BFF's, and mama + daddy to James, we're obsessed with traveling, podcasts, Oreos (Erin) and whiskey (Jeff).